In this series, Dallas Innovates goes behind the scenes to take a look at organizations in North Texas driving creativity, culture, and collaboration through their innovative spaces.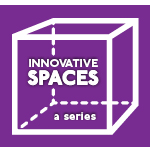 These inspiring places in the Dallas-Fort Worth region break down the walls of tradition. You find elements of technology, community, architecture, co-working, and connectivity.
The collaborative nature of innovation makes design a major component of new development and renovation projects. The workplace views and vibes can inspire "office envy."
Here you'll find diverse projects, from the Brain Performance Institute's homage to the human brain to La Moderna's high-tech HQ to Dallas' first hostel in Deep Ellum. Whether it's transforming abandoned buildings (GoodWork) or breaking new ground (Mary Kay's R3), these developments deserve to be seen. 
Our round up is your dashboard for "Innovative Spaces" in the region. Sign up for our newsletter to get a first look.
Know of an innovative space? Tell us about it.
Innovative Spaces
Turning Offices into Luxe Multifamily Residences in Dallas' Iconic 50‑Story Santander Tower
Woods Capital has selected the contractor for the high-rise project that will convert nearly a dozen floors into residential units. The 50-story Santander Tower in downtown Dallas—formerly known as Thanksgiving Tower—is getting a mixed-use makeover, including indoor and exterior amenities.
---
The Crescent's $12 Million Makeover in Uptown Dallas
The iconic landmark has gotten a $12 million renovation of the office towers' first floors, including rejuvenated lobbies, new lighting, commissioned artworks, and more. The renovation comes as The Crescent has brought its occupancy to over 96%, with new and renewed leases that reinforce its reputation as the "financial center of the Southwest."
---
Omni Logistics Opens New Dallas HQ
Omni Logistics' new 52,000 square foot headquarters in the Cypress Waters development "strikes a balance between collaboration and privacy," the company says. Its 85 Dallas-based employees have a semi-open seating plan, outdoor decks for collaborating and socializing, and "wellness rooms" for nursing babies or chilling out. And oh yes—lots of high-tech business features, too. Designed by HKS Architects, the new HQ will be 100% renewable energy-powered, the company says.
---
Capital One's Luxe Airport Lounge Opens at DFW Airport
Capital One has opened a new refuge that turns holiday hassles into pre-boarding bliss. The Capital One Lounge at Dallas Fort Worth International Airport is its first-ever luxury airport lounge. It's a 10,000-square-foot escape near Gate D22 with curated menus, a craft cocktail bar, cycling and yoga room, and many other amenities. Travelers with boarding passes are welcome at the new lounge at the standard rate of $65, which brings you a wide range of complimentary food and beverage options including craft cocktails—as well as high-speed wifi, a shower suite, the cycling and yoga room, a relaxation room, and more. To read more about the lounge, go here.
Take a photo tour of the space here.
---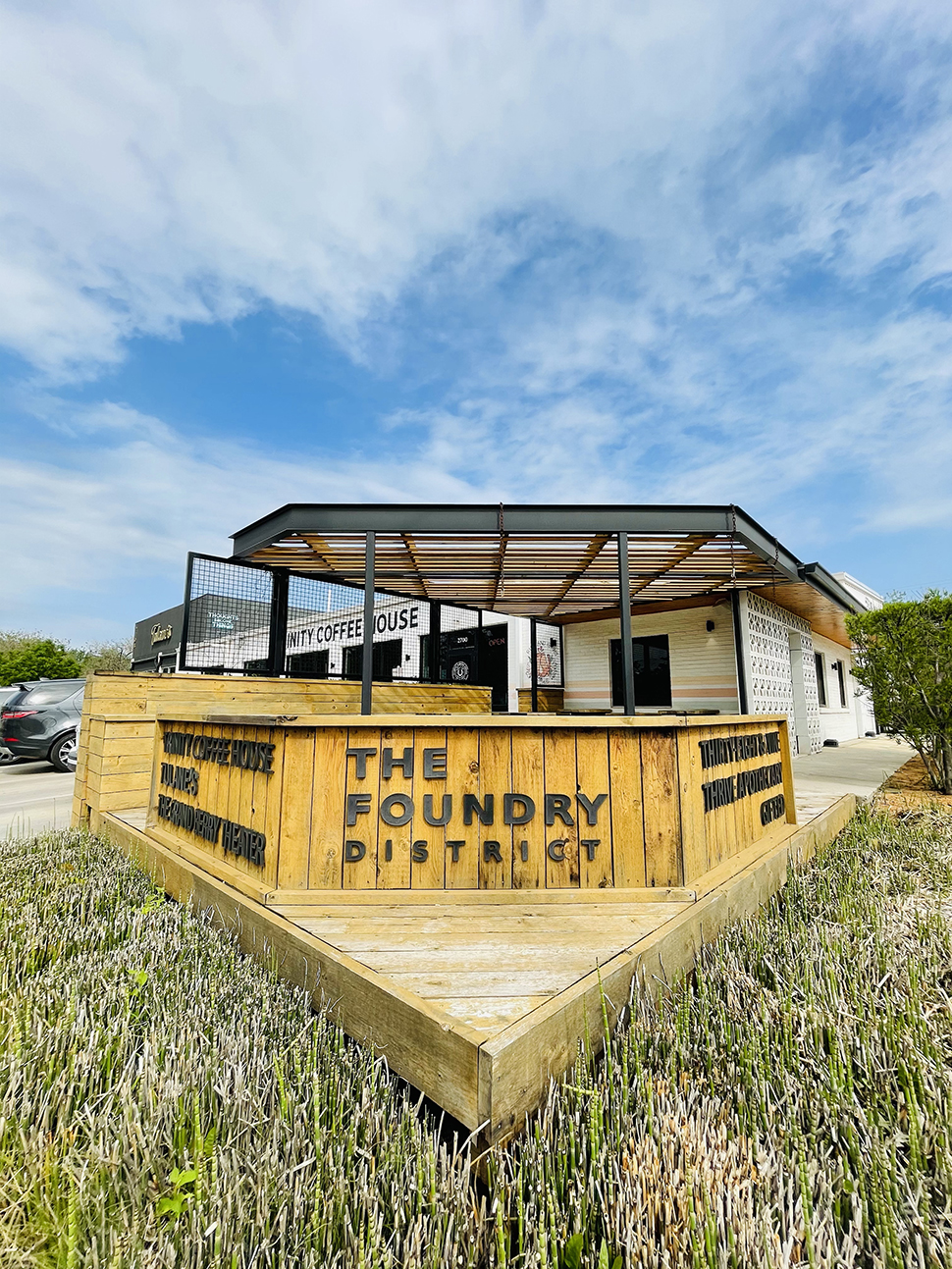 Innovative Spaces: Fort Worth's Foundry District is Getting a Bite-Size Version of the Iconic Sweet Tooth Hotel
The Foundry District and its anchoring Inspiration Alley, known as Texas' largest outdoor art gallery, is getting an expansion. M2G Ventures' hallmark development project in Funkytown is a six-acre art and innovation experience. The district's new lineup includes Sweet Tooth Motel's limited-engagement pop-up concept and a new bike-sharing station.
Have a first look at Sweet Tooth Motel and Inspiration Alley in our gallery.
---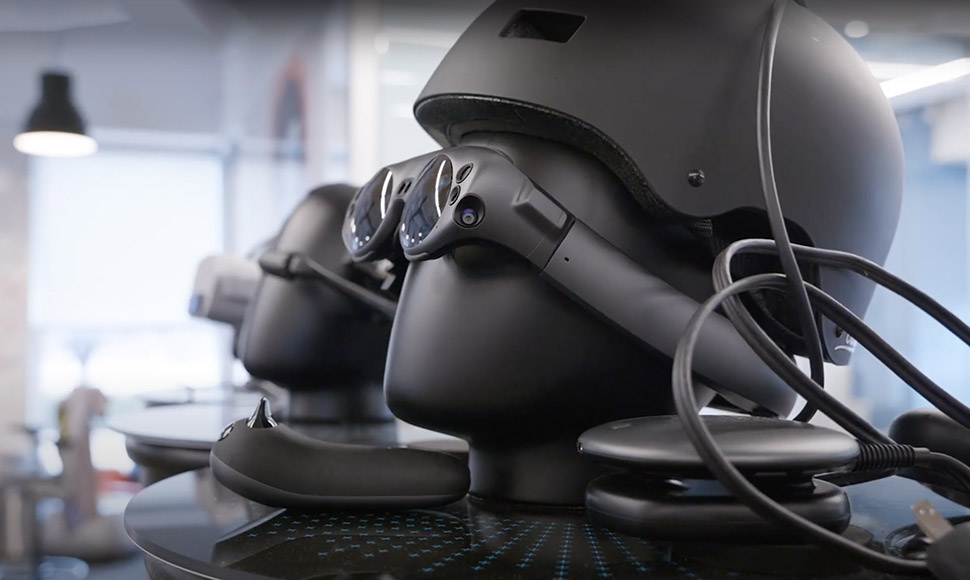 AT&T Unveils a New Innovation Studio That Will Unlock the Power—and Potential Applications—of 5G
Located in Plano, the 5G Innovation Studio will ideate, test, and validate various ways to use the revolutionary technology. It might sound futuristic, AT&T says, but that includes drone delivery and immersive holographic experiences.
Look inside AT&T's new 5G Innovation Studio.
---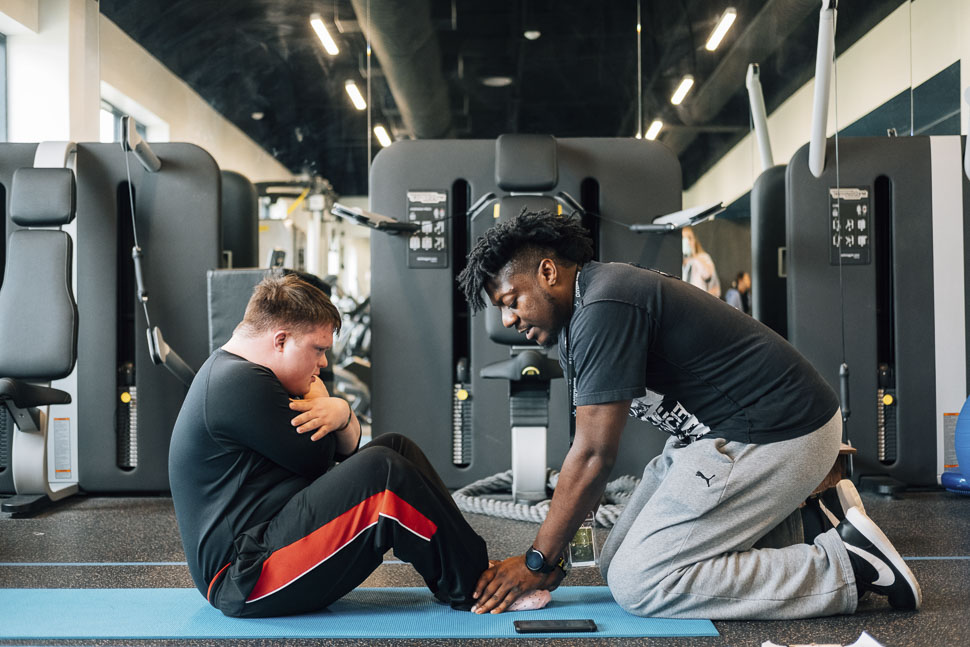 Innovative Spaces: My Possibilities
My Possibilities' Campus for Higher Learning is the first-ever college-style campus designed specifically for adults with disabilities.
---
Pegasus Park: Lyda Hill Philanthropies Unveils Details of 23-Acre Hub for Biotech Innovation, Social Impact in Dallas
Lyda Hill Philanthropies and J. Small Investments want to establish a national biotech "plus" hub that will be a source for innovation in life sciences. The mixed-use social purpose project—designed to boost local biotech, nonprofit, and corporate innovation—has been in the works for years. Expected to open in early 2021, the future-focused campus is located near the Dallas Medical District.
---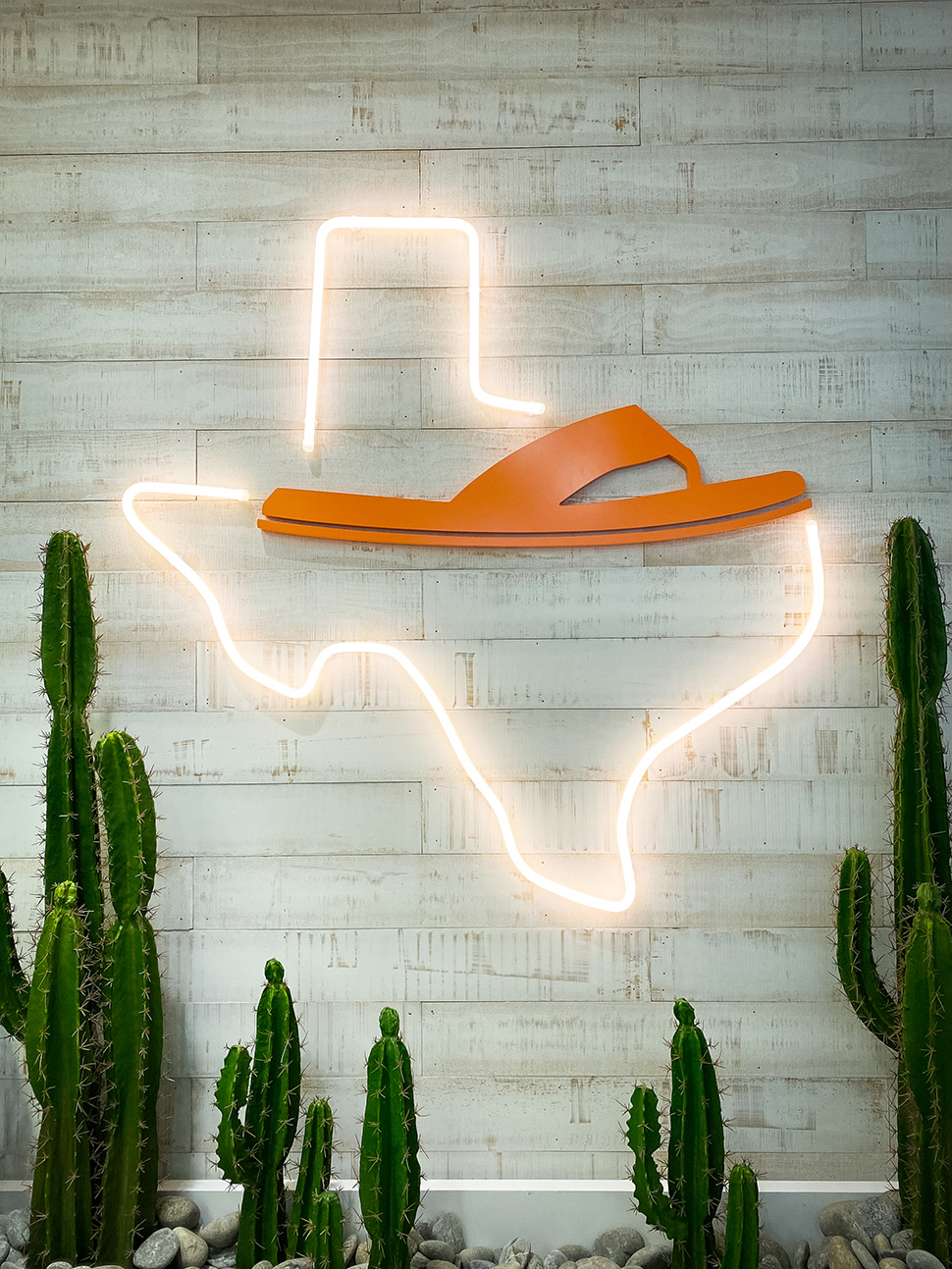 Innovative Spaces: Hari Mari Opens Flagship Store in Dallas' Knox District
Flop to it, y'all. Famous for flip flops, Hari Mari has made its first flagship store a laid-back retreat—with a bar, yoga classes, and second-floor party space.
---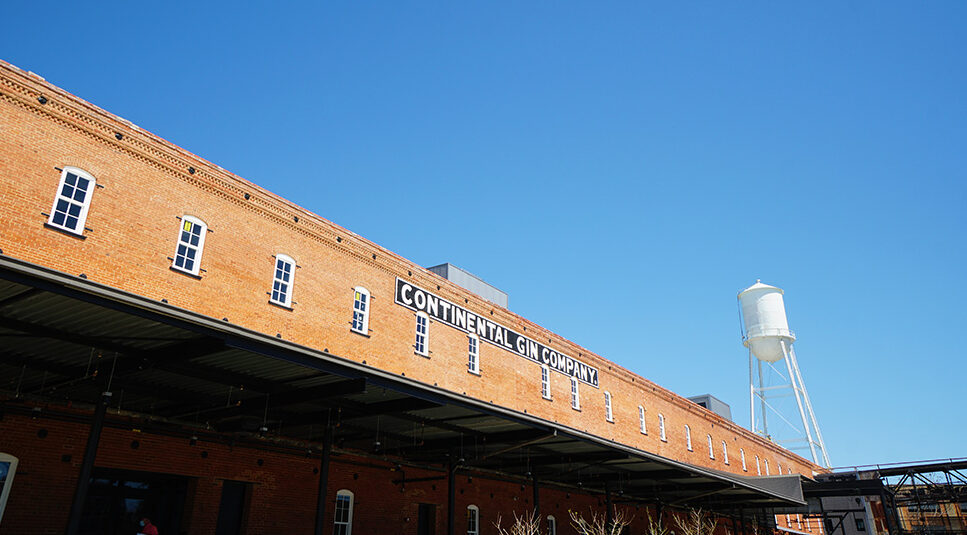 'The Gin': One of Dallas' Oldest Buildings Enters a New Chapter With a Next-Gen Angle in Deep Ellum
Built in 1888, The Continental Gin Building in Deep Ellum was the largest cotton processing equipment manufacturing operation in the U.S. and has served as space for artists. Now "The Gin" has been reimagined as a hospitality-focused, mixed-use destination that will once again serve as a hub of innovation.
---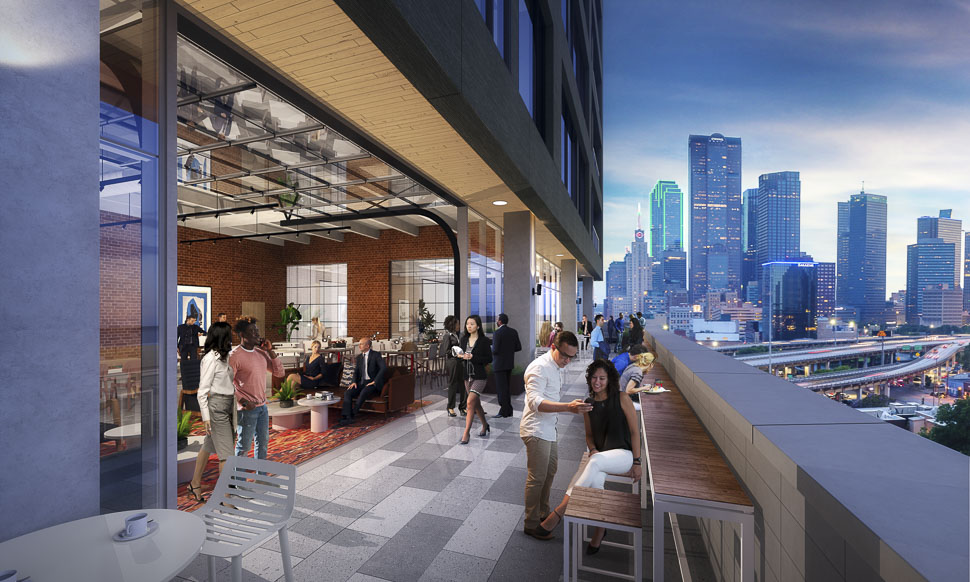 Innovative Spaces: Deep Ellum's 'Touchless Tower' Offers Next-Level Wellness and Safety
The Stack in Deep Ellum will offer a 'frictionless path from your car to the office,' developer Hines says. The international developer continues to expand its innovative offerings with its first Dallas-area office development with touchless access from parking garage to office space. The project is the latest in a series of additions to its Dallas-Fort Worth portfolio, complementing Hines' residential and industrial developments.
Take a look at how Hines' envisions a frictionless journey to the office, along with a visual tour of the building.
---
The Link: Urban Office Development Connects Uptown, Victory Park, and Downtown Dallas
Developer Kaizen and architect BOKA Powell added a wellness and air quality component to the building well in advance of the pandemic. Kaizen Development Partners didn't need to look far for inspiration when coming up with a name for The Link, its new 25-story office tower. Situated on a triangular site formed by the intersections of Cedar Springs Road and Akard and Ashland streets, the development connects Uptown, Victory Park, and downtown Dallas.
---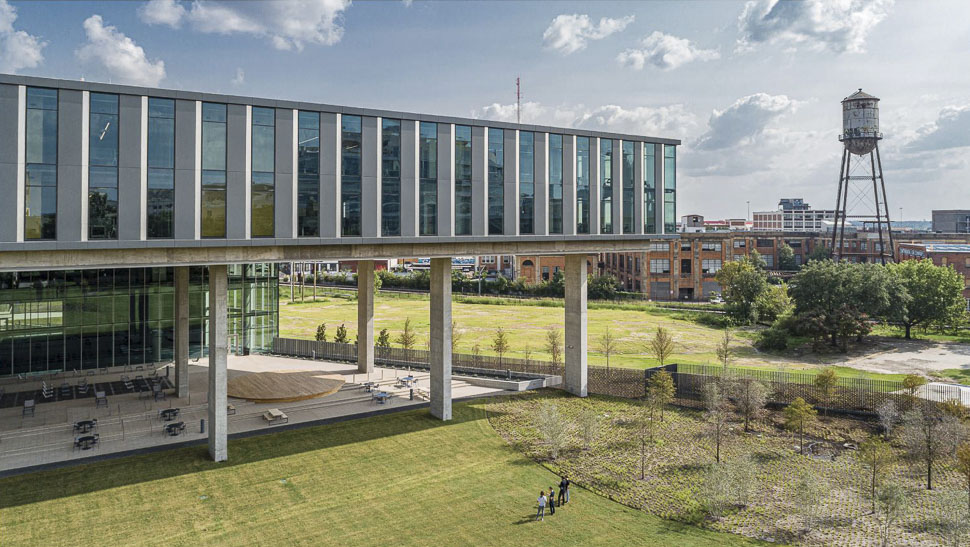 Here Are the Winners of AIA Dallas' 2020 Built Design Awards
Innovative spaces, indeed. The Dallas Chapter of the American Institute of Architects virtually celebrated built projects from Dallas or Northeast Texas architects that exemplify excellence in a virtual celebration last week.
---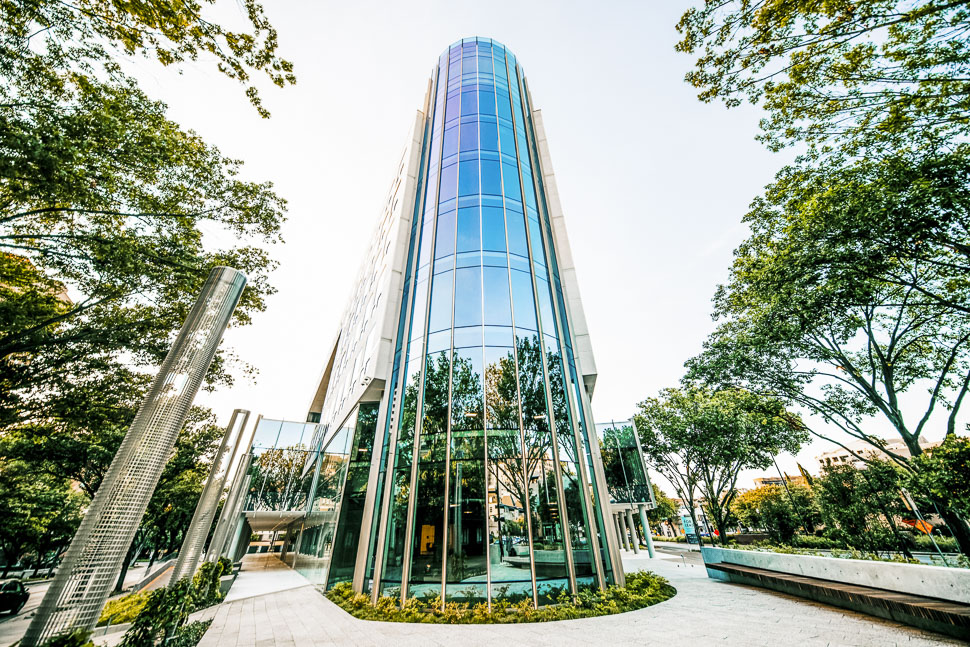 Innovative Spaces: Eco-Friendly Features Are a Major Part of Crescent's Uptown Redesign
The transformed seven-story building at 2401 Cedar Springs includes chemical-free cleaning technology and VR sports. A full-scale redesign of this Uptown office building is truly the bee's knees with its clean, high-tech features, cutting-edge amenities, and, well, actual bees.
---
Office Envy: These 15 Dallas‑Fort Worth Companies Attract Top Talent With Their Innovative Spaces
Amenities such as rock-climbing walls, full bars, gyms with floor-to-ceiling views of downtown Dallas, or even a treehouse reflect a company's personality. The offices in our roundup serve to are a reflection of how a company presents itself to its employees and the world. Taking care of business is great, but taking care of people is even better. These offices are more than just a pretty space—they are unique spaces that work hard to reflect their company's culture, one of the most important tools for attracting top talent.
Here's a quick look at a few local companies, large and small, giving us office envy.
---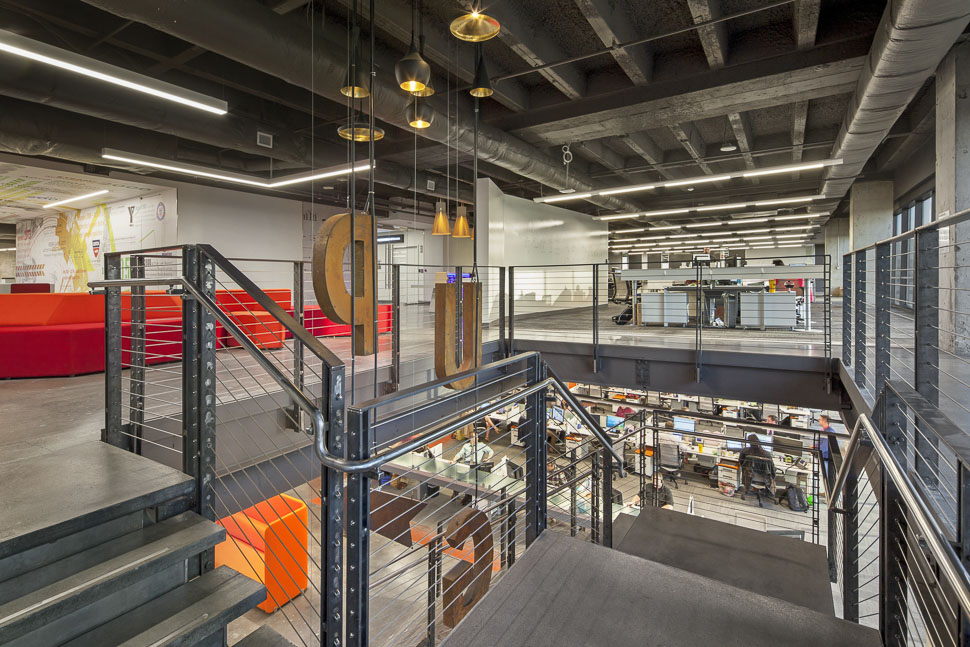 Innovative Spaces: Inside ACTIVE Network's All‑Hands 'Park' Space
Dallas-based ACTIVE Network, the world's largest digital marketing agency dedicated to program and race management, began in 1999 as a company that marketed 5Ks, half-marathons, and other running events. Soon, it branched out into the business of registering participants for races and helping to compile the results.
Here's a look at where the magic happens.
---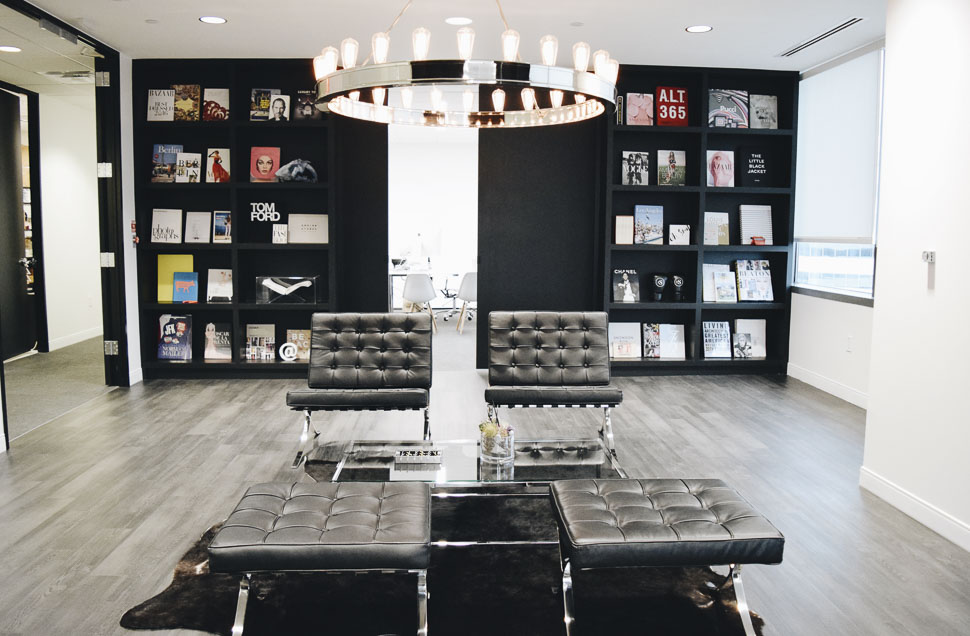 Innovative Spaces: rewardStyle's HQ is as Sleek as its Tech
If you think a company with "Style" in its name should have enviable office digs that reflect a keen sense of, well, style, you'd be right. The Dallas-based global tech firm pioneered an entirely new industry of marketing. Its office follows a sleek black and white palette, the same colors as rewardStyle's coveted LIKEtoKNOW.it app.
Here's the space that leaves room for creativity to grow.
---
Innovative Spaces: Sally Beauty's Expands Denton HQ to Invest in New Talent and Digital
In 2019, the beauty supplier announced its plans to expand its investment in North Texas. According to the company, it invested in "new talent and capabilities in digital commerce, brand marketing and strategy, and global sourcing." Through the expansion, Sally Beauty's headquarters opened 40 new positions and a 500,000 square-foot distribution center in Denton that is set to open this month. The company's now sprawling headquarters mirrors the company's culture and brand. The sleek, modern interior has an open layout that encourages collaboration and learning.
---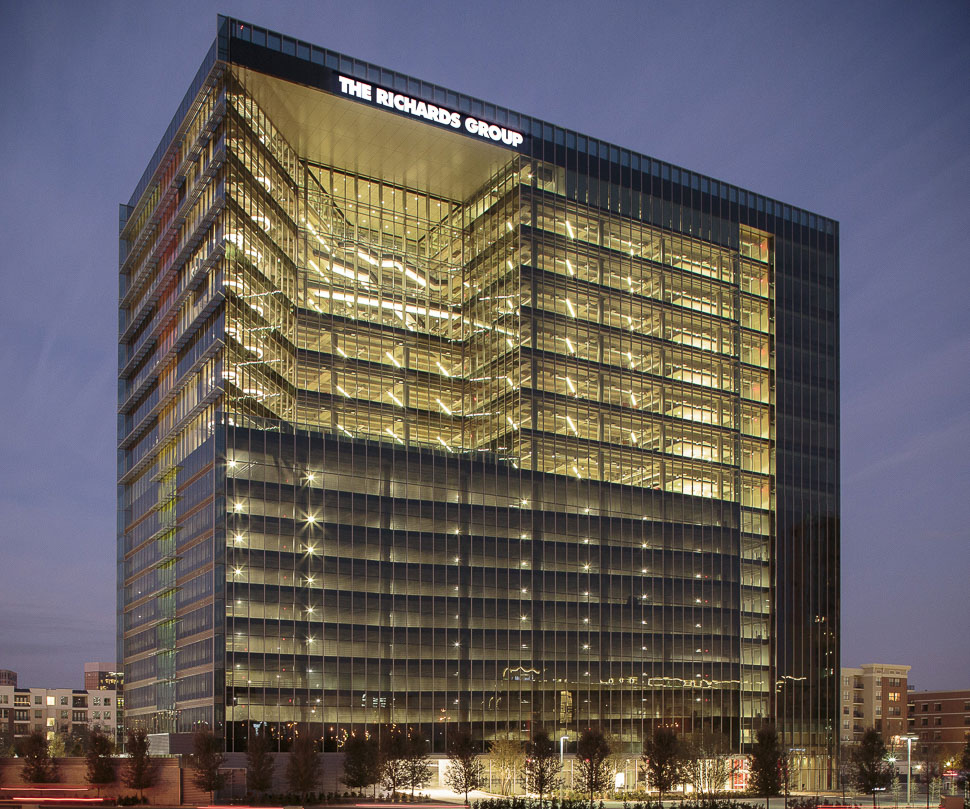 Innovative Spaces: The Richards Group's Stairwell is the Heart of a 'Beehive of Activity'
Communication and collaboration is the cultural core of the Dallas-based company of creatives. "We don't spread news—good or bad—through email," the company says. "We meet in person. At the stairwell."
Here's a look at The Richard Group building and space that's designed to inspire those outside and in.
---
Innovative Spaces: TaskUs's People-First Office Combines Performance and Fun
The global outsourcing company says its most important competitive advantage is its employee-centric and values-driven culture. Game rooms and a gorgeous office aren't defining factors, they're added bonuses. TaskUs wants to bring together people, process, technology, and transformational growth in an engaging culture of fun and learning.
---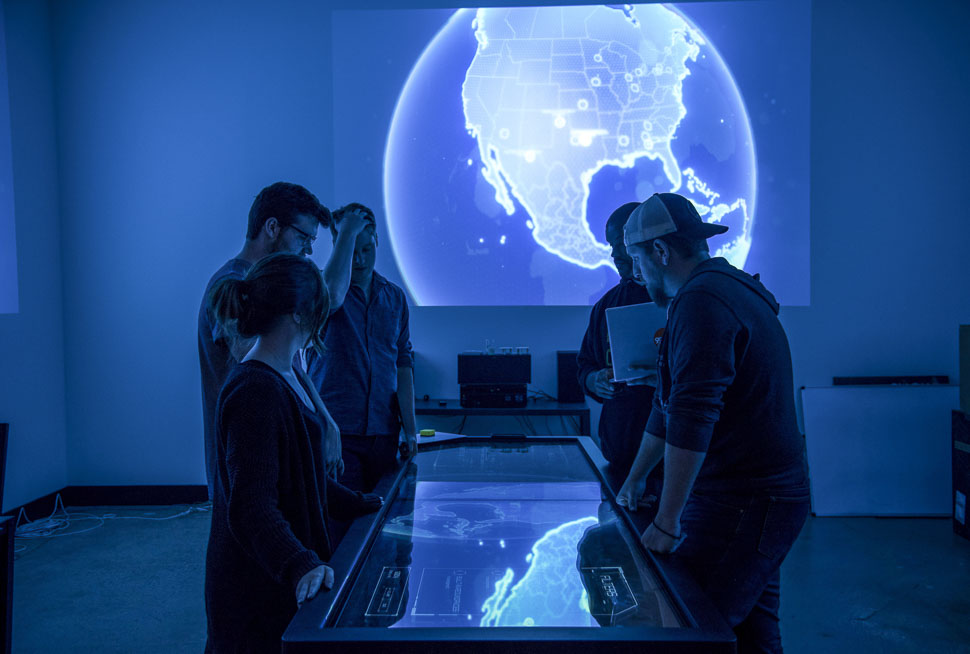 Innovative Spaces: 900lbs' Offices Enables Creative Collaboration (and Pets!)
900lbs balances EQ and IQ, says CEO and Founder Steve Deitz. Its space is part of the equation. The future-focused agency uses interactive and visual tools to bring its ideas to life. As a tech-driven company, its office space is a vital tool.
See inside 900lbs' Dallas headquarters.
---
The Eagle Has Landed: American's New $350M HQ is 300 Acres of Opportunity
One Campus, One Team. That's the motto behind American Airlines' new corporate campus, a project more than five years in the making. Read the story behind American Airlines' massive Fort Worth corporate campus that unified 12,000 team members on one site. The airline prioritized mobility, connectivity, and wellness throughout the site.

Get the lay of the land and a peek at the campus.
---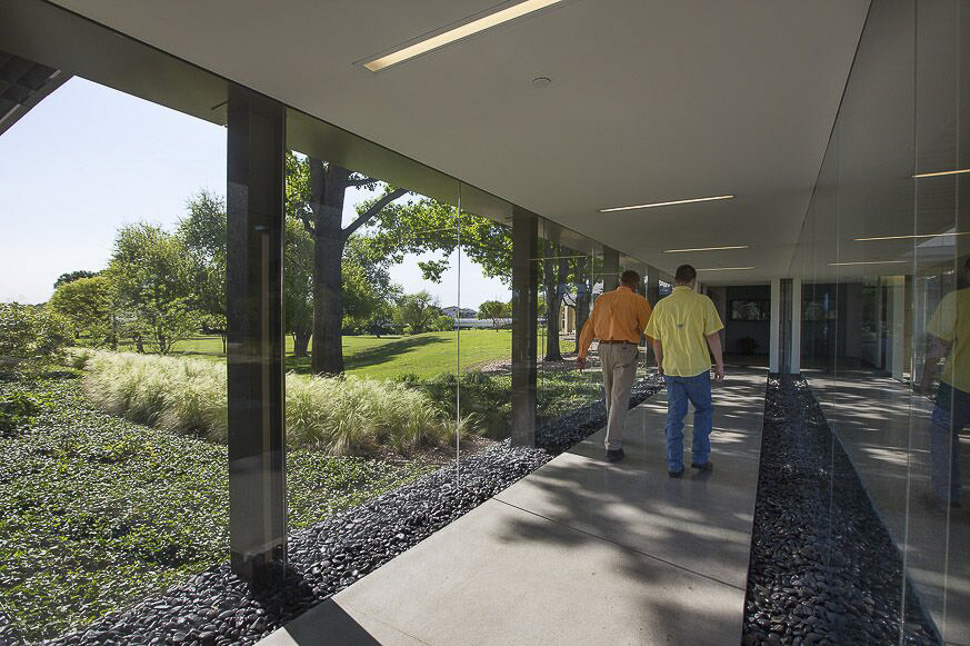 Innovative Spaces: Tyler Technologies Leads a Culture of Health at its Plano Headquarters
The rapidly growing Tyler Technologies has a culture dedicated to employee well-being, whether that be through its fitness center, collaborative workspaces, or its YMCA facility-turned-office building. The Tyler workplace plays a huge role in that culture, impacting its 5,000-plus employees.
Tyler embraced the concept that health is broader than just healthcare. See how in our gallery.
---
Innovative Spaces: Tech Meets Workplace Wellness at Mercedes-Benz Financial Services' New Center at AllianceTexas
From facial recognition software to technology-based modern art forms, look inside the 200,000-square-foot Fort Worth Business Center. Back in 2007, Mercedes-Benz Financial Services USA LLC centralized its operations by establishing its headquarters in Fort Worth's AllianceTexas. In 2019, the company moved again—but, not too far.
Take a look at its new home base in AllianceTexas.
---
Innovative Spaces: A Walk Through Quest's Repurposed Corporate Headquarters
Quest connects national clients with zero-waste disposal solutions, and its headquarters in Plano reflect that. It's all about living the brand—from tables made of tires to a grocery crate conference room, the Quest HQ is filled with artfully sustainable features.
---
Innovative Spaces: UNT Unveils Its Newly Renovated College of Visual Arts and Design
The University of North Texas' College of Visual Arts and Design—one of the best arts schools in the country—opened its new 238,000-square-foot, $70 million facility. The expansion is a world-class space for UNT's art education, art history, design, and studio arts programs.
Check out the four-story art building, an open-concept space where students in one of the 30-degree programs can mingle and work together. 
---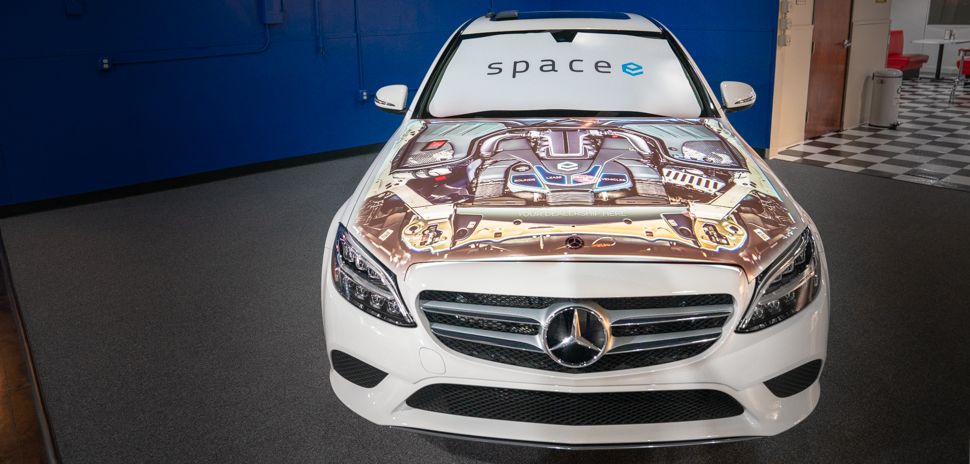 Innovative Spaces: Watch the Retail Industry Come to Life at Spacee's Addison Headquarters
From a post-apocalyptic restaurant to a TARDIS to an actual car, step inside the Spacee offices to see where (and how) the team is making the retail industry interactive, customized, and in motion.
---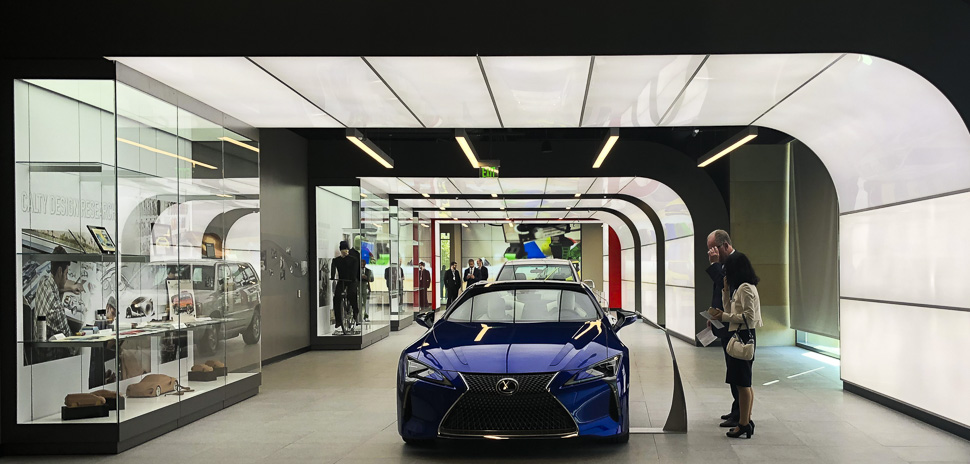 First Look: Take a Photo Tour of the Toyota Experience Center
From interactive kiosks and a motorsports gallery to virtual test drives and robots, get an inside look at the new Experience Center at Toyota's Plano headquarters.
---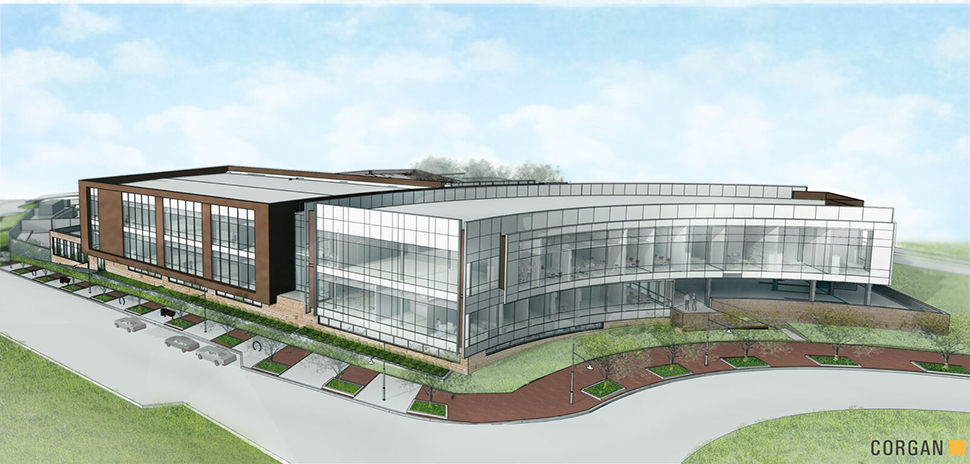 Innovative Spaces: Southwest Transplant Alliance is Building a Destination for Organ Donation
Southwest Transplant Alliance recently broke ground on what will be a home for education, innovation, and advancement in the organ donation and transplantation community. Get a first look at the first-of-its kind facility, set to open in 2020.
---
Innovative Spaces: Tech Meets Workplace Wellness at Mercedes-Benz Financial Services' New Center at AllianceTexas
From facial recognition software to technology-based modern art forms, look inside the newly opened 200,000-square-foot Fort Worth Business Center.
---
Innovative Spaces: A Walk Through Quest's Repurposed Corporate Headquarters
Quest connects national clients with zero-waste disposal solutions, and its headquarters in Plano reflect that. It's all about living the brand—from tables made of tires to a grocery crate conference room, the Quest HQ is filled with artfully sustainable features. Take a look inside.
---
How North Texas Meets the Needs of Advanced Manufacturing Companies
From high-tech fighter jets and the most-advanced helicopters in the world to long-lasting lipsticks and packaged pasta, Dallas-Fort Worth is home to a hotbed of advanced manufacturing facilities.
Plus:
Here are Five North Texas Companies Putting Advanced Manufacturing to Work
---
Hotels Roll Out Innovative Concepts to Meet 'Greater Expectations' in North Texas
New hotel projects are cropping up across Dallas-Fort Worth, bringing with them innovative concepts that will keep the North Texas hospitality sector moving forward. 
---
Innovative Spaces: Peabody Roanoke to Anchor the South Oak Street Redevelopment
The Peabody's hallmark marching ducks are heading to North Texas in a 300-room hotel development in Roanoke.
---
Innovative Spaces: Valencia's Latest Irving Hotel Goes Retro
The Texican Court in Irving's Las Colinas has the flair of an old Spanish mission combined with the vibes of the 1950s. Take the photo tour of the new upper-scale hotel to get an inside look at the industry convention-busting design, luxury rooms, Tequila Bar, and swimming pool.
---
Innovative Spaces: Canopy Dallas Uptown Features High-Tech Food Service, Memorable Views
Stellar views, a kitchen running on CMI technology and infrared heat, and locality make the lifestyle-forward hotel an 'energizing, comfortable stay.'
---
Innovative Spaces: Mary Kay Opens $100M R&D, Manufacturing Facility in Lewisville
Two years after breaking ground, the Richard R. Rogers Manufacturing/R&D Center — also known as 'R3' — is now open. Take a look inside the new 453,000-square-foot facility, complete with R&D labs and manufacturing tech.
---
Innovative Spaces: A (Photo) Tour of Facebook's Fort Worth Data Center
Facebook's Fort Worth data center features local artwork throughout its administrative areas. The 150 acre complex in Hillwood's AllianceTexas development will eventually include five buildings and has a total value of more than $1 billion. A version of this article appeared in the Dallas-Fort Worth Real Estate Review, Summer 2018.
---
Innovative Spaces: Take a (Photo) Tour of Dallas' First Hostel in Deep Ellum
As hostel veterans Collin Ballard and Kent Roth looked at doing their next city, Dallas was the logical step. And Deep Ellum is "blowing up," they say, making it the perfect home for the boutique hostel concept.
---
Innovative Spaces: The Food Industry in Dallas-Fort Worth
From state-of-the-art manufacturing to kitchen coworking to R&D innovations, Dallas-Fort Worth is home to unique operations in the competitive food and beverage landscape.
---
Innovative Spaces: Pasta Maker Goes High-Tech with Robotics
The state-of-the-art facility in Cleburne is unlike any of the company's six other plants in Mexico, utilizing high-tech software and robotics.
---
Innovative Spaces: GoodWork Opens Doors With Focus on Wellness, Sustainability
The 60,000-square-foot property includes coworking, residential lofts, coffee shop, fitness room, and more. If approved, it could be one of the first coworking spaces with a WELL Building Certification.
---
Innovative Spaces: Blue Cross Blue Shield's C1 Innovation Lab
Here's a look behind the scenes at Blue Cross Blue Shield's C1 Innovation Lab in Dallas' West End.
---
Innovative Spaces: Brain Performance Institute Derives Design Inspiration from Human Brain Itself
The Brain Performance Institute building is meant to pay homage to the human brain, making it a fitting place to maximize the human brain's potential or help military veterans and others with traumatic brain injuries.
---
Innovative Spaces: Take a Look Inside The Centrum's $25M Startup-Friendly Redo
Quadrant Investment Properties' transformation of the 1980s office building is still a work in progress, but startups are already calling it home — and there are plenty of areas adapted to the evolving nature of work.
---
Innovative Spaces: Sabre Puts Focus on User Experience
A behind the scenes look at the Southlake-based company that provides technology to more than a billion people around the world.

Get on the list.
Dallas Innovates, every day.
Sign up to keep your eye on what's new and next in Dallas-Fort Worth, every day.