Just in time for holiday travelers, Capital One has opened a new refuge that turns holiday hassles into pre-boarding bliss. The Capital One Lounge at Dallas Fort Worth International Airport is its first-ever luxury airport lounge.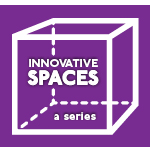 It's a 10,000-square-foot escape near Gate D22 with curated menus, a craft cocktail bar, cycling and yoga room, and many other amenities. Travelers with boarding passes are welcome at the new lounge at the standard rate of $65, which brings you a wide range of complimentary food and beverage options including craft cocktails—as well as high-speed wifi, a shower suite, the cycling and yoga room, a relaxation room, and more. To read more about the lounge, go here.
Take a photo tour of the space below.
A Modern Oasis for Travelers
The Capital One Lounge at DFW Airport's Terminal D.
Quick options 
Capital One Lounge created areas designed for travelers to grab a quick snack or drink, even when they don't have hours to linger.
Lattes on tap
The Capital One Lounge is ready for a quick cuppa Joe or other beverage of choice.
Fresh food and no lines
The Capital One Lounge has plenty of hot and cold food options—all self-service and beautifully presented.
Craft cocktails
Regional cocktail favorites
Want to recreate a cocktail at home? The bar coasters are printed with drink menus on them as an "Easter egg" takeaway.
Local artists on display
Artwork is on full display throughout the space with more than 55 pieces of local commissioned art. Capital One wanted to give local artists an amazing platform to showcase their work: "We'll have hundreds of 1,000s of passengers a year through here, all getting a chance to take in the art and really experience it," the company said. Coming soon: museum-quality plaques to add to the experience. 
Family friendly
Capital One talked to families about their needs.  One was a multifunctional area for families. "Separated family rooms are great for toys, but typically parents want to feel a little bit more immersed in the experience not so separated kind of the rest of the world," Capital One said. "Our space is multifunctional so it lets parents hang out on their own and feel perfectly comfortable but provides a smaller space for kids.
Nap pods, shower suites, and more
Health and wellbeing for travelers is a top priority at the Capital One Lounge. Music plays throughout the space, but changes based on the room. The restrooms have word poetry and the cozy mother's room has spa-relaxing music. The main areas have different beats playing to keep a good energetic vibe.
Cycling + Yoga
Restore yourself
Suite shower
Multi-Faith Room
Attention to detail
Get on the list.
Dallas Innovates, every day.
Sign up to keep your eye on what's new and next in Dallas-Fort Worth, every day.