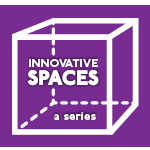 Facebook's first North Texas hyper-scaler facility opened in Fort Worth in the spring of 2017.  The roughly 150-acre high-tech campus—valued at more than $1 billion—will eventually include five buildings. Facebook's Fort Worth Data Center is part of its global network of 14 data centers that are already online or under construction. The data centers are a key part of the infrastructure that Facebook relies on to provide apps and services to its more than 2 billion users globally. 
Take a visual tour below, and read more about how efficiency and sustainability drive the massive Facebook Fort Worth Data Center here. Photos are by Chad Davis Photography. 
---
EFFICIENCY AND SUSTAINABILITY ARE BUILT INTO THE DESIGN

Facebook's Fort Worth Data Center is one of the most advanced and energy-efficient data centers in the world, Matt VanderZanden, director of Data Center Site Selection at Facebook, told Dallas Innovates.
The center was developed in an "H" pattern, with two buildings — an administrative suite and a datacenter — connected by a corridor. This design has been incorporated into most of Facebook's data centers built after the one in Fort Worth, VanderZanden said. The administrative area consists of support functions like security, break rooms and meeting rooms.
The high-tech center features what he calls Facebook's "hyper-efficient" hardware design — a template the social media company openly shares to drive innovation, efficiency, and sustainability in the data center industry. DPR Construction, the organization behind Facebook's facility, saw the focus on efficiency as a learning opportunity. Travis Bright, senior project manager at DPR Construction says the collaboration with Facebook gave his team an opportunity to learn new lessons and grow as an industry leader.
---
THE DATA ROOM 
---
AN AESTHETIC BASED ON LAND AND LOCATION 
Facebook's Fort Worth data center features local artwork throughout its administrative areas. Also on display are furniture and interior design elements inspired by North Texas, from murals to locally sourced wood.
---
DESIGNED FOR EMPLOYEES
A vending machine sells office supplies.
---
… AND GETTING THINGS DONE
---
SUSTAINABILITY IS PLANNED
Efficient design is seen in the cooling system for the buildings, which uses outdoor and direct evaporative cooling systems powered by clean and renewable energy.
---
THE IMPORTANCE OF WATER
Facebook was a leader in committing to powering its facilities and infrastructure entirely with clean and renewable energy. Facebook's data center uses 75 percent less water than a typical data center. This efficiency is continued in Facebook's server hardware, which is designed to operate at higher temperatures to require less cooling.
Quincy Preston and Payton Potter contributed to this report.
Efficiency, Sustainability Drive Massive Facebook Fort Worth Data Center
A version of this article appeared in the Dallas-Fort Worth Real Estate Review, Summer 2018.
---
Get on the list.
Dallas Innovates, every day. 
Sign up to keep your eye on what's new and next in Dallas-Fort Worth, every day.
---
READ NEXT
Green Building Public & Education LEED-ers in Dallas-Fort Worth
Developers, designers, and cities are pushing sustainability forward in North Texas, creating friendly and beautiful structures.
13 Pioneering DFW Projects In LEED
Developers, designers, and cities are pushing sustainability forward
Placemakers: For Todd Interests, Revitalizing a Downtown Dallas Neighborhood is a Family Affair
East Quarter continues Todd Interests' track record of investing in properties and turning them into unique landmarks in the city.