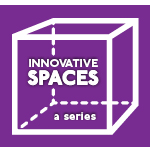 Hotel trends are moving toward smaller rooms and an emphasis on communal lobbies, and while the industry's conventional wisdom says you can't build a new hotel with exterior corridors, John Keeling, executive vice president of Valencia Group, says the Houston-based hospitality company didn't get the memo.
Valencia's latest "court" concept hotel, the Texican Court in Irving's Las Colinas business park, is a retro-style motor court with large 400-square-foot rooms featuring 9 ½-foot ceilings.
Its first two court concept hotels include Austin's Lone Star Court with a quintessentially Austin German hill country feel — via its ranch house and barn along with an Airstream trailer as a secondary food spot.
DETAILS

Company name: Valencia Group
HQ: Houston, Texas
CEO/Founder (local): Doyle A. Graham, Jr.
Type of Company: Corporation
Founded: 1999
2017 revenue: $75 million
Products: Upper-upscale and luxury independent boutique hotels

KEY PLAYERS

Developer: Valencia Development Corporation
General Contractor: Arch-Con Corporation
Architect: Rottet Studios and BOCA Powell Architects
Landscape Architect: Christy Ten Eyck
The second court concept was Cavalry Court in College Station, which took its inspiration from Texas A&M University Corps of Cadets' Parsons Mounted Cavalry with the look of its Old West cavalry post.
The Cotton Court, slated to open late next year in downtown Lubbock, will look like an old cotton gin, cotton exchange, cotton warehouses, and a dancehall. Currently, that space is a parking lot.
"Each of our Courts hotels takes their inspiration from the local community," Keeling says.
The challenge was what to do for a court concept hotel in Irving, which is probably best known for its glass towers, he adds. For inspiration, Valencia looked back to the name of the original Carpenter ranch, El Ranchito de las Colinas, a former ranch in Irving with a Spanish name. The ranch was the namesake of the Las Colinas development.
"The Texican Court is meant to look like an old Spanish mission that had been sitting there for several hundred years while the City of Irving grew up around it," Keeling says. "There are two types of architecture, with some buildings utilizing the flat roof adobe mission architecture complete with a bell tower, and the other reflecting the Spanish Colonial ranch architecture from a more recent era. The meeting space could have been the original chapel and bears a slight resemblance to the Alamo."
Get your kicks on Route 66
The Texican Court space is built around two courtyards with one centered around the pool, and the other around an outdoor fireplace. Keeling says Valencia intentionally pays homage to mid-century designs that evoke a simpler, more innocent time and the heyday of Route 66 motor courts in the 1950s.
The industry convention-busting design of Valencia's court hotels is geared toward the traveler who is tired of the same old thing and looking for a fresh and original experience, Keeling says. The Texican Court isn't a select-service hotel, though. It's a full-service, upper-scale hotel disguised as a motel with its large rooms outfitted with luxury beds and full-sized Smeg refrigerator. Its a cool 1950s-style vibe.
Location is crucial to any project and the Texican Court checks off Valencia's guidelines for locating its hotels.
Look inside
The Texican Court design blends Spanish mission-style architecture with a subtle Lone Star State sensibility. As you venture throughout the hotel, you'll find it sprinkled with unique style. As you check in, there is a Tequila Bar across from the front desk to slake the trail dust from your journey, and the round swimming pool in the main courtyard was inspired by the graveyard scene in "The Good, the Bad and the Ugly." Take the Dallas Innovates photo tour to get a glimpse at what you get when staying at the Texican Court.

All renderings courtesy of Valencia.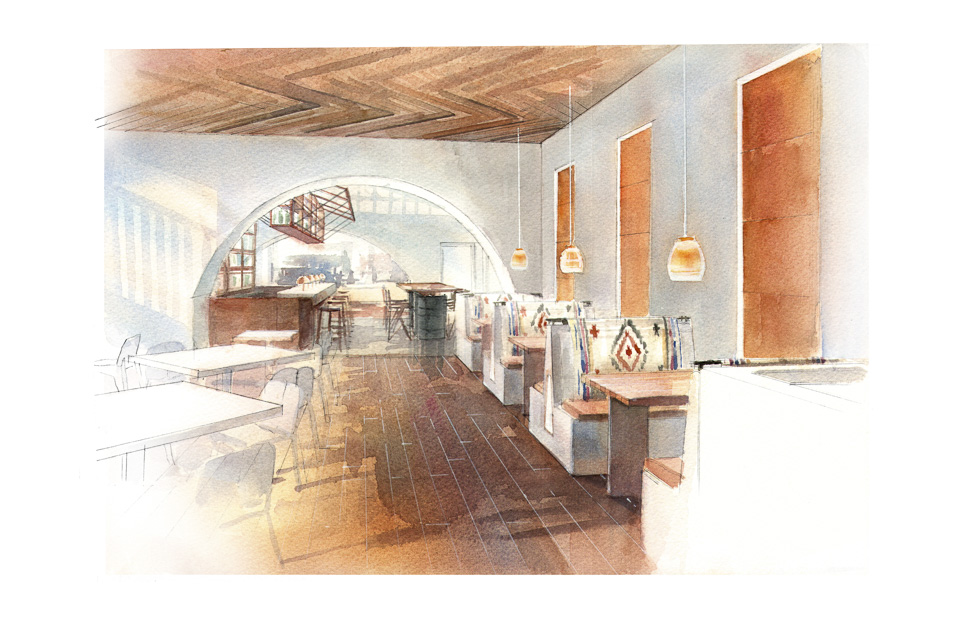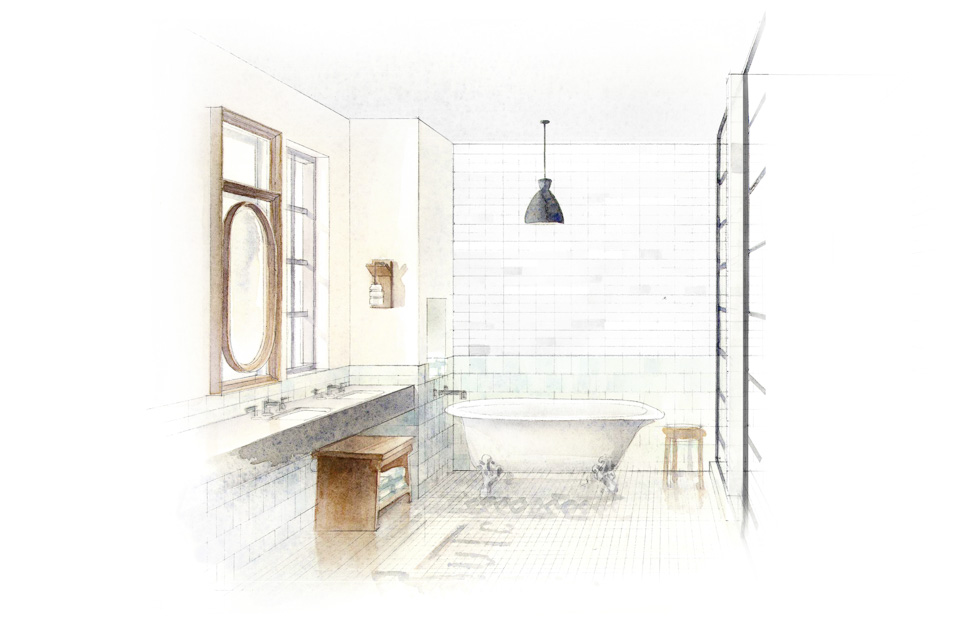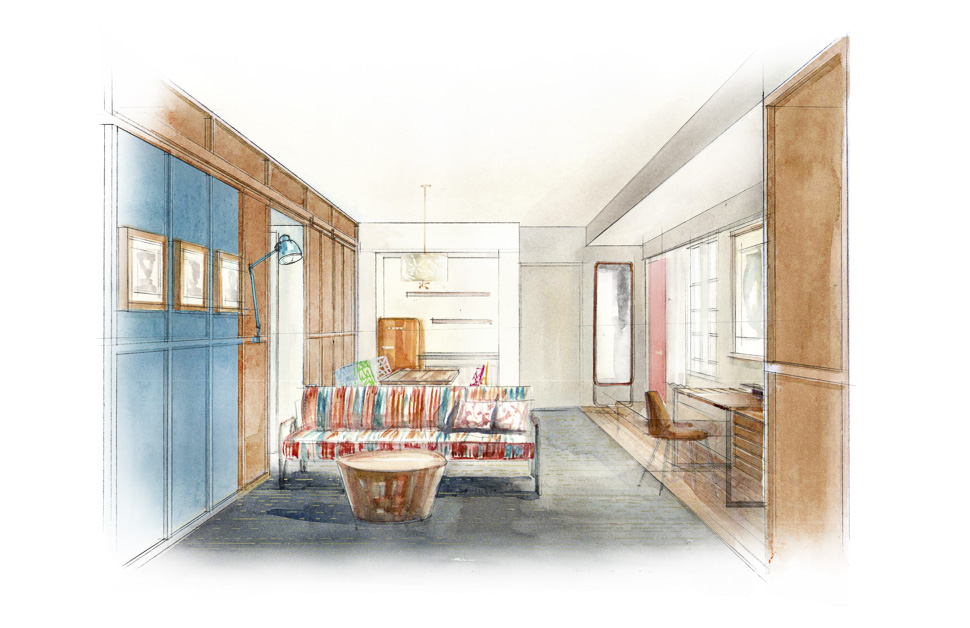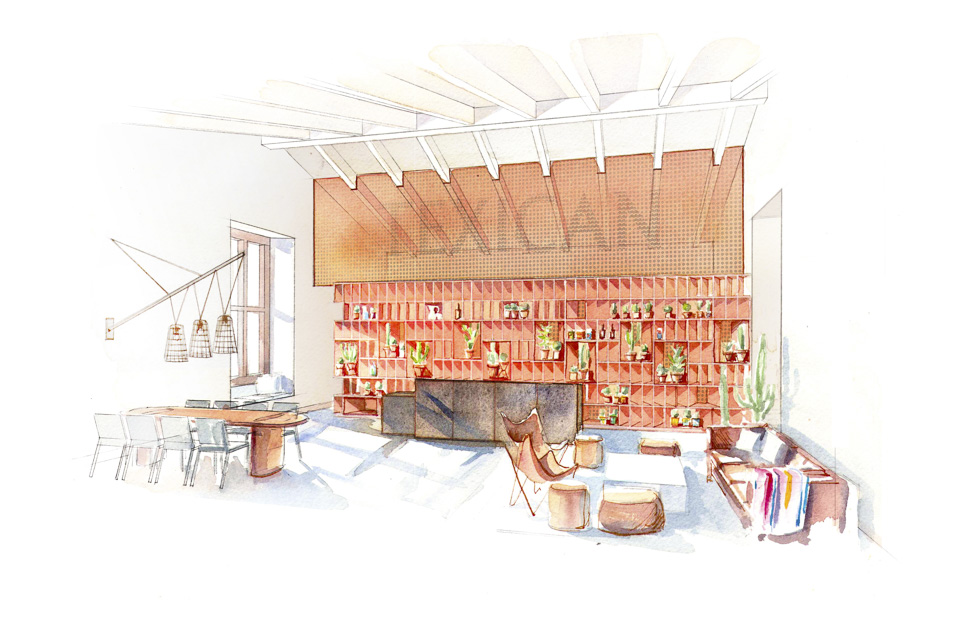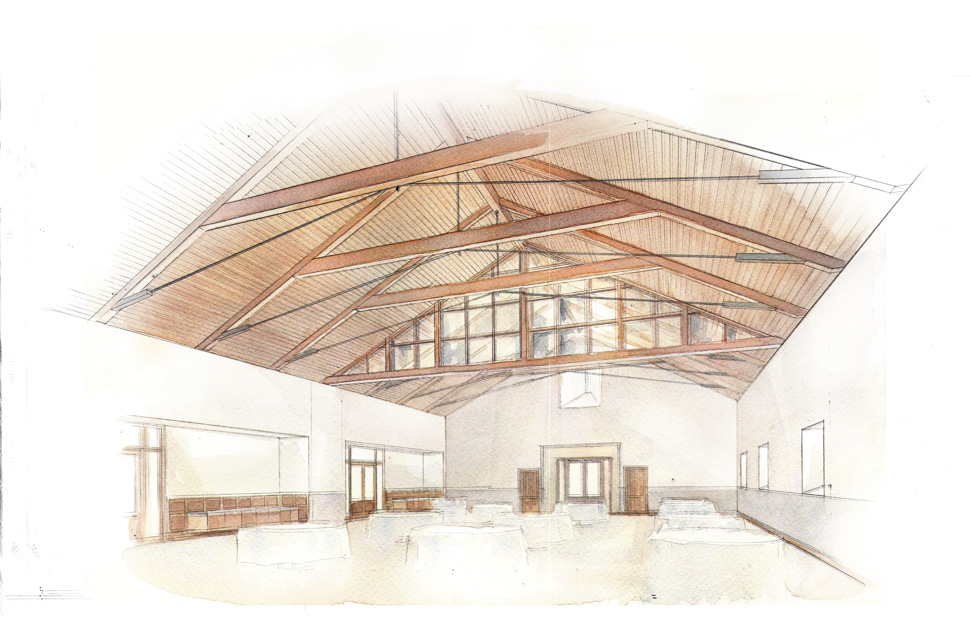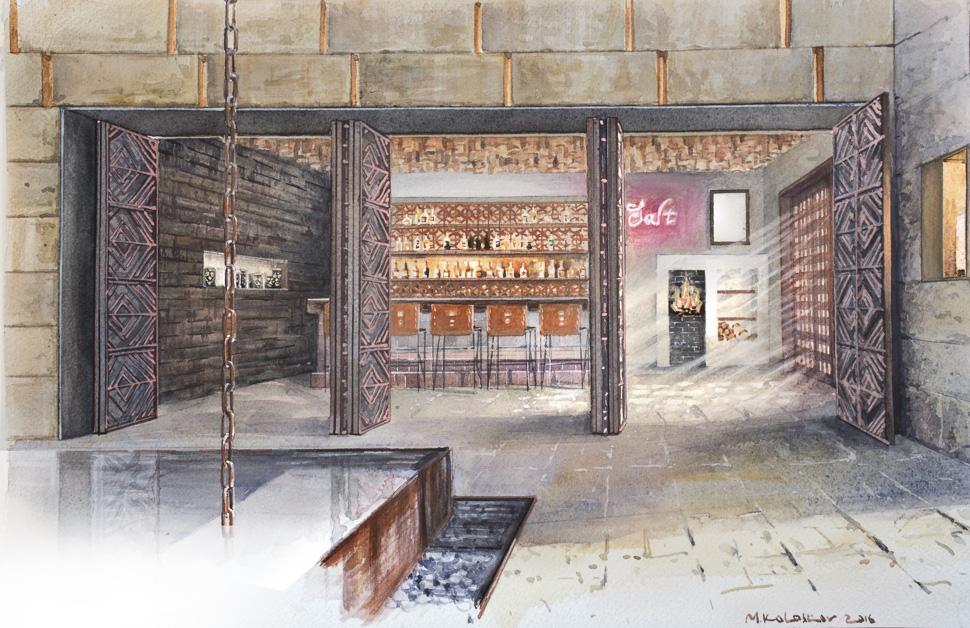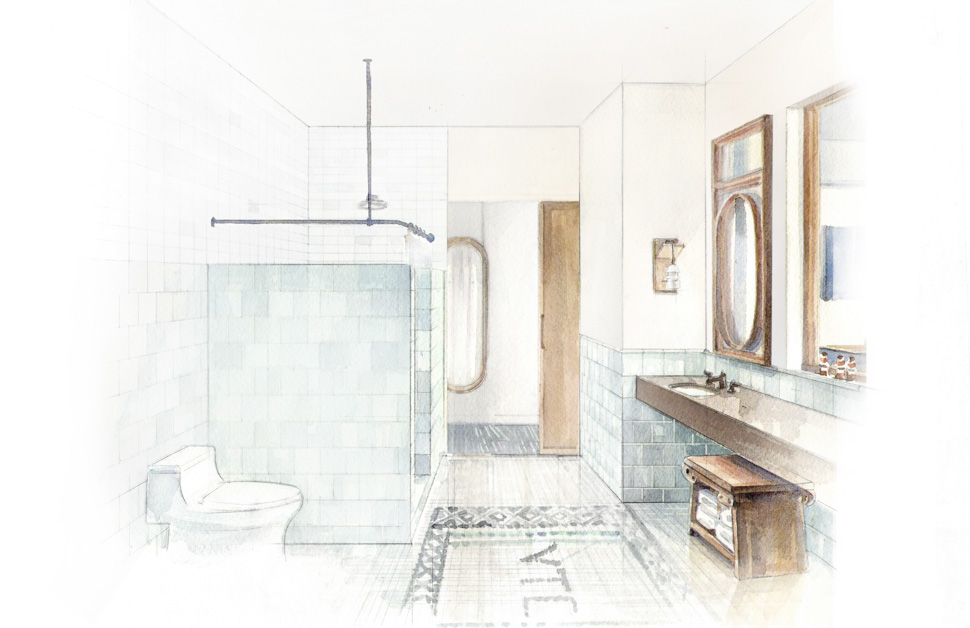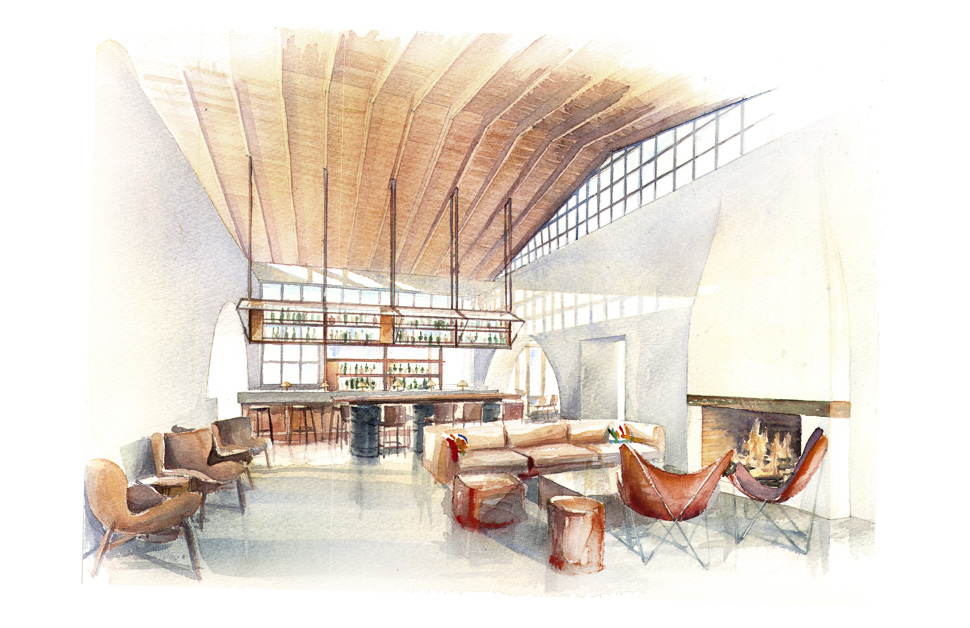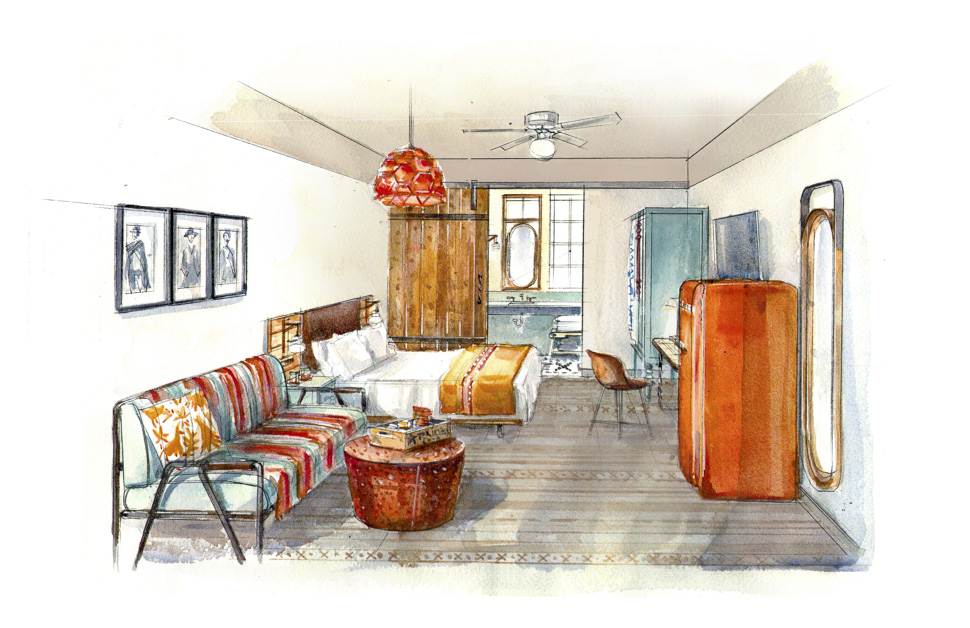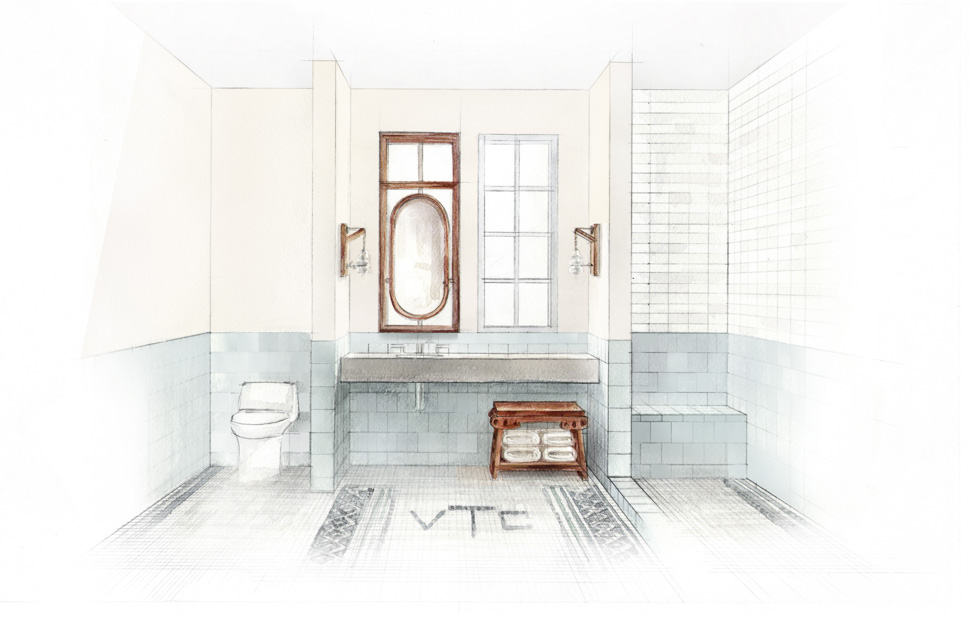 ---
Read the digital edition of Dallas Innovates' sister publication, the Real Estate Review, on Issuu.
The Dallas-Fort Worth Real Estate Review is published quarterly.
Sign up for the digital alert here.

Get on the list.
Dallas Innovates, every day.
Sign up to keep your eye on what's new and next in Dallas-Fort Worth, every day.