The University of North Texas in Denton has opened the doors to its new College of Visual Arts and Design after a $70 million renovation. 
The 238,000-square-foot building underwent an expansion project to provide a world-class space for UNT's art education, art history, design, and studio arts programs. Now, the four-story art building is an open concept space where students in one of the 30 degree programs can mingle and work together. 
Following the opening earlier this month, UNT called the new building "one of the most technologically advanced art facilities in the world." The tech tools offered to students include: digital fabrication equipment, 3D scanners, 3D printers, computer numerical control routers, laser cutters and engravers, plasma cutters, and waterjet cutters.
"We've worked to design a building that functions around creativity and collaboration," Greg Watts, dean of the College of Visual Arts and Design, said in a statement. "We wanted a very porous structure that would encourage everyone from our UNT and Denton communities, and beyond, to be curious. And, in turn, have the opportunity to see what we do—to witness our practice."
UNT notes that the arts have longtime been apart of its curriculum. Undergraduate programs have been around since 1894, with Master's degrees initiated in the 1930s. Created in 2007, the College of Visual Arts and Design today has 2,215 students enrolled.
Among public universities, the College of Visual Arts and Design is widely known as one of the best arts schools in the South and the U.S.
It graduates more artists and designers than any other institution, according to UNT, and produces one of the highest number of university-certified art educators in the state of Texas. The school also offers the only Ph.D. in art education in the state.
Among the college's notable graduates are Michael Faircloth, a fashion designer who designed for former first lady Laura Bush; Shirin Askari, a fashion designer from "Project Runway" season six; Jesús Moroles, winner of a 2008 National Medal of Arts; and Heather Amuny-Dey, a creative director of global Nike brand design.
Look inside UNT's College of Visual Arts and Design
David Wolf, vice president for university advancement, said the new facility will provide a "wealth of opportunity" for both current and future students. The new features pay homage to the community, which he said has been an integral part of creating and growing the school. 
Take our photo tour to get an idea of what to expect with the newly renovated building.
All photos courtesy of UNT.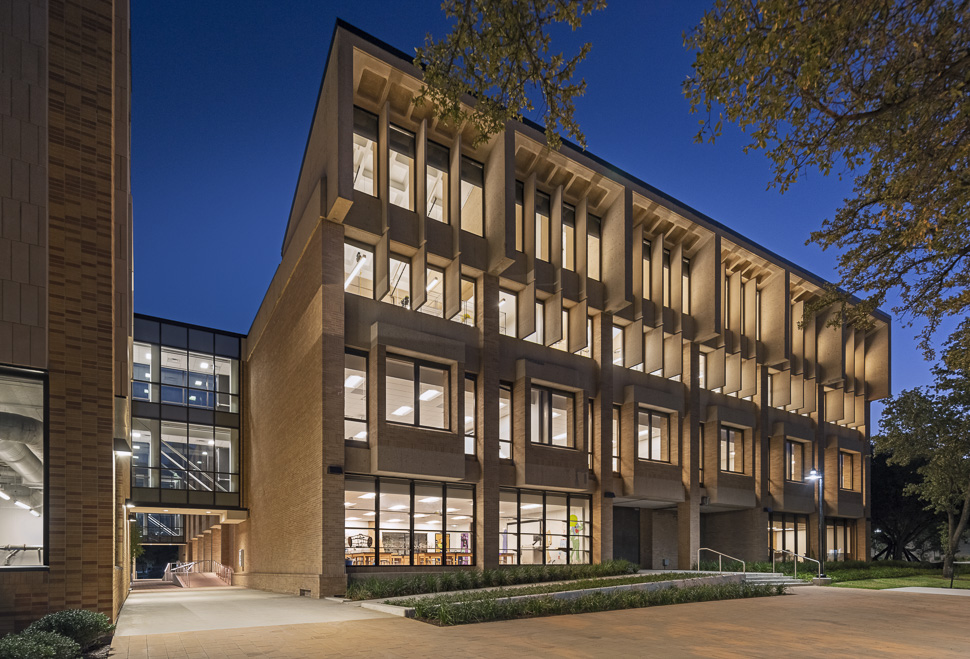 The college's east side serves as what UNT called a "gateway" to campus and Denton with its sweeping front porch.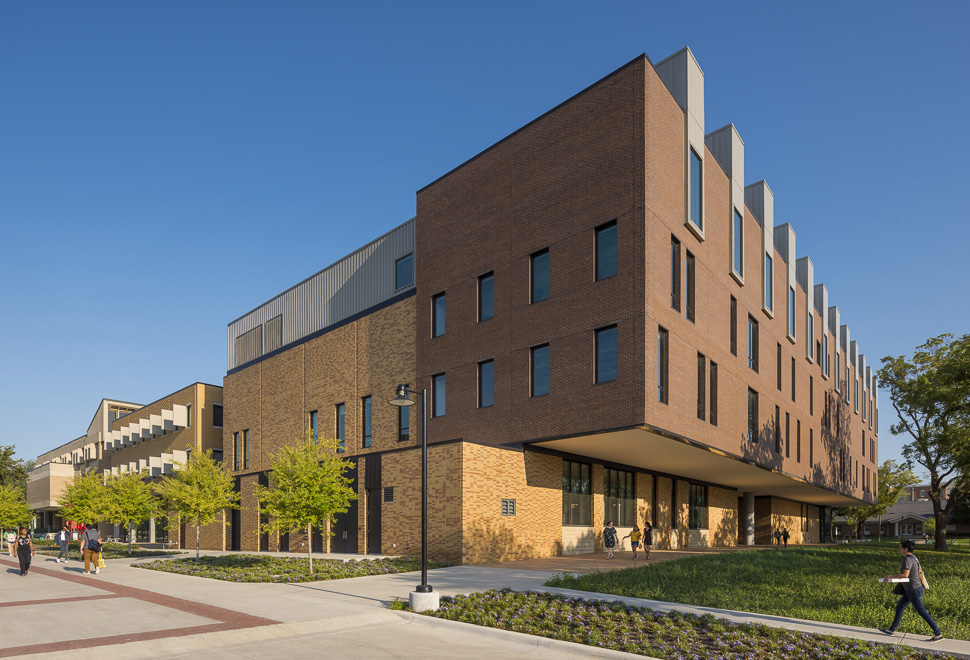 Throughout the space are wide hallways and sky bridges that provide plenty of light and area for pop-up exhibits. Floor-to-ceiling windows help display the work happening inside the classroom. There's 181 spaces designated for delivering educational programs.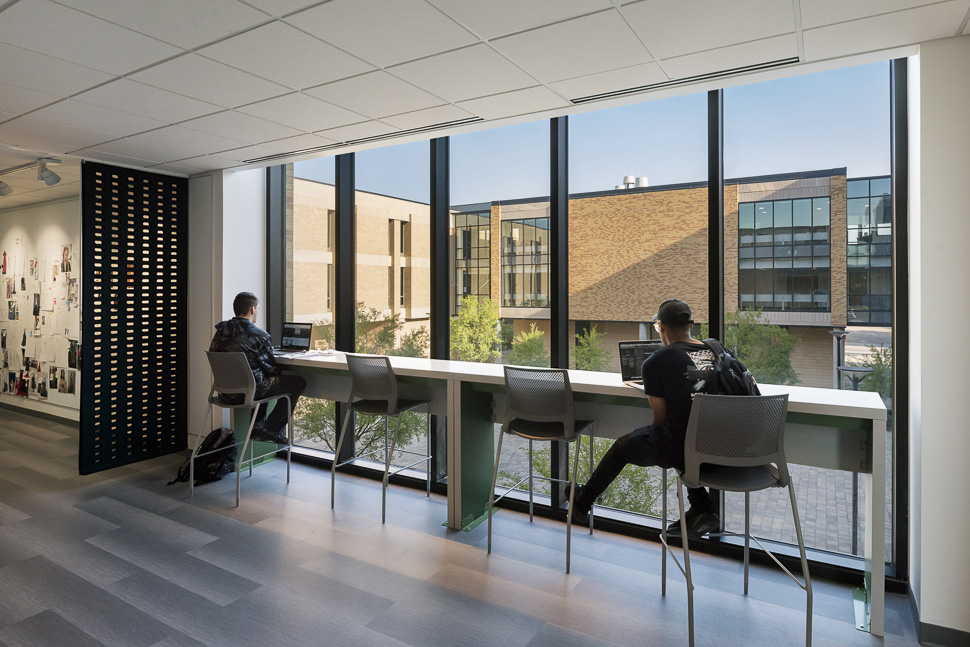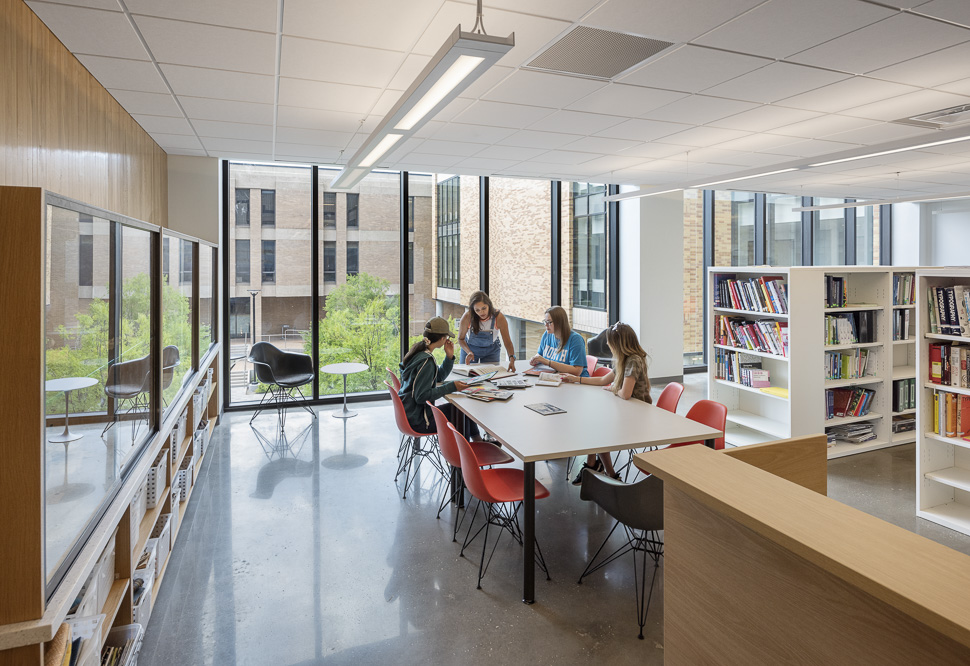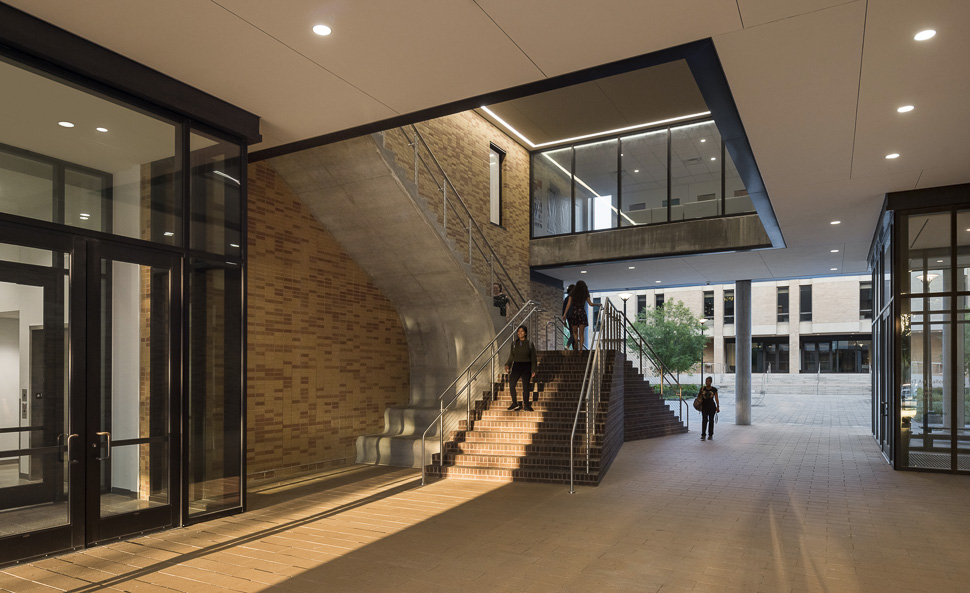 The school has multiple art galleries for student and professional work.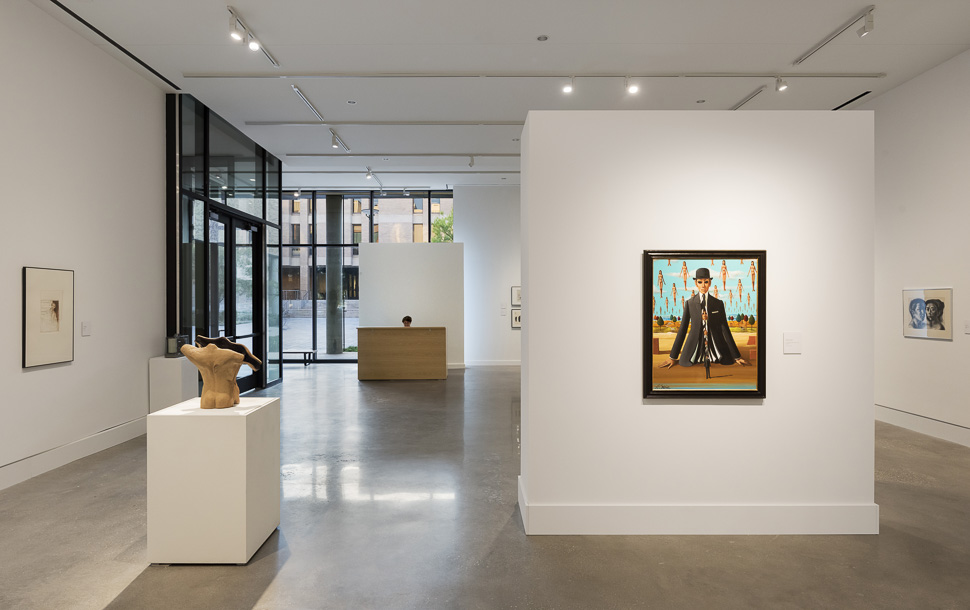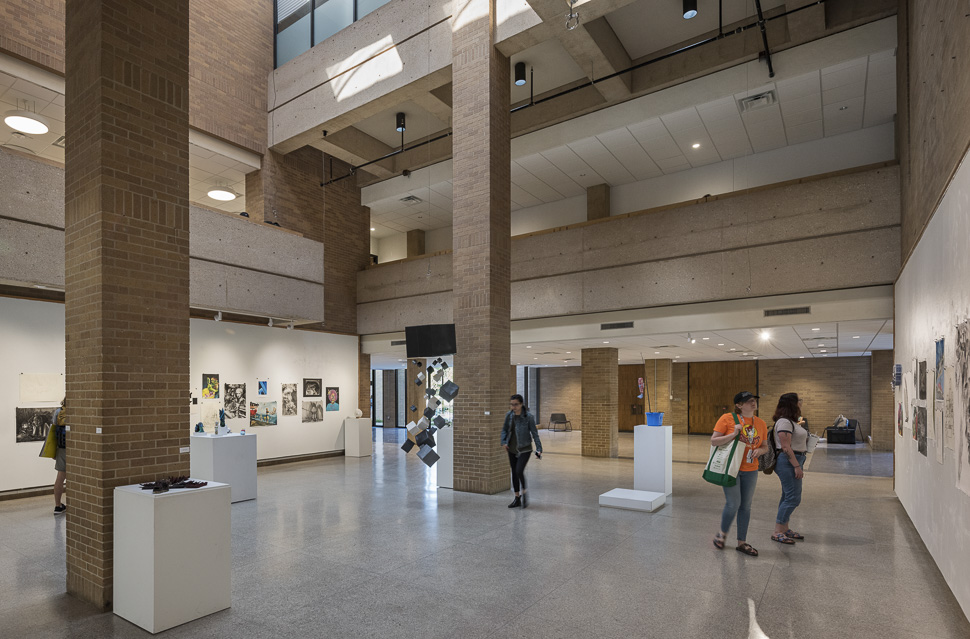 There's a 19,000-square-foot multipurpose central courtyard that features landscaping, seating, and plenty of room for outdoor fashion shows, film screenings, and installations.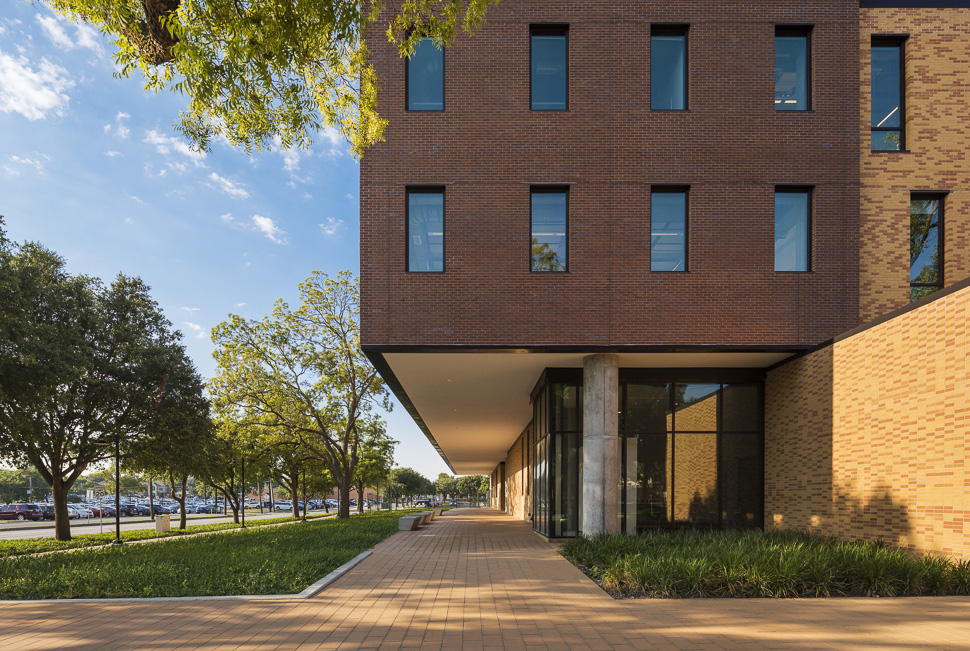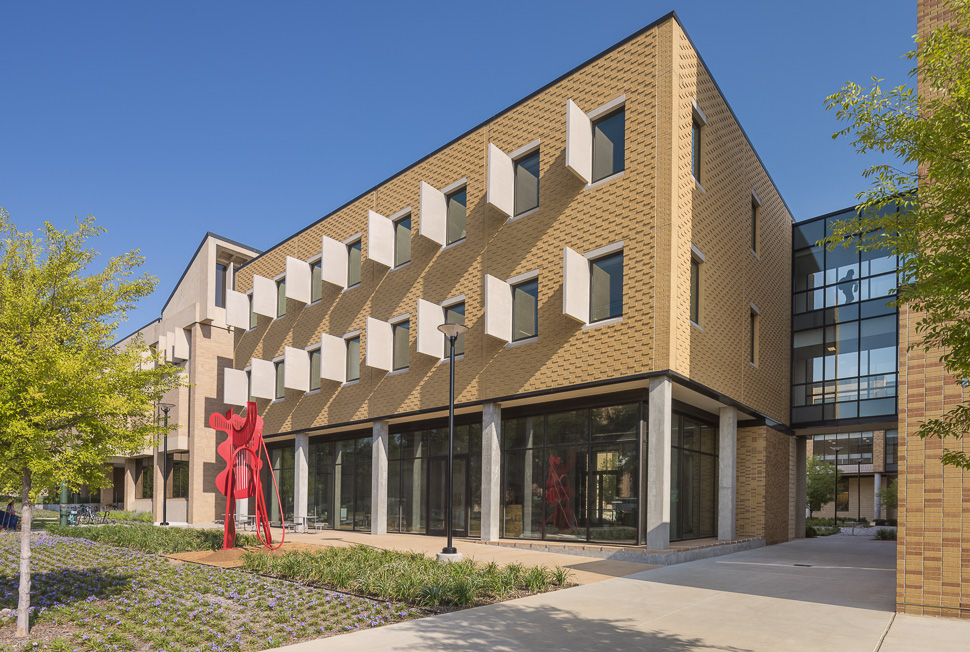 Dallas-based Corgan served as build architect in partnership with Boston-based Machado-Silvetti who served as design architect. AECOM Hunt's Dallas office did construction.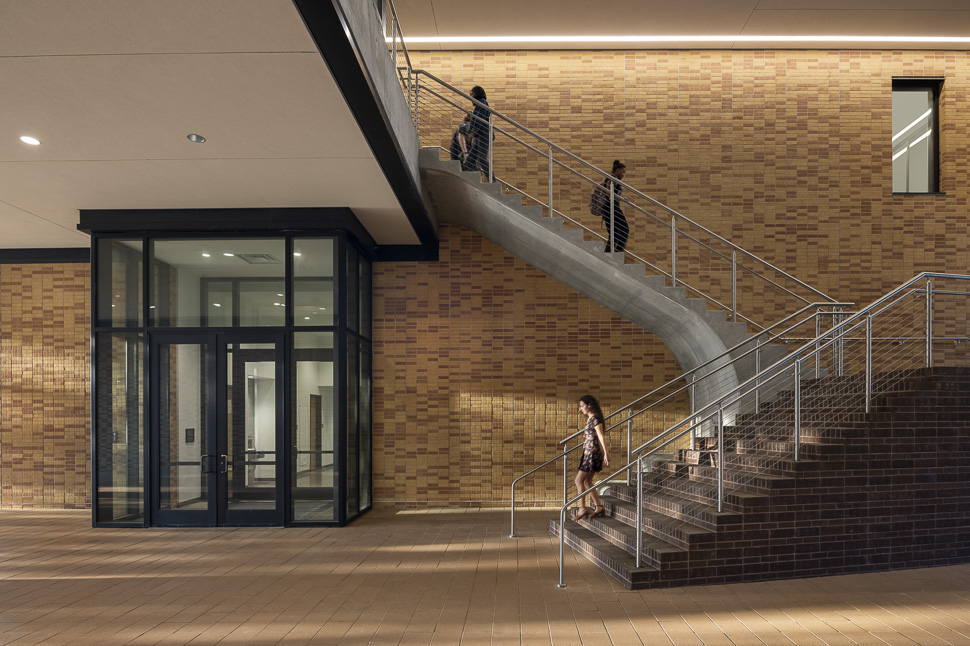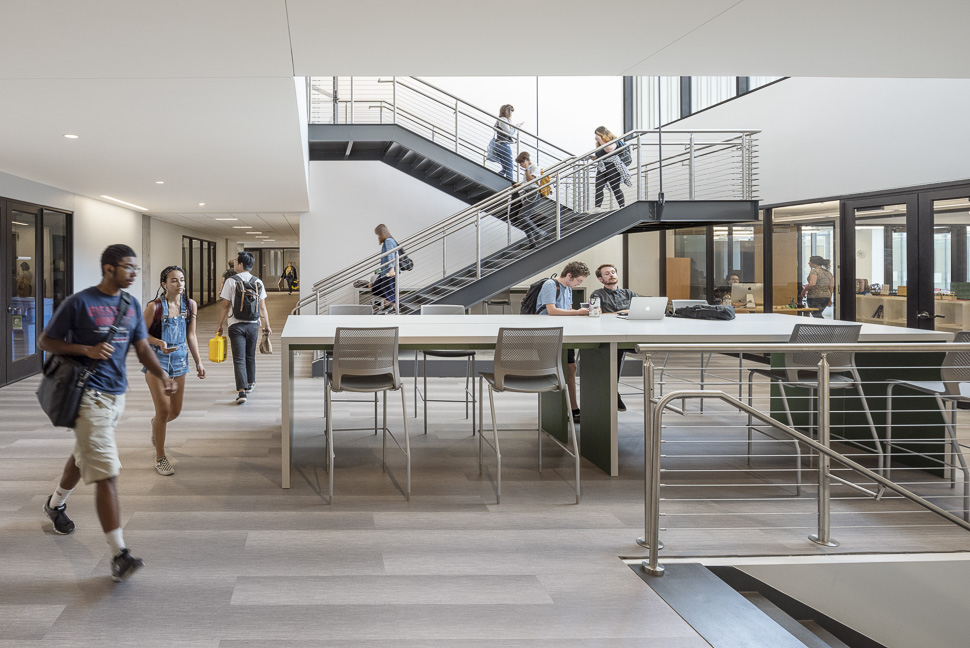 Get on the list.
Dallas Innovates, every day.
Sign up to keep your eye on what's new and next in Dallas-Fort Worth, every day.