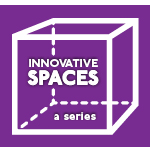 La Moderna has incorporated state-of-art technology and robotics into its new $50 million pasta plant and U.S. Headquarters in Cleburne. The 150,000-square-foot facility is the first La Moderna plant in the United States, and is unlike any of the company's six plants in Mexico.
Here's a look inside this glimmering new facility that makes 4,000 tons of pasta each month.
All photos courtesy La Moderna.