Site Selection magazine named Dallas-Fort Worth-Arlington the No. 1 "most competitive" North American city in food & beverage last year. The impact of the more than 15,000 food and beverage businesses in DFW is substantial, accounting for roughly 370,000 local jobs. And, DFW remains a center of invention in one of the most competitive sectors in the nation.
We take a look behind the scenes at a few of DFW's industry players with unique operations in the food and beverage landscape. Here's the roundup.
It's the first La Moderna factory outside Mexico for Interamerican Foods Corp., and the company came to North Texas for a reason.
Kitchen coworking: Pilotworks is designed for makers and food entrepreneurs in various industries — baking, consumer packaged goods, catering, and cooking classes — to have their own space.
The daily grind at Farmer Brothers new facility in Northlake goes beyond satisfaction in a job well done — you can actually taste it one sip at a time.
READ NEXT
---
---
---
It's the only flavor chemistry-focused university food science programs in the U.S., according to Shane Broughton chair of TWU's Nutrition and Food Sciences department.

Get on the list.
Dallas Innovates, every day. 
Sign up here to get what's new and next in Dallas-Fort Worth.
One click, and you're done.   
View previous emails.

Sign up for the digital alert here.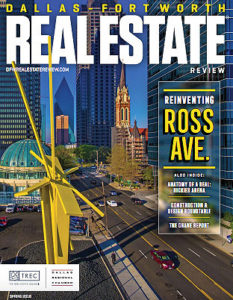 ---
MORE
Dallas Startup Moo-ves into the $894M Dairy-free Milk Market