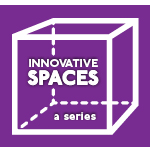 Social media makes it easy to keep up with friends, family, and web-famous influencers. It also makes it easy to experience youth-coined FOMO, or 'Fear of Missing Out.' Canopy by Hilton, a lifestyle-forward hotel, understands that younger travelers expect accommodations and experiences that align with their lifestyles, and aims to help travelers fight the FOMO at the Uptown location.
Canopy is targeted to an upscale audience between 25- and 54 years-old, says Jeff Pope, general manager of Canopy by Hilton Dallas Uptown. Its intended customer, he said, is a somewhat-frequent upscale traveler having stayed in either a mainstream trendsetting or luxury hotel at least twice in the previous year.
---

Fast Facts

Company name: Canopy by Hilton Dallas Uptown
Type of Co.: Hotel 
Opened: July 2018
Revenue: 2018 projected topline is 3.4M 

Key Players 

Developer: Javelin Group
General Contractor: Rogers-O'Brien
Engineering Firm: Brockette/Davis/Drake
Architect: WDG Architecture
Interior Design Firm: DLR Group
Management: Aimbridge Hospitality

---
 Since opening in July, the hotel has put guests' expectations on the forefront of the travel experience with a focus on memorable views and meals from a state-of-the-art kitchen.
"Canopy's approach is to redefine the lifestyle segment by creating an accessible lifestyle brand positioned in the upper upscale category delivering exactly what the consumer desire: an energizing, comfortable stay with more included value," Pope says.
The 150-room hotel was developed by and is owned by Dallas-based The Javelin Group and sits at the intersection of Cityplace West Boulevard and Oak Grove Avenue, between Blackburn Street and Lemmon Avenue. 
The key to the heart
One very notable feature of the 150-room Canopy Dallas Uptown is its kitchen, Pope says. The kitchen uses leading-edge CMI technology and infrared heat, which drastically lowers energy consumption, natural resource usage, and waste. One result is a kitchen that doesn't require a hood or a fryer, and it creates so little grease that the kitchen only requires an in-line grease separator to dispose of nonorganic food waste, Pope says.
With such close attention paid to the in-kitchen technology, it's not surprising Canopy puts it to use as part of the overall guest experience, including meeting its guests' needs and expectations by rebuffing standard Continental breakfast buffet fare.
"At Canopy, our artisanal-style breakfast is a game changer," Pope says. "The classic model of three square meals doesn't always work for modern schedules. Instead, we offer a thoughtful core menu that evolves throughout the day to meet the demand of our guest. Our selections encourage grazing at any hour, whether it's during work, rest, or play."
The rooftop cocktail bar, Upside, makes use of the Uptown location with a view overlooking downtown Dallas. The drinks are handcrafted by Canopy's own "beverage enthusiast," and were designed by Proprietors LLC, creators of Death and Co. in New York.
It's all about the views
While the rooftop bar overlooks downtown, the Uptown location provides the entire hotel with a range of unique views of Dallas. The downtown view is unimpeded from the 6th floor and up, while the lower floors have views of the cityscape and the McKinney Avenue Trolley.
The trolley line played a large role in the design of the property, Pope says, and is included in what he describes as "subtle, and not so subtle" highlights throughout the hotel.
"One staple pillar for all Canopys is the neighborhood. The West Village area is an upscale residential area of Uptown that has a walkable lifestyle design and hundreds of retail shops, bars, and nightlife at its fingertips. When you factor in the McKinney Avenue Trolley line, the possibility of unique experiences is endless," Pope says. 
The kitchen might be the current tech highlight at the newly opened hotel, but Canopy is rolling out a digital room experience in the near future according to Pope. The centralized app will allow guests to store streaming, room temperature, and lighting preferences that are automatically activated upon check-in using a Hilton digital key.
Take a Look Inside the Canopy Uptown
All images via Kevin Sullivan, Canopy Uptown-Dallas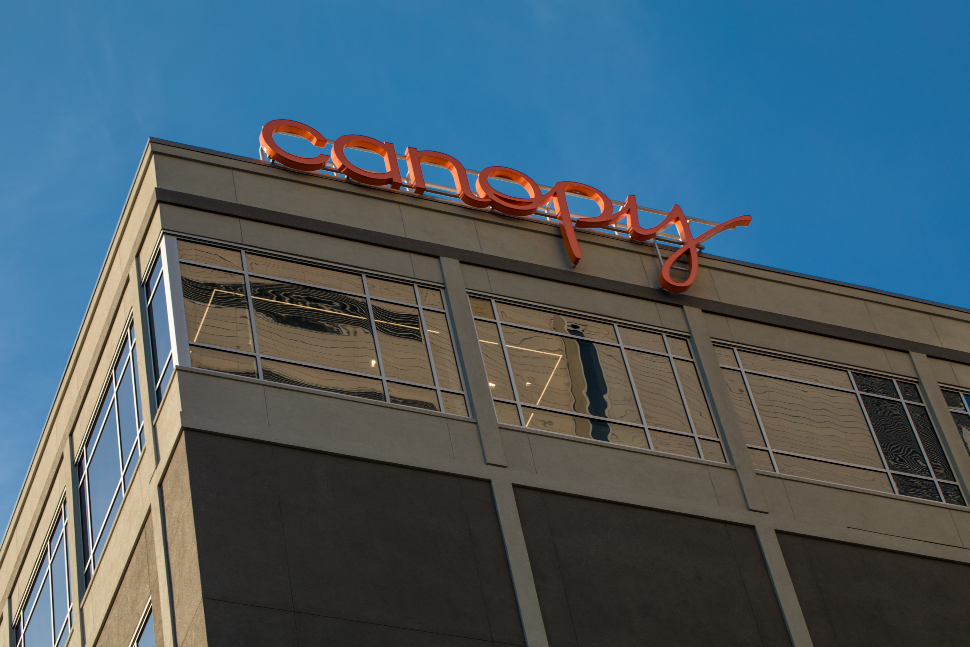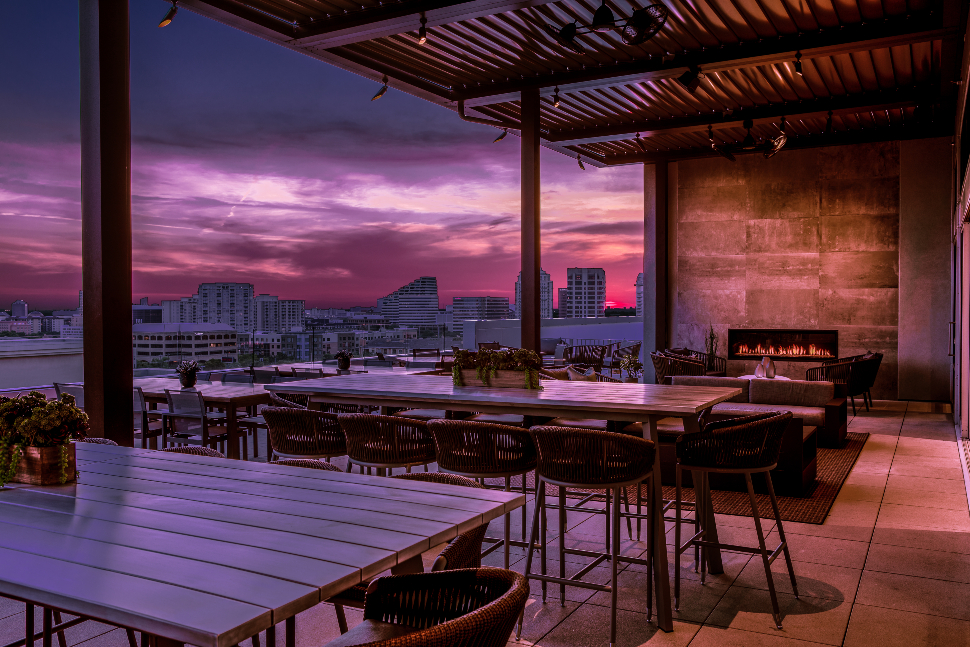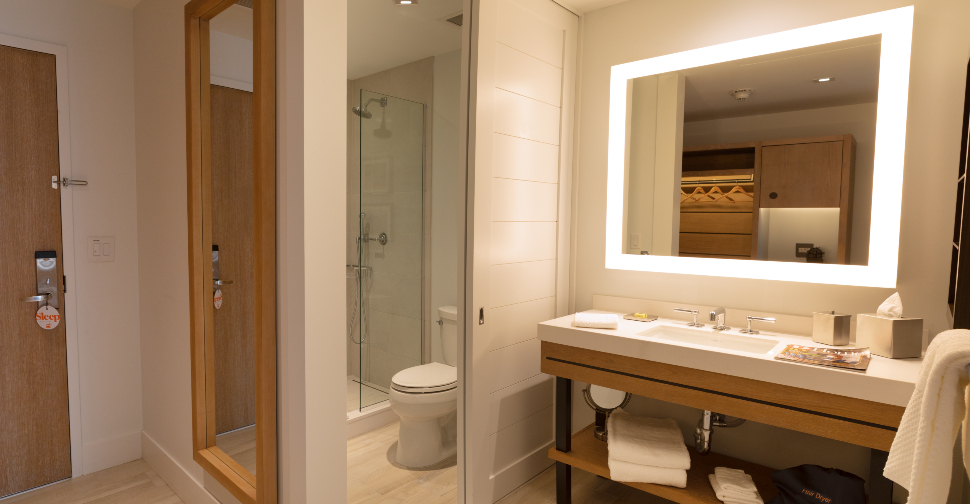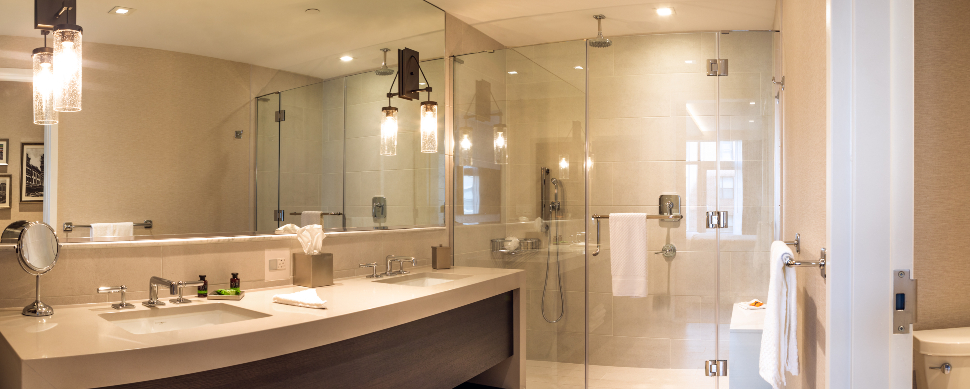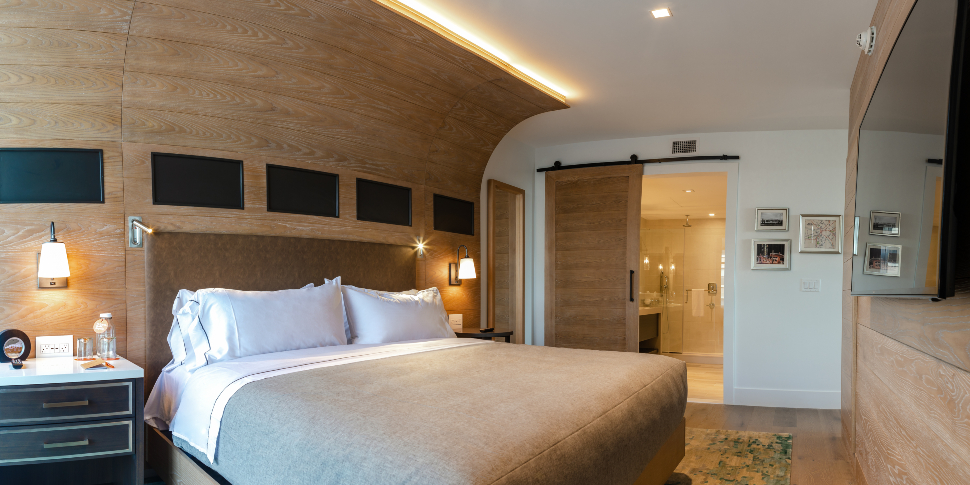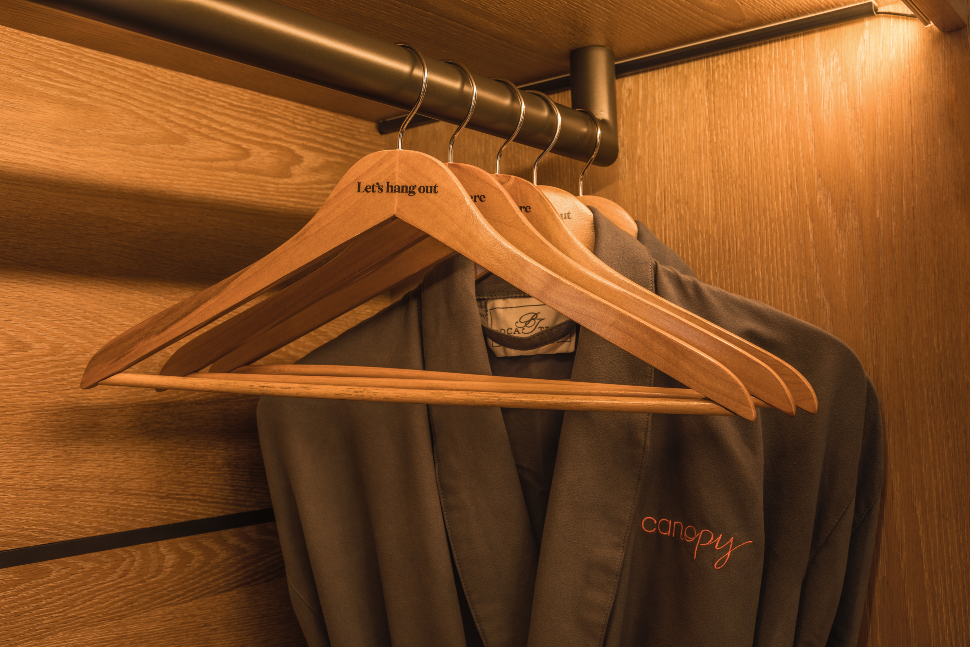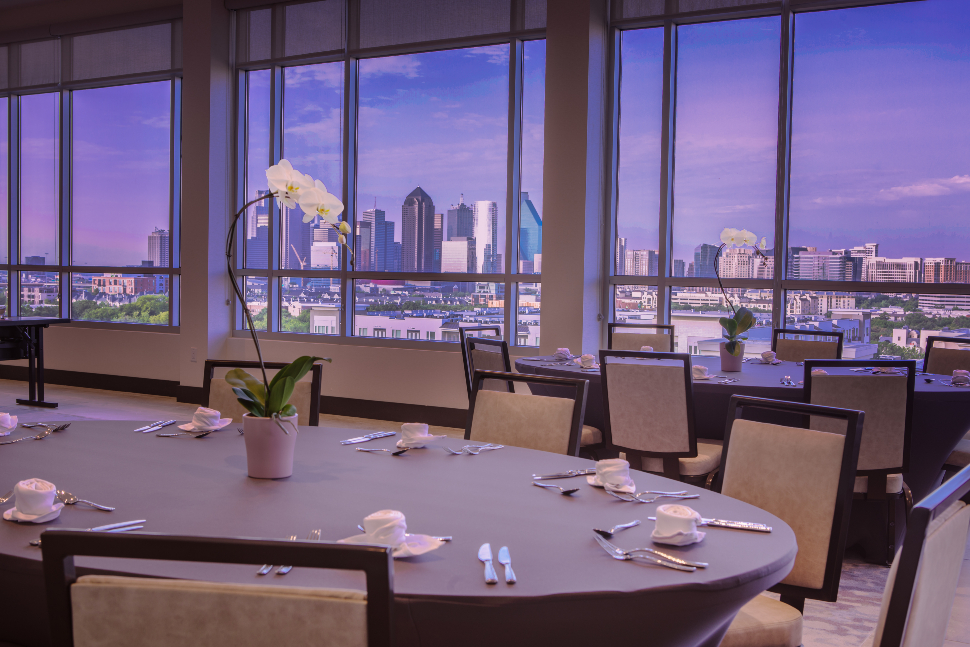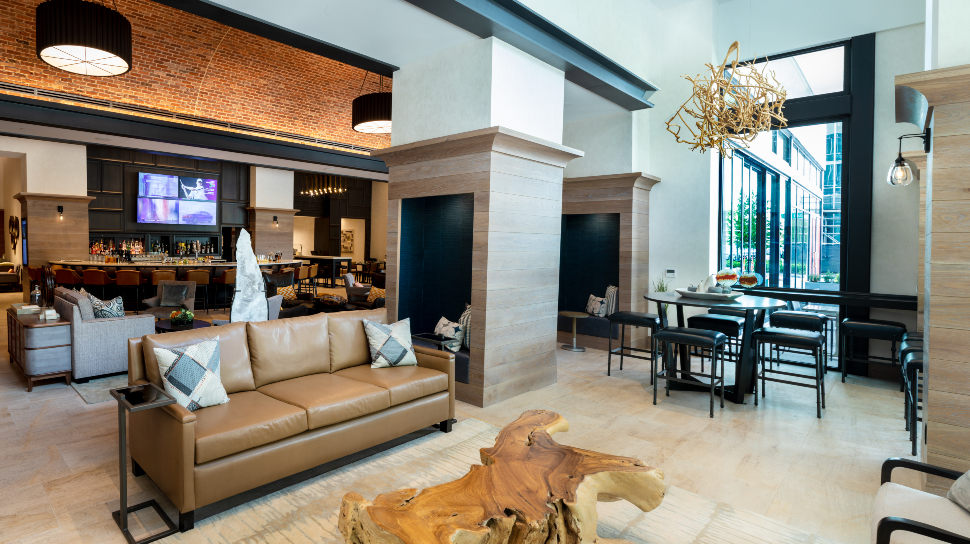 Get on the list.
Dallas Innovates, every day.
Sign up to keep your eye on what's new and next in Dallas-Fort Worth, every day.