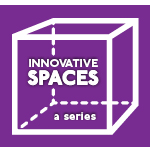 They made their brand famous with colorful, comfortable flip flops. Now Dallas-based Hari Mari is opening its first brick-and-mortar store with a splashy new 3,500-square-foot flagship at 3213 Knox St., in the heart of a revitalizing Knox District. 
The premium footwear brand is debuting a new retail concept with the opening of its flagship store. Founded in 2012 by Jeremy and Lila Stewart, the company is known for its flip flop lines, but has expanded to offer a range of lifestyle and footwear designs.
Still, its flip flop vibe infuses the brand—and makes the store feel like a laid-back retreat.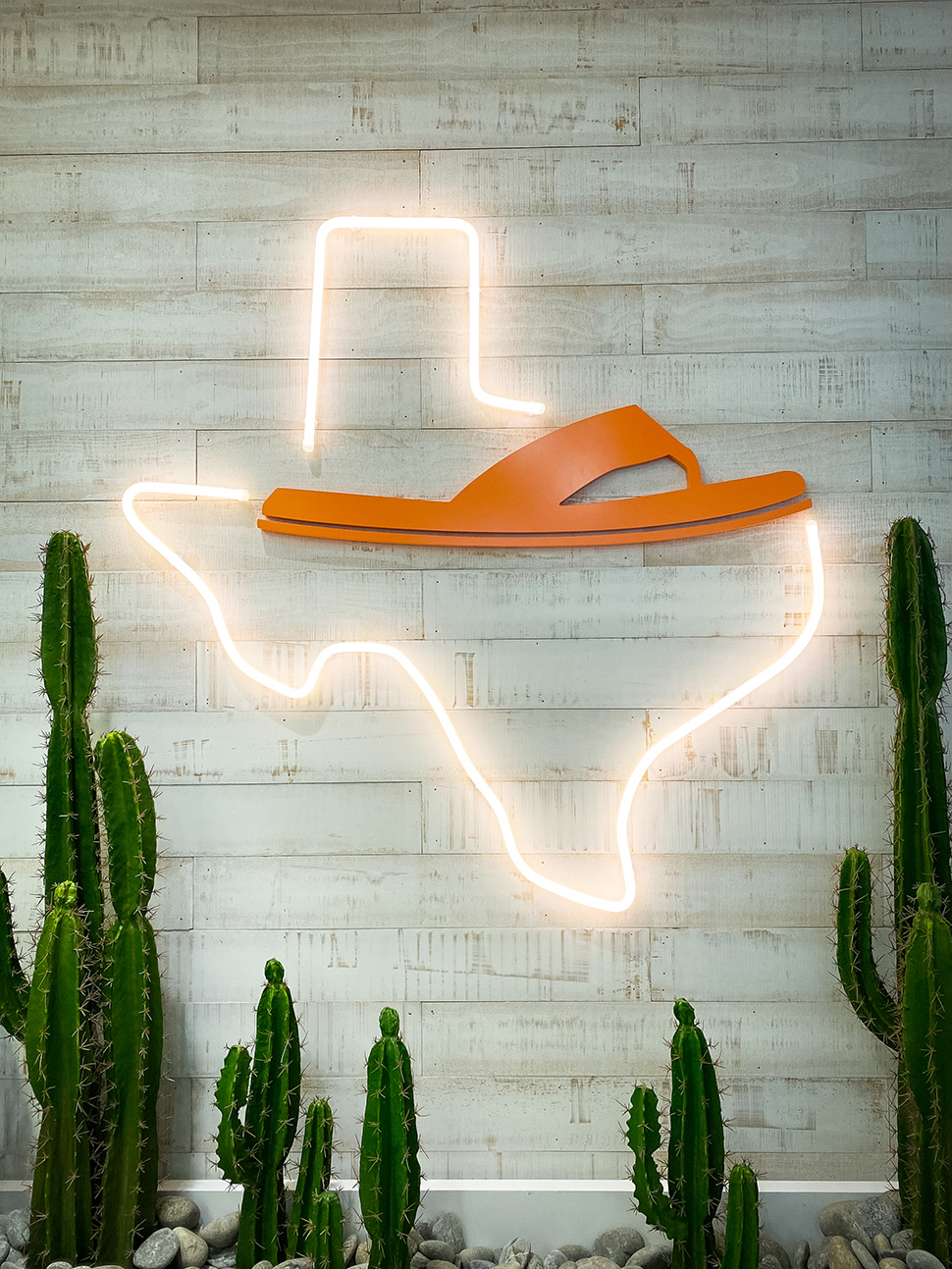 "We've dreamed of opening our own store since the day we started Hari Mari," said Jeremy Stewart in a statement. "From store design and product mix, to the details like music playlists, types of drinks served, and even the scent of the candles burned in the store, it's beyond exciting to fill in those pieces of Hari Mari's brand puzzle and share them with our customers."
The Stewarts were inspired to launch Hari Mari in 2012 after their time in Indonesia, where they both worked on projects to improve kids' lives. Jeremy filmed a documentary on helping children suffering from hunger in Southeast Asia, and Lila worked with the American Women's Association, volunteering for orphanages in Jakarta. They've continued to be involved in philanthropic activities, with one percent of all Hari Mari sales helping to battle pediatric cancer through the Flops Fighting Cancer campaign.
Hari Mari hired Dallas-based creative agency MoWax to design the new store's buildout. Its eastern wall pays homage to "Hari," Indonesian for "of the sun." The western wall is a nod to "Mari," Latin for "of the sea." A bar will serve complimentary ranch waters, bloody Marys, and local craft beers. The second story will be an event space for parties, yoga classes, and more.
"Hari Mari believes we can go on the offensive by going into retail as the country returns to normal after the pandemic," said Hari Mari President Jake Szczepanski in the statement. "Coupled with the fact that the brand saw momentum during the pandemic, we are poised to expand not only at the retail level but to also expand into additional product categories and opportunities," added the former Billy Reid founder and CEO.
Hari Mari celebrated its grand opening with family and friends on May 13th. That sound you hear now? The soft fwwp-fwwp of our flip flops heading to the store for one of those free ranch waters.
Here's a look inside:
All images courtesy of Hari Mari.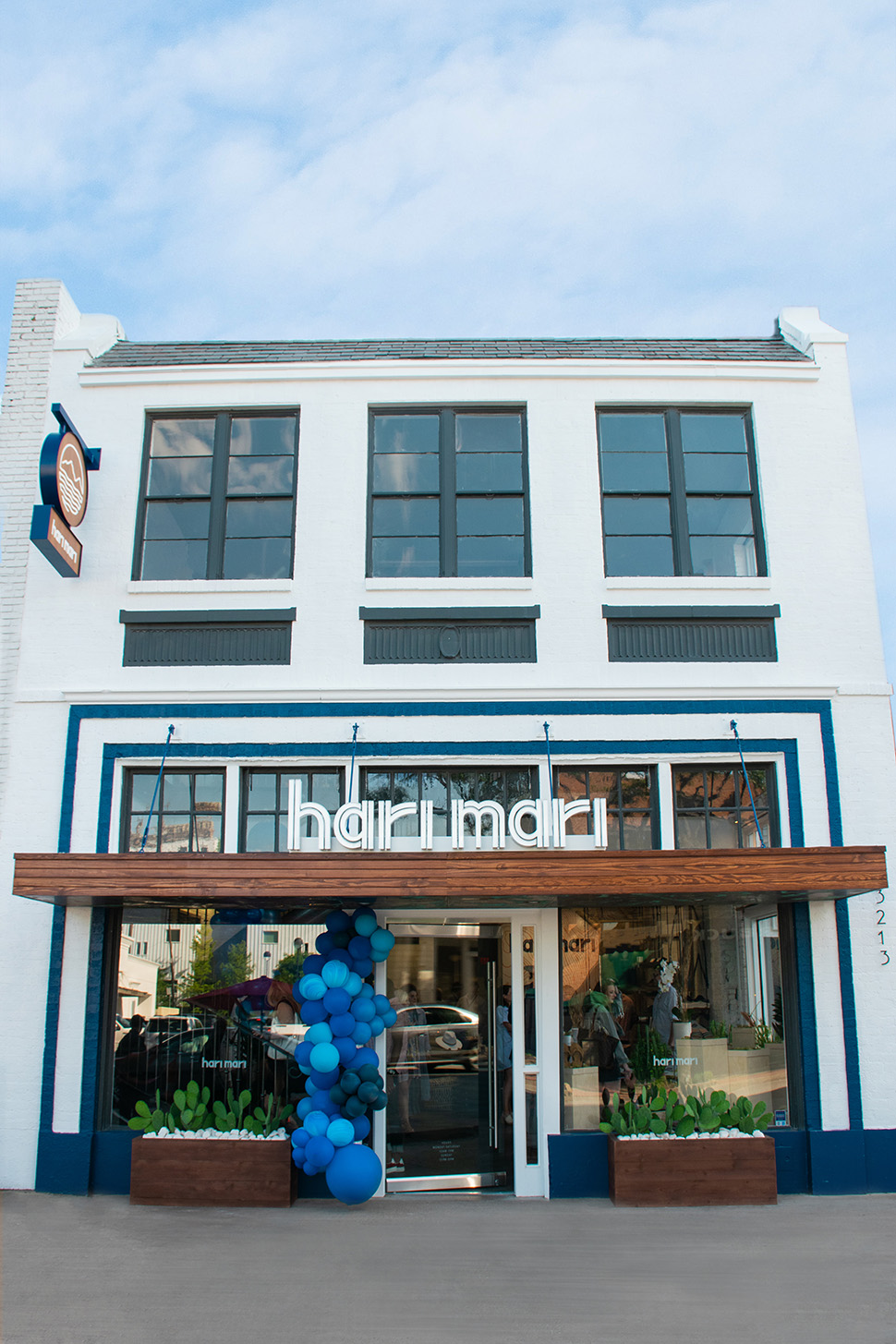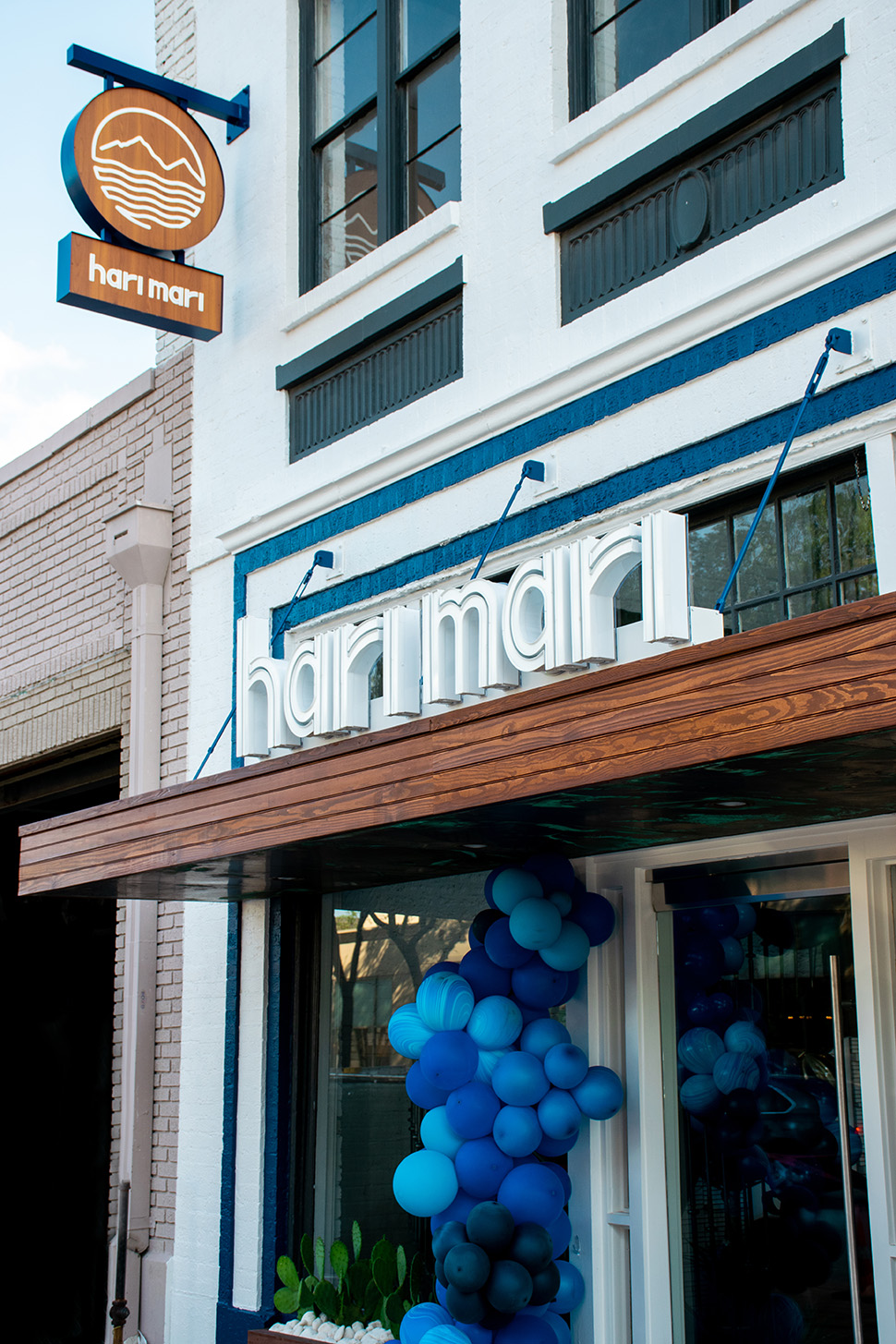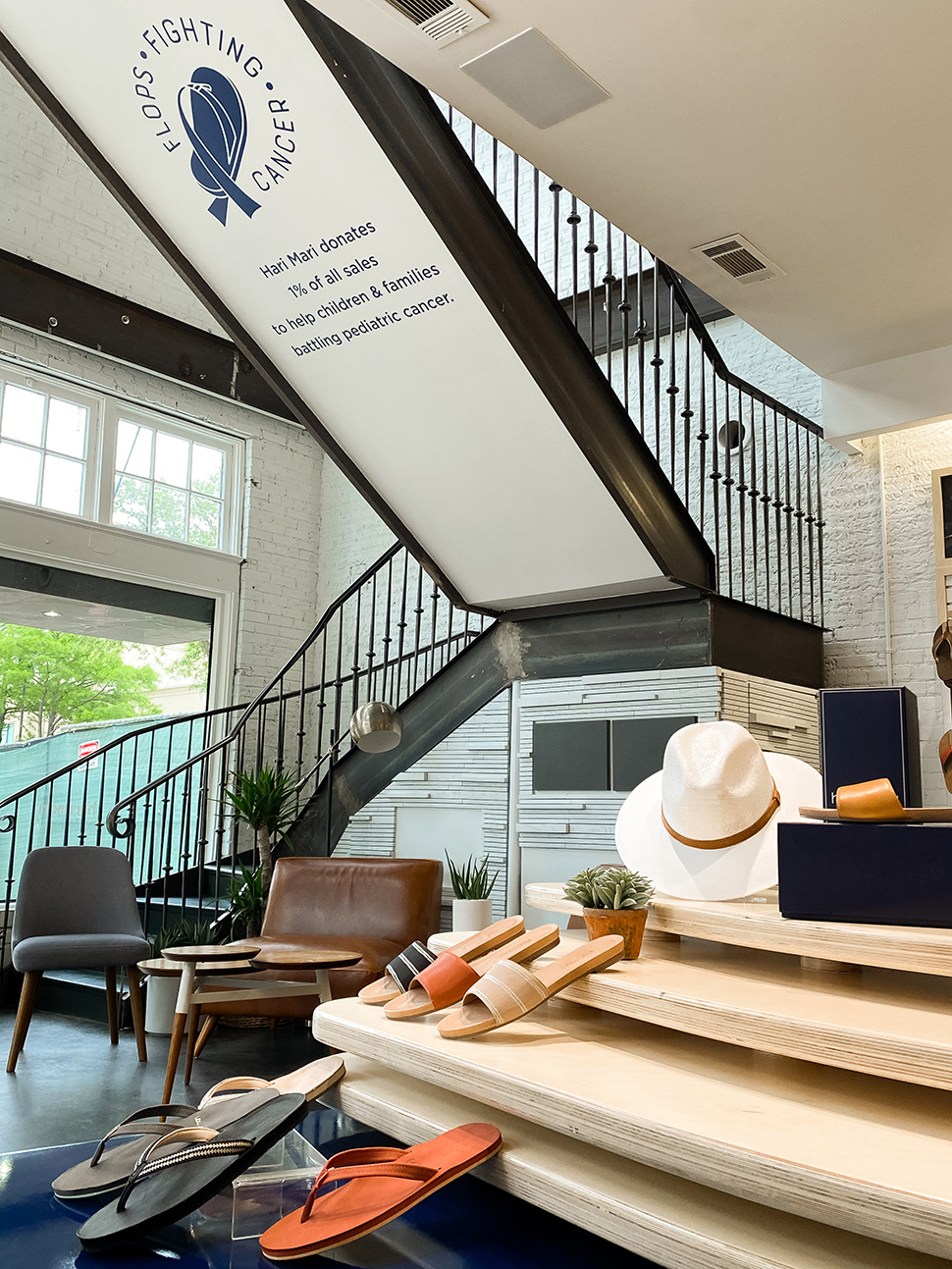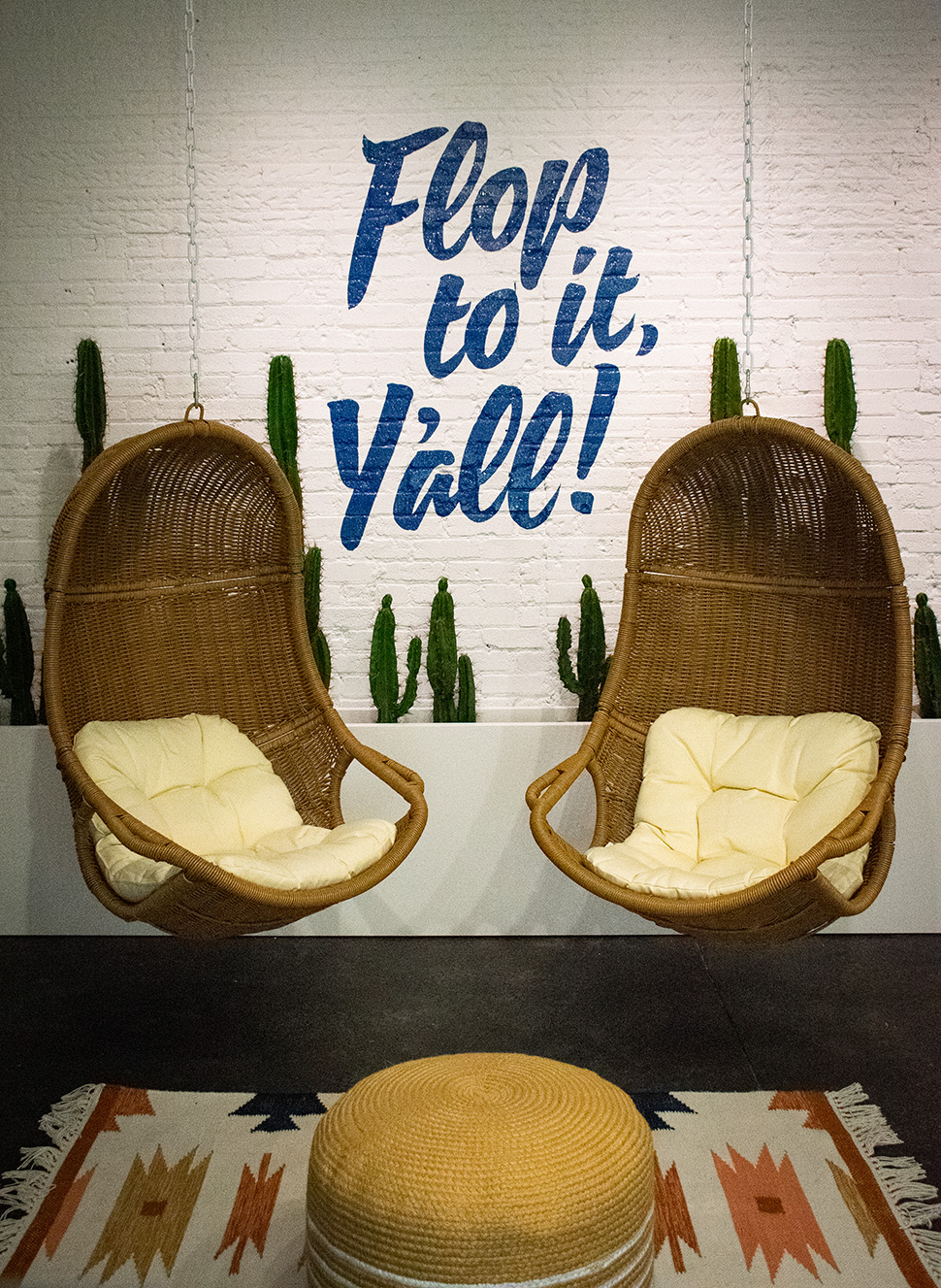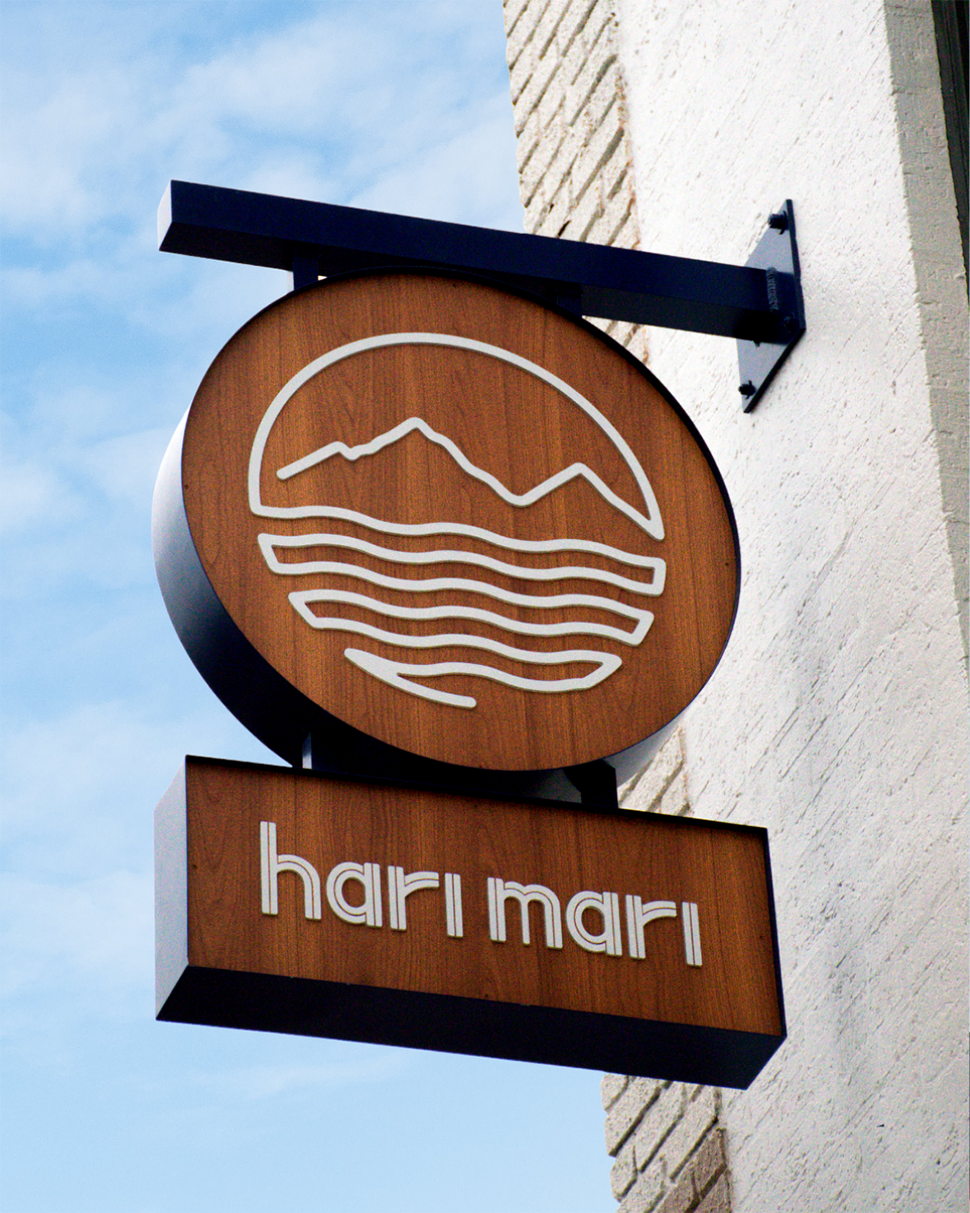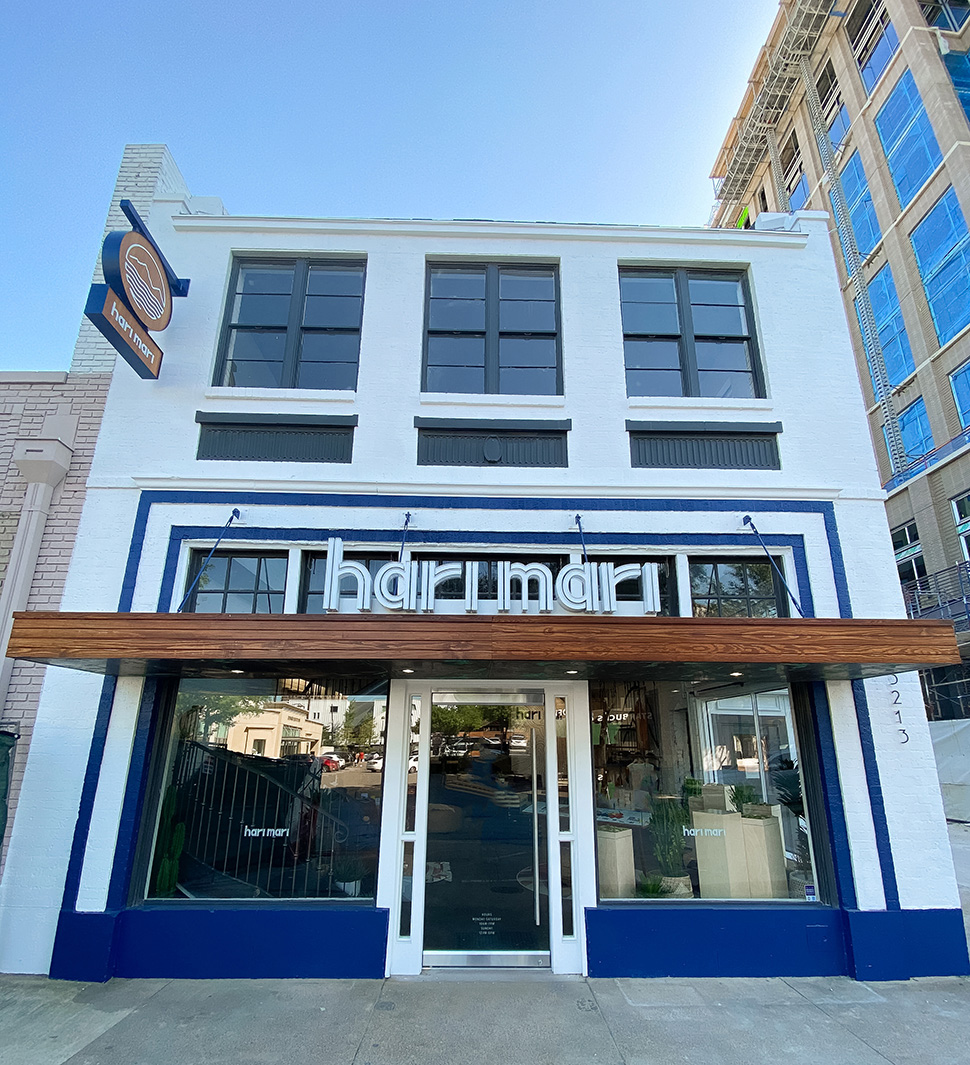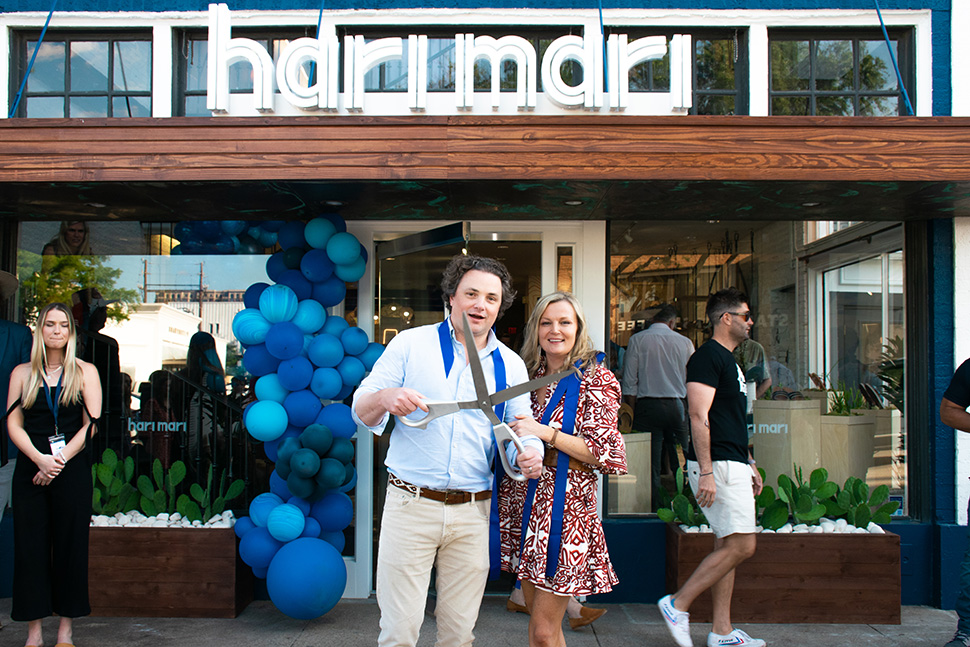 Get on the list.
Dallas Innovates, every day.
Sign up to keep your eye on what's new and next in Dallas-Fort Worth, every day.