When you think of the term advanced manufacturing, you might think of innovative tech such as 3-D printing, artificial intelligence, automation, and advanced machinery. But it's more than that. Companies involved in advanced manufacturing require locations that meet specific needs, and they need to be designed in a way that allows for future technologies while meeting the needs of today.
North Texas has been attracting advanced manufacturing companies for decades, and it remains an attractive region for new companies to locate and for current employers to expand.
Advanced manufacturing facilities are strategically located across Dallas-Fort Worth turning out such things as high-tech fighter jets, high-tech heavy duty trucks, and the most-advanced helicopters in the world. Here's a look at several of them.
---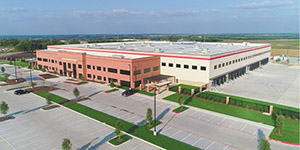 DYNACRAFT NORTH TEXAS
McKinney
Dynacraft is a subsidiary of PACCAR, which is the parent company of Peterbilt and Kenworth, along with numerous other motor-vehicle-related businesses. Dynacraft manufactures and distributes parts to Peterbilt and Kenworth. Because Dynacraft is near the Peterbilt plant in Denton, Peterbilt is its primary, though not exclusive, customer. The Dynacraft facility, which opened in late 2018, includes 34,000 square feet of office space and 150,000 square feet of production and distribution space. Raw materials or small components are delivered and stored in a state-of-the art racking system. From there they move to kitting stations, where they are assembled using a variety of computer-aided machines and robotics. Then they're packaged up and shipped out.
---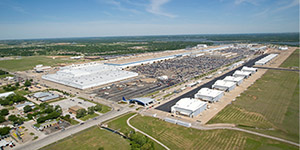 LOCKHEED MARTIN
Fort Worth
Sometimes, adaptability is the essence of being advanced. Since 1942, that's been the case at Air Force Plant 4, which has been turning out some of the most advanced military aircraft in history. The plant now is the division headquarters for Lockheed Martin Aeronautics, and it became known for building the F-16 Fighting Falcon fighter jet, first built there by General Dynamics. The plant's current prime product is the F-35 Lightning II Joint Strike Fighter—the most expensive and advanced weapons system ever purchased by the U.S. government. While these aircraft are legendary and all quite different from each other, they all have one thing in common—Air Force Plant 4, a building that is nearly a mile long and more than 600 feet wide. Its footprint covers more than 3 million square feet. The facility has been adapted and updated over the years to meet the needs of the planes being built there at the time.
---
READ NEXT Data and Evolving Tech Drive Changes in North Texas' Advanced Manufacturing Facilities
---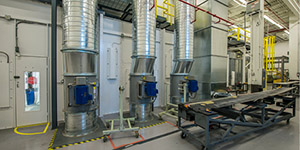 BELL HELICOPTER REPAIR AND OVERHAUL CENTER
Fort Worth
Bell Helicopter Building 27 is an existing production building on the Bell Helicopter campus. It was renovated to provide 170,000 square feet of building space for the Repair and Overhaul Center (ROC) facility that's part of Bell Helicopter's manufacturing side. The ROC has many compartmentalized rooms for specific services such as rotor repair, blade repair and balancing, and the repair and installation of other parts. Each room had to meet specific requirements ranging from environmental requirements (humidity and overall air temperature) and the proper storage, use, and disposal of hazardous materials to zero-vibration structural support for equipment.
---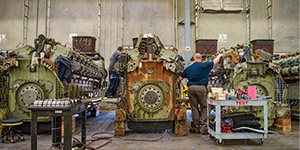 GE TRANSPORTATION
Fort Worth
The products manufactured in a massive building in Fort Worth near Texas Motor Speedway are hard to miss as they rumble along the railroad tracks of the world. The facility, one of two facilities in the nation where GE Transportation manufactures modern, efficient locomotives for the railroad industry, is the LEED Certified Core and Shell home to the division of Wabtec. There, a skilled workforce of men and women assemble some of the most powerful and efficient diesel-electric locomotives on the planet. The company's Evolution Series Locomotive is the most technologically advanced diesel-electric, heavy-haul locomotive in the industry, and is designed to reduce costs, streamline operations, and increase performance.
---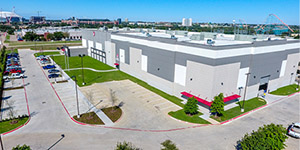 L3 TECHNOLOGIES LINK TRAINING & SIMULATION UNIT
Arlington
The services provided for L3 included overall strategic planning to make the best use of existing campus assets and allow for future business growth. A key component of the new facility is a 63,000-gross-square-feet bay structure with a bridge crane to accommodate flight simulators for training and demonstration. The entire project was built using tilt-wall construction. The building is situated in a special overlay zoning district, and it called for special consideration of its form and its exterior material palettes. Built to house high-precision state-of-the-art flight simulators, the building is one of the first in the United States and is used in the development, training, and sales segments of L3's business. It's an extremely complex facility in terms of its overall design and such details as dimensional requirements, HVAC needs, and structural and acoustical tolerances.

Get on the list.
Dallas Innovates, every day.
Sign up to keep your eye on what's new and next in Dallas-Fort Worth, every day.