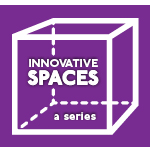 North Texas is a hotbed of manufacturing across a wide swath of fields—automotive manufacturing, defense, aviation, biomedicine, food, microprocessors and semiconductors, and telecoms, to name a few. 
The needs of these kinds of companies mean real estate professionals, designers, and builders must find the perfect locations and create facilities that are flexible enough to work today, but that are adaptable enough to accommodate future technologies. But what is advanced manufacturing? 
The term conjures up images of innovative technologies such as artificial intelligence, 3-D printing, automation, and advanced software and machinery, and many new facilities are built to serve companies using those technologies. 
Seemingly traditional businesses now require these kinds of capabilities when they build new spaces, says David Masters, principal and director of architecture with Merriman Anderson Architects in Dallas.
Masters points out that projects his company recently completed in the pharmaceutical and technology sectors typically would be considered advanced manufacturing, but most of the firm's work in advanced manufacturing has been in older industries such as automotive, aeronautics, and raw materials conversion.
---
READ NEXT How North Texas Meets the Needs of Advanced Manufacturing Companies
---
Advanced manufacturing is a real estate driver and a major employer
Dallas-Fort Worth can claim more manufacturing activity than any other metro area in Texas, according to the Dallas Regional Chamber. Across all sectors, it's a major North Texas real estate driver and employer.
As of 2018, advanced manufacturing as a whole employed roughly 133,000 people in North Texas, 4 percent over the national average. It's a high-paying form of work, with average earnings of $126,057 a year, the Texas Workforce Commission says.
The challenge for Masters' business and others involved in advanced manufacturing real estate is creating spaces that function efficiently but are adaptable to ever-changing technological advances that affect the manufacturing process or the products.
"One of the most unique 'elements' of the manufacturing facilities we are working on is how clean they are," Masters says. "Gone are the days of soot and steel shards caking the floors and walls. Whether it's engine rebuilding or wire production, these facilities are more like clean rooms than industrial plants."
From a design perspective, it's critical to grasp the overall technical requirements of the facility. Understanding the process of a manufacturing plant and anticipating power requirements, both now and in the future, has always been important. What has changed, Masters says, is the increasingly rapid pace of technological advancements. The right tech infrastructure needs to be put in place today while allowing for flexibility and adaptability tomorrow.
---
READ NEXT Peterbilt Brings Advanced Manufacturing to 2 Denton Truck Facilities
---
On the construction side of advanced manufacturing, the projects start with a deep dive into the client's process requirements, which include critical infrastructure, precisely controlled environments, complex process equipment, and even process flow analysis, says Jeff Sanders, executive vice president of Hill & Wilkinson General Contractors.
The technology requirements drive the entire process.
"We have been integrating robotics and 3-D printing for several years now. The manufacturing line, and particularly process equipment, came alive and started generating data several years ago," Sanders says. "We have been using this data to improve productivity for the past few years. That's old-school."
"But now the data comes faster, and now it comes from every device and employee on the plant floor," he says.
That requires a different type of modular, highly flexible infrastructure.
"The data transfer now continues even once the product leaves the plant and is in the hands of the consumer. This only accelerates the flexibility needed in an advanced manufacturing plant," Sanders says.
The plants Hill & Wilkinson is building now look nothing like the plants from 10 years ago. Now, they provide fully-conditioned environments, and they're ergonomically advanced, colorful, and stacked with every amenity found in a Class A office building.
---
READ NEXT Mary Kay Opens $100M R&D, Manufacturing Facility in Lewisville
---
A technicians' work area will have the same level of finish as the customer showroom, for example. One big reason for this is to serve the dual goals of employee recruitment and retention.
Sanders says retaining a highly paid technician after spending money on training is as important as selling the high-dollar item being manufactured.
"We are seeing older facilities place substantial capital into locker room renovations, wellness centers, cafeterias, and breakrooms," Sanders says. "These facilities become recruiting tools, not just process facilities. We build high-end automotive dealerships throughout the Metroplex, and their technician workspaces are as comfortable as the customer showrooms."
Advanced manufacturing in North Texas
In any given area, advanced manufacturing will serve both as a draw for talent and as a way to diversify the industrial base. 
These advantages have been especially beneficial for North Texas, which has proven to be fairly resilient to economic changes that have impacted most of the rest of the U.S.
Addison-based Mary Kay Inc. saw the advantages of manufacturing in North Texas. The cosmetics giant opened the Richard R. Rogers Manufacturing/R&D Center last fall in Lewisville. The company was founded in Dallas, and its previous manufacturing center was there, but its distribution is global and the company conceivably could have looked elsewhere.
---
READ NEXT  Innovative Spaces: Pasta Maker Goes High-Tech with Robotics
---
"For the real estate sector, advanced manufacturing requires large tracts of land at reasonable prices, which North Texas has an abundance of," says Abby Stoddart, the director of global real estate and facilities for Mary Kay Inc., and Tonia Crews, the company's manager of real estate services. 
"North Texas residential real estate also offers a selection of housing at accessible pricing for employees. North Texas has wonderful educational infrastructure—universities, technical colleges, and a large junior college system—for a strong pipeline of candidates. The local and state governments are also very supportive of business partnerships, through incentives and partnerships with [school district] internship programs."
"For the real estate sector, advanced manufacturing requires large tracts of land at reasonable prices, which North Texas has an abundance of."
Abby Stoddart
North Texas is booming in commercial real estate, and advanced manufacturing facilities are no exception. Masters says numerous corporate relocations mean this trend should stay strong. Evolving companies such as Amazon, L3, Raytheon, Lockheed Martin, American Airlines, General Motors, and Texas Instruments eventually will need new or modernized facilities.
"The continued growth of both speculative and build-to-suit industrial buildings throughout North Texas indicates that the demand is there for more space," he says. "While 500,000- to 1-million-square-foot buildings are going up at Alliance, in south Arlington, McKinney, DeSoto, and everywhere in between, smaller facilities are also in demand. It may be cliché, but our central location in the country as well as the network of highways, including three interstates, make doing business anywhere in the Metroplex feasible," Master says.
Regionally, Masters sees untapped opportunities for traditional and advanced manufacturing. The north and south ends of I-35E and I-35W along with I-20 through Dallas, Grand Prairie, Arlington, and Fort Worth are covered, and now opportunities exist outside the Dallas and Fort Worth city limits on I-20 and I-30.
Hill & Wilkinson's Sanders summed up the advanced manufacturing space: "People tend to think the 'advanced' in advanced manufacturing applies to the product. Lightsabers and flying cars." Instead, he says it's "all about the process. Even the most basic products require highly complex, incredibly clean, and universally flexible manufacturing facilities."
There's no shortage of facilities in North Texas designed for the manufacture of high-tech products using high-tech processes. Here's a look at several advanced manufacturing facilities across the region.
---

Get on the list.
Dallas Innovates, every day.
Sign up to keep your eye on what's new and next in Dallas-Fort Worth, every day.