The Continental Gin Building is moving back into the foreground after years in the shadow of Deep Ellum's growth. After two years of restoration, the 133-year-old landmark building is reopening as a mixed-use destination with a focus on the future.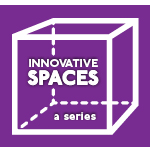 Once the home of the largest cotton processing equipment manufacturing operation in the United States, the building was the epicenter of the innovation of its time, according to Jordan August, co-founder and principal of August Real Estate Co.
More recently, the building served as a beloved studio and loft space for local artists. Today, with the help of real estate partner Common Desk, its future has been reimagined to offer next-gen features and post-pandemic amenities—while honoring its rich history. Known as "The Gin," its three floors offer experiential coworking, flexible office suites of various sizes, on-site craft coffee, restaurant concepts, and building-wide amenities, per a news release.
"The goal of this next chapter for The Continental Gin Building was to go beyond just office space to be more of a hospitality-focused, mixed-use destination that will once again function as a hub of innovation for the entire community," August says in a statement. "Our hope is that anyone who walks through The Continental Gin Building can feel the soul of this historical Deep Ellum icon."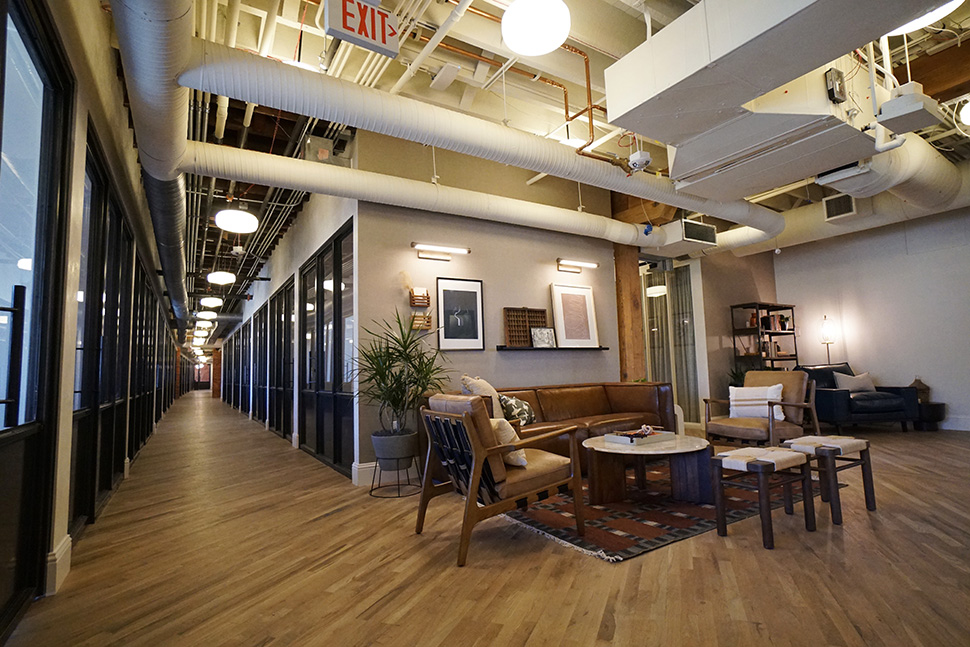 With an aim to showcase the building's historic structural elements, the exterior was stripped down to its original red brick. In a nod to The Gins ties to the arts, entering the building is meant to have the feel of walking into a museum. 14-foot ceilings have exposed wood beams and hardwood floors. The original freight elevator is repurposed as a commemorative stairwell that guides visitors through new features. "Intentional furnishings and pieces" fill every corner, paired with curated artwork and found antiques from across the city, according to August Real Estate Co.
The 70,000-square-foot building has plenty of meeting space with 12 conference room—all themed to honor various mediums of art, including pottery, sculpture, photography, and cartography. It's an "ode to the artist studios that once occupied the building," the company says, adding that tenants get to "enjoy the atmosphere of a boutique hotel just by coming to work each day."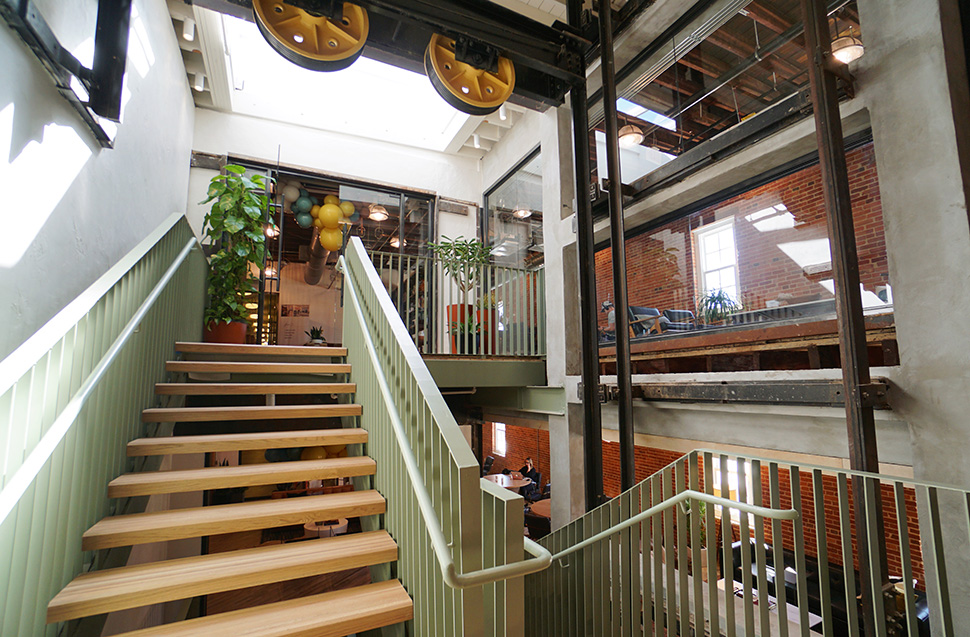 "The Gin was perfectly crafted for life after the pandemic," said Dawson Williams, head of real estate at Common Desk. "It's a building that you can get in and out of without getting onto an elevator. It's dog-friendly and near a popular trail and dog park, bringing the comforts we found while working from home to the office,"
Williams says that "the appetite for spaces that feel like an extension of home are in high demand—people want to get back to business while keeping certain lifestyle shifts of the work-from-home era." He says The Gin is positioned to accommodate for that future of work.
Common Desk and August Real Estate Co. together anticipated a post-pandemic shift in the way companies re-approach the office, designing the building with a "next-generation angle to workspaces" from accessibility to sanitation measures to energy-efficiency. It's an indoor-outdoor build that's dog-friendly across all floors and with showers on all three floors for tenants who may walk or bike to the office. Spanning two acres of Deep Ellum, The Gin has plenty of green space of its own and quick access to the Santa Fe Trail. 
The building also includes upgraded health and safety measures that include hospital-grade air filtration, UV light systems, touchless fixtures in restrooms, and anti-microbial surfaces, the companies say. The building has been upgraded for more energy efficiency, too. Solar panels on the roof and a front canopy are expected to contribute to the building's LEED Silver Certification. 
The building features a wraparound patio and deck at the street level which currently has space for restaurant concepts. Common Desk, which is leasing and managing the building, says it's "close to signing multiple restaurant concepts on the first floor, which would offer tenants of the building a diverse selection of culinary destinations just steps away from their offices."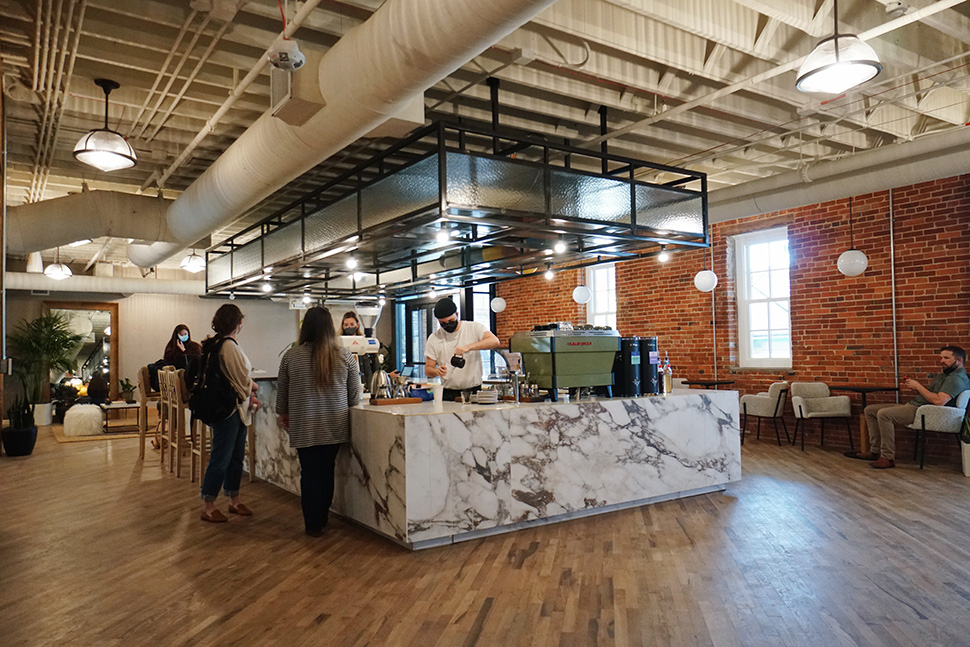 Fiction Coffee, an Old East Dallas-original brand, powers the lobby of the building. Fiction has a full menu of coffee and espresso offerings, as well as light bites and daily cocktails during happy hour.
The second floor houses a Common Desk coworking location, it's second in Deep Ellum. Offering flexible memberships for shared spaces and small to midsize offices, it offers access to all-inclusive amenities like unlimited conference room usage and a VR lab for members and tenants.
The third floor has nine turnkey Class A spec suites built for flexibility and scale as needed. The suites come with elevated furniture and a flexible floor plan with modular desks, dedicated offices, meeting spaces, and an in-suite kitchen and break area, according to the companies.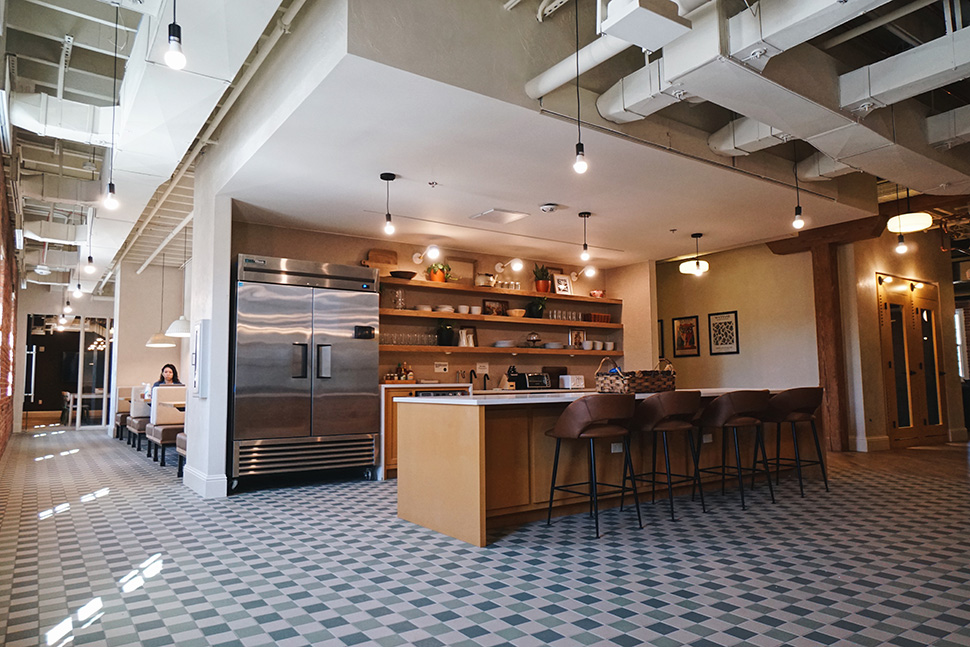 It's a special building, the partners say: "At CGB, you're able to start your morning with on-site coffee, do your best work with the array of office products across the building, then close out the day with a cocktail and a culinary experience–all from the same space. Whether you work or live in the neighborhood or just love to visit Deep Ellum, The Continental Gin Building truly has something for everyone," said Nick Clark, CEO and founder of Common Desk.

Get on the list.
Dallas Innovates, every day.
Sign up to keep your eye on what's new and next in Dallas-Fort Worth, every day.