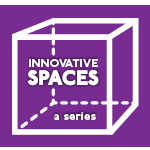 A full-scale redesign of this Uptown office building is truly the bee's knees with its clean, high-tech features, cutting-edge amenities, and, well, actual bees.
The seven-story, 200,000-square-foot building at 2401 Cedar Springs Rd., owned by Crescent Real Estate LLC, with design from architects at Corgan, was recently finished.
"We completed a top-to-bottom redesign—virtually creating a new Class AA office facility with desirable building amenities to match the neighborhood features of Uptown Dallas," John Zogg, Managing Director for Crescent, said in a statement. "Young talented workers want to office in this type of fresh environment. This helps our customers attract and retain top talent."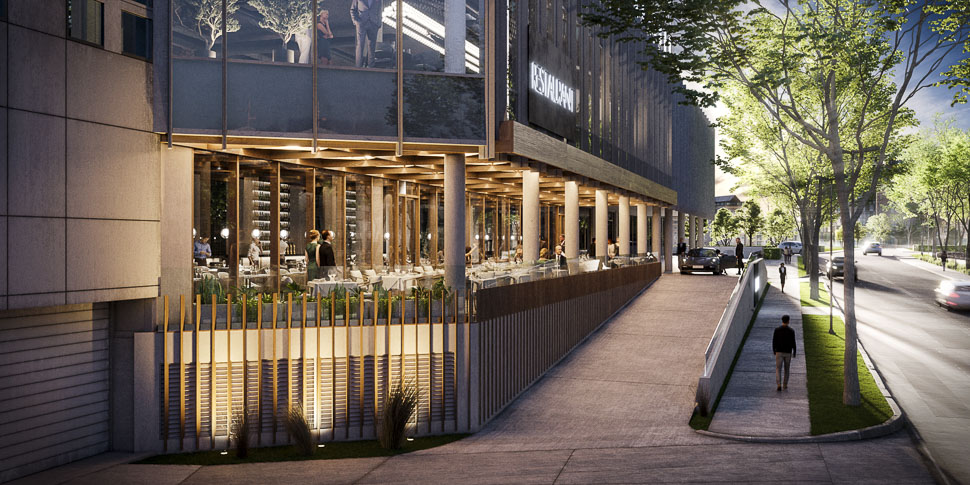 High traffic areas include a new self-cleaning technology, NanoSeptic(R). NanoSeptic Skins and Mats can be placed on high-touch surfaces. Powered by light, they use mineral "nano-crystals which create a powerful oxidation reaction" to eliminate organic contaminants without using chemicals, according to maker NanoTouch Materials, part of the Virginia-based Center for Advanced Engineering & Research.
Building renovations also include a new ventilation system with increased recycling of fresh air for healthy indoor air quality—something tenants are seeking in the midst of the ongoing pandemic.
The redesigned concourse floor includes a catering kitchen, a full-service fitness center, gourmet vending, wine lockers, and coworking stations.
The most unique feature on that floor is virtual: a TruGolf Multisport Simulator with an E6 interactive sports camera, where customers can play golf, foot golf, soccer, baseball, and hockey.
In addition to office space ranging from 2,257 square feet on the first floor to more than 30,000 on upper floors, the building offers a 9,313-square-foot ground floor space for a restaurant with an adjacent patio fronting Maple Avenue.
The building's parking garage includes electric vehicle charging stations and bicycle storage, but the most unique eco-friendly feature is on the roof. Crescent is partnering with Alvéole, an international urban beekeeping company, to add two beehives to the rooftop of 2401 Cedar Springs. It's the fourth Crescent-managed office building in Dallas to include beekeeping.
"With populations of bees declining, Crescent seizes this opportunity to create a local honey bee population and educate building customers about bees and the flora and fauna that surround our properties," Zogg said.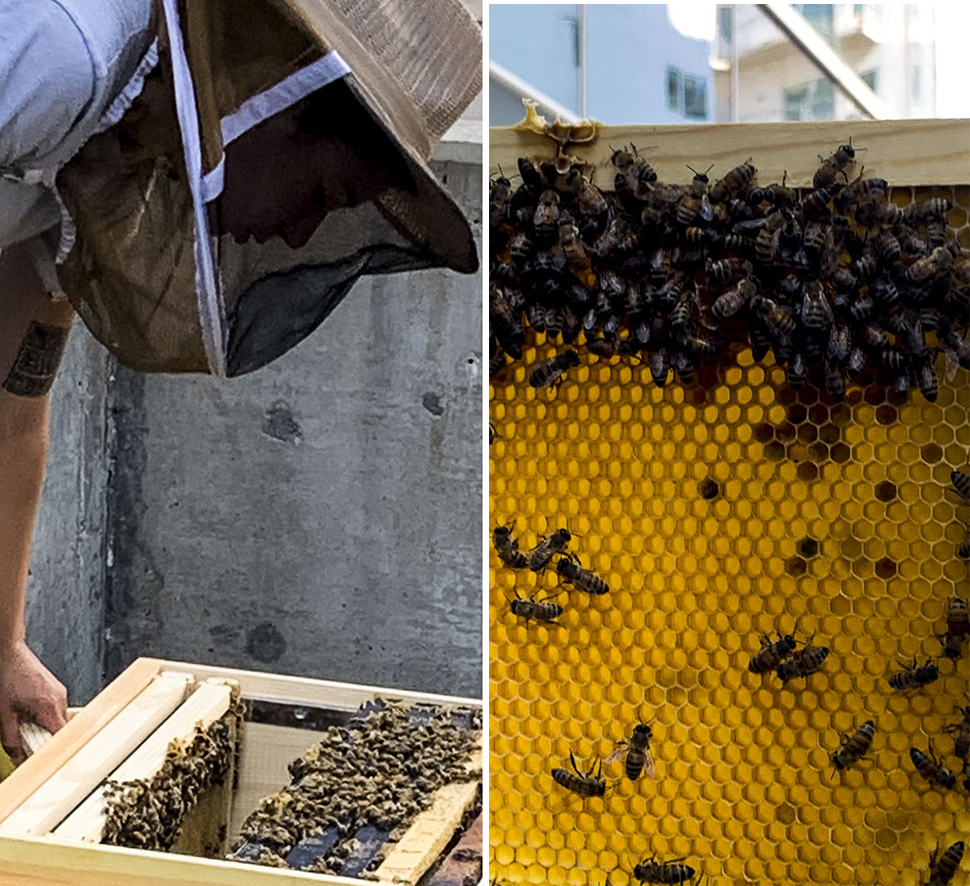 GALLERY

Take a look at 2401 Cedar Springs
All images courtesy of Crescent Real Estate.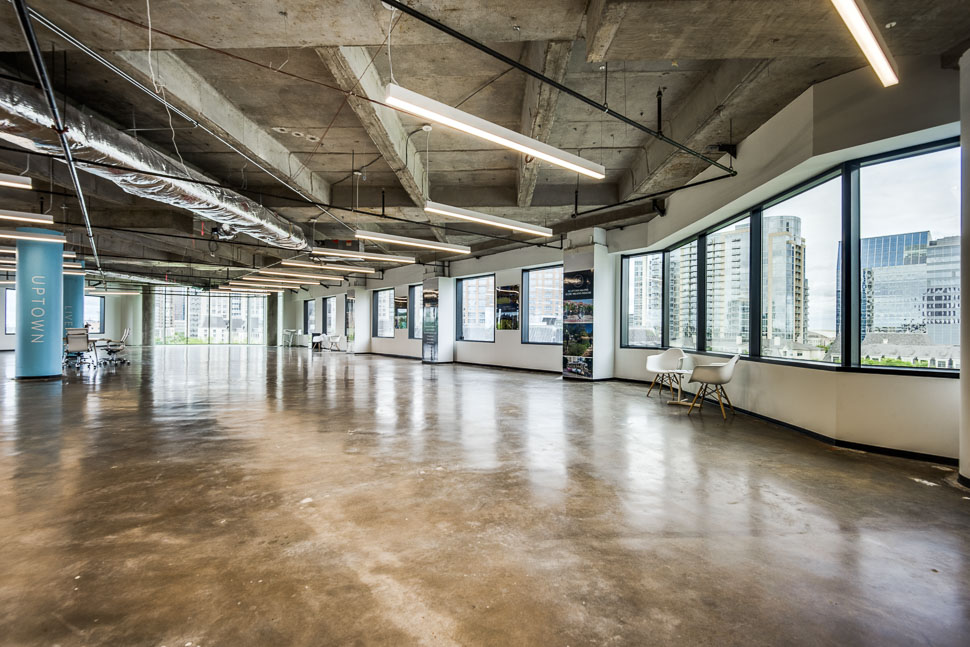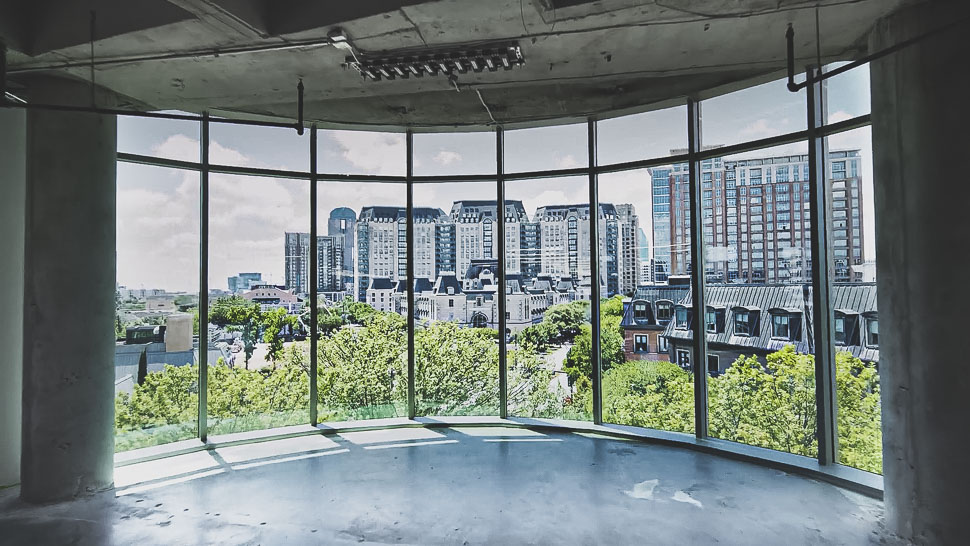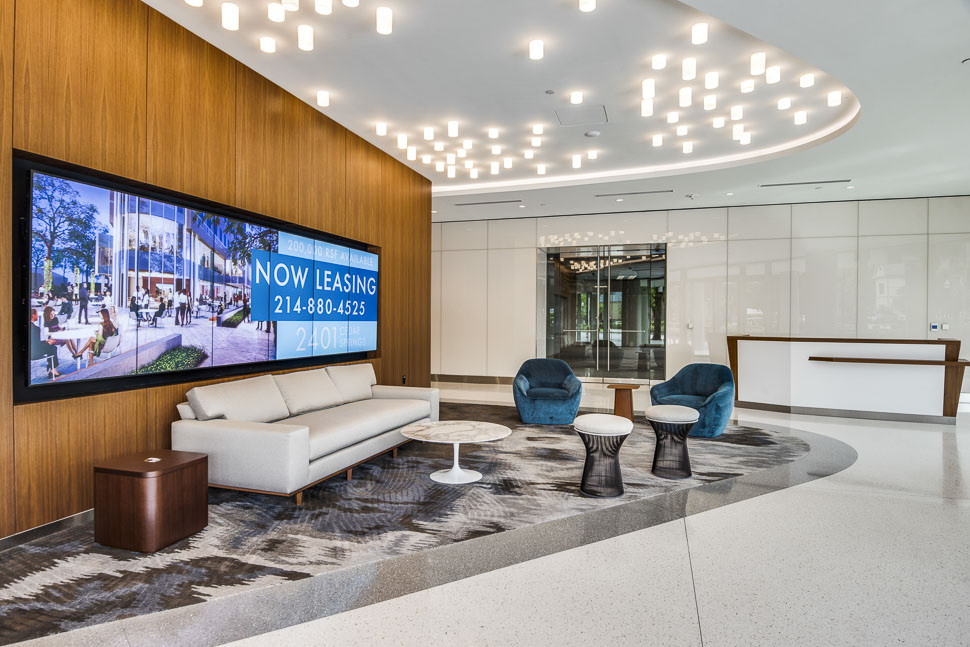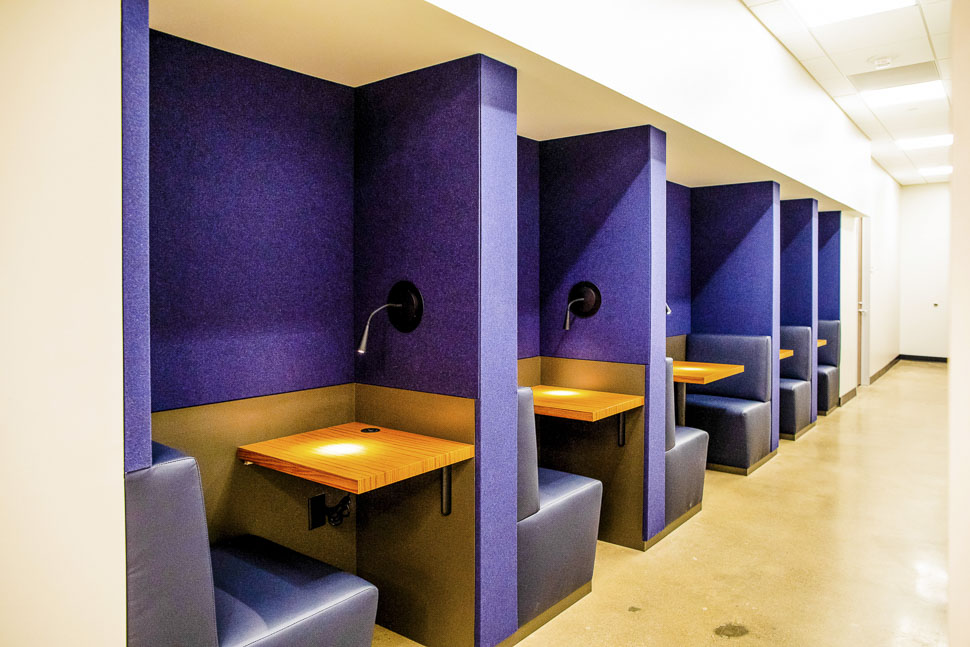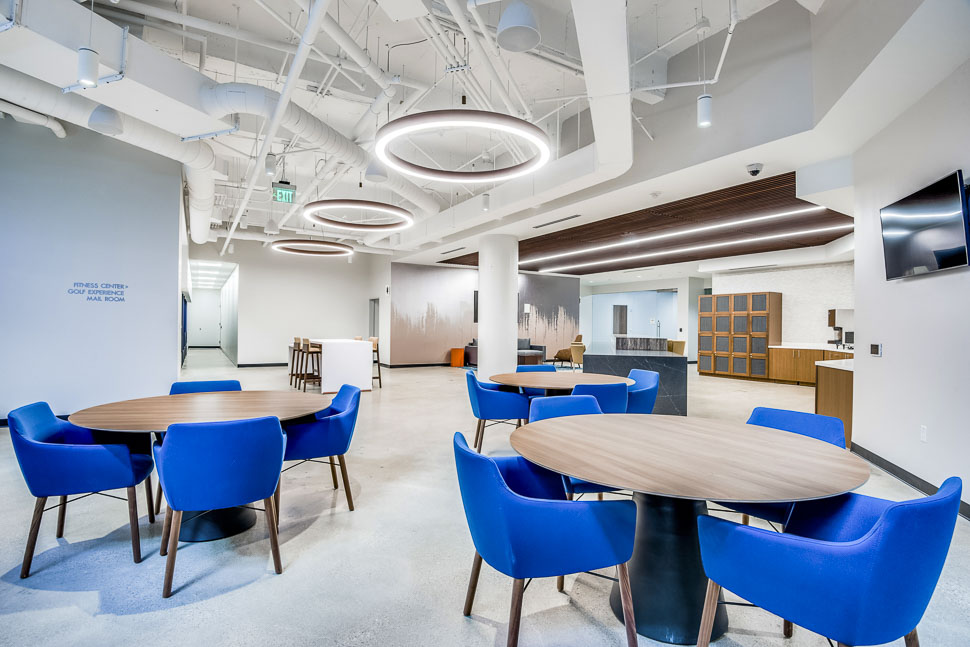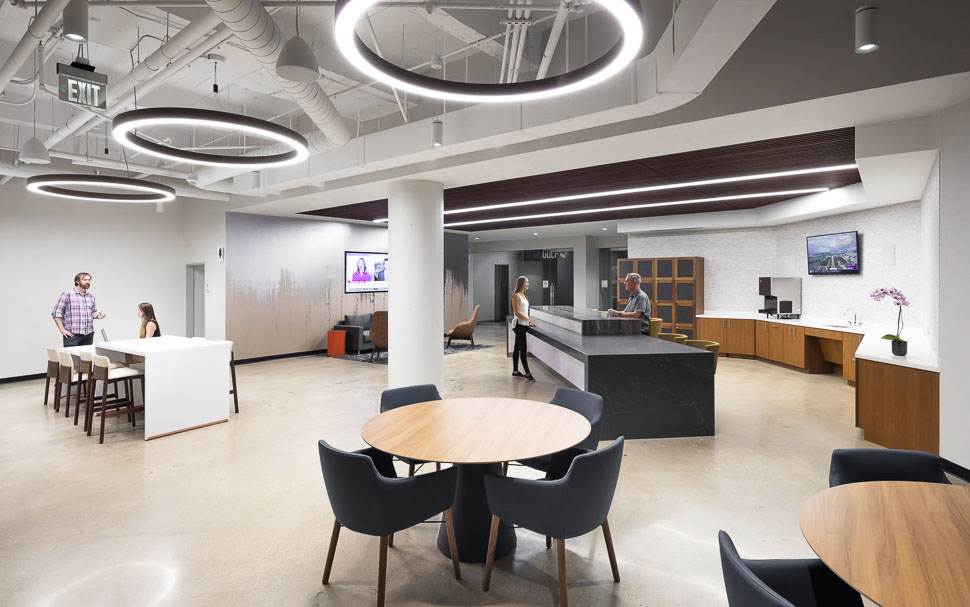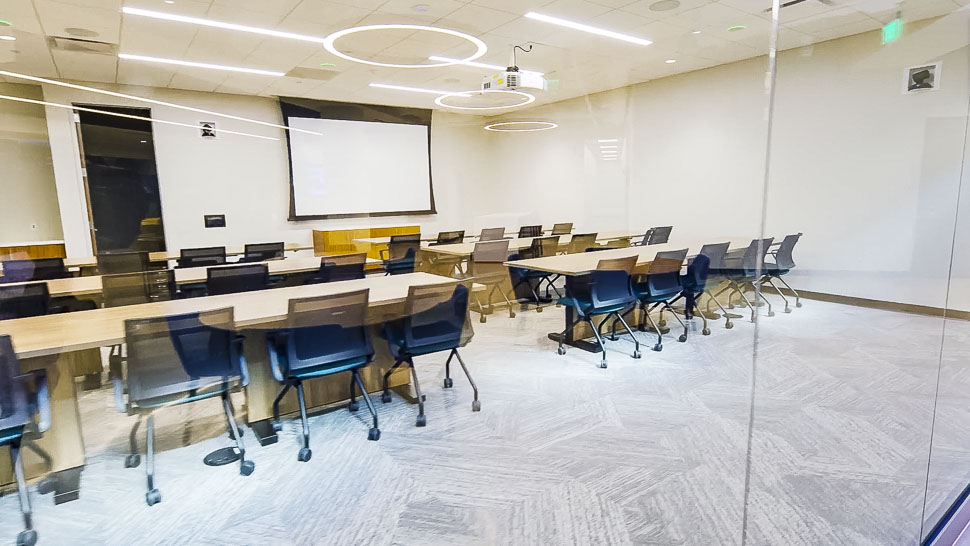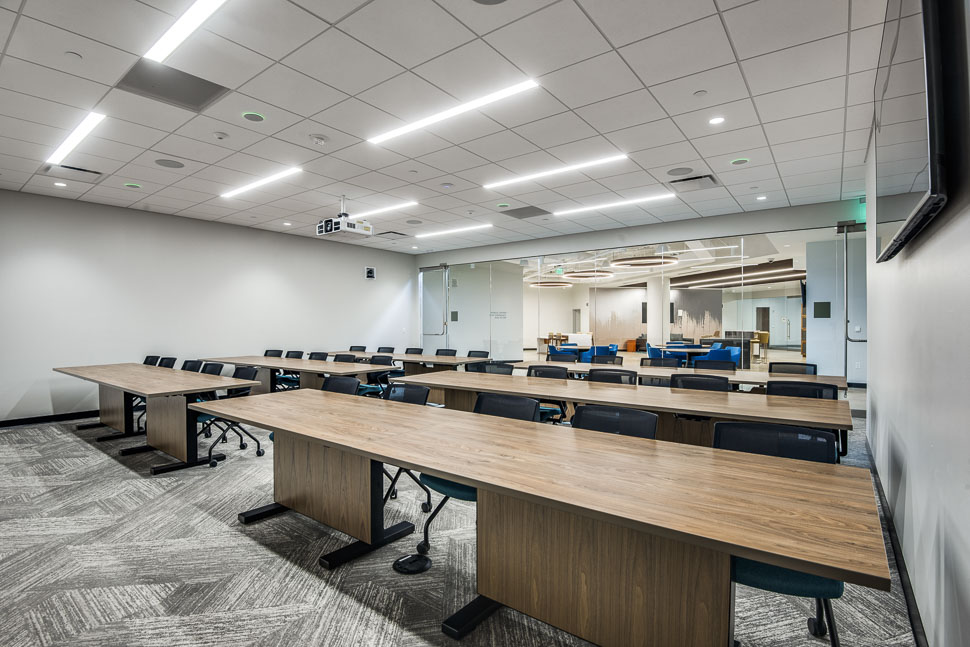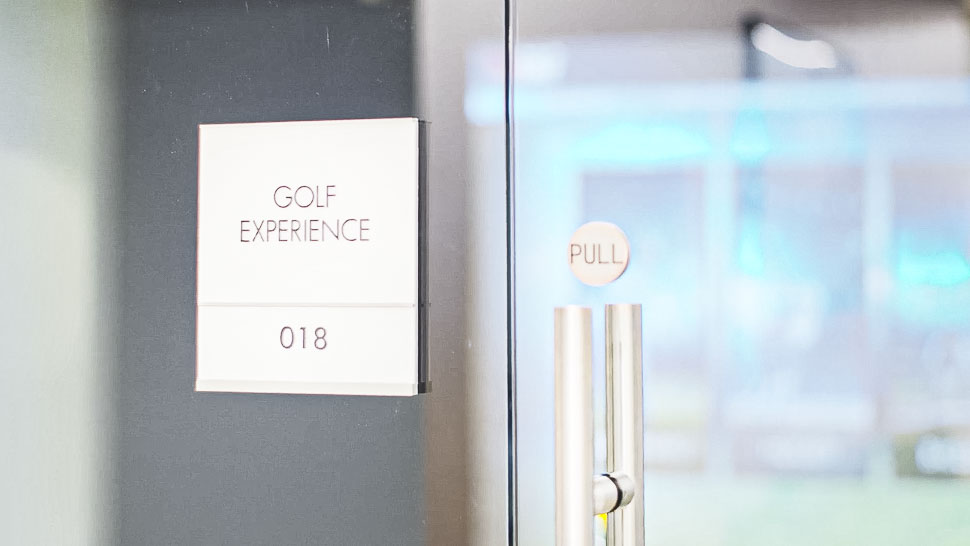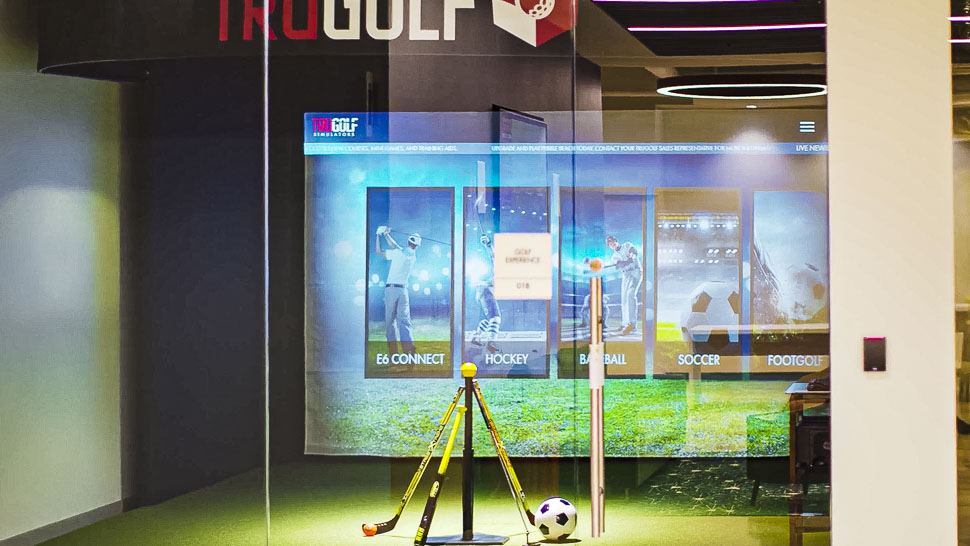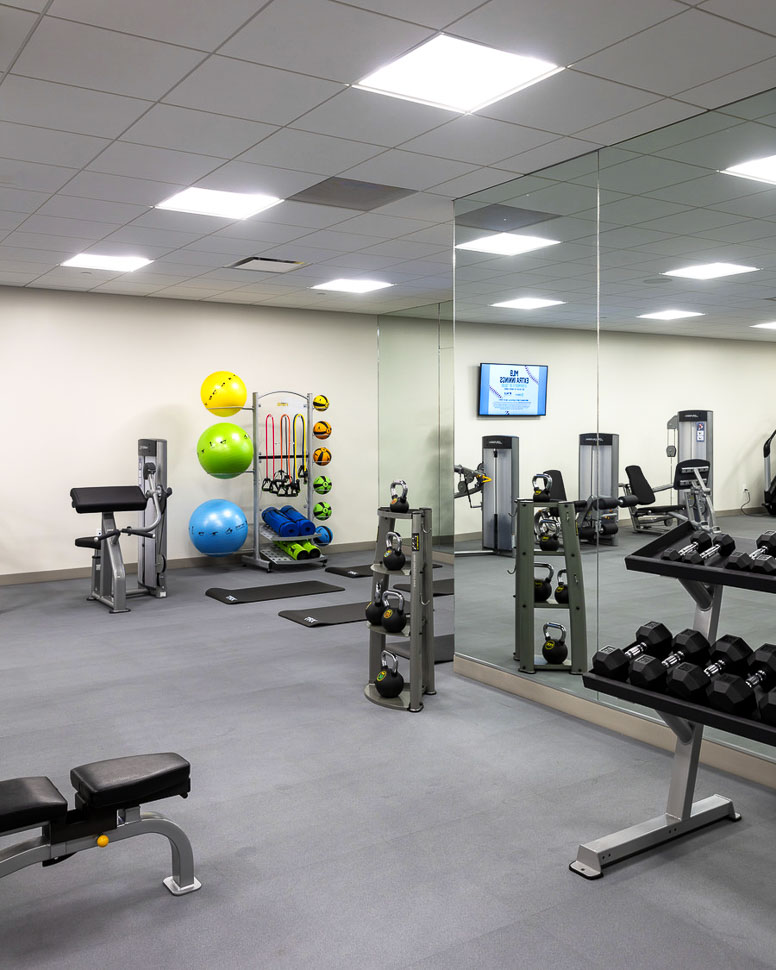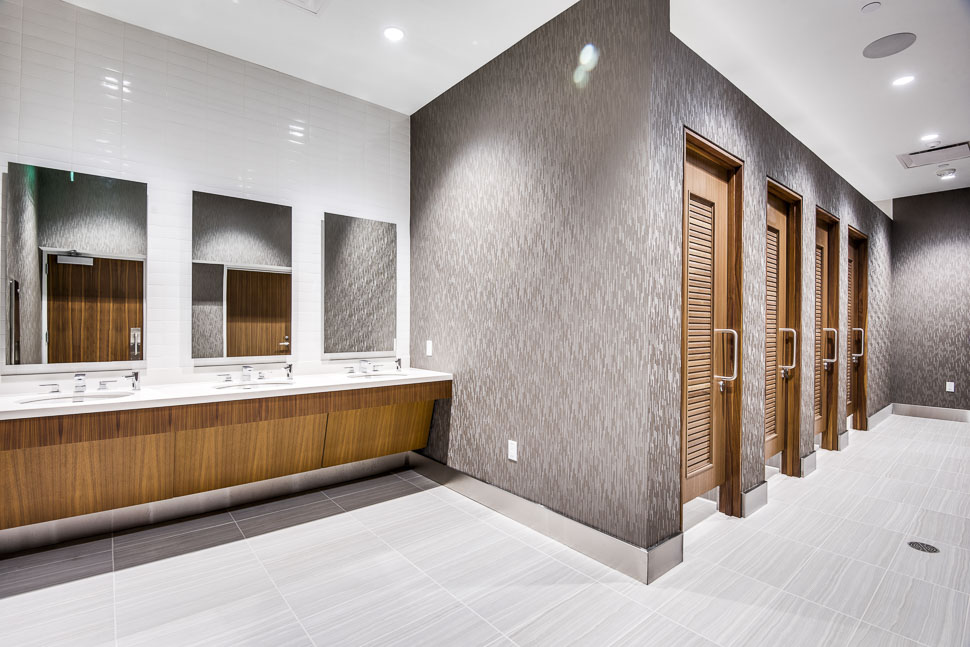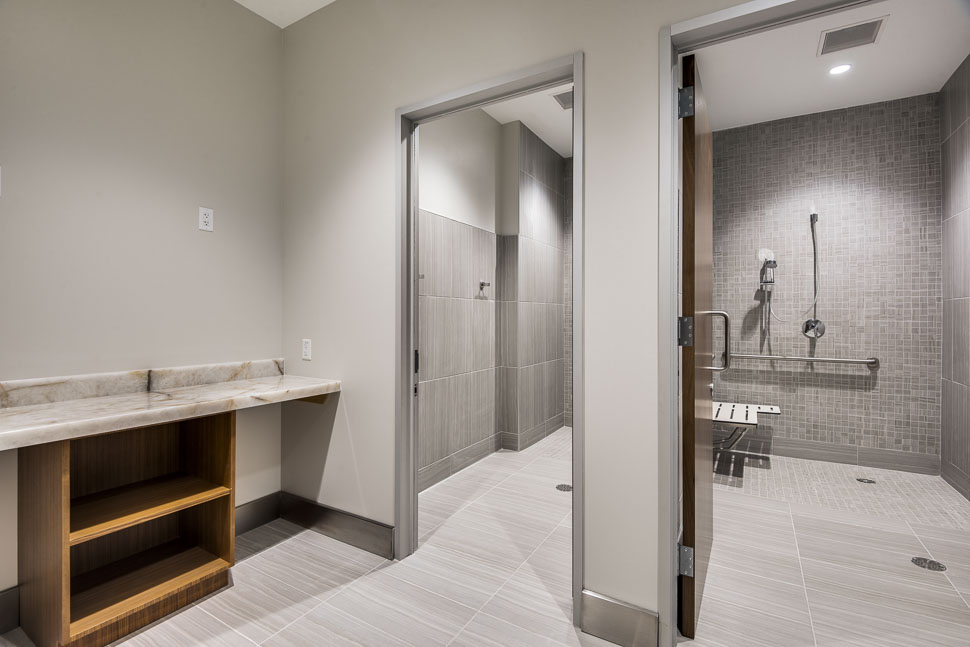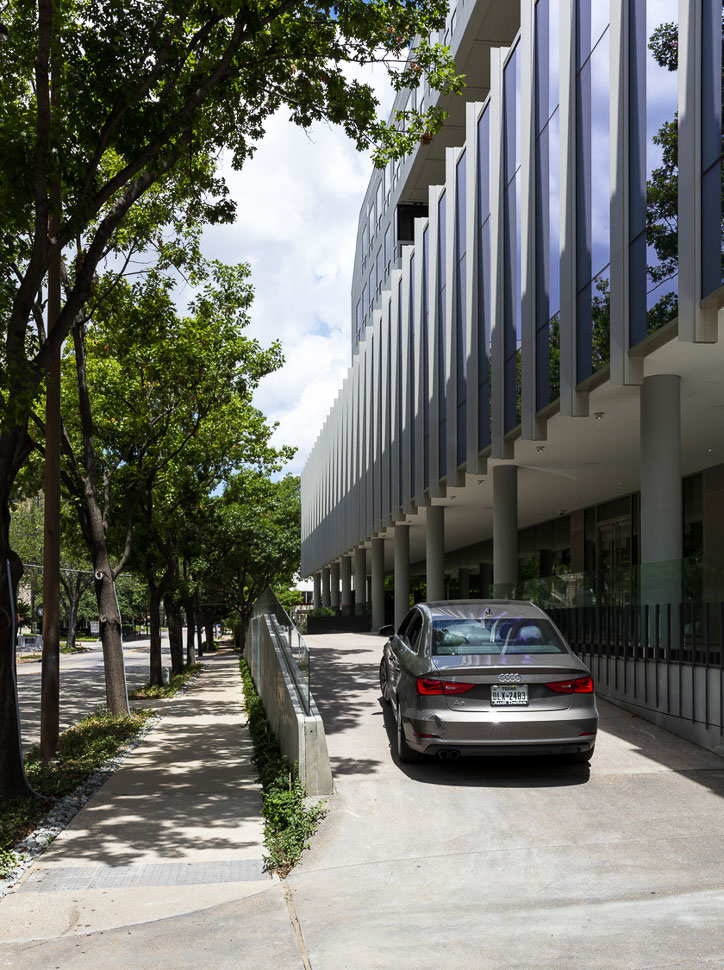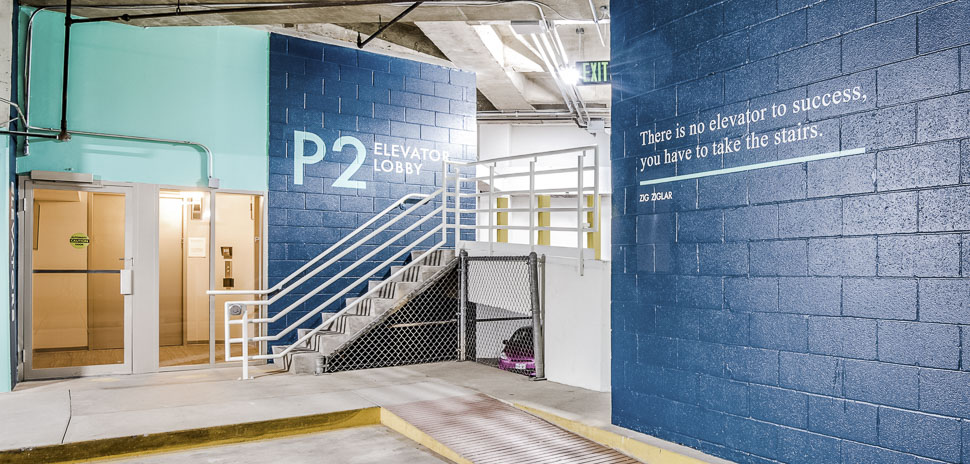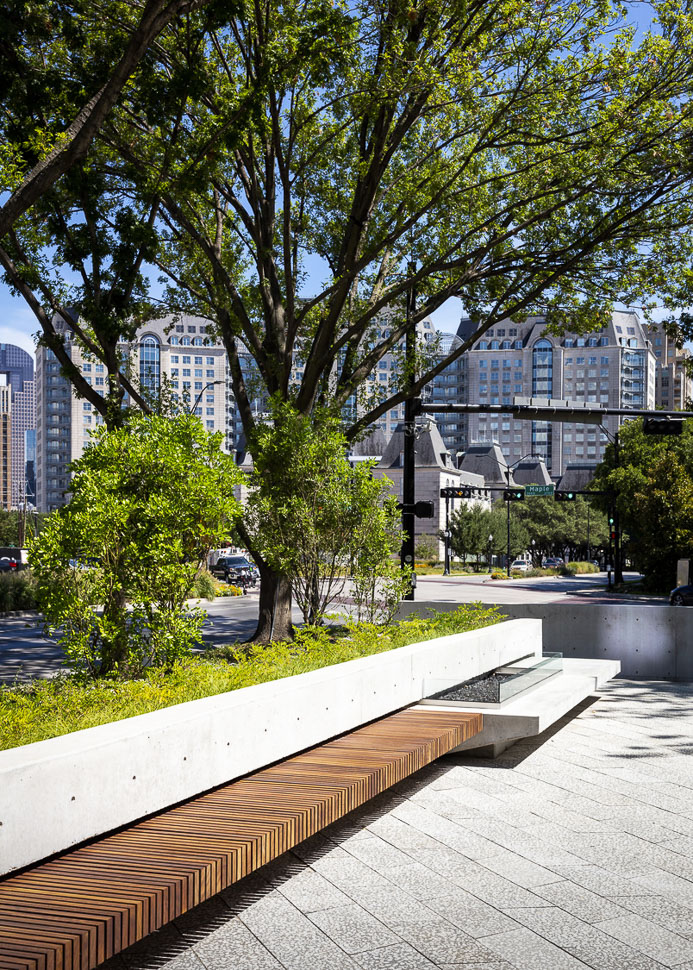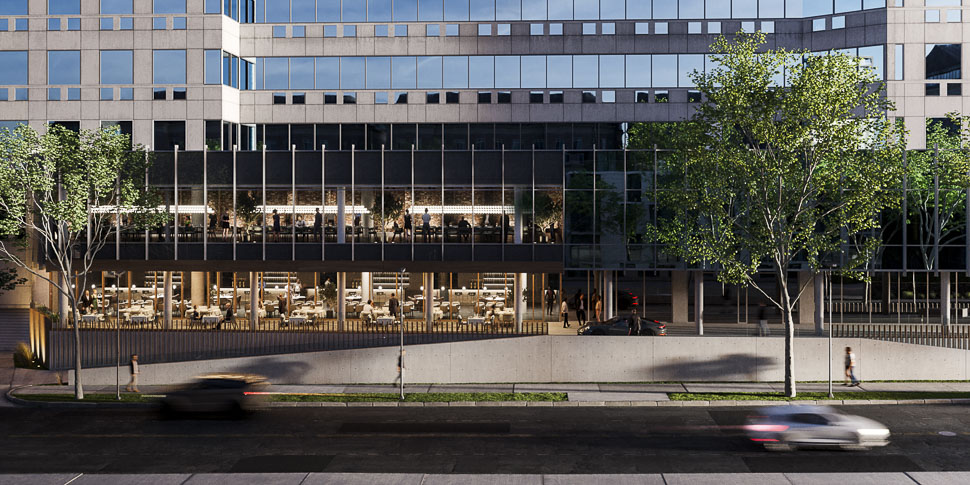 Get on the list.
Dallas Innovates, every day.
Sign up to keep your eye on what's new and next in Dallas-Fort Worth, every day.