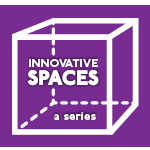 Toyota's newly opened Experience Center (only available to employees, for now) in Plano is a visual depiction of what the company is today. It might look like a museum, but don't call it that—as CEO Jim Lentz says, it's so much more.
Jack Rouse Associates helped design the space, Group Delphi contributed as the fabricators, JLL provided management services, and K2, Corgan, and Pineda did construction.
Toyota wants its team to enjoy the Experience Center before opening it to the public, but the media and select guests got a look at the grand opening this week. Take our photo tour to learn more about what's featured inside.
Kiosks
Throughout the Toyota Experience Center, there are five interactive kiosks. Each one has a virtual team member who, when tapped, shares their Toyota story.
The customer experience center
For Toyota, "it all starts with the customer." The customer experience is a satellite customer service center where customer service reps can talk to the customer. This is also where data from Toyota's social media channels is displayed.
History and heritage gallery
The vintage vehicles and adverts are from Toyota's past 60-plus years in North America. Toyota said that from the early days of "oh what a feeling" to "let's go places," it's grown alongside America.
Motorsports gallery
Toyota has a rich history in North American motorsports, so it decided to fill a gallery with everything from racing moments to memorabilia. And don't forget to look up: There's "heart-pounding excitement" on the ceiling.
Here and now gallery
Housed inside the Experience Center is Toyota's own miniature dealership with some of the vehicles in the current lineup alongside the latest to enter the market.
Environmental gallery
Reduce reuse recycle: Toyota explains how it's reaching its sustainability goals for the future in the environmental gallery.
Manufacturing gallery
Toyota describes the manufacturing gallery as a "virtual visit" to one of its North American manufacturing plants. Featured there is an explanation of Toyota's production system, a virtual reality tour of a Lexus plant, and safety lessons. You can check out more here.
There's also a display that illustrates the role of humans and 'Robarts' in the welding of a vehicle. According to Toyota, the welding process requires moving heavy equipment accurately and precisely—that's something robots do well. But, since every vehicle's model is different, humans are needed to design, program, and adapt the robot and associated equipment.
Innovation gallery
Innovation is a part of everyone's job at Toyota, so it created a designated space to highlight that.
From big data to design to robotics, Toyota said it's leading the way to the future of mobility. In the innovation gallery, there are examples of past and present innovations, a patent database, and a mobility workshop with the human support robotics team in action. Fun fact: there's electrostatic glass in the space, so if Toyota is working on something top secret, the glass can be fogged so nobody can see in.
"The human support robots are lent out to different universities with," Sarah Darrow, a Toyota robotics engineer, said. "In this exhibit, Toyota is focusing on home-bound children who are out of school for a significant period of time because of a medical concern. The child can control the robot from their home or hospital bed, while the robot can be in the classroom with a teacher and other students. Kids can still interact, make connections, and learn while they are out of the class."
Globally, Toyota spends over $1 million an hour on research and development, holding more than 2550 patents in North America alone. Among its advances in technology, Toyota's worked on hybrid gas electric power trains, electric vehicles, robotics, autonomous vehicles, and artificial intelligence.
Sales gallery
Next to the innovation area is the sales gallery, which features a projection mapping kiosk that shows how the suspension, sound system, and other workings come together to provide a car's comfort. There's also an interactive virtual test drive and an artistic display of color and interior finishes from various vehicles.
Lexus gallery
Lexus holds a special place in Toyota's story as the only luxury brand created specifically for the North American market.
And lastly, watch this

Get on the list.
Dallas Innovates, every day.
Sign up to keep your eye on what's new and next in Dallas-Fort Worth, every day.