AT&T is entering its next chapter of innovation through a new studio that will accelerate the path to market for 5G product offerings and initiatives.
The 5G Innovation Studio, located in Plano, will combine the power of the telecom giant's business, consumer, and network organizations. The doors officially opened this week: And the inside uncovers how broadband, 5G, and emerging technologies can be used cohesively to enhance the customer and business experience.
Overall, Dallas-headquartered AT&T hopes the studio will drive the widespread adoption of 5G. Some of the benefits of the network the company points to, for instance, is its reduction of latency, increase in bandwidth, and overall reliability. It's also customizable, allowing for AT&T to fine tune the network for specific needs—making the "impossible not only possible, but also probable."
AT&T is already bringing fast, reliable, secure 5G to consumers, businesses and first responders through a multi-billion dollar investment. The company says it was the first to bring mobile 5G service to the U.S. back in 2018.
But, there's still a ways to go.
"5G is here, and we've only scratched the surface of its potential," AT&T said in a news release. "We're excited about the possibilities, but it's important to remember it's not just about speed—it's about being transformational."
The space demonstrates the applications of the revolutionary technology in a cost-effective way, with the intent to validate across key areas like sports, retail, education, travel, the public sector, and small businesses.
To do so, AT&T plans to work with customers and industry executives to ideate, test, and validate 5G-centric implementations. As studio sponsors, Ericsson and Nokia will participate in that.
"Although 5G provides a massive step forward in the progression of network technology, we, like the world, will not stand still," AT&T said. "Technologies like Wi-Fi 6 and CBRS cellular solutions are developing at an exponential rate and we'll continue to factor these and others in our explorations."
AT&T hints to stay tuned if you're interested in seeing science fiction become a reality. Among the first projects in development at the 5G Innovation Studio are delivery drones and holographic communications.
Using drones for deliveries has been on AT&T's radar for a while now, the company told Dallas Innovates in an email. The studio will serve as a launchpad for testing how its network can support new use cases.
Recently, AT&T partnered with Microsoft and EVA, which builds logistics solutions for drones, to explore how 5G and edge computing can be used for near real-time drone control. EVA, which plans to put 'airports for drones' in markets to enable delivery, wanted to test autonomous drone control beyond a user's visual line of sight.
Using AT&T 5G and Microsoft's cloud scalability, the project proved to be a proof of concept for future drone delivery in metro areas.
With holograms, AT&T is building on its NBA holographic interviews from the 2020 playoffs. With HoloVision, powered by 5G, AT&T wants to explore new ways to enable immersive holographic experiences.
Previously, AT&T and Ericsson delivered this kind of communication "without the extensive hardware this type of technology typically requires." Using AI, edge computing, and a standard 5G smartphone, the two tech giants were able to demonstrate the possibility of widespread adoption down the line.
It might sound futuristic now, AT&T says, but just "imagine a future where remote grandparents can watch their grandchildren take their first steps in 3D."
"These use cases are just the beginning," the company wrote via email. Projects will change frequently, but progress updates can be expected throughout the year.
Photo Gallery: Look inside AT&T's new 5G Innovation Studio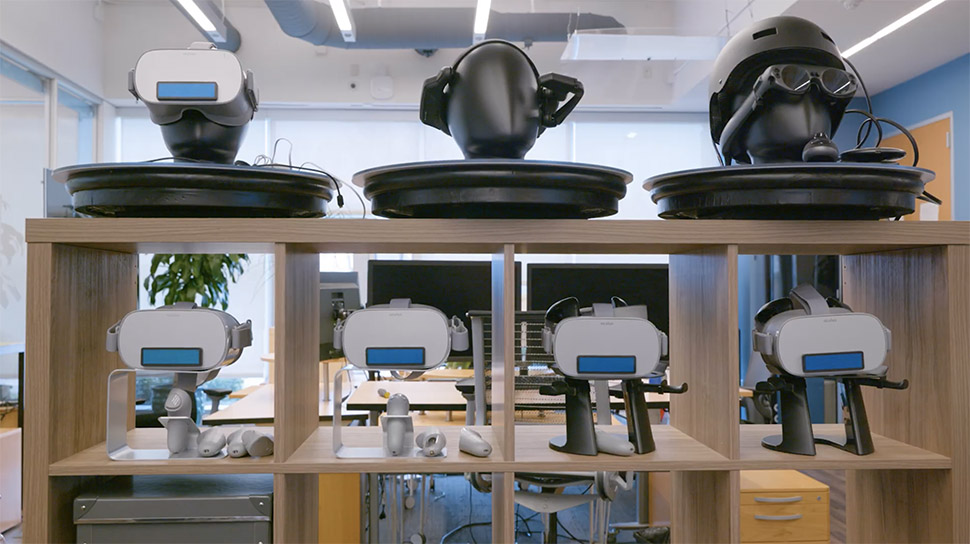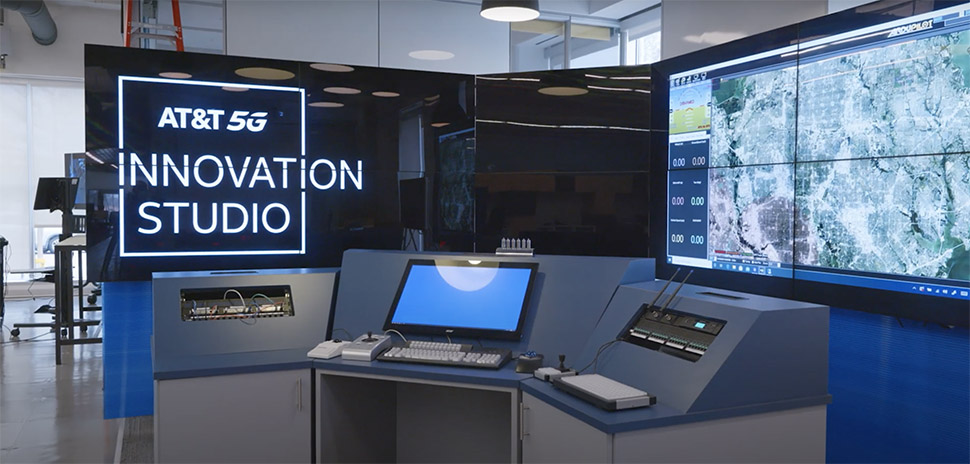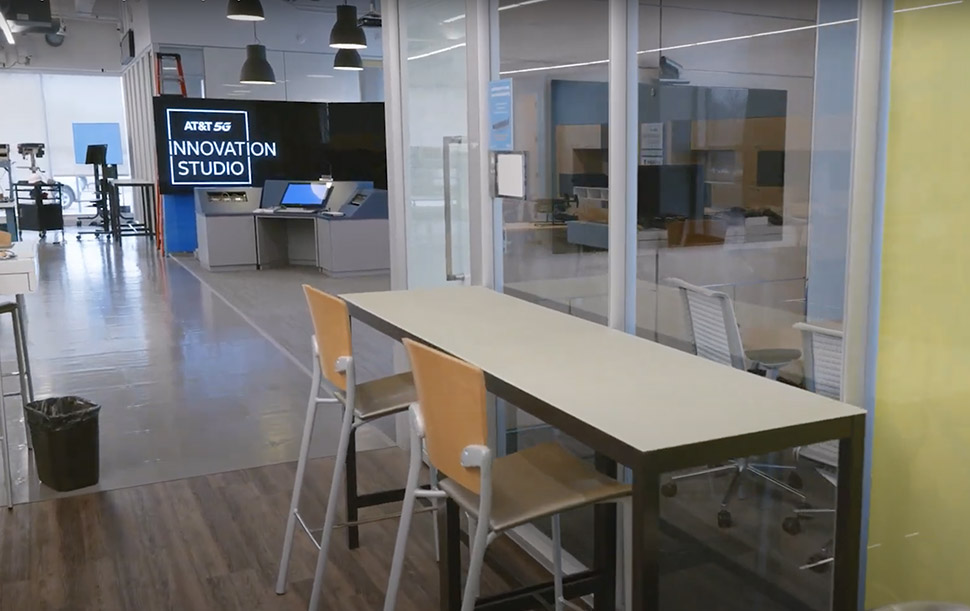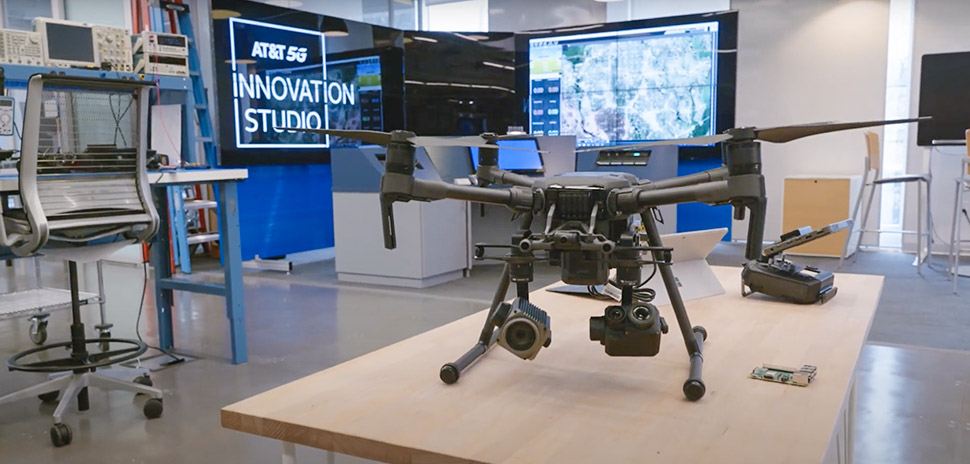 Get on the list.
Dallas Innovates, every day.
Sign up to keep your eye on what's new and next in Dallas-Fort Worth, every day.