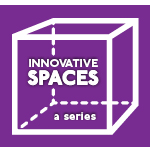 Back in 2007, Mercedes-Benz Financial Services USA LLC centralized its operations by establishing its headquarters in Fort Worth's AllianceTexas. Now, the company is moving again—but, not too far.

Less than a mile from its previous center, Mercedes-Benz Financial Services has opened the doors to its new 200,000-square-foot Fort Worth Business Center in AllianceTexas. By keeping its home base in the 26,000-acre mixed-use development, Mercedes-Benz Financial Services said it's demonstrating its deep roots in the Fort Worth community and commitment to the region.
And, in updating its facilities while staying in AllianceTexas, around 900 local jobs were retained.
"The opening of our Fort Worth Business Center is an investment in our talented workforce, in the transformation of our company, and in the purpose of who we are and how we deliver world-class service to our customers and dealers," Mercedes-Benz Financial Services President and CEO Peter Zieringer said in a statement.
Mercedes-Benz Financial Services is an automotive financial and mobility services provider that's part of Daimler Financial Services Group. Its new, four-story Business Center was designed to support employees in a collaborative workplace environment.
And what lies at the heart of the specialized features integrated throughout the facility is advanced technology.
Look inside: innovation meets workplace wellness at the Fort Worth Business Center
Mercedes-Benz Financial Services characterized its new Business Center as "setting the standard for contemporary, high-tech buildings."
For starters, facial recognition software immediately greets anyone entering the building to provide a safe, seamless control experience. In the Smart Conference Rooms, there's technical features like room controllers and occupancy sensors that collect real-time usage metrics to help more efficiently manage the meeting spaces.
There's even a Tech Stop that offers on-site, drop-in technical support for employees.
To encourage innovation, various contemporary art collections—both permanent and an annual exhibition of selected works from SMU and TCU—are incorporated as part of the company's Experiencing Perspectives art program. With the larger and more advanced office space, Mercedes-Benz Financial Services said it can now include technology-based modern art forms, such as digital and LED art.
"A cross-functional committee of employees drove this project from day one," Zieringer said. "Additionally, a team of employees were engaged to be the voice of the workforce, influencing decisions, such the open-office plan, the building's materials that make up the look and feel of the space, food options in the café, workout spaces, among many others."
Mercedes-Benz Financial Services also said it wants the new Center to encourage employees to live more nutritious, active lifestyles. So, mixed in with the tech features are a variety of wellness amenities, including: an onsite fitness center called The Body Shop, a café that offers healthy food and beverage options, nap pods to boost productivity, and a grand staircase that encourages employees to walk around.
You'll will also find outdoor amenities that Mercedes-Benz Financial Services said will promote team collaboration, like a basketball court, walking trail, a third-floor terrace, dining areas, and covered seating for group activities.
Behind the design
The Fort Worth Business Center was built with ease-of-use in mind to combine natural beauty and flexibility. The LEED-certified facility utilizes a drip irrigation system to assist with water conservation and native materials throughout its design. At the center of the building is an open atrium with views of a lake and surrounding campus grounds. Hillwood served as the developer of the project.
Mike Berry, Hillwood's president, said AllianceTexas has become one of the most successful corridors in the nation to do business—and long-term partnerships with companies like Mercedes-Benz Financial Services are contributing to that.
"This year," he said, "we celebrate the thirtieth anniversary of the opening of AllianceTexas, Hillwood's signature project, as well as Mercedes-Benz Financial Services' decision to continue to grow their deep roots in the Fort Worth community and the North Texas region for many years to come."

Get on the list.
Dallas Innovates, every day.
Sign up to keep your eye on what's new and next in Dallas-Fort Worth, every day.