ICYMI is a one-stop weekly mix of the important, the interesting, and the simply inspirational news and stories in the region. Dallas Innovates wants you to know what's happening in our hub of innovation—it's our mission—so we're here to give you the rundown on business, culture, and technology.
What's grabbing your attention right now? What should we be reading? Let us know. Send your tips, links, and thoughts here. And, because Dallas Innovates, Every Day: Get on the list here to get the e-newsletter.
---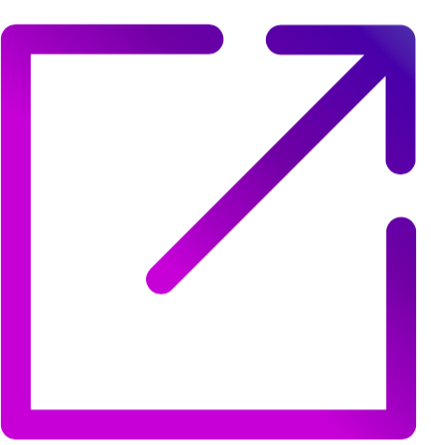 This week, Sanjiv Yajnik, president of Capital One Financial Services, offered a rallying call to the Dallas-Fort Worth community: The region has the potential to become the hub for technology in the country, but if that's going to happen, a collective effort is needed—from within the region.
The perception of DFW as the go-to tech hub comes from Capital One's Future Edge DFW survey, which was released at the company's Reimagine Communities Symposium on Wednesday.
The results show that locals see the North Texas region as an "attractive, emerging tech hot spot." The research found that 65 percent of respondents believe major tech companies will grow or increase their DFW presence over the next 10 years—a 30 percent lift over the same survey from two years ago. Seventy-one percent of DFW millennials and 53 percent of overall residents anticipate pursuing a tech-related career over the next two years.
To create a hub, it has to be a collective effort by an ecosystem of companies—a viewpoint that stems from within.
These numbers are good, yes, but if DFW wants to be known for its technological talent, Yajnik says there's plenty more work to be done. Dallas Innovates reported that in order to become "known" for something, Yajnik says the effort has to come from "all of us in the region." To create a hub, it has to be a collective effort by an ecosystem of companies—a viewpoint that stems from within.
Because, as Yajnik says: "This is about all of us in the region."
The Dallas Business Journal highlighted that DFW currently sits at a historical pivotal point, as the region awaits word on what city Amazon.com will choose for its second headquarters. Dallas-Fort Worth is one of 20 North American metros in the running for the $5 billion investment.
"Our brand is not yet where it needs to be from the outside world," Yajnik said, as quoted by the DBJ. "Companies here will then lift their head and say, 'Yeah, we're a tech hub; we're going to invest more in this area versus going to some other place of the country or some other place in the world.'"
Right now is not the time for companies to get overly comfortable. Yajnik outlined two main barriers that keep the area from becoming a bona fide tech hub – insufficient startup funding to create a thriving ecosystem and a brand that carries outside of Texas, journalist Danielle Abril writes in a Medium post.
"We want our community to be the most vibrant and the best, and that only happens from within," he said. "That doesn't happen with some person coming in and doing something … There's no invisible hand that swoops in and invests … it is us."
Let's talk about entrepreneurship
In a similar vein, also this week, the Dallas Entrepreneur Center published a blog post by Trey Bowles that pointed out the startup community doesn't necessarily do a bang-up job of promoting itself, asking in the title of the post, "We're a great city for entrepreneurship. Why don't we talk about it more?"
Bowles writes:
"It's true that we talk a lot about the growth of the startup community in Dallas — and for good reason. We have one of the greatest burgeoning startup communities in the country. Each year the Dallas Startup Week feels bigger than the one that came before, and our sheer numbers of tech workers are increasing so quickly that we're now ranked the fifth fastest-growing high-tech workforce in the country.
However, these brags, while accurate, overall suffer from a lack of specificity. They speak to the overwhelming quantity of startups but do little to clarify the real quality of what we're producing here. I'd argue we've had entrepreneurs and tech innovations that rival the reputation of Silicon Valley, but you'd never know that from the way we talk about our startup scene."
"We're a great city for entrepreneurship. Why don't we talk about it more?"
As a way to begin rectifying this issue, the post goes on to highlight the accomplishments of Dallas' Ben Lamm, a serial entrepreneur in the artificial intelligence space who is achieving success. The most recent example being an exit this week with his chatbot company Conversable, which announced on Monday an acquisition by New York-based LivePerson. The deal gives Lamm more time to spend on his current startup, Hypergiant.
The post led the conclusion with a call-to-action: "We have to stop obscuring the fact that Dallas entrepreneurs are leading charges like these every day. We need to begin to brag in way that shows our real value and emphasizes that our entrepreneurs are working to create best of breed solutions in the AI space and beyond."
What's the deal?
Speaking of Ben Lamm and LivePerson's acquisition of his tech firm Conversable, we had a big week for deal-making in Dallas-Fort Worth, much of it on one day. In addition to the Conversable exit, Plano-based Tyler Technologies bought TradeMaster Inc., also known as MobileEye, in its fourth acquisition this year. And, Dallas-based Ansira Partners acquired Defakto, a leading Adobe solutions provider that's also based in Dallas. Those were just three of the deals. There were plenty more, and you can read about them here.
DFW is No. 5 for mega-warehouse deals
In real estate news, the Dallas Morning News reports that DFW is one of the top U.S. cities for mega-warehouse deals. DFW ranks fifth nationally for the first half of the year, writes Steve Brown, and recent large warehouse leases include candy-maker Mars, Vistaprint, and Amazon. In total, Dallas-Fort Worth had eight new industrial leases with a total of 5.2 million sq. ft., according to a report from commercial real estate firm CBRE. What's driving the demand? "Manufacturers are increasingly choosing to establish facilities near their U.S. customer base due to expectations for fast delivery, along with rising global costs for labor, transportation and warehouse space, according to the National Real Estate Investor. Beyond the mega deals — those with more than 750,000 square feet — DFW has other notable transactions. In March, fashion startup Rent the Runway announced its North Texas debut. A 300,000 square-foot distribution center in Arlinton will bring about 600 jobs to the region. This week, engineering firm Dematic announced a new distribution center in Fort Worth that's scheduled to open in 2019. The new center replaces an existing, small location, according to Modern Materials Handling. Products shipped from Fort Worth include the technology for e-commerce and omni-channel order fulfillment solutions, it reports.
Keeping up with patents
The bottom line is that North Texas is doing things—big things. Inventors in the region are constantly solving problems, and an article in the DBJ shows just how many "new and useful" patents are granted to those in the region. "To have a successful patent — and by definition, create something that is new and useful — it's vital to have a deep understanding of the industry's landscape," writes Taylor Tompkins. Tompkins published the DJB's Patent Law Firms List, with these two firms leading the pack: Haynes and Boone LLP and Munck Wilson Mandala LLP. In August, we told you how trends influence patents' importance in economic impact and shared insights from Hope Shimabuku, regional director of the Texas Regional USPTO, in a comprehensive dive into the topic. And you can follow the region's patents in our weekly roundup of patent granted in "Dallas Invents." This week, the region ranks No. 11 in patent production, out of 250 metros.
What we're reading
CitySquare Cafe Offers Jobs and Resources For Dallas' Homeless Population
We're always up for a good read, and this article from the Dallas Observer tells the story of how CitySquare helped changed the life of a 39-year-old mother of four.
These artists will make downtown Dallas their canvas at this year's Aurora biennial of light, video and sound
The suspense is over. Aurora, Dallas's biennial of light, video, and sound, has announced the artist who will participate in this year's event.
HEALTH & SCIENCE

Texas immunologist wins Nobel Prize for groundbreaking cancer treatment
It's the biggest prize in medicine, and the Dallas Morning News tells how a Texas researcher earned this year's Nobel Prize in Physiology or Medicine for his work in cancer treatments.
Baylor Scott & White Says It Will Merge With Houston's Memorial Hermann
What Dallas/Houston rivalry? In major healthcare news this week, the two largest healthcare systems in the nation announced they intend to merge: Dallas's Baylor Scott & White Health and Houston's Memorial Hermann Health System.
UTA Celebrates $125 Million Science and Engineering Innovation and Research Building
UTA hopes the state-of-the-art facility will help push the university forward as a leading health science research and teaching institution. Some $30 million in active research grants move with UTA's faculty into the new facility, according to UTA. These focus on interdisciplinary research on major health science challenges such as brain health, cancer, cardiovascular health, healthy aging, and rehabilitative medicine. Read more about the key features of the building and the new genome center.
NEW DIRECTIONS
Sabre Corp. CEO Sean Menke Is Mapping Out A Bold New Direction
This 60-year-old company is getting a makeover. Menke announced that he would be reviving Sabre Corp. with big vision, advance tech, and a brand new executive team.
How the Changing Shape of AT&T is Redefining the Telecom Industry
Raise your hand if you actually know what a telecommunications provider is. Anyone? AT&T's history is rooted in innovation, and its currently positioned as a catalyst to completely redefine the industry.
The Grape's Brian Luscher Takes to El Centro to Save the Restaurant Business
Well, that's a class we'd definitely take. Brian Luscher, the chef and owner of The Grape Restaurant, is taking his many years in the industry and passing it on to the students of El Centro College.
GIRL POWER

J.C. Penney Names First Female CEO in 116-year History
Glass ceiling: shattered. Retail veteran Jill Soltau has been announced as the new CEO of J.C. Penney Co. Inc., the first female to lead the company in its 116-year history.
Amber LaFrance Builds Up the Next Generation of Dallas Music by Daring to be Different: Sometimes, You Just Need to Find Your Inner Spice Girl
PaperCity is called her one of the "single most important people in the future of Dallas culture." Here's how Amber LaFrance, the president and executive publicist of CultureHype, is setting the stage for the next generation.
Texas' 38 Richest Billionaires — New Wealth Rankings See a Powerhouse Woman in the Top Spot: Dallas and Houston Tycoons Make Up Nearly 10 Percent of National List
Guess everything really is bigger in Texas. PaperCity reports that Walmart heiress Alice Walton is now the richest person in the Lone Star State, and the 12th richest person in the country.
JUST BECAUSE
Watch: Raccoon outwits officers after sneaking into Bedford Police Department
Most people want to escape police stations as quickly as possible, but this clever raccoon found some inventive ways to extend his stay at Bedford's Law Enforcement Center.
Top 10


Dallas Innovates most-read stories this week

1. The Iconoclast: North Texas' Norm Cox and a Legacy in Design

2. Users First: An Interview With USAA's Tatiana Miller

3. How Dallas Has to Become a Tech Hub From the Inside Out

4. House Flipping Bungalo Launches Dallas into Haggle-Free Homebuying

5. RE Tech Firm Compass Enters Fort Worth, Announces $400M Series F

6. WeWork Announces Plan to Launch Incubator Program in Dallas

7. DI People: Toyota North America, The DEC, American Airlines Cargo Name New Execs

8. DI People: Mary Kay Names COO, Caruth Capital Gets New Partner, Jacobs Promotes 4

9. Follow the Money: Caris Raises $150M, Meritize Gets $13.2M, iDonate Secures $10M, BenefitMall Buys Phoenix Firm

10. A Day of Deals: Big Names in DFW Involved in Acquisitions
Things to Do


Events to inspire, connect, educate, and inform innovators

Calendar: Dallas New Tech 'Special Edition,' TechFW Impact Awards, BionorthTX iC3 Life Science Summit
From anniversary celebrations (the Brain Performance Institute) to launch parties (WeWork Labs) to outdoor coworking (Day at the Park), browse our curated selection of events to plan your next week—and beyond. You'll also find the Harold Simmons Park Workshops and the Mystical Arts of Tibet Opening Ceremony.

Quincy Preston, Lance Murray, and Alex Edwards contributed to this report.

Updated October 6, 2018.