North Texas is a big place, with plenty of opportunities. 
So, we're constantly on the lookout for contests and competitions, award ceremonies, and available grants our innovators can apply for. Keep in mind that application information may change at any time, so check the official websites for the latest details. (And, be sure to sign up for our e-newsletter to stay in the loop.)
Know of a deadline coming up? Tell us about it here.
---
DEADLINE: JULY 17
Learn How to Apply for the Capital Factory Accelerator Program
Accelerator Prep + Pitch is a new series meant to give North Texas entrepreneurs an opportunity to learn how to apply for the Capital Factory Accelerator Program and improve their chances of selection. Each session will be supplemented with various resources from throughout the DFW community, followed by a pitch competition with a prize of a 3-month coworking membership at Capital Factory. The application will close on July 17th, and selected entrepreneurs will be notified the day after.
---
DEADLINE: JULY 19
Enter Your Session Idea into SXSW's 2020 PanelPicker
Your idea can help plan the SXSW 2020 Conference programming! Propose your session idea for "PanelPicker", SXSW's official user-generated daytime conference platform. The program is designed to give the SXSW community a voice in what creative and inspiring programs are scheduled for the SXSW conferencing and SXSW EDU. These conferences provide networking and learning opportunities for global professionals of all levels to come together and learn about entertainment, culture and technology! Applications are open July 1-19.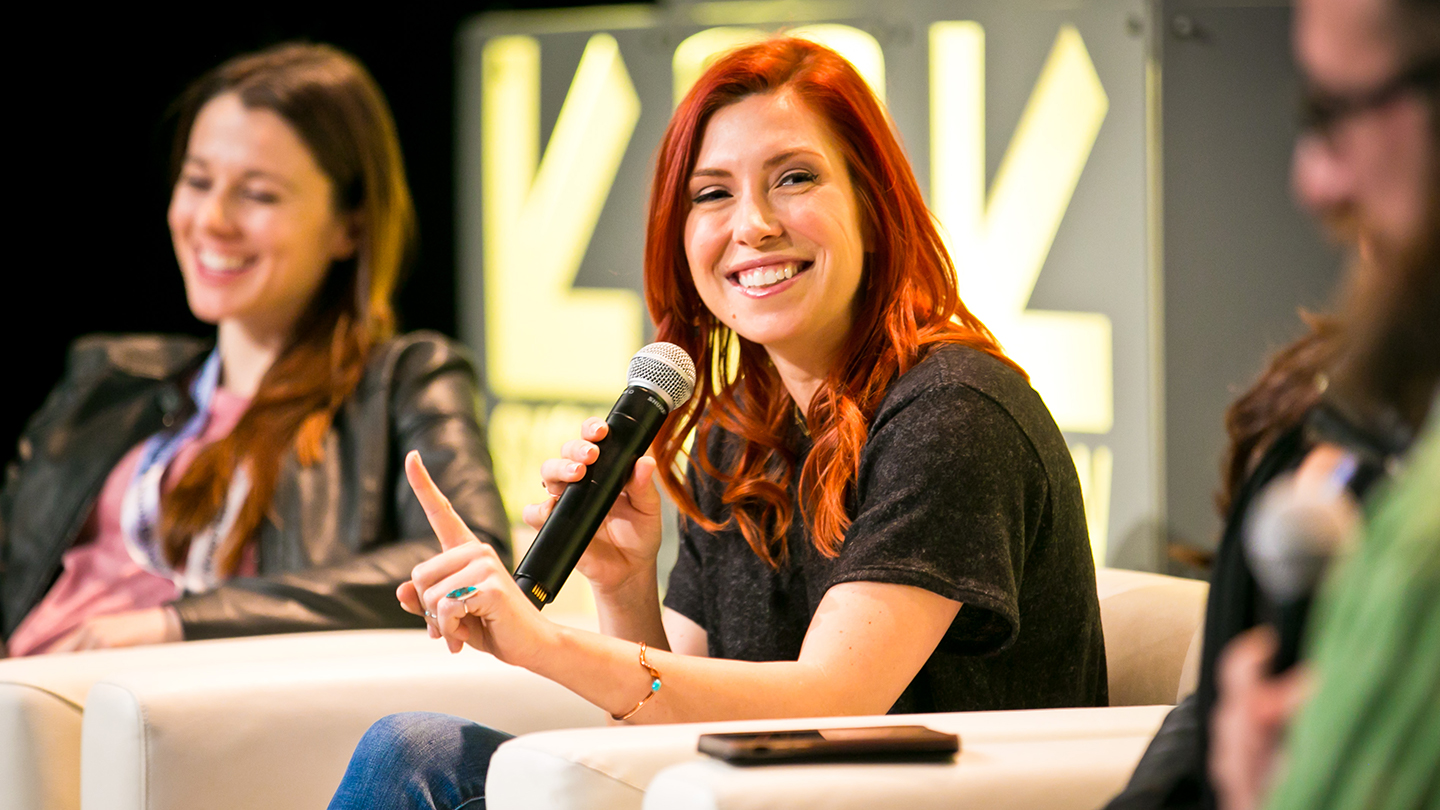 [Photo: SXSW]
---
DEADLINE: JULY 19
Spin and Better Block Foundation Launch First-of-Its-Kind Design Competition
Designers, urbanists, architects, citizens and anyone who cares about safe and livable streets are invited to design and build an on-street, life-size parklet prototype that blends the traditional parklet concept with scooter parking and placemaking. Five finalist teams will receive $1,500 for materials for their designs from Spin (plus the ability to fundraise an additional $1,500) plus a travel stipend of $1,500 for their team to travel to Denver to showcase their design during Park(ing) Day on September 20th. Applications are due July 19th.
---
DEADLINE: AUGUST 15
The Dennis K. Stone Award Seeks Nominees
The Dennis K. Stone Award—to be presented by Bio North Texas at the iC3 Conference on September 27th—is annually given to an individual who has positively affected quality of life by raising awareness and funds for life science research, impacted innovation to bring discoveries to commercial relevance, and given back to their community and those in the scientific field as a supporter, mentor, leader, or educator. Nominations will close on August 15th.
---
DEADLINE: AUGUST 31
Alcon, SYSTANE®, and Shark Tank's Barbara Corcoran Want to Fund Businesswomen With Dry Eyes
The Fort Worth based global eye care brand Alcon has its sights set on women with good business ideas and dry eye symptoms. It's teamed up with SYSTANE® Lubricant Eye Drops and iFundWomen to make their Real Relief for Visionary Women campaign a reality, and they are accepting grant applications now. Barbra Corcoran, who you might recognize from Shark Tank, is leading the charge as a business giant and dry eye sufferer herself. Interested applicants can share their entrepreneurial and dry eye experience to win a share of the total grant money, coming in at  $40,000. Applications are open through August 31st.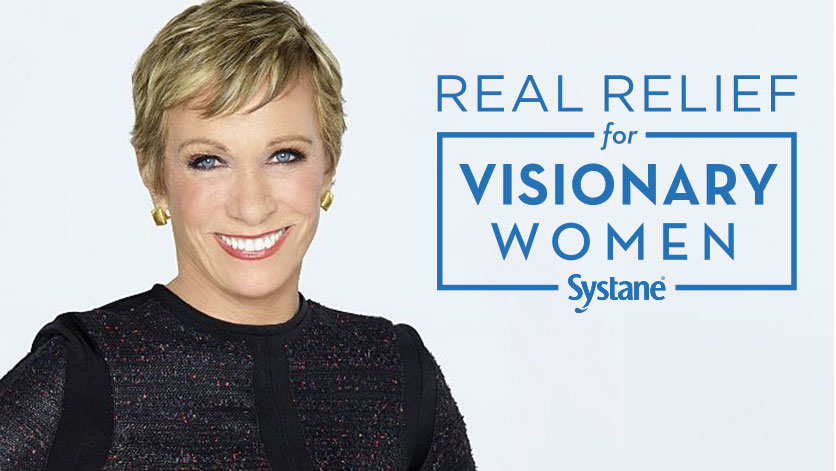 [Image: Courtesy SYSTANE®]
---
DEADLINE: SEPTEMBER 21
TEDx Pleasant Grove Is Looking For Innovative Speakers
TEDx Pleasant Grove is an independently organized TED event that will bring the spirit of TED's mission—"Ideas worth spreading"—to Southern Dallas communities. The event is themed "Open | allowing access, not blocked." and seeks speakers from a wide variety of community leaders, business drivers, technology innovators, non-profit organizations, thought leaders, and influencers. TEDx Pleasant Grove will take place on January 25, 2020. Interested speakers can apply from June 8th through September 21st.
---
DEADLINE: SEPTEMBER 30
XPRIZE Seeks Referrals for $10M Robotics Competition
Know someone with a knack for robotics? Through its Find a Winner Program, XPRIZE is now accepting referrals for the $10 Million ANA Avatar XPRIZE. This four-year competition is centered around the development of a physical, non-autonomous robotic avatar system that can be interacted with from a remote environment. The individual who referred the winner will be rewarded $25,000 by the Find a Winner Program. The deadline for registration and qualifying referrals is September 30, 2019.
---
NOW OPEN: THE 2019 TEXAS HEALTHCARE CHALLENGE
Compete With Your Team, Create Healthcare Solutions, And Win Cash Prizes
Health Wildcatters is calling healthcare students and professionals from far and wide to bring their brains together and win some money along the way. On August 9th and 10th, the Texas Healthcare Challenge returns for the summer season. Applicants will be sorted into categories based on their teams "track theme", which can range from AI in healthcare, VR rehab, mental health, and wearables. Attendees can mix and mingle while sharing their ideas, and the event will conclude with a final pitch session where your team can share their take on tackling a problem. Find more details about the application and event here.
Credits: All photos, logos, and brand images are the property of their respective owners. Company, product, and service names used on this website are for identification purposes only. Trademarks included are the property of their respective owners.
Please visit the application websites for the latest updates on deadlines, rules, and logistics.

Get on the list.
Dallas Innovates, every day. 
Sign up to keep your eye on what's new and next in Dallas-Fort Worth, every day.