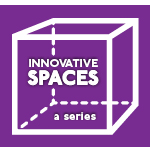 Since Blue Cross Blue Shield was founded in Dallas in 1929, it made sense to company leaders that the city's Historic West End would serve as a launching point for their firm's future. Hence, the C1 Innovation Lab — located in a 114-year-old former cracker and candy manufacturing building — is ground zero for outside-of-the-box company problem-solving.
Take a visual tour below, and read more about how the C1 Innovation Lab landed in Dallas' Historic West End here.
Welcome to the C1 Innovation Lab
A light display greets visitors with changing color.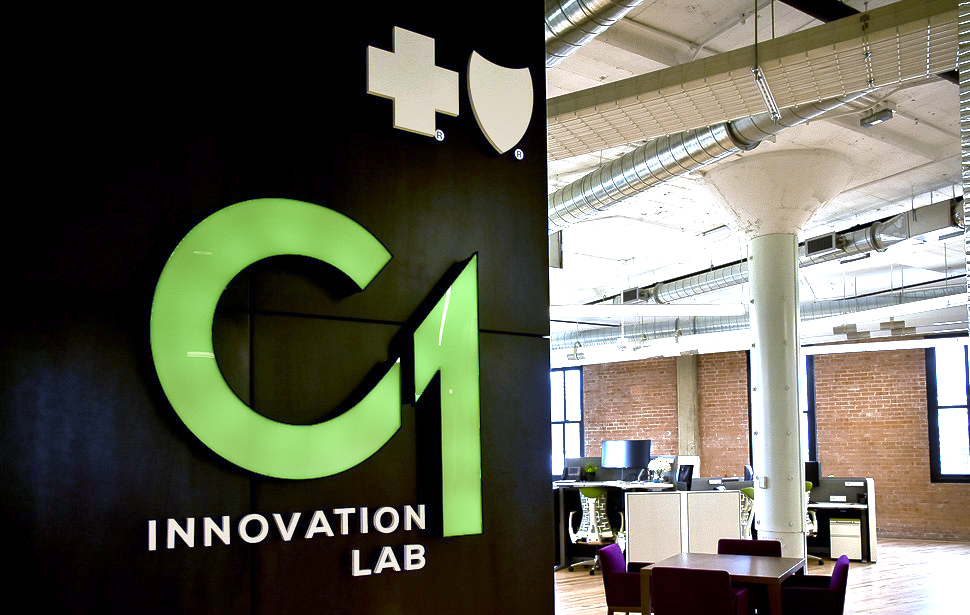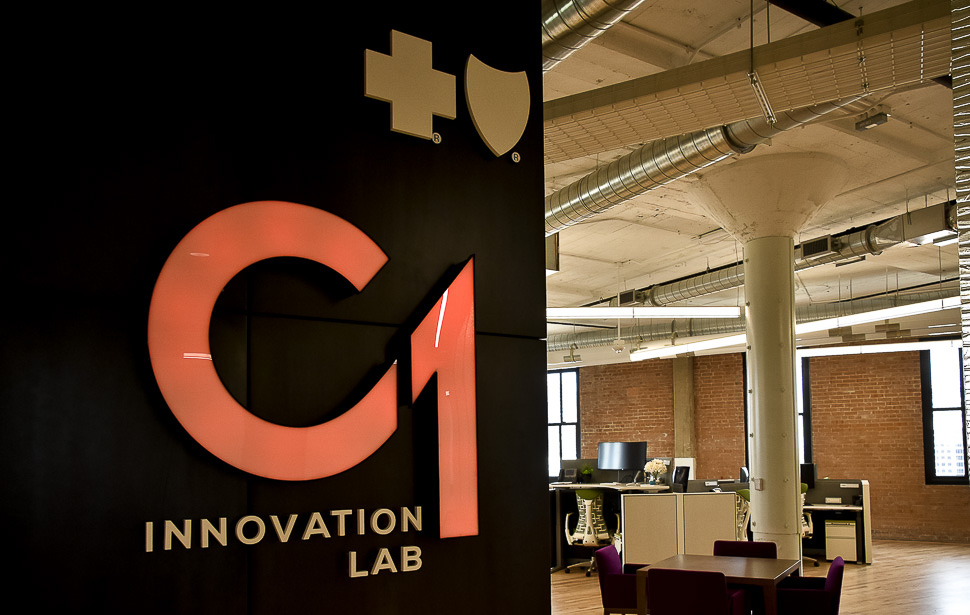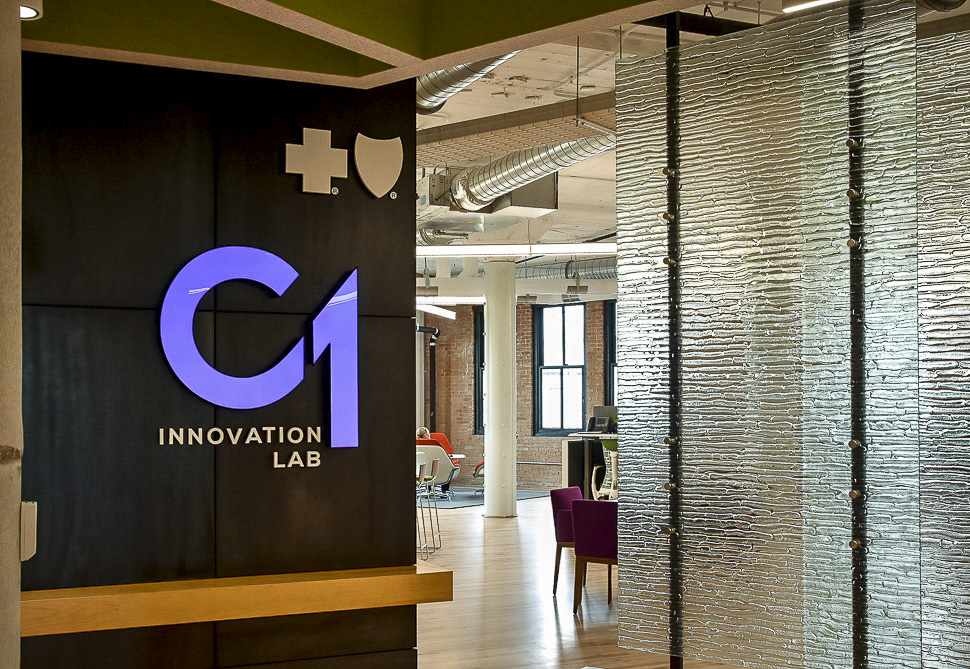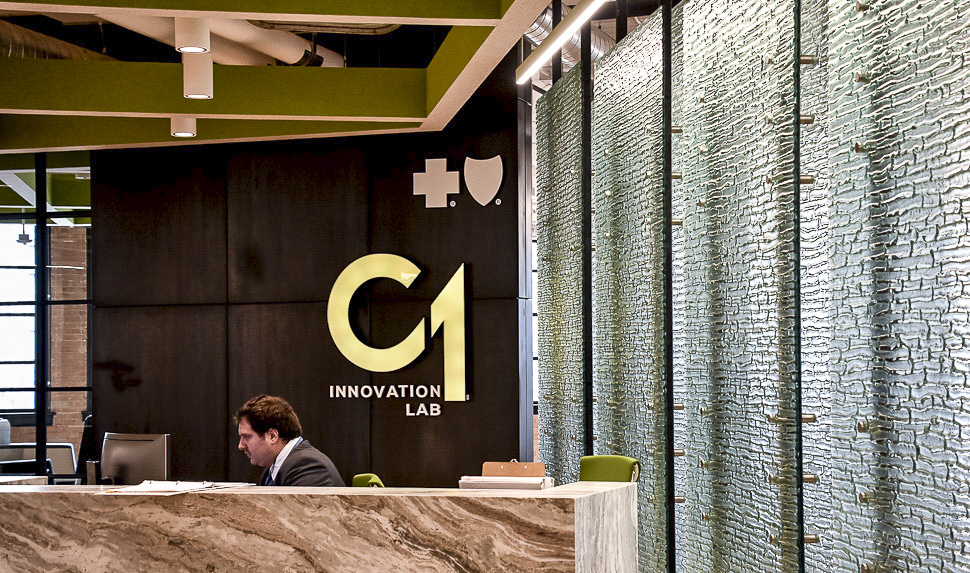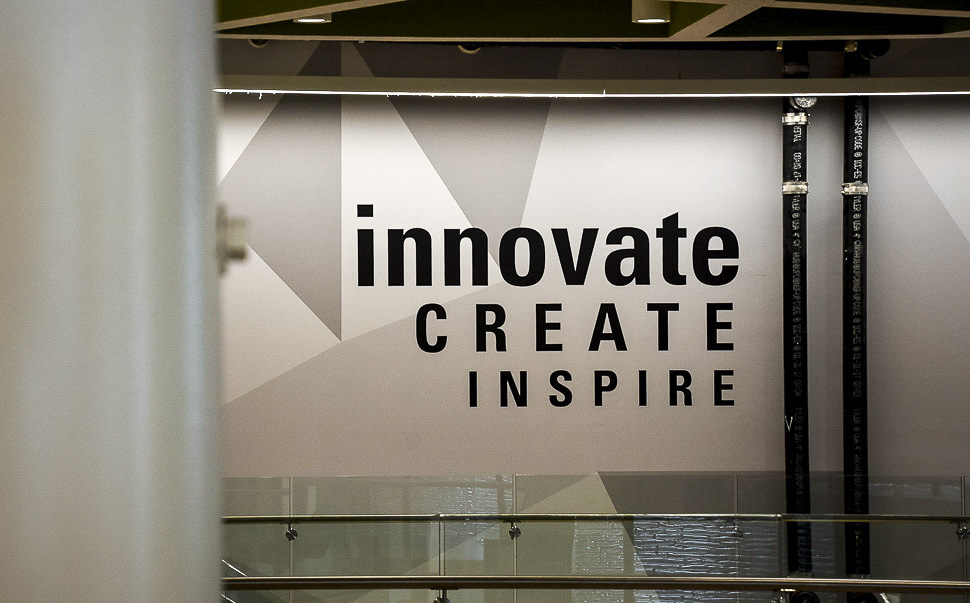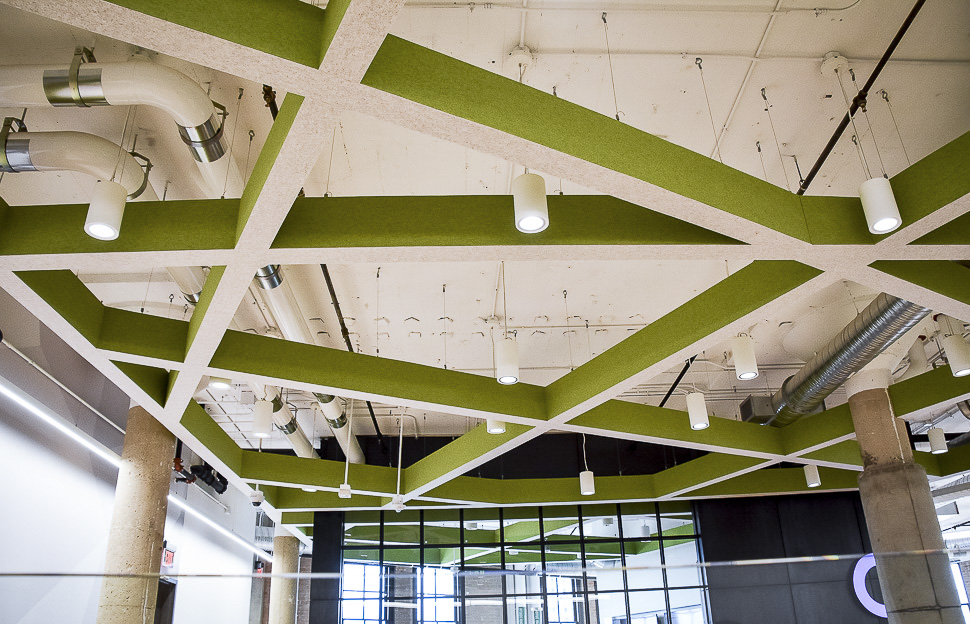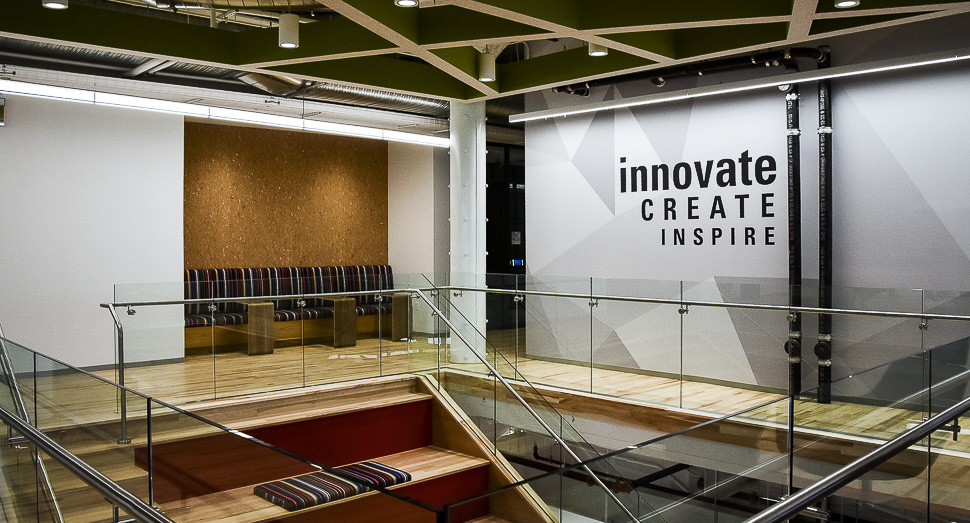 C1 offers a mix of collaboration space and private areas
A central point, located at the center of the C1 Innovation Lab, serves as gathering space for regular team meetings, where individuals can discuss what they're working on. Other areas offer a mix of private and open working conditions.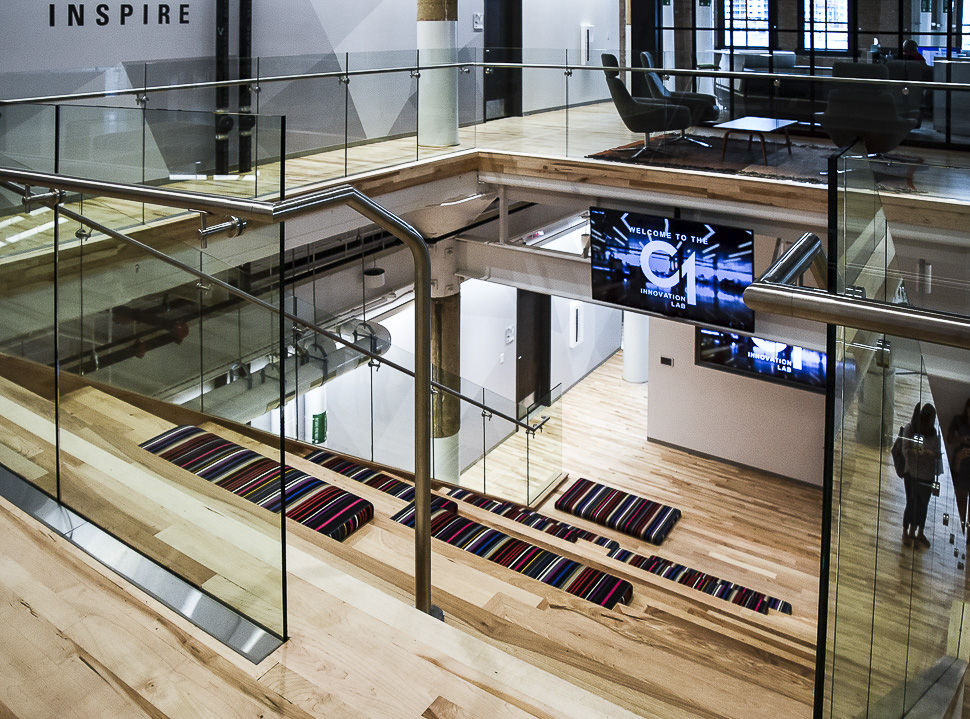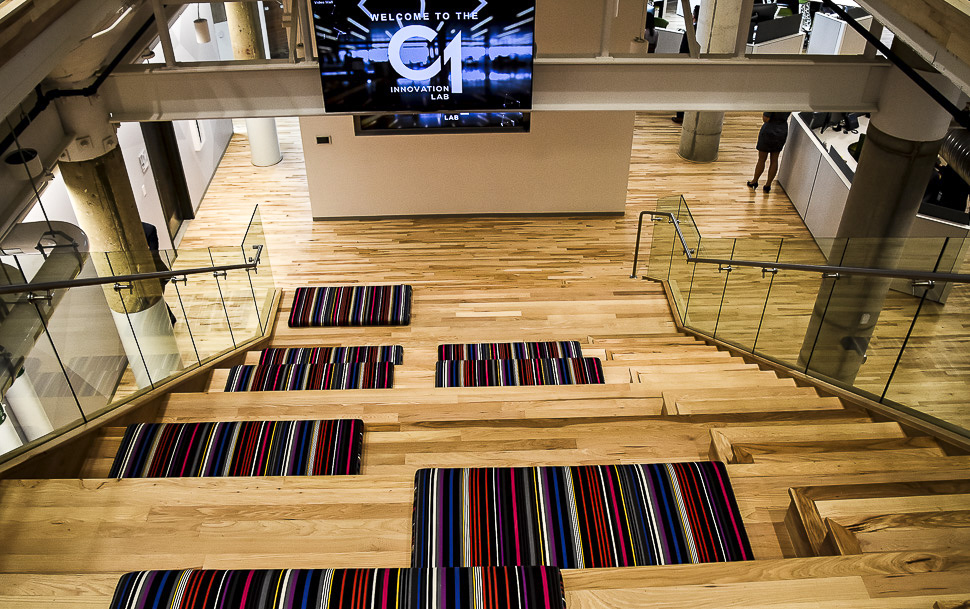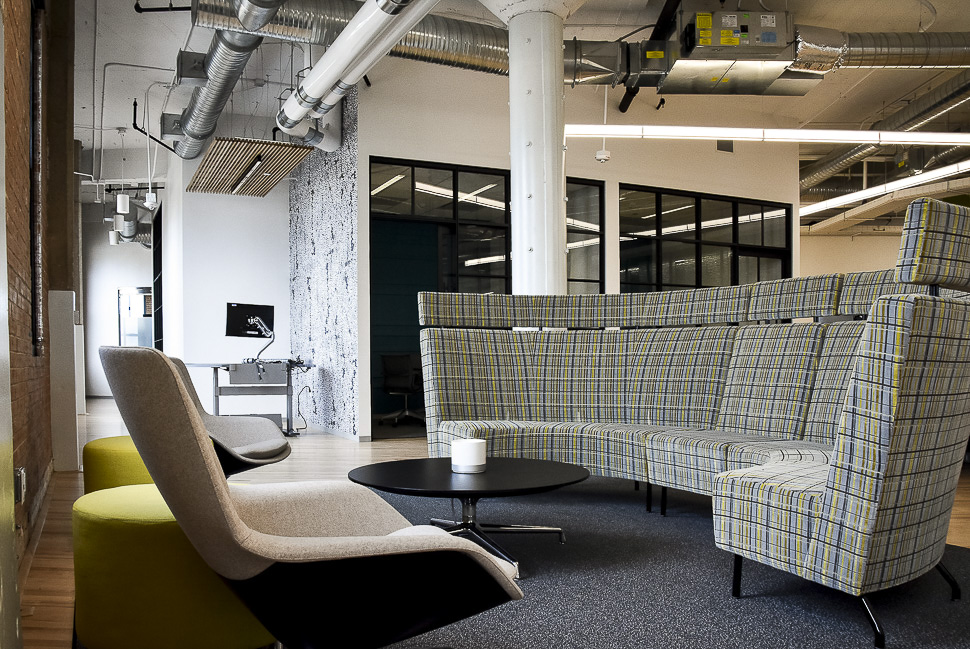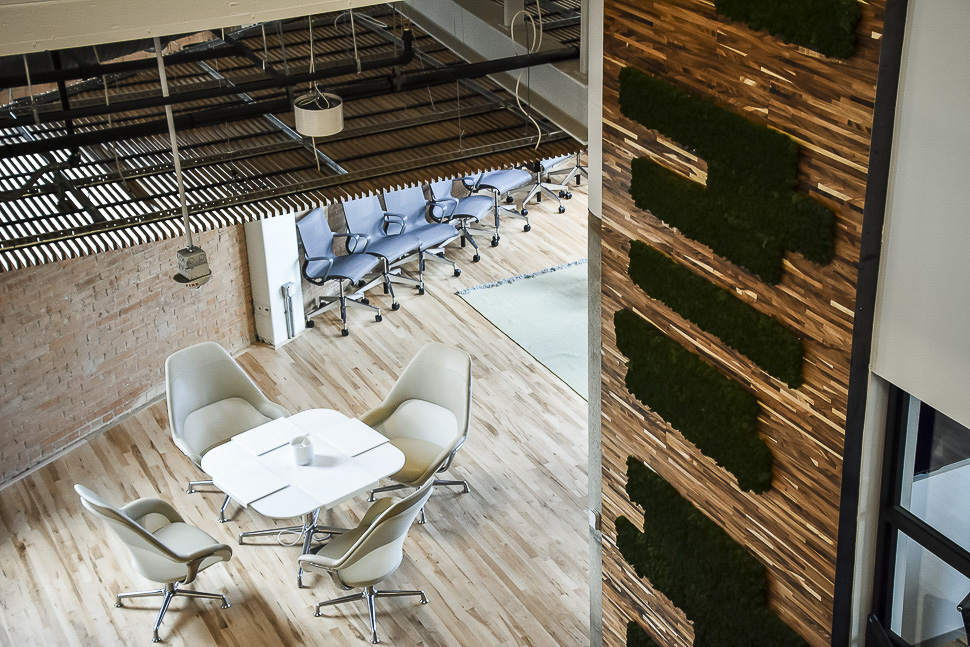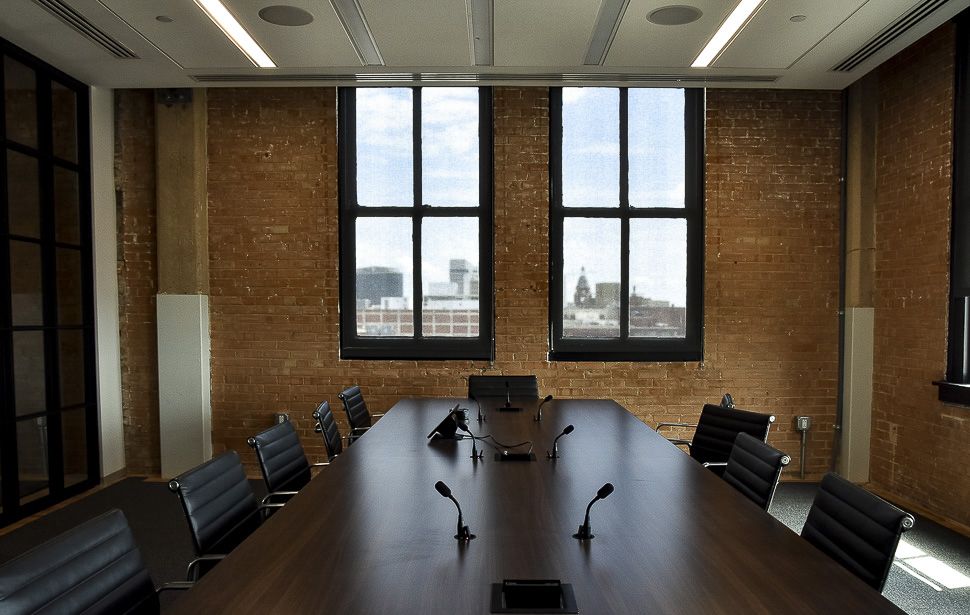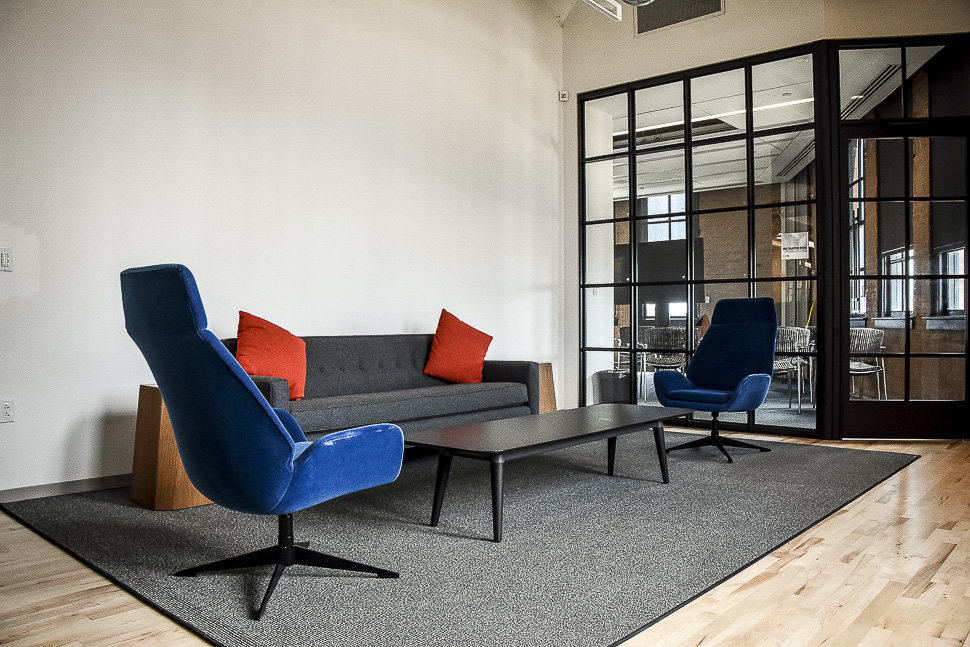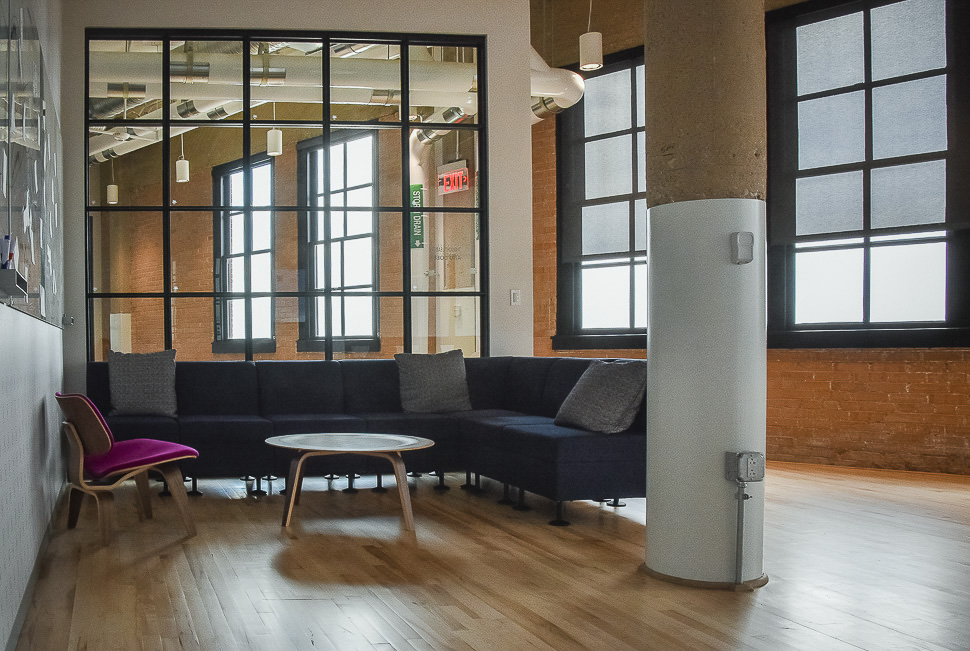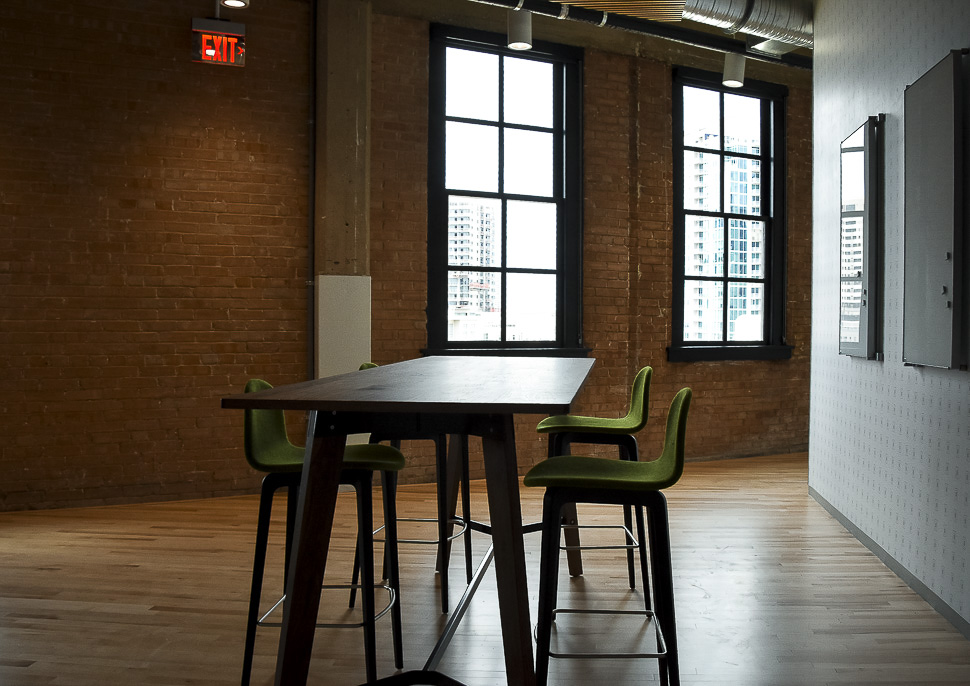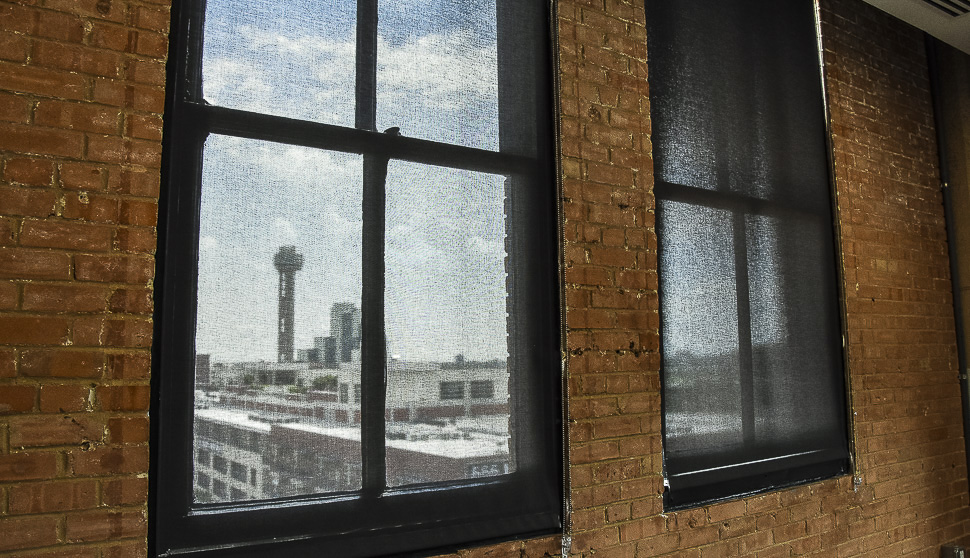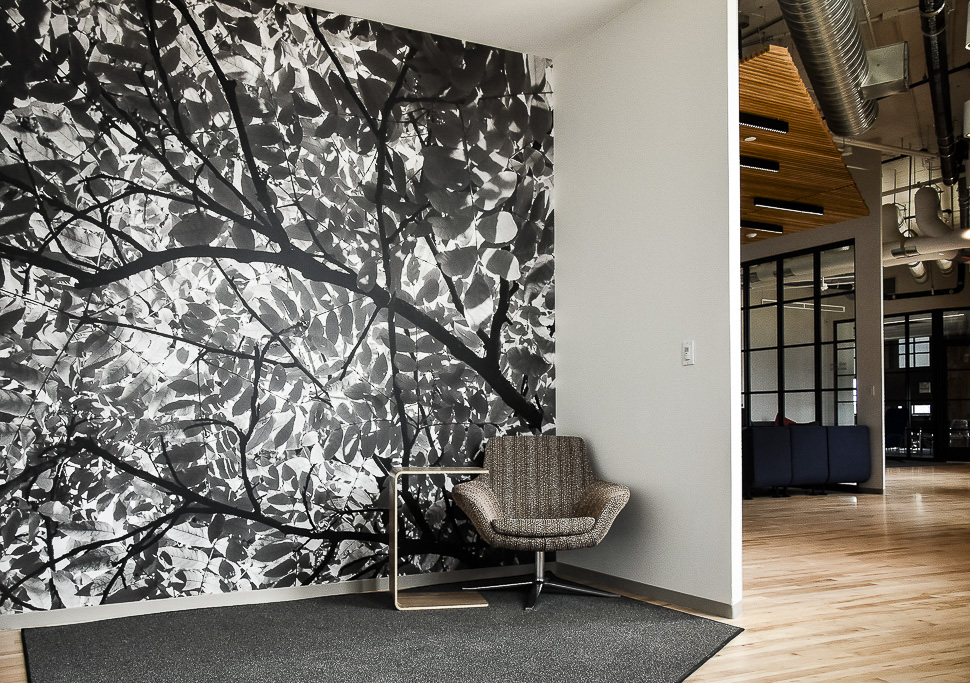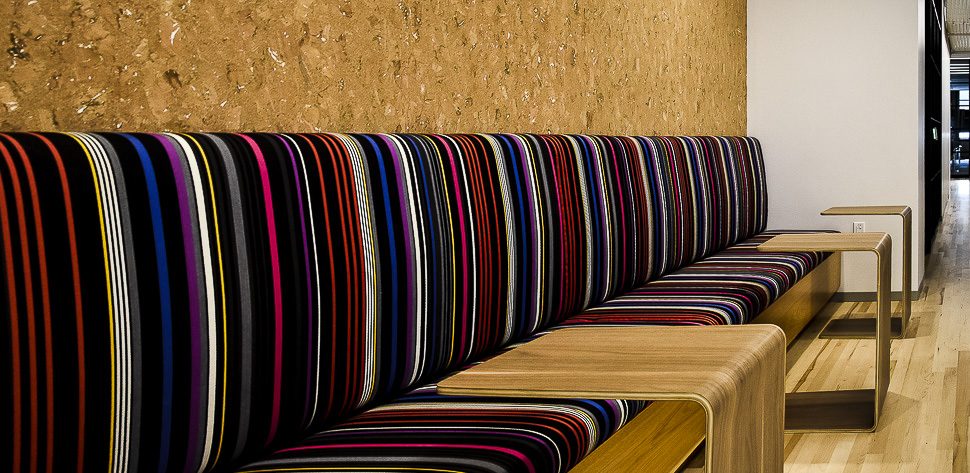 Individual workspaces are designed for ergonomics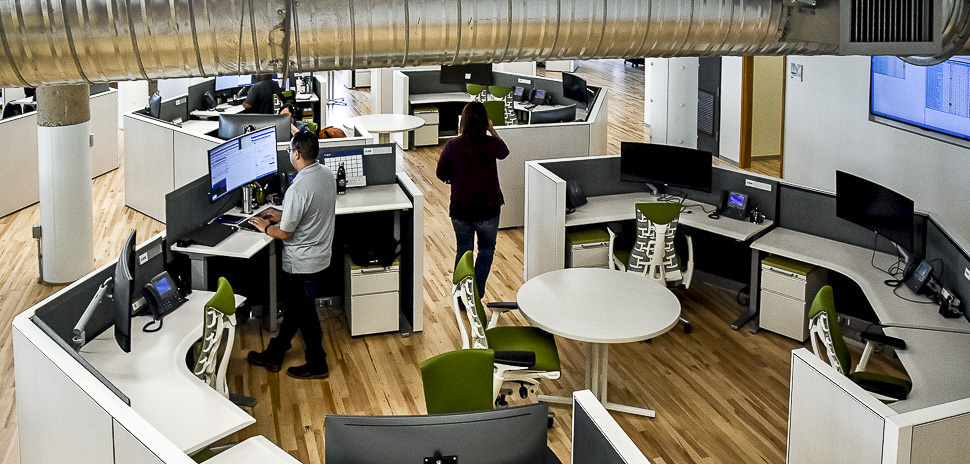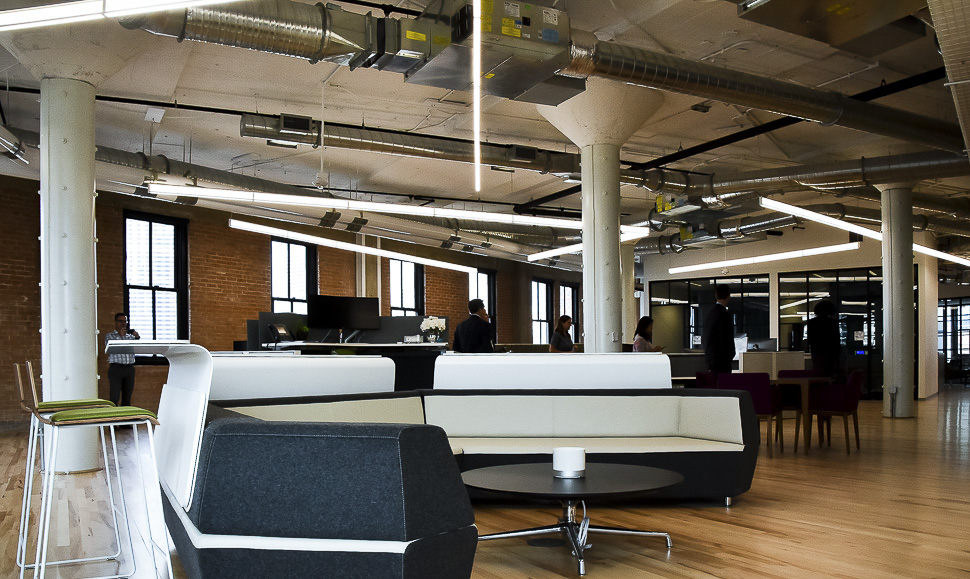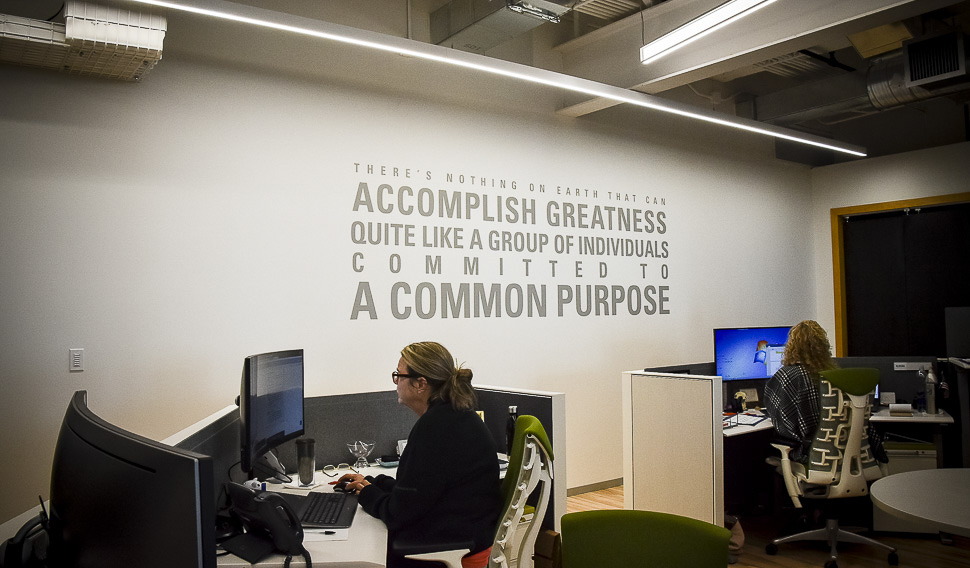 Space is designed to inspire creativity and collaboration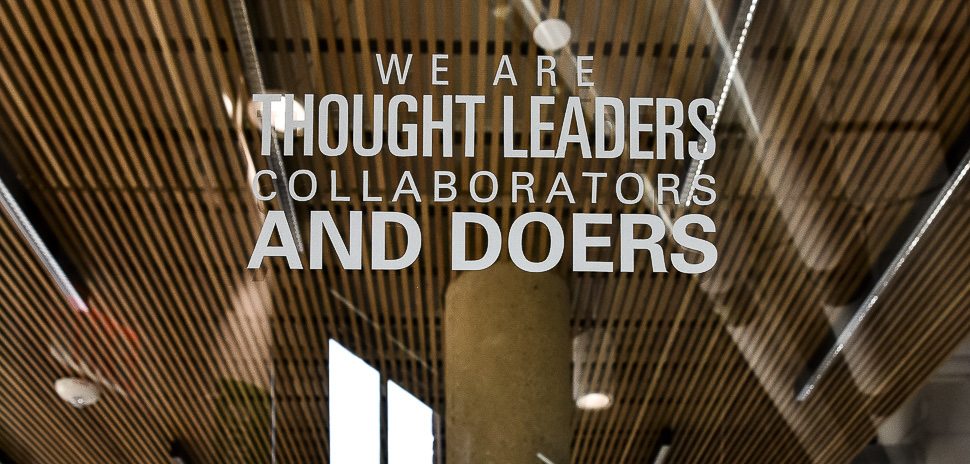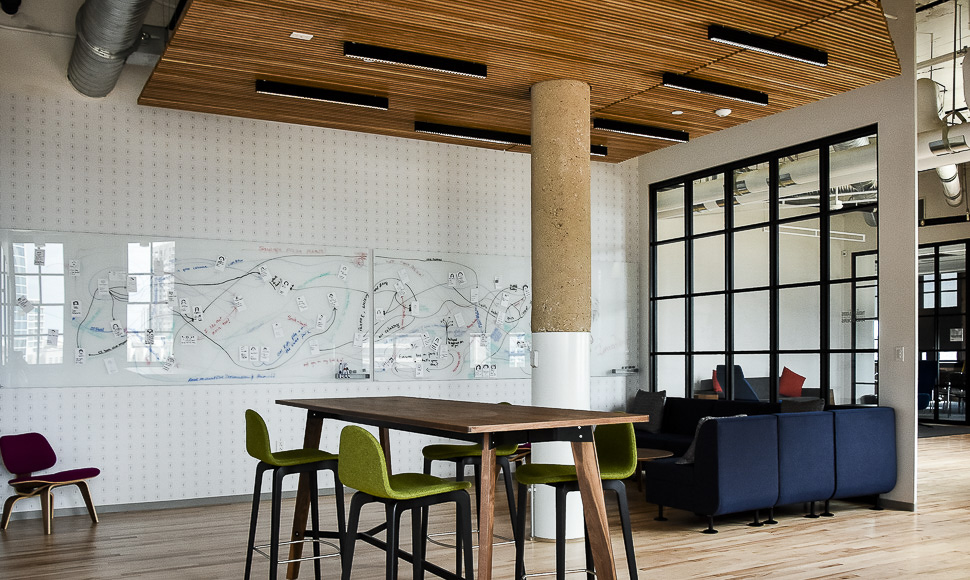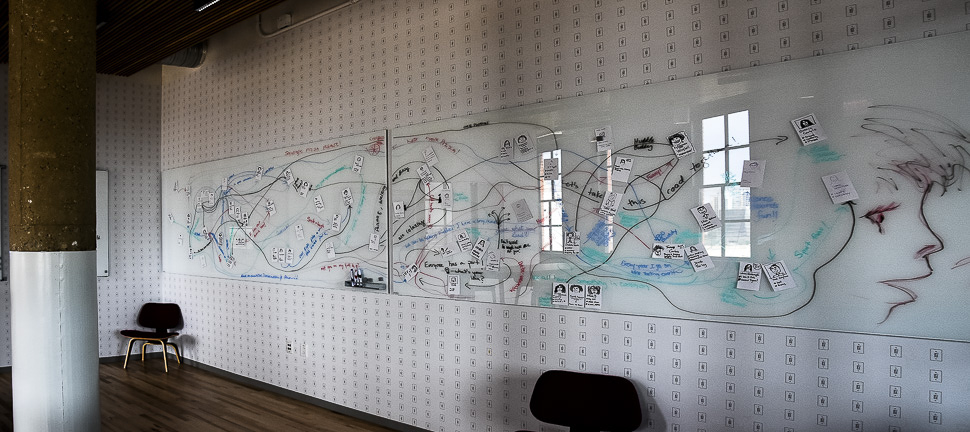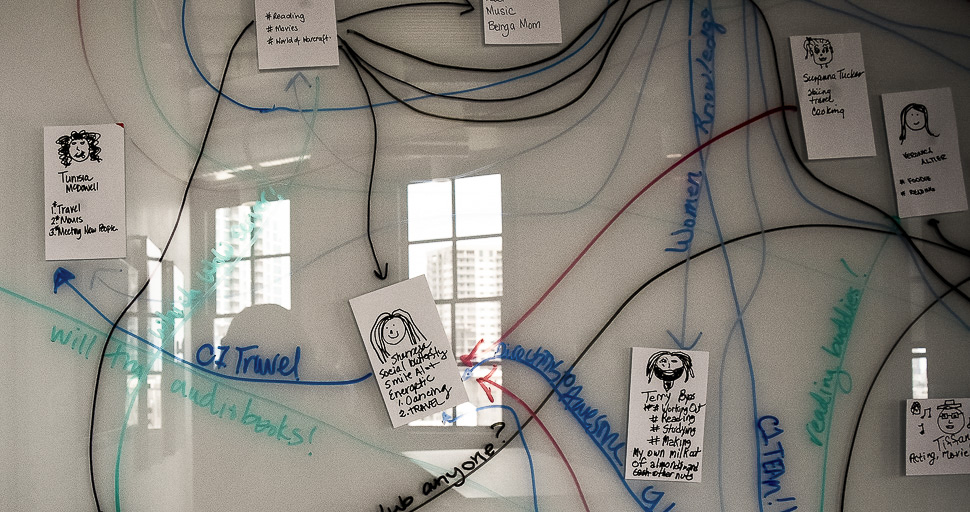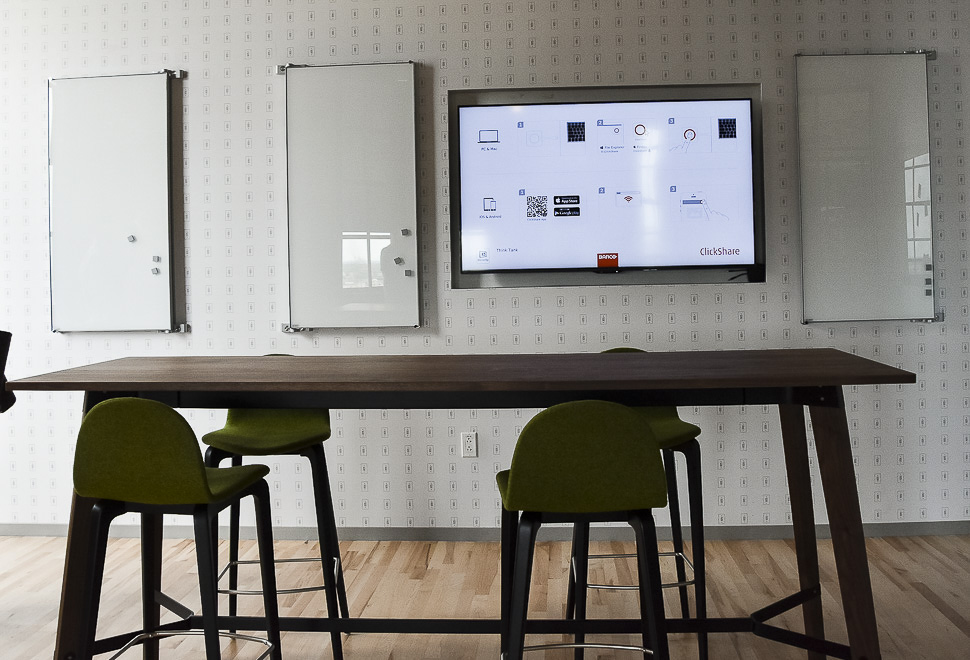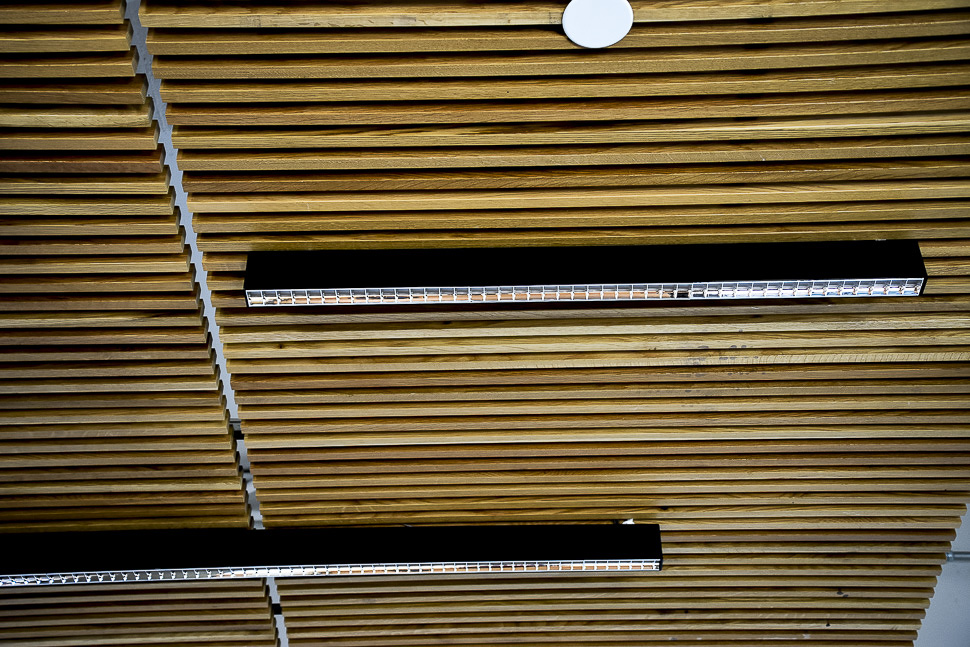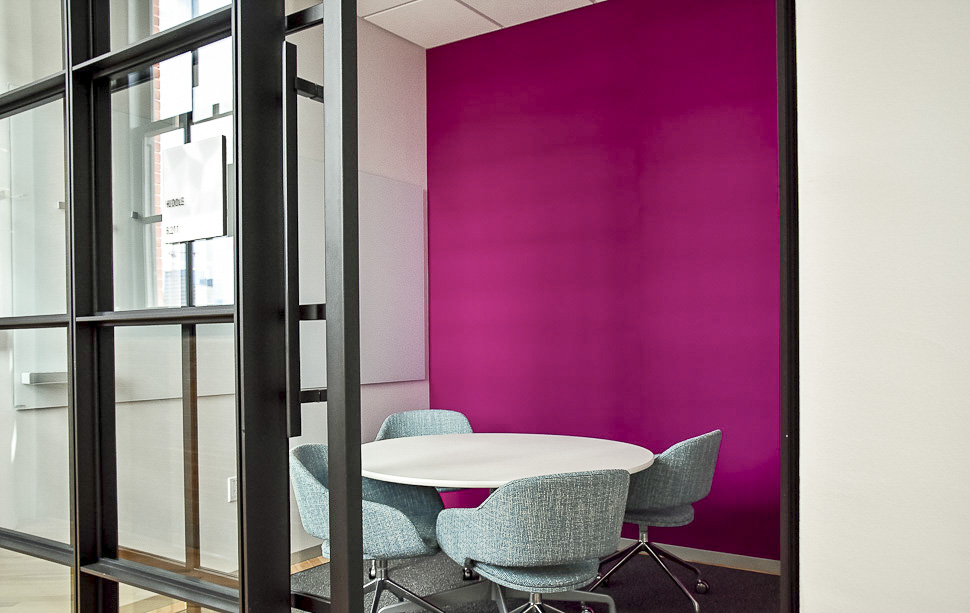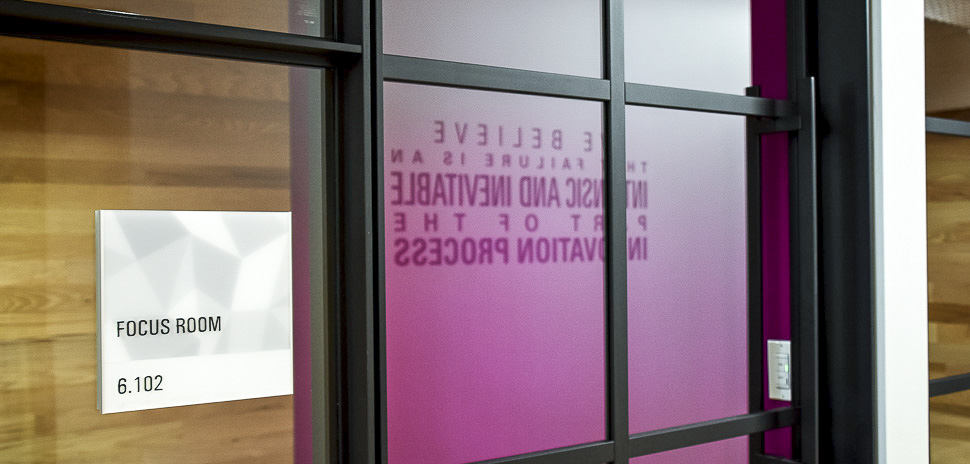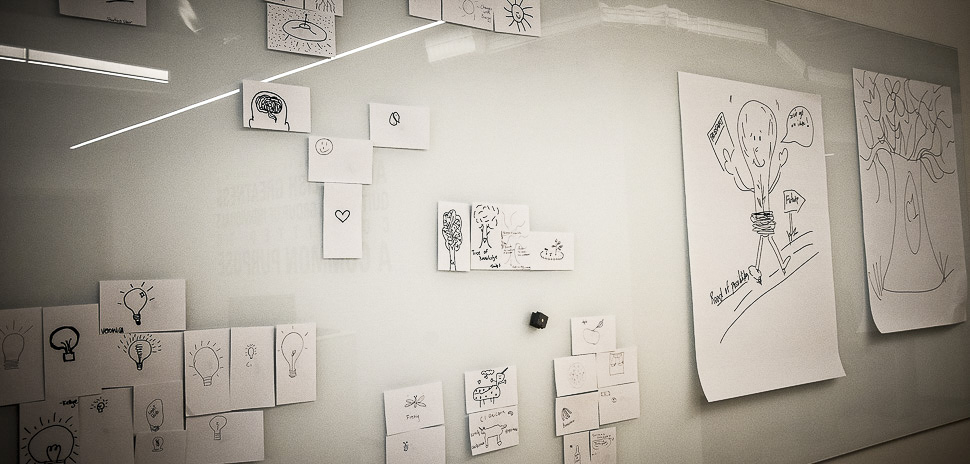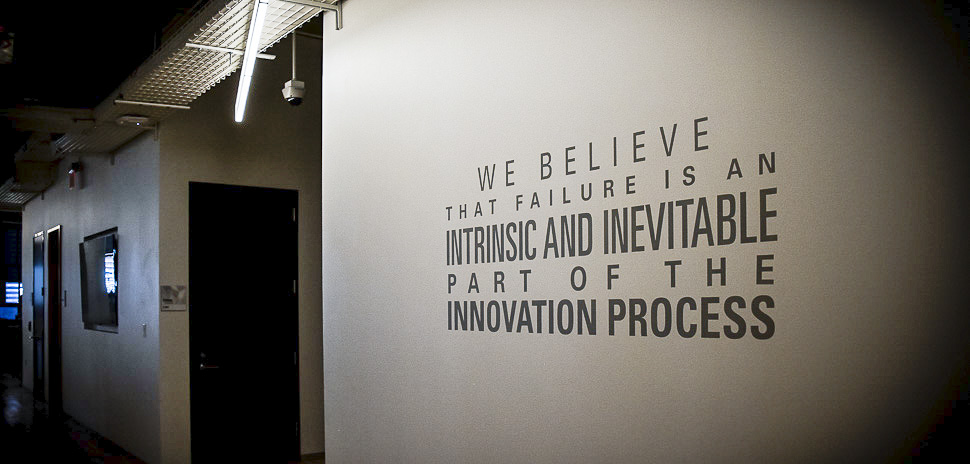 Common areas offer a place to relax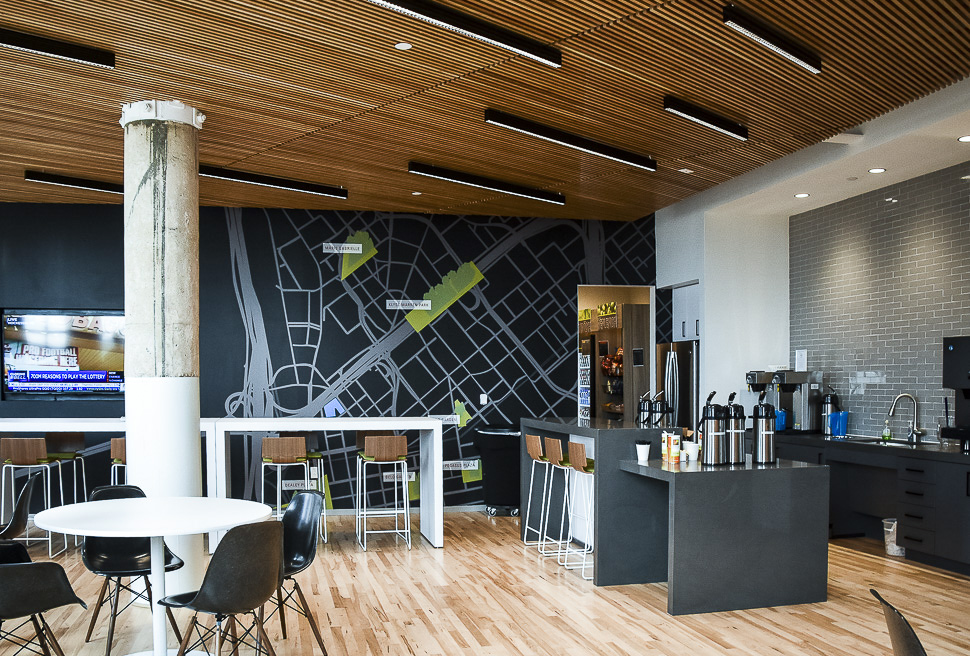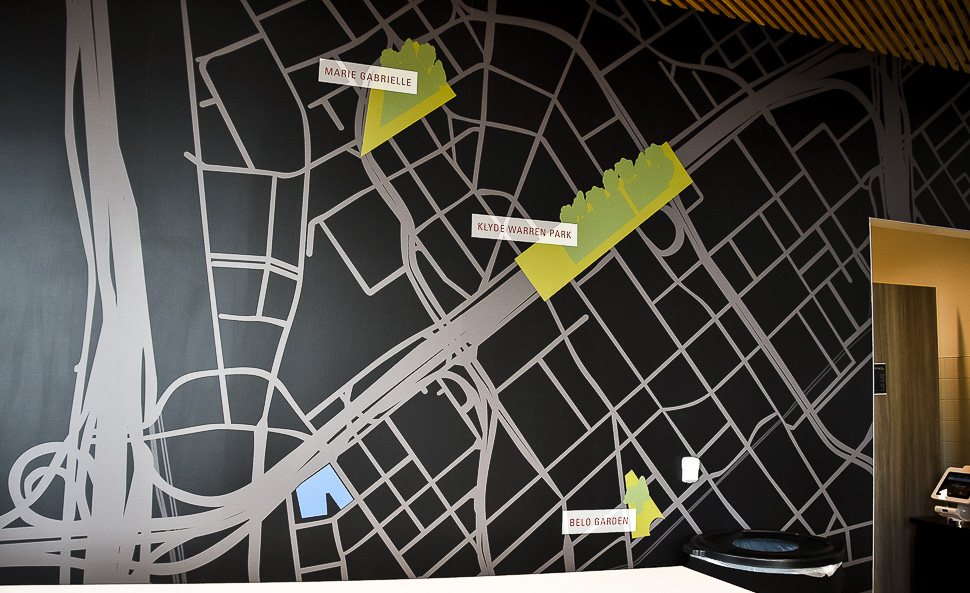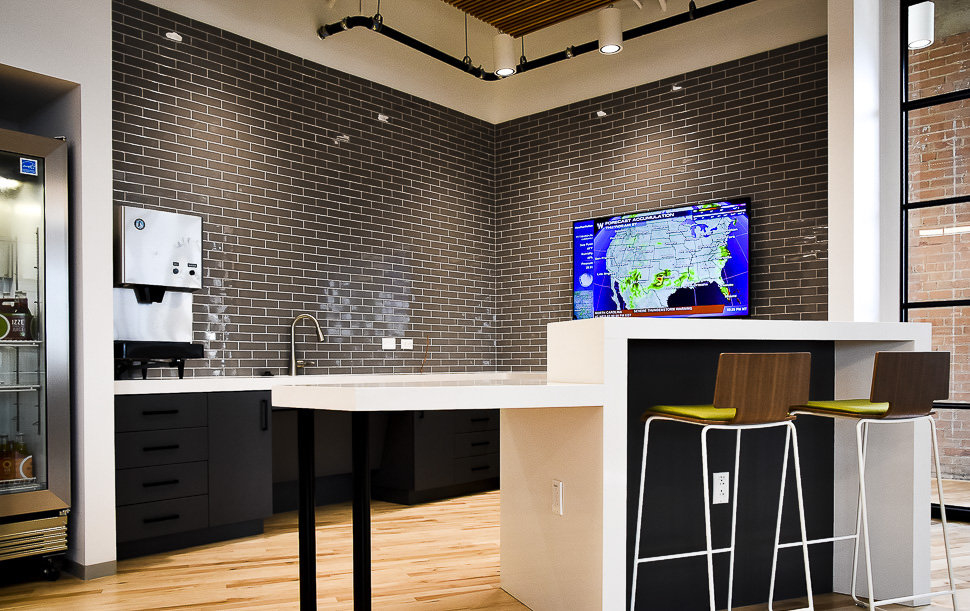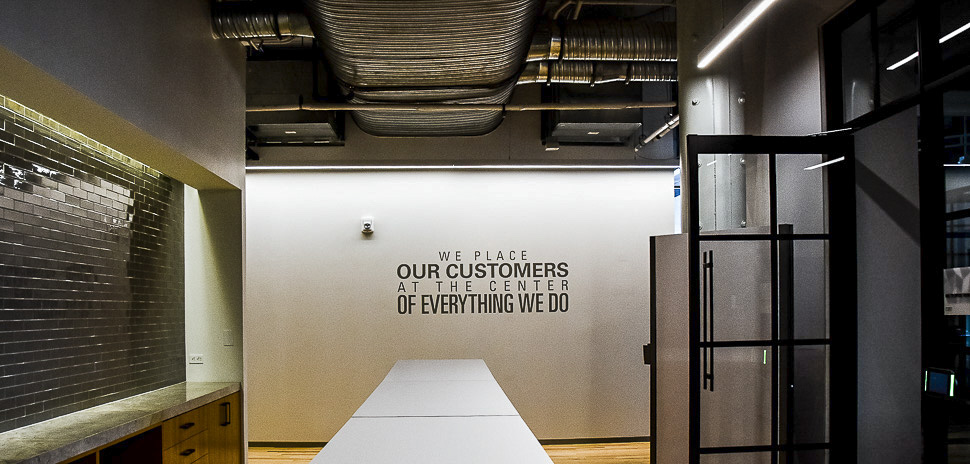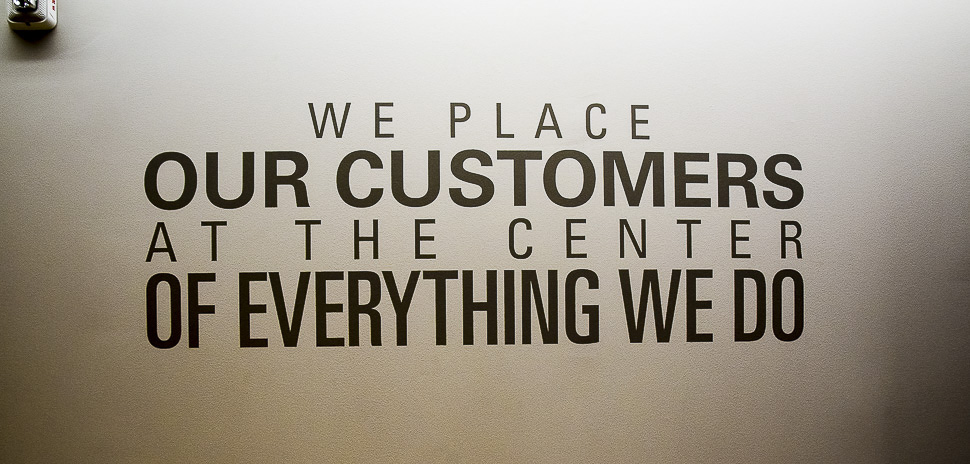 [Photos: Dallas Innovates]