North Texas is a big place, with plenty to do, see, hear, and watch. 
So, we scour the internet every week to find events and activities for you. To fill your calendar with events to come, check out our Save the Date guide full of innovation in Dallas. As always, things may change at any time, so be sure to check the official website or registration page for the latest details.
Don't miss a thing: Get Dallas Innovates Every Day. And, if you know of a great event, tell us about it. 
---
THURSDAY, JAN. 17
HOW TO STAND OUT THROUGH REGULAR CONTENT
The DEC @ Capital Factory in Dallas
6 – 9 p.m.
Learn from Brian Fanzo, who has an extensive background in technology, on how to stand out from the chaos by providing reliability and episodic content. This workshop will show attendees how to develop and create real-time social media content that is both relevant and relatable to all audiences.
Tickets are $17.50 – 45
Find more information here.
—
NEW YEAR, NEW CAREER: RESUME WORKSHOP & MOCK INTERVIEWS
The DEC @ Capital Factory in Dallas
6:30 – 8:30 p.m.
If you're on the job hunt, time to hone your skills. Sponsored by Women Who Code Dallas-Fort Worth, the event will feature a panel of women experienced in the field of technology that will review your resume and give application tips.
Tickets are free.
Find more information here.
—
RAINBOW VOMIT
Fair Park in Dallas
10 a.m. – 9 p.m., Wednesday – Sunday
Rainbow Vomit is described as a technicolor interactive art adventure by its creators, Curator Deanna Theis and Experience Director Rob Andrews. Housed in 2,600 square feet of space, the customized experience will allow guests to immerse themselves in a fantasy world of art, light, and sound. Get a glimpse inside the show or learn more about what to expect before you visit here.
Tickets are $15-25.
Find more information here.
---
FRIDAY, JAN. 18
USING DATA AS A COMMUNICATION SUPERPOWER
Double Tree by Hilton Hotel in Dallas
7:30 – 9:30 a.m.
Hosted by Amazon's Kristin Graham, this program aims to show the sexy side of the science of creating content. Featuring information about psychology, attention spans, and technology trends, the breakfast will show you how to better plan for and influence communication elements across different platforms. Guests are encouraged to bring questions and ideas for an interactive conversation.
Tickets are $17.50 – 45
Find more information here.
---
TUESDAY, JAN. 22

URBAN CONVERSATIONS SERIES
HKS Architects in Dallas
5:45 – 7:45 p.m.
Presented in coordination with UT Arlington and the Center for Metropolitan Density, College of Architecture, Planning and Public Affairs, join SWA Executive Designer Chuck McDaniel to learn about what it's like designing Downtown Dallas' newest park, Pacific Plaza, and other projects. The conversation will focus on the concept of "Walkable + Livable + Connected = Green."
Tickets are free.
Find more information here.
---
WEDNESDAY, JAN. 23 – SATURDAY, JAN. 26

DENTON BLACK FILM FESTIVAL
Various locations in Denton
Check the event schedule for times.
The annual Denton Black Film Festival is an event dedicated to addressing under-representation in film and media by creating a platform for black stories and creatives. All proceeds from the festival goes to scholarships for African American students based in Denton.
And, for this year's event, the Denton County Transportation Authority will provide free rides for attendees. At no cost, DCTA will host a ride promotion in which festival-goers can ride the agency's A-train and Denton and Lewisville Connect Bus system.
Tickets prices depend on the film.
Find more information here.
---
ENDS SUNDAY, JAN. 21
SLAVERY AT JEFFERSON'S MONTICELLO: PARADOX OF LIBERTY
African American Museum in Dallas
Times vary

Learn more about American history and slavery's roll in the country's past. The exhibit hosts over 300 items collected from Monticello, and has been extended due to its popularity. In addition to the exhibit, there is also a special feature on Sally Hemmings, who was the mother to several of Jefferson's children as well as one of his slaves.
Tickets are $0 to $10. 
Find more information here.
Credits: All photos, logos, and brand images are the property of their respective owners. Company, product, and service names used on this website are for identification purposes only. Trademarks included are the property of their respective owners. 
READ NEXT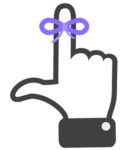 Save The Date: SXSW,
Blockchain & Decentralized Tech SuperSummit,

DreamHack Dallas

Mark your calendars, Dallas Innovators.

Whether you're interested in attending a workshop, conference or networking happy hour, Dallas Innovates is here to provide a guide for the who, what, and where of innovation in Dallas. Find upcoming events here.

Get on the list.
Dallas Innovates, every day. 
Sign up to keep your eye on what's new and next in Dallas-Fort Worth, every day.