North Texas has plenty to do, see, hear, and watch. 
We scour the internet every week to find events and activities for you. To fill your calendar with events to come, check out our Save the Date guide full of innovation in Dallas. As always, things may change at any time, so be sure to check the official website or registration page for the latest details.
Don't miss a thing: Get Dallas Innovates Every Day. And, if you know of a great event, tell us about it.
---
FRIDAY, JAN. 24
SOCIAL SCIENCE: ENGINUITY
Perot Museum of Science and History
7 – 11 p.m.
Create, hack and invent! Adults 21 and up can offer up their innovative ideas to see if they can solve the biggest challenges of the 21st century at Social Science: ENGine-uity.
Tickets are $20 for member, $29 for non-members
Find more information here.
—
AGRICULTURE AND TECHNOLOGY COLLIDE AT THE AG ROBOTICS CHALLENGE
The Museum's Oak Rooms @ Fort Worth Museum of Science and His
7:30 a.m. – 4:30 p.m.
Team members will build and program robots to complete a set of challenges. Demonstrating robotics, engineering and problem-solving skills the robots will compete activities such as planting seeds, pulling weeds or moving bagged feed. The challenge will be streamed to the Museum's Imaginer Studio for guest viewing. 
Find more information here.
---
SUNDAY, JAN. 26
INTERNATIONAL HOLOCAUST REMEMBRANCE DAY COMMEMORATION
Dallas Holocaust and Human Rights Museum
2 p.m. 
The Dallas Holocaust and Human Rights Museum will be commemorating the International Holocaust Remembrance Day to reflect upon the tragedy of the Holocaust. This year marks the 75th anniversary of the liberation of Auschwitz and the museum will host a reflection that takes place in the museum's theater. 
Tickets are free.
Find more information here.
---
TUESDAY, JAN. 28
THE PULSE: HEALTHCARE INNOVATION BREAKFAST SERIES
Health Wildcatters
7:30 a.m. – 9 a.m.
Join John Olajide, founder and CEO of Axxess, as he shares his journey of building the leading home healthcare technology company in North America. The Pulse Health Startup Education Series is designed for healthcare entrepreneurs and will provide access to key building blocks. 
Tickets: $20-$99
Find more information here.
---
WEDNESDAY, JAN. 29
HOW I MADE MY FIRST MILLION
The Dallas Entrepreneur Center @ Redbird
6-8 p.m.
Hear real-life experiences and lesson from entrepreneurs on how they made their first million dollars or reached millionaire status. Part One features Randy Bowman, CEO of AT LAST Inc.
Free
Find more information here.
---
SATURDAY, FEB. 1
2020 CHINESE NEW YEAR FESTIVAL
NorthPark Center
11 a.m. – 4 p.m.
The Crow Museum of Art is celebrating the 21st annual Chinese New Year Festival, celebrating the Year of the Rat! The event will include vibrant entertainment and cultural performances  featuring stunning lion and dragon dances, musical and martial-arts demos, art making and calligraphy, and specialty booths. A special Chinese New Year-inspired exhibition will also be on view on Level One between Burberry and Louis Vuitton through March 1. 
Free
Find more information here.
---
SATURDAY, FEB. 8
DALLAS FUEL OPENING WEEKEND AND WINTER ESPORTS INVITATIONAL
Esports Stadium Arlington 
Times vary 
The Dallas Fuel, North Texas's hometown esports team, will be competing in the Overwatch League and will also be partnering with Burleson ISD to host the Winter Esports Invitational. The invitational will feature amateur competition in video games including Fortnite, Rocket League, Super Smash Bros., and Minecraft. During opening weekend, the Dallas Fuel will play their first home match of the season versus the LA Valiant at 6 p.m. 
Ticket prices vary.
Find more information here.
---
FRIDAY, FEB. 14
ROMANCING THE STONE
Perot Museum of Science and History
7 – 11 p.m.
Here's a unique night out for Valentine's Day? Explore the Museum without kids at Romancing the Stone, offering guests ages 21 and up a gem-themed celebration of love. The evening will feature engaging activities focused on romantic jewels and the science of love and attraction. Ticket holders can hear about the history of the engagement ring, crack a geode, pan for take-home sapphires, among other activiities.
Tickets: $70 for members, $75 for non-members
Find more information here.
---
FRIDAY, FEB. 21 – SATURDAY, FEB. 22
WOMEN IN SCIENCE AND HEALTHCARE HACKATHON REGISTRATION  
Female innovators, entrepreneurs, and future leaders will gather during the WISH Hackathon for a 2-day event to create actionable solutions for problems facing the healthcare and life sciences industries. Students, experienced physicians, budding entrepreneurs, and all who are interested in healthcare, are invited to develop creative solutions to some of the industry's biggest pain points. 
Find more information here.
---
FRIDAY, MARCH 6
DRC'S 23RD ANNUAL WOMEN'S BUSINESS CONFERENCE
Hyatt Regency Dallas
Times vary
Join Stacy London from What Not To Wear and cohosts of Pantsuit Politics Beth Silvers and Sarah Stewart Holland at DRC's annual women's business conference. This years theme is "100", marking the centennial of the 19th amendment. Young professionals and executives will come together for this day of programming celebrating the modern professional woman and honoring those who fought for women's equality!
Ticket prices vary.
Find more information here.
---
SUNDAY, MARCH 8
CONCERT FOR KINDNESS
Moody Performance Hall @ Dallas Arts District 
6 – 9 p.m. 
Join the 9th annual Concert for Kindness hosted by Artists for Animals to raise funds for homeless pets in Dallas. A blend of musicians, artists, photographers, and animal lovers will come together to celebrate animals and various North Texas nonprofits helping the homeless pets of Dallas. Attendees can enjoy classical music, wine, a silent auction, and other performances of all types throughout the night. 
Tickets are $100
Find more information here.
---
ONGOING EVENTS
SATURDAY, OCT. 19 – SUNDAY, MARCH. 22
ORIGINS: FOSSILS FROM THE CRADLE OF HUMANKIND
Perot Museum 
Museum hours.
This rare exhibition will also mark the first time that ancient hominin fossils have traveled for public display since "Lucy" (Australopithecus afarensis) between 2007 and 2013. Discovered in 2008 by then 9-year-old Matthew Berger, Au. sediba were some of the most complete hominin skeletons known in the fossil record at the time. Just five years later, the first fossils of another new ancient relative, H. naledi (formally described in 2015), were dramatically unearthed in South Africa by a Wits University team including the Perot Museum's Dr. Becca Peixotto, Director and Research Scientist of the Center for the Exploration of the Human Journey. Together, these two remarkable discoveries provide further compelling evidence for the complex and nuanced processes of human evolution. 
READ NEXT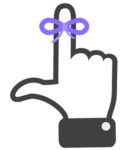 Whether you're interested in attending a workshop, conference or networking happy hour, Dallas Innovates is here to provide a guide for the who, what, and where of innovation in Dallas. Find upcoming events here.

Get on the list.
Dallas Innovates, every day. 
Sign up to keep your eye on what's new and next in Dallas-Fort Worth, every day.