North Texas is a big place, with plenty to do, see, hear, and watch. 
So, we scour the internet every week to find events and activities for you. To fill your calendar with events to come, check out our Save the Date guide full of innovation in Dallas. As always, things may change at any time, so be sure to check the official website or registration page for the latest details.
Don't miss a thing: Get Dallas Innovates Every Day. And, if you know of a great event, tell us about it. 
---
OPENS MONDAY, APRIL 15 
'CELEBRATE THE CHILDREN' EXHIBITION
Dallas Arboretum in Dallas
Arboretum is typically open from 9 a.m. – 5 p.m.
Artist Gary Lee Price has a new installation being unveiled at the Dallas Arboretum on April 15, featuring hand-bronzed sculptures of children at play. Visitors to the arboretum will be able to interact with the sculpture, which features over 25 different bronzed sculptures, many of which are designed after his own children. The exhibit will run through Oct. 15.  
Check here for seasonal prices.  
Find more information here.
---
SATURDAY, MAY 18
ANNA LOU GLASS COLLECTIVE
1302 Dragon St. in Dallas 
6 – 10 p.m.
Meet the artists behind the Anna Lou Glass collective and tour their newly renovated space at the gallery's grand opening. Food and drink will be available for all guests, and a DJ and rooftop view will be available all night. Attending artists include Anna Curnes, Christi Meril, Melissa Ellis, and Annie Griffith. 
Free.
Find more information here.
---
SUNDAY, MAY 19 – SUNDAY, SEPTEMBER 1

DIOR: FROM PARIS TO THE WORLD
The Dallas Museum of Art in Dallas
Museum hours
This new exhibit at the DMA covers more than 70 years of the House of Dior's legacy, featuring a huge selection of accessories, photographs, original sketches, runway videos, archival material, and over 100 couture dresses. The legendary Christian Dior is known for generating a movement in fashion history with his lavish embroidery, luxurious fabrics, and elegant silhouettes. Unique for this exhibit, the museum paired the fashion with works of art from its permanent collections, creating a cohesive tie between the two.
Ticket prices vary. Timed tickets are required.
Find more information here.
---
MONDAY, MAY 20
TREND FORWARD CAPITAL PITCH-OFF COMPETITION
Trend Forward Capital's U.S. Headquarters in Dallas
12 – 2:30 p.m.
We first told you about this startup event in February and now it's finally here. Feel free to watch as finalists pitch in front of a panel of judges that includes executives as well as local investors and entrepreneurs. The winners of this pitch-off competition will receive $10,000, two tickets to CES 2020, and a finalist slot for the Forward Thinker Award at CES 2020. 
---
TUESDAY, MAY 21
NORTH TEXAS LIFE SCIENCE CAREER SYMPOSIUM  
Community Beer Company in Dallas
5 – 9 p.m.
As first-ever event of its kind to hit the DFW area, LSCS is hoping to become an annual event dedicated to connecting academic talents with professionals in the world of life sciences. Dr. John Milligan, Ph.D. and Dr. Gaurab Chakrabarti, MD, Ph.D. will be keynote speakers at the event. You must be 21 or older to attend the event. 
Tickets are $15 to $2,500.
Find more information here.
—
DALLAS BLOCKCHAIN CAPITAL SUMMIT
Addison TreeHouse in Addison
3 – 6 p.m.
This pitch summit is hosting prominent blockchain organizations that are raising seed or series A capital. At the event, five blockchain businesses will present their pitches, and investors and other blockchain professionals looking to strengthen their network will hear them out.
Tickets are $10.
Find more information here.
---
WEDNESDAY, MAY 22
STARTUP GRIND: FIRESIDE CHAT WITH JOE BEARD 
Capital Factory + The DEC in Dallas
5:30 – 7:30 p.m.
Joe Beard's career spanned several different industries—investment banking, semiconductor manufacturing, the military, entrepreneurship—before he joined Perot Jain as a partner in 2015. He has spent several years advising CEOs on raising capital, strategy, and creating maximum value out of M&A and IPO transactions. Today, he is focused on delivering the same advice to the Perot Jain portfolio companies.
Tickets are $10.
Find more information here.
Credits: All photos, logos, and brand images are the property of their respective owners. Company, product, and service names used on this website are for identification purposes only. Trademarks included are the property of their respective owners. 
READ NEXT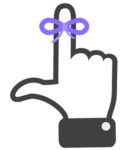 Save The Date: DreamHack Dallas, J.P. Morgan Texas Startups Roadshow, Digital Fight Club
Mark your calendars, Dallas Innovators.
Whether you're interested in attending a workshop, conference or networking happy hour, Dallas Innovates is here to provide a guide for the who, what, and where of innovation in Dallas. Find upcoming events here.

Get on the list.
Dallas Innovates, every day. 
Sign up to keep your eye on what's new and next in Dallas-Fort Worth, every day.