North Texas has plenty to do, see, hear, and watch. 
We scour the internet every week to find events and activities for you. To fill your calendar with events to come, check out our Save the Date guide full of innovation in Dallas. As always, things may change at any time, so be sure to check the official website or registration page for the latest details.
Don't miss a thing: Get Dallas Innovates Every Day. And, if you know of a great event, tell us about it.
---
FRIDAY, MARCH 27
ENGAGE DALLAS LEADERSHIP SUMMIT 
The Bomb Factory 
8 a.m. – 4 p.m.
Hosted by the Mayor's Star Council, Engage Dallas is the first and only leadership conference of its kind that brings together Dallas' diverse young professionals for an exciting day of networking, learning about current issues in the city and incredible opportunities for engagement and to get involved! Special guests and speakers include Texas State Senator John Cornyn, Dallas Mayor Eric Johnson, Dallas City Manager TC Broadnax, Byron Sanders, CEO Big Thought and Trey Bowles, co-founder and executive chairman. 
Ticket are $125. 
Find more information here.
---
THURSDAY, APRIL 2
DALLAS HOLOCAUST AND HUMAN RIGHTS MUSEUM: RWANDA'S PATHWAYS BACK TO TRUST
Virtual Programming
7 p.m. 
Join in the virtual programing from the DHHRM with Carl Wilkens, a humanitarian aid worker who put his life on the line to save lives during the Rwandan genocide. He will share personal stories from the genocide and his recent trips to Rwanda, as well as lessons learned about survivors, perpetrators, and his journey. The event will be available on Zoom. 
Find more information here.
---
WEDNESDAY, APRIL 29
STOP FOOD WASTE DAY
The Perot Museum
11 a.m. – 2:30 p.m.
40% of food produced in the U.S. goes uneaten—if this food waste was a country, it would be the third-largest greenhouse gas producer in the world. In honor of Earth Day, the Perot Museum and its Wolfgang Puck Café join forces with Kroger for Stop Food Waste Day. To raise awareness about the topic, the public is invited to cheer on local celebrity chefs as they compete in a "waste not" cook-off to create gourmet dishes with little to no waste. 
Free with general admission. 
Find more information here.
---
WEDNESDAY, MAY 4
COFOUNDERS LEAGUE
WeWork Thanksgiving Tower
6 – 8 p.m. 
Founders that are looking for business partners, first employees, and early-stage companies are invited to attend the Cofounders League Meeting. The Cofounders League seeks to match founders with partners and foundational employees to assist companies in the start-up process. Join Jessica Vittorio, startup attorney and community leader, as the guest speaker for the first Cofounders League event.  
Tickets are free.
Find more information here.
---
ONGOING EVENTS
SATURDAY, OCT. 19 – SUNDAY, MARCH. 22
ORIGINS: FOSSILS FROM THE CRADLE OF HUMANKIND
Perot Museum 
Regular museum hours
This rare exhibition will also mark the first time that ancient hominin fossils have traveled for public display since "Lucy" (Australopithecus afarensis) between 2007 and 2013. Discovered in 2008 by then 9-year-old Matthew Berger, Au. sediba were some of the most complete hominin skeletons known in the fossil record at the time. Just five years later, the first fossils of another new ancient relative, H. naledi (formally described in 2015), were dramatically unearthed in South Africa by a Wits University team including the Perot Museum's Dr. Becca Peixotto, Director and Research Scientist of the Center for the Exploration of the Human Journey. Together, these two remarkable discoveries provide further compelling evidence for the complex and nuanced processes of human evolution. 
Ticket prices vary.
Find more information here.
---
SATURDAY, APRIL 25 – MONDAY, SEPT. 7
TEXAS DEBUT! THE SCIENCE BEHIND PIXAR
The Perot
Join the Perot for a unique look into the Pixar process. Explore the science and technology behind some of the most beloved animated films and their characters. Visitors will get a hands on experience with science, technology, engineering, and math (STEM) concepts used by the artist and computer scientists who help bring Pixar films to the big screen. More than 50 interactive elements will take the visitors through the filmmaking process, giving them an unparalleled view of the production pipeline. 
Ticket prices vary. 
Find more information here.
READ NEXT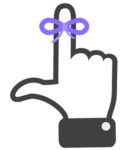 Whether you're interested in attending a workshop, conference or networking happy hour, Dallas Innovates is here to provide a guide for the who, what, and where of innovation in Dallas. Find upcoming events here.

Get on the list.
Dallas Innovates, every day. 
Sign up to keep your eye on what's new and next in Dallas-Fort Worth, every day.