North Texas has plenty to see, hear, and watch. 
But in the midst of the COVID-19 pandemic, things to do are a little different. We've rounded up a few events and activities for innovators so you can stay involved from the comfort of your home or six feet away. You'll also find a few drive-through experiences among the options. Here's our selection of technology events, creative activities, and business inspiration for innovators this week.
As always, things may change at any time, so be sure to check the official website or registration page for the latest details. 
Don't miss a thing: Get Dallas Innovates Every Day. And, if you know of a great event coming up, tell us about it.
---
FRIDAY, JANUARY 15 – SATURDAY, JANUARY 23
2021 DR. MARTIN LUTHER KING JR. CELEBRATION WEEK
Online
Check schedule for times 
For the 39th year, the City of Dallas is hosting a celebration of Martin Luther King Jr.'s life and legacy. The weeklong series of events will be completely virtual and will include a candle lighting ceremony, a youth summit, a job fair, a scholarship and awards gala, and more. A full list of the week's events can be found here.
Find more information here.
---
SATURDAY, JANUARY 16
#FORWARD TOGETHER: A MASS ORGANIZING MEETING
Online
2 – 5 p.m.
Speakers will virtually come together nationwide to discuss electoral and social justice issues. This virtual event is being held through a partnership between The Frontline, Women's March, Rising Majority, the Movement for Black Lives, Working Families Party, United We Dream, and others. Dallas' Damany Daniel, known for his relation to Bomb Factory and Event Nerd, has helped with the event's organization.
Speakers include:
Aryanna Pressley, a U.S. House of Representatives Congresswoman from Massachusetts' 7th District
Rinku Sen, President and Executive Director of ​Race Forward​: The Center for Racial Justice Innovation

Brittany DeBarros, United States Army Reserve; Captain, Tactical Psychological Operations Detachment Commander
Find more information here.
—
MLK DAY OF SERVICE
Moss Haven Farm in Dallas
1 – 4 p.m.
Moss Haven Farm is hosting a day of service in honor of Martin Luther King Jr. Day in which volunteers can help prepare the farm for spring planting, spruce up the garden beds, and move mulch.
Free
Find more information here.
---
MONDAY, JANUARY 18
THE 2021 MARTIN LUTHER KING, JUNIOR SYMPOSIUM
Online
Noon – 1 p.m.
This event will focus on the topic "The Impact of Slavery on Rev. King's 'Dream'" and will feature a number of panelists and entertainers. Annette Gordon-Reed, the first African American to win the Pulitzer Prize for History, will be the event's keynote speaker.
Tickets are free to $15
Find more information here.
---
THURSDAY, JANUARY 21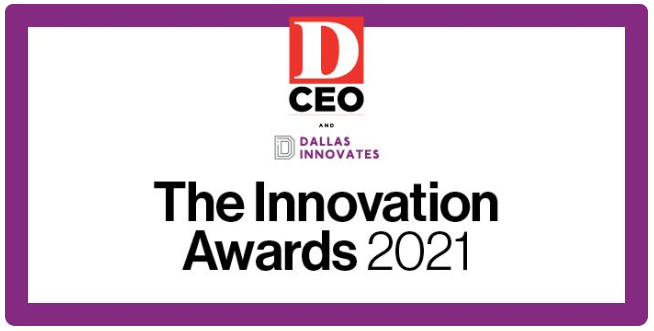 THE INNOVATION AWARDS 2021
Hosted by D Innovates and D CEO
Online
5 – 7 p.m.
Join D CEO and Dallas Innovates as we honor outstanding companies, CEOs, CIOs, CTOs, entrepreneurs, and other leaders driving innovation in North Texas.
$20
Find more information here.
—
2021 ECONOMIC OUTLOOK 
Online
CIBC managing director and chief economist Avery Shenfeld will be discussing the business outlook for the new year, which will be followed by panelists speaking on what's to come for Dallas-Fort Worth. Panelists include:
Chris Bradford, president, Newline Interactive
Gary Giles, CEO, Innovations in Nutrition + Wellness
Terry Hungle, EVP, CFO, Mavenir
Greg Leftwich, managing director, Southwest Region, CIBC U.S.
Free
Find more information here.
—
SCORE FORT WORTH PRESENTS SECOND STIMULUS PACKAGE: AN OVERVIEW OF THE NEW STIMULUS BILL
Online
1 – 2 p.m.
SCORE Fort Worth is presenting an informative session on the stimulus bill that came as part of an end-of-year pandemic relief package. During the event, SCORE plans to cover changes to the Paycheck Protection Program, the loan forgiveness process, SBA loan programs, and more.
Free
Find more information here.
—
CENTER FOR BRAINHEALTH PRESENTS SIPS & SCIENCE: WALK LIKE A GREEK, THINK LIKE ARISTOTLE
Online
7 – 8 p.m.
Kirk Erikson, a professor of Psychology at the University of Pittsburgh, will be discussing recent discoveries and science-based guidelines behind how exercise can benefit cognitive function. With exercise being a popular new year's resolution, it's a great time to learn how even walking around your neighborhood can contribute to brain growth and cognition preservation.
Free
Find more information here.
---
TUESDAY, JANUARY 26
TECHTITANS PRESENTS NAVIGATING THE GREAT DIGITAL MULTI-VERSE OF CES 2021
Online
Noon – 1 p.m.
To recap the virtual Consumer Electronics Show 2021, Tech Titans member and 2thedge Founder Ty Harmon will be discussing highlights and takeaways from the annual event. This event also marks the start of Tech Tuesday, a new Tech Titans programming feature.
Tickets are free to $10
Find more information here.
---
TUESDAY, JANUARY 26 – THURSDAY, JANUARY 28
SMART GROWTH AMERICA EQUITY SUMMIT
Online
Check schedule for times
This three-day virtual summit will center on how to improve racial equity in smart growth work through a variety of speakers and a daily discussion between a panel of experts. The summit's speakers will tackle topics such as how to promote equity in housing and land use, how to right the wrongs of past, and more.
Free
Find more information here.
---
TUESDAY, FEBRUARY 16
CAPITAL FACTORY PRESENTS BLACK IN TECH SUMMIT
Online
Noon – 2:30 p.m.
Black leaders, entrepreneurs, and allies in tech are invited to join the third annual Black in Tech Summit, during which there will be a keynote speech, discussions, and panels. There will also be a $100,000 Investment Challenge in which four finalists will make a pitch for their startups.
Free
Find more information here.
---
THURSDAY, FEBRUARY 25
AccelerateHER PITCH EVENT
Online
5 – 7 p.m.
Texas Woman's University Center for Women Entrepreneurs and Stoke, a Denton coworking space, are coming together to host this pitch competition. The six entrepreneurs participating are part of the startup incubator program AccelerateHER.
Free
Find more information here.
---
THURSDAY, MARCH 4, 2021
DALLAS REGIONAL CHAMBER 2021 ANNUAL MEETING 
Online
Noon – 1 p.m.
The Dallas Regional Chamber is celebrating five years of progress in economic development, education and workforce, talent attraction, and public policy during its annual meeting. The DRC also plans to reveal its new three-year plan highlighting "a renewed commitment to making the Dallas Region the best place in the United States for all people to live, work, and do business."
Tickets are free to $100
Find more information here.
---
ONGOING
PEROT MUSEUM'S ORIGINS: FOSSILS FROM THE CRADLE OF HUMANKIND
Online
Although the Perot Museum may not be open for business, a virtual 360-degree tour of the Origins: Fossils from the Cradle of Humankind exhibition is. Guests can virtually explore real fossils and follow the journey of scientists actively working on and researching two new species.
Free.
Find more information here.
—
DMA AT HOME
Online
The Dallas Museum of Art is offering virtual museum experiences with a new virtual exhibition and gallery experiences, behind-the-scenes stories from around the museum, guides and activities to use at home, and art from around the world and from the local community.
Free.
Find more information here.
—
WRITING WORKSHOPS DALLAS AND GEMINI INK PRESENT THE BIG TEXAS READ
Online
This statewide virtual book club is a collaborative effort from Writing Workshops Dallas and San Antonio's Gemini Ink. Every two weeks, prose or poetry written by a Texas-based author will be discussed, featuring chats with the authors and Q&As.
Upcoming authors and titles include:
March 10, 2021: Julia Heaberlin: We Are All the Same in the Dark

April 7, 2021: Heather Harper Ellet: Ain't Nobody Nobody
Free
Find more information here.
—
BLIND ALLEY PROJECTS
Fort Worth (drive-by, not a virtual event)
Daylight hours only
The idea behind this drive-by art gallery was thought up three years ago, but was finally activated this spring due to the ongoing pandemic. The gallery is currently featuring TCU MFA students' pieces that were originally canceled due to COVID-19. "Each individual exhibition represented ideas that would have been addressed in each student's thesis exhibition while responding to the exhibition space itself," writes Gila Espinoza for Art&Seek. Currently, Hector A. Ramirez's "Entre Piedras y Copia" is on display. Upcoming artists include British artist Richard Wentworth and sculptor Gene Owens.
Free
Find more information here.
—
CABARET DRIVE-IN MOVIE NIGHTS
Brizo Bar in Richardson
Every Friday and Saturday evening
As movie theaters have closed due to COVID-19, Reid Robinson transformed his bar Brizo into a movie drive-in called CarBaret, along with curbside dining service from the Brizo kitchen and bar and a variety show. Films are announced on Facebook each week where attendees can RSVP for one of the 40 spots available each night.
Tickets are $15.
Find more information here.
—
1 MILLION CUPS FRISCO VIRTUAL PROGRAM
Online
Every Wednesday at 9 a.m.
1 Million Cups is kicking off its Education for Entrepreneurs series. 1 Million Cups says it helps first-time entrepreneurs get connected to the startup community and experienced entrepreneurs take the next step through feedback and resources.
Free
Find more information here.
—
1 MILLION CUPS FORT WORTH PRESENTATION
Online
Every Wednesday at 9 – 10 a.m.
Each week, 1 Million Cups Fort Worth plans to feature two presenters who will discuss their business' services and needs, followed by a Q&A during which the presenters can offer helpful suggestions. One of the upcoming presenters is Michael Wilson of Processology, Corp. He plans to discuss what business process management, documentation, and improvement is, as well as why every business needs to actively practice it.
Free
Find more information here.
—
THROUGH MONDAY, MARCH 1, 2021
BLACK GIRL MAGIC MUSEUM
Mesquite
9 a.m. – 9 p.m., Thursday – Sunday
Part of the mission in creating the Black Girl Magic Museum was to "let young Black girls know they are worthy, and they are loved," museum creator Dominique Hamilton told the Dallas Morning News. The museum features Black history and culture, along with the stories of Black leaders.
Tickets are $25 for adults and $15 for children
Find more information here.
---
THROUGH MONDAY, FEBRUARY 15, 2021
WONDER WOMAN 1984 AUGMENTED REALITY EXPERIENCE
AT&T Discovery District in Dallas
Monday-Thursday, 10 a.m. to 6 p.m.; Friday, Saturday, 10 a.m. to 9 p.m.
Thanks to 5G tech and augmented reality, fans can use Wonder Woman's wrist gauntlets and stop bad guys by activating a shockwave (causing a rumble) in the store. Visitors can even see the store "destroyed" around them, according to AT&T.
Find more information here.

Get on the list.
Dallas Innovates, every day. 
Sign up to keep your eye on what's new and next in Dallas-Fort Worth, every day.