North Texas is a big place, with plenty to do, see, hear, and watch. So, we scour the internet every week to find events and activities for you. As always, things may change at any time, so be sure to check the official website or registration page for the latest details.
Don't miss anything: Get Dallas Innovates Every Day. And, if you know of a great event, tell us about it. Event details courtesy of organizers.
---
Saturday, September 30
Deep Ellum Community Center Grand Opening
Hosted by Deep Ellum Foundation
2528 Elm St., Dallas
5 p.m.
Dallas residents, Deep Ellum stakeholders, community leaders, and visitors will come together for the grand opening celebration of the Deep Ellum Community Center, with the evening kicking off just down Elm Street from the new Community Center under the I-345 overpass. An outdoor art installation, "Invisible Deep Ellum," will feature advertisements and selected pages from the 1911 and 1925 Black Business directories. Actor, director, and writer Akin Babatunde will give an a cappella performance of Blind Lemon Jefferson's "See That My Grave Is Kept Clean" followed by remarks by Alan Govenar and Deep Ellum leaders Stephanie Keller Hudiburg and Breonny Lee. The grand opening will continue at the new Deep Ellum Community Center (2528 Elm St., Dallas, TX 75226) where its historical permanent exhibition and inaugural temporary exhibition will be unveiled.
---
Saturday, September 30 – Sunday, October 1
Black Girl Magic Reimagined 2023
Presented by Boss Women Media
Strauss Square AT&T Performing Arts Center, Dallas
9:30 a.m. to 3:30 p.m.
Business owners, founders, content creators, and others interested in education, inspiration and community can meet with speakers and influencers, as well as network with each other. Key speakers for the summit include Keke Palmer (actress and media mogul), Nicole Lynn (professional sports agent), Kerone Vatel (head of Community Impact & Investment, Capital One), Shena Ashley (president, Capital One Insights Center) and more. The summit will include panel discussions, a VIP breakfast with plant-based food expert Pinky Cole of Slutty Vegan, a wellness event, a Black-owned marketplace, and happy hours for networking. As part of the summit, Capital One Business will sponsor the Black Magic Reimagined Pitch Competition, providing $100,000 in grants to three women-owned small businesses.
Go here to learn more and purchase tickets.
—
Cowtown Comic Con
Hosted by the Texas Film Commission
Will Rogers Memorial Center – Amon B. Carter Jr. Exhibits Hall, Fort Worth
Saturday (9/30) 10 a.m. to 5 p.m. and Sunday (10/1) 11 a.m. to 4 p.m.
Cowtown Comic Con is the Fort Worth area's newest Comic Con.  They are dedicated to bringing comic book fans more than just a celebrity show.  They want everyone to come out and enjoy themselves for an affordable price.  As fans, they want to showcase the artists and comic creators that are helping to shape the comic industry.  If you are a comic fan, they encourage you to attend and come out and see the artists, vendors and more that are here to bring you a weekend full of joy.
---
Thursday, October 5
TechFW's Impact Showcase
Hosted by TechFW
Simmons Bank Pavilion at Dickies Arena
5 p.m. to 8 p.m.
Learn about the cutting-edge tech startup scene in North Texas at TechFW's Impact Showcase. Whether it's saving the planet, enhancing infant care, or integrating green energy into travel, these founders are the ones making an impact. TechFW will recognize the nominees and winners of the 2023 Impact Award, the Rising Star Award, the Legacy Award, the Lasting Impact Award, and the People's Choice Award. The TechFW 2023 Impact Showcase will feature more than 30 tech startups. Come enjoy food, drinks, networking, and an awards ceremony to honor standout startups who are making an impact. This is your chance to meet the ones shaping our tomorrow, today.
Learn more here. Get tickets here.
—
IoT Texas Happy Hour: Challenges and Benefits of Deploying IoT Devices in Restaurants
Hosted by IoT Texas
Hybrid event; online and in-person at Springhill Suites by Marriott Dallas Richardson/University Area
6 p.m. to 7:30 p.m.
Eric Neilson, CTO at Ziosk, will discuss the challenges of digitizing restaurants, including deploying dozens of IoT devices in bandwidth-limited environments, putting payment devices on restaurant tables, handling offline events and internet outages. He also will talk about how technology can relieve some of the pain points restaurant owners experience and how they can create new revenue streams. The event is free with refreshments available for purchase. The bar opens at 5 p.m.
---
Thursday, October 5 – Saturday, October 7 
2023 Global Consortium of Entrepreneurship Centers conference
Hosted by The University of Texas at Dallas, various times and locations
The GCEC is an academic organization that addresses important emerging topics for the nation's university-based centers for entrepreneurship. Over 200 established and emerging entrepreneurship centers—including ones from international universities—work together at the GCEC to share best practices, develop programs and initiatives, and collaborate and assist each other to advance, strengthen, and celebrate the role of universities in teaching tomorrow's entrepreneurs. The upcoming GCEC conference at UT Dallas will have the theme "Mindsets and Methods." The university says the conference will focus on how to support entrepreneurs and will explore how university-based entrepreneurship centers can be more effective in their methods for teaching mindsets and skills to all students. Keynote speakers include Jason McCann, CEO and co-founder of Vari; Tiffany and Leon Chen, founders of Tiff's Treats; and John Olajide, President and CEO of Axxess.
Panel discussions cover a wide variety of subjects and tracks, including the use of AI in the classroom, growing a community-facing innovation center, venture capital and equity issues, harnessing the power of innovation sprints in higher education, resilience support for entrepreneurs, the importance of DEIB for innovation, startup capital for student entrepreneurs, and many more.
---
Friday, October 6
YTexas Summit 2023
Hosted by YTexas
AT&T Stadium, Arlington
9 a.m. to 2 p.m.
The YTexas Summit brings together business leaders from across Texas to cooperate in creating a cohesive business community that removes regional and industry silos and stimulates business growth. Learn how to support companies that are relocating here, how to attract funding and investment opportunities, innovating workforce and supply chain development, and more. Site Selection Magazine officials will discuss the top investment projects that helped Texas win the Governor's Cup for total qualified projects for the 11th consecutive year. Find tracks for different business sectors, learn about trending topics such as autonomous vehicles and space, and hear from officials throughout the state as to why their region can help relocating businesses thrive.
Learn more about YTexas Summit 2023 here.
---
Saturday, October 7
A New Frontiers Gala
Hosted by Frontiers of Flight Museum and Presented by JSX
Frontiers of Flight Museum, Dallas Love Field
6:45 p.m.
Join Frontiers of Flight Museum to sponsor or attend the gala, and dress to impress in cocktail attire. Seated dinner and awards begin at 6:45 pm. Special guest is Dr. Sian Proctor, mission pilot for the Inspiration4 all-civilian orbital mission to space. Enjoy music from Ricki Derek & The Band, a dinner from celebrity chef Peja Krstic, and a live auction. Funds raised will help the museum grow and build capacity for the future and support its unique Aerospace-STEM® camps. This year the museum will serve 48,000 children through STEM-Aerospace education programs and camps. Museum leaders predict over 150,000 people from all over the world will visit and explore the museum in 2023. At the Gala, they will launch "DESTINATION: Frontiers" – sparking authentic conversations around the new frontiers of space exploration, the love of flight and history, new advancements in their own Aerospace-STEM® education programs, and new partnerships fulfilling the museum's vision to use the power of aerospace to improve society. 
---
Wednesday, October 11
Women of Color Business Mixer
Hosted by the Women's Business Council – Southwest
JP Morgan Chase Corporate Center – Bldg. C, 8181 Communications Pkwy., Plano
4 to 6 p.m.
This networking event brings together current and prospective members, local businesses, and corporations to develop professional relationships. It features networking, a panel discussion about the benefits of WBE certification and how corporations value it, a limited number of vendor tables (for companies who provide products/services for women of color), and a spotlight on participants of our Women of Color Certification Mentor Program.
Panelists:
While the event is an intentional time for women of color in the community to connect, all are welcome to attend. Beverages and appetizers will be served. Parking is free in the parking garage, but a government issued ID is required to enter the building. Registration is required, and the deadline to register is October 5.
---
Thursday, October 12
USPTO: Hispanic Innovation and Entrepreneurship
Hosted by the U.S. Patent & Trademark Office
Free virtual event
1 to 2:45 p.m. CT (2 to 3:45 p.m. ET)
If you are an innovator or aspire to be one, don't miss this chance to be inspired and informed by the successes of a team of Hispanic American inventors and entrepreneurs. Get tips on developing and protecting an impactful idea from Katia Avila and her mentor, Antonio Gamboa. Their work on the Heart & Sole home foot care system for diabetes patients helped win the Garey High School InvenTeam of Pomona, California, a Lemelson-MIT InvenTeam Grant. Also, experts from USPTO and other organizations will discuss the economic impact and entrepreneurial contribution of Hispanic Americans, the vital role of intellectual property protection, and free legal and business development resources.
---
Friday, October 20
3rd Friday IoT Breakfast: The Role of IoT in Decarbonization
Hosted by IoT Texas
Hybrid event, online and in-person at HEXA Coworking, 2100 N. Greenville Ave., Richardson
7:30 to 9:10 a.m.
Menka Goyal, an advisor in global decarbonization and director of software engineering for Charles Schwab, will talk about the role of IoT in making a greener, more sustainable world. She will describe how NZTWork will become a transformative Web3 project revolutionizing the carbon economy. The NZT Network merges blockchain, IoT, and AI to reward every sustainable action, thus promoting an environment where the march towards a greener future is not just encouraged, but rewarded. Coffee and water are provided, and attendees are welcome to bring their own food. Networking is 7:30 to 8 and the program runs from 8 to 9 a.m.
---
Friday, October 20 – Sunday, October 22
Dallas FAN FESTIVAL
Presented by FAN EXPO
Irving Convention Center
Friday 3 p.m. to 8 p.m., Saturday 10 a.m. to 7 p.m., and Sunday 10 a.m. to 5 p.m.
If you're into comics, sci-fi, horror, anime, gaming, or cosplay, come to the Dallas FAN FESTIVAL. Hear from celebrity guests, put on your favorite cosplay, shop, and find fun for the whole family.
—
EarthX Film & Music Festival
Presented by EarthX
Texas Theater, Arts Mission Oak Cliff, and The Kessler Theater
Friday 7 p.m. at Texas Theater, Saturday 6 p.m. at Arts Mission Oak Cliff, and Sunday 6:30 p.m. at The Kessler Theater
Texas' only environmental-focused film and music festival kicks off on Friday with a screening of Common Ground, from filmmakers Josh and Rebecca Tickell. Following the screening, Join filmmaker Josh Tickell, film guests and local farmers for further conversation around the regenerative farming movement.  Donna Missal will also be taking the stage with an unforgettable musical performance.
Saturday showcases the beautifully restored Arts Mission Oak Cliff where guests will fully explore all of their senses. The evening will feature projection mapping which will immerse guests into nature landscapes, as well as short film screenings, an exclusively curated food menu by Dallas' own, Dive Coastal Cuisine, drinks, storytelling with special guests, and extraordinary live music performances from the Nick Rothouse Trio and world-renowned cellist, Ben Sollee.
The closing screening on Sunday is at the Kessler Theater and will feature a selection of short films that highlight stories of characters that not only find purpose in the outdoors but strive to share that opportunity with others. The evening will also feature an intimate musical performance from Danielle Ponder.
Learn more and buy tickets here.
---
Saturday, October 21
Turn Up The Lights
Hosted by AT&T Performing Arts Center's Auxiliary Board
Wyly Theatre, Dallas
7:00 p.m. to 10:00 p.m.
Join the 4th annual Turn Up The Lights immersive experience benefiting the AT&T Performing Arts Center's new mission. Enjoy music, dance, food, Wild Turkey speakeasy, and more across multiple floors of the Wyly Theatre. The event is targeted at a new wave of young professionals and arts patrons ages 25 to 49, benefitting the new mission of the Center: "To be a vibrant cultural hub that provides, operates and activates exceptional spaces for artists, artistic organizations and our community."
Featuring performances by Clover the Violinist, DJ Endolena, Dr. Gorilla, Aurora Bleu, and others.
21+ event with tickets from $50-$175. Proceeds support arts education and programming.
---
Tuesday, October 24
State of Infrastructure
Hosted by Dallas Regional Chamber and presented by Jacobs
JW Marriott Dallas Arts District, 800 N. Harwood, Dallas
Noon to 1:30 p.m.
As the Dallas Region continues to expand, hear from local and state officials and national experts on our energy, water, transportation, and housing needs — and plans to address those needs with safety, security, and equity in mind. The keynote conversation features Skylar Olsen, Chief Economist of Zillow Group; Dallas County Judge Clay Jenkins; Nadine Lee, President and CEO of DART; and moderator AJ Rodriguez, EVP of Texas 2036.
---
Wednesday, October 25 
Venture Dallas
Hosted by Venture Dallas and presented by J.P. Morgan and Perot Jain
George W. Bush Presidential Library
8:30 a.m. to 6:30 p.m.
The annual Venture Dallas conference brings together innovators, business leaders, and investors from across the nation to learn about Dallas-Fort Worth as a premier innovation hub. Through in-depth keynote and panel presentations, including from national VC's who have invested in Dallas-Fort Worth, attendees learn more about the early and growth-stage investment climate in the region, how to capitalize on it, and what's coming next. There will also be plenty of time for networking with other venture and tech enthusiasts.
—
Coffee with the Council
Hosted by the Women's Business Council – Southwest
IT First Equipment Co., 4851 Keller Springs Rd., Suite 100, Addison
9 to 10 a.m.
This open networking event is focused on bringing together current and prospective members, local businesses, and corporations to develop professional relationships over coffee and recognize members who have joined within the last quarter. All are welcome to attend. Parking is complimentary.
---
Saturday, October 28 – Sunday, October 29 
Dallas Franchise Trade Show & Expo
Mesquite Convention Center
The Great American Franchise Expo allows its patrons to experience the essence of franchising. Visitors get access to free coaching, insightful expositions and expert guidance from industry heavyweights on the ins and outs of starting their own franchise. It doesn't matter if you are a budding entrepreneur or an established franchisee, this convention opens doors to an elite sector of the industry. Admission is free if you register online and costs $29 at the door.
---
Thursday, November 2
An Evening With DocStars
Hosted by The Cary Council of UT Southwestern Medical Center
T. Boone Pickens Biomedical Building, UT Southwestern Medical Center, 6001 Forest Park Rd., Dallas
6 to 9 p.m.
Join The Cary Council for their annual event supporting promising, early stage biomedical research. Experience the future of medicine with cutting-edge simulation technology and innovation stations, gourmet sips and bites, and much more. Funds raised will support The Cary Council's Early Stage Research Grants, which are awarded annually to UT Southwestern investigators working on promising research.
—
Sharp Heels Career Summit
Hosted by Sharp Heels
Hybrid event; online and in-person at W – Dallas Victory, 2440 Victory Park Ln., Dallas
8 a.m. to 5 p.m.
This summit features career and leadership development training for women and others interested in career improvement. Topics include career planning, leadership development, the art of negotiation, and building executive skills.
Learn more and get tickets here.
---
Thursday, November 2 to Sunday, November 5
Lone Star Film Festival
Hosted by the Fort Worth Film Commission
Save the Date
The 17th annual Lone Star Film Festival is the premier film festival held in the 12th largest city in the nation, Fort Worth. In-person screenings, Film Talks, and parties return in 2023.
• All screenings will take place in the Fort Worth Stockyards District
• All-Access Passes* include access to all screenings, Opening Night Party, Film Talks, and Happy Hours
• Film line-up will be released in late September, followed by a complete schedule of screenings and events
• Individual screening tickets go on sale in October
Go here for more information and tickets.
---
Sunday, November 5
Dallas Arboretum's Great Contributor Award
Hosted by the Dallas Arboretum
Save the Date
The Dallas Arboretum has selected Admiral William H. McRaven, former University of Texas System chancellor and retired U.S. Navy four-star admiral, for its Great Contributors Award. He will be honored on Sunday, November 5 at a dinner with proceeds benefitting the Dallas Arboretum. After dinner, former U.S. Ambassador to NATO and U.S. Senator Kay Bailey Hutchison will interview Admiral McRaven about world affairs, intelligence and national security—topics on which both are experts.
Save the date.
---
Tuesday, November 7
Texan by Nature Conservation Summit
Hosted by Texan by Nature
Hybrid event; online and in-person at the George W. Bush Presidential Center, Dallas
9 a.m. to 5 p.m.
This year's event will continue the tradition of presenting thoughtful, inspiring, and engaging conversations about the current state and future opportunities that exist for conservation in Texas. Panels will focus on Conservation Engagement, Communication, and Collaborative Case Studies, featuring experts from Texan by Nature's 2023 Conservation Wranglers, Texas Disposal Systems, Ørsted, Phillips 66, and more.
—
Human Potential Startup Showcase
Hosted by MassChallenge
Free event, Pegasus Park, 3000 Pegasus Park Dr., Dallas
3 to 7 p.m.
Come witness the groundbreaking technology behind potential. MassChallenge is bringing together experts, innovators, and enthusiasts to explore the limitless possibilities of the human mind and body. Discover groundbreaking techniques, cutting-edge technologies, and inspiring stories that will empower you to reach new heights. From mindfulness practices to biohacking, from personal development to physical performance, the showcase covers it all. Experience live demonstrations, engaging talks, and interactive workshops. Connect with like-minded individuals, ask questions, and gain valuable insights from the brightest minds in the field.
---
Thursday, November 9
Collin County Technopreneurship Industry Night
Hosted by Yottabyte Data Con
CityWorks, The Sar – Frisco, 3680 The Star Blvd., #1300, Frisco
5:30 to 7:30 p.m.
Technopreneurship Industry Night, a free event, features two dynamic speakers from the Technopreneurship world. Both speakers have a been Technopreneurs for over a combined decade. BK and Chris have successfully run artificial intelligence and cyber security companies and will talk about trending topics and answer audience questions. Doors open at 5:15 p.m. Networking over appetizers is from 5:30 to 6 p.m. The first featured speaker is at 6 p.m. followed by dinner at 6:30 and the second speaker at 6:40 p.m. 
---
Wednesday, November 15
CodeLaunch DFW
Hosted by CodeAuthority and Produced by Improving
Gilley's South Side Ballroom, 1135 S. Lamar, Dallas
4 to 9 p.m.
Part seed accelerator competition, part tech tradeshow, and part startup conference with a rock 'n roll vibe, CodeLaunch DFW takes place November 15 at Gilley's South Side Ballroom in Dallas. Plus, for the first time, semifinalists will be eligible for up to $150K in investments from Cyrannus, a network of experts aiming to help founders connect with the VC market. Startups accepted into the program will have homework to complete by October 8, with semifinalist pitch meetings taking place the following week. Then teams of professional software developers, a.k.a. the PCL, or Pro Coder League, will "draft" their favorite startups who become finalists. A two-day hackathon will develop each finalist startup's product, which will be demonstrated live in a pitch competition and showcase event at CodeLaunch DFW. Attendees will vote for their favorite product to determine the winners, with PCL teams eligible for a $2,500 prize and the Hackathon Championship Belt for their brand.
---
Friday, November 17
Dallas Historymakers of Excellence Awards Luncheon
Hosted by Dallas Historical Society
Fairmont Hotel Ballroom. Save the Date
Guests mingle prior to a three-course luncheon, inspiring videos honoring the award recipients sharing their often-untold stories and highlighting their contributions to Dallas, and awards presentations. The event is topped off with the traditional A.C. Greene Champagne Toast.

ONGOING
---
Through Sunday, October 22
The State Fair of Texas
Hosted by The State Fair of Texas
Fair Park, Dallas
Grounds open 10 a.m. to 9 p.m. Sunday-Thursday and 10 a.m. to 10 p.m. Friday-Saturday
Howdy, folks! It's almost time to put on your stretchy pants and walking shoes and enjoy unique fried foods, loads of crafts, exhibits, carnival rides and games, entertainment, shopping, and more at The State Fair of Texas, back for the 137th year.
Daily admission ranges from $15 to $25 and can be purchased online or at the gate after Sept. 11. Season pass tickets are on sale now and start at $50. Premium tickets are on sale as well for $24, which allow fair goers to attend any day they want.
---
Through Thursday, December 7
Dallas Institute of Humanities and Culture
Hosted by The Dallas Institute
The Dallas Institute's Stroud House, 2723 Routh St., Dallas
Various times
The Dallas Institute has a full slate of compelling fall programs, most of them six weeks of classes running on weekdays and weeknights. Topics include Humanities & the City: Let's Make a City!; Humanities & The Paradoxes of Social Life; Medical Humanities; and Humanities & Technology: Living with Artificial Intelligence. The Dallas Institute of Humanities and Culture is a nonprofit educational organization whose purpose is to enrich and deepen the practical life of the city with the wisdom and imagination of the humanities.
---
Through Sunday, October 15, 2023
Saints, Sinners, Lovers and Fools: 300 Years of Flemish Masterworks
Presented by e Denver Art Museum and The Phoebus Foundation in Antwerp (Belgium)
The Dallas Museum of Art
Various times
From the sacred to the irreverent, see the exhibition that Artnet News called a "visual buffet." Visit the Dallas Museum of Art to discover the history and development of art in Flanders during the final presentation of Saints, Sinners, Lovers, and Fools: 300 Years of Flemish Masterworks. Organized by the Denver Art Museum in collaboration with The Phoebus Foundation, Saints and Sinners presents more than 130 works of art from the foundation's rich collection of Flemish works that illustrate the remarkable advances in art production that took place in Flanders from the 15th to the 17th century. Paul Rubens and Hans Memling are among the notable masters included. Visit by the end of July and get a great discount.  Keep cool in every corner of the Museum this summer with the DMA Day Pass for just $15. Available through the end of July, the DMA Day Pass gives you ALL ACCESS to ticketed exhibitions in addition to the collection galleries.

SAVE THE DATE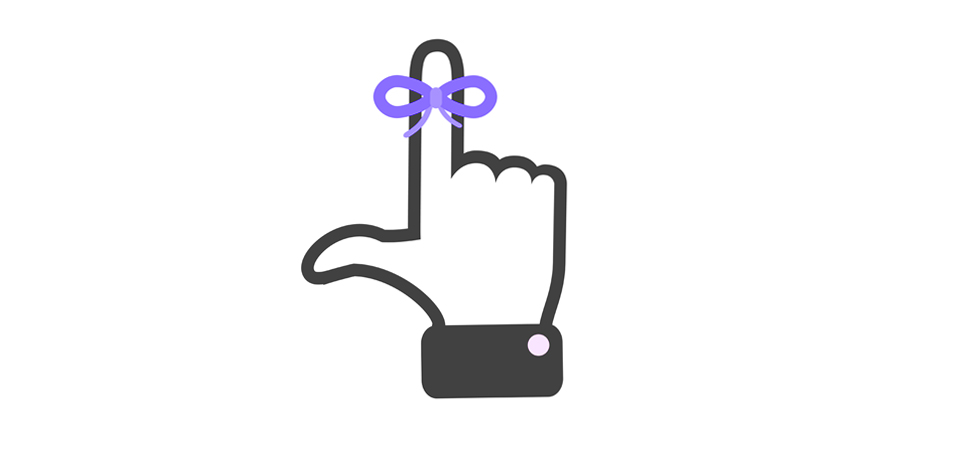 Save the Date image: istockphoto
Thursday, November 2 
Digital Fight Club: Cyber
Presented by Dallas Fight Club
Granada Theater Dallas
Doors open at 6 p.m. for cocktails, fights start at 7 p.m.
The fall edition of Digital Fight Club: Cyber will include CIOs and cloud-related fights and features VARs, MSSPs & other service provider execs. Attendance is limited to CIOs, CISOs, VARs/MSSPs and 10 Vendors. DFC says, "Everyone gets to vote for the winners. No pressure. Mayhem, indeed!"
---
Wednesday, January 17, 2024
Dallas Regional Chamber's 2024 Annual Meeting 
Hosted by Dallas Regional Chamber
Music Hall at Fair Park
3 to 6 p.m.
The Dallas Regional Chamber's 2024 Annual Meeting, presented by McKesson, will celebrate how the Dallas Region's business community builds a better tomorrow through service to people, companies, and the community. In a keynote conversation, retired U.S. Navy four-star Admiral and New York Times bestselling author William H. McRaven will discuss the importance of service, his career, and the leadership lessons learned along the way. Admiral McRaven was chosen to lead the military operation to find and kill Osama bin Laden, and he later went on to serve as Chancellor of the University of Texas System – the largest system in Texas.
The 2024 Annual Meeting will also mark the official launch of the DRC's new strategic plan – the roadmap to improving the quality of life for all people in the Dallas region. Throughout the event, DRC will pay tribute to our nation's veterans and the role they play in our workforce. The event is for members only.
Save the date. Learn more here.
---
 May 2024 
Impact Ventures Inclusive Capital Summit
Save the date
Impact Ventures just wrapped up its inaugural Inclusive Capital Summit, which brought together local, regional, and national leaders to discuss innovative solutions to bridge the gap in access and opportunity for historically underestimated communities.
After the event, Impact Ventures CEO Benjamin J. Vann wrote to email subscribers, "Hanging tightly to this momentum, we are already gearing up for the next one… stay tuned for Impact Ventures' Inclusive Capital 2024! As Fawn Weaver said during our Keynote Fireside Chat, 'I don't focus on the problem ever. Just like I don't focus on weaknesses, I only focus on making strengths stronger. I don't focus on problems because every problem has a solution.' We believe there is a solution to making capital more inclusive and it takes all of our communities and all of our knowledge capital, together."
Want to get involved as a sponsor, partner, or volunteer? Sign up to learn more here.

Get on the list.
Dallas Innovates, every day. 
Sign up to keep your eye on what's new and next in Dallas-Fort Worth, every day.