North Texas is a big place, with plenty to do, see, hear, and watch. 
So, we scour the internet every week to find events and activities for you. To fill your calendar with events to come, check out our Save the Date guide full of innovation in Dallas. As always, things may change at any time, so be sure to check the official website or registration page for the latest details.
Don't miss a thing: Get Dallas Innovates Every Day. And, if you know of a great event, tell us about it.
---
THURSDAY, SEPT. 19 – SUNDAY, SEPT. 22
THE OTHER ART FAIR
Dallas Market Hall
The Other Art Fair is an independent showcase that allows art-lovers to discover more than 120 emerging artists from Dallas and beyond. The event was founded to bridge the gap between an audience eager to discover new art and the artists struggling to gain exposure. There will be multiple workshops where you can discover your own artist talent. 
Find more information here.
---
THURSDAY, SEPT. 19 – SATURDAY, SEPT. 21
BIG DESIGN
Dallas Gilley's
Big Design is a way of thinking, not just an event. It's looking at bigger pictures and sharing them so we all grow. Experience, wisdom, and creativity solve problems. The best part about Big Design is the low cost. For a third of the admission to most other conferences, Big Design delivers a powerful return.
Ticket prices vary.
Find more information here.
---
FRIDAY, SEPT. 20
PARK(ING) DAY DALLAS 2019
Main Street District in Dallas
At this annual celebration, Dallasites, artists, designers, and various organizations and businesses come together to transform parking spaces on Main Street. Each short-term public "park" installation takes the place of a car to promote human use and activity for employees, residents, and visitors of downtown. 
Free.
Find more information here.
---
SATURDAY, SEPT. 21
NATIONAL CLEANUP DAY IN THE WEST END
Ellens
9 a.m.
In honor of national cleanup day, the West End and Downtown Dallas are hosting a community cleanup. Join for a morning of a rewarding community service to keep a historic district beautiful. Stay tuned to find out what treats Ellen's will provide after the cleanup. 
Free.
Find more information here.
---
SUNDAY, SEPT. 22
SPIRIT OF WIPRO 5K
Elm Park
9:00 a.m – 6:00 p.m.
Race to the finish line in the 14th annual 'Spirit of Wipro' Run alongside Wipro employees, customers, partners, friends, and family to support a charitable cause. The run is designed to uplift local communities. The funds from the race will be used to support K-12 education programs in underserved communities. 
Free.
Find more information here.
---
FRIDAY, SEPT. 20 – SUNDAY, SEPT. 22
FRAME4FRAME ARLINGTON'S FILM, ART AND MUSIC FESTIVAL
Check the website for various locations.
Frame4Frame Festival returns to Arlington, Texas, on September 20 -22 featuring art, music and film. The festival, in its fourth year, attracts hundreds to celebrate local and international independent films, visual arts and music in the Arlington community.
Tickets are $10.
Find more information here.
---
MONDAY, SEPT. 23
2019 FALL NETWORKS CONFERENCE
Omni Fort Worth
Innovation Research Interchange, an association of innovative thought leaders, is holding a midsize conference in Sept. 23-26 that will be attended by roughly 60-70 corporations, federal labs, and universities. Attendees specialize in innovation leadership, tech scouting, business development, research, new product development, intellectual property, and information services.
Tickets are $675 for members, $775 for nonmembers.
Find more information here.
---
MONDAY, SEPT. 23
DELTA GAMMA LECTURESHIP
SMU @ Martha Proctor Mack Grand Ballroom
6:00 – 7:30 p.m.
The Alpha Upsilon chapter of Delta Gamma hosts Lauren Bush Lauren, CEO & Founder of FEED Projects. The lectures include topics on ethics and values and provides resources for educational growth and philanthropic service for members. Lauren will speak about her journey of creating FEED, a woman-centered social business, and her advocacy for social justice. 
Free.
Find more information here.
---
MONDAY, SEPT. 23
MUNCH & LEARN
Dallas Innovates Alliance 
6:00 – 8:00 p.m.
The Munch & Learn series highlights hot topics and projects in the Smart Cities space. Join the September discussion about Dallas' Comprehensive Environmental and Climate Action Plan (CECAP). The conversation will identify the environmental and climate risks facing our city and highlight where Dallas is already making improvements. 
Free.
Find more information here.
---
MONDAY, SEPT. 23
STARTUP GRIND
Capital Factory + The DEC
5:30 – 7:30 p.m.
The monthly fireside chat features local founders, educators, investors, and innovators who share personal stories they have learned on the road to building great companies. Join Scott Murray, Chairman + CEO of Murray Media, shares his experience covering media from U.S. Presidents to the U.S. Open. 
Find more information here.
---
TUESDAY, SEPT. 24
MAKING YOUR R&D SPEND GO FURTHER 
TechFW
4:30 – 6 p.m.
Join Cherie Jones and Adam Rogers from Swanson Reed as they dive into R&D tax legislation geared toward Startups. They'll be educating us on the new R&D tax incentives, present R&D case studies for medical and technology development and speak to the types of documentation needed to substantiate Federal and Texas Franchise R&D tax credit claims.
Free. 
Find more information here.
---
TUESDAY, SEPT. 24
DALLAS ART FAIR 
La Duni @ Northpark
6:15 – 7:3- p.m.
The Dallas Art Fair and NorthPark Center are celebrating their 2019 fall season. The event will feature guided tours and discussions of the internationally celebrated art collection on site and available to all.
Free. 
Find more information here.
---
WEDNESDAY, SEPT. 25
ADVANCED DESIGN MASTER CLASS 
Capital Factory
6 – 8:30 p.m.
The Advanced Design Master Class offers a place to design a website, beyond drag and drop basics. Practice a particular skill you learned last time or learn something new with Andrea, a 10-year veteran of marketing strategy, graphic design and website development.
Tickets are $12
Find more information here.
---
THURSDAY, SEPT. 26
THE NEW AGE OF SALES FOR ENTREPRENEURS: SELLING TO GEN Z AND MILLENNIALS
WeWork
6 – 8:00 p.m.
WeWork and The DEC Network team together to host a panel featuring some of Dallas' most innovative founders. An EY study says over half of Gen Z would rather save than spend and that gaining their loyalty is tough. The panel will include a discussion on how to capture a younger audience and unique strategies to create brand loyalty.
Free.
Find more information here.
---
THURSDAY, SEPT. 26
5G… UNLEASHING INNOVATION NOW 
Bottle Rocket Studios 
6 – 8:00 p.m.
5G is set to unleash innovation we cannot even grasp.This EuroTech Talks event will feature a panel discussion with 5G thought leaders who will share their vision and predictions for the FUTURE that is already here!
Tickets are $30 for members and $40 for nonmembers. 
Find more information here.
---
TUESDAY, OCT. 1
LEADING THE CONVERSATION ON HEALTH
The Debate Chamber at Old Parkland
6 – 7 p.m.
Leading the Conversation on Health is a series that highlights health care leaders in our community whose expertise range from biomedical research to innovations in patient care. Southwestern Medical Foundation believes that Dallas can not only help answer "What's next?" in biomedical research but help to shape its future. 
---
THURSDAY, OCT. 3 – FRIDAY, OCT. 4
PERFORMING UNDER PRESSURE: THE SCIENCE OF EMOTIONAL INTELLIGENCE WORKSHOP 
Brain Performance Institute
9 a.m. – 5 p.m.
This program will teach the foundational principles and brain science of Emotional Intelligence (EI). During the workshop you will become a student of human behavior: understanding what your brain does under pressure and how that affects decision making and the impact you have on others. The program will serve to enhance your personal leadership skills and assist you and others to achieve your/their greatest potential. 
Tickets are $1495.
Find more information here.
---
MONDAY, OCT. 7
REIMAGINE COMMUNITIES SUMMIT
Capital One Conference Center
8:30 a.m. – 3 p.m.
Capital One's Summit brings together nonprofits, public officials, corporate and community leaders to discuss how harnessing technology can empower communities and make our region an even more vibrant place to live, work and create. The summit will include four breakouts on artificial intelligence and machine learning, data, human-centered design and innovation to achieve disruptive change. 
Find more information here.
---
TUESDAY, OCT. 8
DALLAS NEW TECH
WeWork
6 – 9 p.m.
Launch DFW hosts a special female founder edition of Dallas New Tech. The event is about sharing ideas and concepts with your community to guide the future tech scene in DFW. 
Find more information here.
---
WEDNESDAY, OCT. 23
UT DALLAS WOMEN'S SUMMIT
University of Texas at Dallas @ Davidson Gundy Alumni Center
9 a.m. – 4 p.m.
Join UTD during the Women's Entrepreneurship Week. This event is designed to encourage women to chart their own course in business, wherever they may be. Choose from a variety of hands-on workshops and breakouts sessions to learn how to launch and grow startups. 
Tickets are $10
Find more information here.
---
ONGOING EVENTS
SUNDAY, MAY. 19 – FRIDAY, OCT. 27

DIOR: FROM PARIS TO THE WORLD
The Dallas Museum of Art in Dallas
Museum hours.
This new exhibit at the DMA covers more than 70 years of the House of Dior's legacy, featuring a huge selection of accessories, photographs, original sketches, runway videos, archival material, and over 100 couture dresses. The legendary Christian Dior is known for generating a movement in fashion history with his lavish embroidery, luxurious fabrics, and elegant silhouettes. Unique for this exhibit, the museum paired the fashion with works of art from its permanent collections, creating a cohesive tie between the two.
Ticket prices vary. Timed tickets are required.
Find more information here.
---
FRIDAY, JUNE. 7 – SUNDAY, SEPT. 29
PSYCHEDELIC ROBOT 2.0
Bivins Gallery in Uptown
Times vary.
Come feast your eyes and ears on 13,000 square feet of interactive multimedia installations at this new art exhibit. The attraction will feature local and international works of photography, video, music, costume, performance and more. If this sounds familiar, it's because Karen and Micheal Bivins first debuted this exhibit as a pop up in 2018. It was so popular that it stayed as a sold-out exhibit for three months, and now it's back like never before. 
Tickets start at $35.
Find more information here.
---
SATURDAY, OCT. 19 – SUNDAY, MARCH. 22
ORIGINS: FOSSILS FROM THE CRADLE OF HUMANKIND
Perot Museum 
Museum hours.
This rare exhibition will also mark the first time that ancient hominin fossils have traveled for public display since "Lucy" (Australopithecus afarensis) between 2007 and 2013. Discovered in 2008 by then 9-year-old Matthew Berger, Au. sediba were some of the most complete hominin skeletons known in the fossil record at the time. Just five years later, the first fossils of another new ancient relative, H. naledi (formally described in 2015), were dramatically unearthed in South Africa by a Wits University team including the Perot Museum's Dr. Becca Peixotto, Director and Research Scientist of the Center for the Exploration of the Human Journey. Together, these two remarkable discoveries provide further compelling evidence for the complex and nuanced processes of human evolution. 
READ NEXT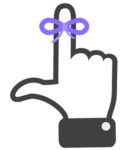 Whether you're interested in attending a workshop, conference or networking happy hour, Dallas Innovates is here to provide a guide for the who, what, and where of innovation in Dallas. Find upcoming events here.

Get on the list.
Dallas Innovates, every day. 
Sign up to keep your eye on what's new and next in Dallas-Fort Worth, every day.