North Texas has plenty to do, see, hear, and watch. 
We scour the internet every week to find events and activities for you. To fill your calendar with events to come, check out our Save the Date guide full of innovation in Dallas. As always, things may change at any time, so be sure to check the official website or registration page for the latest details.
Don't miss a thing: Get Dallas Innovates Every Day. And, if you know of a great event, tell us about it.
---
WEDNESDAY, NOV. 13 – SUNDAY, NOV 17
NORTH TEXAS' LONE STAR FILM FESTIVAL (LSFF)
Fort Worth @ Sundance Square 
The 13th Annual film festival will feature 136 films that showcase a diverse line-up of independent films, including world premieres, competition works, and shorts. Dedicated to serving the Hispanic community with international films and global themes, the festival has partnered with Telemundo 39 for the second edition of Cine-Más. Join the festival for industry panel discussions, parties, and celebrity appearances. 
Tickets are $15 – $600. 
Find more information here.
---
THURSDAY, NOV. 14 – FRIDAY NOV. 22
GLOBAL ENTREPRENEURSHIP WEEK
Tarrant County in Fort Worth
Check the schedule for times.
Global Entrepreneurship Week (GEW), a worldwide event launched in 2008, is returning to Fort Worth with more than 50 events and counting. The event's themes for 2019 include education, inclusion, ecosystems, and global. Individual events are organized and carried out by entrepreneurs, business owners, and business resource organizations from around Tarrant County. Read more about the week here.
Free.
Find more information here.
---
FRIDAY, NOV. 15
MERGING HEALTH CARE, TECH, AND REHABILITATION
C1 Innovation Lab
2 p.m. – 3:30 p.m.
Join the C1 Innovation Lab for a panel discussion about the intersections of health care, tech, and rehabilitation with Danyel Surrency Jones, CEO of Powerhandz, Erin Patton, Founder of AMPlifi Sports Group, Veena Somareddy, CTO of Neuro Rehab VR, and moderator Paul Nichols, the Executive Director at the UTD Institute for Innovation and Entrepreneurship. The speakers will share their perspectives on the value of using innovation, new ideas, AR/VR, tech, wearables, collaboration, partnerships, and more, to help drive change in the health care and rehabilitation industries.
Free. 
Find more information here.
---
SATURDAY, NOV. 16
MAD SCIENTIST BALL: BACK TO THE FUTURE
Fort Worth Museum of Science and History
7 – 11 p.m.
Join "Back to the Future" at The Mad Scientist Ball, with Four Day Weekend and the Lockheed Martin flight simulator. The event will feature Brian Masters, Anthony Dempsey, a Delorean Time Machine Replica, and music from Adrian Garza. Some of Fort Worth's top chefs will be providing their signature dishes throughout the event. 
Ticket prices vary.
Find more information here.
—
COFFEE WITH COPS 
Various McDonalds Locations
9 a.m. – 11 a.m.
Hosting their biannual event, McDonald's of Greater North Texas and the Dallas Police are partnering to continue McDonald's commitment to the community. The participating stores are: 3520 Storey Ln, Dallas, TX 75220, 3802 Gaston Ave, Dallas, TX 75246, 5960 Greenville Ave, Dallas, TX 75210, and 705 W. Jefferson Blvd, Dallas, TX 7520
Find more information here.
—
GDPC BONTON FARMS TOUR AND LUNCH
Bonton Farms
11:30 a.m. – 1 p.m.
Bonton Farms encompasses two fully functioning farms, while the Bonton Market sells organic food. Their mission is to restore lives, create jobs, and ignite hope in a once forgotten and neglected neighborhood.
Tickets are $15.
Find more information here.
---
MONDAY, NOV. 18
BEYOND SUMMIT
Capital One Conference Center in Plano
8:30 a.m. – 4 p.m.
Capital One's Beyond Summit aims to ignite innovation across Dallas-Fort Worth. Capital One has a simple goal: to "make Dallas Fort-Worth a destination for top talent, spur growth as a world-renowned technology hub and nurture the leaders of tomorrow." Attendees will get to mingle with like-minded folks, hear from knowledgeable speakers, and get inspired about the future. Hear from Sanjiv Yajnik, president of the Financial Services division at Capital One, to learn more.
Free.
Find more information here.
---
TUESDAY, NOV. 19
THE STATE OF ENTREPRENEURSHIP IN FORT WORTH
Fort Worth Museum of Science and History
11:30 a.m. – 1:30 p.m.
A discussion on the state of entrepreneurship in Fort Worth with President Williams of UNTHSC, Mayor Price of Fort Worth, and Laila Assanie, Senior Business Economist of the Federal Reserve Bank.
Free.
Find more information here.
—
NORTHPARK CENTER ART COLLECTION TOURS 
La Duni
6:15 p.m. – 7:30 p.m.
A tour with Charlie Adamski Caulkins, the Vice President and Head of Office, Dallas for Sotheby's auction house. She brings specialist acumen and over a decade of experience in the auction business to her role as Head of Office and is responsible for Sotheby's development of Texas strategy and coverage of the region. Prior to joining Sotheby's in May 2018, Charlie was the senior West Coast-based specialist for the Post-War and Contemporary Art Department at Christie's.
Free. 
Find more information here.
—
TECH NEST: GEW – A GLOBAL CONVERSATION
TechFW Lobby
4:30 – 6 p.m.
TechNest is a free weekly interactive, entrepreneurial session designed for entrepreneurs to learn and grow from each other. It's open to all entrepreneurs in the startup ecosystem. 
Free.
Find more information here.
---
TUESDAY, NOV. 19 – WEDNESDAY, NOV. 20
NEXT GEN WIRELESS NETWORKS SUMMIT
Omni Dallas Hotel
Check the schedule for times.
Dubbed the "industry's premier event for the mobile networks community, the summit will explore the technologies and business models driving a 5G future. Edge computing, fixed wireless, dynamic spectrum, and more key trends will be discussed to see how mobile networks are being impacted.
Tickets are $849.
Find more information here.
WEDNESDAY, NOV. 20
DALLAS-FORT WORTH LAUNCH CELEBRATION AND ENTREPRENEUR FORUM
JPMorgan Chase, Dallas Corporate Center
7:30 a.m. – 9 p.m.
The event will include panel discussions focused on branding, digital media, and access to capital led by veteran and military spouse business leaders and subject matter experts followed by its signature Bunker Brews networking event. The event is expected to showcase the diverse and relevant network and resources available in the Dallas-Fort Worth ecosystems and supporting local entrepreneurs.
Free. 
Find more information here.
---
THURSDAY, NOV. 21
GDPC BREAKFAST
Park City Club
7:30 a.m. – 9 p.m.
Enjoy breakfast while learning about the future of rail transit in the Dallas region. The DART Silver Line Regional Rail Project is a 26-mile Cotton Belt Corridor that extends between DFW International Airport and Shiloh Road in Plano. Hear from the DART team about the benefits and opportunities of the project.  
Tickets are $35 for GDPC members, $45 for non-members, and $15 for students.
Find more information here.
—
HOW I MADE MY FIRST MILLION
The Dallas Entrepreneur Center at RedBird
6 a.m. – 8 p.m.
Hear real-life experiences and lessons from entrepreneurs on how they made their first million dollars.
Free.
Find more information here.
---
TUESDAY, DEC. 03
URBAN DESIGN TASK FORCE MEETING
Kessler Theater 
5:30 – 7:30 p.m.
Join the Greater Dallas Planning Council for a conversation over the principles for urban design. The reception will take place in the offices of Sloan Studio and the presentation will take place at Kessler Theater. 
Find more information here.
---
TUESDAY, DEC. 10
2019 URBAN DESIGN AWARDS RECEPTION
Historic Dallas High School – Offices of Perkins+Will
5:30 – 9:30 p.m.
The GDPC will recognize excellence in local urban planning and design by giving awards in five categories including the Mark Goode Urban Pioneer Award, Kessler Lifetime Achievement Award, Built Project Award, Dream/Study project award, and the Dunnigan Community Engagement Award. 
Tickets are $25.
Find more information here.
—
TECH TITANS INNOVATION MASTERCLASS
Addison Treehouse
8 a.m. – 5 p.m.
Innovation Masterclass with Harvard Innovation Dr. David Ricketts. During this highly interactive course, knowledge will be shared about strategic framework for innovation and the tools to accelerate innovation in your organization and in your career.  The course provides concepts and insights for people who are already working in the innovation space and for those who want to become innovators; business executives at all levels including C-Suite, and entrepreneurs. 
Tickets are $470 for members and $900 for non-members. 
Find more information here.
---
ONGOING EVENTS
TUESDAY, SEPT. 3 – FRIDAY, NOV. 15
MODERN MUSES: INSPIRING CREATIVITY
ArtCentre of Plano
Six talented women of diverse backgrounds and diverse artistic styles will be featured at an exhibition entitled Modern Muses: Inspiring Creativity. This unique show will open on September 3, 2019, at 6:30 p.m. and will run until November 15. Featuring Artists: Mirtha Aertker, Shafaq Ahmad, Missy Burton, Gabrielle Casteneda Pruitt, Jennifer Seibert, and Evita Tezeno. 
Tickets are $25.
Find more information here.
---
TUESDAY, OCT. 15 – WEDNESDAY, NOV. 13
STORY CORPS

StoryCorps is recording, preserving, and sharing the stories of North Texas with their partner KERA. Visiting cities and towns across the country, they are recording the stories of the people who live there. Partnering with local public radio stations, cultural institutions and community-based organizations to get the word out and invite participants to bring someone to the StoryCorps MobileBooth.
Interview slots are reserved online. 
Find more information here.
---
SATURDAY, OCT. 19 – SUNDAY, MARCH. 22
ORIGINS: FOSSILS FROM THE CRADLE OF HUMANKIND
Perot Museum 
Museum hours.
This rare exhibition will also mark the first time that ancient hominin fossils have traveled for public display since "Lucy" (Australopithecus afarensis) between 2007 and 2013. Discovered in 2008 by then 9-year-old Matthew Berger, Au. sediba were some of the most complete hominin skeletons known in the fossil record at the time. Just five years later, the first fossils of another new ancient relative, H. naledi (formally described in 2015), were dramatically unearthed in South Africa by a Wits University team including the Perot Museum's Dr. Becca Peixotto, Director and Research Scientist of the Center for the Exploration of the Human Journey. Together, these two remarkable discoveries provide further compelling evidence for the complex and nuanced processes of human evolution. 
READ NEXT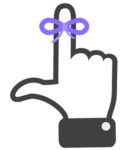 Whether you're interested in attending a workshop, conference or networking happy hour, Dallas Innovates is here to provide a guide for the who, what, and where of innovation in Dallas. Find upcoming events here.

Get on the list.
Dallas Innovates, every day. 
Sign up to keep your eye on what's new and next in Dallas-Fort Worth, every day.