North Texas is a big place, with plenty to do, see, hear, and watch. So, we scour the internet every week to find events and activities for you. As always, things may change at any time, so be sure to check the official website or registration page for the latest details.
And, to fill your calendar with events to come, check out our Save the Date guide full of innovation in Dallas.
Don't miss anything: Get Dallas Innovates Every Day. And, if you know of a great event, tell us about it. 
---
THURSDAY, NOV. 15 
THE NEUROSCIENCE OF HABIT FORMATION 
The Ellipse at the Brain Performance Institute in Dallas
6:30 – 8 p.m.

Join Dr. Kamila Sip as she discusses the neuroscience behind why people form habits and what the brain needs in order to learn a new habit. The event will include a reception that takes place before the program, and is apart of the Sips & Science monthly speaker series. 
Tickets are $25.
To register and find more information, go here.
—
TIE THURSDAYS – MONTHLY BUSINESS MIXER
Blue Mesa Grill in Dallas
6 – 7:30 p.m.

The theme of this event is "Connecting the Aspiring and the Successful!," where attendees can network with fellow entrepreneurs at this monthly event. The informal setting can help guests create meaningful connections with the TiE Dallas team and other entrepreneurs. 
Free
To register and find more information, go here.
—
2018 FAST PITCH 
Canton Hall in Dallas
6:30 – 10 p.m.

Six Dallas-Fort Worth nonprofit organizations will go head-to-head Shark Tank-style for the chance to win $100,000 in grant money. Each nonprofit will give a three-minute pitch during a live on-stage performance to a 'panel' of judges and audience members, convincing them why their organization should receive money for their mission. Every nonprofit will receive between $2,500 and $25,000 in grant money, and audience members will play an active role by awarding one nonprofit with a $5,000 grant, dubbed the People's Choice Award, through a collective vote.
Tickets are $50 to $15,000. 
Find more information here.
—
GLOBAL INNOVATOR BANQUET 
Brown-Lupton University Union in Fort Worth
6:30 – 9 p.m.

TCU will be honoring Rwandan social worker Godelieve Mukasarasi for their 10th annual Global Innovator Banquet. Mukasarasi is the founder of Solidarity for the Development of Widows and Orphans to Promote Self-Sufficiency and Livelihoods (SEVOTA), which has community centers in 11 Rwandan provinces. Mukasarasi has been working to mobilize her country towards peace since the end of the 1994 Rwandan Genocide, focusing primarily on young sexual assault victims and children born out of rape. The event will take place from 6:30 to 9 p.m. 
Free
Find more information here.
---
KIDPRENEUR EXPO 
St. Philip's School and Community Center in Dallas
9:30 a.m. – 2 p.m.

Twenty "kidpreneurs" will get the chance to pitch their business ideas to local celebrities and entrepreneurs in the expo's very own version of "Shark Tank," coined "Kid Tank." Not only is there a chance to win cash prizes, there's also the possibility that some winners will get the opportunity to be mentored. There will also be around 30 "kidpreneurs" presenting their businesses in an exposition setting with a variety of products.
Free
Find more information here.
—
DFW CHILDREN'S BUSINESS FAIR
The Grapevine REC in Grapevine
10 a.m. – 1 p.m.

This event is offering kids a completely hands-on experience as they will create a product or service, develop a brand, build a marketing strategy, and then be open for business during this one-day event. From the setup to the sales to the customer interactions, everything is up to the kids with no help from parents allowed. These young entrepreneurs can walk away with cash prizes in categories such as "Greatest Business Potential," "Most Innovative Idea," and "Most Impressive Presentation."
Free
Find more information here.
---
TUESDAY, NOV. 20 
MAVERICK SPEAKER SERIES: NAOMI ORESKES BRINGS CLIMATE EXPERTISE TO UTA
University of Texas at Arlington's Texas Hall
7:30 p.m.
Naomi Oreskes, lauded researcher and author of the thoroughly-cited and acclaimed essay, The Scientific Consensus on Climate Change, will speak Nov. 20 at University of Texas at Arlington's Texas Hall.
Students and staff can attend for free, general admission is $5, and preferred admission is $35.
Find more information here.
---
THURSDAY, NOV. 22 
2ND ANNUAL HOMELESS THANKSGIVING
2930 Hickory St. in Dallas
11 a.m. – 2 p.m.
Volunteer to bring Thanksgiving to all members of the Dallas community. The Austin Shelter in Dallas is looking for volunteers to bring some holiday spirit to those who may not otherwise receive it. Host Shanequa Williams is open to all donations and volunteers to help make the event successful. 
Free
To register and find more information, go here.
---
FRIDAY, NOV. 23 
VITRUVIAN LIGHTS SPECIAL EVENT
Vitruvian Park in Addison
6-10 p.m. 
The opening night lighting ceremony for the Vitruvian Park lights show will be taking place the day after Thanksgiving. Come watch the park 'flip the switch' and transform into a winter wonderland with a performance from the Jordan Kahn Orchestra, gourmet food trucks, balloon artists, Santa, and more. 
Free
To register and find more information, go here.
---
ENDING: MONDAY, DEC. 31 
SWEET TOOTH HOTEL
2316 Victory Park Lane
The Sweet Tooth Hotel has opened the doors to the second chapter of their immersive series,"1955." The exhibit features seven interactive spaces and from different artist groups like Rainbow Rocket Ship, Built by Bender, Rob Wilson, and Hatziel Flores, among others. The new work is interactive and features a wide variety of themes—from giant robots, to an anti-gravity wall. The event will run until Dec. 31, though the installation has plans to expand to Victory Park in the spring, doubling its size.
Tickets are $20
Find more information here.
---
Credits: All photos, logos, and brand images are the property of their respective owners. Company/, product, and service names used on this website are for identification purposes only. Trademarks included are the property of their respective owners. 
READ NEXT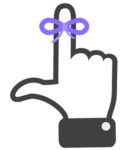 Save The Date: 2018 State of the City, Millennial Gala, and DreamHack Dallas
YOU DON'T WANT TO MISS THESE UPCOMING EVENTS
Fill your calendar with the most innovative events in Dallas. Whether you're interested in attending a workshop, conference or networking happy hour, Dallas Innovates is here to provide a guide for the who, what, and where of innovation in Dallas. Find upcoming events here.

Get on the list.
Dallas Innovates, every day. 
Sign up to keep your eye on what's new and next in Dallas-Fort Worth, every day.