North Texas has plenty to do, see, hear, and watch. 
We scour the internet every week to find events and activities for you. To fill your calendar with events to come, check out our Save the Date guide full of innovation in Dallas. As always, things may change at any time, so be sure to check the official website or registration page for the latest details.
Don't miss a thing: Get Dallas Innovates Every Day. And, if you know of a great event, tell us about it.
---
THURSDAY, FEB. 20
STARTUP WORLD CUP TEXAS REGIONAL COMPETITION
Capital Factory
6 – 8:30 p.m.
The Texas Regional Competition of the Startup World Cup comes to Dallas! The winner of the Texas Regional will go on to compete in the Global Grand Finale in San Francisco where 50+ other startups from around the world will continue to compete for a $1 million investment prize. 
Tickets are free.
Find more information here.
---
FRIDAY, FEB. 21—SATURDAY, FEB. 22
WOMEN IN SCIENCE AND HEALTHCARE HACKATHON REGISTRATION  
Female innovators, entrepreneurs, and future leaders will gather during the WISH Hackathon for a 2-day event to create actionable solutions for problems facing the healthcare and life sciences industries. Students, experienced physicians, budding entrepreneurs, and all who are interested in healthcare, are invited to develop creative solutions to some of the industry's biggest pain points. 
Find more information here.
---
SATURDAY, FEB. 22
BARBIE® TRUCK'S TOTALLY THROWBACK TOUR
The Shops at Willow Bend
10 a.m. – 7 p.m.
The hot-pink Barbie Pop-Up Truck will be at The Shops at Willow Bend in Plano for just a day and will offer exclusive Barbie-themed apparel and accessories for fans of all ages. Barbie fans and 90s lovers will get to shop exclusive retro-inspired merchandise and treats as part of its U.S. tour to celebrate the iconic brand's 60-year heritage. The bright and eye-popping truck will offer an array of 90s-themed Barbie apparel and accessories, and the truck will be located near The District.
Find more information here.
---
MONDAY, FEB. 24
UNDERSTANDING U.S. IMMIGRATION TO RECRUIT TALENT
Dallas Regional Chamber
7:30 a.m. – 9 a.m.
Join Michael T. Dougherty, the sixth Citizenship and Immigration Services Ombudsman, to better understand the complexities of hiring foreign workers. Hiring these foreign workers require employers to understand U.S. visa requirements and procedures. The discussion will be an open forum with discussion over ongoing concerns, the work of the Ombudsman, and complexities of navigating the U.S. visa procedures and requirements. 
Tickets are free.
Find more information here.
—
FEBRUARY INNONIGHT AND ROUNDTABLE: 2020 CENSUS DATA IMPACT
GoodWork
6:30 – 8:30 p.m.
The DIA COmmunity is hosting their monthly InnoNight with a panel discussion revolving around how the 2020 census data will impact our public education resources. The census determines the funding for critical initiatives like teacher training, special education, and classroom technology. Learn how undercounting could impact the most economically disadvantaged and funding for the next 10 years. Experts from Dallas ISD, the Commit Partnership, DCCCD, and the Child Poverty Action Lab will join the roundtable discussion. 
Tickets are free.
Find more information here.
---
TUESDAY, FEB. 25
MBA IN AUTOMATION ROADSHOW
Topgolf the Colony 
1:30 – 7 p.m.
This show is made for customer service professionals, featuring customer service experts who will be leading sessions and sharing insights on the future of CX, helping customers and industry professionals work through their action-plans for automation, and networking with peers and local media. 
Find more information here.
—
CHECK YOUR BLIND SPOTS UNCONSCIOUS BIAS TOUR
JP Morgan Chase & Co – Plano, TX
The CEO of Action for Diversity & Inclusion comes to Dallas as another city-wide milestone on the journey of exploring and confronting discrimination and inequality. Local leaders champion economic development as a means to achieving diversity. Join the discussions on how unconscious biases narrow a person's vision through an interactive and immersive tour using virtual reality and gaming technology.  
Find more information here.
---
WEDNESDAY, FEB. 26
CLIMATE CHANGE WORKSHOP
NCTCOG Office
12 p.m – 5 p.m.
The Greater Dallas Planning Council is sponsoring a workshop with a specific emphasis on climate action planning. In partnership with Regional Integration of Sustainability Efforts (RISE), NCTCOG, Dallas 2030 District and UTA , the workshop will focus on sustainability practices and GHG programs. Intended to facilitate an exchange of information between the private and public sector, representatives of some major corporations in the region will share their programs, policies, and actions they are implementing internally to support and accelerate business-related sustainability programs. 
$15 now, $25 after February 20th.
Find more information here.
—
STARTUP FUNDAMENTALS – FROM IDEA TO MVP
Venture X – Dallas 
6 p.m – 8 p.m.
Dallas Tech Meetup will host their Startup Fundamentals event to focus on the crucial early stage of any new company. The journey from an idea to a Minimal Viable Product, the event will focus on the obvious and not-so-obvious steps of the process. 
Free. 
Find more information here.
—
TECH TALK: TRENDS AND PREDICTIONS FOR 2020 & BEYOND
Dialexa
6 p.m – 9 p.m.
Tech in Motion Dallas is proud to present its first Tech Talk of the decade. Self-driving cars, 3-D printing, Uber, DoorDash, AirBnb, Alexa and so much more has changed the technology landscape of our lives in the last ten years. Local thought leaders who are paving the way for these tech trends will join the panel discussions. Join the conversation on how the trends will impact us, how they will shake up industries, and how they will evolve over time. Complimentary food and drinks will be served. 
Free. 
Find more information here.
---
THURSDAY, FEB. 27
DALLAS VETERANS JOB FAIR
AT&T Stadium
11 a.m. – 3 p.m.
DAV and RecruitMilitary host the Dallas Veterans Job Fair to help transitioning military veterans prepare for the civilian world. Presented by LeaderQuest, the seminar helps attendees explore the ways to use technology to their advantage while seeking employment. The job interview process for Veterans can be tough and uncharted territory, thats where RecruitMilitary comes in. More than 90 employers will attend the seminar, those that are ready to hire veterans, military spouses, transitioning military, National Guard members and Reservist. 
Tickets are free.
Find more information here.
---
THURSDAY, MARCH 5
STARTUP FINANCES: PREPARING FOR FUNDRAISING
The DEC @ Capital Factory
Noon – 2 p.m.
Join CLA (CliftonLarsonAllen) and The DEC Network for a Lunch and Learn where you'll walk through preparation steps such as determining your fundraising goal, refining your business model and pitch deck, as well as how to first contact potential investors. 
Free. 
Find more information here.
---
FRIDAY, MARCH 6
DRC'S 23RD ANNUAL WOMEN'S BUSINESS CONFERENCE
Hyatt Regency Dallas
Times vary
Join Stacy London from What Not To Wear and the cohosts of Pantsuit Politics—Beth Silvers and Sarah Stewart Holland—at DRC's annual women's business conference. This year's theme is "100," marking the centennial of the 19th amendment. Young professionals and executives will come together for this day of programming celebrating the modern professional woman and honoring those who fought for women's equality!
Ticket prices vary.
Find more information here.
—
TECH INDUSTRY LUNCHEON
Prestonwood Country Club
11:30 a.m. – 1:00 p.m.
Join Dr. Stephanie Adams, Dean of the Eric Johnson School of Engineering and Computer Science at UT Dallas, for a presentation on the industry's role in improving the engineering landscape. Graduating engineers will need ingenuity, problem-solving skills, scientific insights, creativity—and so much more that is beyond what is taught today. Co-hosted by the Tech Titans Innovation Team, the conversations will involve how teaching and learning will need to change to foster the development of these engineers, including new educational approaches and partnerships with industry leaders. 
Tickets are $40 for members and $55 for non-members.
Find more information here.
---
FRIDAY, MARCH 6 – SUNDAY, MARCH 8
LAN ALL NIGHT GAMING FESTIVAL
Great Wolf Lodge
The LAN all NIGHT Charity Gaming Festival is hosting its inaugural event benefiting the North Texas Food Bank. Gamers are invited to bring their own computers (or rent a PC) and participate in 50+ hours of non-stop gaming and charity. There will be tournaments, raffles, contests, live streaming, and a large board game zone. 
Ticket prices vary. 
Find more information here.
---
SUNDAY, MARCH 8
CONCERT FOR KINDNESS
Moody Performance Hall @ Dallas Arts District 
6 – 9 p.m. 
Join the 9th annual Concert for Kindness hosted by Artists for Animals to raise funds for homeless pets in Dallas. A blend of musicians, artists, photographers, and animal lovers will come together to celebrate animals and various North Texas nonprofits helping the homeless pets of Dallas. Attendees can enjoy classical music, wine, a silent auction, and other performances of all types throughout the night. 
Tickets are $100
Find more information here.
---
THURSDAY, MARCH 12
INNOVATION SHOWCASE
147 Manufacturing St. Dallas, Texas, 75207
9:30 – 11:30 a.m. 
The Indie Beauty Media Group, also the producers of the Indie Beauty Expo, are in Dallas for an exclusive event where you will receive a behind-the-scene introduction to must-know brands. Be the first to learn about 2020's most interesting teens in beauty and wellness, and IBMG's newest programs. The BeautyX Retail Summit will take place in May. You can RVSP to [email protected]
Find more information here.
---
SATURDAY, MARCH 28 – SUNDAY, MARCH 29
CALL OF DUTY: HOME SERIES
Toyota Music Factory

For the Dallas Empire, this tournament will be the first live Call of Duty event in North Texas. The Dallas Empire will host a multi-day weekend series of professional league matches and an amateurs tournament
Find more information here.
---
SATURDAY, APRIL 25
6TH ANNUAL PHILANTHROPARTY — EVERYONE COUNTS
The Statler Hotel
6 p.m. – 11 p.m.
The 6th annual Philantroparty event with the theme, Everyone Counts, brings awareness to the United States 2020 Census while celebrating the anniversary of some of the top philanthropists throughout Dallas. The event will showcase the hidden talents of our philanthropic community for a night filled with entertainment, dining, dancing, and celebration. World-class performers who create social impact through their work will take to the stage while attendees celebrate the Dallas community and the possibilities that lie ahead for North Texas. 
Ticket prices vary.
Find more information here.
---
WEDNESDAY, MAY 4
COFOUNDERS LEAGUE
WeWork Thanksgiving Tower
6 – 8 p.m. 
Founders that are looking for business partners, first employees, and early-stage companies are invited to attend the Cofounders League Meeting. The Cofounders League seeks to match founders with partners and foundational employees to assist companies in the start-up process. Join Jessica Vittorio, startup attorney and community leader, as the guest speaker for the first Cofounders League event.  
Tickets are free.
Find more information here.
---
ONGOING EVENTS
SATURDAY, OCT. 19 – SUNDAY, MARCH. 22
ORIGINS: FOSSILS FROM THE CRADLE OF HUMANKIND
Perot Museum 
Regular museum hours
This rare exhibition will also mark the first time that ancient hominin fossils have traveled for public display since "Lucy" (Australopithecus afarensis) between 2007 and 2013. Discovered in 2008 by then 9-year-old Matthew Berger, Au. sediba were some of the most complete hominin skeletons known in the fossil record at the time. Just five years later, the first fossils of another new ancient relative, H. naledi (formally described in 2015), were dramatically unearthed in South Africa by a Wits University team including the Perot Museum's Dr. Becca Peixotto, Director and Research Scientist of the Center for the Exploration of the Human Journey. Together, these two remarkable discoveries provide further compelling evidence for the complex and nuanced processes of human evolution. 
READ NEXT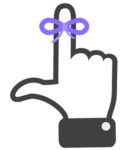 Whether you're interested in attending a workshop, conference or networking happy hour, Dallas Innovates is here to provide a guide for the who, what, and where of innovation in Dallas. Find upcoming events here.

Get on the list.
Dallas Innovates, every day. 
Sign up to keep your eye on what's new and next in Dallas-Fort Worth, every day.