North Texas has plenty to see, hear, and watch. 
But in the midst of the COVID-19 pandemic, things to do are a little different. We've rounded up a few events and activities for innovators so you can stay involved from the comfort of your home or six feet away. You'll also find a few drive-through experiences among the options. Here's our selection of technology events, creative activities, and business inspiration for innovators this week.
As always, things may change at any time, so be sure to check the official website or registration page for the latest details. 
Don't miss a thing: Get Dallas Innovates Every Day. And, if you know of a great event coming up, tell us about it.
---
ONGOING
PEROT MUSEUM'S ORIGINS: FOSSILS FROM THE CRADLE OF HUMANKIND
Online
Although the Perot Museum may not be open for business, a virtual 360-degree tour of the Origins: Fossils from the Cradle of Humankind exhibition is. Guests can virtually explore real fossils and follow the journey of scientists actively working on and researching two new species.
Free.
Find more information here.
—
DMA AT HOME
Online
The Dallas Museum of Art is offering virtual museum experiences with a new virtual exhibition and gallery experiences, behind-the-scenes stories from around the museum, guides and activities to use at home, and art from around the world and from the local community.
Free.
Find more information here.
—
WRITING WORKSHOPS DALLAS AND GEMINI INK PRESENT THE BIG TEXAS READ
Online
This statewide virtual book club is a collaborative effort from Writing Workshops Dallas and San Antonio's Gemini Ink. Every two weeks, prose or poetry written by a Texas-based author will be discussed, featuring chats with the authors and Q&As.
Upcoming authors and titles include:
Sept. 2: Winner of the Iowa Prize for Nonfiction Kendra Allen, "When You Learn the Alphabet"
Sept. 16, Sept. 30: Edgar-winning novelist Joe R. Lansdale, "Edge of Dark Water"
Oct. 14, Oct. 28: Debut Novelist Fowzia Karimi, "Above Us the Milky Way"
Free
Find more information here.
—
BLIND ALLEY PROJECTS
Fort Worth (drive-by, not a virtual event)
Daylight hours only
The idea behind this drive-by art gallery was thought up three years ago, but was finally activated this spring due to the ongoing pandemic. The gallery is currently featuring TCU MFA students' pieces that were originally canceled due to COVID-19. "Each individual exhibition represented ideas that would have been addressed in each student's thesis exhibition while responding to the exhibition space itself," writes Gila Espinoza for Art&Seek. Currently, Hector A. Ramirez's "Entre Piedras y Copia" is on display. Upcoming artists include British artist Richard Wentworth and sculptor Gene Owens.
Free
Find more information here.
—
NASHER SCULPTURE CENTER WINDOW EXHIBITIONS
Dallas
Although the center has not yet reopened its doors to the public, it's still showcasing art through its windows. This series of installations titled "Nasher Windows" is expected to run every Friday through Wednesday and host early- and mid-career DFW-based artists. 
Free
Find more information here.
—
THE DALLAS HERITAGE VILLAGE OPENS FOR SUMMER ACTIVITIES
The Dallas Heritage Village in Dallas
Daily 9 a.m. – 2 p.m., Thursdays 6 – 9 p.m.

The Dallas Heritage Village has reopened to visitors. Although the buildings on site are closed, guests can enjoy fun and engaging summer activities like chalk drawing, scavenger hunts, and more for families eager to get outside and enjoy time together.
Tickets are $8 for adults and free for children
Find more information here.
—
PROTESTS HAPPENING ACROSS DFW
Multiple locations
For a running list of protests, vigils, and more in the Dallas-Fort Worth area, Central Track has rounded up a list of known gatherings here. 
—
CARBARET DRIVE-IN MOVIE NIGHTS
Brizo Bar in Richardson
Every Friday and Saturday evening
As movie theaters have closed due to COVID-19, Reid Robinson transformed his bar Brizo into a movie drive-in called CarBaret, along with curbside dining service from the Brizo kitchen and bar and a variety show. Films are announced on Facebook each week where attendees can RSVP for one of the 40 spots available each night.
Tickets are $15.
Find more information here.
—
1 MILLION CUPS FRISCO VIRTUAL PROGRAM
Online
Every Wednesday at 9 a.m.
Starting on August 5, 1 Million Cups will be kicking off its Education for Entrepreneurs series. 1 Million Cups says it helps first-time entrepreneurs get connected to the startup community and experienced entrepreneurs take the next step through feedback and resources.
Free
Find more information here.
—
HOW TO COPE WITH COVID: MAINTAINING EMOTIONALLY HEALTHY BUSINESSES FOR CEOS
Online
Every Tuesday at 11:30 a.m. – 1 p.m.
This series is meant to help female business owners continue to have emotionally healthy businesses during and after the pandemic. During these sessions, attendees may learn strategies for dealing with their own targeted stressors, strategies for being emotionally prepared, how to evaluate and assess their emotional needs to ensure healthy leadership, among other things.
Free
Find more information here.
—
1 MILLION CUPS FORT WORTH PRESENTATION
Online
Every Wednesday at 9 – 10 a.m.
Each week, 1 Million Cups Fort Worth plans to feature two presenters who will discuss their business' services and needs, followed by a Q&A during which the presenters can offer helpful suggestions. One of the upcoming presenters is Michael Wilson of Processology, Corp. He plans to discuss what business process management, documentation, and improvement is, as well as why every business needs to actively practice it.
Free
Find more information here.
—
PRESERVATION DALLAS PRESENTS 2020 SUMMER SIZZLERS
Online
Every Tuesday at 6 p.m.
This series of educational lectures will cover topics ranging from the ugliest building in Dallas to Apollo 11 to the destruction and resurrection of Dallas' sportatorium. These lectures hope to offer insights into preservation, architecture, and history.
Tickets are $10 to $100
Find more information here.
TUESDAY, AUGUST 18 – SUNDAY, NOVEMBER 1
ACTING OUT: CABINET CARDS AND THE MAKING OF MODERN PHOTOGRAPHY
Amon Carter Museum of American Art in Fort Worth
Check schedule for times
This Amon Carter Museum of American Art exhibition is the "first-ever in-depth examination of the photographic phenomenon of cabinet cards," according to the museum. The cards were the main format "for photographic portraiture through the last three decades of the nineteenth century," says the museum. 
Free
Find more information here.
---
TUESDAY, SEPTEMBER 1 – WEDNESDAY, SEPTEMBER 30
THE 2020 TEXAS TRIBUNE FESTIVAL
Online
Check schedule for times
The Texas Tribune Festival is said to be one of the nation's largest annual gatherings in the U.S. with over 250 speakers and 100 programs. For the entire month of September, the Tribune will be hosting conversations on topics such as how the coronavirus has affected the election cycle, the legislative session, education, health care, and the economy, as well as immigration, energy, criminal justice, and redistricting. This year's speakers include:
Anthony Fauci
Ted Cruz
Willie Nelson
Kay Bailey Hutchison
Hilary Clinton
Nikole Hannah-Jones
Gloria Steinem
Tickets are $49 to $199
Find more information here.
---
WEDNESDAY, SEPTEMBER 9 – SATURDAY, SEPTEMBER 12
2020 BIG DESIGN CONFERENCE
Online
Check schedule for times
Experts in user experience, game design, usability, mobile development, user research, content strategy, social media, and design thinking will come together virtually for this four-day conference. This year's keynote speakers include:
Tracey Kelly, envisioning lead, Catalyst Team, Microsoft
Aladrian Goods, content designer, Intuit
James Helms, VP of Design, Intuit
Diane Domeyer, executive director, Creative Group
Jessica Burnham, director of MADI, SMU
Tickets are $99 to $249
Find more information here.
---
FRIDAY, SEPTEMBER 11
FINANCIAL FRIDAYS: HOW BUSINESSES USE CREDIT
Online
12 – 1:30 p.m.
This workshop will teach attendees about the types of credit available to small business owners such as lines of credit, credit cards, and term loans, as well as financing options from the Small Business Administration.
Free
Find more information here.
---
MONDAY, SEPTEMBER 14
2020 SCORE DALLAS BUSINESS SYMPOSIUM
Online
9:30 a.m. – 3:30 p.m.
Over 300 small business owners are expected to join in to learn how to grow their businesses. There will be 12 business-related topics, plus prizes. The event's workshops include developing a digital marketing strategy, growing your brand through social media platforms, and choosing the best legal structure for you business.
Tickets are $25
Find more information here.
---
TUESDAY, SEPTEMBER 15
DRC PRESENTS FUTURE OF WORK & BUSINESS: CULTURE AND PRODUCTIVITY
Online
8 – 9:15 a.m.
Halima K. McWilliams, a people operations and culture leader at Corgan, and Forrest Roman Tylutki, a talent acquisition leader at Omnitracs, will talk about how they are understanding and tracking employee productivity and maintaining company culture amidst the ongoing pandemic.
Free
Find more information here.
—
SMU PRESENTS WHY THEY MARCHED: CELEBRATING THE CENTENNIAL OF WOMEN'S SUFFRAGE
Online
6 p.m.
To celebrate American women's 72-year fight for the right to vote, SMU is hosting a lecture from Susan Ware, a feminist historian and biographer who wrote Why They Marched: Untold Stories of the Women Who Fought for the Right to Vote. Her novel offers a "fresh account of one of the most significant moments of political mobilization in American history," according to SMU.
Find more information here.
—
NORTH TEXAS COMMISSION ANNUAL MEMBERS' LUNCHEON
Online
11 a.m.
The 49th annual luncheon will feature a conversation between Ross Perot Jr., Chairman of The Perot Group, and Sarah Rhoads, Vice President of Amazon Global Air.
Tickets are $50 to $75
Find more information here.
---
TUESDAY, SEPTEMBER 15 – SUNDAY, OCTOBER 18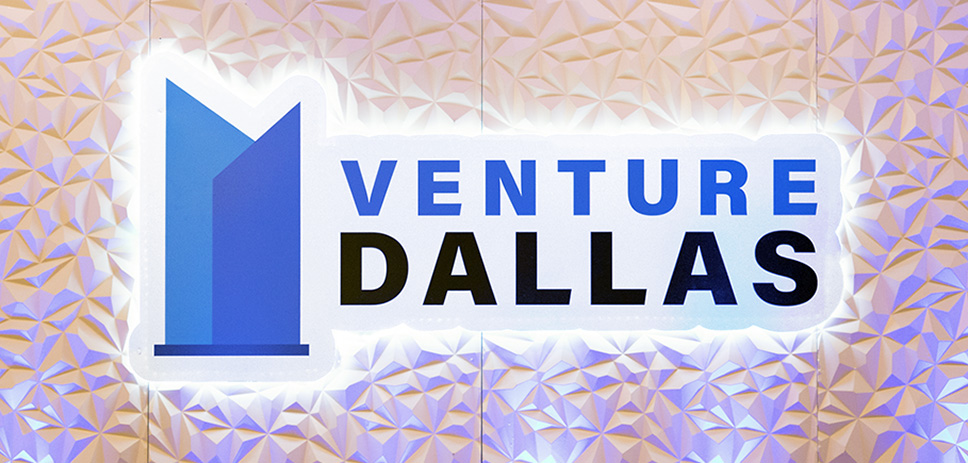 VENTURE DALLAS
Online
Venture Dallas 2020 is "not your typical virtual conference." The 34-day event is an experience.  One that will connect companies and investors with a curated networking platform. There won't be any panels or keynote speakers, instead, a mobile-first platform called Thumbraise will let curated startups pitch investors via short-form video. 
Find more information here.
---
WEDNESDAY, SEPTEMBER 16
SHAMA HYDER ON DRIVING MOMENTUM FOR YOUR AGENCY & YOUR CLIENTS
Online
Shama Hyder is the Founder of Zen Media and the CMO for startup OneDine, she has also been named one of LinkedIn's "Top 10 Voices in Marketing" for four consecutive years. During this event, Hyder will be doing a livestreamed deep-dive Q&A session with SharpSpring CEO Rick Carlson and is expected to discuss how "agencies can help reveal and drive momentum for their own businesses and help their clients do the same."
Free
Find more information here.
—
AMAZON CAREER DAY 2020
Online
11 a.m. – 1:15 p.m.
During Amazon's Career Day, attendees will learn about the corporate and tech jobs currently available at the company, as well as its hourly positions. Amazon currently has 33,000 jobs open with 2,030 in Texas and 1,140 in DFW. Fireside chats, panel discussions, and interviews with career advice experts and Amazon executives will take place during the event.
Free
Find more information here.
—
VIRTUAL DFW CPG COMMUNITY EVENT
Online
4 – 5 p.m.
BOOMCHICKAPOP co-founder Angie Bastian will be the featured guest in this one-on-one chat. She built her company from a garage, which has gone on to become a nationally distributed brand and join Conagra. 
Find more information here.
—
ULIDFW PRESENTS: NO MORE OUT OF OFFICE—ADJUSTING TO COVID-19 AND PLANNING FOR THE NEXT BLACK SWAN
Online
Noon – 1 p.m.
This session plans to tackle the question: How will lessons learned from the COVID-19 crisis help the Commercial Real Estate industry make smart investments and changes to prepare for the next global health emergency? Experts plan to address both the initial fallout from COVID-19 as well as how the industry can plan for the future and a potentially similar situation.
Tickets are free for members and those retired, and $25 for non-members.
Find more information here.
---
THURSDAY, SEPTEMBER 17
D CEO DIVERSITY, INCLUSION, AND IMPACT SYMPOSIUM
Online
8 a.m. – 5 p.m.
Conversations on systemic racism, diversity, inclusion, and belonging in the workplace will be had with leaders sharing their insights, experiences, and advice. There will be speakers and programming every hour on topics including "Getting Comfortable with Uncomfortable Conversations" and "Data and Transparency: Setting Goals and Measuring Results," as well as live Q&As following presentations.
Tickets are $75
Find more information here.
—
VIRTUAL SIPS & SCIENCE: COMPASSION IN ACTION
Online
7 – 8 p.m.
Bonnie Pitman, director of Art & Brain Innovations at UT Dallas Center for BrainHealth, and Daniel Krawczyk, PhD, deputy director of the UT Dallas Center for BrainHealth, plan to discuss the biology and psychology of compassion and the benefits of leading a compassionate lifestyle.
Free
Find more information here.
—
SHARPHEELS CAREER & LEADERSHIP SUMMIT
Online
8 a.m. –  5 p.m.
This event will be a day full of leadership training on topics including career planning and pivots, managing obstacles and uncertainty, being an impactful and agile leader, and executive skills and training. There will also be multiple workshops in between panel discussions. DFW-based speakers include:
Paige Farragut, SVP, Ticket Sales & Service, Texas Rangers
Cathy Skula, EVP, Franchising, Rent-A-Center
Linda Rutherford, SVP & CCO, Southwest Airlines
Allyson Sellers, VP, Sales Support, Mary Kay Inc.
Stacey Marx, President, US Business, AT&T
Other speakers include:
Tejal Vakharia, SVP & Chief Compliance, Allscripts
Sarah Murphy, SVP, United Express, United Airlines
Mary Stich, VP, Deputy General Counsel, Rackspace
Kim Holder, VP, Digital Technology, Baker Hughes
Becky Kimbro, VP, Brand Engagement, San Antonio Spurs
Janice Chopra, VP, Sales & Strategy, PepsiCo
Rebecca Snow, VP, People & Organization, Mars Wrigley
Stephanie Stegall, VP, Event Sales, Houston Astros
Elizabeth Bennett, VP, eCommerce, Kraft Heinz
Carolyn Comer, VP Downstream Strategy, Shell
Aparna Dave, SVP & Managing Counsel, Wells Fargo
Tickets are $245
Find more information here.
—
GDPC PRESENTS THE KATY TRAIL: PAST, PRESENT AND FUTURE OF THE ICONIC URBAN TRAIL
Online
9 – 10:30 a.m.
Robin Baldock, executive director of Friends of the Katy Trail, will discuss the master plan for the 3.5-mile-long urban hike and bike trail and the ongoing campaign to enhance the Katy Trail to make it the best urban trail in the U.S.
Tickets are $30
Find more information here.
---
FRIDAY, SEPTEMBER 18
DRC PRESENTS 2020 STATE OF PUBLIC EDUCATION
Online
Noon – 1:30 p.m.
Education experts will address the challenges brought on by reopening Texas public schools amid the ongoing pandemic, virtual learning options, and the decisions needed to keep students safe while addressing academic growth. Speakers include:
Mike Morath, Texas Commissioner of Education
Sara Bonser, Superintendent, Plano ISD
Justin Henry, President, Dallas ISD Board of Trustees
Dr. Michael Hinojosa, Superintendent, Dallas ISD
Dr. Jeannie Stone, Superintendent, Richardson ISD
Free
Find more information here.
—
3RD FRIDAY IoT SIG BREAKFAST: PROCESS INTELLIGENCE AND IoT
Online and HEXA Coworking in Richardson
7:30 – 9:30 a.m.
During this monthly meeting, Internet of Things (IoT) technologists, business executives, and entrepreneurs plan to discuss "how process intelligence platforms can use IoT as an input to drive automated business processes, or automatically discover and map extremely complex manufacturing processes."
Free
Find more information here.
---
WEDNESDAY, SEPTEMBER 23
LIFTFUND PRESENTS WOMAN OWNED WEDNESDAY WITH LIKA TORLINE
Online
Noon – 1 p.m.
During the Woman Owned Wednesday series, speakers will discuss the business success strategies and resources available to help attendees' businesses during these difficult times. Lika Torline is the founder of In The Weeds Natural Skin Care. She plans to share "how she pivoted her business from mostly in-person sales to an online success when COVID-19 struck."
Free
Find more information here.
---
THURSDAY, SEPTEMBER 24
2020 YTEXAS "STATE OF BUSINESS" SUMMIT
Online
9:30 a.m. – 5 p.m.
This summit plans to give attendees insights on trends, initiatives, and innovation happening across Texas business communities, with over 30 business leaders scheduled to speak during the event. Speakers include:
Dale Petroskey from The Dallas Regional Chamber
Robert Sturns from the City of Ft. Worth
Susan Davenport from the Greater Houston Partnership
Jenna Saucedo-Herrera from the San Antonio Economic Development Foundation
Tiffany and Leon Chen from Tiff's Treats
Tickets are $50
Find more information here.
—
COLLIN COLLEGE PRESENTS COVID-19: THE IMPACT ON EMPLOYEE MENTAL HEALTH
Online
10 a.m.
Michael J. Maxwell, Ph.D., LPC-S, NCC, will join Dr. Roger Widmer, Collin Corporate College's COO, to discuss the impact of COVID-19 on employee mental health. C-level and human resources executives are invited to attend the webinar to help them in safely transitioning employees back to the office.
Free
Find more information here.
---
TUESDAY, SEPTEMBER 29
TEXAS WOMEN'S FOUNDATION HOSTS 35TH ANNUAL LUNCHEON 
Online
11:30 a.m. – 1 p.m.
Award-winning actress, director, and producer America Ferrera will be the keynote speaker at this annual event. Bonnie Clinton, vice president and chief procurement officer at Toyota Motor North America, and Cynt Marshall, CEO of The Dallas Mavericks, will co-chair the luncheon. A. Shonn Brown, Texas Women's Foundation board chair and Kimberly-Clark vice president and deputy general counsel, and Laysha Ward, Target executive vice president and chief external engagement officer, will also be participating in the event.
Tickets are $35
 Find more information here.
---
THURSDAY, OCTOBER 1
TEXAS CONFERENCE FOR WOMEN
Online
Check schedule for times
Producer, actress, and writer Issa Rae and global philanthropist Melinda Gates will be the keynote speakers at this one-day event, which is designed to empower and connect women and promote equity for all. During this event, the conference says you'll gain:
Powerful new perspectives to stay resilient and relevant in today's changing times
Opportunities to chat real-time with speakers and interact with each other
Ways to support women-owned businesses
A chance to have some much-deserved fun
Tickets are $150
Find more information here.
---
THURSDAY, OCTOBER 8
2020 ELECTION BRIEFING BY POLITICO
Online
4 – 5 p.m.
Two of Politico's Campaign Pro Reporters, Zach Montellaro and Ally Mutnick, will be breaking down the national electoral landscape and what it means for Texas races. They plan to discuss the U.S. Senate race between Republican Senator John Cornyn and Democratic challenger MJ Hegar, along with multiple Congressional matchups.
Free
Find more information here.
---
FRIDAY, OCTOBER 9
YMCA KEY LEADERS LUNCHEON
Online
11:30 a.m. – 1 p.m.
During this luncheon, Anne Chow, AT&T Business' CEO and the 2020 Campaign Chair for United Way of Metropolitan Dallas, will be giving the keynote speech. Timely issues will also be discussed concerning their impact on the local community and how they connect everyone.
Free
Find more information here.
---
THURSDAY, OCTOBER 15
CRUCIAL CONVERSATIONS: RACE AND RACISM IN OUR COMMUNITY—THE FUTURE
Online
7 p.m.
To conclude The Dallas Holocaust and Human Rights Museum's (DHHRM) four-part series on race and racism, the DHHRM will build off of its previous conversations on language, history, and personal experience to strategize on how to move forward. This session plans to discuss concrete strategies to combat systemic racism and be a call to action to be involved in this work.
Free
Find more information here.
---
SATURDAY, OCTOBER 17 – SUNDAY, OCTOBER 18
BELL FORT WORTH ALLIANCE AIR SHOW
Online
Check schedule for times
Alliance Air Productions will be hosting the first drive-in air show in DFW due to the COVID-19 pandemic. This year's lineup includes U.S. Air Force Thunderbirds, an All Veteran Parachute Team, and a Navy F-35 demo. The Bell Fort Worth Alliance Air Show was named one of the "Best Air Shows" in the 2020 USA TODAY 10 Best Readers' Choice Awards.
Find more information here.
---
MONDAY, OCTOBER 19
TEXAS WOMEN'S FOUNDATION PRESENTS VIRTUAL VIEWPOINTS: THE 19TH
Online
1 – 2 p.m.
Emily Ramshaw is the co-founder and CEO of The 19th, a nonprofit, nonpartisan newsroom reporting on gender, politics, and policy with a focus on empowering women. Ramshaw will be the featured speaker as she discusses the importance of free press in civic engagement, why there is a need for a women-focused news agency, and a nonpartisan election update with Susan Long, XIX Society Steering Committee co-chair.
Find more information here.
---
WEDNESDAY, OCTOBER 21
HIGHLAND CAPITAL LECTURE: MARK CUBAN & DAYMOND JOHN—TWO SHARKS DISCUSS THE PATH FORWARD FOR AMERICA
Online
Dallas Mavericks owner Mark Cuban and FUBU founder Daymond John plan to discuss solutions to the issues the U.S. is facing right now. The "Sharks" are expected to focus on the role entrepreneurs, innovators, and business leaders can have.
Free
Find more information here.
---
THURSDAY, OCTOBER 22
2020 MASSCHALLENGE VIRTUAL AWARDS
Online
4 p.m.
MassChallenge's Austin, Boston, Houston, and Rhode Island programs will be concluded during this event with around $2 million in zero-equity cash prizes being awarded to the top startups from these four cohorts. A keynote fireside chat is also scheduled to take place.
Find more information here.
---
SATURDAY, OCTOBER 24
TRICKED: BONDING OF THE SEXES
Online
12 – 3 p.m.
J.Tillman, Founder and CEO of the Red Sea Project, will host this event, which will focus on healthy relationships, the building of a healthy community, and unifying family. This event hopes to give men and women the opportunity to understand one another better, communicate on a higher level, and process differences rather than persecute each other.
Free
Find more information here.
---
MONDAY, OCTOBER 26 – TUESDAY, OCTOBER 27
FUTURE PLACE: THE FUTURE OF MASTER PLANNED COMMUNITIES
The Ritz-Carlton in Dallas
Check schedule for times
During this two-day event, land developers, builders, architects, and engineers will discuss the deliveries of master planned communities, evaluate the challenges ahead, and discuss solutions for the future. Event speakers include: 
Matt Blank, Principal, BB Living
Mollie Carmichael, Principal, Meyers Research
Larry Corson, President, Wilbow Corporation
Paul Doherty, President and CEO, The Digit Group
Tickets are $599
Find more information here.
---
WEDNESDAY, OCTOBER 28 – SATURDAY, OCTOBER 31
bigBANG! 2020 – EQUITY IN ACTION: THE NEXT 100 YEARS!
Online
Check schedule for times
bigBANG! says it's North Texas' longest social impact event, which brings together social innovators, community leaders, and business professionals. The theme of this year's event is "Equity in Action: The Next 100 Years!" Through this theme, the event plans to explore racial, gender, and economic equity in our communities. It hopes to "lift up rightful disruption and its methods to dismantle injustice and intentionally build systems that provide equal opportunity for all people to participate with dignity in the economic life of our society."
Tickets are $20 to $155
Find more information here.
---
THURSDAY, NOVEMBER 12 – SATURDAY, NOVEMBER 14
VC UNIVERSITY LIVE – SMU
Online
Check schedule for times
This three-day certificate program on venture finance has the goal of democratizing access to education on venture finance in startup ecosystems nationwide. Those interested can apply for a scholarship here with general registration opening on September 21.
Tuition is $1,200
Find more information here.

Get on the list.
Dallas Innovates, every day. 
Sign up to keep your eye on what's new and next in Dallas-Fort Worth, every day.