North Texas is a big place, with plenty to do, see, hear, and watch. 
So, we scour the internet every week to find events and activities for you. To fill your calendar with events to come, check out our Save the Date guide full of innovation in Dallas. As always, things may change at any time, so be sure to check the official website or registration page for the latest details.
Don't miss a thing: Get Dallas Innovates Every Day. And, if you know of a great event, tell us about it. 
---
THURSDAY, JULY 11
HEALTH WILDCATTERS COMMUNITY HAPPY HOUR
Health Wildcatters in Dallas
5:30 – 7:30 p.m.
Join Health Wildcatters—an innovation hub for the Dallas-Fort Worth healthcare industry—for this summertime happy hour, where attendees can mix and mingle with investors, mentors, and key influencers for local health innovation.
Free.
Register here.
---
THURSDAY, JULY 11
CASUAL CODE & CONNECT
Capital Factory + The DEC
6:30 – 8:30 p.m.
Join Women Who Code for a night of casual coding and networking. Work on a project, do tutorials, pair program, or absorb by osmosis at this event for technologists of all levels of expertise. The meetup will begin with introductions and "lightning talks," which are 5 minute speeches that participants can give to practice speaking in front of others and receive candid feedback. 
Free.
Register here.
---
FRIDAY, JULY 12 – SATURDAY, JULY 13
FEARLESS CONFERENCE
AC Hotel Dallas by the Galleria
Times vary.
Founded by Amanda Smith of Dallas Girl Gang, this interactive conference aims to inspire female entrepreneurs and help them grow their businesses through workshops and networking opportunities. It will also feature talks from a diverse group of speakers, including Create & Cultivate CEO Jaclyn Johnson, who was featured on Forbes' 30 Under 30 in 2015.
Tickets are $225 – $300.
Find more information here.
---
SATURDAY, JULY 13
FROM PASSION TO PAY CHECK: HOW TO START A SIDE GIG OR A SIDE HUSTLE
Addison Treehouse
9 – 11 a.m.
Want to earn extra income for your passion project? Have a million dollar idea but don't know where to start? Come learn about how to start a side gig or side hustle at this event, featuring speakers who started their companies while holding down a full-time job and people who figured out a way to pay down their debts quicker.
Tickets are $10.
Find more information here.
---
SATURDAY, JULY 13
BLACK IT/CYBER SECURITY PROFESSIONALS MEETUP
The Capital Factory + The DEC
11 a.m. – 1 p.m.
Grow your network and meet new peers at this meetup for Black IT/cyber security professionals. There will be executives, managers, and engineers ready to connect.
Free.
Register here.
---
SATURDAY, JULY 13
GRAND OPENING: THE GRAND BERRY THEATER
The Grand Berry Theater in Fort Worth
5 – 10 p.m.
Come celebrate the opening of The Grand Berry Theater, which seeks to be the first theater in Fort Worth specializing in screening independent, local and art house film. There will be a lineup of short films developed by local filmmakers, such as The Reyna Brothers, Megan Schultz, Ariel Leon, and more. Short film blocks will start each hour and run for 45 minutes.
Free.
Find more information here.
---
MONDAY, JULY 15 – THURSDAY, JULY 18
FOUNDERS ACADEMY ESSENTIALS
Capital Factory + The DEC
11:30 a.m. – 1:30 p.m.
Are you an entrepreneur looking to grow your business potential? This 4-day business curriculum for driven entrepreneurs will cover topics such as how to develop a perfect elevator pitch, control legal costs, set the stage for a future acquisition exit, and more. There will also be a livestream of the event; bring your own lunch.
Tickets are $49.
Find more information here.
---
THURSDAY, JULY 18 – SATURDAY, JULY 20
RISE WEEKEND
Curtis Culwell Center in Garland
Times vary.
This personal growth conference is an opportunity for women from all walks of life to come together, be inspired, and reconnect with their dreams. Led by Rachel Hollis, participants will be encouraged to reflect on their past, present, and future in order to live how they aspire to.
Tickets are $50 – $1800.
Find more information here.
---
WEDNESDAY, JULY 24
PRODUCTTANK JULY MEETUP
Capital Factory + The DEC
6:30 – 8:30 p.m.
ProductTank meetups are an opportunity for product managers in DFW to exchange ideas and experiences about various aspects of their work, from Product Design to User Experience. This event is open to big and small companies, as well as early-stage technology businesses.
Free.
Find more information here.
---
WEDNESDAY, JULY 31
CODELAUNCH VII STARTUP EXPO
Comerica Center in Frisco 
12 – 9 p.m.
Join the annual seed accelerator event for early-stage startups in the software field. Code Authority will select five finalists from around the world to present their product and be judged by a panel of distinguished entrepreneurs. Over $67,000 will be provided to overall winners of the competition, which will mark the start of the CodeLaunch Expo where developers, angel investors, and startup founders will all collide. 
Tickets are $20 – $99.
Find more information here.
---
ONGOING EVENTS
SUNDAY, MAY 19 – SUNDAY, SEPTEMBER 1

DIOR: FROM PARIS TO THE WORLD
The Dallas Museum of Art in Dallas
Museum hours.
This new exhibit at the DMA covers more than 70 years of the House of Dior's legacy, featuring a huge selection of accessories, photographs, original sketches, runway videos, archival material, and over 100 couture dresses. The legendary Christian Dior is known for generating a movement in fashion history with his lavish embroidery, luxurious fabrics, and elegant silhouettes. Unique for this exhibit, the museum paired the fashion with works of art from its permanent collections, creating a cohesive tie between the two.
Ticket prices vary. Timed tickets are required.
Find more information here.
---
MONDAY, JUNE 3 – FRIDAY, AUGUST 16
STEAM SUMMER CAMPS IN NORTH DALLAS – VIDEO GAME DESIGN AND DEVELOPMENT 
iCode North Dallas
Times vary. 
Young adults with big imaginations and an interest in technology can dive into the digital world of robotics, coding, drones and design with iCode Summer Camps in North Dallas. The camps, with both beginning and intermediate levels, range from Minecraft, aerial drones, artificial intelligence and more. 
Click here for more information on camp types and registration fees.
---
FRIDAY, JUNE 7 – SUNDAY, SEPTEMBER 29
PSYCHEDELIC ROBOT 2.0
Bivins Gallery in Uptown
Times vary.
Come feast your eyes and ears on 13,000 square feet of interactive multimedia installations at this new art exhibit. The attraction will feature local and international works of photography, video, music, costume, performance and more. If this sounds familiar, it's because Karen and Micheal Bivins first debuted this exhibit as a pop up in 2018. It was so popular that it stayed as a sold-out exhibit for three months, and now it's back like never before. 
Tickets start at $35.
Find more information here.
READ NEXT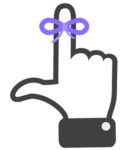 Mark your calendars, Dallas Innovators.
Whether you're interested in attending a workshop, conference or networking happy hour, Dallas Innovates is here to provide a guide for the who, what, and where of innovation in Dallas. Find upcoming events here.

Get on the list.
Dallas Innovates, every day. 
Sign up to keep your eye on what's new and next in Dallas-Fort Worth, every day.