North Texas is a big place, with plenty to do, see, hear, and watch. 
So, we scour the internet every week to find events and activities for you. To fill your calendar with events to come, check out our Save the Date guide full of innovation in Dallas. As always, things may change at any time, so be sure to check the official website or registration page for the latest details.
Don't miss a thing: Get Dallas Innovates Every Day. And, if you know of a great event, tell us about it.
TUESDAY, AUG. 20
EXECUTIVE BUSINESS SUMMIT: DALLAS BLACK CHAMBER OF COMMERCE
Capital Factory + The DEC
7 a.m. – 2 p.m.
This summit will have everything from networking to workshops to keynote addresses, which will concentrate on making sure that business owners are "with the right people at the right time having the right conversation," according to the event page. Arlan Hamilton, who is the founder and managing partner at Backstage Capital, will be a featured speaker at the event 
Tickets are $35 – $25,000.
Find more information here.
---
WEDNESDAY, AUG. 21
TRANSFORMING AMERICA'S DYING MALLS INTO THRIVING REAL ESTATE
Park City Club
7:30 a.m.
The Urban Land Institute's August Breakfast Forum will be led by moderator Mary Beth Corrigan, co-author of ULI's 2006 report "Ten Principles for Rethinking the Mall." Panel speakers will be Peter Brodsky and Sean Terry.
Find more information here.
---
THURSDAY, AUG. 22
DALLAS VIDEOFEST'S CATFEST
Texas Theatre
Starts at 7 p.m.
The CatFest will be curated through the NY Cat Film Festival and feature showings of short films. And for those who are more interested in dogs than cats, don't worry—there will be some canine guest appearances. Ten percent of the proceeds will go toward Dallas Pets Alive! for the fostering and adoption of cats and dogs.  
Tickets are $8.
Find more information here.
---
SATURDAY, AUG. 24
AUSTIN EASTCIDERS BLOCK PARTY
Bishop Arts District
2 – 6 p.m.
It's not summer without a block party! Come enjoy cider and food pairings at participating restaurants like Eno's Pizza Tavern, Neighborhood Cellar, Tacos y Vino, and more. Retail shops will also be passing out complimentary cider samples and offering in-store promotions. 15% of ticket sales will benefit the Bishop Arts Foundation.
Online tickets are $5 until July 30 and $10 after. Physical tickets are $12 at the door.
Find more information here.
---
WEDNESDAY, AUG. 28
DIGITAL FIGHT CLUB
Granada Theater in Dallas
6 – 11 p.m.
Digital fight club is back. Two experts in technology will enter a ring, in front of five knowledgable 'referees', and argue their position on a topic related to their field. This year, there will be five 'fight cards': Public Transportation Technology: Taming the Wild West; Secure Me: Digital Safety across the Ecosystem; Silence: To Digitally Disconnect or Not; Synthetic Reality: Does real even matter?; and Get to Know Me: Data, Personalization, and Privacy. 
Tickets are $20 – $75.
Find more information here.
---
THURSDAY, AUG. 29
S.H.E. SUMMIT
Hilton Anatole
8 a.m. – 7 p.m.
Dallas is joining the ranks of New York City and Miami by hosting the S.H.E summit, a global women's empowerment conference. With past speakers such as Kelly Clarkson and Lauren Bush, the festivities are continuing with an all new lineup of panelists and a networking workshop. Don't miss the chance to "connect, educate, and activate."
Tickets are $250 – $300.
Find more information here.
---
FRIDAY, AUG. 30
REAL ESTATE TREND TALK: LOCATION, VOCATION, INNOVATION
Baylor Scott & White The Heart Hospital in Plano
7:30 – 11:30 a.m.
This is the beginning of the Trend Talks Series, which is expected to have three more breakfast events. The speakers will each present their perspectives on industry trends, which will conclude with a panel discussion and Q&A. The event's speakers are from Weitzman, Craig International, Altera Development, and JP and Associates Realtors. 
Tickets are $35.
Find more information here.
---
SATURDAY, AUG. 31 – SUNDAY, SEPT. 1
DINO FEST
Perot Museum of Nature and Science
10 a.m. – 4 p.m.
The Perot Museum is bringing back the Dino Fest for a second year with a life-size roaming dinosaur, hands-on fossil digs, interactions with live modern-day dinosaurs (a.k.a. birds), and more. There will also be lectures by paleontologists, geologists, and preparators, as well as the opportunity to view the Paleo Lab, where dinosaur research happens in real-time.
Tickets included with general admission.
Find more information here.
---
MONDAY, SEPT. 9
HISPANIC LEADERSHIP SUMMIT: DALLAS
SMU Cox School of Business
9 a.m. – 6 p.m.
Leaders from major local businesses including AT&T, Texas Instruments, and Southwest Airlines are participating in the first-ever Hispanic Leadership Summit in Dallas. The goal of the summit is to start conversations and promote solutions for the Latino community. The event is hosted by the We Are All Human Foundation, a nonprofit organization that promotes equity, diversity, and inclusion. 
Find more information here.
---
FRIDAY, SEPT. 13 – SATURDAY, SEPT. 14
TEXAS PINNERS CONFERENCE
Kay Bailey Hutchison Convention Center
Check the schedule for times.
The Texas Pinners Conference is "where Pinterest comes to life," according to its website. This event is a combined conference and expo with more than 100 Pinterest-based classes and almost 300 businesses featured in the show. This conference covers a variety of topics including crafts, cooking, DIY, photography, fashion, beauty, and more.
Tickets are $10 – $129.
Find more information here.
---
THURSDAY, SEPT. 19
TECH TRENDS IN RETAIL – FALL 2019
Neighborhood Goods in Plano
3 – 5 p.m.
This event's theme is "New Retail Concepts and the Technologies That Power Them." A full-day pass includes a behind-the-scenes tour of Neighborhood Goods and Read Between the Lines, a VIP lunch at Toulouse, the main event, and a reception, while the event-only pass includes just the main event and reception.
Tickets are $30 – $50. 
Find more information here.
---
ONGOING EVENTS
THURSDAY, FEBRUARY 21 – MONDAY, SEPT. 2

THE ART OF THE BRICK
The Perot Museum
Museum hours.
Created by world-renowned artist Nathan Sawaya, The Art of the Brick features over 100 pieces—both original and re-imagined versions of famous works of art—constructed entirely out of nearly 1 billion LEGO bricks. The exhibit includes a 20-foot-long Tyrannosaurus Rex skeleton, Van Gogh's Starry Night, and more. Since this exhibit has a limited capacity, the museum recommends purchasing tickets in advance online.
Ticket prices vary.
Find more information here.
---
SUNDAY, MAY 19 – SUNDAY, SEPT. 1

DIOR: FROM PARIS TO THE WORLD
The Dallas Museum of Art in Dallas
Museum hours.
This new exhibit at the DMA covers more than 70 years of the House of Dior's legacy, featuring a huge selection of accessories, photographs, original sketches, runway videos, archival material, and over 100 couture dresses. The legendary Christian Dior is known for generating a movement in fashion history with his lavish embroidery, luxurious fabrics, and elegant silhouettes. Unique for this exhibit, the museum paired the fashion with works of art from its permanent collections, creating a cohesive tie between the two.
Ticket prices vary. Timed tickets are required.
Find more information here.
---
MONDAY, JUNE 3 – FRIDAY, AUGUST 16
STEAM SUMMER CAMPS IN NORTH DALLAS – VIDEO GAME DESIGN AND DEVELOPMENT 
iCode North Dallas
Times vary. 
Young adults with big imaginations and an interest in technology can dive into the digital world of robotics, coding, drones and design with iCode Summer Camps in North Dallas. The camps, with both beginning and intermediate levels, range from Minecraft, aerial drones, artificial intelligence and more. 
Click here for more information on camp types and registration fees.
---
FRIDAY, JUNE 7 – SUNDAY, SEPT. 29
PSYCHEDELIC ROBOT 2.0
Bivins Gallery in Uptown
Times vary.
Come feast your eyes and ears on 13,000 square feet of interactive multimedia installations at this new art exhibit. The attraction will feature local and international works of photography, video, music, costume, performance and more. If this sounds familiar, it's because Karen and Micheal Bivins first debuted this exhibit as a pop up in 2018. It was so popular that it stayed as a sold-out exhibit for three months, and now it's back like never before. 
Tickets start at $35.
Find more information here.
READ NEXT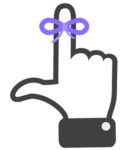 Mark your calendars, Dallas Innovators.
Whether you're interested in attending a workshop, conference or networking happy hour, Dallas Innovates is here to provide a guide for the who, what, and where of innovation in Dallas. Find upcoming events here.

Get on the list.
Dallas Innovates, every day. 
Sign up to keep your eye on what's new and next in Dallas-Fort Worth, every day.