North Texas is a big place, with plenty to do, see, hear, and watch. So, we scour the internet every week to find events and activities for you. As always, things may change at any time, so be sure to check the official website or registration page for the latest details.
Don't miss anything: Get Dallas Innovates Every Day. And, if you know of a great event, tell us about it. Event details courtesy of organizers.
---
Friday, June 2 to Sunday, June 4
DreamHack Dallas
Hosted by ESL FACEIT Group
Kay Bailey Hutchison Convention Center, Dallas
Various times
A three-day gaming lifestyle festival, DreamHack offers something for every type of gamer across esports, entertainment, and community programming. In addition to the highest level of esports competition, this year's festival will also feature a number of DE&I initiatives to promote inclusivity in the space, including two major women-only tournaments: Rocket League's Rocket Clash and the ESL Impact Dallas Finals. There will also be live music, showcase featuring local artists, and much more. Single-day tickets start at $35.
Go here to learn more and purchase tickets.
---
Friday, June 2 – Sunday, August 27
SPARK! PRISMATIC DISD High School Art Exhibit
Hosted by SPARK!
Southside on Lamar, 1409 Botham Jean Blvd., Ste. 004, Dallas
Fridays, Saturdays and Sundays by timed entry tickets
SPARK! PRISMATIC is a pop-up experience built by Dallas ISD high school students and showcases their one-of-a-kind artwork in an immersive experience. Each room is decorated in a single color and theme. Showcasing their creativity, students designed the magical exhibit for the community to enjoy. Participating high schools sponsored one or more groups, with each group responsible for its own room. Themes include a deep sea exhibit with glowing creatures and a whale skeleton to explore, a slime-green room with mutant rats and a ghoulish cloud, and a space overflowing with red origami to illustrate claustrophobia. Perfect for a summer weekend outing, visitors are encouraged to share their experiences via social media as they are transported to wild locations amidst the vibrant colors. All proceeds benefit the SPARK! mission: to ignite the spark of creativity in all children. Tickets are timed entry and start at $15.
Learn more and get tickets here.
---
Wednesday, June 7
#DSW23 Preview Series: Marketing + Branding Track
Hosted by The DEC Network and sponsored by Capital One
Free virtual event, live on LinkedIn
1 p.m. CDT
Start preparing for #DSW23, aka Dallas Startup Week 2023 (Sept. 10-14), with this introduction to the Marketing + Branding Track with Tyler Riddell, the manager of marketing and communications for The DEC Network. Join The DEC Network live on LinkedIn to hear about #DSW23 and share your questions.
Register here and join the live stream here.
---
Thursday, June 8
Proud Innovation, Part 1: Business and Funding
Hosted by U.S. Patent & Trademark Office (USPTO)
Free virtual event
2 to 3:45 p.m. CDT
If you're looking for funding opportunities, information on how to grow your business, and how intellectual property (IP) protection can help, come to a free virtual event. Hear from LGBTQIA+ entrepreneurs on their keys to success, learn how to apply for funding, and discover resources to assist you. Part 2 on building networks of support is June 21.
Go here to learn more and register.
—
Creating Meaningful Brand Experiences and Touchpoints
Hosted by The DEC Network
Hybrid event; in person at 3662 W. Camp Wisdom Rd. and online
6 to 7:45 p.m. CDT
Michelle Anderson of TheoryIllustrated, will speak about how to Create Meaningful Brand Experiences and Touchpoints in an interactive workshop. Learn the importance of powerful brand experiences that leave a lasting impression on customers. Participants will learn practical techniques to enhance brand interactions and create a positive and memorable customer journey.
---
Thursday, June 8 to Sunday, June 11
Events Featuring Sir Roger A. Deakins
Hosted by the Dallas Film & Creative Industries Office (DFCIO)
Texas Theatre, 231 Jefferson Blvd., Dallas
June 8 from 3 to 6 p.m. and 7:30 p.m., June 9 at 7:30 p.m., June 10 at 4 p.m., June 11 at 5 p.m.
Roger Deakins, widely regarded as one of the most talented and influential cinematographers of all time, has received numerous awards and nominations, including 16 Academy Award nominations and two wins. Deakins won the Academy Award for Best Achievement in Cinematography for Blade Runner 2049 in 2017 and followed that up with another win for 1917 in 2019.  A few of his other nominations include Sicario, Skyfall, No Country for Old Men, Fargo and The Shawshank Redemption. DFCIO offers two events with Deakins (June 8 and 11), plus screenings of some of his top films.
June 8: a book signing at 3 p.m. followed by a Q&A with Roger & James Deakins, and, at 7:30 p.m. a screening of The Assassination of Jesse James by the Coward Robert Ford (2007). 
June 9 at 7:30 p.m.: Screening of Sicario (2015)
June 10 at 4 p.m.: Screening of No Country for Old Men (2007)
June 11 at 5 p.m.: Screening of Blade Runner 2049 (2017) and a Q&A with Roger & James Deakins
Go here to learn more and purchase tickets.
---
Saturday, June 10 to Sunday, June 11
Pride in Bloom Celebration
Hosted by The Dallas Arboretum and Botanical Garden Dallas Arboretum, Dallas
June 10 from 9 a.m. to 5 p.m., June 11 from 9 a.m. to 5 p.m.
The Dallas Arboretum and Botanical Garden returns with the second annual Pride in Bloom celebration on June 10 and 11, commemorating LGBTQ+ Pride Month. Expect a delightful weekend brimming with LGBTQ+ artisans, entertainers, chefs, and small businesses. Guests are welcome to browse the curated vendor market, enjoy their own picnic or purchase one, enjoy live entertainment, and Gary Lee Price's Great Contributors' bronze exhibition.
As a special feature, the Dallas Arboretum will decorate the Pecan Grove with dozens of vibrant ribbon chandeliers — the epicenter for a community picnic celebraion.
June 10 and 11: Activities are also available at the Rory Meyers Children's Adventure Garden, where families can engage in hands-on STEM activities exploring the color spectrum and Earth and Life Science.
Tickets, priced between $12 and $20, are required and available for purchase online at www.dallasarboretum.org or by calling 214-515-6615. Parking is available for $11 online or $15 at the entrance. Guests purchasing a general garden ticket will enjoy free admission to the Children's Adventure Garden, thanks to Kelley Family Days.
For further details and the weekend schedule, click here.
---
Monday, June 12
The DEC Network's 10th Birthday Party
Hosted by The DEC Network
The DEC [email protected], Dallas
11:30 a.m. to 1 p.m.
Come celebrate the 10th anniversary of The DEC Network and the groundbreaking of the new Redbird Innovation Center. Plus, Hellos Studios will be on hand to interview attendees. The DEC Network is a non-profit in DFW driving innovation and economic impact through the entrepreneurial community. All proceeds of this event directly benefit entrepreneurs' success in DFW.
Go here to learn more and get tickets.
---
Wednesday, June 14
Bold Idea 8th Annual Celebration
Hosted by Bold Idea and Annual Celebration Chairs Rod & Jill Burns
OrderMyGear, 2211 Commerce St., Dallas
6:30 to 8:30 p.m.
Bold Idea provides supplementary coding classes to Dallas ISD schools, many in underserved neighborhoods, and is the largest provider of coding/comp sci instruction for grades 3-8 in Dallas ISD. The Annual Celebration celebrates the collective impact of Bold Idea volunteers, corporate and community partners, donors, and more over the past year and raises funds for the year to come. The event includes student project demos, partner spotlights, food and drinks, silent auction, impact data, networking, and more. A highlight of the event honors two Bold & Bright winners, both high school seniors, who have demonstrated excellence in coding through years of mentoring and instruction. All proceeds benefit Bold Idea's ideaSpark Coding Clubs and Camps, empowering young coders in north Texas since 2015.
Go here to learn more and order tickets.
---
Tuesday, June 20
Health Supernova
Presented by UTD with BioLabs and Capital Factory
Pegasus Park, 3000 Pegasus Park Dr., Dallas
9 a.m. to 6 p.m.
Health Supernova is dedicated to innovation in the health and biotech ecosystem in Texas and beyond. Capital Factory is bringing the full power of its network to spark connections among innovators. Activities include Cup of Capital co-hosted by BioLabs to discuss the latest in health and biotech, opportunities to interact with investors, and keynotes on the hottest trends. The event is free but space is limited. 
Go here to learn more and register.
---
Wednesday, June 21
Technology Summit
Presented by the Women's Business Council Southwest
Ericsson Campus in Plano
8:30 a.m. to noon
This half-day summit brings together current and prospective members, local businesses, and companies to develop professional relationships and improve their knowledge of the tech industry. It features networking opportunities, two industry panel discussions, vendor expo, and an exclusive tour of Ericsson's Imagine Studio for the first 40 attendees at the door. A light breakfast will be provided. Tickets are $45 for members and $55 for nonmembers. The last day to register is Sunday, June 18. On-site registration is not available.
Go here to learn more and register.
—
Small Business Hot Topics
Hosted by The Fort Worth Chamber
Fort Worth Chamber Office, 777 Taylor St., Ste. 900
12 to 1 p.m.
Got a small business in Fort Worth? Join these monthly meetings to learn about topics and trends in the small business community and connect with other small business professionals. Admission is free, but you must register and be in the small business tier or qualify as a small business. Validated parking available in the Fort Worth Club garage.
—
Proud Innovation, Part 2: Building Support Networks
Hosted by U.S. Patent & Trademark Office (USPTO)
Free virtual event
2 to 3:45 p.m. CT
Hear from LGBTQIA+ innovators on how they turned their ideas into commercial success. Learn how to build strong, supportive networks to grow your businesses and your entrepreneurial skills. Part 1 of Proud Innovation was June 8.
Go here to learn more and register.
---
Sunday, July 9
Taylor B's Dallas Nights Affair
Organized by Taylor Bickham in association with Atlanta's Black Girls Smile
Dallas
This benefit concert, featuring performances from Dallas-based artists, aims to raise $30,000 to start a pilot mental health program tailored to Black women in college, beginning in Dallas and Atlanta. The event, held during National Minority Mental Health Awareness Month, aims to drive change inspired by Bickham's own college experiences.
Having grappled with mental health challenges during her time at Oklahoma State University, Bickham recognizes a need for "access to the right resources and a program focused on accountability, grace, and sisterhood." This is particularly pressing considering current statistics indicating that 40% of Black college students experience mental health issues, with only 21% receiving diagnoses, according to the organizer.
The event will include performances by Dorrough Music, Lil Wil (just confirmed), Tye Harris, Mac-K The K Baby, Oh Boy Prince & C4S (who currently have the most trending songs on TikTok), ItzLilBMan, The Party Boyz, KBZO, Eclipse Darkness, B-Hamp, Devante Fields, Mykfresh, ALLNAMESTKN, Dhestini Blu, Brittney Loso, Reb Creezy, 1AMBABYJOKER, and other special guests.
More information can be found at dtxnights.com.
---
Tuesday, July 11 to Thursday, July 13
MC|INNOVATE Conference
Hosted by MassChallenge, sponsored by Lyda Hill Philanthropies
Dallas
The 2023 MC|INNOVATE Conference from MassChallenge will be hosted in Dallas this year. The invite-only event aims to convene a global community of innovators and entrepreneurs in North Texas. It's expected to foster connections that expand our innovation and social impact hub, and boost local biotech, nonprofit, and corporate innovation. With a focus on driving innovation and entrepreneurship in Texas and beyond, the event offers a range of opportunities for attendees to network, connect with like-minded individuals and engage with industry experts.
The event, known as THE INNOVATE EXPERIENCE, provides a platform for entrepreneurs, innovators, investors, and corporate partners to come together and collaborate. Attendees can participate in structured industry-specific networking sessions.
Speakers include Kirk Barnes, co-founder and President of TransPharMed; Cait Brumme, CEO of MassChallenge; Damon Cox, Head of Next Practice & Inclusive Growth at MassChallenge; Fahad Khawaja, founder and CEO of Hue; and Ash Maurya, author and advisor at LEANSTACK.
---
Wednesday, July 12
#DSW23 Preview Series: Leadership Track
Hosted by DEC Network and sponsored by Capital One
Free virtual event, live on LinkedIn
noon to 1 p.m. CDT
Start preparing for #DSW23, aka Dallas Startup Week 2023 (Sept. 10-14), with this introduction to the Leadership Track with speaker Lindsay Williambrown who will discuss "Superpowers and Bulldozers." Get inspired to live powerfully and own your space. Join DEC Network live on LinkedIn to hear about #DSW23 and share your questions.
---
Thursday, July 13
Governor's Small Business Summit
Hosted by the Governor's Economic Development and Tourism Office and Office of Small Business Assistance
Arlington
The Governor's office is hosting Small Business Summits in cities across the state to help small business owners and entrepreneurs start and grow their businesses. Save the date. For more information, go here.
---
Friday, July 28 – Sunday, July 30
TechStars Startup Weekend Dallas
Hosted by TechStars
Pegasus Park, 3000 Pegasus Park Dr.
Various events between 6 p.m. Friday and 9 p.m. Sunday
Over an action-packed three days, aspiring entrepreneurs can meet the very best mentors, investors, co-founders, and sponsors and learn how to get more done faster, and maybe even start that business. Tickets are $49.
Learn more and get tickets here.
---
Sunday, July 30
Dude Perfect's Pandamonium Tour
Dickie's Arena, 1911 Montgomery St., Fort Worth
6 p.m. to 9 p.m.
The YouTube sensations – DUDE PERFECT, will be coming to Dickies Arena with their Pandamonium Tour. Tyler Toney, Cody Jones, Garrett Hilbert and twins Coby and Cory Cotton will bring their action-packed, family-friendly show to Fort Worth. Families will watch the Dudes tell their laugh-out-loud stories, get a little messy, plus compete in some big battles. Tickets start at $33.75 and are available on Ticketmaster.
Learn more and get tickets here.

ONGOING
Through Monday, September 4, 2023
The Science Behind Pixar
Presented by NexPoint
The Perot Museum of Nature and Science
Various times
Explore the artistry, science, and technology behind Pixar's beloved animated films. The interactive exhibit showcases the STEM concepts used by artists and computer scientists to bring award-winning films to life.
Go here to learn more.

SAVE THE DATE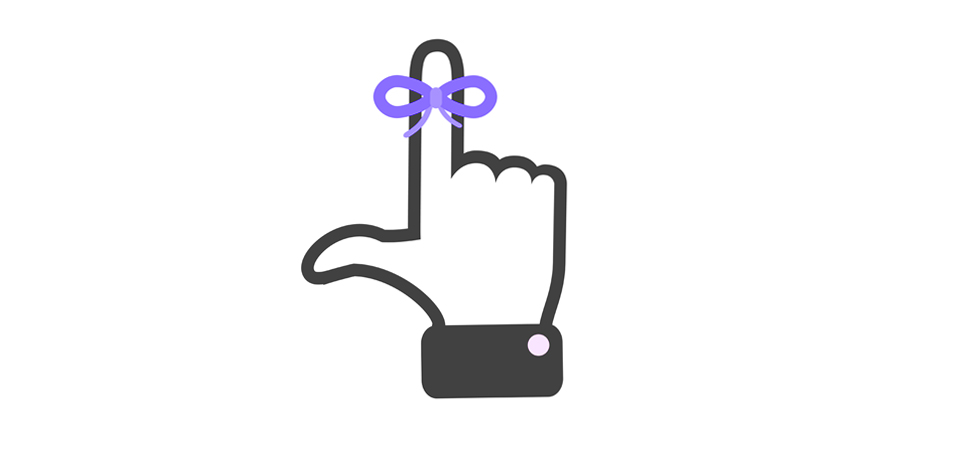 September 10-14
Dallas Startup Week 2023
Hosted by The DEC Network
Dallas Startup Week is The DEC Network's largest, premiere event for North Texas small business owners and entrepreneurs. Sponsored by Capital One, the DSW program includes a five-day celebration that builds momentum and opportunity around entrepreneurship and innovation. DSW began in 2015 with the goal of orchestrating an entire week of entrepreneurial activities that equip, encourage, and educate current and aspiring entrepreneurs to start, build, and grow their businesses. DSW was also created to help increase the awareness and impact of the entrepreneurial community across North Texas.
Registration is coming soon.
---
Thursday, September 28
Sharp Heels Career Summit
Hosted by Sharp Heels
This summit features career and leadership development training for women and others interested in career improvement. Hybrid event, online and in person TBD. Save the date.
Learn more and get tickets here.
---
Thursday, September 28 – Friday, September 29
2023 iC³ Life Science Summit
Hosted by BioNTX
Irving Convention Center at Las Colinas
Save the Date
The BioNTX iC³ Life Science Summit brings together bioscience and healthcare innovation leaders to discuss strategy, exhibit the broad spectrum of North Texas bioscience research, and show the latest innovation, products, and services.
Go here to learn more about the conference, the benefits of sponsoring the event, and how to register.
---
Thursday, October 5 – Saturday, October 7 
2023 Global Consortium of Entrepreneurship Centers conference
Hosted by The University of Texas at Dallas
The GCEC is an academic organization that addresses important emerging topics for the nation's university-based centers for entrepreneurship. Over 200 established and emerging entrepreneurship centers—including ones from international universities—work together at the GCEC to share best practices, develop programs and initiatives, and collaborate and assist each other to advance, strengthen, and celebrate the role of universities in teaching tomorrow's entrepreneurs. Next year's GCEC conference at UT Dallas, to be held October 5-7, 2023, will have the theme "Mindsets and Methods." The university says the conference will focus on how to support entrepreneurs and will explore how university-based entrepreneurship centers can be more effective in their methods for teaching mindsets and skills to all students.
Save the date.
---
Saturday, October 28 – Sunday, October 29 
Dallas Franchise Trade Show & Expo
Mesquite Convention Center
The Great American Franchise Expo allows its patrons to experience the essence of franchising. Visitors get access to free coaching, insightful expositions and expert guidance from industry heavyweights on the ins and outs of starting their own franchise. It doesn't matter if you are a budding entrepreneur or an established franchisee, this convention opens doors to an elite sector of the industry. Admission is free if you register online and costs $29 at the door.
Save the date. Learn more and register here.
---
May 2024 
Impact Ventures Inclusive Capital Summit
Save the date
Impact Ventures just wrapped up its inaugural Inclusive Capital Summit, which brought together local, regional, and national leaders to discuss innovative solutions to bridge the gap in access and opportunity for historically underestimated communities.
After the event, Impact Ventures CEO Benjamin J. Vann wrote to email subscribers, "Hanging tightly to this momentum, we are already gearing up for the next one… stay tuned for Impact Ventures' Inclusive Capital 2024! As Fawn Weaver said during our Keynote Fireside Chat, 'I don't focus on the problem ever. Just like I don't focus on weaknesses, I only focus on making strengths stronger. I don't focus on problems because every problem has a solution.' We believe there is a solution to making capital more inclusive and it takes all of our communities and all of our knowledge capital, together."
Want to get involved as a sponsor, partner, or volunteer? Sign up to learn more here.
Save the Date image: istockphoto

Get on the list.
Dallas Innovates, every day. 
Sign up to keep your eye on what's new and next in Dallas-Fort Worth, every day.