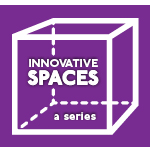 Southwest Transplant Alliance recently broke ground on a first-of-its kind facility in Dallas that will further its mission to save lives through organ and tissue donation. The 77,000 square-foot facility at 8190 Midtown Blvd. is scheduled to open in 2020, and will feature state-of-the-art equipment, donor care units, and a conference center.
Alliance President Patti Niles says the site was selected as a centralized, convenient location, with accessibility for transplant teams, donor families and colleagues. The location is adjacent to a Home2Suites by Hilton.
Key Players 

General Contactor: Adolfson & Peterson
Engineering Firm: Pacheco Koch
Architect: Corgan

Facts and Stats

25,000+: The number organ recoveries for transplantation facilitated by Southwest Transplant Alliance
1,100+: The number of recoveries Southwest Transplant Alliance accomplished yearly
2017: The year Southwest Transplant Alliance began tissue recovery
58: The number of federally designated organ procurement organizations in the nation, of which Southwest Transplant Alliance is one of the largest
"The focus of the entire building will be our Donor Memorial Garden, where we will honor organ and tissue donors who gave the gift of life to others," Niles says. "This garden will feature a sculpture, water feature, and outdoor gathering areas that will be visible from the back of the building." Also featured in the garden will be a 100-year-old oak tree. The space will be used for donor families to meet recipients.
Along with the donor care units, the facility will include four operating rooms, a lab for pre-donation testing, and training rooms for surgeons.
While the facility and its equipment will help Southwest Transplant Alliance maximize the gifts of donated organs and tissue, Niles says, but the building is slated for more than medical procedures.
"With a conference center and our medical units, we foresee STA's new home as a place of education, innovation, and advancement that will include our colleagues from across the organ donation and transplantation community," Niles says.
The organization's operational community includes East Texas, Abilene, Wichita Falls, El Paso, Midland/Odessa, Corpus Christi, Beaumont, Galveston, Temple, and Bryan/College Station, but Niles says the group is "proud to be headquartered in, and a part of, the Dallas community—a community that is invested in growth, innovation, and supporting the health care community."
Southwest Transplant Alliance recently formed the Outlive Yourself Foundation in conjunction with Taylor's Gift Foundation, a group founded in 2010 by Todd and Tara Storch after Taylor, their 13-year-old daughter died unexpectedly. Taylor's Gift supports organ donor families in multiple states.
"The [Outlive Yourself Foundation] will operate in our new facility and will be integral in a number of programs that support STA's mission of saving lives," Niles says. "The building will also be home to a special Donor Family room called Taylor's Place, named after Taylor Storch, a heroic young woman who saved five lives. This room will serve as a place where hope begins, and organ donor families receive emotional support, resources, care and compassion."
All rendering courtesy of Southwest Transplant Alliance.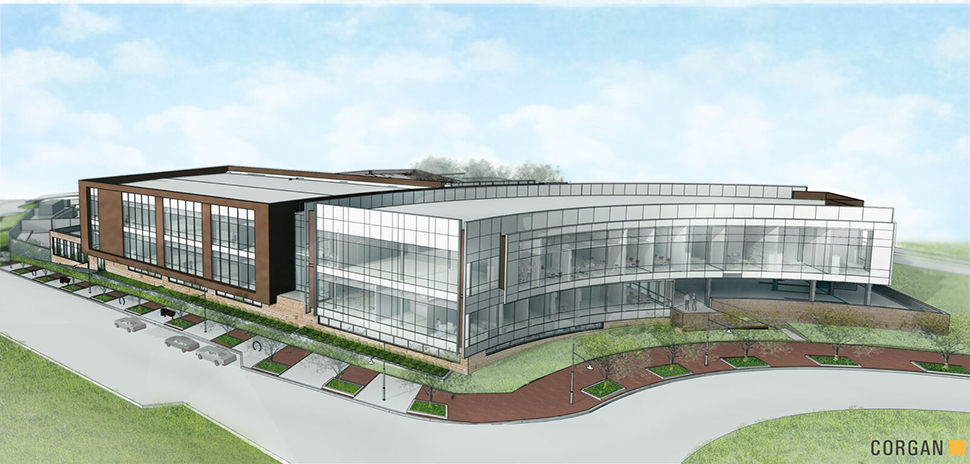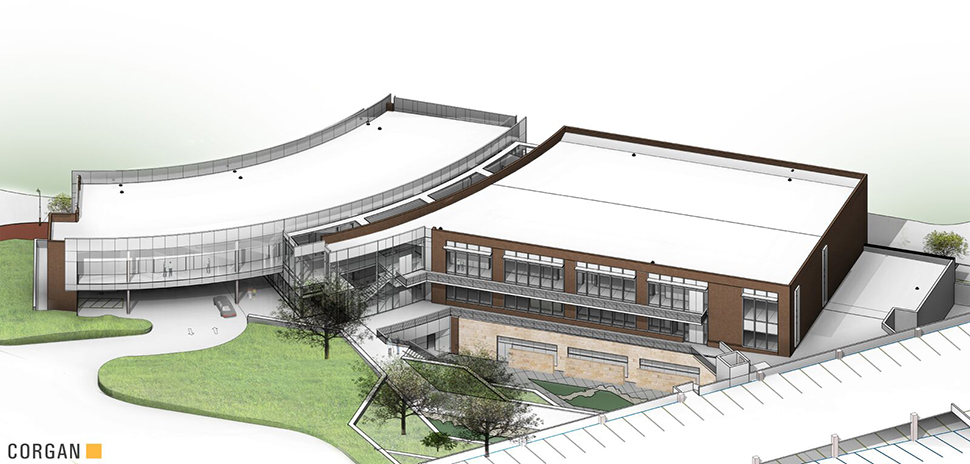 ---
Read the digital edition of Dallas Innovates' sister publication, the Real Estate Review, on Issuu.
Sign up for the digital alert here.

Get on the list.
Dallas Innovates, every day.
Sign up to keep your eye on what's new and next in Dallas-Fort Worth, every day.