A version of this story was originally published in Dallas Innovates: The [Tech] Talent Issue.
Global outsourcing company TaskUs provides back-office support and customer care solutions to some of the world's most notable brands and disruptive companies. Innovators like PayNearMe, Oscar, MailChimp, and Eventbrite look to the company for its cloud-based digital customer solutions. The company sits at the intersection of people and technology to help its clients' shifting needs. 
TaskUs wants to bring together people, process, technology, and transformational growth in an engaging culture of fun and learning. 
TaskUs delivers customer support, AI operations, and content security services that powers companies, it says. TaskUs—once named the fastest growing tech-enabled business services company in the world—has more 18,000 employees and offices across the U.S., Philippines, India, Taiwan, and Mexico. 
Listed as one of Glassdoor's "100 Best Places to Work," USA Today's "Best Company Cultures" and "Best Companies for Women" by Comparably, the frontline-first company puts people at the heart of everything they do to encourage a strong company culture. 
TaskUs has built its company culture on two core pillars. The first is a people-first mindset in terms of growth, wellness, and the maximization of employee potential and performance within and outside of the workplace. The second is the prioritization of innovation and communication across all client campaigns and operations. 
"Culture is incredibly important and a major differentiator in attracting the industry's best talent," the TaskUs team says. "We have found that through our focus on a front-line first culture across our business we can achieve half the industry average attrition."
With culture as its keynote, the office environment is important to TaskUs. The company has created a work environment that's both lighthearted and conducive to productivity. TaskUs aims to infuse culture into its workplaces, while providing a place for lasting memories and passion to transpire. 
"We want our people and partners alike to genuinely look forward to coming to any of our global offices," says TaskUs. "We want each one of them to be comfortable and engaged in their work environment, both in terms of setting and the people they work with, to bring out their full potential."
Employees are guided by eight core values, including "Always Strive for Excellence," "Teamwork Makes the Dream Work," and "Be Ridiculous," because "the craziest ideas are the seedlings that sprout genuine innovation." The company's most important competitive advantage is its employee-centric and values-driven culture, it says. 
The company says that game rooms and a gorgeous office aren't defining factors, they're added bonuses.
"Creating and maintaining a workplace culture that will attract and keep employees requires transparency, great communication, a diverse team in which everyone feels represented and an understanding of what matters to your employees," says TaskUs. "Leadership drives culture, so it's critical that a company's leaders inspire their teams to flourish."
TaskUs has established a Global Inclusion & Diversity Counsel to help articulate and formalize its Global Inclusion & Diversity Commitment Statement as a dedication to fostering a workplace where people are treated fairly. Culture Ambassadors, a program at TaskUs, helps rally teams to be agents of change and represent the company's "ridiculous" culture as they scale and grow.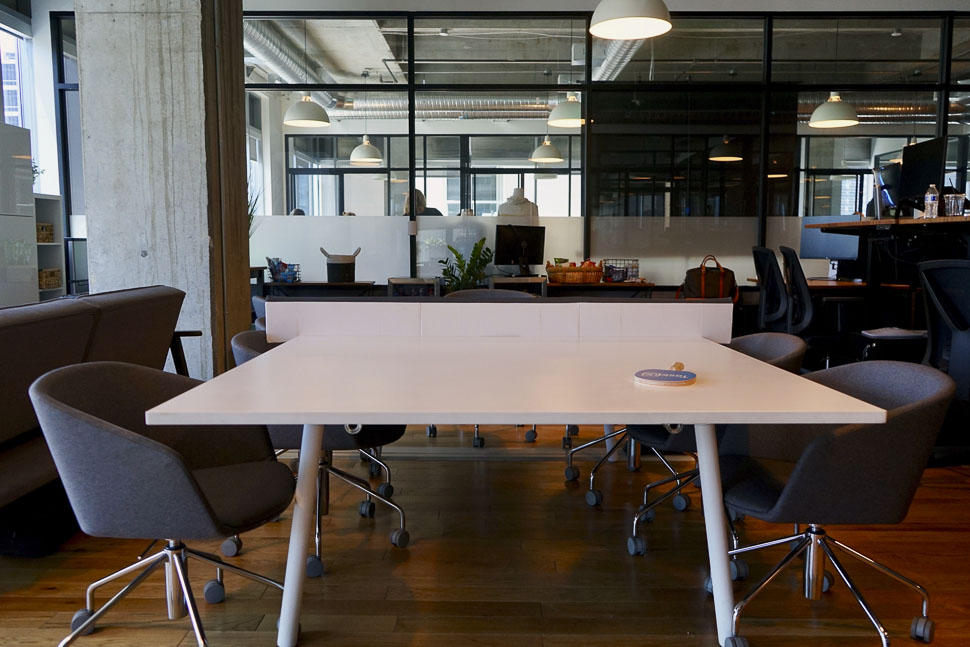 All photos courtesy of TaskUs.
---
Read it online
Dallas Innovates: The [Tech] Talent Issue, a special edition of the Dallas Innovates Magazine, looks at how companies in Dallas-Fort Worth are attracting and retaining the best talent. Startups, corporates, nonprofits, and organizations work hard to create a strong culture, promote diversity, and implement training programs that can help achieve success.

Get on the list.
Dallas Innovates, every day.
Sign up to keep your eye on what's new and next in Dallas-Fort Worth, every day.