You've found Dallas Innovates' archive of Every Last Word, our collection of quotes from 2020. For the current edition, click here.  
Dallas Innovates publishes "The Last Word" each day in the Dallas Innovates Every Day e-newsletter.  Make sure you don't miss a thing by signing up here. 
If you have a few wise words of your own, let us know.
---
Tuesday, Dec. 22
Jesse Crispino
COO
Jaunt
…on the future of air taxi aircraft, via KCTV.
Jaunt Air Mobility, a company developing electric air taxi aircraft, recently moved its headquarters from New Jersey to Dallas. Within six years, Jaunt plans to get its air taxi operations off of the ground, reports KCTV. 
"It would be extremely convenient to operate aircraft here in the Dallas region, like Uber had planned with operations," Jaunt CEO Martin Peryea told KCTV.
Jaunt is teaming up with major aerospace companies such as Triumph Aerospace Structures and hopes to offer its aircraft to the public in 2027.
---
Monday, Dec. 21
"We want every little girl to see herself in one of these women."
Nicole Small
CEO, Lyda Hill Philanthropies
Co-Founder, IF/THEN Initiative
…on the 3D-printed display of all-female statues,–the most statues of women ever assembled in one location at one time.
The exhibit—from Lyda Hill Philanthropies' IF/THEN Initiative, a first-of-its-kind coalition that celebrates women in STEM—was originally meant to launch on May 10, but the pandemic derailed these plans.
Visitors of the #IfThenSheCan – The Exhibit can interact with audio and videos that highlight the stories of IF/THEN Ambassadors, a group of successful female professionals in STEM.
"We deeply believe that, 'IF she can see it, THEN she can be it' and this exhibit is just one of the ways—albeit a very striking and fun one—that IF/THEN is promoting positive portrayals of women in the images young people see in everyday life to pique their interest in STEM careers," Small says.
After pivoting to create a 10-statue pop-up exhibit in Dallas' NorthPark Center in September, Lyda Hill Philanthropies has announced another pop-up—this time at the Dallas Love Field airport.
Holiday travelers can catch a glimpse of 15 of the statues from now until March 9. And, the full 3D-printed display of 122 female statues is set to debut in 2021.
---
Friday, Dec. 18
"I think if a business can persevere and survive 2020, that they can probably survive anything."
Taylor Nicholson
Owner
Unrefined Bakery
…on running a business during an extremely difficult year, via the Dallas Business Journal.
Celebrations such as birthday parties typically garner a ton of business for Unrefined Bakery, according to Nicholson. But with COVID-19 causing many people to cancel or postpone events, the bakery hasn't received the business it expected to have in 2020.
For many business owners, having neither grown nor decreased in sales is actually a positive this year, which is exactly the position Unrefined Bakery finds itself in. 
"So, to be flat is down for us, but I'm certainly not disappointed in it given the COVID climate … But taking it all into consideration and what's going on in the world, I'm ecstatic with the level of last year," Nicholson told the DBJ.
---
Thursday, Dec. 17
Tim Ingram
Vice President of Business Development 
Axxess
…on the benefits of Axxess' new partnership.
Home health technology innovator Axxess has integrated with Surescripts Health Information Network to allow its clients to have Clinical Direct Messaging, Medication History for Reconciliation, and Record Locator & Exchange services available to them.
"The ability to connect through Surescripts' extensive health information network will help Axxess clients speed the caregiving process and streamline their operations with instant, secure transmission of healthcare records across providers," Ingram said in a statement.
In short, the partnership is making it easier than ever for Axxess' clients to have essential information at their fingertips. 
---
Wednesday, Dec. 16
"True story, I DOUBLED my salary in 2006 and bought my first home in 2008 by simply moving 3 hours away from #Austin to #Dallas."
Molly Cain
Founder, GovCity
Director of Venture, Epigen
…via Twitter.
With an influx of companies moving to Texas from major tech hubs including the Bay Area, some wonder about the potential decrease in opportunity and affordability in hotspots such as Austin.
But as Capital Factory's Joshua Baer puts it on Twitter, "Seems like it's easier to address these things with an influx of resources and talent than the opposite. I like our odds!"
Cain agrees, noting the affordability and opportunities she found by moving to Dallas.
Photo: Molly Cain (left) with Bill Nye at the Venture Dallas summit in 2019.
---
Tuesday, Dec. 15
"I think data-driven, machine-learning approaches are going to be part and parcel of future pharma. But how they get there is unclear."
Panna Sharma
President and CEO
Lantern Pharma
…via an INVEST conference session last Thursday on AI and drug development.
"I think some aspects of pharma are doing digital really well," Sharma said during the event. "But the challenge really is for them to integrate it into their product development and early research work. And that is not being done. It's still very siloed."
During the session, Sharma, the leader of clinical stage oncology biopharmaceutical firm Lantern Pharma, said his company had little choice in adopting AI and machine learning approaches for drug development, according to Med City News.
Lantern Pharma surpassed one billion data points on its proprietary artificial intelligence platform last month, which was a major milestone for its AI platform.
---
Monday, Dec. 14
"What excites me most is that spaces which have been ignored for decades seem to have the spotlight on them right now."
Alex John
Vice President
HKS
…on noticing Dallas changing for the better.
Alex John believes in the power of bringing people together to make something better and he's applying that hopeful attitude in leading The Real Estate Council's effort toward diversity, equity, and inclusion in Dallas-Fort Worth's commercial real estate community.
John is optimistic that Dallas and Fort Worth will become even more robust because "there's a valuing of communities that really seems to have started to happen" among residents and commercial real estate professionals alike.
TREC has created a Diversity, Equity, and Inclusion Statement and over the next few months, the council is identifying actionable goals that can be implemented over the second half of 2021. Read more here.
---
Friday, Dec. 11
"It's not working from home. I can do that. It's working while at home with kids and my spouse during a pandemic; that's the problem."
— survey respondent
…on how gender and parental status have shaped the WFH experience during the pandemic in a UT Dallas online survey of 445 workers required to work remotely.
The boundaries between work and home life clearly have been blurred this year. Dr. Dawn Owens, a researcher at UT Dallas, and her colleagues wanted to give a window into the challenges of working remotely in the time of COVID—and the gender differences.
 
According to Owens' UT Dallas study, women "overall experience slightly lower work-from-home conflict than their male counterparts; however, females with children under the age of 18 experience higher work-from-home conflict than their male counterparts."
 
The clinical associate professor of information systems, who studies virtual teams and information technology capabilities, said, "The study raises awareness about the challenges of working from home, particularly when there are other family members of various ages also working from home." Owens notes factors organizations should consider for support of its remote workers, including "providing sufficient office equipment outside of a computer and offering flexible work time and alternate child care solutions."
 
The findings will be presented on Dec. 13 at the first International Research Workshop on Women IS and Grand Challenges. 
---
Thursday, Dec. 10
"When you see an opportunity, … if you put in the work you can fulfill that opportunity and turn it into a company. Amazing things can happen."
Mark Cuban
Dallas Mavericks owner
Shark Tank 'Shark' 
…on giving advice to entrepreneurs, via UT Dallas' Big Idea Competition.
Before the winners of the 2020 Big Idea Competition were announced (spoiler alert: X-Nerve walked away with $100K), Cuban gave some words of wisdom through his virtual keynote speech.
He shared a story on when he worked at a software store in Oak Lawn and his boss ended up firing him after he closed his biggest deal yet. Cuban realized he needed to start selling directly to companies instead of companies going to him.
From that, he learned: "If you have any entrepreneurial desires at all, once you make the effort to learn, once you make the effort to keep up and you keep on pushing forward with that knowledge, and you start exposing yourself to different businesses and different opportunities, that entrepreneur in you can come out."
---
Wednesday, Dec. 9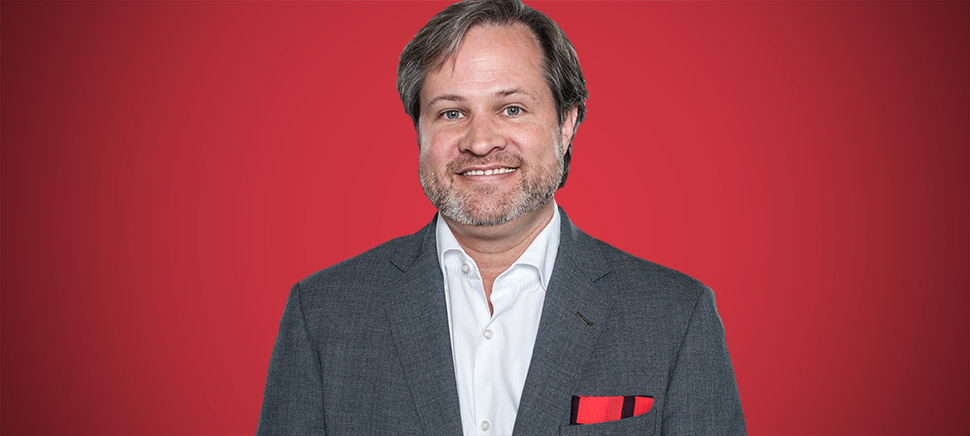 "App Clips break down the barrier to engaging with a brand at the moment."
Calvin Carter
Founder and CEO
Bottle Rocket
…via e-Commerce Next
What's an App Clip? Carter explains: The new mobile feature—launched by Apple and arriving in iOS 14— is designed to be discovered as it's needed. App Clips load within seconds to perform specific tasks and eliminate the need to download a full app or even know one exists, he says. That's key in eliminating friction for consumers. For example, he says, "If a customer is in a rush and doesn't wish to stand in a long line at a store, they can simply launch the App Clip and pay, eliminating the chance that they would otherwise leave a store."
 
It can be a boon for marketers, too, improving app discovery and user acquisition—proving the value of notifications before asking for an opt in, Carter says. Contextual in nature, App Clips are accessible via NFC touchpoints, QR codes, or links within brand communications.
 
Bottle Rocket today announced the launch of its first-ever Apple App Clip for casino partner Caesars Entertainment. Onsite guests can locate their hotel room and book restaurant reservations without downloading the Caesars Rewards mobile app and also get push notifications from Caesars' engagement partner, Airship.
---
Tuesday, Dec. 8
"I think that's what makes Dallas distinctive, that a lot of the archival knowledge about the hip-hop scene is in physical things."
Taylor Crumpton
Writer
…on finding Dallas hip-hop memorabilia on eBay, via Dallas Observer
Crumpton, a Dallas native, was selected to write an essay for New York Times-best selling author Shea Serrano's book series. She knew that she had to use the opportunity to document Dallas' influence on hip-hop, per the Dallas Observer, so she chose to write about Big Tuck's Purple Hulk, an album with a special meaning to her and Dallas.
"We produce a lot of songwriters and all of the people who are so instrumental to the development of a major artist … [Tuck] never went to L.A. or New York, he stayed in Dallas," Crumpton told the Dallas Observer.
Crumpton wants to use her essay to "help immortalize Dallas' contributions to hip-hop." 
---
Monday, Dec. 7
Courtney Caldwell
Co-founder
ShearShare
…via theWall Street Journal
With COVID-19 causing instability in the economy, it came as a surprise to Black founders of tech startups that they have found it easier to attract investments this year.
Possible factors as to why this has happened include the elimination of physical barriers to investors due to meetings being held over Zoom and the broad cultural movement of Black Lives Matter leading to major companies announcing diversity-focused funds, reports the WSJ.
---
Friday, Dec. 4
"Change is an opportunity to innovate, pivot, improve, and reinvent. The more quickly we learn to adapt to change, the better positioned we will be for the future."
Steve Everbach
President, Central Region
Colliers International
…on what he's learned during the pandemic, via D Magazine
COVID-19 has impacted every part of people's lives and with it, has taught some lessons. Everbach shared 13 lessons he's learned so far, which range from realizing the true value of healthcare professionals to figuring out how to get away with wearing a dress shirt and sweat pants simultaneously. 
"But candidly, the best lesson 2020 has taught me is how grateful I am for the resilience, dedication, and flexibility my colleagues have shown during all of the challenges of the past year," Everbach writes. "I will ride through a pandemic with them any day."
His full list of lessons learned can be found here.
---
Thursday, Dec. 3
"If we only focus on today, we're not making tomorrow better. We have to do both."
Ben Lamm
Founder and CEO
Hypergiant
… via Entrepreneur magazine
Texas-based Hypergiant's inventions are built for a future that starts now, so it's no surprise that Lamm has to balance short- and long-term goals. "It's not easy to build the stuff for tomorrow when you also have to run a sustainable business today," Lamm says.
"I had a recent meeting with one of my investors whom I'm a big fan of," Lamm told Entrepreneur, "but they were like, 'You're focusing on technology that's three years out. We'd rather you focus on today.'''
The 38-year-old serial entrepreneur, described as a "Texas millennial who looks like he walked off a rock 'n' roll album cover," was featured in the magazine's December issue that covered "10 Big Ideas That Will Shape the Future." Lamm's AI firm works with clients including the likes of GE Power, Shell, and TGI Fridays.
Recently, Hyperigant's AI-powered, carbon-capturing Eos Bioreactor—a kitchen-fridge-sized device that uses algae to 'sequester' CO2 from the atmosphere—went on display at the Fort Worth Museum where it will be through the end of the year.
---
Wednesday, Dec. 2
Bill Mott
Co-founder
Falcon Events
…on how the company was able to quickly evolve, via WFAA
While many companies have had to lay hundreds of employees off due to the economic challenges brought on by the pandemic, Falcon Events has managed to do just the opposite.
Mott and his co-founder Joshua Butler created the company in December 2019 to offer virtual viewing options to people who weren't able to attend events in-person. Once the pandemic hit, Falcon Events went from adding a virtual component to making events entirely virtual. 
With the virtual event market undergoing significant growth, the company had to quickly go from two employees to 80, according to WFAA, with 90 percent of its new hires consisting of people who were originally furloughed due to COVID-19.
---
Tuesday, Dec. 1
"At a time when we're all experiencing the pandemic, generosity is what brings people of all races, faiths, and political views together around the globe."
Dr. Sunita Koshy-Nesbitt
Board President
American Heart Association – Dallas Division
…on Giving Tuesday, via Twitter
The Giving Tuesday movement originally started as a partnership between the United Nations Foundation and 92nd Street Y in New York, according to NBC DFW. Since then, it's grown into a nationwide movement with over 225 communities participating on the first Tuesday after Thanksgiving every year. 
As part of Giving Tuesday, people can donate to organizations including the American Heart Association, United Way of Metropolitan Dallas, and many others. You can find ways to give this Tuesday here.
---
Monday, Nov. 30
"The reality is our people are still the keys to our success, and they, like our bottom line, are under a great amount of stress."
April Anthony
CEO
Encompass Home Health and Hospice
…on how she's strategized to lead her company through uncertain times, via D CEO
Anthony originally created Encompass Home Health & Hospice in 1998 and has since grown it into an industry leader. Despite COVID-19 creating issues in every industry, Anthony remains confident in her team at Encompass.
"As leaders, it's important to make sure that you are putting people first and trying to make accommodations for them that show you truly care," Anthony told D CEO. "I believe if we care for our people, they will care for us."
---
Tuesday, Nov. 24

"There's a lot of Texas music that has had a big influence on artists around the world. People need to learn about it."
Justin Powers
Director, editor, and producer
…on making a film about Texas punk rock, via Dallas Observer
Powers' new film Everything Is A OK; A Dallas, Texas Punk Rock Documentary, explores Dallas' little known punk music history. The film starts in the late '70s on Lower Greenville and is "a journey through time, music and mayhem," writes the Dallas Observer.
"I had always wanted to make a music documentary because it seemed like it would be fun to do—as long as the topic is something you love—so I had kicked around the idea of doing a documentary about Texas punk rock," Powers told the Dallas Observer.
Once he realized he didn't have the funds to travel all across Texas, Powers decided to focus the documentary on Dallas.
The Dallas screening of the documentary will be at the Texas Theatre Drive-in on Nov. 27, and at Austin's The Lost Well on Nov. 28, with the DVD coming out on December 9.
---
Monday, Nov. 23
Frank Dixon
Denton Police Chief
…on law enforcement historically not being good at getting real-time feedback from the community, via the Denton Record-Chronicle
Starting today, those inside the city limits of Denton can text 911 and receive messages in both English and Spanish about reports they file. Per the article, 911 callers can opt to get a message about an officer responding to their call, provide feedback to the city's public safety departments, and get updates on open cases.
Not everything will warrant a text, though: Calls related to issues like domestic violence won't trigger a message to keep victims safe.
It's all part of a partnership with Spidr Tech, which designs technology for law enforcement to text the communities they serve.
"We're giving them an automatic opportunity right after the experience because you're more apt to do it because everything's still fresh on the mind," Dixon said. "It all goes through [the Spidr Tech] module, but it interacts with all of our technology. They'll gather the data and they give us the results."
The move is just one of a series of steps the Denton police department is taking to update its technology and move into the future. Learn more here.
---
Friday, Nov. 20
"To me, playing basketball was always more than a passion—it was a literal dream in the making. So what do you do when your whole world shifts, and that dream is taken?"
Jarrey Foster
CEO
One Zero Athletics
…on injuries changing his career path
After a number of back injuries and six different left knee injuries ended Foster's basketball career, he decided to become an entrepreneur. So, he created a brand and apparel line that aims to foster a relationship between wellness and performance named after his SMU basketball jersey: One Zero Athletics.
Foster hopes his purpose-driven clothing line spreads knowledge about how mental and physical wellness can work hand in hand.
"I am excited to use One Zero in a variety of ways, but most importantly I hope the brand will shine a light on mental health awareness and remove the stigma that is carried with it," Foster told Dallas Innovates. 
---
Thursday, Nov. 19
"I think most startups fail due to bad management, not due to bad technology."
Les Kreis
Co-Founder and Managing Partner
Bios Partners
…during a Global Entrepreneurship Week Fort Worth session, via @CameronCushman on Twitter
Kreis knows his stuff as a 25-year veteran of investments in global public and private equity markets.
As a co-founder of Bios Partners, he is behind a VC firm that identifies advanced biotech in overlooked and under-invested U.S. markets. He is also a manging principal at Steelhead Capital Management, which manages small business investments and startup ventures, and a founding member of Fort Worth-based angel investment network Cowtown Angels.
Bios Partners is just one of many that are contributing to a burgeoning entrepreneurial ecosystem in Fort Worth. A recent Fall 2020 Jobs Report released by Sparkyard and funded by The University of North Texas Health Science Center found that startups are the key to Tarrant County's recovery from the economic fallout of the COVID-19 pandemic.
Read more about that here. And, don't forget to tune in to more GEW Fort Worth sessions tomorrow here.
---
Wednesday, Nov. 18
"I strongly believe the staffing and recruiting world, especially for highly technical and skilled talent, is ripe for disruption."
Craig Fisher
CEO
Knack
Fisher, who has led talent acquisition teams at the Fortune 500 level, has taken the helm at Dallas-based Knack.io, a job-finding platform for tech workers. The company's free mobile app aggregates tech and engineering jobs from recruiters, hiring managers, and job boards to put targeted employment opportunities in front of candidates.
Fisher, whose digital branding methods were adopted as best practices by big-name companies such as LinkedIn, Toyota, YUM! Brands, and Microsoft, says "Knack.io is the product that will forever change how companies and recruiters search for and hire highly specialized talent, and how candidates find their dream positions."
The startup, founded by software engineer Leroy Ware and technical recruiter Mitch Corsini after the pair met in Silicon Valley, wants to disrupt what it calls an "outdated staffing industry."
---
Tuesday, Nov. 17
Robert Francis
Editor
Fort Worth Business Press
… in an opinion piece in the publication
What makes Fort Worth different from Silicon Valley? Well first, we don't have many valleys, Francis writes. Giants like Apple and Facebook aren't on every corner. And we don't have one coffee shop per person.
 
But the longtime editor of the Fort Worth Business Press believes startups and new ventures point to great strides for Fort Worth tech.
 
Global Entrepreneurship Week Fort Worth is happening this week, offering a glimpse of the "startup smarts" emerging in Cowtown, Francis says. The weeklong conference—a mostly virtual peek at new high-tech startups and businesses in Fort Worth—has over 80 events scheduled. Virtual "pop ins" are available all week long here.
"The Fort Worth of the future" may be closer than you think, Francis believes. So stay tuned.
---
Monday, Nov. 16
"Did I throw my hands up and call it quits because I could not find a solution to generate revenue? No. I just sought out ways to generate small victories to keep moving forward."
James McKinney
Serial entrepreneur
…on losing revenue after COVID hit
The founder of The Startup Story podcast and newly launched coffee company Grindology draws on his military service to keep going.
"We jumped into 2020 with excitement and ambition like most business owners did. In fact, due to the success of The Startup Story podcast, we had been planning a large-scale in-person event at the global headquarters of The Dallas Cowboys," McKinney says. 
But once the pandemic hit, everything changed. Within 30 days, they lost all in-show advertisers and live event sponsors.
But "small victory after small victory led me to the creation of Grindology," McKinney says.
---
Friday, Nov. 13
Andy Roberts
CEO
VPay
…on what this year's tribulations and triumphs brought him and his company, via the Dallas Morning News
Roberts is one of the top three leaders on the DMN's newly released Top 100 Places to Work.
The publication asked employees to rate their bosses' leadership during the challenges that accompanied this year. Roberts, along with Dr. Michael Goddard, the superintendent of Lovejoy Independent School District, and Sam Bloom, CEO of Camelot Strategic Marketing & Media, scored the highest.
It was all based on one statement: "I have confidence in the leader of this company."
While Roberts wasn't prepared to face the unprecedented challenges of 2020—like "sending an entire company home for months and knowing you still had to perform at exceptional levels"—his 178 employees at VPay, a local B2B payment solution provider, kept the faith.
Read more about him, Goddard, and Bloom here.
---
Thursday, Nov. 12
"The community Richardson has to offer and the structure of the IQ definitely tipped the scales for us."
Olivia Snyder
President
TheLab.ms
…on becoming the first new tenant in Richardson's IQ (Innovation Quarter), via Community Impact
"We had heard about the vision for the Richardson IQ, and [we were drawn by] the idea that we would be plunked right down in the middle of who we want to connect with," Snyder told Community Impact.
TheLab.ms, a nonprofit maker space for techies tinkering in areas like robotics, coding, and 3D printing, will host a grand opening in its new 3,000 square-foot space at 999 E. Arapaho Rd. on Dec. 1, becoming the first new tenant in Richardson's Innovation Quarter.
The IQ is a 1,200-acre area east of Central Expressway that aims to become, according to the City of Richardson, "the premier tech hub in Texas" by drawing new tech talent and encouraging collaboration in a zone already occupied by Raytheon, Verizon, and Lintec.
City officials consider TheLab.ms, which is operated by volunteers and funded through memberships and donations, an ideal tenant for The IQ because it would help foster collaboration among businesses and organizations, said Doug McDonald, city planning projects manager.
---
Wednesday, Nov. 11
Margot Carter
President
Living Mountain Capital
…on achieving an industry-wide goal of making boards more inclusive, via the Dallas Business Journal
Carter, a corporate governance expert who says she's seen 'more change in the last 2 years' than her entire career, is involved with an organization called 2020 Women on Boards.
The organization just released a new statistic, Carter says: "22.6 percent of directors on the Russell 3000 are now women. Here in Texas, it's about 20 percent."
Carter, who got involved with the group about three years ago, said a goal at the time was to have 20 percent of women on boards by 2020. 
 
Carter was recently honored in the DBJ's Outstanding Director Awards.
---
Tuesday, Nov. 10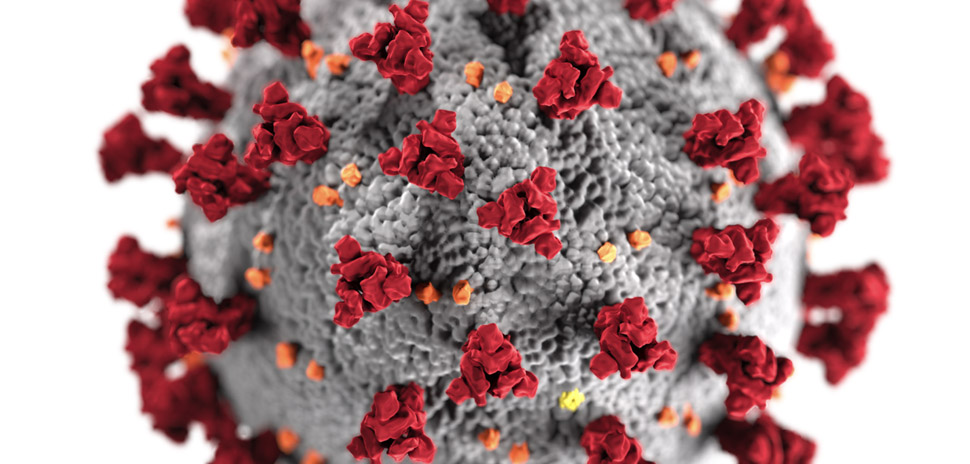 "The most likely scenario would be that the autonomic and sensory nerves are affected by the virus."
Theodore Price
Professor and Director
Center for Advanced Pain Studies at UT Dallas
…on COVID-19's lasting impact on the brain and sensory functions, via Scientific American
"We know that if sensory neurons get infected with a virus, it can have long-term consequences," Price told Scientific American.
He conducted a study to help understand how SARS-CoV-2 could hijack pain-sensing neurons to produce some of the virus' most mysterious and lasting symptoms. Loss of taste and smell, brain fog, and chronic pain sometimes remain for months after the virus runs its course.
In a study published in the journal PAIN, Price used human nerve cells to study whether COVID-19 infects the neurons themselves. Another possibility is that the virus interacting with neurons could lead to an autoimmune attack on nerves, he said.
Price, who also is the co-founder of 4E Therapeutics in Austin, used anecdotal information provided by his wife, a nurse practitioner who treats COVID patients remotely.
---
Monday, Nov. 9
Lee Bratcher
President
Texas Blockchain Council
The Texas Blockchain Council wants to make Texas the most favored jurisdiction in the United States for blockchain business and investment.  Bratcher, who is a founder of the nonprofit TBC and executive director of the Institute for Global Engagement at Dallas Baptist University, explains: "Silicon Valley has lost its competitive edge over the years, and Texas is positioning itself to pick up the mantle of leadership in the emerging technology space."
The group says it has an ambitious vision for blockchain in Texas. If Texas can get the public policy and regulatory piece right, it would be more reason for the already dynamic and diversified Texas economy to be a model for the country, according to Bratcher.
TBC members are working with legislators on a Blockchain Caucus within the Texas Legislature with "champions from both sides of the aisle to promote legislative initiatives" such as a Blockchain Working Group, Uniform Commercial Code updates, and other infrastructure-enabling legislation, according to a news release.
Dallas entrepreneur Mance Harmon, co-founder and CEO of Hedera Hashgraph, which is a TBC strategic partner, says blockchain "is the race to dominate." He says the council exists to "enhance the influence of its members, conduct client matching to advocate for blockchain-centered public policy initiative, and to educate members of the government about blockchain technology." 
According to the group, blockchain legislation is critical for innovation and economic growth that can foster emerging industries in Texas. Long term, TBC plans to incubate and develop a blockchain ecosystem in Texas by establishing public-private partnerships that could include research institutes, regulatory agencies, private companies, and economic development entities.
"If you find our vision to have Texas be the jurisdiction of choice for blockchain policy innovation, we want to partner with you," Bratcher says in a TBC video. 
The Texas Blockchain Council has its next monthly meeting on Nov 24. Go here for more information.
---
Friday, Nov. 6

"Advocate for women who are junior to you—advocate publicly. And if you're in a position of power, it's important to advocate privately."
Jana Etheridge
MVP and Chief of Staff, 
Customer Office of Financial Services 
Capital One
… on building a pipeline of female leaders in the workplace at the 2020 bigBANG! conference
---
Thursday, Nov. 5

"Definitely, real estate, 100 percent."
Daniel Macdonald
TikToker who documents Dallas' fanciest cars
…referring to what most ultra-luxury car owners say they do for a living when he asks, via D Magazine
Macdonald, 23, gained more than two million followers in just a month after he started to post TikTok videos of over-the-top expensive cars he saw around Highland Park and other ritzy quarters of Dallas, he told D Magazine.
Each video comes with the heading, "Asking Luxury Car Owners What They Do." The most common answer is real estate, followed by private equity, and software. Most people don't mind telling him, although a few decline to say. One woman exiting a Maserati said, "What do you mean? I'm married."
Find him on TikTok @itsdanielmac.
---
Wednesday, Nov. 4
Yasmeen Tadia
Owner
Make Your Life Sweeter
…referring to the seasonal luxury dessert shop opening Nov. 6 in the Dallas Galleria, after COVID-19 impacted her original business of selling to celebrities and businesses for special events, via The Dallas Morning News.
On Nov. 6, Tadia's Make Your Life Sweeter will begin selling unique flavors of cotton candy, popcorn, truffles, and hot cocoa in a store for the first time. Previously, the items were available only at special events and online.
From her shop in a former Godiva Chocolatier location in the Dallas Galleria, she also plans to offer a special 21-course dessert tasting by reservation only. For $115 per person, customers can sample designer sweets like wasabi cotton candy, fried pickle popcorn, and a peanut-butter-and-jelly truffle rolled in toasted quinoa. A martini glass of non-alcoholic passion fruit-mango juice is topped at the table with a bubble that pops in a cloud of smoke.
She plans to close the pop-up location in early January, unless North Texans show a big appetite for a lot of tiny treats, according to the DMN. "Experiences," Tadia said. "It's all about creating experiences." 
---
Monday, Nov. 2

"The change is deeply unpopular, and different interests want us to either be on permanent standard or permanent daylight‑saving time."
Thomas Gray
    Professor of Political Science
    University of Texas at Dallas
…on the ongoing battle over daylight savings time, via CBS/DFW.
While a recent poll indicates that 70 percent of Americans want to quit switching back and forth between standard and daylight savings time and keep one or the other year-round, UTD's Gray has done some research of his own. 
There's more at stake than just changing the clocks, according to CBS/DFW.
So which one is better? It depends on who you ask, Gray says. Standard time, which results in more daylight in the morning, benefits schools, agriculture, and early rising businesses. And medical professionals say the time that works best for our bodies is standard because it better aligns with our internal rhythms and sleep patterns.
Still, "that extra amount of time of sunlight and warmth encourages shopping, eating out retail, and personal action businesses right now," Gray says. "That's interesting because those are also the things getting decimated by the coronavirus." 
Several states have enacted legislation to stay on one time year-round, but a national abolition of "spring forward" and "fall back" would require approval by Congress.
---
Friday, Oct. 30
Curtis Morgan
CEO
Vistra Corp.
… referring to the video giant that failed to adapt to new technology and change, via The Dallas Morning News
Irving-based Vistra Corp., the Lone Star state's largest electricity generator, is amping its investment in solar power and storage batteries—and retiring coal plants. "It's a sign of energy's evolving times," writes the DMN. 
Most of Vistra's initial spending on renewables, some $850 million, will go toward generating about 950 megawatts of clean energy, "enough to power about 190,000 Texas homes during peak demand," the publication reports. Electric demand is growing in Texas as it slows elsewhere, and about 75 percent of the new clean energy will go to the Dallas-Fort Worth region.
Vistra expects to have eight solar projects in Texas up and running within two years.
---
Thursday, Oct. 29
Matt McConnell
CEO
MediaKind
via the Dallas Business Journal
McConnell took the helm of MediaKind, a media tech innovator, earlier this year. It's looking to expand and take a bolder approach—like a startup, the DBJ reports. 
"We're going to move fast. We're going to fail fast. We're going to make mistakes." McConnell told the publication. "We're going to then move forward. We're going to cut red tape. We're going to have meetings to make decisions."
MediaKind, an Ericsson spinoff, was rebranded from Ericsson Media Solutions. Ericcson completed its transfer of the MediaKind business to One Equity Partners in early 2019. 
---
Wednesday, Oct. 28
"Especially in these challenging and dynamic times, innovation is required to drive lasting impact in education, income and health, which are the building blocks that put opportunity in the hands of all North Texans."
Anne Chow
AT&T Business CEO
United Way of Metropolitan Dallas Campaign Chair
…on UWMD's Social Innovation Accelerator.
Chow is the emcee for UWMD's The Pitch tonight. Five fellows from UWMD's Social Innovation Accelerator presented their ideas in health, income, or education for the chance at $235,000 in funding. 
Better Block Foundation, Carson's Village, EdCor Health, The Home Visit Project, and Trey Athletes are this year's The Pitch finalists. 
---
Tuesday, Oct. 27
Dylan Rafaty
Founder
DylanListed
… on making the world a better place for people with hearing loss, via the Dallas Morning News.
The Plano man is a national finalist in a prestigious competition for his advocacy work and needs votes to win. The award honors people who work to change stereotypes for those living with hearing loss.
Rafaty is the founder of DylanListed, which finds services and employment for people who self-identify as having a disability, per the DMN. He's also the head of accessibility strategy and partnerships at C-Hear, Inc., a tech startup that embeds sound into images. Deaf in his right ear and hard of hearing in his left ear, Rafaty has a hearing aid and relies on facial expressions rather than American Sign Language, according to the DMN.
Rafaty, who encourages people with disabilities to run for office and advocates for adaptive sports and fitness in the region, is vice-chair of the Texas Governor's Committee on People with Disabilities. He's also served as commissioner of the Building Standards Commission for the city of Plano.
When asked how he does it all, Rafaty told the DMN, "Honestly, I get about two to three hours of sleep a day."
You can vote in the competition run by Oticon USA, a hearing device manufacturer, online through Nov. 16. 
---
Monday, Oct. 26
"Brain Capital is the economic benefit that accrues from keeping our brains powered at the highest level."
Sandra Chapman
Founder and CEO 
The Center for BrainHealth
on The BrainHealth Project, via EurekAlert
Chapman and a team of scientists at UTD's Center for BrainHealth collaborated with researchers around the world on a science-based plan to help the economy recover and prevent similar collapses in the future. Called The Brain Capital Grand Strategy, the result is "an economic reimagination wherein organizations invest in employees' brain health as a critical, measurable asset," according to EurekAlert. 
Many people think of intellect as being fixed. That perception is both inaccurate and limiting, according to a paper recently published in Molecular Psychiatry by Chapman and her co-authors. The researchers redefine brain health as a holistic health measure that includes well-being, social adeptness, and capacity for innovation. The paper explains a new research-based benchmark—the BrainHealth Index—that could serve "as a predictor of when a community, corporation, or country have the wherewithal to be resilient," according to the publication.
---
Friday, Oct. 23
"Together, we can keep Texas thriving for the next generation."
Laura Bush
Former First Lady
Texan by Nature founder
… on announcing the Texan by Nature 20.
For the second year, Texas-led conservation nonprofit Texan by Nature has selected the Texan by Nature 20 (TxN 20), "an official ranking of companies with Texas operations that have made a demonstrative commitment to conservation," according to the nonprofit.
This year's DFW-based TxN 20 honorees include Dallas Area Rapid Transit, Dallas Fort Worth International Airport, Farmer Brothers, Harvest Seasonal Kitchen, North Texas Municipal Water District, Texas Health Resources, and Vistra.
"These companies are leaders in their industry and they are innovators in conservation. I am thrilled to recognize their efforts, and I encourage other companies to follow their example," former First Lady Laura Bush said.
Image: Texan by Nature.
---
Thursday, Oct. 22
"There was a time period where it was taboo for women to lift weights … then it became beautiful to be strong."
Victoria Thomas
Founder
JourneyFit Gym
This year has proven to be a time of struggles and small victories for many business owners, and Thomas is one of many entrepreneurs that have pivoted 2020 in her favor. Earlier in October, the JourneyFit Gym founder opened the gym's third location, which happens to be the first Black female-owned gym in Richardson.
---
Wednesday, Oct. 21

"That rough and tumble, hard-hat, sort of not-so-welcoming impression that I had of the industry is absolutely not true."
Martina McIsaac
CEO
Hilti North America
via D CEO
McIsaac, who helms toolmaker Hilti North America, wants to make the industry a more inclusive place. Proof that talent and hard work can win out, the progressive leader aims to be a role model "so women know the vastness of available opportunities—everything from engineering and supply chain to project management and architecture and design," writes Shawn Shinneman in D CEO.
Image: Jonathan Zizzo/D CEO
---
Tuesday, Oct. 20
"Dallas is just screaming hot."
Alfredo Gutierrez
President
SparrowHawk Real Estate Strategists
… on the Texas cities drawing investors looking to capitalize on the industrial boom, via RE Journals.
"I think Dallas is the strongest market in the United States right now," said Gutierrez, the president of industrial-focused investment firm SparrowHawk Real Estate Strategists.
The numbers coming out of the region are hard to beat, RE Journal writes, noting the region's new construction: "That space is getting eaten up as soon as it hits the market."
---
Monday, Oct. 19

"This will be the last thing I do in my career. This is it."
Carl Sparks
Managing Partner
Interlock Partners
via the DBJ
Sparks, a former CEO of Travelocity who's held positions at Expedia, Capital One, and Pepsico, is joining Dallas VC Interlock Partners.
He's optimistic: "We had been talking for years about the opportunity and the need for venture capital for Texas – North Texas – but generally Texas," he said in the Dallas Business Journal. "It's probably underserved versus the true business potential; it's a fantastic state, and North Texas, too."
---
Friday, Oct. 16
"You can have a great invention that was developed for a niche application. But other divisions don't know about it."
Joe D'Cruz
Founder and Managing Director
Catalyze Dallas
… on how he innovates to identify new opportunities for clients.
Through Joe and Tricia D'Cruz's work with defense contractors and industrial companies—with clients like Lockheed-Martin and Boeing—they have been able to successfully market aerospace products to gun and scope manufacturers, oil and gas companies, and other aviation companies, writes Will Maddox in D CEO.
"Some of the coolest intellectual property that was very far along with development in use in the military sector happened to fit squarely into the commercial market," Tricia told D CEO.  
After finding and identifying the use of these types of products, the D'Cruzes staff new companies to market the products through industry expertise and strong relationships with company executives.
---
Thursday, Oct. 15
"What our communities are looking for is for all organizations—all of you—to be able to come together to be innovative, to be resilient, and to be there for them."
Sanjiv Yajnik
President
Capital One Financial Services
…on communities needing corporations to step up now more than ever.
To kick off the first day of the two-day Reimagine Communities event powered by Capital One, Yajnik spoke on how organizations have pivoted in how they deliver services and how they are meeting the growing needs in the local community in the midst of a pandemic.
Yajnik urges businesses and corporations to step up amidst COVID: He says we have an obligation to lead in the communities where we work, where we flourish, where our families grow up, children go to school.
"At the end of the day, we are only stronger when we are together," he said. "I look forward to the great difference that we're going to make in our communities."
---
Wednesday, Oct. 14
Justin Parscale
Principal, Corporate and Commercial Studio
Perkins and Will
… on his business motto
The architect thinks a great life is having a job where you can have "crazy, stupid fun" along with a mission to "do something badass" to help others. For Parscale, working on catalyst projects, like Red Bird Mall, and passing along a "can do" message to young people are part of that plan.
Read more about how the Dallas innovator finds ways to put his passion for architecture to work to improve the lives of others.
---
Tuesday, Oct. 13
Jamie O'Banion
CEO and Co-Founder
BeautyBio
… on advice she wishes she had known earlier in her career, via D CEO
"If you put yourself in the shoes of your target audience, not just at your company's inception, but with every subsequent initiative, product, and service you develop, you will always have your answer," O'Banion said. "If it's the right fit for your customer, it will be the correct choice for your company."
"It's the same advice I tell myself and my team every day," the Dallas-based entrepreneur said in D CEO.
---
Monday, Oct. 12
"Iteration is not the same as failure."
Logan Speights
Founder and CTO 
Proxxy
… on business lessons learned
TechFW, an incubator and startup community in Fort Worth, recently pulled together key business insights from a few of its MCrew mentors, including Proxxy founder Logan Speights. Go here for more business wisdom.
---
Friday, Oct. 8

"All right, all right, all right."
Matthew McConaughey
… the actor, along with the original cast of 'Dazed and Confused,' will reunite on Sunday for science and voting.
"A world without science leaves us all 'Dazed and Confused!'" Dallas-based nonprofit March for Science said on Facebook. 
The cast of the 1993 cult classic film is reuniting for a live table reading to raise funds for the voter turnout efforts of March For Science and Voto Latino Foundation. Director Richard Linklater helped pull together the original cast for the benefit, including Texas legend Matthew McConaughey, Ben Affleck, Parker Posey, Joey Lauren Adams, and more, per D Magazine. Patton Oswalt will host a Q&A to follow the reading.
"Heading into this election, a lot of creative advocates for social change saw the power of reuniting casts, not just to bring back communities and fans to experience a really cool nostalgic production, but do it in a way that generated meaningful support and resources for organizations that were on the ground advocating for the kind of transformative change that a lot of people are looking for these days," Matt Tranchin, president of March For Science, told D Magazine.
Tranchin thinks the movie is a relevant story for our times. It's about coming of age in a time of uncertainty, "where people are figuring out who they are, what they care about, what they're going to fight for, who they're going to defend," he said. Sound familiar?
"I think a lot of people are trying to figure out what they care about, what really matters," Tranchin added.
The livestream event is available to those who donate any amount.
---
Thursday, Oct. 7
Greg Head
Founder
Gregslist.com
Head, a TechFW mentor who's been a leader in the software and tech business for more than 30 years, recently shared sage advice along with nine other seasoned business professionals. He's currently the CEO of Scaling Point and founder of Gregslist.com. Last spring, to help folks during the COVID-19 pandemic, the entrepreneur launched #SaaSTalentNow, a list to highlight local tech talent seeking jobs.
---
Wednesday, Oct. 6
Byron Sanders
CEO
Big Thought
…on education gaps in North Texas, via the DBJ.
With the COVID-19 pandemic affecting every aspect of daily life, education is no different. Educational nonprofit Big Thought is working to close the educational gap and is currently working on a new program to further its mission.
The program was created to keep children engaged if their household has a COVID diagnosis, per the DBJ. Its kits will be sent out to students and a virtual option will also be available for those who may have to quarantine.
"It's being able to be adaptive and turn on a dime so that we're meeting our partners in delivery, which is our school systems and institutions, but then also the families directly and making sure that they are centered in this entire time," Sanders told the DBJ. 
---
Tuesday, Oct. 5
"Science is just the study of curiosity, which I think is one of humanity's best traits."
Maggie Burruss
@Mags4Science
Burruss, the 19-year-old viral sensation who has amassed more than 4.2 million likes on TikTok, says STEM is for everybody, "no matter your education, identity, or background." 
The Dallas native is using the video-sharing platform as an "equal opportunity playing field" to get past the gatekeeping she sees in STEM. According to the young scientist, who has been called a "Generation-Z Bill Nye," the most fascinating science is tragically kept behind convoluted jargon and steep paywalls, making science seem like a cryptic land in which few are permitted to enter. 
Creating content in bite-sized chunks for about 500,000 followers, the student is also a teacher. That's because "science is for everybody," Burruss says. "I've discovered a gift of mine for rewording topics in a way that makes people feel like they aren't being talked down to. My audience feels like don't have to dedicate their lives to a Ph.D. just to learn about the coolest topics." 
Despite her age, Burruss has already collaborated with the Discovery Channel and been endorsed by science communicator, entrepreneur, and author, Hank Green. 
---
Monday, Oct. 4

"You have to let go of the known to reach something bigger."
Tina Mani
Co-founder and CEO
YFret
…on why she decided to leave the corporate world after 16 years, via TiE Dallas.
The innate feeling that something was missing led Mani to leave corporate life—she has worked at Nortel Networks and Nokia Siemens—to become co-founder of a startup in the social commerce space. Today, she's leading a new venture called YFret, which enables businesses to create natural and relevant customer experiences in real time.
 
A self-proclaimed entrepreneur at heart, Mani aims to power the future of commerce to be more conversational, hyper-personalized, and contact-less. YFret is about "simplicity, agility, and deep intelligence"—it opens avenues to keep innovating the user experience, according to Mani.
 
She recently won the TiE Dallas Women's Pitch Contest for her work at YFret. She describes the brand as one that "suddenly creates opportunities to understand the customer at physical locations at a macro and micro level," and that in itself has the potential to make digital interactions more human.
You can hear Mani speak tomorrow in a TiE Dallas Virtual event.
---
Friday, Oct. 2
"A lot of people are months and months behind on their rent, and it's not a character flaw. It's Covid."
Dr. Myriam Igoufe
Vice President of Policy Development and Research
Dallas Housing Authority
…on creating tech to distribute relief funds, via the Wall Street Journal
The Dallas Housing Authority has bolstered its efforts to distribute housing assistance to local renters amidst the COVID-19 pandemic. To do so, Dr. Igoufe and her team reconfigured a sales software system with features that, according to the WSJ, allowed officials to grant aid quicker and more equitably.
The team had a Dec. 31 deadline and a big undertaking: distribute $4 million to income-eligible renters (and those most in need) as part of the Coronavirus Aid, Relief and Economic Security Act.
So, the DHA decided to customize software to "automate tasks and map the most economically vulnerable neighborhoods" in Dallas.
"If we can leverage technology to move faster but also move with intention, that was really the spirit of what I tried to accomplish here," Dr. Igoufe told the WSJ. Last week, the system started approving checks to landlords.
Without it, "distribution wouldn't have been as targeted," Dr. Igoufe said. —Alex Edwards
Thursday, Oct. 1
"This 'VOTE' wall will be the new 'I voted' sticker."
Anita Simmons
Director of Marketing and Communications
Uptown Dallas Inc.
VOTE. "It's a simple word with a big message," Simmons says. And with Election Day coming up fast, Uptown Dallas Inc. wants to encourage people to register and to vote.
Made up of a giant decal, the VOTE wall debuted yesterday. It's located between The Rustic and Uptown Station.
"In a social media world, it's the perfect backdrop for photos while sharing the importance of voting," Simmons says.
Uptown Dallas Inc. says it's planning a few opportunities to register to vote at the wall (before the Oct. 6 deadline, of course.)
---
Wednesday, Sept. 30
"The next frontier is for technology to go beyond patterns and predictions to recommend business decisions."
Carlos Centurion
President
River Logic
That's where "the concept of a digital planning twin comes in," Centurion says. The technology "complements AI by representing business constraints applying prescriptive analytics (optimization) to identify the best path given the company's objectives."
Dallas-based River Logic, which was founded in 2000, recently created a 'digital twin' of Philip Morris International's global manufacturing footprint. The solution, which has scenario analysis capabilities and advanced prescriptive analytics capabilities, is meant to help the multinational tobacco company assess the impact of changes in local market regulation, business disruption, product portfolio changes, equipment moves, and more.
---
Tuesday, Sept. 29
"For us, the alchemy is transforming the ordinary into the extraordinary."
Adrianne Court
Chief Human Resources Officer
Alkami
Plano-based Alkami, the fast-growing provider of digital banking solutions that just closed a $140 million funding round, draws its name from a phonetic spelling of "alchemy," the medieval science that sought to turn ordinary metals into gold. Alkami describes to its employees and customers the need for balance between various aspects of its business: It likens sales to the ancient conception of the elements like fire, water, wind, and earth.
"Our founder, Stephen Bohanon, had worked for software companies and technology companies before. He always found them to be lopsided, like they were a sales and marketing-driven company or focused on research and development," Court told us last winter. "By having the elements, not one is more important than the other."
The company's space is tied to its culture. Doubling its size in Plano's Granite Park a few years ago, the fintech's digs were previously occupied by a traditional bank. A working vault, which came with the space, now contains the company's "most precious commodities"—its employees and clients.
Take a look inside the company in our gallery.
---
Monday, Sept. 28
"I get five texts a day asking 'What was that show you mentioned? What platform was it on?"
Joey Lane
CEO and Co-founder
Bingie
… on launching a new recommendation app for streaming shows and movies, via dot.LA
What to watch, and where to watch it? There's just so much.
That's why Lane, a Dallas-based serial entrepreneur, and co-founder Matt Knox launched a new app called Bingie (as in binge-watching, of course). The duo is betting that your friends know you a lot better than an algorithm, reports dot.LA. The free app was released on iOS last month.
Knox, who is a partner at an L.A.-based incubator, says friends, family, and coworkers can give you the best recommendations, according to the publication.
The co-founders have raised a seed round, but the amount is undisclosed. Per dot.LA, "Lane said investors seem to like how the app is socially oriented and dedicated specifically to entertainment." But Knox looks to his own daughter as a sign that the app is filling a gap: "She has four different shows she's discussing with groups of 7 to 10 people at a time."
---
Friday, Sept. 25
R.A. Session II
Founder and CEO
Taysha
… via the Dallas Morning News
Session helms Dallas-based biotech Taysha, "an explosive new startup" that went public on Tuesday. The startup raised $157 million and surprised analysts: The company, trading under the TSHA ticker on Nasdaq, closed at $24.06 after pricing its shares at $20, according to the DMN. 
"My hope is that this really lends some validation to the ecosystem here," Session told the publication.
The startup has had one of the "shortest paths from launch to IPO in recent biotech memory Taysha emerged from stealth in April with a $30 million Series A and a pipeline of gene therapies from a strategic partnership with UTSW. Last month, the fast-moving startup closed an oversubscribed $95 million Series B.
Taysha recently said it plans to headquarter in the new 23-acre Pegasus Park biotech hub being developed near the Medical District in Dallas, according to the DMN.
---
Thursday, Sept. 24

"It was a radical move to offer free education to all of our employees, as well as their spouses and dependents."
Travis Hollman
President and CEO
Hollman Inc.
…on how to fuel success with education and innovation, via D CEO.
Hollman aims to put purpose over profit. The entrepreneur, who created the Hollman Higher Education Learning Program, or Hollman HELPS, in a partnership with Dallas College, recently was a finalist in D CEO's third annual Nonprofit and Corporate Citizenship Awards. 
Hollman, whose company creates locker and workspace solutions for sports teams such as the Dallas Cowboys, New Orleans Saints, and the Dallas Mavericks, as well as corporates such as The New York Times and J.P. Morgan Chase, believes in being a source of "greater good" for the local community. And when it comes to improving Dallas-Fort Worth, the best way to do that is through education, the entrepreneur told Dallas Innovates in 2018 when he launched the program.
"Learning is a continuous process for everybody in life," he said. "We thought that getting people back to school would make a positive impact on their life."
---
Wednesday, Sept. 23
"It will take longer than you expect — don't give up."
Charles Cotropia
CEO and Co-founder
BioClonetics
via Startup Boost on Medium
That's some advice the CEO and co-founder of Rockwall-based BioClonetics wishes someone had told him before he started his company in 2009, shared last year on Startup Boost. But regardless, the philosophy seems to have paid off: The biotech startup, which is working on the first cure for HIV using monoclonal antibodies, has a deal to merge with Plano drug development company Enzolytics to accelerate and expand drug development and testing.
The CEO, who practiced patent law for 43 years, started the company with his brother, Dr. Joseph Cotropia.
In addition to "don't give up," what else does the CEO wish he was told?
"Make as many contacts in your field as possible—their expertise can be of assistance."
"Develop in as many different ways as you can—if one focus doesn't work, another might."
"Pick your primary shareholders carefully—you'll be with them for a long time."
 "Pick people who have contacts in your field—their knowledge will be invaluable."
---
Tuesday, Sept. 22
"Dallas is leading the nation in the use of digital credentials."
Anne Motsenbocker
Managing Director at JPMorgan Chase
and
Rick Lopez
Superintendent Garland ISD 
… in a Voices commentary piece on "What Banking Can Teach Education"
According to Motsenbocker and Lopez, "it's time to entrust students and workers with their information, like we do with people and their money."  The idea could revolutionize education, they said in a Voices column on Dallas Innovates.
"There will be an American city that solves the talent gap," the pair writes. "Our bet is that it will be the city that understands how to empower talent with their secure and verified data."
One startup in Dallas is leading efforts to create a new paradigm to empower students with blockchain technology, Motsenbocker and Lopez said. Greenlight Credentials, which is working to revolutionize online education and work account management, wants to create "the economic mobility platform of the future," its CEO, Manoj Kutty, told Dallas Innovates.
The startup was recently picked to provide its blockchain platform to the TEA's Texas College Bridge. Now, 6,000-plus students will be able to electronically share certificates and other records directly with colleges.
---
Monday, Sept. 21
Todd Gautier
President, Aviation Systems
L3Harris
L3Harris Technologies, a global aerospace and defense technology innovator based in Arlington, will lead a team to transform the U.S. Air Force's flight simulator training that's used to develop highly skilled air crews.
Gautier says the team, which includes CAE USA, CymSTAR, Dell Technologies, and Leidos, will provide the Air Force with increased cybersecurity and a common operating environment. "The integrated solution will allow the Air Force to grow into multiple platforms and provide crews with a more realistic training environment," he said.
Take a look at the company's flight simulation at the Arlington training center in this video.
---
Friday, Sept. 18
"Flexibility is no longer a bonus, it's a necessity."
Aimee Novak
Vice President of Business Sales
Verizon Business
… on how to support women reentering the workforce, via Bizwomen.
"Corporations should want employees who think differently," Novak said in Bizwomen. Women reentering the workforce can offer companies a great opportunity to diversify, she said.
What can you do as an employer? "If you are in a position of leadership with the power to hire, make an effort to deliberately seek out applicants who don't have traditional corporate experience," Novak said.
But "as a people manager, give your employees the freedom when possible to work remotely and work the hours that work for their lives," she said in the publication. It's important to "listen to your employees and ask them which type of schedule works for them," especially now, in the time of COVID, when many have additional parenting demands.
Women haven't traditionally had the flexibility to choose between home and work. "Today, there is no reason we can't have both," Novak said, pointing to a recent Gallup study that found workers with flexibility "work harder, deliver better outcomes, and have higher engagement."
---
Thursday, Sept. 17
"A majority of startups require a 'second act' during their growth stage."
Dayakar Puskoor
Managing Director
Dallas Venture Partners
… on investing in emerging technology
Puskoor and the team behind North Texas-based Naya Ventures recently announced a relaunch that includes a new name, a laser focus, and a major hire.
The new firm, Dallas Venture Partners, will invest in the range of $2-10 million in early and growth-stage companies behind emerging technologies such as cloud infrastructure, AI/ML, IoT, XR, and others.
Located in Irving and India, the VC shop will hone in on B2B software companies and ambitious entrepreneurs who are looking to partner with hands-on investors.
Read more about the firm and Pushkoor's vision to bring the "Silicon Valley spirit" to Dallas.
---
Wednesday, Sept. 16

"We have created a detachable LED that can be attached to almost anything."
Dr. Moon Kim
Louis Beecherl Jr. Distinguished Professor of Materials Science and Engineering
UT Dallas
…on the bendable electronics that could "reshape the future of wearable technology"
---
Tuesday, Sept. 15
"You have to understand that I love what I do. It's the most fun that I have. Why would I give that up?"
Stan Richards
Creative Director/Principal
The Richards Group
… via D CEO
87-year-old advertising innovator Richards says he will never retire. But he is looking forward: The creative icon, who still runs The Richards Group alongside his named successor, Glenn Dady, has said the agency he founded "will never be sold—even after he dies," writes Bianca Montes in D CEO.
In order to make sure his employees—some 650 of them—won't find themselves suddenly working for a holding company one day, Richards donated the firm's stock to an (unnamed) nonprofit with the understanding that it can't be sold.
"This place is worth a lot of money," Richards said in D CEO. "I am perfectly willing to walk away from whatever amount to see to it that it keeps getting better and better, even long after I am gone."
---
Monday, Sept. 14
Nastia Liukin
Olympian-turned-entrepreneur
Nastia Liukin, who recently moved back to Dallas, tells a story of her very first standing ovation. "It was for the worst routine of my entire life," she says. And it changed the Olympian's very definition of success. 
Four years after she won the Olympic Gold Medal, Liukin set out to make her second Olympic team. As the reigning Olympic All-Around Champion, "there were a lot more eyes on me, a lot more expectations, and a lot more pressure," she says. 
It was on her "very best event," the uneven bars, that she fell: "I landed flat on my face." Mortified, "I just wanted to disappear because I knew—or I thought I knew—that I had just let so many people down. My coaches, my family, my teammates, the entire country," Liukin says.
But, she says, even knowing that she wasn't going to make that Olympic team, "I got back up, finished my bar routine, and landed on my feet for my dismount."
What she realized was important: "People are still going to love and support you, even if you fall on your face," says Liukin, who credits her parents for imparting that no-matter-what, pick-yourself-up mantra. "If you have a goal and you work hard, anything truly is possible."
---
Friday, Sept. 11
"For all entrepreneurs listening in, to the naysayers, the doubters, and the family members who said you can't do it: Damn that. You can do it."
Darren Woodson
Founder
Counterfind 
… at Dallas Startup Week
The Dallas Cowboys legend-turned-entrepreneur says he considers his football experience to be the primer for what he ultimately wanted to achieve—founding his own company. "There's certain things that you have to go through as an entrepreneur," he said. "There's certain moments you have to go through in your life. When I started CounterFind, some of those same moments came back to me."
Woodson reflected on "where I came from, where I've been, and what I want to accomplish in my life." But in the end, he thought, "I gotta grind."
It all lies in discipline. Woodson knew he was going to get criticism moving from the football world to the tech world, but playing in front of millions of fans perfectly prepared him for that.
"It's on you," he says. "It's all about your own work ethic. Don't rely on everybody else. Rely on yourself and keep pushing through. That's where I am today."
---
Thursday, Sept. 10
"The truth is, coworking scratches an itch for humans."
Toni Portmann
CEO
Walkabout Workplace
"We simply are social creatures and want to 'be with' people and our community, because the more we're attached, the more we thrive and are likely to reach our full actualization," Portmann said. "The only difference is that now we do it differently—this is the paradigm shift." 
It's a shift the CEO bet big on.
When the pandemic put the work-from-anywhere trend into hyperdrive, Portmann was already ahead of the curve with her latest venture, Walkabout Workplace. The virtual real estate and digital office platform, prototyped in 2016, puts everyone in an organization into an elaborate virtual world. 
Place matters, Portmann said. "Even before COVID, it was projected that by 2025, 72.3 percent of all US workers will work either partially or fully remote from their teams," she said.
Portmann's SaaS platform, which is in its second round of seed funding, aims to close the gap between virtual interactions and real-world results. "We need to keep the human in the business, in the classroom, and in the marketplace," she said. "People aren't buying from avatars or robots."
Read more here.
---
Wednesday, Sept. 9
"The stories featured on AfroLandTV are universal stories told from an African/Black perspective."
Michael Maponga
Founder
AfroLandTV
The Dallas-based streaming media platform is one of 11 startups selected by Comcast NBCUniversal for the LIFT Labs Accelerator, powered by Techstars.
AfroLandTV curates original TV shows and movies that are African, African American, Black European, Caribbean, and Afro-Latino, but the stories are for everyone, said Maponga, who officially launched the platform in May. 
Zimbabwe-born Maponga, the brainchild behind the streaming platform, told Dallas Innovates the Pan African market has been long neglected by mainstream television—and there's a huge demand for it. According to Nielsen reports, African Americans in the U.S. lead all demographics in watching television, with more than 50 hours averaged a week.
The startup, which was in Tech Wildcatters Fall 2019 cohort, "is looking to raise a round of $1 million by the end of this year," according to the Dallas Business Journal.
AfrolandTV is available to viewers worldwide via an iOS and Android app.
---
Tuesday, Sept. 8
"We have a sort of a 'VC or bust' structure."
Jim Adler
Managing Director
Toyota AI Ventures
… on the "State of Corporate Venture" at Dallas Startup Week.
"Venture capital has done a good job for decades finding the best tech and business models. So we want to be public to attract the kinds of companies that are best to breed," said Adler on a panel at Capital One's Corporate Innovation Summit at Dallas Startup Week on Thursday.
Adler joined Capital One's Aman Sharma and 7-Eleven's Maris Bertha to discuss ways corporations can engage with startups, what kinds of companies they look to invest in, and how investing has changed during a tumultuous 2020. 
Toyota has made investments in various markets, Adler noted, even amidst COVID-19.
"On the venture side, some VCs would never make an investment unless they've met the startup face to face. And I think that's changing," Adler said. "We've made a couple of deals since COVID hit, and I've never met the founding team."
The company is realizing there's "a lot of value outside of Silicon Valley." Adler said. "Especially in places like Dallas, where there's a lot of talent and tenacity. We want to tap into that."
Read more about Capital One's Corporate Innovation Summit.
---
Thursday, Sept. 3
"The world needs more people to take a chance on themselves."
Rex Kurzius
Founder and CEO
Asset Panda
… in a fireside chat called From Startup to Rockstar at Dallas Startup Week
"The world needs more entrepreneurs, especially with everything that we're going through economically," Asset Panda's Kurzius said.
The entrepreneur joined Alkami's Stephen Bohanon for a fireside chat moderated by Capital One's Demetrius Seaforth today. The founders of the two fast-growing tech companies discussed their entrepreneurial journeys and what it takes to launch, grow and successfully run a tech company.
He encouraged entrepreneurs in his parting comments: "A lot of people are going through a lot of hardship right now," he said. "But, when difficult times happen opportunities arise."
He sees possibility by focusing on what the new world and the new normal can be. And "Dallas is a fantastic place to be an entrepreneur," he said.
Kurzius started Asset Panda, a cloud-based asset-tracking platform, in 2012.
---
Wednesday, Sept. 2
David Taffet
CEO
Petal
"We're past due for a waste revolution," according to Taffet, who is CEO of Petal, a Fort Worth-based consumer goods innovator. Nothing much has changed in waste disposal in 150 years, the company says. People began storing waste indoors in 1875, and since then—nearly nada.
The company plans to change that with its patent-pending use of freezing technology for the "world's first" no-odor, germ-freezing waste bin for diapers, food, pet waste, and more. The bin also reduces plastic pollution from single-use trash bags, said Taffet in a statement earlier this year.
The high-tech consumer goods company, founded in 2015, is on a "mission that matters," he said. Petal wants to solve "real problems and address real needs in people's homes, business, and the environment," according to Taffet.
It really is rocket science, the CEO said: It's taken "two rocket scientists and four years of development to bring this innovation to fruition."
In May, the company took the first steps to bring its first namesake product, called the Petal, into the world. The company is booking preorders now.
---
Tuesday, Sept. 1
"From an entrepreneurial perspective, the only thing more valuable than knowing what you're great at is knowing what you suck at."
Rogers Healy
Owner
Rogers Healy Group
… via the "Marketing Dream Team" panel today at Dallas Startup Week 2020
Healy joined some of the biggest brand marketers, including Huawei's Kimberlee Archibaldi and Amazon's Cara Hessels, to discuss how they approach the marketing landscape. 
The luxury residential real estate broker told a virtual audience that his company has a word to focus on each year. In 2020, that word was "dimension." 
"Being able to merge traditional with new is highly important," he said, noting the company has pivoted "to attract millennials because they're the largest in the housing market right now."
Healy shared plenty of tips and tricks in marketing, and here are five to consider:
"We want to be everywhere all the time where people can't forget about us."
"We don't have a way to turn down something, we just have to try it all."
"When you're the first to market with something you can't live in fear."
"We market to the people that we want to be on the other side.
"The most traditional marketing platforms work for us—but we just use personality [for] attention."
A key point overall, he said, is to "allow failures for success."
---
Monday, Aug. 31
"I think Dallas is a food capital in terms of a number of restaurants and establishments per capita."
Tyler Shin
Founder
Revolving Kitchen
…on the pent-up demand in Dallas for commercial kitchen space.
In a time when restaurants have taken a hit, Revolving Kitchen's commercial kitchen rentals are thriving. Something like coworking for cooking, Shin's ghost kitchens are equipped with the infrastructure necessary to develop a new concept or scale while driving costs down. The model has been on the rise in the U.S. in recent years, with reports predicting the sector to triple to $972 billion by 2026.
Garland-based Revolving Kitchen is what Founder Shin describes as a turnkey solution. All members need to do is register with the city's health department to conduct a food business.
Today, Shin says, Revolving Kitchen has around 50 members who are using the space, but chains like Wingstop also have taken notice. In a COVID-19 world, it seems all you need is a kitchen.
---
Friday, Aug. 28
"If you shop small and you support a small business, you're keeping them alive right now."
Brittany Underwood
Co-founder
HerStory 
… on launching the company's curated collection of boxes "filled with female-founded brands" with a group of local entrepreneurs, via WFAA
Underwood, who also is the founder of handmade jewelry brand Akola, turned "panic into a pivot" during the pandemic. She and a group of local female business owners launched HerStory boxes to inspire folks to shop small—and help other women-owned brands, according to WFAA Kara Sewell.
Underwood vividly remembers when she feared her own business could fail earlier this year. But giving up was not an option when "people's lives are tied to this," she told WFAA. "This is how our women feed their families."
The idea for HerStory started with two bored kids and a FaceTime call during the early COVID-19 lockdown, Dallas Innovates previously reported. Underwood called Whitney Rowell, founder of Miracle Milkookies, who also had a preschooler whose class was canceled for the "indefinite future." But their talk soon turned to the "unsettling future of retail."
The next call was to Underwood's sister, Pairr co-founder Tinsley Merrill. The rest, as they say, is HerStory: Together the women launched their social enterprise with a mission to help local founders. 
Find more of "who said what" in our compilation of quotes from North Texas innovators that inspire, inform, motivate, or simply make us laugh.
[IMAGE: HerStory]
---
Thursday, Aug. 27
Dr. Sandra Chapman
Chief Director
Center for BrainHealth
University of Texas at Dallas
… on how productivity can become an addiction, via the BBC.
"The problem is that, just like all addictions, over time a person needs more and more to be satisfied," she said in the BBC. "And then it starts to work against you."
The UTD cognitive neuroscientist says that "productivity addiction has the same brain effects as addictions to drugs, eating or shopping," according to the publication.
"A person might crave the recognition their work gives them, or the salary increases they get," Chapman said. "Withdrawal symptoms include increased anxiety, depression and fear."
It's a complicated issue, especially since society tends to cast productivity and an intense work ethic in a positive light, per the BBC. But the addiction can be a brain disease that affects its reward system, which results in compulsive behavior despite having harmful consequences.
"Many people don't realize the harm it causes until a divorce occurs and a family is broken apart, or the toll it takes on mental health," Chapman said.
[Photo: Center for BrainHealth, UTD]
---
Wednesday, Aug. 26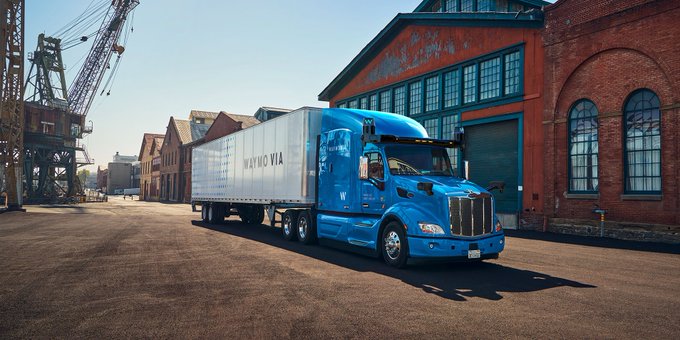 "Our location and reliable transportation system make Dallas‑Fort Worth a center for freight."
Tom Bamonte
Senior Program Manager for Automated Vehicles
North Central Texas Council of Governments
… on Waymo's choice of DFW for its robot truck hub via Forbes.
Waymo, a self-driving technology company, is rolling into North Texas this week. The Alphabet spinout is expanding in Dallas with a driverless trucking hub, the company has announced. It's a move that "helps the region prepare for the future of freight transportation and secure its leadership position," Bamonte said in Forbes. 
The new depot will be a hub for road testing the company's fleet of semis. That makes sense, given the size of the industry here: "More than 1.2 billion tons of freight are moved on Texas highways, so we're excited to bring the #WaymoDriver there to continue our testing efforts across the Lone Star State," Waymo tweeted yesterday. 
Waymo introduced a new generation of its Waymo Driver in March. Sensors, such as a 360 lidar system, paint a 3-D picture of surroundings to help navigate the complexities of driving, spot road debris, and more.
A Waymo rival, TuSimple, opened its own hub in DFW earlier this year. The first phase of its rollout includes delivery services between Arizona and Texas, Dallas Innovates previously reported.
(Image: Waymo)
---
Tuesday, Aug. 25
Jessica Miller Essl
Co-founder
M2G Ventures
via Dallas-Fort Worth Real Estate Review
Developers are using innovation to make buildings more relevant and attractive to office tenants of the future, says Essl, a power woman who runs Fort Worth-based development company M2G with identical twin sister Susan Miller Gruppi.
"Great developers right now are really thinking through how their tenants are going to use their spaces," she says in the Dallas-Fort Worth Real Estate Review. "Curated art, amazing amenity spaces—on a smaller, more private scale—and safety" are a must to be competitive right now.
It's also important to have less friction points from your car to your desk, she says. And thanks to COVID-19, those kinds of trends will accelerate faster than they might have as we "prepare for things to go back to a more normal pace of life."
 
With about 4 million square feet of office space still under construction in the Dallas market, Essl thinks developers will "focus and adapt their plans in real-time before they deliver."
Essl sees opportunity ahead for redevelopment with distressed situations likely coming in the office market.  In a COVID world, the notion of "taller and bigger is definitely not better," she says. "I think you will see developers focusing more than they have on redevelopment [rather] than being the newest, shiny high rise."  
M2G Ventures believes in "weaving their experience through every development" from industrial to mixed use, Essl says. "Our experience in creative office and experiential mixed-use districts is converging even more than it ever has before." 
Read more in the Dallas-Fort Worth Real Estate Review, a Dallas Innovates sister publication.
---
Monday, Aug. 24
"Baby boomers are hungry for technology that will help them as they age."
Shama Hyder
Founder
Zen Media
via Twitter
"Despite being the most affluent generation, baby boomers have become invisible to tech brands," the marketing guru tweeted. And "that's a mistake."
The boomers "hold 57% of the nation's wealth, and they're willing to do whatever it takes to keep leading active lives into old age,"  she noted. "The possibilities for tech brands are endless." 
Hyder started the Marketing Zen Group, one of the first social media digital agencies in the world, in 2009. Plenty of people doubted her and dismissed social media as a passing trend, she previously told Dallas Innovates. Today, Hyder is ranked one of LinkedIn's "Top 10 Voices in Marketing" for the 4th consecutive year. Hyder also serves as CMO for startup OneDine.
You can catch the strategist and author in a live-streamed deep-dive Q&A session on September 16. Hyder will discuss how "agencies can help reveal and drive momentum for their own businesses and help their clients do the same."
---
Friday, Aug. 21
"When you're making investments in companies, I often tell people, this is like a marriage."
Wayne Moore
Managing Partner
Crux Capital 
… discussing the firm's "hyper-regional investment approach" in the Dallas Business Journal.
Dallas-based Crux Capital invests in companies between $1 million to $10 million EBITDA. The firm, which "doesn't invest in energy or real estate and only does majority investments," has a portfolio that includes commercial landscape company Superscapes and fast-growing startup Buff City Soap, according to the DBJ.
Buff City Soap announced earlier this year that it's relocating its headquarters to Dallas from Memphis.
Thursday, Aug. 20
Jessica Perno
Founder and CEO
Parent Day Out
…on why she and husband Eugene Vainshel moved their startup from New York to DFW, via the Dallas Business Journal. 
The entrepreneur was considering a move to Texas with her husband when a visit to Whole Foods in Dallas may have sealed the deal. "There was a register that opened up to the side of us, and there was a woman behind us,"  Perno described in the DBJ. "And she said, Excuse me, ma'am. I don't know if you've noticed, but a new register opened so it's your turn."
That Lone Star graciousness made Perno think "there's something really special about Texas." The decision was made.
Now, Perno and her husband Eugene Vainshel want to "shake up the child care industry by offering folks access to day cares outside of working hours," wrote Brian Womack in the publication.
Like an AirBnB or Uber, they see an opportunity to use resources that would otherwise go unused—in this case, child care centers and day cares. A test run in New York was "extremely encouraging," Vainshel said.
Read more in the Dallas Business Journal.
---
Wednesday, Aug. 19
"Our type of retail, which is value‑based home décor, we are winning."
Lee Bird
CEO
At Home Group
… on the booming home projects market in a roundup of retail trends, via D CEO
"In other sectors of retail, there is not as much demand," says Bird.  
Challenges have been notable in North Texas, "where shopping is a recreational activity," according to D CEO. The publication looks at how area retailers are faring in the wake of the pandemic and what a North Texas retail recovery might look like.
---
Tuesday, Aug. 18
Phil Romano
Restaurant innovator and entrepreneur
Trinity Groves
… on moving away from the Trinity Groves restaurant incubator concept, via The Dallas Morning News
Trinity Groves has made a "sweeping change," reports the DMN. Just over six years after opening, "it's no longer a restaurant incubator."
The future looks different. Trinity Groves will lease space without the incubator model, and Romano will test his own restaurants. Some incubator restaurants such are Beto & Sons, Kate Weiser Chocolate, AvoEatery, and Cake Bar are still open. 
But, "Romano anticipates coming-soon restaurants will be his ideas, backed with his money," writes Sarah Blaskovich. 
Read a rundown of what worked and what didn't.
---
Monday, Aug. 17
"We wanted to show how a team of safety-conscious jumpers could confront COVID-19 in freefall."
Larry Henderson
Texas skydiver
... via the Fort Worth Star-Telegram 
In a show of unity, skydivers from all over the county built an airborne replica of the coronavirus over Texas last weekend.
It took eight tries for the team—all wearing gloves and face shields—to "accurately form the virus that changed the world," reports the Fort Worth Star-Telegram.
"Even in these stressful times, 42 people can come together to do something extraordinary and meaningful. It's our way of showing how we can get together to get through the pandemic," said Henderson, who organized the event with Skydive Spaceland Dallas.
Team members represented 11 states and all received T-shirts that said: "COVID, It's officially airborne."
Read more and watch the video here.
Video screenshot: Skydive Spaceland Dallas
---
Friday, Aug. 14
"This is just our small way of saying we see you, we hear you and we thank you for what you have done to help Dallas be a strong economy, a diverse community."
Liz Cedillo-Pereira
Chief of Equity & Inclusion
City of Dallas
on the Emma Lazarus Resilience Fund, via NBC5
The Emma Lazarus Resilience Fund is a public-private effort to help immigrant and refugee families who are otherwise ineligible for federal COVID-19 relief.
The City of Dallas Office of Welcoming Communities and Immigrant Affairs, in a partnership with the Open Society Foundations (OSF) and Communities Foundation of Texas, will distribute $500,000 initially. Applications are open to nonprofits and close on Aug. 21.
"We know that there's a great need from our community who are dealing with COVID-19, often serving on the front lines and yet unable to access those federal stimulus funds," Cedillo-Pereira told NBCDFW. 
That matters: OSF says Dallas has the fourth-highest number of undocumented immigrants in the country, the station reports. 
---
Thursday, Aug. 13
Mike Hansen
CEO
Alkami
…on building an intentional workplace culture of innovation, via Dallas Innovates' and D CEO's first annual Innovation Awards.
Last year, Plano-based Alkami, a fast-growing fintech that provides cloud-based digital banking solutions, was the winner of the Innovation in Finance Award in The Innovation Awards presented by D CEO and Dallas Innovates . The inaugural program honored the local companies and leaders disrupting industries and solidifying the region's reputation as a hub for innovation. You can meet all 46 winners here.
Know of a local innovator? We're again teaming up with our colleagues at D CEO this year to present the awards. Nominations are now open for individual categories (here) and company categories (here).
---
Wednesday, Aug. 12
"How do I stream it?"
J. Damany Daniel
Creative Director
The Bomb Factory
It's one of many questions Daniel is hearing from people transitioning to virtual events. The Bomb Factory crew wants to help.
There's a lot that goes into making a virtual event, and people are challenged, the creative director told Dallas Innovates. 
"You need the venue, and then you need to know about cameras and microphones"—and more, Daniel said. These are things "we're expecting people to know, but there's no way that they could because this not a world in which they've lived."
The crews working at concert venues The Bomb Factory, Canton Hall, and Trees want to help with a turnkey service that fills those knowledge gaps. And, they've already raised the bar by teaming with Dallas-based Onstage Systems, which provides cameras and crews to capture the pyrotechnics, light shows and energy of live performances, and even corporate presentations.
Get a look behind the scenes in our gallery. "One of the great things about Bomb Factory being as expansive as it is, is that we're not limited by much of anything," Daniel said.
---
Tuesday, Aug. 11
Jonathan Campos
CTO
Alto
… on bringing digital projects to life in "Confessions of Technology Leaders"
The last few months are a "great example of the need to stay flexible," the CTO said in a webinar interview with ENO8, a Dallas-based tech studio. Campos, who leads technology efforts at the Dallas-based rideshare service Alto, discusses challenges the team has encountered since launch, and how they've responded to the COVID pandemic. Catch the interview here.
---
Monday, Aug. 10

"I believe that the current environment has helped to eliminate the geographic boundaries that isolate companies and investors in different regions."
Joe Beard
Board member
Venture Dallas
…on why Venture Dallas' month-long virtual conference is timely.
Venture Dallas 2020 will be different from last year's event that brought together more than 300 local entrepreneurs and cross-country investors, but Beard, who is on its host committee, says Venture Dallas going virtual might have its perks.
"Our new virtual format is designed to reduce the friction between great companies meeting great investors," Beard says. "We're curating the attendees and making it easy and efficient for these collisions to happen."
The 34-day event will begin next month and has been reimagined as a virtual experience for founders and investors.
---
George W. Bush
The "talent and hard work and love of freedom" of America's immigrants have "helped us become the leader of the world," said former President George W. Bush via the Bush Presidential Center.
Next spring, he'll publish a new book called Out of Many, One: Portraits of America's Immigrants. The collection of portraits (personally painted by Bush himself) and the accompanying stories will highlight the contributions of immigrants to our nation.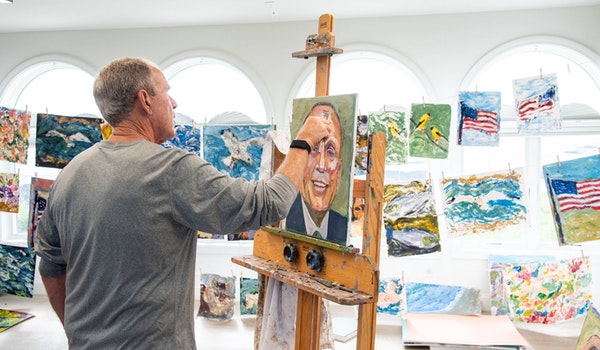 The portraits will be on display at the Bush Presidential Center from March 2, 2021, through January 2, 2022.
Bush, who is a prolific painter, has pursued the passion in his Preston Hollow home, turning his man cave into an art studio.
[IMAGES: GEORGE W. BUSH PRESIDENTIAL CENTER]
---
Thursday, Aug. 6
@MerrimanArch
via Twitter
A Dallas landmark skyscraper is showing off its iconic pinstripes after more than a decade in the dark. The NATIONAL, formerly First National Bank Tower, again lit up the downtown Dallas skyline yesterday. Design for the historic building (once the tallest building west of the Mississippi River) is led by Merriman Anderson Architects.
Shawn Todd, founder and CEO of owner Todd Interests, says "The NATIONAL embodies the same entrepreneurial spirit of the original 1965 First National Bank Tower." The $450 million mixed-used redo—Downtown Dallas' largest project—is now just months away from opening, Todd says. Its 324 luxury apartments on floors 22-48 are leasing for a September move in. 
Mask-wearing and social-distancing guests enjoyed the perspective from the rooftop on Wednesday night at a celebration in honor of the relighting.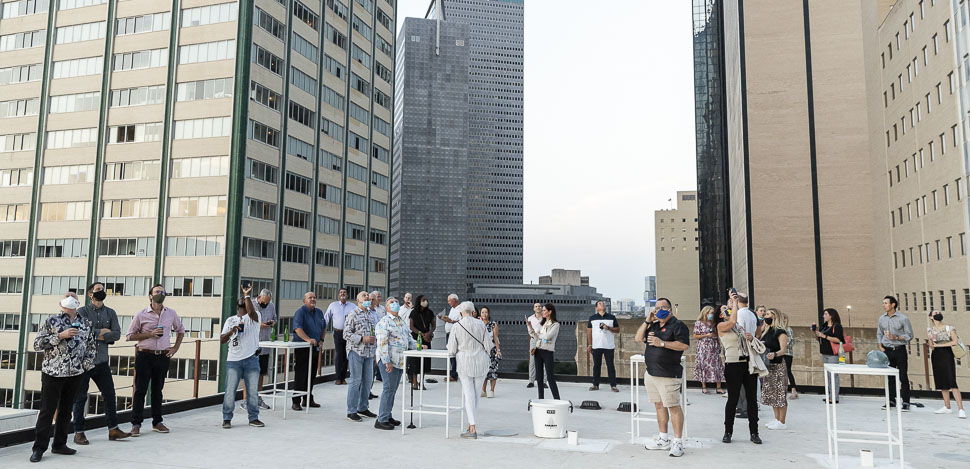 ---
Wednesday, Aug. 5
Jonathan Kirkland
Head of Marketing and Brand
BLK
"We've been saying Black Lives Matter, it's not the first time this phrase has been said, but now we feel like it's the first time that people are actually paying attention, listening, taking action and becoming involved," Kirkland says. 
Dallas-based dating app BLK, a subsidiary of Match Group, continues to expand its platform with in-app engagement. With more than 3 million downloads since its launch in 2017, the largest dating app for Black singles has a new feature called #BLKVoices to create a space for users to engage in deeper conversations about social and cultural topics.
The initiative was "inspired by the Black Lives Matter movement," according to Kirkland. Called Educate an Ally, the topic was "based on the fact that non-Black allies had joined the frontlines for the fight for racial equality."
The company has seen 65 percent more swipes since the in-app engagement was launched, per Kirkland.
---
Tuesday, Aug. 4
Nathan Pinto
Co-founder
ImpactX Partners
"You can't get access to credit—at least fair credit, if you don't already have a healthy credit score," Pinto says. That's a problem the entrepreneur set out to solve with partner Frank Santoni. The duo is working on solutions for a looming credit crisis that people are "about to face on top of everything they are already dealing with."
In a pivot, the co-founders of ImpactX Partners developed a credit-building loan service that makes it "easy and affordable" to prop up lagging credit scores—without going into further debt.
Read more about the Richardson-based fintech's credit-building solution called CreditClimber on Dallas Innovates.
---
Monday, Aug. 3
"A lot of innovation, a lot of things coming down the pike in terms of weight savings and carbon emissions are really driving great opportunities for our business."
Roger Raley
President
Alpine Advance Materials
via the DBJ
Raley took the helm at Alpine earlier this summer as the company expands with the demand for its military aviation-grade HX5 material, which was developed by Lockheed Martin Skunk Works.
"It's a super-strong, lightweight plastic-type material," Raley said in the Dallas Business Journal. Described as a thermoplastic nanocomposite, "that description really doesn't do it justice. It replaces aluminum," he said. "There's a lot of aluminum in an airplane."
Alpine holds the exclusive global license to HX5.
Alpine designs and manufactures stronger and lighter components in the commercial, aerospace, and defense sectors. Raley notes that defense spending has increased "significantly" over the last few years. "That lends itself to a lot of technology and innovation change not only with new platforms, but existing platforms," he said in the publication.
---
Friday, July 31
"What is the best way to stimulate the economy? I can tell you in three simple words—wear a mask."
Steve Love
CEO

DFW Hospital Council
via D CEO
It also happens to be the best thing for the health of the community, writes Love in a commentary piece on D CEO.
"We're facing one of the greatest pandemics in U.S. history. As responsible citizens, we must commit to wearing a mask in order to protect each other from COVID-19," the CEO of the DFW Hospital Council writes. "Wearing a mask reflects not just our respect for our fellow Texans, but our support of the businesses suffering during this difficult time."
So, per Love, "show your respect."
You'll find more of "who said what" in our compilation of quotes from North Texas innovators that inspire, inform, motivate, or simply make us laugh.
---
Thursday, July 30
Madhukar Trivedi, M.D.
Founding Director, Center for Depression Research and Clinical Care
UT Southwestern Medical Center
… on acknowledging a sense of loss, via The Dallas Morning News
The Dallas-based psychiatrist says it's a "very scary time" as the world experiences two disasters at the same time: COVID-19 and a longer-term mental health crisis "that is unfolding," according to the DMN. Trivedi, who is a professor in the Department of Psychiatry, shared eight tips for coping on a conference call hosted by the publication. "Most of us have to recognize that we may have to live in this new normal for some time," he said.
You also can read more about Trivedi's work on the "world's largest depression study." A UT Southwestern Medical Center team—led by the innovator—developed an AI computer to help predict what antidepressant may work for a patient, Lance Murray reported in Dallas Innovates. Up to two-thirds of depression patients do not respond to their first treatment, according to UTSW. The new tools are a gamechanger: Researchers forecast that AI, brain imaging, and blood tests will revolutionize psychiatry moving forward.
---
Wednesday, July 29
"Cry like a baby, fight like a girl, change the world like a woman."
Cynt Marshall
CEO
Dallas Mavericks
via D CEO
The Dallas Mavericks CEO kicked off the second morning of D CEO's symposium with a signature dance and a challenge to find your "why me?" through self-reflection. Marshall says she coined a phrase—"new dot com"—as her own "personal leadership platform" that helps guide her through these trying times, according to D CEO. "Everything starts with 'com,'" Marshall said in her keynote. "It's compassion, it's communication, it's community, it's compromise, and then it's compliance." 
Read more in D CEO's recap of the Women's Leadership Symposium 2020 that attracted more than 600 participants.
---
Tuesday, July 28
"Mentoring is an opportunity to learn something new, and oftentimes we are also unlearning information to become the best version of ourselves."
Mary Dee
CXO Advisor
MadLove Agency
…on what one of her mentors has taught her.
Dee says she appreciates the experiences she's had with her previous mentors—both the good and the bad. Along the way, she has become a mentor herself, which has been a rewarding process for her.
"As a mentor, being able to see clients through an obstacle and helping them deliver a framework or a strategy into a solution, then watching them take action and taking it full circle has been amazing," she says. "It's almost like planting a seed, watering it and then watching it grow into this big behemoth that you get to re-plant into a bigger pot because it's overflowing." 
Dee has three main pieces of advice she's been giving to the people she's mentoring right now on getting through the current crisis: take inventory, rightsize your business, and strategize.
---
Monday, July 27
"We've somehow figured out a way to use our size as an advantage against competitors."
Karen Noseff Aldridge
Founder and President
Rebel Athletic
…on gaining market share by staying "nimble and adaptable," via D CEO.
Cheer-gear maker Rebel Athletic got its start through a twist of fate. Founder Aldridge, who left law school in 2008 to start a designer jeans line that was "paused" during the Great Recession, knows a thing or two about staying nimble. While working to keep her team employed, the entrepreneur "met the owner of a cheerleading events company, which led to an order for 2,000 cheer champion jackets."  
Now the Carrollton-based company's clients include "some of the world's biggest squads, such as Canada's 1,200-member Cheer Sport Sharks, and the Dallas Cowboys Cheerleaders," according to D CEO.
Rebel Athletic recently was featured in the "mega-hit" docuseries Cheer. Aldridge also was named as a Southwest Finalist in the EY Entrepreneur of the Year Awards earlier this month.
Read more in D CEO.
Friday, July 24
"Electric motor drives are the most important system in electrification, and making them here in the U.S. is vital to our national security."
Brad Hunstable
Founder and CEO

Linear Labs
…commenting on a visit to Linear Labs by U.S. Representative Kay Granger.
On the heels of a new partnership between Linear Labs and the City of Fort Worth, Representative Granger made a personal visit to Linear Labs' facilities to talk with CEO Brad Hunstable and CTO Fred Hunstable about what the smart motor maker is planning in the electrification industry.
Hunstable says the visit shows support for the "global smarter energy vision here in Fort Worth."
Granger shared the news of her visit to Linear Labs on social media: "Fort Worth is a top tech market, and a recent first-of-its-kind partnership between the City of Fort Worth and smart electric motor company Linear Labs takes our city a step closer to becoming America's newest major technology hub."
In a followup, @RepKayGranger tweets, "I was thrilled to tour @LinearLabsInc's 500-square-foot manufacturing plant right here in #FortWorth, where cutting-edge motors and generators will be designed and built." 
Granger notes that the new facility will bring 1,200 additional jobs to the region over the next 10 years.
Linear Labs' agreement with the City of Fort Worth involves an economic incentive package worth up to $68.9 million "to create a smart electric motor manufacturing facility with advanced automation, as well as a research-development facility, headquartered in Fort Worth." The company has an "entirely new family of electric motors," CEO Hunstable says. Compared to the top permanent magnet motor on the market, Linear Labs' motors produce double the torque density, triple the power density, double the output per given motor size, and a minimum of 10 percent more range, the company says.
---
Thursday, July 23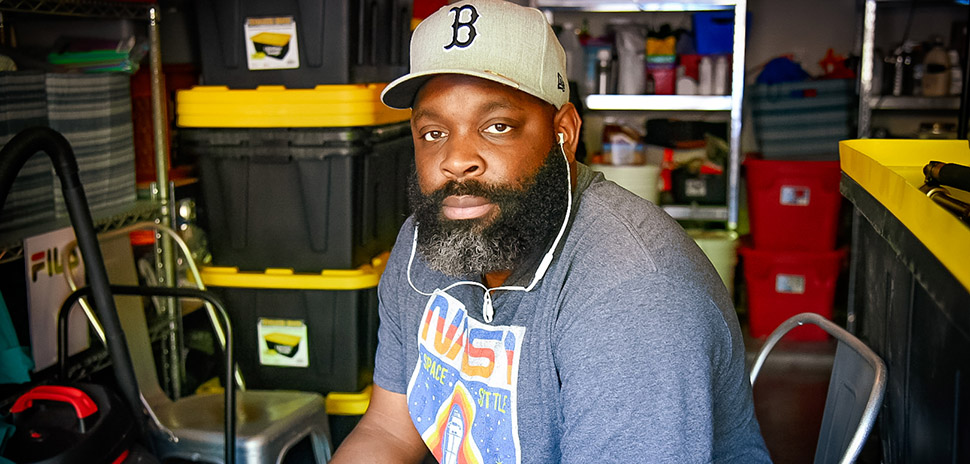 "Entrepreneurship is rooted in freedom to conduct business on your own terms."
Branden Williams
Founder & Executive Director

Seeds to STEM 
…on being an entrepreneur.
Through Seeds to STEM, Williams works to evaluate, educate, and develop students in STEM-related fields, while also helping to close the gap in low-income Dallas neighborhoods.
But, being a Black founder was a challenge at first, says Williams. One of the biggest issues for founders of color is funding.
"For me, not only do I have my business plan reviewed and vetted by professionals, but I have to provide financials in cash just to be considered for the funding," he says.
Williams encourages companies and people in leadership positions "to think about what they're pouring money into, what ventures they're actually funding, and the actual boots they have on the ground in areas that need resources."
---
Wednesday, July 22
Rex Kurzius
CEO
Asset Panda
… on the company's transition to work-from-home, via the DBJ
Frisco-based Asset Panda has said "goodbye" to office space. The tech company, which embraced remote work in the pandemic, is sticking with it, writes Brian Womack in the Dallas Business Journal.
It wasn't a snap decision: While the virus accelerated the company's business model, Asset Panda was already looking at a change, CEO Kurzius said. Asset Panda began the process last year.
The company's technology—asset tracking software—could come in handy for more companies with remote workers that "need to have a handle on" where their equipment is located. 
In North Texas, Asset Panda joins Dallas-based Bottle Rocket in announcing a permanent shift to remote work. For those who want to keep up with remote work announcements beyond our region, here's a handy online tracker.  You can add your company to the list by filling out a form, too.
---
Tuesday, July 21
Michael Potts

Owner
M2 Studio
…on how companies can go beyond the standard video call with augmented reality technology.
The tech is readily available, according to Potts, who is a self-described holographic architect. He's continued to meet with clients and business associates in their offices, conference rooms, and even living rooms around the globe during the pandemic through interactive, extended reality (XR) technology.
Through M2 Studio's tech, companies can expand beyond typical video calls with photorealistic avatars that can be interacted with as if they are other people in a shared space. The avatars can even hand digital models, sketches, and photos to each other. 
"Even after this pandemic and all of its problems have subsided, there will still be numerous advantages to using this technology for your company or organization," Potts says.
Those advantages are many, including saving on travel costs, improving the health and safety of their teams, and creating a better life/work balance, according to Potts. He shares tips for getting started. 
---
Monday, July 20
USAF Major Rob Slaughter
Director, Platform One 
Department of Defense
Texas-based Hypergiant is developing software for a fleet of mini satellites in conjunction with the DOD's Platform One, an accredited "containerized" system that allows for development in a secure environment.
Early next year, Hypergiant, a fast-growing 230-person startup which has headquarters in Dallas and Austin, plans to launch the first updatable, adaptable satellite that can collect and share data in space—on the fly. It will be the first node in a planned multi-satellite fleet called Chameleon Constellation, which was developed in partnership with the United States Air Force (USAF).
"We need to be able to put assets in space as quickly as possible and then continuously improve them to maintain superiority," said Director of the Department of Defense's Platform One USAF Major Rob Slaughter.
Called Chameleon Constellation, the satellite system will be a first-of-its-kind implementation, according to Hypergiant CEO and cofounder Ben Lamm. 
"Traditional satellite systems need years to build because the hardware and software both need to be complete before they can launch," Lamm said. "But that's not fast enough anymore. We, in collaboration with the United States Air Force, are designing, building, and launching a system that is reconfigurable and can be updated in real time."
---
Friday, July 17
"If you want to be an entrepreneur, the first thing you must adjust is mindset. The word CEO should be replaced with RESILIENT."
Danyel Surrency Jones
Co-founder and CEO
, POWERHANDZ Inc
…on her advice to people wanting to get involved in entrepreneurship.
Jones held executive leadership roles for medical giants Philips Medical Systems and Medtronic Surgical Technologies before going on to co-found POWERHANDZ, a global product designer focused on human performance, injury recovery, and injury prevention in athletic training and rehabilitation. 
Along with POWERHANDZ, she's also the president and co-founder of the company's nonprofit entity The Power To Give Foundation, which provides athletic and academic programs to youth in underserved communities.
Jones' advice to other Black founders is "to find resources, resources, resources." For funding, she advises connecting with equality-focused funds such as New Voices, Backstreet Capital, TechStars, and Women In Tech. For mentoring, Jones recommends SCORE, LinkedIn "and developing relationships with experienced professionals in your space."
"Just like your approach to your business, finding resources that work for you should be a strategic, well thought out plan," Jones says. 
---
Thursday, July 16
Roslyn Dawson Thompson
President and CEO
Texas Women's Foundation
…on the "real power" of money.

Consider where and how you donate to make values-based choices, the CEO of the nonprofit Texas Women's Foundation said, speaking at the D CEO Virtual Women's Leadership Symposium today. "It matters." Buying local and fair labor products, as well as supporting women-, Black-, and BIPOC-owned businesses also can make a difference. 
"Every dollar counts," so be intentional, she said. "Capital can create change."
Find more at #DCEOWomen on Twitter.
---
Wednesday, July 15
"Your work is not your job. Your work is your lasting impact. Your work is your legacy."
Anne Chow
CEO
AT&T Business
AT&T's Anne Chow kicked off D CEO magazine's first virtual Women's Leadership Symposium today with a keynote on "Leading in a Times of Crisis." You can find more inspiration from Chow—along with Dallas Mavericks' Cynt Marshall, Munck Wilson Mandala's Tasha Schwikert, Kimberly-Clark's Shonn Brown, and (many) others—on Twitter at #DCEOWomen.
---
Tuesday, July 14
Patrick Todd
Partner
Todd Interests
…on parks changing the landscape of Dallas.

Four new urban neighborhood parks are expected to be built in downtown Dallas by the end of 2022 as part of Parks of Downtown Dallas' 2013 Downtown Parks Master Plan Update. The plan will give downtown Dallas nearly 14 acres of new green space, according to Parks for Downtown Dallas president and CEO Amy M. Meadows.
With a recent $1 million donation from Todd Interests and East Quarter to fund Harwood Park's construction and The Dallas City Council's unanimous approval of Carpenter Park's 5.6-acre redevelopment and expansion, Parks of Downtown Dallas is getting closer to reaching its 2022 goal.
---
Monday, July 13
"Build your company with the right people. Challenges and adversity will come, having a team that'll stick it out, dig in, and get scrappy and come out the other side stronger is a must."
Jack Hooper
CEO
Take Command Health
…on the health tech startup's recent round of hires.

With Take Command's focus on predictable, affordable, and flexible benefits solutions for health insurance, the startup has been at the forefront of an increased interest in health reimbursement arrangements.
Along the way, the startup has also become a proponent of the new Individual Coverage HRA (ICHRA), which has been a "valuable ally" for businesses weathering the economic fallout due to COVID-19, according to Take Command.
"As terrible as coronavirus is, it has a potential to be a catalyst for innovative health insurance models like ours," Hooper says. "We hurt when our clients and their businesses hurt, but we can also offer them an alternative that's more flexible and cost effective and more sustainable for them to build on as they reopen and rehire employees."
Following a successful funding round, Take Command added ten new members to its team for strategy, development, compliance, and sales earlier this month.
---
Thursday, July 2
"We don't market before we execute."
Frank McGuigan
CEO
Transplace
via JOC.com
Smaller competitors in the domestic freight market have a hard time matching the advantage the Dallas-based third-party logistics (3PL) firm has, according to Transplace CEO McGuigan. That's thanks to the volume of freight it manages that translates to data. 
"Transplace executes on $11 billion of freight with 1,100 people," he said in industry publication JOC. "We have been a digital platform and will continue to work on automating that. We're actually doing this stuff here."
This week, the company announced new tools for shipper customers who can now "benchmark and analyze their rates and services against $11 billion worth of freight shipments." The new platform can help Transplace reach mid-market shippers that need the service, but aren't ready to jump into a network management arrangement, the CEO said. "They need it for buying freight, or getting health scores, or benchmarking. We're trying to lower the barrier of entry for those customers into the Transplace community."
The new tools can also benefit Fortune 500 shippers that may be "locked into arrangements with their ERP that "can get these things individually and transactionally, but not through a single API and can't get the benefit of the large Transplace community."
More freight means more density for the 3PL, which can benefit its existing customers and carriers, JOC reports.
---
Wednesday, July 1
"We estimate we are 10% more efficient working from wherever."
Calvin Carter
Founder and CEO
Bottle Rocket
…on the company's remote work policy.

When COVID-19 hit, Bottle Rocket shifted to a work-from-home model, like most businesses. But what Carter quickly learned is "that we don't have to all be under the same roof to do game-changing work for our clients, and we don't all have to sit together to maintain our normal level of collaboration and cross-functional work." This led to what the CEO calls "the new future."
For Bottle Rocket, that means "work from wherever."
As Carter puts it, "We are always challenging and iterating on everything in our business. The pandemic simply forced us to embrace a new way of working much faster, and after just a few short months, we knew that the time was right to make this a permanent shift."
Carter says the policy has allowed people "to trade the stressful, expensive, and time-consuming commute to more time working productively or spending time with friends and family."
The policy sends a "strong, fresh message that the 'work' is more important than the place the work is done." That honors the company's 'Rocketeers' as people of craft and skill, and trusts them to act as adults who can work in ways that are uniquely effective.
Read more in our Q&A. Carter shares how the company is adapting to the future of work and business, as well as more insights on the "work from wherever" model and how it continues to maintain a collaborative spirit.
---
Tuesday, June 30
"How lucky I am to have something that makes saying goodbye so hard."
Debra von Storch
EY Partner, Americas Entrepreneur Of The Year Leader
EY
… quoting everyone's favorite little yellow bear, Winnie the Pooh. 
Earlier this year, von Storch gave us a look back at her career spanning nearly four decades at EY in an essay. It seems just right to share it today, on the longtime EY partner's official retirement date. Read The Exit here.
---
Monday, June 29
"We need more focus on AI for good."
Dave Copps
CEO
Worlds
…on the use of artificial intelligence for policing, via Twitter.
"Using AI to 'predict' where crime will occur is simply automating the acceleration and amplification of institutionalized racism," tweets Dallas entrepreneur Copps, who noted that he's been "critical of the use of AI in policing in his talks over the past two years."
Copps, himself an AI expert, shared a recent article by The Verge's James Vincent on a group that says "research into algorithms that claim to predict criminality must end."
Vincent writes: "A coalition of researchers, data scientists, and sociologists has called on the academic world to stop publishing studies that claim to predict an individual's criminality using algorithms trained on data like facial scans and criminal statistics."
According to the article published last week, "AI is in danger of revisiting the pseudoscience of physiognomy."
---
Friday, June 26
"This is how we are going to be able to say we changed the world."
Joshua King
Co-founder, Aurora
…on "the next chapter" for Dallas' biennial public art event
Aurora—the immersive light, video, and sound installation art event—is "dramatically reimagining" its programming and launching an artist relief fund. "It's an evolutionary shift," artist Joshua King said in the Dallas Morning News. 
King co-founded the high-tech, transformative event with fellow artist Shane Pennington and former City Council member Veletta Forsythe Lill in 2010. Now the group intends to become a year-round arts organization, according to the DMN.
While the group looks ahead to online programming in the summer and publicly distanced installations in the fall, Aurora's "next phase is dedicated to developing new opportunities and sources of support for local artists." 
Its first program "is a particularly timely one—relief for artists affected by COVID-19," the publication said. 
For more information on how to apply, check our roundup of resources. 
---
Thursday, June 25
Jay Veal
Founder
INC Education
Veal spent time asking parents and students what they looked for in a tutor, asking questions like this one. A common answer concerned Veal: That answer was 'No.'
The entrepreneur/educator was inspired to launch Black Tutors of Social Media, a new Black-owned nonprofit resource that can connect students, educators, and parents with fellow Black-owned tutoring companies.
The organization, geared towards helping students of color receive an education from mentors that share similar experiences and can lead by example, will launch in a few months with an app and a website, Veal says. 
Jay Veal is pictured in the top row, far right.
---
Wednesday, June 24
"Everyone wants to be the sun to brighten someone's day, but it sometimes makes you feel even better to be the moon to brighten their darkest hours."
Ronda Polansky
Co-founder
Ampcare
…on the opportunity to improve lives through technology, via TechFW.

A story that starts with "this will make your day" gets our attention. Especially when it involves changing lives through technology amidst a pandemic. TechFW client Ampcare did just that.
"A 50-year-old man who had an inability to swallow and required a feeding tube after heart surgery began therapy with the startup's FDA-cleared treatment device," writes Lauren Acton in a blog post. 
The man's clinician sent Ampcare founder Polansky a note after three months of treatment: "[Ampcare]ESP gave this man back his life! I know you feel like you are being kicked from every angle, Ronda, [but] there are battles being won every day because of you! I will always be one of your biggest fans!"
Now the man is back to enjoying his favorite cup of coffee, every day.
Polansky says Ampcare's primary goal is to serve. "We get up each day to live life, and when you get to be someone who makes someone else look forward to tomorrow, that is confirmation you are walking out your purpose." 
Tuesday, June 23
"A better world must have strong women."
Texas Women's Foundation 
via the Economic Issues for Women in Texas 2020 report
Published every three years by the Texas Women's Foundation, the Economic Issues for Women in Texas report explores the reality of women's experiences in the state's economy. While women make up about half of the Lone Star state's population, they are not as economically secure as men, per the TWF report. And while overall poverty across the state has declined, a gender pay gap still persists: Women earn less than men in every single occupation. These statistics have very real, lifelong financial consequences for women and their families. The report spotlights how state-level policies, as well as innovation and investment, can help.
Monday, June 22
Corey Austin
Digital Producer
Richards Group
…on creating the Justice Kitchen, a new website that lets people easily find Black-owned restaurants in the Dallas area, via Mediapost.
Austin worked with Richards Group Principal Chris Ferral and a small team of "Groupers" to shine a spotlight on Black-owned food and drink businesses. The team designed a free, open-source site in hopes others will create similar platforms in their communities, according to Mediapost. 
There are "wonderful resources circulating across social media listing tons of great Black-owned restaurants," Austin said. The team brought design to the resources to create a visual and user-friendly tool. 
The agency used data in collaboration with D Magazine to put restaurants on the map. (Literally.)
The entire project took only five days: "Once we started, we couldn't put the project down," Austin told Mediapost.
Friday, June 19
Marty Long
Real Estate Manager, Industrious
"We haven't signed leases now in about two years," said Long in the DBJ. Rather, the New York-based coworking company has started to collaborate with a profit-sharing partnership structure. 
Industrious this week announced its third location in Dallas-Fort Worth, a 23,000 square foot space in the Taylor Lofts near Dallas' Farmers Market. The coworking company, which operates some 15 million square feet in 50 cities, is offering private offices with shared amenities.
The company's first Dallas location was One Arts Plaza in 2017, when Industrious collaborated with Billingsley to take over a portion of 7-Eleven's former office. "It was around then when we drew a line the sand," Long told the DBJ. In the "age of COVID, this structure is very beneficial," he noted.
Who else had "The Last Word" this week?
You'll find more of "who said what" in our compilation of quotes from North Texas innovators that inspire, inform, motivate, or simply make us laugh.
Thursday, June 18
Craig Lewis
Founder and CEO
Gig Wage
How to get involved in the fight against social injustice is a question that's being asked by "investors, advisors, everybody," says Lewis.
"Look at yourself in the mirror and ask yourself if you truly want to help," he advises. "How can you apply your skills to the injustice that exists in police brutality? How can you keep Black people alive and give them a chance at due process?"
Then, "take what you do really well—it's typically what you do at your day job—and ask yourself how you can apply that skill set to this problem."
While protesting and voting is great, the entrepreneur says, those are "one-off, isolated moments."
"If you take what you do well, you're naturally much more likely to continue doing it over an extended period of time."
That's what matters: "One of the things I'm calling on people is, 'Will you be talking about this in February 2021?'" Lewis says.
Read more perspectives in our series, Black in Business. 
Wednesday, June 17

"In these unique times, we can choose to see challenges, or we can choose to see opportunities."
Steve Deitz
CEO
900lbs
… on adapting and thriving in the pandemic.
"Business is not usual," per Deitz. The CEO and founder of tech-driven design agency 900lbs, keeps the company's collective eyes on the power of tech transformation and innovation. Founded in 2008, the company recently collaborated with Amazon Web Services to develop a virtual workplace application. The immersive, web-based sales tool for AWS' cloud services was designed to educate customers with a (fun) gamified experience.
Tuesday, June 16

"Wearing a mask should not be a partisan political issue."
Dallas Mayor Eric Johnson 
via CBS Dallas
The mayor has a new (temporary) portrait hanging in Dallas City Hall and at Love Field that's meant to model mask-wearing behavior for others during the pandemic.
Wearing a mask is "an act of love that will help protect the health and safety of our communities," Mayor Johnson told CBS DFW.
Monday, June 15
Greg Hiltz
General Manager
Opendoor
…on the DFW housing market right now, via DBJ.
The buying market is "tremendously strong," he said in the Dallas Business Journal, pointing to third party data for showing time and year-over-year visits. And it's very much a seller's market.
Hiltz notes that new listings in Dallas are down just over 11 percent, compared to last year. "That sounds bad when you say it out loud, but of all the markets that we operate it, that's actually the best. Other markets are down 20 percent, sometimes 30, even 40 percent in terms of new listings year over year."
Greg Hiltz was named the senior general manager of Opendoor Dallas in February, a position that essentially makes him CEO of the local market. Dallas is the iBuyer's second-largest U.S. market, working with about 12,000 home buyers and infusing more than $74 million into the small business community, the company told Dallas Innovates. The company returned to homebuying in Dallas two weeks ago, offering three contact-free buying and selling options.
Friday, June 12
"Keeping our rivers clean and free from trash will protect our oceans. If we want future generations to enjoy one of our most valuable natural resources, we must all do our part!"
— Lynn McBee
Chairman of the Board, EarthX
Dallas-based EarthX teamed up with National Geographic for World Ocean Week. Its three-day virtual conference—EarthxOcean: Protecting the Life Support Systems of the Ocean—featured more than 30 experts and innovators. 
Although the event ended yesterday, you can still explore it here.
It's a virtual treasure trove for your socially distanced time: You'll find high seas initiatives, coral reef restoration, ocean plastic solutions, sustainable fisheries, and amazing creatures. In other words, inspiration.
---
Thursday, June 11
"We believe that founders or entrepreneurs must not wait for investors to come looking for them, they
must actively search for investors
and meet them in the middle."
Ben Peter
Founder
Aptive Capital
…on what startups should—and shouldn't—be doing,
via Techpoint.
Peter, the Frisco-based founding partner of Aptive Capital, launched a $1M social impact fund earlier this year in response to the funding gap resulting from the COVID-19 pandemic. So far, it's invested in four U.S. and African-based startups, per Techpoint Africa. Now the fund has plans to invest $10,000 each in five startups. The firm recently put out a call for applications in Nigeria, Ghana, Kenya, and other African countries.
Peter says the VC's mission is "to invest in businesses that have a direct economic impact on the communities they serve."
Asked at what stage of startup growth the fund invests, Peter said it's "capable of investing up to Series A rounds with ticket sizes from as little as $5k to as high as $1M."
Photo: Maddrat/istockphoto
---
Wednesday, June 10
"These are those moments where you have to dig in, challenge yourself, innovate,
make a decision, and keep going
."
Jason McCann
Founder and CEO 
Vari
via Startup Story
"This is where you make it or break it within situations like COVID. It is a tremendous opportunity to grow. To really build a company that will stand the test of time," McCann said.
McCann spoke to entrepreneurs who may be struggling due to COVID-19 at a livestream event in May. Startup Story, a two-day virtual conference, featured big-name entrepreneurs providing advice on pivots during crisis. 
The CEO talked about his own company pivot and rebrand after growing the business to a point where it "offered much more than standing desks." The Coppell-based workspace innovator announced a name change from VariDesk to Vari in April.
PLUS: Read more about how Vari is "work spacing the workspace" in response to COVID-19 on Dallas Innovates. You'll get a sneak peek of the company's renovation to its headquarters in anticipation of "the new normal."
---
Kimberly O'Neil
CEO
Giving Blueprint
… via SVP Dallas' digital gathering, "How Can Solidarity Respond?" 
"We're going to have to be inconvenient, collectively, and then we can really move forward with some action," added O'Neil in the panel discussion that took place earlier today. 
O'Neil, who is a SVP Dallas board member, joined Dr. Michael Sorrell and Dr. Heather Hackman to talk about how the effects of COVID-19 are being shaped by our national, racial preferences. "Those preferences are woven into our daily lives," SVP Dallas writes. "Reforming  the systems that exist in our communities might take us closer to being a nation with liberty and justice for all."
U.S. Congressman Colin Allred kicked off the session, which was moderated by Tony Fleo, with opening remarks. The gathering was a part of SVP Dallas' "Responds" series. Watch the video here.
---
Monday, June 8
"Finding justice begins at home. Businesses have to be sensitive to what their employees are going through right now."
Congressman Colin Allred
U.S. House of Representatives
32nd District of Texas
…today in a virtual employee town hall hosted by Dallas-based Match.
"This is a triggering and traumatic experience for many African Americans," Allred added in the live-tweeted Zoom event. "We also have to have a commitment to bring in diverse voices and empower them. The social science tells us that better decisions are reached when there are more diverse voices at the table."
The congressman, a civil rights attorney and former NFL player, spoke with Match's Dallas team about racial injustice, safely reopening businesses and schools after COVID-19, and attracting more tech companies to the region.
Match says the company makes it a priority for employees to take part in current events, politics, and social justice issues.
"We believe that civic discussions like the one we had today are powerful and will lead to action that can make a real impact in our communities," Hesam Hosseini, CEO of Match, said in an email from Allred.
How to create change? Allred advised Match employees, "Show up. Come to town halls. Get involved with community groups and get engaged in the hard work of democracy. If you want to see change, add your voice to the discussion."
---
Friday, June 5
So said Mavericks owner Mark Cuban in an appearance on Yahoo Finance, per the Advocate. 
The entrepreneur, who continues to make the media rounds, shared his perspective on the pandemic and its impact last week: "There's no way to sugarcoat it," he said. "The only way to solve those problems is to really focus on trying to solve them or [to] come up with solutions … Even if I can just impact on the margins and make it better for just a few people. And that's why I'm optimistic because I want to keep that grind going. I want to keep that eye on trying to help."
Watch the video, which aired May 27, here.
---
Thursday, June 4
Bill McNeely
Chief Logistics Officer
Wharphy Technologies
via Twitter
"Data dares you to ask why, not just accept as is," tweets @billmcneely, whose hustle includes working in operations for same-day delivery startups (by day) and logistics tech (by night/weekend). 
---
Wednesday, June 3
@ReunionTower
…in support of #BlackOutTuesday, via Twitter.

The Dallas landmark went dark for only the second time in its 42 year history. The first was the night of the Dallas police ambush on July 7, 2016, reports Fox 4.
---
Tuesday, June 2
Hamiz Awan
Founder and Partner
Plutus21 Capital
…on launching a third fund with a focus on income-generating opportunities within the blockchain space, via DBJ.
Plutus21 Capital, a Dallas-based alternative investment firm, generally works with high-net-worth investors and family offices, according to the Dallas Business Journal. The firm is starting to "make a concerted push to raise institutional capital," Founder Hamiz Awan said. 
Its new fund is betting on inefficiencies in the marketplace, per the DBJ. Plutus21 invests in blockchain tech and other digital assets, but the new fund's investments could range across industries. 
"You can actually lend money and borrow money on the blockchain in an automated way and generate a real yield that in many ways is more reliable and less dependent on any given counterparty," Plutus21 Partner Richard Raizes told the publication.
---
Monday, June 1
Herb Weitzman
Founder and CEO, Weitzman
via D CEO

But, the founder of the largest retail brokerage firm in Texas, says that "long experience tells me that we'll eventually get through even a cycle as devastating as this one."
Weitzman, who's been in the business in Texas for decades, thinks "it's up to all of us in retail real estate to do what it takes to get our tenants to the other side."
While we all know that retailers and restaurants here and beyond are reopening, "we also know the experience won't and can't be the same for the foreseeable future," he says. That means "it's going to take unprecedented innovation, creativity, and lots of patience" in this "unprecedented downturn."
Weitzman knows rent relief won't help "if a business' customers don't come back, too." That's why his firm has launched a new digital campaign to help businesses. Called "A New Together Again," it encourages people "to shop locally, shop safely, and shop now."
---
Friday, May 29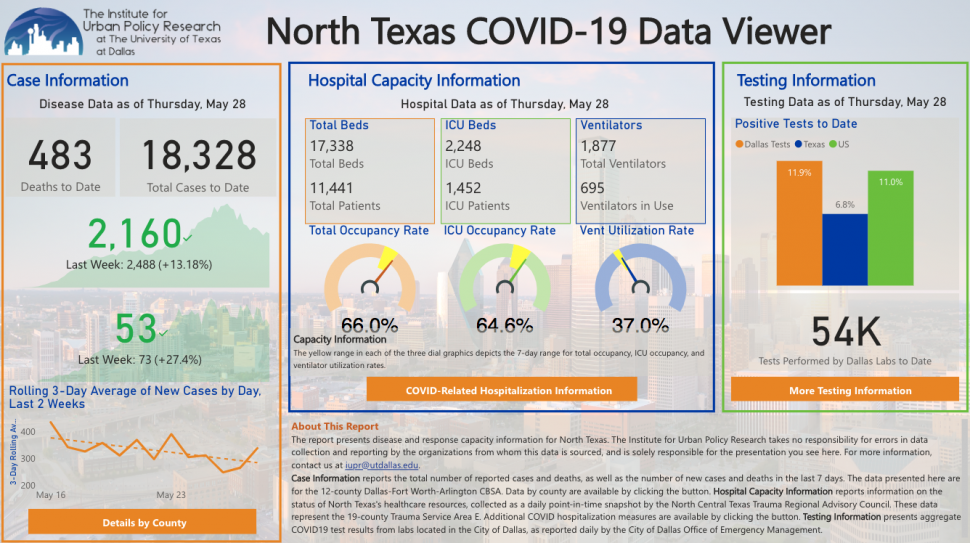 So says Dr. Paul Fishwick, director of the Creative Automata Laboratory at UTD's School of Arts, Technology, and Emerging Communication (ATEC). 
The professor of computer science and his colleague, Dr. Murat Kantarcioglu, led a team of researchers to develop a website that provides a snapshot of COVID-19 cases in Dallas-Fort Worth-area counties, according to a blog post.
As part of the "public battle with COVID-19," faculty, staff, and students at UTD have contributed websites that track current coronavirus health data and model future scenarios.
Researchers from the School of Economics, Political and Policy Sciences (EPPS), the Erik Jonsson School of Engineering and Computer Science, and the School of Natural Sciences and Mathematics (NSM) also developed dashboards so that government entities and the general public can access the same data.
A dashboard created by Dr. Timothy Bray, who is the associate professor of practice of public policy and political economy and director of the Institute for Urban Policy Research, "provides COVID-19 information that can help city and county governments plan ahead."
Earlier this month, D Magazine's Tim Rogers called the data viewer "by far the best local tool I've seen."
---
Thursday, May 28
"We want them to realize that there's actually a lot going on in just the minor choices that we make linguistically—whether we say 'y'all' or 'you guys'—that reflect our identity."
Dr. Katie Welch
School of Education
UNT Dallas
via YouTube
Dr. Katie Welch and fellow educator Dr. Marco Shappeck work with students conducting linguistics research at the University of North Texas at Dallas. Their course, The Language of Now, was adopted by the Texas Higher Education Coordinating Board as qualifying for the core curriculum. 
A key assignment in the course asked students "to evaluate their own usage of the popular texting phrase LOL, using it as a data set" that students can then analyze.
That analysis demonstrates "potential applications for classroom learning," according to Welch and Shappeck. The pair has authored a report highlighting their work and the new linguistic findings, which will be published in June 2020 in the scholarly journal Language. 
Previously winners of UNT's Innovative Teaching with Technology awards, Welch and Shappeck are tackling the "highly transferrable competiencies" of critical thinking, inquiry, analysis, and information literacy through their methods.
---
Wednesday, May 27
Jeff Fielkow
President and CEO
Tetra Pak U.S. and Canada
via DBJ
Tetra Pak, the Denton-based North American branch of the global packaging giant, has seen demand increase for its products that decrease the number of times people must go to the grocery stores, such as its shelf-stable items, as well as  "functional beverages," such as nutritional drinks. 
The company also is using tech to its creative advantage during the pandemic, per the DBJ. 
Tetra Pak's Product Development Center kitchen and lab staff is working virtually with customers on product formulations.  And "for engineers working on machinery, they put on what are essentially glasses" to transmit real-time video to troubleshoot problems.
---
Tuesday, May 26
"Some of these huggy-feely type things we talk about really matter. They have an actual bottom‑line impact."
Paul Allen
Founder
Embark
on "keeping the team sane" in
Lessons From the Lone Star Restart, 
via Inc.
It's "people-first" at Dallas-based accounting consultancy Embark, and founder Paul Allen wants to help the company's employees "manage their anxieties about coming back" as businesses in Texas gradually reopen, according to Inc. 
"If you are not really paying attention to the emotional and mental health of your team, you are setting yourself up for more risk down the line," Allen told the publication. 
Another Dallas business owner also shared tips for a "smooth reentry." Alex Danza, who runs business-class bus service Vonlane, advises seeking new partners and (over)communicating to both customers and the team. 
The bus service, which saw its revenue dry up in March as the COVID-19 virus spread, has reopened with socially distanced seating. Vonlane has found new revenue streams by "trying to shake every tree," Danza said, noting opportunities for parcel deliveries, private charters, and partnerships with destinations such as casinos and Galveston cruise lines. 
PHOTO: LEMUSIQUE/ISTOCKPHOTO
---
Thursday, May 21

"I'm an entrepreneur. I'm always
keeping my doors open
."
Mark Cuban
Owner
Dallas Mavericks
On the possibility of running for president,
via WFAA
So, it's a maybe? Cuban spoke with WFAA's Cynthia Izaguirre about running for president in a virtual meeting hosted by the Dallas Regional Chamber on Wednesday.
"Cuban did not throw his hat in the ring for the 2020 presidential election, but he won't rule out the possibility of running in 2024," WFAA reports. And he said "that a presidential run is 'highly, highly, highly unlikely.'"
A big reason: "His family voted against the idea and he recognizes the stress a campaign would put on them."
The Dallas billionaire spoke on a number of topics from contact tracing and testing to safely reopening the economy. Here's the recap on Dallas Innovates.
IMAGE: ROYYIMZY/ISTOCKPHOTO
---
Wednesday, May 20
Mike Slack
VP of Sales and Marketing
Avio Consulting
…on how to wine and dine clients virtually, via Inc.

"The latest sales technique at Avio Consulting grew out of hunger," according to Inc.
Mike Slack, who works for the Dallas-based software consulting company, turned a Zoom call and a "hankering for pizza" into a virtual lunch with a former colleague. It was a revelation, Slack told Inc., realizing "he didn't have to leave home to share in the ritual of breaking bread" for business.
Now, the company, which is No. 3,231 on the Inc. 5000, is coming up with guidelines for how its team can entertain clients virtually.
"Slack's first rule is to order the same kind of food—if not from the same restaurant, then at least the same cuisine," Inc. writes. Slack also suggests dressing for dining: It's "a respectful move that subconsciously makes the experience feel familiar."
For more lessons from Inc. 5000 companies on successful schmoozing in a virtual world, go here.
IMAGE: TAMMYASIAN/ISTOCKPHOTO
---
Tuesday, May 19
Post Malone
Grapevine-native rapper
via Instagram
Posty has announced a new line of French Rosé called Maison No. 9. The 24-year-old singer has a "love of the Mediterranean lifestyle and rosé," according to the New York Post. "The company's name is inspired by Malone's favorite tarot card, the Nine of Swords."
The tattooed singer, who is working with business partners and vino experts as the face of the brand, "hopes to make the wine world more accessible and 'break down the traditional perceptions' around it. 
Fans may submit their email online to pre-order bottles and limited-edition merch, says the Post.
---
Monday, May 18
"People are going to want to come together. And it's really the communal nature of arts participation that can be a strength to communities."
Zannie Giraud Voss
Director
SMU National Center for Arts Research
via Art+Seek
"It's time for taking a leadership role," said Voss, a SMU professor who co-wrote a new report called "In It for the Long Haul" with Jill Robinson, the CEO of TRG Arts.
The difficulty, of course, is that it's precisely that communal nature of the arts that's been shut down," Jerome Weeks writes in Art+Seek. And "re-opening dates are a moving target." The report assumes most arts groups will start up again by October, he notes.
The "Long Haul" study projects a nearly $7 billion loss to the U.S. economy from the effects of the pandemic on the nonprofit arts sector: American museums, theaters, music ensembles, dance companies, and more. In the downloadable report, the authors give four "prompting questions" for consideration and look at ways to make decisions today for long-term resiliency.
In Art+Seek, Professor Voss advises arts organizations to think beyond survival—much like entrepreneurs in this environment. She also predicts those "may likely survive that have resources to draw on and can stay mentally and administratively flexible," Weeks reports.
A collaboration of SMU DataArt, the largest cultural database in America, with arts and entertainment consulting firm TRG Arts, "In the Long Haul" is the first of a series of such reports from the collaboration.
---
Friday, May 15
"The opportunity is now so we're going to seize it as an organization."
So says George Baker, founder and CEO of parking management technology innovator ParkHub, of the company's new $15 million funding raise. The announcement brings ParkHub's total funding to more than $30 million, DBJ reports.
The company was to close on the funding in early April, right in the midst of the COVID-19 pandemic. Baker told the business journal that ParkHub had a strong financial year, and the industry's overall demand for the tech will sustain any challenges.
"There's just tremendous opportunities," he said. "There's total addressable market expansion."
ParkHub essentially makes "parking tech for people that make decisions." Its solutions are designed for clients to have—in the palm of their hand—a birds-eye view of all parking lot operations. With its technology, ParkHub hopes to help parking operations boost revenue, cut costs, and wow guests.
---
Thursday, May 14
Suzy Batiz
Founder 
Poo~Pourri
via Instagram
Batiz, a Dallas-based serial entrepreneur who was named to Forbes' list of America's richest self-made women in 2019, has made a fortune founding what The New Yorker called an "empire of odor."
The founder and inventor of Poo~Pourri—a bathroom spray made from essential oils—says that flexibility and agility are the company's superpowers. "That's how the company was able to pivot and start producing hand sanitizer last month "at a mind-blowing warp speed that a big company couldn't," Batiz said on Instagram this week, making her point via a yoga pose.
"Being flexible and agile gives you more power than anything else because you can adapt to the needs of the current market," she said.
Batiz says the company pushes to "develop processes that have shortcuts and can be adapted quickly." 
In these fast-moving and uncertain times, "the more you can look at "How is this happening for me?" instead of "Why is this happening to me?", the more you'll be able to stay agile and handle whatever the universe throws your way," the entrepreneur advised.
But remember, Batiz said: "Staying flexible requires daily practice — just like a yoga move!⁠"
---
Wednesday, May 13
"If you don't have diversity of thought, then you create an echo chamber where everyone agrees."
Amy Wheelus
VP, Broadband and Video Systems
AT&T
"Having open dialogue and debating ideas across companies and industries are how we solve problems," Wheelus says in a recent podcast with Tech Titans. "This will lead to faster, better, and more sustainable solutions."
AT&T's Wheelus, who chairs the board of Tech Titans, is a technologist at heart and acts as the CIO of the Broadband and Video group.
In terms of the COVID-19 pandemic, she says "I love science and am confident the international science community will be able to develop new solutions to combat the virus and new technologies to move us forward."
During the podcast, Wheelus talks about how AT&T plans for disasters and what innovation looks like. She also discusses her background and how that influences her ability to lead in a diverse, but results-oriented environment. 
---
Tuesday, May 12
"Use this time to look inside rather than outside."
Narasimha Raju Nagubhai
Head of Global Carrier PTT Marketing
Motorola Solutions Inc.
Nagubhai, who mentors entrepreneurs at The DEC, advises leaders to step back and do some deep introspection right now. 
"Well-being is number one, and business owners should take care of their own by helping their employees as best as they can right now. After that, they can focus on their clients."
Being a mentor is a collaboration, he notes. And everyone needs one.
Maybe especially in these times: Bringing in an "outside perspective can help you unravel things you normally wouldn't imagine within yourself."
The Motorola exec currently is taking a cue from nature. "For the first time in my conscious life, I planted a plant in my garden," he says.
He's reading The Hidden Life of Trees by Peter Wohlleben. "It's all about the life of plants and trees, including how they communicate. They go at a slo-mo pace, and it teaches you that there's a lot to learn from slowing down. When you rush through things, you miss out and can't enjoy life," he explains.
Nagubhai recently shared advice for entrepreneurs in a one-on-one interview with Bill Chinn, CEO of The DEC.
---
Monday, May 11

"Dallas is the fastest-growing metro area in the US. We are also #1 in job creation."
Clay Jenkins
Dallas County Judge
…in a reply to Elon Musk's announcement that Tesla will move to Texas or Nevada, via Twitter.
"Did I mention I own a Tesla and know an awesome spot for you in South Dallas?" @JudgeClayJ added.
Tesla CEO Elon Musk announced in a tweet Saturday that Tesla's headquarters "will now move its HQ and future programs to Texas/Nevada immediately." The tweet came after restrictions forced the car maker's California factories to stay closed, reports NBC DFW.
"Frankly, this is the final straw," @elonmusk tweeted.
"Dallas officials responded to Musk's tweets over the weekend, saying that Dallas would be the perfect spot for the car manufacturer's headquarters," per NBC DFW. And Dallas Mayor Eric Johnson, like Jenkins, suggested Southern Dallas as a "wonderful location."
PHOTO: TWITTER/CLAY JENKINS
---
Friday, May 8
So says R.A. Session II, founder of Dallas-based gene therapy startup Taysha, in this week's "Last Word," via Endpoints.
The biotech closed its round of seed financing in early March— just as the Dow "dropped a couple of thousand points," the publication noted. Session serves as CEO and president of the company, which is a UTSW spinout.
The launch reunites former investors and executives from AveXis, another gene therapy firm founded in Dallas, which was acquired by Novartis in 2018 for $8.7 billion. Hitting the ground running, Taysha has emerged from stealth with a pipeline of 15 virus gene therapy programs and options to four others.
---
Thursday, May 7
"I've never seen a bigger appetite or a bigger generational opportunity to go and do some of the research and development we're working on."
Jason Hurst
Vice President of Innovation
Bell
via DBJ
In April, Hurst took "the reins of the innovation team about Bell, which is about 100 people strong," reports Evan Hoopfer. Hurst, who took a job at Fort Worth-based Bell right out of school, replaced the group's former leader, Scott Drennan, who left Bell earlier this year to work at Hyundai.
The innovation team will continue its development of the Nexus aircraft—an air taxi—and the Autonomous Pod Transport, an autonomous logistics vehicle, per the DBJ.
"It's a really generational chance in the rotorcraft market in particular that we haven't seen over the last 30 years," Hurst said in the publication.
---
Wednesday, May 6
https://www.instagram.com/p/B_dty9UHTJ_/
"Honestly, the robot came from a desperate need to calm my anxiety about the current situation and give our customers something to laugh at when they come to pick up food."
Aaron Arias
El Palote Panaderia
…on the vegan taqueria's DIY Robot for contactless delivery,
via Eater Dallas.
"I call him the Palote Bot, but he doesn't really have an official name," Arias, whose parents own the popular taqueria, told Eater Dallas. "People seem to love the concept and it gets a good laugh from anyone that sees the little dude." 
The robot, which wears an El Palote tee and rides on a remote-controlled Jeep, "wheels out orders from inside the restaurant to diners' cars," writes Rachel Pinn. She notes "the restaurant has earned raves even from carnivores for its vegan tacos, burritos, and lard-free pan dulce."
---
Tuesday, May 5
Brad Hunstable
Co-founder
Linear Labs
…on his HET motor dubbed "The Honey Badger," via Twitter.
The name is fitting, says Hunstable: "The Honey Badger is the perfect balance of attitude, strength, tenacity, and good looks." Just like honey badgers are small, strong, and robust.
He wrote on LinkedIn: "We coming. And coming fast. 🚀"
The smart electric motor will provide a competitive advantage to anyone who owns it, he says. Its patented HET (Hunstable Electric Turbine) produces twice the torque when compared to an equivalently sized motor. And the pocket-sized motor (that can work underwater) has applications from e-scooters and drones to automotive and generators to HVAC and robotics.
Hunstable wants to "pay back the next generation of inventors." He's making it available to "startups, gearheads, makers, and dreamers" via Kickstarter.
---
Monday, May 4
"For us not to participate in this moment,
for us to be observers, was not an option."
Julia Cheek
Founder
Everlywell
…on the startup's COVID-19 testing project, via Inc.
Dallas native Julia Cheek has been in the national eye since March when her company, Everywell, announced the rollout of the first at-home COVID-19 test.  "It was a bold pivot from a company with only 90 employees," Cameron Albert-Deitch said in Inc. Today, noting that Cheek's team "worked tirelessly—from home, no less—to execute it in just two weeks."
Since then, the fast-growing Austin-based company, which was founded in Dallas, has "been battered by conflicting and confusing guidance from the federal government, a national economic tailspin, and frantic pleas for help from the public," writes Tom Foster in the publication.
Foster tells the story of how Cheek put $1 million into her COVID-19 testing project ("not an obvious move" as investors told her to plan for no additional capital for the next 18 months). Cheek and her team have worked to fight fraud and FDA confusion — all to save front line lives, he reports.
"That's when things really got wild: heartbreaking customer emails, regulatory whiplash, 24/7 work schedules," according to Inc.
The company also offers validated at-home testing kits for things like general wellness, vitamin deficiencies, energy, weight, and sexual health. In doing so, Inc. notes, "Everlywell is challenging the status quo in an industry dominated by two massive incumbents, Quest Diagnostics and LabCorp."
PHOTO: Everlywell founder/CEO Julia Cheek with "Shark" Lori Greiner
---
Friday, May 1
"

We're a dash of nerdy."

Evan Black
CFO
Woot
via D CEO

So says Woot CFO Evan Black, in this week's "Last Word."

Black describes the Amazon-owned daily deals pioneer "that sells everything from $10 Bags o' Crap to a $1,499 life-size coffin designed to look like bacon" in D CEO.  (Vikram Talada, Chief Merchandising Officer also weighs in with "Snarky and quirky," while Ken Stewart, offers "I keep going back to the word 'irreverent.")

That mix seems to be working for the Carrollton-headquartered company. It's been a decade since the Amazon bought Woot for $110 million, and "it seems like it has been a great move for both parties," writes Brandon Call in the publication.

That ability to retain its personality is "critical to Woot's post-Amazon success," reports Call. But one of the company's greatest assets is its "deep engagement with customers." Woot makes its content entertaining around the deals, he writes. "We give users a reason to come to the site," said Stewart. 

The company, which has an eye on expansion, wants to leverage all the benefits of being an Amazon subsidiary. Because, Talada said, "between Woot and Amazon, we have access to data that no one else has."

So what's on the agenda? "World domination," writes Call in D CEO.
---
Thursday, April 30
"This is a time for community,
not competition."
Suzanne Droese
Founder, Droese Public Relations
Co-founder, Estate Five Media
via instagram
Early in the pandemic, PR powerhouse Suzanne Droese teamed up with @coopersmithagency, @PlugPR, and @smprco to offer media relations and brand messaging expertise to small businesses and startups for free. The collective agreed on an announcement, which was shared individually on Instagram.
"I needed to do something that might add value with the skill set that I have. This was just one small way," Droese told PaperCity this week. She noted that "It was all super informal."
The publication caught up with Droese to see how sheltering in place is going. The communication guru quipped "that she's received her master's degree in Zoom" and also confirmed that "she has used her talents to assist small businesses in need."
We also discovered that she's:
Listening to Southern Tide's Quarantunes playlist on Spotify
Binging Tiger King on Netflix
Reading Lady in Waiting
Texting "La Famiglia"—the family group text that keeps her sane
Ordering takeout from José
Waiting to learn Mah-jongg
Read more here.
---
Wednesday, April 29
"Now, more than ever, connections are needed. Relationships with your customers, partners, clients and teams are as important as ever."
Anne Chow
CEO
AT&T Business
…on her best practices during the COVID-19 pandemic, via U.S. Chamber of Commerce Foundation.
During the ongoing pandemic, AT&T has launched the $10 million Distance Learning and Family Connections Fund, collaborated with Brain Corp to enable robots to help retailers, partnered with VitalTech on telehealth services, and more.
 
Chow spoke with the U.S. Chamber of Commerce Foundation about how she is navigating this uncharted territory as the leader of AT&T Business and what advice she has for others.
 
"As businesses navigate their response, my number one piece of advice is to stay hyper focused on communication," Chow told the foundation. "I'd encourage you to adhere to the distancing guidelines. Not social distancing, but physical distancing. Strengthen your social connections—both professionally and personally as well. Communicate MORE!"
---
Tuesday, April 28
"Routine is everything."
Matt Alexander
Co-founder and CEO
Neighborhood Goods
…sharing his best shelter-in-place tip, via D CEO.
Retail innovator Matt Alexander says he has as much work on his plate as usual—and maybe more—in the time of COVID-19. But now, "the line between work and personal life is that much more blurred, and it's massively important to commit to small gestures to delineate between work and personal time," he told D CEO.
Alexander says he has "a lot of rules, regardless of social distancing, that remain intact," such as no email before breakfast or in bed at night. He couples those with new rules like getting a minimum of movement and dressing for work every day. (All calls are video calls for Neighborhood Goods.) 
We also learned that Alexander is:
Reading Dune*
Missing football (soccer)
Watching Peaky Blinders
Shuffling through older songs in Spotify
Rearranging his office
Fine-tuning his devices
Installing a new kitchen faucet
Catching up on Do Go On and Do By Friday
Finding catharsis via 5- to 10-mile walks
*Alexander says a new film adaptation of Dune will (hopefully) be out this year by a "fantastic director," Dennis Villeneuve (The Arrival, Blade Runner 2049, Sicario). "I felt I ought to try to read it before it comes out," he said.
Read more about Alexander, and find out how other Dallas-Fort Worth business leaders are spending their time on D CEO.
---
Monday, April 27
"The COVID-19 experience will … build our courage to adopt new patterns to fix antiquated processes."
Eva Chen
CEO
Trend Micro
…on the lasting impact of the pandemic on how we live, work, and think, via Fast Company.
Eva Chen, CEO of Irving-based cybersecurity firm Trend Micro, thinks "organizations will ditch the notion of having a big office and revert back to a small-town model of working in cluster offices with more remote work," according to Fast Company. "Even more so, company 'headquarters' will be located in the cloud, shifting how we protect enterprise data in the virtual cloud and how we secure data from more diverse endpoints," she noted.
Chen shared her thoughts on how COVID-19 may change life and work in a roundup of opinions from VCs, tech execs, and analysts by FC's Mark Sullivan.
---
Friday, April 24
"I see a future for this."
Alex Quian
Co-founder
LetsThriveNow.org
via D CEO
Two Dallas entrepreneurs want to help young adults work through their first economic downturn, reports Kelsey Vanderschoot. Alex Quian and business partner Greg Weatherford, who directs community engagement and special projects at SMU, launched a new site call LetsThriveNow.org to pool resources for young adults.
"The two had planned to launch Young Leaders For Change, a nationwide program that would help others complete similar service projects to those in Quian's 30 Days of Service when COVID-19 hit," writes Vanderschoot.
Will the COVID-19 inspired site run post-pandemic? The duo, who are both under 30, think the website will have a future as a place young people can access resources.
"Even after this pandemic is over, we will still be using this as a way to help young people work on themselves and be the best possible versions of themselves that they can be," Quian told Vanderschoot.
---
Thursday, April 23
"I went through the Great Recession. I saw how tough it can get. I've been there. I was waiting tables, trying to carry my first business while raising a family."
Scott Everett
Founder
S2 Capital
via the Dallas Business Journal
Everett is offering Dallas-Fort Worth small business loans "up to $200,000 per small business—free of charge at 0 percent interest—to local companies impacted by the COVID-19" out of his own pocket, reports Rebecca Ayers. It's difficult to get a PPP loan, and the Dallas real estate investor "took matters into his own hands." 
Everett outlined the terms of the loans he's offering via a social media blast. "Depending on demand, Everett said the total amount of money he's willing to loan is around $2 million to $3 million," according to the DBJ.
---
Thursday, April 22
"We can't think of a better time than now to gather (at a distance) and experience those stories, highlighting the difference we can play."
David Holbrooke
Artistic Director
EarthxFilm
…on EarthX's film festival, via MovieMaker.
Today marks the 50th anniversary of Earth Day, which EarthxFilm is celebrating with its lineup of 36 films, panels, and music—all of which are being livestreamed due to the pandemic.
"So many of the stories we share about conservation, climate change, and the heroes working to protect our planet are a testament to the triumph of the spirit, and our collective hope for the future," Michael Cain, EarthxFilm co-founder and president, told MovieMaker. 
Along with EarthxFilm, EarthX and partner National Geographic Society are presenting the Earth Day celebration and most conferences as a virtual experience through April 26.
---
Tuesday, April 21
"I'm a constant optimist. It's going to be hard to get me down."
Rom Krupp
CEO
OneDine
…on pivoting in the midst of a pandemic, via the DBJ
Krupp's Plano-based restaurant tech startup was 'designed by people in the restaurant industry, for people in the restaurant industry.' But with the COVID-19 pandemic and resulting government orders making restaurants shut down their regular dining operations, Krupp pivoted OneDine's offerings in a matter of days.
"We started on a Tuesday," Krupp told the DBJ. "By Friday, we had a proof of concept that was live."
OneDine's new service offers an online platform to allow for contactless ordering and payments for free. Through the service, customers can drive up to a parking space and scan a QR code from standing signs. In January, OneDine closed a Series A funding round after raising $5 million.
---
Monday, April 20
Lynn Van Amburgh
Vice President
Weitzman's Dallas-Fort Worth office
…on applying new innovation and strategies during an unprecedented crisis like the COVID-19 pandemic, via D CEO.
"Each situation gives you perspective for the next," said Van Amburgh, who began her career during the 1984-85 recession. She's used her experience from previous recessions to deal with the current situation—and that outlook can apply to many different sectors. All industries have to adapt and learn, she told D CEO.
For example, in retail, businesses have to embrace technology and use digital platforms to do more. In real estate, Van Amburgh says Weitzman and many other companies are having to do everything virtually, which isn't as common in her industry.
---
Thursday, April 16
"When you're in Texas, you learn pretty quickly that you do business in all of Texas."
Steve Guengerich
Senior Advisor
UT Dallas Office of Research
…on Texas' business ecosystem, via Facebook.
When it comes to Dallas, Guengerich notes, "It has an incredibly robust ecosystem throughout the larger region" to support startups.
To underscore the strength of the Dallas-Fort Worth ecosystem, Guengerich cited recent collaboration in the COVID-19 pandemic. UT Dallas has found several ways to help out, he noted, including turning one of its maker labs into a manufacturing facility for Adaptive3D. Volunteers from the university have also recently helped turn snorkel masks into personal protective equipment. 
---
Wednesday, April 15
"Part of understanding how to change the world is understanding things about yourself."
Ben Lamm
CEO and Founder
Hypergiant Industries
…on giving up caffeine and alcohol during self-isolation, via LinkedIn.
During the COVID-19 pandemic and the self-isolation that has resulted from it, Lamm says he has dreamed up six new R&D inventions and two new companies, written two chapters of a book, and more. He's done it all with only two lifestyle changes: no caffeine and no alcohol.
"I'm a hyperactive, big ideas thinker who would have done all this stuff anyway—just probably in a little more time," Lamm writes. "What I am writing about is the way this one small change has made a huge impact on my business."
"And, I want to know: what are you doing that is changing the way you work or think or create or ideate during this time?"
---
Tuesday, April 14
"We saw a huge potential opportunity with commercial services, developed the necessary technology and pivoted."
Goren Krndija
CEO
Gozova
…on finding a "sizable market" for the pickup and delivery of items, via Fort Worth Magazine
Gozova, a Fort Worth startup that pairs truck drivers with businesses that need items picked up and delivered, recently completed a $500,000 seed round led by local angel investors. According to Fort Worth Magazine, that means growth is coming.
The early-stage company started in 2017 as a mobile app that consumers could use to get an item moved from one place to another. But last year, it moved into the B2B space to do things like help oil and gas companies move parts from HQ to the oilfield. 
Now, Gozova is looking at the commercial side of business, Fort Worth Magazine reports. The team "plans to modify its app to allow customers to request and schedule apartment, household, and vehicle moves." And, later this year, Gozova plans to start a Series A round.
---
Monday, April 13
"Strong company culture can take years—if not decades—to build through consistently living your mission and values. Culture is the foundation of success for any organization."
David Holl
Chairman and CEO
Mary Kay
…on maintaining company culture during the COVID-19 pandemic, via D CEO.
"In times of crisis, the most important thing is to fiercely protect your culture by not breaching trust and ensuring transparent communications," Holl told D CEO. "Your employees are invested in your company, now is the time to ensure their investment and trust is validated."
During the ongoing COVID-19 pandemic, the Addison-based cosmetics giant decided to make a product that it's never made before: hand sanitizer.
"It took us less than a week to go from concept to execution—our fastest development time, ever," Holl says. "In a crisis, you see the impossible happen."
---
Thursday, April 9
"Don't stay the course! Don't wait it out!
It's time to mutate."
Dave Copps
Co-founder and CEO
Worlds
via Twitter
"I'm in contact with startups now, and some are 'staying the course' and 'waiting it out,'" tweeted Copps. "It's time to co-elevate & converge with other startups that could make both of you more relevant now."
"Amen," Copps said yesterday, in response to a tweet from Capital Factory Founder and CEO Josh Baer: "I'm seeing 5 different big buckets of startups regarding how they are affected by the economic impact of #Coronavirus #COVID19."
Baer's five buckets, straight from the source:
1. If you were walking dead, you will drop dead. If your startup was going to die in the next 12 months, it will die faster. Let it die and move on to something new.
2. If you were weak but just going to squeeze by, you're also going to die. Unless you can pivot into something new, it's better to decide that sooner rather than later. Move on.
3. If you are strong, you're probably still going to have to fight to survive. The strongest companies in our portfolio are laying off employees, trimming expenses, reducing projections for new sales, and often, but not always, raising money at 50% the valuation they planned.
4. If you are lucky, you won't be affected. Maybe your team was already remote and you have long term contracts. Maybe you just raised a few million dollars and were planning on spending the next 12 months developing a new product. Trim expenses anyway. Be thankful.
5. If you are special, you will thrive. You won't be able to keep up with customer demand. This challenge will force you to pivot into a new business model that is better than the one you had before. Maybe, you'll even save people's lives.
Texas entrepreneur Scott Francis offered another: "6. Start something new, if you can."
But, overall: "Figure out which bucket you are in. Fast," Baer summed up in a tweet.
---
Wednesday, April 8
"One of the things I learned early on in my career was to follow great people, learn from great people, and nurture great people because then they'll follow you as well."
Christian Brickman
CEO
Sally Beauty
…on what's he's learned throughout his career, via D CEO.
Brickman, five years into his role as CEO of Denton-headquartered Sally Beauty, says his career path formed once he realized it was more about "working with a great person who I respected and knew I could learn from and less about whether that job or another company would be a cooler industry or anything like that."
Now, Brickman and his team are focused on taking a brand that has traditionally been in salons and store shelves and taking it into the modern digital world. It's a huge role—Sally Beauty generates $3.9 billion in annual revenue.
"For the first seven or eight years of the smartphone, we didn't exist on the smartphone," Brickman told D CEO. "We had no digital media. We had no social media. We had no apps. We had no connection to the smartphone at all. Between 2007 and 2015, we basically didn't play in that arena."
Last October, Sally Beauty added around 40 new jobs in North Texas and invested in new digital commerce capabilities, refreshed brand marketing, and global sourcing. Add that to the 500,000-square-foot automated distribution center in Denton that created 270 new jobs.
---
Tuesday, April 7
"It will log the temperature of the employee and issue them a sticker or identifier that shows they are fever‑free."
David Ly
COO
Suntronic
On the Richardson company's infrared scanners that check for fever, via Fox 4.
"Two North Texas companies are helping other essential businesses stay open with technology that eliminates human interaction," reports Fox 4. Addison-based Wello teamed with Richardson-based Suntronics to create its retina scanners that take a person's temperature. 
Suntronic manufactures the self-service, non-contact scanners—and uses them for its own workers, the company told Fox 4. Suntronic COO Ly said the machines were also used during the Ebola outbreak.
---
Monday, April 6
Miguel Harth-Bedoya
Music Director
Fort Worth Symphony Orchestra
…on FWSO's just-announced virtual performance platform.
FWSO has announced the launch of the Music Lab, a virtual performance platform allowing the community to share music from multiple sources, access educational tools, and experience musical selections and performances digitally.
The platform will feature a young artist competition this month in which 12 young instrumentalists and vocalists from Texas will compete for $5,000. The candidates' audition pieces will be available online, while four finalists will have live performances through the video conference platform Zoom. 
Some FWSO musicians will also be giving special performances, recordings, and webinars through Music Lab.
---
Friday, April 3
"To say that everyday people need to be taken care of, and that doesn't include the arts? I'm sorry, everyday people work in arts organizations."
Terry D. Loftis
President and Executive Director
The Arts Community Alliance
…on people questioning why arts organizations should benefit from the economic stimulus package, via The DMN.
With places all across the nation putting "shelter in place" orders into effect, many organizations and their employees have suffered financially, including those in the arts. 
"It's not just the people who are on stage, it's the people behind the stage. Because these organizations rely on programming, it's a trickle-down effect," Loftis told The DMN.
Thankfully for Dallas County arts organizations, The Arts Community Alliance has raised $350,000 so far as part of an emergency fund to provide "short-term, immediate relief" during the COVID-19 crisis.
---
Thursday, April 2
Mary Templeton
Dallas Philanthropist
Mary and her husband, Rich Templeton, CEO of Texas Instruments, announced today that they are donating $250,000 to the United Way of Metropolitan Dallas Coronavirus Response & Recovery Fund. The Templetons have a long history with the local organization—Rich led the annual United Way Campaign in 2013, and he and Mary co-chaired it in 2018 and 2019.
The United Way of Metropolitan Dallas and six of its top corporate partners launched the fund recently to tackle the urgent and long-term needs in North Texas created by the COVID-19 crisis. Read more about it here.
---
Wednesday, April 1
Communities Foundation of Texas
…on the United States Census, via Twitter.
 
Today is #CensusDay, which means people across the country can respond online, by phone, or by mail to make their presence known. As Communities Foundation of Texas notes, taking the 10-minute questionnaire impacts "representation, redistricting, and federal funding for the next 10 years."
The 2020 Census will determine how more than $675 billion is distributed to communities. April 1 is a reference date, but not a deadline. Start here.
---
Tuesday, Mar. 31
Nicole Small
CEO
Lyda Hill Philanthropies
…on developing workforce and healthcare solutions, via The DMN.
Lyda Hill Philanthropies has announced the Lone Star Prize, a statewide competition with a $10 million grant on the line. It's looking for a major idea that will improve healthcare, protect the environment, or boost the Texan workforce. Any nonprofit, for-profit enterprise, or team can apply, as long as they have an existing operating presence in Texas.
 
"Given this pandemic and the challenges facing our state, our nation and globally, we're excited to put capital to work to develop new workforce and health care solutions," Small told The DMN. 
 
Last month, Lyda Hill announced it would display the most life-size statues of women at once through an IF/THEN exhibit. IF/THEN is a first-of-its-kind coalition that celebrates female STEM professionals and role models from a variety of industries.
For more on this grant and other upcoming applications, go here.
---
Monday, Mar. 30
"We'll worry about profits in 2021. Maybe we don't make anything this year, but we keep everybody employed."
Travis Hollman
CEO
Hollman Inc.
…on how he's working to keep employees safe physically and financially during the COVID-19 pandemic, via the DBJ.
Travis Hollman helms family-owned Hollman Inc., the largest manufacturer of sports, fitness, and corporate lockers in the world. Despite halting production at the Irving headquarters, Hollman told the DBJ he's committed to keeping (and paying) talent as long as he can.
"To give up all those quality people and send them out without a paycheck, I don't think it's a great business move, but I also don't think it's the right thing to do," he said. "You've got a responsibility to the people that have been making you money for the last four or five years."
The people-first mindset that runs through Hollman Inc. isn't a new concept, though. We previously told you about Hollman HELPs, an education initiative Travis started in 2018. He partnered with North Lake College to give employees and all of their dependents the opportunity to enroll in the community college completely free of charge.
Although he foots the bill, Travis was clear the initiative wasn't charity: It's simply his way of supporting the people that are helping to build his company, specifically the employees working in the plants, making under $20 an hour.
---
Friday, Mar. 27
Rachael Wilkins
 Local Volunteer
…on the importance of sewing homemade cloth masks, if you're able, during the national shortage brought on by COVID-19, via the Dallas Observer.
Wilkins joins a number of volunteers across North Texas who are donating hospital masks they've sewn to local medical providers. There's even a group on Facebook that collects the materials and coordinates the efforts, the Observer reports. Two local groups include North Texas Mask Makers and DFW COVID PPE Sewing Relief Group.
Earlier this week, we told you about how the local fashion industry was also stepping up to make their own masks amid the national crisis.
"Our fashion heroes are not the big names you see on TV or boasting fame at New York or Paris Fashion Weeks," Leah Frazier, owner of Think Three Media and local 'fashionpreneur,' told Dallas Innovates. "They're the smaller, independent designers and retailers who are just as talented and who are being just as resourceful right here in the City of Dallas with their selfless acts."
Go here to read more about that.
---
Thursday, Mar. 26
Bill Cawley
Chairman and CEO
Cawley Partners
…on looking at the positives during COVID-19, via D CEO.
 
"People are going to continue to move to Texas, and Dallas is on the top of the list for every company that is considering relocation," writes Cawley in D CEO.
Cawley has found it comforting to go back to the basics, focus on the positives, and take action. Among his positives are that the Dallas community is made up of generous and resourceful people, everyone is able to focus on their families, and there will be a great opportunity to invest in the stock market once this is over.
 
"My advice: Stay the course, be positive, plan for the new economy, be honest with yourself, and where you need to make changes in your company," he says.
---
Wednesday, Mar. 25
"This is the time to get to that strategic planning, we're gonna get out of this. You need a long-term strategic plan, you certainly need a 30-day plan."
Bill Chinn
CEO of The DEC Network
…on staying productive during the COVID-19 pandemic, via LinkedIn.
Chinn listed five tips that small business owners and entrepreneurs should know in difficult financial times on LinkedIn, including staying productive. His other tips are to not (virtually) isolate yourself, overcommunicate, cut employees early on if you have to, and stay positive.
 
"You're the leader, everyone's going to take their cues from you. If you're positive and you're constructive, they're going to be positive and they're going to be constructive," Chinn says.
 
Chinn also recommends finding people to talk to in your industry that may be able to help, even if you haven't talked to them before. The DEC Network plans to continue putting out helpful information to help local small business owners and entrepreneurs keep their businesses afloat.
---
Tuesday, Mar. 24
"Computing located at the edge is essentially beachfront property."
Wen Temitim
Chief Technology Officer
StackPath
"It's always going to be finite and in high demand," he says.
This morning, StackPath announced a new collaboration with global tech leader Broadcom Inc. to advance cloud services at the edge. The partnership "will address the growing demand for content-delivery services at the edge," the company told Dallas Innovates in an email. "This is especially important as more people are working from home as it applies to streaming video, application performance optimization, and security."
"The network edge provides significant opportunities for innovation," said Dan Harding, vice president of marketing for the Compute and Connectivity Division at Broadcom.
Stackpath has had an ongoing relationship with Broadcom, which provides many different hardware/silicon components to its stack, since the company's early days. The latest work with Broadcom has been ongoing for some 18 months "as we had actively worked on hardware/software implementations with them to work in our platform," the company said.
---
Monday, Mar. 23
"All of a sudden everyone has been asked to work from home, and that is a shock to the system—both personally and professionally."
Thomas Corr
Marketing Team Member
Gardenuity
…on adjusting to the current work environment.
"I find that having a garden with herbs and vegetables allows me to take a moment each day to gather my thoughts, have a break from the news cycle, and motivates me to integrate freshly picked produce into my daily meals," Corr told Dallas Innovates.
Gardenuity is doing its part to make sure everyone has a chance to work on their own home gardens while practicing social distancing through its partnership with Alto. Gardening has been proven to reduce feelings of loneliness and "release you from your troubles," according to research.
The two Dallas companies will deliver a garden right to your door with rideshare Alto using its fleet of vehicles to deliver Gardenuity's garden kits. Each one comes with everything you need to start growing.
---
Friday, Mar. 20
Mark Cuban
Dallas Mavericks Owner
Shark Tank Investor
…on getting emails "every minute" from organizations wanting to help out during the coronavirus pandemic, via D CEO.
Cuban praised leaders and companies volunteering to step up during COVID-19 during a chat with CNN's Chris Cuomo. He recognized event organizations offering their facilities to hospitals and employers helping those who have lost their jobs—but he also encouraged able companies to step up.
Cuban has been a consistent leadership voice for businesses during the pandemic, Christine Perez notes on D CEO. He's been sharing his ideas on social media channels, even taking questions from small business owners via LinkedIn one day. He wants us to #HelpEachOther.
"Reminder to Bosses: your employees are just as freaked out and concerned about themselves, family, and friends as you are," he wrote in a post. "Reminder to Employees: your bosses are just as freaked out and concerned about themselves, family, and friends as you are."
Cuban also has been helping out within his own businesses, too. The Mavs and its foundation are donating $100,000 to local nonprofits once a month until the team plays again, and he is making sure all event workers get paid, Perez writes.
---
Thursday, Mar. 19
"As I often tell my team, 'If I wanted easy, I would've done what everyone else was doing, but I've never wanted the easy way out and that's why we're here and, more importantly, that's why we're successful.'"
Brittany Stovall
CEO and Co-founder
Assured Quality Systems
…on being a black woman in the automotive industry, via the DBJ.
After receiving mentorship in automotive manufacturing, Stovall decided to create her Grand Prairie-based company with Paulina Sandoval, per the Dallas Business Journal. Stovall founded her risk-management firm in 2013, which provides tech solutions primarily to the automotive manufacturing industry.
In the past five years, AQS has grown 400 percent and has operations in the U.S. and Mexico. Toyota, Lear, and Adient are among its partners. 
"I truly feel that AQS has left a forever mark in the 'man's world' of automotive," Stovall told the DBJ.
---
Wednesday, Mar. 18
"Distributed ledger technology is vital to the future of digital trust and commerce."
Mance Harmon
CEO
Hedera Hashgraph
…on Hedera's next-generation model.
Hedera Hashgraph's distributed ledger technology is run by millions of Hedera distributed nodes. Hedera's tech is considered post-blockchain and is different in that it doesn't require mining or proof of work. The Dallas-based platform is meant to lead to the creation of faster, fairer and more secure decentralized applications.
"Whomever is governing that network, whatever decisions they make, they have to be able to compel the nodes to comply with the decisions," Harmon explains. He did so through the launch of the Hedera Governing Council.
The group governs changes to Hedera's software, aiming to be "the most decentralized governance model for a public ledger." The model is designed so that no single company has control over the council and it can't be overly influenced by members or node operators.
Initial members included Deutsche Telekom, DLA Piper, Magazine Luiza, Nomura Holdings Inc., and Swisscom Blockchain AG. Now, there's 39 members, including IBM, Boeing, and Google.
Today, it was announced that Wipro Limited, a global information tech, consulting, and business process services company, has joined the governing council, too.
---
Tuesday, Mar. 17
"They wanted to see my warehouse facility and see my equipment and see all of the inventions, stuff that I was doing—and all I really had was a business plan and pictures."
Merrilee Kick
Founder and CEO
BuzzBallz
…on working to receive seed funding, via the DBJ.
After Kick came up with the idea to create BuzzBallz, which are premixed cocktails in colorful, ball-like containers, she had a hard time securing funding to get her company off of the ground. 
 
Eventually she found a bank willing to give her a loan, but when they asked to see her equipment and products, she had nothing to show them, she told the Texas Business Minds Podcast. So instead, she drew out a plan for her potential investors and they were sold on the idea.
 
The first BuzzBallz shipped in 2010. Since then, Kick has become a successful business woman who reached a major milestone last year by selling more than 1 million cases of ready-to-drink cocktails within a one-year span. BuzzBallz now has 300,000 square feet of operating space and Kick plans to add a brewery to the business.
---
Monday, Mar. 16
"There are more JPMorgan Chase employees in Texas than any other state outside of New York. I'm sure it will be No. 1 soon."
Jamie Dimon
CEO
JPMorgan Chase & Co.
…on the bank quietly accelerating the buildup of its base in Plano, via Crain's.
JPMorgan has a long history with its home base in New York City, but Crain's reports that the bank has been shrinking its workforce there, relocating employees to lower-cost areas like Plano. Hundreds of credit-risk jobs and some senior positions are being moved to Texas, specifically accelerating the base in Dallas-Fort Worth.
In 2016, the City of Plano and JPMorgan made a deal to move 4,800 employees there for a $4.9 million economic grant and a temporary tax abatement.
"Dimon started dropping clues about the bank's location shift at the annual meeting—held in Plano—last year," the article states. Crain's sites Texas' cheap housing, no state income tax, and pro-business regulatory environment as key factors that make the state so popular.
In a recent interview with JPMorgan's Global CIO Lori Beer, she explained that Dallas-Fort Worth houses one of JPMorgan's tech centers, where the majority of technology work gets done in support of the business. Beer is bullish on the local tech center's success over the next year, even saying that Dallas is critical to the company's overall strategy. You can dive into that conversation here.
---
Friday, Mar. 13
"The CIO role has come to a point where either you step up or you step aside."
Khalid Kark
Managing Director
Deloitte CIO Program
via ZDNet
McKinney-based Khalid Kark says it's "crucially important for CIOs to manage business expectations related to operations and strategy." according to Michael Krigsman in ZDNet.
"During the first six to nine months, a new CIO must focus on operational excellence. However … the CIO must transition to being a strategist," Kark told ZDNet.
Kark, who is charged with CIO research at Deloitte, caught Krigsman's attention with a recent research report from Deloitte University Press that focuses on CIO "transitions" (aka job changes).
ZDNet interpreted the date and summarized the survival lessons that are application to all CIOs.
Lesson 1: Personal credibility gets you hired
Lesson 2: Ensure operational stability, manage the chronic expectation gap
Lesson 3: Build and tell stories
"Unfortunately, many technology executives are uncomfortable building a narrative and don't know how to tell educational and engaging stories. If that's you, then get aid from outside the company; it's just a no-brainer," writes Krigsman.
---
Thursday, Mar. 12
"You definitely feel that you're a little bit on your own. And that's not always a bad thing. I think that if you're challenged, it helps you to grow to become stronger."
Dr. Jessica Shellock
Spinal Surgeon
Texas Back Institute
…on being a woman in a male-dominated field, via D CEO Healthcare.
Recent reports suggest women make up less than a quarter of surgeons in ten different specialties with only 5.3 percent of orthopedic surgeons being women.
"I just want to be able to think that if somebody truly has a passion for something, that it doesn't matter what your gender is—or anything other than you just kind of going for your dreams, right?" Shellock told D CEO.
A recent study from SmartAsset ranked the Dallas-Fort Worth metro eighth on a list of cities where women break the glass ceiling.
---
Wednesday, Mar. 11
"It's a free source of highly prized data."
Dr. Kevin Hamlen
Eugene McDermott Professor of Computer Science
UTD
…on setting traps for hackers, via unite.ai.
UTD's newly developed method of cybersecurity, DEEP-Dig, is part of a growing field of so-called deception technology. It lures hackers into a decoy site so that the computer can learn their tactics. 
"There are criminals trying to attack our networks all the time, and normally we view that as a negative thing," Hamlen said on unite.ai. "Instead of blocking them, maybe what we could be doing is viewing these attackers as a source of free labor. They're providing us data about what malicious attacks look like."
But what if the hackers figure it out? So far, Hamlen's not worried: "When an attacker tries to play along, the defense system just learns how hackers try to hide their tracks," he explained. 
It's an all-win situation—"for us, that is."
Read more about it on Dallas Innovates.
---
Tuesday, Mar. 10 
"That was the basic premise that Skybound had, like Cards Against Humanity, where you have to impress the judge, only this isn't anonymous. For us, it was an instant yes."
Dave McElfatrick
ExplosmEntertainment
..on the company's new party game of moral dilemmas that raised $3.5 million on Kickstarter, via D Magazine.If you have a delicate constitution and are easily offended, skip this story," writes Tim Rogers on D Magazine. You've been warned.
A new game, Trial by Trolley, rolls out in Target stores this month. It's based on the Trolley problem (would you sacrifice one person to save five?), making it something like an "extreme" Cards Against Humanity. "Only this isn't anonymous," ExplosmEntertainment co-founder Rob DenBleyker said.
For the Richardson company, it was an "instant yes" to team up with game partner Skybound after hearing about the premise. "We said, 'That sounds like something we could make really f***** up and weird," he told Rogers.
The partners launched a Kickstarter campaign for the game with an arbitrary goal of $69,420. "They wound up raising $3.5 million," reports Rogers.
Explosm may be best known as the creator of cartoon Cyanide and Happiness, a web comic and show on AT&T-owned VRV streaming. You can check out its series of animated shorts that feature stick figures and a honking kazoo (along with crude humor) on the company's YouTube channel, too. Explosm has some 10 million subscribers.
"That's what has me and a bunch of other degenerates hooked," writes Tim Rogers. "The YouTube shorts."
---
Monday, Mar. 9 
Zawwar Khan
Founder
Sol Planted
via D MagazineDallas startup Sol Planted wants to help people improve the odds of having a green thumb. The company matches customers to their ideal plants and offers exotic, yet easy-to-care-for tropicals. Founder Zawwar Kahn sets his service apart with white-glove hand delivery and a plant care walk-through, reports Emily Heft in D Magazine. 
Sol Planted kicked off its launch at the Boho Market in McKinney on Saturday, and will be at CURATED at Legacy West on March 22. An online store is soon to follow.
"Each purchase will aid reforestation efforts around the world, thanks to Sol Planted's partnership with nonprofit One Tree Planted," Heft writes.
---
Friday, Mar. 6
"When people asked me, as CEO of Eyevensys, why I incorporated in Texas and I say, well, Alcon was in Texas, it was the end of the story. No more questions. It's a no brainer."
Patricia Zilliox
Eyevensys
via the Innovate Fort Worth podcast
Patricia Zilliox chose Fort Worth as the U.S. headquarters for her French biotech startup Eyevensys, which in January raised $30 million in Series B funding to develop eye disease treatments.
That's because Alcon and the North Texas Eye Research Institute at UNTHSC have turned Cowtown into a world-renowned hotbed of eye research innovation, according to Innovate Fort Worth.
"There's an ecosystem here in Fort Worth around the eye, which is well recognized among all the investor and all the ophthalmic community. There's huge expertise in terms of clinical but also formulation, microbiology—whatever we needed to do to develop treatments for disease of the eye," Zilliox said in Episode 7 of the podcast. Have a listen here.
Podcast host Cameron Cushman asks: "There's an article in the latest Dallas Innovates magazine about the influence that Alcon has had on our local economy that states 'even natives of this area may not know how Alcon's local operation helped foster the life science industry in Tarrant County and beyond.' As a former Alcon executive that's now leading an innovative startup in the ophthalmic industry, do you think that statement is true?"
"That statement is absolutely true," Zilloux said, adding that it is an internationally known ecosystem.
You can read more about how Alcon gave rise to a startup ecosystem in North Texas that is spreading into all parts of how drugs, medical devices, and more are created.
---
Thursday, Mar. 5
Betsy Price
Fort Worth Mayor
…at the Fort Worth Chamber's annual State of the City event.
Price named the inaugural 'Best Place for Working Parents' innovator award winners at the Fort Worth event last week. The new awards recognized businesses that have implemented innovative strategies to support working parents through unique policies and practices in four categories. 
2020 winners were:
Bell Helicopter (Resource Innovator)
Fidelity Investments (Event Innovator) 
PMG (Policy Innovator)
Sigma Pro (Small Business Innovator)
The innovators were nominated through an online assessment platform that lets businesses see how they are doing compared to other companies of similar size and industry. The assessment focused on family-friendly policies that have a known impact on a company's bottom line.
Read more about the winners and how they help families here.
---
Wednesday, Mar. 4
"I've always been interested in using things in a nontraditional way; we have a great opportunity with Instagram to support and empower one another."
Hilly Holsonback
Dallas artist
…on connecting strangers through art, via the Dallas Observer.
Holsonback has started a new trend on Instagram called Femalogues, where actresses send each other short monologues to perform on the social media site, according to the Observer. The artistic collaboration started in January and has expanded since, with Holsonback sending short monologues to any woman who wants to perform, record, and share them online.
There aren't many rules to Femalogues, but according to Holsonback, they must be kept short for Instagram and are only for women.
"It's just a simple trade and experimentation deal," Holsonback told the Observer. "You perform and write at your own pace, no due dates. Let inspiration drive you. Always post the outcome, always credit, always tag so other women participating can find you."
---
Tuesday, Mar. 3
"The healthcare industry in just the last 10 years has made some real significant strides in the diseases they treat and how they treat them. I think it's in its infancy."
John Adams
Pharmaceutical Exec who developed Mucinex
…via the Innovate Fort Worth Podcast.
"Young people can get into [healthcare]," Adams told podcast host Cameron Cushman of UNTHSC. "They're smart, they can contribute, and they can help conquer some of these diseases."
Using a regulatory loophole regarding expectorants, Adams founded Adams Respiratory Therapeutics in 1997 to produce the over-the-counter expectorant, Mucinex, in Fort Worth. He later got the FDA to enforce its rules on over-the-counter and prescription drugs, so Mucinex's prescription competitors had to be pulled from the market. Then, in 2007, he sold the company for $2.3 billion to Reckitt Benckiser Group.
 
You may remember Mucinex's famous ad character, Mr. Mucus, who sold the world on the medicine's effectiveness for head colds. "It's unbelievable the recognition that it has in the market place right now," Adams said. "And still today."
You can listen to the entire episode with John Adams here. And, you can learn more about the UNT Health Science Center launching the Innovate Fort Worth Podcast here.
---
Monday, Mar. 2
"Coming here and visiting Dallas a few times, it became a no-brainer for me."
Tony Joseph
President
McLaren Automotive North America
…on Dallas being one of two preferred locations when the brand relaunched in 2011, via D CEO Magazine.
Last fall, the British supercar manufacturer announced it was moving its U.S. headquarters from New York to North Texas, renting 30,000 square feet of office and industrial space in Coppell. Now, Joseph is working on moving his team.
"I'm excited about the move to Dallas," he says. "New York, when we launched, was a good place to launch. There's no question we outgrew that market—we were in a high-rise. The new facility allows us to better support the network as a whole."
The new facility is six times the size of New York's, but around the same price, D CEO reports. McLaren has grown in sales ever year—12% from 2018 to 2019—so the move will support that. Out of all U.S. markets, Dallas is eighth for new McLaren sales.
---
Friday, Feb. 28 
"We look to nonprofits to transform the world, addressing and solving our greatest human challenges. In doing so, the whole sector is first transforming itself."
Salah Boukadoum
Founder
The Impact City Initiative
via LinkedIn
"Innovative nonprofits are shifting from a funding model based on grants to a business model based on capturing value, creating the conditions for investment and scale," he writes. "Foundations are implementing new strategies, using new financial tools, and evolving the funder/agency relationship."
Boukadoum is behind the Impact City Initiative, a Dallas-based 501(c)(3) that develops programs to create a rich ecosystem for impact organizations. In a column on Dallas Innovates, he explained why he thinks Dallas has a unique opportunity to become the center of the world for developing and deploying solutions to our world's most pressing problems.
To move the conversation forward, Boukadoum says he's participating in the Philanthropy Southwest Spring Road Show, an interactive event that "brings regionalized and local content and creates an opportunity for networking, peer-to-peer learning and engagement." It will stop in Fort Worth on April 7.
---
Thursday, Feb. 27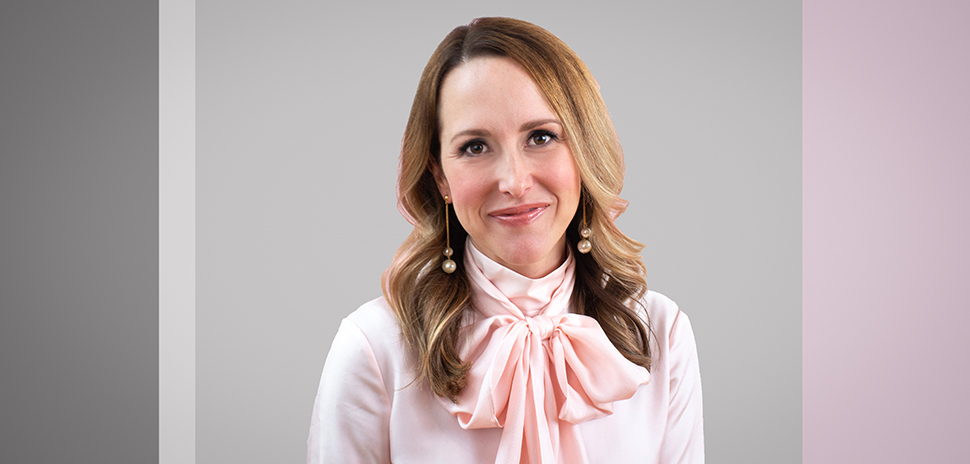 "We are committed to changing the way that the world thinks about women's sexual health."
Lyndsey Harper
CEO and Founder
Rosy
…on founding her startup to provide education and resources for women with low sexual desire.
Lyndsey Harper is the brains behind Rosy, an evidence-based tech platform providing resources on low libido to the 31 million women who need them. The free app offers a sexual wellness score, access to an extensive library of education, and a community for women to openly discuss their sex lives.
This week, Harper announced a $1 million seed funding round. From here, she plans to launch Rosy Telehealth, a first-of-its-kind service connecting women to medical and mental health providers who specialize in women's sexual health.
Harper believes it's her calling in life to make a difference for women, and she traded scrubs for jeans and a blazer to do so. We got personal with the entrepreneur, who enjoys reading and baths, but gets her exercise in from chasing her three kids around.
Get to know the woman behind Rosy here.
---
Wednesday, Feb. 26
Robert Kaplan
President and CEO
Federal Reserve Bank of Dallas
via the Dallas Business Journal
At a recent ULI Dallas-Fort Worth event, Kaplan explained how Texas' high migration is helping its growth—and how it's positively affecting Dallas, too. Dallas Fed economists predict the state's job growth this year to be around 2.1 percent. He said there are some challenges, but there's "tremendous tailwind."
"Texas, Dallas, Fort Worth—what's great about (these) cities and states here is you have vibrant economies and you have migration of people," UMB Bank CIO KC Mathews told the DBJ. "That's really important."
---
Tuesday, Feb. 25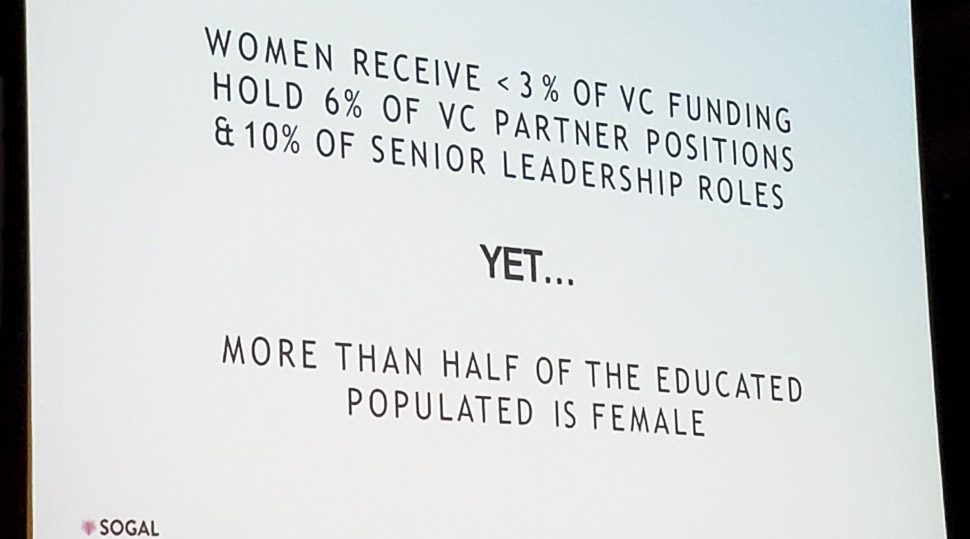 UT Southwestern Technology Development
@UTSWTechDev on Twitter
The stats were shared by UTSW this past weekend at the aformentioned Health Wildcatters Women in Science & Healthcare hackathon, which supported female founders and innovators. It was co-organized by the SoGal Foundation, a national platform supporting diverse entrepreneurs and investors.
---
Monday, Feb. 24 
"It will take 24-plus hours of nonstop reading to name each child who was abused last year. That is simply unacceptable."
Lynn Davis
President and CEO
Dallas Children's Advocacy Center
…advocating for the 27,000 children who were reported as abused in Dallas County last year, via Dallas Innovates.
Last year, Davis and the Dallas Children's Advocacy Center hosted an inaugural event called Save Jane in Klyde Warren Park to take a stand against child abuse. Volunteers and leaders (including Mark Cuban) from across North Texas read children's names, and later on, multiple buildings in downtown Dallas lit up red.
Today, DCAC is taking that effort a step further. It has announced the Save Jane Society as an official multi-generational advocacy group that will support North Texans through service events, networking, and educational opportunities. The first event is this Saturday, Feb. 29 from 11 a.m. to 2 p.m. at NorthPark Center.
---
Friday, Feb. 21
Christiana Yebra
CEO
Vouch
…on how she inspires her team, via WFAA.
Yebra was hired as CEO of the Dallas-based matchmaking and dating app, which gets your friends to sign off on who they think is the one, last year. At the time, Co-founder (and "Bachelor" alum) Sean Lowe told us hiring a female voice to lead the company was key to successful growth of the platform.
"We want an app that appeals to women because we feel like women are the foundation of any good dating app… I think Christiana will help Vouch steer away from the 'hookup culture' that so often seems to be entwined with dating apps by lending her strategic vision and leadership to create a dating app that is unique, fun and most importantly—safe," he said at the time.
 
Yebra brought strong startup experience to her role, having helped launch and sell Texas' first on-demand urgent care app. And, she led a med-tech startup in territory sales until its acquisition in 2018, and founded Dallas Millennial Club.
---
Thursday, Feb. 20 
"I think when you continuously see your city at the top of all these different rankings … I think the sky is the limit for this city going forward."
Debra Wood
CFO
Square 1 Restaurants LLC
…on how she would rate Dallas-Fort Worth as a business environment.
Wood recently spoke on a panel of top-level financial executives at CFO Outlook 2020, which is hosted annually by D CEO Magazine. Joining her was Derek Kerr of American Airlines, Sam Cheng of Earthbound Trading Co., and Craig Storey of VARIDESK.
---
Wednesday, Feb. 19 
"We brought people in who can create a process around innovation where you test things, and sometimes they're going to fail. And that's okay."
Sean Donohue
CEO
Dallas Fort Worth International Airport
…on how he's become a better leader, via the DBJ.
"If you think the last 10 years have been busy, these next 10 years, in my opinion, are the most important in the history of the airport," Donohue told the DBJ.
The next 10 years will most likely contain plenty of growth at the airport with plans already in place to build a sixth terminal, which could open in 2025 and add around 30 new gates. Upgrades at Terminal C are also in the works at a cost of $3 billion to $3.5 billion. 
 
In addition to physical growth, technology has also been at the forefront at DFW International Airport, which has been testing robotic tech to help its customers get their bags with as little hassle as possible.
---
Tuesday, Feb. 18

"This isn't just about creating opportunity for tomorrow, next week or next month. This is about creating generational change—work that will continue for decades to come."
T.D. Jakes
Founder and Chairman of the Board
T.D. Jakes Foundation
…on his "aggressive goal" to raise $100M for sustained housing in African American communities across the country, via NBC News.
Through Jakes' foundation, the Bishop aims to provide opportunities in STEAM (Science, Technology, Engineering, Arts, Math) fields for underserved populations. We told you about the T.D. Jakes Foundation when Jakes and CEO and President Hattie Hill first launched it last month.
Through the foundation, education and training will be offered through Dream Centers, global corporations will be connected with talent, and STEAM professionals will visit Dallas-area public schools and orgs.
Hill is expected to lead the group to its $100 million fundraising goal, telling NBC her intent is to "arm minority candidates of all ages with STEAM training and knowledge so they can perform well when interview opportunities arise." Jakes said $5 million has already been raised through corporate donations.
---
Friday, Feb. 14
"When you find people who represent your mission and values, hire them. You've found the foundation on which to build the rest of your business."
Gabe Abshire
Founder and CEO
Utility Concierge
…on putting people first, via Inc."What I'm about to say may fly in the face of what's happening in many companies: Stop worrying about making your technology sexy and start putting your people first," Abshire writes in Inc., which he lists as the first step in creating a successful company. He heads up Utility Concierge, a Farmers Branch-based utilities and home services platform.
His other four steps include showing employees how much the company cares, holding people accountable, being an example of the desired company culture, and celebrating people.
"To accomplish your business goals, you must have a culture that supports and encourages them. In addition to all the hashtag-able events, do what makes you happy," Abshire wrote. "Live your culture, and it will inspire your team members to do the same."
---
Thursday, Feb. 13 


"People go crazy for the Finnish flagship drink—but they also love everything else."
Ere Partanen
Co-founder
The Long Drink Company
…on the "long drink's" history as the top taste of Finland.
The alcoholic beverage dates back to the '50s, when Finland was recovering from World War II. According to The Long Drink Company, the government came up with the citrus liquor drink, and it has been a Finnish legend since.
And now, it's in Dallas (we got a taste, and it's a thumbs up all around). Partanen moved to Dallas from Las Vegas around two months ago as part of the startup's expansion in the U.S. It's now available in nine states, and at most liquor stores in Dallas-Fort Worth.
---
Wednesday, Feb. 12
"We need to improve skills training, college readiness, secondary education… but the first thing we need to do is improve early childhood education."
Rob Kaplan
President and CEO
Federal Reserve Bank of Dallas
…on the state of early education in North Texas, via Twitter.
The Dallas Regional Chamber hosted its inaugural State of Early Education at Winspear Opera House today. There, Keynote Speaker Kaplan discussed how schools should adapt to changing technology and provide high quality education. Also at the event, it was announced that PNC Bank's foundation made the first philanthropic gift to the Dallas County Community College District's Early Childhood Education Institute.
---
Tuesday, Feb. 11

Dave Copps
CEO and Co-Founder
Worlds
…on hurdles he's had to overcome while building his fourth startup.
We have an unusually large vision for the product we are bringing to market and that challenges us to build things that have never been built before," Copps says of Worlds, which emerged from stealth last week with $10 million in Series A funding.
The startup's "first-of-its-kind" Extended Reality environment can be used to build AI-models that give businesses and organizations a new way to view their physical world. "It's almost like turning real life into a video game," Copps told us.
He and his team are currently working on about five patents for Worlds, but Copps' ingenuity goes way back. Way lesser known is that he also claims to be the first person to make a Taco Salad in the U.S.
When Copps was working for Brinker at around 13-years-old, he was stationed in the kitchen of an experimental Mexican food restaurant. They hired a food expert from Mexico City to come to Dallas, he told them about the taco salad, and Copps wanted to do it himself. Add in a 16-inch tortilla, a fryer, and some salad ingredients, and "Bam!" Copps says. "I was the first person to make a taco salad in the United States."
While Copps isn't necessarily the "taco salad inventor," we're celebrating everything created here in Dallas-Fort Worth on today's National Inventor's Day. Other notable inventions include the microchip, ATM, liquid paper, hand-held calculators, voice mail, laser tag, and a ton of food (chili, corn dogs, ICEEs, German chocolate cake, and more).
---
Monday, Feb. 10
James Tousignant 
Former Realty Vice President
Verizon
…on the Hidden Ridge development, Verizon's $1B, 150-acre mixed-use project in partnership with KDC.
Verizon owns the land wedged between John Carpenter Freeway and MacArthur Boulevard, and wanted to be part of the philosophical shift away from traditional suburban office campuses in favor of the modern mixed-use developments, Tousignant previously told us. That was the genesis of Irving's Hidden Ridge.
Today, it was announced that Verizon is planning a major expansion at its corporate campus in Las Colinas by adding more than 2 million square feet of office space at the Hidden Ridge development, per the DMN. Verizon already has more than 500,000 square feet of office space on Hidden Ridge Drive.
---
Friday, Feb. 7

Donna Letier
CEO
Gardenuity
…on being an early bird, via D Magazine.
 
Letier founded Gardenuity, which sells grow-it-yourself gardening kits, with her business partner and close friend Julie Eggers. Last September, Gardenuity was featured at a RevTech event and was partnering with Neighborhood Goods at the time.
One lesson Letier has learned through her online gardening business is that listening to customers' feedback is an important part of the process. Especially when one customer wrapped up Gardenuity plants to give to his wife as a Christmas present—then told the company that all of the plants were dead when the package was opened two weeks later.
"So now on the outside of the box, we have a sticker that says 'Live Plants, Open Immediately,'" Letier told D Magazine. "That's a result of that happening. So he made us better."
---
Thursday, Feb. 6
Claudine Zachara
Co-founder, President, and COO
ThinkWhy
…on advice for someone breaking into startups.
 
"No matter how elegant a plan is constructed with data and strategic vision, be prepared to pivot and be adaptable," Zachara told Dallas Innovates.
Read more of Zachara's advice here, plus what she thinks about the massive opportunity in the labor market, what's next after launching ThinkWhy, and how she personally got involved.
---
Wednesday, Feb. 5
"We all had to learn what we were doing, since it wasn't something anyone had ever dealt with. It took about a year to get the green light."
Terry Lantrip
Lake Dallas Real Estate Developer
…on the Lake Dallas Tiny Home Village, via D Magazine.
 
The "country's first tiny house community to be built in city limits" opened in October. It's a project that's landed developer Terry Lantrip in the spotlight of a national movement, writes Rebecca Lee Moody in D Magazine.
Lantrip's vision to create a village exclusively for movable tiny houses in an urban area was "a three-year ride" from concept to completion. The developer, who saw his first tiny house in 2014 at the State Fair of Texas, first proposed his idea in 2016 to the city council. 
What's it like to live in 300 to 400 square feet? "One person's closet truly is another's castle," writes Moody. Here's the story of a few folks making it work.
---
Tuesday, Feb. 4
"When tech recognizes that minorities have a unique perspective on culture, and then when you bring those resources to that culture, you're building up an ecosystem that's totally going to change the world."
Tiffany Ricks
Founder and CEO
HacWare
…via LinkedIn.
Ricks' company HacWare specializes in AI and cybersecurity product development and acts as a company's "security sidekick." Recently, HacWare released an autonomous product that can detect who's in danger of a cybersecurity attack, which prevents data breaches, increases awareness, and identifies any training gaps.
Next, the company plans to launch a 100 percent diversity-driven learning management system focused on cybersecurity awareness and is expanding to NYC. Despite her company's success, she still doesn't take advice for granted. 
 
"Any insight that I can get, I'm going to take," Ricks told Transparent Collective.
---
Monday, Feb. 3
"There are always setbacks. Learn from every experience. Every time you are doing something that's out of your comfort zone, you are leveling up."
Veena Somareddy
Co-founder
Neuro Rehab VR
…on advice she'd give female entrepreneurs, via Forbes.
 
"It's such a good time to be a female entrepreneur and a technologist," Somareddy told Forbes. "There are so many opportunities out there because of the rapid growth of innovation."
In 2017, Somareddy launched Neuro Rehab VR to create engaging, motivating, and customized VR/AR exercises to help people strengthen and form new neural pathways in the brain. After winning UTD's Big Idea Competition, she gained access to mentors and expanded her reach from being a technologist with no business experience.
 
"But, I learned how to pitch, how to have a business sense around technology, and how to grow a business. Most importantly, I learned how the healthcare industry works," Somareddy said. "Having this background knowledge of the healthcare industry has been crucial for our company's success."
---
Friday, Jan. 31
"The way that people, products and services move is changing so rapidly. It is also great that Dallas is becoming a critical geography as it relates to mobility innovation."
Joe Beard
Partner
Perot Jain
…on what exciting opportunities lie ahead, via the DBJ.
 
Through the early stage venture capital firm Perot Jain, Beard is working to help tech companies transform and grow. Beard shared his thoughts on what needs to happen in order for more minorities to be in leadership roles in the investment banking industry.
"LPs (capital providers to funds) will need to force the change," Beard said. "They must continue to invest in diverse teams that invest in diverse founders."
---
Thursday, Jan. 30
Marie Quintana
Executive Vice President of Communication
Chief Marketing Officer
Tenet Healthcare
…on the best career advice she's received, via the DBJ.
Quintana joined Tenet in 2018 as the company's first enterprise-wide CMO. Before joining the company, she spent more than a dozen years at both PepsiCo and IBM, and also ran her own business called the Quintana Group.
Multiple people have joined Tenet in the past few years including Brian James, who's joining the team as it's first meteorologist after leaving NBC5, and Paola Arbour, Tenet's executive vice president and the CIO. Arbour was recently one of our finalists for the inaugural Innovation Awards.
Tenet is a multinational diversified healthcare services company. Last week, the Dallas-based company was named on Fortune's list of Most Admired Companies based on a survey of industry leaders and financial community members.
---
Wednesday, Jan. 29
"I try to hire the very best people and give them the resources they need to be successful. I do hold them accountable, but I give them a lot of runway to do things the way they think they need to be done."
Clark Hunt
Chairman and CEO
Hunt Sports Group LLC, the Kansas City Chiefs, FC Dallas
via The Dallas Morning News
As Hunt's Kansas City Chiefs prepare for the Super Bowl this Sunday, the Dallas-based billionaire spoke with the DMN and reflected on his family's legacy both in Dallas and nationwide. Hunt's father, Lamar Hunt, who coined the term "super bowl," was a founder of the American Football League and Major League Soccer, as well as the Dallas Texans who went on to become the Chiefs.
"I knew that my dad had big shoes that I would never be able to fill," Hunt told the DMN. "But he taught me to be my own man. That's really how I've tried to run both the Chiefs and FC Dallas—to be my own independent thinker."
When Hunt isn't leading his sports organizations, he's also involved with Dallas boards of trustees for SMU, SMU's Cox School of Business, and St. Mark's.
---
Tuesday, Jan. 28
Craig Hall
Chairman and Founder
HALL Group
…on why he became an entrepreneur, via D CEO.
As part of D CEO's new Suite Talk interview series, Hall sat down with Jason McCann, CEO and co-founder of VARIDESK, to discuss creating and launching ideas, the state of entrepreneurism, and their outlook for the future. Plus, why Dallas-Fort Worth is a great place to grow a business.
---
Monday, Jan. 27
"It became apparent after building and testing prototypes that this device might have even more value as part of a solution for those who have difficulty with hand controllers to play video games."
Rick Tett
Founder and Inventor
HoboLoco
…on his patented virtual reality locomotion device.
Tett's device is a foot-operated game controller that makes it possible for someone without hands to play video games by using their feet like a keyboard, mouse, or gamepad. His idea formed the basis of his company, HoboLoco, which is a mashup of "hoverboard" and "locomotion."
This past weekend, HoboLoco took first place at the Perot Museum of Nature and Science's ENGine-uity pitch competition. Participants had five minutes to pitch their product idea in The Hoglund Foundation Theater to a panel of local judges.
---
Friday, Jan. 24

Ben Lamm
CEO
Hypergiant Industries
…on his company's new Eos Bioreactor, via Forbes.
"We decided to open-source the algae bioreactor technology as a means of accelerating its innovation and scale," Lamm told Forbes. "We want to encourage as many use cases as possible, from the hobbyist 3-D printing their own parts in their garage all the way through to commercial construction, where we can put reactors on the tops of big skyscrapers."
Hypergiant's Eos Bioreactor—recently recognized in the aforementioned 2020 BIG Innovation Awards (see our ICYMI roundup)—is a green energy solution that uses artificial intelligence to optimize algae growth and 'sequester' carbon from the atmosphere. It's built to connect with HVAC systems often found in large buildings, which Forbes notes can also be some of the biggest contributors to global warming from CO2 emissions.
We told you about the Eos Bioreactor last year when Lamm said it was going to be one of the company's initial efforts focused on fixing the planet's environmental problems. Forbes takes a deep dive into the product, examining algae's entire life cycle and the impact of carbon sequestration, noting that "Hypergiant is leveraging a multi-pronged approach to algae innovation in a brilliant way."
---
Thursday, Jan. 23
Dan Curtis
President
BNSF Logistics
…on creating a positive work environment, via D CEO.
 
Curtis leads the transportation intermediary with a focus on corporate culture, according to D CEO. The Flower Mound-headquartered company is known to take on challenging transportation jobs—from rare vehicles to wind turbines to equipment weighing up to 400 metric tons. 
"We've had to build roads that weren't there for certain moves or find ways around bridges that wouldn't work," Curtis told D CEO. "The size and scope of some of the moves we've had is impressive."
---
Wednesday, Jan. 22
"I'd rather just be focused on putting in the actual work rather than the results."
Samsonyte
Dallas hip-hop artist
…on his early success, via Dallas Observer.
Samsonyte has amassed over 1.9 million streams on Spotify for his song "Lucy." He's also built a collective of creatives called Elevated with his friends from high school and, within the past year and a half, become a music producer.
For 2020, Samsonyte expects to release a solo project as well as a collaboration with Leroyce. The Dallas rapper also plans to head to Los Angeles for a year or two to network and build his resources, but says he'll be coming back to Dallas.
"I've learned that success is really waiting for you outside of your comfort zone," Samsonyte told the Dallas Observer. "Nothing good comes from your comfort zone, you have to get out of there. That is going to catapult you to the next level."
---
Tuesday, Jan. 21

"We show up every day with the purpose of empowering underdogs, outsiders and the 'least of these' to rise up, conquer challenges, and fulfill their dreams."
Theresa Motter
CEO of Van's Kitchen
…on the egg roll manufacturer's new social impact initiative.
Van's Kitchen is currently going through rebranding with a redesigned website, updated messaging, and a new philanthropic initiative called Van's Cares. Through the initiative, Van's told Dallas Innovates via email that it is setting up an internal fund, which will match its employees' donations and can be accessed by any Van's employee who needs it—all they have to do is send in a request. 
The Dallas-based egg roll manufacturing company is building upon its three major initiatives from last year. In April, we told you about Van's plans to improve technology, create a new business philosophy, and continue to develop its leadership team.
---
Friday, Jan. 17
John Carmack
Dallas video game legend
…via Dallas Innovates 2020: The Magazine.
 
Carmack, a former Oculus chief technologist and co-creator of game classics Doom and Quake, announced last fall he would move away from his duties at the company to focus on artificial general intelligence, a specific type of AI designed to be humanlike.
He plans to "still have a voice in the development work," but Oculus will consume only a "modest slice" of his time. During his six years at the firm, his influence on the Oculus platform was far-reaching, having worked on Gear VR and Oculus Go, among others. For now, he plans to pursue his inquiries from home and draft his son into the work."
Last year, a TV pilot based on the creation of the video game "Doom" was announced. The show is expected to follow the dynamic between two of id Software's four founders—Carmack and John Romero.
---
Thursday, Jan. 16
David Fox
Partner
Goldman Sachs
…on lessons he learned as an Olympic athlete, via D CEO.
Long before Fox moved to Dallas to lead 59 advisers in Houston and Dallas for Goldman Sachs, he was part of the 4×100-meter freestyle relay team at the 1996 Summer Olympics and went on to win a gold medal. Now, as the region head of the Southwest for private wealth management, he still uses the lessons he learned as an athlete to teach a session every year.
"I trained twice a day, hours a day, for a full year for my big meet each year, and it didn't always go well," Fox told D CEO. "I had a choice: double down, be self-critical, and figure out how to be more motivated, or get in my head and feel sorry for myself and let it discourage me."
---
Wednesday, Jan. 15
Botond Laszlo
Founder and Owner
Marvelous Home Makeovers
…on what he learned by launching a business, via the DBJ.
 
At 20-years-old with only $48, Laszlo decided to move from Romania to the U.S. He eventually made his way to Dallas where he opened his boutique remodeling company Marvelous Home Makeovers. Laszlo shared what his path to success has been like with the Dallas Business Journal.
 
"Being thrown into a big pool with a lot of people forced me to get out of my comfort zone," Laszlo said. "It was like, if you want to survive, you better figure it out. I still haven't figured it out, by the way. But it's a work in progress."
---
Tuesday, Jan. 14

"We are creating the future of healthcare. This is purpose-driven work. People are here because they believe in it."
John Olajide
Founder and CEO
Axxess
…on his company's focus on culture, via D CEO. Nigeria-born Olajide, who went to UT Dallas, decided to seek a business in the healthcare industry that is "underserved from a tech perspective." So he founded Axxess, a home health company that offers state-of-the-art software solutions to improve the care of patients across the U.S.
Now, Axxess is in all 50 states and several international sites, with more than 7,000 organizations using the company's software, according to D CEO.
That combined with Axxess' corporate citizenshipstrategy—Olajide's philanthropic mindset is the true lifeblood of the organization—means the Dallas-based company is impacting people across the country.
Olajide is the incoming chair of the Dallas Regional Chamber. He's its youngest chair in the organization's 111-year history.
Photo courtesy of the Dallas Regional Chamber.
---
Monday, Jan. 13

"Cats have hist
orically been very underserved."
Sonya Petcavich
Founder and CEO
Meowtel
Dallas Innovates 2020: The Magazine
It used to be that hiring a cat-sitter was for the birds. Enter Meowtel, a Dallas-based feline-friendly firm founded in 2017 by Sonya Petcavich.
The entrepreneur, who earned her MBA from Oxford University, connects on-the-go cat parents with dedicated, fully vetted, and insured sitters. Meowtel is focusing in 10 major U.S. cities and facilitates fostering and adoptions by working with local shelters. Growth is solid, Petcavich says.
[Photo: Sviatlana Barchan/iStock]
---
Friday, Jan. 10
Jennifer Sampson
CEO
United Way of Metropolitan Dallas
…via @reporterbianca on Twitter.
 
D CEO's Bianca Montes tweeted, "Thanks Mary Anne Sammons Cree (and family) for making such visions a reality."
Cree recently gave $10 million to United Way of Metropolitan Dallas' endowment campaign for her 90th birthday, then United Way decided to give a gift of its own to her by renaming its Lamar Street headquarters "The Mary Anne Sammons Cree Building."
---
Thursday, Jan. 9
Rick Carlisle 
Head Coach
Dallas Mavericks
…on Cynt Marshall, CEO of the Dallas Mavericks, who had 1,600 people doing The Cupid Shuffle at #DRCAM2020."
Music playing, people dancing, crazy stuff going on—she is the greatest. She's been a revelation for our organization." Carlisle said. Cynt Marshall has "reinvented a culture of everything. Diversity, inclusion, fun, a**-kicking, taking names. All that stuff."
Keynote Speaker Marshall had people dancing at the Dallas Regional Chamber's annual membership meeting today. The audience of 1,600 was its largest yet.
Click the tweet below to watch Marshall in action.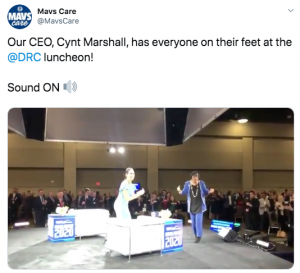 ---
Wednesday, Jan. 8
Bill Chinn
CEO of The DECDallas-Fort Worth has got it all, Chinn told Dallas Innovates. The region will "continue to be a market leader with all the Fortune 500 companies here—and coming here. Entrepreneurs need that kind of market to sell into."
Five months in as the new CEO of The Dallas Entrepreneur Center, Chinn has been working on getting the strategy right, which he says is "capacity building," so 2020 can get off to a fast start. The most fundamental change he's making is looking and acting more like a nonprofit, while enhancing the entrepreneurial community along the way.
"We're here to work with everyone. We're here to boost the DFW entrepreneurial community," he says. "Our philanthropic side is really No. 1: It's job creation in underdeveloped areas, and we're going to continue on that path. The DEC is a network, and our locations include Red Bird, Addison, and UNT's southern campus. And we're hoping for a seventh one next year in southeast Fort Worth."
---
Tuesday, Jan. 7
"Dallas-Fort Worth in the next decade is arguably the best spot in the world. I'm very bullish on this area."
Dan Noble
President and CEO of HKS
…on HKS' North Texas location, via the DBJ.Noble also said the architecture firm's largest investment in 2020 will be in technology.
"We will be looking at how we utilize technology intelligently to stave off the new competitors from outside our traditional space," he told the DBJ. "Some of these people who are competing against us, if they're not thinking about the total 360-degree idea, I think we've got a leg up on them."
---
Monday, Jan. 6
Merrilee Kick
Founder
BuzzBallz
…in Dallas Innovates 2020: The Magazine.BuzzBallz is starting the year off on a good note after hitting a milestone of selling over 1 million cases in 2019—the most in BuzzBallz history. The ready-to-drink cocktail company plans to increase its production capabilities through expanded space and new equipment and also recently signed a national contract with a large distributor.
"I believe customer awareness and demand are at the core of our expansion, as well as chain retail exposure," Kick, who is the only female owner of a combined distillery and winery in the U.S., said in a statement. 
---
Thursday, Dec. 19
"When I started this job, people laughed at me. I mean, for the first two or three years, literally, people laughed and didn't think we could get this done."
Michael Sorrell
President
Paul Quinn College
…on when he became president of PQC, via The Texas Tribune.
Since Sorrell came on board in 2007, Paul Quinn has cut tuition by 40 percent, grown the school's enrollment, and become the nation's first urban work college.
"In the history of mankind, how many revolutions do you know that are started from above," Sorrell told the Tribune.
Last month, Paul Quinn announced a partnership with JPMorgan Chase, which allows 22 of its students from its second campus in Plano to work for the bank.
---
Wednesday, Dec. 18
"The one thing you can't do for people is motivate them. True motivation has to be self-driven, and those are folks who are successful."
Laura Rea Dickey
CEO
Dickey's Barbecue
…on what Dickey looks for when hiring, via D CEO.
 
It doesn't matter to Dickey if she's the only woman in the room—what's important to her are the results. "I look more at outcomes," she says. "If you have a truly genderless approach, it's performance that matters."
For 2020, the barbecue company is planning a tech revamp starting with a website overhaul, which will include an improved online ordering process.
---
Tuesday, Dec. 17
"To be able to have Dallas as a real focal point for what's going on in the arts industry for equity for women, it seems very natural."
Ian Derrer
Dallas Opera CEO
…on the Linda and Mitch Hart Institute for Women Conductors, via The DMN.
"There's a great legacy already established in the city here of women leaders," Derrer said. "I mean when you start thinking about Caroline Rose Hunt and Mary Kay Ash and Elsa Von Seggern. These women were great, great business minds and leaders."
Dallas is becoming more and more reputable for providing gender equality in classical music, according to The DMN. In November, the Dallas Opera hosted the fifth annual Linda and Mitch Hart Institute for Women Conductors, a two-week residency program that's the first of its kind in the world. And, the Dallas Symphony Orchestra this year held its first ever Women in Classical Music Symposium.
---
Monday, Dec. 16
VR Small
Founder and Executive Director
Veteran Women's Enterprise Center
…on having a supportive ecosystem, via Axios.
 
During a series of one-on-one conversations on "The state of the American city: Dallas," Axios' co-founder Mike Allen sat down with Small to discuss how to empower women veterans and help them with their entrepreneurial journeys. 
Small said the narrative surrounding military veterans needs to change, noting that many women veterans don't even self identify as such.
"And if they didn't deploy and they didn't serve on the front line, which is what we see in the movies and TV…then they feel like they're not a veteran," Small told Allen.
---
Friday, Dec. 13
Jeff Smith
CEO
Special Reserve Games
…on why he sells limited edition physical game copies, via gamesindustry.biz.
 
While the video game industry is largely digital, Smith's Dallas-based company chooses to focus on the offline value of games. Special Reserve Games produces and manufactures extremely limited edition collectible physical copies of indie games.
"That's really all I'm trying to do, is bring back what I enjoyed as a kid with video games and the tangible, tactile connection I used to have and all of us used to have with some of our games that has just been lost a little in this age of digital downloadable everything," Smith told gamesindustry.biz.
According to gamesindustry.biz, the company's physical games run up to $1,000 on eBay.
---
Thursday, Dec. 12
Michael Morris
Transportation Director
North Central Texas Council of Governments
…on North Texas reaching a transportation "tipping point," via Governing.
 
Morris noted that as the region nears a population of 8 million people, DFW is reaching a "tipping point" at which constructing highways will have to take a back seat to higher-tech transportation alternatives, reports Governing, a state and local government vertical.
---
Wednesday, Dec. 11
"Entrepreneurs create a better world. They disrupt markets, drive innovation, and create jobs. They are 

unstoppable

."
Debra von Storch
Partner, Americas Entrepreneur Of The Year Leader, and Southwest Region Growth Markets Leader at Ernst & Young
…via LinkedIn.
Nominations for next year's Entrepreneur Of The Year US Award are now open. In a post, Debra von Storch says EY honors these ambitious leaders through the awards each year.
The Entrepreneur Of The Year award is widely considered one of the most prestigious business award programs in the U.S. Earlier this year in Dallas, EY honored local entrepreneurs during the awards ceremony for the Southwest division. Clark Hunt of Hunt Sports Group, Jamie O'Banion of BeautyBio, and Ben Lamm of Hypergiant Industries were just some of the North Texas-based winners.
---
Tuesday, Dec. 10

"Proven research shows that the companies that are the most diverse have the best quality, the best retention, the best innovation, best shareholder value."
Steve Demetriou
CEO of Jacobs
…on making diversity and inclusion a top priority, via D CEO.
Demetriou says it's not only the right thing to do—"it's good business."
"What I've learned over time is that you can work on strategy, you can put accountability in, you can set plans and make acquisitions, but if you don't have a great leadership culture, it's going to fail because dysfunction sets in," he told D CEO.
Demetriou also shared the thought process behind Jacobs' recent decision to rebrand. The Dallas-headquartered company changed its name from Jacobs Engineering Group to Jacobs Solutions Inc. to represent a shift from engineering and construction to technology-forward solutions. The transition also resulted in a NYSE stock ticker edit from "JEC" to "J," effective as of today.
The new Jacobs logo is also now a letter "J" divided into two parts. He said the bottom part represents the company's "shift to where the market's going" and the upper part shows how Jacobs wants to "challenge today and reinvent tomorrow." The overall purpose is to create a more connected, sustainable world.
---
Monday, Dec. 9
"Everyone kind of follows a trend. I want to be off-trend."
Ali Abderrahman
Director of Coffee and General Manager
La Reunion
…on not being a traditional coffee shop, restaurant, or bar, via The Dallas Observer.
La Reunion opened Oct. 25 in a new area of Bishop Arts, bringing a new kind of culture with it. The trio behind La Reunion is a collaboration between "individuals who have devoted their careers to coffee, cooking and cocktails, respectively"—and that shows with a visit.
---
Friday, Dec. 6

Brad Hunstable
CEO and Founder
Linear Labs
…celebrating closing a new deal, via LinkedIn.
Another micro-mobility deal is locked and loaded, he writes.
Fort Worth-based Linear Labs is known for its products and IP portfolio of patents, specifically the revolutionary HET motor. The company aims to welcome a "new era of smarter energy utilization" with its groundbreaking electric motor and generator products. Hunstable has previously said the expanding micromobility space, which includes short distance transportation like shared scooters and bikes, is going to benefit from the HET motor's developments in ways that aren't feasible yet.
In March, the company closed a $4.5 million seed round in support of the HET motor.
---
Thursday, Dec. 5
"The philosophy is easy and it's borrowed: it's take care of your employees. They will take care of your customers, and customers take care of your shareholders."
Jake Schneider
President and COO
Buxton
…on his philosophies as a leader, via the DBJ.
Schneider is the newly appointed chief operating officer of Fort Worth-based Buxton, a provider of analytics that help companies figure out where they should be reaching customers. The firm has clients in retail, healthcare, and government, and its list includes FedEx, California Pizza Co., and Marriott International.
Schneider said the beauty of Buxton is that it uses scientific customer data to really help businesses. A lot of the time, businesses don't realize this approach is even available.
"Buxton is a really rare company that has been a pioneer in creating this industry in this sector of customer analytics, and they continue to see significant growth and success," Schneider told the DBJ. "I would say the challenge for us, like many businesses, can be talent availability when we need it. We have to get creative on how we do that and how we start to step in the direction of finding people in better ways, faster ways, different ways."
---
Wednesday, Dec. 4
Joe Beard
Partner at Perot Jain
…on how success means balancing business with personal growth, via LinkedIn.
"Rest leads to #resilience, which is key to the long game in #entrepreneurship," Beard continued in response to an Entrepreneur article titled 'How Recovery Can Make Entrepreneurs More Resilient – and More Successful.' The article noted that downtime is the key to keeping a person's mental and physical health in the best possible shape.
---
Tuesday, Dec. 3
"You have to focus on the engine first, and then you get to the racing stripes."
Chris Kelly
CEO
Ebby Halliday Companies
…on how he accelerated Ebby Halliday's growth by approaching it how someone might build a race car, via D CEO.
When Kelly took the helm of Ebby Halliday Companies last year, he wanted to honor and build upon what the late founder Ebby Halliday had created.
"Everything she did was to advance and change the industry. If we took the attitude that we shouldn't change, that we should just kind of rest on who we are right now, that would be a disservice to her legacy. Because she didn't get into real estate to keep things the same. She shook it up. She changed it," Kelly told D CEO.
 
Since then, Kelly has been working to accelerate the growth of Texas' largest residential real estate firm and make tech improvements, including new market analytics and a new website that's set to debut early next year.
---
Monday, Dec. 2
"If you're in a board meeting and you're trying to either come up with a new product or service or troubleshoot something that has been happening in your company—that's really not getting you to the next level."
Amanda Austin
Owner and Founder
Dallas Comedy House
…on DCH's company improv training workshops, via The DMN.
North Texas companies like Southwest Airlines, Topgolf, and Frito Lay have used Dallas Comedy House's workshops to improve collaboration and corporate culture. In recent months, DCH has settled into a new home in Deep Ellum and worked on rebranding and relaunching its corporate division, DCH Pro.
DCH Pro workshops cover a variety of topics and are customizable for groups, giving executives and other team members the opportunity to expand their improv skills for professional purposes.
"The tenets of improvisation help bring out the leader in all of us," Austin told Dallas Innovates. "When we listen from a place of being present and open to new ideas, we can create new products and services, we can develop solutions to problems that are holding us back, and we can create trust with each other."
---
Tuesday, Nov. 26
William Reeb
Chair
American Institute of Certified Public Accountants
…on how you can't get complacent in the accounting profession, via UT Dallas.
Even as technology makes accounting more efficient, CPAs will have to work much harder in the future, according to Reeb, who recently spoke at UTD's Naveen Jindal School of Management. He pointed out that it's important to adapt, because "the world is changing, technology is changing, and you now have to compete at a higher level."
"The low-end work will go away. We'll have to move up the value chain into high-end complexity work, like giving advice—even when you're coming right out of school," he said. "That's not a bad thing. It's a great thing, because it means more opportunities to deliver new services and connect with clients in new ways."
---
Monday, Nov. 25
"The company had to first find the right partner and then perfect the business model to be successful in the most competitive, most sophisticated and most concentrated market in the world."
John Alper
VP of Industry Partnerships
KidZania USA
…on why it took KidZania 20 years to land in the U.S.
"The license for KidZania in the U.S. was signed in December 2015," Alper told Dallas Innovates. "After a couple of years finding the best location for the first U.S. park, we selected Stonebriar Centre."
KidZania, the 75,000-square-foot "indoor city" that lets kids role play various careers in a variety of industries, opened in Frisco on Saturday, the company's first U.S. location. Mexico-based KidZania Global has 27 locations in 21 countries—following the Frisco opening (where its U.S. corporate office will also be), it expects about 10 parks to open in the next 10 years in North America.
KidZania locations are tailored to the city they're in. For Dallas, KidZania has a lineup of nationally recognized industry partners, including MOOYAH, SMU, Texas Health Resources, WFAA, and more.
"Having real-world brands representing their products, trades and services in KidZania makes our concept more realistic," Alper said. "KidZania is an expert in operating theme parks, but we don't necessarily know how a brain surgery should be performed, so having Texas Health Resource's input makes the experience real and credible."
---
Friday, Nov. 22
"Give them the 'why.' Once you get folks invested in the strategy for an action, people put their all into the effort."
Lee Bird
CEO
At Home Group
…on how he motivates others, via D CEO.
Originally from Cape Cod, Bird took the helm of At Home, formerly known as Garden Ridge, in 2012. It's been a busy year for Bird, as At Home crossed the $1.2 billion sales mark and opened its 200th store. Bird's a veteran executive—before joining At Home, he was president of Nike Affiliates for Nike Inc., COO of Gap, and CFO of Old Navy. 
What's the advice he'd give to himself at age 18? "Never give up on your dreams."
---
Thursday, Nov. 21
"The great thing about Dallas is there's not just one hub for innovation. There are lots."
Trey Bowles
Co-founder
Dallas Innovation Alliance
…on why the West End was chosen for the Innovation District, via the DBJ.
"We believed we needed to mark a spot and call it the Innovation District so that we can point people to a place when they ask about innovation in this area," Bowles told the DBJ. 
The district serves as a living lab to showcase what an area would be like once smart elements are incorporated into it. The Dallas Innovation Alliance is a public-private partnership dedicated to the design and execution of the smart cities plan in Dallas.
---
Wednesday, Nov. 20
"Inefficient companies are dying, and the ones that are able to provide digital efficiencies are the ones you are seeing survive."
Abe Minkara
Managing Director
Mark Cuban Companies
…on brick-and-mortar companies experiencing market corrections, via D CEO.
If you've ever wondered what happens after Mark Cuban makes a deal on "Shark Tank," look no further than Abe Minkara. Minkara and his team look into all of the metrics, sales, and debt figures after companies shake hands with Cuban.
"We treat Shark Tank companies like we would treat any new investment," Minkara told Brandon Call of D CEO. "It is the same due diligence criteria whether you're on the TV show or not."
---
Tuesday, Nov. 19
"It was amazing walking in, and you have to kind of center yourself like, OK, this is a gig, you have to be professional, and on the other end, you don't want to close yourself off to feeling how incredible this is."
Cal Quinn
Photographer and Videographer
…on shooting at Paisley Park, via the Dallas Observer.
Dallas natives Cal Quinn and Aly Fae became the first videographers to film inside Paisley Park, Prince's famous studio complex, this week, along with singer Beck. Quinn and Fae told the Dallas Observer they were given access to areas normally off limits. Beck was the first major artist to record at Paisley Park since Prince died, and Quinn and Fae were commissioned to capture the occasion.
"It was pretty insane with all the stars aligning," Fae told the Observer. "Paisley Park has literally never ever let a camera crew come in and shoot there. It was incredible."
---
Monday, Nov. 18
David Herr
Chief Technology Officer
Dallas Mavericks
…on sports crypto payments, via Yahoo Finance.
Herr said he and his team did some research, heard some discussions, and one comment was that most still find it complicated. "Until it's more widely accepted, it's a cottage industry or a neat way to pay. I don't have a crystal ball, we're just building a platform to be flexible and responsive."
The Mavs were the second NBA team to start accepting Bitcoin as payment for tickets and merch, but Herr says the uptake has been slow. He does, however, expect more fans to get interested in the future.
---
Friday, Nov. 15
"The reality is that data is the currency of today. The currency of tomorrow is actually creativity."
Chieng Moua
VP of Innovation
Blue Prism
…at the Bots and Beers panel on Tuesday.
At Bots and Beers: Preparing for the next generation of civilization, innovation executives, digital leaders, government agencies, and tech lovers and critics alike gathered to talk about how emerging technology could transform our world.
As the world of technology grows and expands in areas like artificial intelligence, it can impact cities, healthcare, transportation, economy, careers and personal lives, the panel noted. The panelists discussed where technology is already at work impacting world issues, and where it could be implemented locally.
The audience came with many questions—some even with their own personal statements—on emerging tech. The panel shared what to expect and how to prepare for the next generation of civilization, because "change isn't as far off as many think."
"If I take all of my knowledge and experience and drop it into the machine, there are three things I think could happen: One, we change the world. Two, the effect on the next generation. And three sounds very ominous, but the survival of humans at the emotional level," Moua says.
---
Thursday, Nov. 14
Elaine Welteroth
NYT Bestselling Author
…giving the keynote today at Texas Women's Foundation's 34th Annual Luncheon, via Carine Feyten on Twitter.
Texas Women's Foundation yearly luncheon, presented by The Dallas Mavericks, is its biggest fundraiser. The intent is to "help all Texas women and girls become full participants in society" by amplifying female voices and investing in real change.
Feyten, who is the Texas Woman's University Chancellor and President, joined around 1,700 other attendees to support. She tweeted that Welteroth also recommended to: "Use your 'difference' as your super power;" allow yourself to be your highest, most powerful, biggest version of yourself; and "expand" when the world tells you to shrink.
---
Wednesday, Nov. 13
"I founded my company in the middle of the downturn, and the lessons we learned taught us not only how to survive but how to succeed."
Herb Weitzman
Executive Chairman and Founder
Weitzman
…on starting Weitzman, via D CEO.
In 1990, Weitzman decided to found his own full-service commercial real estate brokerage firm after 30 years in the industry. Now, it's the largest retail real estate brokerage force in Texas and one of the largest regional commercial real estate firms in the United States, according to weitzmangroup.com.
---
Tuesday, Nov. 12
Amy Carenza
PNC Bank
Managing Director of Corporate Banking
…on creating a new era of corporate engagement with the arts, via D CEO.
Some unlikely talents are going to be taking the spotlight at the inaugural Dallas Symphony Orchestra C-Suite Christmas concert "to bridge the gap between the business and artistic communities," writes Bianca Montes. Executives from AT&T Latin America, NorthPark Center, Pinnacle Group, Neiman Marcus Group, Capital One, and more are participating in the Dec. 11 event.
---
Friday, Nov. 8
"Texas is a key market for us because it embraces technology and innovation, and includes large urban areas and universities with accessibility and traffic problems where micro mobility can help." 
Joshua Viner
CEO and co-founder
Wheels
…on why the Wheels bike-share program came to Dallas via the DBJ.
In September, the Wheels electric bike-share program entered the Dallas market "with a focus on safety, accessibility and sustainability," writes the DBJ. The California-based company sets its bikes apart with a design that enables on-site part replacement, which eliminates the need for pickup and redeployment.
---
Thursday, Nov. 7
Jed Dolson
President of the Texas region
Green Brick Partners Inc
….on using the automobile industry to simplify the home-buying process, via the DBJ.
Dolson told the DBJ's Bill Hethcock he's looking for "something new and sleek that people haven't really seen in the marketplace." For example, with Green Brick's preplanned packages he says the company is able to offer customers a better value—similar to visiting a car dealership and making a purchase the same day.
Plano-based Green Brick Partners is a homebuilding and land development company that operates in Texas, Georgia, Florida, and Colorado.
---
Wednesday, Nov. 6
"If we can get kids interested in creating content instead of just consuming it, we'll inspire them to explore STEAM subjects that prepare them for the future."
Sanjiv Yajnik
President
Capital One Financial Services
…on expanding students' education in AI, via Twitter.
In partnership with Capital One, Dallas Innovates recently hosted a three-part roundtable discussion on the state of STEM, STEAM, and STREAM education in Dallas-Fort Worth—and what it means to our future workforce. It was only the beginning of pushing the boulder up the hill to impact North Texas, and beyond.
Dive into the discussion starting here.
---
Tuesday, Nov. 5
"As a female business owner who has experienced the challenges and journey first-hand, I recognize the importance of empowering women to take leadership roles and pursue their entrepreneurial efforts."
Stacy Madison
Founder
Stacy's Pita Chips
…on the hard work and perseverance it took her to grow Stacy's Pita Chips into the established brand it is known as today.
"I'm so proud to see the continued commitment that Stacy's Pita Chips has to carve a path towards equality for female entrepreneurs so that they too can achieve their dreams," Madison said, referring to the new program Stacy's launched earlier this year.
Stacy's Snacks, one of the brands that makes up Plano-headquartered Frito-Lay North America, teamed up with Alice to launch its first-ever grant competition: Stacy's Rise.
The five female founders—all in the food & bev industry—chosen as finalists for Stacy's Rise convened this summer in Dallas for the program. Each spent three months learning from PepsiCo and Frito-Lay executives and was given $20K in business funding.
The inaugural program concluded this week with Los Angeles-based Hakuna Brands Founder Hannah Hong announced as the $100K grand prize winner of the program.
---
Monday, Nov. 4
"Dallas-Fort Worth will benefit from steady in-migration from the rest of the nation because we have a diverse economy here and a business-friendly environment."
Mike Ablon
Principal and Founder
PegasusAblon
…discussing a potential national recession, via D CEO Magazine.
"Since the Great Recession, Dallas-Fort Worth has gained more new residents than any metro area in the country, solidifying us as the nation's fourth-largest," he says. "We have also created more than 100,000 jobs annually for the past four years."
In D CEO, Charles R. Myers, the CEO and president of MYCON, asked his peers about local business growth and opportunities coming in 2020.
---
Friday, Nov. 1
Ryan Hoopes
Director of Tenant Advisory Group
Cushman & Wakefield
…on Envy Gaming's new Dallas headquarters, via D Magazine.
Envy Gaming Inc., one of the largest esports organizations in the world, is expanding its Dallas footprint by building its esports training center and headquarters in Victory Park. "By strategically locating their new headquarters in Victory Park in the heart of Dallas, Envy Gaming is cementing their stamp as Texas' most attractive and valuable esports organization," Hoopes told D Magazine. Envy's new headquarters are expected to be located in a building adjacent to the American Airlines Center with a sublease of 20,872-square-feet.
---
Thursday, Oct. 31
"Texas businesses continue to grow year after year, and we need to make sure veterans are able to get a piece of the pie."
Todd Connor
CEO
Bunker Labs
…on how Dallas-Fort Worth is a veteran hub, and it's important to "go where the people are."
Bunker Labs, a national nonprofit that assists veteran entrepreneurs, will hold a ribbon cutting ceremony and reception on Nov. 20 at the JP Morgan Chase Plano to celebrate the official opening of the Dallas-Fort Worth chapter. The Dallas-Fort Worth chapter is the 31st chapter in the U.S. and the third in Texas, with other chapters in Austin and San Antonio. The nonprofit is expecting to have a chapter in all states by 2021.
You can read more about it here.
---
Wednesday, Oct. 30
"In this digital world, content is king, and agents must give their viewers plenty of videos, photos and 3D tours to keep the interest of their potential buyers."
Thomas Crosson
CEO and Founder
Full Package Media
…on technological advances in real estate, via the DMN.
Crosson started Full Package Media, a Dallas-based company that produces imaging services for luxurious real estate listings, as a side hustle, but it soon turned into his main source of income. He said he put his paramedic career on hold, officially launching the company in 2016.
"One of the biggest things to remember when deciding what media you need to market your listing is that we live in a content-driven world that is flourishing online," he told the DMN. "Potential buyers are searching all over the internet to find their perfect home. By providing them with the tools they need to see a home, they can quickly make decisions as to whether this is the property for them."
---
Tuesday, Oct. 29
"It comes from all directions if people are in a position to participate. Lockheed is in a unique position, our teams are not assembly line workers. They are highly skilled technicians, used to collaborating with manufacturing engineers."
Shelly Peterson
Emerging Technologies Lead
Principal Investigator for Augmented Reality
Lockheed Martin
…on how innovation comes from collaboration, via Forbes.
After Peterson shared her thoughts at last month's Enterprise Wearable Technology Summit in Dallas, Forbes caught up with her to learn more about Lockheed Martin's secrets to success. Among them: is "Pick Projects With Measurable Metrics," "Start Small," and "Keep It Simple."
Today, Lockheed landed a $34 billion deal with the Pentagon for its F-35 jets, which are produced in Fort Worth. Lockheed has long awaited this contract, which is the biggest yet for the company, per the DMN.
---
Monday, Oct. 28
"Without financial success, investors would cease to risk capital and innovation would grind to a halt."
Kenneth Hersh
President and Chief Executive Officer
George W. Bush Presidential Center
…on how capitalism and social good can co-exist, via The Catalyst.
"A debate has intensified this fall over whether businesses should produce results beyond the bottom line," Kenneth Hersh writes in an essay in The Catalyst. "The Business Roundtable, which is a respected collection of major American businesses, recently modernized its Statement on the Purpose of a Corporation to say: 'If companies fail to recognize that the success of our system is dependent on inclusive long-term growth, many will raise legitimate questions about the role of large employers in our society.'"
He discusses how leaders can square their long-term profit goals while at the same time achieving qualitative goals.
 
"Managing for an optimal bottom line is hard enough. Adding non-monetary considerations into the equation may seem impossible," he acknowledges in the essay. Still, the pronouncements of the Business Roundtable "can be aligned with building a durable bottom line."
 
Business models are adapting, and we have nothing to fear, he notes. There's more to business than a quick buck, and we can serve the bottom line by broadening our view of how success is measured.
---
Friday, Oct. 25
"The world is replete with the gravestones of great products that couldn't figure out a way to turn themselves into a good business."
Paul Nichols
Executive Director
UT Dallas Institute for Innovation and Entrepreneurship
…on teaching students the entrepreneurial process, rather than just focusing on a "cool idea," via the DBJ.
"UTD is unique in a number of ways, but it is definitely unique in that we were founded by entrepreneurs. Most universities aren't. It's absolutely in our DNA and we've got to honor and respect that," Paul Nichols said in the DBJ. Nichols recently replaced Steve Guengerich, who led the Institute for Innovation and Entrepreneurship for the past few years.
Nichols said he's been on "both sides of the table"—investor and startup founder—so with his new role, he's essentially closing "the big three" of VC, startup, and university. He plans to leverage two of the institute's main features, the Blackstone LaunchPad and the Venture Development Center, to help emerging student entrepreneurs.
---
Thursday, Oct. 24
Mark Cuban
Dallas Mavericks Owner
Billionaire Dallas investor "Shark"
…shared on his Instagram today.
In recent Mark Cuban news, WFAA/Chanel 8 reported he plans to donate $100,000 to the Dallas Education Foundation to meet the most-urgent needs of schools impacted by the tornadoes that ripped through North Dallas on Sunday. Nearly four full days after the tornadoes touched down, there's still plenty of help needed. Go here to find out how.
---
Wednesday, Oct. 23
"I didn't want to be the captain. I wanted to be the science officer, the one who discovers all the mysteries of all the universe."
Anousheh Ansari
CEO
XPRIZE Foundation
…on growing up as a "Trekkie" and her "long winding road to space."
Dallas' Anousheh Ansari was the first female private space explorer with an 11-day space expedition to ISS. Today, Ansari leads the XPRIZE Foundation. The tech entrepreneur spoke on commercial space flight and solving the world's "grand challenges" at an EarthX's Half Earth Day celebration at the Frontiers of Flight Museum yesterday.
 
Ansari and her family of entrepreneurs wanted to open up space for everyone, and that led to the XPRIZE competition. Its model, based on a "prize idea," turned out to be a successful one. Today, XPRIZE Foundation leads incentive competitions that can help solve humanity's greatest challenges in health and environment. It's also sponsor of the Ansari XPRIZE, a $10 million competition won by SpaceShipOne that inspired commercial spaceflight.
 
"Unlike other philanthropy, we were able to leverage the prize money and bring additional money to actually solve problems," she says. And, it's brought a lot of awareness and policy change. Without those policy changes "the industry you see today with SpaceX and Blue Origin—none of those companies would exist because there's no way anyone could launch anything other than government-based space agencies and their subcontractors."
---
Tuesday, Oct. 22
"You don't have to be on the West Coast or the East Coast to be 'green' or 'environmentally friendly'—you can be right here in the center of the country."
Tony Keane
CEO of EarthX
Happy Half Earth Day! Celebrate at the Frontiers of Flight Museum tonight from 5:30-7:30 p.m. with EarthX, the Dallas-based convener of the world's largest environmental expo, conference, and film festival.
This year marks EarthX's second annual Half Earth Day celebration, with this one marking the halfway point to the 50th anniversary of the first Earth Day. It's also a six-month countdown to Earthx2020.
"The first Earth Day in 1970 launched an environmental movement that has continued growing for nearly half a century," Keane said. "One of our goals is to extend our traditionally once-annual observance into year-round mindfulness and action towards a more sustainable future, which we hope will keep Earth Day thriving for another 50 years to come."
---
Monday, Oct. 21
"Amazon has 12 million square feet in Dallas, and they're paying their employees a lot of money."
Ward Richmond
Executive Vice President
Colliers International
…on how warehouses keep up with e-commerce growth, via Freightwaves.
Proximity to labor has become just as critical as proximity to consumers for warehouses, Freightwaves notes. And, operators like Amazon are emphasizing workplace culture.
"You're going to pay to be close to good labor. Three years ago it wasn't on my radar; in 2015 and 2016 we started hearing about labor, and now we talk about it on every deal," Colliers' Ward Richmond says. He shared his insights during a warehousing third-party logistics provider (3PL) panel last week in Chicago.
In DFW alone, there were 36 million square feet of big box space under construction in Q3. The overall industrial market is strong, Richmond said.
But, he notes that companies are being conservative with their CapEx. And they are open to innovation: "Robotics have become increasingly important sources of flex labor during demand surges," according to Freightwaves. And "new kinds of equipment can help them avoid or delay the acquisition of another large building."
---
Friday, Oct. 18
Vasu Raja
Senior Vice President of Network Strategy
American Airlines Group
…on how AI will affect network planning in the future (and whether or not humans will be involved), via the DBJ.
Machines don't tend to make mistakes, Raja says. "They're really good at recognizing patterns that aren't evident to the naked eye, but they can't necessarily, on their own, provide the kind of innovation that the human can." 
---
Thursday, Oct. 17
Brad Hunstable
CEO and Founder
Linear Labs
We have the pieces to be known as the electrification capital of the world here in North Texas if we stake it, name it, and claim it as a region, Hunstable said at Venture Dallas in September.
The high-efficiency electric motors Hunstable's company, Linear Labs, is designing could help make the region the hub of powering things with electricity.
 
Having sold in 2016 his San Francisco-based video streaming technology to IBM for $130 million-plus, the West Point-trained engineer funded research by his dad, Fred, that produced an electric turbine—machinery that turns energy from spinning devices into power for doing work—that the younger Hunstable says gives electric vehicles 10 percent more range than regular magnet motors.
 
Beyond his own business, Hunstable cited the presence of large local presences of big players in mobility such as Toyota, which since 1997 has sold a hybrid gasoline-electric car called the Prius. He added that he's working a deal with Lockheed Martin for "33,000 meter motors that's hopefully going to be bundled as we move forward."
---
Wednesday, Oct. 16
"Life is too short to work with the wrong people. Pick the right ones, and take your time finding them. Breakthroughs are the result of solving the right problems the right way with the right people."
Skip Howard
CEO and Founder
Spacee
Skip Howard is all about technology that has the potential to change the world for the better. He's doing that as the CEO and founder of Spacee, a post-mobile augmented reality startup that's revolutionizing the retail industry.
Spacee partners with retailers to create interactive experiences that improves a visitor's experience. It's partnered with Men's Warehouse, Walmart, Mercedes-Benz, and most recently, Vitamin Shoppe.
Last week, Spacee announced its Vitamin Shoppe partnership, and enable digital transformation for the stores. Now, every product is smart through Spacee technology. Howard says he and the team plan to deploy the solution to various Vitamin Shoppe locations this year.
---
Tuesday, Oct. 15
Cheri Garcia
Cornbread Hustle
Playful 
…on the inspiration for creating a new software program to help previously incarcerated people and those recovering from addiction.
"I had done a lot of prison work on teaching business plans and entrepreneurship, and as these guys were getting out of prison, that's the first thing they needed," Garcia says. "A job."
 
Garcia's company, Cornbread Hustle, works to give previously incarcerated people and those recovering from addiction another chance through its Dallas staffing agency, and now, a software program called Cornbread Hustle Powered By Freedom 365 Virtual Recovery System. It's free for people in her program to use. 
 
"HR departments are working with us to implement this to provide an anonymous tool for their employees if they need it," Garcia says. In addition, a felony district court in Dallas County plans to use the program in a pilot. 
---
Friday, Oct. 11
Mark Stanley
President and Chief Business Officer
Playful 
…on the rise of the "spectator era" in gaming.
McKinney-based Playful Studios, which raised its latest $23M funding round by non-traditional means in September, is working on a variety of new projects that are designed from the ground up to maximize the experience for gamers, viewers, and creators (streamers).
 
The spectator trend "has been growing steadily in the past few years, but has been massively accelerated with the advent of live streaming platforms like Twitch and YouTube Live, and popular games like League of Legends and Fortnite," Stanley says.
---
Thursday, Oct. 10
David Matthews
Managing Director
RevTech Ventures
…on the Dallas-based VC's accelerator program.
But, it's the Dallas-based VC fund's mentors who are the ones to help those entrepreneurs "see beyond the first hill, to the next hill, and the next," Matthews said at RevTech's Tech Trends in Retail event held recently at the Neighborhood Goods flagship store in Plano.
 
RevTech Ventures is known for boosting startups that sit on the intersection of retail and technology. That support may include investments, year-round mentorship and support, and a program for accelerator graduates—as well as keeping entrepreneurs staying up-to-date on the latest emerging concepts.
 
(And if you're unfamiliar with Neighborhood Goods' concept, think coworking, but for retail.)
---
Wednesday, Oct. 9
Elizabeth Dyer
…on making the transition from working as an attorney to becoming an author.
Self-published author and Dallas resident Elizabeth Dyer recently won a Romance Writers of America's RITA Award—"the highest award of distinction in romance fiction."
 
Dyer says becoming an author is a form of entrepreneurship. While it can be a lot of fun, it can also be very overwhelming and extremely time-consuming, she says. "When people say they write full time, they don't mean, typically, that they're writing eight hours a day, because there's all this other business stuff that goes into it."
---
Tuesday, Oct. 8
Sharon Reynolds
Chief Information Security Officer
Omnitracs LLC
…on cybersecurity and trucking, via the Wall Street Journal.
Data and automation are creating opportunities for hackers in the transportation sector, the WSJ reports.
A "growing reliance on technology means that bad actors could divert valuable cargo from its destination, paralyze logistical networks, or enable trade secrets to be compromised," according to the publication. "Hackers are already making attempts to break in."
Reynolds, CISO at Omnitracs, a Dallas-based fleet-management technology provider, is also the president of the North Texas chapter of InfraGard, a security partnership between businesses and the Federal Bureau of Investigation.
---
Monday, Oct. 7
"We like the nimbleness. We only met with Diane von Furstenberg in May."
David Liu
Co-owner of DC International
…on the growth strategy behind Dallas-based, family-run e-commerce company, Leatherology, via the Dallas Morning News. 
Sister-and-brother duo Rae and David Liu came home to Texas to lead Leatherology, a brand known for its personalizable leather goods and unique painted-on designs. 
 
The siblings have upped the game with a new collaboration: "The younger generation has evolved the brand enough that it has grabbed the attention of fashion designer Diane von Furstenberg, who asked them to put a couple of her signature prints—a leopard and geometric patterns—onto leather," writes Maria Halkias in the DMN. 
 
It was "Instagram, of all places," that opened up a conversation that led to the new capsule collection, according to WWD. A photo ended up in the feed of Sandra Campos, CEO of Diane von Furstenberg that led to the DVF x Leatherology collection.
 
The brand's craftsmanship is all in the family: A factory in China that makes the goods is owned by the Liu family, and the Carrollton HQ handles the personalization. DC International is the parent company of Leatherology.
 
For now, the pair looks to keep their options open: "The siblings don't want Leatherology to become a wholesale business with merchandise sold by other retailers or to open their own branded stores," reports the DMN. 
 
Leatherology also offers custom options for corporate giving. The company offerings have been described as affordable luxury, but you will rarely see its logo on the front of its products. "Our brand isn't the focus of the story—you are," according to its website. "We want each customer to make our items their own through monograms, company logos, slogans or even the occasional hashtag."
---
Friday, Oct. 4
"Everything in Texas is big—so is our data center. It's a pretty big place."
Sundar Pichai
CEO of Google
…during a roundtable Thursday in Dallas, via the DBJ.
Pichai and First Daughter Ivanka Trump visited El Centro College, where they announced the expansion of a training program that provides high-tech job training to community college students. Pichai also signed a White House pledge that aims to provide 250,000 training and education opportunities throughout the next five years. More than 350 companies have signed, including DFW-headquartered AT&T, American Airlines, and Toyota.
In June, Google announced its already-under-construction $600 million data center in Midlothian, where key online tools and resources will be developed, including search results, YouTube videos, Gmail, and various apps. Google also gave Midlothian Independent School District a $100,000 grant for the development of STEM programs in schools. Read more about that here.
---
Thursday, Oct. 3
"The lack of innovation and risk taking is catching up with all these retailers that watched the last 20 years happen to them. It's death in the middle."
Steve Dennis
Retail Strategic Advisor, Keynote Speaker, Writer
…on how businesses must innovate to stay ahead.
While many think this is the era of a retail apocalypse, Dallas-based Dennis disagrees—brick-and-mortar stores aren't going away, and instead are focusing on delivering something "unique, memorable, and intensely customer relevant." Dennis is well known for this assertion that "physical retail isn't dead, but boring retail is."
Matt Alexander, the founder and CEO of Plano's Neighborhood Goods (known for its next-gen approach to the department store), even brought this up during a recent RevTech Ventures event. To Alexander, a retailer's purpose has to extend beyond just selling product—which is quite different from the traditional model.
"I think the reason we have the opportunity to even exist as a company is largely a result of a lack of self-awareness in the retail industry in general," Alexander said. "Steve Dennis, who's involved with RevTech, has said for a long time that 'physical retail isn't dead, boring retail is.' And that's become a very significant statement throughout the industry."
---
Wednesday, Oct. 2
"Leaders will try and fail, try and fail, but the important thing is to remain optimistic and great things will happen."
Former President George W. Bush
…on leadership as a catalyst to solve the world's largest challenges.
"Failure is just part of being a business leader," President Bush said at an event in Dallas hosted by Entrepreneurs' Organization (EO), a global, peer-to-peer network of some 14,000 business owners.
Bush, who served as the 43rd president of the United States from 2001 to 2009, met with leaders "to discuss how leadership, innovation, and entrepreneurism can transform industries and communities around the world."
---
Tuesday, Oct. 1
Rachel Sipperley
Founder
Rent My Wardrobe
via Linkedin
---
Monday, Sept. 30
Monte Anderson
Developer and Owner
Options Real Estate of Texas at Dallas
Anderson is a helper at heart, and often invests his time and money in entrepreneurs he believes in, many of whom rent space from him at Tyler Station—the mixed-use "collaborative village" that's home to artisans, craftspeople, creatives, and entrepreneurs—and other developments.
 
"I'm always trying to get the artists and the craftsmen to own real estate so they can build wealth and get a piece of the action," Anderson says.
 
What makes him different from other investors, he says, is he has no interest in long-term, high-interest loans, nor in having equity in a company or entrepreneur.
---
Friday, Sept. 27
"The first-ever North Texas Film Festival has a broad range of films that will speak to a variety of people and special interests—from films on sports to military service and veterans to the environment to horror stories, family features, and more."
Jonathan Brownlee
CEO and President of Dallas Film
Executive Director of DIFF and NTXFF
… on the new film festival that made its debut in Plano on Thursday. 
The North Texas Film Festival (NTXFF) will be in full swing this weekend. The inaugural event opened with a screening of "The Laundromat" last night and will close on Sunday with "Two Popes." The festival is incorporating programming from North Texas VetFest, EarthXFilm, and Vans.
 
Proceeds from this year's inaugural NTXFF will benefit VIFM. In honor of VIFM, the NTXFF will showcase "A New Leash on Life: A K9's for Warriors Story" and a shorts block with films created by veterans or pertaining to military service.
 
EarthXFilm will have its own shorts block too, focused on climate and the environment on Saturday at 12 p.m. And, in honor of "The Tony Alva Story" screening, NTXFF is collaborating with Vans to bring a skateboarding exhibition to the Cinemark West Plano at 2:15 p.m.
 
Plus, the Texas Archive of the Moving Image will host a pop-up event: North Texas people and businesses can drop off their old films and videotapes for free digitization on Sunday from 12 – 7 p.m. at Cinemark West Plano and XD. To qualify for the free service, participants must donate a digital copy of their materials to Texas Archive of the Moving Image's (TAMI) archive.
The North Texas Film Festival is produced by Dallas Film and powered by Capital One.
---
Thursday, Sept. 26
Kaitlyn Burnell
Doctoral student
University of Texas at Dallas
School of Behavioral and Brain Sciences
— on the effects of social media and "FOMO" in a new study
"Studies suggest young people are mostly passively browsing," Burnell said, emphasizing the difference between "active social media use—uploading content and initiating direct interactions with other people—and passive use, described as browsing feeds without any kind of social exchange."
 
Burnell's social media research is part of the Blackberry Project, which is a multiyear study funded by the National Institutes of Health.
"This study of the possible effects of young people lurking online is the first investigation to show that the fear of missing out may follow from comparing your inner experiences to someone else's 'greatest hits' posted online—and that this fear predicts feeling depressed and bad about yourself," Burnell said in a UTD post.
---
Wednesday, Sept. 25
Jared Sine
Chief Legal Officer and Secretary
Match Group
… via D CEO
"Observing small but important events that have nothing to do with your business can provide a perspective into the bigger picture," Sine says.
Meet the 31 honorees in D CEO's 10th annual Corporate Counsel Awards program. Sine won Outstanding General Counsel in the Large Legal Department category.
---
Tuesday, Sept. 24
"I'll tell you what, my failures can be attributed to one thing: Piss‑poor preplanning. You've got to preplan this stuff."
Phil Romano
Entrepreneur, Restaurant Mogul, Author
… Real talk from Romano during a '40-minute master class' in support of the Greater Dallas Food & Beverage CPG Community group.
Best known for creating popular restaurant staples like Fuddruckers, Cozymel's, Macaroni Grill, Eatzi's, and Nick & Sam's, Romano regaled the group with stories from his long career. His most recent creations are Trinity Groves, the West Dallas food incubator, and the Network Bar, which has been likened to a "LinkedIn country club."
---
Monday, Sept. 23
David Toth
Partner
Wilson Perumal & Company
… on the company's recognition as a great place to work in ALM's Consulting Magazine.
Dallas-based Wilson Perumal & Company (WP&C) was named the No. 1 small strategy consulting firm on ALM's Consulting Magazine's annual "Best Firms to Work For" list. The firm ranked No. 2 among small firms across all service lines.
It's the third year for WP&C to earn a spot on the list.
"Doing interesting work, the right way, means WP&C consultants get ample opportunity to team, learn, and grow," Partner David Toth said in the magazine. But recruiting carefully for the right fit is a big part of it, he said. And, "the company has a strict "no jerks" policy."
The boutique management consulting firm was founded in 2009. "The team rallies together behind a common goal: helping global companies solve some of their most difficult issues," according to the company. WP&C wants to provide a fresh perspective to help companies that "struggle with the complexity of today's world."
What next? Wilson Perumal's priorities in the coming year include deepening its relationships at its flagship clients in commercial, private equity and defense sectors — and "continuing to recruit top talent to build out the team."
---
Friday, Sept. 20
"We have to make downtown Dallas more walkable, more livable, and more navigable—and that's the commitment I'll make to you today."
Eric Johnson
Dallas Mayor
…during Downtown Dallas Inc.'s Fall Forum and State of Downtown.
The mayor talked about how downtown Dallas is becoming a more vibrant place, and how it's become home to roughly 12,000 residents.
Johnson also named the new AT&T Discovery District under construction as one of the area's major investments. "I truly think this will become a destination for all citizens in Dallas," Johnson said, via WBAP.com.
---
Thursday, Sept. 19
"Innovation comes from taking risks, and all the good characteristics of amazing IT teams can lead back to being purpose-driven."
Leah Miller
Chief Information Officer
Medical City Healthcare
…on the role of innovation in healthcare, via Becker's Healthcare.
"It is a purpose higher than any one of us or a job or function," Dallas-based Miller says. "I can take risks differently; I can do the right thing for our patients differently; I can empower differently. It's all about being purpose-driven. It's never about just one person, but the focus is on the patient in the bed."
---
Wednesday, Sept. 18
"We believe if we focus on continuing to meet people's needs, the money will come behind that. It's just a fundamental way of living."
Elyse Dickerson
CEO of Eosera
…on her company's business philosophy, via D CEO.
Fort Worth-based Eosera all started when Dickerson realized it had been decades since there had been significant progress in the world of earwax removal, and decided to find a way to help. She and Joe Griffin left big pharma behind, found a lab at the UNT Health Center, and launched a company.
Today, Eoseara makes a half-dozen products sold on shelves across the country by Amazon, Target, CVS, and more.
"We knew it would be much easier to find a hole in the market and try to fill it rather than build a product and go find a place for it," she told D CEO. "We heard loud and clear that there was an opportunity, as no one was focused on ear care."
---
Tuesday, Sept. 17
"I didn't have a silver spoon growing up. When I landed at the airport in the USA, I couldn't afford a coffee.
Despite tough life circumstances, I have always been a dreamer and wanted to make something of my life by hook or crook."
Anurag Jain
Chairman
Access Healthcare Services
…on his early career journey, via Jayneil Dalal on LinkedIn.
"I always feel inspired by the success stories of fellow immigrants," Dalal, who's the lead UX designer at AT&T, wrote on LinkedIn during last week's Venture Dallas. Jain, who's also a managing partner at Perot Jain, moderated a panel on the Future of Mobility at the event.
Go here to read about more big-name speakers talking tech, funding, and growth in Dallas-Fort Worth.
---
Monday, Sept. 16

Claudia Romo Edelman
Founder
We Are All Human Foundation
via The Dallas Morning News.
The We Are All Human Foundation—a nonprofit that promotes equity, diversity, and inclusion—launched a first-of-its-kind national pledge called the "Hispanic Promise," which more than 45 corporations signed earlier this year. It's a call to action for companies to hire, promote, retain, and celebrate Hispanics in the workplace.
Last month, we told you about how the Hispanic Promise was to be featured at the first Dallas gathering of the Hispanic Leadership Summit.
At the event, about 15 Dallas- and North Texas-based companies signed the Promise, including AT&T, Ericsson and YUM! Brands. That makes business sense and creates opportunity, Pinnacle's Nina Vaca told The DMN, given the region's large Latino population. "We can't have the Latino community left behind here in Dallas."
 
Dallas is about 42 percent Latino, according to The DMN.
---
Friday, Sept. 13
"You can't start the next chapter of your life if you keep re-living the last."
Sunny Lowe
CEO of Blue Jean Networks, LLC
…via TECH Fort Worth.
Sunny Lowe, a local serial entrepreneur, kicked off TechFW's Fall TechNest series.
---
Thursday, Sept. 12
"Ask yourself: 'How many times have I been on camera so far today? Ten times? One hundred times? Am I on camera right now?'"
David Matthews
Managing Director of RevTech
…on new retail concepts and the technologies that power them, via LinkedIn.
"In retail settings, the relevant question is increasingly this one: 'Fine, I'm on camera, but what benefit is it bringing to me?'" Matthews asks.
 
RevTech will explore these themes during its upcoming annual event, Tech Trends in Retail, at Neighborhood Goods in Plano on September 19.
---
Wednesday, Sept. 11
Marshall Haas
Co-owner
Need/Want
…commenting on a job description, via Twitter (@marshal).
"Agreed! My friend once pointed out how negatively I spoke about sales. She looked at me and said: 'Tina, selling is a transfer of enthusiasm. Nothing else.' That was a game changer for me," Tina Roth Eisenberg (@swissmiss) also tweeted.
 
Entrepreneur Haas recently moved back to Dallas-Fort Worth after spending 8 years away. "Home prices in Texas are amazing. $350k gets you a custom home—5 bedrooms, 3 car garage, 15 mins to downtown Fort Worth," he tweeted.
---
Tuesday, Sept. 10
Elda M. Rojas
Chief Academic Officer
Cityscape Schools
…on the role of education in the advancement of the Hispanic community, via @MartyTakesDAL on Twitter.
We Are All Human Foundation hosted the first Dallas Hispanic Leadership Summit yesterday, coinciding with the beginning of Hispanic Heritage Month. The goal was to spark conversation and drive actionable solutions for the Latino community.
Leaders from major Dallas-Fort Worth-based businesses were in attendance, including AT&T, Texas Instruments, Southwest Airlines, and Pinnacle Group.
---
Monday, Sept. 9
"Anyone that is drawn to this program is naturally in one way or another a sponge. Whether it is receiving or giving, oftentimes it's a combination of both."
Cynthia St. John
Chiefologist at Chiefology
…on mentoring in the M-Crew program, via TechFW.
Watch this clip as Cynthia St. John shares her perspective on being a mentor in the M-Crew program.
Quincy Preston, Alex Edwards, and Lance Murray contributed to this report.
Icon image: m_pavlova/istockphoto

Get on the list.
Dallas Innovates, every day.
Sign up to keep your eye on what's new and next in Dallas-Fort Worth, every day.