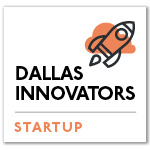 As the CEO and co-founder of Worlds, which was spun out of Hypergiant Sensory Sciences, Copps wears a lot of hats (although he jokes that his main role as CEO is to buy everyone lunch).
"My partner, Chris (Rohde), and I are pitching investors, hiring new employees, connecting with customers to lock in an accurate product/market fit and making unreasonable requests of an incredibly talented team so we can make miraculous progress in not enough time," Copps told Dallas Innovates. 
Calling Rohde "the yin to my yang, the Penn to my Teller—every step of the way," Copps credits his partner as "the stable, rock solid technologist and sales guy who has enabled me to fly without a net."  
Now, after months of work, Worlds is out of stealth with $10 million in Series A funding already raised. The startup creates AI-powered models of the real world that are "almost like turning real life into a video game," Copps says.
---
READ NEXT Worlds Raises $10M in Series A Funding as the AI Startup Launches From Stealth
---
Worlds' AI platform is a "first-of-its-kind" Extended Reality environment, which captures things in 2D then re-expresses what is captured in a 3D spatial model. The tech can be used to build AI-models and give businesses and organizations a new way to view the physical world. "The more we show people our tech, the more we realize the possibilities for use cases are endless," he says.
"We are working on an opportunity that would load our AI onto drones to aid in the search and rescue of flood victims. Our AI would be trained to identify people in distress, like waving their arms or a towel, and automatically relay their location to rescue services," Copps says. "If we are saving lives in one of our first opportunities I will be thrilled."
Right now, Worlds consists of 18 people with plans to grow to 25 or 30 within the next year. Along the way, Copps' team is simultaneously raising money and building product. 
Dallas Innovates and Copps dove deeper into what it takes to run a startup, the hurdles he's had to overcome along the way, and what's next for Worlds. We also took a little time to get to know the serial entrepreneur on a lighter level. Read on:
What would success look like for Worlds in the next two to three years?
I would like us to be at $20-$50M in revenue and on our way to a billion-dollar valuation. I'm serious about that. The potential of this company is off the charts.
Looking to 2020, what's next for you and Worlds?
What's next is hypergrowth. The demand we are already seeing for our products is incredible. With this company it's going to be more about figuring out how we can build our technology fast enough to meet the demand while maintaining the highest build quality possible.
What obstacles have you had to overcome?
Honestly, this is my fourth startup and with successful exits on the first three, we don't have the usual hurdles and obstacles of locating funding and attracting crazy good talent. The hurdles we have are self-imposed. We have an unusually large vision for the product we are bringing to market and that challenges us to build things that have never been built before. There is no recipe or cookbook for what we are creating so we have to code a lot of things that, in the end, don't work, start over and then iterate continuously until we get there. I can't imagine doing it any other way.
What inspired you personally to do what you do?
That's a big question for me. During college, I had brain surgery to remove a tumor that had caused my being epileptic since I was 6 years old. When you undergo brain surgery, you have to consider that you may not survive the surgery. So I wrote letters to all of my friends and family to have a last word in case I died.
The night after surgery, there were life-threatening complications, but I pulled through. That whole experience gave me an appreciation for life that I don't think I would have otherwise. Coming out of surgery I felt I was given a second chance at life and, from that point on, I committed for the rest of my life to lifting up as many people as I could. So businesses to me are less about the technology and more about the team that we build, the things that we learn together, and the impossible things that we make possible together.
What mentors or others have helped you along the way?
Two people. I was very fortunate to have met my business partner, Chris Rohde, early on in my career. Chris has been the yin to my yang, the Penn to my Teller—every step of the way. Chris is the stable, rock solid technologist and sales guy who has enabled me to fly without a net. I can't imagine doing this without him.  
The other person is my mom, Patricia Copps. From a very early age she instilled in me that anything is possible and that I could be whatever I wanted to be in life—that there were no limits to what I was capable of. I credit her with much of who I am today.
How many patents (or patents pending) does Worlds have?
We are currently working on about five patents. Our intention in patenting our technology is not to be a patent troll. We are simply building a patent portfolio that helps us protect our right to innovate if some troll tries to stop us. Our attitude is that If our stack of patents is bigger than theirs—we win.
What are you most proud of in terms of your startup?
I am most proud of our extended team. We have an amazingly talented group of overachievers that take on huge challenges without hesitation. The team extends out to our awesome investors.
Align Capital led by Lisa Harris in Austin is our lead investor and we feel so fortunate to have met her and Align. Its not often that you connect with investors that are so truly committed to you, your team and the company.
Josh Baer and Capital Factory are investors. If you don't know Josh—you should. He is out to make Texas the innovation and entrepreneurship center of the world: We are proud to be a part of the Capital Factory portfolio.
GPG Ventures here in Dallas were not only investors in our last company Brainspace, but also in our new company. It's so great to take this journey with them again. Carl, JR, and Dr. Clay are some of my favorite people in the world.
---
READ NEXT Worlds Raises $10M in Series A Funding as it Launches From Stealth
---
How has your education, previous life experience, and/or employment played a role in your success?
I am a proud graduate of UNT. I had an incredible experience as a student there with some experiences that truly shaped who I am and what I do for a living. I used to drop in on classes that I wasn't signed up for, but that I thought were interesting and one of those was Anthropology. I took a class on Industrial Anthropology, the study of corporate culture, and it shifted my entire way of thinking. I learned to see businesses as social systems that are driven by culture. Today, I do talks all over the world on Startup Culture and Exponential Entrepreneurship. All of that started at UNT.
What have you tried and failed at?
I don't believe in failure. I'm really serious about that. Failure is a man-made concept that does not exist in nature. I firmly believe that all there is in the world or in your business are 1) what happens, and 2) what you choose to do next. If something didn't work as you intended it to then all there is to do is to learn from it and keep going. In my companies, we recast failure as iteration. If something doesn't work, you iterate, iterate, iterate until you reach awesome. Someone else's negative opinion of what happened should be of no concern to you. 
So the short answer to your question is that I have never failed, but I have iterated thousands of times.
Who or what is inspiring you right now?
I'm inspired by ordinary people who are selfless in their pursuit of greatness. I meet them every day. 
I truly believe that there is greatness in every person—regardless of race or creed and I challenge myself to help people find their greatness. Those who have known me for any amount of time have heard me say to them, "I am a stand for your greatness." And I am.
Tell us about a recent breakthrough or some cool tech that's underway that you're excited about.
I'm fascinated by the potential of Quantum Computing. We are seeing the first evidence of its capabilities and it's mind-boggling to think about the possibilities. Imagine what the world will look like when all of the world's information can be computed on a single machine. We will surface unimaginable insights from data that will, quite literally,  alter our humanity. The incredible power of quantum computing will, for the first time ever, put us in the position where we cannot even comprehend the level of questions our systems are capable of answering. The capabilities of Quantum will exceed our ability to understand its power. 
What advice do you have for someone who is trying to break through in startups right now?
CREATE space,
THINK big thoughts,
CHOOSE the ones that inspire greatness,
BELIEVE beyond a shadow of a doubt that they are possible, and
GIVE without expecting anything in return.
Let's get personal
Did you know that Dave was the first person to make a Taco Salad in the U.S.?  We didn't either. 
First job? Manager for Flying Cloud Futons in Dallas. I was the futon king.
Time you start your day? About 1:30 a.m. Then I sleep a little bit and start again.
Exercise routine? I drink milk and engage in extreme ping pong.
Work uniform or go-to staple? Shorts or jeans, noisy sandals, and my bracelets that say "Possibility of Greatness" as a reminder.
Favorite item in your office or on your desk? Two kegs of kombucha.
Productivity tool or app you can't live without? Melanie, my EA. She is incredible and I would be completely ineffective without her. I call her my work wife.
Secret skill or superpower? The glob of fat between my ears, that thinks anything is possible and dares anybody to try and stop me.
Favorite pastime or hobby? Playing guitar, hanging out on the island of Bequia, and most of all, being with my amazing wife Margot and our boys Austin and Spencer. We have an amazing family.
Guilty pleasure? Lobster pizza from Macs Pizza on Bequia in the Caribbean.  
Current book/binge tv/podcast? "Exponential Wisdom" Podcast, Mark and Kyle's "Tech Fugitives" Podcast here in Dallas, and "Black Mirror."
New skill you're learning? Becoming a PitMaster. Smoking meats…oh yeah.
Something surprising that folks don't know about you? I was the first person to make a Taco Salad in the U.S. (Ask me about that sometime.)
One thing on your bucket list? I have 126 things on my bucket list. Seriously, one of them was to overthrow a dictator. We almost did it.
What's your personality type? I am a lifter. I lift people up.
What's your calling or purpose in life? Who I am is the possibility of greatness in every person I meet. 
What kind of car do you drive? I have three cars. A Mercedes SL500, a Zagato Perana Z One (one of seven in the world), and a 1975 Cadillac Eldorado convertible with 6-foot longhorns in the front. The Caddy is definitely my favorite. I like cars. 
Are you a pet person? We love all animals in our family. Dogs, cats, lizards, chameleons, bearded dragons, hairless rats, rescue squirrels—and someday I will have a family of giraffes.
Favorite quote? "I tried to be normal once. It was the worst 2 minutes of my life."
What's your "walk on" song? Kashmir by Led Zeppelin.

Get on the list.
Dallas Innovates, every day. 
Sign up to keep your eye on what's new and next in Dallas-Fort Worth, every day.