News travels fast, and we're here to help you keep up.
Every weekday, Dallas Innovates brings you up to date on what you may have missed in the region's top innovation news, from startup to enterprise, education to invention, and creative to social. 
Make sure you don't miss a thing by signing up for Dallas Innovates Every Day, the best of Dallas-Fort Worth innovation delivered straight to your inbox. If you're new to our e-newsletter, be sure to stay in the loop.
And if you have a tip, let us know.
---
Thursday, April 2
PHISHING
As the COVID-19 crisis continues, cyberattacks are on the rise
Phishing attacks have risen more than 600 percent since the end of February with many directly related to COVID-19. Here are some tips on how to spot them.
COVID-19 COVERAGE
Ask these UT Austin students from Plano and Irving what they did during pandemic spring break
Two students home in North Texas decided to tackle a major problem caused by the COVID-19 pandemic: A store's inventory. The duo created Instok.org for shoppers to search products by ZIP code at big chain retailers to see what's available, the DMN reports. It already has 300,000+ users.
HKS architects create plan to convert hotels to hospitals in 10 days
The Dallas architecture firm has a plan to quickly turn use a hotel for overflow patients if the outbreak continues, and various operators are interested, per the DBJ. For instance, ballrooms would become patient wards, rooms would be used for patients and nurses, lobbies would be for triage and intake, and restaurants turned staff dining.
Wednesday, April 1
The DEC Launches Free Virtual Mentoring to Help Entrepreneurs Through COVID-19
The new Fast Start Mentoring Program pairs entrepreneurs with business veterans who can help plan a path forward—and identify emerging opportunities. "It's fair to say we're genuinely saving jobs here," CEO Bill Chinn says.
UPDATED: COVID-19: A Roundup of Resources for Small Businesses
If you haven't yet, check out our roundup of small business resources, which is being updated regularly. The Dallas Regional Chamber, University of Texas at Dallas, and U.S. India Chamber of Commerce DFW are among the organizations we've found providing resources.
DI PEOPLE
AT&T names Hulu co-founder Jason Kilar CEO of WarnerMedia, replacing John Stankey
Kilar was Hulu's founding CEO until 2013 and previously held leadership positions at Amazon, per The DMN. He's joining WarnerMedia on May 1—the same month that its new streaming service HBO Max is expected to launch.
TELEMEDICINE
Coronavirus has Sparked a Teleradiology Revolution
Radiologists are embracing technology as they transition to working from home, but as Will Maddox writes, it's actually improving the accuracy, quality, and speed at which images are being read. In North Texas specifically, a virtual network of radiologists has been created, which gives more bandwidth to cover for each other as needed.
Tuesday, March 31
FUNDING
Rideshare Startup Via Raises $200M in Series E Funding
The City of Arlington recently received nearly $1.7 million from the Federal Transit Administration to integrate autonomous vehicles into its on-demand system operated with Via.
ON-DEMAND DELIVERY
Quarantine Survival: Rideshare Startup Alto Launches More On‑Demand Delivery Services
Dallas-based Alto is now delivering essential goods (toilet paper, eggs, milk, more), meals (rotating restaurants), and ready-to-cook items (Wagyu beef and meal kits).
FOOD + BEV
Although local restaurants and distributors are struggling as we #FlattenTheCurve, that hasn't stopped them from helping. Here's a few recent updates:
• Savor in Klyde Warren Park is dropping off free individually packaged, homemade pasta meals to the frontline healthcare workers at UT Southwestern.
• Fort Worth's TX Whiskey has made a temporary transition from producing spirits to sanitizer. As of today, the team has produced 800 gallons, and is positioned to make another 5,000 bottles. The first 150 gallons went to first responders in the area.
• Three Dallas coffee shops have repurposed their spaces to help out with coronavirus-related issues. Full City Rooster in the Cedars now has a dedicated collection and storage space for donated PPE. Noble Coyote Coffee in Expo Park is hosting free virtual educational classes while people are stuck at home. And Oak Cliff Coffee Roasters created a public pantry to alleviate grocery-store nightmares, even giving away items for free.
Monday, March 30
COVID-19 COVERAGE
Neiman Marcus and JOANN Partner to Make Protective Gear for COVID-19
Dallas-based luxury retailer Neiman Marcus Group is partnering with JOANN Stores to begin producing personal protective equipment such as masks, gowns, and scrubs. Neiman Marcus alterations facilities will receive product from JOANN Fabric.
Toyota Tackles the COVID-19 Crisis With Money, Manufacturing, and Customer Support
Plano-based Toyota Motor North America has put its efforts related to the COVID-19 crisis in overdrive. The company is making monetary donations, using its facilities to fabricate face shields, and collaborating with medical device companies to hasten the manufacture of PPE for hospitals.
DFW radiology group working from home more to avoid coronavirus
Collaborative Imaging has adjusted its operations so some 140 DFW-based radiologists are working from home, according to the DBJ. Chest X-rays and CRT scans done by radiologists are used to diagnose COVID-19. "In DFW, the company's radiologists handle about 300,000 studies per month," writes Bill Hethcock. Their radiologists' turnaround time is about 8 minutes, says the CEO.
The Top 10
Dallas Innovates' most-read stories from March 22-28, 2020.
1. The North Texas Fashion Industry is Making Medical Masks Amid Shortages to Fight COVID-19
2. PrimeVox Doubles Staff, Moves Into New Frisco Offices & Boosts Telecom Capabilities During COVID-19
3. Smart Electric Motor Maker Linear Labs Benefits from Supply Chain Independence
4. May the Trust Be With You: Plano Entrepreneur Shares His Latest Book on Kindle, Free
5. Dallas Biopharma ReCode Therapeutics Gets $80M Series A Investment for Lung Disease Drugs
6. Trimming Branches: Banking Companies Increase Focus on Digital Banking
7. Discovery: HSC Opens COVID-19 Test Site for Tarrant County First Responders
8. AT&T Launches $10M Fund to Provide Home Learning Resources During COVID-19
9. Dallas Native's Everlywell Releases First At-Home COVID-19 Test Rollout
10. 15 North Texas Funders Launch a Shared Grant Application for Local Nonprofits During COVID-19
---
Friday, March 27
TECH COMPANIES STEP UP
A common thread we've noticed is North Texas companies making their tech available for free while it's in higher demand during the COVID-19 pandemic. Here's a few from the past week (and drop us a line if you know of one).
McKinney-based healthcare SaaS company Blockit made its online patient scheduling solution free for any licensed healthcare systems providing COVID-19 testing. The tech helps to easily schedule and direct patients to testing centers.
SpotSee, a Dallas-based IoT solutions provider, is giving 20,000 temperature indicators to state health departments nationwide to help with the transporting and storing of COVID-19 test specimens. SpotSee hopes this will also ensure correct test results.
On a mission to save local eateries, OneDine's scan-to-order and scan-to-pay solution is offered at no charge. The Plano restaurant tech startup says this allows restaurants to turn their parking lots into revenue-generating real estate.
Thursday, March 26
GET IT NOW
May the Trust Be With You: Plano Entrepreneur Shares His Latest Book on Kindle, Free
But hurry: "The Book of Trust" is free on Kindle through tomorrow. Author Yoram Solomon also has seven timely tips for companies and leaders on how to operate with trust in a world gone virtual.
Booster Lauds New Dallas Mobile Fueling Ordinance as Vital in COVID-19 Pandemic
The Dallas City Council has passed an ordinance allowing and regulating mobile fueling within the city. Same-day fuel delivery service Booster can now deliver fuel to commercial vehicles and critical workers that are helping to keep the infrastructure up and running during the shelter-in-place.
GET IT DELIVERED
Delivery company Shipt is hiring 2,000 in North Texas as more people work from home
Shipt, a business under Target that home delivers household essentials, groceries, and medications, is boosting its presence in North Texas, the DBJ reports. The 2,000 new "shoppers" (making this the biggest presence in the state) will help as more people work from home during COVID-19.
Wednesday, March 25
COVID-19 COVERAGE
Confronting COVID-19 With Dr. Philip Huang
The Dallas Regional Chamber is hosting a digital pre-recorded Town Hall conversation today with Dr. Huang, the director of Dallas County Health and Human Services. He will share his observations and recommendations on confronting COVID-19 and keeping business running in the Dallas region. You can sign up to get a link to the video.
City of Dallas Crisis Response Survey
The City of Dallas is asking locals to fill out a form to share the needs they see due to the COVID-19 pandemic. Residents can also provide available resources that may be useful during this time. You're encouraged to participate in the survey here.
BuzzBallz Joins the Fight Against COVID-19 Through Hand Sanitizer Production
The ready-to-drink Carrollton cocktail company plans to donate 10,000 gallons of hand sanitizer to Texas healthcare facilities, municipalities, and retail personnel in the next week. BuzzBallz is already a pioneer in the beverage industry, so it's no surprise they're contributing to the frontline in the fight against coronavirus. It's led by Merrilee Kick, the only female owner of a combined distillery and winery in the U.S.
Tuesday, March 24
TEST KITS
Dallas Native's Everlywell Releases First At-Home COVID-19 Test Rollout
UPDATE: A recent announcement from the FDA has barred private labs from collecting at-home samples from customers. Startups like Everlywell (in the story above) had to discontinue their testing programs immediately, reports TechCrunch. As of March 23, Everlywell says it's still committed to making a COVID-19 test available to consumers, but for now, its COVID-19 test is only available to qualifying hospitals and healthcare companies that provide the test for free to healthcare workers and symptomatic patients.
GOING VIRTUAL
North Texas Film Festivals Are Now Taking Place in Your Living Room
With the coronavirus pandemic leading to many film festivals like SXSW being canceled or postponed across the nation, some DFW festivals are pivoting to create virtual marquees. Denton's Thin Line Fest and Dallas VideoFest's Alternative Fiction Fest are two of the upcoming film festivals that will be hosted virtually, per the Dallas Observer.
Remote Work: Testing the Model During Uncertainty
With many businesses adjusting to the coronavirus pandemic by allowing employees to work from home, the capacity for a remote job market has become limitless, writes Stream Realty Partners' Dan Harris. If companies are able to create a successful remote working platform during this time, he says it may result in an increase in employee satisfaction, a reduction in overhead from reduced office obligation, and lower operating costs.
Monday, March 23
COVID-19 COVERAGE
Keeping Entrepreneurs Running in DFW
The Dallas Entrepreneur Center is providing an up-to-date resource guide for any local entrepreneurs needing help, as well as resources for consumers wanting to help local businesses. For additional resources, check out our listhere.
Why DFW Hospitals Wanted a Statewide Shelter-in-Place
After Steve Love and the DFW Hospital Council saw the projection of data on the spread of COVID-19 in North Texas, they joined local mayors in advocating for Gov. Greg Abbott to issue a statewide shelter-in-place order, per D Healthcare. The data showed that 480,000 Texans would die if the state continued down its current path. With the order, that decreases to 5,000. So far, Gov. Abbott hasn't issued the shelter-in-place, but Dallas has.
Real estate agents adapt to coronavirus with virtual tours, other creative ways to do business
Brokers and agents have grown accustomed to conducting business face to face, but that's nearly impossible amid COVID-19. Most agents are working from home or doing business remotely. And, they're conducting virtual tours of properties and sending clients online listings. "I have many buyers and sellers that just can't pause because they have immediate housing needs," Todd Franklin of DFW City Homes tells the DMN.
The Top 10
Dallas Innovates' most-read stories from March 15-21 2020.
1. Get Shift Done: New North Texas Fund Puts Hospitality Workers Hit by COVID-19 Back to Work—at Nonprofits
2. Arlington Gets $1.7M to Integrate Autonomous Vehicles into Via Rideshare Program
3. DFW Airport's Mitzi Chollampel: "It's Relationships That Really Move the Needle."
4. Vivify Health Launches COVID-19 Mobile Solution for Providers to Screen and Monitor Patients Remotely
5. IT Company Auticon Hires Local Exec as CEO to Set its 'Sites' on DFW
6. Dallas Native's Everlywell Releases First At-Home COVID-19 Test Rollout
7. COVID-19: A Roundup of Resources for Small Businesses
8. HSC Researchers Make Stem Cell Discovery That Could Help Fight Coronavirus
9. Discovery: UTSW Studies Existing Drugs to Fight COVID-19, UTA Researches Economic Abuse
10. JPMorgan's Global CIO Talks Emerging Tech, Top Talent, and Honing in on DFW
---
Friday, March 20
COVID-19 COVERAGE
The First U.S. Company Has Announced an Upcoming Home COVID-19 Test
Dallas native Julia Cheek's (pictured above left) home health testing company Everlywell, which got a "Shark Tank" investment from Lori Greiner (right), will be offering at-home tests for COVID-19 starting on Monday. In order to buy a test, a telemedicine doctor can prescribe it through PWNHealth. The test kit will be sent within two days at the base price of $135. After samples are collected, they're sent overnight to an FDA-approved lab for testing within 72 hours. Around 30,000 COVID-19 tests are ready to be sent out, according to Everlywell, with hopes to ramp up to 250,000 a week. Read more here.
Coworking During the COVID-19 Era
Among DFW's coworking spaces having to make business adjustments is Her.HQ, a female-focused coworking space in Bishop Arts. Although the space shut down earlier this week, it's still making the most of its situation by offering its members virtual meetups, according to D Magazine. It also plans to host digital group meditations and provide members with a form of coworking through Google Hangouts and Slack.
Thursday, March 19
COVID-19: LOCAL RESTAURANTS STEP UP
Bowlski's Owner Launches Delivery Website to Save Neighborhood Restaurants
Craig Spivey, the man behind the historic movie theater-turned-bowling alley, has launched saveneighborhoodrestaurants.com to support local businesses during coronavirus. There's no fees for restaurants to participate, and no delivery charge for customers. Go here to see what local restaurants are also offering takeout and delivery specials during this time.
DFW Coronavirus Tracker: Texas Restaurants Can Deliver Booze
Governor Abbott issued a new waiver that allows Texas restaurants (with mixed beverage permits) to deliver alcohol with food purchases, starting immediately. He also directed the Texas Alcoholic Beverage Commission to waive provisions, which permits wholesalers and retailers to repurchase/sell back unopened inventory, the DBJ reports.
Oddfellows, Better Block Transform Restaurant into Outdoor Market
Adaptive urbanism nonprofit Better Block is teaming up with Oddfellows in Bishop Arts to transform the restaurant into one that makes more sense in the light of COVID-19. The makeshift pop-up outdoor market will use market stalls constructed by the Better Block crew (previously made for a now-canceled event) and fill them with Oddfellows stock, per D Magazine.
Dallas Restaurants Are Doing Good Deeds Even During COVID-19
And lastly, here's a roundup from CultureMap of generous things the local food and beverage industry has stepped up to do. It includes VisitDallas developing a micro-website, a Gofundme to help workers on Greenvile Avenue, the Deep Ellum Bartender Relief Fund, and more.
Wednesday, March 18
CONFRONTING COVID-19
Don't Miss Tomorrow's DRC COVID-19 Virtual Town Hall
The Dallas Regional Chamber knows that coronavirus is impacting the way all businesses are being run in ways that were unimaginable a few days ago. And they're no exception—the DRC has been surveying members and restructuring its 55-person team to navigate the uncharted waters. That's why it's calling all leaders and experts to participate in Confronting COVID-19: Keeping Business Running in the Dallas Region, hosted tomorrow at noon.
HONORS
UT Dallas Graduate Programs Ranked Among Best in Country by U.S. News & World Report
The University of Texas at Dallas' audiology program in the School of Behavioral and Brain Sciences was this year's highest-ranked UTD program, tying for second. Also in the top 10 was UTD's speech-language pathology program.
FOLLOW THE MONEY
PE firm focused on health care real estate looks to raise $150M
Dallas-based MedProperties Realty Advisors has already raised about $45M, according to the DBJ, but is now setting out for $150M in its third fund.
Tuesday, March 17
COVID-19 COVERAGE
The White House Asked Dallas-based Signify Health to Join the COVID-19 Task Force
 "The company's national network of providers and logistics expertise could be a key asset as screening and testing for COVID-19 ramp up," writes Will Maddox on D CEO. Signify will join a task force with the largest retailers and healthcare companies in the country, including leaders from CVS, Walmart, Walgreens, Target, LabCorp, and Quest. The company is meeting with White House officials twice a day, Signify Chief Strategy Officer Nathan Goldstein said. There's a collaborative spirit, and "everybody's there for the same reason." It's a service project for the benefit of the American people, Goldstein noted in a blog post. "We've got a long way to go, but we're up for the challenge." Signify Health has agreed to supply its network of providers to screen and test patients in their homes and at testing centers, Signify CEO Kyle Amrbrester told USA Today, reports Maddox.
Whiskey Maker in Lewisville is Using its Alcohol to Create Hand Cleaner Amid Coronavirus
Bendt Distilling Co. has been producing a hand cleaner with alcohol from its distillery for about a week, the DBJ reports. Bottles are being distributed free of charge. The alcohol percentage is 70%, versus the recommended 60%.
Monday, March 16
BREAKING
Dallas Mayor Limits Groups to 50; Closes Bars, Restaurants to Pick-Up Only
Mayor Eric Johnson says the new restrictions will go into effect at midnight tonight and are some of the most aggressive rules among Texas cities for minimizing the spread of COVID-19, per NBC DFW. Lounges, taverns, nightclubs, health clubs, and theaters will also have to close.
CORONAVIRUS COVERAGE
Hospitals Begin Drive-Through Testing and Screening at Limited Entrances
As the COVID-19 outbreak sweeps across North Texas, Parkland Health and Hospital System has begun drive-through testing for current Parkland patients, first responders, and other healthcare workers, per D Healthcare Business. The lab will be able to test 270 people a day once Texas relaxes its testing guidelines.
The Top 10
Dallas Innovates' most-read stories from March 8-14 2020.
1. Office Envy: These 15 Dallas‑Fort Worth Companies Attract Top Talent With Their Innovative Spaces
2. UTSW Researchers Discover Human Protein That Could Stop Coronavirus
3. Industry 4.0: CellAntenna Wireless Opens Regional Operations Center in Plano
4. JPMorgan's Global CIO Talks Emerging Tech, Top Talent, and Honing in on DFW
5. 'Drybar for Women of Color': Pressed Roots Launches Flagship Store in Dallas
6. Ericsson's Lewisville 5G Smart Factory Rolls Out First Product
7. Fort Worth Biotech Exact Diagnostics Offers Research Lab Standard for Coronavirus Testing
8. The Innovation Ecosystem: Dallas-Fort Worth is a Big Place. It's Also Remarkably Well Connected
9. Dallas' Blue Box Offers HVAC Coronavirus Scrubbing Solution
10. A New App From Two Former SMU Football Players Connects Search With Social
---
Friday, March 13
RANKINGS
The 250 Fastest-Growing Companies in Texas
The DFW companies topping the list are Case Energy Partners at No. 1, Allata at No. 2, and Good Faith Energy at No. 10. Inc.'s new spinoff of its annual Inc. 5000 list ranks the 250 fastest-growing companies in Texas by the highest revenue increases from 2016-2018.
CORONAVIRUS UPDATES
MTX Seeks to Help Flatten the Curve Through Free App
Dallas-based MTX Group will offer its MTX Health Monitoring and Control application to schools for free (a $500,000 value), which provides a centralized monitoring and control system allowing for people to quickly access resources if needed.
A Running List of Dallas Cancellations and Changes Due to Coronavirus
With gatherings of more than 500 people canceled and ones with over 250 people strongly discouraged in Dallas County, more events are being canceled or postponed every day. D Magazine has created a cumulative resource of local event cancellations to keep everyone up to date.
Thursday, March 12
Gabriel Barbier-Mueller to Receive D CEO's 2020 Pioneer Award
The Harwood International founder and CEO transformed a part of Uptown once known as Little Mexico into a European-inspired, $4 billion mixed-use neighborhood, writes Bianca Montez. Asked if he considers himself a pioneer, Barbier-Mueller considered the question: "I pushed the envelope," he told D CEO. Read more about the international developer known for building with unique, innovative, award-winning designs on Dallas Innovates.
DI PEOPLE
Transplace Appoints Former NASA Astronaut and Leader Susan Kilrain as New Board Member
Kilrain, a Navy veteran and one of only three women to ever pilot a space shuttle, reinforces the global logistics giant's focus on breakthrough ideas and innovation, the company said. "Transplace is comprised of technology leaders harnessing AI, machine learning, and other technology advancements to provide their customers a competitive advantage," Kilrain said. Transplace currently has $9B+ of freight under management and a growing global presence.
TECH FOR GOOD
RoboKind Donates up to $500,000 in Coding Software for Districts Experiencing Coronavirus (COVID-19) School Closures
The Dallas-based tech company announced an advanced release of some of its online coding software at no cost for students experiencing school closures due to the COVID-19 pandemic. RoboKind is the only US developer and manufacturer of Advanced Social Robots with instructional software.
Wednesday, March 11
WORLD NEWS
Frisco-based MTX Group Inc. has launched a disease-monitoring app for coronavirus cases
The new disease monitoring and control application could help prevent the spread of COVID-19. Using real-time data and AI, the app can track travelers' symptoms, predict at-risk communities, and suggest the outbreak's movement. Currently, only New York is using it, but the Frisco-based company is talking to DFW Airport and others, the DMN reports.
PEOPLE MOVES
Workspace innovation company bolsters executive team
Dallas-based Vari, maker of the market-leading sit-stand desk, is promoting Sean Scogin from chief marketing officer to chief revenue officer and is adding Jeff Dinard as the new chief information officer. Scogin has been an exec with the company since its founding in 2014, and Dinard is the former CIO of Highland Homes, the largest single-family homebuilder in Texas.
ART
Psychedelic Robot's owner calls it a Woodstock for Millennials
The Bivins Gallery at the Crescent first opened its Instagrammable, interactive pop-up museum in 2018, quickly grabbing the public's attention with its custom contemporary exhibitions and immersive experience. Now, Bivins is opening its third exhibition, Illuminated Walls, which will marry technology and art to show the "quintessential of a modern world," per The Observer.
Tuesday, March 10
CUE THE APPLAUSE
The List is In: The World's Most Innovative Companies in 2020 
You'll find familiar Dallas-area names among Fast Company's picks, including Neighborhood Goods (No. 8 Retail), Dallas Cowboys (No. 4 VR/AR), and Kodiak Robotics (No. 6 Transportation). Along with FC's annual Top 50 list, the publication highlights the top ten in 44 industry sectors and seven regions.
Go Energistics (GoE) Named No. 8 on the Vet100 List
The Dallas company, which has a tagline of "Serving Those Who Serve," helps military and veterans' healthcare systems plan, design, and activate "innovative buildings and healing environments." The Vet100 list of the fastest-growing veteran-owned or operated businesses in America was born out of the iconic Inc. 5000 list. GoE was No. 104 on the Inc. 5000 in 2019.
WHAT ELSE?
Monday, March 9
TOP OF THE LIST
If a Recession is Coming, These Texas Cities Are the Place to Be
Another week, another ranking. With uncertainty in the global market, its good to know that several North Texas cities made Smart Asset's list of the most recession-proof cities in the U.S. Frisco led the way, with Plano and Denton not far behind. Scores were based on employment, housing, and social services.
FOLLOW THE MONEY
NGP Energy Capital Starts Fund Focused on $20M and $30M Investments in Power Transformation
A new private equity fund will commit "tens of millions in new capital to renewable energy, power, energy storage, efficiency and transportation sector startups." NGP Energy Capital Management, which has offices in Dallas, announced its investment in the spinoff tech fund this month.
ARTS
Community Beer Co. Celebrates Dallas Art Month With Cans Designed by Local Artists
Starting this month, you can grab a beer from Community Beer Co. in a can designed by three locals, per the Dallas Observer. Proceeds from the special edition Texas Lager will go to Texas Arts Marketing, a nonprofit that works with the Dallas Office of Arts and Culture to fund public installations and projects.
Goldman Global Arts and Westdale to Bring World Class Street Artists to Deep Ellum
The long-term installations you'll be seeing pop-up over the next month are the result of a new public art program from Goldman Global Arts and Westdale Real Estate Investment and Management. Six international artists will get to add their touch to the neighborhood's rich cultural landscape.
The Top 10
Dallas Innovates' most-read stories from March 1-7, 2020.
1. Paul Quinn College Has a New Outdoor Basketball Court, Courtesy of the Dallas Mavs
2. Dallas Ranks Eighth Among Cities Where Women Break the Glass Ceiling
3. Innovator Awards: Fort Worth Mayor Price Names 4 Companies 'Best Place for Working Parents' Winners
4. Unicorns Can Happen Here. Why Dallas-Fort Worth is Fertile Ground for Tech Startups
5. TMGcore Unveils its Transformative Data Center Platform—And it's About the Size of an SUV
6. California Telecom DZS is Moving its Headquarters to Plano
7. Motherboard: Richardson's High-Tech Past, Present, and Future Honored in New UTD Art Installation
8. DI People: Cinemark, Brinks Home Security, Medical City Children's Make Leadership Announcements
9. UT Dallas Researchers Develop a New Cybersecurity Tool That Actually Welcomes Hackers
10. Texas Central Makes $5.9B Deal With Spanish Firm to Develop, Operate High-Speed Rail Line
---
Friday, March 6
BREAKING
SXSW cancels its 400K-person conference due to coronavirus
Heads up, North Texans: SXSW has officially been cancelled. But, organizers of the tech, music, and media conference are exploring options to reschedule the event or provide a virtual online experience. Per TechCrunch, SXSW says it will be in touch as soon as possible with ticketholders and participants.
TECH TOWN
Dallas – after falling short last year – lands among cities with promising source of disruptive tech
KPMG's 2020 Global Technology Industry Innovation Survey lists Dallas 19th (a jump from not making the top 20 last year) in its ranking of the most promising source of disruptive technologies outside the Bay Area. Singapore was first, followed by London, Tel Aviv, Tokyo, and NYC, the DBJ reports.
SOCIAL INNOVATION
Dallas nonprofits to merge, provide multi-generational literacy programs
The Aberg Center for Literacy and Literacy Instruction for Texas (LIFT) are merging to create a new organization that will provide North Texans multi-generational literacy education programs, according to the DMN.
Thursday, March 5
TECH BYTES
AT&T nabs Google Cloud for 5G services partnership
With the new collaboration, Dallas-headquartered AT&T's new 5G network will now help speed up cloud applications for Google's corporate customers. Fortune writes that it's intended for customers wanting access to apps with features like AI, machine learning, and big data analysis. The news is similar to a deal AT&T announced with Microsoft Azure last year.
HEALTHCARE
Dallas has the First Clinic in Texas to Test for Coronavirus
Dallas County Health and Human Services, in partnership with state and federal agencies, is going to run the first Texas clinic with the capability to test for coronavirus, D CEO reports. The lab, which fits into the preparedness plans currently in place, will serve several North Texas counties.
TRANSPORTATION
Hyperloop Selection Process in North Texas Moves Into Second Phase Amid Some Opposition
The Virgin Hyperloop One project, the magnetic-levitation system that would zoom between DFW and Laredo at speeds of 670 mph, has moved into its second phase of development after a council vote, per The Texan. The decision for the third phase is expected late next month.
FOLLOW THE MONEY
Greatbatch Backs Cardionomic's $15.8M Funding Round
Frisco-based Greatbatch was among the investors for Forest Lake, Minnesota-based Cardionomic Inc.'s latest funding round. Cardionomic raised the money to further clinical research of its neuromodulation device for heart failure, reports Twin Cities Business. The company also plans to use some of the funding for product development. Greatbatch previously invested in Cardionomic's Series A funding round, which managed to raise $20 million. 
savusol Raises Undisclosed Amount of Seed Funding
The Celina-based company creates renewable hydrocarbon fuels from the geothermal energy of hydrothermal vents. savusol's fuel is made from CO2, hydrogen, and the energy of hydro-thermal vents through patent-pending technology, according to its website.
Wednesday, March 4
DALLAS STARTUP WEEK WATCH
DSW20 announces Launch Party and Startup Alley
As promised, we're continuing to keep you up-to-date on all things Dallas Startup Week. Today, the team announced the networking event of the year. Held at Gilley's Dallas on Monday, April 27, the Launch Party will kick off DSW, and feature Startup Alley, where local entrepreneurs can showcase their products and services (apply for that here).
What to Expect at Digital Fight Club and the Women of Innovation Summit
Here's some details Dallas Startup Week released about its major events, this year's tracks, and track captains.
Dallas Innovates is the media sponsor for Dallas Startup Week.
TECH BYTES
Ericsson starts producing 5G equipment at first U.S. smart factory in North Texas
Ericsson announced today that it would have the "most advanced 5G technology manufacturing facility in the U.S." fully operational in late 2020. Already the factory has produced its first 5G base station, per the DMN. Ericsson first announced it chose Lewisville for the $134M fully automated smart 'Factory of the Future' in September.
DIALED IN
Dallas gets a new additional possibly cooler telephone area code
945 is now a Dallas thing. The Public Utility Commission of Texas predicts that 214, 469, and 972 will run out in 2021, so it approved a new area code. According to Governor Greg Abbott, the add represents prosperity for Dallas' growth and economic vitality, CultureMap reports.
Tuesday, March 3
SHATTERING STEREOTYPES
Dallas Ranks Eighth Among Cities Where Women Break the Glass Ceiling
Ahead of International Women's Day on March 8, SmartAsset conducted an analysis on the odds of working women securing management roles and breaking the glass ceiling. Dallas placed in the top ten.
ON-DEMAND
Amazon taps Dallas for speedier same-day deliveries, creating hundreds of jobs
Dallas and three other cities will be the first to receive even faster same-day deliveries from Amazon through the creation of smaller, but more efficient facilities, per the DBJ. Locally, the new facility will be located in Carrollton. Once established, you can select items labeled "Today by" for delivery throughout the day or "Overnight" by 8 a.m.
JOBS
Auto dealership IT services firm plans to triple workforce in Garland
Helion Technologies is planning to have 3x the space and number of employees in Garland, its second-largest hub. In order for Helion to double its user-base of dealership employees in the next five years, it plans to increase its Garland workforce to 135 over the next 3-5 years, according to the DMN.
Monday, March 2
TECH BYTES
AT&T introduces new TV service as it looks for a fresh way to appeal to the masses
The "next generation video experience" from AT&T was launched nationwide today after over six months of testing. AT&T TV comes with a small device, uses Internet connection, and allows popular applications like Netflix to be used, along with traditional channels, according to the DBJ.
STARTUP
Dallas startup Sol Planted will help your houseplants thrive
The newly launched startup matches customers to plant, then provides hand delivery, setting up, and a maintenance overview. The plants are exotic yet easy to care for (especially indoors), and comes with a comprehensive care guide. Delivery will be offered in Dallas County and several northern suburbs first, according to D Magazine.
---
Friday, Feb. 28
EXPANSIONS
State of the City: Mayor announces new large-scale manufacturing facility in Fort Worth
Linear Labs, maker of the revolutionary Hunstable Electric Turbine, is expanding with a new large-scale manufacturing plant at the AllianceTexas development, Mayor Betsy Price announced Friday during her State of the City address. Based in Fort Worth, Linear Labs' manufacturing plant is expected to create more than 3,000 high-tech jobs in the region in the next 10 years, per the Fort Worth Business Press. Linear Labs is also "moving an advanced manufacturing facility and corporate office from Mexico to Fort Worth. That's reshoring," Price said. Last year, Linear Labs, which was co-founded by Brad Hunstable (above), announced the launch of its smart electric motordesigned specifically for micromobility use, like e-scooters.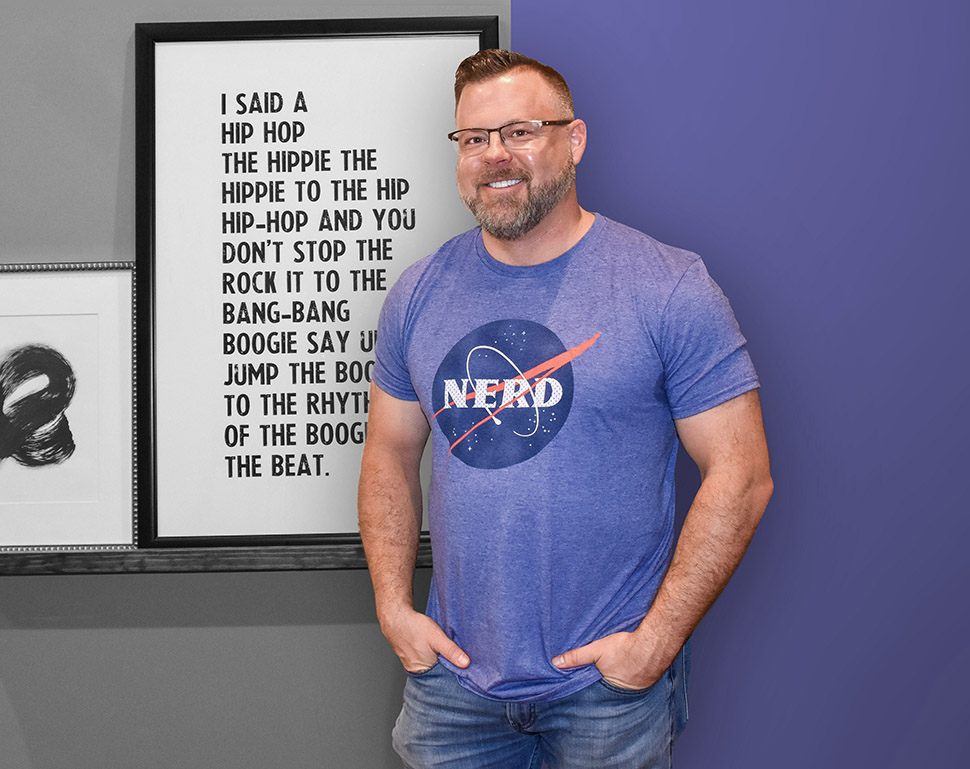 TEST DRIVE
Fort Worth is among potential sites for electric vehicle plant employing 200
Vancouver-based ElectraMeccanica Vehicles Corp. is scouting roughly a half dozen cities, including Fort Worth, according to the DMN. The new facility, which would produce single-seat, three-wheeled Solo electric vehicles, would employ about 200 people.
Thursday, Feb. 27
GROUNDBREAKING
UT Southwestern Finds Coronavirus Vulnerabilties
The world has been buzzing about the coronavirus outbreak, which has killed more than 2,000 people worldwide. That probed data scientists at UT Southwestern, who have now identified potential vulnerabilities in the virus that could help in vaccine development and further studies.
ON THE LIST
2020's Hardest-Working Cities in America
Four Texas cities have landed on WalletHub's new list of places with the strongest work ethic. Irving (No. 5) came in first for the state, with the lowest share of households where no adults work at 11.75%. It was followed by Corpus Christi (No. 7), Austin (No. 9), and Plano (No. 10).
EXPANSIONS
PDR architecture firm opens Dallas office
Global design, architecture, and consulting firm PDR has opened a Dallas regional office, expanding its presence in North Texas. PDR has a diverse set of clients, including DFW's ExxonMobil, Texas Instruments, and USAA.
Wednesday, Feb. 26
FASHION IN BLOOM
UNT Texas Fashion Collection explores how designers have redefined rules of dress for men in NorthPark Center exhibit
A new exhibit at NorthPark Center looks at how fashion designers throughout history have redefined the rules of menswear through a flower-inspired aesthetic. "Bloom Men," opening March 3, showcases men's clothing from the Texas Fashion Collection at UNT's College of Visual Arts and Design. You'll find everything from elaborate, hand-embroidered court dress of the late 1700s to brightly-hued resort wear of the 1970s.
EXPANSIONS
Critical Start Grows Business By More Than 100%, Expands Headquarters
The Plano-based cybersecurity firm grew its Managed Detection and Response business by 101% due to mid-size firms and enterprises looking to combat security threats. Last year, Critical Start received a $40 million minority investment, which helped the company significantly expand its services.
HITTING THE ROADS
Your Ad Here—Uber Moves Into Car-Top Digital Billboards
This April, Uber is launching a new ad program that puts digital screens on top of drivers' cars. Called Uber OOH (out-of-home), the advertising will first be on the roads in Dallas, Atlanta, and Phoenix, according to Wired.
Tuesday, Feb. 25
TECH BYTES
Tyler Technologies Helps the State of Texas Reach E-Filing Milestone
Plano-headquartered Tyler has helped the state achieve its electronic filing mandate for all criminal and non-criminal case types. All of Texas' 254 counties are now using eFileTexas, a Tyler Technologies electronic filing solution.
Dallas Public Library allowing residents to take internet home with hotspot lending
In an effort to make internet more accessible, the Dallas Public Library is making 900 mobile hotspots available for checkout at 10 library locations. Library Director Jo Giudice says that the "neighborhoods with the largest digital divide" were identified for the pilot.
BUSINESS
Workers' pay is rising faster in Dallas than the rest of the U.S.'
According to newly released federal data, private-sector workers in Dallas saw their average wages increase by 5.1% in the 12 months that ended in September, per the DMN. That's the largest increase for the period since 2016—plus, Dallas County's increase was bigger than the national average.
Monday, Feb. 24
MAJOR MONEY
Warren Buffett calls this Fort Worth company a 'lead dog' in Berkshire Hathaway's portfolio
In Buffett's annual shareholder letter, he singled out Fort Worth's BNSF, operator of the country's biggest freight railroad network. BNSF has 32,500 miles of track, employing 46,000+ at its North Texas HQ, the DMN reports.
TECH BYTES
Bell's New Design Could Make Helicopters Quieter—and Safer
Bell's recently released helicopter design would replace a helicopter's "mechanically driven tail rotor assembly with four much smaller, shrouded electric fans," Wired reports. In doing so, helicopters could become safer and easier to fly, while also providing a basis for further electrified aircraft developments.
HEALTHCARE
Medical City Healthcare Opens New Nursing Education Center
The new HCA Healthcare Center for Clinical Development in Frisco is a $4.8M facility with interactive mannequins that mimic real patients, simulated care environments, advanced training, and more.
The Top 10
Dallas Innovates' most-read stories from Feb. 16-22, 2020.
1. Dallas Aerospace Startup FusionFlight Takes Off With Fully Autonomous Drone
2. The National: Massive Downtown Dallas Redevelopment Gets New Name and First Tenant
3. Career Connection: New Search Engine Helps 'Often‑Overlooked Talent' Find Training for In-Demand Jobs
4. Meet Night Media: The Dallas Digital Talent Agency Behind Some of the World's Biggest YouTube Stars
5. Texas Ranks No. 2 in 'Best States for Black Entrepreneurs' Study
6. Arlan Hamilton's Backstage Capital Tour is Coming to Dallas
7. DI People: Opendoor, Southwest Airlines, and Collective 54 Make Exec Moves
8. UNT Will Start Texas' First AI Master's Degree Program in the Fall
9. Innovative Spaces: Tyler Technologies Leads a Culture of Health at its Plano Headquarters
10. Artist Uprising Brings 'Work Hard Shop Harder' Mural to The Shops at Park Lane
---
Friday, Feb. 21
TRANSPORTATION
Driverless shuttle debuts at Dallas airport
If you get on 'Emma' in the south remote parking lot at Dallas Fort Worth International Airport, don't try to strike up a conversation with the driver—there isn't one. Short for Easy Mile Mobility Assistant, Emma is an autonomous shuttle being used as part of a pilot program.
DART's new kiosks make it a little less frustrating to ride a bus
In an effort to help passengers know if their bus is on its way or already gone, Dallas Area Rapid Transit is rolling out free, public Wi-Fi and real-time bus arrival times through new digital kiosks being installed at 300 locations, per CultureMap Dallas.
TECH BYTES
Manduu America Brings Electrical Muscle Stimulation Fitness to Dallas
Manduu, which offers electrical muscle stimulation technology (EMS) for fitness, has opened its first location in Dallas at Preston Center. The center offers 15-minute customized sessions that activate muscle fibers through whole-body EMS.
STARTUPS
Capital Innovators taps new fund to invest in 7 startups
Hidrent, a Prosper-based platform to connect off-duty firefighters with handyman jobs, is one of seven startups that have been accepted to the spring cohort of St. Louis accelerator program Capital Innovators, per the St. Louis Post-Dispatch. We told about Hidrent's funding efforts last year.
Thursday, Feb. 20
RANKINGS
The 10 best cities in the U.S. to move to right now
Curbed included Dallas on its list of "10 intriguing alternatives to unaffordable coastal metros." The website cites Dallas' desirable downtown living like Deep Ellum and the Design District, how lower cost of living is attracting businesses, and singled out Plano (for attracting Toyota) and Arlington.
AEROSPACE IS SOARING
Major aerospace company chooses DFW for headquarters of new unit
Triumph Group Inc. is combining two of its business units into a new unit called Triumph Systems & Support, which will be headquartered in Arlington, per the DBJ. Triumph says the new unit will combine some of its factories and repair centers under one management team.
Gulfstream investing $35M in new DFW facility
Business aircraft maker Gulfstream Aerospace Corp. is expanding its DFW footprint with a $35M investment to build a 160,000-SF maintenance facility at Fort Worth Alliance Airport, per the DBJ. Once completed, Gulfstream will transfer some resources from its location at Dallas Love Field, where it employs roughly 650.
COMING SOON
First Look: Stream Realty's Plans for The Quadrangle
Stream Realty Partners has revealed its development plans for Uptown's Quadrangle complex, and among them is a digital art installation that's the first of its kind for a Dallas office building, D CEO reports.
Wednesday, Feb. 19
REBRANDING
UNT Health Science Center reveals new brand identity
The University of North Texas Health Science Center at Fort Worth has rebranded with a new logo to emphasize its commitment to Fort Worth and to maintaining an innovative spirit. Now, UNTHSC will be known as HSC.
NOW HIRING
Uber is quietly hiring in Dallas for launch of temporary staffing service Uber Works
Uber is seeking to hire new teams for the launch of its temporary staffing service Uber Works, according to The DMN. Uber has already been hiring for other positions as it staffs its new regional office at The Epic in Deep Ellum.
TECH BYTES
Meet Moxi, Medical City Dallas' robotic nurse assistant
Medical City Dallas is the first hospital in North Texas to use a full-time robot in a clinical setting, reports Becker's Hospital Review. Moxi is intended to help optimize nurses' daily tasks, and has started with tasks like updating patients' medical records and delivering blood samples.
NEC Is the Most Important Facial Recognition Company You've Never Heard Of
Global tech company NEC's U.S. headquarters is in Irving, so when the Irving Police Department agreed in 2018 to use NEC's facial recognition technology, it was a pact between neighbors. OneZero reports that NEC has emerged as one of the world's largest providers of facial recognition technology.
Tuesday, Feb. 18
GROWTH
Dallas, Houston projected to see continued economic growth
Oxford Economics predicts that two-thirds of major cities may see an economic slowdown over the next two years—but don't count Dallas and Houston among them. Citing technology and highly skilled workers, the global forecaster said the two will join San Fran in continuing to see economic growth, with Dallas' projected GDP to grow by 2.2% between 2020 and 2021.
WATCH THIS
Samantha Brown spotlights Dallas on her Emmy Award-winning PBS show 'Places to Love'
You'll want to tune in for the Feb. 22 episode of Samantha Brown's show when she highlights her hometown of Dallas. Brown showcases hot spots in Deep Ellum, the Arts District, and Bishop Arts, saying the city has grown to be full of "small entrepreneurs who are creating personal experiences."
AROUND TOWN
Inside the 20 restaurants and bars opening at AT&T Discovery District in downtown Dallas
The $100M AT&T Discovery District is set to open in May as a high-tech restaurant- and art-focused development intended for more than just the 5,500 AT&T employees at its 2.5M-SF downtown campus, the DMN reports.
The Top 10
Dallas Innovates' most-read stories from Feb. 9-15, 2020.
1. CarOffer's Used Car Bidding Platform Hits $60M in Monthly Sales
2. Meet the Future 50: North Texas Innovators and Disruptors You Need to Know
3. 7-Eleven Pilots Cashierless Concept Store at its Irving Headquarters
4. Trend Micro Spin-Out Cysiv Gets $26M to Scale Its Cloud-based Cybersecurity Platform
5. Reata Pharmaceuticals Extends 122K Sublease as it Awaits New HQ Tower in Plano
6. Innovative Spaces: Tyler Technologies Leads a Culture of Health at its Plano Headquarters
7. Worlds Raises $10M in Series A Funding as Dave Copps' AI Startup Launches From Stealth
8. IF/THEN Exhibit at NorthPark to Display the Most Life-Size Statues of Women at Once
9. Career Connection: New Search Engine Helps 'Often‑Overlooked Talent' Find Training for In-Demand Jobs
10. Power Couple: How Jamie and Melbourne O'Banion Run Two of Dallas' Fastest-Growing Brands
---
Friday, Feb. 14
REAL ESTATE
Amazon Officials Confirm New DFW Fulfillment Center
Amazon continues to grow its footprint in North Texas, signing a lease for 1M SF of warehouse space in Irving at Dallas Fort Worth International Airport, D CEO reports. The space will be used as a fulfillment center and is expected to create 1,000 new jobs. The lease is just the latest for Amazon, which earlier this month announced others in North Fort Worth and Far East Dallas.
ESPORTS
Envy Gaming Hops Onboard Greyhound as Preferred Travel Partner for 2020 Esports Seasons
Dallas esports org Envy Gaming has formed a season-long partnership with Dallas-headquartered Greyhound. It's the first venture into the esports world for Greyhound, which will provide exclusive intercity bus transportation for Envy Gaming's teams. There will also be promotional opportunities for both, like custom-wrapped buses.
FORWARD THINKING
Plano mayor reveals plans for downtown expansion and smart-technology integration at State of the City
In his state of the city address last week, Plano Mayor Harry LaRosiliere called his vision for the city "Plano 4.0," and said he expects downtown Plano to expand with several development projects and the integration of smart features like transportation, education, public safety, and green infrastructure.
DIALED IN
Hey, You, Dallasite: Take the City's New Transit Survey and Tell Them Your Priorities
If you have opinions about getting around in Dallas, the city wants to know. For the second phase of its mobility plan, the city wants residents to take a survey about transportation system priorities. It's an opportunity to tell leaders how you want your tax dollars spent.
Thursday, Feb. 13
RANKINGS
Southwest Transplant Alliance ranks among the nation's top-performing organ procurement organizations 
The nonprofit has surpassed the Trump Administration's new federal guidelines in the highly regulated industry. 2019 was a record-breaking year with the most lives saved in STA's history: 1,308 organs recovered for transplant. In December, STA announced an expansion of its automated electronic referral technology across Texas, which could revolutionize organ donation and transplantation on a national level. Last March, the organization broke ground on a first-of-its kind facility in Dallas to further its mission to save lives through organ and tissue donation. It's scheduled to open in 2020.
PARTNERSHIPS
Bell partners with major airline as air taxi development continues
Fort Worth-based Bell is partnering with two Japanese companies—Sumitomo Corp. and Japan Airlines—as the helicopter maker works toward "mobility-as-a-service" offerings such as air taxis, the DBJ reports. Bell recently unveiled its latest air taxi concept, the Nexus 4EX, at CES in Las Vegas. 
TECH BYTES
MoneyGram Launches Innovative MoneyGram FastSend Service Enabling Customers to Send Money Directly to a Phone Number
Dallas-headquartered MoneyGram, a provider of cross-border person-to-person payments and money transfers, has launched a new service called MoneyGram FastSend, allowing consumers to send money to their friend's mobile phone number.
Wednesday, Feb. 12
ACTION PLAN
Weigh in on Dallas' Comprehensive Environmental & Climate Action Plan
Dallas has released the first draft of its new climate action plan, and it's open for public comment. The Office of Environmental Quality & Sustainability's Comprehensive Environmental & Climate Action Plan (CECAP for short) is focused on issues—reducing greenhouse gas emissions, flooding, public health, etc.—that align with the Paris Climate Agreement.
MONEY MAP
Dallas ranks third on FINTRX's list of the Top 10 cities for family offices
Roughly two-thirds of family offices, privately held firms that handle investment and wealth management for wealthy families, are in the U.S. According to FINTRX, 3.4% of them are in Dallas. Leading the list is New York with 18% and Chicago at 3.9%. Houston was No. 9 with 1.5%.
FUTURE WORKFORCE
Mayor Eric Johnson launches Dallas Works
The new initiative aimed at connecting students with summer jobs is an expansion of the Mayor's Intern Fellows Program started by Mayor Tom Leppert in 2008. Johnson says he wants Dallas Works to at least double the 2019 numbers—370 young people employed at 200+ major corporations. In less than two weeks, roughly 1,500 students and 75 companies have joined.
MAKING THE LIST
A virtual high five to some familiar names in DFW:
Tuesday, Feb. 11
GAMING
Game while you wait: Nintendo is bringing a Switch video game pop-up to Dallas Love Field
Nintendo is helping break the boredom of waiting for a flight by bringing a Switch gaming system pop-up lounge called "On the Go" to Dallas Love Field, from Thursday-March 26. Love Field is one of four airports that will feature the event, per the DMN. The pop-up will feature popular games like Mario Kart 8, Legend of Zelda: Breath of the Wild, Super Mario Odyssey, and Tetris 99.
MOVES
A couple of tech companies in California have quietly moved HQs to the Dallas area
Two more California companies have made North Texas home: SignEasy, a provider of digital signature technology, and Finical, an electronic payments tech firm. They aren't as big as previous transplants (Toyota, McKesson, Core-Mark, Charles Schwab), but each has 30 to 40 employees, per the DBJ.
FOLLOW THE MONEY
Integrity Marketing Group Acquires ThomasArts—A National Advertising Agency Focused on the Senior Market
Dallas-based Integrity Marketing Group has completed its acquisition of Salt Lake City-based ThomasArts. Integrity Marketing is one of the nation's largest independent distributors of life and health insurance products.
Monday, Feb. 10
FOLLOW THE MONEY
Private equity firm focused on the lower middle-market acquires Carrollton company through platform
Lewisville-based Alliance Source Testing, an environmental service platform of Align Capital Partners, has bought Carrollton-based METCO Environment. The deal should help boost Alliance Source Testing's standing as a national provider of source air emissions solutions across the nation.
BOOSTS
Downtown Dallas Inc. is keeping the focus on the center city
Over the past 20 years, downtown Dallas has gone from a place where the streets were empty after 5 p.m. and the urban core sported numerous empty buildings. Now, downtown has a new look: thousands of residents, businesses, and new developments. Downtown Dallas Inc. wants to see the comeback continue and has launched a new promotion aimed at business recruitment, retention, and investments, per the DMN.
ARTS
New HiFi Dallas concert venue opens with all local and regional bands
The HiFi Dallas, the city's newest concert hall that's connected to Mavs owner Mark Cuban, announced when it opens in May, it will feature exclusively local and regional acts, per CultureMap. Live Nation COO Ben Weeden calls the lineup an "exciting and diverse list of artists," for the venue, which will feature two floors, an outdoor patio serving beer, food, and cocktails.
LitTalk Gives Dallas Authors a Home, and an Audience
Sensing a dearth of author panels in Dallas, author Alex Temblador approached Writing Workshops Dallas founder Blake Kimzey with an idea to host a panel on diverse authors based in the Dallas area. Once Kimzey brought in Interbang Books as a partner, Temblador became founder and moderator of a new quarterly panel series called LitTalk, D Magazine reports.
The Top 10
Dallas Innovates' most-read stories from Feb. 2-8, 2020.
1. Meet the Future 50: North Texas Innovators and Disruptors You Need to Know
2. Power Couple: How Jamie and Melbourne O'Banion Run Two of Dallas' Fastest-Growing Brands
3. 7-Eleven Pilots Cashierless Concept Store at its Irving Headquarters
4. Reata Pharmaceuticals Extends 122K Sublease as it Awaits New HQ Tower in Plano
5. Jobs of the Future: The Hottest Areas of Tech Education
6. Hedera Hashgraph Joins the Fight Against Coronavirus by Powering a Data Visualization Tool
7. Worlds Raises $10M in Series A Funding as Dave Copps' AI Startup Launches From Stealth
8. These Are the 7 Trends That Could Shape Our Future
9. The Eagle Has Landed: American's New $350M HQ is 300 Acres of Opportunity
10. International Influence: How 5 Local Developers Are Making a Mark on North Texas' Skylines
---
Friday, Feb. 7
ENTERPRISE
Dallas-based Topgolf unveils small venue plans
The sports entertainment company has unveiled details of its new venue format, which will launch this year in smaller markets. The DBJ reports the venues are styled like an outdoor bar, featuring a 13-foot programmable video wall and a single-floor of Topgolf bays.
STARTUP
This Plano firm wants to help the region get the 'respect that it deserves'
Four years after self-funding their growing consulting startup, Plano-based ENO8 now has more than $2.5 million in annual revenue and has grown 40 to 50 percent year over year, according to co-founders Jeff Francis and Rishi Khanna. 
RANKINGS
This Dallas ZIP code clocks in among the smartest spots in Texas
A list from UnitedStatesZipCodes.org reveals that among Texas' top ZIP codes of residents who've earned a master's, professional, or doctor degree, is the 75205 ZIP code in the Park Cities, which houses SMU.
Thursday, Feb. 6
TEAMING UP
Dallas Cowboys team up with local university for new sports management MBA program
Starting next fall, the Dallas Cowboys and the University of North Texas are teaming up on an online MBA program in sports entertainment management, per CultureMap Dallas. While the courses are online, the program will include three on-site bootcamps at the The Star in Frisco.
ENVIRONMENTAL
Richardson-based Metropak is making recyclable mailers for online shopping
Metropak has received a recycled-content certification to produce bags and mailers out of plastic trash harvest from beaches and waterways all over the world, according to The DMN. 
COWORKING
New coworking operation lands in Southlake Town Square
Coworking company WorkSuites is putting in its 17th DFW location, this time at a 19,000-square-foot office in Southlake Town Square. The location is not far from one of the company's longtime locations in Grapevine.
EVENTS
Reunion Tower Lifts Love Higher for Valentine's Day 2020
This year, the Tower is introducing a 68-second elevator wedding ceremony up to the top of the GeO-deck—for couples who want to make it official or renew their vows at the Dallas icon. 

Wednesday, Feb. 5
TECH BYTES
Is Elon Musk considering Texas for a gigafactory? Here's the Twitter poll that's creating a buzz
Tesla CEO Elon Musk put up a two-word Twitter poll asking his followers, "Giga Texas?" As of earlier today, roughly 80 percent of those who responded voted in favor of it. A gigafactory is a large battery factory, and this isn't the first time Texas has been mentioned. In 2014, a location in southern Dallas was floated as a possible site that eventually ended up in Nevada, per the DMN. 
PREDICTIONS

On Topic: Dallas Business Leaders Forecast the Year
Three leaders in the banking, construction, and oil and gas sectors in Dallas-Fort Worth offer their perspectives of what 2020 will bring in North Texas, including their possible concerns and opportunities that may lie ahead.

TEAMING UP

Hedera Hashgraph to Leverage Armanino TrustExplorer in New Strategic Partnership
The Dallas-based public distributed ledger platform announced a partnership with national accounting and consulting firm Armanino, which will allow Hedera participants to leverage Armanino's DLT assurance technology platform, TrustExplorer, and its new Trusted Node data service that provides a transaction and account data source. 

Tuesday, Feb. 4
CREATIVE
Don't Skip This Community Barbecue with Nasher Prize Laureate Michael Rakowitz
Rakowitz is teaming up with Dallas' Break Bread, Break Borders and F.A.R.M. for an international community barbecue on Feb. 8, leading up to the opening of Rakowitz's show at the Nasher next month. "The intersection of food and art on full, delicious display," writes Eve Hill-Agnus.
FOLLOW THE MONEY
BGSF Acquires EdgeRock Technology Partners
BG Staffing Inc., a Plano-based workforce solutions provider, has acquired Boston-headquartered EdgeRock Technology Partners for $21.6M. The acquisition is expected to deepen and expand BG Staffing's IT solutions offerings.
REAL ESTATE DEALS
Another day, another Amazon deal — this time in Fort Worth
Yesterday, we told you about Amazon's recent partnership with Children's Health and its Far East Dallas warehouse lease. Now Amazon is taking 465,450 square feet in Fort Worth for a distribution site, which it plans to spend $22M on to redo the space, reports The DMN.
TECH CITIES
6 Emerging Tech Cities with Big Salaries, Growth: Dice Salary Report
DFW has seen a 5.8 percent increase in year-over-year tech salary growth with an average salary of $95,002. That makes DFW among the top six emerging tech cities in the U.S., according to Dice Insights.
Monday, Feb. 3
TECH BYTES
5 hospitals that partnered with big tech in January
On the Becker's Hospital Review list was Dallas-based Children's Health, which partnered with Amazon to provide Amazon Hub lockers for patients, families, and employees so they could receive and return packages at Children's Medical Center Dallas.
This Fort Worth-area library lets you check out tools, carpet cleaners and more
The Bedford library is launching a new program called Library of Things that allows card holders to check out things other than books, like an Instant Pot home repair tool kit. It's a "natural extension" of the library adding STEM kits, according to the Star-Telegram, and was made possible by a $3K grant from Dallas' Atmos Energy.
PARTNERSHIPS
ScoreSense Leverages Machine Learning to Take Its Customer Experience to the Next Level
Dallas-based One Technologies and data management provider Arrikto Inc. are partnering to incorporate Machine Learning into One Technologies' ScoreSense credit platform.
EXPANSIONS
Amazon's at it again—this time with a warehouse in Far East Dallas
Online retail giant Amazon is expanding its distribution footprint in North Texas with another large warehouse lease, per the DMN. Amazon has leased the 419,626-square-foot Eastpoint Distribution Center in Far East Dallas, which is owned by Dallas-based by Dalfen Industrial.
The Top 10
Dallas Innovates' most-read stories from Jan. 25-Feb. 1, 2020.
1. Meet the Future 50: North Texas Innovators and Disruptors You Need to Know
2. The Sinclair, the 'World's First All-Digital Hotel,' Opens in Downtown Fort Worth
3. The IQ: Richardson Innovation District Unveils New Name and Branding
4. T.D. Jakes Foundation Launches to Raise $100M for STEAM Education in Underserved Communities
5. These Are the 7 Trends That Could Shape Our Future
6. UNT's College of Merchandising, Hospitality, and Tourism is Overhauling Denton Square
7. International Influence: How 5 Local Developers Are Making a Mark on North Texas' Skylines
8. McKinney EDC Launches Innovation Fund for Tech Startups
9. Plano Restaurant Tech Startup OneDine Raises $5M to Broaden App's Reach
10. International Developers: Meet Mike Hoque From Dhaka, Bangladesh
---
Friday, Jan. 31
FOLLOW THE MONEY
New VC firm raises more than $15M for health care and tech startups
Lydia Partners, which has offices in Plano and Frisco along with Pensacola, Florida, has raised over $15 million for robotic tech startup Oxefit's Series A funding round. The firm also has other tech prospects, per the DBJ.
Austin still has the top tech salaries in Texas—but maybe not for much longer
According to the Dice 2020 Tech Salary Report, the average salary for a tech job was $95,118 in Austin last year, but Dallas wasn't far behind with a nearly 6 percent jump to an annual average of $95,002.
EDUCATION
Dallas' 7 Community Colleges Plan to Become 1
The Dallas County Community College District administration is submitting a proposal to its accreditor to combine its seven schools, the Observer reports. The move was made by the district chancellor, who hopes it will help students get the correct number of credits to graduate. The final decision will be announced in June. 
Thursday, Jan. 30
DINOS TO DALLAS
Animatronic Dinosaur Manufacturer Expanding HQ In Texas
Later this year, a new home from 350 life-size animatronic dinosaurs and bugs will open in Allen, where Billings Productions Inc. is building its new 50,000-square-foot headquarters and manufacturing facility. The company plans to include space for community events and offer tours, per Business Facilities.
TECH BYTES
VolunteerNow Launches Easy-to-Use Technology to Support School Partnerships
National nonprofit VolunteerNow has launched "VOLY for School Partners" to make fostering and building relationships with the community even easier for schools. The state-of-the-art software will help manage, document, and track partnerships with local businesses and organizations.
ParkHub Supports SP+ GAMEDAY at the Big Game for the Fifth Year Running
Dallas-based technology startup ParkHub and SP+ Gameday are teaming up for the fifth straight year to help fans park in time for the Super Bowl this weekend. SP+ Gameday will use ParkHub's cutting-edge parking tools to handle the high volume of traffic expected.
New school in Fort Worth suburb includes sensory garden, other amenities
Ground will be broken in March on a new building for Birdville School District's aging Smithfield Elementary School in North Richland Hills. The new campus will feature a sensory garden for special needs students, upgraded tech and security, and more, per the Fort Worth Star-Telegram.
Wednesday, Jan. 29
FUTURE FORWARD
TREC Dallas Hosts A Roadmap to Dallas' Equitable Development
Our colleagues at D CEO Magazine live tweeted TREC's panel on equitable development and neighborhoods yesterday. There, it was announced that TREC's Community Fund is creating an affordable housing loan fund—seeding the fund with $2.6M—for its three target neighborhoods. Back in October, the Community Fund received a $6M investment from JPMorgan Chase's Partnerships for Rising Opportunity in Neighborhoods program, the largest single investment ever awarded.
NEW PROJECTS
Compass Datacenters Adds Second Dallas Area Campus
Addison-based Compass Datacenters LLC has purchased 225 acres in Red Oak, just south of downtown, for a campus that will support hyperscale, cloud, and enterprise customers. The Compass CEO said the Dallas area is "one of the most dynamic data center markets in the country," and he's right—this month, we ranked third among 38 global markets in Cushman & Wakefield's global Data Center Market Comparison.
EDUCATION
SMU and PEP Launch 'World's First Certificate in Prison Entrepreneurship Education'
The PEP is a three-step process to earning a Prison Entrepreneurship Education Certificate of Completion. The intent is to build sustainable programs on campuses to offer resources and real-world business skills to inmates.
FOOD & BEV
Fun restaurant dedicated to all things avocado opens at Dallas' Trinity Groves
Trinity Groves Founder Phil Romano and Avocados From Mexico are partnering on an avo-only venture: AvoEatery. The new restaurant—also intended to be a living lab for AFM to test new avocado concoctions—is slated to soft open in Romano's West Dallas restaurant incubator on Jan. 30.
Tuesday, Jan. 28
ACCOLADES
University of Texas at Dallas Engineering Building Earns 2019 MCA Chairman's Award
UTD's Engineering & Computer Science Building in Richardson won the Chairman's Award in the Education: Colleges and Universities category. The new 206,000-square-foot building features hands-on learning environments for engineering education, advanced research labs, and showpiece spaces for industry partnership. And, of course, it's made of metal.
SOCIAL GOOD
'Anyone can save a life' 
The University of North Texas Health Science Center in Fort Worth has launched an ambitious project to prevent opioid deaths in North Texas. UNTHSC will begin distributing 9,000 doses of Naloxone, known by the brand name Narcan, and train students, employees, and community members to administer the life-saving medication.
ARTS & ENTERTAINMENT
Dallas' newest concert venue debuts in Design District via Mark Cuban
A new state-of-the-art 1,000-seat entertainment venue is scheduled to open in May next to the Mavs' practice facility Called The HiFi Dallas. The venue will be a partnership between Mavs owner Mark Cuban and Live Nation. It will set a new standard for music clubs, CultureMap Dallas reports, giving guests an up-close experience with artists and performers.
Barry X Ball Brings Together Classical Art and Technology at the Nasher
American sculptor Barry X Ball uses 3D scanning tech, computer-aided modeling software, and CNA milling machines to recreate familiar forms, per D Magazine. Ball's first major U.S. museum exhibition, Barry X Ball: Remaking Sculpture, is on display at the Nasher Sculpture Center through April 19.
Monday, Jan. 27
Alto Launches New Art Car In Support Of American Heart Month
Through February, the Dallas-based rideshare is donating a portion of the money from trips taken in its "Heart Car" to the American Heart Association Dallas Division in honor of American Heart Month.
What Rideshare Could Mean For North Texas Healthcare
When rideshare come to mind, people don't typically think about healthcare. But Uber has a division called Uber Health that provides healthcare professionals the option to order rides for patients. It's available everywhere Uber is in service and could "add safety, reduce costs, and open up opportunities for North Texas' isolated seniors," according to D CEO.
TECH BYTES
Texas Capital Bancshares launches digital bank where consumers earn airline miles instead of interest
Texas Capital has announced a collaboration with American Airlines through Bask Bank, a digital savings account allowing for incentive-based savings, reports the DBJ. Bask lets users accrue American Airlines AAdvantage miles instead of interest.
REDEVELOPMENT
Dallas Mayor Eric Johnson Discusses Hensley Field's Potential During White House Visit
Mayor Johnson spoke with a Trump Administration official about possibly redeveloping a former Naval Air Station called Hensley Field. Although the City of Dallas owns the location, it must request for qualifications for a "Re-Use and Redevelopment Master Plan" before it changes the site, per NBC DFW.
The Top 10
Dallas Innovates' most-read stories from Jan. 19-25, 2020.
1. Uber Starts its Hiring Process in Dallas
2. It's Tyme: Local Organizers Apply to Form a New Bank in Dallas
3. UNT's College of Merchandising, Hospitality, and Tourism is Overhauling Denton Square
4. DI People: Toyota North America, Sally Beauty, Allie Beth Allman, Bottle Rocket Make Leadership Moves
5. Meet the 46 Winners and Finalists from the Innovation Awards 2020
6. Real Estate Tech: RealPage Acquires Engagement Platform Modern Message
7. The (Alcon) Family Tree: How One Company Seeded a DFW Life Science Legacy
8. Plano's DoctorLogic Announces $7M Series A Round
9. A Front Row Seat: Debra von Storch Looks Back on Four Decades in the DFW Entrepreneurial Ecosystem
10. Dallas is No. 3 Among Global Data Center Markets, C&W Study Says
---
Friday, Jan. 24
NOTABLE IN NORTH TEXAS
5 Executives and 100 Companies and Products Leading in Innovation in 2020
Local companies were included in Business Intelligence Group's 2020 BIG Innovation Awards, which recognizes the organizations, products, and people bringing new products to life. Winners in DFW include: Fort Worth-based Alcon's AcrySof IQ PanOptix Trifocal Intraocular Lens, Texas-based Hypergiant Industries' Eos Bioreactor, Plano-based Masergy's AIOps, and Dallas-based next-gen retailer Neighborhood Goods.
GIVING FOR GOOD
State Fair of Texas Awards $483K in Grants to 67 South Dallas Nonprofits
The Dallas Innovation Alliance and the University of Texas at Arlington are among the 67 South Dallas organizations awarded more than $483,000 in grants from the State Fair of Texas. Grants were given to organizations focused on building the local community in areas such as education and economic development. 
GROWTH
AllianceTexas added more than $7 billion to the economy last year
AllianceTexas in the North Tarrant and Denton counties generated $7.3 billion in economic activity in 2019, reports the DMN. The development currently houses 525 companies and has added $83.74 billion to the DFW economy in the past 30 years.
LAYOFFS
Playful Studios "significantly reduces" full-time staff
McKinney's Playful Studios, maker of the Lucky's Tale game series, significantly reduced its full-time staff due to its transition to a new production model, reports GamesIndustry.biz. Playful's founders Paul and Katy Drake Bettner discussed their decision in a blog post, noting that it was "incredibly difficult."
EXPANSIONS
Coworking Operator Embraces New Model As It Expands Across U.S.
Serendipity Labs, a New York-based coworking firm, is changing its business model to become franchise-based as it enters six new markets in 2020—including 28K square feet of office space in McKinney.
A BIG BITE
This North Texas business owner is eating nothing but dog food for 30 days
Mitch Felderhoff, the co-owner of North Denton pet food distributor Muenster Milling Co., is so confident in the freshness of his product that he's taking on 30 days of eating nothing but his company's dog food. 
Thursday, Jan. 23
Jerry Jones Has Formed A Commercial Real Estate Brokerage
The billionaire Dallas Cowboys owner quietly entered the commercial real estate business last year with Blue Star Commercial Real Estate firm, Bisnow reports. Jerry Jones was already in the real estate business with his Blue Star Land operation, but Blue Star CRE is a separate business. Blue Star CRE told Bisnow it's interested in a 13-building, 3.6-million-square-foot office portfolio currently being offered by Dallas-based AT&T Inc. Jones owns 500 acres of land in Frisco, where The Star mixed-use development and headquarters for the Cowboys is located.
NOW OPEN
New $127M Building for A&M's Dental School Opens in Dallas
Students at the Texas A&M College of Dentistry in downtown Dallas returned from winter break to a new $127 million, nine-story Clinic and Education Building. It's the first stand-alone building constructed for the dental school since 1950, NBCDFW reports.
AWARD WINNING
Nobel Prize winner from Alice, Dallas philanthropists named as 'History-Making Texans'
Prominent Dallas philanthropists Edith and Peter O'Donnell Jr. will be honored by the Texas State History Museum Foundation at the Texas Independence Day Dinner on March 2. Also to be recognized is James P. Allison, a Nobel Prize winner in medicine who grew up in the South Texas city of Alice.
INVENTIONS
UT Dallas researchers create fridges with a twist
Researchers at UTD have developed a new cooling device called the 'twist fridge,' per the DMN. We first told you about this research last year, noting that the team demonstrated the refrigeration technique on diverse materials like rubber, fishing line, and nickel titanium wire.
COMING SOON
Thinking small: New downtown Dallas hotel will have 'micro' rooms
Sova Hospitality plans to turn a 90-year-old historic three-story building next to the East Quarter development into a unique, 39-room 'micro-hotel,' per the DMN. Sova plans to open it this summer with a lobby bar and saunas. 
Wednesday, Jan. 22
PARTNERSHIPS
Molly Ringwald Makes Super Bowl Ad Debut With Avocados From Mexico
After AFM announced last week it was giving this year's Super Bowl campaign a high-tech sheen through blockchain, it's now teasing an advertisement featuring Golden Globe-nominated actress Molly Ringwald. But as always, avocados remain the star of the show.
UNT Health Science Center and Quest Diagnostics announce collaboration
Fort Worth's UNTHSC and Quest Diagnostics are collaborating to bring together data, research, and tech to help improve the prevention and the treatment of people at a high risk for preventable diseases such as chronic kidney disease and diabetes, per Fort Worth Business Press.
Jacobs Joins The Valuable 500, Furthering its Commitment to Diversity in the Workplace
Jacobs has joined over 200 companies who have pledged to take a stand on diversity encompassing disability in the workplace through its membership in The Valuable 500. 
RANKINGS
Dallas takes No. 6 spot in list of top cities to move to in 2020, poll says
In a CubeSmart.com poll asking the question "Where would you move to in 2020, if you could move anywhere in the U.S.?," Dallas placed sixth based on more than 1,000 Americans' answers, reports WFAA. CubeSmart noted that Dallas is the perfect move for "career climbers."
TECH BYTES
Fort Worth's Hill School Unveils First-of-its-Kind New Website
The Fort Worth college preparatory, full-service school has created a website built for people with learning differences, which includes dyslexia font toggles and typefaces, user-controlled efficiencies, and other helpful tools.
Tuesday, Jan. 21
TECH COMPANIES COME TO DFW
California Tech Firm Tanium Leases Office Space in Addison for Expansion
Tanium, a technology management and endpoint security company, will take up 12,992 square feet at Spectrum Center, according to CBRE.
Australian 3D Metal Printer Maker Opens First U.S. Location in Allen
The new 4,112-square-foot office is on S. Greenville Avenue.
COOL JOBS
Tenet Healthcare hiring NBC5 Meteorologist Brian James
James has been chosen for the newly-created meteorologist position at Tenet Healthcare in Dallas where he'll be joining its emergency preparedness and response team.
FOLLOW THE MONEY
Exela Technologies Announces Closing of $160 Million Financing
The business process automation company has entered into a 5-year, $160 million accounts receivable securitization facility following its debt reduction and liquidity improvement initiative, which it previously announced late last year.
INVENTIONS
UNT Lab Creates Credit Card Skimmer Detection Device
UNT's Cyber Forensics Lab has created a product that could help people find credit card skimmers located at gas pumps. A patent has already been filed on the device, according to NBC DFW, and could save people from getting their credit card numbers stolen. 
The Top 10
Dallas Innovates' most-read stories from Jan. 12-18, 2020.
It's Tyme: Local Organizers Apply to Form a New Bank in Dallas
2. IT People: Meet Toyota's Sailendu Mohapatra
3. Kanna's Home Base is Dallas, But It's Growing Outside the State
4. A Front Row Seat: EY's Debra von Storch Looks Back on Four Decades in the DFW Entrepreneurial Ecosystem
5. Meaning, Mission, Immersion: How the Dallas Region Draws Top IT Talent
6. Startup Funding: Who Got the Money in 2019
7. Dallas PropTech Dottid Raises $3.85M in Seed Funding Round
8. Irving's Avocados From Mexico Brings Blockchain to its Super Bowl Party
9. CES 2020 Recap: Dallas-Fort Worth Shows Up and Shows Off
10. F&B/CPG: How a New Initiative Plans to Catalyze a Growing Industry in Dallas-Fort Worth
---
Friday, Jan. 17
Stryve Announces Four Leadership Moves as the Plano Snack Company Ramps Up Growth
After previously doubling its annual revenue, Stryve is adding a co-CEO and three C-Suite executives to its team as it expects its sales to double once again in 2020.
TECH BYTES
Inside the New Tech of Fort Worth's Legendary Rodeo
As the Fort Worth Stock Show and Rodeo begins this weekend, attendees may notice some high-tech upgrades including the second largest continuous video board display in the U.S., along with 18 video cameras to enjoy the rodeo from every angle, reports NBC DFW.
FOLLOW THE MONEY
Coltala Holdings' Trudela Partners Buys Metro Energy Savers
Metro is the second acquisition by Trudela, a DFW-based company specializing in home service repairs and maintenance, in 2020. The acquisition expands Trudela's service coverage with more growth expected in the future.
Thursday, Jan. 16
COWORKING
Serendipity Labs adding third location to DFW network
Flexible workplace brand Serendipity Labs announced six new locations today, one of which is in McKinney. The 27,500-square-foot space will span the first two floors and third floor mezzanine at the HUB 121 Office Park. In a partnership with Dallas-based HALL Group, Serendipity Labs also has space in HALL Arts and Frisco's HALL Park.
SUSTAINABILITY
Every Bottle Back coalition to invest nearly $3 million in D-FW recycling
Keurig Dr Pepper, Coca-Cola Co., and PepsiCo have picked Dallas as the first city to get funds from the trio's Every Bottle Back initiative. Announced in October, the initiative is a $100M commitment to decrease plastic waste—in DFW, the $3M will go to recycling infrastructure, education, and collection, per The DMN.
ESPORTS
Complexity Gaming, NFL Alumni, and Frisco Education Foundation Team Up to Launch the GameStop High School Esports Challenge
The Dallas Cowboys' esports organization Complexity Gaming is partnering with NFL Alumni and Frisco Education Foundation to host a mix of online tournaments and in-person semi-finals at Complexity's headquarters at The Star in Frisco. These tournaments will be part of the GameStop High School Esports Challenge, which will culminate in an "esports triathlon" where finalists will compete in three games (Rocket League, Madden, and Fortnite) to determine the FEF esports champion and earn scholarship money.
EDUCATION
New Master's Degree Combines Public Policy with Cybersecurity
This fall, the University of Texas at Dallas' School of Economic, Political and Policy Sciences will begin offering students the chance to earn a master's in cybersecurity, technology, and policy. Last March, we told you about SMUlaunching its own online master's degree in cybersecurity, a 20-month interactive program with its first cohort starting this year.
Wednesday, Jan. 15
FOLLOW THE MONEY
Toyota Makes a New $394 Million Bet on Flying Taxis
Toyota is investing in Joby Aviation, an air-taxi startup with a working prototype. Toyota joins Intel Capital, JetBlue Technology Ventures, and others in Joby's $590 million Series C funding round.
Frisco tech company raises $1M as it looks to fuel growth after getting started last year
SmartKarrot, which uses cloud-based software to help companies better manage their customer and user bases, is bringing in $1 million in investments. The funding is expected to support the company's research and development, as well as sales.
DI PEOPLE
Trinity Industries turns to its board of directors for its next CEO
Dallas-based Trinity Industries, a provider of railcar products and services in the U.S., found its new CEO in house, naming E. Jean Savage to the top job. She's been on the company's board since November 2018.
TECH BYTES
Lancaster: A Hidden Gem On The Automated Vehicle Community's Radar
California-based automated trucking startup Kodiak Robotics is perfecting its self-driving freight trucks in Lancaster, which has plenty of land, highway access, and intermodal transportation to meet its needs, per Bisnow. We told you about Kodiak's efforts in North Texas last year.
Tuesday, Jan. 14
ON-SCREEN
Dallas' Trigg Watson Takes Us Behind the Scenes of Netflix's Magic for Humans
The Netflix series Magic for Humans may leave you bewildered and amazed as its team of full-time magic consultants creates stunts that often are more than meets the eye. One of the team members is Dallas' own Trigg Watson. D Magazine reports Watson usually designs his own effects and performs his own show, but that "there's something to be said for the joy in collaboration."
RECOMMENDED READS
Our readers can't get enough of CES, if the response to our recent roundup of Dallas Innovators at this year's consumer electronics show is any indicator. Here's a recommended read that takes a deep dive in twelve categories:
#CES2020: Primordial Soup of Innovation
In this overview that Fortune's Adam Lashinsky calls "the deep dive of all deep dives," former Microsoft exec Steven Sinofsky "has seemingly investigated every nook and cranny of CES and come back with summaries, hints, warnings, trends, and quite a few pictures and videos to boot" in 12 categories. CES is where innovation meets invention, Sinofsky writes in a post on Medium. And, he points out, it's about the raw materials of the next big thing. What CES is not, is a shopping mall.
EXPANSIONS
Maryland company expands to DFW with aerospace and defense facility
North Texas has a new member of its engineering and sciences community with the announcement of a new EASi facility aerospace and defense delivery center in Fort Worth. Per the DBJ, the company will use the center to provide engineering services, including managed services, full product development, and delivery.
TECH BYTES
New App To Help Texans Save Cash During Commute
GoCarma, which goes live later this month, could help commuters if they carpool in Texpress Lanes, CBSDFW.com reports. To get the app's discounts, two people in the same car have to have the app—it knows where you are using Bluetooth tech that's already built into smartphones, says Natalie Better with the North Texas Council of Governments, which is a partner of GoCarma.
Monday, Jan. 13
FOLLOW THE MONEY
Outside Sales Software Provider Spotio Receives $4.5M in Series A Funding
The company plans to use the funding to accelerate its tech pipeline development, add to its sales team, and strengthen its marketing.
TPG Is Raising New Fund Focused on Public Company Stakes
TPG, which has dual headquarters in Fort Worth and San Francisco, plans to use its experiences to provide better decision making, according to the DBJ. The Strategic Capital Fund is expected to concentrate on building minority positions in large companies, but hasn't been officially announced yet.
Frisco healthcare tech firm Valify sells to hospital giant HCA Healthcare
The nation's largest hospital operator HCA Healthcare has bought Valify for an undisclosed amount, reports The DMN. Last year, the health care tech company placed on the Inc. 5000 rankings of the fastest-growing companies and posted $3.1 million in revenue in 2018.
ESPORTS
Why Mike Rufail Is Going All In on Esports
Forbes values Mike Rufail's Dallas-based Envy Gaming at $170 million—and the esports industry itself at roughly $1 billion. Envy, a professional Call of Duty team, already has expanded its physical footprint in Dallas and, as D CEO reports, is in discussion with cities and real estate developers on what would be the best site for the team moving forward.
The Top 10
Dallas Innovates' most-read stories from Jan. 6-12, 2020.
1. Dallas Innovates 2020: The Magazine
2. Toyota is Building a City of the Future Prototype
3. DI People: AECOM, American Airlines, Michaels, and Aventiv Make Executive Moves
4. Q&A: Meet Bill Chinn, the New CEO of the Dallas Entrepreneur Center
5. 'Beyond the Aircraft': Bell Unveils its Plans for the Future of the Smart Cities
6. Meaning, Mission, Immersion: How the Dallas Region Draws Top IT Talent
7. Plano Drone Company Partners on New Compressed Hydrogen Gas Distribution Service
8. Follow the Money: Topgolf Preps for $4B IPO; Pieces Technologies Raises $25.7M Series B; ORIX Makes Acquisition
9. Construction Kicks Off on High-Tech West End Square in Downtown Dallas
10. DataBank Receives $185M Investment from Colony Capital
---
Friday, Jan. 13
LIGHTS, CAMERAS, ACTION
Rogers Healy Hosts Selling Mega Mansions Season Five Airing Soon
Rogers Healy, a Dallas luxury real estate broker who Candy's Dirt says "looks like he was born to be on television," will be mirroring what he does on a day-to-day basis of AWE TV's Selling Mega Mansions. Healy is known for taking a non-traditional approach in a traditional business as the owner and CEO of The Rogers Healy Companies. "Filming this season of Selling Mega Mansions was an absolute blast and allowed me to combine my favorite things: real estate, TV and travel," Healy says.
COMPANY NEWS
CEO: 34 employees exiting Door.com in round of layoffs, nationwide expansion on hold
Addison-based real estate startup Door.com has laid off 34 employees at its headquarters and has halted its planned nationwide expansion, per the DBJ. CEO Alex Doubet said the layoffs occurred after a $20 to $30 million funding round fell through in December. The company will now focus solely on Texas, Doubet said. No more layoffs are expected.
Thursday, Jan. 12
RELOCATIONS
California company heads to Texas with new McKinney headquarters
Another California company has landed in Texas. KVP International Inc., which designs and makes veterinary medical devices and surgical supplies, is relocating its headquarters from Chino, California to McKinney. Heady Investments is developing a 120,000-square-foot warehouse with office, light manufacturing, and distribution space, per the DMN.
SOCIAL GOOD
United Way will rename its building in honor of $10 million gift
After Mary Anne Sammons Cree gave $10 million to United Way of Metropolitan Dallas' endowment campaign for her 90th birthday, United Way decided to give a gift of its own to her by naming its Lamar Street headquarters "The Mary Anne Sammons Cree Building," reports the DMN.
DEALS
Pentagon And Lockheed Martin Sign 2020 F-35 Sustainment Contract
The F-35 Joint Program Office awarded Lockheed due to the sustainment of its Fort Worth-built F-35 jets operated by militaries worldwide. The $1.9 billion is expected to support the F-35 fleet's operations and sustainment, along with improving mission readiness and reducing costs.
FOOD + BEV
Cheetos Pops Into The New Year With Launch Of Cheetos Popcorn In Stores Nationwide
If the orange and red dust isn't a dead giveaway, the name "Cheetle" should be. Plano-based Frito-Lay North America has launched a Cheeto-flavored brand of ready-to-eat popcorn, replacing salt and butter with the Cheetos Cheddar and Flamin' Hot flavors that Cheetos fans love.
Wednesday, Jan. 11
MOVING IN
Moo! Borden Dairy is moooving in to the neighborhood
The major milk producer, which recently filed for bankruptcy, has signed a lease at Lake Highlands Tower to house the Borden Business Support Center, according to Advocate Magazine. Back in May, Borden gave a makeover to its 83-year-old mascot, Elsie, and doubled down on efforts to introduce innovative new products.
Goldman Sachs-backed tech firm has quietly moved its HQ to Frisco – and is looking to expand
Antuit.ai has thrived since moving its headquarters to Frisco and is now looking to double its number of workers, the DBJ reports. The company has raised more than $50 million and has around 250 employees globally.
DI PEOPLE
Wingstop names new COO
Dallas-based Wingstop has promoted Mahesh Sadarangani to chief operating officer, replacing Larry Krueger who is stepping down on March 7. Sadarangani, who joined Wingstop in July, has been senior vice president of the fast-casual dining chain and has led its rollout of nationwide delivery and other initiatives, per Restaurant Business.
PARTNERSHIPS
The Dallas Cowboys Choose Adra by Trintech to Accelerate and Streamline Financial Close Process
The Dallas Cowboys are partnering with Dallas-based Trintech to help automate and simplify its accounting processes through Trintech's Adra software. Being a professional football team valued at $5.5 billion, the Cowboys expect Adra to help with time-consuming tasks, financial visibility, and close processes.
Tuesday, Jan. 10
FOLLOW THE MONEY
Dragon City Farms Raises Funding Via Harvest Returns' Platform
Dragon City Farms said it will use the money to provide safe, superior quality, fresh produce to consumers across the Dallas-Fort Worth region.
The Guild, a cross between Airbnb and a corporate-stay hotel, raises $25M
Austin-based real estate tech startup The Guild has raised $25 million in Series B funding to expand its national footprint and further its tech offerings. The Guild has rooms available at three locations in Dallas, and 800 total rooms available in six cities.
Topgolf preps for an IPO that could be valued at $4 billion
The Dallas-based company has reportedly hired investment bankers, according to the DMN,and is working with JPMorgan Chase and Morgan Stanley to help it prepare for a possible IPO.
TECH BYTES
AT&T Takes Home the "Nation's Fastest Wireless Network" Crown for 2019
Speedtest by Ookla named Dallas-headquartered AT&T as the fastest wireless network in the U.S. for all of 2019. The results also show that AT&T increased its speeds by 45.7 percent year-over-year.
ENTERPRISE MOVES
Rapid-Growth Digital Services Company, MST Solutions, Expands to Dallas
MST Solutions, a Salesforce CRM and marketing automation consulting partner based in Arizona, has expanded to Dallas with it fourth global location. Sudhir Setty, SVP of digital transformation, will lead the Dallas office.
Siemens partners with Arm to accelerate the future of mobility by redefining design capabilities for complex electronic systems
Plano-based Siemens Digital Industries Software is partnering with global semiconductor intellectual property leader Arm to bring leading-edge IP, methodologies, processes, and tools together.
Blucora to make $160M acquisition as CFO steps down
The Irving-based tax firm has acquired HK Financial Services, which will add around $4.4B to Blucora's total client assets, reports the DBJ. The acquisition is expected to help expand Blucora's product offerings and the company's ability to provide additional end-to-end retirement plan services.
Monday, Jan. 6
DataBank Receives $185M Investment from Colony Capital
Colony Capital is supporting the data center provider through additional capital to potentially fund add-on acquisitions and greenfield edge data center developments.
FOOD & BEV
Soulgood announces two virtual restaurants
Dallas' Soulgood, which began as a foodtruck business, is launching two virtual vegan restaurant concepts called SoulgoodVR. The 100 percent vegan menu will be available to DFW residents through DoorDash, GrubHub, Uber Eats, and Postmates.
FOLLOW THE MONEY
The parent company of KFC and Taco Bell is acquiring Habit Burger Grill, a burger chain with a cult following
Plano-based Pizza Hut's parent company Yum! Brands is acquiring The Habit Restaurants Inc., which includes Habit Burger Grill. The Grill will become Yum!'s first fast-casual chain, according to Business Insider.
McKesson Sells Patient Care Solutions to AdaptHealth Corp.
McKesson, the Irving-based healthcare wholesaler company, has sold Patient Care Solutions to the third largest provider of home medical equipment in the U.S., per D CEO.
ART
A Sculpture Park Grows in West Dallas
Tamara Johnson and Trey Burns dreamed of starting an artist-run sculpture park and found a home for it in West Dallas' Tin District. The couple's 1-acre plot is called Sweet Peas and is "an interactive field of art-fueled dreams," per D Magazine.
---
2019 ARCHIVE
Thursday, Dec. 19
BUSINESS
Match Group is trying the single life: Dallas-based owner of Tinder set for break up with IAC
Match Group is splitting up with its parent company IAC through a deal expected to close next June, per the DMN. Match Group owns popular dating sites including Match.com, Hinge, and OKCupid. 
REAL ESTATE TECH
This growing Dallas real estate firm points to tech as an enabler to compete
White Box Real Estate uses modern tech to compete with much larger real estate firms, according to the DBJ. Its CEO and co-founder Grant Pruitt thinks 3D printing will be the real estate industry's next disruptor.
Wednesday, Dec. 18
OFF THE MARKET
Mark Cuban-backed sports analytics firm Synergy sold to Dodgers owners
The analytics and video firm Synergy Sports Technology has been bought by Atrium Sports, a tech firm backed by members of the Los Angeles Dodgers ownership group. 
RANKINGS
Bank of America: DFW small business owners feel optimistic heading into 2020
Eighty-two percent of small business owners in DFW plan to expand their businesses, while 72 percent expect higher revenues, according to a Bank of America report.
214 area code? Report says it's most impacted by robocalls
According to Hiya's recently released 2019 "Share of the Phone Call" report, Dallas' 214 area code has the highest number of robocalls in the nation with roughly 43M robocalls. The 972 area code of the Dallas area came in 15th, per the DBJ.
💡Check out one DFW entrepreneur who is fighting the robocall problem.
SCOOTERS
Lime Launches Global LimePass Subscription Service
Electric scooter rental company Lime is launching LimePass in Dallas and other cities to give its riders the "first such weekly subscription pass" for e-scooters. The pass offers unlimited free scooter unlocks, usually saving $1 per ride, for seven straight days.
TECH BYTES
MediaMation and B&B Theatres announce new MX4D cinema in Dallas, Texas
MX4D tech can enhance a film with full motion and environmental effects such as seat rumblers, leg ticklers, and smells.
Tuesday, Dec. 17
MONEY MOVES
LLR Partners Acquires a Majority Stake in Geoforce
Geoforce, the Dallas IoT provider of track-and-trace solutions for field equipment and vehicles, has gotten a majority investment from LLR Partners to fund innovation. While no financial information on the deal was released, Geoforce said it will use the funding for its field asset tracking solution for oil and gas and other industries. Geoforce's cloud-based software platform delivers a unified view of multiple types of assets via satellite and cellular-based devices.
Austin IT company A Cloud Guru acquires Fort Worth-based tech firm
Fort Worth IT training platform Linux Academy has been acquired by Austin tech firm A Cloud Guru. The move will create one of the largest cloud-computing training programs spanning major cloud platforms, per the Austin American-Statesman. Founded in 2012, Linux Academy produces a platform for learners of all ages.
RELOCATIONS
Many Of DFW's Corporate Relocations In 2019 Were Poached From San Francisco
And speaking of wooing new residents, DFW attracted multiple Fortune 500 companies and Uber to North Texas this year, backed by a business-friendly climate and a robust workforce. Most of those HQ relocations—including McKesson Corp., Core-Mark, and Charles Schwab—come from the San Francisco Bay Area, Bisnow points out.
RANKINGS
Dallas Ranked 12th Best-Paying City for Software Developers
HeyTutor has issued a new report that ranks Dallas as the 12th best-paying city for software developers in the nation with a mean-adjusted salary of $110,891 a year. The area has 46,130 software developer jobs.
GAMING, TO THE MAX
Mega-game facility with indoor go-karts cruises into Dallas-Fort Worth
There's a new entertainment facility coming to The Colony in March that will offer a wide range of activities for those who feel the need for speed or the thrill of gaming. Andretti Indoor Karting and Games is under construction at the Grandscape development, and when it's done, will have high-speed electric super karts, bowling, VR gaming, state-of-the-art arcades, a ropes course, and dining, per CultureMap Dallas.
Monday, Dec. 16
EXPANSIONS
After buying Fort Worth company, water tech firm plans expansion
South Fort Worth is expected to have 100+ high-skill jobs added to the area once an economic development incentive package is approved with Watts Water Technologies, which is looking at consolidating its operations there, per the Star-Telegram. The company is expected to make a $13.2M investment.
SPREADING THE WEALTH
Why Dallas-based Integrity Marketing Group just gave $50 million to its hundreds of employees
The life and health insurance distributor is handing out a total of $50M to its employees as part of the company's transition to being an employee-owned business, the DMN said. The move will give each employee a stake in Integrity's future, estimated to be at least $20K a person.
TECH BYTES
Mark Cuban: Bitcoin's 'Almost Free And Few Want To Use It,' What It Needs Is 'Undeniable Utility'
Mavs owner and "Shark" Mark Cuban is being vocal about Bitcoin yet again. He recently said there's "no chance" the leading cryptocurrency could be used as a reliable currency (and the crypto community is trying to change his mind). This follows a comment in September saying he'd rather buy bananas because he could at least eat them. Cuban thinks crypto is "too difficult to use, too easy to hack, way too easy to lose, too hard to understand, too hard to assess the values."
LOOK INSIDE
Totally rad Mad Scientist Ball takes Fort Worth museum back to the future
With a theme of "Back to the Future," partygoers at the Mad Scientists Ball at the Fort Worth Museum of Science and History donned lab coats and science gear to celebrate the Museum School's 70th anniversary and the Legorreta Building's 10th anniversary last month, per CultureMap Fort Worth.
THINGS TO DO
Viral tweet proves a smashing success for new Fort Worth 'rage room' biz
Smash N Bash is a new "rage room"—where you can pay to break things for fun—opened in Fort Worth by entrepreneur Richard Deveney. The concept gained traction through his daughter's tweet showing her mom smashing a TV, which got 2M views and more than 100K likes in 24 hours, per WFAA.
RANKINGS
The US's top 15 emerging jobs of 2020
LinkedIn released its third annual U.S. emerging jobs report identifying the 15 fastest-growing jobs, per Quartz. Artificial intelligence and data science jobs continue to expand, while robotics has made the list for the first time. The list also includes customer success specialists, sales development representatives, cybersecurity specialists, and behavioral health technicians.
The Top 10
Dallas Innovates' most-read stories from Dec. 1-7, 2019.
1. Winners of the Texas Sustainable Winegrowing Competition are Announced
2. Bestow Expands its Executive Team
3. Montage Resources Tops Growjo's List of the 100 Fastest Growing North Texas Companies
4. NTT Data Services to Acquire Fast-Growing Austin-Based IT Firm
5. AT&T's New First-of-its-Kind Blimp Helps First Responders During Major Natural Disasters
6. Dinosaurs are Taking Over Fair Park This Weekend
7. Dallas Startup Week is Moving to the Cedars
8. Emerging UNT Dallas College of Law is Setting a High Bar
9. DI People: J.C. Penney, Invitation Homes, Borden, Remington Hotels Make Leadership Moves
10. Autonomous Food Delivery Robots Hitting the Streets at UT Dallas
---
Friday, Dec. 13
EXPANSIONS
Silicon Valley travel company tripling Dallas presence with 90K-SF lease
"The center of Dallas is attracting more technology-focused companies amid demand for more workers in the field," according to the DBJ. TripActions, a Palo Alto corporate travel company, has about 200 people in Dallas and plans to move those employees into the new office space beginning in April 2020. The expansion supports the company's "5x year over year hyper growth globally," the company said.
SPREADING THE WEALTH
Southwest reaches deal with Boeing over 737 Max, plans to share $125 million with employees
Dallas-based Southwest Airlines says it's going to share with employees $125 million of its settlement with Boeing over damages caused by the grounding of the 737 Max airplane. CEO Gary Kelly said the money would be similar to profit-sharing for its employees, per CNBC.
GIVING FOR GOOD
Supporters Change the Future for Ackerman Center
Nearly $1.1 million was donated to the Ackerman Center for Holocaust Studies for future initiatives. The donations will support the scholarly, educational, and community outreach activities of scholars of Holocaust studies, including literature, culture, and the politics that contextualize the Holocaust.
HOW IT'S MADE
How Do Laser Tag Guns Work?
For anyone who has ever wondered how laser tag came to be, look no further than Dallas, which is where the first-ever laser tag game was played, reports Interesting Engineering. George Carter III was inspired by sci-fi to create the game, which uses infra-red receivers to detect when laser tag guns' infra-red beams hit their target.
UPCOMING EVENTS
Alto offers mobile Santa on-demand to member's homes
The Dallas rideshare startup is offering its members the chance to have Santa give them a personal visit. On Dec. 16-17, Alto members can request Santa on-demand through the Alto app. 
DreamHack To Host Magic: The Gathering Arena Tournaments
This global festival hosted its largest U.S. event yet in Dallas last May and now plans to come back to DFW with a Magic: The Gathering tournament featuring a $100,000 prize pool. The tournament will be showcased during the second annual DreamHack Dallas that runs from May 22 through May 24.
Thursday, Dec. 12
RANKINGS
Dallas Makes Inc.'s Surging Cities List for Second Year in a Row
Inc.'s Surge Cities rankings determine its top 50 U.S. cities for launching a business in 2020. This year, Dallas placed 29th overall and 12th for population growth—but Inc. says "this Texas jobs powerhouse is just warming up."
North Texas Cities Among Nation's Fastest-Growing
Frisco and McKinney were the highest ranking North Texas cities in the WalletHub report, which based its rankings on job growth, increase of full-time and part-time jobs, and median household income growth, among other factors.
DFW EXPANSIONS
Florida maker of Bang Energy drinks set for huge growth in Fort Worth
Florida-based Vital Pharmaceuticals Inc., maker of the popular Bang Energy drinks, has leased an additional 217,537 square feet of distribution space in South Fort Worth—increasing its footprint there by more than 450 percent, reports the DMN.
Qualtrics doubles down on Dallas office as it unveils new experience management technology
Qualtrics has unveiled a series of new features enhancing its "experience management" platform via an infusion of artificial intelligence, automation, and machine learning. The new tech enhancements come at a time of rapid growth, including beefing up its Plano office, which has grown to roughly 100 employees, per GeekWire.
TECH BYTES
'Major innovations' for DealerSocket's Inventory+
Irving-based auto industry software provider DealerSocket has launched what it describes as "major innovations," per Auto Remarketing. Called Single Page Appraisal, the software puts all of the data a dealer needs on one page where they can quickly appraise and competitively price a vehicle.
SOCIAL INNOVATION
Real estate after death: The attorney untangling generational homeownership webs
Lauren Cadilac's law firm recently won a contract with the City of Dallas to help residents clear up cloudy home ownership. So far, she's handled around 1,000 cases of unclear title with a majority of her clients living in Oak Cliff, reports Advocate Magazine.
Wednesday, Dec. 11
DFW EXPANSIONS
New Airbnb-style rental concept leases vintage building in Dallas' Cedars
Sonder USA, which offers short-term rentals similar to Airbnb, is expanding its local portfolio with 14 additional properties in The Cedars, reports CultureMap.
DFW firm giving tech gear new life eyes more sales growth with its own fresh services
Sagent, a Coppell-based telecommunications company, plans to expand by 16 percent in 2020, CEO Gordon Smith told the DBJ. Along with that, Sagent is in the process of rolling out new tech including new analytics services and tracking features.
Coinme Expands Bitcoin Purchase Network by Adding Coinstar Kiosk Locations in Dallas
The Coinstar kiosks now make up the largest network for purchasing Bitcoin in the region. Over 90 kiosks are now available in North Texas, only requiring a phone number and cash to purchase Bitcoin.
FINANCE
Big names, big footprints: D-FW's booming financial firms are spreading the wealth
State Farm in Richardson, Citigroup in Irving, Capital One in Plano, and Fidelity Investments in Westlake accounted for over 24,000 jobs combined in 2018, reports the DMN. Over 9,300 additional finance and insurance jobs have been created in the past year in DFW, and with Charles Schwab planning to relocate its headquarters to Westlake, more could be on the horizon.
APPROVALS
Rezoning of innovation district unanimously approved by Richardson City Council
City leaders want to create a "thriving tech hub" in the Collins-Arapaho Innovation District, reports Community Impact. In order to accomplish that, the Richardson City Council voted to approve the rezoning of a 1,200-acre industrial area in Richardson.
GIVING FOR GOOD
Dallas Independent School District Receives Surprise Instrument Delivery After Tornadoes
Earlier today, students at Thomas A. Edison Middle Learning Center received 50 new musical instruments from Niagara Cares, the philanthropic branch of Niagara Bottling, and Little Kids Rock. The groups seek to provide students and teachers with joy while local schools are recovering from tornadoes. 
Tuesday, Dec. 10
TECH BYTES
Streaming Services May Soon Crack Down on Password Sharing
A handful of new streaming services have come online in recent months or will become available soon, and according to Addison-based Parks Associates, the U.S. pay TV industry is expected to lose $6.6 billion in 2019 because of piracy and password sharing.
TO SPACE
SpaceX launches Dragon cargo craft with mighty mice and a tricky shipment for Seattle's Spaceflight
Three nanosatellites developed by Texas-based Hypergiant SEOPs and Spaceflight were launched recently for the International Space Station atop a SpaceX Dragon. They'll be stored for several weeks on the ISS before being transferred to the Cygnus cargo vehicle, from which they will eventually be launched into space, GeekWire said.
RETAIL
Stonebriar Centre reinventing itself to thrive for next 20 years
City leaders in Frisco have been finding ways to keep Stonebriar Centre as an economic force driving the city. The recently opened KidZania and next year's Hyatt Regency opening are expected to do just that for the 20-year-old mall, Community Impact reported.
RIDESHARE
Lyft Announced the Fifth Annual Lyftie Award Winner in Dallas-Fort Worth
The Lyftie Awards recognize the most popular destinations in cities across the country. Drumroll for the winners in Dallas-Fort Worth…
Most Celebrated Venue: American Airlines Center
Top Transit Stop: Downtown Dallas Greyhound Bus Terminal
Late Night Neighborhood: Deep Ellum
Most Celebrated Restaurant/Bar: Round-Up Saloon
Monday, Dec. 9
NEW DEVELOPMENTS
Exclusive: Multinational partnership buys Pioneer HQ for more than $550M
Pioneer Natural Resources Co.'s recently completed headquarters at the Hidden Ridge development in Las Colinas has been bought by a group of investors. The $584.2 million deal includes Saudi Arabia-based Riyad Capital, Washington, D.C.-based PRP LLC, and New York City-based GMF Capital, per the DBJ. We told you about the 5G-enabled development last year.
Collin College construction underway for new campuses
Collin College's new campus in Farmersville will serve students in the eastern part of the county. It's one of five additional campuses the district is adding over the next three years to accommodate fast growth, the DMN says.
FUTURE FORWARD
Laying the Groundwork for 5G Service
Experts say that 5G technology is going to transform everything from public transportation to educational programs to surgical procedures. Real estate developers are working with tech innovators to further its eventual reach, D CEO says.
What's the future of DFW traffic? Will Hyperloop, high-speed rail, flying cars prevail?
North Texas leaders are making plans for the future for commuters in North Texas—options such as Uber air taxis, high-speed trains, and Hyperloop tubes—the Star-Telegram reports.
HONORS
Spotlighting the next generation of talent
Forbes has released its 30 Under 30 Sports 2020 honorees, and Ivy Awino, the team DJ for the Dallas Mavericks, and Taylor Stern, content strategist for the Dallas Cowboys, are among those included on the list.
---
Friday, Dec. 6
SPORTS TECH
NBA Dallas Mavericks Web AR Mural Game Featuring Power Forward Kristaps Porzingis
Through #KrisStops, with every block Mavericks player Kristaps Porzingis makes this season, the Mavs will donate $500 to organizations helping stop hunger in North Texas. Groove Jones has created a mural of Porzingis in downtown Dallas to help launch the initiative, which comes to life with AR.
Making the AR Magic Happen at AT&T Stadium
The Dallas Cowboys, AT&T, and Samsung have teamed up to create augmented reality experiences for fans at AT&T Stadium, including "life-size digital versions of players and live stats overlaid on the field; hype-up chants, with a 36-foot-tall Dak Prescott, Ezekiel Elliott, and others," writes D Magazine. The stadium has also become the first in the nation to be outfitted with 5G.
FUTURE FORWARD
DFW Airport to pilot 'next-generation' people scanner
Dallas Fort Worth International Airport, along with its partner Thruvision, is piloting a new technology that uses thermal contrast recognition to look for concealed objects at employee entrance portals. The goal is to increase efficiency and reduce the need for a physical inspection to speed up security checkpoints, the DBJ reported.
CREATIVE
Here's why North Texas dance artists are growing a podcast and presenting an international film festival
A group of local dance artists called Knowbox creating a like-minded community of dance artists from around the world through a podcast and soon-to-debut international film festival. According to the DMN, the aim is to create a digital dance company.
R&D
Collaborative research from UT Southwestern and Texas Health Presbyterian Dallas have developed 
An exercise program that stops the progression of what was formerly an untreatable form of heart failure has been developed by a collaboration between UT Southwestern and Texas Health Presbyterian Dallas. D CEO Healthcare reports some patients are experiencing a reduction in risk as well.
Thursday, Dec. 5
VIEWS
EarthCam Debuts Scenic Dallas Skyline WebCam
People across the globe can now virtually visit Reunion Tower, the Omni Hotel, Margaret Hunt Hill Bridge, and more with the launch of the Dallas Skyline Cam. The views are courtesy of EarthCam, the tech company behind the "world's first outdoor gigapixel panorama camera system."
NEW PROJECTS
American Airlines hopes new kitchen will cut delays at DFW
Fort Worth-headquartered American Airlines is blaming a high number of delays on an "antiquated, overworked kitchen" at DFW Airport, according to The Associated Press. Its solution is a new, $100M kitchen, which is being voted on today by the DFW Airport board. The kitchen and its facilities could go on more than 21 acres, if approved.
RETAIL
Dallas shoe brand gives heroes with prosthetics the freedom to wear flip-flops
Hari Mari has launched a new socially conscious initiative that provides U.S. military and first responders flip-flops designed for prosthetics. CultureMap reported that the first batch of the shoes, called Freedom Flops, was produced for amputees in Dallas-Fort Worth.
EDUCATION
Frisco school district expands college-prep courses
To better prepare students for college and the workforce, Frisco school district is adding advanced classes that allow high school and college credit to be earned simultaneously, per The DMN. That includes: UNT North Texas Now!, the IB program, Reaching All Innovative Learners, and STEM programs.
Wednesday, Dec. 4
UNDER CONSTRUCTION
Officials christen the great big digging machine that will carve a 5-mile tunnel under Dallas
Before crews can begin to dig a tunnel spanning for miles underneath Dallas, a 230-foot-long tunnel boring machine named Big Tex will be taken apart and reassembled underground. The tunnel "will provide flooding relief to parts of the city that have historically gone underwater during heavy downpours" and will be the largest hard-rock tunneling project in the world, per the DMN.
RANKINGS
North Texas Fastest-Growing Technology Companies
Based on percentage growth, LEO Cyber Security (2,986%), Solovis (597%), and Zimperium (416%) are the top three fastest-growing local companies. The ranking was compiled by the DBJ from Tech Titans awards gala submissions.
Top Boomtowns in America – 2019 Edition
Smart Asset named Denton second on its list of top boomtowns due to the city's population increase of 8 percent from 2014 – 2018 and its household income increase of more than 36%.
FOOD + BEV
This Denton Café Was Named One of the Best in America by Food & Wine
Food & Wine's list of this year's best coffee shops featured five Texas spots, one of which is in Denton. Cryptozoology (named for the study of mythical creatures) was founded by a husband-and-wife duo with years of experience in DFW who wanted to create a brand combining quality brews and themed retail.
CYBERSECURITY
Criticalstart Releases Major Redesign of Mobilesoc
Plano-based Criticalstart is releasing an updated version of Mobilesoc, an app that provides cybersecurity solutions. The update is meant to reduce the amount of time cyber attackers have free reign on devices through unprecedented mobile notification and response capabilities.
Tuesday, Dec. 3
RESEARCH FUNDING
CPRIT Awards $6 Million for Research at UT Southwestern and UT Dallas
As part of CPRIT's first round of funding since the organization was backed in the November elections, $6 million is going to DFW-based cancer researchers, writes D CEO. The funding is part of $38 million total for 10 research grantsto bring the number of CPRIT scholars to 192 across Texas.
TECH BYTES
Toptracer's Inaugural Global Nine-Shot Range Challenge Debuting December 5-8
Dallas-headquartered Topgolf Entertainment Group is launching a skills-based global competition through its Toptracer division. Players' scores will be tracked in real time via an interactive, global leaderboard and will take place worldwide including in the U.S., Japan, Germany, and South Korea.
Plano animal shelter uses facial recognition app to reunite owners with lost pets
The Plano Animal Services Department is spreading awareness to locals about Finding Rover, a service that uses facial recognition technology to identify dogs and cats. Animal shelters in Plano, Dallas, and Arlington are currently using the tech, which can notify owners if their missing pet is found, per the DMN.
GIVING FOR GOOD
Texas Women's Foundation's 34th annual luncheon raised $1.5 million
The luncheon featured a conversation with Elaine Welteroth, the former editor-in-chief of Teen Vogue. Through the event, $1.5 million was raised to increase economic security and leadership opportunities for women and girls, according to Advocate Lake Highlands.
ARTS
UNT Opera productions recognized as top in U.S. by National Opera Association
Three of the University of North Texas' opera productions placed in the National Opera Association's Opera Production Competition, which is said to be one of the highest honors in U.S. collegiate opera.
Monday, Dec. 2
CORPORATE MIGRATION
Schwab is the latest company leaving California for Texas and it won't be the last, expert says
Following the Charles Schwab news last week, The DMN spoke to John Boyd, a corporate relocation site selection expert, about why more Cali companies will follow. Boyd cited Dallas' access to the global marketplace, pro-growth officials, academic institutions, and low operating costs. But the two most important variables? Transportation and talent, he says. DFW has "high in-migration rates of young professionals and millennials."
ENTREPRENEURS
This Dallas Photographer Has Been Turning Pets Into Stars (as Well as Superheroes, Magicians, and Chefs) for Two Decades
On Inc.'s tour of entrepreneurs who make America great (and never boring) is Margaret Bryant, an award-winning dog photographer who owns a studio in Dallas that's been a staple for two decades, and who has also written a book on the topic.
Veteran Women Start Businesses at an Unprecedented Rate. Why Aren't They More Successful?
Anna Crockett, an analyst at the Dallas Fed, is partnering with VR Small, the founder and executive director of the Veteran Women's Enterprise Center. Together, the duo is working to discover more data on female veteran-owned businesses while shining "a light on an underserved business community," according to the Observer. The report will be released early next year.
TRANSPORTATION
4 ways American Airlines is trying to fix its industry-worst tech experience
Execs of Fort Worth-headquartered American Airlines say they've closed every gap with competitors through various technology improvements. That includes: an auction-style system for overbooked flights, family seating software, 'Board Now' smartphone notifications, and touch-screen kiosks.
The Top 10
Dallas Innovates' most-read stories from Nov. 24-30, 2019.
1. Jacobs Launches its New Global Tech‑Forward Brand, Changes NYSE Stock Ticker
2. Dallas Innovates: The [Tech] Talent Issue
3. Cirque du Soleil Co-founder to Showcase Pyramid-Shaped Entertainment Venue in DFW
4. Schwab's Acquisition of TD Ameritrade Will Result in Headquarters Move To DFW
5. TEDxSMUWomen is Back With a Full Lineup of Local and National Female Leaders
6. My Startup Story: How a McKinney Couple Wants to Change the View on Healthcare
7. Dickey's Leaders Make Plans for Revamping the Company's Tech
8. Hack Culture: Asterisk Redefines Tech Recruitment Through Hands-On Coding Experiences
9. Capital One's Beyond Summit Talks the Future of Mobility in Dallas
10. Applications Open for Impact Ventures' Minority-Focused Technology Accelerator
---
Tuesday, Nov. 26
RIDESHARE
Lyft Partners With Per Scholas Dallas to Give Free Rides for Training Sessions, Site Visits, and Employment
The Lyft Jobs Access Program will provide Per Scholas members with rides in order to close short-term transportation gaps through Dec. 31.
What Two Rideshare Disruptors Learned After a Year of Business
Two years into their work disrupting the ridesharing industry, Alto founders (and friends) Will Coleman and Alex Halbardier have time to reflect on how they quit their jobs and raised $14.5M in funding. Alto has grown from 10 to 60 cars on the road, 6,000 subscribed members, and for the first time, they broke even, the pair tells D CEO.
TECH BYTES
AT&T Integrating 5G with Microsoft Cloud to Enable Next-Generation Solutions on the Edge
Dallas-based AT&T Inc. and Microsoft, which announced a strategic alliance in July, are opening select preview availability for Network Edge Compute (NEC) technology that weaves Microsoft Azure cloud services into AT&T network edge locations closer to customers. That means AT&T's software-defined and virtualized 5G core is now capable of delivering Azure services. For now, NEC will be available for select customers in Dallas.
R&D
UT Southwestern, UTD pull in $12 million to recruit cancer researchers to North Texas
New grants totaling $12M from the Cancer Prevention Institute of Texas to UT Southwestern Medical Center and the University of Texas at Dallas will be used to recruit cancer researchers to North Texas, the DMN reports. The grants were part of a $38 million funding round aimed at boosting research across Texas.
Monday, Nov. 25
MONEY MOVES
KKR to Acquire Novaria Group from Rosewood Private Investments and Tailwind Advisors
Fort Worth-based Novaria Group, a manufacturer of specialty aerospace hardware, is being acquired by the global investment firm KKR. No financial terms of the purchase from Rosewood Private Investments and Tailwind Advisors were disclosed.
FOR A CAUSE
New Fort Worth Store Puts Women-Owned Brands That Care in the Spotlight — Inside Etico
On Magnolia Avenue in Fort Worth, a new store called Etico houses nine female-owned, sustainably made brands, Paper City reports. Etico and its partners aim to create a global community through fashion.
Dallas Social Service Organizations Unite to Improve Health Outcomes in Low-Income Communities
Poverty and food insecurity affect how health problems can be addressed, and a new Dallas initiative between Crossroads Community Services, Dallas County, and Parkland Hospital is using a $250K grant and a resource-sharing agreement to tackle that. They'll integrate their programs, which could improve health outcomes and save money, the Dallas Observer reports.
ARTS
Frisco's Texas Sculpture Garden brings art into the workplace at Hall Park
The Texas Sculpture Garden at Hall Park combines the beauty of art with an inviting environment for people to work. The creation of Dallas-based Hall Group's Craig Hall, the garden has been called the largest private collection of contemporary sculpture by Texas artists in history, the DMN reports.
---
Friday, Nov. 22
TRANSPORTATION
Texas High-Speed Train makes agreement with train system installation firm
Dallas-based Texas Central Partners has announced an agreement with Mass. Electric Construction Co. to focus on installing the future Texas High-Speed Train's core system and critical safety elements, according to the Fort Worth Business Press. The train would connect Dallas-Fort Worth, the Brazos Valley, and Houston in a 90-minute trip.
What we learned about the future of flying cars, drones and more at an exclusive North Texas summit
Aviation entrepreneurs, investors, and leaders came together this week at Ross Perot Jr.'s Circle T Ranch in Westlake to discuss the future of flight. Their shared goal? Making it possible for more people to take to the skies, the DMN reports.
PEOPLE MOVES
KERA Names A New CEO: Nico Leone, Who's Pushed for Collaborative Journalism
Dallas-Fort Worth National Public Radio and PBS station KERA has a new president and CEO, Nico Leone, who joins from KCUP in Kansas City, MO. The station said that Leone took the job because of the station's diverse portfolio of digital platforms, a music station, and an arts and culture unit.
Thursday, Nov. 21
PARTNERING FOR A PURPOSE
This Dallas organization partnered with Celanese to help grow 3 local nonprofits
Social Venture Partners Dallas "collaborated with technology and specialty materials company Celanese to help three local nonprofits grow their organizations," according to the DBJ. The three regional nonprofits included After8toEducate, Bonton Farms, and Miles of Freedom.
COMING SOON
CityCentral To Open New Location Near Cityline
The Dallas-based coworking space is officially opening its doors on Dec. 5 at its new location in East Plano. 
Wednesday, Nov. 20
PARTNERSHIPS
American Airlines teams up with James Beard Foundation
Customers will begin to see new food offerings in the Fort Worth-based carrier's Flagship First Dining and Flagship Lounges on December 3 as part of the company's multiyear partnership with the James Beard Foundation, per the DBJ.
ECO-FRIENDLY
Several North Texas Districts Awarded Grant Money for New Buses
Around 18 school districts in Dallas, Tarrant, Johnson, Denton, and Collin counties have been chosen for grants by the Texas Commission on Environmental Quality, reports NBC DFW. Around $8M was awarded locally so districts can buy environmentally friendly clean diesel school buses.
RESEARCH
Capturing Social Determinants of Health to Effect Lasting Change
After the Parkland Center for Clinical Innovation and the Robert Wood Johnson Foundation examined the health of individuals with hypertension and diabetes who were also facing food insecurity, the two organizations used tech to connect them with food pantries and saw a 50 percent reduction in readmission. 
EDUCATION
Explore STEAM Education with People Newspapers
People Newspapers is working on a special section "looking at all the ways science, technology, engineering, arts, and math are being taught and offered." The report notes that education is "best taught in ways that intertwine the concepts, helping students grasp new skills in ways that resonate."
FUNDING
Dallas startup focused on virtual reality looking for more funding
MyndVR is seeking to raise $2-3M by the end of 2019 after raising around $1.2 million since last year, reports the Dallas Business Journal. The Addison-based company provides VR experiences geared toward adults 55 and older with original content and content from the nation's top VR producers. 
Tuesday, Nov. 19
RIDESHARE MEETS FOOD DELIVERY
How electric scooter company OjO plans to shake up the food delivery industry
OjO, which has rideshare scooters available only in Dallas, Austin, and Memphis, Tennessee, may be moving into food and product delivery, according to CNBC. The company is currently testing a pilot program in which the scooters are used to deliver food and other products.
RANKINGS
Best Small and Medium Workplaces in Retail
Out of Great Places to Work's top five, Coppell-based VARIDESK placed second based on "what employees say about their experiences of trust and reaching their full human potential as part of their organization." The ranking also depends on employees' daily experiences, the company's values, and the effectiveness of their leaders. On the other side of the business size spectrum, The Container Store placed 15th in the large workplace category. Companies with 1,000 employees or more were eligible for this list, with this Coppell-based business making the cut at 4,155 employees.
FASHION
Famous Designer Bob Mackie Visits Fashion Students at El Centro College in Dallas
World-renowned fashion designer Bob Mackie, who has dressed celebrities including Cher, Diana Ross, Judy Garland, Elton John, and Marilyn Monroe, spoke to El Centro's fashion students last week, reports NBC DFW.
Nordstrom and Rent the Runway taking partnership to a new level
Dallas is among the cities benefitting from Rent the Runway's new initiative with Nordstrom, through which Rent the Runway is putting drop-off boxes in 29 Nordstrom locations. Members can return their rented items through these boxes, as well as access exclusive Nordstrom services, including styling services, gift-wrapping, and more, per Chain Store Age.
Monday, Nov. 18
MONEY MOVES
Plano-Based 5G Solutions Company Nets $85M in Series C Funding
Baicells Technologies, a provider of disruptive global LTE/5G solutions now has total funding of $99.6 million, which includes an earlier investment by Qualcomm.
NEW TO LAUNCH
Holmes Murphy Launches Workplace Culture Company
The Dallas-based insurance brokerage firm is working on a new venture called ethOs, a company focused on "improving workplace culture, engagement with staff, and employee well being," according to D CEO Healthcare.
RANKINGS
Digital Cities Survey 2019
Dallas, Allen, DeSoto, and Plano ranked in the top ten in their groupings based on population. The winners are chosen based on how they are utilizing technology "to tackle social challenges, enhance services, strengthen cybersecurity, and more," writes Government Technology.
PETA names Dallas the 7th friendliest city for vegans
People for the Ethical Treatment of Animals put Dallas on its list of the top ten vegan cities, naming more than a dozen local restaurants and bakeries that sell vegan food, according to the DMN. The PETA executive vice president said the city has "one of the best vegan dining scenes around."
RETAIL
Upscale luxury movie theater with IMAX-sized screen, bowling lanes coming to Red Oak in 2021
B&B Theatres plans to have 12 screens, 16 bowling lanes, an arcade, and dining options, per the DMN. The "state-of-the-art theater complex" is part of the Red Oak Legacy Square mixed-use development plan with construction set to start early next year.
The Top 10
Dallas Innovates' most-read stories from Nov. 10-16, 2019.
1. Kanarys Closes Pre-Seed Funding Round By Raising $1.5M
2. IBM's EdTech Cities Challenge Grants DISD Students $500K
3. Wings of Innovation: Aviation and Aerospace in North Texas Fly to a High-Tech Future
4. Three Dallas Companies Join Capital Factory's VIP Accelerator
5. The 'Largest Worldwide Startup Competition for Women and Diverse Entrepreneurs' is Coming to Dallas
6. This Electronics Manufacturer in Plano is Driving the Mass Transit Industry Forward
7. Nano Liquid Solutions Tests Blood with a Single Drop
8. Fossil Findings: Lockheed Martin Technology Tackles a 2M-Year-Old Challenge
9. SMU Creates 8th Degree-Granting School with $100M Gift from Moody Foundation
10. First Look: The Perot Museum Transforms its TI Engineering and Innovation Hall
---
Friday, Nov. 15
MONEY MOVES
Coffee Company NuZee Files for $12M Initial Public Offering
The single-service coffee provider moved its headquarters to Plano from California earlier this year. Now, it's planning to grow via an IPO.
ALLERGY-FREE FOOD
UNT opens dining hall free of 'Big 8' food allergens
The University of North Texas transformed its West Hall dining into one of the "nation's first allergen-free dining experiences on a college campus." Kitchen West is Texas' first all-you-care-to-eat collegiate dining hall free of the 'Big 8,' and second in the nation.
COWORKING
Get Productive at Nuvodesk, Arlington's Newest Luxury Coworking Space.
NuvoDesk aims to change the way freelancers, entrepreneurs, and professionals work with its upscale, luxury offices. The 20,000-square-foot space features admin support, virtual mailbox services, conference rooms, and access to an on-site cafe, photo and video development room, and golf simulator.
ART EXHIBITS
Touch the Art at Dallas Museum of Art's 'speechless: different by design'
At the DMA's newest exhibit, visitors are expected (and even demanded) to interact with the art, according to NBC DFW. 'speechless: different by design' features six installations off of a central room, each combining science and aesthetic to create a sensory-filled setting.
Meadows Museum in Dallas teams up with local and Madrid opera companies
SMU's Meadows Museum, the Dallas Opera, and the Atwater Real have formally signed an agreement combining art and opera, which it says is the first partnership of its kind for an American museum. In the Dallas Opera's performances next year, sets will evoke collections from Meadows.
Thursday, Nov. 14
RIDESHARE

Alto Partners With Mizzen + Main
Dallas rideshare startup Alto has been facilitating "art cars"—wrapped in creative and colorful designs—with a series of local partners, and the latest is performance menswear brand Mizzen+Main. During every ride to and from DFW Airport this winter, Alto members picked up in a custom Mizzen+Main car will receive a complimentary dress shirt.

Lyft Launches Its Flexdrive Program for Drivers in Dallas-Fort Worth
As an expansion of its Express Drive program, Lyft told us its bringing Flexdrive to North Texas (the first market in the state and third in the nation), an all-inclusive rental program that gives Lyft drivers in the area access to environmentally friendly cars for a weekly rate. Since March 2018, Express Drive, Lyft's program with Hertz that lets drivers rent cars and earn personal miles, has earned Dallas-Fort Worth drivers $9.5M.
RANKINGS

TCU Neeley School of Business is No. 15 in the Nation for Entrepreneurship
The Princeton Review and Entrepreneur magazine have ranked the TCU Neeley School of Business No. 15 on the list of Best Undergraduate Schools for Entrepreneurial Studies 2020. The ranking credits TCU Neeley's campus-wide Institute for Entrepreneurship and Innovation and strategic coursework combined with co-curricular activities.
SOCIAL IMPACT

Business for Good program from United Way, UTD set to expand
UTD's Naveen Jindal School of Management and United Way Metropolitan Dallas created the Business for Good program to improve the nonprofit talent pipeline, according to the DBJ. This year, the program is connecting local nonprofits and business students so they can collaborate on social media plans for #GivingTuesdayDFW, held on Dec. 3.
Wednesday, Nov. 13
TECH BYTES
McLaren unveils $1.7 million supercar with no roof and a windshield made of air
The British car manufacturer, which recently announced its U.S. headquarters were moving to Coppell, is coming out with a new car called Elva that requires no windshield due to its Active Air Management System. According to CNN Business, "air is channeled through the car's nose—or front end—and sent out in a high-velocity sheet, just ahead of the cockpit," making it possible to drive without a windshield.  
EXPANSIONS
Country's largest paint manufacturer opens Lewisville distribution center
Benjamin Moore Co. has opened a new 238,000-square-foot Lewisville distribution center that's more than three times the size of the old one in Mesquite, according to the DBJ. 13 new jobs will be added to the facility.
RANKINGS
Forbes And JUST Capital Reveal 2020 JUST 100 Rankings, A List Of The Most Just Companies In America
Among the DFW companies that made the 2020 JUST 100 list are AT&T, Texas Instruments, and Kimberly-Clark. Publicly-traded U.S. businesses were selected based on issues such as worker pay and treatment, environmental impact, and community involvement.
Research Reveals Texas Is The #1 State To Launch a Startup
According to research conducted by Comparisun, Texas takes the top spot for states to launch a startup in based on business survival rates, business application growth, rate of new entrepreneurs, tax rates, education, labor costs, and the cost of living. Among Texas' perks is its 50.7 percent business survival rate and 0 percent corporate tax rate. 
GIVING FOR GOOD
BCBSTX Awards $1.6M in Grants to Fight CKD and COPD
Richardson-based Blue Cross and Blue Shield of Texas will be awarding more than $1.6 million through its Healthy Kids, Healthy Families grants to support the fight against Chronic Kidney Disease and Chronic Obstructive Pulmonary Disease and raise awareness of the diseases, per D CEO. Twelve Texas organizations will be awarded the grants including the Texas Kidney Foundation, It's Time Texas, and Baylor Health Care Foundation.
Tuesday, Nov. 12
EXPANSIONS
Baby (No Longer) on Board: Good Buy Gear Expands Services to Dallas
The secondhand store for baby and children's gear does all of the heavy lifting—pickup, posting, delivery—unlike a traditional online marketplace.
TECH BYTES
North Texas Banks Consider Replacing ATMs With Video Tellers
Locally based lenders are looking into adopting a new automatic teller machine that allows customers to video chat with off-site bankers. "These interactive teller machines, or ITMs, allow banks to make tellers available after hours," writes Jeff Bounds in D CEO. "They also provide a lower-cost way to expand geographically, compared to opening new branches."
ARTS
John Cleese To Receive The Ernie Kovacs Award At Dallas Videofest 32
Cleese, who is best known for Monty Python's Flying Circus and Fawlty Towers, will be honored with The Ernie Kovacs Award on December 4, per NBC DFW. The Dallas Videofest and the Video Association of Dallas give out the award to recognize the career and talents of some of television's greatest visionaries.
---
Friday, Nov. 8
Reunion Tower Takes Painting to New Heights
Local business Klarity and Khaos teaches step-by-step painting classes at the Reunion Tower, a building that is often considered an iconic part of Dallas' history and skyline.
NEW TO DALLAS
General Assembly Launches Dallas Campus Alongside Dallas Regional Chamber and AT&T
The skills-based education company is on its way to Dallas through a regional expansion to provide individuals and organizations in the area with the digital skills necessary to succeed.
TECH BYTES
Dallas Housing Authority Is Using Artificial Intelligence to Reduce Wait Times, and Could Profit Off the Technology
The DHA "has deployed new software that tracks inspectors and optimizes their routes, reducing to days a process that once took weeks," according to the Dallas Observer. So far, the intelligent routing tech has also helped the DHA use 20 percent less gas.
RANKINGS
Best Places for Women Entrepreneurs
The DFW area ranks 13th out of the 50 largest metro areas for women entrepreneurs, according to SmartAsset. The ranking was based on eight metrics including the number of women-owned businesses, the startup early survival rate, and the women-to-men pay ratio.
Thursday, Nov. 7
LIGHTING UP THE NIGHT
Pioneer Tower In Fort Worth Lit Up For First Time In Decades
For the first time since the early '80s, Pioneer Tower illuminated Fort Worth thanks to a $4.7 million refurbishment, per CBS DFW. Building displays and light shows don't just happen. We at Dallas Innovates know a little something about that—for our launch party in 2016, you might remember how we lit up the Dallas skyline purple to celebrate North Texas as a vibrant hub for innovation. Here's how it all went down.
TECH BYTES
Tech firm Gartner expands Irving office
Gartner announced a 54,920-square-foot lease expansion at its Las Colinas office space at 6031 Connection Drive. "The Connecticut-based company announced plans in late 2017 to hire 800 workers and invest more than $12 million to expand its North Texas operations," according to the DMN. 
TEAMING UP
defi SOLUTIONS and Zest AI Join Forces to Improve Credit Underwriting for Automotive Finance Providers
Westlake-based defi, a provider of lending software solutions, is partnering with Zest to make capabilities in machine learning credit scoring and advanced risk management better available to banks, credit unions, finance companies, and more.
EDUCATION
Nation's top online BSN program is at UTA
College Rank chose the University of Texas at Arlington's online Bachelor of Science in Nursing degree program as the best in the country this year, based on potential salary after graduation, individual program accreditation and overall affordability.
Wednesday, Nov. 6
AND THE WINNER IS…
LEGO fanatic awarded the job of a lifetime
Last weekend, finalists competed to become LEGOLAND Discovery Center DFW's new Master Model Builder and Thaddeus Bennett ended up scoring his dream job. What will be one of his first projects?  Building the new Texas Rangers' Stadium out of LEGO bricks, of course!
KERNEL LIVE! presented by United Way of Tarrant County
Three finalists will compete tomorrow for the chance to win a portion of $50,000 in seed funding to expand their programs and provide solutions for social challenges in Tarrant County. Improv will meet innovation as Four Day Weekend, an improv comedy group, will also take the stage.
ACQUISITION
Richardson's RealPage is growing again with $580 million purchase
The provider of property management software solutions is continuing its growth by buying Boston-based Buildium, the DMN reports. RealPage plans to pay $580M cash in the deal, which it hopes to close before the end of the year.
RETAIL
Amazon opens a 4-star store in Frisco's Stonebriar Centre, one of six in the U.S.
Today's Amazon 4-star store opening in Frisco marks the first 4-star store in Texas and has more than 2,000 items up for grabs. The concept behind the store is based on all of its items being "rated four stars or above, is a top seller or is new and trending on Amazon.com," writes the DMN's Maria Halkias.
Radio Queen Kellie Rasberry launches online mother-daughter fashion collaboration
The Kidd Kraddick Morning Show co-host launched an e-commerce site called Emma Kelly and Me. According to the Dallas Observer, the Dallas-based DJ launched the fashion line with her daughter and husband to fill "the void for her fellow mamas, and for young girls like her daughter."
Tuesday, Nov. 5
INVENTIONS
No more yelling at smart speakers: New TI Burr-Brown audio ADC enables far-field voice capture at four times the distance
Texas Instruments' newest product is an audio analog-to-digital converter (ADC), which is said to capture clear audio up to four times farther away than competing devices. It can also increase recognition of soft-spoken commands in smart speakers, sound bars, TVs, and more.
SpotSee Launches ShockWatch RFID for Tracking Damage Through Supply Chain
This Dallas-based company's newest device combines impact-damage monitoring with radio-frequency identification (RFID) tech. ShockWatch RFID was created to track damage through the supply chain and identify affected inventory, especially for the automotive, medical devices and equipment, and aerospace industries.
GROWTH
Divvy Homes Doubles its Footprint to Create More Homeowners in the U.S.
The real estate tech platform that aims to "create a world where every person can own their forever home" expanded into three markets this week: Dallas, St. Louis, and Tampa. Residents there can now use Divvy's platform that helps turn renters into owners.
VARIDESK Expands Footprint In Washington D.C.
The DFW company that made sit-stand desks a workplace staple is making a commitment to D.C. VARIDESK plans to open a sales office, expand its presence, and hire corporate sales roles there.
EDUCATION
Istation for English and Spanish language arts adopted by Texas State Board of Education
Dallas EdTech company Istation has had its K-8 reading and K-5 Spanish literacy interactive instructional materials adopted by Texas' Board of Education. This puts the materials on a fast track for procurement by Texas school districts with Istation expecting them to be in classrooms during the current school year.
Monday, Nov. 4
EDUCATION
Recent Dallas ISD graduate wins national entrepreneurship competition
When Jasmine Benton was only 11, she started her own houseware business called Precious Designs. Now, at only 18, Benton has received the 2019 Business Venture of the Year Award at the NFTE National Youth Entrepreneurship Challenge, winning $7,500 and an investor along with it.
Richland College students graduate from AWS re/Start
Ten DCCCD students recently completed Amazon Web Services' re/Start program, a full-time skills development and training program that prepares them for careers in the cloud and connects them with potential employers. Its next cohort is expected to begin in January 2020.
CREATIVE
Aurora Expanded offers a new program that seeks to embrace the cool creations of Dallas teenagers
Dallas' biennial public art event Aurora will celebrate its 10th anniversary next year, but before that happens, it's adding another event to the mix called Aurora3 Expanded. According to the DMN, Aurora will be showcasing 16 young artists through events from Nov. 8-9. 
'A fertile time in Dallas': Homegrown playwrights are thriving with works that matter here
Dallas' playwrighting scene has grown over the years, writes Michael Mendoza, with workshops, residencies, and commissions helping to fund Dallas' theatre industry.
TRANSPORTATION
Luxury Coach Service Vonlane to Launch First Out-of-State Route
Texas-based Vonlane will begin to travel outside of the Lone Star State starting Jan. 6, per D Magazine. The premium transportation company will be heading from Dallas to Oklahoma City with 21 weekly departures from each city.
Dallas Connector Project to provide transportation for homeless
Two vehicles recently began to transport people experiencing homelessness free of charge and provide them with access to services needed to secure healthcare, housing, and employment through CitySquare.
The Top 10
Dallas Innovates' most-read stories from Oct. 27-Nov. 2, 2019.
1. IF/THEN Summit Convenes Nationwide Female STEM Role Models in Dallas
2. Catalyst Sites: How These North Texas Locations Could Change the Trajectory of the Region
3. DI People: Boeing Global Services, Six Flags Entertainment, Michaels Make CEO Announcements
4. Dallas' Take Command Health Partners With Oscar Health for a New Model of Insurance
5. Architecture Firm Page Extends 34K-SF Lease in Historic Downtown Dallas Building
6. Triumph Group's Arlington and Red Oak Facilities to Engineer and Manufacture Air Taxis
7. Solutions Through Collaboration: Dallas Funders Tackle Workforce and Business Challenges with New Program
8. Silicon Valley Company Announces Dallas Technology Innovation Center
9. #TeamTrees Partners with Social Media Influencers to Plant 20M Trees
10. UTD and WEDallas Celebrate Female Entrepreneurship at the Second Annual Women's Summit
---
Friday, Nov. 1
AND THE WINNER IS…
Paul Quinn College Students Participate in Interactive "Quinnite Build" to Ease Digital Divide in Neighborhoods Low on Tech Access
Capital One's Plano campus hosted an all-day pitch competition for students from Paul Quinn College last Saturday. One team walked away with a grand prize of $5,000 due to their winning mobile application, Feelo, which was made to help support businesses in underserved communities.
2020 Dallas CIO of the Year ORBIE Awards Finalists
The Dallas CIO Leadership Association announced its list of 2020 finalists including CIOs from Pizza Hut, Southwest, Tyler Technologies, and the Federal Reserve Bank of Dallas, among others. The winners will be revealed on Feb. 20, 2020, at The OMNI Dallas Hotel.
TRANSPORTATION
TxDOT previews plan to double the size of I-30 in downtown Dallas
The Texas Department of Transportation has shared its initial designs for a potential doubling the size of the portion of Interstate 30 that runs through downtown Dallas. CultureMap Dallas says the project would begin at Hotel Street by the Kay Bailey Hutchison Convention Center and go east to the I-345 interchange.
RETAIL
J.C. Penney: The new place to play games, workout & hangout?
Plano-based retailer J.C. Penney has remodeled its store at North East Mall in Hurst with a fitness studio, videogame lounge, and a cafe as part of testing out new concepts, Fox Business reports. It also will offer style classes, hair and makeup workshops, and cooking gadget demonstrations at the store.
Thursday, Oct. 31
HAPPY HALLOWEEN!
This real estate company will check that house for ghosts before you buy it
In honor of spooky season, real estate platform Bungalo added a Paranormal Inspection Report tool to its process (in addition to the 160 other traditional items on the list). The haunted check applies to homes for sale in Dallas, Charlotte, and Tampa.
Get Your Spook On, Dallas, With These Halloween Events
Rainbow Vomit is taking its interactive art exhibit to the next level for Halloween with an immersive horror experience. And that's just one of the many Halloween-themed events happening this weekend among costume parties, spooky film nights, and more.
PROJECTS
Stream Data Centers Commissions New Hyperscale Data Center in Garland, Texas
A new 138,132-square-foot hyperscale data center has been constructed in DFW, which is the second-largest data center market in the U.S. Stream Data Centers built the data center to "meet ongoing demand for colocation and connectivity solutions from enterprises and hyperscale cloud providers."
RANKINGS
DFW is the 13th Best "Hospital City" in the Country
Healthtech company Medbelle ranked DFW 13th on its list for best overall healthcare in the U.S. and 74th in the world. In the report, Medbelle also ranked DFW 11th in infrastructure.
Wednesday, Oct. 30
TECH BYTES
High-Tech Census: Dallas Public Library Readies to Help Bridge Digital Divide
The 2020 U.S. Census is rapidly approaching and residents are mostly responding online, making it the nation's first high-tech population count. With an estimated 40 percent of Dallasites lacking fixed internet service at home, the library is offering online access to the city's residents.
Much Anticipated Fort Worth Smart Hotel Opens With High-Tech Flourishes and Historic Bonafides
Although "Fort Worth's first-ever smart hotel" is set inside of a structure originally built in 1929, it's about as modern as it gets with digital showers, touchscreen mirrors, LG 8K Wallpaper TVs, and even a podcast booth. The Sinclair is also "the world's first battery-powered hotel," according to Paper City, which guests can help power by riding the hotel's stationary bikes hooked up to its power grid.
Tens of thousands watch Allen woman stream her brain surgery on Facebook while awake
A North Texas woman took live streaming to the next level by filming during her operation to "remove the misconceptions about brain surgery," the DMN reports. Methodist Dallas Medical Center neurosurgeon Dr. Nimesh Patel narrated the stream and took questions live.
RETAIL
LOCAL Design Studios + Gallery Expanding Space for Six Women-Owned Businesses
The office and warehouse space at LOCAL in Fort Worth is "busting at the seams" due to the success of the wholesale female-founded businesses (each one is now a nationally known brand). The 32,000-square-foot addition will accommodate packing and shipping for orders across the country.
Tuesday, Oct. 29
STARTUPS
Plano, Arlington among best mid-sized cities for startups that are going untapped
The two growing North Texas cities have grabbed spots among the top 10 best untapped cities in the U.S. for young companies, according to a report by Fundera. Plano ranked second while Arlington landed at No. 7.
NEW DEVELOPMENTS
Collin College moves forward with Farmersville, Celina campuses
Collin College's new Farmersville and Celina campuses are both expected to open in 2021. Each will sit on 75-acre plots, Community Impact said.
FOOD + BEV
Bottoms Up Cocktails Available Now at Omni Hotels & Resorts' Texas Properties
Dallas beverage company Bottoms Up Cocktails has launched ready-to-drink cocktails in all 14 Omni Hotels & Resorts locations in Texas. Omni, also based in Dallas, will offer the drinks in its public spaces, like markets, lobby bars, spas, pool decks, etc.
Starbucks Is Rolling Out Delivery to a Market Near You
The coffee purveyor has expanded its Starbucks Delivers service—which brings you your drink through a partnership with Uber Eats—to most big cities in the country, including Dallas. The latest expansion brings the count to 16 U.S. markets.
IF YOU NEED TO GET AWAY
Tiny Cabins Offer a True Escape From Technology 90 Minutes From Dallas
Enjoy camping, but don't like the cold, hard ground? You can experience the outdoors with all the comforts of a tiny cabin (including a queen bed) about an hour and a half from here. It's called Getaway Piney Woods in LaRue.
Monday, Oct. 28
COWORKING
Common Desk is expanding to Houston
Dallas-headquartered Common Desk is expanding its brand south with its first location in Houston. Named Common Desk – EaDo for East Downtown Houston, the outpost will take up 25,000 square feet in the "art and soul" of the city. Founder and CEO Nick Clark said EaDo reminds him and his team of Deep Ellum, where Common Desk opened its first location in 2012.
EXPANSION
Southwest Airlines making major expansion to pilot training building in Dallas
The airline has begun working on an expansion of its three-story pilot training center, which is housed on its corporate campus near Dallas Love Field. the DMN reported. The 141,000-square-foot expansion is expected to be completed next fall, complete with eight additional flight simulators.
MOBILITY
OjO Electric Expands Rideshare Programs in Austin and Dallas
Light Electric Vehicle company OjO is increasing its Dallas and Austin fleet by adding 100-500 more of its electric rideshare scooters. In Dallas, OjO has partnered with Shift Transit for easy consumer access and scooter deployment. OjO differentiates itself from the myriad scooters popping up with its longer rides, adjustable cushioned seat, patented HyperGear hub motor, and green energy goal.
The Top 10
Dallas Innovates' most-read stories from Oct. 20-26, 2019.
1. IF/THEN Summit Convenes Nationwide Female STEM Role Models in Dallas
2. Innovative Spaces: UNT Unveils Its Newly Renovated College of Visual Arts and Design
3. Monarch City Ready to Take Mixed-Use Development Into the Next Century
4. AIA Dallas Honors Eight Projects with 2019 Design Awards
5. Texas Women's Foundation's Orchid Giving Circle Awards $219K in Community Grants
6. U.K.'s ActiveOps Selects Dallas as its U.S. Base
7. STEM, STEAM, STREAM: "In Dallas, the Ingredients are Here."
8. IF/THEN Summit to Highlight Female Innovators and Promote STEM Careers
9. DI People: ParkHub, OrderMyGear, and Naturally Slim Make Leadership Moves
10. Nominate Now: D CEO and Dallas Innovates 'The Innovation Awards'
---
Friday, Oct. 25
TECH TALK
Governor Abbott Announces Expansion Of Microsoft Regional Hub In Irving
Redmond, Wash.-based Microsoft is boosting its operations in Irving as a "strategic regional hub." The announcement came from a statement by Gov. Greg Abbott, which said Microsoft plans to create 575 new jobs and invest $31M+ in capital. A $4.87M Texas Enterprise Fund grant was extended to the company.
Verizon just switched on 5G wireless coverage in these Dallas neighborhoods
There will now be faster service available in Knox/Henderson, Uptown, the Medical District, and Deep Ellum as Verizon rolls out its 5G wireless service, according to the DMN. But, you have to be a Verizon customer with one of its seven 5G compatible phones.
SOCIAL GOOD
Local Impact Week Benefits Nonprofits
More than 80 Fidelity Investments technologists and business analysts partnered with nine DFW nonprofits to help solve their technology and operational challenges within only five hours. This consulting event was part of the company's Impact Week happening globally with more than 90 nonprofits around the world and with service valued at nearly $600,000. Local technology projects ranged from advising on a knowledge management system implementation roadmap for The Commit Partnership to a donor database vendor selection framework for Girls Inc. Metropolitan Dallas. 
Thursday, Oct. 24
SUSTAINABLE SLICES
Pizza Hut is testing plant-based 'Incogmeato' sausage toppings and round boxes
Have you ever wondered why pizzerias put round pizzas into square boxes? Square boxes are cheaper to produce, according to The Verge. Now, Plano-headquartered Pizza Hut is testing out round pizza boxes in an effort to make the boxes more sustainable with less packaging. But for now, the new design is only available in Phoenix, Arizona.
THIS WEEKEND
Brittany Cobb Reflects on 10 Years of Flea Style
On the eve of Flea Style's 10th anniversary show, founder and CEO Brittany Cobb reflects on her lifestyle brand's success over the past ten years. The fashion entrepreneur is currently working on launching a second store location in Frisco, which will also include a restaurant. Along with Flea Style's Deep Ellum storefront, the brand has a podcast and e-commerce shop.
NOW HIRING
Vetted Heroes + Virgin Hotels Dallas Veteran and Mil-Spouse Hiring Event
This Saturday, Vetted Heroes is partnering with Virgin Hotels Dallas to provide an early opportunity for veterans and their spouses to apply to become team members at Virgin Hotels' first DFW location. 
Wednesday, Oct. 23
EMERGING MARKETS
Move Over Cambridge: Houston And Dallas Poised For Life Sciences CRE Growth
A 2019 CBRE report lists Dallas, along with Houston, among the country's top emerging life sciences markets. Dallas ranked seventh on the report "thanks to quality local talent, access to top researchers, recent life sciences workforce growth, ample National Institutes of Health funding and the emergence of top-ranked medical schools and research facilities," writes Bisnow.
LISTEN
Lantern Pharma: How Technology is Fighting Against Cancer on The Tech Talks Daily Podcast
Dallas biotech startup Lantern Pharma is working to leverage the power of big data with AI and machine learning to personalize cancer treatments. Tech Talks Daily host Neil C. Hughes invited Panna Sharma, CEO of Lantern Pharma, to talk about the critical role "technology has—and will continue to play—in the fight against cancer."
AWARD WINNING
Astronaut Honored With Lifetime Achievement Award
Dr. Bernard Harris Jr.—the president and CEO of Dallas-based National Math and Science Initiative—was 13 years old when he watched the broadcast of Neil Armstrong and Buzz Aldrin walking on the moon, writes Erin Douglas. Harris went on to become the first African American astronaut to perform a spacewalk. On Saturday night he was honored with a Lifetime Achievement Award from the Greater Houston Black Chamber of Commerce.
Tuesday, Oct. 22
CALLING ALL INNOVATORS
Nominate Now: D CEO and Dallas Innovates Present 'The Innovation Awards'
Nominations have been extended to Thursday, Oct. 31 for The Innovation Awards 2020, honoring the disruptors and trailblazers driving a new vision for North Texas.
KUDOS
Dementia Phone Company teleCalm Rings $100K MassChallenge Prize
teleCalm, a phone service provider for those living with dementia, won the Diamond Award from MassChallenge Texas, the Austin-based accelerator program. $500,000 in equity-free cash prizes was given to five startups, with teleCalm as the only North Texas-based winner.
TECH BYTES
Fossil Smartwatches Can Now Make Calls With The iPhone
Fossil's fifth generation smartwatches will be able to make phone calls via iPhones after the latest update, per Ubergizmo. Android users will also benefit from the Richardson company's update, which is supposed to improve calls on Android devices.
Why Gold's Gym is betting on wearable technology
Irving-based Gold's Gym has designed a version of its coaching app that's compatible with Fitbit smartwatches. The app called Gold's Amp is part of the fitness company's efforts "to add digital experiences for customers," according to the DBJ.
Why you don't have to worry about waiters at Rachael Ray's new Dallas 'restaurant'
TV show host and chef Rachael Ray is planning to launch 13 "virtual restaurants" nationwide with one opening on Nov. 1 in Dallas, according to the DMN. Ray is partnering with Uber Eats to launch the restaurants, available exclusively through the food delivery service.
Monday, Oct. 21
TECH BYTES
Abacus Group will Move its Dallas Office to Frisco in November
The global IT provider will have 75% more space in its new 6,891 square foot office in a Class-A building at 2401 Internet Blvd. in HALL Park, according to a news release. The additional square footage will allow for "continued anticipated growth of its Dallas team." Headquartered in New York City, Abacus Group opened its first satellite office in Dallas in 2013 as a dedicated space for its growing remote support team and centralized location for employee training programs. Dallas is key in the company's workforce that's spread across the U.S. and U.K.: Each new team member starts an Abacus career with a training week in Dallas to learn the firm's systems.
Tech-focused health insurance startup Oscar looks to make splash in Dallas return
It withdrew from the market at the end of 2016, after two other insurers dropped out of the individual marketplace, the DMN reports. "It also indicates the startup is serious about competing in Texas, which has the highest uninsured rate in the country."
LISTEN
Lantern Pharma: How Technology is Fighting Against Cancer on The Tech Talks Daily Podcast
"Our company is really unique in the sense that we have just as many data scientists and AI people and IT folks as we do biologists and cancer genomic folks—it's just really split right down the middle, Panna Sharma, CEO of Dallas biotech startup Lantern Pharma says. "We believe this is a new way of doing drug research and discoveries, really leveraging the power of big data." Lantern Pharma is working to leverage that data with ai and machine learning to personalize cancer treatments.
 
Tech Talks Daily host Neil C. Hughes invited Sharma to talk about the critical role "technology has—and will continue to play—in the fight against cancer."
 
And, you can learn more about how Lantern's new collaboration with the National Cancer Institute (NCI) could help predict drug effectiveness on tumors on Dallas Innovates.
READ
Dr Sarah E. Hill: 'We Have a Blind Spot About How the Pill Influences Women's Brains'
A new book by the TCU social psychologist "tackles the tricky subject of how oral contraceptives may affect women's minds," writes The Guardian. Hill, a professor at Texas Christian University in Fort Worth argues "we need to talk about how oral contraceptives are affecting women's thinking, emotions, and behaviour."  Her book, How the Pill Changes Everything: Your Brain on Birth Control, is about "the science behind a delicate subject."
 
"We need the imagination of the best researchers on this issue," Hill said in The Guardian. "The pill works so well and is so easy, we've become complacent. And in the meantime, we need more and better research to understand what we've got."
The Top 10
Dallas Innovates' most-read stories from Oct. 13-19, 2019.
1. Klyde Warren Park Expansion Renderings Show its Westward Growth
2. Atos Launches Google Cloud Artificial Intelligence Lab in Irving
3. JPMorgan Chase Neighborhoods Program Invests $6M in TREC Community Fund
4. STEM, STEAM, STREAM: 'The World Doesn't Work Without Technology Anymore, Nothing Does.'
5. IF/THEN Summit to Highlight Female Innovators and Promote STEM Careers
6. Dallas-Based FinTech Zirtue Raises $1M in Seed Round
7. Dallas Bound: Nonprofit JUST Makes Investments to Female Entrepreneurs Based on Trust
8. Coppell Cybersecurity Firm Awarded $200K for Department of Homeland Security IoT Test
9. Galaxy Unmanned Systems Chosen for Research Contract with the Army
10. Popular Video Game Leads to a $1.5M NSF Grant for SMU
---
Friday, Oct. 18
CRYPTO CONVO
SEC Director David Peavler: More crypto-fraud, less oil and gas schemes
"The U.S. Securities and Exchange Commission's Fort Worth Regional Office is witnessing some changes. Cryptocurrency fraud is all the rage, oil and gas offering fraud is so yesterday," writes Texas Lawbook's Mark Curriden.
RIDESHARE
Deep Ellum keeps pickup zones for Uber and Lyft for another year
Dallas' "economic and cultural hub" is extending its pilot program for another year, CultureMap reports, which means rideshare services must pick up/drop off in designated zones. The Deep Ellum Foundation collaborated with Uber, Lyft, Alto, and the city for the program—the first-of-its-kind for the region.
& YEAH, WE'RE STILL GROWING
2019's Fastest-Growing Cities in America
North Texas was well represented this year on WalletHub's annual ranking of cities with rapid economic growth. In the Top 50 are Frisco (No. 5), McKinney (No. 13), Richardson (No. 38), Denton (No. 42), and Fort Worth (No. 50).
Thursday, Oct. 17
TECH MOVES
The Great [Tech] Migration
Since January 2010, 58 out of 89 Bay area-headquartered tech and life science companies have taken more than 30 million square feet of office space elsewhere in the country. About 1M square feet of that was in Dallas-Fort Worth, according to Cushman & Wakefield research. Sixteen of these companies have set up shop in the region—including Google, Facebook, Juul, Lyft, Oracle, Palo Alto, Salesforce, Tesla and, most recently, Uber.
San Francisco tech firm takes down big Plano office block
San Francisco business IT and data services firm Splunk is expanding its presence in Plano, taking an 84,000-square-foot expanded lease in the Legacy business park on Dallas North Tollway. It's one of the largest recent office leases in the Legacy district.
ENTREPRENEUR AWARDS
Meet the 2019 Dallas 100, the fastest-growing small private companies in DFW
The Caruth Institute for Entrepreneurship at SMU's Cox School of Business unveiled its list of DFW's 100 fastest-growing small private companies. Among this year's honorees are Alkami, BuzzBallz, PMG, and Sendero, which all had to have sales of at least $500K in fiscal year 2016 to qualify, per the DBJ.
SIDE HUSTLES
Innovative App Helps Kids Appreciate Their Lawyer Moms
Jodie Slater Hastings, Dallas lawyer and co-founder of The Slate, launched an interactive storybook called My Mommy is a Lawyer. The app is "part fable and part game," writes The Texas Lawbook, which helps kids understand and appreciate what their lawyer moms do when they go to work.
Wednesday, Oct. 16
REAL ESTATE
In Dallas, a high-rise built for homesharing hints at hospitality's future
San Fransisco startup Sonder is planning a 270-unit high-rise in the Arts District—its largest property yet. Think of it like a hotel-Airbnb hybrid: 1899 McKinney will bridge the gap between "five-star hotels and renting a home."
FUTURE FORWARD
Take a look at Toyota's 2nd generation hydrogen-powered vehicle
Environmentally sustainable vehicles are on the rise, and Toyota is on board. Its latest is a hydrogen fuel-cell electric car (its second generation) called Mirai, which you can purchase late next year, the DBJ reports.
FOOD + BEV
Dallas Debut of WFC Kicks Off "Food Week"
The largest culinary competition and food fest in the world kicks off in Dallas today. Expect chefs competing for a huge prize, activities for foodies, an Innovation Station, a Dallas Food Truck Smash Up, and so much more.
Tuesday, Oct. 15
DIVERSE WORKFORCE
Dallas makes the grade as No. 9 best U.S. city for diversity in STEM
Out of 35 tech hubs in the U.S., Dallas made the top ten based on racial, ethnic, and gender diversity in STEM employment, according to CultureMap Dallas. Dallas' STEM workforce is 18 percent black, 20 percent Asian, and 15 percent Latino or Hispanic, but it's still lacking in gender diversity with women making up only 24 percent of the workforce.
TESTING IT OUT
Uber to roll out experiment in Dallas that tests new pricing for scooter rides
Uber's latest DFW news comes on the heels of its Dallas town hall meeting last week. Now, the company is planning to experiment with a surge pricing model for its Jump scooters, per the Dallas Business Journal. The price to ride its scooters will be based on historical demand starting next week in Dallas and Tampa, Florida.
LOCAL ART
Drew Merritt Wants His Virgin Hotel Mural to Bring You Happiness
A new mural now graces Market Center Boulevard on the side of the Virgin Hotel, featuring a woman in a diving helmet and a rocking horse. The woman is Dallas' own Lesli Marshall, the owner of Articulation Art, according to the Dallas Observer.
CALL CUBAN
Mark Cuban gave out his phone number saying anyone can text him. There's a catch
You may not have to go on Shark Tank to talk with Mark Cuban—now he's one phone call away. If you think that's too good to be true, you're right. First you'll have to sign up for a service called Community and then, you're free to leave a message for Cuban, writes the Dallas Morning News. But, if you're really lucky, maybe he'll respond.
The Top 10
Dallas Innovates' most-read stories from Oct. 6-12, 2019.
1. STEM, STEAM, STREAM: North Texas Experts Discuss Why Education Matters to Business
2. Deep Ellum Among Top 20 'Cool Streets' in North America, New Report Says
3. Poo-Pourri Just Put a Very On-Brand Poo Installation in Klyde Warren Park
4. The Future of Uber's Self-Driving Vehicles in Dallas
5. Reimagine Communities Summit: How Human-Centered Design and Digitalization Drive Innovation
6. To the Moon: NASA Awards North Texas Firm $2M for 'Tipping Point' Technology
7. D CEO and Dallas Innovates Launch 'The Innovation Awards'
8. Inspire Frisco is Bringing Together 12 Texas Universities Through Tech Event
9. 'It's Not Complicated, It's Tutoring': Dallas Startup Takes a Holistic Approach to Education
10. YTexas Summit: Talking Bills, Business, and the 'Texas Miracle'
---
Friday, Oct. 11
DEALS
IAC announces its plan to spin off Match Group
IAC, which owns 80% of Match Group, has submitted the spin-off proposal to members of Match's board of directors, CNBC reports.
Highlander Partners Successfully Exits its Investment in Popular Ink
Dallas-based private equity firm Highlander Partners has exited its investment in Popular Ink, the McKinney-based flexible packaging company, by selling it to PPC Flexible Packagings. Highlander Partners acquired Popular Ink in 2015.
TRANSPORTATION
Hyperloop could come to North Texas sooner than expected
Virgin's Hyperloop One wants to develop a certification site for the futuristic transportation tech that someday could zoom passengers and cargo from Dallas-Fort Worth to Laredo at speeds of 670 miles per hour. Some North Texas officials believe the site should be here though, according to WFAA.
STARTUP
Startup aiming to raise $10M is bringing order to cops working off-duty jobs
Irving tech company RollKall, which has a platform to connect police officers with coordinators, security firms, and businesses looking to hire them for off-duty work, is seeing its efforts pay off. The company raised $1.5 million last year in a seed round, and is now seeking to raise $5-10M soon and wrap up fundraising during the first quarter of next year, the DBJ reports.
Thursday, Oct. 10
TEEING UP
Topgolf seeks to hire banks for IPO
Dallas-based Topgolf International is in talks with investment banks about hiring underwriters for an initial public offering, Reuters reports. "Topgolf has invited investment banks to pitch for roles on the IPO, which is planned for next year, one of the sources said."
STARTUP STYLE
My Style: Melbourne O'Banion
The Bestow CEO looks up to Bond, per D CEO. "Effortless, classic, ready for any occasion, and always looks the part."
ARCHITECTURAL WONDER
Mysteries of The Meyerson: 10 Things You Need to Know About the Dallas Symphony Center
The I.M. Pei home of the Dallas Symphony Orchestra turned 30 this year, says the Observer. Here are some secrets you may not know. Beyond the engineering feat that it is (and the fact that there's not a bad seat in the house), HM Queen Elizabeth II has been there, and they have the pictures to prove it.
Wednesday, Oct. 9
BIG MONEY
Investors pump $300 million this year into emerging Dallas-Fort Worth companies 
"A dozen companies attracted investments of $10 million or more," per the DMN. Industries from cancer research and food to financial and health care technology were represented, according to data from Crunchbase. Plano-based fintech Alkami tops the list.
RAMPING UP
Here's what the innovation team at DFW Airport is working on
"The innovation department now has seven employees with plans to hire two more, and is starting to make headway on its projects," reports the DBJ. "The team is currently working on a project that would bring the technology to the check-in and bag drop process." It most recently brought biometric screening to the airport.
DFW Airport's new chief innovation officer, Paul Puopolo, is propelling DFW's future by welcoming new strategies to make the airport better. Read more about Puopolo and a first-of-its-kind robotic system, which can handle almost 450 bags an hour, on Dallas Innovates.
ON THE MOVE
T. Boone Pickens' power table heads to Oklahoma state capitol 
The late T. Boone Pickens' massive 24-by-5-foot, four-pedestal conference table—at which he was said to have made and lost billions of dollars—was dismantled Tuesday and sent on its way to its new home in Oklahoma's state capitol—along with the 22 brown leather armchairs that sat around it, reports the DMN.
Tuesday, Oct. 8
DONE DEALS
New Uber tower in Dallas' Deep Ellum moves ahead with $135.5 million in permits [DMN]
Developers have filed building permits for the 25-story Deep Ellum area high-rise soon to become the home of Uber employees. The 470,000-square-foot office building, a project of Westdale Properties and developer KDC, is valued at $135.5M in the permits.
SMART CITY
Preliminary smart city study results show investment pays off, if the digital innovation is managed properly [Mass Transit]
Early results of 2019 Smart City Research Initiative, Building a Hyperconnected City, conducted by ESI ThoughtLab, shows that most of the 100 metro centers it looked at globally—including Dallas—experience positive economic, financial, and social impacts from their investments.
HEALTH COMPANIES
Take Command Health launches industry-first ICHRA platform
Dallas-based Take Command Health announced that its Individual Coverage HRA administration platform is open. The launch comes as businesses prepare for new Health Reimbursement Accounts to become effective in January and open enrollment.
Axxess Endows Largest-Ever Computer Science Scholarship Program At The University Of Texas At Dallas
Axxess, a Dallas-based home healthcare tech company, has gifted the UTD $500K to create the Axxess Scholars Program, the largest gift ever received by UTD to start an engineering school scholarship program.
Monday, Oct. 7
HEALTH TECH
Bringing BrainHealth's Vision to Reality 
The Center for BrainHealth of the University of Texas at Dallas has hired Dallas tech design and development firm Dialexa to bring to life its vision for an online, personalized brain health experience. Wireframe designs were finished earlier this year, while Phase One will be done by year's end, and Phase Two will launch publicly in 2020.
SUPER COMMUTERS
Long commute: Why so many people choose to live in Fort Worth but work in Dallas [Fort Worth Star-Telegram]
Fort Worth is far from a bedroom community, but every day roughly 16 percent of Tarrant County workers commute to Dallas. A variety of reasons have drawn people to live in Fort Worth while working eastward—schools, cheaper housing, entertainment, shopping, and even food.
SOCIAL GOOD
Dallas-based equine therapy organization breaks ground on new facility, plans growth  [Dallas Business Journal]
Work has begun on the new Equest covered arena in the Texas Horse Park along the Trinity River. Equest is in a quiet phase of its capital campaign seeking an additional $1.6 million to the already supplemental $1.4 million raised.
New Hydroponic Garden is Sprouting at the State Fair of Texas for South Dallas' Food Desert [Dallas Observer]
Hidden behind the State Fair of Texas' ferris wheel and carnival games, you'll find Big Texas Urban Farms, a hydroponic garden hoping to instill urban agricultural practices and help alleviate the food desert of South Dallas. 
STUDY SAYS
Millennials Are Moving More Frequently Than Previous Generations
A new study shows that young adults are moving more often than previous generations. Young adults who have lived in their current homes less than two years is almost 12 percentage points higher than in 1960. In DFW, it's 10.7 percentage points higher—52.2 percent in 2017 vs. 41.5 percent in 1960.
The Top 10
Dallas Innovates' most-read stories from Sept. 29-Oct. 5, 2019.
1. Big Four Mobile Carriers to Unveil 'ZenKey' Tech to Rid Us of Passwords
2. DFW Cities Dominate List of 'Surprising' Cities Where You Can Make a Lot of Money
3. $1M Challenge Grant Kicks Off Campaign for I-35E Deck Park in Southern Dallas
4. Applications Open for Impact Ventures' Minority-Focused Technology Accelerator
5. Corgan and TMGcore Team Up to Downsize Data Centers
6. STEM, STEAM, STREAM: North Texas Experts Discuss Why Education Matters to Business
7. DI People: Toyota, MoneyGram, Lennox International, Gardenuity Make Executive Moves
8. Red Bull Soapbox Race DFW: Three's a Charm for a 'Mosquito on a Mission'
9. Bright Realty Honors 'Bum' Bright With a New Arthurian Outdoor Mural at The Realm
10. PGA's Relocation to Frisco Wins Top Award from Texas Business Network
---
Friday, Oct. 5
DONE DEALS
Fort Worth defense company receives $23M order for night vision technology [Fort Worth Business Press]
Elbit Systems of America, a Fort Worth-based defense company, has been awarded a $23 million order to supply systems and spare parts for the US Marine Corps' Squad Binocular Night Vision Goggles program. Last month, Elbit acquired the Night Vision business from Harris Corp. in a $350M deal.
FUTURE FORWARD
Why Virgin Hyperloop One is still betting that you want to commute in a high-speed tube [Fast Company]
The Virgin Hyperloop One roadshow, which came to Arlington in August, promotes the high-speed transportation system that someday could connect Dallas-Fort Worth with other major cities in the state through a pod system running at hundreds of miles per hour. Fast Company caught up with Virgin Hyperloop One CEO Jay Walter for an update.
MOST POPULAR
Google releases list of Dallas' Most-Loved Small Business
Google's list of the 30 most-loved SMBs in Dallas-Fort Worth is seen through the lens of Google Search and Maps. It consists mostly of women- and veteran-led businesses, and includes McShan Florist, Chocolate Secrets, Go Squeaky Clean, Riscky's BAR-B-Q, and Kenny's Wood Fired Grill.
TRANSPORTATION
J.D. Power's 2019 North American Airport Satisfaction Survey
J.D. Power ranked Dallas Fort Worth International Airport fifth in the mega category and Dallas Love Field second in the large airport category. A mega airport has 33M+ passengers a year, while large airports have 4.5-9.9M.
Thursday, Oct. 4
NORTH TEXANS IN THE NEWS
34 Top Texas Leaders Join Texas 2036 Board Of Directors
Texas 2036, a non-partisan nonprofit born from the vision of Dallas-based Tom Luce, aims to find data-driven solutions for some of the state's biggest long-term challenges. Nine North Texans will join Luce as new board members: 
Aline Bass Callahan, MBA and MS Candidate, Northwestern University in Dallas
Shannon Fletcher, Chief of Staff, Tarrant County District Attorney's Office in Fort Worth
Hunter Hunt, CEO, Hunt Consolidated Energy LLC in Dallas
Ron Kirk, Senior of Counsel, Gibson Dunn & Crutcher in Dallas
Cynthia Marshall, CEO, Dallas Mavericks in Dallas
Kyle Miller, Founder and Managing Partner, Silver Hill Energy Holdings LLC in Dallas
Jeanne Phillips, Senior Vice President, Hunt Consolidated Inc. in Dallas
Matt Rose, Owner, Cross Tie Capital in Fort Worth
Nicole Small, CEO, LH Capital, Inc. in Dallas
Forbes' richest Americans list for 2019 includes 18 from Dallas-Fort Worth [DMN]
On Forbes list of 400 richest Americans, Dallas Cowboys owner Jerry Jones is catching up to Dallas' incumbent richest man, banker Andy Beal, and Margot Perot, widow of H. Ross Perot, has joined the list.
ARTS
Near Southside to study creative business incubator idea [Fort Worth Business Press]
Fort Worth's Near Southside—already the target for an Innovation District—wants to create a place where artists can live and work. To achieve that, Near Southside Tax Increment Reinvestment Zone board members unanimously approved a resolution to start establishing a creative business incubator.
TRANSPORTATION
Fort Worth-based Bell unveils latest aircraft — a helicopter with wings [DBJ]
The helicopter maker unveiled its new Bell 360 Invictus rotorcraft, its entry for the U.S. Army's Future Attack Reconnaissance Aircraft (FARA) program. Among its most notable unique technologies are wings.
FOOD + DRINK
Chefs Aaron Franklin and Tyson Cole to open restaurant in East Dallas [CultureMap]
Two of Austin's top chefs are bringing their superstar collaboration to Old East Dallas with an expected opening in late summer 2020. It'll be the second location for the Asian Smokehouse and Bar.
Wednesday, Oct. 3
TRANSPORTATION
Hitch is First to Bring City-to-City Ridesharing to Dallas
Hitch, the Austin-based rideshare company that provides on-demand, long-distance rides between cities, has added service between Dallas and Austin. Dallas becomes the third Texas city that Hitch serves.
DFW Airport considers bringing autonomous vehicles to parking lots [DBJ]
The Dallas Fort Worth International Airport board will vote tomorrow on a $300,000, six-month pilot program that would use autonomous vehicles in the south parking lot to take people to the lot's main bus terminal.
RETAIL
Fossil might be the only company with the vision to challenge Apple in the smartwatch market [PhoneArena.com]
"I think [Richardson-based] Fossil is the underdog to watch out for," writes Adrian Diaconescu. Why? Perhaps because a company with "more than one brand" is "more than one threat."
"Fossil is actually a pretty large 'group,' releasing wearable devices under a lot of well-known and well-liked brands in addition to its own name," Diaconescu notes. "We're talking brands like Michael Kors, Diesel, Emporio Armani, Skagen, Misfit, and even Puma to name but a few."
BEST-IN-CLASS
The 2019 List of the "Best Entrepreneurial Companies in America" [Entrepreneur Magazine]
Dallas-Fort Worth was well-represented on Entrepreneur's fifth annual Entrepreneur 360 ranking, which ranks companies that are "mastering the art and science of growing a business." Here's who made the list:
No. 33 – UWorld (Dallas)
No. 92 – Tek Leaders Inc. (Plano)
No. 144 – Cariloop (Dallas)
No. 152 – Nexrage Studios (Plano)
No. 171 – 5 (Irving)
No. 182 – Tricolor (Dallas)
No. 231 – Ironside Human Resources (Dallas)
No. 242 – JP and Associates REALTORS (Frisco)
No. 252 – Enseo (Richardson)
No. 253 – Pioneer Technologies Inc. (Irving)
No. 255 – AVIO Consulting (Addison)
No. 274 – JW Logistics (Frisco)
No. 293 – Elite Payroll and Staffing Services (Haltom City)
No. 299 – Smart City Locating (Dallas)
No. 358 – Enchill Property Management Consulting (Dallas)
Tuesday, Oct. 1
RANKINGS
Cities With the Best Career Opportunities [Volusion]
Dallas-Fort Worth-Arlington has been ranked as the third best among large metros in a new study from Volusion, an Austin-based "all-in-one" tool for people to run their businesses.
NEW DEALS
Topgolf Partners With National Veterans Memorial and Museum to Host Veteran Hiring Events Across the Country
Topgolf Entertainment Group has partnered with the National Veterans Memorial and Museum to host hiring events for veterans at Topgolf venues across the country. Proceeds will be donated to the museum.
TECH BYTES
"Could Dallas be finding its innovation niche?" According to Kevin Stevens, a partner at Intelis Capital, "Only time will tell, but becoming the hub of a $620B market might be the biggest opportunity Dallas has had since the telecom boom of the 80s and 90s." He makes a good case in his blog post, citing Uber's new office coming to Deep Ellum and Uber Elevate, Toyota's Plano headquarters and Toyota Connected, DENSO's new R&D facility in Plano, and Vinli's recent funding boost.
Donnie Nelson, general manager of the Dallas Mavericks, will speak at a "first-of-its-kind" conference on artificial intelligence (AI) in sports in Dubai in October. Organized by the Dubai Sports Council, it aims to "bring top decision-makers from the world of sport and leading minds from the world of AI to showcase the benefits of a union between the two."
Information technology officials in Texas are busy implementing a new law enacted in June. Nearly all state and local government employees must complete annual cybersecurity training. Contractors will have to compete the training if they are working for the state of Texas, too.
Monday, Sept. 30
GIVING FOR GOOD
Amazon Pop-Up STEM Camp at Children's Medical Center Dallas—and a $30K Donation
An Amazon pop-up camp at the Children's Medical Center gave kids a chance to get excited about STEM and learn how creative thinking is critical to its operations. Through the experience, Amazon says it wants to encourage every child affected by cancer to continue imagining themselves as future innovators and engage them with the community and resources possible to do so. Amazon visited Children's Medical Center Dallas on Friday to host an afternoon of engaging educational STEM (Science, Technology, Engineering, Math) activities for patients and their families. The event culminated with a $30,000 donation to Children's to support the fight against childhood cancer, according to the company.
Over the course of National Childhood Cancer Awareness Month (September), Amazon says it will donate more than $4.25 million to hospitals, research organizations, and advocacy non-profits nationwide.
FUNDING
Boxcart raises $245K in pre-seed funding round [Crunchbase]
Boxcart, a Dallas-based e-commerce and delivery startup that is operating in stealth, has raised $245,000 in pre-seed funding. The startup is developing competitive retail technologies that focus on fast and convenient delivery of products to consumers.
EXPANSIONS
Seattle company is cruising into Dallas with 'country club for gearheads' [DMN]
The Shop, a Seattle-based "country club for gearheads," is coming to Dallas! Members get access to garages to work on their vehicles, a bar and restaurant, and lounge areas to socialize. It's going into a 55,000-square-foot space off Carpenter Freeway near Love Field and opening in the spring.
RANKINGS THE REGION
Frisco (No. 1), McKinney (No. 2), Plano (No. 3), and Grand Prairie (No. 7) rank as the best cities in the U.S. to live if you want to make the most money, says a new study by GoBankingRates. Texas dominated the list overall with six cities, including the four Dallas-Fort Worth cities in the top ten. Frisco boasts the highest median household income ($120,701) and the biggest difference between city and state incomes ( a whopping $63,650).
Dallas ranks No. 25 in the country as a vegetarian- and vegan-friendly city, according to a new survey by WalletHub. In Texas, that's ahead of San Antonio (No. 71), but behind Austin (No. 5) and Houston (No. 19). But, when ranked for "vegetarian lifestyle," which takes into account things like the availability of vegan and vegetarian festivals, Dallas moves up a few notches to No. 16, compared to Austin (No. 34), Houston (No. 37), and San Antonio (No. 84).  The No. 1 city, overall? Portland, Oregon.
The Top 10
Dallas Innovates' most-read stories from Sept. 22-28, 2019.
1. Liberty Mutual and City of Plano Contribute $1M Each for New Accessible Playground
2. Corgan and TMGcore Team Up to Downsize Data Centers
3. Cornbread Hustle's New Software Program Helps Addicts Work Toward a Sober Second Chance
4. AT&T Backs ScholarShot's Education Initiative with $100K Contribution
5. RevTech's 12th Semi-Annual Event Talks Emerging Retail and the Tech Behind It
6. Poo~Pourri and Hotels.com Put New Couples at Ease in a Cheeky Co-Branded Campaign
7. Ericsson Picks Lewisville for $134M Smart Factory of the Future to Accelerate 5G
8. Follow the Money: Latticework Capital Raises $120M, Renibus Therapeutics Gets $3.37M, HMS Buys VitreosHealth
9. Fort Worth-Based PMG Expands its Uptown Office, Tripling the Dallas Team
10. Report: Perryman on (Traffic) Congestion
---
Friday, Sept. 27
DONE DEALS
Live-Video Security Provider Stealth Monitoring Gets 'Significant' Equity Investment
Headquartered in Addison and Toronto, Stealth Monitoring also provides analytics and detection offerings aimed at deterring crime.
Fort Worth company sees $350M acquisition as 'game changer' [DBJ]
This month, Elbit Systems of America, the U.S. division of a global defense contractor, acquired a night vision business from L3Harris for $350M, which will add 500 employees to the company. The new unit will be called Elbit Systems of America – Night Vision.
STARTUP
Shoott is Coming to Dallas
New York City-based startup Shoott.com is bringing its photography-on-demand services to North Texas starting today. With a "pay by the pic" system, Shoott employs local photographers to offer quality shots at DFW locations.
COWORKING
If WeWork's model doesn't work, some office owners are in trouble [DMN]
WeWork, the New York City-based coworking startup, has incurred billions in losses while signing leases for 11 million square feet of office space nationwide—close to 600,000 square feet of it in DFW. Landlords could face a dilemma to fill space if the company reduces its footprint or ends up in default.
Coworking Space to Partner with Red Bull for Dallas Event
The Riveter, a coworking space with a location in Dallas, is partnering with Red Bull on a two-day workshop to help students prepare their applications for the chance to attend Red Bull Basement University's Global Workshop in Canada. The DFW event is open to Dallas entrepreneurs on Oct. 2-3.
DALLAS GIVES
North Texas' Largest Diaper Bank Hosts Baby Shower During National Diaper Need Awareness Week
Dallas-based Hope Supply Co. is hosting a series of events, including a baby shower, through Sept. 29, in honor of National Diaper Need Awareness Week. Along with diapers, the largest diaper bank in North Texas is also accepting baby wipes, new clothes, and monetary donations that will go to families experiencing financial hardship. 
Live to Give Launches Bottled Water, 50 Percent of Net Profits to be Donated to Military and First Responders
Dallas-based Live to Give's bottled water products do more than just keep you hydrated—half of the company's net profits from its bottled water business will now go to charitable organizations that support military members, first responders, and their family members. 
Thursday, Sept. 26
NORTH TEXAS (BRAIN)POWER
Two North Texas Students Reach Final Round of Breakthrough Junior Challenge
Out of more than 11,000 registrants, two of the 16 finalists for the Breakthrough Junior Challenge are 15-year-old North Texas students. On the line is a $400,000 prize package, including a $250,000 college scholarship for the winner. Who will win? We'll find out Nov. 3—but we're rooting for our locals.
STARTUP
Phynd's "central source of truth" for healthcare providers is now available on the Epic App Orchard
Health systems struggle to keep provider directories accurate and up-to-date. Dallas-based Phynd has a software-as-a-service solution that's now available in Epic's App Orchard, a marketplace for apps.
Black Woman-Owned Tech Firm Launches Football Training App  [Dallas Weekly]
The Quarterback Equalizer is a gaming app "designed to teach football players their position in a fun and cognitive way." The app, developed by Kathy Tomlinson's Dallas-based company, Equalizer Games, lets players transfer what they learn to the field.
RETAIL
Brian Bolke Pulls Off a Highland Park Village Surprise, Quietly Opening The Conservatory [Paper City]
Dallas retail entrepreneur Brian Bolke has opened The Conservatory at Highland Park Village just six months after opening his new retail concept, The Conservatory, inside New York's mega-development Hudson Yards.
Wednesday, Sept. 25
EDUCATION
Amazon, DCCCD roll out statewide cloud computing degree programs [DBJ]
Dallas County Community College District and Amazon Web Services are partnering on a new program that will offer associate degrees in cloud computing at community colleges and technical schools across Texas.
The Power of a Principal: How Dallas's ACE Program Pairs Effective Teachers With 'High Growth' School Leaders to Help Students Progress [The 74]
The 74 says principals are second to teachers when it comes to the impact they have on students. The principal at Dallas' Martin Luther King Jr. Learning Center epitomizes how they can lead a campus to excellence.
EXPANSIONS
Flex Technology Group Opens 4 New Facilities After Period of Significant Internal Growth
Flex Technology Group of Phoenix has opened four new offices across the country to support its growing portfolio of office technology companies, one of which is in North Texas.
STARTUP
KoiReader is finalist for PIER71 Smart Port Challenge
Dallas startup KoiReader Technologies is headed to Singapore for the PIER71 Accelerate Boot Camp as a Smart Port Challenge finalist. KoiReader says its tech is "the world's most-advanced intelligent document automation system aimed at logistics."
RETAIL
Self-Made Fitness Entrepreneur Opens Up New Studio at Preston Center [Paper City]
Class Studios is opening its second hybrid studio in Dallas at Preston Center, where it plans to offer more classes than its first location in West Village. Among its the new studio offerings is a rhythm-based class, a running-based class, and an "incubator for instructors," according to Founder Jasmine Zutter.
Tuesday, Sept. 24
DOLLARS FOR GOOD
Bank of America announces $1.2M in grants to DFW nonprofits
Grants to 54 nonprofits in Dallas-Fort Worth from Bank of America will advance economic mobility for individuals and families, focusing on workforce development and education. The grants are part of nearly $4 million Bank of America investments in North Texas nonprofits annually.
Children's Medical Center Foundation Gets $300,000 Hyundai Scholar Hope Grant for Pediatric Cancer Research
The $300,000 Hyundai Scholar Hope grant to Children's Medical Center Foundation will help continue its long-standing fight against pediatric cancer. With this latest grant, Children's Medical Foundation has received $1.8M in total grants since 2011 from Hyundai Hope On Wheels (HHOW).
The HHOW campaign theme for 2019 is "Every Handprint Tells A Story." During the event, patients battling cancer in Dallas participated in a "Handprint Ceremony." Young patients being treated at CMCD dipped their hands in paint and placed their handprints on a white 2019 Hyundai Santa Fe. The "Hope Vehicle" and its colorful handprints represent the patient's individual and collective journeys and their hopes and dreams, HHOW says. One of the largest non-profit funders of pediatric cancer research in the country, HHOW has awarded more $160M towards childhood cancer research in pursuit of a cure, it says.
September is Childhood Cancer Awareness Month.
HEALTHCARE
Texas Health Fort Worth Selected for Research to Improve Maternal Mortality
Texas Health Harris Methodist Hospital Fort Worth is one of 10 U.S. hospitals participating in a program to improve the lives of newborns and their mothers and reduce maternal mortality with Premier Perinatal Collaborative. The hospitals will use evidence-based treatment to fight maternal mortality and share their results to better educate providers and care teams and improve outcomes. 
TRANSPORTATION
Study: America's Most Connected Airports [Travelpulse]
Dallas Fort Worth International Airport is now the No. 3 most-connected airport in the U.S., just behind Chicago O'Hare and Hartsfield-Jackson Atlanta. Love Field also made the list at No. 25.
Monday, Sept. 23
Public Spaces: Scenes From PARK(ing) Day 2019
Get a visual walkthrough of Downtown Dallas to get a glimpse of what went down at this year's annual PARK(ing) Day.
F&B
Let's Start Something: The Greater Dallas Food & Beverage CPG Community
A new food and beverage/consumer products group is starting in Dallas-Fort Worth. The goal? To form a community of people and brands for collective impact in the sector.
ACQUISITIONS
HMS Holdings acquires Plano-based VitreosHealth for $36.5M
Irving-based HMS Holdings Corp. has acquired VitreosHealth, a privately held company based in Plano that offers predictive and prescriptive health insights for population risk models, in a cash deal valued at roughly $36.5 million.
SemGroup to be Acquired by Energy Transfer in $5B Transaction
Dallas-based Energy Transfer Partners has agreed to acquired Tulsa-based SemGroup Corp. in a unit and cash transaction valued at roughly $5.1 billion. The deal should close late this year or early in 2020.
FUNDING
Cresco leads $25M round for Future State Brands
Dallas-based private equity investor Cresco Capital led a $25 million funding round for Future State Brands, a Los Angeles-based cannabis-focused consumer goods and marketing company.
Hemisphere Ventures in on Axiom's $16M seed round
McKinney-based Hemisphere Ventures participated in a $16 million seed round by Houston-based Axiom Space, a commercial provider of human spaceflight services that has access to the International Space Space Station today and Axiom Station in 2024.
North Texas Investor part of Sling Health's seed round 
KRM Interests President Kevin Moore of North Texas is one of 12 investors in a $2.56 million seed round by San Francisco-based Sling Health.
Knox Capital invests in a360inc
Carrollton-based a360inc has received a strategic investment from Knox Capital, a Chicago-based middle-market investment firm. It will allow a360inc, a legal and financial services tech business, to expand and pursue acquisitions in the technology and services industry. No financial information on the deal were disclosed.
Arygin raises $45K in equity crowdfunding
Dallas-based Arygin Corp., a new media streaming platform, raised $45,100 in equity crowdfunding, bringing its two-round total to roughly $95,000.
Integrity Marketing raises jumbo $945M unitranche loan
Dallas-based Integrity Marketing, which sells life and health insurance products to the senior market, has raised a $945 million jumbo loan from the private debt market. Credit investors Owl Rock Capital Partners, Crescent Capital, and Antares Capital provided the unitranche loan, a type of hybrid loan that combines senior debt and subordinated debt into one amount.
---
The Top 10
Dallas Innovates' most-read stories from Sept. 15-21, 2019.
1. (Everyone's Favorite) Science Guy Bill Nye and Futurist Entrepreneur Ben Lamm on Space, Tech, and Opportunity
2. Sherwin-Williams is Searching for a New Global HQ and R&D Location. Dallas-Fort Worth Might be a Contender
3. JLL Report: Fort Worth's Near Southside Primed to Become Innovative Economic Force
4. How a First-Year Venture Conference Opened Investors' Eyes About DFW's High-Growth Companies
5. A Look at the Industries Dallas-Fort Worth May Dominate Down the Road
6. Hypergiant's Algae-Based Carbon Capture Solution Could Be '400 Times More Effective Than Trees'
7. Inside Dallas-based Pairr, the 'Dating App for Brands' That Directly Connects Consumers With Companies
8. Japanese Mobility Supplier DENSO Opens $1.3M R&D Center in Plano
9. Tech Disruptors Are Already Delivering Changes to the Supply Chain, C&W Report Says
10. Tech Wildcatters' Fall 2019 Cohort Kicks Off with Seven New Startups
Friday, Sept. 20
ESPORTS
Varsity esports now at UTA
UTA's varsity esports program is kicking off this fall with a new coach and team of 15 players. In the inaugural season, the team will compete in Overwatch, League of Legends, and Rocket League. The first major event is this weekend at Esports Stadium Arlington, and will be hosted by UTA.
PHILANTHROPY
Some Stats From A(nother) Record-Setting North Texas Giving Day [D Magazine]
"The biggest winners? The North Texas Food Bank raised $805,999. Children's Medical Center Foundation brought in $700,968." More than 150,000 donations came in over 24 hours, and D's Matt Goodman breaks down the stats.
FINDING FUNDS
Pressed Roots seeks $1M in funding for permanent location [DBJ]
Dallas-based hairstyling company Pressed Roots is seeking to raise $1 million in debt or option funding as it works to open its first permanent location in Trinity Groves during the holiday season. So far, it's raised $100,000.
EVENTS
Downtown Dallas Pop-up event emphasizes scooter safety
Lyft Scooters is teaming up with Downtown Dallas Inc. and Bike DFW to host a pop-up event this Sunday aimed at improving e-scooter safety. Called "Scoot Smart," the event will be from 11 a.m. to 2 p.m. at Pegasus Park.
Miami art gallery opens second location in Dallas
Markowicz Fine Art Gallery is hosting its grand opening Saturday in the Dallas Design District. The 4,300-square-foot showroom features 175 to 200 works from internationally known artists and photographers.
Thursday, Sept. 19
STARTUP COMPETITION
MassChallenge Texas Names Top 14 Finalist Startups From Austin-Based Accelerator
Four North Texas startups are among the 14 finalists going after up to $500,000 in equity-free cash prizes in the third MassChallenge Texas accelerator in Austin. The North Texas startups are: MμZ Motion and SolGro of Fort Worth, Phylomics Diagnostics of Coppell, and teleCalm of Allen. The winners will be announced Oct. 17.
'GET UP AND GIVE'
North Texas Giving Day Powers On With More Than $27.5 Million Raised And Less Than 7 Hours To Go
As of 5 p.m., more than $27.5 million has been raised for over 2,900 nonprofits so far—and the day's not over yet. Communities Foundation of Texas' online giving event lasts until midnight tonight.
TASTY TIDBITS
The James Beard Awards Redraws Its Map [New York Times]
Texas, California, and New York will become their own regions for the prestigious competition in 2020. These changes are based on data that show new competition and better restaurants in some areas, most notably Texas.
Let's All Take a Moment to Be Proud of Dallas Food [Dallas Observer]
Last week, Bon Appétit named Dallas the 2019 Restaurant City of the Year. "Dallas, it's time to take a victory lap," writes Brian Reinhart. America is catching up to what (some of us) already knew: Dallas food can be "fun, sophisticated, and cool," he adds. "We mustn't let them down."
ONE-STOP SHOP
Richardson coffeehouse adds restaurant with barber shop on the way [CultureMap Dallas]
A coffeehouse and coworking space in Richardson is adding a full-service restaurant and barber shop. Communion Cooperative will become Communion Restaurant and Bar in partnership with the Dallas restaurant Victor Hugo's.
Wednesday, Sept. 18
COWORKING CONTINUES
Houston coworking concept enters North Texas market [DBJ]
The WorkLodge is preparing to open its first two locations in North Texas, opening Oct. 10 in the Dallas Design District and early November in Fort Worth. We told you about The WorkLodge last year when it announced it was gearing up for a national expansion.
Venture X Is Developing A 20K SF Facility In Fairview Town Center [Bisnow]
National shared workspace concept Venture X has nine locations in DFW open or under development and 13 in Texas—and it's about to add one more. Fairview Town Center will house its first coworking space in early 2020.
New coworking office coming at Dallas' Victory Park [DMN]
Hatchways Workspace, a new coworking space in Victory Park, plans to open Sept. 30. The space will join a new Hatchways Café and is part of a venture by Dallas entrepreneur Tristan Simon's Rebees Group. It will have travel-inspired "work seats," carrel-style workstations with monitors, collaborative "eat-meet-work booths," and a variety of meeting spaces.
TRANSPORTATION
The first test site for Uber's flying taxis is in Frisco [WFAA]
Flying cars are one step closer to reality in North Texas with Uber announcing its first test site in Frisco. A helipad that's larger than most has been built at Frisco Station, which may become the site of Uber's next verti-port.
DALLAS BORN + BRED
Influencer pioneer RewardStyle is selling Dallas to senior level engineers [DMN]
Dallas-based RewardStyle, whose platform empowers influencers to provide for themselves and their families through entrepreneurship, has openings for 24 engineers and it has a team showing off Dallas' attributes to potential recruits. With expanded space at Oak Lawn's Centrum building, the company has room for total of 90 more engineers, president and co-founder Amber Venz Box said.
Tuesday, Sept. 17
UP IN SPACE
Dallas-Based Jacobs Develops Wireless Portable HD Camera System for NASA
NASA astronauts recently used the camera system for the first time on a spacewalk of its orbiting International Space Station (ISS). The ISS serves as a testbed for technology, and Jacobs is embedded at NASA as its largest solutions provider, according to a statement. Jacobs also helps the agency capture remotely-sensed imagery from the ISS, including some directed at aiding in disaster response.
TRANSPORTATION
Uber begins mapping public roads in Dallas for its self-driving systems [VB]
As a precursor to someday deploying driverless cars here, ride-sharing giant Uber plans to begin mapping public streets in Dallas in November. The goal is developing high-def maps and capturing scenarios Uber can re-create in simulation and on test tracks. Uber recently announced it tapped Dallas for its second-largest hub outside of San Francisco.
The high-speed train planning a Houston-Dallas route now has a builder on board the project [InnovationMap]
There are still some obstacles to get past for the Texas high-speed rail line planned between Dallas and Houston, but finding a builder is no longer one of them. Dallas-based Texas Central, a project developer, announced it has signed a contract with the Italian construction company Salini Impregilo, and its American subsidiary, Lane Construction.
ON-SCREEN
Dallas-Based Film A Ship of Human Skin Garners Awards and Accolades [Dallas Observer]
The "no-budget" film from local poet and filmmaker Richard Bailey, with a Dallas-based cast and crew, is racking up the awards. It's a moody, abstract film laced with the supernatural, and built on the chemistry between its lead actresses.
Monday, Sept. 16
BOSS LADIES

The 100 Women Building America's Most Innovative and Ambitious Businesses [Inc.]
Two local entrepreneurs are representing DFW on Inc.'s second annual Female Founders 100 list: Suzy Batiz of Poo-Pourri and Courtney Caldwell of ShearShare. The women chosen are said to have "transformed every major industry in America." And, you can go here to read ShearShare's tips on how Courtney and her co-founder, Dr. Tye, raised over a million in funding.
GRAND OPENINGS

Dallas Holocaust and Human Rights Museum opens its doors Sept. 18 [DMN]
The renamed Dallas Holocaust and Human Rights Museum will open its doors to the public on Wednesday, Sept. 18. Its new 55,000-square-foot building has new technologies and is five times larger than its previous location. Testimony Theater, designed by David Korins (who also designed the set for the musical Hamilton), combines recordings, voice activation, and holographic imagery to create an interactive, 3D experience between visitors and Holocaust survivors. 
INNOVATORS
Robokind Founder Richard Margolin Is a Master of Origami [D Magazine]
As founder and CTO educational robot maker Robokind, Richard Margolin has plenty of high-tech experience. But, a high school wrestling injury led him to discover a passion for origami, or the art of folding paper into objects.
---
The Top 10
Dallas Innovates' most-read stories from Sept. 8-14, 2019.
1. JLL Report: Fort Worth's Near Southside Primed to Become Innovative Economic Force
2. An Event is Coming to Dallas Where Volunteers Build Websites for 48 Nonprofits in 48 Hours
3. Venture Dallas: Inaugural Tech Summit Will Highlight North Texas as an Investment Catalyst
4. A Look at the Industries Dallas-Fort Worth May Dominate Down the Road
5. Linear Labs Launches a New Electric Motor Aimed at Micromobility
6. Venture Dallas Kicks Off With One-on-One Meetings at Capital Factory
7. United Way of Metropolitan Dallas Partners with Blue Cross and Blue Shield of Texas to Improve Community Health
8. ICYMI: What's New and Next in Dallas-Fort Worth Innovation
9. DI People: AT&T Business, Smoothie King, and Hilti North America Make Leadership Announcements
10. Innov8te Smart Cities Incubator Names Heyn Managing Director
Friday, Sept. 13
CREATIVE SPACES
Dallas Public Library opens three makerspaces [City of Dallas]
Starting Saturday, the J. Erik Jonsson Central Library in Dallas will open three new makerspaces known collectively as Creative Spaces. They will allow the public access to unique equipment and technology for use in storytelling, fiber arts, and digital preservation. You'll need a library card and complete an orientation to use them.
RANKINGS
Dallas-Fort Worth area well represented in rankings of most dynamic cities [DBJ]
Looking for dynamic places? North Texas is the place. Grand Prairie and Fort Worth are among the top 10 most-dynamic cities in the nation, according to a new report from real estate portal Point2Homes. Dallas, McKinney, and Frisco also rank highly on the report that measured what makes some cities more powerful magnets for talent, innovation, and continued growth.
INNOVATORS
Hilti CEO Avi Kahn Is Building His Legend [D CEO]
When you hear about someone working their way from the bottom up, think of Hilti's Avi Kahn. The 42-year-old executive started at the company in 2004 in an entry-level sales job. Now, he's CEO of North American operations. Co-workers say he's, "kind of a legend." D CEO profiles the energetic leader.
FASHION
Reese Witherspoon's new Draper James boutique pops open in Dallas-Fort Worth [CultureMap]
Actress Reese Witherspoon's brand Draper James is opening its first-ever standalone store—and its in DFW. The pop-up boutique at Southlake Town Square will officially be open from this Sunday to September 2020.
Thursday, Sept. 12
RELOCATION
Supercar Manufacturer McLaren Moving Corporate Headquarters to Coppell [CBSDFW]
McLaren, the British maker of high-speed supercars that sometimes cost over $1M, is moving its North American headquarters from New York to a high-tech facility in Coppell. The move is expected to be completed in October.
INNOVATORS
America's Most Innovative Leaders [Forbes]
Forbes released its power ranking of the 100 "most creative and successful business minds of today," and two North Texans made the list: TI's Richard Templeton (#49) and D.R. Horton's David Auld (#92).
DEVELOPMENTS
One of D-FW's busiest hotel companies is building a Grapevine office project [DMN]
NewcrestImage is developing a four-story, 80,000-square-foot office building in Grapevine to serve as its new headquarters. NewcrestImage will take about 20,000 square feet in the building, and the rest will be leased.
FOOD + DRINK

Dallas Named Restaurant City of the Year by Bon Appétit [D Magazine]
We all know there are a lot of great restaurants in Dallas, but now the rest of the world will know, too, after the city was recognized by Bon Appetit as Restaurant City of the Year. "From the rich bowls of boat noodles to the crazy charcuterie boards to the spicy strawberry sotol, one thing is clear: Texas' oft-skipped food destination is no longer skippable," Bon Appetit's team said.
Wednesday, Sept. 11
REIMAGINING RETAIL
'A new type of department store': Neighborhood Goods snags $11 million in funding, plots more locations [CNBC]
Neighborhood Goods has raised an additional $11 million in Series A funding, led by Global Founders Capital with participation from a group of long-term investors (like Serena Williams!). The next-gen retailer also announced that Austin is joining New York and Plano as its third location.
TV TREATMENT
So Many People Are Moving to Dallas That HGTV is Making a Show About It [Candy's Dirt]
New residents are something we write about a lot. But now HGTV is catching on with a casting call for a reality show on people moving here in a hurry and the real estate agents who are helping them buy homes.
GROWTH
Ryder Opens New State-of-the-Art Maintenance Facility Near Fort Worth; Amid Rapid Market Growth [Yahoo Finance]
Rental-truck provider Ryder Systems Inc. has opened a maintenance facility in Saginaw, a Fort Worth suburb. It's aimed at servicing growing customer fleets and better serving the area's growing warehouse and storage industries.
Plano company expanding local data center facility amid surging demand [DBJ]
Plano-based Aligned Energy plans to expand its existing 19-acre campus by adding 8 megawatts of capacity to the 10 already there. The boost should support a 375,000-square-foot, 60-megawatt facility at full build-out.
FOOD + DRINK
Turn Partners With Whole Foods Market Stores In DFW To Combat Consumer Food Waste [Turn]
Dallas social enterprise Turn is working to change every day urban behaviors that help the environment by partnering with three local Whole Foods stores in a pilot program. The program launches Thursday.
Tuesday, Sept. 10
Venture Dallas summit kicks off with meetings for tech firms, investors [Dallas Innovates]
The Venture Dallas summit kicked off today with one-on-one meetings between North Texas' tech companies and investors. On Wednesday, attendees can choose from up to 10 different speakers or panels, including Bill Nye (The Science Guy) and former Dallas Cowboy-turned-entrepreneur Emmitt Smith.
LAUNCHES
Ryan Bailey Led a $2B Hospital Fund. Now, He Wants Investors [Institutional Investor]
A new fundraising firm for emerging private equity managers headquartered in Dallas and New York has been launched by Ryan Bailey, former head of Children's Health endowment, in partnership with three longtime associates. The firm is called Pacenote Capital and, according to its founders, it responds to a need they heard from institutional allocators for new relationships with high-quality investment teams in private equity "who aren't broadly know in the institutional marketplace yet."
ON THE GROW
Varidesk Inks Deal for New VariSpace Southlake, as First Building in Las Colinas Hits 90 Percent Leased [Varidesk]
Varidesk's new workspace venture VariSpace announced two milestones. First VariSpace Las Colinas, a 305,000-square-foot campus is 90 percent leased while under construction. An unidentified Fortune 20 company leased 200,000 square feet in the building, essentially the remainder of available space. And, VariSpace has acquired a second location, formerly The Vista at Solana in Southlake. The Vista, a 380,000-square-foot Class A office building, was redeveloped recently. Varidesk said it plans to reimagine the building for multi-tenant use and furnish it with its own flexible office furniture.
Master Plan Communications Opens Fort Worth Office to Support Expanding Business
Public relations firm Master Plan Communications has opened its third DFW office in Fort Worth to serve clients in the technology sector, as well as for material handling and the supply chain, according to a statement. The new office located in Fort Worth's Clearfork development is expected to support both current and new clients. Through this location, MPC hopes to build strategic PR programs for companies wanting to heighten their brand awareness. Some of MPC's current clients operating in Texas include Hannibal Industries, Igloo Coolers, Modern Huntsman, and TP&L.
BESPOKE BOOTS
Beloved Texas Bootmaker Unveils New Luxury Collaboration at Fashion Week [PaperCity]
Dallas-based artisanal boot line Miron Crosby made its runway debut at New York Fashion Week last Sunday. Miron Crosby teamed up with luxury ready-to-wear designer Prabal Gurung for a spring 2020 collection, which is "a modern-day homage to the romanticism of the American West," writes Lisa Collins Shaddock in PaperCity. The line has been featured in Elle, Town & Country, Harper's Bazaar, and more. All of Miron Crosby's boots are handcrafted in South Texas, but they can be found locally at a storefront in Highland Park Village.
RESTAURANT VISIONARIES
RestCon 2019 brings together restaurant brands, industry visionaries 
RestCon 2019, which gathers hundreds of restaurant brands with industry visionaries to share insights on the future of big data and emerging technologies' influence on customer experience and brand growth, is on tap Tuesday through Thursday at Renaissance Dallas Addison Hotel. Keynote speaker is Martin Lindstrom, on Time Magazine's "World's 100 Most Influential People" list and author of seven New York Times bestsellers.
BREW MASTERS
DFW Brewery Locations Turn Neighborhoods Around [Globe St.]
Dallas leads a four-pack of Texas cities when it comes to craft brewery locations. Dallas has more breweries than Austin, Houston, or San Antonio, according to a new study by JLL using data from the Brewers Association (see chart). That's good for economic development: "Due to the density in the urban core, breweries tend to open in edgy, emerging submarkets. They set up shop between quasi-industrial properties and areas with food, beverage and entertainment, where the buildings are cheap enough for small business owners to afford and accommodate the unique equipment. It also allows for a creative buildout and ability to customize the tap room," Milton Black, JLL associate told Globe St. "Having a successful brewery in these neighborhoods spurs more investment in the surrounding properties."
Monday, Sept. 9
MONEY MOVES
Ford Financial Fund Amasses over $1B for third fund [PE Hub]
Dallas-based Ford Financial Fund, a private equity fund focused on investments in community banks, has closed Ford Financial Fund III with more than $1 billion in commitments. It's Ford Financial's biggest fund to date and includes many of its current partners along with a group of first-time investors, the fund said. The Fund III closing comes as California-based Mechanics Bank, which is majority owned by Ford Financial, announced it had acquired the Netherlands-based Rabobank N.A. PE Hub said no financial details of the transaction were not release.
Dallas billionaire Mark Cuban sells controlling state in cable networks AXS TV and HDNet [DMN]
Mark Cuban has sold the majority ownership in his cable TV networks AXS TV and HDNet Movies to Anthem Sports & Entertainment, the owner of Impact Wrestling, according to The Dallas Morning News. Cuban, the Dallas Mavericks owner and billionaire investor, will keep a smaller ownership stake in the company, the Morning News said. Financial terms of the deal were not released.
EDUCATION EXPANSION
UNT Frisco master plan projects 'unusually short' timeline, potential Fields development collaboration [Community Impact Newspaper]
The University of North Texas Frisco already has welcomed 1,600 students, and has plans underway for a full UNT Frisco campus to be built with a 25- to 30-year timeline. College developments typically take 50 years for a full buildout, according to Community Impact Newspaper, making UNT Frisco's timeline "'unusually short.'" Possible collaborations are also in the works between the university and local developments, including a future park and the Fields development, which will house the Professional Golfers' Association of America's headquarters.
(MORE) CH-CH-CH-CHANGES AT AT&T
Elliott invests $3.2B in AT&T, seeks changes [Fort-Worth Star Telegram]
AT&T, which is headquartered in Dallas, is receiving an investment of $3.2 billion from Elliott Management. The investment equates to a roughly one percent stake in the company, according to the Fort Worth Star-Telegram. The activist hedge fund manager is also requesting changes in AT&T, such as "selling assets and paying down debt." AT&T expects to review the proposals, but "many of the actions proposed are things the company is already doing."
CONNECTED COMMERCE
Meet the tech startups driving change in retail [NRF]
The National Retail Federation and Dallas-based RevTech are heading to Plano on Sept. 19 to co-host Tech Trends in Retail 2019 at the Neighborhood Goods flagship store. The event will bring together retail executives and investors who will see an exclusive showcase of startups and technologies that are "pushing the boundaries in retail," said James Rhee, executive chairman and CEO of Ashley Stewart, and chair of the NRF's new Innovation Advisory Council.
MOBILITY MATTERS
Scooter riders sign away their right to sue the rental companies in court [DMN]
Ride at your own risk. That's apparently the case with electric scooters in Dallas, where riders are discovering that they have little recourse against the rental companies for any accident-related damages and injuries, The Dallas Morning News reported. The companies have protected themselves via what the Morning News called novella-length payment agreements—more than 250 cellphone screens—that users must accept to ride. The agreements make riders settle all disputes through confidential binding arbitration, effectively giving up their right to sue in court.
---
The Top 10
Dallas Innovates' most-read stories from Sept. 2-7, 2019.
1. UNT Opens $12.6M Cutting-Edge Biomedical Engineering Building
2. Venture Dallas: Inaugural Tech Summit Will Highlight North Texas as an Investment Catalyst
3. McKinney's Playful Studios Adds to its Gaming War Chest with a $23M Round
4. Q+A: How a McKinney Gaming Studio Takes a 'Playful' Approach to Funding
5. 'Our Best Product Yet': Hypergiant Has Futuristic Helmet in the Works
6. Seed Accelerator Health Wildcatters Adds 8 Startups to New Cohort
7. Match is Marrying Humans and Algorithms to Take You Beyond the First Date
8. Digital Fight Club: Here's Who Left the Ring a Champion
9. Survey Says: For Employers, It Pays to be Flexible and Adaptable
10. DI People: AT&T, ResMan, FieldAware, Javelin Agency Announce Leadership Moves
Friday, Sept. 6
COMPANY MOVES
AT&T Business names Chow as its first female CEO [ABC News]
AT&T Business' Anne Chow has been named its first female chief executive officer. Dallas-based Chow has been with AT&T Business for almost 30 years and was one of the first Asian American officers at the company. Now, she'll be the highest-ranking Asian American in the company. She has previously held various leadership positions in engineering, direct and indirect sales, sales operations, marketing, and more, according to ABC News.
CORPORATE TECH
7-Eleven empowers workforce with Microsoft technology [The Record]
Irving-based 7-Eleven, Inc. is providing its field employees with Microsoft Surface devices complete with Microsoft 365 and Power BI to better connect them with the convenience store giant's headquarters. The company expects to provide better corporate insights to franchisees concerning how their stores are performing, purchasing trends, and other data to help their businesses grow.
PODCAST HIGHLIGHTS
The 5 Most Interesting Things John Carmack Told Joe Rogan [Upload]
North Texas computer programmer, video game developer, and engineer John Carmack has a notable spot in the region's tech lore. He co-founded id Software and was the lead programmer of video games including Commander Keen, Wolfenstein 3D, Doom, Quake, Rage, and a line of sequels. Carmack recently joined comedian and podcast host Joe Rogan to talk about a variety of topics such as artificial general intelligence and Mark Zuckerberg. Upload's Ian Hamilton compiled five interesting takeaways from the podcast.
Thursday, Sept. 5
NEW TECH
Cowboys fans will be able to play with 5G-enabled 'immersive' experiences at AT&T Stadium this season [DMN]
Fans attending the Cowboys' game this Sunday will help test a 5G network inside AT&T Stadium. The experience will be replete with AR experiences that place fans beside their favorite players, a mobile game, interactive touchdown dances, and player and game stats overlaid on the field.
R&D
Lockheed Martin lands hypersonic weapons contract; some work coming to Texas [DBJ]
The U.S. Army has awarded an estimated $347 million hypersonic weapons contract to Lockheed Martin Corp. Some of the work happening on the hypersonic missiles—long-range weapons that can reach speeds of Mach 5 or faster—will take place here in North Texas.
EMERGING INDUSTRIES
The North Texan Who Got in on Marijuana at the Right Time [D CEO]
Dallas private equity investor Matt Hawkins made a loan in 2014 to warehouse owners in Colorado where marijuana had just been legalized. The owners wanted to house marijuana growers, and their willingness to pay high rates showed Hawkins that it was a profitable business. Now with Dallas-based Cresco Capital Partners, a PE firm that deals exclusively with cannabis-related businesses, Hawkins told D CEO he realized the loan "could be one of those generational moments where I had the once-in-a-lifetime opportunity to get in on the ground floor."
TRANSIT
DART's Mockingbird Station stop in Dallas vill be renamed for SMU [CultureMap]
DART's has approved greenlit an effort to rename the Mockingbird Station stop as SMU/Mockingbird Station in line with a naming rights agreement with Southern Methodist University. DART says the name change will help riders more easily find the campus while bolstering the station as a gateway to campus.
Wednesday, Sept. 4
MONEY MOVES
Why Jerry Jones rang the opening bell at the NYSE this morning [DMN]
The bell at the New York Stock Exchange tolled for Dallas Cowboys owner Jerry Jones and the whopping energy acquisition he pulled off this summer. Jones got to ring the bell at the exchange, noting the $2.2 billion cash-and-stock acquisition of Dallas-based Covey Park Energy by Jones' Frisco-based Comstock Resources Inc. that closed in July. The deal will merge the companies' staffs—a savings of roughly $25 million in general expenses. Jones became a majority stakeholder in Comstock in May 2018 and has a 75 percent ownership interest.
Bioengineered Glove Offers New Kind Of Healing For Hand Wounds [KERA]
Researchers at the University of Texas at Arlington have designed a bioengineered "healing glove" that could speed up and improve healing for people dealing with hand injuries. When it comes to healing hands, the glove is a game-changer, KERA said.
 
The Dallas PBS station has an audio interview with Muthu Wijesundara, who leads the Biomedical Technologies Division at UTA, about how the glove could be a boon in treating hand injuries that often are difficult to heal. They're both delicate and complex, after all. We reported on the gloves' importance earlier this year.
 
"It's huge, because if you look at CDC data, about 11% of ER visits are related to hand injuries, and the majority of them involve complex wounds," Wijesundara said in the KERA interview.
Five Timely Questions With Hemp Lyfe CEO/Co-Founder, Richie Jaynes [Forbes]
Dallas-based Jaynes has helped create patented products in the nutrition space for most of his career. Now, he believes CBD is the missing piece in the health and wellness puzzle—launching a new CBD company today that brings "proprietary new technology" to a growing, trendy industry.
Tuesday, Sept. 3
COWORKING
Hana's Dallas Location is First of Many [GlobeSt.]
The first location of CBRE's Hana LLC has opened in Dallas. Called Hana PwC Tower at Park District, the location offers flexible office leasing for large and mid-tier enterprises and startups. The space spans two and half floors and more than 67,000 square feet at PwC Tower near Klyde Warren Park. More Hana locations are planned across the U.S. and the United Kingdom.
Shared office firm heads to Allen for new coworking location [DMN]
Further north from downtown Dallas, coworking firm WorkSuites has taken a spot in Allen for a new shared office location. WorkSuites, previously known as Meridian Business Centers, leased nearly 20,000 square feet at Allen Place for its 20th location.
'UBER FOR KIDS'
Kid-focused ride-sharing companies are entering the fast lane [TheHustle]
Tech companies dubbed "Ubers for kids" are coming to North Texas.
Zūm, a rideshare service that works with school districts, is coming to Dallas as part of an expansion into eight new markets. The California-based startup says its technology helps schools reduce overhead by utilizing smaller, eco-friendlier and more efficient vehicles, while streamlining route planning and providing real-time tracking of rides. The company raised $44 million in February ahead of its expansion, The Hustle reported. Zūm currently works with over 250 school districts and 4,000 schools.
A second service, Los Angeles-based HopSkipDrive, will be available in Dallas in the coming weeks, the Houston Chronicle reported. The company offers a ride-hailing platform to pick up your children when you can't. A click of the app dispatches vetted drivers to pick up kids 6 and older. HopSkipDrive already is available in 10 markets across the nation.
EYE ON THE SKY
Bell's New, Self-Flying Cargo Drone Hauls a Heavy Load [Wired]
It's big. It's powerful. And, this drone can fly by itself. Fort Worth-based helicopter company Bell recently began autonomous flights of its APT 70 autonomous cargo carrier. It's really a large drone designed to carry great-big loads.
Wired reported that the APT 70 stands at almost 6 feet tall, is 9 feet wide, weighs 300 pounds, and can carry an additional 70 pounds of cargo. Developed for NASA's drone integration program, it's mostly aimed at demonstrating commercial drone missions in public airspace and autonomous behavior when out of the operator's line of sight.
SOCIAL STARTUP
Dallas duo leaves corporate life behind to launch mission-minded T-shirt line [CultureMap]
Leon Jacobson and Matthew Ladin said "so long" to their corporate jobs and launched GuudWEAR, a socially inspired apparel company that donates a part of what it sells to nonprofits that target homelessness. The launch follows a successful KickStarter campaign.
"Seeing the rise in homelessness here in Dallas was deeply unsettling," Jacobson told CultureMap. "We wanted to make a difference in fighting this growing epidemic. We couldn't stand idly by."
The startup donates 7 percent of proceeds from all the T-shirts it sells to a nonprofit. The inaugural nonprofit is Austin Street Center, which has aided the homeless in Dallas for more than 36 years.
---
The Top 10
Dallas Innovates' most-read stories from Aug. 23-30, 2019.
1. Uber Taps Dallas for Major Hub at The Epic in Deep Ellum, Bringing 3,000 Jobs
2. Meet the Innovators: Xiaolin Lu, R&D Manager of Texas Instruments
3. Midlothian ISD Invests in Entrepreneurial Students' Futures
4. Survey Says: For Employers, It Pays to be Flexible and Adaptable
5. 'There's No More Mall, Y'all': How Two DFW Developers Are Reimagining Aging Retail Centers
6. Digital Fight Club: Here's Who Left the Ring a Champion
7. Education: TI Grants $7M for STEM, AT&T Foundation Donates to UTD, TSU Opens $40M Building in Fort Worth
8. Arlington: Swinging for the Fences
9. Who Won What at the 2019 Tech Titans Awards
10. Testing Ground: Why North Texas is a Growing Hub for Self‑Driving Trucks
Friday, Aug. 30
BUSINESS BYTES
Robotic food fulfillment center heading to Southern Dallas  [Fox 4]
If all goes as planned there will be food-fulfilling robots roaming a massive facility in Southern Dallas after Dallas City Council got on board this week with an incentive package aimed at bringing a 350,000-square-foot, robot-equipped Kroger online fulfillment center to Southeast Oak Cliff—perhaps opening as soon as 2023.
To get the incentives, Kroger must create at least 410 jobs that include Dallas residents, with a minimum wage of $15 an hour.
"This is a game-changer. People in my part of the community, you got Wilmer Hutchins High School, J Irving. You got UNT, Paul Quinn and no grocery store," Councilman Tennell Atkins, who represents the area, said of the proposal on Fox4news.com.
And, The Dallas Morning News said the facility will fulfill fresh food orders placed online for delivery, and will help mitigate what is considered a food desert in the southern part of the city.
Ranking: Fort Worth is 2nd Friendliest City for Small Businesses [DBJ]
Mirror, mirror, on the wall, where's the second-friendliest U.S. city for small businesses? Thumbtack says it's Fort Worth, the mirror replied.
The San Francisco-based Thumbtack, which pairs professionals with jobs, graded Fort Worth with an "A+" ranking in its Small Business Friendliness Survey, the Dallas Business Journal reports. That put Fort Worth in the runner-up spot behind Austin on its list of 44 U.S. cities.
Fort Worth received a "B-" grade or better in six of the eight categories asked in the survey of 5,000 small business owners. Fort Worth lagged in two areas, the DBJ says—for "ease of hiring," where the it got a "C-," and "training and networking programs," where a "D+" was issued. Dallas ranked 27th with a B-.
AND, JUST BECAUSE IT'S LABOR DAY
Need Sandcastle Inspiration for the Beach? We've Got It  [PaperCity]
Labor Day weekend is here and some us may be headed to the beach. Paper City offers up some great sandcastle suggestions from the American Institute of Architects Houston based on the recent Sandcastle Competition at Galveston's East Beach. 
The sandcastles were inspired by everything from Game of Thrones to AstroWorld. Hit the beach, have some fun. You can see the elaborate creations here.
State Law to Allow Craft Brewers to Sell To-Go Beer Beginning Sunday  [D Magazine]
Dallas-Fort Worth has some of the best craft beer breweries around, and as of Sunday, Sept. 1, they'll be able to offer you to-go beers. Our buddies at D Magazine have put together a list of where you can celebrate this change in state law.
Whether you like an ale, an IPA, a Pilsner, or some other type of beer, the list has something for you. Let's raise a cold one to the Legislature.
Quincy Preston, Alex Edwards, and Lance Murray contributed to this report.

Get on the list.
Dallas Innovates, every day.
Sign up to keep your eye on what's new and next in Dallas-Fort Worth, every day.