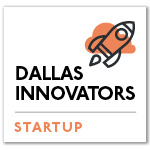 After seven years as an OB-GYN, Lyndsey Harper, M.D., birthed a plan for a new business.
Frustrated that her patients didn't have an adequate place to address their decreased sexual desire, Harper created an app for just that: Rosy.
The startup offers trusted information and resources to the 31 million women who need it nationwide. Its free app was designed by professionals in the industry, which provides users with a sexual wellness score, access to an extensive library of education, and a community for women to openly discuss their sex lives. It goes beyond the problem of low libido, too—Rosy helps women improve their self-esteem, overall health, and relationships.
Harper herself is committed to the cause. Her main focus is showing women everywhere they're not alone. "Rosy is incredibly proud to completely change the landscape for women's health around the country from right here in Dallas," she says.
Harper and her team of four (she has plans to hire more this year) have been revenue generating since launch day. Rosy was incubated by Dialexa—a Dallas-based technology research, design, and creation firm founded by her husband, Scott Harper—and has been subsequently funded by angel and VC investments.
Most recently, Harper announced a $1 million seed funding round, which included local investors Alex Snodgrass of The Defined Dish, a healthy food blog, and Laura Baldwin, managing director of Golden Seeds, a national angel network investing in female-led companies.
The money will support Harper's big plans. Soon to launch is Rosy Telehealth, a first-of-its-kind service connecting women to providers who specialize in women's sexual health. Harper says the new addition is long overdue and desperately needed.
So we decided to dive deeper into the woman behind Rosy, who is on a mission to redefine the way the world approaches women's sexual wellness. Read on:
What do you wish people knew about Rosy? 
We are committed to changing the way that the world thinks about women's sexual health.
What would be success be for Rosy in the next 2-3 years? 
We define success in 2 ways:
1. Women feel comfortable discussing sexual concerns, and
2. Rosy is the expert-led and evidence based brand for women's sexual wellness recognized by both doctors and their patients.
What is the market opportunity in your sector? 
38 percent of women have low sexual desire and no one is talking about it. Rosy offers trusted information and resources in a convenient format for the 31 million women who need us in the U.S.
What partnerships or deals have been pivotal to your initial traction? 
We have partnered with over 2,400 healthcare providers in 10 months that are recommending Rosy to their patients, creating content for us, and will soon be providing telehealth services to our users. We love this part of what we do and plan to support this network however we can.
How has your education and previous life experience played a role in your success? 
Only as an OB-GYN was I able to identify the true need for a solution like Rosy and the absolute lack of current resources.
What have you tried and failed at? 
Doing it all.
Who is inspiring you right now? 
I am completely inspired by the collaboration in the women's health space. I am thrilled that the sector in which we are growing is so supportive and open to innovation.
What recent innovation are you excited about?
I am thrilled about new options for women's contraception—it is definitely time for some innovation there as well.
What advice do you have for someone who is trying to break through in startup right now? 
Keep doing the next thing. Have big dreams, but don't let the big mountains stop you. You will figure it out!
Who has helped you along the way? 
So many people. But mostly, my husband.
Let's get personal
Harper believes it's her calling in life to make a difference for women. So she traded scrubs for jeans and a blazer to do so.
First job? Lifeguard.
Time you start your day? 5:30 a.m.
Exercise routine? A trainer, my Peloton, and chasing 3 kids.
Favorite item in your office or on your desk? The Cultivate What Matters goal planner.
Productivity tool or app you can't live without? Google Calendar.
Secret skill or superpower? Talking about sex, orgasms, and lubrication without blushing.
Favorite pastime or hobby? Reading.
Guilty pleasure? Baths! (But I don't feel guilty).
Current book/binge tv/podcast? "Succession."
New skill you're learning? Leadership.
Something surprising that folks don't know about you? I'm a Razorback.
One thing on your bucket list? All the travel.
What's your personality type? ENFJ.
What kind of car do you drive? A big one.
Are you a pet person? Cat, dog, otherwise? Dog.
Favorite quote? "Be the change you want to see in the world." —Mahatma Gandhi
What's your "walk on" song? "Everyday" by Logic.
Harper is featured in Dallas Innovates 2020: The Magazine's Future 50 North Texas Innovators and Disruptors You Need to Know.
---
Read it online
Dallas Innovates 2020: The Magazine highlights Dallas-Fort Worth as a hub for innovation. Our third annual print publication declares "The Future is Here." It's a moment for innovation in Dallas-Fort Worth, one that we've been working toward for a long time.

Get on the list.
Dallas Innovates, every day.
Sign up to keep your eye on what's new and next in Dallas-Fort Worth, every day.