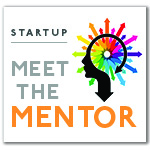 In 2015, Elyse Dickerson and Joe Griffin took a major risk: to leave the world of big pharma and start a company on their own.

Four years later, their hard work's paid off. The duo's Fort Worth-based startup, Eosera, today has products being sold on shelves across the country in major retailers like CVS, Target, and on Amazon. 
It all started when Dickerson realized it had been decades since there had been significant progress in the world of earwax removal, and decided to find a way to help. She and Griffin found a lab at the UNT Health Center and quickly got to work.
After testing hundreds of formulations and seeing positive results in their product, Dickerson and Griffin created their introductory product, the Earwax MD. Using a dual-action technology to dissolve impacted earwax, the treatment is the first-of-its-kind that's been proven to work after just a single treatment.
The patent-pending product became widely successful—by 2017, Eosera had 8,000 shelves in CVS stores across the U.S.
Now, Dickerson and Griffin have developed a line of products that work to quickly and effectively remove earwax, as well as tackle ear pain for all types of clients. Their current products include: Earwax MD, Earwax MD for Kids, Earwax Pet, Ear Pain MD, Ear Pain MD for Kids, and Wax Blaster MD.
And it's all been built on the principles of conscious capitalism. Eosera aims to change the face of healthcare, develop products that treat under-served medical needs, and approach business with a 'people over profit' mindset.
But, perhaps blazing a trail in innovation just as much as Eosera is its CEO.
Dickerson grew up struggling in school, causing criticism from peers and teachers, who consistently classified her as below-average. Eventually, she was diagnosed with dyslexia—but she swore to never let that define her identity.
She went on to graduate from the University of Notre Dame in only three years, then later earn an MBA from SMU's Cox School of Business. She's completed several leadership programs, including The Integral Leadership Program and The Advanced Leadership Program at the Stagen Leadership Academy.
Dickerson underwent years of challenges in the workplace before taking the helm at her own purpose-driven organization. For our latest Q&A, Dallas Innovates spoke with Dickerson to discuss her personal journey, her own approach to being a mentor, and what it's like to be the CEO at a majority woman-owned biotech company.
What was your inspiration to start Eosera?

Prior to co-founding Eosera, I spent over a decade at Alcon. In 2015, I knew it was time to leave the money-making, private sector pharma world to start a new company. The personal risk was real, considering I left the comfort of a nice salary, benefits, and stock options behind to take a chance on dream. 
My co-founder, Joe Griffin, and I spent several months listening to doctors and patients to unlock unmet needs in the market. It turned out that over 154 million people around the world are treated for impacted earwax annually. The market was comprised of all 'me-too' products that were based on technology developed over 50 years ago. These formulations were proven no more effective than water in clinical studies. Patients that failed on these legacy products were left with no other alternative but to have a medical procedure to remove impacted earwax, which is time consuming, costly, and painful.
---
READ NEXT Eosera Enters Canadian Market With Ear Treatment
---
Eosera saw an opportunity to fill a market need and improve the lives of both doctors and patients. Through product innovation and clinical testing, Eosera introduced Earwax MD, a product designed to dissolve wax in as fast as 15 minutes, turning the market on its head. Eosera knew that having data to support the new claims was crucial for success, so Joe and I invested time and money to run a clinical trial, even though it was not required by the FDA. The results were amazing and put the product on a course for rapid growth. ENTs and audiologists became fast fans of the product and now regularly recommend Earwax MD to their patients.   
Why did you choose North Texas as the location for your startup?
I chose Dallas-Fort Worth because it is a vibrant area for investment in biotech and startups. We had access to Tech FW and UNTHSC, which allowed us to innovate quickly.
What do you feel you bring to the mentoring table?
I started mentoring startups through Health Wildcatters around 2013. I found working with the entrepreneurs inspiring and energizing.  Their passion for the businesses they were creating was contagious. During this time, I realized how much knowledge I had gained over the previous decade and how valuable it was for these entrepreneurs. I was able to share experiences and connections to help the companies flourish.
Why did you become a mentor?
I became a mentor because I believe in giving back to society. I have been very fortunate to have many amazing people help me over the course of my life that it only feels right to give back.
Plus, it's fun.
What was your most notable experience as a mentor?
Mentoring companies through Health Wildcatters was definitely most notable. I was able to work with a variety of companies and founders from all over the world. I am still in contact with many of them and they have in turn helped me as I grow Eosera. Everyone has something to offer.
What is your best advice for a startup, a founder, or an aspiring entrepreneur?
Step through your fear. The first step is the hardest, but once you get going, you will never look back. The key is to surround yourself with people that will support you and build you up when you feel like the walls are caving in. No one says that starting a company is easy, but it was the most exhilarating experience of my life.
This Q+A was edited for brevity and clarity.

Get on the list.
Dallas Innovates, every day.
Sign up to keep your eye on what's new and next in Dallas-Fort Worth, every day.