For the first time in decades, the renovated 5.6-acre Carpenter Park will connect Downtown with Deep Ellum and East Dallas.
Since 2011, Carpenter Plaza hasn't functioned as a park due to roadway re-configurations. Through a public-private partnership between the City of Dallas Park and Recreation Department and Parks for Downtown Dallas, along with funding from the Carpenter Family, the park will be brought back to life and expanded upon.
The Dallas City Council on Wednesday unanimously approved the construction for the park's 5.6-acre redevelopment and expansion. When complete, Carpenter Park will top nearby Klyde Warren Park in size by about a half acre. 
It's been a long time coming, according to Amy M. Meadows, President and CEO of Parks for Downtown Dallas.
"The Park and Recreation Department, the Carpenter Family and Parks for Downtown Dallas have worked together for the better half of a decade to restore Carpenter Park as a community gathering place," Meadows said in a statement.
Carpenter Park is part of Parks for Downtown Dallas' mission to build four new urban neighborhood parks by the end of 2022.
Construction is expected to begin in September 2020 in coordination with Pearl Street's realignment and take approximately 18 months. Once complete, the park will be the largest park in the Downtown core, according to the team. 
The park is expected to include a children's environmental play area, dog park, basketball court, interactive fountain, walking paths, and a pavilion for a park office and restrooms. 122 additional trees will also be planted on the site to bring the park's total to 135 trees.
Two sculptural pieces will be reinstalled in the park including the City of Dallas' second most valuable piece of public art, titled Portal Park Slice, which has been redesigned for the renovated park, according to a statement. The other sculpture that will be reinstalled is Robert Berks' statue of John W. Carpenter.
Photo Gallery
All renderings are via Hargreaves Jones, courtesy of Parks for Downtown Dallas and the City of Dallas Park and Recreation Department.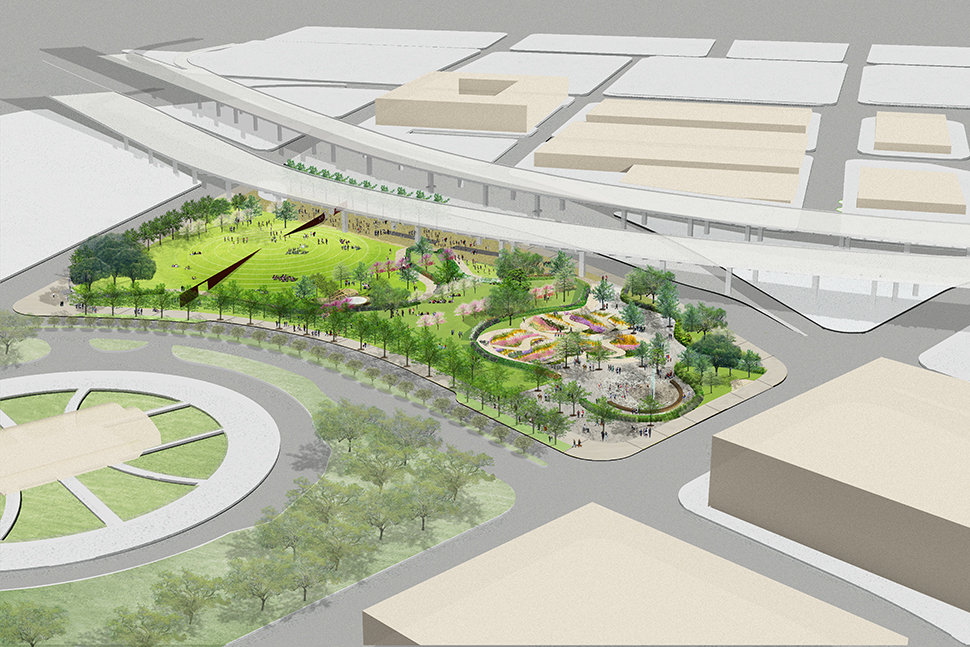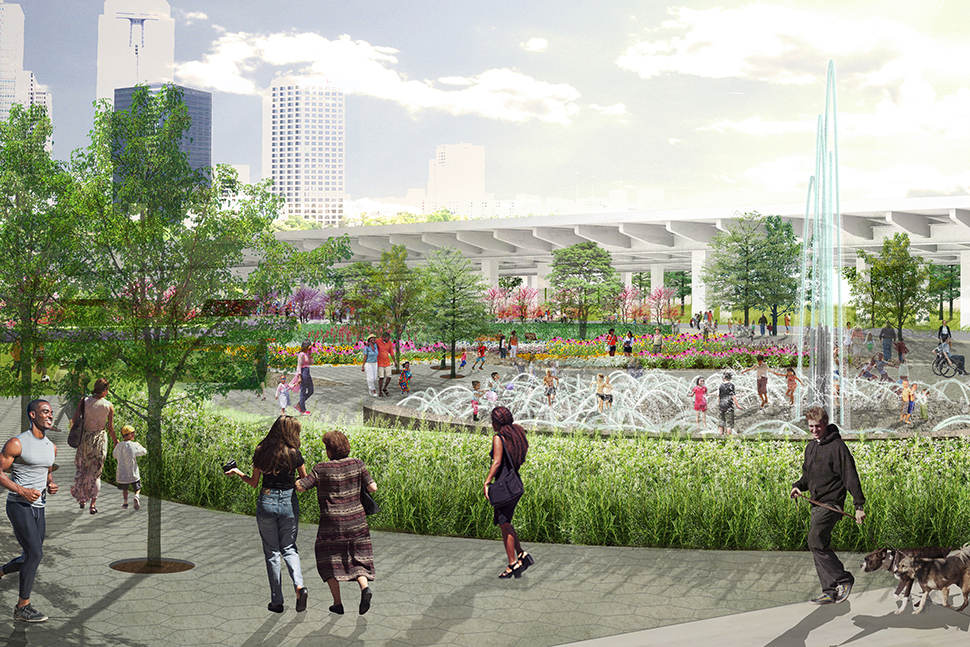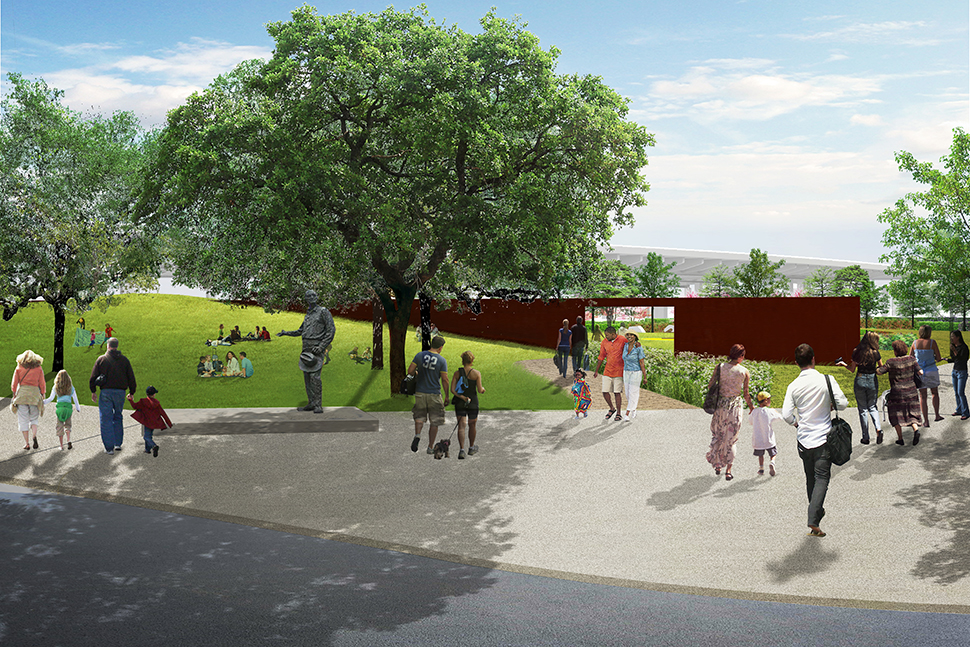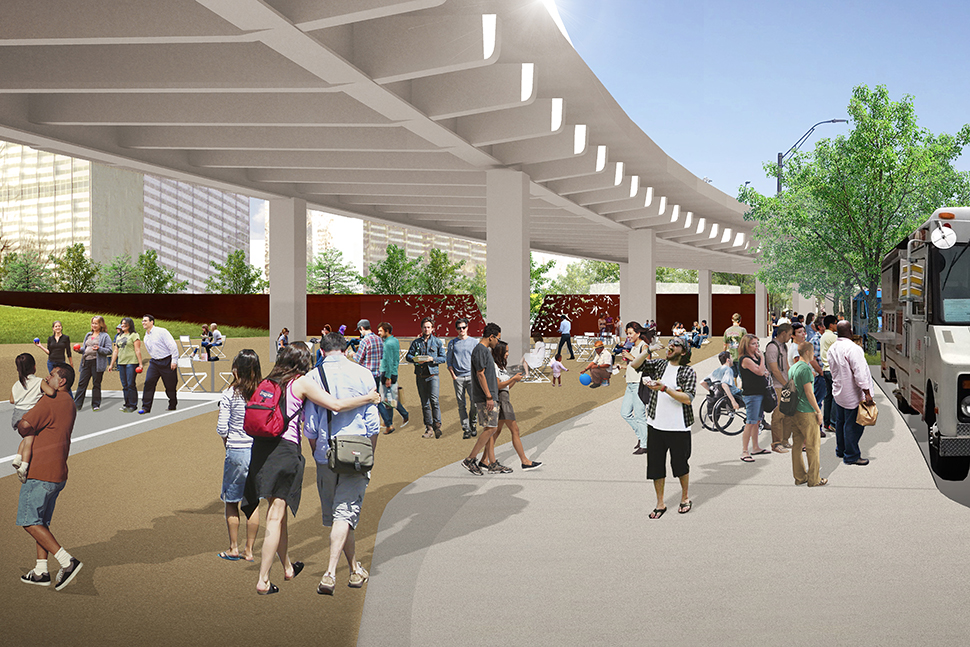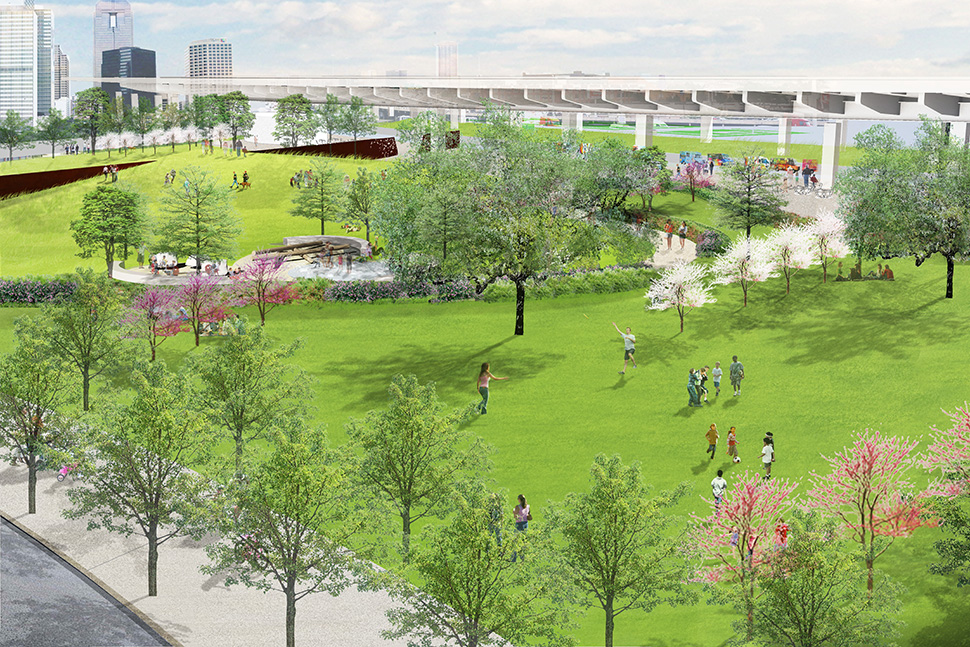 This story was updated with additional details on Thursday, June 25 at 9:30 a.m.
Quincy Preston contributed to this report.

Get on the list.
Dallas Innovates, every day.
Sign up to keep your eye on what's new and next in Dallas-Fort Worth, every day.