Coppell-headquartered VariDesk, known globally for pioneering the sit-stand desk, has announced a multi-million dollar rebrand to Vari.
The new name is meant to show that the company is growing beyond its staple product to a variety of workspace innovations and space-as-a-service concepts. But although the "desk" in VariDesk has been dropped, desktop risers will remain a valuable part of Vari's product line and will retain the VariDesk name to carry on the legacy.

"We built a strong brand, leading the category of standing desks and risers," said Vari Co-Founder and CEO Jason McCann, in a statement. "That fast growth combined with an inventive culture has led us down a truly remarkable path. Today, we're much more than a desk. We're Vari. And we have everything a high-growth business needs to furnish its entire workspace."
The company launched in 2013 with the "workplace phenomenon" that most people know as the standing desk. Since, McCann and his team have expanded its line to more than 200 workspace products. The way people work is changing, McCann said, and Vari embraces change and pushes past its own boundaries by expanding beyond the product it was once synonymous with.
Vari's original VariDesk desktop riser led to additional agile office products, which includes conference tables, chairs, accessories, soft seating, lighting, and more.
Take its movable wall panels, for instance, which can be assembled or disassembled in minutes for flexible, open office spaces. Or you might remember when Varidesk opened a first-of-its-kind free coworking space in Terminal C at DFW Airport. Or, when it purchased the former Zales headquarters to create VariSpace Las Colinas, a place for startups and fast-growing companies to work in a modern environment.
"Innovation is the ability to disrupt yourself. It is the process of always searching and believing that there has a better way for your business and your fans," McCann previously told us. Vari was a finalist earlier this year in our inaugural Innovation Awards we presented with D CEO Magazine. "For us, the question is 'How do we create workspaces that elevate people? How do we put ourselves in our fans' shoes so we can address their challenges while simplifying the process and the experience?' By listening to your fans and creating a culture of learning, you can keep your eyes open to these opportunities, even once you've already experienced success."
Under the brand name VariSpace, Vari is stepping into those new opportunities. Following the Las Colinas purchase, Vari bought a site in Southlake to continue its real estate venture. The space-as-a-service concept combines first-class amenities and flexible space solutions in multi-tenant campuses. The Class A workspaces—which are fully furnished—are currently geared toward enterprise-level tenants as Vari elevates its brand and vision.
Along with the VariSpace turnkey office solution, Vari also sees itself serving high-growth companies by offering innovative and flexible office furniture designed to scale along with complimentary in-house design and space planning services.
"With approximately 200 products in the market and another 200 in the pipeline, I know that we're just getting started and the best is yet to come," McCann says. "And although we've experienced tremendous growing pains, they are much better than shrinking pains. I'm so grateful for the privilege to face these challenges with an amazing group of people by my side. I can only hope for more."
McCann believes in investing in his people, whether that be through services, space or learning. He tries to foster an environment that retains and attracts the best and brightest talent, and is most excited about the team he's building and "the positive impact VariDesk and VariSpace are making."
"It's no longer enough to have just intellectual people on my team—we need curious, lifelong learners to be successful," he says.
Vari has 350 employees and more than 3 million customers worldwide. According to a 2016 SMU Cox Dallas 100 award, Vari is one of North Texas' fastest growing companies. Per Vari, more than 98 percent of Fortune 500 companies use its products.
Customers include Daymond John, investor, entrepreneur, and "Shark," who uses Vari to furnish his offices. In the name change announcement, John said it was about time the world learned that Vari offers "way more than desks." Another fan is banking company Chime Solutions, which you might recognize from its recent partnership with the Dallas Mavericks. Vari outfitted Chime's new office in South Dallas.
"It's evident in our booming growth, this region ranks high when it comes to supporting innovation. North Texas has been a great place to incubate our business, learn from great companies, test our ideas, accelerate growth and acquire amazing talent," McCann says. "This market, with its tremendous resources, grants us critical access to the rest of the world, allowing DFW to remain the heart and soul of our global operation."
Vari's flexible workplace solutions
Here's a glance at some of the products Vari offers, all intended to "create workspaces that elevate people."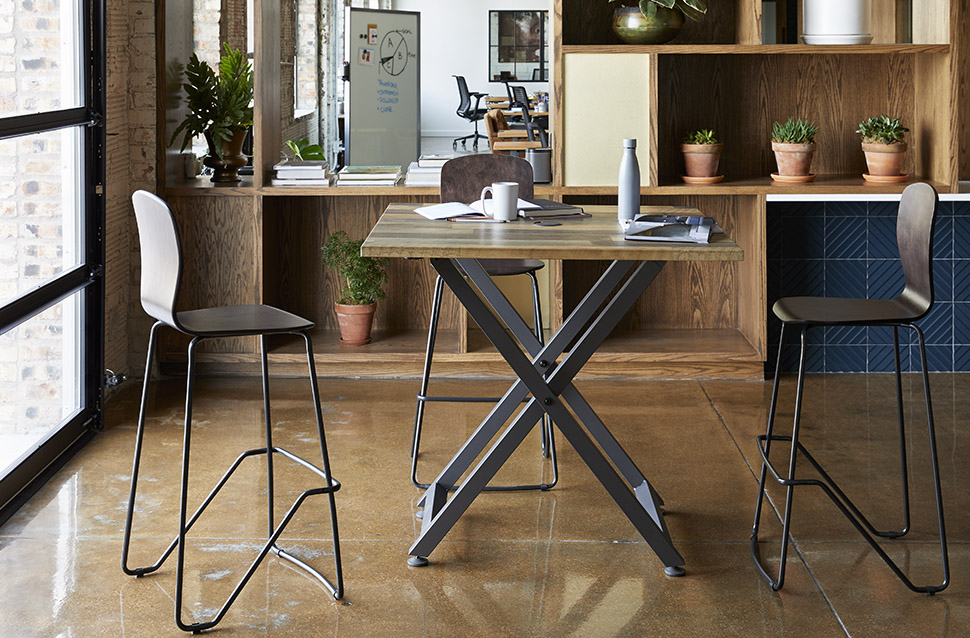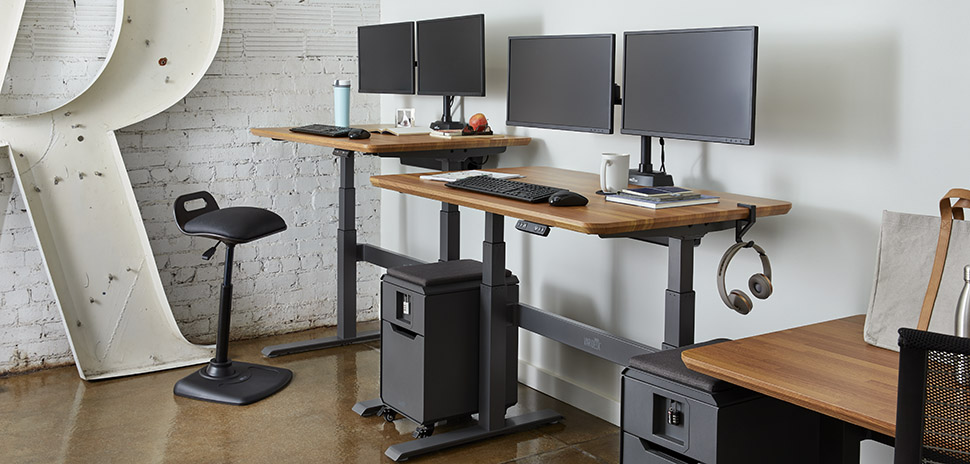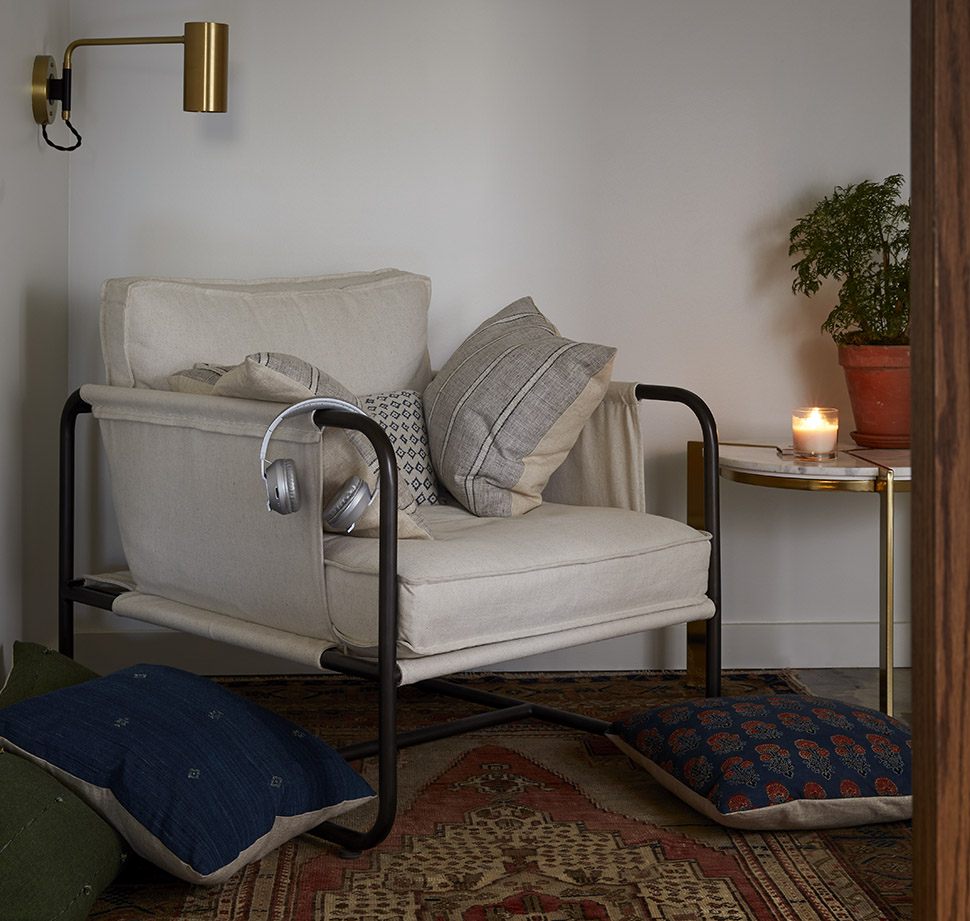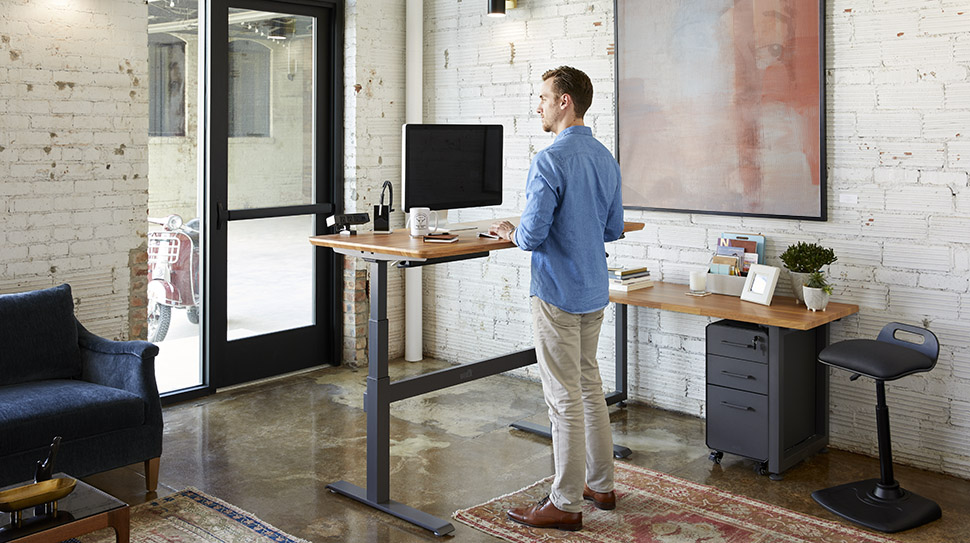 All photos courtesy of Vari. Alex Edwards contributed to this report.

Get on the list.
Dallas Innovates, every day.
Sign up to keep your eye on what's new and next in Dallas-Fort Worth, every day.