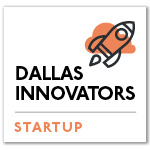 Growing up, Skip Howard's dyslexia made schoolwork difficult. He had to learn how to "hack the system" to survive. His high school guidance counselor told him he wasn't "college material," and recommended he find a minimum wage job instead. But Howard didn't listen. He went to Texas Tech, where he discovered a language that opened up a whole new world of possibilities: C++. And now, he's the CEO and founder of a global augmented reality startup that's revolutionizing the retail industry, Spacee.

Howard defines Addison-based Spacee as a technology company that solves real-world problems with a new type of augmented reality (AR)—no installments, phones, helmets, eyeglasses, or tablets required. With its patented virtual touch technology, Spacee uses light only to transform any 2D or 3D surface into an interactive and unbreakable touch screen. Howard says every solution he and his team creates are designed to be powerful communal stories that also deliver a deep personal connection.

Howard is featured in Dallas Innovates 2019—The Magazine's 26 North Texas Innovators who are the future today.  Meet the founder and CEO of Spacee in our extended Q+A.
What problem are you solving with Spacee?
Spacee delivers a multi-faceted solution that crosses departments and ultimately enables business transformation. Depending on the client and how the solution is tailored, Spacee addresses multiple issues including shrinkage (theft), high labor costs, lack of eCommerce into physical retail, out of stock detection, supply chain issues, low dwell time, and poor customer engagement, all through the delivery of an amazing memorable customer experience.
Give us a real-world example of that.
Tailored Brands Flagship store, the Men's Warehouse on Madison Avenue. Without running power to the window, we were able to turn it into a touchscreen though our virtual touch technology. Customers could build a custom suit on the street just by touching the glass. In effect, it was a touchscreen that would never break with heavy usage. It was so popular, Tailored Brands got in trouble by the city of New York for blocking street traffic, and we had to remove it.
In a Berkshire Hathaway shoe store, we created a touch experience that used products as the interface. There were no RFID tags or anything else added, and through computer vision, we were able to create a digital response for when a customer engaged with that product. It also allowed us to measure browsing vs. buying through touch engagement, not just hotspots.
We created a table for reactive and artificial intelligence customer engagement experience for a Fortune 25 company. As a customer placed a product on the table, the system recognized the product and displayed interactive content about that product. Customers could play videos, explore how the product was made, or make a purchase on the spot. Nothing special was added to the products. Once that product was removed, the table would reset for a new one.
So much more is sitting in secret labs under NDA.
---
READ NEXT ICYMI: Spacee Stacy the Virtual Bartender Serves Drinks—and Flirts
---
What are your real responsibilities day to day?
Mainly, I try to remove blockers for the team, help where I'm needed and build on our key relationships. I drive the business side of new R&D projects and answer a lot of emails. A big part of my job is to get team buy-in and collaborate with the different department heads. I make sure we aren't burning too much money. Sometimes I fail at that. Bottom line: We are still a high-tech startup, and we are all getting more sophisticated as we discover how to improve our processes every day.
How has your previous life experience or employment played a role in your success?
I'm dyslexic and had a very tough time in school. I was so bad at school, I had to learn how to hack the system to survive. My high school guidance counselor flat out told me that I wasn't "college material" and to go get a minimum wage job. I didn't listen. It wasn't until college that I 'turned on.' That struggle helped me get creative and still persists when the going gets tough. And, no matter who you are or how amazing your technology is, it will get tough.
I was fortunate enough to work for Ross Perot Jr. at Hillwood for 9 years. I paid attention and found some amazing principals while working there. I learned that professional people want to do a good job. With the right people on the bus, you don't need micromanagement. I also learned to think big. Today, we are lucky enough to have Perot Jain as an investor.
What do you like about working in tech in Dallas?
There is so much talent here that it's ridiculous. We have world-class engineers by the thousands. I love that Texas is so business friendly, and that Dallas has everything you need to live, work, and play. This city has a very hard working ethic.
Specifically, in the early stages of Spacee, the Dallas Entrepreneur Center (DEC) really helped us out by allowing us to hold computer vision developer meetups. Later, we had a small office at the coworking venue, Addison Treehouse.
Additionally, with Dallas/Fort Worth International Airport and Love Field here, it's easy to get anywhere in the world.
What was your first breakout moment?
The first true breakout moment was when Doug McMillon, the No. 1 Fortune 500 CEO of Walmart, posted a demonstration of our technology on his Facebook page. He called it the future of shopping. After that moment, the phone didn't stop ringing for a while. It was very surreal.
---
READ NEXT 26 North Texas Innovators Who Are The Future Today
---
What have you tried and failed at?
A lot—Spacee implements a 'fast fail' methodology. We try to get to failure as soon as possible and iterate. It brings us to success faster. Failure is more of a stepping stone.
What's on the horizon for you and your team at Spacee?
Big things. We are global and are signing global Fortune 500 companies. We've expanded with a small office in London now. We also have a robotics and sensor division that is taking off. It's been a secret for a couple of years.
Who's inspiring you right now?
My team and investors. I know I'm supposed to name someone famous doing amazing things, but my answer is the men and women I get to work with—especially my CTO, Larry McNutt, and our chief creative, Marc Gilpin. They bring their best every day, and they are still enthusiastic after years of work. The culture our team creates drives me. I learned the lesson a long time ago that it's no matter how much you make, or even what you do, it's who you work with that matters most. In addition to our team, our investors—nicknamed 'seven'—are incredible human beings, which is so rare. We use them as advisors weekly, if not daily.
Tell us about a recent breakthrough or some cool tech that's underway that you're excited about.
I love technology that has the potential to change the world for the better. There are a lot of interesting technologies on the horizon. Once people stop using the buzzword 'AI' all the time, the next hot topic will be quantum computing. That will change life as we know it. And I think that as awesome as self-driving cars are, self-flying cars will have a much faster adoption rate—and frankly should be easier to build and program. It just might be the technology that surprises everyone in the next 10-15 years. Also, there is a thesis that humans and machines are merging, and that trend is accelerating. Look for biomechanics and natural user interfaces to grow very rapidly over the next 20 years.
What advice do you have for someone who is trying to break through in tech right now?
Be different. Do not give in to the tyranny of the urgent. You are probably attempting to build something to solve a major problem, and you may be tempted to believe that if you don't hurry and build a perfect system NOW, then someone else will beat you to it. That is a LIE. Do not unnecessarily sacrifice.
Test the waters first. Sell your vision before you build it. Turn your clients into your partners. Build an MVP, iterate, and get real feedback. Make course corrections.
God made only one of you, and only you can do what you were put on earth to accomplish.
Second, find a great team. It doesn't matter how much money you make, or the value you deliver as much as it matters who you work with. Life is too short to work with the wrong people. Pick the right ones, and take your time finding them. Breakthroughs are the result of solving the right problems the right way with the right people.
This Q+A was used for a series in Dallas Innovates 2019—The Magazine.  
Dallas Innovates 2019—The Magazine highlighted 26 North Texas innovators who are the future today. These men and women are are renegades, visionaries, and people who don't take no for an answer. And they are all forging the future of tech that has the potential to change the world. Throughout the next month, we will be sharing individual interviews with our innovators as part of the extended magazine content on dallasinnovates.com.
---
Read it online
Dallas Innovates 2019—The Magazine explores the region as a rising tech hub that will shape the future of innovation. The theme of our second annual print publication, "A Breakout Moment," explores why now is the time for the region to grab its place in the tech universe.

Get on the list.
Dallas Innovates, every day.
Sign up to keep your eye on what's new and next in Dallas-Fort Worth, every day.