A version of this story first published in Dallas Innovates—The Tech Talent Issue.
---
Alkami draws its name from a phonetic spelling of "alchemy," the medieval science that sought to turn ordinary metals into gold. Alkami describes to its employees and customers the need for balance between the various aspects of its business, like sales, which it likens to the ancient conception of the elements—fire, water, wind, and earth.
"Our founder, Stephen Bohanon, had worked for software companies and technology companies before. He always found them to be lopsided, like they were a sales and marketing-driven company or focused on research and development," says Adrianne Court, chief human resources officer. "By having the elements, not one is more important than the other."
---
READ NEXT
A Case of the Mondays? Not If These Six Firms Have Anything To Do With It
Company culture is more than a motivational banner. Here are six tech companies with offices in Dallas-Fort Worth—Dialexa, Koddi, Salesforce, Deloitte University, Atos, and Alkami—that "walk the walk" as well as "talk the talk."
---
So "fire" is their sales team. Foundational functions like HR, finance, and accounting are the earth. Water is the product team, and wind is the company's client implementation and support functions. "For us, the alchemy is transforming the ordinary into the extraordinary," Court says.
The culture of space
It's something of an ironic twist that the fast-growing fintech moved into offices previously occupied by a traditional bank. The vault, which is original to the space, now contains the company's "most precious commodities": Its employees and clients.
The design of the company's new space at Granite Park was spearheaded by design and architecture firm Gensler.
Alkami says it places high importance on a collaborative environment that's equipped for a culture based on personal and professional transformation. Alkami employees work and play hard: There's an ongoing leadership development program, continuous learning opportunities at Alkami University, volunteer programs, an on-site gym, and free lunch.
GALLERY
A company's space can be a reflection of its culture. Here's a look behind the scenes at the company's Plano headquarters. Photos are courtesy of Alkami.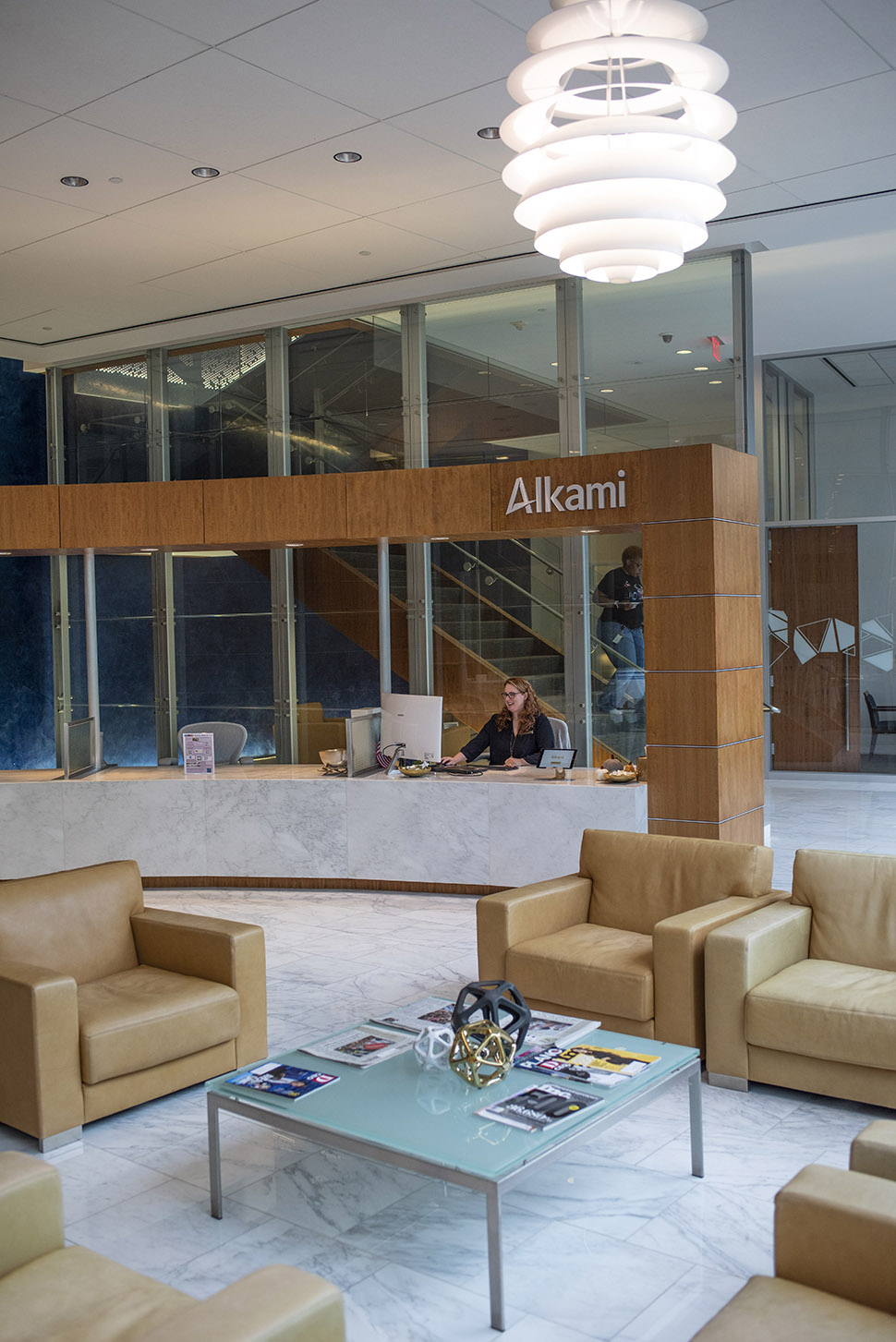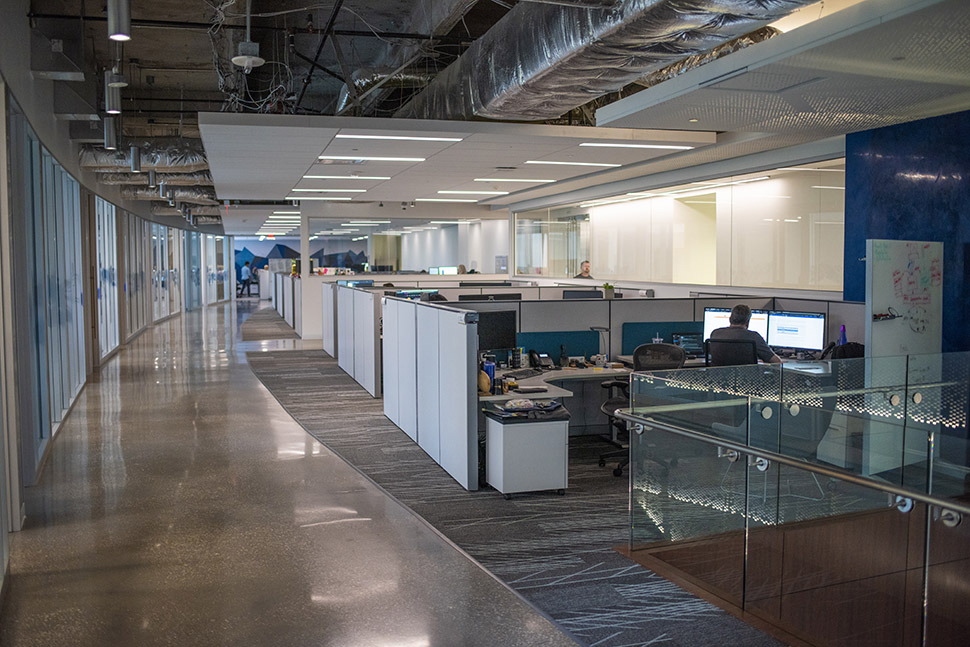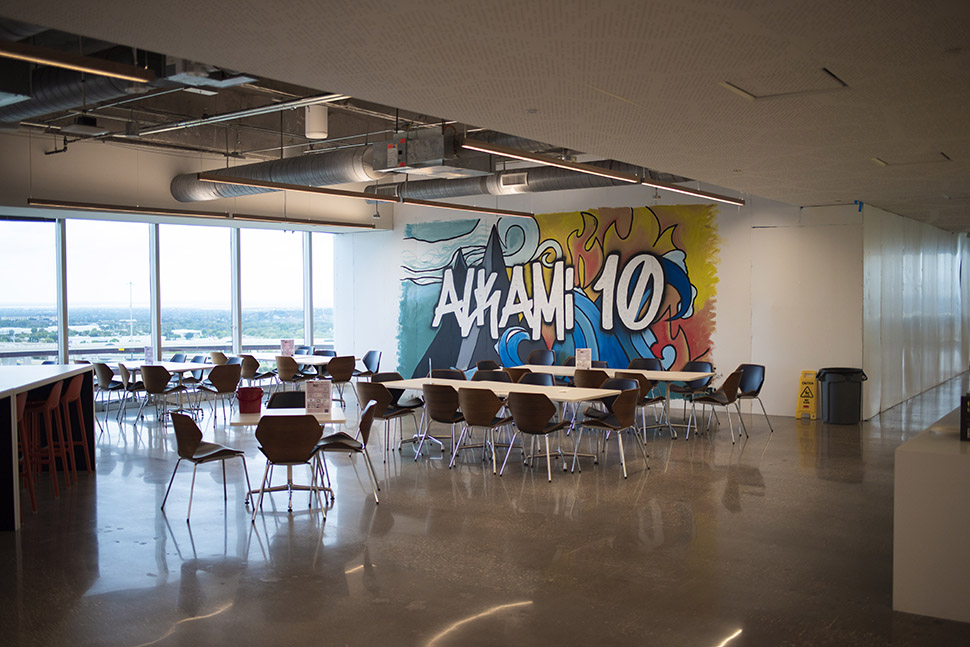 ---
Read it online
Dallas Innovates: The Tech Talent Issue, a special edition of the Dallas Innovates magazine, looks at how companies in Dallas-Fort Worth are attracting and retaining the best talent. Startups, corporates, nonprofits, and organizations work hard to create a strong culture, promote diversity, and implement training programs that can help achieve success. As Hypergiant Industries CEO and co-founder Ben Lamm puts it, companies need to push culture to the extreme: it needs to be cult-like.
Take a look inside.

Get on the list.
Dallas Innovates, every day.
Sign up to keep your eye on what's new and next in Dallas-Fort Worth, every day.