Back in February, we told you about how Dallas was getting a new monumental 3D-printed display at NorthPark Center comprised of all female statues—the most statues of women ever assembled in one location at one time. But then COVID-19 hit.
Originally scheduled from May 10 to Oct. 9, the pandemic derailed plans for the full exhibit's launch. Instead, Lyda Hill Philanthropies IF/THEN Initiative, a first-of-its kind coalition that celebrates women in STEM and the creators of the display, have arranged for 10 of the 122 statues to be on display at NorthPark Center on Level One near Macy's.
They will be available for public viewing from Sept. 10 to Nov. 9.
"We want every little girl to see herself in one of these women," Nicole Small, CEO of Lyda Hill Philanthropies and co-founder of the IF/THEN Initiative, previously said. "We wanted them to see people that physically look like them, and then intellectually they can identify with their passions."
The project was motivated by IF/THEN's desire to give young girls a glimpse at careers they never knew existed. Visitors of the #IfThenSheCan – The Exhibit would be able to interact with audio and videos that highlight the stories of the chosen AAAS IF/THEN Ambassadors in the hopes of being a catalyst of change for future young women pursuing STEM careers. 
A core component of the multi-faceted initiative involved choosing a group of successful women, in partnership with the American Association for the Advancement of Science, to be AAAS IF/THEN Ambassadors. The ambassadors represent diverse STEM-related professions, including entertainment, fashion, sports, business, and academia.
---
READ NEXT IF/THEN Summit Convenes Nationwide Female STEM Role Models in Dallas
---
"We deeply believe that, 'IF she can see it, THEN she can be it' and this exhibit is just one of the ways—albeit a very striking and fun one—that IF/THEN is promoting positive portrayals of women in the images young people see in everyday life to pique their interest in STEM careers," Small said.
According to IF/THEN, there is still less than a dozen statues honoring women in the top 10 U.S. cities, including Dallas. That stat comes 100 years after the 19th amendment and despite the fact that women have been making history for long before that.
IF/THEN wanted to "showcase the accomplishments of real, phenomenal women in the United States," of all ages and backgrounds and in a variety of STEM careers.
All women included in #IfThenSheCan – The Exhibit will also be featured in a free digital library full of photos and videos of diverse, contemporary women in STEM, called the IF/THEN Collection. It aims to be a resource for schools, teachers, nonprofits, museums, camps, parents and media to help increase the number of images in the world of real women in these careers.
For now, visitors of NorthPark can check out the #IfThenSheCan pop-up near Macy's Court until the full exhibit launches in 2021. Of the ten women, two are from Texas, Erika Anderson (Houston) and Minerva Cordero (Arlington).
The full list of statues for the pop-up is:
Take a look at the display
All images courtesy of NorthPark.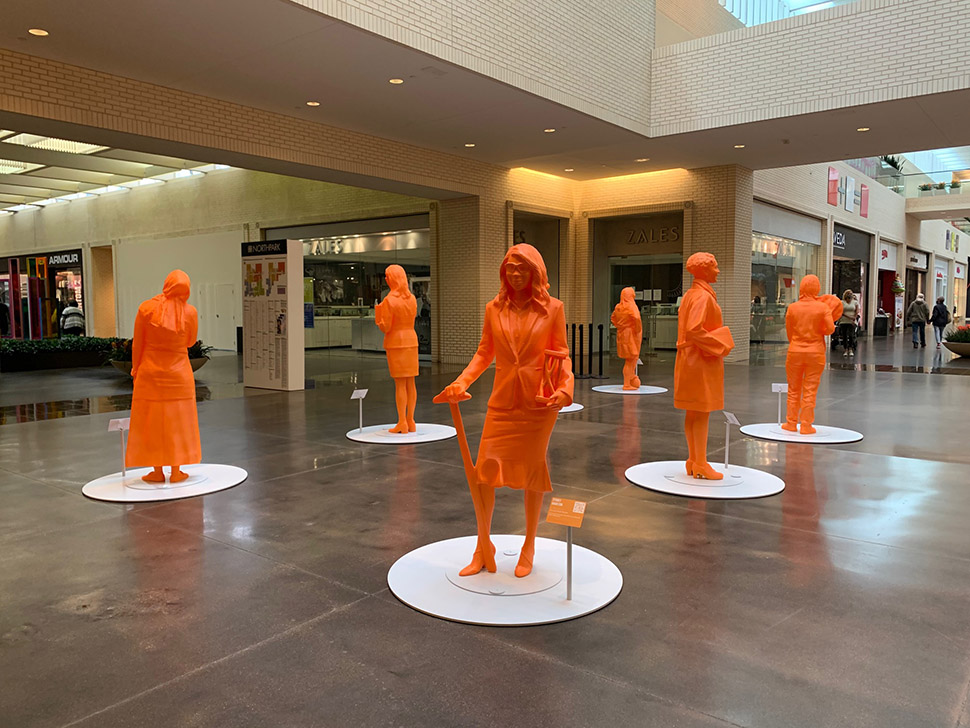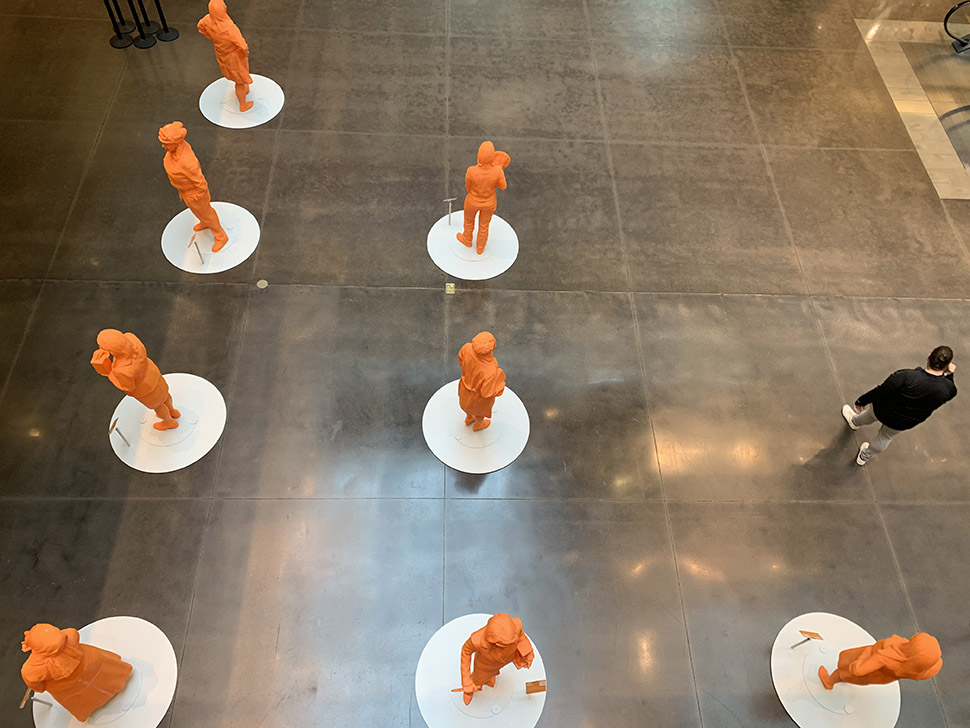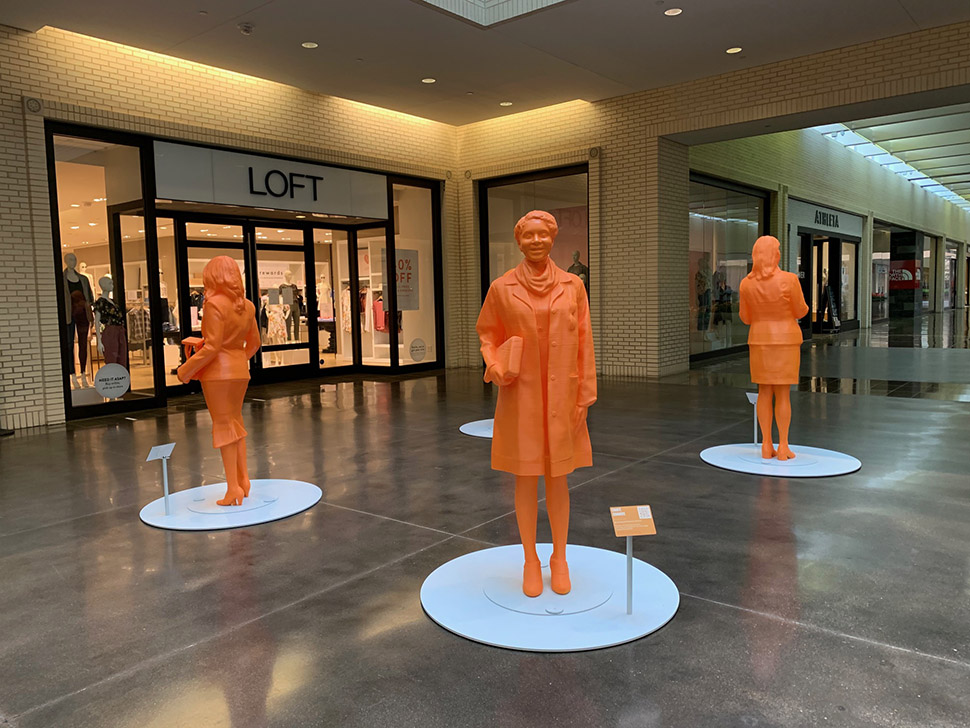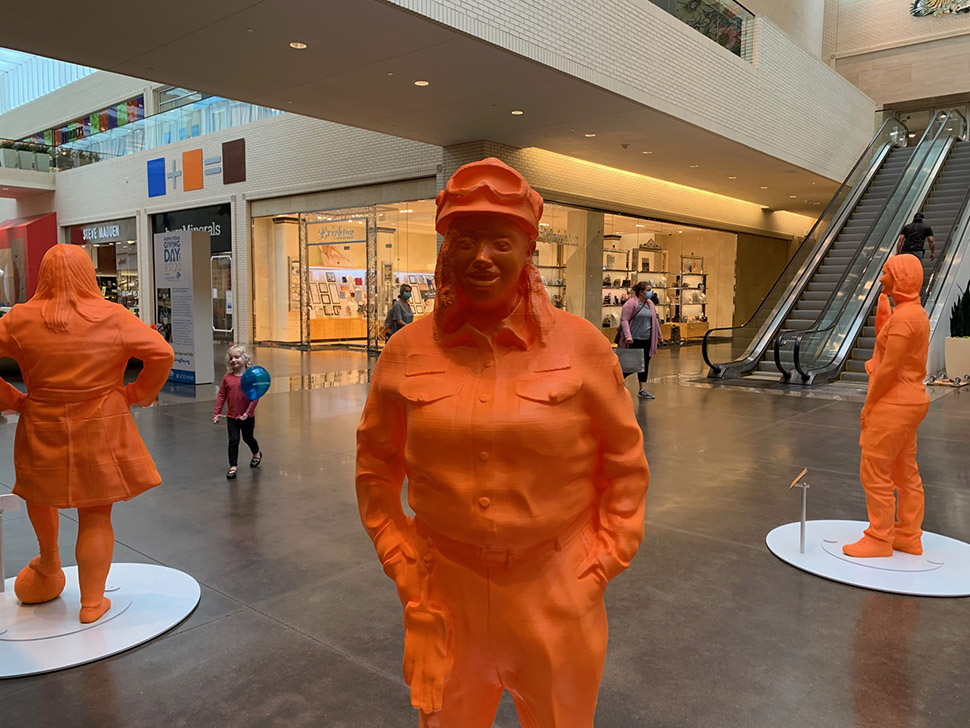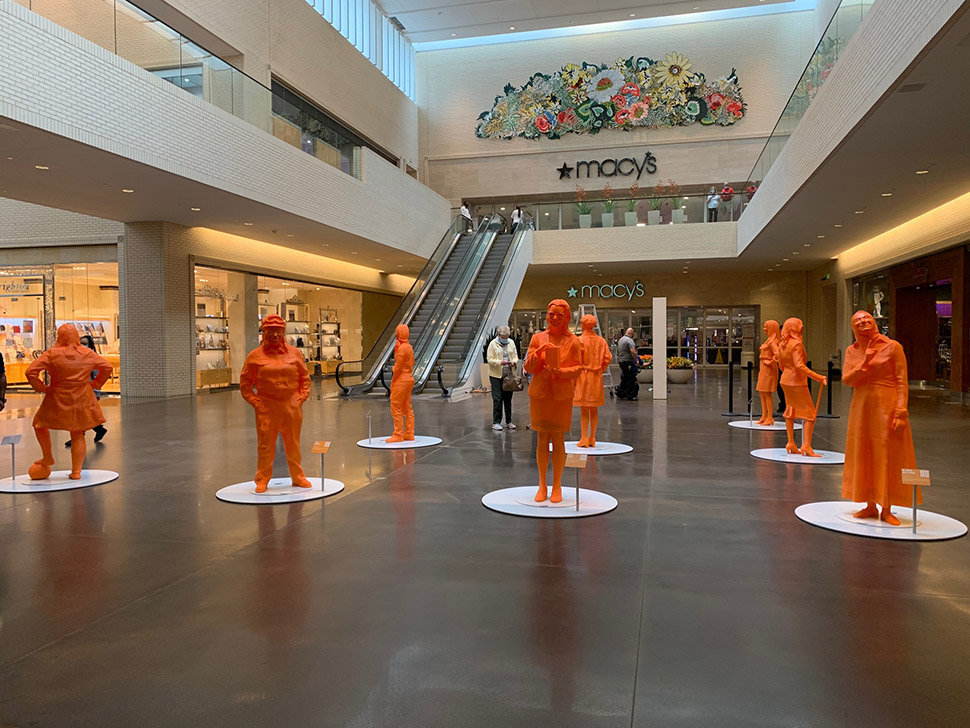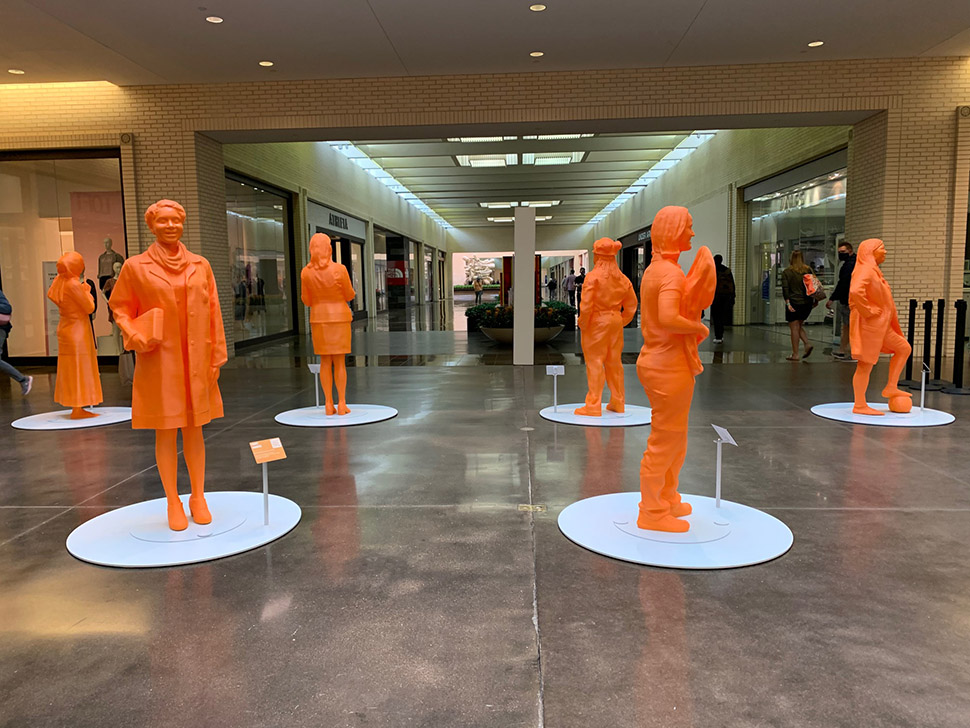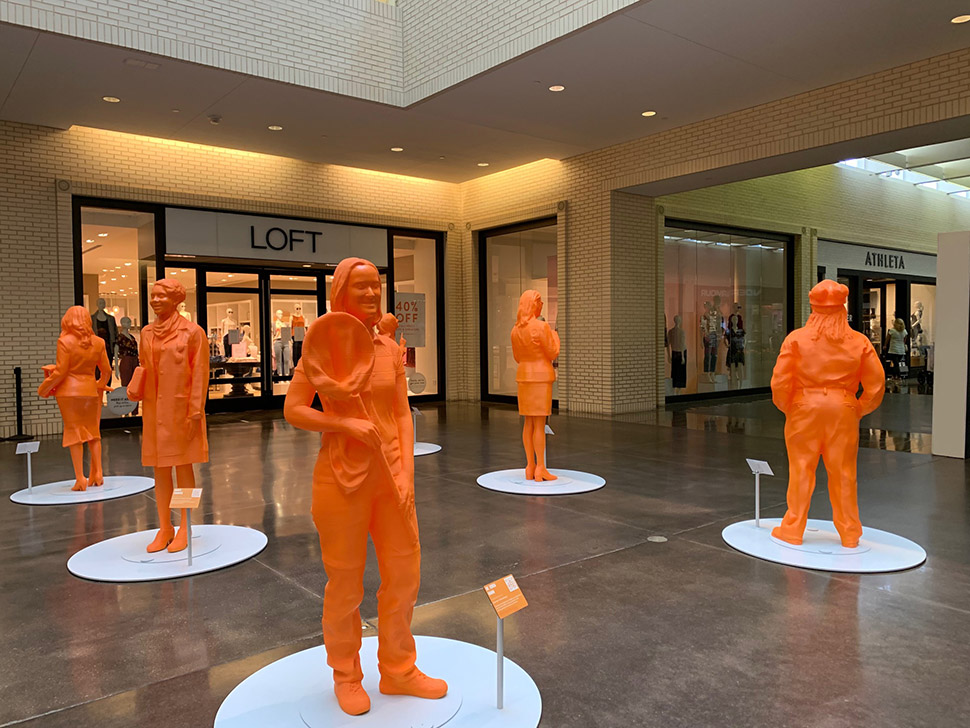 Get on the list.
Dallas Innovates, every day.
Sign up to keep your eye on what's new and next in Dallas-Fort Worth, every day.