For the current edition of ICYMI, click here. Don't miss a thing: Sign up for Dallas Innovates Every Day, the best of Dallas-Fort Worth innovation delivered straight to your inbox. 
---
Wednesday, June 30
THREE THINGS
⓵ ESPORTS: Toronto-based publicly traded esports firm GameSquare Esports has acquired Frisco's Complexity Gaming in a $27 million deal. Per the DMN, the all-stock transaction values Complexity at $33 million. Together, the two organizations aim to build a "global esports powerhouse." The Jones family and Goff family (Dallas Cowboys owner Jerry Jones and Goff Capital president Travis Goff acquired Complexity in 2017) will collectively own 47 percent of the combined company, along with Complexity Founder and CEO Jason Lake. The DMN reports that the combined company aims to see $28 million in revenue next year. With the deal, Lake will continue to lead Complexity, but will also be named the global head of esports for GameSquare. Complexity will remain at The Star in Frisco, and GameSquare will also enter into a marketing partnership with the Dallas Cowboys.
⓶ FASHION FORWARD: Known as the company that completely changed the lives of retail-obsessed fashionistas with the creation of the first-ever influencer-driven consumer shopping app, LIKEtoKNOW.it, it's no surprise rewardStyleis ramping up for more growth. RewardStyle, the industry's dominant monetization platform for influencers and the parent company of the popular LIKEtoKNOW.it shopping app, is rebranding its entire platform under one name: LTK. To ensure consistency, simplicity, and shopping success, the billion-dollar company decided to unify its two brands. As LTK, the one-stop-shop platform will allow brands to leverage retail performance data; encourage influencers across all different areas of interest to create, manage, and grow their own ecommerce storefront, the LTK Shop; and continue to make shopping as swift as possible. Amber Venz Box, co-founder and president, said the move will further expand its clients' opportunities with new technology and features—the "focus now is on innovation and speed."
⓷ ENABLING ENTREPRENEURS: Two leading organizations for startups in the region—The DEC Network and the North Texas Angel Network—have formalized a strategic partnership that will connect vetted entrepreneurs looking for funding with angel investors seeking quality deals. The long-discussed operational collaboration aims to "spur innovation, deal flow, and company launches and exits in North Texas." NTAN is an accredited angel investor membership organization, with its members NTAN members have investing more than $10M into startups, primarily in North Texas, and The DEC is an innovation hub for founders that has helped start, build, and grow businesses since 2013. Together, the duo will work to attract entrepreneurs and angel investors more efficiently and effectively via strategic, revenue, operational, and marketing elements. The DEC's CEO Bill Chinn said the partnership will open doors to angel funding sources for entrepreneurs, introduce startups to a valuable network, and offer leadership and operational support. The organizations will continue to exist as separate entities.
---
Tuesday, June 29
THREE THINGS
⓵ THE DOCTOR WILL SEE YOU NOW: Dallas-based research firm Parks Associates says remote health consultations grew 56 percent between 2020 and 2021, with nearly two-thirds of U.S. households using these solutions. Parks' survey of 5,000 broadband households also showed that 55% of people report owning a web-connected health or fitness device that captures biometric data. Tomorrow Parks will host the virtual session "Personalization in Connected Health: Impact of AI" as part of the eighth annual Connected Health Summit: Consumer Engagement and Innovation, sponsored by Alarm.com and Everise. "Overall familiarity with telehealth has helped drive the connected health device market," said Kristen Hanich, a senior analyst at Parks Associates. "There's a strong correlation between familiarity with telehealth and wanting the benefits that connected health brings in terms of remote diagnostics and remote monitoring."
⓶ ELECTRIFYING DELIVERIES: About a year after buying 10,000 custom electric vehicles as part of a Climate Pledge, e-commerce giant Amazon has begun testing these delivery vans on routes in 16 locations, including North Texas. Built in partnership with Rivian, an EV automaker and auto tech company, the customized electric delivery vehicle can drive up to 150 miles on a single charge. Amazon calls it a first-of-its-kind, all-electric project optimized for safety and driver experience. An Amazon rep told Dallas Innovates that North Texas was chosen for its "great customers, unique urban make-up, and summer heat." Local customers may now be getting their packages delivered with one of the new vehicles. Deliveries will initially be conducted from one of Amazon's delivery stations in Fort Worth.
⓷ FUELING UP: Cummins Inc. will acquire 50 percent of Roanoke-based Momentum Fuel Technologies from Rush Enterprises, it was announced today. Momentum calls itself the industry's first complete compressed natural gas (CNG) fuel LLsystem solution for Class 6-8 vehicles. A division of commercial vehicle solutions provider Rush Technologies, Momentum launched in 2015 as a vertically integrated provider of fuel system solutions. "The immediate environmental benefits of CNG and RNG, combined with upcoming regulatory requirements, will drive growth in natural gas vehicles for the foreseeable future," said W.M. "Rusty" Rush, chairman, CEO and president of Rush Enterprises. He said the partnership will enable Rush to continue to support its customers through a mutual, wide-ranging portfolio of Cummins and RushCare aftermarket solutions—"and keep trucks up and running across the country."
PLUS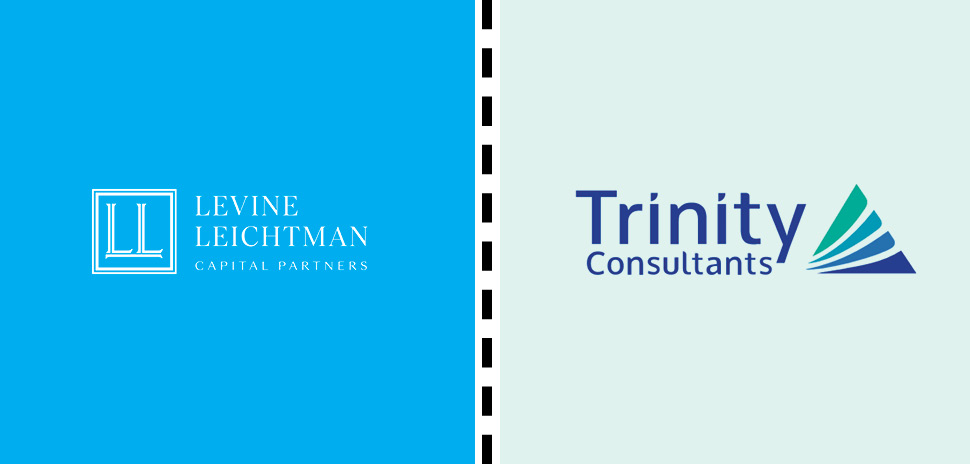 ⟫ HEALTHY EXIT: L.A.-based Levine Leichtman Capital Partners (LLCP) has sold its ownership stake in Dallas-based Trinity Consultants to Oak Hill Capital. Trinity is a leading provider of regulatory-driven consulting services for environmental, health and safety, engineering, and sciences clients. Trinity operates from more than 70 offices across North America, Europe, Asia, and Australia. Over the course of LLCP's investment, Trinity completed 17 acquisitions, advancing its position as a market leader in air quality consulting and other areas, LLCP said in a statement. "LLCP has been a tremendous partner as we strategically scaled our business and established a global platform poised for continued growth," said Jay Hofmann, Trinity's president and CEO, in the statement. "We benefited significantly from their management-centric approach, valuable strategic insights, and support of both organic growth initiatives and accelerated M&A efforts."The sale is LLCP's sixth recent successful exit, following Nothing Bundt Cakes, ZorgDomein, Jonathan Engineered Solutions, Futurewhiz, and Pacific Handy Cutter.
---
Monday, June 28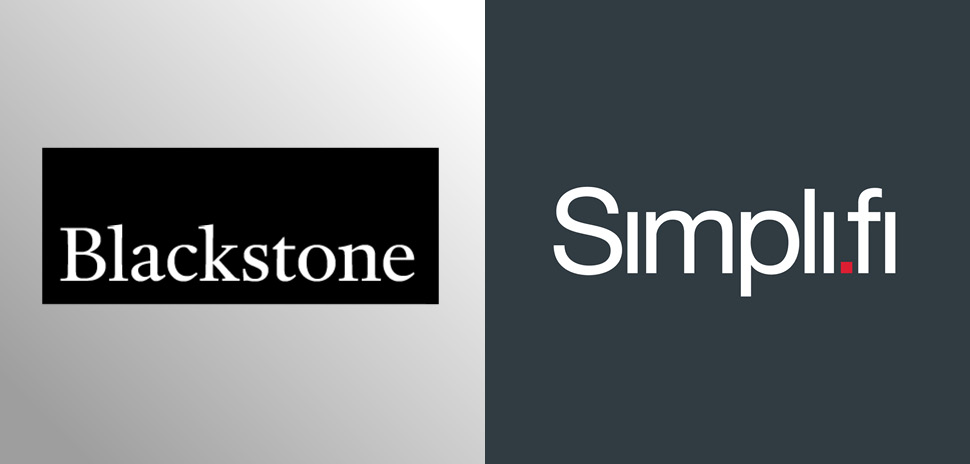 ⓵ SIMPLIFY, SIMPLIFY: Private equity funds managed by New York investment firm Blackstone have made a "significant equity investment" in Fort Worth-based Simpli.fi, a leader in programmatic advertising and agency management software. The investment values Simpli.fi at around $1.5 billion. Blackstone joins existing investor GTCR as majority shareholders in the company. Simpli.fi helps media buying companies perform more efficiently through its suite of mission-critical workflow and ad buying software. The company says its CTV and mobile programmatic ad platform powers over 120,000 campaigns for 30,000 advertisers. in a typical month. Blackstone's investment will enable Simpli.fi to further accelerate innovation and organic growth initiatives as well as to continue its targeted acquisition strategy. "When our team created Simpli.fi's core technology, we understood the influence and impact it would have on our industry," said Simpli.fi Co-Founder Paul Harrison in a statement. "We're ecstatic that Blackstone shares that vision and is a welcomed addition to our great partnership with GTCR."
⓶ BIG MOO-VE: Frisco-headquartered Dairy.com has made a new deal in response to the growing demand and complexity in the agribusiness industry. The provider of technology, services, and intelligence platforms to the dairy industry has acquired ever.ag, bringing together two "proven innovators" in agriculture that, when combined, will offer a portfolio of AgTech software, risk management resources, and market intelligence offerings. The company's vision will be "to enable everyone involved in the agriculture industry"—from farmers to end-users—to offer various options on the agricultural supply chain. Ever.ag is a provider of crop insurance, commodity brokerage, and technology, to the dairy, grain, and livestock sectors. Leadership says combining the businesses was a natural next step to ultimately feed a growing world. Dairy.com will now have more than 200 team members across seven global locations. Of that, 65 are specifically dedicated to supporting the risk management and market intelligence needs of farmers and commercial firms.
⓷ DEEP FILE: Dallas-based Kofile, a software and cloud services company that's transforming how people experience local government, has acquired Data Preservation Solutions Inc. (DPS). DPS is a provider of document restoration, preservation, indexing, and imaging services for local governments across Texas. We wrote earlier this year how Kofile is helping government agencies bring paper-based processes online with its subsidiary GovOS. Kofile will now combine DPS products and services with Kofile Services, its business line dedicated to preservation, imaging, and indexing of records and data for local governments. "The next 20 years will be the most important time in the history of document preservation and access," said Kofile CEO Michael Crosno in a statement. "The accelerated pace of digital transformation, the shifting expectations of employees and constituents alike, and an increasingly complex cyber security landscape have all converged to present challenges, but also opportunities. Our acquisition of DPS enables us to rise to meet these challenges and develop creative solutions that will preserve the legacy of our government partners for hundreds of years to come."
PLUS
⟫  FOLLOW THE MONEY: Irving-based Exeter Finance, an indirect auto finance company, has entered into a definitive agreement to be acquired by an investor group led by PE firm Warburg Pincus. Terms of the transaction were not disclosed, but the funds will be managed by Blackstone, which has owned Exeter Finance since 2011. The tech-enabled indirect auto lender underwrites, purchases, services and securitizes retail installment contracts from more than 11,000 auto dealers and 475,000 customers, and has a current managed loan portfolio is more than $7B. The transaction is expected to close by the end of 2021. Jason Grubb will remain CEO.
---
Friday, June 25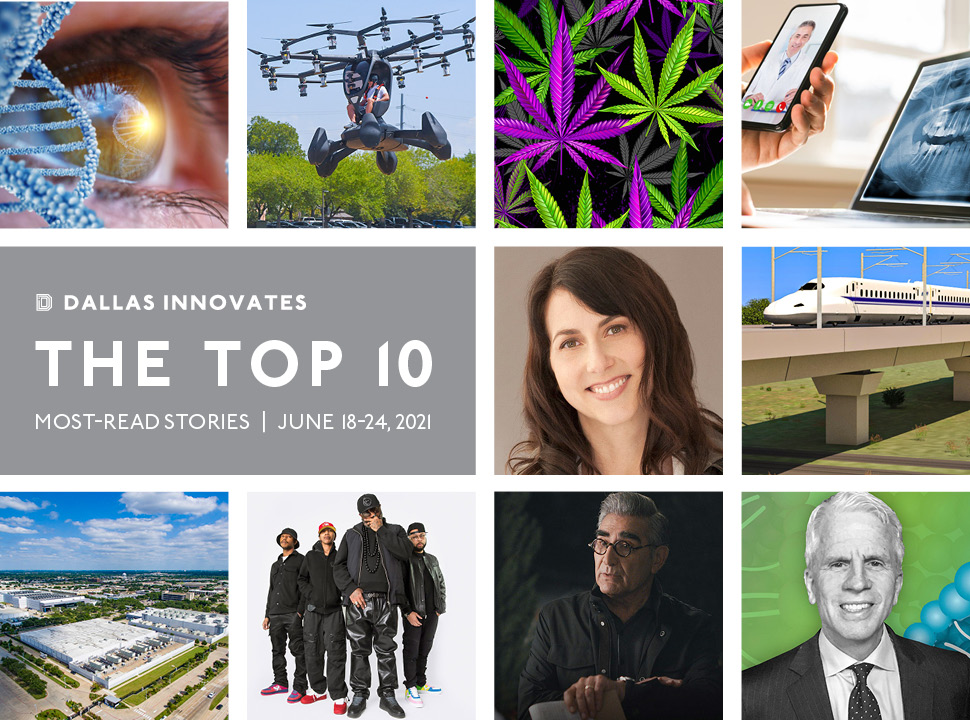 TOP 10
⓵  Bedford Biotech Restores "Meaningful Vision" in Blind Patients With Gene Therapy—and May Soon Go Public
⓶  North Texas' Qarbon Aerospace Will Assemble LIFT's HEXA Flying Cars
⓷  As Texas Builds a 'Hempire' and Cannabis Laws Ease in Baby Steps, Lucky Leaf Expo Returns to Irving July 9-10
⓸  Gov. Abbott Signs Teledentistry Bill, Ending Ban and Allowing Virtual Dentistry in Texas
⓹  Dallas' Big Thought Receives $2.5M in Donations from MacKenzie Scott, Dan Jewett, Rainwater Charitable Foundation
⓺  Texas Central Signs $16B Design-Build Contract for Its Historic High-Speed Train
⓻  How North Texas Can Become a Top‑Ranked National Technology Innovation Hub
⓼  After Battling Nike in the Supreme Court, Dallas-based YUMS Relaunches Its Streetwear Brand
⓽  'Schitt's Creek' Stars Eugene and Sarah Levy Appear in Ad Campaign for Capital One Auto Navigator
⓾  Southlake Biotech OncoNano Medicine Raises $50M in Series B to Accelerate Cancer Tech
THREE THINGS
⓵ RELOCATION, RELOCATION: What drives so many corporations to relocate from California to Texas—more than any other state? According to site selection expert Joe Vranich, president of McKinney-based Spectrum Location Services, there are three driving factors: taxes, a better regulatory environment, and quality of life. Since Jan. 1, 2018, around 101 companies have moved to Texas from the Golden State—and Dallas-Fort Worth and Austin are dominating. Vranich told the DBJ that the number one strength DFW is seeing is the variety of communities. From Fort Worth to Plano to Little Elm to Colleyville, the region has a variety of characteristics that attract different types of niche people. Vranich sees regulations not being eased and taxes going up in California's future. "I personally am in that camp that predicts there will be additional companies leaving California," he says. "How many? Nobody knows. But I think it will happen."
⓶ HEALTHCARE DISPARITIES: A longtime staple in the southeast Dallas community, Jubilee Park and Community Center, has partnered with Parkland Hospital to build a clinic on its campus to provide holistic healthcare to the community. The building will serve community members of all age groups, with general medical and dental care provided by Parkland Hospital and mental health services by the Jewish Family Service, the DMN reports. At the Jubilee clinic, all health and wellness and mental health services will be free. The main goal: to "eliminate obstacles for those seeking healthcare." The clinic also aims to raise life expectancy, decrease the rate of diabetes and childhood obesity, and decrease the number of emergency room visits, according to the DMN. This mission—addressing healthcare needs in medically underserved areas—is one Parkland has focused on since the '80s. Through its Population Health initiative, the hospital has developed Community Orientated Primary Care clinics, Youth and Family Centers, and the HOMES program, along with a planned Red Bird Clinic set to open in September 2021. There's also a quick clinic coming to Bonton potentially late next year. The DMN notes that Parkland often partners with local orgs like Jubilee Park to bring these projects to life. The Jubilee site is expected to open by next June.
⓷ TRANSFORMING TRUCKING: The venture capital arm of BMW, i Ventures, has made an undisclosed investment in Kodiak Robotics, the developer of self-driving technology for long-haul trucking. The deal follows tire giant Bridgestone placing a minority stake in the startup. Currently, Kodiak has announced $40M in Series A funding, according to TechCrunch. It plans to use the new capital to "build out a safety case for its self-driving tech stack so it can more quickly commercialize," the tech pub reports. Kodiak will also hire new talent and expand its trucking fleet—it now has 10 trucks rotating in commercial routes between Texas and California. In 2019, Kodiak announced a second hub in North Texas to work toward making "Texas the home of self-driving trucks." The facility in DFW is Kodiak's main base for freight testing, operations, and delivery. The team has already gotten support from the state, Governor Abbott, the Department of Public Safety, the Texas Department of Transportation, the Texas A&M Transportation Institute, and more to help further the Lone Star State's stance as a leader in logistics and transportation.
PLUS
⟫ AROUND THE BLOCK: Dallas-based Applied Blockchain commenced its Ethereum/Altcoin mining operation yesterday. The company says the $5 million in mining hardware it has acquired has been installed "at a facility in North America." The arrangement comes after Applied Blockchain pivoted from its original deployment planned for China. "Despite the logistical and operational challenges it created, pivoting our installation from Asia to North America mid-course was the right decision given current market conditions," said Applied Blockchain's CEO and Chairman Wes Cummins. "We are now in a solid position to leverage our supply chain and partners to scale hash power rapidly." When the operation is fully ramped, hash power will exceed 200,000 MH/s. The company says its mining assets are powered entirely by low-cost renewable energy and will be managed and optimized by its strategic partners.
---
Thursday, June 24
THREE THINGS
⓵ LOOPY VICTORY: Whether you bike, run, or are walked by your dog, The Loop is where it's at. The ribbon of paved trails circles Dallas' city core, connecting neighborhoods to transportation hubs and economic opportunity. The Loop aims to connect 39 miles of trails with 11 miles of new trails, and yesterday brought big news: The Dallas City Council approved an $11.6 million tax increment financing (TIF) Award for the Hi-Line Connector—a one-mile urban trail that will expand the iconic placemaking of the Katy Trail through Victory Park and the Design District to the Trinity Strand Trail. Called "transformational" by project leaders, the Hi-Line Connector sets the stage for more mixed-use development along the alignment with its alternative way to bypass I-35E and the active DART/TRE rail line. The Circuit Trail Conservancy believes the Hi-Line Connector is critical for this neighborhood to continue its sustainable economic growth. Numerous street blocks will be reconstructed to create biking and walking areas protected from traffic—including the city's first mid-intersection pedestrian crossing. The project will go out to bid for construction in the coming weeks. 
⓶ FIND YOUR SEAT: Dallas edtech platform Banneky has formed a new collaboration with Warner Bros. Pictures and Microsoft—called "Find Your Seat"—to educate and create diversity in STEM careers for the next generation in an entertaining way. On June 26, they'll host a 6-hour livestream event for students called "FIND YOUR SEAT: In Tech, Gaming, and Entertainment" to introduce students to coding tools and STEM concepts. It will be related to the upcoming "Space Jam" film, in theaters and on HBO Max July 16. Find Your Seat brings opportunities to have conversations with STEM professionals— Microsoft developers, game producers, content creators, and well-known gamers like Aerial Powers, FaZe Blaze, FaZe Swagg, and Sceptic—via blended panels, live coding, and fun family themes. Overall, the intent is to get students interested in the digital future.
⓷ INDUSTRIOUS INDUSTRIAL: Xebec, a Dallas-based real estate development and investment management platform focused on industrial and logistics real estate, has announced a commitment from BentallGreenOak (BGO) to invest $475 million of equity in Xebec-sponsored ventures. BGO is a global real estate investment management advisor, and made the commitment on behalf of its clients. "Our new ventures with BGO provide Xebec with deep access to capital for both Xebec's current core portfolio as well as future executions," said Xebec co-founder and CEO Randy Kendrick in a statement, "which will accelerate Xebec's investment strategy and we believe will create significant value." The strategic partnership includes an initial $170 million joint venture with Xebec Logistics Trust (XLT) in a portfolio of stabilized core assets, and an initial commitment of up to $305 million to Xebec's future investment opportunities.
PLUS
⟫ GROWING FLATS: Future apartments are getting bigger. RentCafé says new-build apartments in suburbs like McKinney, Lewisville, and Irving are growing in size. Three words explain why: Work from home. How much bigger are they? About "one small home office bigger," according to RentCafé. READ MORE
---
Wednesday, June 23
THREE THINGS
⓵ NOTHING BUT THE SPOOF: Spam texts. Fraud calls. Robocalls that never stop. They've plagued our smartphones for years and get worse by the day. Now Dallas-based AT&T—which blocks or labels more than a billion robocalls each month—is launching new technology to fight it. STIR/SHAKEN is its newest call authentication technology. Powered with extra data for detection and accuracy, it boosts two company programs—AT&T's Call Protect, which automatically blocks fraud and offers spam alerts for wireless customers, plus an effort by the company's global fraud team to block fraud calls on every type of AT&T phone service. STIR/SHAKEN is a protocol that confirms Caller ID isn't being illegally spoofed with a fake number. It works across IP networks like VoIP landlines and most wireless phones. AT&T says it's using data from STIR/SHAKEN to help it achieve high blocking accuracy. It's all part of the new AT&T Active Armor network protection suite to help safeguard devices and data. 
⓶  MITIGATION MONEY: Dallas-area Lender Compliance Technologies (LCT), has raised $4.15 million in a Series A funding round to further the development of its technology solutions. The funding round was led by Automotive Ventures, Driven Capital Partners, and a syndicate of software entrepreneurs. Specializing in compliance solutions for automotive, RV, marine, and powersports lenders, Colleyville-based LCT was founded in 2020 and is using industry-based, audit-ready solutions to serve the needs of lenders and ultimately create a forward-thinking roadmap. In April, LCT released its first product, Refund Control, which allows lenders to take control of the cancellation and refund process of finance and insurance products. READ MORE
⓷ VERY FULFILLING: Quiet 3PF, a leading outsourced fulfillment partner to premium and lifestyle brands, has opened it first Texas fulfillment center with a state-of-the-art facility at 10750 Denton Dr. in Dallas. The company says it's "creating a logistics model for the future, with human-to-robot relationships." The facility's multi-level, mezzanine-style space "enables humans and autonomous mobile robots" to manage inventory without ladders or lifts. More than 35 percent of its exterior walls allow natural light in, compared to 3 to 5 percent at typical warehouses. The facility is expected to earn LEED Certification by meeting and exceeding natural daylighting, energy performance, and indoor environment requirements. "Quiet continues to expand its leadership role in Dallas with this innovative design, and we believe it's the right model for our digitally-native brand partners who cater to more urban consumers," said Kate Klemmer Terry, Quiet 3PF's chief revenue officer, in a statement. Quiet-Dallas is the first facility developed from the ground up by Greenfield Partners LLC, which acquired Quiet 3PF along with Related Fund Management in 2018. 
PLUS
⟫ Dallas-based C-Hear, which unveiled its innovative software to create unfakable documents, produce unstealable images, and allow a user to imbed audio into an image file without saving it as a video in 2019 at SXSW, has been accepted into the Microsoft for Startups program. The company plans to leverage the opportunity to its fullest, said CEO and Founder Adena Harmon. The startup aims to enable growth at scale for its tech through the accelerator. C-Hear's patented codec can encode visual, audio, and text file types into a single, secure file with levels of encryption and privacy. It has the potential to "revolutionize the future of digital imagery and media" with use-cases across all industries and sectors, the CEO said in a news release.
---
Tuesday, June 22
THREE THINGS
⓵ AMASSING ACQUISITIONS: Last week, we told you about Plano-based Argano acquiring Irvine, California-based digital transformation company Arbela Technologies to empower global organizations to transform their businesses with next-gen digital foundations. Now, the 'digital renaissance' company has snatched up another: SCMO2, an Atlanta-based supply chain management firm that helps companies improve how they plan, sell, and deliver. SCMO2 will architect supply chains solutions for Argano that are resilient, flexible, and integral to digital foundations. The acquisitions come at a time when the newly launched company is aiming to build a "consultancy entirely focused on all of the operations that live up to expectations being set by websites, portals, and digital commerce sites." In May, Plano-based Keste and Arlington-based interRel combined with United Virtualities, which has offices in New York, Guadalajara, and Buenos Aires, to form Argano, which is backed by Dallas-based Trinity Hunt Partners. The group is led by Chip Register (above), the former co-CEO of PublicisSapient. Register wants to be the guiding hand that leads enterprises beyond legacy technology and into game-changing products, services, and experiences.
⓶ TRADING MEMES: Grapevine-based video game retailer Gamestop is back in the news this week after raising more than $1B in its latest stock sale from what the Associated Press calls a new "fervent army of online investors." It's all due to a trending phenomenon that's being referred to as 'meme stocks'—stars in Reddit chatrooms and other social media platform that have seen excessive trading volume from retail investors from going viral. This often allows for smaller investors to take home big gains from nabbing shares of troubled companies, and be pitted against institutional investors who have shorted shares of these companies, the AP explains. For instance: GameStop is now up more than 1,000 percent this year, despite lagging behind tech trends in gaming. Now, the local retailer is taking advantage of being a meme to raise cash it urgently needs, selling 5M shares in the at-the-market offering. Under Ryan Cohen, the co-founder of Chewy and GameStop's new chairman, and a revamped leadership team, GameStop is now making moves into digital sales in a way that its brick and mortar stores used to generate.
⓷ FUTURE OF MEDICINE: The TCU and UNTHSC School of Medicine is one step closer to full accreditation thanks to a provisional accreditation granted today from the Liaison Committee on Medical Education. According to Dr. Stuart D. Flynn, the medical school's founding dean, it's a "tremendous step in solidifying the medical school's role as a critical partner in making Fort Worth and North Texas a place where medical innovation in education and health care occurs." Texas Christian University and the UNT Health Science Center's medical school in Fort Worth, which was formed from a private-public partnership in 2015, hopes to turn traditional medical education on its head. The school flips the classroom: Rather than have lecturers speaking to empty auditoriums, it provides videos and reading to be studied at home, and students come to class for discussions, collaboration, and application of what they have learned. Efficiency, holistic learning, and real-world application are top of mind. In 2019, it welcomed its inaugural class of 60 students after receiving preliminary accreditation. H. Paul Dorman, chairman and CEO of Fort Worth-based DFB Pharmaceuticals, donated the cost of tuition for their first year of classes. The next step is full accreditation, which is expected in late 2023, the Star Telegram reported.
Monday, June 21
THREE THINGS
⓵ HIP DICKIES: Dickies has made tough workwear since 1922 for workers who work hard at work. But it's popped up as a fashion icon for hipsters who want to convey an anti-glam, down-to-earth sensibility. Dickies is now going all in on this intersection with the Fred Segal x Dickies Loves L.A. pop-up shop inside Fred Segal's iconic flagship Sunset Blvd. store in Los Angeles, now through August 15th. The 1,500-square-foot pop-up shop is Dickies' first foray into branded physical store space in California, the company says. "For decades Los Angeles has quietly adopted Dickies as a uniform of cultural pride," said Kathy Hines, VP of global marketing for Dickies. "As Dickies approaches its centennial anniversary next year, we're seeking to celebrate that covetable stamp of approval by partnering with LA's most passionate creative makers and LA's most iconic retailer."
⓶ CUE THE APPLAUSE: Plano-based Clapper, a social media app that's had more than 1M downloads, has raised $3 million in a seed round, reports the DBJ. It's the first funding for the one-year-old company, which plans to use the capital for office space, bandwidth, and hiring. Described by the DBJ as a "sort of alternative to TikTok," Clapper hosts a platform that encourages users—above 17 only—to show their "candid lives." Users can post clips that last minutes and add text, music, and other effects. CEO Edison Chen told the publication that while TikTok has "all fancy and staging videos, dancing, and entertainment from young kids," the social world tends to ignore groups like millennials, farmers, and truck drivers. His vision is to create a space where "everyone can be seen, be heard, and be valued."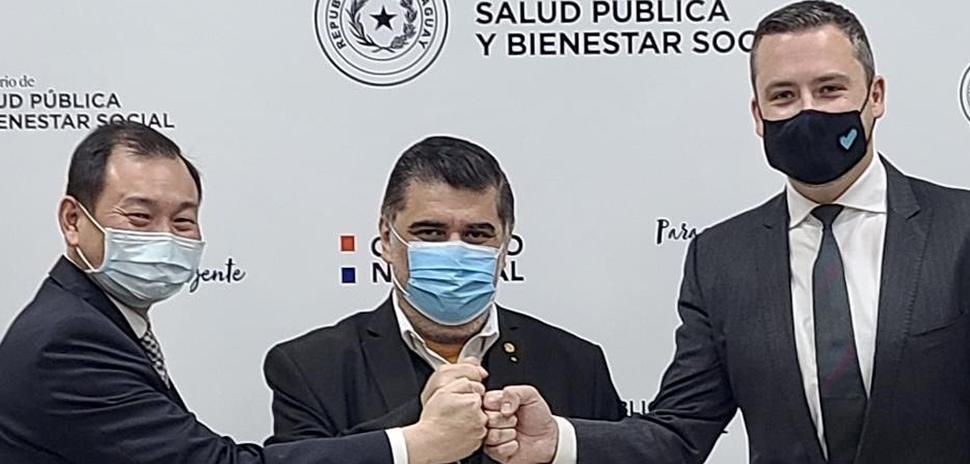 The vaccine purchase order was signed on June 16 in Asunción by Dr. Julio Borba, Paraguay Minister of Health and Social Welfare, and Jon Harrison, Vaxxinity Chief Strategy Officer. Ambassador José Han, Taiwan's Ambassador to Paraguay, was also present (pictured). [Image via Vaxxinity]
⓷ A WHOLE NEW SHOT: Dallas-headquartered biotech firm Vaxxinity has signed a purchase order with the government of Paraguay for one million doses of the firm's UB-612 COVID-19 vaccine. Paraguay has suffered one of the worst COVID outbreaks by capita on earth. Vaxxinity's vaccine is the first Multitope protein/synthetic peptide vaccine to fight the SARS-CoV-2 virus. "Vaxxinity's foundation is a commitment to democratizing healthcare worldwide," said Lou Reese, co-founder and executive chairman of Vaxxinity, in a statement. "Vaxxinity has prioritized its focus on UB-612, while continuing development of the other vaccines in its pipeline, in order to rapidly develop, manufacture, and distribute vaccines to help combat the global COVID-19 pandemic in countries most in need."
---
Thursday, June 17
THREE THINGS
⓵ LET THERE BE LIGHT: Dallas-based Aurora, the visionary public arts/tech organization, is heading west to team up with the Arts Council of Fort Worth on a new installation at Pioneer Tower. The New Stories: New Futures exhibition was curated by Dr. Lauren Cross, who picked a diverse roster of ten North Texas artists for the show. The August installation will feature stories describing the collective experiences of Fort Worth and the region. "Three years ago, the discussion to grow Aurora beyond Dallas began," Aurora Executive Director Joshua King said on LinkedIn. "It's great that we can now say Fort Worth will be a new story in our history." For more on the upcoming show, go here.
⓶ RAMPED UP: Dallas-based SimiDigi, a high-tech workforce training and development company, was picked for the inaugural OnRamp Education & Workforce Innovation Accelerator from gener8tor and nonprofit ECMC Group. The startup, which joins four other U.S. companies in the Minneapolis-based program, is designed to cut costs for industrial organizations and train a mobile workforce with 3-D and VR tech. SimiDigi will get a $100,000 cash investment, plus $1M+ in deals and perks from vendors like AWS, Rackspace, Microsoft, PayPal, Zendesk, and HubSpot, among other support.
⓷ KABOOM STOPPER: The nightmare: Radioactive material is smuggled into a city like Dallas and exploded in a WMD attack that shocks the world. To prevent that, portable radiation detectors can be used, but they're fragile, bulky, and very expensive. Now UT Dallas researchers have developed a more accurate portable technology to detect neutron radiation—with manufacturing costs 100 to 1,000 times less expensive than current detectors. "The goal is to make it nearly impossible to move special nuclear materials without being detected," said Dr. Manuel Quevedo professor and department head of materials science and engineering in UTD's Erik Jonsson School of Engineering and Computer Science, in a statement. "For example, if there's a car loaded with radioactive material, you could detect it and actively track the vehicle motion." The tech is based on a film as thin as 8 micrometers, the size of a strand of spider silk. Based on perovskite materials, the film can be used in smaller, lighter, highly efficient sensor—which could be used more readily in airports or in tunnels leading into a city to detect special nuclear material used to make WMD. The tech can also be used in hospitals, oil and gas drilling, and scrap metal applications. The discovery is the result of several years of research funded by the Air Force Office of Scientific Research, the Department of Homeland Security, the National Science Foundation, and Texas Instruments Inc.  Quevedo has been awarded six patents related to the technology, which you can read about here and here.
MARKET MOVERS
⟫  DIGITAL SHAKERS: Youtech, a $25 million digital marketing agency bootstrapped in 2012 with a "mere $600 investment" by a then-21-year-old Wilbur You, expanded to Dallas-Fort Worth with a new office in Plano. Now settled in, the company sees the move as an exponential growth opportunity. Youtech has ranked on Inc.'s Fastest-Growing Private Companies list for four straight years. The company told Dallas Innovates it helps generate $1 billion in sales for its clients globally, with name brands such as MillerCoors, Chick-fil-a, and 3M among its more than 1,000 clients. Youtech also has offices in Chicago and Scottsdale. Its team consists of more than 70 creatives in advertising, design, development, and more. "We are movers and shakers, constantly improving," the company says in a news release. "Catch us if you can."
⟫  PARTS IS PARTS: Torrance, CA-based CarParts.com is nearly doubling the size of its distribution center in Grand Prairie to 366,000 square feet. The expansion will allow the company to add 125 new full-time positions when it's operational in Q1 2022. CarParts opened the site last year, creating more than 200 jobs to date.
⟫ THUMPIN' HQ: L.A.-based Therabody, which makes medical devices and wellness products like the Theragun, will site its second headquarters in Downtown Dallas' East Quarter. Other tech companies are already in the neighborhood, including Dialexa and Order My Gear. Therabody will take up the top two floors of 2200 Main St., according to D Magazine, bringing a total of more than 50 new jobs to the region.
⟫  CHARGED UP: Massachusetts-based Inovis Energy, an energy efficiency and EV charging company, is expanding into Texas. To help with the move, Inovis has hired Dallas-based Joe VanOflen as business development manager to develop new projects with large commercial and industrial customers, and support the Texas expansion.
⟫  RUNWAY LESSONS: Edtech company ProComputing, which provides IT consulting and classroom technology, has a new lease at Dallas Fort Worth International Airport. Stream Realty's Todd Noonan says the area is in demand with newer buildings and handy access to multiple highways.
Wednesday, June 16
THREE THINGS
⓵ BIG BOOST: One of the richest women in the world has taken note of Dallas-based Big Thought. Today, philanthropists MacKenzie Scott and her husband Dan Jewett, donated $2.74B to 286 high-impact organizations that are focused on the arts and combating racial inequity. Scott's settlement in her 2019 divorce from Amazon CEO Jeff Bezos made her one of the richest women, according to CNN. Right before the divorce was finalized she joined The Giving Pledge, a campaign from Bill Gates, Warren Buffett, and Melinda Gates that "encourages extremely wealthy people to contribute a majority of their wealth to philanthropic causes." Jewett joined shortly after their marriage in March. $1.5M of the recently donated capital went to local nonprofit Big Thought, which is dedicated to educating and motivating the city's youth. The funding will serve as a catalyst in expanding the work Big Thought is doing with its partners to help close the opportunity gap through educational programs, learning communities, and advocacy. Big Thought also received another $1M from the Rainwater Charitable Foundation, a Fort Worth foundation that funds initiatives focused on bettering the lives of children.
⓶ LUXURIOUS GROWTH: Over the past year, Neiman Marcus CEO Geoffroy van Raemdonck said that the Dallas-based chain of luxury department stores has been focused on strengthening the foundation of its business. As the return of luxury accelerates, he wants NMG to be "perfectly positioned" to capture the growing interest of customers. One such way the retail brand plans to do so is through new technology capabilities—and several digital investments. Neiman Marcus recently announced its plans to acquire Stylyze, a Seattle-based machine learning SaaS platform that provides product attribution data and curated content to "power relevant shopping experiences." The women-founded and -led tech company aims to strengthen NMG's ability to craft a "differentiated luxury experience" that can create emotional value and high lifetime value. It's part of the company's over half-billion dollars in planned gross investment over the next three years. So far, NMG has implemented technology and digital solutions from 25+ companies to "enhance and elevate the luxury customer experience."
⓷ 'REDEFINING THE AMERICAN DREAM': To shine a light on the entrepreneurial heroes leading America's small businesses, Forbes created the Next 1000, a first-of-its-kind initiative that the publication says "showcases the ambitious sole proprietors, self-funded shops, and pre-revenue startups in every region of the country." The rolling list is a culmination of nominations, all screened by business leaders and top entrepreneurs, and will reach 1,000 by the end of the year. All have under $10 million in revenue or funding, but as Forbes says, "infinite drive and hustle." Just released is summer's class of 250 standouts, the second installment of the 2021 list—and on it are a number of North Texas names.
Deah Berry Mitchell, Co-Founder of Nostalgia Black (Dallas)
Kewanta Brooks, Founder of Elite Kids TV (Frisco)
Dennis Cail, Co-Founder of Zirtue (Dallas, and pictured above)
Stephone Coward, Co-Founder of BankBlackUSA (Grand Prairie)
Chanel Christoff Davis, Founder of Davis Davis & Harmon (Dallas)
James Griffin, Founder of Invene (Dallas)
Chris Hoffmann, Founder of The Ambitious VET Network (Frisco)
Jene Denise Huginnie, Founder of Impact Focus (Frisco)
Brittani Hunter, Founder of Mogul Millennial (Dallas)
Asha Kangralkar, Co-Founder of AVACRAFT (Plano)
Monique Little, Founder of You Go Natural (Dallas)
Abu Sadeq, Founder of Zartech (Dallas)
Stephanie Weibring, Founder of Joy Creative Shop (Dallas)
Ernanda White, Founder of Black Girls Drone (Lewisville)
Take your shot: Forbes is still searching for new faces to round out the list. The pub needs nominations from every industry across the U.S, specifically in diverse regions and businesses. Submit a nomination here.
---
Tuesday, June 15
THREE THINGS
⓵ NICELY FURNISHED: Dallas-based Nickson, a startup that fully furnishes apartments on demand, just received $12 million in Series A funding from Pendulum Opportunities, a subsidiary of Pendulum Holdings, reports TechCrunch. Other participants included Motley Fool Ventures, Revolution's Rise of the Rest, and Backstage Capital. Robbie Robinson, co-founder and CEO of Pendulum, is a former financial advisor to President Barack Obama. He recently founded Pendulum to invest $250 million in startups founded by people of color. He told TechCrunch his firm was drawn to invest in Nickson because of Johnson's "vision, secular shifts toward renting and subscription consumption, and the company's disruptive business model." Nickson currently operates only in Dallas, but plans to expand to Austin and Houston in the next year. For more on how Nickson works and how it got started, read our profile from 2019. 
⓶ DIGITAL RENAISSANCE: Argano has acquired Irvine, California-based cloud-based digital transformation company Arbela Technologies to empower global organizations to transform their businesses with next-gen digital foundations. The move brings Plano-based Argano's total employee count to 600—and comes at a time when the new company is racing to build a "consultancy entirely focused on all of the operations that live up to expectations being set by websites, portals, and digital commerce sites." In May, Plano-based Keste and Arlington-based interRel combined with United Virtualities, which has offices in New York, Guadalajara, and Buenos Aires, to form Argano, which is backed by Dallas-based Trinity Hunt Partners. The group is led by Chip Register (above), the former co-CEO of PublicisSapient. The foundation for the company rests on the "Digital Renaissance." Register wants to be the guiding hand that leads enterprises beyond legacy technology and into game-changing products, services, and experiences. Arbela Technologies will now operate as Arbela, an Argano company, helping to address the technology deficit many companies face.
⓷ RAISING SPIRITS: Lyda Hill Philanthropies and Lever for Change have selected the Meadows Mental Health Policy Institute and its "Lone Star Depression Challenge" as the recipient of the $10 million Lone Star Prize, a Texas-based competition launched in early 2020 to improve the lives of Texans and their communities. The Lone Star Depression Challenge is an effort to increase mental health awareness and decrease skyrocketing depression rates in Texas. According to the institute, fewer than one in 15 of the 1.5 million Texans suffering from depression each year receive sufficient care to recover. Tragically, nearly 4,000 people in the state die each year from suicide. The COVID-19 pandemic exacerbated this problem, nearly doubling the amount of people seriously considering suicide.  As the prize winner, The Meadows Institute will focus on improving Texans' quality of life by making mental health care more accessible throughout the state.
WHAT ELSE?
⟫  BACK TO LOVE: When the COVID-19 pandemic caused millions of weddings to be canceled and postponed, it also put thousands in the industry out of a job. Dallas-headquartered Match recognizes that—so it teamed up with its board of directors member and Hollywood-favorite actor and entrepreneur Ryan Reynolds for a new campaign that would put wedding performers back to work. With the help of Reynolds' production company Maximum Effort, Match's new ad features a lighthearted, catchy tune that encourages singles to "Get Back to Love" by joining the dating platform. The song features 12 real-life wedding singers, including three from DFW, and was produced by GRAMMYs President and CEO Harvey Mason Jr. "Obviously Satan and 2020 brought people together in a slightly different way," Reynolds says. "Now we're trying to bring people together with an all time great song." Watch the music video here (and try not to get it stuck in your head).
⟫ ORGANIC STATUS: With organic food sales surpassing $56 billion in the last year—up 12.8 percent, according to a trade survey—Argyle-based BPS Agriculture just got a big boost. Its proprietary carrier technology OpusMAX has attained Organic Material Research Institute (OMRI) listing for the U.S. and Canada, with listing in Mexico anticipated soon. The water-based technology, classified by the EPA as an inert ingredient, facilitates the self-assembly of supramolecular structures from active ingredients.The OMRI listing allows OpusMAX to be used in certified organic operations under the USDA National Organic Program and standards in Canada and Mexico. BPS, a diversified agriculture holding company, is currently incubating three start-ups: Verano365, Farm Shield, and PureAcre, with OpusMAX utilized across all three to enhance horticulture and agriculture input performance.  "Growers are responding to increasing consumer demand for organic products," said Verano365 President Herbert Rabalais in a statement. The listing will enable his company "to craft inputs that can advance organic growing practices."  
---
Monday, June 14
THREE THINGS
⓵ GIDDYUP:  Fort Worth's RIDE TV just galloped into new hands. The 24-hour TV network dedicated to equestrian sports, culture, and lifestyle has been acquired by a newly formed investor group, GAC Media, LLC, it was announced today. Additionally, GAC Media acquired the Great American Country Network (GAC) from Discovery, Inc. GAC's format includes lifestyle shows; it's available in around 40 million households. Together, Ride TV and GAC will be the first channels in GAC Media's larger effort to invest in "timeless and entertaining" family-friendly programming. GAC Media was organized by Dallas-based Hicks Equity Partners and Bill Abbott, the former president and CEO of Crown Media Family Networks, the parent company of the Hallmark Channel. "Family-friendly programming that enriches lives and offers safe entertainment options remains as strong as ever," Abbot said in a statement. "GAC and RIDE TV represent cornerstone assets in this respect, and we look forward to growing both channels even as we pursue the larger goal of establishing new, well-resourced, and engaging family-friendly programming." 
⓶ COOL JOINT: Dallas-based Invesco Real Estate and Charlottesville VA-based Jera Asset Management have formed a joint venture—Mercury Trust—to acquire industrial real estate focused on distribution centers, logistics properties, and cold storage warehouses. The goal: purchase up to $3 billion in assets over the next three to five years. Mercury Trust was seeded with nearly $500 million of assets across the U.S. that have been acquired or are under contract. Acting on behalf of an institutional client, Invesco made a "significant equity commitment for investment in future acquisitions," according to a statement. In addition, a $675 million credit facility for current and future acquisitions has been obtained. "Invesco's reputation as one of the top investment managers in the world and a leader in the commercial real estate industry combined with our ability to originate acquisitions of industrial assets and manage portfolios will enable us to substantially grow Mercury Trust," said Carrington Guy, managing partner of Jera, in the statement. Greg Kraus, managing director and head of transactions at Invesco, said his company shares Jera's positive outlook on the industrial space and the opportunities it represents.
⓷ NIFTY FIFTY: Dallas native Arlan Hamilton, founder and managing partner of Backstage Capital—a VC that invests in high-potential founders who are people of color, women, and/or LGBT—was ranked No. 12 on Fast Company's second annual Queer 50. Created in collaboration with Lesbians Who Tech & Allies, the list honors women and nonbinary leaders in tech, finance, venture capital, media, and entertainment who have a "history of impact" and are inspiring "the next generation of innovators who are changing the game." A panel of expert judges, which included notable local AT&T Business CEO Anne Chow, reviewed the top candidates for the list. Fast Company says it's truly a reflection of the past 12 tumultuous months. Hamilton was recently the keynote speaker at TechFW's inaugural Women & Wealth event. You can read more about her journey to invest in underrepresented founders here, and explore the Queer 50 list here.
PLUS
⟫ TEXAS BOUND: Kin Insurance, a Chicago-based insurtech company that sells directly to consumers, raised $69.2M in Series C funding and plans to expand to new markets including Texas. The company wants to make buying home insurance easy. Its tech analyzes over 10,000 property data points to evaluate risk and "price policies fairly," according to FinSMES.
⟫ PATIENT PARTNER: Dallas-based Axxess, a leading tech innovator for healthcare at home, has a new strategic partnership with Forcura, a healthcare tech company that enhances electronic health records (EHR) by enabling safer patient care coordination and transitions. Forcura's platform combines workflow and collaboration tools, third-party engagement capabilities, and analytics to support healthcare providers across multiple care settings and services.
⟫ INCARCERATED CALLS: Yusef Jackson, who is the son of Jesse Jackson, has joined Carrollton's Aventiv Technologies. Jackson is helping the company's subsidiary Securus Technologies, which provides tech services to prisons. Securus, which has new leadership, has been criticized for how it and the industry handles telecommunications and for charging prisoners too much for calls, the DBJ reports. Jackson has chosen to work to "make the company better." He shares his perspective in a Q&A.
---
Friday, June 11

The Most Popular Stories on Dallas Innovates This Week
⓵ 'Schitt's Creek' Stars Eugene and Sarah Levy Appear in Ad Campaign for Capital One Auto Navigator
⓶  Immersive Van Gogh Opens at Lighthouse Dallas, a New Arts Venue in Downtown's East Quarter
⓷  The Unstoppables: EY Names 46 Entrepreneur Of The Year Southwest Finalists for 2021
⓸  Five Dallas Innovators You Need To Know Right Now—and Why
⓹  Drive Shack Is Bringing Its High-Tech Mini Golf Concept to Dallas This Summer
⓺  Solera Acquires DealerSocket and Omnitracs, Fueling Public Offering Rumors
⓻  Fort Worth's Foundry District is Getting a Bite-Size Version of the Iconic Sweet Tooth Hotel
⓼  DI People: Comerica, Toyota, Signify Health, Varsity Brands Make Moves
⓽  EdTech Startup Language Learning Market Expanding Its Corporate HQ in McKinney
⓾  Good Boy! AT&T's FirstNet Sends Labradoodles to the Front Lines for First Responder Support
THREE THINGS
⓵ FLEXIBLE OPS: Fort Worth-headquartered Paramount Group US Inc., Reston VA-based Leidos, and Mississippi-based Vertex Aerospace were selected to enter the final phase of the U.S. Special Operations Command's (SOCOM) Armed Overwatch aircraft prototype program. They were among five teams awarded a total of $19.3 million for prototype demonstrations. The companies will advance the Bronco II (above) to a phase III operational prototype demonstration later this month. The Bronco II is designed to give Special Ops teams "ultimately mission flexibility," and can be rapidly transformed for multiple roles—with precision weapons, high-performance sensors, mission planning systems, and an electronic self-protection suite. "We believe that Bronco II is the definitive next generation aircraft, which has been designed to be future-proofed against evolving operational requirements in the asymmetrical battlespace specifically inhabited by SOCOM," said Ivor Ichikowitz, chairman of the global aerospace and technology company Paramount Group, in a statement.
⓶ IT'S OVER YOUR HEAD: The first Dallas Urban Forest Master Plan has been unanimously adopted by the Dallas City Council, the Texas Trees Foundation (TTF) announced yesterday. The plan "is a major step forward for our city," said Dr. Bobby Lyle, chairman of the board of trustees for the TTF. "It emphasizes the strategic importance of our urban forest and provides guidance for our community as the City of Dallas sets the standards and takes the lead in urban forestry management in North Texas." When properly managed, trees can lead to water-quality improvement, stormwater mitigation, erosion control, heat reduction, air-quality improvement, health and wellness benefits, better wildlife habitats, and jobs, the TTF says. You can see the whole plan with its 14 recommendations and 56 action items right here.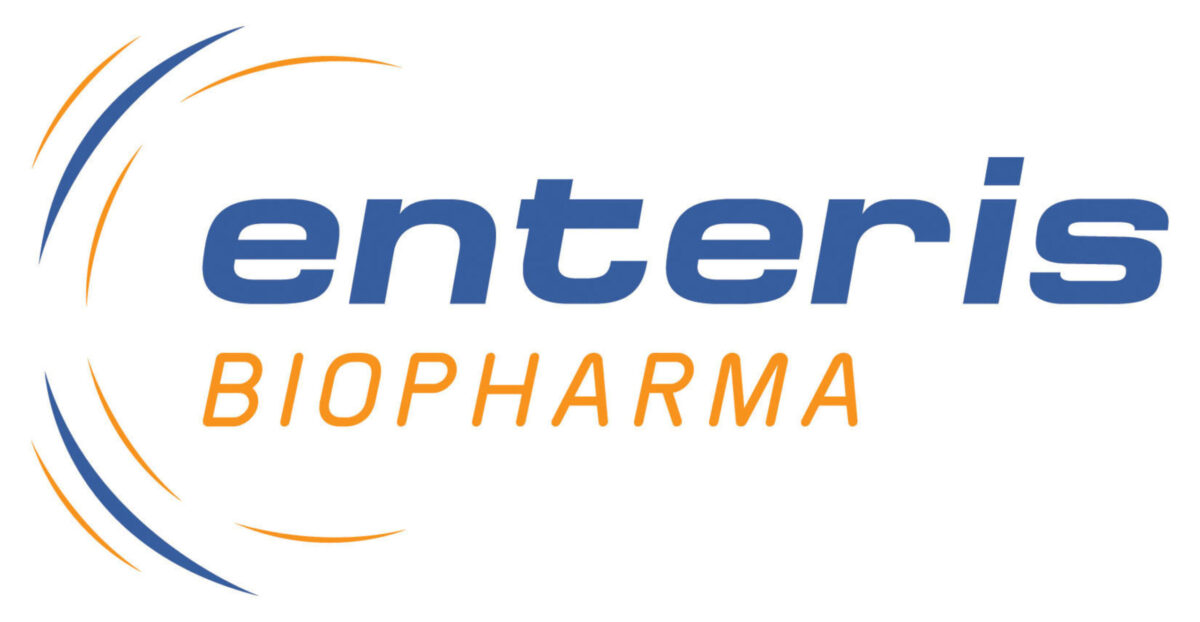 ⓷ ORAL MILESTONE: Dallas-based SWK Holdings, a life sciences-focused specialty finance company, today announced that its subsidiary Enteris BioPharma received a $10 million milestone payment from Cara Therapeutics. The payment was triggered by Cara's completion of an end-of-phase-2 meeting with the FDA for Oral KORSUVA in patients with non-dialysis dependent chronic kidney disease.The milestone was related to the license agreement for the Peptelligence oral formulation technology used in Oral KORSUVA,  a formulation of Cara's KOR agonist, CR845/difelikefalin. 
---
Thursday, June 10
THREE THINGS
⓵ ENTERING EVOTL: Fort Worth-based American Airlines is making its first foray into the electric vertical takeoff and landing (eVOTL) aircraft field via a new investment in Vertical Aerospace. Through UK-based electric aircraft maker Vertical Aerospace, American could order as many as 250 planes—a "zero-carbon aircraft that can carry four passengers and a pilot and fly at speeds of up to 200 miles with a range of 100 miles"—for $1B. American CFO Derek Kerr said it was critical for the airline to join the race to use emerging technologies to reduce carbon emissions and "develop the next generation of electric aircraft." Like a commercial airline jet, the Vertical Aerospace aircraft could carry passengers "quickly around urban city centers and to airports," per the DMN.
⓶ (NOT) ASLEEP AT THE WHEEL: Dallas-based transportation pioneer Omnitracs has released new technology that aims to detect and alert distracted or drowsy drivers. Omnitracs, which was recently acquired by Solera, has developed the next generation of SmartSense, its line of intelligent driver-assist sensors and IoT solutions that are meant to identify the most dangerous driving hazards and intervene with drivers before a catastrophic event occurs. SmartSense for Inattentive Driving+ uses integrated cab-facing cameras and sensors along with AI and computer vision to find potential risk in driver behavior—and proactively notify drivers in fleets both large and small.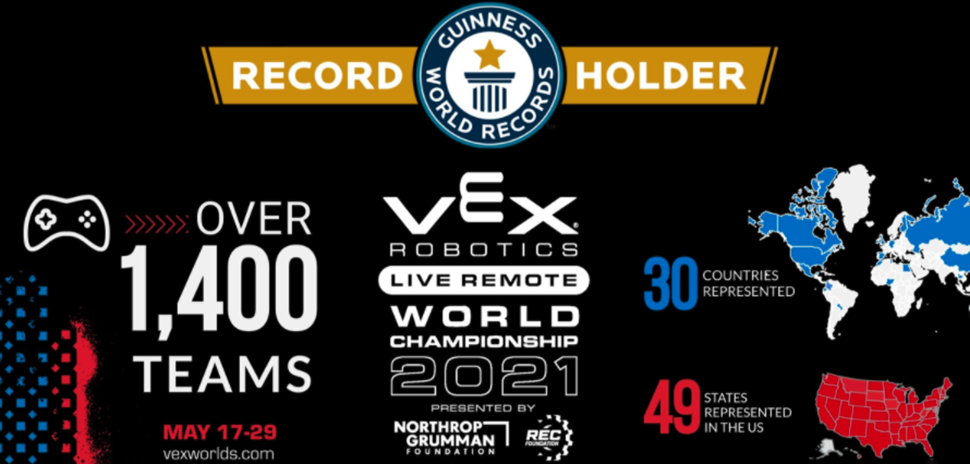 ⓷ TITLE HOLDER: The VEX Robotics World Championship, from the North Texas-based Robotics Education & Competition Foundation and VEX Robotics, is still the Guinness World Record holder for the largest online robot championships. Going remote this year, the first-of-its-kind global student competition showcased student teams from over 30 countries and 49 U.S. states—garnering 12,693 participants—to compete in live-streamed matches. To accommodate its first online-only showing, the organizers created new state-of-the-art online platforms using interactive and real-time video streaming, match controls, and match scoring to unite teams with their competition fields and robots. In 2019, the competition returned to Dallas for the first time in nearly a decade: See what it looked like in-person here.
---
Wednesday, June 9
THREE THINGS
⓵ FREQUENT FLYERS: MBA students can now try their hand at enhancing the customer experience at Dallas Fort Worth International Airport—via entertainment attractions and leisure activities, bag tracking, and the airport's app—through a new partnership with the Pepperdine Graziadio Business School. Because of a recently completed airport consulting project aimed at giving young people real-world tasks, Pepperdine Graziadio MBA students generated recommendations for future consideration at DFW alongside senior-level executives. The program, "Re-Imagine," required students to "recast the mental image and concept of DFW Airport in a post-pandemic world." Assistant VP of Terminal Experience at DFW Airport (and Pepperdine Graziadio alumna) Courtney Moore wanted to get the students' expertise and perspectives to see what the airport could offer to future travelers.
⓶ PACKAGE RIDE: Last month we wrote about Hitch, the Texas-grown startup founded by 22-year-old Kush Singh (above) that offers an affordable alternative to long-haul ride share. Well, people aren't the only thing Hitch drives from city to city—packages hitch along for the ride too. Hitch's courier service means it's not just competing with Uber and Lyft, but UPS and FedEx as well. Hitch says its same-day courier service costs on average 10 times less than the price of UPS, FedEx and other courier services. "Affordable, emergency shipping is a game changer," said Hitch investor Jay Manickam, who also co-founded uShip, Everfest, and several other Texas startups, in a statement. "From vital medications delivered that were accidentally left behind, to perishable care packages couriered between shut-in family and friends," Manickam said Hitch is delivering packages that customers didn't think they could afford to send until they found the company. Hitch says it has grown 50% month over month this year.
⓷ REINVENTING AIR: How do you build better air? Dallas-based Lennox International has an idea. The global leader in heating, AC and refrigeration announced today it's revolutionizing the commercial HVAC industry with its new rooftop unit, the Ultimate Indoor Air Quality (IAQ) system. The new system is part of Lennox' Building Better Air initiative. Lennox says the new unit can remove 99% of the virus that causes COVID-19 from the air, helping businesses improve their buildings' health. The system combines  a factory-installed UVC Germicidal lamp with MERV 16 filters. Lennox says the MERV 16 filter eliminates 95% of particles down to .3 microns, an industry first for light commercial rooftop units. "Our goal with the Ultimate IAQ system is to help businesses provide a safe, comfortable building environment for their customers and employees," said Bobby DiFulgentiz, VP of commercial product management and marketing, backed up "with impactful testing data that confirms what the Ultimate IAQ system can do to improve a building's environment."
WHAT ELSE?
⟫ DREAMING COWBOY DREAMS: Dallas Cowboy Zack Martin is one of the star athletes investing in Eight Sleep, the world's first "sleep fitness company." The Miami-based company announced today it has raised equity from an array of talent also including former Texas Ranger Alex Rodriguez, the Chicago Cubs' Kris Bryant, the Boston Red Sox' JD Martinez, actor and comedian Kevin Hart, and others. 
---
Tuesday, June 8
THREE THINGS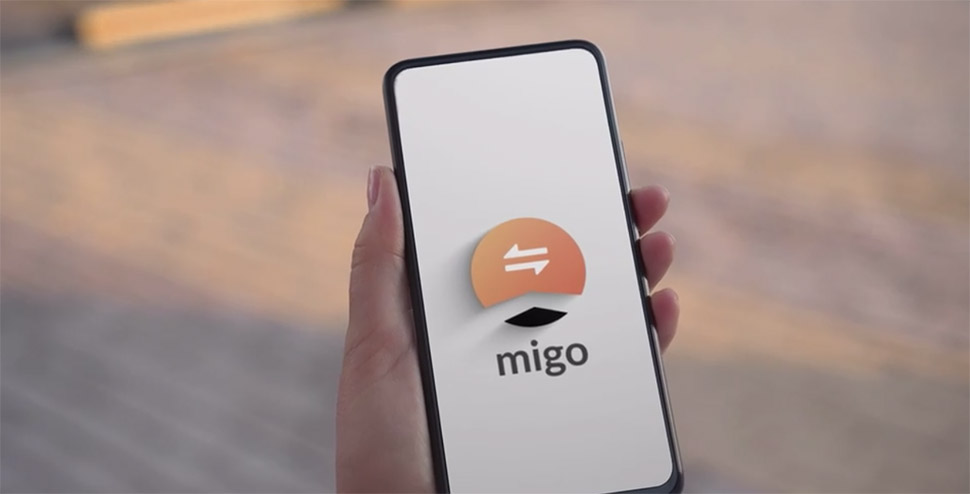 ⓵ REWARDING RENTERS: Richardson-based RealPage has an exclusive partnership with Airbnb to launch Migo, its own apartment home-sharing solution. The tech offers residents and apartment owners an easier solution to sharing their space on the online marketplace for short-term rentals. Owners can differentiate apartment offerings and share the financial benefits of home-sharing with their residents, who can recoup a portion of monthly rent depending on how often they home share on Airbnb. RealPage CEO Steve Winn says the solution fills a longtime gap in the industry for a home-sharing model that allows both owners and residents to participate without impacting existing residents or burdening management with extra work.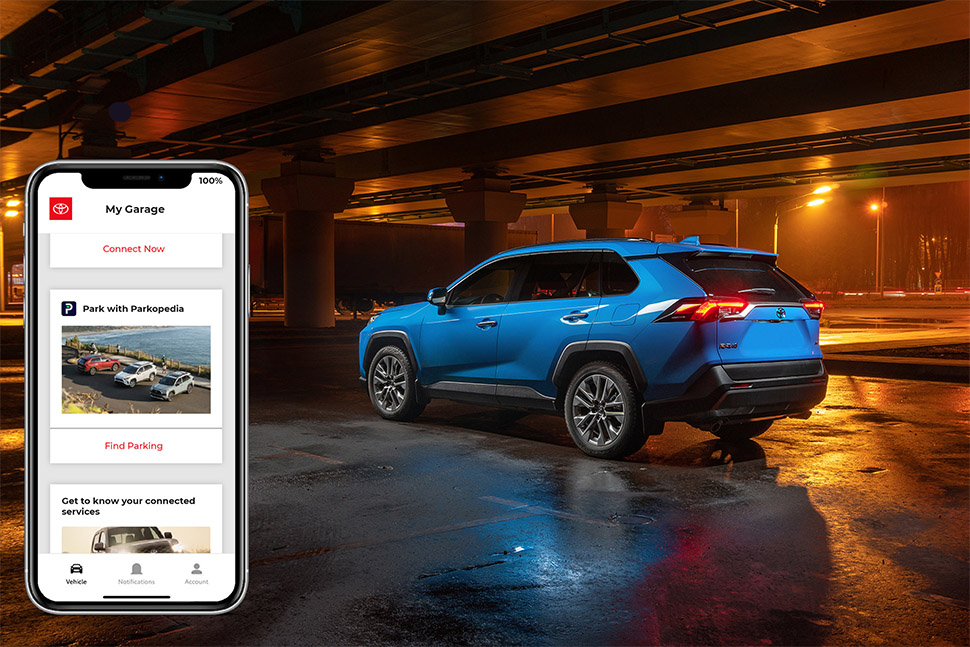 ⓶ PREMIUM PARKING: A suite of off-street parking services—parking information, reservation services, and an integrated payment platform—from Parkopedia is now available to Toyota and Lexus drivers in North America. Through a new partnership with Plano-headquartered Toyota Motor North America, the world's leading parking service provider is covering 60,000 off-street parking locations with more than 6,000 reservable locations across the U.S. The 'Park with Parkopedia' service will integrate into Toyota and Lexus smartphone apps and vehicle infotainment systems to give drivers the "complete parking experience—locating, reserving, and paying for parking."
⓷ HOLE-IN-ONE: Golf venue owner and operator Drive Shack, which quietly relocated its HQ from New York to Dallas this year, is looking for top hospitality talent for its new high-tech mini-golf experience, Puttery. Last month we told you about how Puttery combines auto-scoring tech with the social nature of mini golf in an upscale, lively cocktail environment. This summer, the first venue will open in The Colony and the second in Charlotte. That means Drive Shack is in need of "fun, highly engaged associates" for both locations. But Drive Shack's growth plans go beyond summer—it hopes to have five Puttery locations by the end of this year and 10 by the end of 2022. 
---
Monday, June 7
THREE THINGS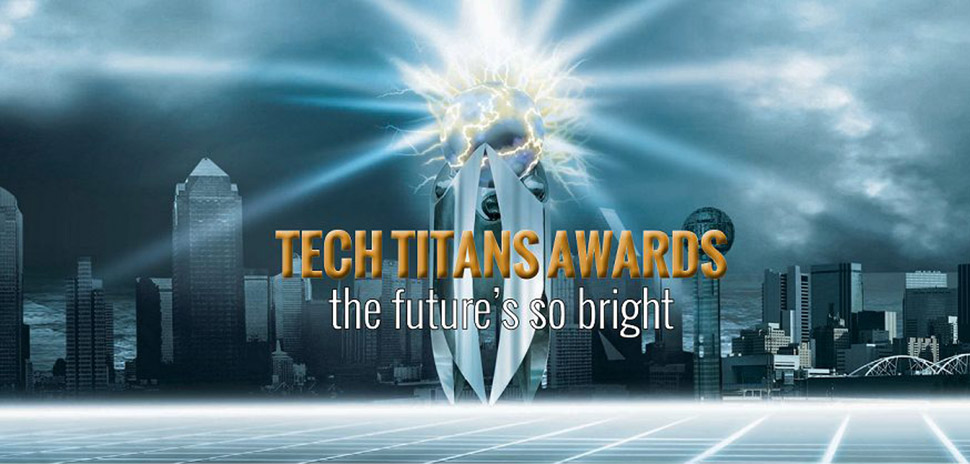 ⓵ BE A WINNER: "The future's so bright" we may need to wear shades for this year's Tech Titans Awards. This prestigious event—an anchor for Tech Titans, the largest tech trade association in Texas with 300-plus member companies—honors outstanding DFW tech companies and individuals who have made local or industry contributions during the past year. Nominations are free and open to all. Applications are due by Aug. 2. Tech Titans will celebrate those who impact tech for the better: Think innovators, adopters, and executives who give their companies a competitive edge.
⓶ LOCAL GROWTH: Pittsburgh-based PNC Financial Services Group Inc. has acquired Houston's BBVA USA Bancshares Inc. in an $11.6 billion all-cash deal. According to the DBJ, that will skyrocket PNC's "already rapidly growing presence in North Texas." Come October, PNC expects to convert the bank's systems and branches, increasing its local footprint by 10 times. That makes it one of the largest banks in the region, the DBJ says. And, it will likely triple PNC's local workforce—the company considers DFW a major market. It hosts 11 "solution centers", the specialty branch that combines tech- and people-based solutions, here. PNC invests $2 billion per year in its tech, reports the DBJ, and "is excited to move BBVA USA onto its platforms."
⓷ HOMEOWNER APP: Three industry professionals founded high-tech home management startup Zyyah when, on vacation in Napa in 2018, they discovered they were talking home headaches instead of Syrah and Zinfandel. Tech exec Bret Hatfield, real estate exec Kris Goggans, and luxury homebuilder Jack Cecil have secured a "multimillion-dollar infusion" for the company, reports D CEO. They're preparing for the full launch of its app, which is in beta.
WHAT ELSE?
⟫ HIRING HIGH: Employer hiring activity for tech jobs is at a peak, new CompTIA analysis finds. Employers' search for new talent reached the highest point since September 2019, and employment in the sector grew in May. Large markets like Dallas, Los Angeles, Atlanta, San Francisco, and others made up about 36 percent of all IT job postings. 
Read more and get our week's Top 10 here.
---
Friday, June 4
THREE THINGS
⓵ GOOD BOY!: Storm season's coming with potential disasters from coast to coast. But this year, first responders won't have to face them alone. AT&T's FirstNet has stationed more than 30 trained Labradoodles nationwide to offer them support on the front lines—easing the depression and anxiety that can come with disaster response. FirstNet is the only nationwide, high-speed broadband communications platform built for America's first responders and the public safety community. The newest member of its Response Operation Group? ROG the Dog. "Nothing is more important than the lives of first responders and the people they serve," said Jason Porter, president, public sector and FirstNet at AT&T, in a statement. "That's why we're bringing ROG the Dog to the front lines for the men and women who run toward emergencies…helping ensure that those who put their lives on the line are at their best day in and day out." Studies have shown that therapy dogs have a positive impact on mental and physical health, AT&T says, lowering stress, boosting morale, improving coping and recovery, and reducing PTSD and emotional distress. READ MORE

⓶ FRIES WITH THAT?: Dallas-based conversational AI service  Novo Labs has been acquired by SYNQ3 Restaurant Solutions, per CIBC Cleary Gull. The investment bank advised SYNQ3, a Colorado-based tech company that serves up restaurant automation, technology, and other off-premise solutions. Novo Labs, which was founded in 2017 by Clinton Coleman and Jeff Loukas, turns voice interactions into digital transactions that can be personalized and optimized. Novo Labs co-founder and CEO Coleman, who presented at Venture Dallas 2020 last summer, said the service is not a simple chatbot: The startup's proprietary natural language processing stack handles the "real-world conditions" of how people talk when they place orders. SYNQ3 started more than a decade ago and became the world's leading call center, processing more than $1 billion in sales for its partner brands. In 2014, the company set its sights on becoming "the world's leading restaurant innovation company." SYNQ3 wants to use tech to bring personalization and depth back to the guest relationship, per the SYNQ3 website. READ MORE
⓷ SOLID BOARD: The NACD North Texas Chapter, the advocate for the profession of directorship, just named a new slate of officers and board members for 2021-2022.
It's an impressive list:
Jim Skinner, who currently serves on the boards of Ares Commercial Real Estate Corp. and CarLotz Inc., will serve as board chair.
Margot Carter, president of Living Mountain Capital, will serve as board vice chair. Carter was named a 2019 Most Influential Corporate Director by Women Inc. Magazine and a Top 50 Innovator and Disruptor in 2020 and 2021 by D Magazine

.

Todd Murray will serve as board secretary. A partner at Foley & Lardner LLP, he serves as a VP of the firm's securities enforcement and litigation practice.
Billie Williamson will continue to serve as treasurer, with more than 12 years of experience serving on boards including the Ernst & Young Americas Board. Currently she's on the boards of Cushman & Wakefield, Pentair plc, Kraton Corp., and Cricut Inc.

New board members include:
Stacey Doré, president and CEO of Sharyland Utilities LLC
Donna E. Epps, who is on the boards of Sala Inc. and Texas Pacific Land Corp
Marie L. Perry, SVP and CFO of Brink's U.S.
Debra von Storch, board member of CSW Industrials and former partner of EY.
---
Thursday, June 3
THREE THINGS
⓵ DON'T MESH WITH TEXAS: Plano-based Siemens announced today it has acquired Nextflow Software, a provider of advanced particle-based computational fluid dynamics (CFD) solutions. Founded in 2015, Nextflow is a startup headquartered in Nantes, France. Terms were not disclosed. Siemens will integrate Nextflow's meshless CFD tech into the Xcelerator software portfolio "for fast and automated analysis of complex applications with transient flows and motion." The goal: enabling sophisticated CFD earlier in the design process, resulting in more competitive products made in less time at a lower cost. "Our customers need to leverage sophisticated simulations earlier and more often in their design process, and this is creating a strong demand for rapid and automated CFD of dynamic gas-liquid flows," said Jean-Claude Ercolanelli, SVP OF Simulation and Test Solutions, Siemens Digital Industries Software, in a release.
⓶ CORRECTIONS CASH: Plano-based Tyler Technologies (above) has signed an $84 million cash agreement to acquire VendEngine, a privately held cloud-based software provider focused on fintech for the corrections market. Operating in more than 230 counties and 32 states, VendEngine aims to take a transparent, positive approach on the corrections market "by better supporting incarcerated individuals and their families." The company says it offers many key services at no cost to them, from free inbound emails and texts to onsite video visitation, medical requests, access to education, certificates and legal research resources, and trust management and grievance management for those incarcerated. VendEngine also delivers solutions to ease reentry into society. "With a shared focus on leveraging technology to improve communities, a market-leading solution set, and a best-in-class team, VendEngine is the ideal partner for Tyler," said Rusty Smith, president of the Courts & Justice Division at Tyler, in a statement. The transaction provides significant opportunities for continued innovation and expansion of offerings in Tyler's corrections suite, the company said.
⓷ TOTALLY TUBULAR: Richardson has a new "Rising Star." Installed at Main Street and North Greenville, the symbolic public art piece designed by RE:site studio is a reenvisioned Texas star. The 28-foot-tall metal sculpture features a woven fabric surface that rises up to reach the sky. Created by pair of artists from Arlington and Houston, the art piece is part of the Main Street Redevelopment project and the Public Safety Campus. It's a beacon for the community, says Armando Arteaga, director of public art at MetaLab Studios.
---
Wednesday, June 2
THREE THINGS
⓵ CALL FOR (SMART) SOLUTIONS: Got an idea that can accelerate innovation? The North Texas Innovation Alliance (NTXIA) and Marketplace.city have announced a call for revenue-generating solutions for state and local governments, to help North Texas be the most connected, smart, and resilient region in the U.S. Any company with a tech-enabled solution that can help the public sector enable or capture revenue is invited to submit its idea through a vendor response form. "A top priority for our membership is to focus on revenue-generating solutions and financial models that aid in economic recovery and propel transformative projects forward," said Jennifer Sanders, NTXIA executive director, in a statement. Needed solutions include asset and data monetization, equitable fee structures, service efficiencies, and solutions that can touch many functions and departments internally and externally. An informational webinar on June 15, and submissions will be accepted through July 16. Read more here.
⓶ PAPER TRAIL: University Park's Sean Jackson says he invented a better way to take notes. Jackson, who "has always loved taking notes using pen and paper," invented the Thinkers Smart Notebook that combines a notebook with an iPhone app, according to People Newspapers. Jackson will celebrate the smart notebook's official launch at Interabang Books on Lovers Lane on June 12 at 11 a.m. Go here for event details.
⓷ CLEARING THE BALANCES: "Graduating students who carry hundreds of thousands of dollars in debt is not a recipe for individual or societal success," said Dr. Beatriz Joseph, vice chancellor of student success at Dallas College in CBSDFW. Joseph says we need to help students, "whether it's through wrap-around services or outright forgiveness of debt owed on their tuition." The college announced today its Fresh Start program canceled outstanding debts for around 14,000 students in the past year. Under the federal Higher Education Emergency Relief Fund, over $5.8 million was paid off, helping students who faced financial hardship in the pandemic.
FOLLOW THE MONEY
⟫ GAP COVERAGE: Fort Worth- and San Francisco-based TPG's impact investing platform, The Rise Fund, announced a $100 million strategic investment in Climavision, an AI-driven weather services platform based in Kentucky. It's a "one-of-a-kind offering" that can reduce coverage gaps and provide advanced weather prediction modeling, per a news release. "The Rise Fund understands the need and urgency to invest in technologies that will empower businesses and governments to navigate increasingly dynamic weather patterns," said Climavision CEO Chris Goode.
⟫ "ACCELERATE CHANGE OR LOSE": Productable, an innovation management platform that honed its innovation process with Mark Cuban Companies and 20+ Fortune 1000 corporations, has a $1.2 million two-phase contract with the U.S. Air Force. A first phase, with AF CyberWorx—the USAF's leading problem-solving unit— will build a customized innovation program with the goal of eventually expanding the program to all 700,000 Air Force personnel, per a release. Over 60 executive-level projects are using Productable's methodology, driving "concepts "from ideation to warfighter capability," said Wm. Brou Gautier, Director of Continuous Improvement & Innovation for the USAF. The Austin-based startup, which has a distributed team in Dallas, was launched in 2019 by Rachel Kuhr Conn. Conn "discovered how to create a personalized workflow" for entrepreneurs while advising startups as Mark Cuban's Head of Innovation.
⟫ HOT MELT: Advanced materials maker Arkema's Bostik subsidiary has an agreement to acquire Fort Worth's Edge Adhesives Texas which Global chemicals and a. The Fort Worth plant, which reports sales of around $12 million, makes adhesives. 
PLUS
⟫ 'CRANES EVERYWHERE': The Southwest is America's new factory hub, the WSJ writes. "The lure is open land, local tax breaks, and a growing supply of tech-savvy workers," according to the publication. Per Eric Stavriotis, the head of location incentives for Dallas-based CBRE, more than year of supply chain disruptions have manufacturers looking to reshore or expand production in the U.S. "If they are going to locate another facility, where does it need to be?" he said in the publication. "The Southwest has won a lot of those analyses."
⟫ TECH TOPS: Dallas-Fort Worth landed in the top 10 for the highest net migration of tech workers between May 2020 and April 2021, according to fresh LinkedIn data. At No. 9, DFW bested metros including Phoenix, Miami, Orlando, Portland, and Atlanta.  Austin was No. 1, while San Francisco was on the opposite end of the list with the largest outflow of tech workers: 80 per 10,000 leaving Bay Area.
---
Tuesday, June 1
THREE THINGS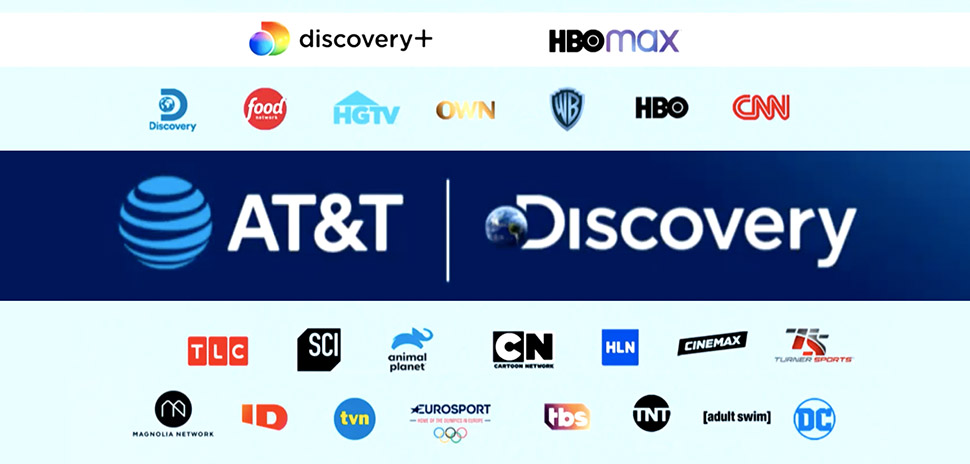 ⓵ NICE NAME, BRO: Last month Dallas-based AT&T announced its $43 billion deal to merge WarnerMedia with Discovery. creating one of the most powerful studios in Hollywood. Now the new company has a name: Warner Bros. Discovery. Discovery CEO David Zaslav, who will lead the company, made the announcement today from the historic Warner Bros. lot in Burbank, CA. In a statement, Zaslav said the new name "represents the combination of Warner Bros.' fabled hundred year legacy of creative, authentic storytelling and taking bold risks to bring the most amazing stories to life, with Discovery's global brand that has always stood brightly for integrity, innovation, and inspiration." The new content company will own one of the world's deepest libraries with nearly 200,000 hours of programming, bringing together more than 100 brands under one global portfolio—including HBO, Discovery, CNN, HGTV, Food Network, TNT, TBS and more.
⓶ I LOVE LUCY: Dallas Venture Capital led a $3M round for Minnesota based AI-startup Lucy, which aims to help companies use all of their data. The funding will help expand the startup's knowledge management solution. DVC was founded by pioneering Dallas VC Dayakar Puskoor, who has invested in 24 companies with five exits to date. The Irving-based venture firm, unveiled last September, also has an office in Hyderabad, India. Lucy, which "has an intuitive format" from within volumes of unstructured data, is "democratizing access to enterprise data," Pushkoor says. Other investments by DVC include Rollick, FelixHealthcare.AI, CoreStack, and AmplifAI.
⓷ ALL LINED UP: Dallas-based Snipitz, whose web and mobile app lets viewers choose their own live broadcast POV, has introduced its leadership team (above). We wrote about the company last week, highlighting their belief that with the Snipitz app mixed with sharable clips and social media, "you have YouTube marrying Facebook on steroids." 
WHAT ELSE?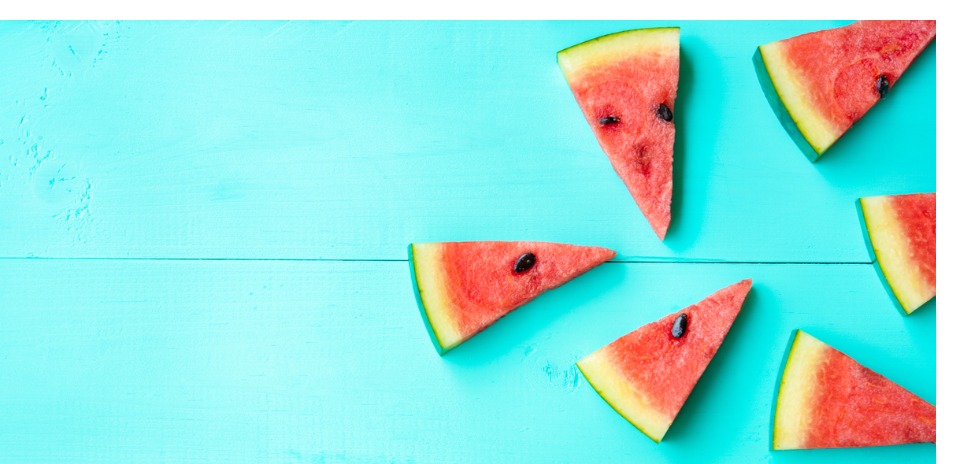 ⟫ FRUITY RIDE: Self-driving trucker TuSimple got a watermelon shipment from Tucson to Dallas 10 hours faster than a human driver in May. The watermelons were a day fresher: "We believe the food industry is one of many that will greatly benefit from the use of TuSimple's autonomous trucking technology," said the startup's CAO Jim Mullen in Singularity Hub. TuSimple's April IPO in April, which raised more than $1 billion, was valued at about $8.5 billion. The startup teamed up with Hillwood last fall to support a continued expansion in Texas.
⟫ FIBER SUPPLEMENT: Australian composite fiber maker Wagners CFT will set up a plant intended as the company's future headquarters of manufacturing in the U.S., per the Fort Worth Business Press. Located in Cresson, a Parker County city that's southwest of Fort Worth, the operation could create 304 new jobs. Texas Governor Greg Abbott said today the state will provide a nearly $1.8 million grant to the company that plans to begin commercial operations in Cresson this fall. 
⟫ FEATHER REPORT: Millennial-friendly furniture rental brand Feather today expanded into Texas, offering its services in Dallas and other cities. That's on the heels of the company's launch of outdoor furniture with a collection in partnership with West Elm and Pottery Barn, according to Retail Dive.
PLUS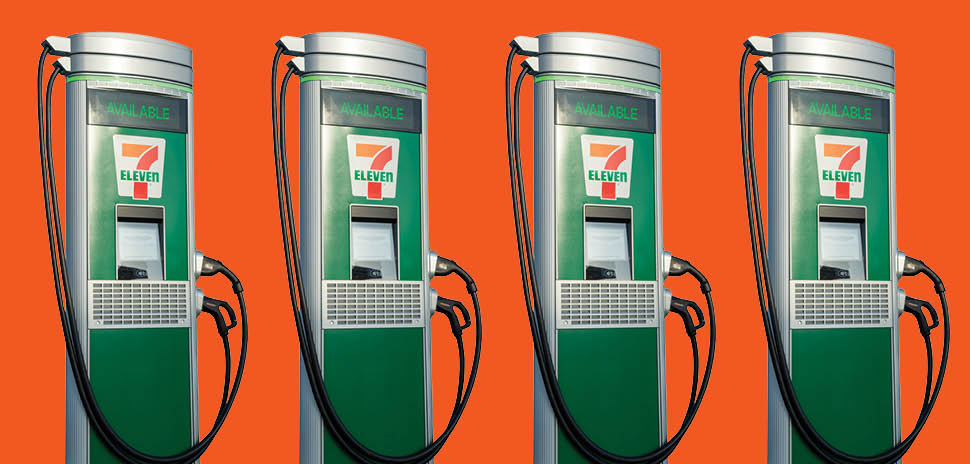 ⟫ CHARGING FORWARD: Most cars that pull into a 7-Eleven need a big gulp of gas—with only 14 of the company's stores nationwide offering charging ports for electric vehicles. Today's electrifying news: Irving-based 7-Eleven, Inc., is undertaking a "massive installation project" to help power up EVs, with a goal of building at least 500 direct current fast charging (DCFC) ports at 250 U.S. and Canada stores by end of 2022. The expansion will give 7-Eleven one of the largest, most compatible fast-charging footprints of any U.S. retailer. "7-Eleven's legacy is bringing convenience to the customer, and that continues to evolve—from ice on a dock in 1927 to electricity for your car today," said President and CEO Joe DePinto in a statement. "7-Eleven's rapid expansion of EV charging ports across the country is good for our customers and our planet and it's the right thing to do." Even more eco-friendly news: 7-Eleven recently "doubled down" on its commitment and pledged to reduce its C02 emissions 50 percent by 2030.
---
Thursday, May 27
THREE THINGS
⓵ EXTRAORDINARY RELEASE: Fort Worth-based filmmaker Chyna Robinson's debut feature, "No Ordinary Love," has been acquired by 1091 Pictures for a June 15th release date, streaming on video on demand and digital platforms. The micro-budget indie is a suspenseful tale of two women struggling with abusive relationships as their marriages take a toxic turn. USA Today recently listed the film as one of this year's "Biggest Summer Movies." The film had racked up accolades on the festival circuit, winning two Best Feature Awards and several Audience Choice Awards. Robinson said in a statement. "It's what filmmaker dreams are made of." Read more about Robinson and her movie here.
⓶ VIRTUALLY REAL: A Calif.-based high-tech design firm with a virtual home shopping and analytics platform plans to put a new office, innovation center, and design studio in Frisco. The North Texas expansion makes Interior Logic Group the first tenant of the Office Three building in the $1.8 billion Frisco Station mixed-use development. The firm says the new office will serve as ILG's tech hub which is transforming the building industry, per the Dallas Morning News. Last September, ILG invested in Dallas-based Roomored, adding the startup's virtual design capabilities to its enterprise tech platform for homebuilders.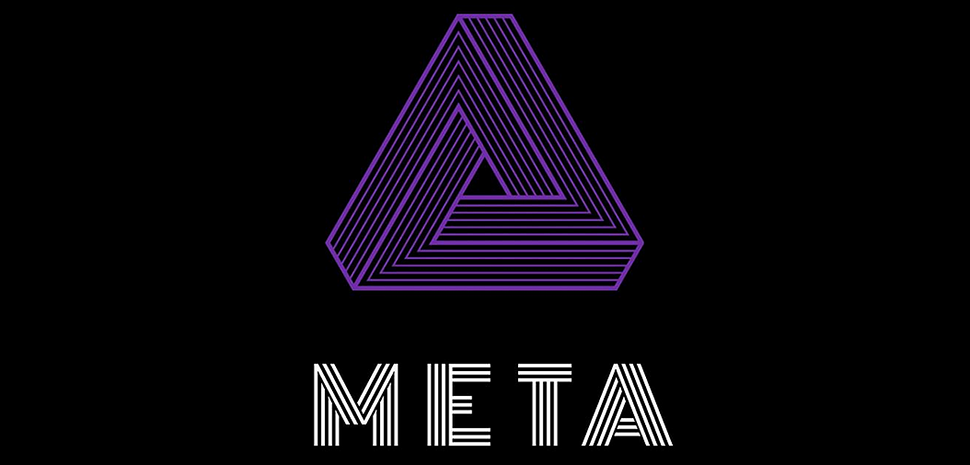 ⓷ GAMERS GET SCHOOLED: Venture studio Dallas Inc. takes ideas to market in 30 days, says founder Charlie Lass. Lass and his team quietly launched 32 brands in Dallas last year. Now the team is about to bring to life Meta Launchpad, a full-time, accredited high school designed by gamers for gamers. Follow along as the team documents the journey on LinkedIn and Instagram.
WHAT ELSE?
⟫ Hillwood says AllianceTexas will build the largest spec industrial center in its history. Companies are "retooling their global logistics networks, including e-commerce operations with next-day and same-day delivery requirements," says SVP Reid Goetz in a news release. Alliance has the infrastructure: it launched the Mobility Innovation Zone, aka The MIZ, in 2019 as a sandbox of development of next-gen tech in the space.
⟫ Texas Capital Bank has three more new leaders at its helm. Joining the team is new CIO Don Goin, head of DEI efforts Joe Valenzuela, and President of Mortgage Finance Madison Simm. President and CEO Rob Holmes, who "took the reins" early this year, told the DBJ he was excited for the senior management team to get finalized. That's on the heels of naming Shannon Jurecka to a created HRO role and Tim Storms as chief risk officer. "Right now we have a plan for a plan, but different people aren't in their seats yet … In the very near future, we can say we've fully embarked on our plan," he said in the publication.
⟫ The DEC@Redbird has $75,000 in grant funding from Target to help foster resilient small business growth in Southern Dallas. A program called Your Startup Cohort, which kicks off in July, will provide entrepreneurial resources and training that's focused on women and diverse founders, according to Senior Director Demetra Brown of The DEC Network in NTX Inno.
---
Wednesday, May 26
THREE THINGS
⓵ INSTANT GRATIFICATION: Dallas-based Apex Fintech Solutions, which calls itself "the fintech for fintechs," is about to change how equity trading works. Today the company announced that it intends to launch a new product that gives investors immediate access to funds when they sell U.S. equity securities. Customarily, investors have to wait out a two-day settlement period before accessing funds. Apex believes the required settlement period "has lagged behind" the evolving instant functionality of financial verticals, from ATM cash withdrawals to debit card purchases to electronic payments services. Earlier this year, Apex announced its plans to go public via a merger with a blank-check firm Northern Star Investment Corp. II. Read more here.
⓶ VROOM BOOM: Want to buy a used car online with concierge delivery? Vroom has it covered. The New York- and Houston-based used-car buying platform has expanded its DFW footprint, the Dallas Morning News reports. Vroom, which has operated here since its inception in 2012, has opened a new last-mile logistics center in Euless. The new facility enables Vroom to send a concierge employee along with purchased vehicles, helping buyers ease into their new rides. "I've been out on our deliveries before. I've seen how excited customers are, but they may have questions about the car," Vroom chief logistics officer Mary Kay Wegner told the DMN. "We'll help them as they're getting oriented around the vehicle." Customers will be served within a 70-mile radius, from Mineral Wells to the west to Quinlan to the east. Vroom's most popular cars purchased in Dallas in the last year? Tesla's Model 3 and Model S and the Ford F-150.  Vroom buys used cars too, and has seen a 254% year-over-year increase in cars bought from Dallas-area consumers, the DMN writes.  
⓷ ICE, ICE, BABY: That new car you just bought from Vroom after you read ⓶ above? Some brainiacs at UTA are trying to keep it intact. A team of researchers at The University of Texas at Arlington designed a geothermal de-icing system to keep bridges safe in winter, UTA announced in a statement. The system kept a test bridge mostly clear of snow and ice during February's sub-freezing storm. Now Xinbao You, UTA associate professor of civil engineering, has received nearly $636,000 from the Texas Department of Transportation (TxDOT) to test the team's design on a full-size bridge. A system of geothermal loops will be installed beneath the bridge's deck. Anand Puppala, a former UTA civil engineering professor who's now at Texas A&M University, is co-principal investigator on the project. He'll lead the geothermal foundation work; the team is working with TxDOT to find a bridge for the test.
---
Tuesday, May 25
THREE THINGS
⓵ RIGHT ANGLE: Dallas-based Snipitz wants to change the way you watch live content—by letting you choose the camera angle. Through its content delivery interface (CDI), the web and mobile app lets viewers select their own POV when watching live events and videos. Combined with shareable "Snipz" video clips and a social media interface to interact with other viewers, "you have YouTube marrying Facebook on steroids," the company says. "The user needs to know that they're in charge of their own content, choices, and experience at all times," Founder and President Denny Darmo, who's backed a development team on the project for nearly two years, said in a statement. "Snipitz will ensure that this capability is possible from first download." The app is currently in beta testing; Darmo's goal is to have Snipitz on a peer-to-peer, distributed blockchain which doesn't yet exist. Earlier this month, Snipitz signed an agreement with Nevada-based Gen2 Technologies allowing them to use Snipitz' UI as a front-end to its Iris Media Network. Snipitz can use Gen2's IP in its radial, and camera technology. Gen2 is using Snipitz' CDI in collaboration with Colosseum Cards for Sports NFTs, Darmo says.
⓶ DATA TRANSFER: The Dallas-headquartered American Heart Association announced a new alliance today between its Precision Medicine Platform and Hitachi Vantara, the digital infrastructure, data management, and digital solutions subsidiary of Hitachi, Ltd. The alliance will make the platform "even more accessible to healthcare organizations for fast, efficient supercomputing data analysis research, even from a laptop computer," the association said. Read more
⓷ RIPE OPPORTUNITY: KidZania is an "indoor city" in Frisco that lets kids role-play more than 100 careers.Today, Irving-headquartered Avocados From Mexico, a U.S.-based, non-profit marketing organization, announced the opening of its Avocados From Mexico Superfood Lab at KidZania. Kids will be able to learn how avocados are grown, how to pick them, and how to prepare guacamole. AFM's president and CEO, Alvaro Luque, called the Superfood Lab "yet another fun, unexpected way to interact with our brand and inspire the younger generation to learn how avocados can be part of a healthy, nutritious lifestyle." It's just one example of the organization's foray into experiential marketing. Last year AFM opened AvoEatery, "the world's first polished-casual avocado restaurant" and "living lab," in Dallas' mixed-use Trinity Grove complex. Kidzania is currently open at reduced capacity on Fridays, Saturdays, and Sundays.
REPORT
⟫ Are you emotionally overwhelmed by the volume of security alerts? A new report from Dallas cybersecurity leader Trend Micro shows you're not alone. Polling decision makers from companies of all sizes and verticals, 70 percent of respondents say "their home lives are being emotionally impacted by their work managing IT threat alerts." More than half feel their team is being overwhelmed by the volume of alerts and admit that they "aren't entirely confident in their ability to prioritize and respond." "We're used to cybersecurity being described in terms of people, process and technology," said author and cyber researcher Victoria Baines. Read the report that looks at the human cost.
PEOPLE
⟫ Edwina Payne has joined Varsity Brands as Chief Information Officer, where she'll tackle the acceleration of the company's technology transformation, including defining strategic investments and pursuing digital opportunities. Most recently Payne led a 60-person global team at McKesson as the SVP for Technology Strategy. Varsity Brands focuses on the student experience in three "unique but interrelated businesses": three unique but interrelated businesses: BSN SPORTS, Varsity Spirit, and Herff Jones.
MONEY
⟫ Fort Worth-based Integrated Rail and Resources Acquisition plans to raise up to $275 million in an initial public offering and list on the NYSE. The blank check company formed by Rio Grande Pacific Corporation and DHIP Group would have a market value of $344 million at the proposed deal size, according to Renaissance Capital, which noted a confidential filing on April 21.
---
Monday, May 24
THREE THINGS
⓵ READY TO ROAR: Mark Cuban just went all in—on dinosaurs. On the season finale of ABC's "Shark Tank" Friday, Cuban invested $500,000 in Dino Don, Inc., the custom robotics company of Jurassic Park dinosaur expert "Dino" Don Lessem. The near-record show investment gives Cuban 25% of Lessem's company, which builds full-sized robotic dinosaurs with three big goals: offering exhibits on a no-fee gate share basis to zoos and museums; selling robotic dinos directly to individuals; and creating a touring T. Rex Safari experience for families. How real are these dinos? They not only move their heads and bodies, they fart and pee too! You can buy one now from $15K for a feathered Velociraptor to $55K for a 40-foot-long T. Rex.
⓶ ESPORTS ED: Esports entrepreneur and educator Danny Martin announced the future home of Esposure in a LinkedIn post. Currently based in DeSoto, Martin is developing an entire building off U.S. 67 for the purposes of esports education. "It's education from a fun lens," he shared, and "community impact is critical." The building will house an arena, production areas, and more. Martin maintains relationships with the NBA, NFL, and the music industry in pursuit of his mission to help 20,000 esports enthusiasts by 2025, he said at Dallas Startup Week last year. The learn-and-earn gamer was featured in Dallas Innovates' Future 50 earlier this year.
⓷ RAISING THE ROOF: As the price of building materials spike, Dallas-based Builders FirstSource is expanding its footprint with a $400 million acquisition of Cornerstone Building Alliance, the largest independent supplier of building materials in Arizona. Dave Flitman, president and CEO of Builders FirstSource, calls it a strategic fit as the company invests organically and through M&A to shift its portfolio to faster-growth and high-value categories.
RETHINK, RELIST, REINVENT
⟫  Rev19, a Southlake fintech founded in 2017, is rebranding to Agile Financial Systems, or AFS. It's "a new day" for tech solutions in the payments industry, and the company's new identity illustrates how far it's come, CEO Corey Young says. "We're proud to be ahead of the curve in a rapidly evolving industry."
⟫  Dallas-based Tuesday Morning is approved to relist on Nasdaq. The off-price retailer, which runs some 490 stores in 40 states, expects to begin trading under its existing symbol "TUEM" as soon as tomorrow. Fred Hand, who was named CEO earlier this month, calls it a "landmark moment in the next part of our journey."
⟫  Dallas-based Which Wich has a fresh take on the saying, "when life gives you lemons." After collaborating for more than a year with PepsiCo Global Foodservice, the innovative sandwich maker has a new offering that evokes a feel-good philosophy after a year full of lemons: Lemonade-flavored Mtn Dew Vibe. After all, more than half of consumers want comfort and happiness in the wake of the pandemic, the company points out. It's on brand for Which Wich chief vibe officer and CEO Jeff Sinelli, who previously told us, "I think you have to be on a constant journey of innovation." 
---
Friday, May 21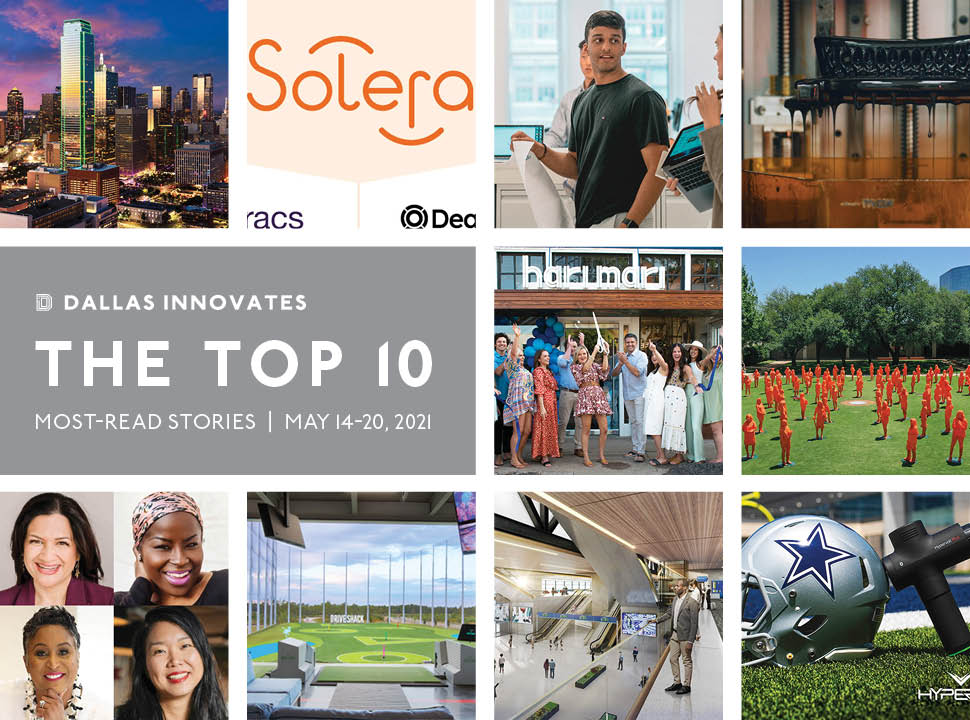 ⓵ 'A City That Innovates': New Report Highlights How Mayor Eric Johnson Plans To Make Dallas an Inclusive Hub for Entrepreneurs
⓶ Solera Acquires DealerSocket and Omnitracs, Fueling Public Offering Rumors
⓷ Meet the Young Dallasite Who Wants to Fulfill the 'Long Forgotten Promise of Intercity Travel'
⓸ UTD 3D Printing Spinoff Acquired by Desktop Metal
⓹ Innovative Spaces: Hari Mari Opens Flagship Store in Dallas' Knox District
⓺ Lyda Hill Philanthropies' IF/THEN Initiative Opens All-Female Exhibit at NorthPark
⓻ Meet the Women Helping Women: Texas Women's Foundation Honors 7 Female Leaders, Raises $475K
⓼ Drive Shack Is Bringing Its High-Tech Mini Golf Concept to Dallas
⓽ Texas Central Signs $1.6B Electric Installation Deal for Bullet Train
⓾ The Dallas Cowboys Are About To Get Thumped — By $700M Recovery Tech Firm Hyperice
THREE THINGS
⓵  LOVE HURTS: "Vaccination badges" are coming soon to a dating profile near you. The U.S. COVID-19 vaccination pace was down by nearly half in the last month—so the vaccine push definitely needed some love. Now Dallas-based Match Group is stepping in to supply it. Today it announced it's teaming up with the White House to promote COVID vaccinations across its U.S. brands, including Tinder, Match, OKCupid, Hinge, Plenty of Fish, BLK, and Chispa.  "Human connection is so vital for healthy lives—it's why I'm so committed to this business," said Match Group CEO Shar Dubey, in a statement. "We're honored to work with the White House on increasing vaccinations across America, which will allow people to once again meet in person and engage in meaningful ways. This will make dating safer for everyone, everywhere." Campaigns will include vaccination badges singles can place on their profiles, free "Super Likes" and other boost features for U.S. users who say they've been vaccinated, and info on finding vaccine sites.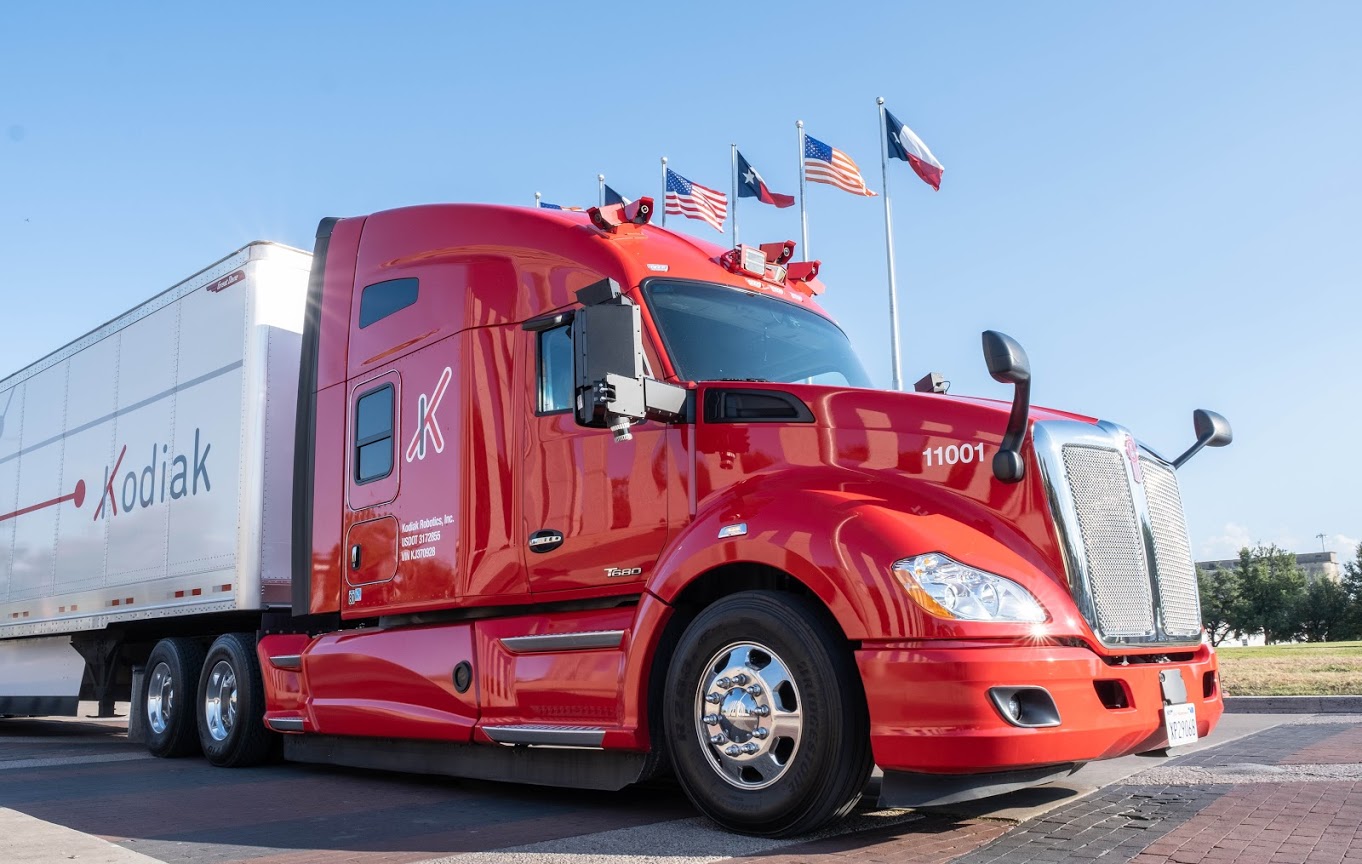 [Photo: Courtesy Kodiak]
⓶ PASSING ON YOUR LEFT: California-based Kodiak Robotics is expanding its autonomous truck operations in Texas, adding a 273-mile run on I-35 between Dallas and San Antonio, according to Transport Topics. The company opened a Dallas hub for transporting its fleet back in 2019. Its Kenworth T680 truck won't be rolling by you on I-35 alone: a safety driver will be in the driver's seat, monitoring the truck's performance when it's in autonomous mode. Kodiak had already been running trucks daily on I-45 between Dallas and Houston, for an undisclosed freight carrier. "We see from a commercial and technology perspective it is time to expand," Daniel Goff, Kodiak's head of policy, told Transport Topics. "We have learned a ton on Interstate 45, but when you add new highways, you learn new things, and we think that's important for building our commercial relationships."
⓷ TOPS IN TECH: Six North Texas CIOs have been named finalists for the 2021 National Corporate CIO of the Year ORBIE Awards. Honoring chief information officers who have demonstrated excellence in technology leadership, the winners will be announced on July 22. The North Texas finalists:
Barry Shurkey, NTT Data (Global)
Sumit Anand, At Home (Enterprise)
Matt Bieri, Tyler (Large Corporate)
Andrew Brock, Associa (Corporate)
Joan Kuehl, Elevate (Corporate)
Matt Chambers, Baylor Scott & White (Healthcare)
---
Thursday, May 20
THREE THINGS
⓵ TEED UP: Dallas-based investor/developer Stillwater Capital has received zoning approval for The Link, a 240-acre master-planned district at PGA Parkway and Legacy Drive in Frisco. The Link will be a $1 billion mixed-used addition to PGA Frisco, and will be the only CRE project with direct views of the PGA Championship golf course slated to open in summer 2022. A pedestrian promenade will "link" the two developments through an expansive green space network. Stillwater is a co-owner in PGA Frisco, a $500M mixed-use projected anchored by the PGA of America headquarters. The "Silicon Valley of Golf" will be an innovation hub for the golf industry, with two 18-hole golf courses, a short course, a retail village, and a 500-room hotel with 127,000 square feet of meeting space. Multiple PGA Championships will be held there in coming years. The initial phase of The Link will break ground in Q4.
⓶ GLOBE TROTTING: Dallas-based software development company Synerzip merged with Pennsylvania-based Prime Technology Group, a global tech services provider, back in December. Today the combined company launched globally as Excellarate. Synerzip, founded by Hemant Elhence (above) in 2004, told Dallas Innovates that its operations in Dallas and all other locations will continue unaffected, with fifteen to 20 employees currently local to Dallas. Elhence will serve as president of Excellarate. Backed by Chicago private equity firm Frontenac, which recapitalized Prime in 2019, Excellarate offers more than 20 years of deep domain expertise in healthcare, insurance, finance, and enterprise technology.  Excellarate has a team of 1,000+ engineers across North America and India, 100+ domain experts, and 250+ customers across all industries.
⓷ ACUTE INTEREST: Dallas-based Sentrics, the fast-growing senior living company, is expanding its market reach into acute care. The company announced a new inaugural Product Advisory Council that includes several high-profile industry leaders. "With healthcare and senior living moving ever closer, it's the right time to form this new council," said Mark Lancaster, general manager of the division, in a statement. "While Sentrics is a well-known name in senior living, we've been growing our presence in acute care," said Sentrics CEO Darin LeGrange (above). The company leverages its data-driven solutions around safety, engagement, care transition and overall health and wellbeing for the sector. 
---
Wednesday, May 19
THREE THINGS
⓵  HANDY DEVICE: It's called the fingertip flick: you go to the restroom, then wet your fingers under the faucet for 2 seconds, flick off the water and leave. City Health Tech is onto you—and has a device that will help you wash your hands for real. The healthcare tech startup, which plans to pilot its IoT handwashing device in Dallas and Chicago, just raised $150,000 in new capital funding, per North Texas Inno.  Called Opal, can provide schools and organizations with disinfection and cleanliness analytics. Co-founders Irewole Akande and Ibraheem Alinur have engineering backgrounds at SMU and Northwestern, and raised the funding from a Northwestern alum. "The status quo is no longer acceptable," Akande said in a statement. "We need to encourage people to change their behavior towards public health if we ever want to safeguard our communities." The small, 3D-printed, wireless & waterproof device adheres to sinks by the faucet. Opal's colorful screen coaches people through an ideal 20-second wash, and even thanks them when they're done. 
⓶ BIG RAISE: Fort Worth- and San Francisco-based private equity firm TPG is targeting $3 billion for its second tech-focused fund, TPG Tech Adjacencies II LP, the WSJ reports. The target was included in a document prepared for a meeting with the Minnesota State Board of Investment's investment advisory council. TPG has more than $91 billion in assets under management; the Minnesota Board oversees $116.8 billion in retirement, trust, and cash assets, says the WSJ. TPG recently streamlined its executive leadership with a transition to a sole-CEO model. That allows the firm to focus on extending its impact investing franchise to launch more new businesses and strategies, it said.
⓷ ANCHOR'S AWAY: For the last seven years, she's been a reporter and anchor at Dallas-Fort Worth's CBS affiliate KTVT. Now Jennifer Lindgren is going where the action is as managing director of communications for the Dallas Regional Chamber (DRC). "Jennifer's extensive experience as a journalist and keen understanding of the media will help us connect the important work of the DRC to an even larger and wider audience in the Dallas region," said Dale Petroskey, President and CEO of the DRC. "We're excited to welcome her to our team." Lindgren will be the chamber's key media contact for all things DRC, including its work with member companies in support of economic development, education and workforce, public policy, and diversity, equity, and Inclusion efforts in the Dallas region.
---
Tuesday, May 18
THREE THINGS
⓵ HIGH-TECH COWTOWN: California tech companies are seeing the light—and moving to Fort Worth. SmartAction, a Los Angeles-based AI software company, is relocating its headquarters to Fort Worth, according to the Fort Worth Chamber. The company provides AI-powered virtual agents for contact centers, with "automated dynamic outbound conversations over phone and text." SmartAction will bring 81 jobs to Fort Worth including sales, marketing, IT, and software engineering positions. It's the first tech company to receive a Chapter 380 Economic Development Program Grant from the Fort Worth city council. SmartAction will initially lease a 7,400 square foot space at 9800 Hillwood Parkway in far north Fort Worth, according to the Star-Telegram, but plans to move to a permanent HQ by end of this year,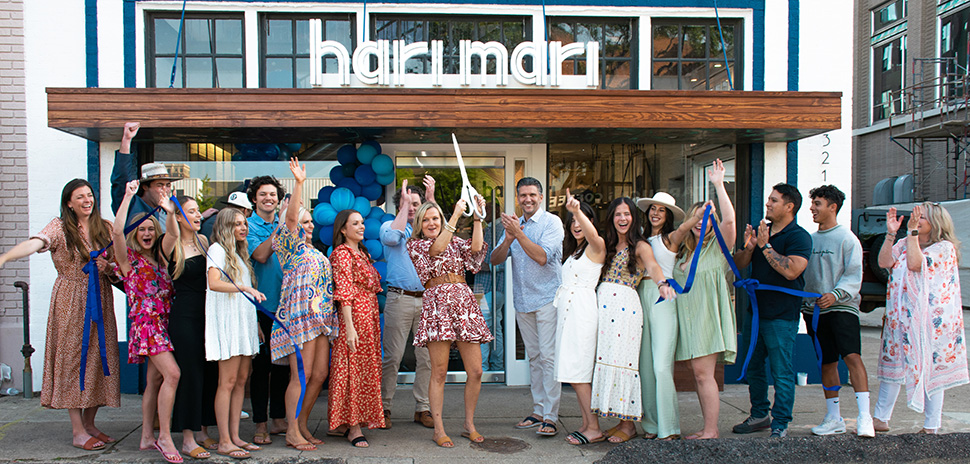 ⓶ THE SHOE FITS: Dallas-based premium footwear brand Hari Mari is debuting a new retail concept with the opening of its first flagship store at 3213 Knox St. in Dallas. Founded in 2012 by Jeremy and Lila Stewart, the company is known for its colorful, comfortable flip flop lines, but has expanded to offer a range of lifestyle and footwear designs. "We've dreamed of opening our own store since the day we started Hari Mari," said Jeremy Stewart in a statement. "From store design and product mix, to the details like music playlists, types of drinks served, and even the scent of the candles burned in the store, it's beyond exciting to fill-in those pieces of Hari Mari's brand puzzle and share them with our customers." See inside the store & learn more about Hari Mari here.
⓷ TOTAL RECALL: Some calls are way too important not to record. Dubber, a Melbourne, Australia-based telecommunications and tech firm with offices in Dallas, is on top of that. Dubber recently leased 3,508 square feet at Harwood No. 4 at 2828 N. Harwood north of downtown Dallas, according to the DMN. Yesterday Dubber launched 12 next-generation Unified Call Recording solutions that create "seamless ability to enrich any conversation with AI and share with business applications." Dubber COO James Slaney says that "more than 80% of crucial conversations with customers and employees take place using voice. Dubber addresses that by unlocking the insights in every conversation." See more about Dubber here. 
---
Monday, May 17
THREE THINGS
⓵  VIRTUAL CARE: Fort Worth's TimelyMD, a leading telehealth provider specializing in higher education, has teamed up with social impact innovator EVERFI to support student mental health. TimelyMD's teletherapy platform integrates directly into EVERFI's technology-based education. TimelyMD raised $60 million in January to grow its platform.
⓶ VACCINE AUTHENTICATION: Venues are beginning to require proof of vaccination. Local tech firm Sandia International has a solution to the vaccine passport dilemma, writes Will Maddox in D CEO. The company, which works to verify physical and digital data, is looking for partners for a trial of the solution. 
⓷ SITE SELECTION: Evolve Biologics, a Canadian maker of plasma protein-based therapies is coming to Texas. The company has picked DPR Construction as the general contractor for what will be Evolve's first manufacturing facility in Texas. Evolve is making strides in the commercialization of its innovative and proprietary technology, PlasmaCap EBA, which it expects to begin in 2024. People with rare diseases rely on therapies made from proteins extracted from blood plasma. Until now, that capture of blood proteins has been expensive and largely unchanged for more than 75 years, the company says. Evolve expects to announce a chosen location by June. Jose Rivera, DPR Construction's Texas life sciences, says it's a significant investment that "will also be a very positive boost to our local economy here in Texas, supporting the state's continued growth."
---
Friday, May 14
THE TOP TEN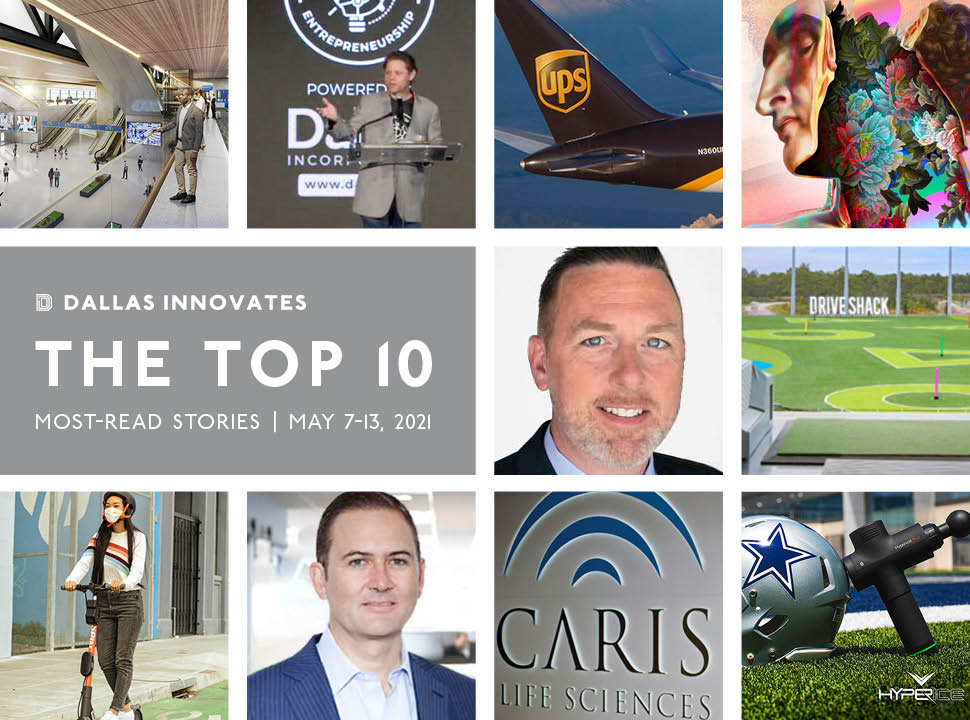 ⓵ Texas Central Signs $1.6B Electric Installation Deal for Bullet Train
⓶  Mayor Eric Johnson at the State of Entrepreneurship: 'I Believe That Dallas Needs To Be a City That Leads'
⓷  UPS Meets Logistical Challenges Amidst Pandemic, Discusses Future of Supply Chain and E-Commerce
⓸  Coming Soon: An NFT Art Gallery is Popping Up IRL in Dallas
⓹  Dallas-Based Startup Raises Millions for the Tech Platform It Calls a 'Carfax for Homes'
⓺  Drive Shack Is Bringing Its High-Tech Mini Golf Concept to Dallas This Summer
⓻  Going for a Spin: Ford's E-Scooter Unit Showcases AI-Powered Tech in Dallas
⓼  Irving's AgileThought to Go Public Following Deal With Mexico-Based SPAC
⓽  Irving's Caris Life Sciences Raises $830M to Grow Its Precision Medicine Platform for Cancer Care
⓾  The Dallas Cowboys Are About To Get Thumped — By $700M Recovery Tech Firm Hyperice
THREE THINGS
⓵ INTENT TO RETIRE: Dallas College Chancellor Joe May, who led a rebrand and organizational restructuring of the Dallas County Community College District last year, plans to retire in 2022. The announcement today allows the school plenty of time to transition. Under Dr. May's leadership, the district's seven separate colleges were consolidated into one accredited institution now known as Dallas College. The former DCCCD colleges (Brookhaven, Cedar Valley, Eastfield, El Centro, Mountain View, North Lake, and Richland) are now conveniently located campuses. Leading that pivotal merging was the "opportunity of a lifetime," May said in the DMN.
⓶ INNOVATING CLOSETS: Dallas-based Hangio was picked for the eight-week M/O Track of CPG-focused accelerator SKU. Hangio CEO Ayodele Aigbe (above right) launched the startup in 2017 with an idea for a flexible, bendable hanger. Clothes come in all shapes, sizes, and styles—and not all of them can hang on a traditional hanger. Hangio is one of 10 startups in the cohort. The M/O (Modus Operandi) initiative is designed to create more equitable opportunities for BIPOC startups.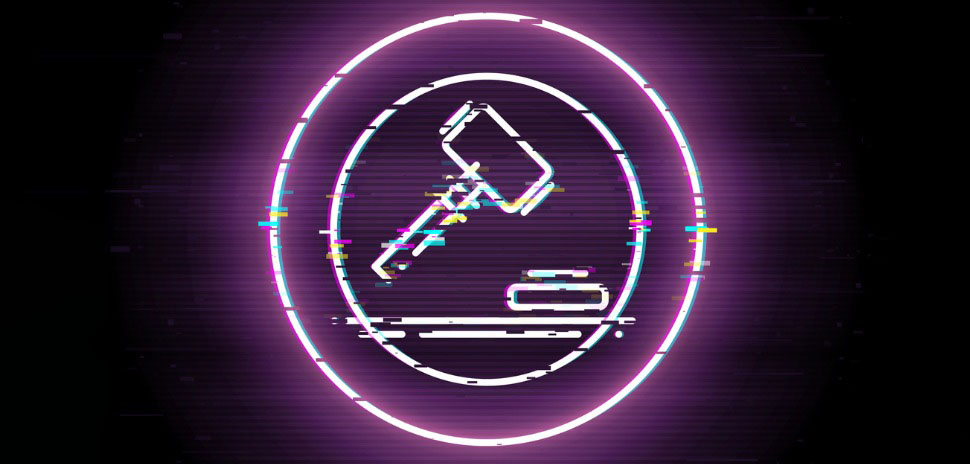 [Illustration: artacet/istockphoto]
⓷ NFT PATENT: The "first patent being auctioned as an NFT" solves for improved blockchain capabilities and a lower carbon footprint, per a news release. Auctioned by Fort Worth firm D. Tiller Law and Connecticut fintech consulting company True Return Systems, U.S. Patent No. 10,025,797 is listed on OpenSea. (In March, peer-to-peer marketplace OpenSea raised $23 million to be the "Amazon of NFT."  Mark Cuban and many others participated in a round led by A16z, the cryptocurrency-focused arm of Silicon Valley venture capital firm Andreesen Horowitz.) 
---
Thursday, May 13
THREE THINGS
⓵ TEE UP: Drive Shack, which plans to bring its high tech mini golf concept called "Puttery" to the region, has quietly relocated its headquarters to Dallas. It's another in a string of publicly traded East Coast companies moving here, reports the DBJ.  The owner/operator of golf-related entertainment venues is valued at more than $200 million and competes with Dallas' Topgolf, which merged with Callaway Golf Co. earlier this year.
⓶ NEED TO KNOW: Dallas-based Trive Capital is adding two new execs to identify and evaluate investment opportunities. The PE firm has hired Eric Hsu and David Li, who will join the team as vice presidents. "We continue to accelerate the pace of investment and operational activity," said Conner Searcy, managing partner of Trive Capital, in an email. Most recently Hsu was a principal at New York's Lee Equity Partners focused on financial services. Li, a VP at Twin Point Capital, focused on tech, media, and telecom. 
⓷ MARKET MOVES: One Medical, a tech-enabled primary care company that went public last year, is expanding to new markets by inking health network partnerships. The San Francisco-based company plans to enter the DFW market via a partnership with not-for-profit Baylor Scott and White Health. One Medical's membership-based model has on-demand 24/7 access to telehealth services, along with convenient in-person care, according to BSW. DFW is One Medical's 19th market. The company says it plans to extend the reach of its model to "markets covering nearly 40 percent of the U.S. commercially-insured population."
PLUS
DISCOVERY: UTSW scientist Chen Liu (above) and his colleagues have identified a source of rapid weight gain from a common antipsychotic drug. The findings suggest a way to counteract the extra pounds, which can add more than 7 percent to a patient's baseline weight and cause some folks to stop taking their medication. Possible new treatment strategies include a recently FDA-approved drug for genetic obesity.
---
Wednesday, May 12
⓵ DIGITAL AUCTION: Dallas choir Verdigris Ensemble has sold its programmable music NFT for $375,000. Last weekend, a 20-minute recording of "Betty's Notebook" was sold on the blockchain as five separate NFTs: a master track and four layers at digital auction this weekend.  In February, Sam Brukhman, the founder and artistic director of the chorale group, said the digital art space in blockchain is exploding right now. At the time, the founder thought its "new music could draw big bucks in the crypto-art world," according to the Texas Standard. The music tells the IRL story of Betty Klenck who claimed to have heard Amelia Earhart's distress signals on her family's radio in 1937. Click the image to give it a listen.
⓶ DEAL-CLOSING GRANTS: The Dallas Regional Chamber and other chambers of commerce across Texas sent a letter Friday about the importance of the Texas Enterprise Fund to Governor Greg Abbott, Lieutenant Governor Dan Patrick, and Texas House Speaker Dade Phelan, as well as budget committee members. Supporting the Texas Enterprise Fund helps Texas retain its competitive advantage in recruiting companies to the state, the DRC notes.
⓷ STEM STAMP: SMU Cox MBA degree programs have a new competitive edge for the future. The school's full-time and working professional MBA programs have a STEM designation. "Data and analytics are dramatically changing our business environment," said Matthew B. Myers, dean of the Cox School, in a statement. Concepts like business modeling, as well as the ability to parse and analyze data for making better and more effective business decisions, are "paramount as today's businesses navigate the Fourth Industrial Revolution," SMU says.
PLUS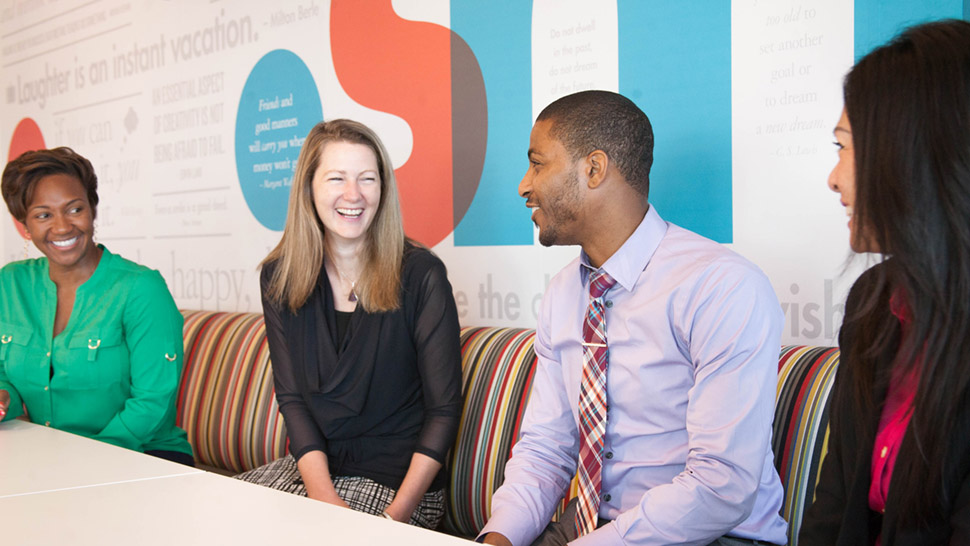 ⟫ POST-COVID TOOLKIT: While the Professional Employer Organization industry had one of its "most difficult years" yet, G&A Partners has seen a quantified increase in customer satisfaction at its Dallas office. The Texas PEO shares three key tips on rehiring and other post-pandemic transitions. The firm also released a COVID-19 toolkit as a resource for employers making critical company decisions right now.
---
Tuesday, May 11
⓵ TOP RANKED: Plano-based Toyota ranked 7th on the 2021 Top 50 Companies for Diversity list—up from 10th last year. The annual DiversityInc ranking recognizes the country's top companies for diversity and inclusion management. The automobile manufacturer, which also ranked as the No. 1 Top Company for Board of Directors, was recognized as a diversity leader in LGBTQ employees, Black executives, the hiring of women of color, and more. "The past year was unlike any other we've faced, yet Toyota's fundamentals remain the same," said Sandra Phillips Rogers, Toyota's chief diversity officer and chief legal officer, in a statement. "These results reflect the strong commitment and collaboration of our employees across the company. We would not be where we are today without their efforts."
⓶ TECH TALENT: Looking for a startup job? A virtual tech talent tour will spotlight Dallas on Clubhouse in June. Launched by Washington, D.C.-based venture firm Revolution and the Rise of the Rest Seed Fund, it's part of a week-long startup and tech "tour" across the country. Attendees can learn about more than 1,000 open job opportunities at 100-plus venture-backed companies and join Steve Case for a virtual career fair discussion on trends, predictions, and startup culture. Get details and register here.
⓷ APPROVAL PLATFORM:  Grapevine-based Car Capital, a fintech founded to provide dealers with capital and advanced tech to "help all consumers buy the cars they need," has named John Binnie and Kirk Shryoc as advisors. Binnie, previously vice chairman of corporate and investment banking at Bank of America, and Shryoc, a managing partner at Hard Right Solutions and co-founder of Mobility Financial Management are both investors in the company. Car Capital recently closed on an $8.8 million Series A funding round led by FM Capital in April. 
PLUS
⟫ BLACK TECH TALENT SYMPOSIUM: Blacks comprise roughly 14 percent of the U.S. population, yet only about 8 percent of all computer or mathematical workers are Black. The disparity is even wider at the executive level, where about 2 percent of IT managers are Black."How can that be, in the age of Black Lives Matter?' points out Dallas-based Peter Beasley, co-founder of Blacks United in Leading Technology International, or BUiLT.
That's why nonprofit BUiLT and several leading organizations have banded together to hold the inaugural North Texas Black Tech Symposium from June 15-17.  As Beasley puts it: "There is no talent pipeline problem," he said. "Black tech talent is widely available, especially in North Texas."
---
Monday, May 10
⓵ BIO BOOST: "The strongest proof point for Dallas's life science market potential is the investment that national companies are making in the area," writes JLL's Ethan Garner in D CEO, noting BioLabs' first incubator location that's not on either coast located at Pegasus Park. He breaks down three key factors boosting the region's rise as a life science hub: momentum, talent, and potential. JLL recently published the Life Sciences Emerging Markets Index, which looks at first-mover opportunities for life sciences companies and investors.
⓶  TECH TICKER: After four months of gains, employers across all sectors of the economy reduced their hiring of IT workers by some 234,000 positions, per CompTIA analysis. But at No. 3 in the nation, Dallas is in positive territory for IT job postings, behind New York and D.C., the new report shows. Texas overall ranks No. 2, adding 1,000 jobs in April. The Lone Star State also had a rise in remote/WFH positions, for a total of 8,600.
⓷  RICH LIST: The DBJ takes a look at Dallas-Fort Worth's 27 billionaires. Alice Walton tops the local list by a wide margin: The art curator and daughter of Walmart founder Sam Walton has an estimated net worth of $61.8 billion. Also noted: Elon Musk, who relocated to the Austin area, is the richest man in Texas—and No. 2 in the world.
WHAT ELSE?
⟫ FUELING FITNESS: Dallas-based Smoothie King is now the "official smoothie of the Dallas Cowboys."  A new seven-year partnership puts the purpose-driven health and fitness brand together with nutrition experts from the team to create a custom blend. "We're huge Cowboys fans here at Smoothie King," says CEO Wan Kim. 
⟫ NEW MARKETS:  Axxess, a Dallas-based tech innovator for healthcare at home, is making its staffing and scheduling solutions available nationwide. The fast-growing company's phased rollout of Axxess CARE "has proven it works as a transformative way to deliver care," says John Olajide (above), CEO of Axxess. "There is simply no other solution like it to help address staffing challenges," he says. Axxess, which was founded in 2007 by Olajide, believes that the future of healthcare delivery is in the home. The company has processed more than $24 billion in claims and served some 2 million patients with its suite of services. 
---
Friday, May 7
THE TOP 10 THIS WEEK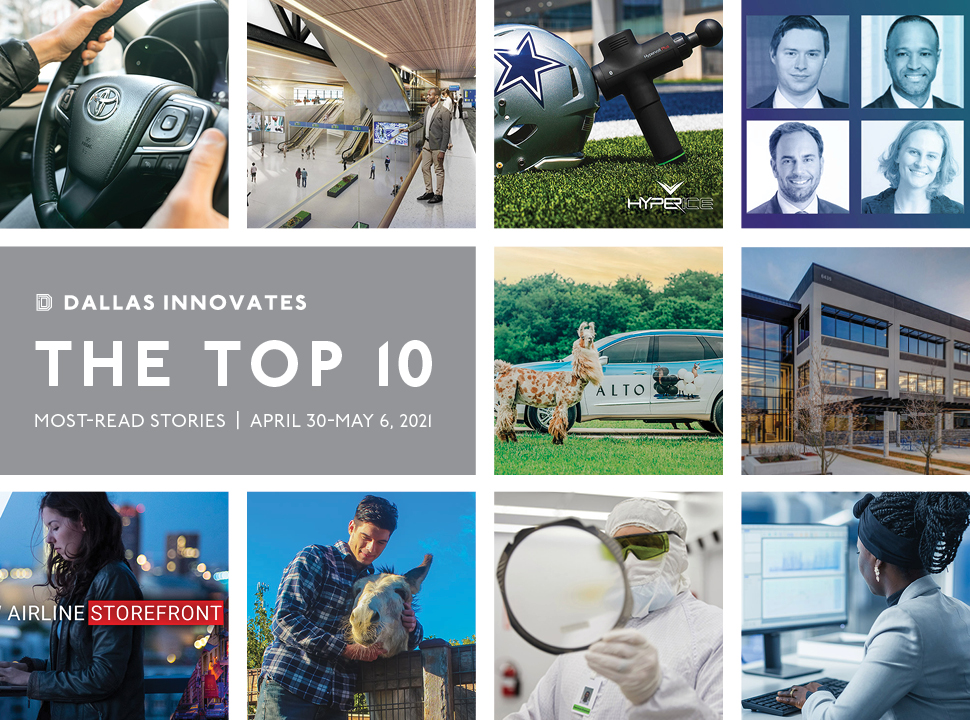 ⓵ Toyota Just Parked Its Insurance Agency in Plano with First TIMS HQ
⓶  Texas Central Signs $1.6B Electric Installation Deal for Bullet Train
⓷  The Dallas Cowboys Are About To Get Thumped — By $700M Recovery Tech Firm Hyperice
⓸  DI People: Keurig Dr Pepper, Berkshire Biomedical, Caris Life Sciences, and More Make Moves
⓹  Arty Automobiles: Alto and Gray Malin's Collaborative Art Car Will Soon Drive Dallas' Streets
⓺  Careington Expands Its Corporate Campus in Frisco to Fuel Growth and Product Innovation
⓻  Sabre Partners With Delta on a New Storefront That Makes Airline Offerings Easier to Understand
⓼  Denton Nonprofit to Open Bob's House of Hope, a Safe House for Young Men Exploited by Sex Trafficking
⓽  Apple Invests $410M in II-VI, Supporting 700+ Jobs in Sherman and Other U.S. Cities
⓾  Dallas' Trinity Hunt Partners Acquires 3 Tech Companies, Launches Plano-based Argano
THREE THINGS
⓵  DELIVERY DETAILS: The Container Store has partnered with Instacart to launch same-day delivery in as fast as an hour from its 93 locations. The partnership kicks off in Texas and will roll out nationwide in the coming weeks. The Coppell-based specialty retailer, which claims the origination of the retail concept for organization products and storage solutions, got its start in 1978.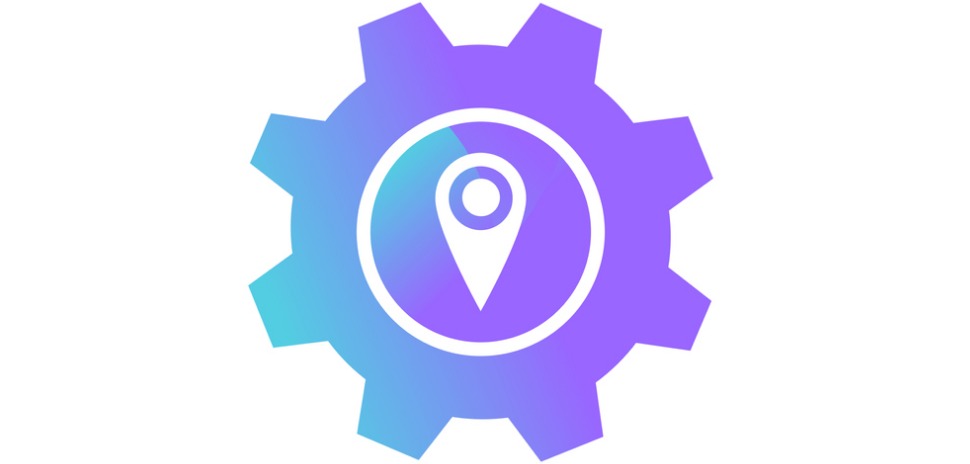 ⓶ BANKING BUSINESS: European fintech Revolut has picked Dallas for a third U.S. office. The company, which has offices in the New York and San Francisco areas, plans to hire 300 folks by year end, the Dallas Business Journal reports. Those hires would make Dallas the company's biggest U.S. metro in terms of employees. Revolut's local employees are working remotely at present, but will pick a location, the publication writes. The company, valued at about $5.5 billion, is ramping up in the U.S. with its "fresh approach" to help retail and business customers with currency exchange, spending management, and more. 
⓷ POWERED UP: The University of North Texas and UT Austin have teamed up to give researchers access to UT's Texas Advanced Computing Center. The TACC has developed some of the world's most powerful computer resources, including the ninth fastest supercomputer in the world known as Frontera. Mark McLellan, vice president of UNT's Division of Research and Innovation says the collaboration will boost computing power and cyberinfrastructure resources for the school's research teams which will have "extraordinary long-term impacts."
WHAT ELSE?
⟫ PRIVATE PLANS: Plano-based At Home agreed to sell to private equity firm Hellman & Friedman in a $2.8 billion deal announced on Thursday. The deal, which "no doubt takes both the retail and home furnishings world by a bit of a surprise," immediately spiked the company's stock price yesterday, according to Forbes. It's the latest twist in an up-and-down history, that's been "very up" recently: The company, which has roots in craft-space store Garden Ridge that went into bankruptcy in 2004, rebranded and went public in 2015. Since then, it's grown "far beyond its Texas HQ" with about 220 stores and annual revenue of about $1.8 billion, the publication says.
⟫ FITNESS FUNDING: Southlake-based startup Predictive Fitness, which uses big data, advanced analytics, and AI to optimize health and fitness for people, has raised more than $1.5 million in equity funding from nine investors on its $2 million offering, per an SEC filing. The startup reported raising $800,000 last year and aims to takes the guesswork out of training and performance by using biometrics, genetics, and activity data.
⟫ FUTURE OF FOOD: The ghost kitchen concept took off in the pandemic, and Garland-based Revolving Kitchen, which operates something like a coworking space for commercial kitchens has grown alongside the trend. The startup expects to hit capacity this summer and looks to open three new locations in Dallas, Plano, and Allen, reports the Dallas Business Journal. In other recent moves, founder Tyler Shin launched a virtual food hall app that allows people to order from multiple restaurants with a single delivery fee. Read more about how the innovator is helping restaurants cook great food in our Q&A.
⟫ FOLLOW THE MONEY: Carrollton-based logistics startup Selery is getting backing to the tune of $2 million to boost its e-commerce efforts, reports the Dallas Business Journal. Provided by Dallas-based Cypress Growth Capital, the deal gives assistance but without taking on dilution, Selery CEO Jason Taylor said in the publication.
---
Thursday, May 6
THREE THINGS
⓵ OVERDRIVE: Innovative on-demand auto mechanic RepairSmith has expanded to Dallas and Houston, with Austin soon to follow. It makes sense to rev up in the Lone State State: Our residents drive nearly 50 percent more miles per year than residents in other urban locations, the company points out. Founded in 2019 in LA, the startup was named to Fast Company's list of 10 "most innovative transportation companies of 2021," alongside Tesla, Waymo, and more. The Daimler AG-backed shop-on-wheels makes house calls in customized Mercedes Sprinters and other vans to service business fleets and individual car owners. It also offers a free repair program called Jump Start for nonprofits.
⓶ HOT LIST: Luxe hotel Thompson Dallas is the city's only hotel to make Conde Nast's new list of 69 best new hotels in the world. The hotel, located in the historic George Dahl– designed 52-story The National on Akard St., was part of one of the largest adaptive reuse projects in the history of Texas. The more than $450 million preservation project included the reuse of salvaged materials and restoration. The hotel, which opened last November, is one of three hotels in Texas listed—and among only 24 in the U.S.
⓷ SMART COOKIES: The Girl Scouts of Northeast Texas have teamed up with Comerica Bank for a "$ensible program." Known for their cookies and STEM programs, the scouts are adding financial education to their patch list—proof of "building money management skills now that can continue to pay off decades in the future," according to My Sweet Charity.
---
Wednesday, May 5
THREE THINGS
⓵ LOVE SHOTS: Had your vaccine? Time to take a shot at romance! The trend has injected passionate sales growth in Match Group's dating apps businesses, reports the DBJ. With COVID vaccines flowing, more people are swiping right—and closing their social distances. The company reported double-digit subscriber growth in the first quarter, with operating income of $189M, up 38 percent. It expects 22-24 percent growth in Q2. "As we head into summer, with a growing number of people getting vaccinated, we cannot help but be excited about the future," said a shareholders letter from CEO Shar Durbey and COO Gary Swidler. Match shares were up as much as 10% in trading today, reports Bloomberg.
⓶ SPORTS SPURT: Sportsdigita has raised $5M to help double its size—and open an office in Dallas. The Edina, MN-based sports marketing tech company is getting the bulk of its funding from Peak6, which also led Sportsdigita's $3M 2017 seeding, reports the Minneapolis/St. Paul Business Journal. CEO Angelina Lawton hopes her company will grow from 52 employees to 100+ by end of year, with the new Dallas office supporting the growth. The company's marquee product: Digideck, a cloud-based presentation tool providing virtual tours of stadiums and other multimedia experiences, for sports teams and corporate clients alike. Lawton earlier estimated sales topping $10M in 2021.
⓷ A PAIN IN THE CAPSULE: An all-female design competition team at TWU faced an out-of-this world challenge: curing headaches in space. The five kinesiology seniors competed in the Texas Space Grant Consortium Design Challenge Showcase April 20-21. The NASA-sponsored TSGC Design Challenge offers undergraduate students an opportunity to propose, design, and build a solution for NASA mission objectives. The TWU team conquered microgravity by designing a two-piece "Mask-Gaiter" to regulate CO2 inhalation and blood temperature in the brain. Twenty teams participated virtually in a final Q&A session with judges; the TWU team placed seventh.
What else?
⟫ SHOE'S ON FIRST: The group behind Dallas management consulting company Collaborative Mind (CMIND) is Kickstarting Nebula Mat: a "highly intuitive smart door mat that automatically releases a medical-grade mist that minimizes germs from the bottom of your shoes," the company said in a statement. One shoe can carry 440,000 particles of nasty bacteria, the company says. To fight them, the mat has replaceable misting pods with an EPA-approved solution, and a microfiber drying area. Science marches on!
⟫ PAY UP: KarbonPay, a cloud-based payroll calculations SaaS tool, has hit a $500K Wefundr crowdfunding milestone, raising its total funding to nearly $700K, reports NTX Inno. The company is looking to top out its crowdfunding raise at $1.07M with a pre-money valuation of $6.2M. KarbonPay was also recently selected to raise funds through a private crowdfunding raise on Fundable, which could net the company and its founder Brad Price $500K more.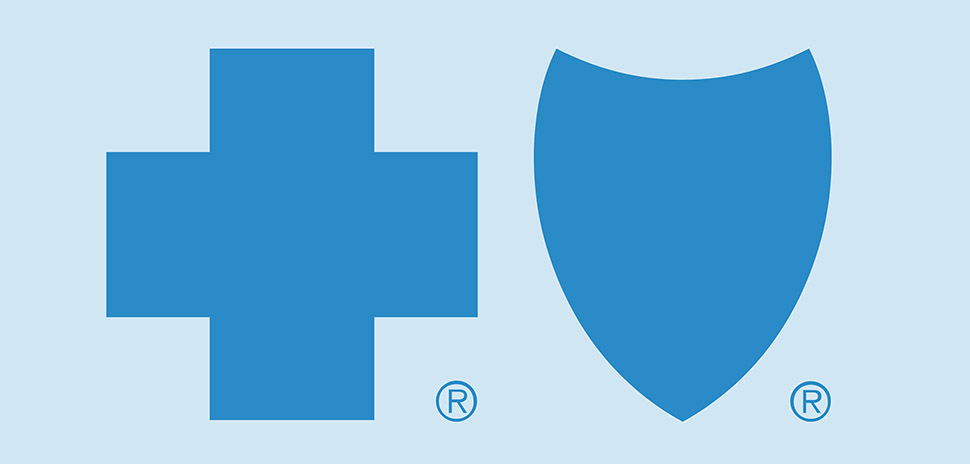 ⟫ VERY BENEFICIAL: Startup Collective Health has reached a $1.5B valuation after raising $280M in new funding, reports the DMN. Its investors include Health Care Service Corporation, a major seller of Blue Cross Blue Shield health plans. Health care "needs to become like anything else that you buy for the enterprise: a primarily data driven-decision," Ali Diab, Collective Health's co-founder and chief executive officer, told the DMN.
Tuesday, May 4
THREE THINGS
⓵ SENIOR SMART LIVING: Fast-growing Plano touchless tech innovator Enseo has expanded into senior living with smart apartment solutions. Called "Fido," Enseo's room control system aims to simplify technology for residents and provide operating savings for communities. Taking into account the unique challenges of seniors, the company also offers fall prevention lighting, sensors to avoid floods, and more.  COVID underscored "the importance of communication, entertainment, and smart living spaces for seniors, said Vanessa Ogle (above), CEO and founder of Enseo Holdings, in a statement. "We've spent 21 years providing these exact services." The system was recently installed in the Calif.-based Atria Newport Beach community. 
⓶ ESPORTS EVENT: Plano-based collegiate sports marketing company Learfield IMG College is adding to its intercollegiate esports league. Level Next, which was originally created in partnership with video game icon Electronic Arts, will add a new game titled "Rocket League" thanks to a new partnership with Psyonix. The Level Next Rocket League Spring Showcase, a free nationwide event is now open for registration to players attending a four-year accredited university.  Beginning on May 10, the showcase includes a $125,000 total cash prize pool. Learfield's "long-term plan was to transform itself from a sponsorship sales organization into a digital, data, and content business," reported Sports Business Journal earlier this year.
⓷ TECH TAKEOFF: Commercial real estate veteran Bob Young says industry tech and research teams rose to the challenge of the pandemic. The technology tools expanded to meet the moment—and they'll be a part of going forward, according to the Weitzman exec. Young shares his take on how COVID has propelled CRE tech in D CEO. 
PLUS
Dallas Cowboys quarterback Dak Prescott has taken a 20 percent stake in sports-themed bar and eatery Walk-On, CNBC reports. The co-ownership deal holds a "genuine connection" for Prescott since it's based in his home state Lousiana. The quarterback recently invested in Plano-based connected workout service OxeFit.
---
Monday, May 3
THREE THINGS
⓵ BIG BUCKS FOR SMALL BIZ: Comerica Bank has committed $5 billion to small business lending over the next three years. It's also expanded its RISE! Initiative to help boost small business growth. "Coming out of this pandemic, now more than ever, small businesses need our support," said Cassandra McKinney, EVP of Comerica's Retail Bank. Last year Comerica made nearly 20,000 loans totaling $3.9B under the Paycheck Protection Program (PPP). So far in 2021, it's funded $1B in the second PPP round. The bank has also invested in local nonprofits and directed $12M to aid small and micro businesses in communities adversely impacted by COVID-19. It continues to support Comerica $ense programs, Small Business Bootcamps, and the National Business League's Black Capital Access Program.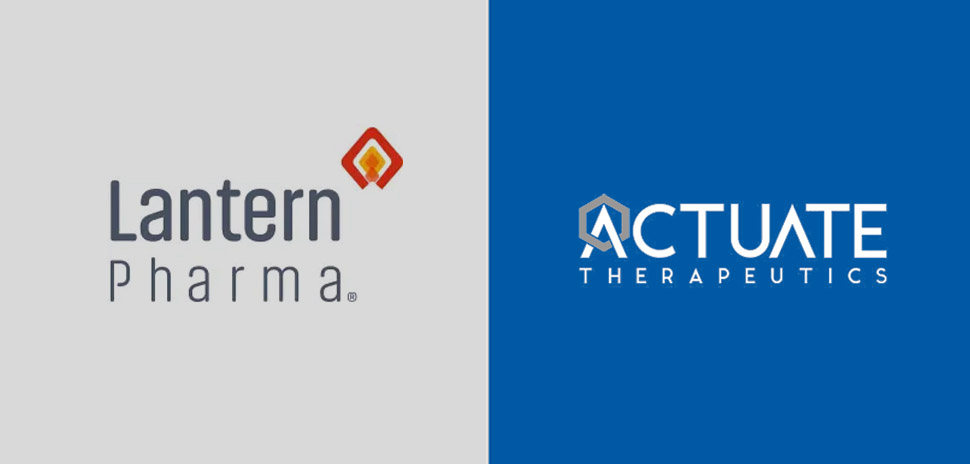 ⓶ MAGIC LANTERN: Dallas-based Lantern Pharma has formed an R&D collaboration with Actuate Therapeutics to focus on leveraging Lantern's RADR machine learning technology, large-scale oncology datasets, and artificial intelligence platform. The goal: Accelerate key aspects of Actuate's 9-ING-41 drug candidate, a best-in-class GSK-3β inhibitor currently in multiple Phase 2 clinical trials, including for pancreatic cancer. Under the deal, Lantern will receive upfront equity in Actuate subject to benchmark conditions. As we noted in November, Lantern had surpassed 1 billion data points on its AI platform. That figure has since rocketed to 4.6 billion, Lantern reports. According to the journal Cancer Medicine, biomarkers used in patient stratification and monitoring in oncology clinical trials improve the likelihood of drug regulatory approvals by a factor of five. 
⓷ CAT IN THE BAG: The electrifying news landed Thursday: Caterpillar is moving its Electric Power Division to Las Colinas. According to the DBJ, Caterpillar will take multiple floors in Williams Square's West Tower, with an early 2022 move-in and potentially "hundreds" of jobs. Caterpillar is merging offices from several states for the Irving move. The division delivers custom power solutions, electric power products, and applications from smart energy storage to microgrids to gas gensets that help convert biogas to clean energy. "The Dallas Regional Chamber is thrilled that Caterpillar, one of the world's great and most admired companies, has decided to establish a regional headquarters presence in Irving," Dale Petroskey, president and CEO of the Dallas Regional Chamber, told the DBJ. "The Dallas region's diverse economy, abundance of outstanding talent, and excellent quality of life will make for an ideal location for Caterpillar and the team moving to the region."
QUICK HITS
⟫ DIGITALLY OPERATIC – Now you can spend a night at the opera anywhere, 24/7. The Dallas Opera just launched its new subscription streaming platform  thedallasopera.TV at $4.99 a month, with originals available to all as rentals.
⟫ RING AROUND THE SCHOLAR – Dallas-based Kimberly-Clark is awarding 2021 Bright Futures Scholarships worth $960K to 48 college-bound students. Past recipients have become successes in medicine, education, and engineering. 
⟫ GREAT OUTDOORS – Irving-based PrimeSource Building Products, Inc., is acquiring Tampa-based Nationwide Industries, a provider of highly engineered outdoor living and security products. PrimeSource is backed by Clearlake Capital Group, L.P.
---
Friday, April 30
TOP 10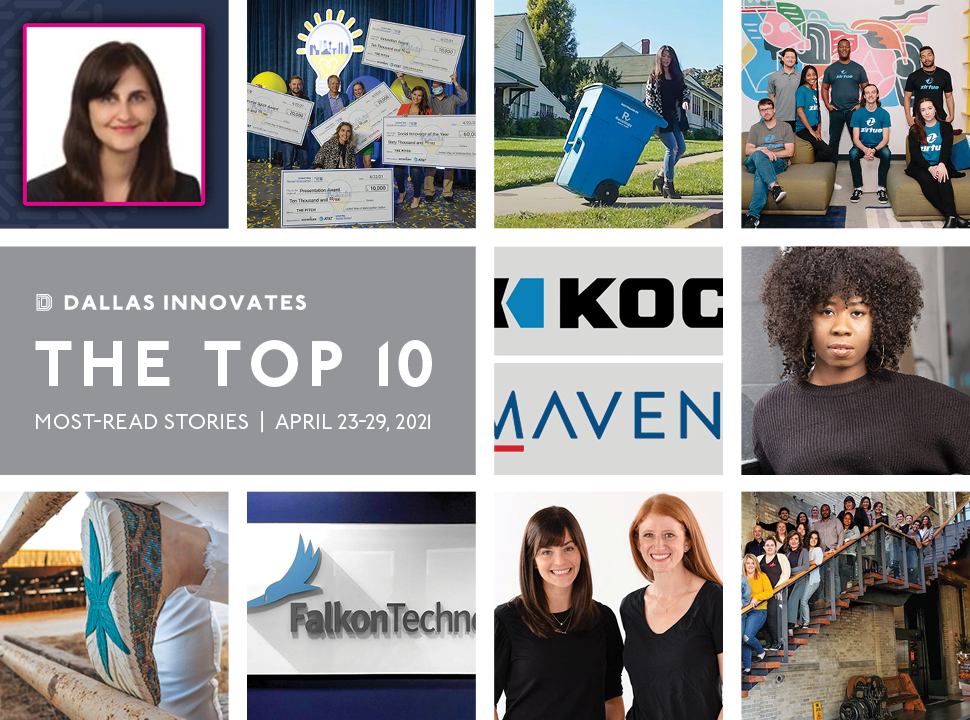 ⓵ New York Fintech Katapult Hires Execs Following an HQ Move to Plano
⓶ The Pitch: Cornbread Hustle Sweeps Five Categories, Including Social Innovator of the Year
⓷ Denton Nonprofit Carton Council Wants to Make Sure Cartons Don't End Up in Landfills
⓸ Dallas Fintech Zirtue Receives Investment From Northwestern Mutual, Bringing Its Total Seed Funding to $4M
⓹ Mavenir Gets a $500M Investment From Koch Strategic Platforms
⓺ Dallas-Based Hair and Beauty Startup You Go Natural Raises $2 Million in Seed Funding Round
⓻ Handcrafted Footwear Company Twisted X Raises Minimum Wage and Invests in Its Talent
⓼ Falkon Technologies to Double Team, Expand Footprint With a Grant from the McKinney Innovation Fund
⓽ Made For Motherhood: Neiman Marcus Veterans Create Luxury Activewear for Moms-To-Be
⓾ Medchart Raises $17M in Seed and Series A Funding to Hire Talent, Expand Product Innovation
THREE THINGS
⟫ MUSCLING IN: The Dallas Cowboys are about to get thumped—by $700 million recovery tech firm Hyperice. A new multi-year partnership will optimize player performance with innovative handheld percussion massage devices and other tech. "At the Dallas Cowboys, we're always in search of cutting-edge technology that helps our athletes recover quickly and efficiently to stay on the field," Cowboys Head Athletic Trainer Jim Maurer said in a statement. Valued at $700 million, Calif.-based Hyperice has attracted $48 million in investments from the NBA, the NFL's investment arm 32 Equity, and athletes including Super Bowl MVP Patrick Mahomes, the Houston Texans' J.J. Watt, the Washington Wizards' Russell Westbrook, golfer Ricky Fowler, tennis star Naomi Osaka, and other sports royalty.
⓶ FORE IN FRISCO: PGA of America's headquarters (rendering above) is relocating from Florida and reached its construction midpoint last month. Meanwhile, the OMNI PGA Frisco Resort has been waiting to tee off through much of the pandemic. Now construction is finally underway, the DMN reported yesterday. As we noted back in April 2019, PGA of America CEO Seth Waugh envisions the resort as part of an innovative "Silicon Valley of Golf" in Frisco. With 500 rooms and 125,000 square feet of conference and meeting space, the resort will be part of the PGA's 600-acre, $500M+ development—which will feature two championship-level golf courses, a golf entertainment district, a technologically advanced retail village, and the PGA's new 106,622-square-foot HQ. The project could generate $2.5 billion in economic impact over the next 20 years, according to a Frisco-commissioned feasibility study.
⓷ TO THE MOON: Dallas-based Jacobs, which is NASA's largest services contractor, has delivered the final piece of Artemis I flight hardware to the Kennedy Space Center this week. It's a critical step in the preparation for the launch of the Space Launch System rocket. An uncrewed Orion spacecraft will rocket around the moon and back to Earth later this year. That test flight paves the way for future Artemis missions with astronauts, according to the company.
WHAT ELSE?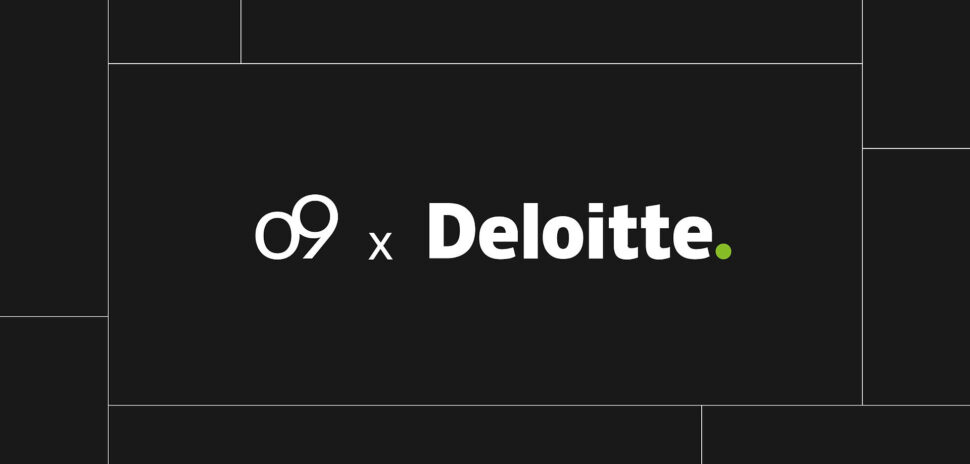 ⟫  DONE DEAL: Dallas-based o9 Solutions, which became one of North Texas' newest unicorns last year, has a "new chapter" in its partnership with Deloitte. A new agreement extends their collaboration to operate services through a Center of Excellence. The team-up aims to accelerate digital transformation and value realization in the CPG, retail, high-tech, and industrial products sectors with improved delivery timelines, cost, and user adoption. "Operating successfully in today's complex supply chain networks requires a new mindset," said Adam Mussomeli, a principal at Deloitte Consulting, in a statement. AI software-maker o9 Solutions, founded by tech entrepreneurs Sanjiv Sidhu and Chakri Gottemukkala in 2009, raised a $100 million investment from KKR's second tech growth fund in 2020. The company brings together tech innovations into one platform.
⟫ PUSH BACK: This week, the experts at the Parkland Center for Clinical Innovation revised their estimate of when Dallas County could hit herd immunity to late June or July. That's partly due to a dropping of demand for vaccinations, per PCCI.  Herd immunity, defined as when 80 percent of folks are vaccinated or have had COVID-19, is at about 64 percent of the threshold, Dr. Steve Miff (above) said on WFAA. D Magazine takes a look at 12 Dallas ZIP codes that have hit 80 percent herd immunity. 
---
Thursday, April 29
THREE THINGS
⓵ TECH TALENT: U.K.-founded cashless payment tech startup Tappit, which is planting its U.S. roots in Plano, has a new CFO. Jonathan Simkins most recently led the spinout of cybersecurity company Appgate from Cyxtera Technologies. One of his first priorities? Hire more people, writes Fortune. "I don't feel right now we have enough employees to handle the interest we're getting and the demand for the product, which means we're leaving out future revenue," he says in the publication. The privately held company provides global payment and data ecosystems for sports, events, venues, and stadiums. The startup, which competes with the likes of Apple Pay and Google Pay, currently has less than 20 U.S. employees with multiple jobs listed on LinkedIn. The new CFO is bullish on the product: "I'll put it this way, I took this job when I saw the data product. It blew me away," he says in Fortune.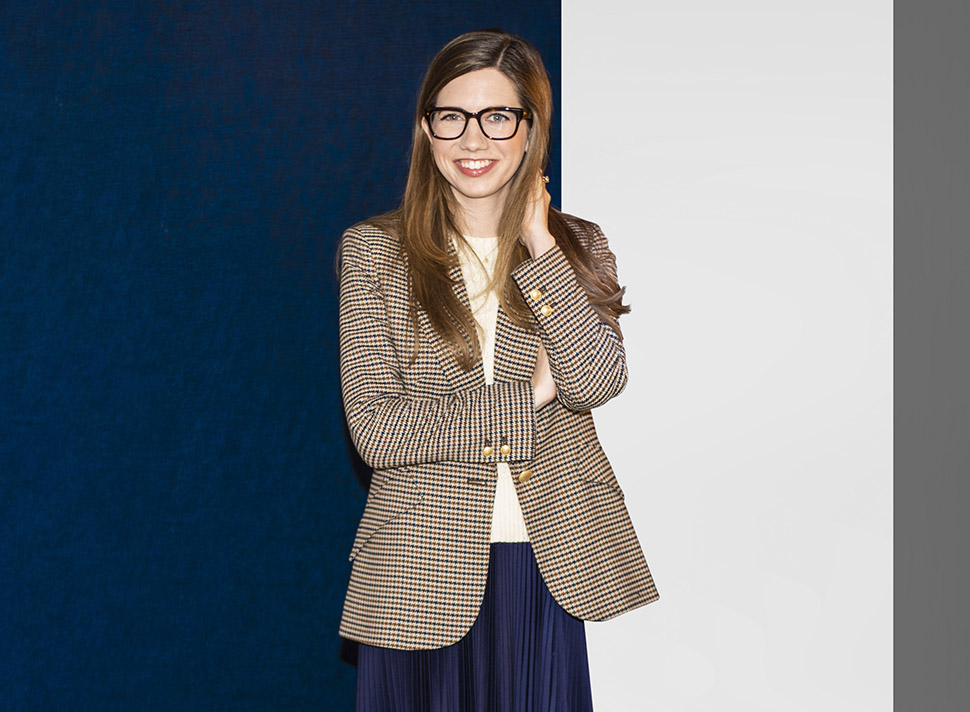 ⓷ (FAIR) TRADE TALK: RevTech Ventures has a brand new show for innovators. Called The Rev Show, this month's episode features Dallas-based Rachel Bentley of The Citizenry (above), one of RevTech's earliest investments, and Kinda Lincoln of Raven + Lily, an emerging Austin-based brand. You'll also learn about a blockchain-as-a-service platform that can help "prove up" claims such as "fair trade," "certified organic," and "certified green" with an audit trail back to the source. Topl, one of RevTech's newest investments, will take a deep dive on how to build profitable brands with fair trade as a core principle. RevTech Managing Director Dave Matthews' One-Man-Band is the musical guest. Register here to catch the show hosted by Craig Shacklett tomorrow (Friday, April 30) at 5:30 p.m.
PLUS
⟫  The DEC Network's flagship State of Entrepreneurship event announced its speaker lineup and a new title sponsor that helps take innovations from idea to market in 30 days. The hybrid event, which celebrates the people behind North Texas' thriving startup ecosystem, will take place in person and virtually on May 5. This year attendees can enter to win $100,00 of startup support.
---
Wednesday, April 28
⓵ NEW HIRE: NTT DATA announced it's bringing health equity thought leader Michael Petersen onto the team as its new Chief Clinical Innovation Officer. He is expected to help the Plano-headquartered company develop the agenda and lead discussions around product and service design, technology access, and more to address inequities and deliver on services to improve health justice, per a statement. By bringing Petersen onto its growing healthcare consulting leadership team, NTT DATA is able to build on its commitment to better health and wellbeing.
⓶ TALENT AND CULTURE: In other hiring news, Nikki Wilson is joining The Richards Group as its first chief talent and culture officer. Her addition is expected to further the Dallas agency's commitment to a broader and more diverse workforce, while focusing on its people. Wilson will also be part of The Richards Group's newly appointed Leadership Council. Prior to her new role, Wilson was the human resources and labor relations director at General Motors, where she worked for 18 years.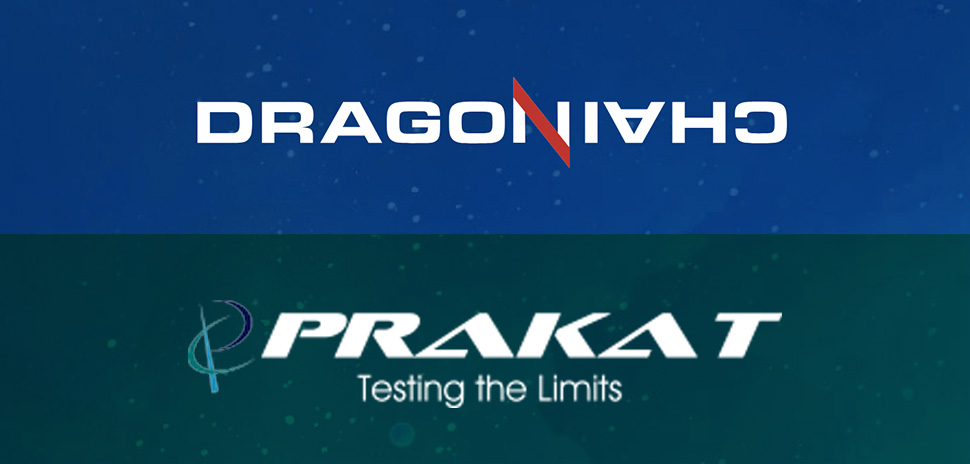 ⓷ BUSINESS WORKFLOW:  Prakat Solutions, a tech company with offices in Dallas, has partnered with Dragonchain to create niche clean energy, fintech, and healthcare blockchain solutions. The partnership creates a unique 'blockchain for business' solution that began as the 'Disney Private Blockchain Platform,' says Prakat CEO Anuradha Biswas. Dragonchain founder Joe Roets created the blockchain technology at The Walt Disney Company in 2014. The patented tech, which can process hundreds of millions of transactions in 24 hours, is multi-currency and quantum-resistant, according to Prakat.
PLUS
⟫  TRANSIT LEADER: Since Dallas Area Rapid Transit's Gary Thomas retired last year, the DART board of directors has announced its next president and CEO as Nadine Lee, who is joining the team from the Los Angeles County Metropolitan Transportation Authority (METRO). Per D Magazine, Lee served as the chief of staff at METRO and was at the helm of its $2.1 billion Better Bus Initiative. Lee brings a plethora of experience to the role as she is also a professional engineer registered in Colorado and Kansas and previously helped develop bus rapid transit projects with the Denver Regional Transportation District. DART also recently announced a new bus network it has in the works.
⟫  SEEDING IMPACT: Dallas' Impact Ventures, a nonprofit on the cusp of launching the Dallas Inclusive Capital Fund, has announced a $200,000 "catalytic investment" from the Phillips Foundation. The new capital fund is the first locally grown and minority-led integrated capital fund for woman- and BIPOC-led businesses in North Texas, per Impact Ventures. "We're honored to invest in Impact Ventures' expansion at such an inflection point," said Elizabeth Carlock Phillips, executive director of the Phillips Foundation. The seed funding follows a recent $450,000 grant received by the nonprofit from the Communities Foundation of Texas.
---
Tuesday, April 27
THREE THINGS
⓵  HEMP JEANS?: Dallas' Panda Biotech has expanded its collaboration with global apparel company Kontoor Brands, which includes Wrangler and Lee in its brand portfolio. Together, the companies aim to bring traceability and scale to U.S. textile-grade cottonized hemp. Kontoor sees sustainable hemp as "the perfect complement fiber to cotton," per Sourcing Journal.  Panda Biotech, a "first mover" in the relatively new industrial hemp fiber industry, was founded by Bob Carter, an entrepreneur who also started Panda Power Funds, a private equity firm in the clean energy space, and Panda Energy International, a power plant construction company.
⓶  SELF-DRIVING SALE: As Lyft ride-hailing demand rebounds, the company is selling self-driving unit Level 5 to a Toyota subsidiary for $550 million, reports Bloomberg. Woven Planet Holdings, an extension of Toyota's research division, aims to advance self-driving car technology. Lyft's deal follows that of Uber, which sold its autonomous group to Aurora Innovation last year.
⓷  FITNESS FLAGSHIP: Dallas fitness franchise Gold's Gym, which was acquired by RSG Group last year, has introduced the "gym of the future" at its Berlin flagship campus where its brand owner is headquartered. Noted as a proof of concept and the inspiration for all future Gold's Gyms, it's also the first commercial gym with a LEED Platinum certification, the company says. Take a drone flythrough tour here.
WHAT ELSE?
⟫ Amazon has launched in-garage grocery delivery in more than 5,000 cities, mere months after the program's pilot in Dallas and four other cities. In other news, a report says Amazon will pass Walmart in retail sales in 2025, suggesting the e-commerce giant has momentum on its side. 
⟫ A North Texas vaccine trial focused on kids is about to be underway. Fort Worth's Benchmark Research is enrolling kids as young as six for trials of the Novavax vaccine, per NBC 5 DFW.
⟫ High-tech wine bar Vinotopia at Legacy Hall in Plano will let folks try before they buy with Wine Station smart dispensers for small sips. The hybrid bar and shop, a new concept from FB Society, opens on April 30. 
---
Monday, April 26
THREE THINGS
⓵ DONE DEAL: Dallas-based DJO Global, a maker of medical tech that aims to get and keep people moving, closed its acquisition of MedShape, a privately held company founded in 2005 that makes innovative orthopedic shape memory devices—its fourth in under six months. The company has "taken another giant step" to being a major player in the ortho device market, writes Fierce Biotech. DJO itself was acquired by publicly traded tech company Colfax Corporation (NYSE: CFX) in more than $3 billion deal in 2019. Colfax had big news in March: The company will split into two public companies next year. That split—with "businesses including DJO forming a new, stand-alone orthopedic device company"—will create a not-yet-named medical device company based in Wilmington, Del., along with a significant presence in Dallas, per Medical Design and Outsourcing.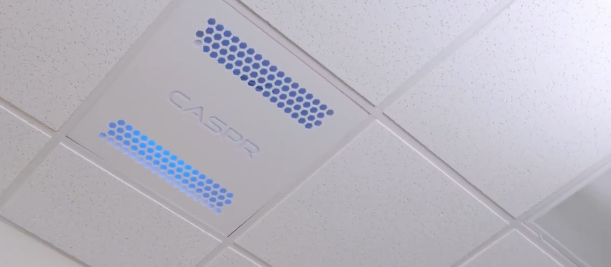 ⓶  RAISING THE ROOF: Addison-based disinfection tech company CASPR Group has a new air-cleaning solution for building managers and owners: Blu Tile. Rather than needing HVAC installation, CASPR says its solution is as easy as replacing a ceiling tile, according to CEO Scott Wheeler.  CASPR's unique patent-pending tech converts oxygen and moisture in the air to low levels of hydrogen peroxide, which are dispersed continuously throughout a building, reducing pathogens in the air and on surfaces safely, the company says.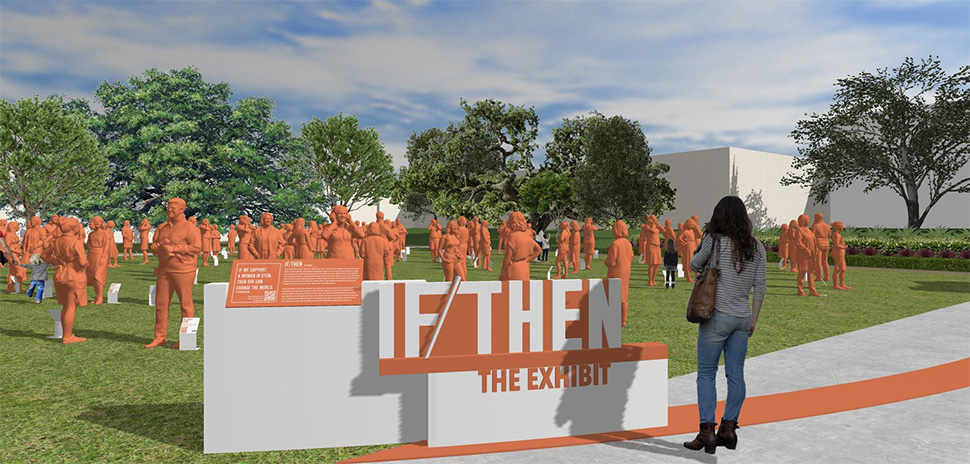 [Image: Courtesy IF/THEN]
⓷  ART OF THE POSSIBLE: NorthPark Center in Dallas will host the most life-sized statues of women in one place. #IfThenSheCan—The Exhibit, a free exhibit on display from May 15 to Oct 2021, features more than 120 female STEM professionals and role models from a variety of industries including entertainment, fashion, sports, business, and academia. Each woman's full-length silhouette was 3D printed in the largest scale project of its type. Nicole Small, CEO of Lyda Hill Philanthropies and founder of the IF/THEN initiative wants to showcase what's possible for girls in STEM. The organization's commitment is unwavering: "IF she can see it, THEN she can be it."
---
Friday, April 23
THE TOP 10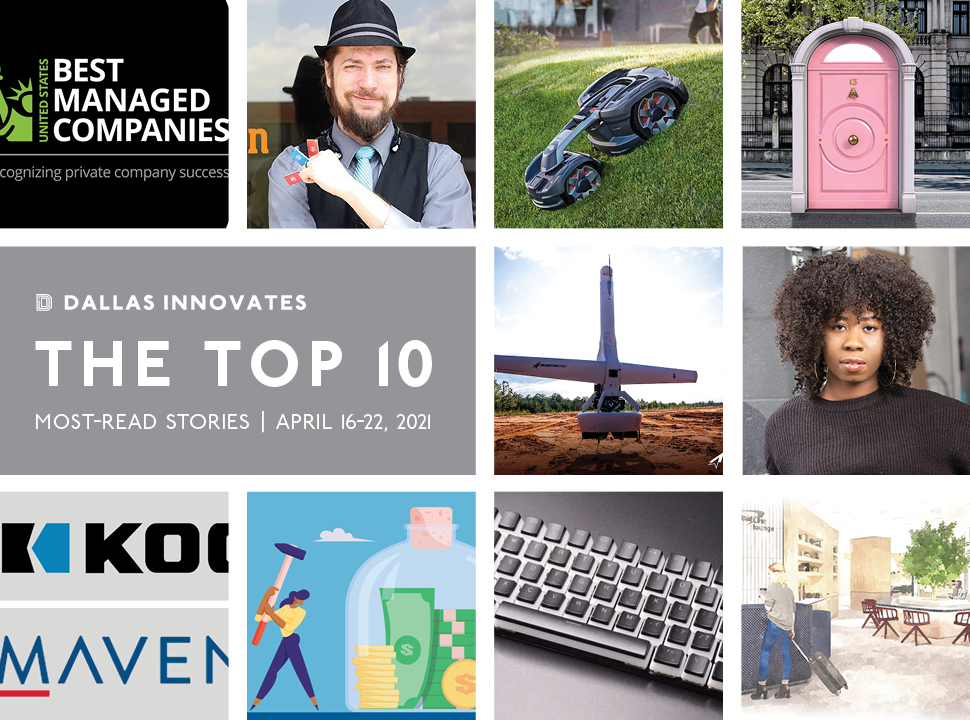 ⓵ Two Dallas Companies Make Deloitte and Wall Street Journal's Second Annual U.S. Best Managed Companies List
⓶  Ask Doctor Bitcoin: This Dallas Entrepreneur and Blockchain Expert Offers Free Advice for Emerging Crypto Market
⓷  Dallas-Area Robot Mowing Tech Firm Buys Mowbot, Deepens Ties to Sweden's Husqvarna
⓸  Virtually Beautiful: Mary Kay Launches Suite 13
⓹  Plano Aviation Manufacturer Unveils Latest Unmanned Aircraft System With More Power and Small Footprint
⓺  Dallas-Based Hair and Beauty Startup You Go Natural Raises $2 Million in Seed Funding Round
⓻  Mavenir Gets a $500M Investment From Koch Strategic Platforms
⓼  Dallas-Fort Worth Joins Bay Area and NYC in Addressing Lack of Venture Capital Funding for Female-Founded Companies
⓽  Plano-Based CharaChorder's New Kickstarter Product Wants to Help You Type Faster Than Any Other Keyboard
⓾  First Look: Capital One Reveals Plans for Its First-Ever Airport Lounge at DFW. Up next, D.C.'s Dulles.
THREE THINGS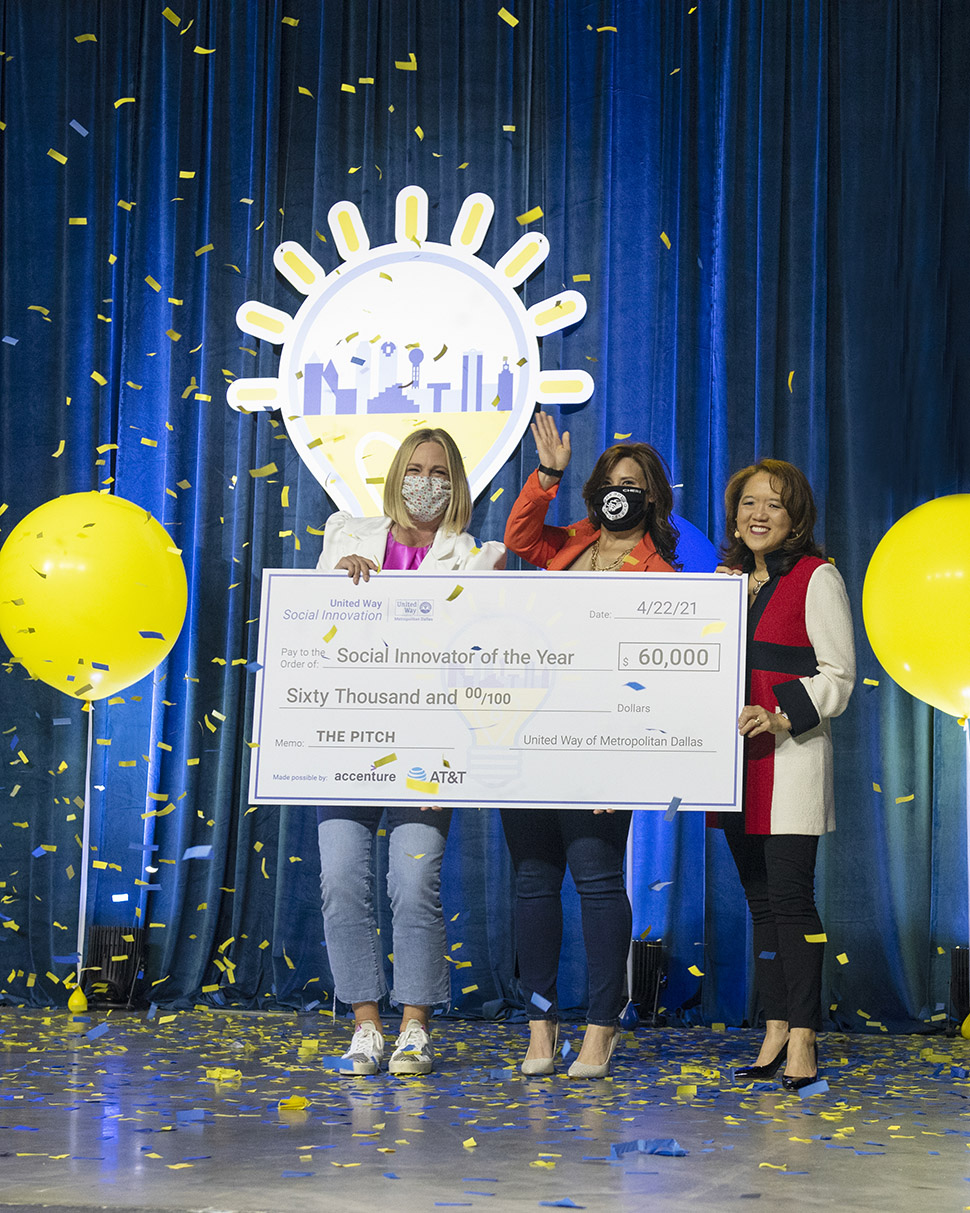 ⓵ THE PITCH: At United Way of Metropolitan Dallas' fifth annual social innovation competition, local staffing agency for second chances Cornbread Hustle won a total of $145,000 in funding. The startup was the winner in five categories, including Social Innovator of the Year. Presented by AT&T, The Pitch is a social innovation competition that culminates United Way's yearlong Social Innovation Accelerator program with Accenture (United Way is currently accepting applications for the next cohort, due April 30). Each competitor pitched their organization's innovative solutions to improve United Way's area of interest—education, income, and health—in North Texas. If you couldn't watch, check out our overview of every pitch. Also announced was United Way's plans to expand its social innovation work in North Texas with a new incubator program exclusively for women and entrepreneurs of color.
Pictured above, Cornbread Hustle founder Cheri Garcia was presented a $60,000 check and named Social Innovator of the Year by United Way's Jennifer Sampson and AT&T's Anne Chow.
⓶ GROUND BREAKER: Electronic parts maker Micropac Industries plans to invest $17 million in a new HQ and manufacturing facility in Garland that will double its space—and potentially, its workforce. The high-tech company expects to break ground in May, according to the Dallas Morning News. Founded in 1963, the company announced an accelerated pace of innovation last year, along with a new logo. The new mark was designed to "accentuate Micropac's drive to the new levels of innovation which accelerates adoption of technology and change in historically cautious markets,"  it said at the time. Micropac's products are used around the world in a variety of industries, including military, aviation, space, medical, and industrial.
⓷ EV EXPANSION: Electric vehicle maker Canoo will open executive offices in Dallas. The LA-based mobility tech company also announced the appointment of Executive Chairman and investor Tony Aquila to an expanded role as CEO. Aquila, one of the company's largest investors, will focus on bringing the company's EVs to the masses and maximizing the value of its intellectual property. Aquila expects to commercialize Canoo's previously announced vehicles, including a fully electric pickup truck, a multi-purpose delivery vehicle, and a lifestyle vehicle. "We don't have to wait for EV technology to become economic for consumers," Aquila said in a statement. "It already is, which is why our business model and our design is made for the delivery and tradespeople who rely on their vehicles for work—the people who build America."
The company recently revealed its purpose-built pickup truck, pictured above with a camper shell. The truck, which has a modular bed has more than 200 miles of range and "instant acceleration, Canoo says.
OPPORTUNITIES FOR INNOVATORS
Browse our curated selection of contests, nominations, pitches, and grants. From entrepreneurs to corporates, creatives to inventors, educators to social innovators, here's a roundup of goodies.
Deadlines coming up include:
Fast Company's Brands That Matter (Today)
Silicon Valley Bank's Southwest Investor Trek (April 26, 5PM CST)
Kubota's Hometown Proud Grant (April 27)
D CEO's Nonprofit and Corporate Citizenship Awards (April 30)
The J.M. Kaplan Fund's 2021 J.M.K. Innovation Prize (April 30)
Inc. 5000 (April 30)
Fast Company's Innovation By Design (April 30)
Fast Company's Next Big Things in Tech (May 14)
The Goldman Sachs

10,000 Small Business Program (May 27)
Go here for details and other upcoming opportunities.
---
Thursday, April 22
THREE THINGS
⓵ TRANSFORMATION TEAM: Mr. Cooper Group is partnering with Google on a new AI initiative that can help mortgage customers adopt digital services such as Google's DocAI. Coppell-based Mr. Cooper, one of the largest home loan servicers in the U.S., and Google Cloud engineers will work side-by-side to digitize the core mortgage process. The plan is to create a more personalized customer experience by using conversational AI to make things easier for customers—and the industry, per a news release. Google Cloud's Rajen Sheth, who handles AI and industry solutions, is ready to tackle transformation with Mr. Cooper: "The heavily manual practices required in the mortgage process creates a massive drain on the bottom line and overall operational efficiency."
⓶ IMPACT INNOVATOR: The first community foundation in Texas—The Dallas Foundation— has a new executive role. Drexell Owusu (above) has been named Chief Impact Officer, starting April 26. Most recently, Owusu led the Dallas Regional Chamber's efforts to equitably grow and develop the existing regional education and workforce pipeline as the Senior Vice President of Education & Workforce. In his new role, he'll lead a team focused on the Foundation's community impact strategy to reduce intergenerational poverty and improve child well-being. Owusu's career spans strategy, investment, and impact: Prior to his stint at the DRC, he founded Brave Capital Partners, an investment company focused on catalyzing minority communities and consultancy The Owl Group. Corporate leadership roles include Civitas, Blockbuster, FedExOffice, and Accenture. At Civitas, Owusu was responsible for managing the GrowSouth Fund, a double-bottom line investment fund focused on Southern Dallas.
⓷ LAST CALL FOR TECH TREK: Are you a tech-focused startup? Silicon Valley Bank and Wilson Sonsini have teamed up on a Southwest Investor Trek to showcase top early-stage companies. Startups can connect with and pitch VC investors. Eligibility for tech-focused companies—direct to consumer, B2B, mobile/web application, development tools, and digital health (not life science)—includes:
    • Plans to raise a seed or Series A round of $1-$10M by the end of 2021
    • Having an MVP or a product with sales to end customers
    • Based in the Southwest
Learn more and apply here. (This just in: The official April 23 deadline has been extended to Monday, April 26, 5 p.m. CST.)
DONE DEALS
Two prominent North Texas M&A deals closed this week.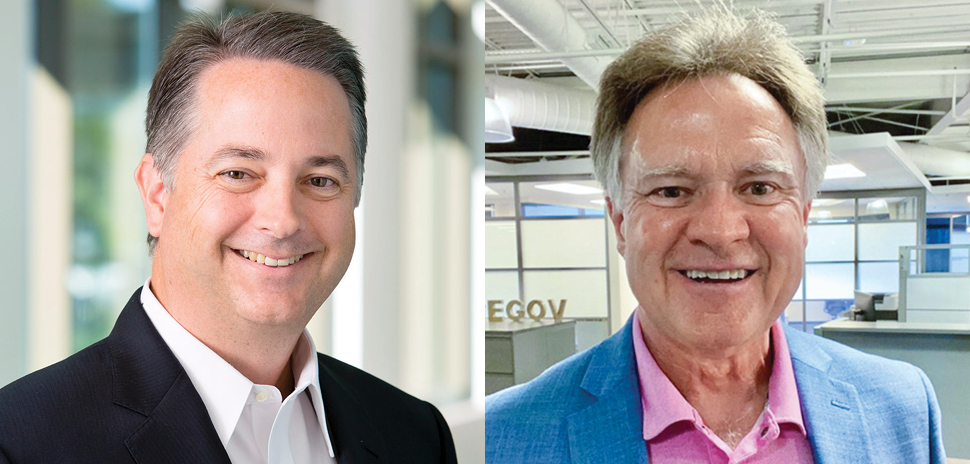 ⟫ Govtech leader Tyler Tech's $2.3 billion acquisition of NIC—its largest yet—was completed on Wednesday. NIC technologies will advance Plano-based Tyler's digital services. If you've renewed or purchased a passport or professional license, you likely used NIC's tech, the company says. Most recently, NIC provided solutions for COVID-19 vaccination administration. Pictured are Tyler's Lynn Moore, left, and NIC's Harry Herington.
⟫ Thomas Bravo also completed its acquisition of Richardson-based RealPage, which will become a privately held company no longer listed on the Nasdaq. The all-cash transaction values the real estate tech firm at about $10.2 billion. "It's a new chapter, says Chairman and CEO Steve Winn, in a statement. Winn, who founded RealPage in 1998, says the company's tech "revolutionized digital transformation in the real estate industry, and we believe the best is yet to come."
---
Wednesday, April 21
THREE THINGS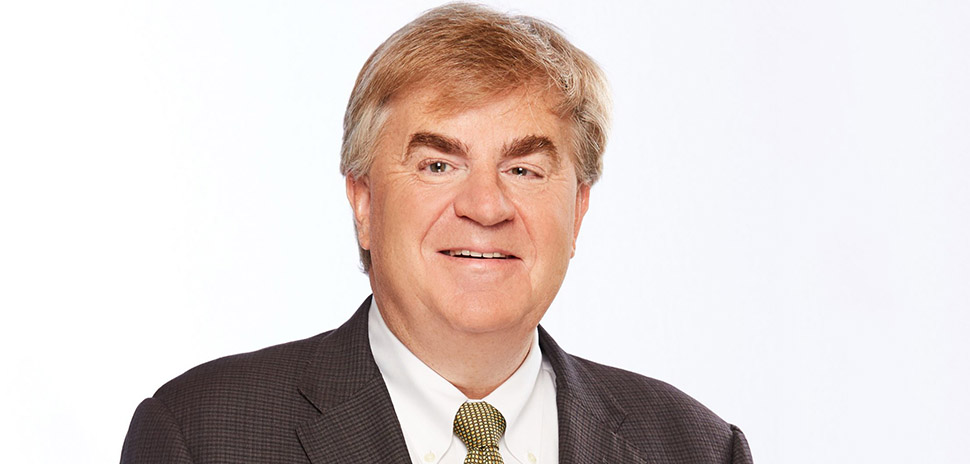 ⓵ LOW-CARBON FUTURE: Plano-based Toyota will explore a strategic alliance with Chevron to lead the development of commercially viable, large-scale businesses in hydrogen. The goal? To advance a "functional, thriving global hydrogen economy"—and carbon neutrality. The companies have three main priorities: public policy, understanding market demand now and in the future, and exploring opportunities for joint research and development. Toyota EVP Bob Carter (above) says the company's experience in developing hydrogen-powered fuel cell electric technology combined with Chevron's deep resources in the energy sector could create new transportation choices.
⓶ BATTLEFIELD EDGE: Fort Worth-based Elbit Systems of America was awarded a $41 million deal for the supply of night vision systems and spare components to the U.S. Marine Corps. The order is part of $249 million five year contract for Squad Binocular Night Vision Goggle systems initiated in 2019. "Marines need to quickly understand their surroundings and act to engage their targets – no matter the light conditions," president and CEO Raanan Horowitz said in a statement. The helmet-mounted high tech goggles with thermal imaging and extra-long run times give Marines an edge, the company says. The company's real-world tech, which may seem like science fiction helps soldiers to be operational anywhere in the world, under any type of conditions.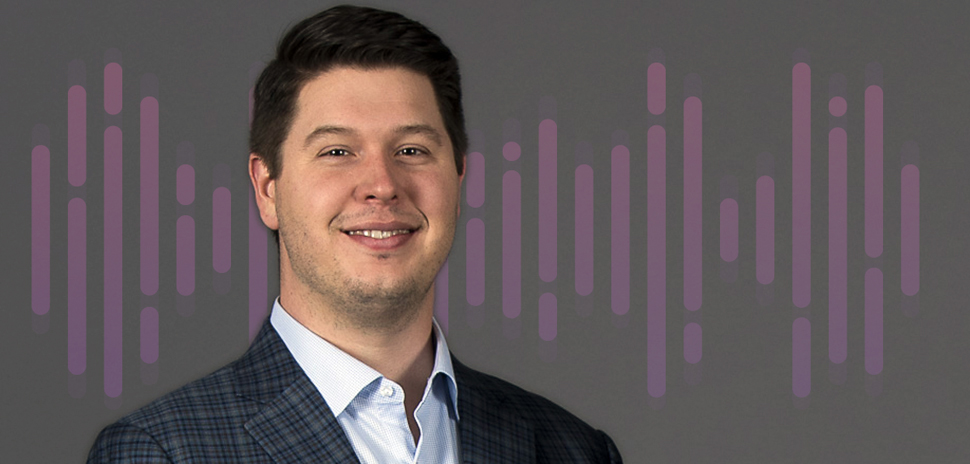 ⓷  PROPTECH PROTECTION: As short-term rental bookings have doubled their pre-pandemic levels, Dallas-based NoiseAware has hit a new milestone: 1 million stays monitored. The smart noise monitoring company protects customers from nuisance issues with its privacy-safe "peace of mind" solution. The startup, which just raised an $8 million Series A, has driven growth from long-standing ties with Airbnb and other property management companies. "The passionate return to safe travel has been a pleasure to witness," said CEO Andrew Schulz (above). And, as he points out, "our services were needed more than ever."
Photo credits (from top): Courtesy of Toyota, Elbit Systems of America, and Noiseaware. Illustration via istockphoto.
---
Tuesday, April 20
THREE THINGS
⓵ TIPPING POINT: Bravo's Million Dollar Listing celebrity Fredrik Eklund is part of a new powerhouse real estate team (above) in North Texas. Douglas Elliman Real Estate, one of the largest residential real estate firms in the country, is expanding in Dallas, writes D CEO. The mega firm, which will hit the market with $1.1 billion in new local projects, says "Texas is the most exciting market in the country right now, with buyers from California, New York, and Florida relocating here." CEO Jacob Sudhoff of Douglas Elliman, Texas, plans to raise the bar: "Our technology advances, combined with our national footprint and international reach, is going to bring unprecedented platform to Dallas like no other firm." In March, the firm's parent company, Vector Group, announced the launch of a proptech investment venture, New Valley Ventures. It acquired a stake in Dallas-based startup Rechat, a real estate agent lead-to-close workflow platform.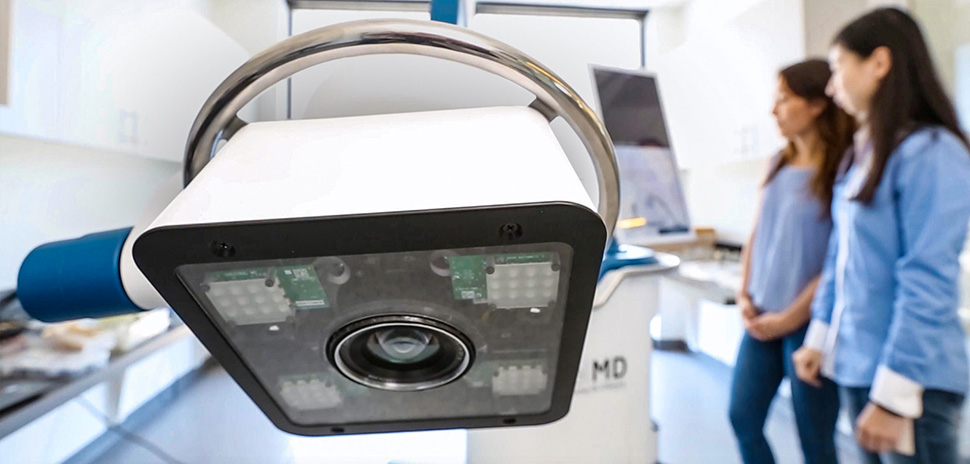 ⓶ BIOTECH FUNDING: Dallas-based Spectral MD, which uses data and AI to advance wound care, has gotten approval of $20.6 million for a clinical study under a contract with the Biomedical Advanced Research and Development Authority, DBJ reports. The contract follows the $27 million the startup received in 2019 for an expanded proof-of-concept clinical trial of its DeepView device, which has the FDA's "Breakthrough" designation. The system looks beneath the skin's surface to assess wound and burn damage. Using deep-learning algorithms and AI, the portable device can aid clinicians in diagnosing and improving patient treatments. 
⓷ ON-DEMAND TALENT: A Fort Worth energy software company has launched an online platform to connect the energy industry to freelancers. Energy Freelance opens a previously unavailable market segment, the company says: "Millions of landmen, geologists, petroleum engineers, and others now have a dedicated place to find work they couldn't easily get in front of previously."  MineralWare, which was founded in 2014, is a privately-held provider of mineral management software used by banks, institutions, investment funds, foundations, family offices and individuals. "Uber has proven that there is a strong market for the on-demand services and be-your-own-boss model," says CEO and Co-Founder Ryan Vinson. "We're taking that same concept and applying it to a vast and growing energy marketplace." This year, the startup also plans to launch an online oil and gas asset marketplace called Energy Domain, per a news release.
Photo credits (from top): Johnny Than, Spectral MD, MineralWare
---
Monday, April 19
THREE THINGS
⓵ HIGH FLYING: Martin UAV's unmanned VTOL aircraft bested L3Harris and its FVR-90 hybrid quadcopter to win the Mi2 Technology Demonstration competition. Last week, a US Navy spokesperson announced it intends to award a prototyping contract to the Plano-based aerospace company in July, per Janes INTEL. Martin UAV will initially provide three complete systems, but a final number will be determined pending contract negotiations. The company recently unveiled the V-BAT 128, a tail-sitting, fixed-wing UAV with a less-than 12×12 footprint. Designed to be accessible and easily implemented, it takes just 30  minutes for two people to assemble, the company said. Martin UAV also recently supported United States Southern Command's counter narcotics operations to disrupt the flow of drugs in a 10-month mission.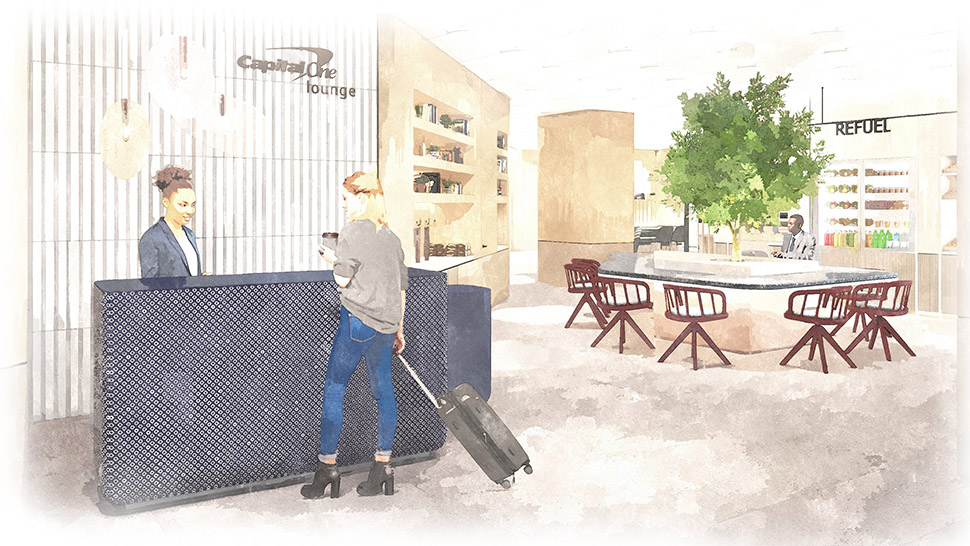 ⓶  TRAVEL REWARDS: Capital One will open its first-ever airport lounge this summer, starting at Dallas Fort Worth International Airport. Packed with a "suite of features," the company wants to provide unique amenities to help customers get the most out of travel. In addition to quiet working spaces and secure lockers, its 10,000 square-foot lounge in Terminal D will offer curated food options from local chefs, cocktails on tap, meditation and yoga studios, nursing rooms, shower suites, and (much) more. An industry-leading grab-and-go food section will offer healthy selections with sustainable packaging "that will make 'sad salads' a thing of the past," says Capital One. A second location at Washington D.C.'s Dulles International Airport is slated for 2022. Check out the amenities and artist's renderings here. 

⓷ EXECUTIVE EXIT: GameStop CEO George Sherman (above) will leave by the end of July as the company accelerates a turnaround, according to Bloomberg. Activist investor—and next chairman—Ryan Cohen is bringing in new executives and prioritizing online commerce over brick-and-mortar retail. The game retailer's shares, which jumped today, have risen more than 700 percent this year as of Friday—though trading is about 70 percent under the "Reddit-infused all-time high in January, CNN notes.
PLUS
⟫  SOHO SQUARE: Builders will break ground soon on a $1 billion West Dallas development that will have thousands of homes and a lagoon. The Megatel project, located near Trinity Groves, will also include retail and entertainment space along with workforce housing and an affordability component. The property, which was once used for a waste disposal operation for portable toilets, will get a clean up of an old industrial site, per the DMN.
⟫  MARKET DEBUT: The DBJ takes a look behind Alkami's recent IPO and why its move to the public market will 'turbocharge' the fintech. The company, helmed by CEO Mike Hansen, raised more than $400 million and garnered a multibillion valuation.
⟫  NFT TRACKER: "Every other week there's news about Mark Cuban and NFTs now," writes Decrypt. The billionaire Dallas Mavericks owner has invested in NFT data aggregator service CryptoSlam through his VC company, Radical Investments. The aggregator started in Texas in 2018.  In related Shark Tank news, Cuban also invested a half million dollars in Truffle Shuffle, founded by two Bay area chefs, on Friday's episode. The startup, which sold truffles direct to restaurants, pivoted to a online cooking classes and meal kits in the pandemic. 
---
Friday, April 16
THREE THINGS
⓵  A CUT ABOVE: Robin Autopilot USA just claimed a bigger stake in the future of lawn care. The Dallas-area robotic mowing tech firm has acquired Mowbot, a competitor with 16 franchises across the U.S. and backing by Swedish powerhouse Husqvarna. As part of the deal, Robin is deepening its partnership with Husqvarna, a global leader in outdoor power products. "We've strategically partnered to attack the Robots as a Service (RaaS) sector," the company said. Together with Mowbot, the Robin Autopilot plans a Dallas expansion.
⓶  FAST WINS: Dallas-based Shokworks has a new skills-based game called High Speed Hands based on the TV pilot Poker Showdown. The game, developed In collaboration with entrepreneur and poker aficionado Rob Huxley, uses the studio's proprietary X/R, writes D CEO. The company, which moved from Miami to Dallas last year, has generated over $100M in direct revenue and cost-savings for its clients that includes Fox Sports, Real Madrid, Dupont Chemicals, FC Barcelona, Telemundo, and the United Kingdom government, the company said at the time. "Dallas has become a spot that tech companies, green energy and financial institutions are pouring into to call home," said Founder and CEO Alejandro Laplana (above).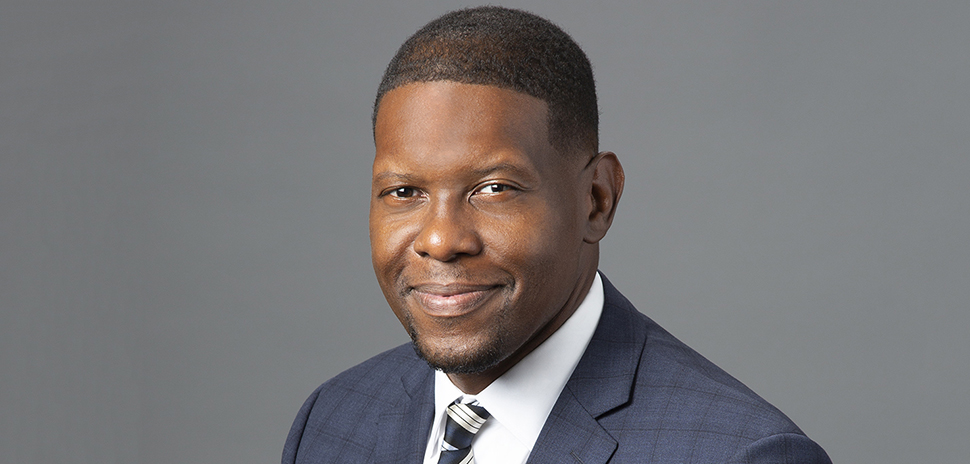 ⓷ ON-THE-GO OPERA: The Dallas Opera has put its show on the road with a special tricked-out truck. Perfect for pop-up performances and private events, the OperaTruck will make its debut in May, per CultureMap Dallas. Dallas innovator Quincy Roberts (above), who is CEO of Roberts Trucking and a trained opera singer, retro-fitted and donated the truck. Roberts, who also is a TDO trustee and chorus member, said the pandemic was a chance to "become even more bold and creative in our approach to our mission."
MORE DEALS
⟫ Dallas-based Applied Blockchain has launched into the Ethereum and Altcoin mining business with a new strategic partnership and an oversubscribed $16.5 million private equity investment. The partnership with blockchain companies SparkPool and General Mining Research (GMR) will allow the new pure play publicly traded Ethereum mining company to scale quickly, the startup said in a news release. The company plans to list on the Nasdaq "soon," per Seeking Alpha.
⟫ Car Capital closed $20 million in debt financing. The recently launched Grapevine-based fintech startup—led by CEO and Co-Founder Justin Tisler and Chairman Brian Reed—closed on a $8.8 million Series A funding round in early April.
⟫ COMSovereign's latest deal eyes signal processing tech, according to Washington Technology. The Dallas holding company on Wednesday announced the acquisition of Innovation Digital for $8 million in cash, debt and stock. Founder Scott Velazquez, who is "credited as a pioneer and expert in signal processing technology that mixes analog and digital techniques," will become chief research officer at COMSovereign.  The holding company's drone aviation arm delivered its first drone-deployed LTE network in December.
⟫ Nashville-based Premier Parking has partnered with AI-powered autonomous commerce platform Metropolis to deploy proprietary tech in Dallas and four other cities in the coming months. It plans expansion to 40 markets this year: Additional markets are based on urban density and demand for innovation in parking. Metropolis raised a $41 million Series A in February.
 THE TOP TEN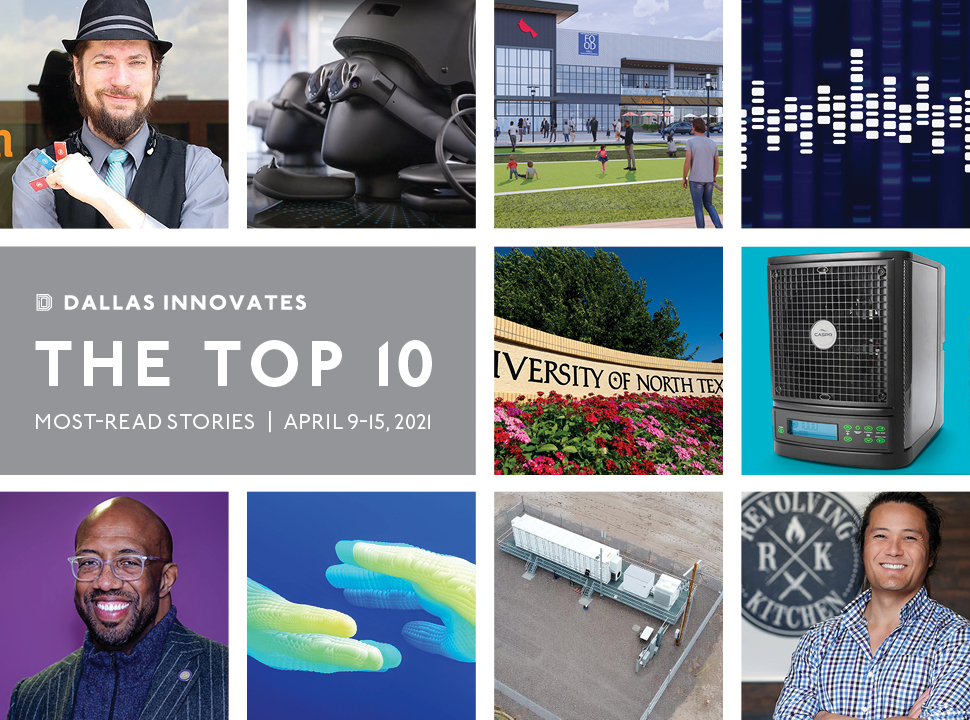 ⓵ Ask Doctor Bitcoin: This Dallas Entrepreneur and Blockchain Expert Offers Free Advice for Emerging Crypto Market
⓶  AT&T Unveils a New Innovation Studio That Will Unlock the Power—and Potential Applications—of 5G
⓷  Southern Dallas' Redbird Mall Revitalization Brings Access, Talent, and Purchasing Power to the Area
⓸  Dallas' Taysha Gene Therapies Gets Worldwide Rights to Gene Therapy That Treats a Rare Neurodegenerative Disease
⓹  UNT Masters Programs Top New Ranking of 2022 Best Graduate Schools
⓺  Fresh Air: CASPR Group's Disinfection Tech Can Kill Up to 99.99% of COVID-Causing Virus in 24 Hours
⓻  PQC President Michael Sorrell to Helm The Dallas Foundation's Board of Governors
⓼  The Digital Divide is Real. AT&T Commits $2 Billion To Bridge the Broadband Connectivity Gap
⓽  Hunt Energy Network's New Venture Will Put 50 Batteries Across Texas, Giving ERCOT a Portfolio of Energy Generation
⓾  Revolving Kitchen's Commercial 'Ghost' Kitchens Help Restaurants Optimize Deliveries While Lowering Costs
---
Thursday, April 15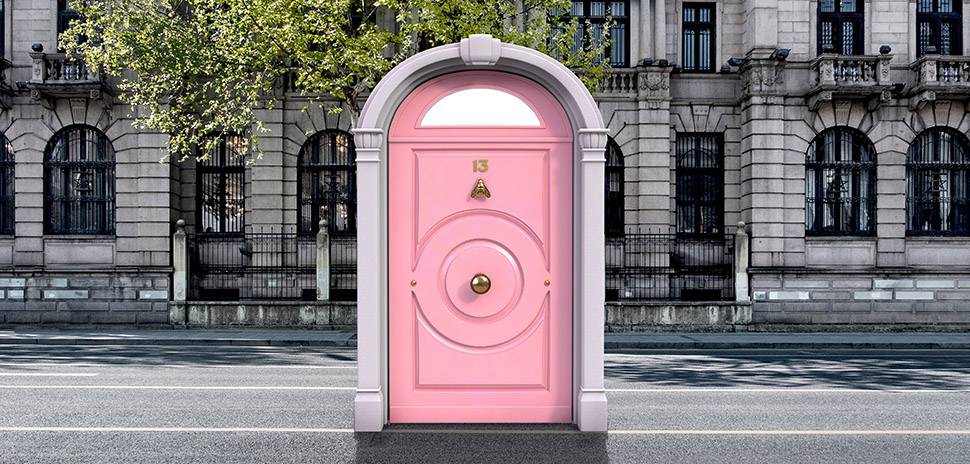 ⓵  BEAUTY EXPERIENCE: Dallas-based beauty innovator Mary Kay has launched its first pop-up digital showroom. The 360-degree, 3D beauty experience will roll out in most markets by the end of 2021. "Today, technology is at the center of everything," said Sheryl Adkins-Green, chief marketing officer for Mary Kay, The company is focused on finding "new ways for people to connect virtually for personalized low-touch experiences based in high-tech innovation."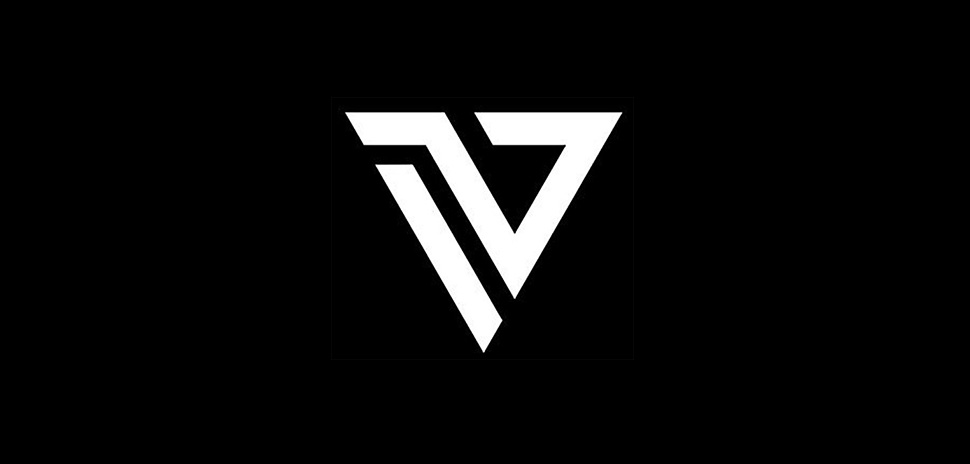 ⓶ GIFTED: The Impact Ventures accelerator has received a $450,000 grant from the Communities Foundation of Texas, Founder Ben Vann announced today. The grant from the W.W. Carth Fund, a multiyear investment over three years, is the accelerator's largest to date. The funds will support programming and the hiring of a full-time staff. Impact Ventures also has a new partnership with business consulting firm Jabian Consulting. The business consulting firm will support Impact Venture's Local Entrepreneur Accelerator Program, or LEAP, with financial awards for participants.  The Atlanta-based firm, which has a local office, recently launched a micro-grant program called Project Amplify in honor of its 15-year anniversary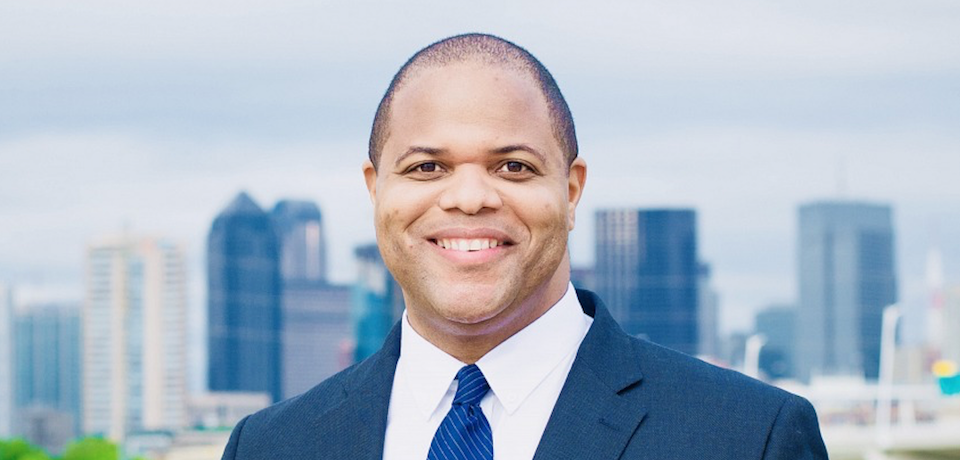 ⓷  WORKFORCE STUDY: Earlier this week, Dallas Mayor Eric Johnson announced the city will look at what jobs it needs post pandemic. The study, thanks to a $100,000 grant, will look at the Covid-19 impact on available jobs, identify growing sectors, and assess skills gaps that should be closed. Funded by nonprofit Bloomberg Philanthropies, the results are expected in September, KERA reports.
Images (from top): Istockphoto, City of Dallas, Mary Kay Inc.
---
Wednesday, April 14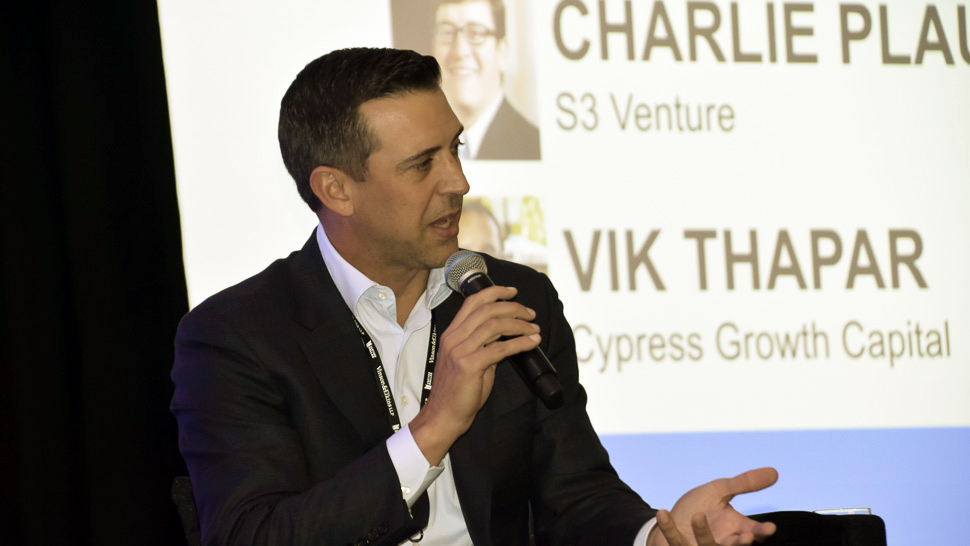 ⓵ IPO: Plano-based Alkami Technology is now Nasdaq listed (ALKT). The fintech's shares posted a strong first-day performance in its U.S. market debut today, Barrons reports. The stock opened at $41.26 and peaked at $49.32, a surge of more than 43 percent from its $30 IPO pricing. The company, founded in 2009, provides a cloud-based digital banking platform and aims to level the playing field between small banks and large financial institutions. "Ultimately, everyone will go to electronic delivery of financial services," predicted Stephen Bohanon, the founder (above) who oversees Alkami's product direction, strategy, and sales efforts, in 2019 at Venture Dallas. The startup at the time was considered to be "under the radar."
⓶ GROWTH TRACK: One of Dallas' fastest-growing small businesses is joining a publicly traded company. Dallas Mechanical Group, founded in 2009, was acquired earlier this month by EMCOR Group. CEO Joe Smith and President John Smith, who are brothers and co-founders, have a goal to triple the company's size in the next 10 years, which would put DMG revenue at $200 to $250 million, the DBJ reports. The acquisition "wasn't part of a big exit strategy so much as, 'How can we continue to have the resources we need to keep the company growing and make it even bigger than it is now?'" Joe Smith said in the publication.
⓷ MEASURING IMPACT: Innovation can absolutely, positively be measured, writes Forbes. Four pros, including DFW Airport's Jodie Brinkerhoff, weigh in on how to show the innovation engine is humming with "Jedi-level" metrics. The VP of innovation creates a comprehensive report covering who the team is working with, what projects are active, and how many ideas are in the pipe, along with budget and impact details. Not every leader will read the report in depth, but "no one can say 'I didn't know you were doing that,'" Brinkerhoff says. For the full report on monitoring and measuring, go here.
---
Tuesday, April 13
THREE THINGS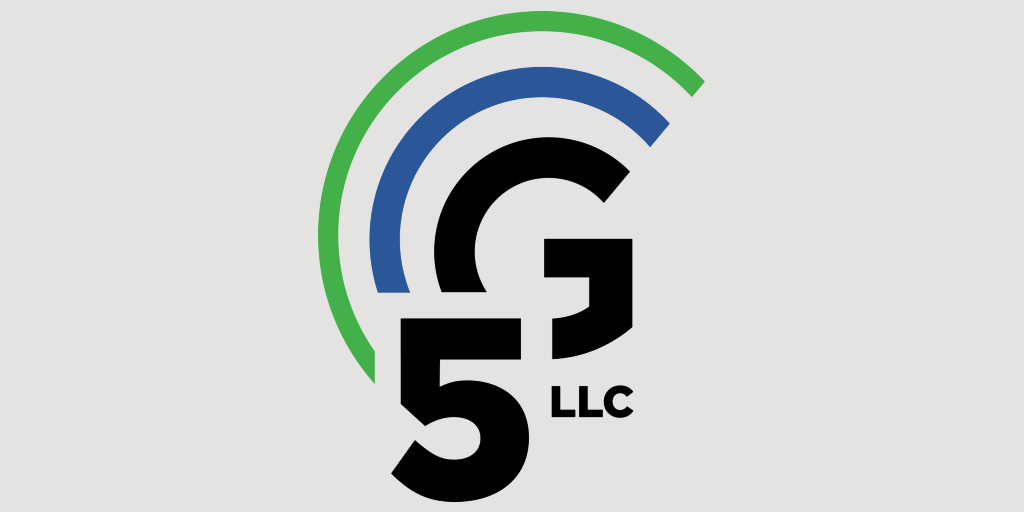 ⓵ HEADING WEST: 5G LLC is relocating its headquarters to Dallas-Fort Worth from Bethesda, Maryland, reports the Dallas Business Journal. "Buildings are the next generation cell towers," says CEO Matt Davis in the publication. "The infrastructure requirements for the rollout of 5G technologies across the United States are massive." The company, which calls itself an "aggregator of real estate for the delivery and implementation of technology solutions" on LinkedIn, thinks rooftops of commercial real estate can help satisfy that demand. Its growing "rooftop portfolio" could be a win-win-win: Landlords make revenue, wireless carriers speed deployment, and tenants get "smart" amenities—at a good rate. 5G LLC's role as an infrastructure provider with an innovative, but simple, solution helps drive 5G deployment, the startup said in a recent news release. 5G LLC was founded in 2020 and has 36 employees, per LinkedIn.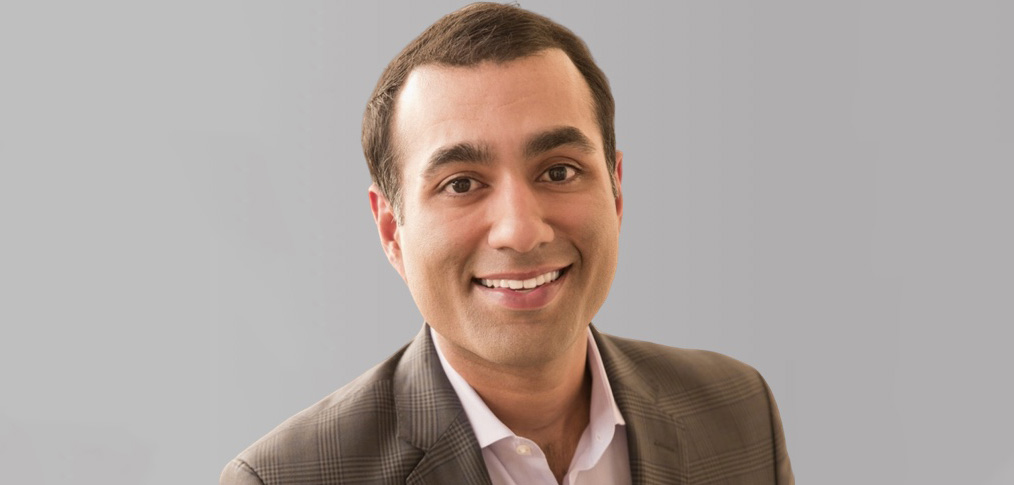 ⓶ TRANSFORMATIONAL UPSIDE: Legacy consumer internet brand Earthlink, bought by Dallas-based private equity firm Trive Capital in a $330 million cash deal in 2018, has completed a recapitalization. The firm's portfolio company "carved out and turned around the business," says Managing Director Sharavan Thandani (above). It's a testament to the leadership team's hard work and the firm's collaborative partnership, he said in an email. Founded in 1994 as a dial-up internet service, Atlanta-based EarthLink looks to connect consumers and businesses to the internet over the long-term. Trive Capital, which manages about $2 billion in aggregate capital commitments, is one of the largest PE firms in Dallas.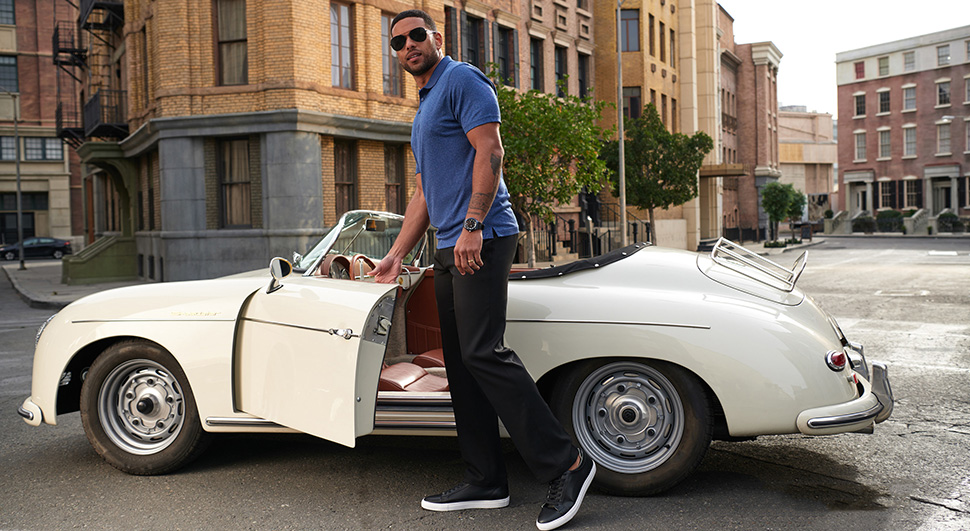 ⓷ READY OR NOT: Dallas' iconic slack maker Haggar Clothing Co. is easing the transition of an "inevitable return to buttons and zippers."  The company, which got its start in a one-room office in 1926, is looking to a flexible future with innovative four-way stretch fabrics, comfort waistbands, wash & wear products, eco-friendly yarns, and more. Haggar was acquired in 2019 by New York-based Randa Accessories, a maker of accessories under 50 brands that include Levi's, Tommy Hilfiger, and Columbia Sportswear. The deal at the time reportedly created a roughly $1 billion company.
READY, SET, START
⟫ PLAYBOOK: Ready to set out on your startup journey? Our friends at TechFW break down the process in The Startup Funding Roadmap. It's a detailed account of the path from idea to acquisition. Pro tip: Kick off with an entrepreneurial mindset. If you're not sure what that entails, Executive Director Hayden Blackburn lists the 13 essential components in this 12-minute primer.
ON PACE
⟫ Johnson & Johnson has put a pause on its vaccine rollout as feds probe rare cases of blood clots. in an email. But that FDA pause "will not significantly impact the PCCI initial estimate for Dallas County's path to herd immunity by June," says Steve Miff, president and CEO of Parkland Center for Clinical Innovation (PCCI). To date, Dallas County has administered 61 percent Pfizer, 35 percent Moderna, and 4 percent J&J, the CEO says. According to MIff, we're progressing at a herd immunity rate of 3 percent —"ahead of initial predictions." PCCI forecasts that we'll continue to make progress at 2 to 2.5 percent, maintaining the pace for mid-June. "The action by the FDA is out of 'abundance of caution' and it's a strong signal of how responsive they are to any potential safety concerns," says Miff in a statement. 
---
Monday, April 12
THREE THINGS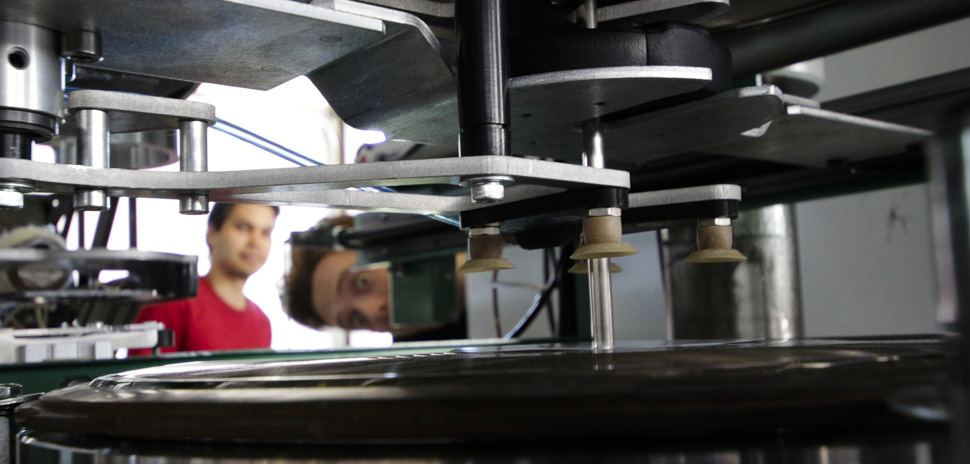 ⓵  BOUNCE BACK: Addison-based Hand Drawn Pressing churns out vinyls on the world's first fully automatic, modernized record press. Last year, its 80,000 square-foot state-of-the-art pressing plant — one of the largest in the country — became busiest than ever in the pandemic. After a plummet of about 90 percent in March 2020, artist managers started looking for new revenue streams when they realized tours "weren't going to happen," according to Dustin Blocker, Hand Drawn's Chief Creative Officer, in Central Track. But by early fall, he said, business was "picking up steam," and things "really got insane" in December and January. "Vinyl seems to keep beating the odds in every way," Blocker said in a Q&A.
⓶ CAFE CONCEPT: Dallas-based La Madeleine has "an innovative new partnership" that brings a mini-cafe prototype to an unexpected place: Walmart. An initial test of ten 1ocations could start with the first in Garland in July, per Culturemap Dallas.
⓷ HOT MARKET: Dallas tech salaries are spiking — and there's no sign of the trend slowing, writes the DBJ. According to Robert Half's Thomas Vick, some positions for key jobs have increased more than 5 percent than last year. In 2020, the average salary in tech was $97,801 in the region, per The Dice 2021 Tech Salary Report. 
PLUS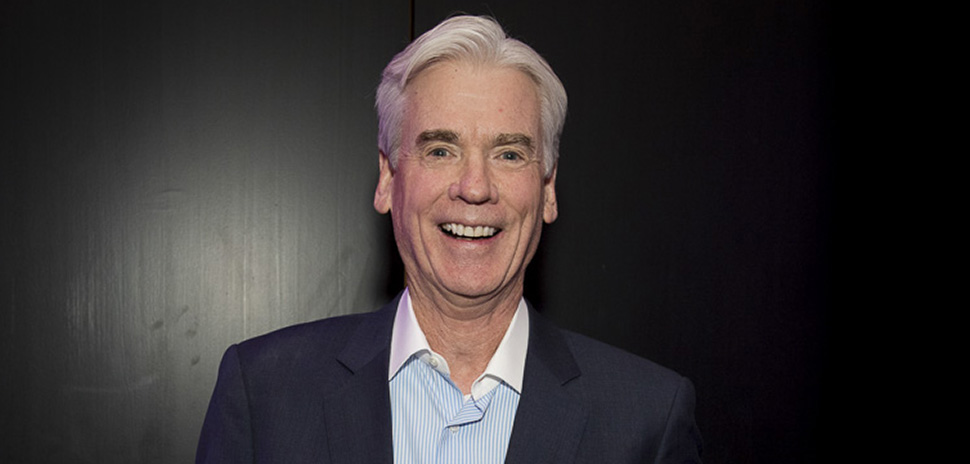 ⟫ TARGET UP: Plano fintech Alkami Technology now plans to sell 6 million shares priced between $26 and $28, for a valuation of about $2.33 billion, it disclosed today. The company's IPO is expected this week: Alkami will list on Nasdaq under the ticker symbol ALKT. Alkami's CEO Mike Hansen (above) was the winner of Innovation in Finance in D CEO and Dallas Innovates' 2020 Innovation Awards.
---
Friday, April 9
THE TOP 10

⓵ Southern Dallas' Redbird Mall Revitalization Brings Access, Talent, and Purchasing Power to the Area
⓶  Hunt Energy Network's New Venture Will Put 50 Batteries Across Texas, Giving ERCOT a Portfolio of Energy Generation
⓷  'Plano-Based Alkami Plans IPO Launch at $2B Valuation
⓸  Dallas-based Overhead Door Corp. Buys Innovative Market Leader of Fire and Security Doors
⓹  Lockheed Martin Names New F-35 and Program Management Leaders
⓺  Dallas' Marcus Graham Project Collaborates With Hennessy on $1M Accelerator for Black Entrepreneurs
⓻  Local Auto Fintech Launches Operations With $8.8M Series A
⓼  UTD Director Aims To Transform How People Learn through Virtual Human Hologram Technology
⓽  Lockton's New 'COVID-19 Vaccine Employer Checklist' Could Help Your Company Decide on Its Vaccination Policy and Execution
⓾  UTD Symposium Marks 'Meteoric Growth' in Bioengineering
THREE THINGS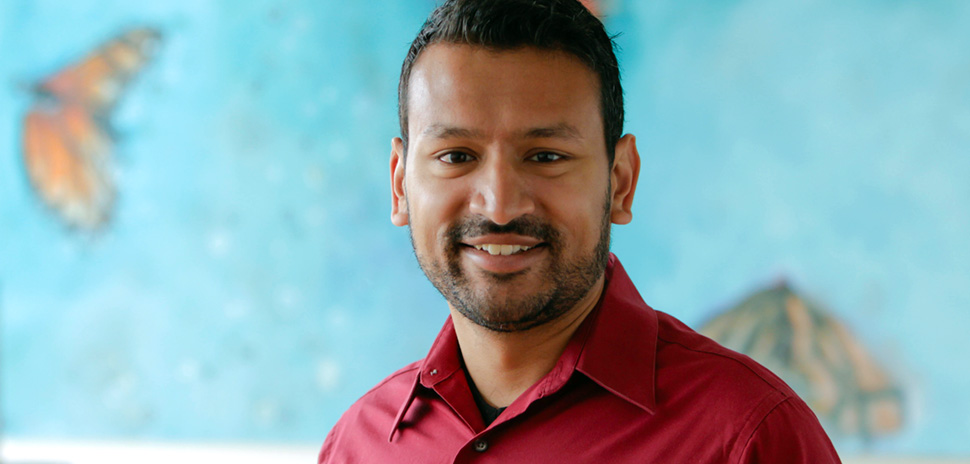 ⓵ CLEAN GREEN: A Richardson clean energy startup has gotten new funding to develop tech that supports decarbonization. Skyven Technologies will split a $3 million award with five companies. The startup, founded in 2013 by Arun Gupta (above), creates clean energy systems in the industrial sector. The award was announced yesterday by New York Governor Andrew Cuomo as part of $6 million in awards for projects that support the state's clean energy goals. The awards, which are non-dilutive matching investments, aim to advance innovation to fight climate change. Each company awarded has gotten twice as much or more in qualifying private capital investments. Founder Gupta, an engineer-turned-entrepreneur and thermal energy expert, built the world's first industrial-grade solar thermal technology which led to the launch of Skyven.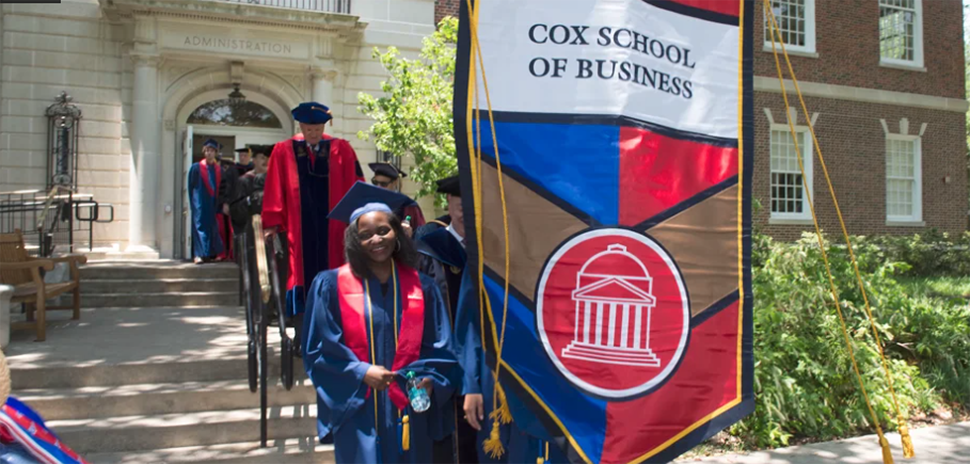 ⓶ EMPOWERING ENTREPRENEURS: SMU's Cox School of Business has received a $15 million gift to create new tech-equipped collaborative spaces. The gift from Sharoll and Bryan Sheffield will give next-generation CEOs experience in the data-driven environment, along with skills that build trust with customers. "Combined, technology and public trust are critical to supporting our future energy landscapes," said Bryan Sheffield, founder and managing partner of Formentera Partners, in a statement.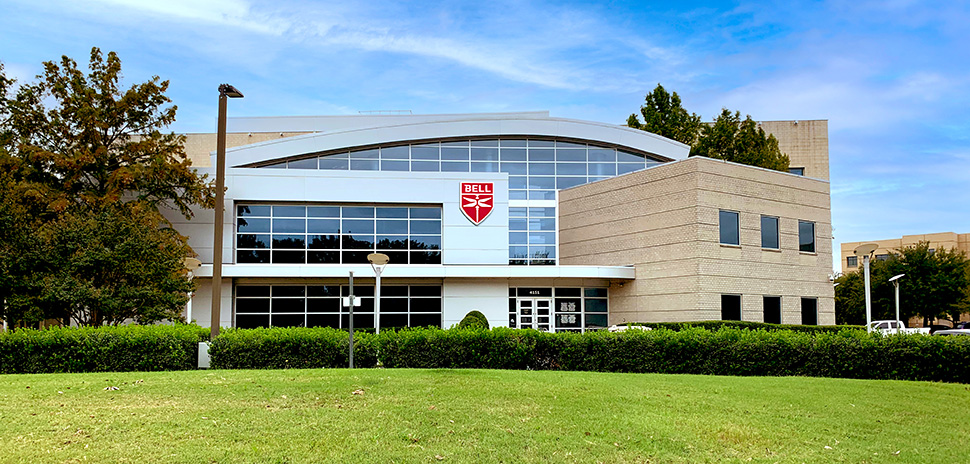 ⓷ TOP RANKED: Comparably has released its annual rankings of the 50 best engineering and product/design teams to work for. Fort Worth-based Bell Flight lifted off at No. 11 on the engineering list, which included the likes of RingCentral, Amazon, Google, Credit Karma, and Chegg in the top five. Bell Flight was also No. 33 on the product/design list. Winners are based on anonymous employee ratings in the U.S. who rated their departments on Comparably.com between March 2020 and March 2021, reports TechRepublic.
PLUS
⟫ The nonprofit Texas Blockchain Council, which promotes the tech's initiatives that growth and benefit Texans, has a new member: Bonifii, a leader in privacy- and security-enhanced digital identity solutions for credit unions. The group released a toolkit last month to promote adoption of the technology across the state.
⟫ Who are Robyn and Mark Jones, the Westlake couple who landed on Forbes' annual billionaires list?  The Joneses founded Westlake-based Goosehead Insurance in 2003 and have an estimated worth of $2.5 billion, per the DMN. (For a look at all the Texans on the list, CultureMap has a rundown.)
⟫ Newly organized blank check company TPG Pace Solutions Corp. announced pricing of a $250 million initial public offering. Per a news release, it's focused on "sponsoring the public listing of a company in any industry that is well positioned to thrive in the public markets."  The TPG Pace Group, a dedicated permanent capital platform, was created in 2015 to sponsor SPACs and other permanent capital solutions for companies. Since then, it's successfully listed five SPACs, completing three transactions and announcing two others. 
⟫ The first-ever NFT digital artwork from a legendary Texas artist is up for auction, per CultureMap Dallas.
EVENT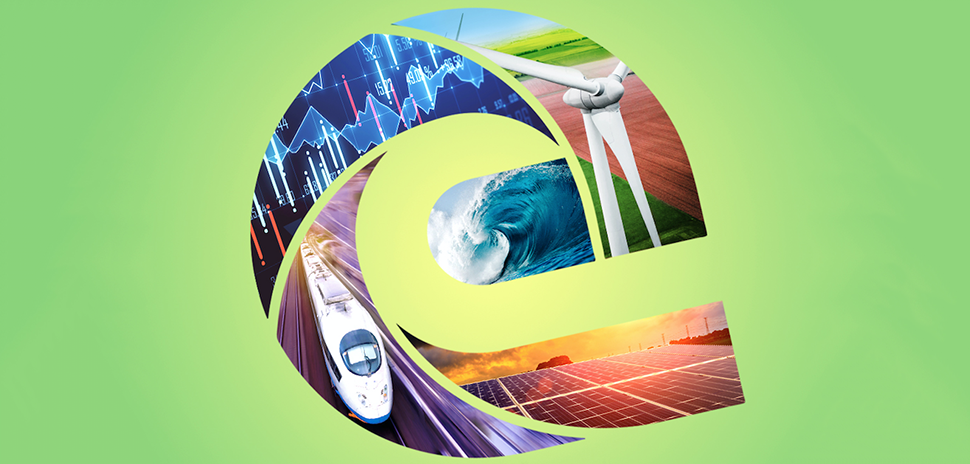 SUSTAINABILITY INVESTING: The EarthX E-Capital Summit, April 28-30, will convene hundreds of investment firms, innovators, startups, established companies, industry leaders, policymakers, incubators, and accelerators. With a new administration comes new opportunities, the group says. EarthX partnered with the Austin Technology Incubator (ATI), one of the country's leading clean technology incubators from UT Austin on the virtual summit, which is free thanks to a generous donor. Want to attend the invitation-only event? Potential participants can fill out the General Invitation Request Form, New Investor Application, or Company Application. 
Images (from top): Skyven file art, SMU video screen shot, Bell Textron, EarthX
---
Thursday, April 8
⓵ FLEX PLAN: WeWork has picked JLL as its exclusive broker in Dallas, the firms announced today. Commercial real estate firm JLL has been hired to lease flex space company WeWork's 517,583 square feet in eight locations. Companies are figuring out how to handle the hybrid workplace model, and WeWork has "ideal accommodations for both single office users needing to work near home and Fortune 500 companies looking for scalable, branded space," says JLL SVP Ashley Curry in a news release. Times were tough on coworking space in the pandemic, but JLL saw demand coming, according to a Globe St. analysis last summer: Flexible space will rise again post COVID-19, the real estate firm said in July.  
Per JLL, locations in DFW include:
Plano: 6900 Dallas Parkway 

Dallas CBD: Santander Tower: 1601 Elm Street  

Uptown: 1920 McKinney Avenue  

Victory Park: Victory Plaza: 3090 Nowitzki Way  

Las Colinas: Williams Square: 5215 North O'Connor Building  

Legacy West: 7600 Windrose Ave  

Legacy North: 7300 Lone Star Drive   

Preston Center: 5960 Berkshire Lane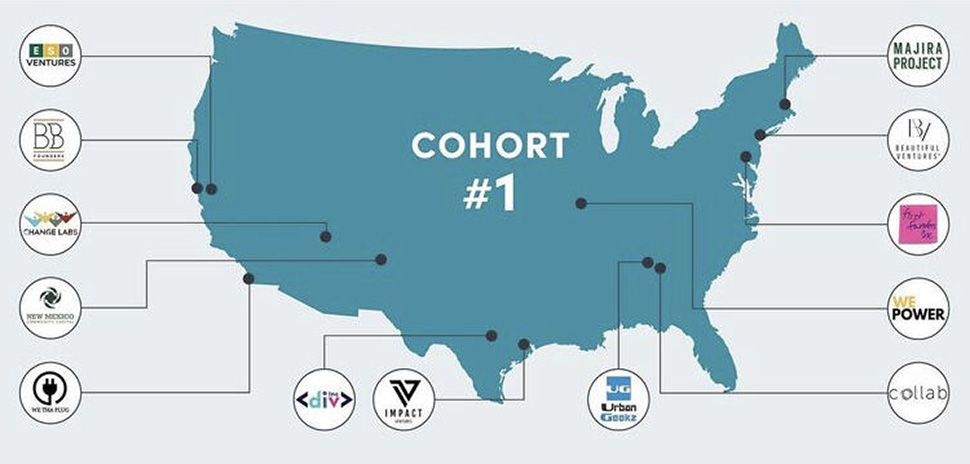 ⓶  CAPACITY BUILDERS: Dallas-based accelerator Impact Ventures has been invited to participate in the first cohort of a new national initiative that "backs the ecosystem leaders that back diverse founders." Aptly named "Resource," the effort is co-led by Village Capital and Black Innovation Alliance. The goal? To ensure incubators and accelerators that focus on supporting people of color "have the financial, social and human capital to keep their doors open and grow," shares  Impact Ventures' CEO and Founder Ben Vann on LinkedIn. Vann, who is also managing partner at Inclusive Capital, aims to build more inclusive communities—one venture at a time .
⓷ ENGINEERING GAMES: Last year, we told you about plans for the annual VEX Robotics World Championship—recognized by the Guinness Book of World Records as the largest robotics competition in the world—going virtual for the first time ever. It was major news, especially considering the competition came back to Dallas in 2019 for the first time in a decade (get a glimpse of the in-person action here). Now, the STEM-based tournament, which involves top global teams using robotics to go head-to-head in creative design thinking and problem solving, is back. Again virtual, the live remote event will have peers build a robot to compete in this season's engineering game challenges at the regional, state, and national levels. It will be hosted by the Greenville-based Robotics Education & Competition Foundation from May 17-29. Teams have until April 18 to qualify.
---
Wednesday, April 7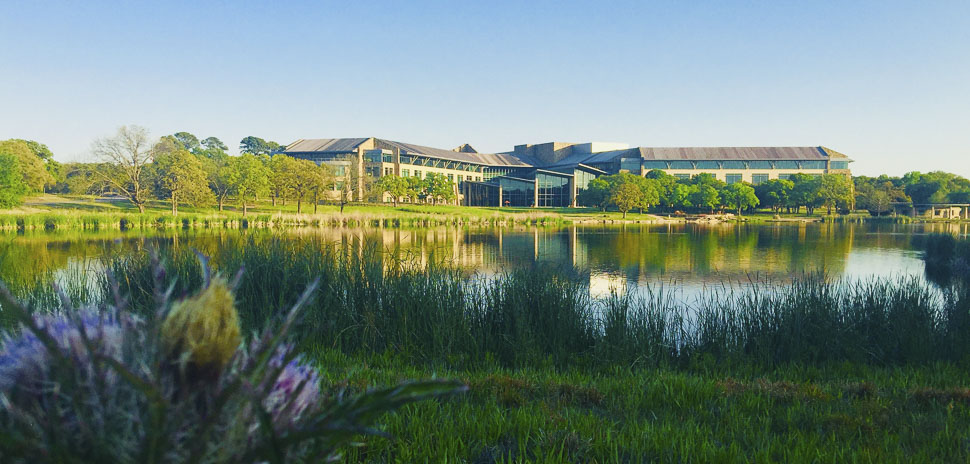 ⓵ MORE TECHNOLOGISTS: Fidelity Investments plans to hire 475 new employees at its Westlake campus (above) by mid-year. That's on the heels of "robust growth in staffing" last year, writes the Dallas Morning News. The company, which hired 7,200 employees in 2020, now plans to hire for another 4,000 positions as it builds out its digital tools for investors and client-facing positions this year. In North Texas, new roles include technologists, such as data scientists and software engineers, as well as client-facing associates, like financial consultants. The hires are part of a nationwide expansion of Fidelity Investment's team and U.S. footprint. In an email to Dallas Innovates, the company notes that "the North Texas financial activities sector is the only job category showing year-over-year gains."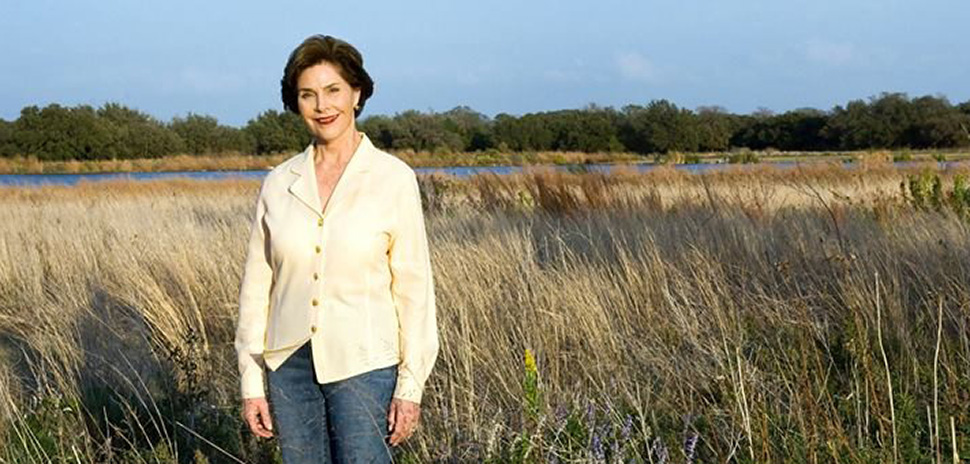 ⓶  CONSERVATION ACCELERATOR: Texan by Nature, the Dallas-based conservation group founded by Laura Bush in 2011, has picked four organizations to partner with this year through its Conservation Wrangler accelerator program. The organizations selected are Texas Water Trade, Texas Longleaf Implementation Team, San Antonio Zoo and Audubon Texas, reports CultureMap. The accelerator aims to spark science-based initiatives that show positive effects for people, prosperity, and natural resources.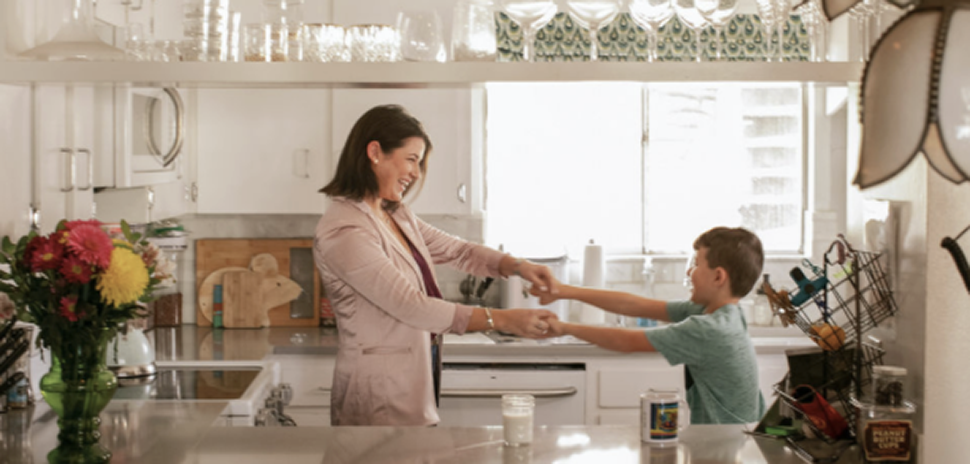 ⓷ MOM'S PTO FUND: Texas-based innovator Kendra Scott wants to give back to moms. Leading up to Mental Health Awareness Month and Mother's Day, the company will give $2,000 each to 50 moms in the U.S. to help cover childcare so they can get some much-deserved time off. Together, WFH and stay-at-home moms about $11 trillion of unpaid labor annually, the company notes. Apply by sharing your real-life mom moments: For details, go here. Deadline is April 22.
Images (from top): Courtesy of Fidelity Investments, Texan by Nature/Grant Miller, Kendra Scott
---
Tuesday, April 6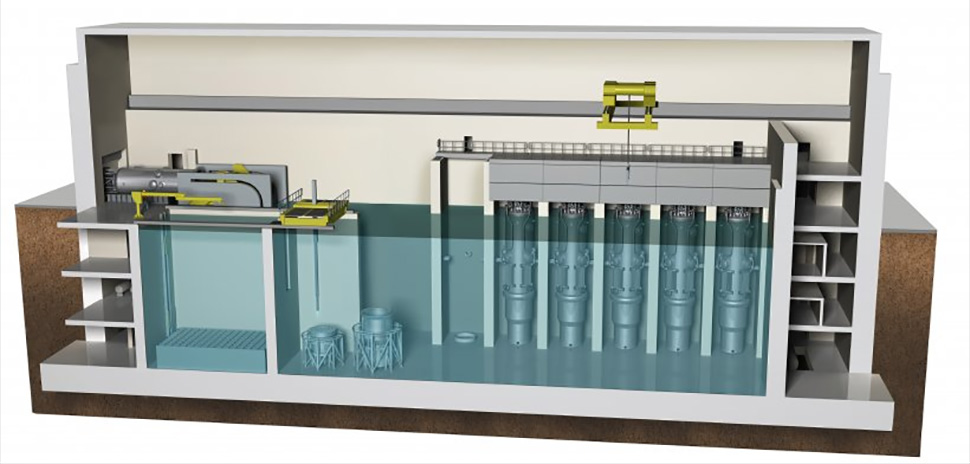 ⓵ CARBON-FREE SMR: Irving-based Fluor announced a $40 million investment in NuScale Power by JGC Holdings Corp. of Japan. Fluor is the majority investor in NuScale, a small modular nuclear reactor technology company (SMR). The two companies are working to bring the world's first carbon-free SMR project to commercialization for Utah Associated Municipal Power Systems. JGC will become a strategic partner for new SMR projects, Fluor says. The ownership stake and partnership "is aligned with Fluor's long-term strategy to bring aboard new strategic investors to NuScale as the U.S. and international demand for new carbon-free base-load energy grows," said Fluor Executive Chairman Alan Boeckmann in a statement.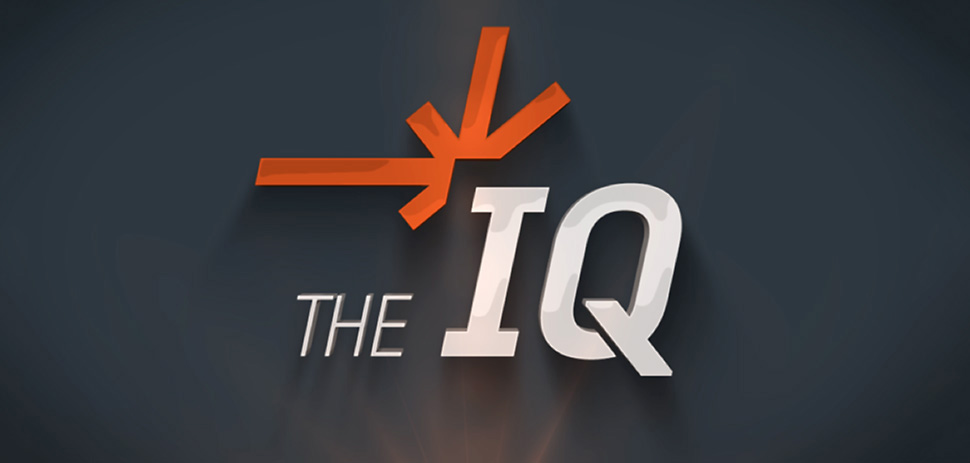 ⓶ INNO ZONE: UT Dallas and the City of Richardson are teaming up to anchor the city's burgeoning Innovation Quarter, or The IQ for short. The 1,200 acre innovation district east of U.S. Highway 75 was announced in 2020, The city will redevelop a building it owns on E. Collins Boulevard for its Office of Strategic Initiatives.  Five UTD research centers, coworking, and lab space will join the city, according to GovTech.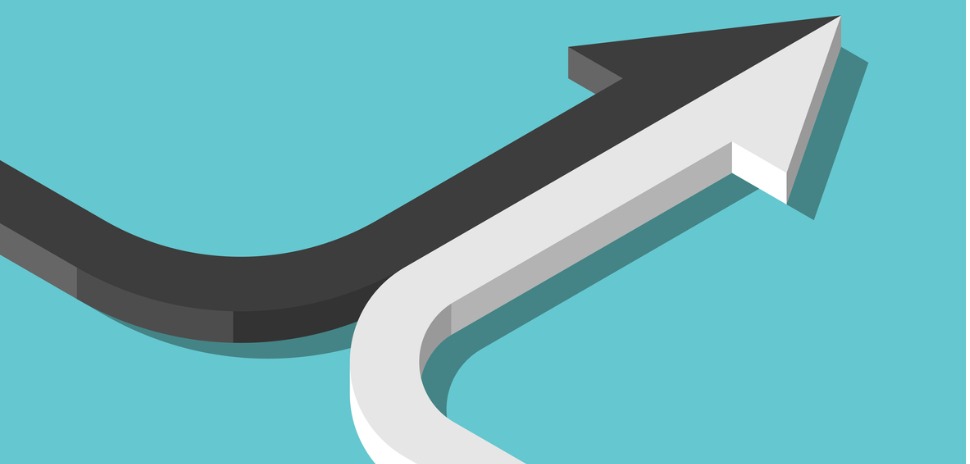 ⓷ DATA DEMAND: Dallas-based data management consulting firm Amplifi has acquired Comma Group, a London-based data consultancy to extend its European Capabilities. Founded in 2008, Amplifi calls it the first step in its "growth-through-acquisition" strategy. Comma will operate under the Amplifi umbrella. "The whole process was done virtually, showing how much two companies can achieve when they think big and align visions," said Scott Spear, Amplifi chairman and CCO, in a statement.
PLUS
⟫  DRIVING DISRUPTED: Plano-based Lexus is using tech to change minds about texting and driving. A new video released on 4/6 shows how 4.6 seconds—the average length of time it takes to send or receive a text message—goes way beyond a momentary distraction. Lexus shows what can happen when drivers no longer see the road. In the video, participants get behind the wheel of a specially modified Lexus NX, thinking they're taking the vehicle for a routine test spin. Lexus uses electrochromic technology to turn the windshield and windows opaque to obscure the driver's view for 4.6 seconds. The video, which captures what happens, aims to change perceptions. Per Lexus, at 55 mph, "taking your eyes off the road for 4.6 seconds is like driving the length of an entire football field with your eyes closed."
Images (from top): Rendering NuScale Power LLC; Richardson Innovation District; Dmitrii Guzhanin/iStock; Lexus video
---
Monday, April 5
THREE THINGS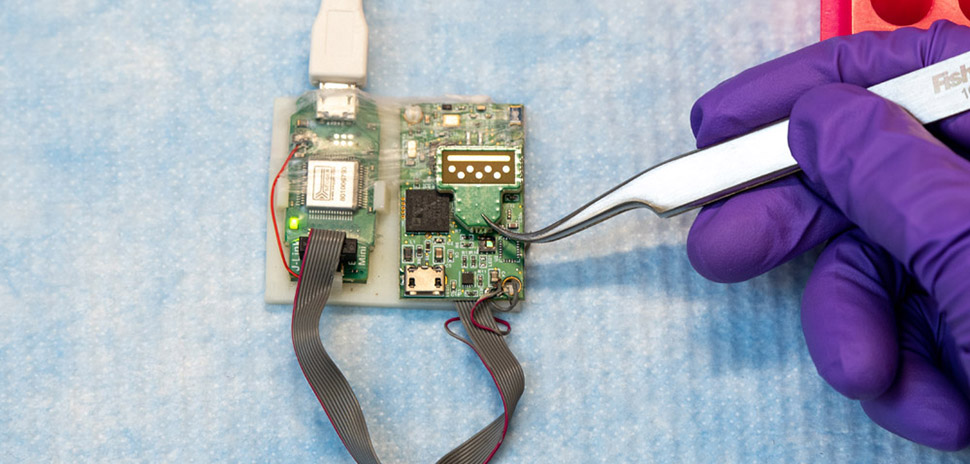 ⓵ BIO CELEBRATION : On April 8 and 9, UT Dallas will mark a decade of what Dr. Shalini Prasad calls "meteoric growth" for its bioengineering program. A free virtual symposium will celebrate impact that's "palpable in North Texas and beyond." From the development of sensor technology to detect sepsis (above) to nerve stimulation to reverse brain disfunction, the program "has delivered novel innovations in med tech and digital health," according to Prasad, a professor who heads the department. The bioengineering program, which has expenditures that topped $17 million in 2019, allows faculty and students to collaborate with researchers at UT Southwestern Medical Center.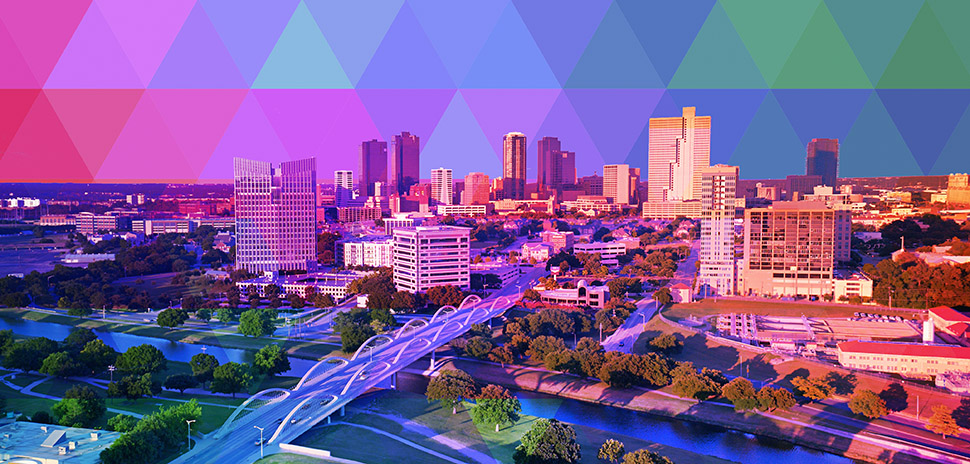 ⓶ TECH LEAP: Dallas-Fort Worth jumped to No. 3 in CompTIA's rankings for technology jobs in March. That rank also puts DFW at No. 1 in Texas. DFW is a top metro for both jobs and for job posting change (+1,872). The only other Texas metro to rank among the Top 10 was Austin (No. 4 for job postings change). CompTIA's Tim Herbert notes that the employer activity for tech positions "confirms the broad-based demand" for talent. "Technology underpins just about every business across every industry sector across every state, and we're seeing that in the hiring data," he says in a statement. Texas, which is No. 2 for tech jobs postings behind California, is rising: The Lone Star State is No. 1 for tech job posting changes. Texas added 4,180 tech jobs while California lost 1,349, according to the report.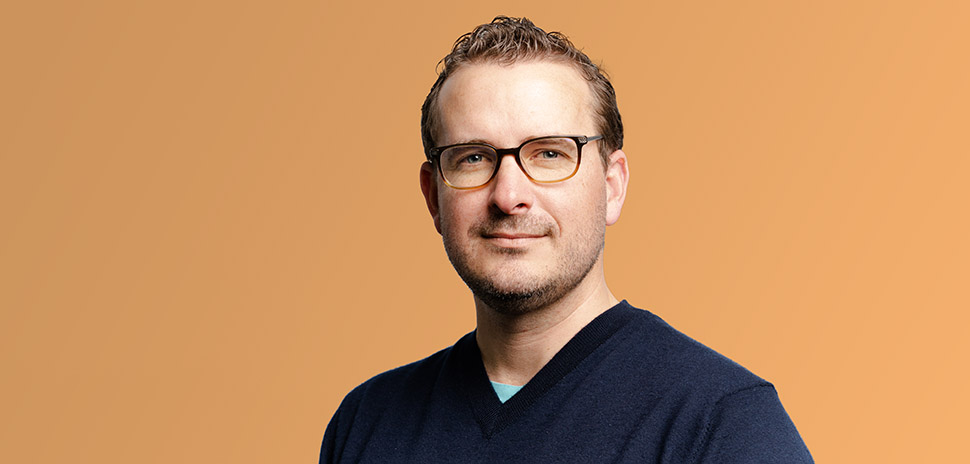 ⓷ NEW HQ: Dallas-based Work Shield has a new headquarters with room to expand at The Crescent in Uptown. The startup, which partners with employers to manage, investigate, and resolve workplace harassament, plans to double its team in 2021. With a "90 percent client expansion" in Q1 and 50 percent expected growth in Q2, the company calls its success a testament to the value of its people and solution. The company, which sees a "nationwide shift in companies' commitment to DEI inititives" and inclusive workplace cultures, raised a $4.11 million Series A last summer. CEO Jared Pope (above) called 'workplace culture a microcosm of what is going on in society at large' at the time.
QUICK HITS
⟫  The Topgolf of soccer: TOCA Social, a new entertainment concept, has picked Dallas for its U.S. headquarters, writes Ryan Salchert in the DBJ. The soccer-focused concept, which features food and beverages as well as events and games, touts proprietary tech including Touch Trainer, AR, and AI-enabled innovations.
⟫  GameStop has finally announced a share sale, per the Fort Worth Business Press. Two months after its dramatic rise in the market, the video game retailer said today "that it will sell up to 3.5 million of its shares with the price still vastly elevated." Two weeks ago in an SEC filing, the company disclosed that it had been considering "such a sale since January."
Image credits (from top): UTD, iStock skyline, Rebeca Posadas-Nava
---
Friday, April 2
TOP 10 MOST-POPULAR STORIES
 
⓵ Chase Opens Its First Texas Community Center Branch in Oak Cliff
⓶ 7-Eleven Opens Its First Corporate-Owned Drive-Thru With a Laredo Taco Company at an Evolution Store in Dallas
⓷ UT Arlington Team Wins $40K Research Grant to Redesign Historic Black Settlements in Dallas-Fort Worth
⓸  Fasten Your Seatbelts: Arlington Launches First On-Demand Public Self-Driving Shuttle Service
⓹ $10M Dallas VC Fund for AI Companies Closes First Round of Funding
⓺  This Goes On Your Permanent Record: GreenLight Credentials Uses Blockchain for Students' 'Life Transcript'
⓻ 'The Gin': One of Dallas' Oldest Buildings Enters a New Chapter With a Next-Gen Angle in Deep Ellum
⓼  Full STEAM Ahead: Texas Middle School Girls Experience Virtual Innovate(her) Conference
⓽  Three Google Career Certificate Programs Are Now Available in Texas to Help Job Seekers
⓾  Nastia Liukin on Why Becoming an Entrepreneur is Just Like Training for the Olympics
---
Thursday, April 1
THREE THINGS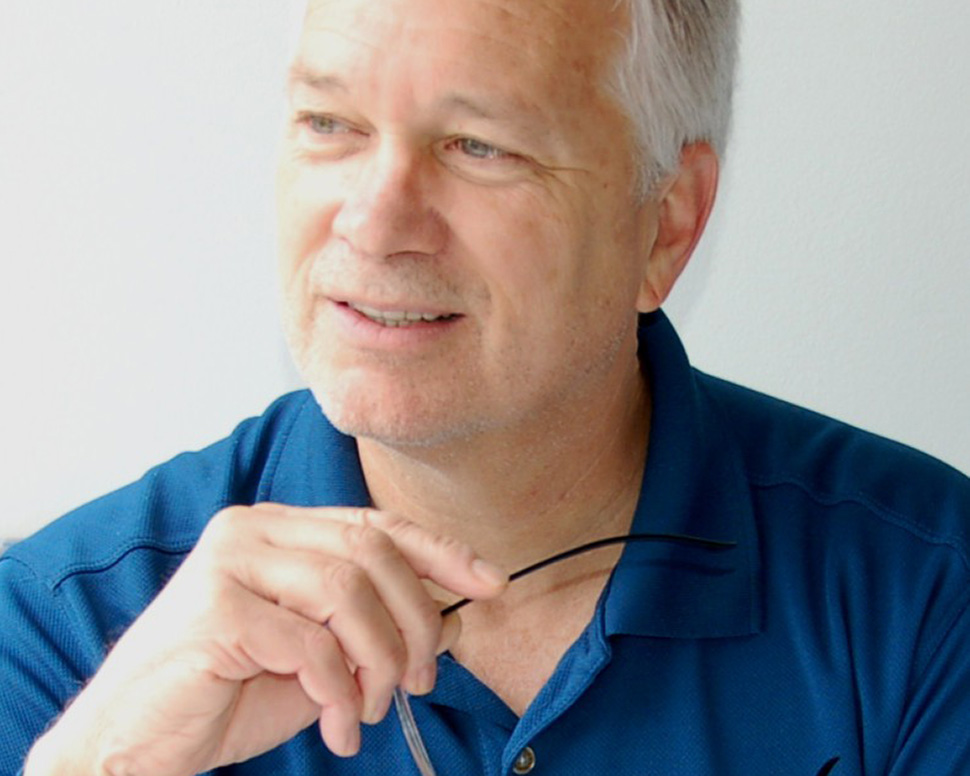 ⓵  RECURO RAISE: The founding CEO of Teladoc is leading the launch of Recuro Health. Michael Gorton (above) is at the helm of the Richardson startup, which just raised $2.9 million in an an oversubscribed round lead by OLSF Ventures. Gorton says it's "working on a much larger Series A," reports the Dallas Business Journal. Gorton's team includes several Teledoc leaders, including its original CTO and marketing team, according to a news release. Together they aim to build a new industry category with Recuro's business model for digital health solutions. Recuro's lead investor sees unprecedented interest: "There are rare moments in a venture capitalist career when you are presented an industry transforming opportunity, at the right moment in time, with a management team that has created the industry category," said Dr. William Paiva, managing partner at OLSF Ventures, in a statement. "This is one of those moments."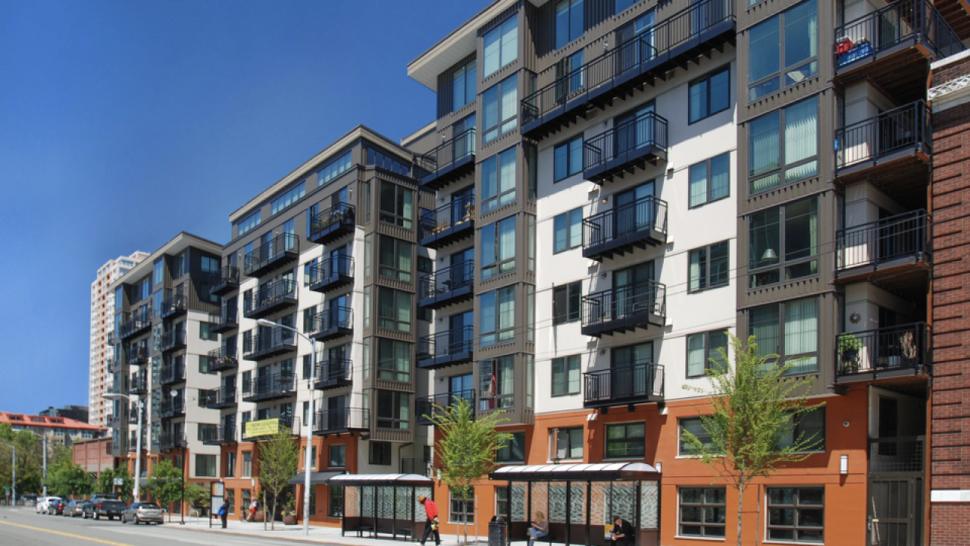 ⓶ PROPTECH EXPANSION: A Kansas City startup that aims to replace traditional property management is expanding to DFW and other "highly active multifamily markets" after a $5 million Series A round. Simplifyy founders Jake Lisby and Paul Worcester say their platform, based on "erasing pain points," is an easy sell to property owners who can see lower operating costs, reports Startland News. Other markets for growth include  Cincinnati, St. Louis, Phoenix and Columbia, S.C. The startup launched in late 2019, after working in closed beta since 2018.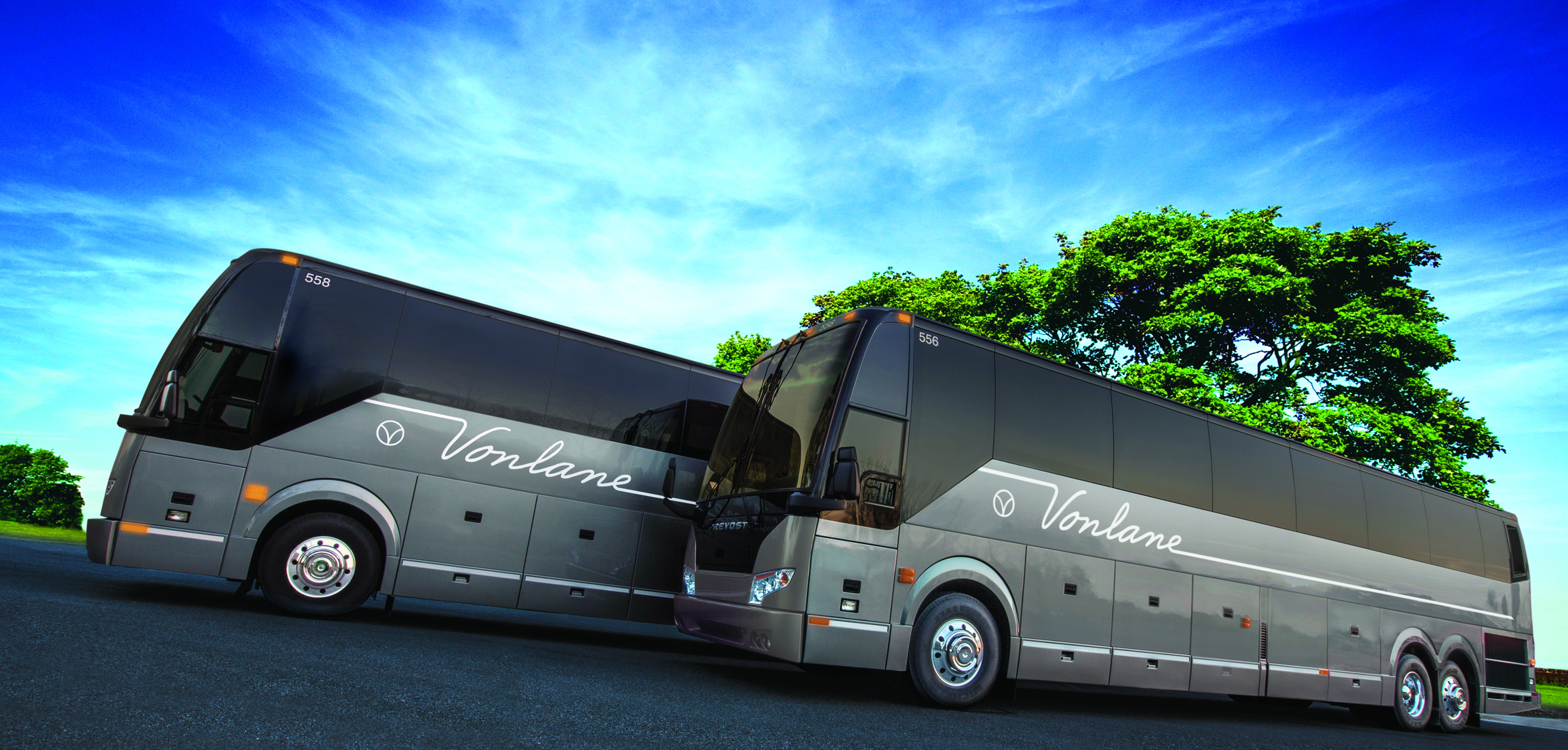 ⓷ TRAVEL SURGE: Dallas-based Vonlane is restarting its luxe bus routes to Texas cities and American Airlines says passengers are returning, with its spring bookings at "90 percent of what they were in 2019" before the pandemic. "Yes," says Southlake businessman Steve Cosgrove on NBCDFW. Cosgrove has seen an increase at his agency, Dynamic Travel: "People are going on vacation. I can't say business travel is back, but vacation travel is going gangbusters."
---
Want more of what's new and next in Dallas-Fort Worth?
Go here for ICYMI 2021: The Q1 Archive
---
Get on the list.
Dallas Innovates, every day.
Sign up to keep your eye on what's new and next in Dallas-Fort Worth, every day.