Storm season is coming with potential disasters from coast to coast. But this year, first responders won't have to face them alone. AT&T's FirstNet has stationed more than 30 trained Labradoodles nationwide to offer them support on the front lines—easing the depression and anxiety that can come with disaster response.
AT&T's FirstNet is the only nationwide, high-speed broadband communications platform built for America's first responders and the public safety community, with a dedicated, nationwide fleet of 80+ land-based and airborne portable cell sites. Its Response Operations Group (ROG) deploys the system in disasters, allowing first responders to make rescues and communicate even in the hardest-hit remote areas. More than 16,000 public safety agencies and organizations subscribe to FirstNet, accounting for more than 2.2 million connections nationwide.
Now ROG has a new member: ROG the Dog, therapy dogs that hit the front lines when they're needed most.
"Nothing is more important than the lives of first responders and the people they serve," said Jason Porter, president, public sector and FirstNet at AT&T, in a statement. "That's why we're bringing ROG the Dog to the front lines for the men and women who run toward emergencies…helping ensure that those who put their lives on the line are at their best day in and day out."
The FirstNet team believes first responders need more than high-tech solutions.
"What's really required is not just communications support—sometimes it's emotional support," said Stacy Schwartz, VP for global public safety and FirstNet solutions at AT&T, in a video about the program. "Having the dogs around the country, they will be available just like our response operations groups."
Meet a dog named Andy
In the video, Fire Chief Nathan Trauernicht of the UC Davis Fire Department gets to meet one of the therapy dogs—a Labradoodle named Andy.
"For years, there's been a stigma around mental health in fire and emergency services," Trauernicht says while petting Andy. "It's really only been in the last couple of years that we've opened up to this conversation. I think first responders are going to be excited to see dogs like Andy at incidents and directly after incidents. Number one, who doesn't like something soft and fluffy like this?"
"But also, many times we find ourselves ruminating in thoughts about the situations we have," he adds, "and we have a hard time breaking that cycle of thought. Dogs just have a special way of connecting with people and taking our minds off of things that might be going on, and can help redirect some of those thoughts from traumatic incidents."
Trauernicht notes that service animals have always been an important part of disaster response, from search and rescue efforts to the grim task of retrieving bodies. But deploying therapy dogs on front lines of disasters is something new—and truly needed.
The mental health challenges
Up to 25 percent of all first responders experience post-traumatic stress, AT&T notes in a release. Compared to the general population, they experience higher rates of depression, PTSD, burnout, anxiety, and other mental health issues. One study found more than a 20 year life expectancy difference between average American males and those in law enforcement.
So what can therapy dogs do? A lot. Studies have shown they have a positive impact on mental and physical health, AT&T says. Interacting with animals can lower stress, boost morale, improve coping and recovery, and reduce PTSD and emotional distress.
So far this year, public safety has requested support from the FirstNet fleet more than 125 times for planned and emergency events, everything from winter storms to COVID-19 vaccination centers. Now agencies on FirstNet can request ROG the Dog too. And just like the fleet, AT&T says, the therapy dog services are available at no additional charge.
OK, one last pet
Chief Trauernicht learns quickly that Andy is a very good boy—one who likes to get pets behind the ear, the shoulder, you name it. The fire chief's ease with Andy is the whole point of ROG the Dog.
"Being with a therapy dog, it's relaxing," he says. "It almost takes you back to a place as a kid with a stuffed animal that was maybe your favorite, and that helped you through hard times as a young person. It just makes you feel good, and brings a smile to your face, even if you weren't having the best day."
The fire chief laughs. "He's entertaining if nothing else, and very sweet. Isn't that right buddy?"
ROG THE DOG PHOTO GALLERY
VIdeo stills courtesy of AT&T FirstNet: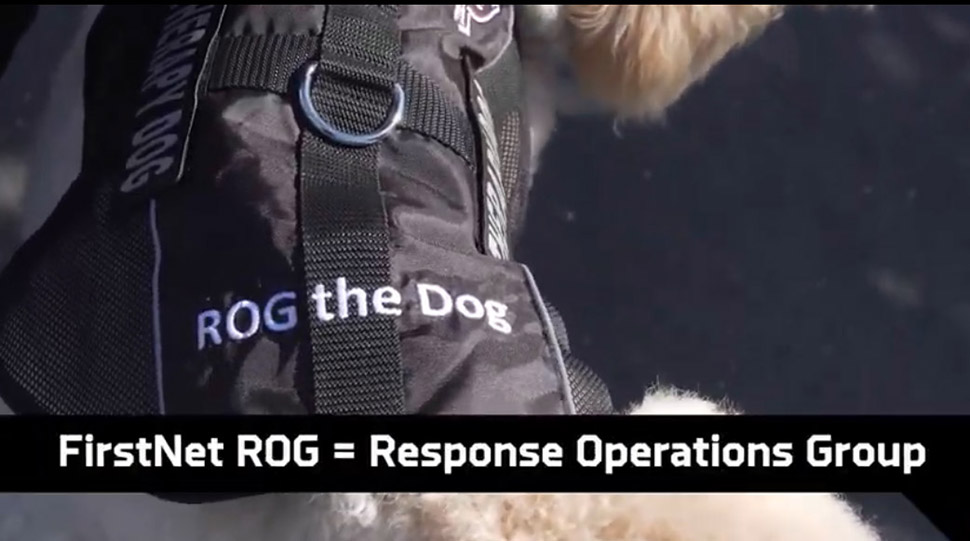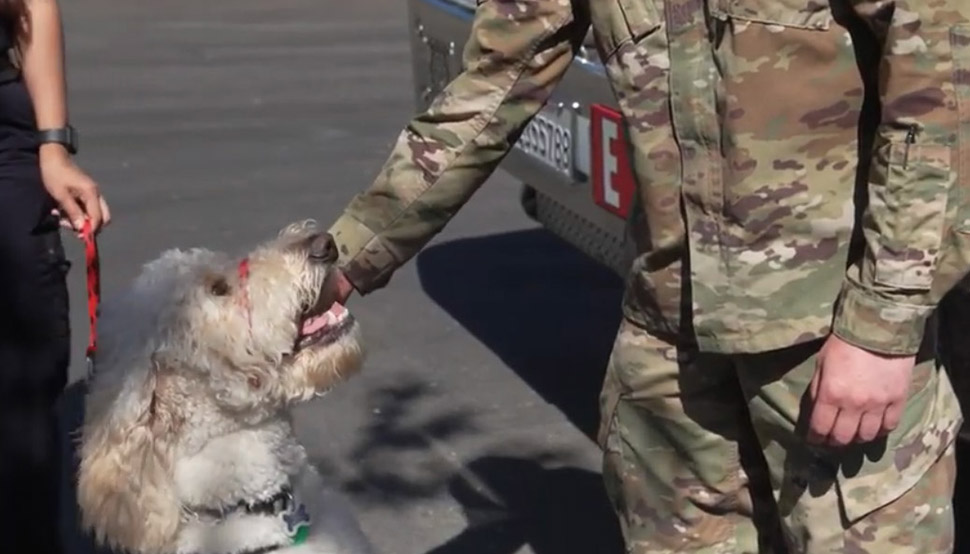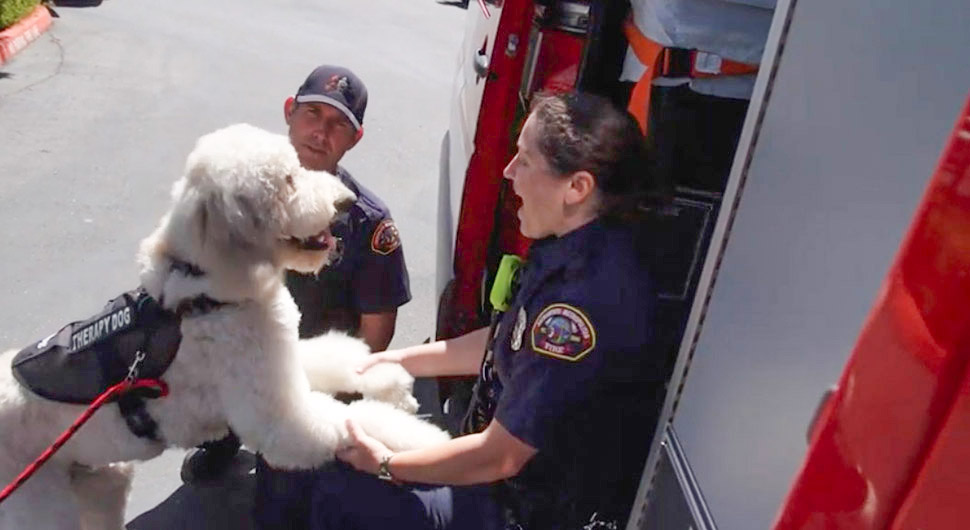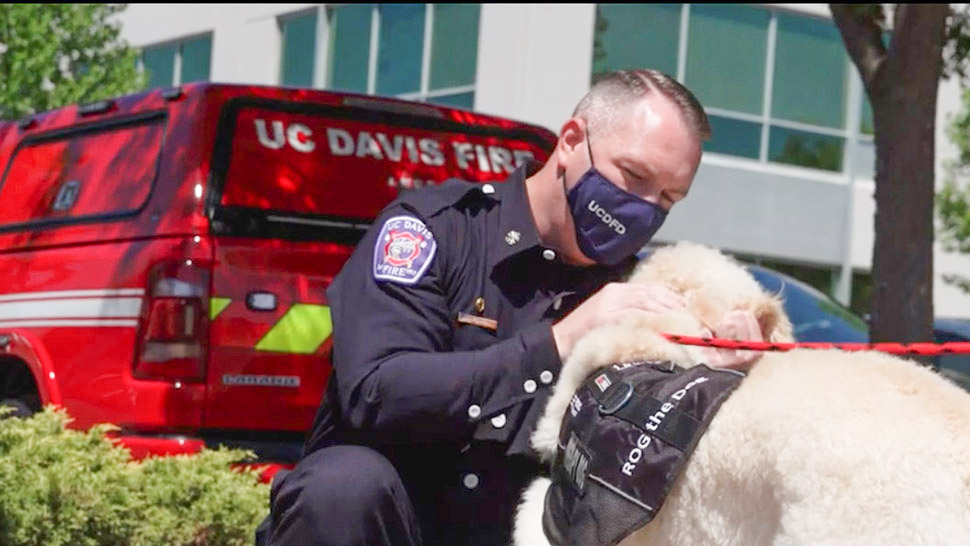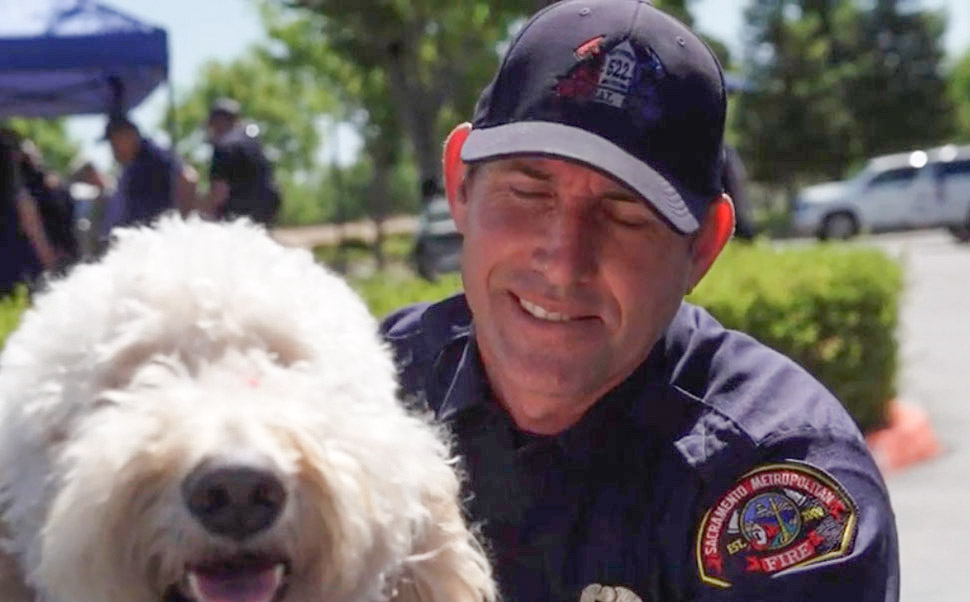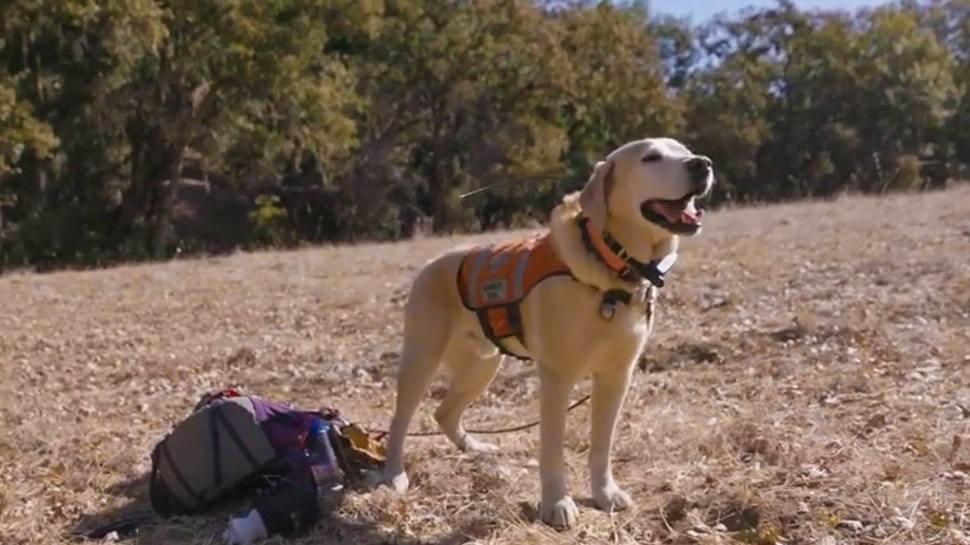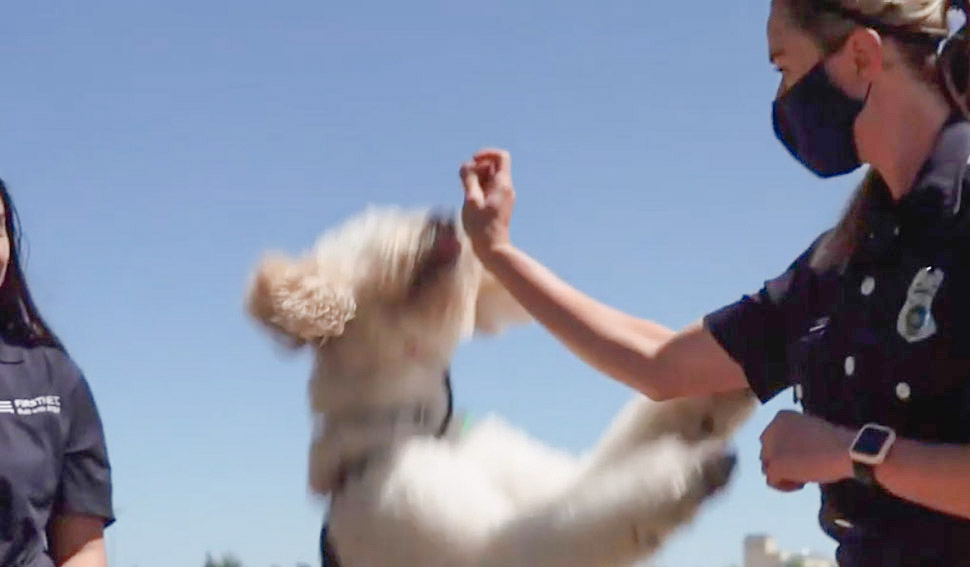 Get on the list.
Dallas Innovates, every day.
Sign up to keep your eye on what's new and next in Dallas-Fort Worth, every day.