Fort Worth-based filmmaker Chyna Robinson's debut feature, "No Ordinary Love," has garnered major success since its international festival run began in late 2019. Now it's been acquired by 1091 Pictures for a June 15th release date, streaming on video on demand and digital platforms. USA Today recently listed the indie as one of this year's "Biggest Summer Movies."
1091 Pictures contacted Robinson after seeing her indie film at the American Black Film Festival. Despite facing an uphill battle getting the movie picked up during the pandemic, Robinson and her female filmmaking team never gave up. 
"I cannot tell you how thrilling it is to be on the cusp of sharing my feature debut with the world," Robinson said in a statement. "It's what filmmaker dreams are made of."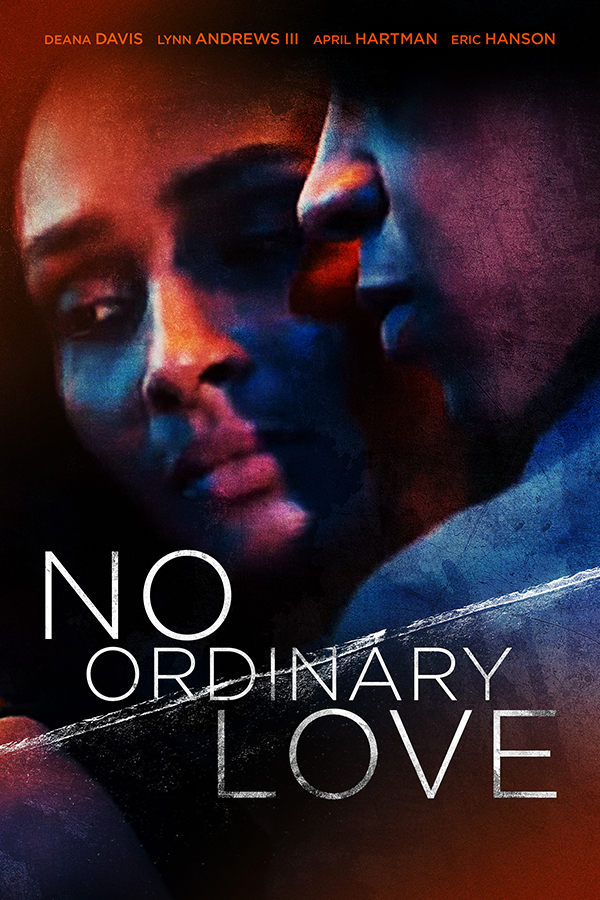 Robinson's micro-budget independent film—created, produced, and shot in North Texas—had previously racked up accolades including two Best Feature Awards and several Audience Choice Awards. "No Ordinary Love," a suspenseful tale of two women struggling with abusive relationships as their marriages take a toxic turn, shines a light on the issue. Abuse is an "ugly part of our culture that affects one in three women in their lifetime," Robinson says. "[I] pulled it out of the shadows for all to see on the big screen." Following the success of her feature, she wrote and produced a short film, "Lola/Lisa," which is on the festival circuit. Now the multi-talented Robinson is looking to stretch her creative horizons by writing in different genres, from comedy to religion to sci-fi.
Coincidentally, "No Ordinary Love" will be released during a month that marks the 100-year anniversary of the 1921 massacre on Tulsa's Black Wall Street. Robinson's earlier short film "Greenwood: 13 Hours" was a historical portrayal of that event.
---
Meet the filmmaker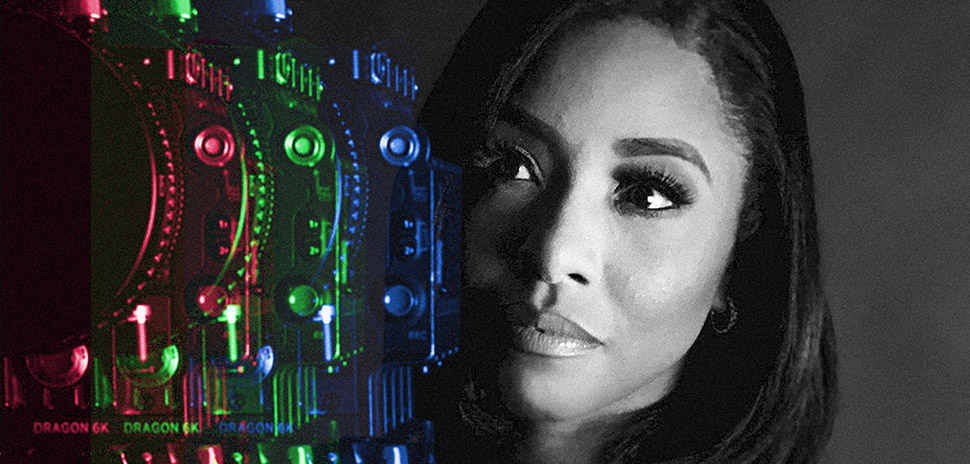 Chyna Robinson was featured in Dallas Innovates' Future 50 in Dallas-Fort Worth in the 2021 edition of our annual magazine. We talked with Robinson about her success as a screenwriter and filmmaker, the impacts of the pandemic and Black Lives Matter, and what she was working on next. Here's a takeaway:
On the biggest developments for her as a screenwriter/filmmaker from the last year:
My feature debut, "No Ordinary Love," had its premiere at Indie Memphis Film Festival (in late 2019). We won our first Audience Choice there, and I was honored with the Duncan-Williams Screenwriting Award. Then 2020 started out with a bang. We screened at a film festival in Phoenix and won four awards including another Audience Choice Award.
We were so excited to have such a great start to our festival run; audiences loved the film. Early in 2020, I wrote and produced a short film, "Lola/Lisa." And then COVID-19 hit. Fortunately, I was able to film it before everything shut down. In the spring, while waiting to hear if upcoming festivals were going to cancel or go virtual, I got busy on postproduction for the short, and it's now showing in festivals. As a filmmaker, it was important that I made the most of the time we were all quarantined so I began writing. In the meantime, our "No Ordinary Love" team worked hard at getting press as the film moved through the virtual festival circuit. Over the past year, we have been featured in over 40 national news outlets and television segments. 
On how her work can change the future:
That's a great question for a filmmaker. We can make films that start conversations which can lead to change. Film should entertain, of course, but movies can also shine light on an issue. For example, "No Ordinary Love" tells an entertaining, suspenseful story but it also allows the audience to experience complex characters and real-life dilemmas through the eyes of women living with intimate partner violence. I took this ugly part of our culture that affects one in three women in their lifetime and pulled it out of the shadows for all to see on the big screen. My hope is that it raises awareness and saves lives.
My work also provides a difference lens to experience stories through. In my industry, most directors are white males. As a Black female filmmaker, I can offer a new perspective. Not only can I tell a new story, I can also affect change by hiring diverse casts and crew. It is extremely important that my sets reflect the world we live in. I want to see more women and people of color in front of, and behind, the camera. This is how my work will help change the future. 
On the impacts of COVID-19 and social injustice:
I've continued to write throughout the craziness of COVID-19. I have stayed home for the most part. While it has been extremely challenging, I have taken the time to reset. My family has spent more quality time together, whether riding bikes in the middle of the day, working 3500 piece puzzles, or finding new crafts to make or desserts to bake. I've also been able to build several really meaningful relationships with other filmmakers. 
As a Black woman, wife, and mother, the social injustice and Black Lives Matter movements have had a considerable impact on me and my family. Speaking to my children about racial injustice was not a new thing in my household but, because the movement was so far-reaching and so explosive in some areas, I had to alter the conversation a bit. Of course I worry, but I'm also encouraged by all of the support that's come of it. More people have had their eyes opened to social injustice issues than ever before. We still have a ways to go, but I have seen change and that is important. 
On encouraging others:
COVID-19 has affected people in many different ways, and staying positive is harder for some than others. We all need to be kind to one another. I encourage my team to look for opportunities that being at home provide, take an online class, dive into research for a future project, and take time for self-care. It's OK to have bad days, but try not to stay there too long.
On what's next for her:
I'm looking to stretch my creative horizons. My first short was "Greenwood: 13 Hours," a historical piece about the 1921 Black Wall Street massacre. Then I went right into writing "No Ordinary Love," followed by my short thriller, "Lola/Lisa". During COVID I've been writing in different genres. I penned a pilot for a sitcom and a short love story, and I've developed a sci-fi fantasy and a faith-based script. I'll be ready to jump into the next project once the world gets back to normal.
A version of this story was originally published in Dallas Innovates 2021: The Resilience Issue.
Quincy Preston contributed to this report.
---
Read it online
Our fourth annual magazine, Dallas Innovates 2021: The Resilience Issue, highlights Dallas-Fort Worth as a hub for innovation. The collective strength of the innovation ecosystem and intellectual capital in Dallas-Fort Worth is a force to be reckoned with.

Get on the list.
Dallas Innovates, every day.
Sign up to keep your eye on what's new and next in Dallas-Fort Worth, every day.