This year, Dallas-based Cornbread Hustle, a staffing agency that assists people with criminal records in finding meaningful employment, snagged the spotlight at United Way of Metropolitan Dallas' fifth-annual The Pitch.
Presented by AT&T, The Pitch is a social innovation competition that culminates United Way's yearlong Social Innovation Accelerator program with Accenture (United Way is currently accepting applications for the next cohort, due April 30). Five local finalists, the top organizations in their class, presented their companies to a panel of judges and a live audience for the chance to take home a total of $270,000 in funding.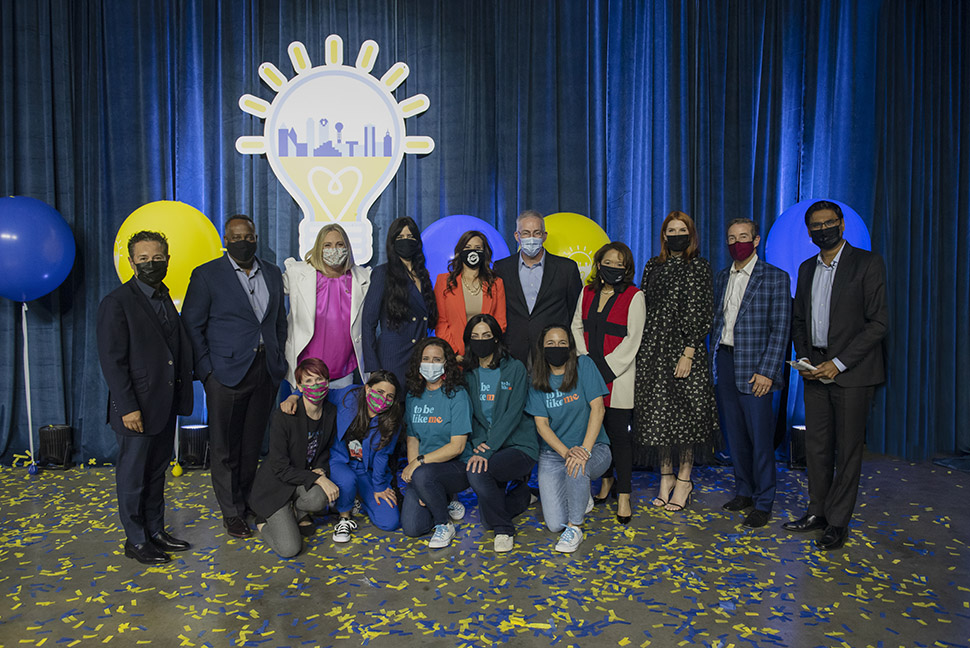 Each year, United Way typically unveils its plans to significantly expand its social innovation work in North Texas via new programming or partnerships. This time—following suit with the events of 2020—the community-based nonprofit announced new social innovation programs that include an incubator exclusively for women and entrepreneurs of color.
It will also be spearheading an annual Innovation Challenge and an expanded Impact Investing initiative.
United Way Dallas' mission is to create lasting change through the power of unity. It focuses on health, education, and income, which are the 'building blocks of opportunity' to achieve long-term results in the community.
Since the Social Innovation Accelerator was founded in 2013, it has invested some $5.3 million in funding, training, and mentoring to 54 North Texas-based social entrepreneurs.
"At United Way of Metropolitan Dallas, our goal is to put opportunity in the hands of all North Texans," Jennifer Sampson, McDermott-Templeton president and CEO of United Way of Metropolitan Dallas, said. "One of the ways we do that is by encouraging and investing in social innovation—big, bold ideas that tackle some of the long-standing, systemic challenges in our society. Our Social Innovation Accelerator and its premier annual event, The Pitch, supports and amplifies the work of promising local ventures."
The Pitch: inside the event
The 2021 rendition of The Pitch was held in person at Gilley's Dallas to a COVID-safe number of people, and virtually. At the event, United Way said it was the largest audience to-date—more than 1,200 attendees registered to tune in. The audience was encouraged to make donations, live, during The Pitch.
Each five-minute pitch focused on the entrepreneur's vision for the future of Dallas in terms of their organization, along with their plans for the additional investment capital. Anne Chow, the CEO of AT&T Business and United Way's annual campaign chair, again served as the event's emcee. 
Following that was a Q&A session with the judges: Jorge Corral, managing director for Accenture's Dallas office and United Way Board member; Chris Kleinert, CEO and president of Hunt Investment Holdings LLC and co-CEO of Hunt Consolidated Inc; Manoj Kumbhat, chief development officer and global CIO of Kimberly-Clark; Steven Williams, CEO of PepsiCo Foods North America and United Way Board member; and Amber Venz Box, co-founder and president of RewardStyle and LIKEtoKNOW.it.
"When we consider the challenges that have unfolded throughout the last year, North Texas needs innovation now more than ever to drive lasting impact in education, income and health, which are the building blocks that put opportunity in the hands of all North Texans," Chow said. "The Social Innovation Accelerator is a highly effective way for United Way to expand its impact throughout North Texas by identifying a diverse range of entrepreneurs who have developed outstanding, innovative solutions focusing on improved outcomes for our communities."
Who won?
To start, all finalists received $25,000 just for getting there.
The remaining money was divvied up into six prizes:
• The $60,000 Judges Prize and the title United Way Social Innovator of the Year;
• The $20,000 Impact Award, presented by Toyota, for having the top impact score according to the judges;
• The $20,000 Entrepreneurial Spirit Award, presented by Satori Foundation, for being the finalist who most inspired others to create positive change in the world, as determined by the judges;
• The $10,000 Innovation Award, presented by the United Way March Tocqueville Fellows, for having the highest innovation score (new this year);
• The $10,000 Presentation Award, presented by Teens United, for having the highest presentation score (also new this year); and
• The $25,000 Audience Choice Award, presented by Sara and Gary Ahr, for having the most votes from the event's virtual audience.
Cornbread Hustle won all five score-based prizes, including Social Innovator of the Year. That equated to $145,000 in funding.
The Welman Project, which connects teachers who are in need of supplies with companies that have surplus goods, nabbed the Audience Choice Award.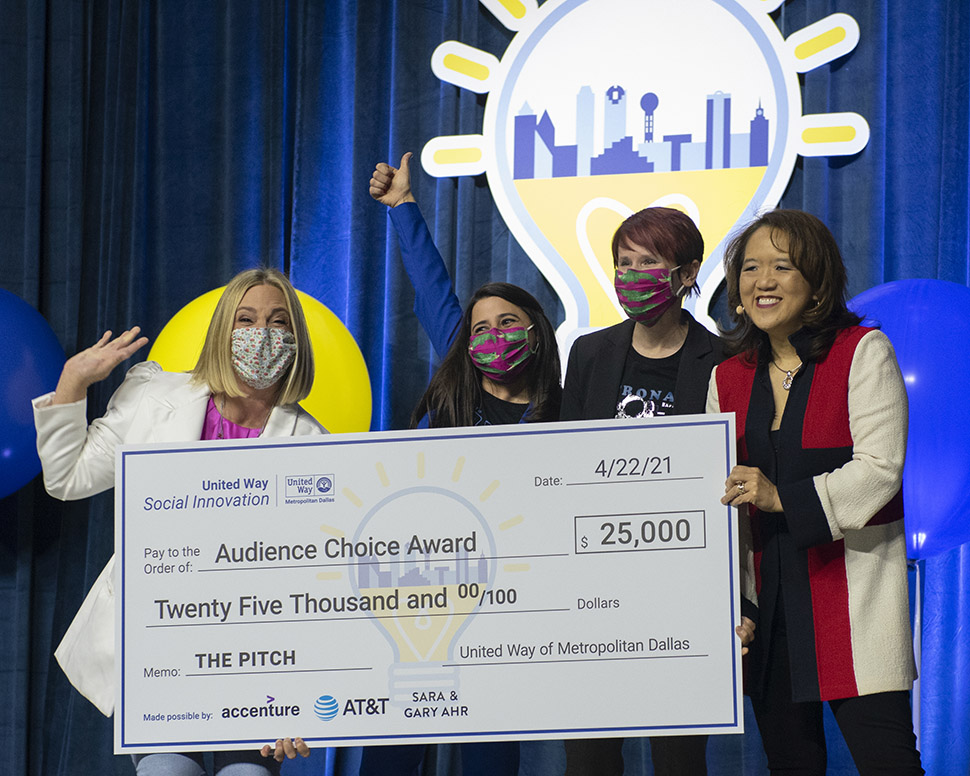 "Winning United Way Social Innovator of the Year was a breathtaking experience for me," Cheri Garcia, founder of Cornbread Hustle, said. "It's been a very challenging year for Cornbread Hustle, so these resources, the recognition and the credibility of United Way, everything involved in being part of this competition, will help us thrive, grow and expand."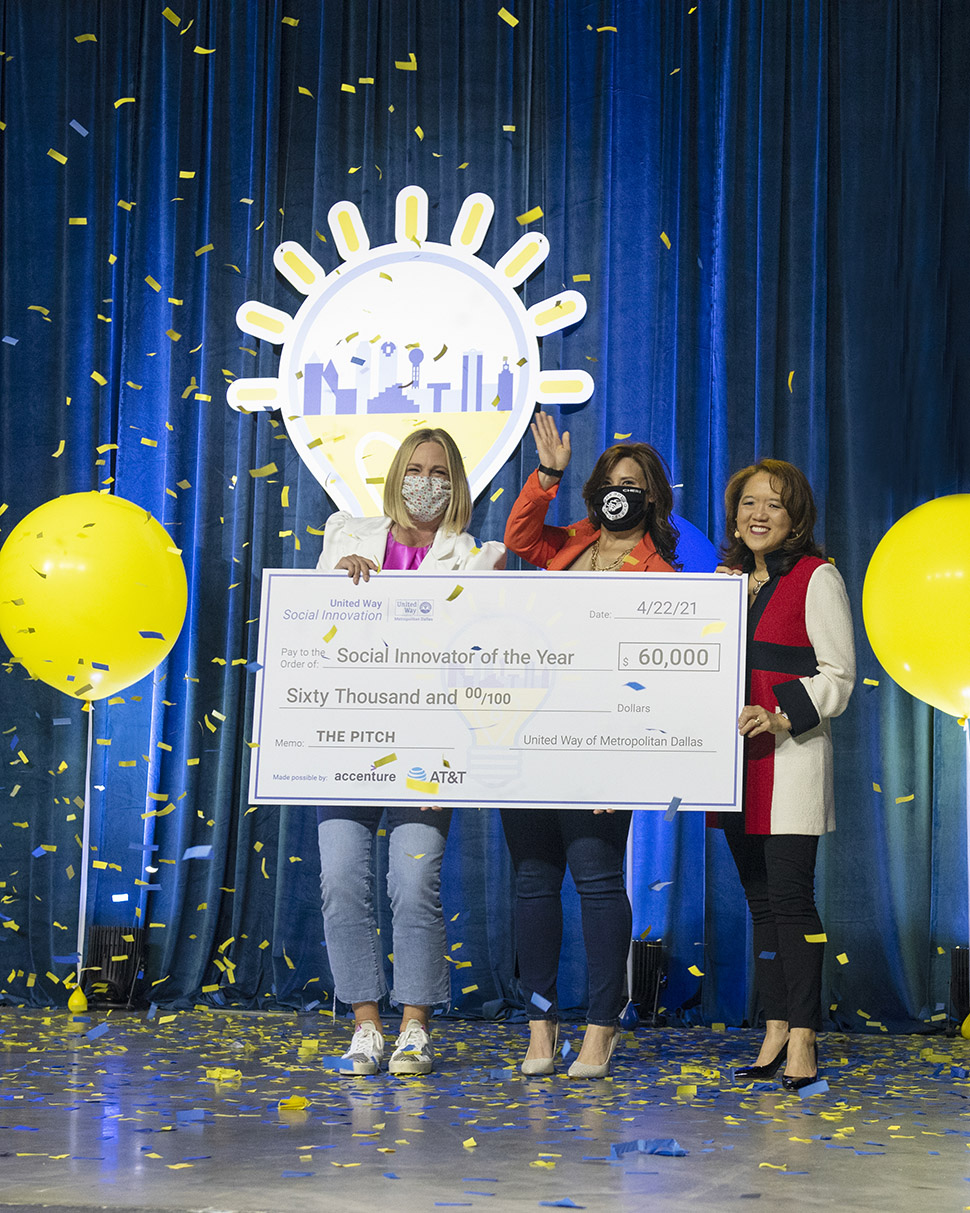 Meet the entrepreneurs—and see what they pitched
Each competitor pitched their organization's innovative solutions to improve United Way's area of interest (education, income, and health) in North Texas. If you couldn't watch, here's an overview of every pitch.
Michael Garrett, Trusted World
Trusted World streamlines nonprofits' work of accepting donations of food, clothing, and personal care products with its no-cost service and online inventory. According to Garrett, professionals on the front line of childcare—school counselors, police officers, case workers—spend 10 percent of their time trying to find resources their organizations can't provide.
Trusted World fills that gap: By "changing the way nonprofits work," Garrett and his team have completely disrupted the traditional way of helping. They offer inventory at no cost, within 48 hours, to partners, all via donations from across the country.
"These organizations are now helping people they used to watch walk away in despair," he said during his pitch. "We're feeding and clothing children who can now focus on their education. We're providing resources to parents who can now use their income for other things. It's helping the family, all while reducing stress and helping overall general health."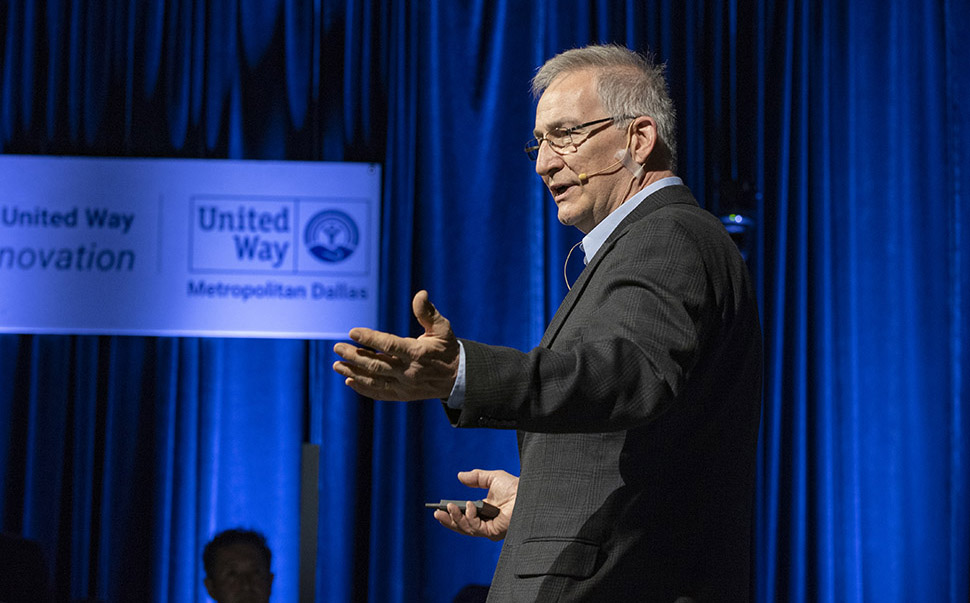 Andrea King, To Be Like Me
To Be Like Me is a disability awareness program targeted to schools that builds more equitable, inclusive communities through education and purposeful interactions. King wants people to think of its services like describing the color blue to someone who is blind. It's all about fostering empathy, while helping people become more understanding.
Through its disability awareness programs, To Be Like Me provides a platform of employment for people living with a disability. These 'Leaders' receive paid employment in exchange for education and serving as an advocate. King says this benefits participants, because they learn about disability directly from someone who's living with it, along with its 'Leaders' who find purpose and joy in their work.
"Disability is all around us," she said. "But here's the problem: Discrimination and prejudices against people with disabilities exist because there's a lack of understanding. This creates issues that follow them their whole life, from school to the workplace and beyond."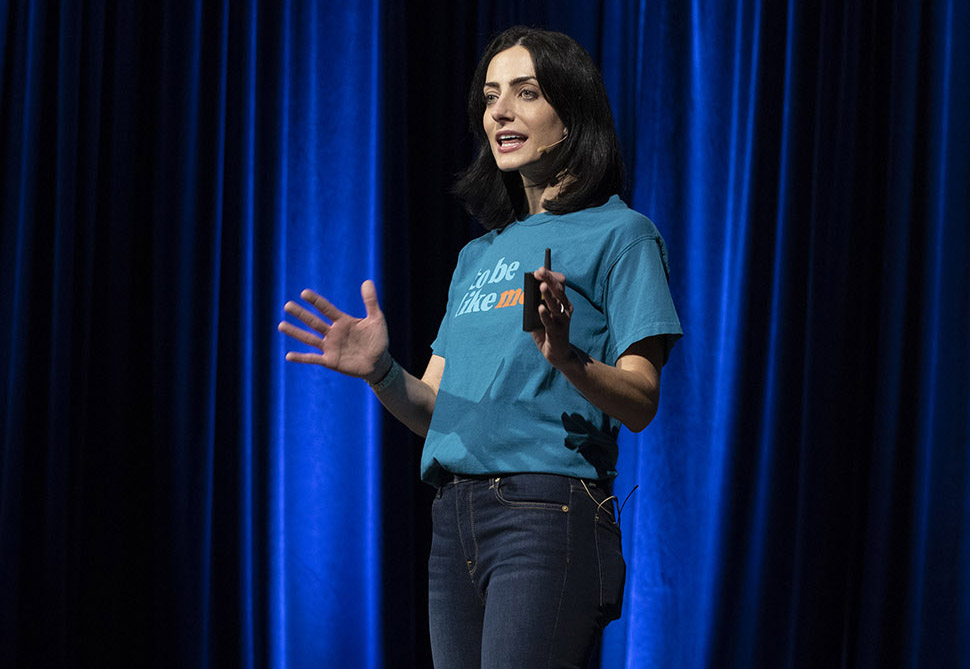 Ashley Sharp, Dwell with Dignity
Dwell with Dignity designs and installs complete, free home interiors for families who have struggled with homelessness or poverty and need an environment that will support health and wellness. Its work is supported through Thrift Studio, an annual pop-up store in which donated designer goods are sold to the public at high discounts.
Inspired by COVID, this year the organization pivoted to include nonprofit campuses in their transformation projects, in addition to residential spaces. This increased reach from 100 to 400 individuals. That led to the generation of Shop Co-Op, which Sharp calls a first-of-its kind social impact marketplace where nonprofit vendors can sell items to benefit their own organization.
"Our nonprofits need sustainable funding," she said. "Our clients need jobs replaced by those lost to COVID. And Dallas needs a place to come together to support those who have been underserved and minimized."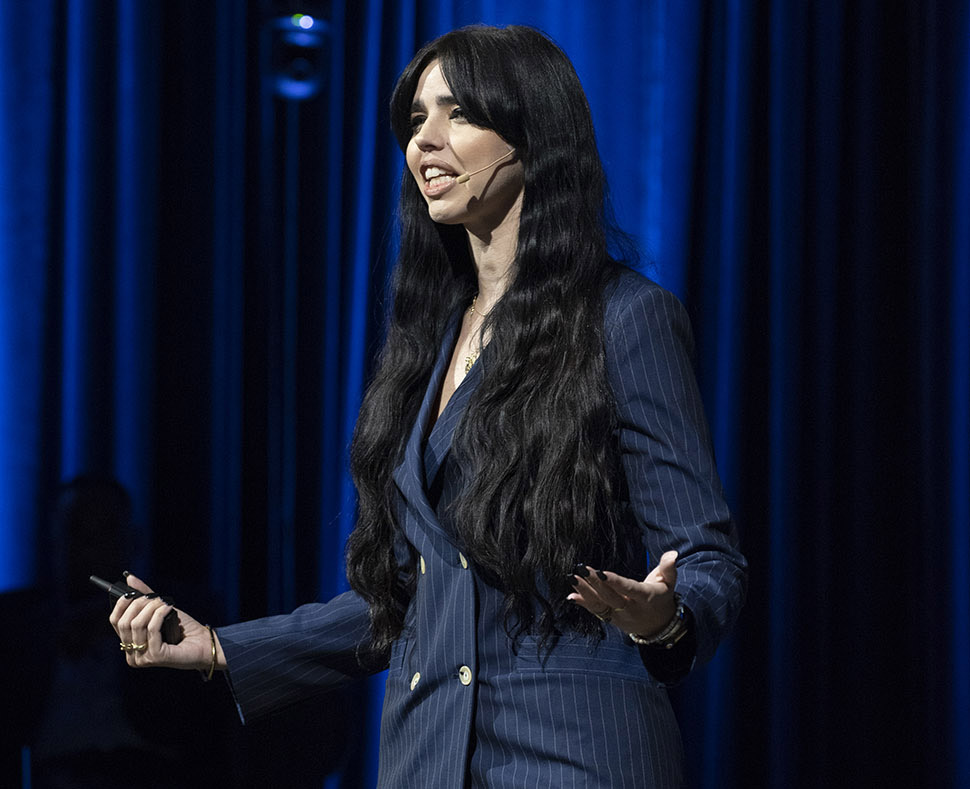 Vanessa Barker, The Welman Project
According to Barker, 95 percent of teachers haven't been able to teach a lesson because they didn't have the necessary resources. That leads to many leaving the profession, finding a second job, or shelling out money from their own pocket.
The Welman Project gives teachers the tools needed to provide equal education, regardless of school funding. With "creative reuse," educators get free supplies from the organization's more than 100 company partners to make better use of the resources already available in the community. The overall goal is teacher retention and improved student outcomes.
"We're the only organization in the country with this creative marriage of missions—limiting corporate waste in our landfills and un-limiting teachers with as many supplies as they can fit in their cars and ideas as they can fit in their noggins, all at no cost to them," Barker said. "Hands on learning sparked by creativity challenges students to build the skills they need to be college and career ready."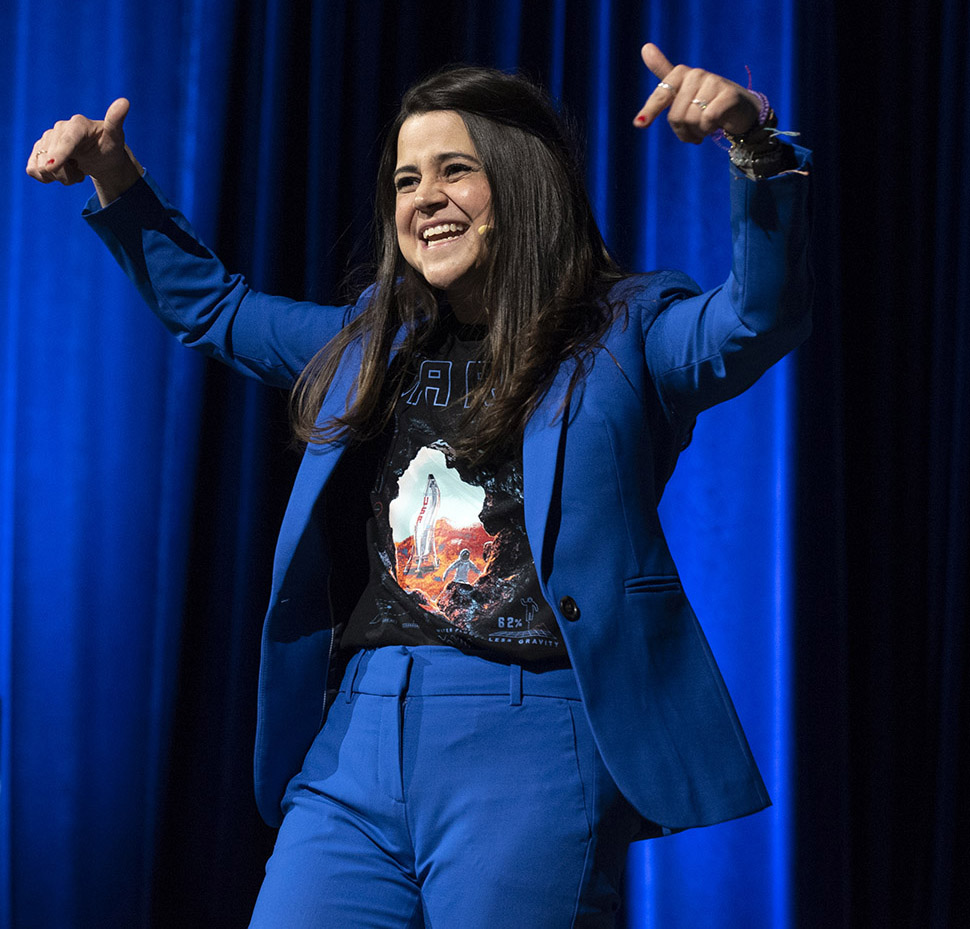 Cheri Garcia, Cornbread Hustle
Cornbread Hustle is a staffing agency for second chances. The first-of-its-kind organization aims to change lives by helping people with criminal records find meaningful employment. Led by Garcia, who was formerly incarcerated, the team offers resources and support—literally "walking the journey" with its employees—to help people recover after getting out of prison.
Last year, Cornbread Hustle helped hire 300 people full-time. Its recruiters, who have also experienced incarceration or addiction, are on a mission to reduce recidivism and bridge the gap between incarceration and employment. Currently, Garcia is working to expand to new cities with her company partners that hire Cornbread Hustle's employees directly.
"COVID-19 sucks. We all know that. But being part of the solution doesn't," she said. "One of the most proud projects we've worked on is we've been able to hire over 100 people out of halfway houses, transition houses, sober homes, homeless shelters, and even taking people out of jail each day to work at the vaccination sites.
"As somebody in recovery, I can tell you that it takes way more than just a job to change your life. It takes a community."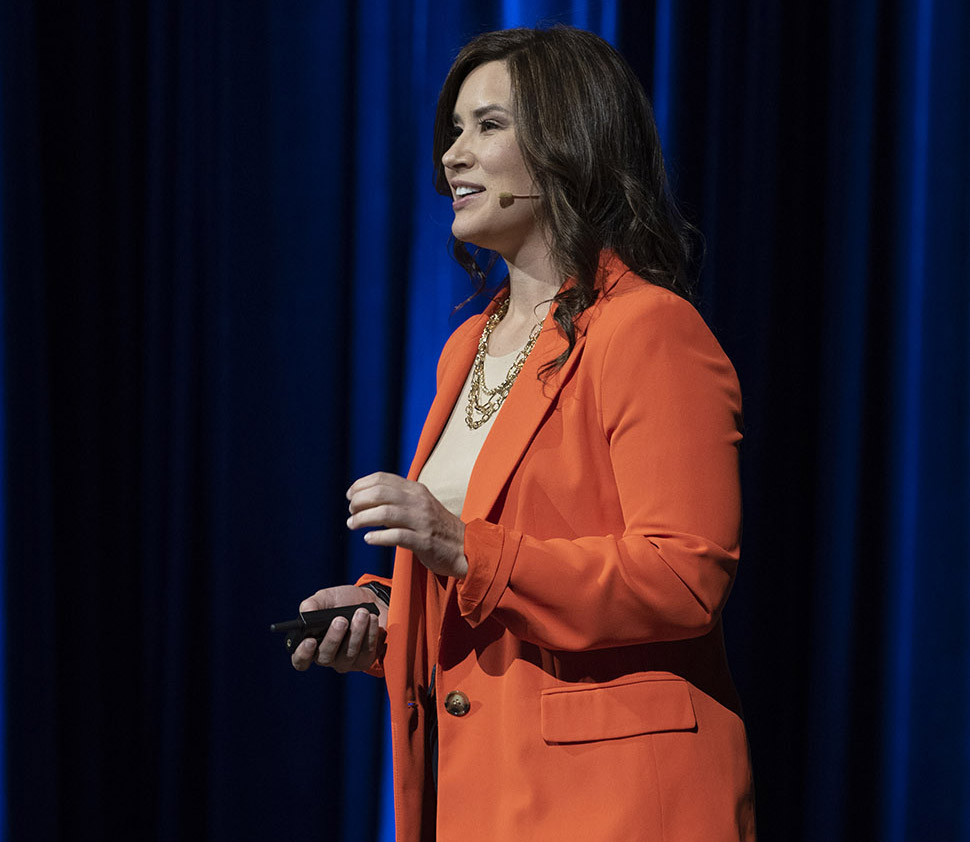 Get on the list.
Dallas Innovates, every day.
Sign up to keep your eye on what's new and next in Dallas-Fort Worth, every day.