News travels fast. We're here to help you keep up.
Each weekday, Dallas Innovates brings you up to date on what you may have missed in the region's innovation, technology, and impact news. From startup to enterprise, education to invention, and creative to social innovation, here's our daily mix of what's new and next in Dallas-Fort Worth.
Don't miss a thing. Sign up for Dallas Innovates Every Day to get the best of Dallas-Fort Worth innovation delivered to your inbox.
Have a tip? Let us know.
---
Friday, January 21
The Most Popular Stories on Dallas Innovates This Week
⓵ Mark Cuban Launches His Online Cost-Plus Pharmacy, Takes on Big Pharma with Low‑Cost Generics
⓶ North Texas Trailblazers: Here are the Winners of The Innovation Awards 2022
⓷ New Dallas International District to Turn Valley View-Galleria Area Into Global Showplace
⓸ Plano Lay's Uses 'Sacred' Cowboys Soil to Grow Spuds for Limited Edition Chips
⓹ Report: DFW Data Center Market Records Most Active Leasing Quarter of All Time
⓺ The Dallas Foundation Names Four New High-Impact Members to Board of Governors
⓻ Texas Women's Foundation Names Seven Honorees for Its Leadership Forum and Awards Celebration
⓼ 'The CliffsNotes of the Courthouse': Fort Worth-Based Tracts and Austin's Enverus Release TitleNotes
⓽ The Richards Group Is Changing Its Name to TRG, Reports Ad Age
⓾ Cooper Institute and GreenLight Team Up to Bring a Blockchain 'Digital Locker' to Student Fitness
MORE THINGS TO KNOW
⓵ ISLAND IN THE MAKING
Fort Worth's Panther Island isn't an island—yet. But plans announced Wednesday by the U.S. Army Corps of Engineers could finally bring it to life. The Corps said it will spend $403 million on the final design and build of a 1.5-mile flood-control bypass channel, which will reroute part of the Trinity River near downtown Fort Worth. 
The channel will turn 800 acres of land into Panther Island—which the city hopes will become a massive housing and mixed-use entertainment and recreational district, connecting downtown Fort Worth to the city's cultural district and the Stockyards.
When the channel is completed, perhaps by 2025, according to a Trinity River Vision Authority timeline, it will be up to the private sector to invest in and fully build out Panther Island. Read more in our story here.
⓶ MUSTANG GIVES BACK
The Mustangs are about to get a fancier home corral. The Garry Weber Foundation is giving $50 million to SMU to help construct a three-tiered end zone complex at the university's Gerald J. Ford Stadium.
The gift by Weber, a 1958 alum and former SMU football player, is the largest in the history of the SMU Athletic Department. It launches a $100 million facility drive to build the 192,500-square-foot complex, which will anchor Ford Stadium's south bowl.
The complex will include a team auditorium, new locker rooms, a weight room, meeting rooms, and a full kitchen and training table for SMU's 484 student-athletes. Football coaches, support staff, and video and recruiting services will also get space inside. Read more in our story here.
⓷ TWO FOR OAK LAWN
Real estate developer PegasusAblon plans to build two new residential towers along Cedar Springs in Oak Lawn.
Mike Ablon, principal at PegasusAblon, and his team have built notable projects in the Design District and Preston Center. He told D Magazine that for the neighborhood in Oak Lawn to survive, new development is needed. 
Ablon aims to create an "urban connection point" for the iconic Dallas neighborhood, he told D, saying, "When you go to the Cedar Springs District, where do you gather?" 
The answer for many is the long row of bars, shops, and eateries that have long been particularly popular with LGBTQ customers and neighbors alike. When Ablon discussed the potential projects with former Dallas city councilman Ed Oakley, he kept those businesses top of mind.
"I was extremely interested, but only if we could together figure out how to preserve those buildings and establishments," Ablon told D. "I was not going to be the person who tore down the gayborhood." 
So instead, he plans to redevelop parking lots and set his towers back from the street.
The developer hopes to break ground on the projects by end of 2022 or in early 2023.
QUICK HITS
⟫ The popular retail center at Sylvan Thirty in West Dallas has been acquired by a real estate fund advised by Crow Holdings Capital. The purchase doesn't include the 200-unit Lofts at Sylvan Thirty, the Dallas Business Journal reports—because the loft complex was already recently purchased by real estate investors Polaris. Located on Sylvan between I-30 and Fort Worth Avenue, the 47,000-square-foot, eight-building retail center features an array of tenants including CiboDivino Marketplace, Houndstooth Coffee, Whisk Crepes Cafe, Tacodeli, Coopers Meat Market, and Sylvan Avenue Tavern. 
⟫ Texas is the No. 2 top-earning esports state in America, according to a new report from the Action Network, with over $12 million in competition winnings. The only state to beat Texas out was California, with $21.5 million. Esports have claimed their space in pop culture, with reports suggesting that competitive gaming brought in 22.6 million monthly viewers this year from the U.S. alone, Action Network says. 
⟫ ShiftMed, one of the largest workforce management platforms in health care with over 60,000 credentialed health care professionals, and the National Association of Health Care Assistants, the professional association for certified nursing assistants (CNAs), have joined forces to launch the National Institute for CNA Excellence (NICE). NICE is an integrated training platform featuring a learning management system to recruit, train, certify, and retain CNAs. Its initial launch will be in Texas, with Senior Living Properties LLC as its initial launch partner. The 50-location provider runs properties across the state, including in North Texas. 
---
Thursday, January 20
THREE THINGS
⓵ TECH TITANS AWARDS GALA
Tech Titans named the top tech winners in North Texas Wednesday night at its annual awards gala, held both virtually and live at the Eisemann Center in Richardson.
Gearbox Entertainment won the corporate Innovation Award, and the Frisco-based company's CEO, Randy Pitchford, took home the corporate CEO award.
RevTech Ventures Managing Director David Matthews was inducted into the Tech Titans Hall of Fame, while Anurag Jain, managing director of Perot Jain and CEO of Access Healthcare, won the Community Hero award.
Hedera Hashgraph had two wins, one for its co-founder and chief scientist Leemon Baird (Technology Inventors award) and one for co-founder and CEO Mance Harmon (Emerging Company CEO). See more about Hedera in our feature story today.
For the full list of Tech Titans winners, check out this roundup in the DBJ.
⓶ STANDING ALONE AGAIN
Birmingham, Alabama-based Encompass Health Corp. is spinning off the Dallas-launched home health and hospice business it acquired back in 2014.
The spinoff will be rebranded as Enhabit Home Health & Hospice and will continue to be based in Dallas. 
The spin-off will result in Encompass Health's shareholders owning stock in both companies.
"The establishment of Enhabit Home Health & Hospice will further strengthen Enhabit's focus on high-quality, cost-effective care delivered in the home setting," the company said in a statement.
Enhabit will operate 251 home health and 96 hospice agencies in 42 states and Puerto Rico, and employee 11,000 people, according to the Dallas Morning News.
⓷ NICE PLACES
Glenn Gehan, co-founder of Addison-based Gehan Homes, has expanded his Austin-based GFO Home business into Dallas.
Gehan launched Gehan Homes with his father and brothers in 1991. Since then it's grown into the ninth largest private homebuilder in the U.S.
When the homebuilder launched GFO Home in 2018, expanding to Dallas was always the plan, Gehan says. 
"The residential market is strong in Dallas, with the second-highest number of people moving here compared to all U.S. metro regions," Gehan said in a statement. GFO targets the move-up homebuyer with high-end, architect-designed homes.
GFO currently has 54 homes under construction in six Dallas-area communities, and is in negotiations with eight additional communities. The firm recently opened new model homes in Inspiration, a master-planned Wylie community; and in Lakeview Downs, offering one-acre homesites in Lavon Lake's Highland Park peninsula.
FOLLOW THE MONEY
⟫ DataBank, a Dallas-based colocation, edge computing, and managed cloud services provider, is acquiring CyrusOne's four Houston-area data centers for $670 million.
With the acquisitions, DataBank's reach now includes 27 metro markets—the largest geographic footprint of any data center operator in the U.S.
"We're excited to add the Houston market to the DataBank portfolio," said Raul Martynek, DataBank's CEO, in a statement. "With our deep roots in Texas, it was a logical metro for us to expand into and allows us to bring our digital infrastructure and interconnection solutions to the fourth-largest metro in the U.S."
The news comes in the wake of an agreement by Dallas-based CyrusOne to a $15 billion take-private deal by KKR & Co. and Global Infrastructure Partners.
The data center market has been red hot lately, as Dallas Innovates wrote last week. According to a CBRE market flash, the Dallas-Fort Worth data center market had its "most active quarter of leasing of all time" in Q4 2021.
Read more about the DataBank acquisitions in our story here.
⟫ Veena Somareddy, co-founder of Fort Worth-based Neuro Rehab VR, thanked TiE Dallas Angels on LinkedIn for being a big part of her company's seed raise. As we wrote back in 2020, the company is changing the game in virtual reality to improve physical therapy recovery.
⟫ Fort Worth-based agriculture crowdfunding platform Harvest Returns showed some good returns today. Pennsylvania-based PittMoss announced that the company has successfully raised $450,000 on the Harvest Returns platform. "We really enjoyed working with PittMoss on their capital raise," said Chris Rawley, Harvest Returns CEO, in a statement. "They have an innovative, sustainable product that appeals to a wide variety of growers." Harvest Returns was launched in 2016 by two military veterans to bring agribusinesses together with investors. Its pool of over 9,000 investors has provided more than $20 million in funding to early-stage agribusinesses.
⟫ Dallas-based Cypress Growth Capital has announced a growth capital investment in CORE Inc., an Austin-based, "first-of-its-kind" marketplace serving the property restoration industry. "CORE is at a pivotal point in their growth and with non-dilutive, equity-preserving funding from Cypress, they have the fuel they need to further scale their business," Cypress Growth Capital Partner Pat McCaffrey said in a statement. The funding's amount wasn't disclosed; it will be used primarily for new revenue generation, national marketing, member support services, and product enhancements.
---
Wednesday, January 19
THREE THINGS
⓵ YOU GET HELP, AND YOU GET HELP…
The Oprah Winfrey Charitable Foundation is giving $1 million to Teach For America to help address students' and teachers' social-emotional needs.
"The impact of this gift will be enormous," Jessica Guthrie, chief program officer for Teach For America Dallas-Fort Worth, told Dallas Innovates. "By using her platform, Ms. Winfrey has been able to draw attention to the national issue of teacher burnout and the tools available that can help."
Already, Guthrie said, Dallas-Fort Worth teachers and staff in the program receive 24/7 access to free counseling services through partnerships with BetterHelp and Crisis Text Line. Additionally, they receive training in eight different dimensions in wellness and adult SEL. 
Read more about the program and Oprah's grant in our story here.

⓶ WOMEN LEADERS, HIGH-TECH GIRLS
The Dallas-Fort Worth Alliance of Technology and Women (DFW*ATW), a nonprofit committed to increasing the number of women in leadership and girls entering technology fields, has named its newest Advisory Council members.
Barry Shurkey, CIO of NTT Data Services, has been named incoming chair. He's replacing longstanding DFW*ATW advocate Valerie Freeman, CEO of BravoTECH.
"I have been so blessed to work with Barry and am thrilled that he will be our new chair," Freeman said in a statement. "He has been a big champion of women in technology and has provided much valuable advice and counsel to the organization."
Joining Shurkey in their first year on the council are Saurajit Kanungo, president of Cyber Group, Inc., and Carina Reyes, executive managing director, Ernst & Young Global Consulting Services.
⓷ SOULFUL VEGAN
A soulful new vegan restaurant just opened on the campus of Texas Woman's University in Denton.
Soulgood—a quick-service restaurant partnership between Pioneer Kitchen and chef Cynthia Nevels (above)—isn't the first taste of this cuisine North Texas has sampled.
Nevels launched Soulgood as a pop-up in 2014, writes CultureMap Dallas, and currently has contracts with Dallas ISD, AT&T Stadium, UT Arlington, and SMU.
According to CultureMap, she's also catered for vegan celebs like Billie Eilish and Stella McCartney.
Denton was already a big-time stop on the vegan circuit. It's the home of the first all-vegan cafeteria, which opened back in 2011 at the University of North Texas. If you're hungry for a bucket of ribs, you may be disappointed when walking past the city's many vegan restaurants and eating spots.
As for Nevels, she isn't just serving up good food—she's done good works as well. During the early months of the pandemic, Dallas Innovates wrote about how Nevels and Soulgood helped feed first responders working long hours, along with people in hard-hit minority communities in Southern Dallas.
---
Tuesday, January 18
THREE THINGS
⓵ SPACEPORT BOUND
Dallas-based engineering giant Jacobs has been awarded a design contract to help build the Houston Spaceport.
Axiom Space has awarded Jacobs the architecture and engineering phase one design contract for the Assembly, Integration and Testing facility planned for the 400-acre spaceport. 
When it's completed, the spaceport will be a launch and landing site for suborbital, reusable launch vehicles as well as a center for innovation.
"Privately funded infrastructure will drive U.S. leadership in space," said Ron Williams, Jacobs SVP of People & Places Solutions, in a statement. "Jacobs is committed to providing integrated solutions to accelerate the future of commercial space operations."
The news comes just days after Texas Governor Greg Abbott announced $10 million in Spaceport trust fund grants, including $5 million for the Houston Spaceport Development Corporation and $5 million for one in Cameron County in South Texas, where Elon Musk develops and tests SpaceX rockets.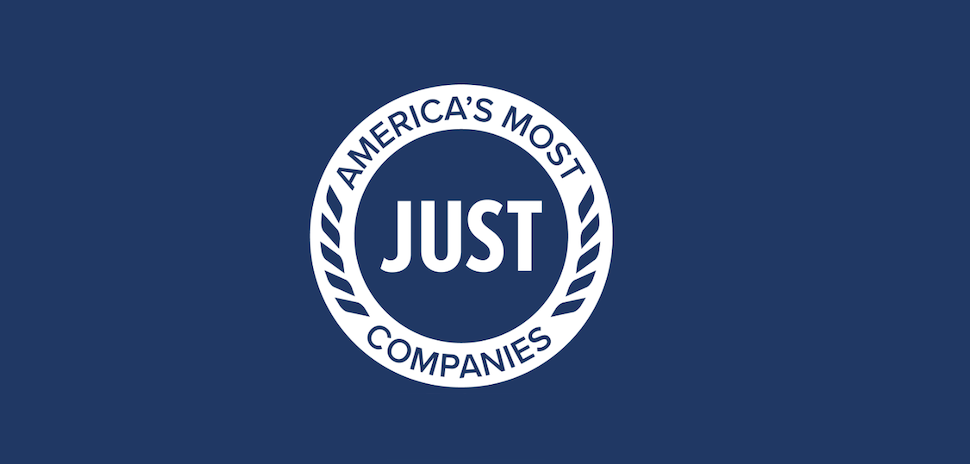 ⓶ THIS JUST IN
Several Dallas-area companies have made the list of America's 100 Most JUST Companies for 2022.
The lauded locals include Dallas-based AT&T (No. 18) and three Irving-based companies —retail electricity and power generation company Vistra Corp. (No. 53); Exxon Mobil (No. 89); and Kimberly-Clark (No. 96).
The annual list from JUST Capital recognizes U.S. corporations that perform the highest on issues including fair pay, worker health and safety, benefits and work-life balance, ethical leadership, cultivating a diverse and inclusive workplace, and producing sustainable products.
Other companies on the list with a strong Dallas-area presence include Microsoft (No. 3), Accenture (No. 17), JPMorgan Chase (No. 28) and Capital One (No. 94).
⓷ CAPITAL COACH
In 2005/06, former Spurs hall of famer Avery Johnson was named NBA Coach of the Year as head coach of the Dallas Mavericks. Now he's CEO of his private equity firm Avery Capital, aiming to buy $300 million in assets, with leverage, in the next 18 months.
Avery (above right with partner and COO John Allan Bailey) founded his Dallas-based firm with Bailey in late 2020. According to D Magazine, the firm focuses on commercial real estate—primarily, assets with long-term leases to the General Services Administration or other government tenants. 
"The path to choosing GSAs started when we decided to be a triple net lease fund," Johnson told D. "When we saw General Motors stop building cars and start manufacturing N95 masks for COVID, we wanted to make sure we were anchored by a tenant that had a long history of paying their rent and the GSA pays under any economic environment."  
Avery's five-person team has raised more than $30 million to date, D says, quoting the former coach as saying, "I want my journey to inspire minority students who can't throw a football, dribble a basketball, or sing a rap song. If you can, great. But if you can't, your brainpower will help you succeed in other sectors in life."
QUICK HITS
⟫ The Perot Museum of Nature and Science's 2022 National Geographic Live Speaker Series will kick off Wednesday, Feb. 16, with evolutionary biologist and ancient DNA research pioneer Beth Shapiro, author of "How to Clone a Mammoth." The series will also feature large carnivore ecologist Dr. Rae Wynn-Grant on Wednesday, April 13, and underwater photographer Thomas Peschak on Wednesday, May 4. For tickets and more info go here. 
⟫ Irving-based Exxon Mobil pledged Tuesday to cut its carbon emissions from operations to net zero by 2050. "This is more than just a pledge," CEO Darren Woods said on CNBC Tuesday. "We've been doing work for several years now to make sure we were confident that we had a line of sight on how to achieve this."
⟫ Dallas-based Envy Gaming is launching a female-led creator house in the Hollywood Hills, uniting popular lifestyle and Chess personalities Alexandra and Andrea Botez, variety streamer JustaMinx, and VTuber CodeMiko under one L.A. roof. "All four women are uniquely talented and share our vision of creating a space where creators can express themselves authentically and grow their brands together as entertainers in a meaningful and purposeful way," said Andrew Peterman, chief content officer at Envy, in a statement. "We're also big believers in what the blend of live production and virtual content will mean for future creators."
---
Friday, January 14
The Most Popular Stories on Dallas Innovates This Week
⓵ A Top 10 'Hottest U.S. Neighborhood' Near You: Forney, TX
⓶ Goldman Sachs Expands Marcus' Consumer Business Footprint in Texas
⓷ New Dallas International District to Turn Valley View-Galleria Area Into Global Showplace
⓸ Dallas-Based Fintech CollateralEdge Adds New VP of Commercial Strategy to Leadership Team in Third Senior Hire
⓹ Fort Worth GM Financial DEI Leader Named Automotive Champion of Diversity
⓺ The Dallas Foundation Names Four New High-Impact Members to Board of Governors
⓻ Sole Source Capital Portfolio Company More Than Doubles in Size With Three Acquisitions
⓼ Proptech Partnership: Dallas-Based Lincoln Property Invests in Commercial Real Estate Startup Dottid
⓽ Two Tuition-Free Montessori-Inspired Bezos Academy Preschools Coming to Dallas College
⓾ Alto is Going 100% Electric as It Expands to Washington D.C. and Silicon Valley
THREE THINGS
⓵ WHAT'S IN A NAME?
Leading Dallas-based ad agency The Richards Group is changing its name and logo to TRG, according to an Ad Age report.
"We think of this less of a change and more of a transition," an agency spokeswoman told Ad Age, confirming the change. "Our goal is to celebrate what has made us successful—creativity, collaboration, inclusivity and innovation. Shortening our name allows us to celebrate our past, our present, and our fearless future."
The move comes just weeks after the agency's 18-story Uptown Dallas headquarters building (above) was sold to a New York firm and local investors. "It's undecided" whether TRG will remain a tenant in the building, the Dallas Morning News has reported.  
As Ad Age notes, the name change will further distance the agency from its founder Stan Richards, who stepped down in 2020 after making racially offensive remarks during a call about an agency ad. Read more in our story here.
⓶ WAY MORE WAYMO
Waymo Via and J.B. Hunt Transport Services have announced a long-term strategic alliance that will mean more autonomous trucking pilot runs on I-45 between Fort Worth and Houston—with plans "to complete fully autonomous transport in Texas in the next few years."
We wrote in June about the companies' earlier pilot test runs of robotically driven freight on I-45, with a driver and technician in the cab to monitor operations. 
The expanded collaboration will feature multiple pilots to further analyze the capabilities of Waymo Via, the company's autonomous Class 8 trucking unit powered by the Waymo Driver, "to address customer needs in realistic scenarios." The pilots will be conducted in "the same lane" of I-45 as the ones last summer. Read more in our story here.
⓷ GAME ON
Dallas-based Envy Gaming has acquired the full operating rights of Esports Stadium Arlington—the largest turnkey esports venue in North America—for the next eight years.
Envy Gaming will pay $2.35 million over the eight-year period, according to the Dallas Morning News. It acquired the contract from Esports Venues LLC, a group formerly owned by Texas Rangers owner Neil Leibman and other investors. 
The action starts soon: The Call of Duty League Kickoff Classic will take place at the stadium January 21-23, with all 12 teams and thousands of fans expected to be there.
"Esports Stadium Arlington is without a doubt the best venue in North America right now for any publisher or league considering an esports event with spectators," said Geoff Moore, president and COO at Envy, in a statement. "We want to give all people that love gaming the opportunity to enjoy amazing competitions in a social environment."
QUICK HITS
⟫ Plano-headquartered Lexus USA will get a bit part for its Lexus NX in the Hollywood disaster movie "Moonfall," opening in theaters February 4. When a mysterious force sends the moon hurtling toward the earth, a team battles to save the planet. This somehow partly involves jumping an NX hundreds of feet in the air to bounce off a teetering distant plateau. Now that's brand placement!
⟫ Amazon is planning a store at Galleria Dallas , reports the DMN, and plenty of its employees will be right nearby. The giant company is the largest tenant in the Galleria Towers, which is connected to the three-story mall at Dallas North Tollway and the LBJ Freeway. The 4,500-square-foot store is slated to open later this year.
⟫ Fort Worth-based workwear brand Dickies is about to kick it with a new Dickies Skate Plaza as part of the Fire Station Park expansion project in its hometown. A $300,000 donation from the VF Foundation, the philanthropic arm of Dickies' parent company, will help fund work on the plaza, scheduled for completion by October.
⟫ A newly proposed Amtrak route would provide a passenger rail connection between Dallas-Fort Worth and Atlanta. Proposed passenger rail routes would include service between New Orleans and Baton Rouge and a study for potential Amtrak service between Dallas and Meridian, Mississippi.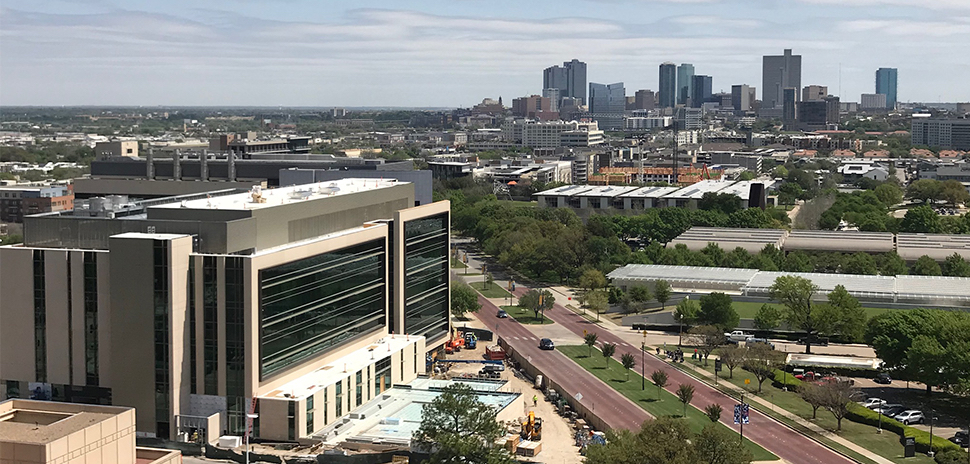 ⟫ The TCU and UNTHSC School of Medicine in Fort Worth was formed in 2015 as part of a long-term vision to bring an innovative allopathic medical school to North Texas — and help relieve a shortage of doctors in the area. This week the two schools said TCU would now be running the medical school, but cooperation between the two will continue for at least the next few years, reports the Fort Worth Business press.
⟫ The beloved former Highland Park Pharmacy space in the new Weir's Plaza in Dallas' Knox District will get a new restaurant in 2022—"identity still TBD," writes Dallas Culturemap. Duro Hospitality, the group behind The Charles, Bar Charles, Greenville Avenue restaurant Sister, landed the location. The fast-growing hospitality firm, which creates unique brands and experiences, founded in 2020 by partners (above) that each bring a specific expertise to the process: Check out Culturemap's rundown of projects.
⟫ Dallas-based Spirit Realty Capital, a premier net lease real estate investment trust (REIT) that invests in single-tenant real estate, has priced its upsized public offering of 8.2 million shares at $47.60 a share. All the shares are being offered in connection with a forward sale agreement with Morgan Stanley and BofA Securities.  
---
Thursday, January 13
THREE THINGS
⓵ BIG OPEN
Fort Worth- and San Francisco-based TPG's market debut is the first big IPO of 2022.
TPG stock landed at a valuation of more than $10 billion, with shares rising 12% immediately after its debut Thursday.
Listed under the ticker "TPG," the stock rose to $33 from its $29.50 offering price, while markets were down overall.
According to Forbes, the 20-year-old alternative asset management firm is now "one of the world's most valuable private equity firms." 
TPG isn't just doing well, it's doing good. In July, we wrote about how its TPG Rise Climate initiative raised $5.4 billion to help build climate solutions worldwide.
⓶ SAVE THE DATES
Dallas Startup Week, slated for August 7-11, will be billed as "5 Days, 100+ Events, 200+ Speakers."
The event will mark the eighth year for Dallas Startup Week, which is North Texas' largest event focused on driving entrepreneurial success, economic impact, and innovation.
For five days, experts will inform and engage participants on topics that include how to market your business, how to obtain seed money, and how to leverage corporate relationships. In addition, networking possibilities abound, offering budding entrepreneurs as well as seasoned ones opportunities to meet and exchange ideas.
Three summits targeting specific groups will include Disrupt Dallas, Women of Innovation, and Corporate Startup Innovation. Read more about the big event in our story here.
⓷ MONSTER DEAL
Dallas' Deep Ellum Brewing Co. has been acquired by the Monster Beverage Corporation as part of a larger $330 million deal.
The deal is a "springboard" to enter the alcoholic beverage sector, said Monster's Vice Chairman and Co-Chief Executive Officer Hilton Schlosberg.  
The transaction with CANarchy Craft Brewery Collective LLC, a craft beer and hard seltzer company, will add several brands to the Monster beverage portfolio including Deep Ellum and its Dallas Blonde and Deep Ellum IPA offerings.
The other brands include Cigar City (Jai Alai IPA and Florida Man IPA), Oskar Blues (Dale's Pale Ale and Wild Basin Hard Seltzer), Deep Ellum (Dallas Blonde and Deep Ellum IPA), Perrin Brewing (Black Ale), Squatters (Hop Rising Double IPA and Juicy IPA) and Wasatch (Apricot Hefeweizen). The transaction does not include CANarchy's stand-alone restaurants.
---
Wednesday, January 12
THREE THINGS
⓵ BLACK IN TECH SUMMIT
Capital Factory and DivInc have announced the next $100,000 challenge at the 4th Annual Black in Tech Summit in Austin on February 10.
Any tech or consumer startup in Texas with a black founder or co-founder can apply to pitch at the summit and investment showcase. Five startups will be selected to pitch to a panel of entrepreneurs, industry leaders, and investors.
At least one of the startups will walk away with a $100K investment, plus an array of benefits including up to $250,000 in hosting credits from AWS, Google Cloud, Microsoft Azure and other hosting providers, $10,000 in legal services from Baker Bots, access to Capital Factory's mentor network, and more.
Past winners include Dallas startups YouGoNatural and Shearshare.
Deadline to enter is January 24 and entry info is here.
⓶ ROLLING TO MCKINNEY
Autix Automotive, the startup that won CodeLaunch DFW last November, is officially moving to McKinney with a grant from the McKinney Economic Development Corporation's Innovation Fund.
Autix brings automotive hobbyists, enthusiasts, vendors, and dealers together on a platform dedicated to highlighting not only a vehicle, but the ride's owner and a curated value metric for their specialty wheels. Its founder and CEO Jake Hamman is seen above winning at CodeLaunch.
The company plans to use the grant to relocate one position and create a minimum of nine new jobs over the next three years, bringing their total number of employees to 10, with an average salary of $65,000. Its initial home will be Common Desk McKinney Square.
Autix is in the midst of its initial $2.5 million seed-round fundraising campaign, and has been selected as a Top 100 Finalist out of over 750 applicants for the Startup of the Year Summit to be held in Tampa, Florida at the end of January.
⓷ STUDENTS KNOW HOW IT FEELS
Nine out of 10 college students say their campuses face a full-blown mental health crisis.
 
So says a new survey by Fort Worth Telehealth TimelyMD.
 
"When it comes to COVID, there's a misperception that college students are 'over it,' and that's simply not true. The majority of students are experiencing a continued state of heightened awareness and emotional exhaustion," said Alan Dennington, M.D., chief medical officer and co-founder of TimelyMD. "Every time it starts to feel like things are getting better, another setback or variant emerges. Students get this hamster wheel feeling of, 'When is this ever going to end?'" 
QUICK HITS
⟫ Fort Worth's old Klan hall building in Panther Island has sold to an arts coalition. The former KKK building on Main St. will be transformed into a hub for the arts—and a site for healing. Here's a look at early plans for the Fred Rouse Center.
⟫ Dallas-based advisory firm Capstone Partners, which raises capital for investment firms, is being acquired by Mizuho America, reports the DBJ.
⟫ The worst pandemic losses of the Dallas-Fort Worth retail real estate market have been made up, reports the DMN, with Weitzmann's Michelle Caplan saying, "The majority of vacancies were filled by stronger concepts than the ones they replaced."
---
Tuesday, January 11
THREE THINGS
⓵ BIOTECH EXPANSION
Nashville-based biotech firm PathGroup is expanding to the Dallas area, renting a 127,000-square-foot office building in Coppell.
The provider of anatomic, clinical, and molecular pathology services is putting down stakes for its third Texas location in Coppell's 121 Corporate Center, reports the Dallas Morning News.
"Office product that can accommodate hybrid office, medical, and life science users continues to be in demand in DFW," Newmark Group's Nathan Durham said in a statement quoted by the DMN. "PathGroup's growth and their establishment of a DFW location further demonstrate the momentum of the office market in Las Colinas."
⓶ CALI-INDUSTRIAL
CapRock Partners, a Southern California-based industrial real estate investor, developer, and asset manager, is expanding into Texas with a new office in the Dallas area.
The firm's co-founder and president, Jon Pharris, sees Dallas-Fort Worth as "a vital North American logistics hub," while CEO Patrick Daniels has strong Texas roots and a background at Trammel Crow Company and Hillwood.
CapRock, a fast-growing investor and developer of industrial real estate, aims to add an estimated 10 million SF in new logistics facilities in 2022. It plans to establish a footprint in Dallas/Fort Worth before targeting opportunities in the Houston and San Antonio/Austin areas. Read more in our story here.
⓷ TREE OF LIGHT
They say you can't improve on Mother Nature. (But they haven't seen this tree outside The Epic in Dallas' Deep Ellum district.)
The light sculpture art installation, The Tree of Ténéré, is made of 75,000 LED lights, 12,000 leaves, 120 branches, and 840 twigs. Originally created by a group of artists at Burning Man back in 2017, the  uses digital modeling and algorithms that interact with light and wind to transform the tree from moment to moment—yes, with a little help from nature.
The tree is now installed permanently at The Epic.
QUICK HITS
⟫ PRETTY
⟫ PRETTY
⟫ PRETTY
---
Monday, January 10
THREE THINGS
⓵ DALLAS WORKFORCE CZAR
Dallas Mayor Eric Johnson has named Lynn McBee his "Workforce Czar" to help the city upskill its workforce for the future.
McBee is CEO of a network of STEAM schools for girls across Texas and a board member of the Bridge Homeless Shelter. A philanthropist and a former co-CEO of EarthX, she's worked in business development with a privately held biotech firm for 27 years, and ran for mayor of Dallas in 2019, placing third. 
"I'm excited to work with Mayor Johnson on this issue that's so important to our city, our families and our future," McBee said at a press conference today. "Workforce development will not only lift families and communities and create more opportunity and growth, but it also addresses equity, it's a step forward in eliminating racial barriers, and it's key to ending systemic cycles of poverty."
Hiring a Workforce Czar was a key promise of Mayor Johnson's November 2021 "Upskilling Dallas" report on modernizing the city's workforce. 
⓶ SIEMENS FLIES HIGH
Airbus has selected software from Plano-based Siemens to accelerate the development of its commercial aircraft.
Capital electrical/electronic (E/E) systems development software from Siemens' Xcelerator portfolio will be used to advance new Airbus process design and adoption.
The software delivers "a true, configuration controlled, E/E system digital twin." Last August, Siemens expanded hiring as it widened applications for its digital twin tech, like the solution Airbus selected today. 
"Capital enables customers to establish digital continuity within the electrical domain to compress development cycle time and deliver significant cost reductions," said Martin O'Brien, SVP of Siemens Integrated Electrical Systems business group. in a statement. "By realizing the benefits of a model-based development process, Capital helps world-class companies like Airbus reduce complexity, lower risk and boost overall productivity."
Siemens has also helped drive the future of automobile development as well, as we reported back in 2019.
⓷  SELF-DRIVING TO DALLAS?
Dallas is a finalist for a $160 million self-driving facility from Ford Motor Company and Argo AI.
Ford is partnering with the driverless vehicle tech startup to to develop its autonomous vehicles. Dallas and two California cities are the three finalists for the new facility, according to city documents cited by the Dallas Morning News. 
In an agreement that will be voted on by the city council Wednesday, Ford would invest $160 million in a site just west of Love Field, including $2.5 million in property improvements and $157.5 million in autonomous vehicle tech. The city in turn would approve $3 million in tax incentives.
"Scaling this technology is key, driving us to explore a variety of cities in the U.S. to expand our self-driving services. We will share more information about our self-driving business in the future," Ford's Whitney Pineda said in a statement quoted by the DMN.
PLUS
⟫ HIGH-TECH SWING
A new GolfTEC training center has opened in Southlake to help duffers straighten their slices and handle their hooks. 
The new 2,900-square-foot facility features four indoor training bays powered by TECSwing, using Foresight Sports simulators for lessons, club fitting, and practice. Each training bay is equipped with OptiMotion, a motion tracking innovation that "sets a new standard for how golf swings are measured and the way golf instruction is delivered," according to the company.
Put off by your putting? The facility also has an indoor putting green with lessons utilizing TECPutt, a motion technology that analyzes face angle, loft, and path direction of putting strokes.
It's the seventh Dallas-Fort Worth location for Colorado-based GolfTEC, which has over 220 facilities worldwide.
---
Friday, January 7
The Most Popular Stories on Dallas Innovates This Week
⓵ New Dallas International District to Turn Valley View-Galleria Area Into Global Showplace
⓶ Goldman Sachs Expands Marcus' Consumer Business Footprint in Texas
⓷ Alto is Going 100% Electric as It Expands to Washington D.C. and Silicon Valley
⓸  Startup Von Perry Is Building a 3D-Printed Home in Collin County
⓹  CBRE Acquires Buildingi to Help Companies Transform Their Occupancy Strategies
⓺  New Texas Instruments Sensor Tech Drives Toward a Collision-Free Future, Advancing Autonomous Driving and Vehicle Safety
⓻  Sole Source Capital Portfolio Company More Than Doubles in Size With Three Acquisitions
⓼  Integrity Marketing Gives Its Employees $125M in Cash, Plus Equity in the Insurtech Firm for All
⓽  Capital One Flies Into Travel With Its First Airport Lounge at DFW Airport—and More Landing Soon Across U.S.
⓾  Mobile Delivery App iJustOrder Brings Food Straight to Your Seat
MORE THINGS TO KNOW
⓵ TOPS IN TECH
Dallas is No. 2 in tech job postings, according to CompTIA's first tech jobs report for the year.
The topline news from the most recent CompTIA "tech jobs report" holds the region's ranking from last August. Dallas is second in metro tech job postings, trailing only New York City—and takes the No. 1 spot in tech jobs postings change, with 2,226 more tech jobs posted in December 2021 compared to November.
Texas also mirrored Dallas' rankings on the state level, second only to California as the top state for new job postings but leading the way in change with 4,588 new tech job postings in December. Read more here.
⓶ CLOSING THE DIGITAL DIVIDE
Dallas-based AT&T and Cricket Wireless opened enrollment today for the new federal Affordable Connectivity Program (ACP), which lowers the cost of broadband service for eligible customers.
The program's goal: helping to close the digital divide. Congress recently created the long-term $14 billion program to help more Americans afford the broadband they need for work, school, healthcare, and more. 
Under the ACP, the maximum benefit will change to up to $30 per month for eligible households. The benefit will remain at $75 per month for households on qualifying Tribal lands. Existing Emergency Broadband Benefit customers will continue to receive benefits of up to $50 per month through March 1. Eligibility requirements can be found here.  
⓷ INCOMING INDUSTRIAL
A new logistics center is slated for Southwest Dallas at a time when supply chains remain strained nationwide.
Eider Creek Capital is partnering with a real estate fund advised by Crow Holdings Capital to develop Mountain Creek East Logistics Center, a 467,541 SF speculative industrial development in Dallas. The partnership purchased four land parcels totaling 25 acres located at Dan Morton Dr. and Crystal Lake Blvd.
Construction has begun with completion scheduled for August 2022. The opportunity was sourced off-market by Davidson Bogel Real Estate's Ricardo Quinones, representing the purchaser.
"Due to unprecedented industrial demand in DFW, developers across the area are forced to find creative solutions including multi-parcel assemblages like this site," Quinones said in a statement.
---
Thursday, January 6
THREE THINGS
⓵ OFFICIAL EXIT
Dallas' top economic official is leaving his post. 
Dr. Eric Anthony Johnson, chief of economic development and neighborhood services for the city of Dallas (no relation to Dallas Mayor Eric Johnson) has announced he will resign effective January 28. He's held the position since February 2020.
City Manager T.C. Broadnax informed the City Council of the news in a memo Wednesday morning, according to D Magazine.
In the memo, "Broadnax credits Johnson with steering $22.2 million in city incentives toward $422.8 million in private investment. Johnson also created an affordable housing fund that, Broadnax writes, helped create 1,843 affordable residential units," D reports.
While we await his replacement, our economy keeps buzzing. Dallas is launching an Economic Development Corporation, which City council member Tennell Atkins believes will attract businesses to Big D. 
"We'll be able to buy land, hold land, to be able to deal directly with corporations faster than the city of Dallas. But it's still going to have oversight of the City Council," Atkins told WFAA.
⓶ CRYPTO INVESTMENT
Dallas-based MoneyGram International has made a strategic minority investment in Coinme, a leading cryptocurrency cash exchange.
MoneyGram will have close to a 4% ownership stake in Coinme. The move closes out Coinme's Series A financing round and gives MoneyGram a direct ownership position in what it calls "one of the first and fastest-growing cryptocurrency companies in the world."
"Our unique cash-to-bitcoin offering with Coinme, announced in May of 2021, opened our business to an entirely new customer segment, and we couldn't be more pleased with our progress," said Alex Holmes, MoneyGram's chairman and CEO, in a statement. "As we accelerate our innovation efforts, partnerships with startups like Coinme will further our position as the industry leader in the utilization of blockchain and similar technologies." 
⓷ OPTIMISTIC OUTLOOK?
The office market in Dallas/Fort Worth showed signs of life at the end of 2021, although vacancies remained high, according to a Q4 report from CBRE.
Among the biggest leases of the quarter? JPMorgan in the Hunt Oil Tower at 1900 N. Akard St. The financial institution plans to relocate 600 workers to the building in 2022.
PLUS: Yesterday, the Dallas-based commercial real estate giant announced its most recent tech acquisition: Buildingi's occupancy planning aligns the workplace with a company's strategy, using data analytics to drive ROI. It's a fit with CBRE's "future of the workplace" focus.
---
Wednesday, January 5
THREE THINGS
⓵ EIGHT, GET IT?*
Former Dallas Cowboys quarterback Troy Aikman is "taking on big beer" with the launch of his new light lager beer brand, EIGHT.
The FOX broadcaster spent two years developing the "elite" brewski, which features organic grains, antioxidant-rich Hallertau Taurus hops, no adjuncts or cheap fillers, and no sugars. 
"I've learned that I'm a better father, friend, and athlete when I'm eating and drinking well," Aikman said in a statement. "When it comes to grabbing a beer though, I found that my options were limited. If EIGHT hits the market and offers drinkers an option they don't need to make excuses to enjoy, that will be a huge win."
Aikman's team in developing EIGHT included Tom Shellhammer and Jeff Clawson, who led R&D efforts at Oregon State, aided by award-winning brewmaster Phil Leinhart. Doug Campbell, previously president of Brewery Ommegang, joins Aikman as co-founder.
EIGHT will launch on draft in Texas in February in bars, restaurants and other on-premise accounts. EIGHT cans go on sale across Texas in March.
*Aikman won three Super Bowls with an 8 on his Cowboys jersey.
⓶ COLD IS SO HOT NOW
Richardson-based Lone Star Cold Storage has been purchased by Sioux City, South Dakota-based Vertical Cold Storage.
Lone Star's 227,331-square-foot warehouse features 5.6 million cubic feet of storage space, 17,982 pallet positions, and 40 dock doors. The facility uses an energy-efficient, environmentally friendly ammonia refrigeration system. Its services include blast freezing, case picking, cross dock and EDI capabilities, and kitting support. Terms of the deal were not disclosed. 
If all that leaves you cold, consider this: Michigan-based cold storage giant Lineage Logistics just raised $1.7 billion in investor backing—and has raised a staggering total of $6 billion since January 2020. To solve America's supply chain crisis, cold storage is key—and may be hotter than ever before.
⓷ TOOLING A TD
Plano-based Hilti North America has become the Official Tool Partner of the Dallas Cowboys. 
Besides getting stadium signage and corporate events at AT&T Stadium and The Star in Frisco, Hilti will help the 'Pokes put their tools to use. Hopefully that will include something cool like its Jaibot semi-autonomous mobile drilling machine (above).
Over the coming months, Hilti's team will work with Cowboys operations on solutions for facilities, quick and safe stadium turns for large scale events, and future construction projects.
The international toolmaker relocated its North American HQ from Tulsa to Plano in 2015. It has a test lab and product development center in Irving where it's "tinkering, testing, and imagining new ways" to make work easier, safer, and more productive.
Hilti North America is also the Official Tool Provider for American Airlines Center in Dallas and the Texas Rangers' Globe Life Field in Arlington.
PLUS
⟫ ELECTRIC IN MCKINNEY: McKinney-based Totem USA, a division of Tianjin, China-based Golden Wheel Group, is releasing its first UL-certified e-bike, the Zen Rider (above). Announced by Panasonic Automotive Systems at CES in Las Vegas yesterday, the bike is powered by a Panasonic mid-drive motor delivering 75 Nm of max torque with a 404 Wh battery. It's definitely zen speed-wise: pedal assistance maxes out at 15 MPH. Its UL 2849 certification—developed by Underwriters Laboratories—is adding an increased level of safety to the lithium-ion powered e-bike world. No price announced yet, but other Totem bikes range from $799 to $1,899.
---
Tuesday, January 4
THREE THINGS
⓵ TPG TICKER TARGET
Private equity giant TPG marked another milestone on its journey to IPO with a target valuation of more than $9 billion.
The Fort Worth- and San Francisco-based investment firm, which filed in December to go public, announced its plans to sell about 28.3 million shares at a price of between $28 and $31. The shares are expected to trade using ticker TPG.
Last May, TPG streamlined its executive function to focus on evolution and growth initiatives, transitioning co-CEOs Jon Winkelried and Jim Coulter (above) to sole CEO and executive chairman, respectively.
⓶ DOC PLATFORM HEADS TO MCKINNEY
Another California tech company will soon call North Texas home. 
Irvine-based Review Wave makes software that helps medical practices "acquire patients on autopilot." Founded in 2016, its platform includes two-way text and online scheduling. 
According to the Dallas Business Journal, the company has plans to "create more than 70 new 'high-tech and executive' jobs over the next three years, bringing the total to 130."
⓷ DRIVING A "COLLISION-FREE FUTURE"
Unveiled at CES 2022 in Las Vegas, Texas Instrument's new sensor tech moves autonomous driving and vehicle safety forward. 
The new sensor more accurately monitors blind spots and navigates turns and corners to help avoid collisions.
The need for updated capacity is rising: Some high-end vehicles have a need to quickly process up to 100 million lines of code, said Ryan Manack, director of automotive systems engineering at TI. 
---
Tuesday, December 21
THREE THINGS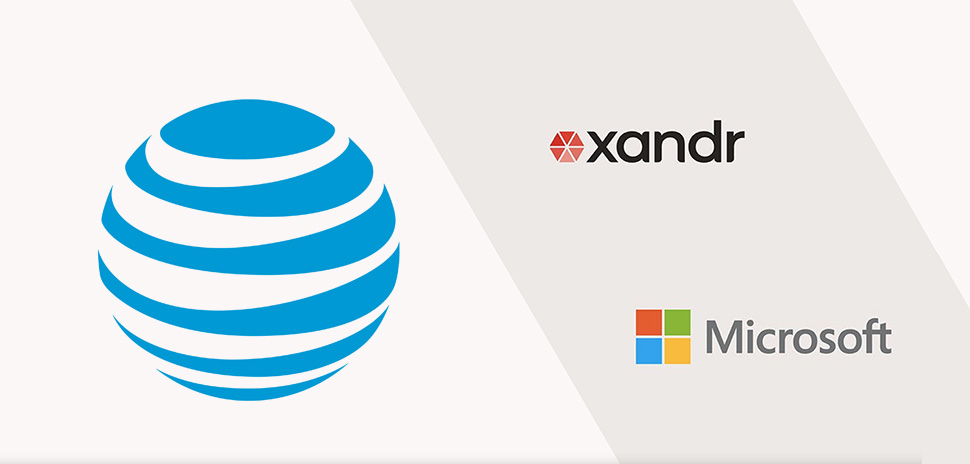 ⓵ MAKE IT A BILLION
AT&T is selling its advertising marketplace platform to Microsoft in a reported $1 billion deal to continue divesting assets related to its digital entertainment business.
According to Microsoft, the acquisition of Xander will accelerate its digital advertising solutions for a free and open web. It will combine Microsoft's "audience understanding, technology, and global advertising customer base" with Xandr's "large-scale, data-driven platforms for advertising."
The deal is valued at around $1 billion per sources to Bloomberg, but terms of the deal weren't disclosed.
Xander—named for Alexander Graham Bell—was created when the Dallas telecom giant combined AppNexus and Clypd. The sale doesn't include AT&T's advertising business that supports DirecTV, according to the DMN.
⓶ DFW-BOUND
More people moved to Dallas-Fort Worth in 2021 than any other region in the U.S., according to Zillow.
The top cities decamping to DFW included Los Angeles, Chicago, and Phoenix. 
Overall, 2021's average interstate mover left for a ZIP code where homes were about $35,800 cheaper than where they came from, Zillow says. That's a sharp jump from the 2020 average ZIP-level price drop of about $29,500.
The top destinations for net inbound moves in 2021 were "mid-priced growing Sunbelt metros." (FYI, the Dallas forecast for Christmas Day is a record-breaking 83 degrees. So yep, we're in the Sunbelt.)
⓷ 'BOOZE INNOVATOR'
New Artisan Distillery has launched just north of Dallas' Design District with plant-based gin and bourbon offerings.
Distilled by James Beard-awarded chef Robert Del Grande, ROXOR gin and botanical bourbon are finished with "20 exotic botanicals."
Del Grande's not just a chef—he holds a PhD in biochemistry, which helps him tweak his spirits at a botanically breakthrough level.
Co-founder Don Short, a former Coca-Cola executive, told CultureMap Dallas that he and Del Grande aim to be the "real plant people of spirits," adding, "Dallas is a good place for innovation, and we're taking that to the realm of booze." 
QUICK HITS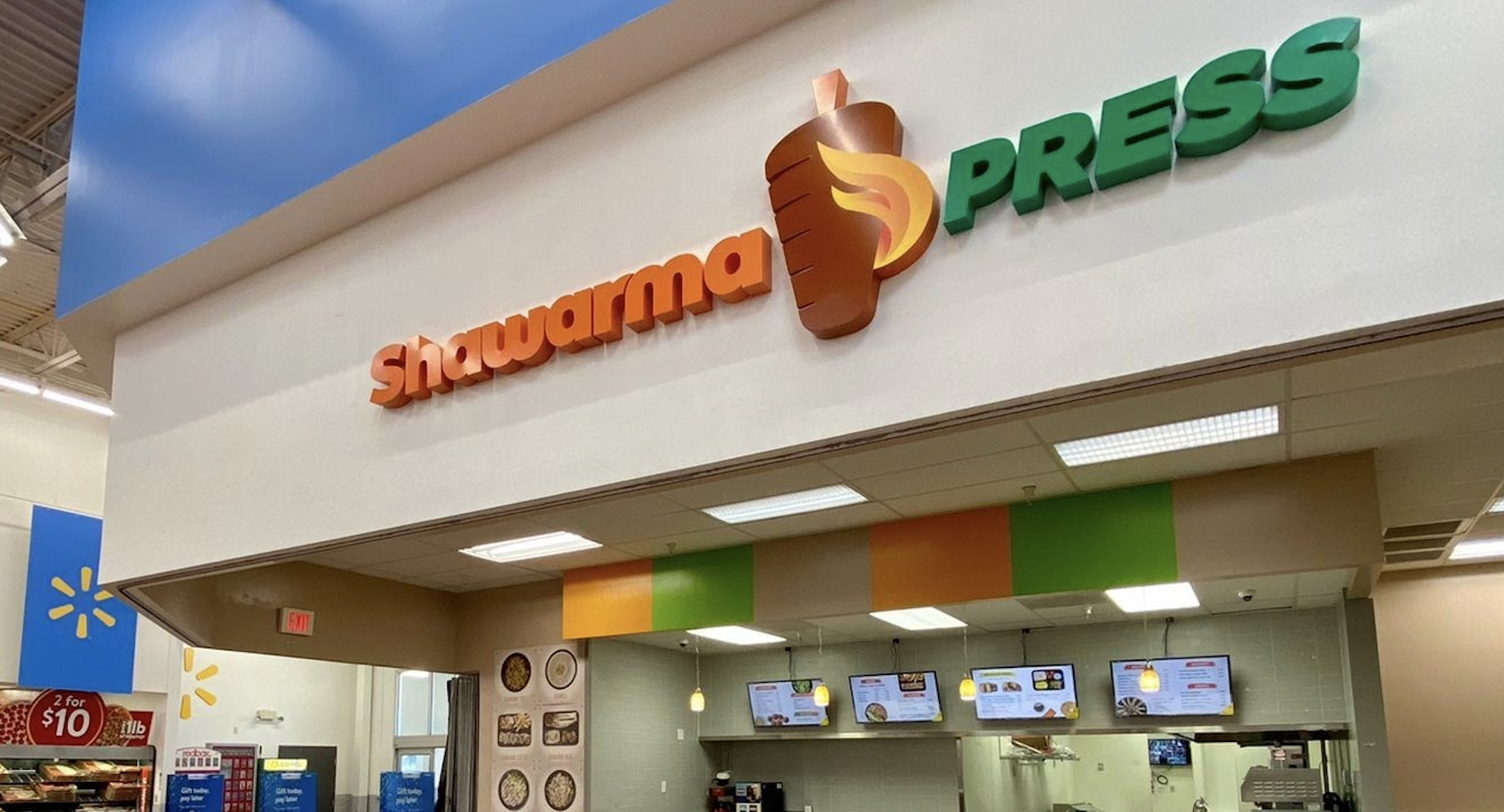 ⟫ Irving-based Shawarma Press, which cooks up authentic Mediterranean cuisine, has landed a deal with Walmart to open in the retail giant's stores across Texas. The first location is now open in San Antonio; Arlington, Plano, and Georgetown are up next. The deal is based on the success of the first Shawarma Press Mediterranean Eatery & Café in Irving. Rapid expansion outside the state is also planned for 2022.
⟫ The City of Richardson has chosen Dallas infrastructure consulting firm AECOM as its General Engineering Consultant. AECOM will focus on enhancing efficiency, reducing costs on projects, and providing program management services for the city's Capital Improvement Program, which includes citywide projects totaling around $400 million.
⟫ Pennsylvania-based background screening provider SwiftCheck has opened a new office in Fort Worth to serve clients in the Central and Pacific time zones. The location will support customer growth and generate new sales of employment background check services.
---
Monday, December 20
THREE THINGS
⓵ TECH TEAM GROWERS
Dallas-based FinTech Automation has acquired U.S.-based DevBase to provide top tech talent to companies nationwide.
FinTech Automation (FTA) is an open-loop FinServe Infrastructure-as-a-Service platform operating across several financial verticals. DevBase is a nearshore staff augmentation company providing hiring, training, and management of software engineers across the globe. 
FTA's customers are addressing the way Millennial and Gen Z consumers access financial tech—valuing digital presence over face-to-face paper shuffling.
"DevBase gives us the ability to build a front-end with better user experience and user interface on top of FTA's platform to allow our customers to attract digital-native consumers," David Park, founder and CEO of FTA (above left, with DevBase co-founders Peter Larsen and Noah Berkson), said in a statement.
⓶ BANKING ON EXPERIENCE
Chicago-based Dresner Partners, a middle-market investment bank, has added Lindsey M. Wendler to its team to lead expansion into the Dallas market and the south-central U.S.
Dresner says Wendler's diverse experience as an investment banker, entrepreneur, and international business owner makes her "uniquely qualified to advise many of our prospective clients."
Wendler has completed transactions in numerous industries, such as the hot industrial sector, including infrastructure-related products and services, construction services, building products, equipment manufacturing and leasing, engineering, and logistics.
Read more about Wendler and her Dallas leadership positions in our story here.
⓷ CANCER-FIGHTING ADMIRAL 
Southlake-based biotech OncoNano Medicine has appointed Brett Giroir, M.D., to its board of directors.
Dr. Giroir, who is a physician, scientist, and innovator, has a long career in improving public health and medicine.
That wealth of experience across clinical practice, public health, and entrepreneurial enterprises is key as the fast-growing biotech enters a pivotal stage for growth, OncoNano CEO Martin Driscoll said in a statement. HIs company is developing anti-cancer therapies and cancer-imaging agents.
A pediatrician and former four-star admiral in the U.S. Public Health Service Commissioned Corps., Dr. Giroir might be best known as the former White House COVID-19 "testing czar." Read more about how he'll work with OncoNano in our story here.
QUICK HITS
⟫ The Perot Museum and Ericsson are bringing a prehistoric Dallas marine reptile to life with augmented technology. Developed by Ericsson, the mobile-based immersive app will offer a deep dive into the museum's prehistoric aquatic creature, an early member of the mosasaur group "fondly dubbed the Dallasaurus" (above). Guests will be able to be "Cretaceous code breakers" by simply clicking their phone or device. The experience is expected to launch in spring 2022.
⟫ The Biden administration is boosting fuel economy standards to 40 MPG by 2026 to help battle climate change. The new standard is 25% higher than a 2020 Trump administration rule and 5% higher than an EPA proposal in August. "We're setting robust and rigorous standards that will aggressively reduce the pollution that is harming people and our planet—and save families money at the same time," EPA Administrator Michael Regan said.
⟫ Dallas has been named the No. 4 county in the U.S. and No. 1 in Texas for small businesses, according to personal finance website Smart Asset. The website used federal data to find the number of small businesses in each county, the income they generate, and their tax payments. Metro Houston's Galveston County ranked No. 6 in the U.S., and relatively tiny Haskell County north of Abilene came it at No. 8 nationwide.
⟫ Planning a loud New Year's Eve party at an Airbnb home in Dallas? Think again. The company has tweaked its tech to block guests without a history of positive reviews from making one-night, entire-home reservations. Airbnb will also deploy more stringent restrictions on two-night reservations. Guests with a history of positive Airbnb reviews aren't subject to the restrictions.
⟫ A husband-and-wife comedian duo is opening a new comedy, cocktails, and cuisine restaurant in Addison. Called TK's, the new spot opens on New Year's Eve at 14854 Montfort Dr. Owners T.K. Matteson and Kara Kimbrough have appeared on Comedy Central, "Comics Unleashed," and "America's Got Talent."
---
Friday, December 17
The Most Popular Stories on Dallas Innovates This Week
⓵  Dallas Startup Von Perry Is Building a 3D-Printed Home in Collin County
⓶ Native American History Comes Alive in Chickasaw Nation Film Series
⓷  Integrity Marketing Group Gets $1.2B to Propel Growth in Insurtech
⓸  Irving-Based ExxonMobil Acquires Materia Inc., Plans to Bring Its Nobel Prize-Winning Tech to Scale
⓹  Common Dwelling Offers Opportunities in Single-Family-Home Rentals
⓺  Toyota Launches First Branded Auto Insurance Offering in Five States
⓻  Downtown Arlington's Urban Union Live‑Work‑Play District Is Expanding
⓼  MP Materials Is Building a Magnet Factory at Fort Worth's AllianceTexas
⓽  Global Derma Innovator Galderma Moving U.S. HQ to Downtown Dallas
⓾  2021 Pegasus Prize Winner FreeWorld Gives 'Legit Second Chances' to the Formerly Incarcerated
MORE THINGS TO KNOW
⓵ DOWNTOWN BOUND
The EarthX Film Festival is moving to the downtown Dallas Arts District for its 2022 series May 12-15, 2022—and it's named a new director.
Hayley Nenadal (above) brings nearly two decades of experience at world-renowned festivals including Sundance and Telluride. She'll head up festival programming and operations, and consult on film and documentary projects developed and acquired by EarthX to be distributed across its brands.
Nenadal joined EarthX four years ago after 10 years at Sundance in Park City, Utah. She's also worked at the Mill Valley and Mountainfilm Festivals and at Industrial Light and Magic. She's been on the production side of the camera, too—working on award-winning hits like "12 Years a Slave" and HBO's "True Detective."
Read our story here to find out more, including the 2022 festival theme and a call for submissions.
⓶ IMPACTFUL INVESTMENT
CBRE has launched a $7.25 million Community Impact Initiative to help combat climate change globally, improve educational and career development opportunities for racial minorities and disadvantaged populations across the U.S., and support community betterment efforts in Dallas—its headquarters city. 
The effort will be funded by CBRE and the CBRE Foundation, the company's philanthropic arm.
"CBRE thrives when the communities in which we live and work thrive," said Bob Sulentic, the company's president and CEO (above), in a statement. "That's why we're fervently committed to playing a larger role in helping to address urgent global issues like slowing the planet's warming and pressing local issues like ensuring that Dallas's most disadvantaged young people are given every opportunity to forge healthy, happy and productive lives."
Read more about CBRE's initiative here.
⓷ BRAINY GAMERS
The Dallas-based Esports Performance Academy is partnering with the Center for BrainHealth on a new performance initiative for esports players.
A select group of EPA clients and students is participating in The BrainHealth Project, a research-backed training protocol to improve cognitive performance and strengthen overall brain health. 
The goal: See how the brain health measures of esports gamers can be affected by these protocols for healthy brain practices, leading to their eventual implementation throughout the esports industry. 
QUICK HITS
⟫  Dallas graffiti artist Tex Moton has teamed up with Modelo for a giveaway.  The street-vibe artist who is known for his spray-paint masterworks will create a line of limited-edition gear for Modelo, a partner of the Dallas Mavericks, Culturemap writes. Earlier this year, we told you about the Dallas-based graffiti artist who has designed uniforms for the Mavs. Moton founded the YUMS streetwear brand, which was relaunched after battling Nike in the Supreme Court.
⟫ How would the 2021 Best Architects in Dallas help 10 prospective clients design their dream homes? D Magazine asked the question, and here's what they said.
⟫ One of the oldest organizations in Dallas is getting a new home. The Dallas Petroleum Club is moving from the top of Chase Tower to Hunt Consolidated's headquarters with a Klyde Warren Park view, the DMN reports. The business and social club joins JPMorgan, which also plans to relocate 600 workers to the building in 2022.
⟫ Who are the Texas 100? The list of influential Texans was joint effort of the Texas Business Journals. You'll find 25 North Texans, along with folks from Houston, Austin, and San Antonio. We spotted several tech and capital innovators on the list, such as Trintech's Teresa Mackintosh, Pharos Capital Group's Kneeland Youngblood, CBRE's Mike Bryant, Toyota's Tracey Doi, and more.
FOLLOW THE MONEY
⟫ Unleashed Brands announced on LinkedIn that they've made their fourth acquisition in the "live, learn, play" space. Their portfolio already includes Urban Air Adventure Park, Snapology, and The Little Gym. For now they're keeping the acquisition details under wraps, saying they'll kick off 2022 with the official announcement.
⟫ Dallas-based Level Field Capital has successfully launched its new SPAC, LF Capital Acquisition Corp. II (Nasdaq: LFAC). It completed its IPO on November 19. The company is now searching for a target business to merge with in the financial technology or services, digital asset, technology or disruptive consumer sectors. "Though it may pursue a business combination target in any business or industry," Level Field announced today. That's what you call keeping your options open.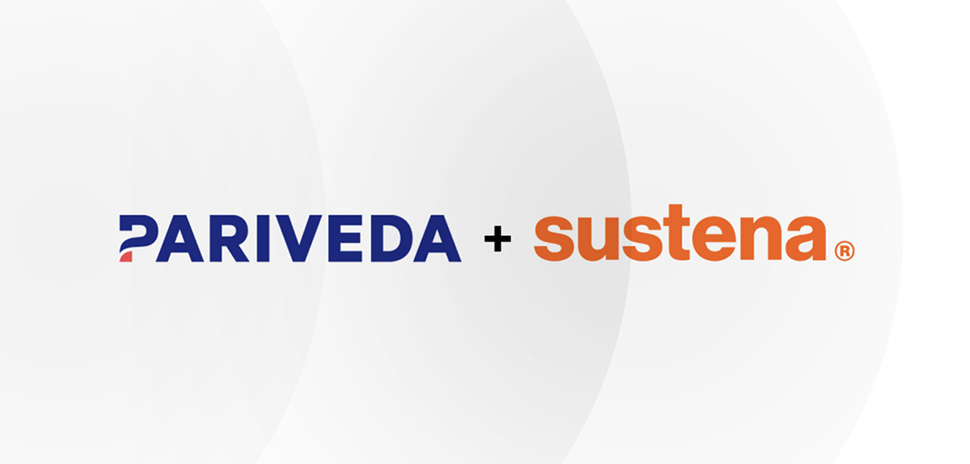 ⟫ Dallas-based consulting firm Pariveda Solutions has acquired Sustena Group, a New York City-based management consulting firm. With the addition of Sustena, employee-owned Pariveda will provide "holistic branding services, including developing, naming and launching B2B brands that unite employees, attract customers and increase enterprise value." Terms were not disclosed.
⟫ Frisco-based Evolve Mortgage Services, a provider of outsourced mortgage solutions and eMortgage technology solutions, has acquired Brooks Systems LLC to expand its technical automation regulatory compliance offerings. The companies have a 20-year relationship, with the Brooks Math Engine and other regulatory testing products embedded into Evolve's core offerings from the jump. Terms were not disclosed. 
---
Thursday, December 16
THREE THINGS
⓵ PUBLIC POTENTIAL
Fort Worth- and San Francisco-headquartered global alternative asset firm TPG has filed to go public.
The firm hasn't revealed the number of shares it plans to sell, but it currently has a "$100 million offer size that will likely change," the DBJ reports. It would be listed on the Nasdaq Global Select Market under the ticker "TPG."
The filing reported that TPG has 912 employees, $109 billion in assets under management, and $3.8 billion in net income in the first nine months of 2021. Bloomberg notes that it would be one of the last large private equity firms to go public.
The announcement rounds out a big year of changes for TPG. In May, Jim Coulter, who is the co-founder and current co-CEO, transitioned to the role of executive chairman, while Jon Winkelried, Coulter's fellow co-CEO, moved into the position of sole chief executive officer.
In July, TPG Rise Climate raised $5.4 billion in subscriptions to its inaugural fund to invest in entrepreneurs and businesses building climate solutions around the world. 
⓶ PROPTECH PARTNERSHIP
Dallas-based Dottid, which offers a software-as-a-service technology platform for asset management and leasing transactions, has formed a partnership with Lincoln Property Company to drastically transform the services LPC is able to offer.

Dottid's model will complement LPC's expansive portfolio of value-added services to clients across the commercial and residential landscapes. Together, the two plan to "tremendously augment the possibilities of lease management workflow."
LPC led Dottid's latest $4.5 million funding round, which closed in December. With the new funding, Founder and CEO Kyle Waldrep and his team will bring all parties of a CRE transaction together with increased transparency, enhanced organization, and improved workflow management.
That deal represented the first time in roughly four years that a large-scale firm had made a significant investment in this type of proptech company, Dottid says. The LPC partnership and integration will significantly bolster Dottid's own services as it prepares to expand into new sectors in 2022.
"Simple, intuitive technology leading to greater collaboration and efficiency for owners, brokers, and teams continues to propel Dottid to new heights," Waldrep wrote on LinkedIn. 
⓷ COOL PATIO
It was nearly 80 in Dallas yesterday. But as we sweat near Christmas, relief is in sight: A couple in Plano have launched the app-powered aerMist, a high-pressure misting system for home and business patios.
Boris and Jelena Medic came up with the idea in the heat of 2020's WFM summer. With backgrounds in engineering, finance, and manufacturing, they launched aerMist. Its propietary app allows users to wirelessly control up to four systems at once, lowering the temperature of outdoor spaces by up to 20°F, according to the startup.
The Medics call it "the most cost-conscious" such system on the market, with modulating misting levels, anti-drip nozzles, and the ability to schedule and automate the system from your phone.
QUICK HITS
⟫ Plano-based fitness startup OxeFit has launched its first consumer product. XS1 is a smart strength-training setup that uses technology to provide real-time data visualizations to correct form, maximize results, and avoid injury. It also comes with a digital training program. OxeFit, which closed on a $12.5M Series A in February that included backing from Dallas Cowboys QB Dak Prescott, has now raised $30M+.
⟫ The Glimpse Group, a New York-based AR/VR firm that went public this year, is acquiring Fort Worth-based Sector 5 Digital (S5D) in a deal valued at $27M. NTXInno reports that S5D will add immersive content and experiences to the Glimpse ecosystem. S5D will remain in Fort Worth and Co-Founder and CEO Jeff Meisner will stay on as general manager.
⟫ Dallas-based VC fund Sentiero Ventures has led a $1.17 million investment round with a $333,000 investment in SingleKey, a Toronto-based leader in risk mitigation solutions for independent landlords. 
---
Wednesday, December 15
THREE THINGS
⓵ MASSIVE OPPORTUNITY
MassChallenge, the global, zero-equity startup accelerator, is launching in Dallas January 27th at Pegasus Park with a live pitch competition—and it's calling for applications now.
At the live pitch competition, early-stage startups will compete for a direct spot in the MassChallenge 2022 Global Early-Stage Program. 
You can apply for the January 27th live pitch here. 
To learn more about the free, live, in-person networking launch event, read our story here.
⓶ JOB SWITCHERS GALORE
A new report from global talent solutions firm Robert Half says that 4 in 10 Dallas workers plan to look for a new job in the first half of 2022.
That's up from 38% six months ago. The firm's biannual Job Optimism Report surveyed more than 2,400 workers across the U.S. 
30% of Dallas workers surveyed also said they would quit their current job even without another job lined up. 
The most-cited reasons for switching jobs include a desire for higher pay, the ability to work remotely, and better benefits and perks. Read more about the report here.
⓷ MORE BILLIONS
Plano-based MORE Residential, which owns and operates residential rental properties, has formed a joint venture with San Francisco's Stockbridge Capital Group to acquire single-family rental communities in high-growth U.S. markets.
The joint venture will have more than $4 billion of initial gross purchasing power, and may scale further in future.
The company will target "build-to-rent" communities including recent constructions, ones currently under development, or planned developments. They're seeking locations characterized by strong population and job growth.
MORE is led by former senior executives of Monogram Residential Trust, a NYSE-listed multifamily REIT taken private by an institutional investor group in 2017.
QUICK HITS
⟫ Dallas-based biotech startup Taysha Gene Therapies has been added to the Nasdaq Biotechnology Index.  Founder and CEO RA Session II (above) says his team will "continue to advance our broad pipeline and execute on our near-term clinical and regulatory milestones." Dallas Innovates wrote about Taysha and UT Southwestern launching an Innovation Fund earlier this year.
⟫ Sting performed last night at the grand opening of Mark Cuban's Echo Lounge & Music Hall in the Dallas Design District. Cuban and Live Nation partnered to turn the former warehouse across from American Airlines Center into a 1,000-capacity venue with posh nightclub touches. 
⟫ Lemma's Bakeshop has been offering gift-wrapped boxes of "Ted Lasso biscuits" through its Dallas-area e-commerce bakery. The shortbread delights come with a message from Apple TV's upbeat soccer club manager. It's been so successful, the bakery is already sold out through Dec. 26.
---
Tuesday, December 14
THREE THINGS
⓵ POWER GOES PUBLIC
NuScale Power, an Oregon-based nuclear small modular reactor tech company backed by Irving-based Fluor, plans to go public via a merger with Dallas-based Spring Valley Acquisition Corp.
The combined company, NuScale Power Corporation, will have an estimated value of about $1.9 billion.
The deal creates a "first-of-its-kind energy company"—the first publicly traded company focused on nuclear small modular reactor technology—that will trade under the ticker symbol "SMR" after closing. The merger is expected to complete in the first half of 2022. Read more about it here.
⓶ GIRL POWER
TechFW is partnering with investment firm Satori Capital to give female entrepreneurs capital that allows them to participate in non-seed accelerator program ThinkLab.
The awards—$1,000 each—will provide education, coaching, mentoring, and networking with established entrepreneurs, per FWBP. The goal is to help the emerging founders take their ideas to market.
The first partner for the ThinkLab awards program came via a TechFW partnership with Texas Woman's University's Center for Women Entrepreneurs.
ThinkLab's program at TechFW, a Fort Worth nonprofit that helps entrepreneurs launch first-of-its-kind technology, assists with identifying a product's value, potential markets, launch strategy, and more.
It was recently announced that Dallas was getting its first-ever ThinkLab program via a partnership with LaunchBio. The first cohort of Dallas startups were all "first-time scientist entrepreneurs." Free business training was offered with the hope that the founders would one day locate their companies to Pegasus Park.
⓷ INDUSTRIAL GROWTH
A new development is going up in Forney that is said to be the largest of its kind in Dallas-Fort Worth history.
USAA Real Estate and Seefried Industrial Properties are partnering on East Gate Logistics Center, a 1.27 million-square-foot Class-A distribution center at the intersection of Highway 80 and Gateway Blvd. The facility is meant to offer cost-effective solutions in large-scale e-commerce, distribution, and manufacturing.
The location was strategic: Forney's industrial market has rapidly expanded over the last few years to include logistics facilities for Goodyear, Amazon, and more. It was recently named the third fastest-growing county in the U.S.
The project will break ground in Q1 2022.
QUICK HITS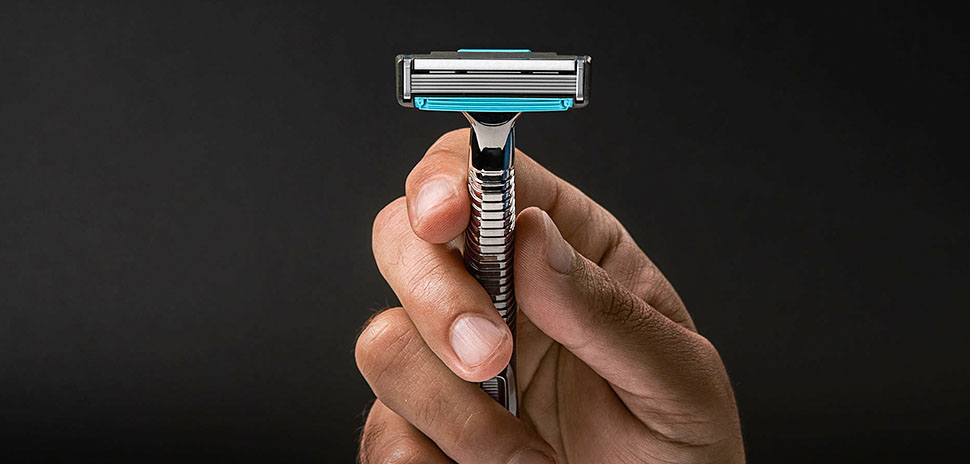 ⟫ Dallas-based Shavelogic, which last year launched a groundbreaking razor that offers the "best shave of your life," has formed a multi-year partnership with the Dallas Cowboys. As the official razor of America's Team, Shavelogic will give fans the ability to get their game faces ready through promotions and contests. In September, Shavelogic landed $100M in new capital.
⟫ Dallas County had the second highest GDP growth in Texas for 2020-2021, according to SmartAsset. The fintech ranked counties on the combined score of business establishment, GDP growth, and new building permits. Second highest in DFW was Tarrant County at No. 3. Harris County came in first.
⟫ Local high school student-founded startup UV Set is getting ready to launch its first product into the market. It's already received letters of intent to potentially purchase some $750K in units. UV Set has a patent-pending UV-C-based sanitizing device designed to slow COVID-19 and other viruses.
---
Monday, December 13
THREE THINGS
⓵ HORMONES HIT NASDAQ
Irving-based Biote, a medical practice-building business within the hormone optimization space, will be listed on Nasdaq through a business combination with Haymaker Acquisition Corp. III.
Biote—which will earn projected revenue of $136 million in 2021—trains practitioners to identify and treat early indicators of hormone-related aging conditions. The company then provides components that enable practitioners to establish, build, and successfully operate hormone optimization centers.
The implied initial equity value of the business combination is approximately $737 million.
"Biote has a huge opportunity to enable physicians to help this highly underserved patient population take greater control of their health," said Terry Weber, CEO of Biote (above) in a statement. "Biote is committed to educating and empowering providers to effectively treat patients and help them understand the critical role that hormones play in healthy aging,"
The business combination is expected to be completed in the first half of 2022, with the combined company listed on Nasdaq under the ticker symbol BTMD.
⓶ OWN THE CITY
Nada, a Dallas-based digital real estate startup, is partnering with financial services company North Capital to make it possible for anyone to own and trade a piece of real estate in the places they love.
Nada, which offers an alternative solution to the traditional commission structure of selling a home, and North Capital are bringing Cityfunds to PPEX, a secondary trading platform for both traditional and digital asset securities. Launched earlier this year by Nada and crowdfunding innovator Republic, Cityfunds lets people invest in real estate like stock.
In each city—currently only in Dallas, Austin, Miami—Cityfunds gives investors access to high-demand, fast-moving markets that were typically inaccessible. The index-like investment provides targeted exposure to a city's real estate through a portfolio of residential real estate assets, meaning investment opportunities are accessible as regulation crowdfund offerings hosted on Republic. 
Nada and North Capital currently have 30 Cityfunds planned on their roadmap.
⓷ ARLINGTON ADDITION
Dodson Commercial Real Estate will break ground Wednesday on a 50,000-square-foot expansion of downtown Arlington's Urban Union district.
The additions will include five new mixed-use buildings along Front Street slated to house restaurants, retail, and apartments. Arlington's largest public accounting firm, Sutton Frost Cary LLP, plans to relocate to the new Urban Front project as the most notable office user announced to date.
Arlington Mayor Pro Tem Dr. Victoria Farrar-Myers will speak at the groundbreaking Wednesday at 2 p.m. Read more about the project here.
QUICK HITS
⟫ That $5 billion Rivian plant isn't coming to Fort Worth after all. Although the city was reported by Bloomberg in August to be "the front runner" for the plant, Bloomberg and the Atlanta Journal Constitution are now reporting that a site east of Atlanta, Georgia, has been selected instead. But on the upside, there's news that corporate relocations have delivered more than $235 billion in market value to North Texas, according to the DBJ. 
⟫ Global executive search firm Calibre One, which specializes in building teams for entrepreneurs, innovators, and tech companies, has opened its first office in Dallas. Set to lead the newly formed Texas operations is Scott Garner, who previously founded his own Dallas-based executive search consultancy, Garner Executive Search. 
⟫ Habitat for Humanity is using new technology to construct environmentally friendly, energy efficient houses. Volunteers are currently using Insulated Concrete Form construction, which puts homes "together with pieces like Legos," per FOX 4. There are 15 projects underway in Dallas.
---
Friday, December 10
The Most Popular Stories on Dallas Innovates This Week
⓵  New Evolve Biologics Plant in Sachse Will Add 300 Jobs, Reinforcing DFW as a Biotech Hub
⓶  I-35 Deck Park by Dallas Zoo Will Have Major Wow Factor—and a Driving Mission
⓷  Dallas Design Firm Aims to Turn Pro Athletes' Homes into 'Recharging Stations'
⓸  Irving-Based ExxonMobil Acquires Materia Inc., Plans to Bring Its Nobel Prize-Winning Tech to Scale
⓹  Bank of America Invests $200K to Continue Dallas' B.U.I.L.D. Collaborative Small Business Grant Program
⓺  Ruffing It: Bark + Build Competition Winners at NorthPark Cente
⓻  Dallas Next-Gen Location Solutions Platform Gets Majority Stake Investment to Unlock Growth Phase
⓼  Three Southern Dallas Projects Awarded $21M in Federal RAISE Grants
⓽  The Dallas 100: SMU Cox Unveils Its 2021 Ranking of the Fastest-Growing Private Companies in Dallas-Fort Worth
⓾  Southwest Airlines Makes Leadership Changes Across the Company
MORE THINGS TO KNOW
⓵ A BALANCED WIN
The next time you think a gamer is wasting time blasting away at a screen, think again: They might be trying to find treatments for COVID-19. That intriguing possibility is actually a reality—and it just won BALANCED Media | Technology a $20,000 award from Tech Titans.
McKinney-based BALANCED has won Tech Titans' second annual Grand Challenge competition for its edge computing solution. The startup's co-founder and CTO, Dr. Corey Clark, is the deputy director of research at SMU's Guildhall and an assistant professor of computer science at the university. 
"There's a ton of data in medical applications, educational applications—so much that it's unusable because it has to be preserved privately," Clark said in a statement. "This data has discoveries and opportunities locked away in it that's not accessible to us. So we're here to change that."
Read more about the BALANCED win here.
LOVELY
⓶ DRONE FIRST RESPONDERS
Two Dallas-area high school teams were winners at the 2021 Bell Vertical Robotics Competition Earthquake Search & Rescue Challenge Championship, held at Bell headquarters.
The Robowranglers from Greenville High School won first prize. The RoboChargers from Conrad High School in Dallas placed second, and the RoboDawgs from Grandville High School in Grandville, Michigan took third. 
52 teams from across the U.S. competed in this year's competition, in partnership with the Robotics Education & Competition (REC) Foundation. 
The STEM-based competition allowed teams to develop and implement their own vertical lift prototypes to address an earthquake disaster scenario: The teams had to rescue stranded "hikers," perform aerial surveillance of a mountainous "disaster area," assist an unmanned ground vehicle, and deliver medical supplies to a model hospital—all of which could one day be routinely performed by UAVs. And maybe by these students in their future careers!
⓷ SNACK ATTACK
It's Friday evening, which means it's the weekend, which means it's snack time for everything from Cowboys-Washington to various Nutcrackers. But where will we put all our snacks?
Luckily, Irving-based 7-Eleven has collaborated with DJ, comedian, and designer Kerwin Frost to create a true innovation for snackers everywhere: Kerwin's Snack Attack Uniform. It includes the Snack Attack Jacket, Snack Attack Pants, and Snack Attack Glitter Tee, with a total of 18 snack-ready pockets.
Only 500 uniforms are available to the public, first-come, first-served. They'll drop Monday on Frost's website. 
HEADLINE NEWS
⟫  Ameriflight will convert freighter fleet for autonomous flight. The Dallas-based cargo airline company, which has headquarters at Dallas Fort Worth International Airport, will integrate Boston-based Merlin Labs' new autonomous flight system "to address what it views as a worsening shortage of suitably qualified commercial pilots," reports FutureFlight. Ameriflight flies for major delivery groups like FedEx, UPS, and DHL. Initially, flights will be semi-autonomous.
⟫ What Mark Cuban is most excited for in the crypto space next year. Hint: He's bullish. CNBC has the takeaway.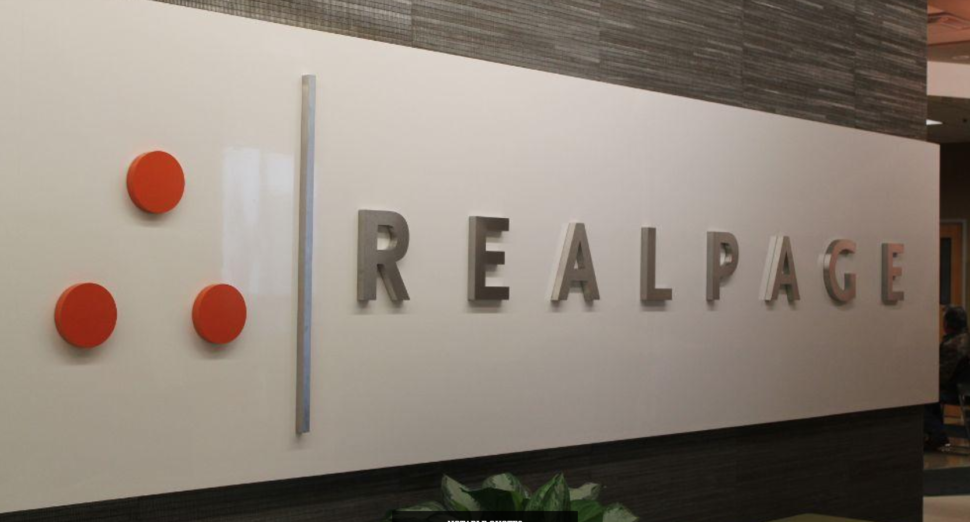 ⟫ RealPage makes new acquisition focused on the managed communities industry. In its third acquisition this year, RealPage is buying HomeWiseDocs, writes NTXInno. Founded in 2007, the document delivery company's tech helps streamline the complexities of property transactions.
⟫ Tech company HCL plans to hire hundreds in DFW amid broader expansion. The global IT company plans to create 12,000 jobs in the U.S. in the next five years, the DBJ reports. The company, which already employs more than 1,300 in Dallas-Fort Worth, plans to hire "hundreds" more in the region.
⟫ Lockheed Martin Wins Finland's $11 Billion F-35 Fighter-Jet Tender. The Fort Worth-based aerospace company will provide 64 F-35A aircraft and an extensive weapons package, Finland's Defense Minister Antti Kaikkonen said at a news conference in Helsinki on Friday.
---
Thursday, December 9
THREE THINGS
⓵ CULINARY CRAZE

Outspoken celebrity chef Gordon Ramsay is relocating his North American restaurant HQ from California to Texas.
The Hell's Kitchen host has hired a group to grow the empire. As part of a huge expansion across North America, a team in Las Colinas next year plans to open 18 restaurants in places like Boston, Miami, and Chicago, the DMN reports. Some could pop up in DFW: Street Pizza, Gordon Ramsay Fish & Chips, Lucky Cat, or Ramsay Kitchen.
"If you can make it in Dallas, you can make it anywhere," Dallas CEO Norman Abdallah, former CEO of Southlake-based Del Frisco's Restaurant Group, said.
Abdallah told the DMN he thinks Dallas is "the best place to find chef and restaurant support talent." Currently, Gordon Ramsay North America has a temporary test kitchen inside Dallas College's Culinary, Pastry, and Hospitality facility.
⓶ REGIONAL MIGRATION
In more relo news, dermatology and skin care product company Galderma is relocating its U.S. headquarters from North Fort Worth to Trammell Crow Center in downtown Dallas.
The Swiss pharmaceutical company looked at multiple locations, including some outside of DFW, for its big move. The Arts District had the walkability, attraction, and talent availability that Galderma was looking for, Michael Shires, head of Galderma global real estate and facilities, told the DMN. "We were set on Dallas," he said.
Around 400 employees will transition to Galderma's 50,000-square-foot space in the newly renovated center. The company, known for its Cetaphil products, recently introduced a new brand look and experienced "tremendous growth."
Diane Gomez-Thinnes, who helms Galderma U.S., said the team plans to continue "adding new innovations through robust R&D efforts and through acquisitions and licensing opportunities."
⓷ A BETTER NOSE SWABBER
With help from a team of UT Dallas engineering students, one of the university's spinoff companies, Plano-based Adaptive3D, is developing a flexible and more accurate 3D-printed nasopharyngeal swab for infectious disease testing.
Adaptive3D began the project last year to boost the supply of nasal swabs at the start of COVID-19 pandemic.
The swabs are made with the firm's photoresin, a rubber material that can curve inside the nose, causing less discomfort than traditional swabs. The material is based on technology and reactions chemistries developed in a  UT Dallas campus lab.
HEADLINE NEWS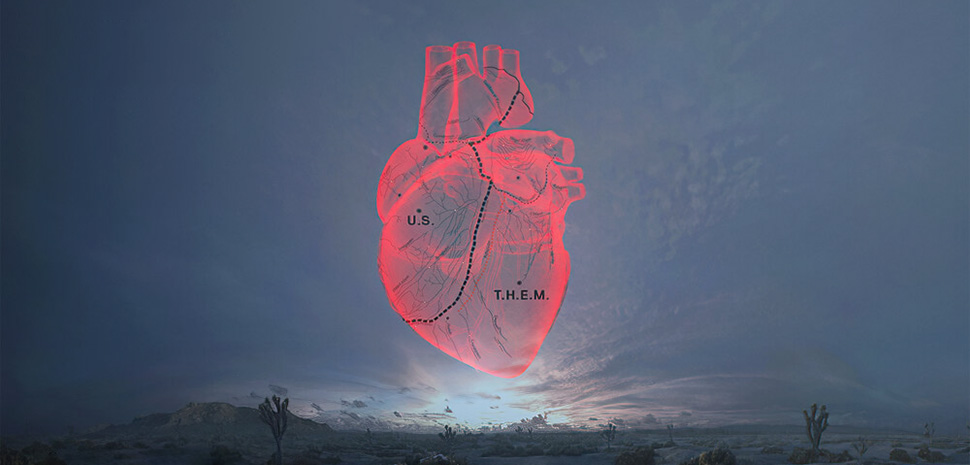 ⟫ Oscar-winning director brings innovative VR experience to Dallas. The Nasher Sculpture Center has partnered with the George W. Bush Presidential Center to bring CARNE y ARENA—or Virtually Present, Physically Invisible—to Dallas' Fair Park, per Culturemap. The solo immersive experience, which lets people walk in the virtual shoes of Central American and Mexican refugees, was conceived by writer and director Alejandro G. Iñárritu. It will run January 21-April 18, 2022.
⟫ The 'all-out' race for commercial real estate in North Texas could stay just as hot in 2022. "No doubt the North Texas real estate market saw unprecedented interest in 2021," CBSDFW writes. But it wasn't just residential properties, experts say: "Investors and business owners looking to score commercial properties in North Texas were in an all-out race."
⟫ Rebounding return to office fueling retail, residential revival In Downtown Dallas. "Despite the rise of remote work, the latest quarterly report from Downtown Dallas Inc. predicts a healthy rebound for commercial space heading into 2022," writes Bisnow.
---
Wednesday, December 8
THREE THINGS
⓵ CLOSER TO $1 MILLION
The Dallas Education Foundation is one of the five finalists for the $1 million STOP Award, the Center for Education Reform and its media partner Forbes announced today.
The STOP Awards will provide a total of $3.5 million in prizes to educational organizations that demonstrated exceptional responses during the COVID pandemic benefitting underserved students.
The Dallas Education Foundation is being recognized for driving the creation of an "educational metaverse" for DISD, developed by Dallas-based STEMuli Technology. Students get to create their own avatar (above) to navigate their virtual school.
Dallas Innovates wrote about STEMuli's virtual schooling experience yesterday. STEMuli is being piloted at Dallas Hybrid Preparatory at Stephen J. Hay—DISD's first permanently hybrid school. The platform may eventually be offered to all 145,000+ DISD students.
⓶ DIGITAL LIFE INSURANCE
Dallas life insurance technology company Bestow is partnering with New York-based Equitable to launch a "new, entirely digital term life insurance offering."
Called Term-in-10, the digital solution is meant to reach and serve the next generation of Equitable's customers. It was designed with simplicity, affordability, and value in mind: Term-in-10 doesn't require a medical exam and is available in coverage amounts up to $1M.
Through Bestow's platform, the traditional several-week life insurance buying process can be completed in as little as 10 minutes. Equitable customers work with a financial professional to determine needs and apply for life insurance entirely online.
The first-of-its-kind enterprise partnership is dedicated to building solutions that can expand access to financial protection.
"Insurance is personal. There are substantial advantages to using a financial professional and life insurance agent who understands the specific requirements each client needs to protect their family and provide them with a comprehensive financial strategy," Dave Karr, chairman of Equitable Advisors, said. "We're excited about the relationship with Bestow as it allows us to provide a better more efficient experience for our current and prospective clients."
⓷ CHECKING IN

Spirit Airlines has unveiled a new technology at DFW International Airport dedicated to streamlining guests' travel experience and limiting face-to-face interaction.
Travelers can now check in for their flights using new technology that automates the self-bag drop experience. There's also a biometric photo-matching solution—being called a "new paradigm for the U.S. airline industry"—that guests can opt in to using.
Here's how the biometric option works: The unit scans a guest's photo ID, then compares it with a facial scan captured by its on-board camera. Identification information with the guest's reservation details are also used. Once a match is successful, the automated bag check-in process can be completed.
No data is transmitted to any government agency.
QUICK HITS
⟫ San Mateo, California-based Tipalti has raised $270M in a Series F funding round. That values the company at $8.3B, TechCrunch reports. The payables automation company recently chose Plano for a new global office that expects to have around 100 employees by the end of 2022.
⟫ The Nasher Sculpture Center and George W. Bush Presidential Center are partnering to bring a virtual reality exhibit to Dallas. CARNE y ARENA, from Academy Award-winning writer and director Alejandro G. Iñárritu, is an experimental immersive experience based on Central American and Mexican refugees' personal journeys. Tickets are limited.
⟫ Community Hospital Corp. is relocating to Plano's One Legacy West tower to expand its teams and suite of solutions it provides to community hospitals. The company has leased 26,500 SF in the tower, which is part of the $3B Legacy West project.
---
Tuesday, December 7
THREE THINGS
⓵ HIZZONER HONORED
Dallas Mayor Eric Johnson is being honored this evening at the virtual 2021 Tribute Celebration of the U.S. Global Leadership Coalition.
The USGLC is honoring Johnson for his work "to advocate for U.S. global leadership as an imperative and effective approach to strengthening our country's local communities."
"USGLC is proud to honor Mayor Johnson because he has been an influential advocate for strengthening American global leadership to support our communities here at home," said Liz Schrayer, president and CEO of the USGLC, in a statement. "Mayors across the country are on the frontlines every day, addressing global issues that are now kitchen table issues—from the pandemic to our economy—that matter to their constituents. They uniquely understand that America simply can't ignore what happens outside our borders."
The event will recognize Mayor Johnson along with a select list of other mayors from across the U.S.
The 7 p.m. CT Tuesday virtual event is free and open to the public via registration here. 
⓶ VR FOR VETERANS

Plano-based MyndVR has acquired virtual reality therapy company Immersive Cure to continue growing its virtual reality solutions suites for elderly adults in the U.S.
Immersive Cure was founded to support older adults, veterans, and their caretakers.
The deal brings a new partner to MyndVR: New York-based MJHS Health System, one of the largest not-for-profit health systems in its region. Together, MJHS and MyndVR/Immersive Cure will pilot a study—funded through a veteran-focused grant from TD Bank—on how VR can improve the quality of life for hospice patients.
The initiative will launch at Isabella Center for Rehabilitation and Nursing Care, a member of MJHS, on Pearl Harbor Remembrance Day to specifically assist residents and patients who are veterans. It will then expand to MJHS Hospice patients in other parts of New York.
Veterans will be able to see, hear, and move among memorials in Washington, DC.
⓷ NICE FLIGHT!
Fort Worth-based American Airlines is the first U.S. carrier to use a new app that lets pilots "replay" their flights after landing.
The Aviation Mobile Services app from France-based CEFA Aviation allows pilots to virtually review flight data on the "electronic flight bag" tablet in their cockpit. 
"By choosing CEFA AMS, we're now able to advance the Safety-II approach in a practical way in our operations," said Captain Neil Raaz, American's operations safety director, in a statement."This progressive new debriefing capability will help promote a culture of continuous self-improvement and reinforce American's safety-first mentality into each and every flight."
---
Monday, December 6
THREE THINGS
⓵ SOUTHWEST LEADERSHIP MOVES
Dallas-based Southwest Airlines has made a number of leadership moves across various departments.
The changes follow a big one that the air carrier announced in September: Tom Nealon had decided to retire from his role as president. Mike Van de Ven, Southwest's chief operating officer, immediately assumed Nealon's role, keeping his current position as COO.
The most recent shake-up spans Southwest's operational, marketing, and technology teams. Go here to read about them.
⓶ EN VOGUE
Sharmistha "Shar" Dubey, CEO of Dallas-based Match Group, recently won the Tech Leader of the Year award at Vogue India's 2021 Women Of The Year Awards.
The virtual awards ceremony from Vogue India honors women pioneers from India and beyond. Dubey was honored alongside Salma Hayek for Global Icon of the Year, Indra Nooyi for Global Business Icon of the Year, and Jane Goodall for Lifetime Achievement Award. 
In her profile, Dubey is credited with being the "boss of romance." The CEO, who took the helm a few weeks before the world went into COVID-19 lockdown, has helped build a global online dating empire that amounts to a $40 billion conglomerate. You can read about her journey to get there here.
In her acceptance speech, she noted that while the world has made some progress in female representation in technology, "it is still woefully behind where it should be."
"Especially because so much of our lives are now impacted by technology," she added. "Even who we choose to love and marry is helped by technology. And it is imperative that women play an important part in shaping this technology-driven future."  
See the first episode of the virtual awards here—Dubey's speech starts at the 7:47 mark.
⓷ HQ ATTRACTOR
The Dallas Regional Chamber is tracking more than 100 prospects that are considering a headquarters relocation or major expansion to North Texas.

In the past year, the region attracted around 21 HQ moves, including AECOM and Charles Schwab Corp.—the fifth and sixth Fortune 500 companies to relocate to DFW in the past six years. 
In the last 11 years, 176 headquarters have been moved to Dallas-Fort Worth, the DBJ reports, creating more than a million new jobs. The pandemic has only accelerated that migration.
DRC President Dale Petroskey said at a recent luncheon that the pandemic has boosted interest in the region for "businesses and other organizations seeking to move or grow." Pre-pandemic, only 25 prospects were on the DRC's radar. "The economic pie of the region is growing," Petroskey says.
North Texas' prospects go beyond relocations. The Dallas region is currently in the running to host the Summit of the Americas in mid-2022 as well as matches for the 2026 World Cup.
QUICK HITS
⟫ Credit Union of Texas is consolidating all of its corporate divisions into one newly acquired office building in Allen. The financial services firm, which oversees around $1.7B in assets, will relocate its Texas Mortgage Lending and Fair Lease divisions, bringing new jobs to the city. In July, CUTX made a $2.2M commitment to the Allen Parks & Recreation Department through 2028.
⟫ Can your ideas change the world? Time is running out to apply for Fast Company's World Changing Ideas Awards. Last year, North Texas startups like Dallas' Shiftsmart, with its Get Shift Done initiative (the on-demand labor marketplace just raised $95M), made the list. 7T, which offers virtual fitting for apparel shoppers with its Sizini app, had an honorable mention. Final deadline to apply is December 10.
⟫ UTSW scientists have have identified the characteristics of more than 100 memory-sensitive neurons that play a central role in how the brain recalls memories. 'How do you know you are remembering something from the past versus experiencing something new that you are trying to remember?'" asks Dr. Bradley Lega, a faculty member of the Peter O'Donnell Jr. Brain Institute. Shedding light on the answer could benefit people suffering from traumatic brain injury, Alzheimer's disease, and schizophrenia.
⟫ McKinney's Painted Tree development—one of Collin County's largest— is getting a new 600-unit luxury rental community in addition to its planned 3,400 houses. The new 1,100 acre project will also include a build-to-rent neighborhood with 304 single-family houses, the DMN reports.
⟫ The Amon Carter Museum has named four new community artists for 2022. The artists in the fourth-year program each bring a different and unique view to the collaborative initiative, the Amon Carter says. Their practices range in topic from diversity, equity, and inclusion to changing views on waste. Meet Dan Jian, Calder Kamin, Dr. Mary Nangah, and Rachel Nash in Art&Seek.
---
Friday, December 3
The Most Popular Stories on Dallas Innovates This Week
⓵  I-35 Deck Park by Dallas Zoo Will Have Major Wow Factor—and a Driving Mission
⓶  TI Chooses Sherman for New $30B Semiconductor Chip Site
⓷  The Dallas 100: SMU Cox Unveils Its 2021 Ranking of the Fastest-Growing Private Companies in Dallas-Fort Worth
⓸  Dallas-Based Corganics Receives Series A Funding to Accelerate Delivery of Clinical Cannabinoid Products to Healthcare Providers
⓹  Bank of America Invests $200K to Continue Dallas' B.U.I.L.D. Collaborative Small Business Grant Program
⓺  OpTic Gaming Merges With Envy Gaming to Form a Combined North Texas Esports Powerhouse
⓻  Three Southern Dallas Projects Awarded $21M in Federal RAISE Grants
⓼  Complexity Stars Launches in Frisco with Athletes from NFL, NBA, UFC, and WNBA
⓽  Oncor Donates Parkdale Lake in Southeast Dallas to Help Complete The LOOP
⓾  Co-Founders of Frisco-Based MTX Group Chosen as EY Entrepreneur of the Year 2021 National Award Winners
MORE THINGS TO KNOW
⓵ HYPERGIANT HITS SMITHSONIAN
Hypergiant is known for its innovative AI solutions. One of them could be so impactful in the fight against climate change, it's now on display at the Smithsonian Institution in Washington, D.C.
The Texas-based AI solutions company—which has offices in Dallas, Austin, and Houston, and was founded by Dallas' Ben Lamm—launched the Eos Bioreactor in 2019. The refrigerator-sized green energy solution captures and sequesters carbon from the atmosphere using algae and machine intelligence.
One of the Eos Bioreactors is now on display in the FUTURES Exhibition at the Smithsonian's Arts & Industries Building.
See the Eos and read our story here.
⓶ SHUSHING THE BOOM
The Lockheed Martin Skunk Works team is collaborating with NASA to develop the X-59 QueSST—a supersonic aircraft designed to turn sonic booms into quiet thumps.
The Quiet SuperSonic aircraft will soon be shipped to Lockheed Martin's Fort Worth facilities for structural tests.
The plane is shaped in a way that softens the shattering blast of a sonic boom that people on the ground typically hear and feel as a supersonic plane passes overhead. Results of the program could lead to new rules regarding speed limits on supersonic flights over land.
The X-59's first flight is slated for 2022.
⓷ WHERE ARE THEY NOW?
Last month, we covered UTD's Big Idea competition showcasing the burgeoning startup scene at UT Dallas. So where are the previous Big Idea winners—and what are they doing now?
UTD's Institute for Innovation and Entrepreneurship awarded $415,000 to innovative North Texas startups at this year's event. They also took a look back at past winners from 2017 to 2020. 
Veena Somareddy won the Big Idea Competition in 2017 by pitching Neuro Rehab VR, which develops virtual reality games for patients recovering from strokes and other diseases. Since then, Somareddy has won and participated in several other pitch competitions, and Neuro Rehab VR has been featured in Forbes, Fast Company, and CNBC. 
See the full "where are they now" roundup here, including a look at 2019's big winner, Anish Hegde for Resume Puppy. 
QUICK HITS
⟫ The Railhead, a $2.5 billion mixed-use development by Heady Investments, is scheduled to break ground in Frisco by early January, according to the Dallas Morning News. The project—which includes over 1 million square feet of office, hotel, and high-rise residential built around a five-acre park—was featured in Construction Dive this week as "one of the largest mixed-use projects in the works across the U.S."
⟫ Dallas-Fort Worth is set to be the biggest metro in the U.S. to get back to pre-pandemic employment numbers, according to a new report from Dallas-based ThinkWhy, with 22,600 new job hires in October alone.
⟫ A virtual open house will be open through Monday, December 6, to get your opinions, experiences, and ideas about the future of the Fort Worth to Dallas Regional Trail. The project seeks to leverage and enhance the existing, and soon to be complete, 66-mile regional trail connecting Fort Worth, Arlington, Grand Prairie, Irving and Dallas.
⟫ Here's a big tip: Dallas ranks No. 8 on the list of cities with the highest percentage of orders that included tips of 20% or higher, according to restaurant tech company Popmenu. The firm tracked tips for 450,000 online food orders placed over six months this year, and did an anonymous survey of 1,000 consumers.
---
Thursday, December 2
THREE THINGS
⓵ BRIDGE TO NORMAL
"Put on your economic hat and take a moment to appreciate that you are in DFW, and in Texas," writes Dallas Regional Chamber Economic Development Chief Mike Rosa. "2021 has been a remarkable year, and we're accelerating across the bridge to 2022."
Dallas-Fort Worth has returned to its "normal, front-running position as the best-performing major regional economy" in the country, according to Rosa. The DRC is tracking more than 100 projects that include electric vehicle, biotech, and financial services companies, as well as food and beverage makers. Projects under consideration range from headquarters to corporate offices and research centers to manufacturing.
A Texas "two step" has been a theme lately: One California company "not quite ready to announce" will first establish a significant presence here with an eye toward a bigger shift after that. It's an effective way for companies to land, Rosa writes.
⓶ CULINARY CONCEPT

A new commercial "ghost kitchen" and foodie venue is set to open in about a month in Frisco's Rail District.
Cibo Kitchens, which features licensed, commercial-grade kitchen and event space, will be available for hourly rental for a variety of food entrepreneurs. It's the brainchild of husband-and-wife duo Brooklyn and Matt Calloway, who noticed the "perfect space" at The Patios at the Rail. They waited years for the opportune spot.
The Calloways told Lifestyle Frisco that Cibo differs from other ghost kitchens because it's both "functional and commercial" and "spectacularly beautiful." The kitchens are equipped with high-tech streaming and recording capabilities, and the event area has a patio.
Memberships will be live soon, but more than 30 food concepts are already set to join.
⓷ TUCKING IN AT AUSTIN RANCH
One of the largest mattress manufacturers in the U.S. will be tucking into a new manufacturing and distribution plant in Lewisville.
Sherwood Bedding, which was acquired by Tempur Seal for $40 million in 2020, aims to pair handmade craftsmanship with advanced automation. The firm and its third-generation founders are expanding to a customized, 234,395-square-foot facility to be built near the Grandscape complex west of the North Dallas Tollway.
The new plant will be located near the intersection of Plano Parkway and Tittle Drive in Billingsley Company's Austin Ranch development and is scheduled to open in early 2023. Read more here.
QUICK HITS
⟫ Minnesota-based Cirrus Aircraft is growing at McKinney National Airport with a 47,771-square-foot, $9M facility expansion. The manufacturer of single-engine aircraft will also add an innovation center to support product development and its engineering teams. The company has another innovation center in McKinney at Common Desk that recently opened in early November.
⟫ North Texas hospitals are in "wait and see" mode as scientists study the Omnicron COVID-19 variant. "I think it's inevitable that we'll see this virus spread throughout the U.S." Dr. David Winter of Baylor Scott & White Health told CBSDFW.com. "Get a booster if you haven't had one yet."
⟫ A Texas town is now on the list next to the Dallas Mavericks, an entertainment firm, a new drug company, and a number of startups that Mark Cuban owns. The local billionaire and "Shark" recently purchased the Navarro County town of Mustang near Corsicana.
⟫ Sheila and Jody Grant of the Perot family have gifted $5 million to Dallas' Klyde Warren Park to rename and expand its children's park. The enhancements to the Sheila and Jody Grant Children's Park will be part of Klyde Warren's Phase 2.0 project, which the Grants helped spearhead. They also led efforts to create the park in 2004.
⟫ Amazon executive Broderick Green has been named as the first-ever director of the Arlington Economic Development Corporation. "I'm ready to hit the ground running and look forward to partnering with local leadership to showcase Arlington's strengths as a place to establish or expand a business," Green said in a statement.
---
Wednesday, December 1
THREE THINGS
⓵ PLANNING AHEAD
Irving-based ExxonMobil said it has finalized corporate plans to 2027, which includes $15 million in spending to reduce greenhouse gas emissions "consistent with the Paris-aligned pathways."
The plans call for accelerated investments in "high-return advantaged projects," positioning the company to double earnings and cash flow by 2027 versus 2019, ExxonMobil announced.
"The restored strength of our balance sheet and improved financial outlook support accelerating investment in our industry-advantaged, high-return projects, and a growing list of financially accretive lower-emission business opportunities," Darren Woods, Exxon's chairman and CEO, said in a statement.
⓶ DFW FIRMS GO BIG
13 Dallas-Fort Worth firms rank on the latest Forbes list of the largest U.S. private companies, writes CultureMap.
The largest local? Grand Prairie-based alcohol and wine distributor Republic National Distributing Company, which comes in at No. 25 with $11.9 billion in annual revenue. (The beverage distributing giant, a family-owned business with roots that go back all the way to Prohibition in the 1920s and '30s, partnered up with LibDib (above) this fall to give craft spirits makers access to a Texas-wide market.)  
Joining RNDC on the list are Sammons Enterprises, SRS Distribution, Michaels, Neiman Marcus, Consolidated Electrical Distributors, Ben E. Keith, Hunt Consolidated, Transplace, Mary Kay, Golden Living, Austin Industries, and Mode Transportation. Read more here.
⓷ AUTONOMOUS SLURPEE DELIVERY
Irving-headquartered 7-Eleven is teaming up with robotics company Nuro to pilot an autonomous delivery service in Mountain View, California.
The companies say it's the first autonomous commercial delivery in the state—Nuro was the first autonomous vehicle company to receive a deployment permit from the California DMV in December 2020.
Items will be delivered in Nuro's autonomous Priuses, with plans to introduce robots at a later date. All vehicles travel with an operator in the driver seat to monitor the technology as it's introduced.
You can read more about the pilot here.
QUICK HITS
⟫ Ross Perot Jr. landed a Bell 407 helicopter at Dallas City Hall today. Perot Jr. gifted the chopper in the interest of crime fighting across the city. A tweet by the Dallas Police Department called it a "remarkable landing entrance." Perot Jr., an Air Force veteran, co-piloted the first around-the-world helicopter flight in 1982 when he was 23.
⟫ Mark Cuban is adding star power to the marketing efforts of Texas-based startup ZenBusiness. Cuban, who says he's a shareholder, will work with the brand to turn ZenBusiness into a "household name synonymous with entrepreneurial success," writes Culturemap. The tech platform helps entrepreneurs start, run, and grow their businesses.
⟫ The City of Arlington is partnering with Airspace Link, a provider of drone mapping and solution software, to pilot a drone safety program for residents and visitors. Through Airspace's FlySafe, info is available to assist with safer and compliant flights. Arlington is the first in Texas to operate the program.
⟫ Some tech execs are going remote, but Cyber Group's  Saurajit Kanungo is tripling the company's physical space, writes Brian Womack in the DBJ. "This whole digitization of our customer businesses is not going to happen over Teams and Zooms and things like that," Kanungo said in the publication. "So we're basically turning … our new building into like an innovation-lab style facility." The fast-growing company hired its first Chief Innovation Officer for its innovation lab in February.
⟫ Dallas ISD is building a new middle school campus in Southern Dallas. Plans are taking shape for The John Lewis Social Justice Academy at O.W. Holmes, which "be a reality in the coming years," writes WFAA.
⟫ Dallas-Fort Worth is one of the hottest housing markets of 2022, ranking 7th on National Mortgage News' recent list with a five-year annual projected population growth of 1.4%. DFW placed high for new jobs and diversity. The only other city in Texas ranked was No. 4 Austin. Nashville was 1st.
---
Tuesday, November 30
THREE THINGS
⓵ GIFT-WRAPPED LAKE
Oncor has donated Parkdale Lake and the land surrounding it to the city of Dallas to help complete The LOOP, a 50-mile walk and bike trail connecting North, South, East, and West Dallas.
The 110-acre lake and surrounding land is west of White Rock Creek in Southeast Dallas. The Circuit Trail Conservancy will use the land to address flooding in addition to completing The LOOP; the Park and Recreation Department will use it as future park land for the community.
"A critical piece of The LOOP is the Trinity Forest Spine Trail, a nine-mile connection from White Rock Lake to the Great Trinity Forest," said Philip Hiatt Haigh, executive director of the Circuit Trail Conservancy, in a statement. "With this donation, the Circuit Trail Conservancy can complete the Trinity Forest Spine Trail, and The LOOP, in its entirety, bringing together neighborhoods that have long been disconnected and make walkable, bikeable green space a strong part of Dallas' identity."
⓶ MICHELANGELO IN IRVING
Part of Irving Mall will be transformed into an immersive experience of Michelangelo's masterpiece, the Sistine Chapel.
The international touring experience Michelangelo's Sistine Chapel: The Exhibition is scheduled to be open February 4 to March 20, 2022.
Immersive experiences have been hot in Dallas-Fort Worth lately, with two competing Van Gogh immersive experienceshitting Dallas recently.
The Sistine Chapel experience will take 60 to 90 minutes per visit. Ticket prices and more info will be announced soon.
⓷ BUILDING OF THE YEAR
511 East John Carpenter Freeway, a Las Colinas office property, has won The Outstanding Building of the Year (TOBY) Award from the International Building Owners and Managers Association.
Owned by Codina Partners and managed by Crescent Property Services, the seven-story, 164,299-square-foot building won the prestigious industry award during BOMA's International Conference held in Boston last month. It's the third International TOBY for Crescent property manager Jonathan (J.J.) Jones.
In the pandemic, the building's systems were modified to capture and kill viruses, and the building was rated in the top 5% of healthiest buildings in DFW, the company says.  "Aggressive protective measures" were implemented, such as double air filtration and HVAC UV lighting. The Energy Star-benchmarked building features a conferencing facility, fitness center, on-site deli, and controlled access security.
QUICK HITS
⟫ An unconventional Christmas pop-up called The Kringlez is now ready for selfies at The Shops at Park Lane. The shopping center has partnered with the "Note Art Bandits," who use office supplies to create murals, on a Santa-inspired piece comprised of 5,6000 sticky notes.
⟫ The Dallas Innovation Alliance and CARDboard Project are partnering on a new initiative dedicated to bridging the digital divide. The Dallas Device Challenge encourages local employers and residents to donate gently used laptops, which will be given to Comp-U-Dopt. Devices will be wiped, reconditioned, and redistributed to families in need.
⟫ Siemens has formed a technology partnership with Hyundai Motor Company and Kia Corporation based on the future of mobility. Siemens will provide next-gen engineering and product data management through tech from its Xcelerator portfolio. Siemens Digital Industries Software, the digitalization arm of Siemens that has its U.S. HQ in Plano, launched Xcelerator as a Service in September to build a foundation for a new digital future.
---
Tuesday, November 23
THREE THINGS
⓵ SOLO GO-GO
Solo brands is moving its headquarters from Southlake to Grapevine.
The maker of fire pits, camping stoves, and other outdoor lifestyle products will now operate a 430,000-square-foot facility on Mustang Drive. Leadership says it's a big step up from Solo's original 2,200 square-foot location.
The new HQ features a product development lab, open-concept offices, a full-service marketing suite, a showroom, and a warehouse to handle online operations, per the DMN. It also has its logo—a giant, fiery flame—on the roof that passengers flying into DFW Airport can see from the sky.
"It's a huge move for us," CEO John Merris said. "This is our first foray into having a showroom for the public to come and be able to peruse and browse the products in person, which is really cool."
Last month, Solo Brands went public, and in September, formed a new house of brands with three acquisitions
⓶ TECH HEAVY
In the fourth quarter so far, 38% of office leasing activity in North Texas has been technology-related.
New research from CBRE shows that tech has a larger role in the market this year—and this quarter. Tech-related leases in Q4 have more than doubled the percantage in both Q2 and Q3.
"The numbers show that tech companies are continuing to grow and be one of the most active industries to set up their offices in Dallas," Clay Vaughn, SVP and co-leader of CBRE's tech and media practice group, wrote to the DBJ. "The higher numbers in the fourth quarter show that tech companies see Dallas as a natural fit to progress their company goals as we move forward from the pandemic."
In July, CBRE's "Scoring Tech Talent" showed that the tech labor pool in DFW was the sixth largest in the nation with 189,200 workers. Overall, all metrics included, DFW ranked 13th out of 50 U.S. and Canadian tech markets in the report.
⓷ MAJOR MOVE
JPMorgan Chase is moving out of its namesake building in downtown Dallas.
The financial services giant is relocating to 1900 N Akard—Hunt Consolidated Inc.'s building—with around 600 employees, occupying five floors of the landmark building.
The offices overlook Klyde Warren Park, which received a leading $3M donation from JPMorgan Chase in 2010 in the final phase of its capital campaign. The park's tree-lined walkway is known as the Chase Promenade.
JPMorgan Chase currently has 14,600 employees and 197 branches in Dallas-Fort Worth. Since last year, the bank has contributed more than $10M to local nonprofits. Chairman Elaine Agather said it remains "committed to being an important part of the city's future for many years to come."
QUICK HITS
⟫ Nina Vaca was honored by the Atlas Corps with its 2021 Global Changemaker Award. The Pinnacle Group CEO—recently named by Mayor Johnson as Dallas' first Entrepreneur-in-Residence—was recognized for her leadership, entrepreneurial spirit, and inspiration in DEI. The award each year goes to an impactful exec who has set the standard in enacting significant social change.
⟫ Weatherford-based TruHorizon Environmental Solutions has acquired Phase Engineering, Inc., an environmental engineering and consulting firm serving clients throughout the U.S. "We plan to expand both the geographic reach and services offered by Phase during the coming months," TruHorizon CEO Michael W. Harlan said in a statement.
⟫ Dallas-based Jacobs has entered into a minority investment agreement and partnership with Microgrid Labs Inc. Jacobs will use Colorado-based MGL's tech capabilities in commercial fleet electrification and microgrids to expand its offerings in the growing vehicle electrification space. The partnership is expected to provide immediate and long-term benefits for green transportation clients.
---
Monday, November 22
THREE THINGS
⓵ REMOTELY RUN
AllianceTexas' Mobility Innovation Zone (MIZ) has landed another major deal to solidify its status as a hotpost for commercializing the future of logistics.
Illinois-based ITS ConGlobal, the leading operator of intermodal, finished vehicle, and depot service terminals, is setting up remote trucking operations at the MIZ to explore how workers can train and operate heavy machinery remotely.
Powered by Phantom Auto, a Silicon Valley logistics company that provides software to remotely operate, assist, and supervise vehicles, the project will be used to enhance safety, customer service, operational efficiency and resilience.
ITSC's container depot will be located in AllianceTexas just north of Fort Worth. There, the "proving ground" will deploy Phantom-powered yard trucks to test remote operations and train distance drivers. The implementation of the technology at the MIZ, according to leadership, will be "a giant leap forward for the industry."
⓷ A NEW LOOK
Dallas-based OrderMyGear, the provider of e-commerce software for promotional products and team dealer companies, is redesigning its online store to create a more retail-like consumer experience.
The launch will offer new capabilities to OMG clients, which includes stores of every type—encompassing those that are year-round and limited-time-only. It also aims to drive sales and give retailers the versatility necessary to expand.
The updated OMG online stores will include an intuitive navigation experience, enhanced storefront personalization, and revenue-driving sales tools. Chief Product Officer Dustin Downing said the redesign is a response to the evolving promotional products and eCommerce industries toward a more modern, experience-driven world.
OMG is a sales tool that gives dealers, distributors, decorators, and brands the ability to create their own customized online stores to sell branded products and apparel. The intent is to simplify the process of selling custom merch to large groups.
⓶ MAKE MINE MANGA
Fort Worth and New York will be the only two cities in the U.S. to host the acclaimed international manga and anime exhibition Attack on Titan. 
The gallery pop-up of work from series creator and artist Hajime Isayama represents the evolution of over a decade of storytelling that's obsessed fans worldwide. It can be seen December 3-5 at the Anime Frontier convention at Fort Worth Convention Center.
"Attack on Titan is one of the biggest manga series of the 21st century, and its ending is a tremendous moment for Japanese popular culture overall," said show director Peter Tatara in a statement. "We're honored and humbled to be able to share this moment with fans in North Texas, linking audiences in DFW with Japan for a remarkable celebration of Attack on Titan's evolution, popularity, and legacy."
You can read more about it here.
QUICK HITS
⟫ Jimmy Fallon stars in a new holiday music video spot for Plano-based Frito-Lay. The two-minute version of "It's the Most Wonderful Time of the Year" features snow monsters, snowball fights, family portraits, tree-trimming mishaps, and more.
⟫ Plano-based Toyota Motor Credit Corporation is expanding Toyota's relationship with Bass Pro Shops and Cabela's. The expansion will include offering financial services for the companies' boats, ATVs, and other mobility products.  
⟫ Century Communities, a top 10 national homebuilder, announced upcoming Dallas-Fort Worth communities from both its homebuilding brands—Century Communities and Century Complete. Combined, the homebuilders have four new communities slated to open through 2022 that will add over 900 new homes to the DFW market, some starting from the low $200,000s.
⟫ Lewisville-based Caliber Collision is partnering with Bosch on new OEM diagnostic scanning and calibration tech. The leader in auto collision repair across 39 states will use the new tools to enhance its technicians' access to real-time OEM diagnostic data.
⟫ Dallas biopharmaceutical startup Lantern Pharma has authorized a share repurchase program to acquire up to $7 million of the company's common stock. "Initiating a share repurchase program at this time is in line with our ongoing focus on creating value for our stockholders, which we are committed to," said Panna Sharma, Lantern's CEO and president, in a statement. "It also demonstrates our confidence in advancing our clinical pipeline and our growing RADR AI platform."
---
Friday, November 19
The Most Popular Stories on Dallas Innovates This Week
⓵  Texas Instruments Chooses Sherman for New $30B Semiconductor Chip Site
⓶  Two Dallas VCs Make First Three Investments in Food and Beverage 'Disrupters' from $15M CPG Fund
⓷  Blackstone Invests in Dallas-based LifeScience Logistics as the 3PL Leader Ramps Up in Pharma and Medical Device Market
⓸  The 'Bloomberg Terminal of Real Estate' Relocates to McKinney With Grant From MEDC's Innovation Fund
⓹  UTD Big Idea Competition Awards $415K to Innovative North Texas Startups
⓺  14 Dallas-Area Companies Make the Deloitte 2021 Tech Fast 500 List
⓻  UT Dallas, UT Southwestern Break Ground on TI-Funded Bioengineering Facility
⓼  Dallas' CyrusOne Data Centers Acquired for $15B in Cash by KKR and Global Infrastructure Partners
⓽  Dallas-Based Getaroom Acquired by Booking Holdings Inc. in $1.2B Deal
⓾  OpTic Gaming Merges With Envy Gaming to Form a Combined North Texas Esports Powerhouse
MORE THINGS TO KNOW
⓵ UPSKILLING DALLAS
Dallas Mayor Eric Johnson released a major report called "Upskilling Dallas: How to Modernize the City's Workforce for the Jobs of Tomorrow."
"Together, we can build the workforce of the future—one that will attract and grow businesses, build equity, and sustain our city's outstanding economic growth for years to come," Johnson said in a statement.
The report comes after months of data-gathering and discussions with educational, philanthropic, nonprofit, and business sector partners—particularly Dallas College. The report details four recommendations for improving workforce development:
:: Workforce Liaison: Appoint an individual to implement the recommendations, track progress, and ensure the city is represented in regional workforce development efforts.
:: Formal Collaboration: Establish a formal agreement with existing workforce development organizations to align efforts and accountability for outcomes.
:: Program Engagement: Leverage the mayor's unique role to communicate and promote local upskilling programs to target audiences.
:: Navigation Support: Refine digital supports to assist working-age adults in navigating upskilling opportunities and resources.
Read more about the mayor's report here.
⓶ RACING FOR RIVIAN
Fort Worth has been called "the front-runner" to land a new $5 billion Rivian electric truck and SUV plant—but the Dallas Morning News reports a site in Georgia is also being explored.
In August, Bloomberg News reported that Amazon-backed Rivian could potentially invest around $5 billion to build a factory southwest of downtown Fort Worth at a Walsh Ranch site. The factory would produce 200,000 vehicles a year and create some 7,500 jobs by 2027. Bloomberg said the North Texas site "has become the front-runner for Rivian."
The Fort Worth City Council has approved $440 million in grants and tax breaks to help spur Rivian into its back yard. But as the DMN reports, Rivian is also in talks with Georgia officials about a site east of Atlanta.
"We've seen some other sites such as Atlanta mentioned as finalist and there are likely other finalists," Walsh Companies spokesman Greg Miller told the DMN. "All we know is that Fort Worth and the Walsh ranch site was identified as a finalist and as far as I know a final decision has not been made."
⓷ CANCER FIGHTERS
UT Southwestern's Harold C. Simmons Comprehensive Cancer Center has been awarded $5.5 million in grants from the Cancer Prevention and Research Institute of Texas (CPRIT).
Kalil Abdullah, M.D. (above), assistant professor of neurological surgery, received $1.5 million for his work on gliomas, the most common type of brain tumor. 
Other CPRIT awards include:
:: $1.5 million to David Gerber, M.D.,professor of internal medicine and population and data sciences and associate director of clinical research, to include more minorities in clinical trials;
:: $2 million to the Moncrief Cancer Institute in Fort Worth to expand lung cancer screening and patient navigation;
:: $250,000 to biochemistry professors Uttam Tambar, Ph.D. and Bruce Posner, Ph.D. to explore a new strategy for drug discovery for a broad range of cancer types;
:: And $249,000 to Jacques Lux, PhD., assistant professor of radiology, to treat metastatic cancer using microbubble-assisted ultrasound-guided immunotherapy. 
HEADLINE NEWS
⟫  First van Gogh; now Frida Kahlo will get the immersive treatment in Dallas, per Art and Seek. Lighthouse Immersive announced seven North American cities for the spectacular, including Dallas.
 
⟫  Dallas billionaire's Impressionist art trove fetches astounding $332 million at auction. Sold in a Christie's auction, bidding for masterworks from the collection of the late Dallas oil tycoon Edwin L. Cox was "extremely competitive" and set four records, Culturemap writes. The SMU business school was named for Cox. A portion of sales will go towards education.
⟫  In Oak Cliff, a dump site becomes the first of many parks coming to southern Dallas. The 1.8-acre Renaissance Park is the first to open as part of the Five Mile Creek Urban Greenbelt master plan, which plans multiple parks and "dozens of miles" of trails. The illegal dumping site was reimagined as a "lush community park complete with an all-abilities playground, a rock-climbing wall and a rain garden," Art and Seek reports.
⟫ Lab to Market aims to take Baylor's intellectual property to the market. Baylor University, together with venture capital firm Waco Ventures and Blueprints Labs, created the collaborative in 2018 to shepherd technology into the market, per NTXInno. L2M got a $1.5M grant from the U.S. Department of Commerce last year; so far it's launched two startups.
 
⟫ The Federal Reserve of Dallas calls in executive recruiter Egon Zehnder to find new leader. The search is on to find the next bank president who will represent the 11th Federal Reserve district and oversee 1,300 employees. The role, which also represents the Dallas Fed on the Federal Open Market Committee, is responsible for setting strategic vision for the organization—and ensuring its efficient operation.
⟫ High-tech U.K. bar concept Electric Shuffle is opening today at 2615 Elm Street in Dallas' Deep Ellum. Fresh from the London Bridge and Canary Wharf in London, the chain of bar-eateries "reimagines" shuffleboard with "unparalleled vision technology" for an immersive, highly social experience. 
⟫ Arkansas-based Simmons First National Corp. is acquiring Spirit of Texas Bancshares in a $581 million deal. Spirit of Texas operates 37 locations in Dallas-Fort Worth, Houston, San Antonio, and Austin, as well as other cities in North Central and South Texas. 
⟫ High-tech U.K. bar concept Electric Shuffle is opening today at 2615 Elm Street in Dallas' Deep Ellum. Fresh from the London Bridge and Canary Wharf in London, the chain of bar-eateries "reimagines" shuffleboard with "unparalleled vision technology" for an immersive, highly social experience. 
⟫ Arkansas-based Simmons First National Corp. is acquiring Spirit of Texas Bancshares in a $581 million deal. Spirit of Texas operates 37 locations in Dallas-Fort Worth, Houston, San Antonio, and Austin, as well as other cities in North Central and South Texas. 
---
Thursday, November 18
THREE THINGS
⓵ INNOVATIVE LEADER
The University of North Texas Health Science Center at Fort Worth has been named a 2021 Innovation & Economic Prosperity Designee by the Association of Public and Land-grant Universities.
The national recognition honors higher education institutions that have committed to economic development. To earn the designation, a rigorous self-study and stakeholder engagement process must be completed, along with the identification of economic development strengths and areas of growth. More than 70 institutions have been named IEP Universities since the program launched in 2012.
HSC is the first health science center and only post-graduate institution to be designated an IEP University. It is also the smallest institution to receive the honor to date. Leadership said that innovation is a key element of scientific discovery at HSC, which has made "important steps in fostering the thinking, planning, and execution necessary to drive innovation."
"This recognition is a testament to the innovative mindset we are cultivating at HSC and our investment in the Fort Worth innovation ecosystem," HSC President Dr. Michael Williams said.

APLU also named North Carolina A&T State University an IEP University, which is the first Historically Black College and University to receive the designation.
⓶ TRIBAL LEADERSHIP
Addison-based Partnership With Native Americans is teaming up with General Motors to establish leadership cohorts.
Partnership With Native Americans (PWNA), a nonprofit that serves Native Americans in underresourced reservation communities, aims to support tribal citizens in becoming stronger community leaders through its 4 Directions Development Program (4D). The program offers resources to enhance the effectiveness of emerging grassroots leaders who are currently serving tribal communities.
GM will provide a grant that supports 44 participants in two new 4D cohorts in 2022, one in the Northern Plains and one in the Southwest region. They will provide: traditional and contemporary leadership training, networking opportunities, peer mentorship, and a 4D alumni support system. Each will be customized to address the physical and mental health needs of emerging tribal leaders.
⓷ HOME BASE
Dallas-based rideshare service Alto is set to be the new anchor tenant in an upcoming redevelopment in the Design District.
The 16,000-square-foot office space will house executives, along with engineering, marketing, and operations teams. It's a short move for Alto, which currently sits in a smaller location near downtown.
The HQ will now sit at 141 Manufacturing Street inside Quadrant Investment Properties' Manufacturing District. The vintage-style buildings are being redone into creative office and commercial space, per the DMN. The project also includes two eateries, a pedestrian path, and a rooftop lounge.
Alto's offices are set to open early next year. The move comes at a time when the rideshare has expanded to three new markets, growing its business by more than 700% in 2021. In June, Alto also completed a $45M round of Series B financing—its largest yet—to continue propelling national growth and transforming the industry.
That infusion of capital was meant to fund a major pivot for the local startup: Going electric. The team is transitioning its fleet to be all electric by early next year, with a goal of having the country's first 100% EV ridehail fleet by the end of 2023.
"When we began to execute our Design District strategy, we did it with a company like Alto in mind," Quadrant Founder Chad Cook said. "We are fortunate that what we have created in the Manufacturing District is resonating with such forward-thinking companies. We are optimistic that this is the beginning of something great for the Dallas community."
QUICK HITS
⟫ What WFAA called the "most 'technically advanced' exhibition starring Jurassic World dinosaurs" ends on Jan. 17. Walk among life-size dinos in this interactive exhibit based on one of the biggest blockbusters in cinema. It's open at Grandscape in The Colony, which was recently named the world's Most Innovative Retail and Entertainment Project.
⟫ Dallas-based CBRE Group is getting $6.75M in economic incentives from the state. In return, the commercial real estate leader is promising to expand its workforce in the region by adding 460 job and investing $29M+ at its HQ, while also creating 550 jobs and investing $13M at its Richardson office.
---
Wednesday, November 17
THREE THINGS
⓵ TEXAS TECHNOLOGY
Austin-based VC LiveOak Venture Partners, which focuses on early-stage tech startups in Texas, has closed a $210M oversubscribed fund to continue investing in industry leaders across the Lone Star State.
Fund III will build on LiveOak's strategy of building disruptive, "world-class category winners" out of Texas. According to the team, it's the largest institutional Texas-focused, early-stage venture fund in the past decade.
The new fund will keep theme with the firm's mission, honing in on the state's four largest tech hubs: Austin, Houston, Dallas, and San Antonio.
LiveOak has a track record of investing in Dallas-Fort Worth companies. Co-founders and partners Krishna Srinivasan and Venu Shamapant previously told Dallas Innovates that DFW is a critical region for the firm.
⓶ FITNESS POWERHOUSE
Coltala Holdings says it's created the largest Texas based e-commerce and fitness equipment dealer with 23 retail locations and a national presence in the commercial sector.
The holding company closed the acquisition of three fitness equipment companies. Now a new entity—MyFitnessStore.com—combines them under one brand.
The company is the second largest independent fitness equipment distributor in the U.S., it says. Helmed by CEO Paul Ravaris and President Craig Lewin, the company's board advisor is the former CEO of Gold's Gym, Brandon Bean.
⓷ COMPUTING CHEMISTRY
The Computational and Theoretical Chemistry Group (CATCO) at SMU is gaining new insights into molecules with the help of the university's powerful, high-performance computer.
The research, funded by a grant from the National Science Foundation, uses vibrational spectroscopy, which identifies and measures molecules' characteristics through infrared light. The spectrometer is the only one of its kind in Dallas-Fort Worth.
It will result in understandings that "can then be applied far beyond chemistry." Using SMU's high-performance computer, the researchers and students are applying CATCO computer software to untangle the complex vibrational motions of the atoms in a molecular system.
That analysis can help quantify the strength of chemical bonds and weak chemical interactions. The research has broad applications in healthcare and the designing of new materials.
QUICK HITS
⟫ Plano-based Toyota North America rolled out its new all-electric bZ4X today. The U.S. production model debut is the first of a global series of battery-electric vehicles to be introduced under the "Toyota bZ" brand umbrella. The bZ4X will have a manufacturer-estimated range of up to 250 miles for XLE front-wheel drive models. 
⟫ Retired Dallas Mav Dirk Nowitzki is among the angel investors in a $25.9M funding round for a luxury real estate company. LA-based Luxury Presence is run by Malte Kramer, who is from Germany, like Nowitzki. Kramer calls the NBA legend his childhood idol who inspired him to move the U.S. (and also play basketball).
⟫The Fort Worth-based American Pecan Council is all about the virtues of our only major native tree nut. With Thanksgiving (and pecan pie) right around the corner, it has a new campaign and travel survey. Have a canceled or delayed flight? You can get free pecan pie snack bites at select airports. U.S. passengers with a canceled flight can also enter a sweepstakes to win First Class Thanksgiving travel for five years.
---
Tuesday, November 16
THREE THINGS
⓵ ON TOP
A new ranking puts Frisco in the top spot for remote workers.
Out of the 194 largest U.S. cities, Austin-based outdoor services provider LawnStarter placed the North Texas suburb as No. 1 based on 20 factors, like job opportunity, safety, broadband coverage, and cost of living.
Frisco scored high in the workspace (No. 1), opportunity (No. 7), and safety (No. 7) categories, per CultureMap. Frisco also previously grabbed the third spot on SmartAsset's list of the best cities to work from home.
LawnStarter Editor-in-Chief Jeff Herman told the publication that Plano also ranks high for its broadband coverage and low crime rate.
"Some of the best cities for working remotely are just a short drive away from me," Herman, who lives in Dallas, said. "I just hope the power stays on if there is a deep freeze this winter. You need lights, heat, and internet to work remotely, and that wasn't the case for days across much of Texas last winter."
Other locals on the list: Dallas (No. 3), Arlington (No. 4), and Plano (No. 8).
⓶ GIVING FOR GOOD
Dallas-based tech nonprofit VolunteerNow has received a $250K from Lyda Hill Philanthropies in recognition of its 50th anniversary.
The grant will match all donations directed toward a $500K capital campaign to celebrate the milestone, as well as fund 10 different projects needed to maintain VolunteerNow's VOLY.org platform, a web-based recruitment, management, and reporting platform meant to expand volunteer impact across all causes and industries.
As part of the anniversary, VolunteerNow CEO Tammy Richards aims to mobilize 1M volunteers and partner with 100 school districts in the next five years. Lyda Hill, the Dallas philanthropist behind the eponymous charitable foundation, said it's an honor to support the org as it "prepares for its future with critical technology and infrastructure investments."
In addition to the capital donation, VolunteerNow will host training sessions for other nonprofits and social impact orgs through the Water Cooler at Pegasus Park initiative sponsored by Lyda Hill Philanthropies and J. Small Investments.
⓷ HOSPITAL ROOM AT HOME
North Texas' Medical City Healthcare is working with Plano-based Resilient Healthcare to bring hospital room-like care to patients' homes. 
Resilient is providing daily healthcare visits and 24-hour remote monitoring to patients of 14 Medical City hospitals, the Dallas Morning News reports. Above, Brian Chace, director of therapy at Resilient Healthcare, works with a patient in a testimonial video posted on the company's website.  
"Patients can get treated in the comfort of their own home," Resilient Healthcare CEO and co-founder Jackleen Samuel tells the DMN. "They're getting the infusions, the IV medication, the monitoring, the nurses going to their house. We re-created the hospital setting but in the patient's home."
The service is provided under the the Centers of Medicare and Medicaid Services' Acute Hospital at Home program. Medical City says it's the first Texas hospital network to win approval for the program—which may change how healthcare is delivered in years to come.
QUICK HITS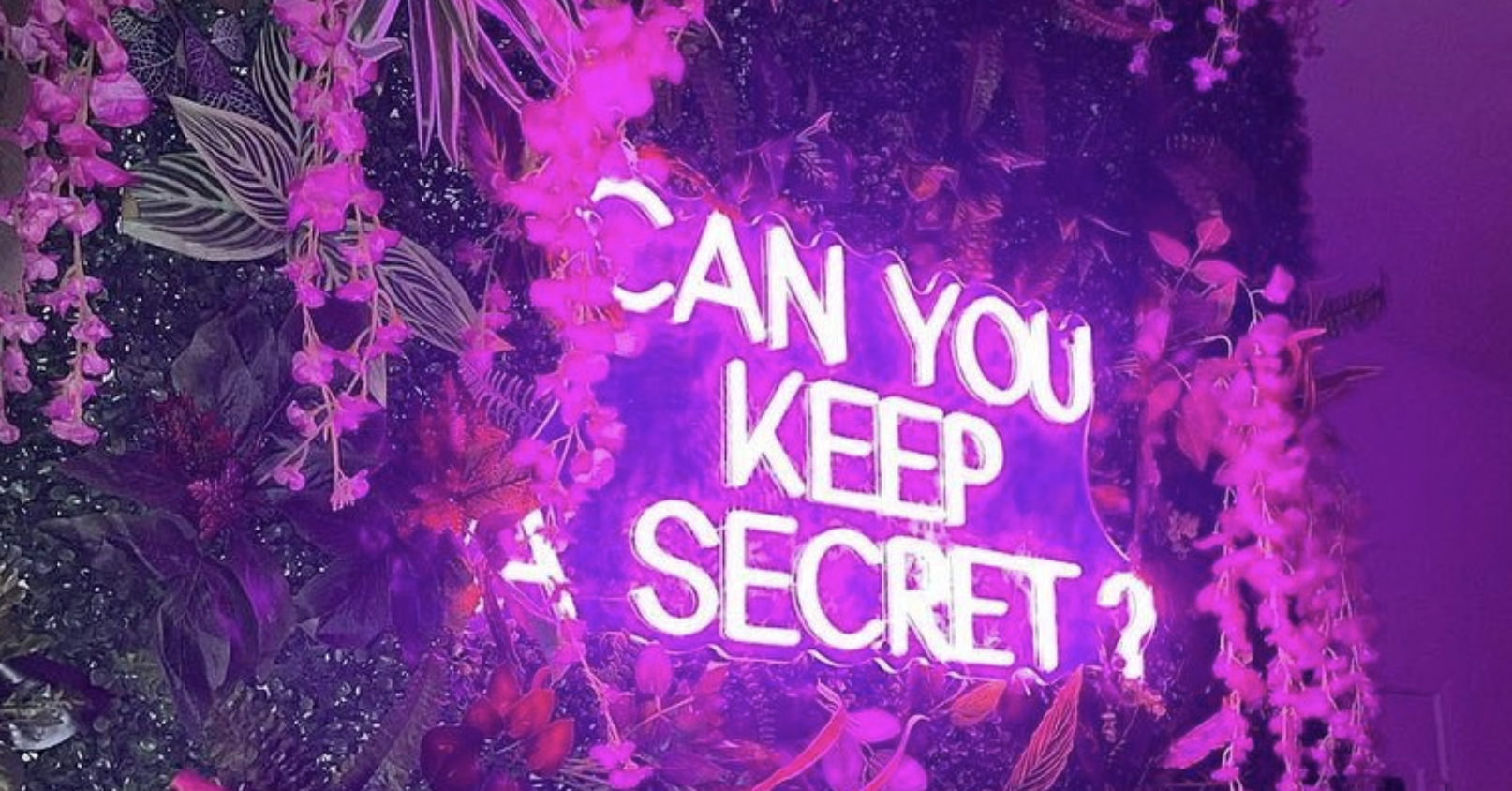 ⟫ A new speakeasy is now open in downtown Dallas—but entrance is elusive. RSVD by The Pink Amazon, from local entrepreneur Victoria Samone, sits in an unassuming building. But inside is a pink, rainforest-inspired oasis meant for creatives, influencers, and artists. To get in: DM rsvd.pink on Instagram and hope you're sent a password back.
⟫ Dallas-based Blackboxstocks Inc. has closed a $12M IPO. The fintech, which offers real-time analytics for stock and options traders of all levels, closed its underwritten public offering of 2,400,000 shares of common stock priced at $5 a share. It began trading on the Nasdaq on Nov. 10 under "BLBX". CEO Gust Kepler told NTXInno he wants to give everyone a "shot at getting a piece of the action in an early stage."
---
Monday, November 15
THREE THINGS
⓵ Uber Freight has completed its $2.25 billion all-cash acquisition of Frisco-based logistics software firm Transplace. 
Proclaiming "a new era of logistics management is here," Uber Freight announced the closing of the deal's all-cash-transaction today. As partial financing for this transaction, Abu Dhabi Growth Fund (ADG), D1 Capital, and GCM Grosvenor invested $550 million in Uber Freight.
Dallas Innovates first wrote about the deal in July. Now that it's complete, Uber Freight expects to serve substantially more customers, expand its presence into Mexico, and grow new capabilities in intermodal and customs brokerage.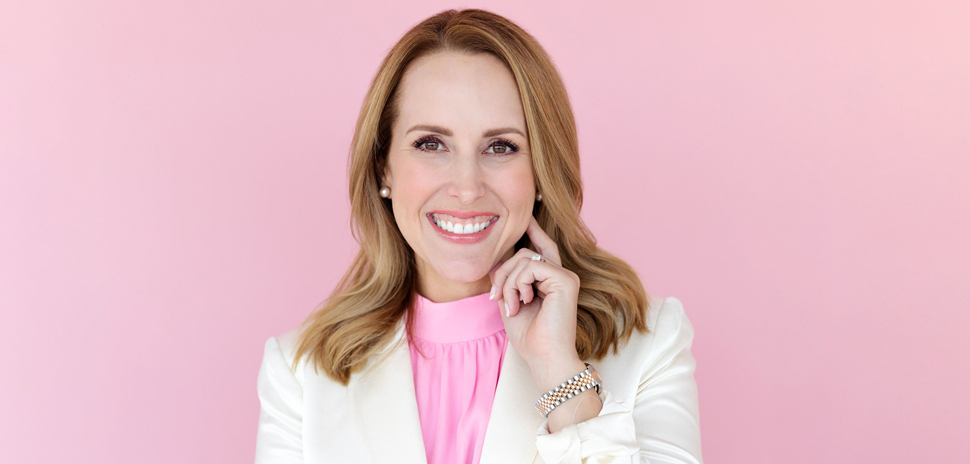 ⓶ COMING UP ROSES
Rosy Wellness is taking a massive leap forward in advancing its mission to transform the sex lives of women across the country.
The Dallas-based startup has closed on a $2 million round of seed funding to further develop its flagship platform, which gives women access to resources that aren't traditionally readily available. It's a groundbreaking advancement in an otherwise quiet industry: women's sexual health.
The round was led by True Wealth Ventures, an Austin-based VC fund that invests in female-led companies, with additional participation from Portfolia's Femtech II Fund and Mindshift Capital.
Rosy plans to use the capital to additionally grow its team and conduct groundbreaking research in its field. The first-of-its-kind mobile platform was founded by board-certified OB-GYN Dr. Lyndsey Harper (above), and is designed and supported by additional doctors and psychologists.
⓷ A TOUCH OF GREEN IN PLANO
Irish tech company Origina opened its U.S. headquarters in Plano today.
The move comes at a time when Origina is looking to expand its North American presence and target "an increasingly valuable market." The office, which sits on Headquarters Drive, is currently home to 23 employees with plan s to grow to 80 by 2023.
Origina aims to offer better third-party support—at a lower cost—for users of IBM software. It was founded by CEO Tomás O'Leary in 2012, who told the DMN the company acts as "an independent auto repair shop." Origina's clients currently include more than 130 companies, including Neiman Marcus, Magellan Health, and Academy Sports.
According to O'Leary, the company has grown 100 percent year-over-year and intends to grow to 1,000 customers ASAP, with at least half based in North America.
"Texans say it as it is, in my experience," O'Leary told the DMN. "If you think about anything to do with technology, it really is designed to be complex when it shouldn't be. So our message is about simplicity and unraveling that complexity, and you couldn't be in a better place than Texas."
QUICK HITS
⟫ A day after the Dallas Cowboys crushed the Atlanta Falcons 43-3 and spurred renewed Super Bowl buzz, here's a look at the team's deep, wide brand. D CEO talked with Chief Brand Officer Charlotte Jones about the Cowboys' "coworking unit Formation, equity partnerships, multigenerational marketing, and more."
⟫ Richardson-based Reflect Systems has signed an agreement to merge with Louisville-based Creative Realities. The combined company, operating under the name Creative Realities Inc., will create a digital signage and media solutions powerhouse. Reflect CEO Lee Summers will lead the company's AdTech initiatives, according to Financial Buzz.
⟫ Dallas-based infrastructure consulting giant AECOM has launched Digital AECOM to help clients accelerate their digital journeys and achieve better project outcomes. The new offering features consulting services delivered by subject matter experts across all regions and markets, along with the PlanEngage digital tool and PlanSpend capital planning platform.
⟫ Capital Senior Living Corporation has rebranded to Sonida Senior Living. The change aligns with the senior living community owner-operator's mission to serve as caregivers and advocates for senior residents. The announcement coincides with a recently closed investment from Conversant Capital that raised $154.8M.
⟫ Dallas-based Roots Food Group has launched a nonprofit that provides free meals for the blind and low vision community. Feeding the Blind will address obstacles in the process of securing healthful nutrition by offering medically tailored, ready-to-eat meals. It builds on Roots' mission to create healthy outcomes through "Food is Medicine."
---
Friday, November 12
The Most Popular Stories on Dallas Innovates This Week
⓵  Dallas-Based Vaxxinity Prepares for $100M IPO; Aims to Turn Immune Systems Into 'Antibody Factories'
⓶  OpTic Gaming Merges With Envy Gaming to Form a Combined North Texas Esports Powerhouse
⓷  Two Dallas VCs Make First Three Investments in Food and Beverage 'Disrupters' from $15M CPG Fund
⓸  Dallas Mayor Names Pinnacle Group CEO Nina Vaca as Dallas' First Entrepreneur-in-Residence
⓹  Walmart Is Building Two Dallas-Area Facilities That Are So High Tech, 400 New Jobs Will Require STEM Skills
⓺  DFW Alliance of Technology and Women Gathers Hundreds to Inspire Change With 'Collective Courage'
⓻  Shanthi Rajaram on Persistence, Determination, and Being "Fearless" as a Female Leader in Tech
⓼  Texas Will Get Billions for Environmental Projects from Infrastructure Bill, from Clean Water to EV Charging to Public Transit
⓽  Dallas-Fort Worth Ranks No. 3 in the U.S. in Metro-to-Metro Migration
⓾  Dallas-Based Email Security Company Zix Acquired by OpenText in $860M Deal
THREE THINGS
⓵ WHO WILL BE THE BIG WINNER?
CodeLaunch, known for its splashy events, has helped early-stage tech startups rocket toward success since 2012 with its annual North Texas seed accelerator competitions.
Starting this year, CodeLaunch began busting out nationally with an event in Atlanta. More events are planned nationwide in the future. But first, the event comes home to Frisco next week—and three Dallas-area startups are among the five finalists.
The 10th CodeLaunch competition event—part tech trade show, part startup conference and networking opportunity—will be held Wednesday, November 17, at Frisco's Comerica Center. Read all about the event here.
 
⓶  TECH STARS
DallasCIO has named 33 finalists for the 2022 CIO of the Year 'ORBIE' awards. 
The finalists were tapped for excellence in technology leadership in six categories: corporate, large corporate, enterprise, large enterprise, global, and super global. Meet them here.
Winners will be announced at the CIO of the Year Awards on February 25, 2022.
⓷ FUND RAISE
The residential division of Dallas-based Lincoln Property Company has raised its two-year-old multifamily fund from $800 million to $1.8 billion.
 
Lincoln Residential—along with its partner, Cadillac Fairview, and the Investment Management Corporation of Ontario—contributed to the growth. The fund, a long-term term investment tool focused on developing and acquiring multifamily assets in top markets, has already acquired properties in Virginia, Atlanta, Denver (above), Florida, and Chicago.
 
The DBJ reports that additional projects are being developed in Dallas, Phoenix, Miami, Chicago, and Boston. Lincoln, well known locally for The Village development, is the second-largest multifamily manager in the U.S. The company was founded here in 1965 by Mack Pogue and Dallas developer Trammell Crow.
QUICK HITS

⟫ Tarleton joins A&M System Research Center in Fort Worth. The state university will be part of the new Texas A&M System Research and Innovation Center—dubbed "Aggieland North'—announced earlier this week. [Empire Tribune]
⟫  Local COVID-19 research group secures FDA approval to start clinical trials. The collaborative effort took "40 Zoom meetings, five revisions, and 14 physicians—each working full time at hospitals across North Texas." [FWR]
⟫ Dallas-based Generational is adding lines of business to its M&A shop. Founded in 2004, the firm has focused on lower-middle market deals. The group has added growth consulting—before and after a deal—and plans to "plant roots" in 30 North American cities. [DBJ]
⟫ Sneak peek: Take a look at the new PGA headquarters in Frisco, TX. The new PGA HQ is slated to open next year in Q1. It's part of a 600-acre, $500 million project that includes two championship-level courses designed by two celebrated golf course architects. [DMN]
⟫ Fort Worth neighbor zooms onto list of America's biggest boomtowns. Denton, ranked at No. 36—is one of the nation's top 50 boomtowns, according to a new SmartAsset study. McKinney also made the cut at No. 39. [CultureMap]
⟫ Dallas lifestyle brand Hari Mari drops first slipper collection. "We're thrilled to bring a made-in-the Americas slipper to the table," says co-founder Lila Stewart. Handcrafted in Mexico, the shearling is sourced in Texas. Founded in 2012, the iconic Dallas-based brand best known for its flip flops opened its flagship store on Knox Street and launched an apparel line in May. [D Magazine]
---
Thursday, November 11
THREE THINGS
⓵ DISRUPTION ERUPTION
Plano-based NTT DATA's first Innovation Index reveals organizations are still stuggling in an "an era of constant disruption."
New research shows 77 percent of organizations surveyed are not prepared for continued challenges from health crises and natural disasters. And many companies aren't looking to their employees for the answers.
"When times are uncertain, it's a natural response to tighten budgets and focus on short-term goals that bring revenue, but this comes at the expense of innovation and future goals," said NTT DATA's Chief Digital Officer, Eric Clark (above).
Still, a small group of leaders with a focus on innovation—about 6 percent—are performing "above average" in nearly all areas, including financial performance, productivity, and employee satisfaction. Read more about the report here.
⓶ ADDING ACADEMICS
UT Dallas has launched a new undergraduate degree program in business analytics to prepare students for an increasingly data-driven business world.
The new program focuses on STEM (science, technology, engineering and mathematics) along with business fundamentals and quantitative tools. Students can select from five tracks: marketing analytics; operations and supply management; finance and risk analytics; information technology; and data science.
Also this fall, UT Dallas has added two new undergraduate minors to its course offerings as part of its strategic DEI plan: an arts and humanities minor in African American and African diaspora studies, and another minor in ethnic studies.
⓷ TASTES LIKE VICTORY
Dallas College student Preston Ethan Nguyen was named 2021 World Chef Champion at the World Food Championships in Dallas Monday.
The 18-year-old El Centro culinary school freshman stunned a long list of competitors including veteran chefs from around the world. (Fairmont Hotel Executive Chef Jean-François Fortin won second place with 22 years of experience.) 
Nguyen (seen above with his assistant and sister, Emma) won the title and $7,500 for using an assigned ingredient, Minor's Masala Curry Flavor Reduction, with an "X-factor" of his own choosing—three different preparations of beef to honor his half-Vietnamese heritage.
His next challenge: The WFC Final Table event in South Carolina in April, where Nguyen will compete with other specialty bracket winners for the $100,000 top prize. "Long term, I would like to be a recognized culinary expert and hopefully have a media presence," the champ said in a statement.
QUICK HITS
⟫ Family offices for the ultra-rich with $100 million-plus are exploding in Dallas and across the country. An increasing number of super well-monied families are creating private companies to manage their assets. The asset managers they hire get lavish perks like trips on yachts and luxury suites for NFL games —"but you may also be getting coffee," one expert warns. [DMN]
⟫ The Arlington Tomorrow Foundation approved $1.755M in grants last month. The endowment gives financial assistance, acquired from the city's natural gas drilling, to benefit Arlington and its citizens. See which orgs got the money.
⟫ One of the largest investment advisers in the country is heading to Plano. Vanguard, the Pennsylvania-based asset management group, is opening its fifth office in the U.S. next year in Liberty Mutual Insurance's office tower complex. It will house employees from the firm's Personal Adviser Services division. [DMN]
---
Wednesday, November 10
THREE THINGS
⓵ DONE DEAL
Grapevine-based alcohol monitoring firm Smart Start has been acquired by Apollo Impact, a New York private equity firm.
Smart Start makes ignition interlock devices to prevent impaired driving, averting over 10 million ignition starts to date where alcohol was detected. It also makes portable alcohol monitoring devices. Founded in 1992, Smart Start has 700 employees.
Terms of the deal were not disclosed. 
⓶ AUTONOMOUS INFUSION
Driverless trucking company Kodiak Robotics raised $125 million in an oversubscribed Series B funding round, the company announced today.
The tech trucker, which unveiled its fourth-generation autonomous truck (Gen4) in September, hauls freight every day between Dallas-Fort Worth, Texas, and Houston. The trucks operate autonomously on parts of the highway.
The fresh funding brings the startup's total fundraising to $165 million. The company plans to double its headcount in the next year and add a minimum of 15 new trucks, bringing its fleet to a minimum of 25.  
⓷ SCI-TECH STRUCTURE
The University of North Texas is about to get a new, state-of-the-art Science and Technology research building.
The Texas legislature authorized UNT to use $113.4 million in tuition revenue bonds (TRBs) to build the 167,700 square-foot facility, where faculty and student researchers will carry out solutions-based research.
"UNT has made tremendous progress in growing its research enterprise in the last decade," UNT President Neal Smatresk said a statement. "For our university to continue this incredible momentum, we must provide a more modern space to accommodate the cutting-edge research taking place at UNT. Adding this new facility will ensure we are able to meet our growing demands so our faculty can continue their research collaborations to help move society forward."
QUICK HITS
⟫ Mark Cuban was part of a $120 million investment round for mobile lottery app Jackpocket. Users of the first officially licensed third-party lottery app in the U.S. can play official lottery games in Texas and nine other states. It recently distributed the "largest mobile gaming prize in U.S. history" of $9.4M. The Dallas Mavs owner joined celebs Kevin Hart and Whitney Cummings in the raise. [DMN]
⟫ Pariveda is unveiling a new brand positioning that shows its commitment to developing people towards their highest potential. The consulting firm solves technology and business problems, like custom mobile applications, intelligence portals, and enterprise application architecture strategies. Dallas is its original and largest office.
⟫ Electric vehicle maker Rivian made its debut on the Nasdaq. The Amazon-backed company had a market valuation of more than $100B after the "world's biggest initial public offering this year." Fort Worth is a front-runner for a $5B factory from Rivian that would produce 200,000 vehicles a year and create some 7,500 jobs. [Reuters]
---
Tuesday, November 9
THREE THINGS
⓵ CRE CATALYST

The Dallas City Council is considering a proposal to give a $250K grant to CBRE Group.
The locally based commercial real estate firm could also be nominated for $3.45 million in state economic incentives if it creates more jobs at its HQ, builds a new office tower in Uptown, and partners with southern Dallas universities on work programs and a real estate innovation center.
The breakdown:
CBRE has already committed to creating a minumum of 250 new jobs at its headquarters by the end of 2028, adding to its current 700 full-time Dallas employees.
City documents say the firm shall construct, or intend to construct, a minimum 600K SF office tower in Uptown by Dec. 31, 2024. CBRE would then be the anchor tenant and relocate its global HQ there before Dec. 31, 2025.
The city requests CBRE set up workforce development programs with Paul Quinn College and UNT Dallas.
This is all per a memo sent to the council by the city's economic development staff. 
⓶ BURGEONING BIOTECH
Dallas' Lantern Pharma is launching its first human trials in the next year—one step closer to taking years off cancer drug's development timelines.
The clinical-stage oncology biopharmaceutical company uses machine learning, genomics, and AI to find biomarker signatures that could identify how a patient would respond to its pipeline of cancer treatments.
CEO Panna Sharma (above), who helped take Lantern public last year with three drug programs, wants to "change the paradigm" around developing a new cancer drug. He sees the company's data-driven approach as smashing the development pipelines for early-stage development. Already, the team has developed five additional programs, spending less than $10 million in the past year.
"That's unheard of in a big biopharma company," Sharma says.
The human trials will serve as a litmus test for Lantern's technology, per D Magazine, with treatments focusing on underserved types of cancer.
⓷ MARKET DEBUT

Plano-based Loyalty Ventures went live on Nasdaq Monday with a market capitalization of around $866 million.
The independent, publicly traded company offers tech-enabled consumer solutions to assist financial services providers, retailers, and other consumer-facing businesses in creating customer loyalty across various touch points. It owns and operates Canada's AIR MILES Reward Program and the Netherlands' BrandLoyalty.
Loyalty Ventures is the result of Ohio-based Alliance Data Systems Corporation spinning off its LoyaltyOne segment. It's based in Alliance's DFW office and remains committed to staying in the region.
QUICK HITS
⟫ Texas residents love it here—and don't want to leave. A new LendingTree report shows that 93.33% of Lone Star State movers stayed in-state during COVID-19, the highest percentage in the U.S. Texas is also popular for out-of-state movers from Alaska, Colorado, and California.
⟫ ConcessionTeams is relocating to McKinney via a grant from the MEDC's Innovation Fund. The startup, which helps high schools digitize concessions and fundraising, was formed in March and is currently in beta testing. Its goal is working with 10 schools by the end of basketball season. [NTXInno]
⟫ High-Tech High Heels has received a $500K grant from the Plano-based Toyota USA Foundation to further its mission. HTHH will use the money to boost the number of girls entering college-level degree programs in STEM. Specifically, through a pipeline program in DISD focusing on girls from underserved communities. HTHH has chapters in North Texas and Silicon Valley.
---
Monday, November 8
THREE THINGS
⓵ ESPORTS POWERHOUSE
Dallas' Envy Gaming and Frisco's OpTic Gaming completed a merger today that represents the union of two North Texas esports organizations that are said to be some of the largest in the industry.
The deal brings together Hector "HECZ" Rodriguez and Mike "Hastr0" Rufail—the leaders of OpTic and Envy, respectively—who have been longtime friends and esports rivals. (Shown above are 
Envy/OpTic will retain Envy's 21,000-square-foot headquarters and training center in Victory Park to operate its content creator network and competitive esports teams. Envy/OpTic will is also keeping OpTic's space in Frisco, to be designated as the primary hub for content creation from OpTic creators and streamers. It will be the destination for the new OpTic Texas Call of Duty league team.
Read more about the combination here.
⓶ DOWNTOWN BOUND
Freight factoring solutions company Apex Capital is moving its HQ into 62,000 square feet of office space in Fort Worth's 40-story Bank of America Tower.
The company is moving from its current location along I-30 west of downtown Fort Worth, the Dallas Morning News reports. 
"Apex was founded in a small, rented room on Cockrell Avenue," CEO David Baker (seen above in his role as a driver of the Apex Porsche 911 GT3 Cup) said in a statement. "Today we're a top factoring company in the U.S. that is recognized as one of the best companies to work for in Texas and Fort Worth."
"We're a homegrown success story with more than 300 employees who will enjoy all the amenities of working in city center and the conveniences that are just steps away in downtown Fort Worth," Baker added. The move is slated for 2022.
⓷ ACQUISITIVE CAREGIVER
Fort Worth's Caregiver Inc. has acquired four companies to rapidly expand as a long-term services and supports provider.
Caregiver plans to use its acquisition plan—and recent rebranding—to invest in employees and forward-thinking technology that will bring the long-term services and supports industry into the 21st century. Read more about Caregiver and its acquisitions here.
QUICK HITS
⟫ "There's still plenty of gold to be found at the end of DFW's 'Rainbow Highway," writes Bisnow of Collin County, where real estate experts say people, money, and development will continue to flow for at least another decade to come. [Bisnow]
⟫ Texas is expanding truck driver license testing to six days a week to help fight a nationwide shortage of commercial driver licenses drivers, which has contributed to supply chain slowdowns that continue to hurt the economy.  [Transport Topics]
---
Friday, November 5
The Most Popular Stories on Dallas Innovates This Week
⓵  Hall Group Begins Work on a $7B Reimagining of Frisco's Hall Park
⓶  Two Celebrated Golf Course Architects Are Turning a Frisco Landscape into PGA Masterpieces
⓷  Bird Is Set to Go Public With Dallas SPAC Merger
⓸  Panel: Self-Driving Trucks Find Dallas-Fort Worth Launchpoint
⓹  Dallas-Based CONTI Capital Launches New Fund to Raise $150M to Acquire and Develop Multifamily Properties—Vertical and Horizontal
⓺  Irving-based Fluor Gets $1.16B Contract Extension for Navy Nuclear Propulsion Work
⓻  TechMark Cuban, Drug Czar: Mavs Owner Is Launching an Online Pharmacy to Help Solve Skyrocketing Prescription Costs
⓼  New Bank of America Platform Helps Women-Owned Businesses Find Funding Sources
⓽  Dallas-Based Trelly Launches Real Estate Platform to Buy and Sell Off-Market Residential Investment Properties
⓾  Fort Worth's FirstCash to Acquire Fintech in $1.17B Deal to Enter the 'Buy Now, Pay Later' Payment Space
MORE THINGS TO KNOW
⓵ AHOY, TEXAS!
Texas Governor Greg Abbott has invited companies with backlogged cargo ships outside California ports to choose Texas ports instead.
Abbott tweeted a video that's essentially a shot over the bow of rivals like the Port of Long Beach, which generates $100 billion a year in trade and employs more than 316,000. 
"Texas ports are open & ready to help fix America's supply chain backlog," Abbott wrote. "We can get goods out faster & at a lower cost than California due to our centralized location. Choose Texas."
⓶ PEOPLE SENSORS
IoT monitoring system startup iOpen Innovations is making its first deployment of hospitality tech at a hotel in Nashville, reports NTX Inno.
The pre-revenue startup, which received a grant from the McKinney Economic Development Corporation's Innovation Fund earlier this year, relocated its business to the city and expects to grow its headcount to 20 over the next two years. iOpen's co-founders, CEO Don Bahlman and CMO Jessica Bahlman, are pictured above.
The company's SafeStay365 product is focused on the hotel industry. IoT sensors in hotel rooms allow both patrons and hotel staff to know when a room is occupied or visited by a housekeeper. iOpen aims to increase the level of trust—think safety and security—for both hotels and their customers. 
⓷ A MIGHTY WIND
Dallas-based Tri Global Energy has become the 10th-largest overall developer of renewable energy in the U.S.—encompassing wind, solar, and energy storage—based on the Q3 2021 Clean Power Market Report from the American Clean Power Association.
Tri Global has been the leading developer of wind power in Texas for nearly a decade. It retained its No. 1 ranking in Texas wind development with 28 percent of the megawatts of projects currently under construction or in advanced development.
The company also ranks as the second-largest wind power developer in both Illinois (24.5% of projects) and Indiana (43% of projects). Overall, it's the fourth-largest developer of wind power in the U.S.
QUICK HITS
⟫ Denton and McKinney have made the list of SmartAsset's 2021 Top 50 Boomtowns in America. Denton (above) clocked in at No. 36 on the list with 5-year population growth of 12.4 percent and 23 percent growth in number of establishments over 5 years. McKinney is No. 39 with 5-year population growth of 27 percent and 24 percent growth in number of establishments over 5 years. Among other Texas boomtowns, Houston suburb Conroe is near the top, tied at No. 3. New Braunfels ties at No. 14, Austin lands at No. 17, and Round Rock ties at No. 25. 
⟫ Dallas SPAC Switchback II Corporation has officially taken micromobility company Bird public in a deal valuing the electric scooter company at $2.3 billion, as we previewed earlier this week. The deal will provide $428 million in cash to the combined entity, and be supported by a private investment of $160 million from Fidelity Management & Research and other investors. Bird execs rang the opening bell at the N.Y.S.E. today. [Reuters]
⟫ Dallas' Trive Capital has sold Boise, Idaho-based NxEdge, an advanced manufacturing, cleaning, coating, and refurbishment business focused on the semiconductor value chain, to Charlotte, N.C.-based industrial tech firm EnPro Industries for $850 million in cash. Upon closing, NxEdge will become part of Enpro's Advanced Surface Technologies segment.
⟫ Texas ranks high (once again) on a list of top states for best business climate. At No. 3 this year, the state moves up a notch in the overall 2021 Site Selection magazine rankings. We're No. 1 in the magazine's executive survey ranking. [Site Selection]
⟫ Dallas continues to hold its No. 1 position among all U.S. metros striving to reach pre-pandemic employment levels. That's according to Dallas-based ThinkWhy, creator of LaborIQ compensation and labor-market analytics software. Dallas has been a top performer on the list since summer 2020, and has held the No. 1 spot since last April. Austin, Phoenix, and Denver follow Dallas on the list in 2-3-4 order. Houston moved up three spots to claim No. 5. 
⟫ The Dallas Mavericks' Mavs Foundation has committed to giving $1 million to local nonprofits in 2021-2022 grants. The gifts will go toward grants, special projects, and emergency aid for 26 different Dallas-area nonprofits. See the full recipient list here.
---
Thursday, November 4
THREE THINGS
⓵ ENTREPRENEUR ALERT
Global Entrepreneurship Week Fort Worth kicks off November 7-12 with an opening party, a pitch competition, a State of Entrepreneurship luncheon, and more.
GEW Fort Worth, held in collaboration with The DEC Network, will take place with in-person and virtual speakers, panels, showcases and networking sessions. 
Fort Worth Mayor Mattie Parker will deliver the State of Entrepreneurship address at the luncheon, joined by featured speaker Ian Hathaway, an investor, strategic advisor, data scientist, and writer. 
Early-stage startups can apply for the pitch competition powered by Dell Technologies by going here. 
For the full GEW Fort Worth schedule and registration info, read more here.
⓶ BEST-LED COMPANIES
Inc. has released its 2021 list of the Top 250 Best-Led Companies in America, and five Dallas-area companies made the grade:
You can read the full list of Best-Led companies here, including nine from Austin and four from the Houston area.
⓷ SUNNY SIDE UP
The best part about enduring 100-degree DFW summers? Winter comes and we can often still wear flip-flops like the HariMari one above.
But now our secret's out: Wallet Hub just ranked Dallas-Fort Worth No. 4 on its list of Best Winter Holiday Destinations for warm-weather lovers. 
DFW ranked tops on the list at No. 1 for "travel costs and hassles" and No. 2 for weather. (Don't tell anyone about that insane deep freeze last winter. Heck, we have to put on real shoes sometimes, even in January.) 
QUICK HITS
⟫ Two brands scored celeb touchdowns in Dallas.  
Tostitos, of Plano-based Frito-Lay North America, has partnered with former Dallas Cowboys quarterback Tony Romo for a memorable fan experience. Through a national contest, Tostitos is giving one fan the chance to listen in while the football star share his expertise in real-time during a game. The catch: The winner will wear a first-of-its-kind earpiece, shaped as Romo's face, that was created with a 3D printer. Entries close Nov. 29.
Bud Light is launching the Bud Light Texas Pack with custom cans to pay tribute to the state, its people, and the Lone Star pride. To celebrate, the beverage company has tapped current Cowboys QB Dak Prescott to help launch the packs. As the NFL star wrote on Twitter: "Co

wboys fans, you know everything is bigger in Texas."
⟫ EQT Exeter has closed one of the biggest industrial portfolio deals in the U.S. ever—valued at $6.8 billion—and some buildings are in DFW. EQT sold 328 supply chain and e-commerce facilities, amounting to 70.5M SF of space. Around 4.3M SF across 31 buildings are in Dallas. [DBJ]
⟫ Jacobs has established an Office of Global Climate Response and Environment, Social, and Governance. The move comes on the heels of the Dallas-based engineering firm launching its PlanBeyond 2.0 approach to integrate sustainability throughout operations and client solutions in alignment with the United Nations Sustainable Development Goals. [Market Insider]
⟫ New Federal vaccination rules for large private firms will be enforced by OSHA starting January 4. Employers with 100 or more workers are to provide employees with two options: get vaccinated or provide weekly negative test results at their expense. [NBC-5]
 
⟫ Bank of America's Plano campus—it's second-largest office outside of Charlotte, N.C.—is getting a $86 million renovation. Dallas architect Gensler drew up plans that include updated tech, wellness rooms, and biophilia (elements of nature) and other employee-friendly amenities. [DMN]
---
Wednesday, November 3
THREE THINGS
⓵ NUCLEAR NEWS
Fort Worth-based Paragon Energy Solutions, which develops products for the nuclear power industry, has acquired California-based Technology Resources, a nuclear reactor instrumentation and control system licensing and engineering firm.
Terms of the deal were not disclosed. Ted Quinn, the president of Technology Resources, will join Paragon as VP of Licensing. Quinn is past president of the American Nuclear Society and is currently chairman of the International Electrotechnical Commission's SC45A Working Group A9 on nuclear instrumentation systems.
In a statement, Quinn said he looks forward "to the continued development of advanced reactors and solutions for life extension of the existing [nuclear reactor] fleet, which is so important to the future of our industry."
⓶ AWARD WINNER
DHA Housing Solutions for North Texas has been recognized by AT&T and Government Technology Magazine for innovation in service delivery.
Through the Special Districts Awards Program, which recognizes advancements and leadership in special district agencies, DHA was honored for an app it co-developed with Dallas-based BoodsKapper to help streamline its Housing Choice Voucher (HCV) operations.
DHA and BoodsKapper collaborated to develop an artificial intelligence platform that assists DHA and other housing authorities in making HCV more efficient. Called Bob.Ai, the tech improves the inspection and document management process and connects landlords with HCV families to help fill their vacancies.
The Special Districts Program is known as the first specifically designed for special district leaders across the U.S.
⓷ MICROBE KILLER
Dallas-based startup PURioLABS has developed a portable disinfection cabinet designed to provide rapid infection microbe killing on high-touch devices and supplies at the point of care.
Infection prevention is a top priority for healthcare systems—and not just because of COVID-19. All kinds of bacteria, viruses, and fungi are brought into healthcare facilities, where they can live on the surfaces of medical equipment, PPE, medical supplies, and even badges, eyeglasses, and mobile phones. 
Hospitals typically rely on nursing staff to spray and wipe surfaces with disinfectants, a process one study showed to be less than 40 percent effective.
PURioLABS' PURitALL cabinet puts medical supplies and personal items through a 15-minute cycle using a proprietary multi-modal disinfectant delivery process, leaving them dry, disinfected, and undamaged, the company says. PURioLABS is currently conducting pilot studies at a number of U.S. hospitals and is working on FDA clearance by Spring 2022.
QUICK HITS
⟫ Match Group saw revenues rise 25% in Q3 compared to last year. But, its estimating Q4 revenue to be $810M, lower than analysts' estimated $802M. The Dallas dating app giant cites lingering COVID effects in Asia, but expects improvement. It recently purchased South Korea's Hyperconnect. [DMN]
⟫ Dallas-based Northhaven Capital Partners has made its first exit. The investment firm has sold its wind turbine maintenance business, Airway Services, to an Apollo Global Management's portfolio company, Takkion, which wants to significantly expand its renewable energy services operations. [DBJ]
⟫ Restaurant Revolution Technologies relocated its HQ from Bellevue, Washington to Southlake. The order management software company works with restaurant chains and hospitality organizations, which was a driver for the move. Recently, it received its first international patent. [NTXInno]
---
Tuesday, November 2
THREE THINGS
⓵ FOUR FAST GROWERS
Four Dallas-area companies have made Fortune Magazine's 2021 list of the 100 Fastest-Growing Companies in the U.S. 
Plano-based homebuilding and land development firm Green Brick Partners is North Texas' fastest grower, coming in at No. 19 on the list with $997 million in revenue over the last 12 months and a 3-year annual revenue growth rate of 28 percent.
Dallas-based engineering giant Jacobs ranks No. 34, with $13.7 billion in revenue and a 30 percent revenue growth rate.
Dallas bank holding company Veritex Holdings is No. 68, with $365 million in revenue and a 20 percent revenue growth rate. 
Finally to Frisco: Home care, home health, and hospice provider Addus HomeCare made the list at No. 93 with $780 million in revenue and a 23 percent revenue growth rate.
⓶ MAXING MULTIFAMILY
Dallas-based real estate investment firm CONTI Capital has launched its fourth fund to raise $150 million for the acquisition of multifamily properties and to develop new vertical and horizontal rental housing.
CONTI has over $1.25 billion in transactions to date. The goal of its new RE High-Growth Fund IV is to diversify capital across a mix of multifamily assets and markets in 13 southern Sun Belt states. Target assets will include both established and new properties, including communities of single-family homes built to be rented.
"This approach allows us to adjust asset allocations as market conditions change, actively manage performance, and offer risk-adjusted returns for investors," said Carlos Vaz, founder and CEO of CONTI, in a statement. Read more here.
⓷ BURGEONING BIO HUB
BioLabs at Dallas' Pegasus Park has named a new site director and the first tenants for its new life science co-working hub.
Drug discovery engine Aakha Biologics and genetic medicine company ReCode Therapeutics will be the inaugural tenants of BioLabs' newest life science coworking space.
BioLabs, which is slated to open in mid-December, appointed scientist Gabby Everett, Ph.D., to run the facility as site director of BioLabs at Pegasus Park. Formerly a lead scientist at NCH Corporation, she was responsible for commercial product development and a program developing equitable advancement opportunities for women as a co-director of NCH Grow.
QUICK HITS

⟫ STAR Financial Bank is Plano-based Alkami's first client to offer bitcoin services. Leveraging the Alkami platform, which provides cloud-based digital banking solutions to banks and credit unions, STAR will integrate bitoin into its mobile app for customers to acquire, sell, hold, and manage it alongside their traditional assets. It will be powered by NYDIG, which Alkami just added to its Gold Partnership Program.
⟫ Alliance Data Systems Corp. is spinning off its LoyaltyOne segment into a new Plano-based company. Loyalty Ventures Inc., which is set to go public later this month, will provide campaign-based loyalty programs to retailers, like its Air Miles Reward Program in Canada and BrandLoyalty in the Netherlands. [DMN]
⟫ Westlake-based Schwab Asset Management is launching the Schwab Ariel ESG ETF, which invests in small- and mid-cap stocks that have been screened based on environmental, social and governance (ESG) factors. The first day of trading will be on or about November 16. The new ETF will be sub-advised by Ariel Investments, the first African American-owned investment firm in the U.S., bringing nearly 40 years of experience integrating ESG factors into all phases of its investment process. 
---
Monday, November 1
THREE THINGS
⓵ RUN SILENT, RUN DEEP
Irving-based Fluor has received a $1.16 billion contract extension for its U.S. Navy nuclear propulsion work.
When you think of Irving, you probably don't think "submarines." Well, you should start. Irving is home to the headquarters of Fluor, whose subsidiary Fluor Marine Propulsion got the one-year extension to work on naval nuclear propulsion technology at Navy Nuclear Laboratory sites in New York, Pennsylvania, and Idaho. 
Along with Fluor's base contract from 2018, the contracts have an original potential value of $30 billion over 10 years.
The contract is part of a joint program—Naval Reactors—overseen by the Department of Energy's National Nuclear Security Administration and the Department of the Navy. Details are top secret, of course. (A couple in Maryland face life in prison for trying to sell sub designs just last month.) 
⓶ GREEK PEEK
Dallas-based Arcis Golf has expanded internationally, providing management and operating services for Kilada Country Club, Golf & Residences in southern Greece.
Arcis will be involved in all facets of construction, club membership, and pre-opening marketing for the club, which is under construction now in the Porto Heli area of the Peloponnese region. After the club opens, Arcis will oversee club operations. 
As we wrote in September, Arcis is in full-on growth mode. The second-largest owner and operator of golf facilities in the U.S., it recently acquired six Mickelson Golf properties in Arizona along with two leading Dallas-area country clubs. 
⓷ SWEET RELAUNCH
Plano-based Cupcakes by Design has launched nationwide cupcake delivery services and a new brand image.
With companies like Austin-based cookie delivery company Tiff's Treats making splashy news lately (Tiff's raised $15 million in July in a funding round with investors like Dirk Nowitzki and Kendra Scott), an old-school North Texas standby continues to make news.
Plano-based Cookies by Design launched way back in 1983. It now has around 80 stores in the U.S. and Canada and calls itself the nation's leader in "cookie bouquet delivery."  The company founded Cupcakes by Design in 2015, and has now relaunched it with a new e-commerce site and a fulfillment network for fast cupcake delivery nationwide. 
The company says it will continue to invest in scalable infrastructure, international expansion, and its enterprise-level partnership with FedEx. "A high-quality product with scrumptious flavors delivered to your door. Now that is a value proposition we can all buy into," said Cookies by Design CEO Jack Long in a statement.
QUICK HITS
⟫ Smoothie King CEO Wan Kim is opening a new restaurant in Dallas on Nov. 9. Located in Koreatown on Royal Lane near I-35, Nuri Grill features interactive grills at each table so premium cut meats can be cooked directly in front of diners. Kim, who appeared on "Undercover Boss" last year, sees it as an approachable option for those not familiar with Korean or Asian-inspired fine dining destinations. [CultureMap]
⟫ Irving-based McKesson is selling its U.K. businesses to AURELIUS, a pan-European asset management group. The deal follows McKesson's recent announcement to fully exit the European region by selling its businesses in France, Italy, Ireland, Portugal, Belgium, and Slovenia.
⟫ Plano-based Aimbridge Hospitality could be going public. The hotel management giant, owned by PE firm Advent International, is considering an IPO by next year as it recovers from the economic impacts of the pandemic. Aimbridge, which merged with Interstate Hotels & Resorts in 2019, recently signed deals in the Ukraine and Switzerland and made an acquisition in Mexico. [DBJ]
---
Want more of what's new and next in Dallas-Fort Worth?
Go here for ICYMI 2021: The Q3 Archive

Get on the list.
Dallas Innovates, every day.
Sign up to keep your eye on what's new and next in Dallas-Fort Worth, every day.