News travels fast. We're here to help you keep up.
Each weekday, Dallas Innovates brings you up to date on what you may have missed in the region's innovation, technology, and impact news. From startup to enterprise, education to invention, and creative to social innovation, here's our daily mix of what's new and next in Dallas-Fort Worth.
Don't miss a thing. Sign up for Dallas Innovates Every Day to get the best of Dallas-Fort Worth innovation delivered to your inbox.
Have a tip? Let us know.
---
Friday, December 3
The Most Popular Stories on Dallas Innovates This Week
⓵  I-35 Deck Park by Dallas Zoo Will Have Major Wow Factor—and a Driving Mission
⓶  TI Chooses Sherman for New $30B Semiconductor Chip Site
⓷  The Dallas 100: SMU Cox Unveils Its 2021 Ranking of the Fastest-Growing Private Companies in Dallas-Fort Worth
⓸  Dallas-Based Corganics Receives Series A Funding to Accelerate Delivery of Clinical Cannabinoid Products to Healthcare Providers
⓹  Bank of America Invests $200K to Continue Dallas' B.U.I.L.D. Collaborative Small Business Grant Program
⓺  OpTic Gaming Merges With Envy Gaming to Form a Combined North Texas Esports Powerhouse
⓻  Three Southern Dallas Projects Awarded $21M in Federal RAISE Grants
⓼  Complexity Stars Launches in Frisco with Athletes from NFL, NBA, UFC, and WNBA
⓽  Oncor Donates Parkdale Lake in Southeast Dallas to Help Complete The LOOP
⓾  Co-Founders of Frisco-Based MTX Group Chosen as EY Entrepreneur of the Year 2021 National Award Winners
MORE THINGS TO KNOW
⓵ HYPERGIANT HITS SMITHSONIAN
Hypergiant is known for its innovative AI solutions. One of them could be so impactful in the fight against climate change, it's now on display at the Smithsonian Institution in Washington, D.C.
The Texas-based AI solutions company—which has offices in Dallas, Austin, and Houston, and was founded by Dallas' Ben Lamm—launched the Eos Bioreactor in 2019. The refrigerator-sized green energy solution captures and sequesters carbon from the atmosphere using algae and machine intelligence.
One of the Eos Bioreactors is now on display in the FUTURES Exhibition at the Smithsonian's Arts & Industries Building.
See the Eos and read our story here.
⓶ SHUSHING THE BOOM
The Lockheed Martin Skunk Works team is collaborating with NASA to develop the X-59 QueSST—a supersonic aircraft designed to turn sonic booms into quiet thumps.
The Quiet SuperSonic aircraft will soon be shipped to Lockheed Martin's Fort Worth facilities for structural tests.
The plane is shaped in a way that softens the shattering blast of a sonic boom that people on the ground typically hear and feel as a supersonic plane passes overhead. Results of the program could lead to new rules regarding speed limits on supersonic flights over land.
The X-59's first flight is slated for 2022.
⓷ WHERE ARE THEY NOW?
Last month, we covered UTD's Big Idea competition showcasing the burgeoning startup scene at UT Dallas. So where are the previous Big Idea winners—and what are they doing now?
UTD's Institute for Innovation and Entrepreneurship awarded $415,000 to innovative North Texas startups at this year's event. They also took a look back at past winners from 2017 to 2020. 
Veena Somareddy won the Big Idea Competition in 2017 by pitching Neuro Rehab VR, which develops virtual reality games for patients recovering from strokes and other diseases. Since then, Somareddy has won and participated in several other pitch competitions, and Neuro Rehab VR has been featured in Forbes, Fast Company, and CNBC. 
See the full "where are they now" roundup here, including a look at 2019's big winner, Anish Hegde for Resume Puppy. 
QUICK HITS
⟫ The Railhead, a $2.5 billion mixed-use development by Heady Investments, is scheduled to break ground in Frisco by early January, according to the Dallas Morning News. The project—which includes over 1 million square feet of office, hotel, and high-rise residential built around a five-acre park—was featured in Construction Dive this week as "one of the largest mixed-use projects in the works across the U.S."
⟫ Dallas-Fort Worth is set to be the biggest metro in the U.S. to get back to pre-pandemic employment numbers, according to a new report from Dallas-based ThinkWhy, with 22,600 new job hires in October alone.
⟫ A virtual open house will be open through Monday, December 6, to get your opinions, experiences, and ideas about the future of the Fort Worth to Dallas Regional Trail. The project seeks to leverage and enhance the existing, and soon to be complete, 66-mile regional trail connecting Fort Worth, Arlington, Grand Prairie, Irving and Dallas.
⟫ Here's a big tip: Dallas ranks No. 8 on the list of cities with the highest percentage of orders that included tips of 20% or higher, according to restaurant tech company Popmenu. The firm tracked tips for 450,000 online food orders placed over six months this year, and did an anonymous survey of 1,000 consumers.
---
Thursday, December 2
THREE THINGS
⓵ BRIDGE TO NORMAL
"Put on your economic hat and take a moment to appreciate that you are in DFW, and in Texas," writes Dallas Regional Chamber Economic Development Chief Mike Rosa. "2021 has been a remarkable year, and we're accelerating across the bridge to 2022."
Dallas-Fort Worth has returned to its "normal, front-running position as the best-performing major regional economy" in the country, according to Rosa. The DRC is tracking more than 100 projects that include electric vehicle, biotech, and financial services companies, as well as food and beverage makers. Projects under consideration range from headquarters to corporate offices and research centers to manufacturing.
A Texas "two step" has been a theme lately: One California company "not quite ready to announce" will first establish a significant presence here with an eye toward a bigger shift after that. It's an effective way for companies to land, Rosa writes.
⓶ CULINARY CONCEPT

A new commercial "ghost kitchen" and foodie venue is set to open in about a month in Frisco's Rail District.
Cibo Kitchens, which features licensed, commercial-grade kitchen and event space, will be available for hourly rental for a variety of food entrepreneurs. It's the brainchild of husband-and-wife duo Brooklyn and Matt Calloway, who noticed the "perfect space" at The Patios at the Rail. They waited years for the opportune spot.
The Calloways told Lifestyle Frisco that Cibo differs from other ghost kitchens because it's both "functional and commercial" and "spectacularly beautiful." The kitchens are equipped with high-tech streaming and recording capabilities, and the event area has a patio.
Memberships will be live soon, but more than 30 food concepts are already set to join.
⓷ TUCKING IN AT AUSTIN RANCH
One of the largest mattress manufacturers in the U.S. will be tucking into a new manufacturing and distribution plant in Lewisville.
Sherwood Bedding, which was acquired by Tempur Seal for $40 million in 2020, aims to pair handmade craftsmanship with advanced automation. The firm and its third-generation founders are expanding to a customized, 234,395-square-foot facility to be built near the Grandscape complex west of the North Dallas Tollway.
The new plant will be located near the intersection of Plano Parkway and Tittle Drive in Billingsley Company's Austin Ranch development and is scheduled to open in early 2023. Read more here.
QUICK HITS
⟫ Minnesota-based Cirrus Aircraft is growing at McKinney National Airport with a 47,771-square-foot, $9M facility expansion. The manufacturer of single-engine aircraft will also add an innovation center to support product development and its engineering teams. The company has another innovation center in McKinney at Common Desk that recently opened in early November.
⟫ North Texas hospitals are in "wait and see" mode as scientists study the Omnicron COVID-19 variant. "I think it's inevitable that we'll see this virus spread throughout the U.S." Dr. David Winter of Baylor Scott & White Health told CBSDFW.com. "Get a booster if you haven't had one yet."
⟫ A Texas town is now on the list next to the Dallas Mavericks, an entertainment firm, a new drug company, and a number of startups that Mark Cuban owns. The local billionaire and "Shark" recently purchased the Navarro County town of Mustang near Corsicana.
⟫ Sheila and Jody Grant of the Perot family have gifted $5 million to Dallas' Klyde Warren Park to rename and expand its children's park. The enhancements to the Sheila and Jody Grant Children's Park will be part of Klyde Warren's Phase 2.0 project, which the Grants helped spearhead. They also led efforts to create the park in 2004.
⟫ Amazon executive Broderick Green has been named as the first-ever director of the Arlington Economic Development Corporation. "I'm ready to hit the ground running and look forward to partnering with local leadership to showcase Arlington's strengths as a place to establish or expand a business," Green said in a statement.
---
Wednesday, December 1
THREE THINGS
⓵ PLANNING AHEAD
Irving-based ExxonMobil said it has finalized corporate plans to 2027, which includes $15 million in spending to reduce greenhouse gas emissions "consistent with the Paris-aligned pathways."
The plans call for accelerated investments in "high-return advantaged projects," positioning the company to double earnings and cash flow by 2027 versus 2019, ExxonMobil announced.
"The restored strength of our balance sheet and improved financial outlook support accelerating investment in our industry-advantaged, high-return projects, and a growing list of financially accretive lower-emission business opportunities," Darren Woods, Exxon's chairman and CEO, said in a statement.
⓶ DFW FIRMS GO BIG
13 Dallas-Fort Worth firms rank on the latest Forbes list of the largest U.S. private companies, writes CultureMap.
The largest local? Grand Prairie-based alcohol and wine distributor Republic National Distributing Company, which comes in at No. 25 with $11.9 billion in annual revenue. (The beverage distributing giant, a family-owned business with roots that go back all the way to Prohibition in the 1920s and '30s, partnered up with LibDib (above) this fall to give craft spirits makers access to a Texas-wide market.)  
Joining RNDC on the list are Sammons Enterprises, SRS Distribution, Michaels, Neiman Marcus, Consolidated Electrical Distributors, Ben E. Keith, Hunt Consolidated, Transplace, Mary Kay, Golden Living, Austin Industries, and Mode Transportation. Read more here.
⓷ AUTONOMOUS SLURPEE DELIVERY
Irving-headquartered 7-Eleven is teaming up with robotics company Nuro to pilot an autonomous delivery service in Mountain View, California.
The companies say it's the first autonomous commercial delivery in the state—Nuro was the first autonomous vehicle company to receive a deployment permit from the California DMV in December 2020.
Items will be delivered in Nuro's autonomous Priuses, with plans to introduce robots at a later date. All vehicles travel with an operator in the driver seat to monitor the technology as it's introduced.
You can read more about the pilot here.
QUICK HITS
⟫ Ross Perot Jr. landed a Bell 407 helicopter at Dallas City Hall today. Perot Jr. gifted the chopper in the interest of crime fighting across the city. A tweet by the Dallas Police Department called it a "remarkable landing entrance." Perot Jr., an Air Force veteran, co-piloted the first around-the-world helicopter flight in 1982 when he was 23.
⟫ Mark Cuban is adding star power to the marketing efforts of Texas-based startup ZenBusiness. Cuban, who says he's a shareholder, will work with the brand to turn ZenBusiness into a "household name synonymous with entrepreneurial success," writes Culturemap. The tech platform helps entrepreneurs start, run, and grow their businesses.
⟫ The City of Arlington is partnering with Airspace Link, a provider of drone mapping and solution software, to pilot a drone safety program for residents and visitors. Through Airspace's FlySafe, info is available to assist with safer and compliant flights. Arlington is the first in Texas to operate the program.
⟫ Some tech execs are going remote, but Cyber Group's  Saurajit Kanungo is tripling the company's physical space, writes Brian Womack in the DBJ. "This whole digitization of our customer businesses is not going to happen over Teams and Zooms and things like that," Kanungo said in the publication. "So we're basically turning … our new building into like an innovation-lab style facility." The fast-growing company hired its first Chief Innovation Officer for its innovation lab in February.
⟫ Dallas ISD is building a new middle school campus in Southern Dallas. Plans are taking shape for The John Lewis Social Justice Academy at O.W. Holmes, which "be a reality in the coming years," writes WFAA.
⟫ Dallas-Fort Worth is one of the hottest housing markets of 2022, ranking 7th on National Mortgage News' recent list with a five-year annual projected population growth of 1.4%. DFW placed high for new jobs and diversity. The only other city in Texas ranked was No. 4 Austin. Nashville was 1st.
---
Tuesday, November 30
THREE THINGS
⓵ GIFT-WRAPPED LAKE
Oncor has donated Parkdale Lake and the land surrounding it to the city of Dallas to help complete The LOOP, a 50-mile walk and bike trail connecting North, South, East, and West Dallas.
The 110-acre lake and surrounding land is west of White Rock Creek in Southeast Dallas. The Circuit Trail Conservancy will use the land to address flooding in addition to completing The LOOP; the Park and Recreation Department will use it as future park land for the community.
"A critical piece of The LOOP is the Trinity Forest Spine Trail, a nine-mile connection from White Rock Lake to the Great Trinity Forest," said Philip Hiatt Haigh, executive director of the Circuit Trail Conservancy, in a statement. "With this donation, the Circuit Trail Conservancy can complete the Trinity Forest Spine Trail, and The LOOP, in its entirety, bringing together neighborhoods that have long been disconnected and make walkable, bikeable green space a strong part of Dallas' identity."
⓶ MICHELANGELO IN IRVING
Part of Irving Mall will be transformed into an immersive experience of Michelangelo's masterpiece, the Sistine Chapel.
The international touring experience Michelangelo's Sistine Chapel: The Exhibition is scheduled to be open February 4 to March 20, 2022.
Immersive experiences have been hot in Dallas-Fort Worth lately, with two competing Van Gogh immersive experienceshitting Dallas recently.
The Sistine Chapel experience will take 60 to 90 minutes per visit. Ticket prices and more info will be announced soon.
⓷ BUILDING OF THE YEAR
511 East John Carpenter Freeway, a Las Colinas office property, has won The Outstanding Building of the Year (TOBY) Award from the International Building Owners and Managers Association.
Owned by Codina Partners and managed by Crescent Property Services, the seven-story, 164,299-square-foot building won the prestigious industry award during BOMA's International Conference held in Boston last month. It's the third International TOBY for Crescent property manager Jonathan (J.J.) Jones.
In the pandemic, the building's systems were modified to capture and kill viruses, and the building was rated in the top 5% of healthiest buildings in DFW, the company says.  "Aggressive protective measures" were implemented, such as double air filtration and HVAC UV lighting. The Energy Star-benchmarked building features a conferencing facility, fitness center, on-site deli, and controlled access security.
QUICK HITS
⟫ An unconventional Christmas pop-up called The Kringlez is now ready for selfies at The Shops at Park Lane. The shopping center has partnered with the "Note Art Bandits," who use office supplies to create murals, on a Santa-inspired piece comprised of 5,6000 sticky notes.
⟫ The Dallas Innovation Alliance and CARDboard Project are partnering on a new initiative dedicated to bridging the digital divide. The Dallas Device Challenge encourages local employers and residents to donate gently used laptops, which will be given to Comp-U-Dopt. Devices will be wiped, reconditioned, and redistributed to families in need.
⟫ Siemens has formed a technology partnership with Hyundai Motor Company and Kia Corporation based on the future of mobility. Siemens will provide next-gen engineering and product data management through tech from its Xcelerator portfolio. Siemens Digital Industries Software, the digitalization arm of Siemens that has its U.S. HQ in Plano, launched Xcelerator as a Service in September to build a foundation for a new digital future.
---
Tuesday, November 23
THREE THINGS
⓵ SOLO GO-GO
Solo brands is moving its headquarters from Southlake to Grapevine.
The maker of fire pits, camping stoves, and other outdoor lifestyle products will now operate a 430,000-square-foot facility on Mustang Drive. Leadership says it's a big step up from Solo's original 2,200 square-foot location.
The new HQ features a product development lab, open-concept offices, a full-service marketing suite, a showroom, and a warehouse to handle online operations, per the DMN. It also has its logo—a giant, fiery flame—on the roof that passengers flying into DFW Airport can see from the sky.
"It's a huge move for us," CEO John Merris said. "This is our first foray into having a showroom for the public to come and be able to peruse and browse the products in person, which is really cool."
Last month, Solo Brands went public, and in September, formed a new house of brands with three acquisitions
⓶ TECH HEAVY
In the fourth quarter so far, 38% of office leasing activity in North Texas has been technology-related.
New research from CBRE shows that tech has a larger role in the market this year—and this quarter. Tech-related leases in Q4 have more than doubled the percantage in both Q2 and Q3.
"The numbers show that tech companies are continuing to grow and be one of the most active industries to set up their offices in Dallas," Clay Vaughn, SVP and co-leader of CBRE's tech and media practice group, wrote to the DBJ. "The higher numbers in the fourth quarter show that tech companies see Dallas as a natural fit to progress their company goals as we move forward from the pandemic."
In July, CBRE's "Scoring Tech Talent" showed that the tech labor pool in DFW was the sixth largest in the nation with 189,200 workers. Overall, all metrics included, DFW ranked 13th out of 50 U.S. and Canadian tech markets in the report.
⓷ MAJOR MOVE
JPMorgan Chase is moving out of its namesake building in downtown Dallas.
The financial services giant is relocating to 1900 N Akard—Hunt Consolidated Inc.'s building—with around 600 employees, occupying five floors of the landmark building.
The offices overlook Klyde Warren Park, which received a leading $3M donation from JPMorgan Chase in 2010 in the final phase of its capital campaign. The park's tree-lined walkway is known as the Chase Promenade.
JPMorgan Chase currently has 14,600 employees and 197 branches in Dallas-Fort Worth. Since last year, the bank has contributed more than $10M to local nonprofits. Chairman Elaine Agather said it remains "committed to being an important part of the city's future for many years to come."
QUICK HITS
⟫ Nina Vaca was honored by the Atlas Corps with its 2021 Global Changemaker Award. The Pinnacle Group CEO—recently named by Mayor Johnson as Dallas' first Entrepreneur-in-Residence—was recognized for her leadership, entrepreneurial spirit, and inspiration in DEI. The award each year goes to an impactful exec who has set the standard in enacting significant social change.
⟫ Weatherford-based TruHorizon Environmental Solutions has acquired Phase Engineering, Inc., an environmental engineering and consulting firm serving clients throughout the U.S. "We plan to expand both the geographic reach and services offered by Phase during the coming months," TruHorizon CEO Michael W. Harlan said in a statement.
⟫ Dallas-based Jacobs has entered into a minority investment agreement and partnership with Microgrid Labs Inc. Jacobs will use Colorado-based MGL's tech capabilities in commercial fleet electrification and microgrids to expand its offerings in the growing vehicle electrification space. The partnership is expected to provide immediate and long-term benefits for green transportation clients.
---
Monday, November 22
THREE THINGS
⓵ REMOTELY RUN
AllianceTexas' Mobility Innovation Zone (MIZ) has landed another major deal to solidify its status as a hotpost for commercializing the future of logistics.
Illinois-based ITS ConGlobal, the leading operator of intermodal, finished vehicle, and depot service terminals, is setting up remote trucking operations at the MIZ to explore how workers can train and operate heavy machinery remotely.
Powered by Phantom Auto, a Silicon Valley logistics company that provides software to remotely operate, assist, and supervise vehicles, the project will be used to enhance safety, customer service, operational efficiency and resilience.
ITSC's container depot will be located in AllianceTexas just north of Fort Worth. There, the "proving ground" will deploy Phantom-powered yard trucks to test remote operations and train distance drivers. The implementation of the technology at the MIZ, according to leadership, will be "a giant leap forward for the industry."
⓷ A NEW LOOK
Dallas-based OrderMyGear, the provider of e-commerce software for promotional products and team dealer companies, is redesigning its online store to create a more retail-like consumer experience.
The launch will offer new capabilities to OMG clients, which includes stores of every type—encompassing those that are year-round and limited-time-only. It also aims to drive sales and give retailers the versatility necessary to expand.
The updated OMG online stores will include an intuitive navigation experience, enhanced storefront personalization, and revenue-driving sales tools. Chief Product Officer Dustin Downing said the redesign is a response to the evolving promotional products and eCommerce industries toward a more modern, experience-driven world.
OMG is a sales tool that gives dealers, distributors, decorators, and brands the ability to create their own customized online stores to sell branded products and apparel. The intent is to simplify the process of selling custom merch to large groups.
⓶ MAKE MINE MANGA
Fort Worth and New York will be the only two cities in the U.S. to host the acclaimed international manga and anime exhibition Attack on Titan. 
The gallery pop-up of work from series creator and artist Hajime Isayama represents the evolution of over a decade of storytelling that's obsessed fans worldwide. It can be seen December 3-5 at the Anime Frontier convention at Fort Worth Convention Center.
"Attack on Titan is one of the biggest manga series of the 21st century, and its ending is a tremendous moment for Japanese popular culture overall," said show director Peter Tatara in a statement. "We're honored and humbled to be able to share this moment with fans in North Texas, linking audiences in DFW with Japan for a remarkable celebration of Attack on Titan's evolution, popularity, and legacy."
You can read more about it here.
QUICK HITS
⟫ Jimmy Fallon stars in a new holiday music video spot for Plano-based Frito-Lay. The two-minute version of "It's the Most Wonderful Time of the Year" features snow monsters, snowball fights, family portraits, tree-trimming mishaps, and more.
⟫ Plano-based Toyota Motor Credit Corporation is expanding Toyota's relationship with Bass Pro Shops and Cabela's. The expansion will include offering financial services for the companies' boats, ATVs, and other mobility products.  
⟫ Century Communities, a top 10 national homebuilder, announced upcoming Dallas-Fort Worth communities from both its homebuilding brands—Century Communities and Century Complete. Combined, the homebuilders have four new communities slated to open through 2022 that will add over 900 new homes to the DFW market, some starting from the low $200,000s.
⟫ Lewisville-based Caliber Collision is partnering with Bosch on new OEM diagnostic scanning and calibration tech. The leader in auto collision repair across 39 states will use the new tools to enhance its technicians' access to real-time OEM diagnostic data.
⟫ Dallas biopharmaceutical startup Lantern Pharma has authorized a share repurchase program to acquire up to $7 million of the company's common stock. "Initiating a share repurchase program at this time is in line with our ongoing focus on creating value for our stockholders, which we are committed to," said Panna Sharma, Lantern's CEO and president, in a statement. "It also demonstrates our confidence in advancing our clinical pipeline and our growing RADR AI platform."
---
Friday, November 19
The Most Popular Stories on Dallas Innovates This Week
⓵  Texas Instruments Chooses Sherman for New $30B Semiconductor Chip Site
⓶  Two Dallas VCs Make First Three Investments in Food and Beverage 'Disrupters' from $15M CPG Fund
⓷  Blackstone Invests in Dallas-based LifeScience Logistics as the 3PL Leader Ramps Up in Pharma and Medical Device Market
⓸  The 'Bloomberg Terminal of Real Estate' Relocates to McKinney With Grant From MEDC's Innovation Fund
⓹  UTD Big Idea Competition Awards $415K to Innovative North Texas Startups
⓺  14 Dallas-Area Companies Make the Deloitte 2021 Tech Fast 500 List
⓻  UT Dallas, UT Southwestern Break Ground on TI-Funded Bioengineering Facility
⓼  Dallas' CyrusOne Data Centers Acquired for $15B in Cash by KKR and Global Infrastructure Partners
⓽  Dallas-Based Getaroom Acquired by Booking Holdings Inc. in $1.2B Deal
⓾  OpTic Gaming Merges With Envy Gaming to Form a Combined North Texas Esports Powerhouse
MORE THINGS TO KNOW
⓵ UPSKILLING DALLAS
Dallas Mayor Eric Johnson released a major report called "Upskilling Dallas: How to Modernize the City's Workforce for the Jobs of Tomorrow."
"Together, we can build the workforce of the future—one that will attract and grow businesses, build equity, and sustain our city's outstanding economic growth for years to come," Johnson said in a statement.
The report comes after months of data-gathering and discussions with educational, philanthropic, nonprofit, and business sector partners—particularly Dallas College. The report details four recommendations for improving workforce development:
:: Workforce Liaison: Appoint an individual to implement the recommendations, track progress, and ensure the city is represented in regional workforce development efforts.
:: Formal Collaboration: Establish a formal agreement with existing workforce development organizations to align efforts and accountability for outcomes.
:: Program Engagement: Leverage the mayor's unique role to communicate and promote local upskilling programs to target audiences.
:: Navigation Support: Refine digital supports to assist working-age adults in navigating upskilling opportunities and resources.
Read more about the mayor's report here.
⓶ RACING FOR RIVIAN
Fort Worth has been called "the front-runner" to land a new $5 billion Rivian electric truck and SUV plant—but the Dallas Morning News reports a site in Georgia is also being explored.
In August, Bloomberg News reported that Amazon-backed Rivian could potentially invest around $5 billion to build a factory southwest of downtown Fort Worth at a Walsh Ranch site. The factory would produce 200,000 vehicles a year and create some 7,500 jobs by 2027. Bloomberg said the North Texas site "has become the front-runner for Rivian."
The Fort Worth City Council has approved $440 million in grants and tax breaks to help spur Rivian into its back yard. But as the DMN reports, Rivian is also in talks with Georgia officials about a site east of Atlanta.
"We've seen some other sites such as Atlanta mentioned as finalist and there are likely other finalists," Walsh Companies spokesman Greg Miller told the DMN. "All we know is that Fort Worth and the Walsh ranch site was identified as a finalist and as far as I know a final decision has not been made."
⓷ CANCER FIGHTERS
UT Southwestern's Harold C. Simmons Comprehensive Cancer Center has been awarded $5.5 million in grants from the Cancer Prevention and Research Institute of Texas (CPRIT).
Kalil Abdullah, M.D. (above), assistant professor of neurological surgery, received $1.5 million for his work on gliomas, the most common type of brain tumor. 
Other CPRIT awards include:
:: $1.5 million to David Gerber, M.D.,professor of internal medicine and population and data sciences and associate director of clinical research, to include more minorities in clinical trials;
:: $2 million to the Moncrief Cancer Institute in Fort Worth to expand lung cancer screening and patient navigation;
:: $250,000 to biochemistry professors Uttam Tambar, Ph.D. and Bruce Posner, Ph.D. to explore a new strategy for drug discovery for a broad range of cancer types;
:: And $249,000 to Jacques Lux, PhD., assistant professor of radiology, to treat metastatic cancer using microbubble-assisted ultrasound-guided immunotherapy. 
HEADLINE NEWS
⟫  First van Gogh; now Frida Kahlo will get the immersive treatment in Dallas, per Art and Seek. Lighthouse Immersive announced seven North American cities for the spectacular, including Dallas.
 
⟫  Dallas billionaire's Impressionist art trove fetches astounding $332 million at auction. Sold in a Christie's auction, bidding for masterworks from the collection of the late Dallas oil tycoon Edwin L. Cox was "extremely competitive" and set four records, Culturemap writes. The SMU business school was named for Cox. A portion of sales will go towards education.
⟫  In Oak Cliff, a dump site becomes the first of many parks coming to southern Dallas. The 1.8-acre Renaissance Park is the first to open as part of the Five Mile Creek Urban Greenbelt master plan, which plans multiple parks and "dozens of miles" of trails. The illegal dumping site was reimagined as a "lush community park complete with an all-abilities playground, a rock-climbing wall and a rain garden," Art and Seek reports.
⟫ Lab to Market aims to take Baylor's intellectual property to the market. Baylor University, together with venture capital firm Waco Ventures and Blueprints Labs, created the collaborative in 2018 to shepherd technology into the market, per NTXInno. L2M got a $1.5M grant from the U.S. Department of Commerce last year; so far it's launched two startups.
 
⟫ The Federal Reserve of Dallas calls in executive recruiter Egon Zehnder to find new leader. The search is on to find the next bank president who will represent the 11th Federal Reserve district and oversee 1,300 employees. The role, which also represents the Dallas Fed on the Federal Open Market Committee, is responsible for setting strategic vision for the organization—and ensuring its efficient operation.
⟫ High-tech U.K. bar concept Electric Shuffle is opening today at 2615 Elm Street in Dallas' Deep Ellum. Fresh from the London Bridge and Canary Wharf in London, the chain of bar-eateries "reimagines" shuffleboard with "unparalleled vision technology" for an immersive, highly social experience. 
⟫ Arkansas-based Simmons First National Corp. is acquiring Spirit of Texas Bancshares in a $581 million deal. Spirit of Texas operates 37 locations in Dallas-Fort Worth, Houston, San Antonio, and Austin, as well as other cities in North Central and South Texas. 
⟫ High-tech U.K. bar concept Electric Shuffle is opening today at 2615 Elm Street in Dallas' Deep Ellum. Fresh from the London Bridge and Canary Wharf in London, the chain of bar-eateries "reimagines" shuffleboard with "unparalleled vision technology" for an immersive, highly social experience. 
⟫ Arkansas-based Simmons First National Corp. is acquiring Spirit of Texas Bancshares in a $581 million deal. Spirit of Texas operates 37 locations in Dallas-Fort Worth, Houston, San Antonio, and Austin, as well as other cities in North Central and South Texas. 
---
Thursday, November 18
THREE THINGS
⓵ INNOVATIVE LEADER
The University of North Texas Health Science Center at Fort Worth has been named a 2021 Innovation & Economic Prosperity Designee by the Association of Public and Land-grant Universities.
The national recognition honors higher education institutions that have committed to economic development. To earn the designation, a rigorous self-study and stakeholder engagement process must be completed, along with the identification of economic development strengths and areas of growth. More than 70 institutions have been named IEP Universities since the program launched in 2012.
HSC is the first health science center and only post-graduate institution to be designated an IEP University. It is also the smallest institution to receive the honor to date. Leadership said that innovation is a key element of scientific discovery at HSC, which has made "important steps in fostering the thinking, planning, and execution necessary to drive innovation."
"This recognition is a testament to the innovative mindset we are cultivating at HSC and our investment in the Fort Worth innovation ecosystem," HSC President Dr. Michael Williams said.

APLU also named North Carolina A&T State University an IEP University, which is the first Historically Black College and University to receive the designation.
⓶ TRIBAL LEADERSHIP
Addison-based Partnership With Native Americans is teaming up with General Motors to establish leadership cohorts.
Partnership With Native Americans (PWNA), a nonprofit that serves Native Americans in underresourced reservation communities, aims to support tribal citizens in becoming stronger community leaders through its 4 Directions Development Program (4D). The program offers resources to enhance the effectiveness of emerging grassroots leaders who are currently serving tribal communities.
GM will provide a grant that supports 44 participants in two new 4D cohorts in 2022, one in the Northern Plains and one in the Southwest region. They will provide: traditional and contemporary leadership training, networking opportunities, peer mentorship, and a 4D alumni support system. Each will be customized to address the physical and mental health needs of emerging tribal leaders.
⓷ HOME BASE
Dallas-based rideshare service Alto is set to be the new anchor tenant in an upcoming redevelopment in the Design District.
The 16,000-square-foot office space will house executives, along with engineering, marketing, and operations teams. It's a short move for Alto, which currently sits in a smaller location near downtown.
The HQ will now sit at 141 Manufacturing Street inside Quadrant Investment Properties' Manufacturing District. The vintage-style buildings are being redone into creative office and commercial space, per the DMN. The project also includes two eateries, a pedestrian path, and a rooftop lounge.
Alto's offices are set to open early next year. The move comes at a time when the rideshare has expanded to three new markets, growing its business by more than 700% in 2021. In June, Alto also completed a $45M round of Series B financing—its largest yet—to continue propelling national growth and transforming the industry.
That infusion of capital was meant to fund a major pivot for the local startup: Going electric. The team is transitioning its fleet to be all electric by early next year, with a goal of having the country's first 100% EV ridehail fleet by the end of 2023.
"When we began to execute our Design District strategy, we did it with a company like Alto in mind," Quadrant Founder Chad Cook said. "We are fortunate that what we have created in the Manufacturing District is resonating with such forward-thinking companies. We are optimistic that this is the beginning of something great for the Dallas community."
QUICK HITS
⟫ What WFAA called the "most 'technically advanced' exhibition starring Jurassic World dinosaurs" ends on Jan. 17. Walk among life-size dinos in this interactive exhibit based on one of the biggest blockbusters in cinema. It's open at Grandscape in The Colony, which was recently named the world's Most Innovative Retail and Entertainment Project.
⟫ Dallas-based CBRE Group is getting $6.75M in economic incentives from the state. In return, the commercial real estate leader is promising to expand its workforce in the region by adding 460 job and investing $29M+ at its HQ, while also creating 550 jobs and investing $13M at its Richardson office.
---
Wednesday, November 17
THREE THINGS
⓵ TEXAS TECHNOLOGY
Austin-based VC LiveOak Venture Partners, which focuses on early-stage tech startups in Texas, has closed a $210M oversubscribed fund to continue investing in industry leaders across the Lone Star State.
Fund III will build on LiveOak's strategy of building disruptive, "world-class category winners" out of Texas. According to the team, it's the largest institutional Texas-focused, early-stage venture fund in the past decade.
The new fund will keep theme with the firm's mission, honing in on the state's four largest tech hubs: Austin, Houston, Dallas, and San Antonio.
LiveOak has a track record of investing in Dallas-Fort Worth companies. Co-founders and partners Krishna Srinivasan and Venu Shamapant previously told Dallas Innovates that DFW is a critical region for the firm.
⓶ FITNESS POWERHOUSE
Coltala Holdings says it's created the largest Texas based e-commerce and fitness equipment dealer with 23 retail locations and a national presence in the commercial sector.
The holding company closed the acquisition of three fitness equipment companies. Now a new entity—MyFitnessStore.com—combines them under one brand.
The company is the second largest independent fitness equipment distributor in the U.S., it says. Helmed by CEO Paul Ravaris and President Craig Lewin, the company's board advisor is the former CEO of Gold's Gym, Brandon Bean.
⓷ COMPUTING CHEMISTRY
The Computational and Theoretical Chemistry Group (CATCO) at SMU is gaining new insights into molecules with the help of the university's powerful, high-performance computer.
The research, funded by a grant from the National Science Foundation, uses vibrational spectroscopy, which identifies and measures molecules' characteristics through infrared light. The spectrometer is the only one of its kind in Dallas-Fort Worth.
It will result in understandings that "can then be applied far beyond chemistry." Using SMU's high-performance computer, the researchers and students are applying CATCO computer software to untangle the complex vibrational motions of the atoms in a molecular system.
That analysis can help quantify the strength of chemical bonds and weak chemical interactions. The research has broad applications in healthcare and the designing of new materials.
QUICK HITS
⟫ Plano-based Toyota North America rolled out its new all-electric bZ4X today. The U.S. production model debut is the first of a global series of battery-electric vehicles to be introduced under the "Toyota bZ" brand umbrella. The bZ4X will have a manufacturer-estimated range of up to 250 miles for XLE front-wheel drive models. 
⟫ Retired Dallas Mav Dirk Nowitzki is among the angel investors in a $25.9M funding round for a luxury real estate company. LA-based Luxury Presence is run by Malte Kramer, who is from Germany, like Nowitzki. Kramer calls the NBA legend his childhood idol who inspired him to move the U.S. (and also play basketball).
⟫The Fort Worth-based American Pecan Council is all about the virtues of our only major native tree nut. With Thanksgiving (and pecan pie) right around the corner, it has a new campaign and travel survey. Have a canceled or delayed flight? You can get free pecan pie snack bites at select airports. U.S. passengers with a canceled flight can also enter a sweepstakes to win First Class Thanksgiving travel for five years.
---
Tuesday, November 16
THREE THINGS
⓵ ON TOP
A new ranking puts Frisco in the top spot for remote workers.
Out of the 194 largest U.S. cities, Austin-based outdoor services provider LawnStarter placed the North Texas suburb as No. 1 based on 20 factors, like job opportunity, safety, broadband coverage, and cost of living.
Frisco scored high in the workspace (No. 1), opportunity (No. 7), and safety (No. 7) categories, per CultureMap. Frisco also previously grabbed the third spot on SmartAsset's list of the best cities to work from home.
LawnStarter Editor-in-Chief Jeff Herman told the publication that Plano also ranks high for its broadband coverage and low crime rate.
"Some of the best cities for working remotely are just a short drive away from me," Herman, who lives in Dallas, said. "I just hope the power stays on if there is a deep freeze this winter. You need lights, heat, and internet to work remotely, and that wasn't the case for days across much of Texas last winter."
Other locals on the list: Dallas (No. 3), Arlington (No. 4), and Plano (No. 8).
⓶ GIVING FOR GOOD
Dallas-based tech nonprofit VolunteerNow has received a $250K from Lyda Hill Philanthropies in recognition of its 50th anniversary.
The grant will match all donations directed toward a $500K capital campaign to celebrate the milestone, as well as fund 10 different projects needed to maintain VolunteerNow's VOLY.org platform, a web-based recruitment, management, and reporting platform meant to expand volunteer impact across all causes and industries.
As part of the anniversary, VolunteerNow CEO Tammy Richards aims to mobilize 1M volunteers and partner with 100 school districts in the next five years. Lyda Hill, the Dallas philanthropist behind the eponymous charitable foundation, said it's an honor to support the org as it "prepares for its future with critical technology and infrastructure investments."
In addition to the capital donation, VolunteerNow will host training sessions for other nonprofits and social impact orgs through the Water Cooler at Pegasus Park initiative sponsored by Lyda Hill Philanthropies and J. Small Investments.
⓷ HOSPITAL ROOM AT HOME
North Texas' Medical City Healthcare is working with Plano-based Resilient Healthcare to bring hospital room-like care to patients' homes. 
Resilient is providing daily healthcare visits and 24-hour remote monitoring to patients of 14 Medical City hospitals, the Dallas Morning News reports. Above, Brian Chace, director of therapy at Resilient Healthcare, works with a patient in a testimonial video posted on the company's website.  
"Patients can get treated in the comfort of their own home," Resilient Healthcare CEO and co-founder Jackleen Samuel tells the DMN. "They're getting the infusions, the IV medication, the monitoring, the nurses going to their house. We re-created the hospital setting but in the patient's home."
The service is provided under the the Centers of Medicare and Medicaid Services' Acute Hospital at Home program. Medical City says it's the first Texas hospital network to win approval for the program—which may change how healthcare is delivered in years to come.
QUICK HITS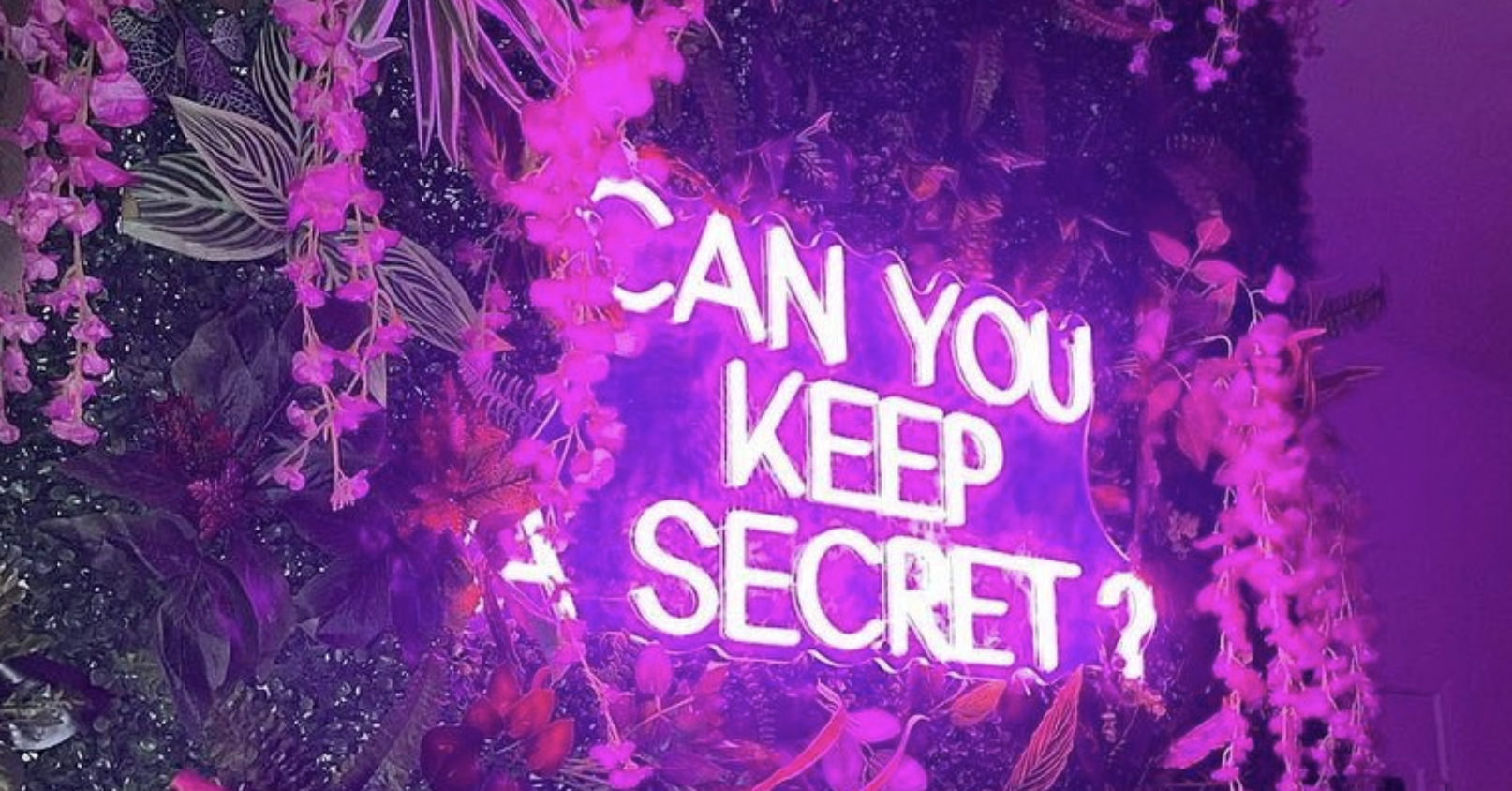 ⟫ A new speakeasy is now open in downtown Dallas—but entrance is elusive. RSVD by The Pink Amazon, from local entrepreneur Victoria Samone, sits in an unassuming building. But inside is a pink, rainforest-inspired oasis meant for creatives, influencers, and artists. To get in: DM rsvd.pink on Instagram and hope you're sent a password back.
⟫ Dallas-based Blackboxstocks Inc. has closed a $12M IPO. The fintech, which offers real-time analytics for stock and options traders of all levels, closed its underwritten public offering of 2,400,000 shares of common stock priced at $5 a share. It began trading on the Nasdaq on Nov. 10 under "BLBX". CEO Gust Kepler told NTXInno he wants to give everyone a "shot at getting a piece of the action in an early stage."
---
Monday, November 15
THREE THINGS
⓵ Uber Freight has completed its $2.25 billion all-cash acquisition of Frisco-based logistics software firm Transplace. 
Proclaiming "a new era of logistics management is here," Uber Freight announced the closing of the deal's all-cash-transaction today. As partial financing for this transaction, Abu Dhabi Growth Fund (ADG), D1 Capital, and GCM Grosvenor invested $550 million in Uber Freight.
Dallas Innovates first wrote about the deal in July. Now that it's complete, Uber Freight expects to serve substantially more customers, expand its presence into Mexico, and grow new capabilities in intermodal and customs brokerage.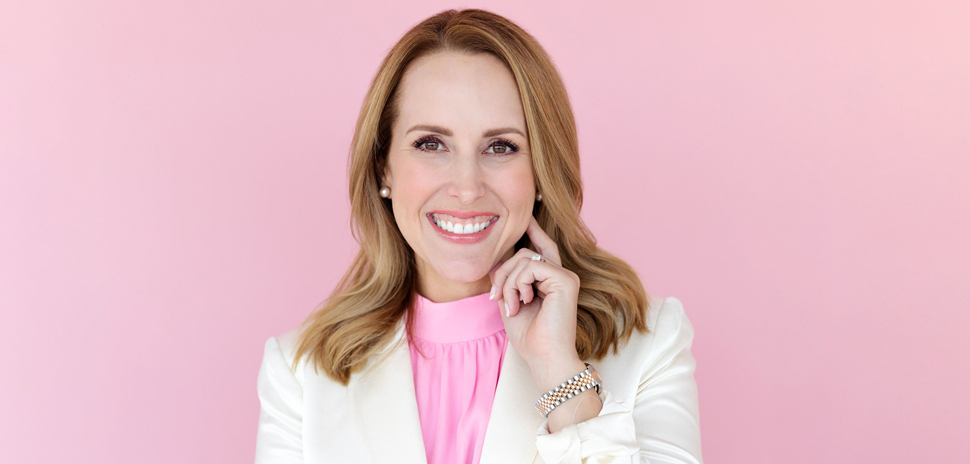 ⓶ COMING UP ROSES
Rosy Wellness is taking a massive leap forward in advancing its mission to transform the sex lives of women across the country.
The Dallas-based startup has closed on a $2 million round of seed funding to further develop its flagship platform, which gives women access to resources that aren't traditionally readily available. It's a groundbreaking advancement in an otherwise quiet industry: women's sexual health.
The round was led by True Wealth Ventures, an Austin-based VC fund that invests in female-led companies, with additional participation from Portfolia's Femtech II Fund and Mindshift Capital.
Rosy plans to use the capital to additionally grow its team and conduct groundbreaking research in its field. The first-of-its-kind mobile platform was founded by board-certified OB-GYN Dr. Lyndsey Harper (above), and is designed and supported by additional doctors and psychologists.
⓷ A TOUCH OF GREEN IN PLANO
Irish tech company Origina opened its U.S. headquarters in Plano today.
The move comes at a time when Origina is looking to expand its North American presence and target "an increasingly valuable market." The office, which sits on Headquarters Drive, is currently home to 23 employees with plan s to grow to 80 by 2023.
Origina aims to offer better third-party support—at a lower cost—for users of IBM software. It was founded by CEO Tomás O'Leary in 2012, who told the DMN the company acts as "an independent auto repair shop." Origina's clients currently include more than 130 companies, including Neiman Marcus, Magellan Health, and Academy Sports.
According to O'Leary, the company has grown 100 percent year-over-year and intends to grow to 1,000 customers ASAP, with at least half based in North America.
"Texans say it as it is, in my experience," O'Leary told the DMN. "If you think about anything to do with technology, it really is designed to be complex when it shouldn't be. So our message is about simplicity and unraveling that complexity, and you couldn't be in a better place than Texas."
QUICK HITS
⟫ A day after the Dallas Cowboys crushed the Atlanta Falcons 43-3 and spurred renewed Super Bowl buzz, here's a look at the team's deep, wide brand. D CEO talked with Chief Brand Officer Charlotte Jones about the Cowboys' "coworking unit Formation, equity partnerships, multigenerational marketing, and more."
⟫ Richardson-based Reflect Systems has signed an agreement to merge with Louisville-based Creative Realities. The combined company, operating under the name Creative Realities Inc., will create a digital signage and media solutions powerhouse. Reflect CEO Lee Summers will lead the company's AdTech initiatives, according to Financial Buzz.
⟫ Dallas-based infrastructure consulting giant AECOM has launched Digital AECOM to help clients accelerate their digital journeys and achieve better project outcomes. The new offering features consulting services delivered by subject matter experts across all regions and markets, along with the PlanEngage digital tool and PlanSpend capital planning platform.
⟫ Capital Senior Living Corporation has rebranded to Sonida Senior Living. The change aligns with the senior living community owner-operator's mission to serve as caregivers and advocates for senior residents. The announcement coincides with a recently closed investment from Conversant Capital that raised $154.8M.
⟫ Dallas-based Roots Food Group has launched a nonprofit that provides free meals for the blind and low vision community. Feeding the Blind will address obstacles in the process of securing healthful nutrition by offering medically tailored, ready-to-eat meals. It builds on Roots' mission to create healthy outcomes through "Food is Medicine."
---
Friday, November 12
The Most Popular Stories on Dallas Innovates This Week
⓵  Dallas-Based Vaxxinity Prepares for $100M IPO; Aims to Turn Immune Systems Into 'Antibody Factories'
⓶  OpTic Gaming Merges With Envy Gaming to Form a Combined North Texas Esports Powerhouse
⓷  Two Dallas VCs Make First Three Investments in Food and Beverage 'Disrupters' from $15M CPG Fund
⓸  Dallas Mayor Names Pinnacle Group CEO Nina Vaca as Dallas' First Entrepreneur-in-Residence
⓹  Walmart Is Building Two Dallas-Area Facilities That Are So High Tech, 400 New Jobs Will Require STEM Skills
⓺  DFW Alliance of Technology and Women Gathers Hundreds to Inspire Change With 'Collective Courage'
⓻  Shanthi Rajaram on Persistence, Determination, and Being "Fearless" as a Female Leader in Tech
⓼  Texas Will Get Billions for Environmental Projects from Infrastructure Bill, from Clean Water to EV Charging to Public Transit
⓽  Dallas-Fort Worth Ranks No. 3 in the U.S. in Metro-to-Metro Migration
⓾  Dallas-Based Email Security Company Zix Acquired by OpenText in $860M Deal
THREE THINGS
⓵ WHO WILL BE THE BIG WINNER?
CodeLaunch, known for its splashy events, has helped early-stage tech startups rocket toward success since 2012 with its annual North Texas seed accelerator competitions.
Starting this year, CodeLaunch began busting out nationally with an event in Atlanta. More events are planned nationwide in the future. But first, the event comes home to Frisco next week—and three Dallas-area startups are among the five finalists.
The 10th CodeLaunch competition event—part tech trade show, part startup conference and networking opportunity—will be held Wednesday, November 17, at Frisco's Comerica Center. Read all about the event here.
 
⓶  TECH STARS
DallasCIO has named 33 finalists for the 2022 CIO of the Year 'ORBIE' awards. 
The finalists were tapped for excellence in technology leadership in six categories: corporate, large corporate, enterprise, large enterprise, global, and super global. Meet them here.
Winners will be announced at the CIO of the Year Awards on February 25, 2022.
⓷ FUND RAISE
The residential division of Dallas-based Lincoln Property Company has raised its two-year-old multifamily fund from $800 million to $1.8 billion.
 
Lincoln Residential—along with its partner, Cadillac Fairview, and the Investment Management Corporation of Ontario—contributed to the growth. The fund, a long-term term investment tool focused on developing and acquiring multifamily assets in top markets, has already acquired properties in Virginia, Atlanta, Denver (above), Florida, and Chicago.
 
The DBJ reports that additional projects are being developed in Dallas, Phoenix, Miami, Chicago, and Boston. Lincoln, well known locally for The Village development, is the second-largest multifamily manager in the U.S. The company was founded here in 1965 by Mack Pogue and Dallas developer Trammell Crow.
QUICK HITS

⟫ Tarleton joins A&M System Research Center in Fort Worth. The state university will be part of the new Texas A&M System Research and Innovation Center—dubbed "Aggieland North'—announced earlier this week. [Empire Tribune]
⟫  Local COVID-19 research group secures FDA approval to start clinical trials. The collaborative effort took "40 Zoom meetings, five revisions, and 14 physicians—each working full time at hospitals across North Texas." [FWR]
⟫ Dallas-based Generational is adding lines of business to its M&A shop. Founded in 2004, the firm has focused on lower-middle market deals. The group has added growth consulting—before and after a deal—and plans to "plant roots" in 30 North American cities. [DBJ]
⟫ Sneak peek: Take a look at the new PGA headquarters in Frisco, TX. The new PGA HQ is slated to open next year in Q1. It's part of a 600-acre, $500 million project that includes two championship-level courses designed by two celebrated golf course architects. [DMN]
⟫ Fort Worth neighbor zooms onto list of America's biggest boomtowns. Denton, ranked at No. 36—is one of the nation's top 50 boomtowns, according to a new SmartAsset study. McKinney also made the cut at No. 39. [CultureMap]
⟫ Dallas lifestyle brand Hari Mari drops first slipper collection. "We're thrilled to bring a made-in-the Americas slipper to the table," says co-founder Lila Stewart. Handcrafted in Mexico, the shearling is sourced in Texas. Founded in 2012, the iconic Dallas-based brand best known for its flip flops opened its flagship store on Knox Street and launched an apparel line in May. [D Magazine]
---
Thursday, November 11
THREE THINGS
⓵ DISRUPTION ERUPTION
Plano-based NTT DATA's first Innovation Index reveals organizations are still stuggling in an "an era of constant disruption."
New research shows 77 percent of organizations surveyed are not prepared for continued challenges from health crises and natural disasters. And many companies aren't looking to their employees for the answers.
"When times are uncertain, it's a natural response to tighten budgets and focus on short-term goals that bring revenue, but this comes at the expense of innovation and future goals," said NTT DATA's Chief Digital Officer, Eric Clark (above).
Still, a small group of leaders with a focus on innovation—about 6 percent—are performing "above average" in nearly all areas, including financial performance, productivity, and employee satisfaction. Read more about the report here.
⓶ ADDING ACADEMICS
UT Dallas has launched a new undergraduate degree program in business analytics to prepare students for an increasingly data-driven business world.
The new program focuses on STEM (science, technology, engineering and mathematics) along with business fundamentals and quantitative tools. Students can select from five tracks: marketing analytics; operations and supply management; finance and risk analytics; information technology; and data science.
Also this fall, UT Dallas has added two new undergraduate minors to its course offerings as part of its strategic DEI plan: an arts and humanities minor in African American and African diaspora studies, and another minor in ethnic studies.
⓷ TASTES LIKE VICTORY
Dallas College student Preston Ethan Nguyen was named 2021 World Chef Champion at the World Food Championships in Dallas Monday.
The 18-year-old El Centro culinary school freshman stunned a long list of competitors including veteran chefs from around the world. (Fairmont Hotel Executive Chef Jean-François Fortin won second place with 22 years of experience.) 
Nguyen (seen above with his assistant and sister, Emma) won the title and $7,500 for using an assigned ingredient, Minor's Masala Curry Flavor Reduction, with an "X-factor" of his own choosing—three different preparations of beef to honor his half-Vietnamese heritage.
His next challenge: The WFC Final Table event in South Carolina in April, where Nguyen will compete with other specialty bracket winners for the $100,000 top prize. "Long term, I would like to be a recognized culinary expert and hopefully have a media presence," the champ said in a statement.
QUICK HITS
⟫ Family offices for the ultra-rich with $100 million-plus are exploding in Dallas and across the country. An increasing number of super well-monied families are creating private companies to manage their assets. The asset managers they hire get lavish perks like trips on yachts and luxury suites for NFL games —"but you may also be getting coffee," one expert warns. [DMN]
⟫ The Arlington Tomorrow Foundation approved $1.755M in grants last month. The endowment gives financial assistance, acquired from the city's natural gas drilling, to benefit Arlington and its citizens. See which orgs got the money.
⟫ One of the largest investment advisers in the country is heading to Plano. Vanguard, the Pennsylvania-based asset management group, is opening its fifth office in the U.S. next year in Liberty Mutual Insurance's office tower complex. It will house employees from the firm's Personal Adviser Services division. [DMN]
---
Wednesday, November 10
THREE THINGS
⓵ DONE DEAL
Grapevine-based alcohol monitoring firm Smart Start has been acquired by Apollo Impact, a New York private equity firm.
Smart Start makes ignition interlock devices to prevent impaired driving, averting over 10 million ignition starts to date where alcohol was detected. It also makes portable alcohol monitoring devices. Founded in 1992, Smart Start has 700 employees.
Terms of the deal were not disclosed. 
⓶ AUTONOMOUS INFUSION
Driverless trucking company Kodiak Robotics raised $125 million in an oversubscribed Series B funding round, the company announced today.
The tech trucker, which unveiled its fourth-generation autonomous truck (Gen4) in September, hauls freight every day between Dallas-Fort Worth, Texas, and Houston. The trucks operate autonomously on parts of the highway.
The fresh funding brings the startup's total fundraising to $165 million. The company plans to double its headcount in the next year and add a minimum of 15 new trucks, bringing its fleet to a minimum of 25.  
⓷ SCI-TECH STRUCTURE
The University of North Texas is about to get a new, state-of-the-art Science and Technology research building.
The Texas legislature authorized UNT to use $113.4 million in tuition revenue bonds (TRBs) to build the 167,700 square-foot facility, where faculty and student researchers will carry out solutions-based research.
"UNT has made tremendous progress in growing its research enterprise in the last decade," UNT President Neal Smatresk said a statement. "For our university to continue this incredible momentum, we must provide a more modern space to accommodate the cutting-edge research taking place at UNT. Adding this new facility will ensure we are able to meet our growing demands so our faculty can continue their research collaborations to help move society forward."
QUICK HITS
⟫ Mark Cuban was part of a $120 million investment round for mobile lottery app Jackpocket. Users of the first officially licensed third-party lottery app in the U.S. can play official lottery games in Texas and nine other states. It recently distributed the "largest mobile gaming prize in U.S. history" of $9.4M. The Dallas Mavs owner joined celebs Kevin Hart and Whitney Cummings in the raise. [DMN]
⟫ Pariveda is unveiling a new brand positioning that shows its commitment to developing people towards their highest potential. The consulting firm solves technology and business problems, like custom mobile applications, intelligence portals, and enterprise application architecture strategies. Dallas is its original and largest office.
⟫ Electric vehicle maker Rivian made its debut on the Nasdaq. The Amazon-backed company had a market valuation of more than $100B after the "world's biggest initial public offering this year." Fort Worth is a front-runner for a $5B factory from Rivian that would produce 200,000 vehicles a year and create some 7,500 jobs. [Reuters]
---
Tuesday, November 9
THREE THINGS
⓵ CRE CATALYST

The Dallas City Council is considering a proposal to give a $250K grant to CBRE Group.
The locally based commercial real estate firm could also be nominated for $3.45 million in state economic incentives if it creates more jobs at its HQ, builds a new office tower in Uptown, and partners with southern Dallas universities on work programs and a real estate innovation center.
The breakdown:
CBRE has already committed to creating a minumum of 250 new jobs at its headquarters by the end of 2028, adding to its current 700 full-time Dallas employees.
City documents say the firm shall construct, or intend to construct, a minimum 600K SF office tower in Uptown by Dec. 31, 2024. CBRE would then be the anchor tenant and relocate its global HQ there before Dec. 31, 2025.
The city requests CBRE set up workforce development programs with Paul Quinn College and UNT Dallas.
This is all per a memo sent to the council by the city's economic development staff. 
⓶ BURGEONING BIOTECH
Dallas' Lantern Pharma is launching its first human trials in the next year—one step closer to taking years off cancer drug's development timelines.
The clinical-stage oncology biopharmaceutical company uses machine learning, genomics, and AI to find biomarker signatures that could identify how a patient would respond to its pipeline of cancer treatments.
CEO Panna Sharma (above), who helped take Lantern public last year with three drug programs, wants to "change the paradigm" around developing a new cancer drug. He sees the company's data-driven approach as smashing the development pipelines for early-stage development. Already, the team has developed five additional programs, spending less than $10 million in the past year.
"That's unheard of in a big biopharma company," Sharma says.
The human trials will serve as a litmus test for Lantern's technology, per D Magazine, with treatments focusing on underserved types of cancer.
⓷ MARKET DEBUT

Plano-based Loyalty Ventures went live on Nasdaq Monday with a market capitalization of around $866 million.
The independent, publicly traded company offers tech-enabled consumer solutions to assist financial services providers, retailers, and other consumer-facing businesses in creating customer loyalty across various touch points. It owns and operates Canada's AIR MILES Reward Program and the Netherlands' BrandLoyalty.
Loyalty Ventures is the result of Ohio-based Alliance Data Systems Corporation spinning off its LoyaltyOne segment. It's based in Alliance's DFW office and remains committed to staying in the region.
QUICK HITS
⟫ Texas residents love it here—and don't want to leave. A new LendingTree report shows that 93.33% of Lone Star State movers stayed in-state during COVID-19, the highest percentage in the U.S. Texas is also popular for out-of-state movers from Alaska, Colorado, and California.
⟫ ConcessionTeams is relocating to McKinney via a grant from the MEDC's Innovation Fund. The startup, which helps high schools digitize concessions and fundraising, was formed in March and is currently in beta testing. Its goal is working with 10 schools by the end of basketball season. [NTXInno]
⟫ High-Tech High Heels has received a $500K grant from the Plano-based Toyota USA Foundation to further its mission. HTHH will use the money to boost the number of girls entering college-level degree programs in STEM. Specifically, through a pipeline program in DISD focusing on girls from underserved communities. HTHH has chapters in North Texas and Silicon Valley.
---
Monday, November 8
THREE THINGS
⓵ ESPORTS POWERHOUSE
Dallas' Envy Gaming and Frisco's OpTic Gaming completed a merger today that represents the union of two North Texas esports organizations that are said to be some of the largest in the industry.
The deal brings together Hector "HECZ" Rodriguez and Mike "Hastr0" Rufail—the leaders of OpTic and Envy, respectively—who have been longtime friends and esports rivals. (Shown above are 
Envy/OpTic will retain Envy's 21,000-square-foot headquarters and training center in Victory Park to operate its content creator network and competitive esports teams. Envy/OpTic will is also keeping OpTic's space in Frisco, to be designated as the primary hub for content creation from OpTic creators and streamers. It will be the destination for the new OpTic Texas Call of Duty league team.
Read more about the combination here.
⓶ DOWNTOWN BOUND
Freight factoring solutions company Apex Capital is moving its HQ into 62,000 square feet of office space in Fort Worth's 40-story Bank of America Tower.
The company is moving from its current location along I-30 west of downtown Fort Worth, the Dallas Morning News reports. 
"Apex was founded in a small, rented room on Cockrell Avenue," CEO David Baker (seen above in his role as a driver of the Apex Porsche 911 GT3 Cup) said in a statement. "Today we're a top factoring company in the U.S. that is recognized as one of the best companies to work for in Texas and Fort Worth."
"We're a homegrown success story with more than 300 employees who will enjoy all the amenities of working in city center and the conveniences that are just steps away in downtown Fort Worth," Baker added. The move is slated for 2022.
⓷ ACQUISITIVE CAREGIVER
Fort Worth's Caregiver Inc. has acquired four companies to rapidly expand as a long-term services and supports provider.
Caregiver plans to use its acquisition plan—and recent rebranding—to invest in employees and forward-thinking technology that will bring the long-term services and supports industry into the 21st century. Read more about Caregiver and its acquisitions here.
QUICK HITS
⟫ "There's still plenty of gold to be found at the end of DFW's 'Rainbow Highway," writes Bisnow of Collin County, where real estate experts say people, money, and development will continue to flow for at least another decade to come. [Bisnow]
⟫ Texas is expanding truck driver license testing to six days a week to help fight a nationwide shortage of commercial driver licenses drivers, which has contributed to supply chain slowdowns that continue to hurt the economy.  [Transport Topics]
---
Friday, November 5
The Most Popular Stories on Dallas Innovates This Week
⓵  Hall Group Begins Work on a $7B Reimagining of Frisco's Hall Park
⓶  Two Celebrated Golf Course Architects Are Turning a Frisco Landscape into PGA Masterpieces
⓷  Bird Is Set to Go Public With Dallas SPAC Merger
⓸  Panel: Self-Driving Trucks Find Dallas-Fort Worth Launchpoint
⓹  Dallas-Based CONTI Capital Launches New Fund to Raise $150M to Acquire and Develop Multifamily Properties—Vertical and Horizontal
⓺  Irving-based Fluor Gets $1.16B Contract Extension for Navy Nuclear Propulsion Work
⓻  TechMark Cuban, Drug Czar: Mavs Owner Is Launching an Online Pharmacy to Help Solve Skyrocketing Prescription Costs
⓼  New Bank of America Platform Helps Women-Owned Businesses Find Funding Sources
⓽  Dallas-Based Trelly Launches Real Estate Platform to Buy and Sell Off-Market Residential Investment Properties
⓾  Fort Worth's FirstCash to Acquire Fintech in $1.17B Deal to Enter the 'Buy Now, Pay Later' Payment Space
MORE THINGS TO KNOW
⓵ AHOY, TEXAS!
Texas Governor Greg Abbott has invited companies with backlogged cargo ships outside California ports to choose Texas ports instead.
Abbott tweeted a video that's essentially a shot over the bow of rivals like the Port of Long Beach, which generates $100 billion a year in trade and employs more than 316,000. 
"Texas ports are open & ready to help fix America's supply chain backlog," Abbott wrote. "We can get goods out faster & at a lower cost than California due to our centralized location. Choose Texas."
⓶ PEOPLE SENSORS
IoT monitoring system startup iOpen Innovations is making its first deployment of hospitality tech at a hotel in Nashville, reports NTX Inno.
The pre-revenue startup, which received a grant from the McKinney Economic Development Corporation's Innovation Fund earlier this year, relocated its business to the city and expects to grow its headcount to 20 over the next two years. iOpen's co-founders, CEO Don Bahlman and CMO Jessica Bahlman, are pictured above.
The company's SafeStay365 product is focused on the hotel industry. IoT sensors in hotel rooms allow both patrons and hotel staff to know when a room is occupied or visited by a housekeeper. iOpen aims to increase the level of trust—think safety and security—for both hotels and their customers. 
⓷ A MIGHTY WIND
Dallas-based Tri Global Energy has become the 10th-largest overall developer of renewable energy in the U.S.—encompassing wind, solar, and energy storage—based on the Q3 2021 Clean Power Market Report from the American Clean Power Association.
Tri Global has been the leading developer of wind power in Texas for nearly a decade. It retained its No. 1 ranking in Texas wind development with 28 percent of the megawatts of projects currently under construction or in advanced development.
The company also ranks as the second-largest wind power developer in both Illinois (24.5% of projects) and Indiana (43% of projects). Overall, it's the fourth-largest developer of wind power in the U.S.
QUICK HITS
⟫ Denton and McKinney have made the list of SmartAsset's 2021 Top 50 Boomtowns in America. Denton (above) clocked in at No. 36 on the list with 5-year population growth of 12.4 percent and 23 percent growth in number of establishments over 5 years. McKinney is No. 39 with 5-year population growth of 27 percent and 24 percent growth in number of establishments over 5 years. Among other Texas boomtowns, Houston suburb Conroe is near the top, tied at No. 3. New Braunfels ties at No. 14, Austin lands at No. 17, and Round Rock ties at No. 25. 
⟫ Dallas SPAC Switchback II Corporation has officially taken micromobility company Bird public in a deal valuing the electric scooter company at $2.3 billion, as we previewed earlier this week. The deal will provide $428 million in cash to the combined entity, and be supported by a private investment of $160 million from Fidelity Management & Research and other investors. Bird execs rang the opening bell at the N.Y.S.E. today. [Reuters]
⟫ Dallas' Trive Capital has sold Boise, Idaho-based NxEdge, an advanced manufacturing, cleaning, coating, and refurbishment business focused on the semiconductor value chain, to Charlotte, N.C.-based industrial tech firm EnPro Industries for $850 million in cash. Upon closing, NxEdge will become part of Enpro's Advanced Surface Technologies segment.
⟫ Texas ranks high (once again) on a list of top states for best business climate. At No. 3 this year, the state moves up a notch in the overall 2021 Site Selection magazine rankings. We're No. 1 in the magazine's executive survey ranking. [Site Selection]
⟫ Dallas continues to hold its No. 1 position among all U.S. metros striving to reach pre-pandemic employment levels. That's according to Dallas-based ThinkWhy, creator of LaborIQ compensation and labor-market analytics software. Dallas has been a top performer on the list since summer 2020, and has held the No. 1 spot since last April. Austin, Phoenix, and Denver follow Dallas on the list in 2-3-4 order. Houston moved up three spots to claim No. 5. 
⟫ The Dallas Mavericks' Mavs Foundation has committed to giving $1 million to local nonprofits in 2021-2022 grants. The gifts will go toward grants, special projects, and emergency aid for 26 different Dallas-area nonprofits. See the full recipient list here.
---
Thursday, November 4
THREE THINGS
⓵ ENTREPRENEUR ALERT
Global Entrepreneurship Week Fort Worth kicks off November 7-12 with an opening party, a pitch competition, a State of Entrepreneurship luncheon, and more.
GEW Fort Worth, held in collaboration with The DEC Network, will take place with in-person and virtual speakers, panels, showcases and networking sessions. 
Fort Worth Mayor Mattie Parker will deliver the State of Entrepreneurship address at the luncheon, joined by featured speaker Ian Hathaway, an investor, strategic advisor, data scientist, and writer. 
Early-stage startups can apply for the pitch competition powered by Dell Technologies by going here. 
For the full GEW Fort Worth schedule and registration info, read more here.
⓶ BEST-LED COMPANIES
Inc. has released its 2021 list of the Top 250 Best-Led Companies in America, and five Dallas-area companies made the grade:
You can read the full list of Best-Led companies here, including nine from Austin and four from the Houston area.
⓷ SUNNY SIDE UP
The best part about enduring 100-degree DFW summers? Winter comes and we can often still wear flip-flops like the HariMari one above.
But now our secret's out: Wallet Hub just ranked Dallas-Fort Worth No. 4 on its list of Best Winter Holiday Destinations for warm-weather lovers. 
DFW ranked tops on the list at No. 1 for "travel costs and hassles" and No. 2 for weather. (Don't tell anyone about that insane deep freeze last winter. Heck, we have to put on real shoes sometimes, even in January.) 
QUICK HITS
⟫ Two brands scored celeb touchdowns in Dallas.  
Tostitos, of Plano-based Frito-Lay North America, has partnered with former Dallas Cowboys quarterback Tony Romo for a memorable fan experience. Through a national contest, Tostitos is giving one fan the chance to listen in while the football star share his expertise in real-time during a game. The catch: The winner will wear a first-of-its-kind earpiece, shaped as Romo's face, that was created with a 3D printer. Entries close Nov. 29.
Bud Light is launching the Bud Light Texas Pack with custom cans to pay tribute to the state, its people, and the Lone Star pride. To celebrate, the beverage company has tapped current Cowboys QB Dak Prescott to help launch the packs. As the NFL star wrote on Twitter: "Co

wboys fans, you know everything is bigger in Texas."
⟫ EQT Exeter has closed one of the biggest industrial portfolio deals in the U.S. ever—valued at $6.8 billion—and some buildings are in DFW. EQT sold 328 supply chain and e-commerce facilities, amounting to 70.5M SF of space. Around 4.3M SF across 31 buildings are in Dallas. [DBJ]
⟫ Jacobs has established an Office of Global Climate Response and Environment, Social, and Governance. The move comes on the heels of the Dallas-based engineering firm launching its PlanBeyond 2.0 approach to integrate sustainability throughout operations and client solutions in alignment with the United Nations Sustainable Development Goals. [Market Insider]
⟫ New Federal vaccination rules for large private firms will be enforced by OSHA starting January 4. Employers with 100 or more workers are to provide employees with two options: get vaccinated or provide weekly negative test results at their expense. [NBC-5]
 
⟫ Bank of America's Plano campus—it's second-largest office outside of Charlotte, N.C.—is getting a $86 million renovation. Dallas architect Gensler drew up plans that include updated tech, wellness rooms, and biophilia (elements of nature) and other employee-friendly amenities. [DMN]
---
Wednesday, November 3
THREE THINGS
⓵ NUCLEAR NEWS
Fort Worth-based Paragon Energy Solutions, which develops products for the nuclear power industry, has acquired California-based Technology Resources, a nuclear reactor instrumentation and control system licensing and engineering firm.
Terms of the deal were not disclosed. Ted Quinn, the president of Technology Resources, will join Paragon as VP of Licensing. Quinn is past president of the American Nuclear Society and is currently chairman of the International Electrotechnical Commission's SC45A Working Group A9 on nuclear instrumentation systems.
In a statement, Quinn said he looks forward "to the continued development of advanced reactors and solutions for life extension of the existing [nuclear reactor] fleet, which is so important to the future of our industry."
⓶ AWARD WINNER
DHA Housing Solutions for North Texas has been recognized by AT&T and Government Technology Magazine for innovation in service delivery.
Through the Special Districts Awards Program, which recognizes advancements and leadership in special district agencies, DHA was honored for an app it co-developed with Dallas-based BoodsKapper to help streamline its Housing Choice Voucher (HCV) operations.
DHA and BoodsKapper collaborated to develop an artificial intelligence platform that assists DHA and other housing authorities in making HCV more efficient. Called Bob.Ai, the tech improves the inspection and document management process and connects landlords with HCV families to help fill their vacancies.
The Special Districts Program is known as the first specifically designed for special district leaders across the U.S.
⓷ MICROBE KILLER
Dallas-based startup PURioLABS has developed a portable disinfection cabinet designed to provide rapid infection microbe killing on high-touch devices and supplies at the point of care.
Infection prevention is a top priority for healthcare systems—and not just because of COVID-19. All kinds of bacteria, viruses, and fungi are brought into healthcare facilities, where they can live on the surfaces of medical equipment, PPE, medical supplies, and even badges, eyeglasses, and mobile phones. 
Hospitals typically rely on nursing staff to spray and wipe surfaces with disinfectants, a process one study showed to be less than 40 percent effective.
PURioLABS' PURitALL cabinet puts medical supplies and personal items through a 15-minute cycle using a proprietary multi-modal disinfectant delivery process, leaving them dry, disinfected, and undamaged, the company says. PURioLABS is currently conducting pilot studies at a number of U.S. hospitals and is working on FDA clearance by Spring 2022.
QUICK HITS
⟫ Match Group saw revenues rise 25% in Q3 compared to last year. But, its estimating Q4 revenue to be $810M, lower than analysts' estimated $802M. The Dallas dating app giant cites lingering COVID effects in Asia, but expects improvement. It recently purchased South Korea's Hyperconnect. [DMN]
⟫ Dallas-based Northhaven Capital Partners has made its first exit. The investment firm has sold its wind turbine maintenance business, Airway Services, to an Apollo Global Management's portfolio company, Takkion, which wants to significantly expand its renewable energy services operations. [DBJ]
⟫ Restaurant Revolution Technologies relocated its HQ from Bellevue, Washington to Southlake. The order management software company works with restaurant chains and hospitality organizations, which was a driver for the move. Recently, it received its first international patent. [NTXInno]
---
Tuesday, November 2
THREE THINGS
⓵ FOUR FAST GROWERS
Four Dallas-area companies have made Fortune Magazine's 2021 list of the 100 Fastest-Growing Companies in the U.S. 
Plano-based homebuilding and land development firm Green Brick Partners is North Texas' fastest grower, coming in at No. 19 on the list with $997 million in revenue over the last 12 months and a 3-year annual revenue growth rate of 28 percent.
Dallas-based engineering giant Jacobs ranks No. 34, with $13.7 billion in revenue and a 30 percent revenue growth rate.
Dallas bank holding company Veritex Holdings is No. 68, with $365 million in revenue and a 20 percent revenue growth rate. 
Finally to Frisco: Home care, home health, and hospice provider Addus HomeCare made the list at No. 93 with $780 million in revenue and a 23 percent revenue growth rate.
⓶ MAXING MULTIFAMILY
Dallas-based real estate investment firm CONTI Capital has launched its fourth fund to raise $150 million for the acquisition of multifamily properties and to develop new vertical and horizontal rental housing.
CONTI has over $1.25 billion in transactions to date. The goal of its new RE High-Growth Fund IV is to diversify capital across a mix of multifamily assets and markets in 13 southern Sun Belt states. Target assets will include both established and new properties, including communities of single-family homes built to be rented.
"This approach allows us to adjust asset allocations as market conditions change, actively manage performance, and offer risk-adjusted returns for investors," said Carlos Vaz, founder and CEO of CONTI, in a statement. Read more here.
⓷ BURGEONING BIO HUB
BioLabs at Dallas' Pegasus Park has named a new site director and the first tenants for its new life science co-working hub.
Drug discovery engine Aakha Biologics and genetic medicine company ReCode Therapeutics will be the inaugural tenants of BioLabs' newest life science coworking space.
BioLabs, which is slated to open in mid-December, appointed scientist Gabby Everett, Ph.D., to run the facility as site director of BioLabs at Pegasus Park. Formerly a lead scientist at NCH Corporation, she was responsible for commercial product development and a program developing equitable advancement opportunities for women as a co-director of NCH Grow.
QUICK HITS

⟫ STAR Financial Bank is Plano-based Alkami's first client to offer bitcoin services. Leveraging the Alkami platform, which provides cloud-based digital banking solutions to banks and credit unions, STAR will integrate bitoin into its mobile app for customers to acquire, sell, hold, and manage it alongside their traditional assets. It will be powered by NYDIG, which Alkami just added to its Gold Partnership Program.
⟫ Alliance Data Systems Corp. is spinning off its LoyaltyOne segment into a new Plano-based company. Loyalty Ventures Inc., which is set to go public later this month, will provide campaign-based loyalty programs to retailers, like its Air Miles Reward Program in Canada and BrandLoyalty in the Netherlands. [DMN]
⟫ Westlake-based Schwab Asset Management is launching the Schwab Ariel ESG ETF, which invests in small- and mid-cap stocks that have been screened based on environmental, social and governance (ESG) factors. The first day of trading will be on or about November 16. The new ETF will be sub-advised by Ariel Investments, the first African American-owned investment firm in the U.S., bringing nearly 40 years of experience integrating ESG factors into all phases of its investment process. 
---
Monday, November 1
THREE THINGS
⓵ RUN SILENT, RUN DEEP
Irving-based Fluor has received a $1.16 billion contract extension for its U.S. Navy nuclear propulsion work.
When you think of Irving, you probably don't think "submarines." Well, you should start. Irving is home to the headquarters of Fluor, whose subsidiary Fluor Marine Propulsion got the one-year extension to work on naval nuclear propulsion technology at Navy Nuclear Laboratory sites in New York, Pennsylvania, and Idaho. 
Along with Fluor's base contract from 2018, the contracts have an original potential value of $30 billion over 10 years.
The contract is part of a joint program—Naval Reactors—overseen by the Department of Energy's National Nuclear Security Administration and the Department of the Navy. Details are top secret, of course. (A couple in Maryland face life in prison for trying to sell sub designs just last month.) 
⓶ GREEK PEEK
Dallas-based Arcis Golf has expanded internationally, providing management and operating services for Kilada Country Club, Golf & Residences in southern Greece.
Arcis will be involved in all facets of construction, club membership, and pre-opening marketing for the club, which is under construction now in the Porto Heli area of the Peloponnese region. After the club opens, Arcis will oversee club operations. 
As we wrote in September, Arcis is in full-on growth mode. The second-largest owner and operator of golf facilities in the U.S., it recently acquired six Mickelson Golf properties in Arizona along with two leading Dallas-area country clubs. 
⓷ SWEET RELAUNCH
Plano-based Cupcakes by Design has launched nationwide cupcake delivery services and a new brand image.
With companies like Austin-based cookie delivery company Tiff's Treats making splashy news lately (Tiff's raised $15 million in July in a funding round with investors like Dirk Nowitzki and Kendra Scott), an old-school North Texas standby continues to make news.
Plano-based Cookies by Design launched way back in 1983. It now has around 80 stores in the U.S. and Canada and calls itself the nation's leader in "cookie bouquet delivery."  The company founded Cupcakes by Design in 2015, and has now relaunched it with a new e-commerce site and a fulfillment network for fast cupcake delivery nationwide. 
The company says it will continue to invest in scalable infrastructure, international expansion, and its enterprise-level partnership with FedEx. "A high-quality product with scrumptious flavors delivered to your door. Now that is a value proposition we can all buy into," said Cookies by Design CEO Jack Long in a statement.
QUICK HITS
⟫ Smoothie King CEO Wan Kim is opening a new restaurant in Dallas on Nov. 9. Located in Koreatown on Royal Lane near I-35, Nuri Grill features interactive grills at each table so premium cut meats can be cooked directly in front of diners. Kim, who appeared on "Undercover Boss" last year, sees it as an approachable option for those not familiar with Korean or Asian-inspired fine dining destinations. [CultureMap]
⟫ Irving-based McKesson is selling its U.K. businesses to AURELIUS, a pan-European asset management group. The deal follows McKesson's recent announcement to fully exit the European region by selling its businesses in France, Italy, Ireland, Portugal, Belgium, and Slovenia.
⟫ Plano-based Aimbridge Hospitality could be going public. The hotel management giant, owned by PE firm Advent International, is considering an IPO by next year as it recovers from the economic impacts of the pandemic. Aimbridge, which merged with Interstate Hotels & Resorts in 2019, recently signed deals in the Ukraine and Switzerland and made an acquisition in Mexico. [DBJ]
---
Want more of what's new and next in Dallas-Fort Worth?
Go here for ICYMI 2021: The Q3 Archive

Get on the list.
Dallas Innovates, every day.
Sign up to keep your eye on what's new and next in Dallas-Fort Worth, every day.