Thanks to Nickson Living, moving no longer has to be a hassle.
When founder Cameron Johnson started Nickson Living, his goal was to make the lives of his clients easier.
Furniture rentals from big box retailers have started to make waves, with brands like IKEA recently making announcements. So, it could be that Johnson's onto something—and his Dallas-based company might just be ahead of the curve. 
"Moving has never been an easy process for me, and I want to change that for everyone," Johnson told Dallas Innovates. "Every fresh start I've had has always been painfully preceded by the stress and hassle of relocation. My thought is that chasing your dreams and finding your way in this world should be hard and that having a place to call home should be easy. I founded Nickson is pursuit of both notions."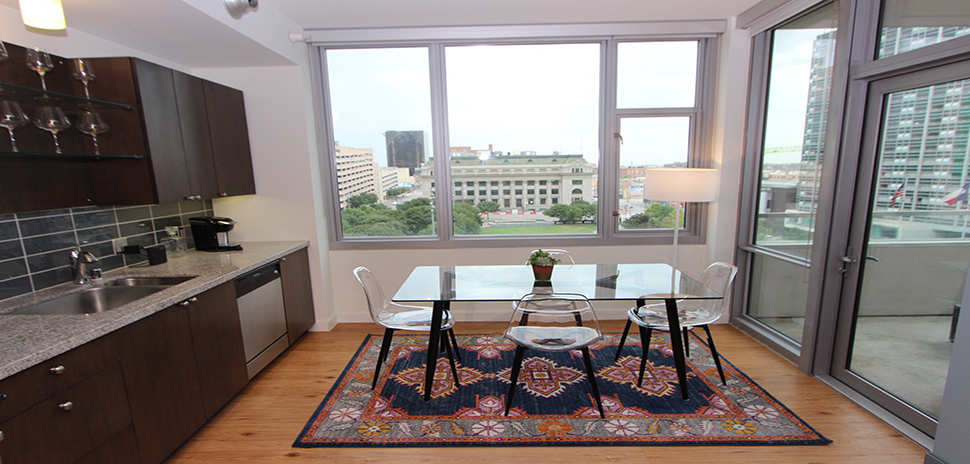 Since Nickson Living launched in 2017, the furniture rental company has distilled the moving process down into three simple steps: 
Find your new apartment and grant Nickson access;
Upload a copy of your new floorpan and take Nickson's style quiz; and
Pick a reservation date for the company's designers to come and set up your new home.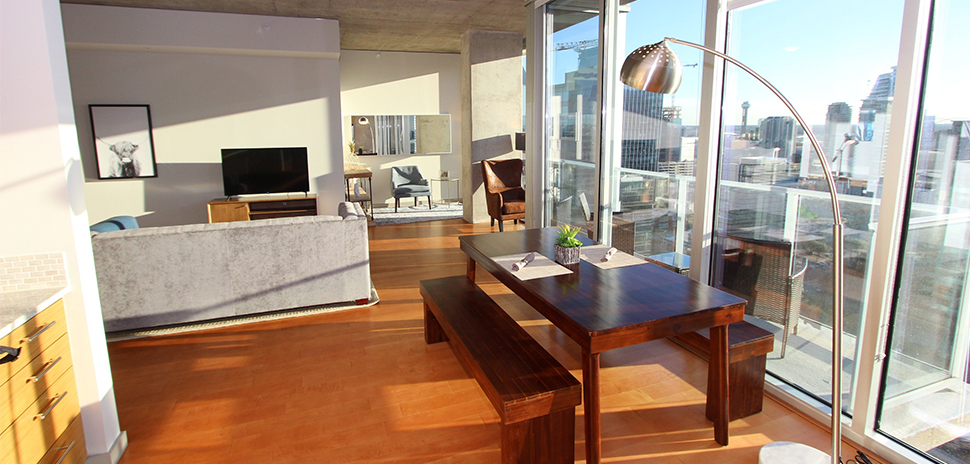 Nickson Living eliminates the need for professional movers, instead charging clients a monthly fee for the use of rented, customized furniture.
"On our customers' move-in day, before they arrive, we professionally install an interior designed living solution based on their tastes," Johnson says. "We setup everything—wine glasses, artwork, and flat screen TVs." 
With the help of the company, a client can walk into her new, already fully-furnished apartment without ever hiring movers, going furniture shopping, or unpacking boxes on move-in day.
How it works
After a customer picks a new apartment, he or she goes on the Nickson Living website and chooses a furniture package. He or she will then take a style quiz and upload a copy of the apartment's floor plan.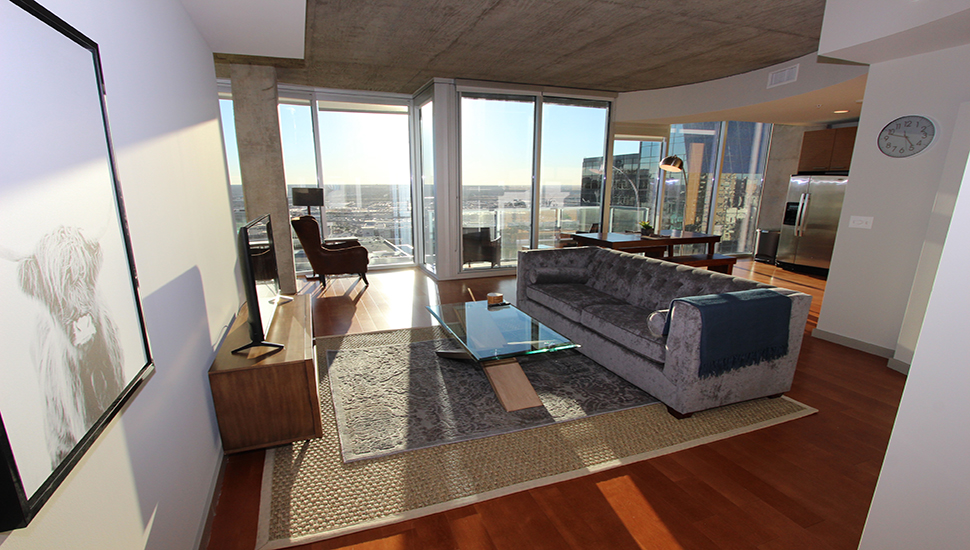 From there, the Nickson Living design team analyzes the tastes and personal style preferences of the client based off their style quiz and reviews the client's floor plan to check for space or structural limitations.
Nickson Living also allows renters to list their unique personal needs (like a home office or pet bed) before the designers pick out the rented furniture for their future home. 
The renter then gives her key to Nickson before move-in day. When move-in arrives, she walks in to a fully furnished apartment stylized to her own tastes.
The customer pays Nickson Living a monthly fee for their furniture, and when the lease expires for a customer, he or she simply leaves and lets Nickson take care of removing the furniture from their home. 
Pricing is based on what package the customer wants, as well as the size of their new apartment. Studio apartments start at $199 per month, one bedroom apartments at $299, two bedrooms at $399, and three bedrooms at $599. 
The furniture is customized, on-trend, and what D Magazine calls "Instagram worthy." There's also an environmentally friendly aspect, since some of the furniture can be reused once a renter moves on to their next apartment.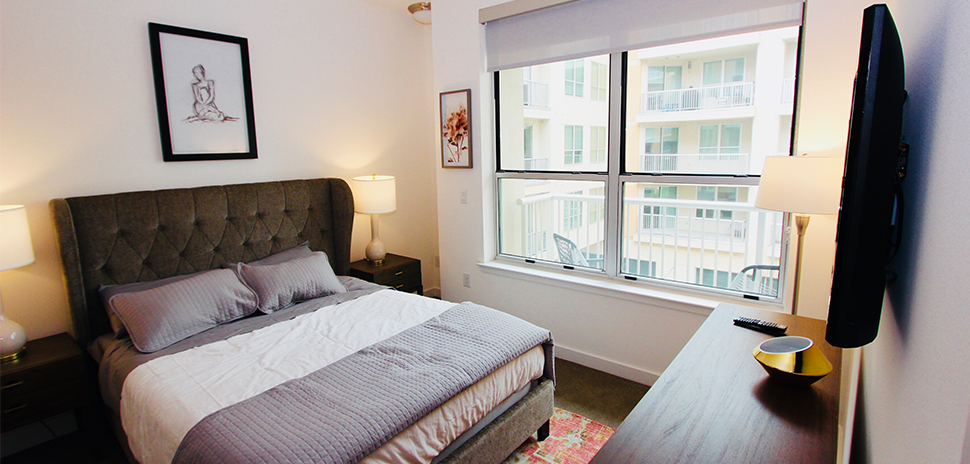 What's included
The furniture packages have different add-ons that customers can choose from, like smart electronic accessories, housekeeping, or outdoor furniture for a backyard. But even a customer without add-ons can expect the following items in his or her newly-furnished apartment:
Service: professional designs, installation, and removal of all furniture
Style life: personal designs for your floor plan and personal tastes
Pet friendly: the ability to add pet beds and more for any four-legged roommates
Be outdoors: terraces, balconies, and backyards can also be designed for customers
Cook and dine: utensils, dining, and cooking supplies are all provided
Rest well: mattresses and bedding included 
Refresh: hospitality accessories and towels included 
Tech infused: bluetooth wireless speaker, Wifi enabled smart TV and other smart accessories can be add-ons 
"Grit, devotion, and life-work balance are rooted in the city's ethos" Johnson said or starting a company in Dallas. "It's residents whole-heartedly support innovation and risk taking. The startup community here is supportive, vibrant, and rapidly maturing. Dallas is a perfect fit for me and for Nickson."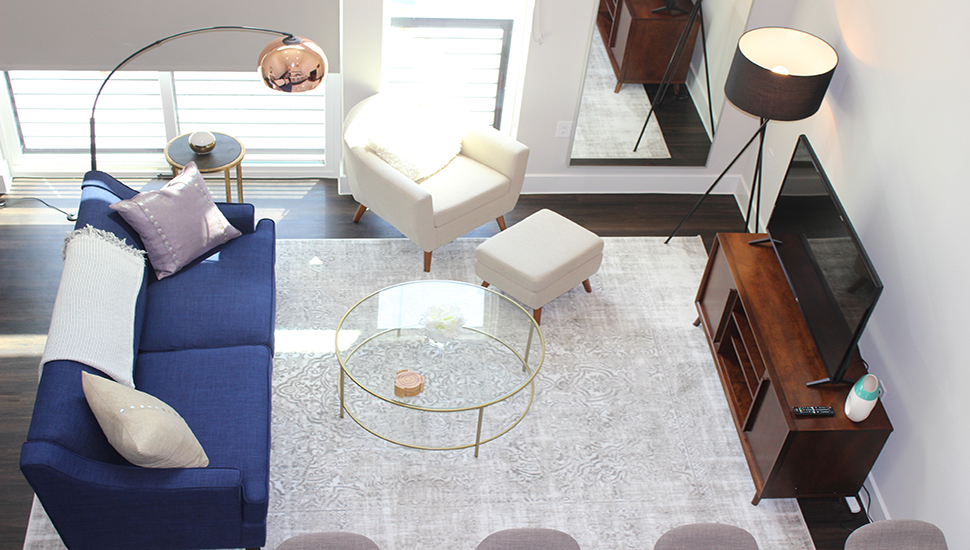 All photos are courtesy of Nickson Living.

Get on the list.
Dallas Innovates, every day.
Sign up to keep your eye on what's new and next in Dallas-Fort Worth, every day.