What companies are finding funding or having a big exit? From startup investments to grants to acquisitions, Dallas Innovates tracks what's happening in North Texas money every Thursday. Sign up for our e-newsletter to stay in the loop.
---
We Buy Homes In USA gets $25M in funding round
Dallas-based full-service real estate investment firm We Buy Homes In USA announced that it has completed a $25 million fundraising round.
The funding comes from private investors and will be used to buy up to 200 new homes, renovate them, and maintain them as affordable rental housing, according to a press release.
"The DFW market has started to tighten up, but we still see tremendous opportunities for us to expand our portfolio close to home and in the market we know so well," We Buy Homes In USA CEO Alex Hemani said in a statement. The funding also includes $11 million in a liquidity loan obtained from Freddie Mac. 
"This infusion of capital allows us to offer homeowners a fair, all-cash offer, and we can usually close in less than seven days with no closing costs or real estate commissions," Hemani said.
American Beacon launches AHL TargetRisk Fund
Irving-based American Beacon Advisors Inc. announced that it has launched the mutual fund American Beacon AHL TargetRisk Fund.
American Beacon, a provider of investment advisory services to institutional and retail markets, said the fund's shares became available on Dec. 31. The fund aims to provide capital growth via a balanced, long-only approach, active risk management, and diversification across a range of markets. 
MERGERS & ACQUISITIONS
Trive Capital buys internet provider EarthLink in $330M cash deal
Dallas-based private equity firm Trive Capital has bought the legacy EarthLink consumer internet business from Windstream in a $330 million cash deal.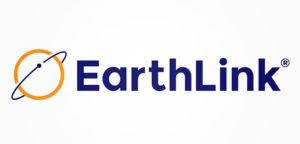 Windstream President and CEO Tony Thomas said the transaction enabled his company to divest itself of a "non-core segment and focus exclusively on our two largest business units." Windstream Holdings is headquartered in Little Rock, Arkansas.
"We're excited to partner with the nQue and EarthLink teams, both of which have a long and successful history of operating consumer-facing connectivity businesses," Trive Managing Partner Conner Searcy said in a statement. "The combination of EarthLink's iconic brand and nQue's technology platform will provide the framework and team to keep EarthLink at the center of connecting consumers and businesses to the internet over the long-term."
According to a release, the EarthLink consumer internet business offers internet access, online backup, managed web design, web hosting, and various email services to more than 600,000 customers nationwide. Founded in 1994 as a dial-up internet service, EarthLink is headquartered in Atlanta.
The Learfield and IMG College merger is completed
The merger between sports marketing giants Learfield and IMG College has been completed, and the newly merged company will be headquartered in Plano.
It was a 50-50 deal between Learfield and IMG College, Sport Business Daily reported. Winston-Salem, North Carolina-based IMG is owned by Atairos Group.
Together, the companies own the multimedia rights to 55 of 65 universities in the so-called "Power 5" conferences. In all, the two own the rights to over 200 colleges and universities. The combined Learfield IMG College will be overseen by Learfield President and CEO Greg Brown.
Sports Business Daily said the blockbuster deal originally was signed in October 2017, but a review of the merger by the U.S. Department of Justice took longer than expected.
California company acquires Plano's HealthLine Solutions
HealthLine Solutions, a Plano-based healthcare supply chain solutions provider, has been acquired by Medsphere Systems Corp., a California-based provider of affordable and interoperable healthcare information technology solutions and services.
According to a release, HealthLine's core assets include robust and adaptable applications that use bar coding and RFID technology, intuitive user interfaces, and systems integration to facilitate the process of healthcare supply chain management.
HealthLine has over two decades of experience in making applications that allow hospitals to more efficiently manage supply chain inventory.
Veritex completes acquisition of Green Bank Inc.
The Dallas-based holding company for Veritex Community Bank has completed the acquisition of Houston-based Green Bancorp. Inc., the holding company for Green Bank.
The deal—Veritex's seventh in in its eight-year history—makes it one of the 10 biggest banks that are headquartered in Texas. It has 43 full-service branch locations in Texas.
Calvetti Ferguson acquires North Dallas CPA firm Mayrath & Co.
North Dallas CPA firm Mayrath & Co. PC has been acquired by Houston-based public accounting, advisory, audit, and tax services firm Calvetti Ferguson PC.
The deal increases Calvetti Ferguson's headcount to more than 100 people in its six offices, according to a release. Nick Mayrath, who founded Mayrath & Co. more than 40 years ago, will join Calvetti Ferguson as a tax partner.
READ NEXT
Follow the Money: PHAZR Exits, Spectral MD Gets $1M, Merck Buys Antelliq
What companies are finding funding or having a big exit? We're tracking the deals in the Dallas-Fort Worth Innovation Guide. 
Browse our funding and exit successes →
Texas is home to every stage of capital that a growing company may need. Angel investors, family offices, venture capital, and private equity firms are looking to find — and invest in — great companies. 
Explore funding opportunities →

Get on the list.
Dallas Innovates, every day.
Sign up to keep your eye on what's new and next in Dallas-Fort Worth, every day.