Golf fans, get ready to dive right in: the zoning's fine.
Dallas-based investor/developer Stillwater Capital has received zoning approval for The Link, a 240-acre master-planned district at PGA Parkway and Legacy Drive in Frisco.
The Link will be a $1 billion mixed-used addition to PGA Frisco, and will be the only CRE project with direct views of the PGA Championship golf course slated to open in summer 2022. A pedestrian promenade will "link" the two developments through an expansive greenspace network.
The Link will also have a direct connection to the Omni PGA Frisco Resort & Conference Facility, set to open in summer 2023. 
The zoning was tabled two weeks ago by the Frisco city council, as concerns about density were addressed. Stillwater and the city continued to work out details, leading to the zoning approval. 
""This project delivers on our promise to capitalize on the momentum generated by the PGA headquarters and Omni Resort," Frisco Mayor Jeff Cheney said in a statement. "The Link is a world-class development that will complement the energy of PGA Frisco by providing high-quality office spaces with unobstructed views of the golf course, a curated mix of entertainment and dining options, and large park spaces that will ensure a highly livable environment."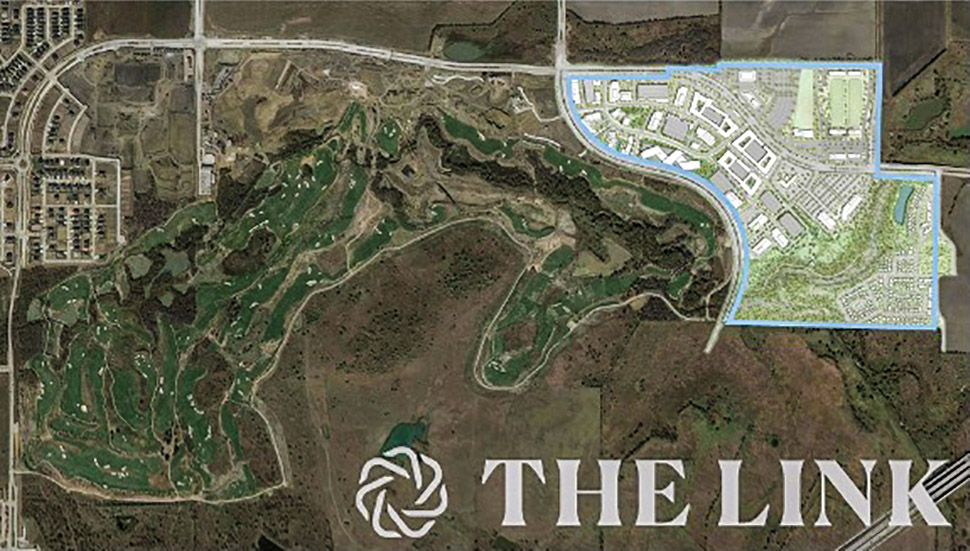 Stillwater is a co-owner in PGA Frisco, a $500M mixed-use projected anchored by the PGA of America headquarters. The "Silicon Valley of Golf" will be an innovation hub for the golf industry, with two 18-hole golf courses, a short course, a retail village, and the 500-room Omni PGA Resort hotel with 127,000 square feet of meeting space.
Multiple PGA Championships will be held at PGA Frisco in coming years, including PGA Championships (2027, 2034), Women's PGA Championships (2025, 2031), and Senior PGA Championships (2023, 2029), along with junior and amateur events.
"The Link is consistent with our commitment to design, brand, and build mixed-use districts that provide dynamic spaces with walkable amenities in a thoughtful and community-focused way," said Stillwater's Managing Director Clay Roby in the statement. 
The initial phase of The Link will break ground in Q4.