While most restaurants hide the test kitchen somewhere in the corporate office, Which Wich literally opens its research and development to Main Street in downtown Dallas.
From that kitchen, Which Wich experiments with new sandwiches, desserts, and drinks that could someday make their way to the hundreds of locations worldwide.
The test kitchen is located next door to the original Which Wich on Main Street just west of Akard Street, right below the restaurant's headquarters.
True to his reputation as chief vibe officer, Jeff Sinelli draws inspiration and innovation from anywhere he can get it. He's taken culinary classes at night. He pours over food magazines. Visits his competitors.
"I think you have to be on a constant journey of innovation and from when we started 15 years ago, I don't think we've ever stopped."

Jeff Sinelli
"I think you have to be on a constant journey of innovation and from when we started 15 years ago, I don't think we've ever stopped," Sinelli said.
Sinelli's passion for making — and eating — sandwiches is obvious when you meet him. Now, he swears that the new Brunchwhich, part of the restaurant's new eggwich lineup, is the best he's ever had. The eggwiches represent Which Wich's first foray into breakfast offerings.
And the story behind it is as interesting as the sandwich itself.
Sinelli said it all started when he met a "surfer dude" in San Diego and they connected over lacrosse and food. It wasn't long before Sinelli invited the 26-year-old Draper Donley, a restaurant relationship consultant, to spend six months toiling away in the Which Wich test kitchen.
"He was making amazing food there and he just had a passion for it," Sinelli said. "The back half of 2017, he made hundreds of sandwiches just playing in the kitchen all day long."
NEW SANDWICH USHERS IN WHICH WICH BREAKFAST
One day, Sinelli noticed a new 7-inch sandwich had been placed in the breakroom. There was a pile of gyro meat (a Greek blend of beef and lamb cooked on a vertical rotisserie), bacon, tomatoes, and American cheese all topped with a runny egg.
Donley had invented a new creation.
Sinelli has battled weight issues in the past — being around sandwiches all day caused him to reach 300 pounds at one time. He's worked the weight off and has learned to chew his food to get the texture and flavor and then spit it out.
"On this day, I didn't spit. I ate the whole sandwich. It wasn't pretty how I consumed it," Sinelli said.
Then, he ate two more 7-inch identical sandwiches.
"Within an hour's time period, I had 21 inches of sandwiches and I deemed it the best sandwich I'd ever eaten," Sinelli said.
Thinking outside the box, bringing in a guy from San Diego and letting him experiment, is just the thing that sets Which Wich apart from its competitors.
"It's a mash up. No chef would put it together. He freaking nailed it. That's how you do it."

Jeff Sinelli
"It's a mash up. No chef would put it together. He freaking nailed it. That's how you do it," Sinelli said. "It's a real deal that we're cracking and cooking real eggs. The fact that you do something that your competitors wouldn't be willing to do, I think sets you up for success. They wouldn't put a runny egg on a sandwich, they just wouldn't. It's a little operationally challenging, it's unexpected."
This has Sinelli thinking beyond brunch to offering full-blown breakfast, which means Which Wich would need to offer coffee, either hot or cold brew. It could also open earlier.
By the end of the year, Which Wich will be moving its flagship location on Main Street to the hard corner at Main and Akard streets. The 2,500-square-foot space will have an outdoor patio and, for the first time, a coffee bar. It'll also experiment with digital touchscreens to place orders instead of the traditional markers and bag method. He also envisions having an voice-activated ordering system that people can use on their mobile devices before they arrive.
DOWNTOWN RESURGENCE MAKES IT GREAT LOCATION
The influx of high-rise apartments and condominiums in downtown has given new life to downtown so it's alive all hours of the day, Sinelli said.
At one point, Which Wich was considering moving the headquarters out of downtown, but Sinelli didn't pull the trigger. Which Wich was born in downtown Dallas and will keep its 50 corporate employees there. With his feet firmly planted in downtown, Sinelli said he's excited about opening the flagship location on the bottom floor.
"I think it's the best piece of real estate in downtown Dallas," Sinelli said. "I'm seeing more people walking on the streets. The traffic patterns are changing as new restaurants open that are taking dead corners and re-energizing them. We're running out of real estate downtown."
GALLERY
Photos by Merissa De Falcis.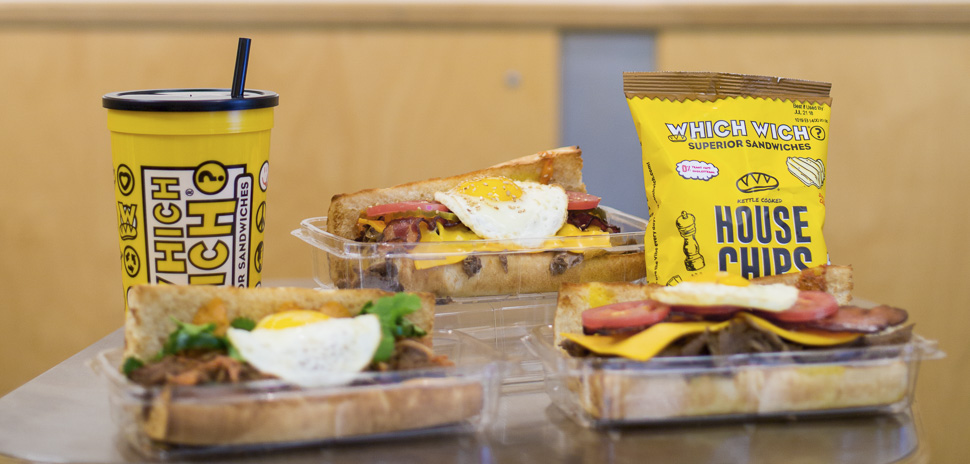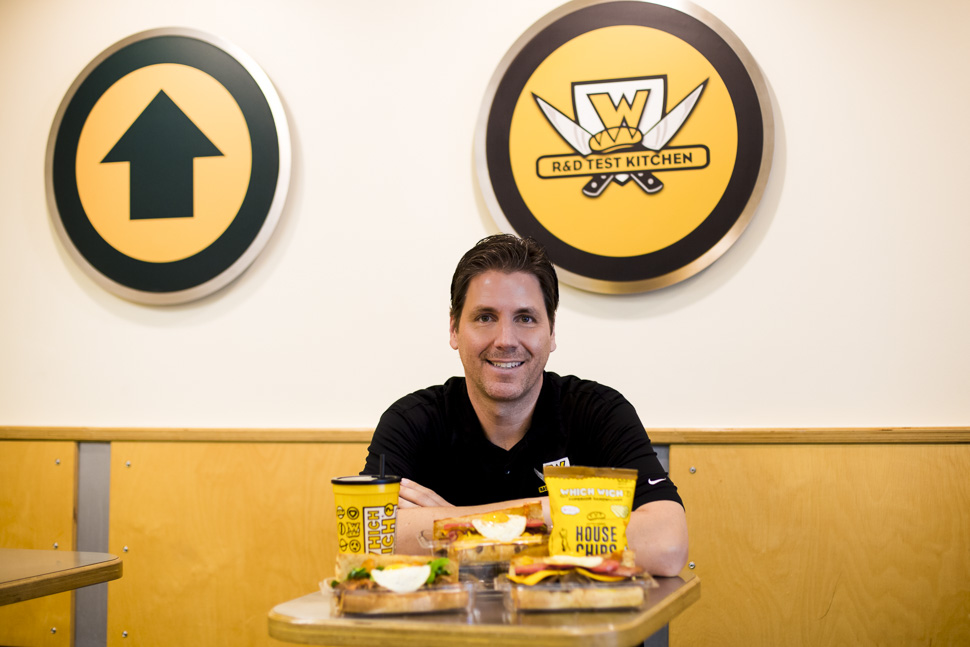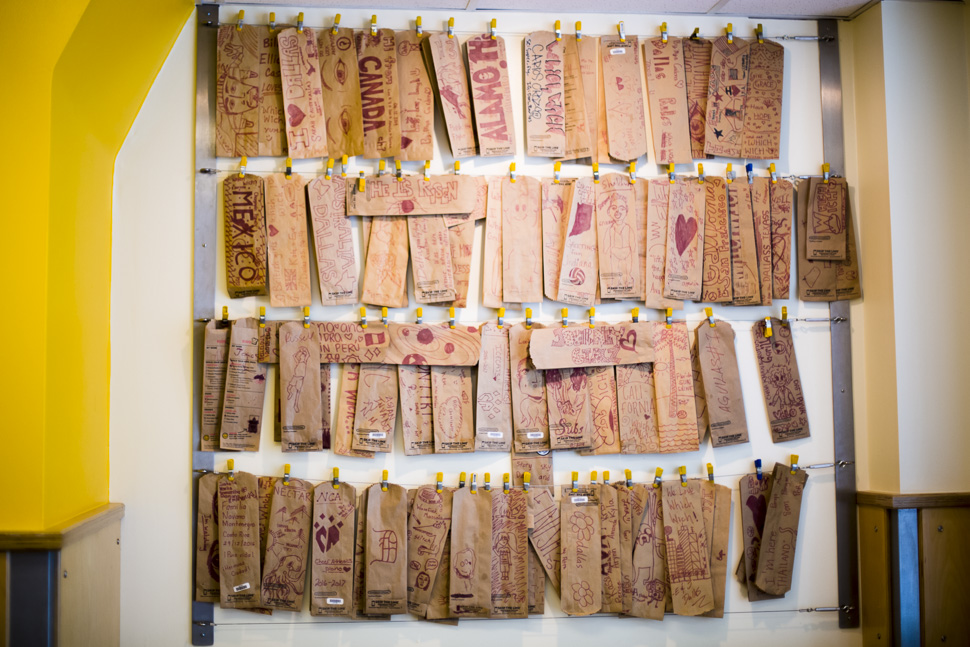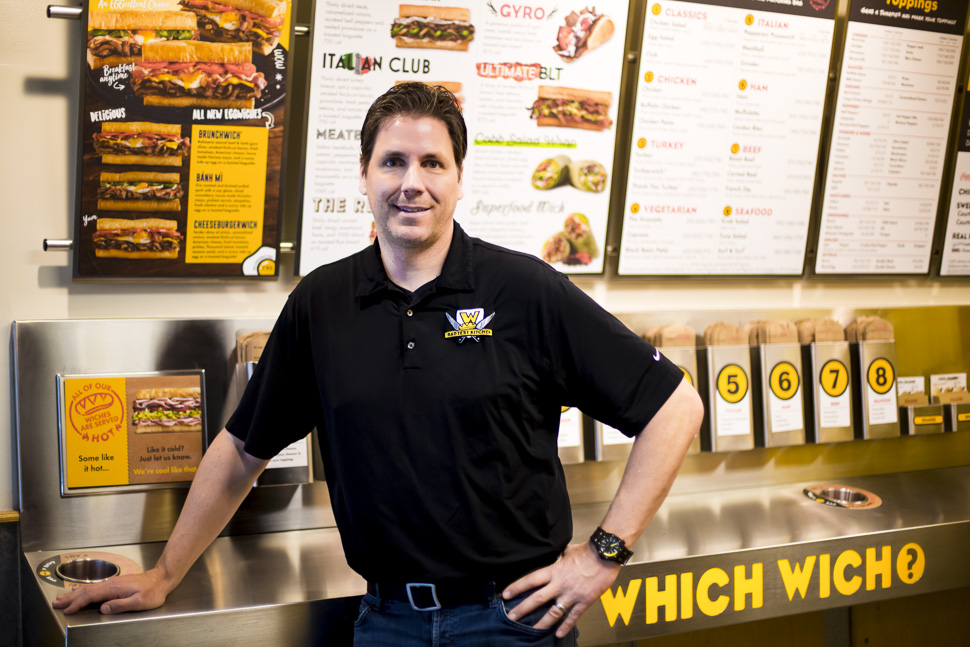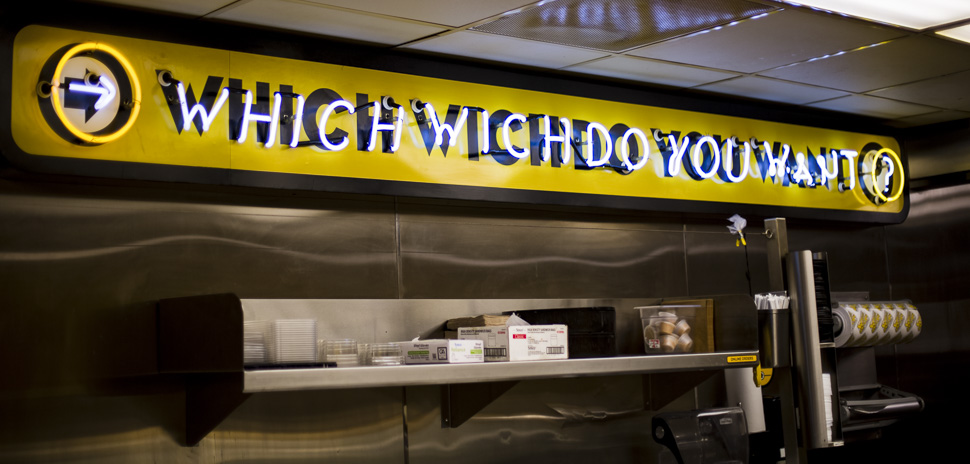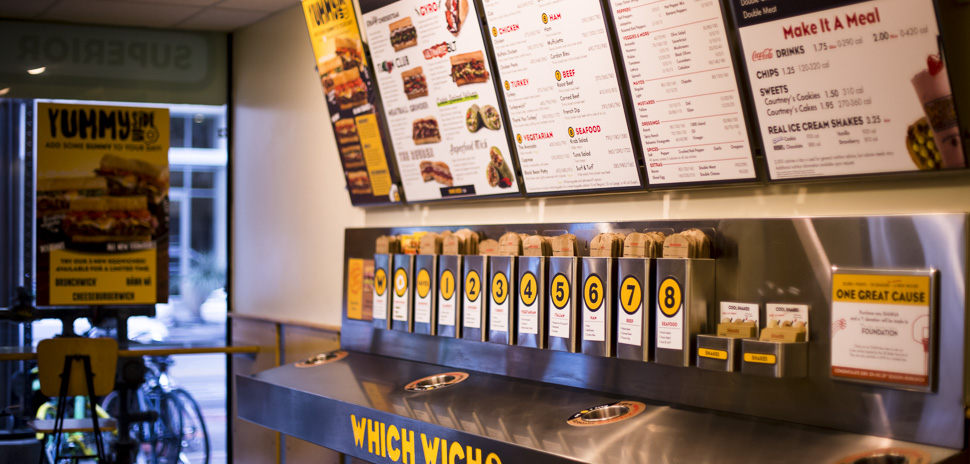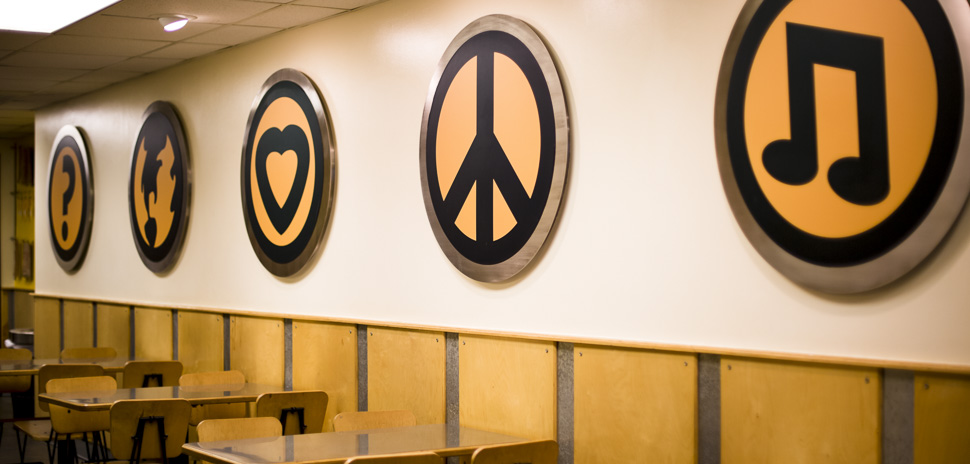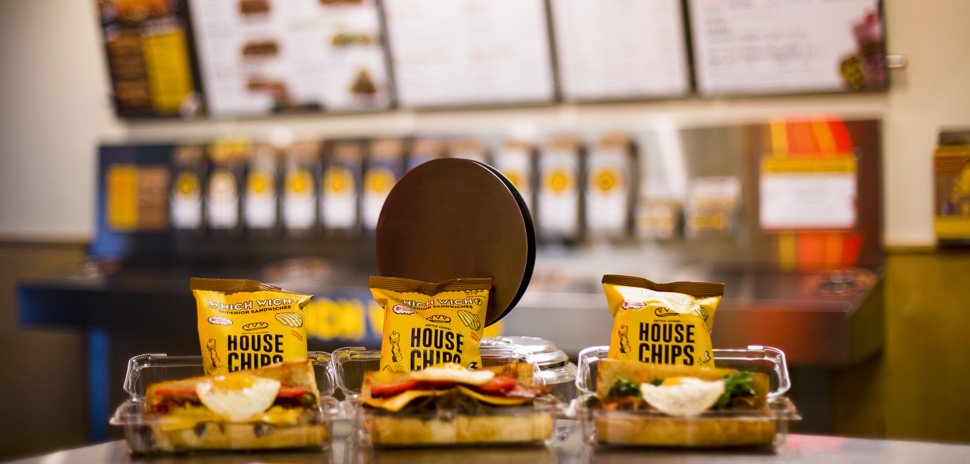 Get on the list.


Dallas Innovates, every day. 

Sign up here to get what's new and next in Dallas-Fort Worth.