To a crowd full of local entrepreneurs, creatives, and business leaders at the Dallas Entrepreneur Center's annual State of Entrepreneurship, Mayor Eric Johnson put out a rallying cry for what the future of innovation might look like in Dallas: "We haven't even scratched the surface of what we're capable of."
As the ninth-largest city in the country, and the fourth largest metro area, North Texas is home to 11 Fortune 500 companies within the city and 14 within the entire region. We are home to two of the world's most bustling airports, we have a vibrant art scene, world-class restaurants, and a long list of successful small businesses.
But, as Mayor Johnson puts it, Dallas is big but nimble. We're adaptable. He sees innovation and entrepreneurship as part of the city's DNA—because it was "built on innovative thinking."
---
READ NEXT: New Task Force Report Highlights How Dallas Mayor Eric Johnson Plans To Make Dallas an Inclusive Hub for Entrepreneurs
---
On May 5, both virtually and in-person, the DEC's State of Entrepreneurship celebrated the launches, fundings, exits, and overall wins from local entrepreneurs over the past tumultuous year. Trey Bowles, co-founder of The DEC Network and president of Innocity Partners LLC, served as emcee.
Though the event has, for seven years, grown to be a tradition for highlighting the people, places, and passions that power North Texas' growing startup ecosystem, this year was obviously going to look (and sound) a little different.
Mayor Johnson began the night with a sentiment about truly how much the world has changed throughout the COVID-19 pandemic. People have suffered tremendous losses: personally, financially, and mentally.
And as recovery begins, he is looking ahead to how we can come together as a society and make Dallas more stronger and resilient in the decades to come.
"I believe that Dallas needs to be a city that leads. And that means that it's absolutely imperative that we foster that culture of innovation and entrepreneurship like we never have before," Mayor Johnson said. "Dallas should be an inclusive hub for entrepreneurs, not just tolerant of entrepreneurs. We need to be a hub; an attractive force."
Part of Mayor Johnson's agenda in building that future has been through his Task Force on Innovation and Entrepreneurship. The 15-member group is dedicated to finding specific actions governmental agencies, higher education institutions, and private sector partners can implement to improve the growing startup community. Their report will be released publicly next week.
Going forward, when people talk about innovation, Mayor Johnson wants Dallas to be in that conversation right along with Silicon Valley, New York, and Austin. He wants it to be different, however: "We're not going to just mimic what other people do. I want us to be better."
"I want Dallas to be the—not one of the—top cities for women entrepreneurs. And the number one city for all historically underrepresented groups of entrepreneurs," he said. "Because Dallas can and should be on the cutting edge of our rapidly changing economy."
From here, Mayor Johnson believes that if we focus on startups we can help an already diverse business sector become even stronger than it already is. And, even more robust and resilient. To him, "Dallas is ready for this."
The night continued with a series of speakers, which included Fortune 500 executives and the leaders behind some of 2020's breakout small businesses, reflecting and looking forward. Bowles spoke about the year's fundings, launches, and exits while toasting to DFW's expanding ecosystem.
Here's our brief rundown of speakers so you can get a glimpse of what else was said if you weren't able to tune in virtually or attend in person.
Charlie Lass, Dallas Incorporated
This year's event had a new title sponsor: Dallas Incorporated, a privately funded initiative to find the best innovations from across the city and launch them from idea to market in 30 days. Dallas Incorporated has a unique "start-up-as-service" model that lets innovators keep 100 percent equity and gives them access to resources in the community.
Attendees of The State of Entrepreneurship were able to enter to win $100,000 of startup support from Dallas Incorporated. The winner, which will be announced on May 12, will have the opportunity to launch their new business for free in 30 days.
Founder Charlie Lass and his team quietly launched 32 brands in Dallas last year. Now, they've decided to poke their heads above the parapet and make sure other people can do the same thing.
That's why they decided to launch a 'startup therapy' initiative—"as funny as it might sound," Lass says—to help budding founders navigate the complex, grueling world of entrepreneurship. They're doing so through external money, tools, and hands-on resources.
"Entrepreneurial endeavors are stressful—it's the most stressful job. It can provide a lot of freedom and progress, and the ability to be creative, but it's generally pretty miserable," he said. "We're here to find and fund and launch the best ideas. We're here because Dallas has the best ecosystem in the country, and we're here to make sure it happens."
Marco Johnson, Sparkyard
As an ecosystem network builder at Sparkyard, Marco Johnson is on a team dedicated to putting Fort Worth on the map as a creative hub for businesses to thrive.
The cost-free platform is essentially a roadmap of business connection and collision: No matter if an entrepreneur needs to start or grow, Sparkyard intends to create an "entrepreneurial ecosystem" that has the right tools for anyone. The company's mission is to hone that community in the Fort Worth area, eventually making it a destination to launch and scale a company.
During his talk, Johnson wanted the audience to know that Fort Worth—or Panther City, as he calls it—is waking up. And it's giving Dallas a run for its money.
Since launching in 2019, Sparkyard has garnered 55 resource partners for its home-grown ecosystem. "The system is fragmented and siloed, there's no clear pathway to success for entrepreneurs; no easy way for them to access the resources that they need," Johnson said. Sparkyard aims to change that.
One way is through Global Entrepreneurship Week. The event, though it's offered in 180 countries, had its biggest turnout in Fort Worth last year. So far, Johnson said they've done it all on a "shoestring budget," but he and his team have landed Dell as 2021's title sponsor. Save the date now for November 8 – 12.
Duane Dankesreiter, Dallas Regional Chamber and Stephen Bohanon, Alkami
After reflecting on the entrepreneurial success stories we've covered from the past year, Duane Dankesreiter, the senior vice president of research and innovation at the Dallas Regional Chamber, was joined by Alkami Founder Stephen Bohanon to reflect on the fintech's recent monumental IPO.
Alkami Technology is a Plano-headquartered provider of cloud-based digital banking solutions for banks and credit unions. Last month, Alkami made its debut on the Nasdaq listed under ALKT. The fintech's shares posted a strong first-day performance in its U.S. market debut, opening at $41.26 and peaking at $49.32, a surge of more than 43 percent from its $30 IPO pricing.
Here's a snippet of Bohanon's conversation with Dankesreiter. It has been edited for brevity and clarity.
Dankesreiter: So as a founder, you're having to make really tough decisions about where you want to take a company. You made one really hard decision in bringing on a new CEO.
Bohanon: Yeah, that was around eight years ago. That wasn't the easiest discussion to have with our early investors, especially for me because I put my heart and soul into Alkami. Ultimately, what I wanted was to win championships, and I just wanted to be on the championship team.
When you think about our early journey, we were going to need to go out and raise a Series A, B, C, D, and E for potentially hundreds of millions of dollars. I knew software, and I knew sales, but I didn't know fundraising.
So we had to bring someone in who would spend a lot of their time doing that, and doing the board matters, and allowing me to do the things I was doing on the creative and technology side. At the time it was a tough pill to swallow, but probably within three months, I was very happy with that decision.
I think the real key was just wanting to be successful and not really being hung up on how we got there.
Dankesreiter: Tell us about the IPO experience. Any advice for entrepreneurs out there?
Bohanon: Well the IPO experience, if I'm being honest, was really awesome.
It was awesome in a way where it's something that you work so hard at, and you put so much into—so many hours and so many people that come along with you. With the investors and employees, it's awesome to see that their belief in you paid off.
The process and the idea was not a big party that you all see, when you know we rang the bell and all that. There's a lot of work. It started about 18 months before that, and three months leading up to it. I think we had 90 test-the-water meetings.
Evidently it culminates in that bell going off, then you're seeing your ticker that you can add on to your phone and track. So it is definitely surreal. But then after a couple of days of the afterglow, you're just right back at it with more pressure.
As far as what I would tell entrepreneurs if you hear one thing: Whenever you're told, 'This is how much we need,' a general rule of thumb is to ask yourself if you're willing to at least triple that. Because that's probably what it's going to take—at least three times what they think that is they're going to need.
I went and pulled out our original business plan. For our Series A, I told them the most we would need would be $5 or 6 million. And that one day this company could be worth as much as $15 million. So I was off by about 70 times on how much was needed.
You need to be ready for 3X. This was not the journey I thought it was going to be. It's years and years of working seven days a week, literally, and then many years working six days a week. I think I'm now at five and a half days a week. So be ready for that.
But don't get discouraged. A lot of times you'll ask yourself if it should be this hard: Yes.
Zarin Gracey and Demetra Brown, B.U.I.L.D.
B.U.I.L.D, or Broadening Urban Investment to Leverage Dallas, aims to make it easier for any entrepreneur, freelancer, or creative to find the resources that can help them move their venture forward. The organization finds resources and organizations that can support any founder, from high-growth startups to community movements.
B.U.I.L.D is a result of a study from JPMorgan Chase, the Better Together Fund, and Communities Foundation of Texas that showed a there are a number of resources for small minority companies, but they work in silos. Zarin Gracey, an executive pastor at Concord Church and member of the B.U.I.L.D advisory group, said it was determined, after several meetings a few years ago, that three focuses were needed: marketing and awareness, business service organizations, and access to capital. 
"Ultimately, the B.U.I.L.D ecosystem was being designed to address the needs of the underrepresented business owners through a set of shared goals. That's important," Gracey said. "B.U.I.L.D would become a tool for connectivity to address a gap in resources for small minority- and women-owned businesses."
But then COVID hit, and the B.U.I.L.D team realized when it came to federal relief funding, minority- and women-owned businesses were getting left out. So the team responded with a collaborative effort.
"We pivoted away from our original strategy and decided to develop a dual support model that would provide business owners technical assistance and access to funding," Demetra Brown, a senior director of The DEC Network, said. "In November 2020 we officially launched the B.U.I.L.D Small Business Relief Program. Over 125 businesses applied to the program in just two weeks. What we found was a stark need for trusted and credible resources."
Awards
The night wrapped with Tyler Chapman, general manager and senior vice president of food service at PepsiCo, Bill Chinn, CEO of The DEC Network, and Tarsha Hearnes, director of the LiftFund Dallas/Fort Worth Women's Business Center, handing out the annual State of Entrepreneurship Awards.
Here's who won:
• Creative Entrepreneur of the Year: Annye Grande, etoile
• Student Entrepreneur of the Year: Lindsey Dixon, META Education Inc.
• Rising Entrepreneur of the Year: Charlie Lass, Dallas Incorporated
• Investor of the Year: Communities Foundation of Texas
• Corporate Supporter of the Year: Capital One
• Startup Evangelist of the Year: Darlisa Diltz, North Texas Entrepreneur Education and Training Center
State of Entrepreneurship Awards Gallery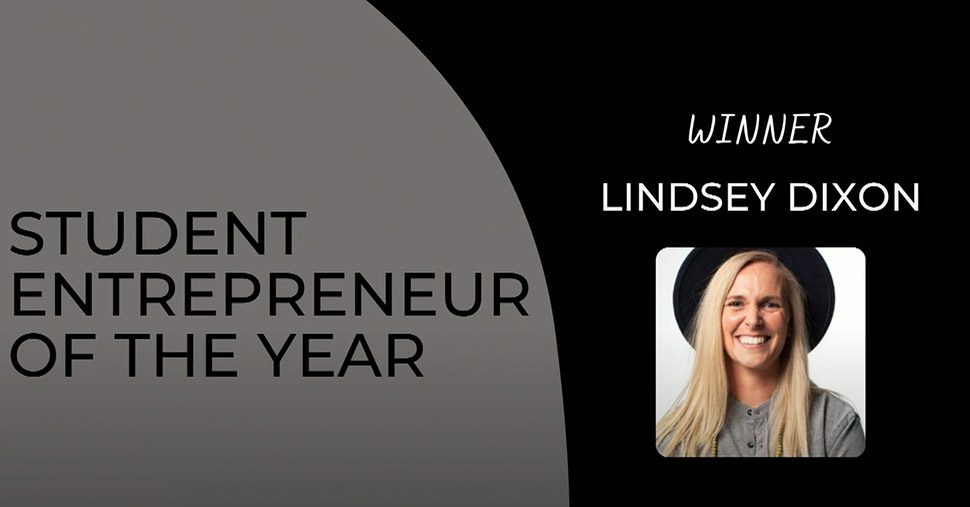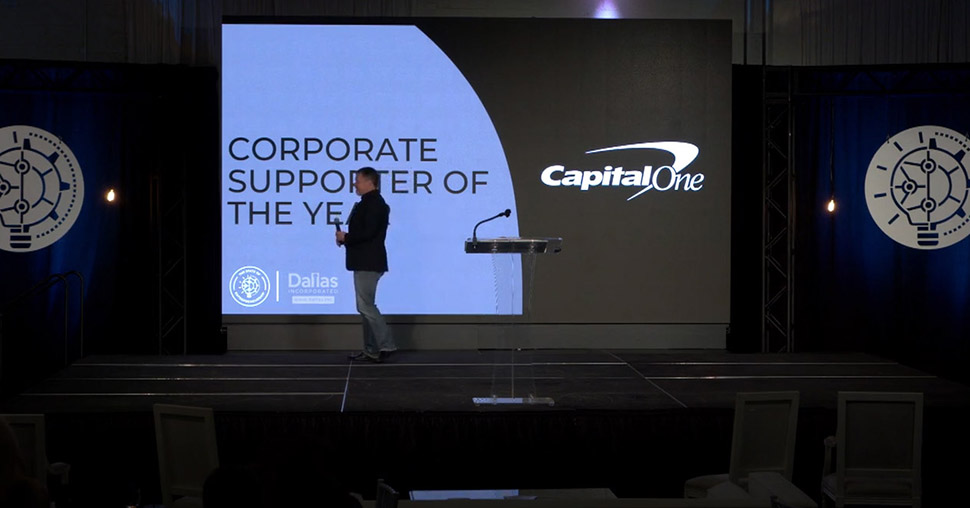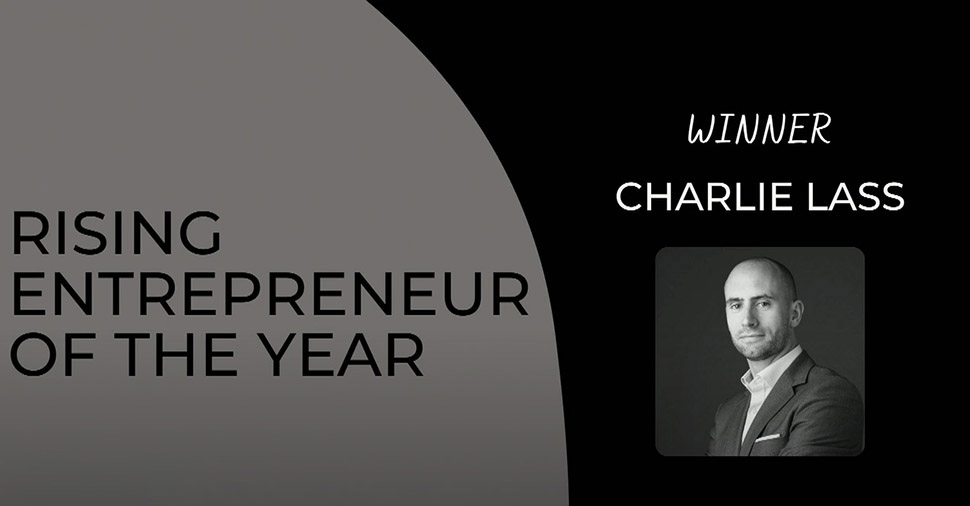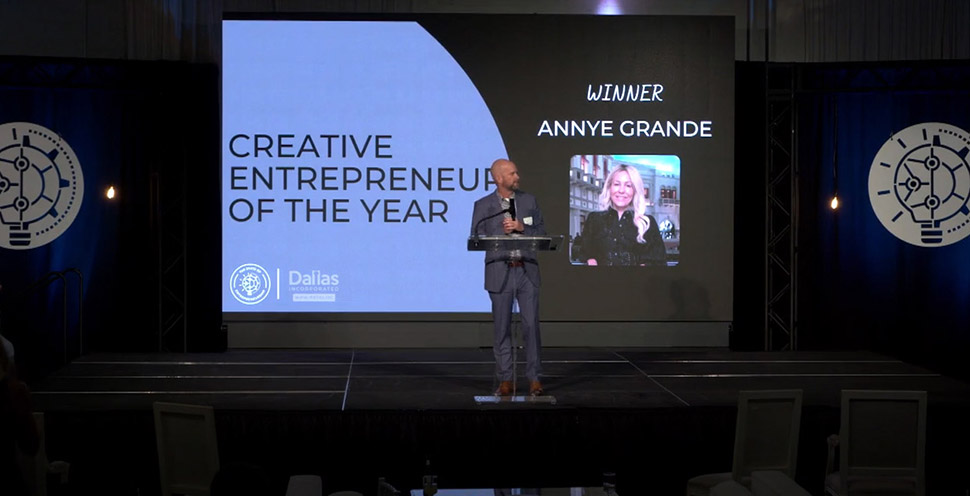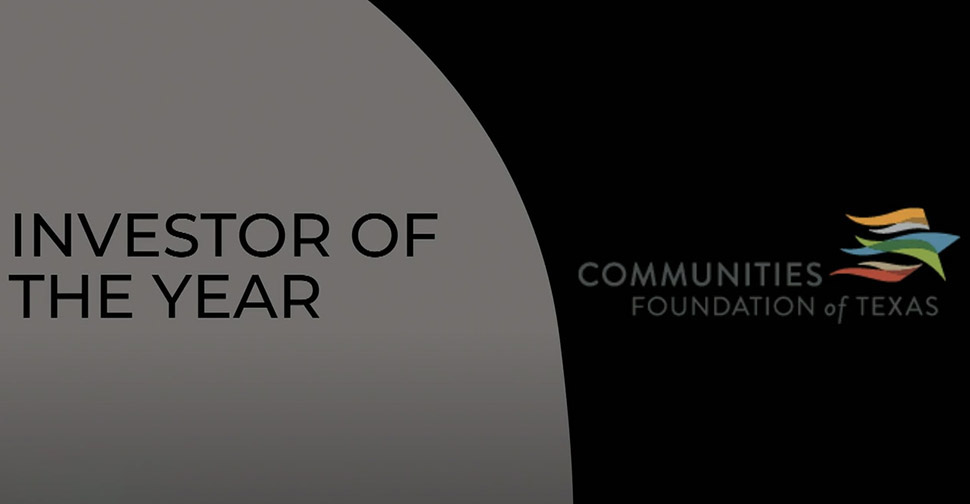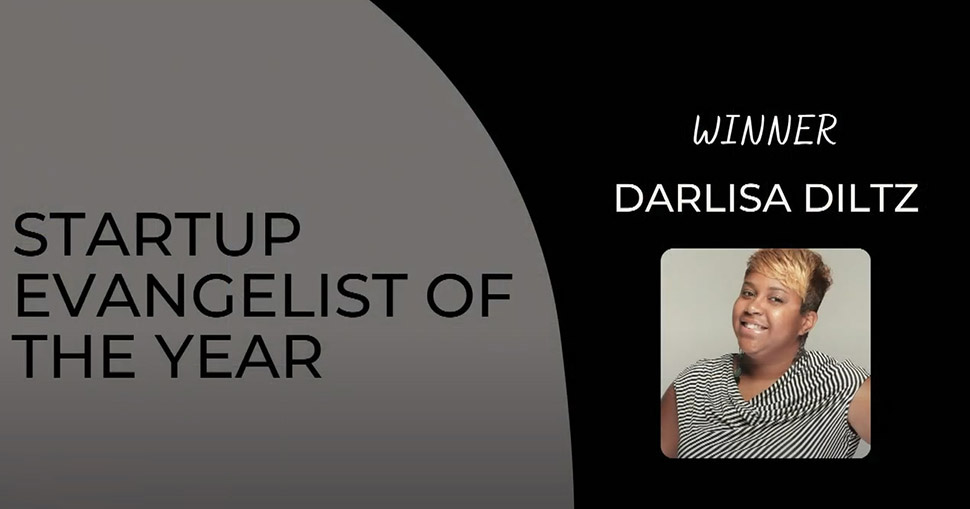 Get on the list.
Dallas Innovates, every day.
Sign up to keep your eye on what's new and next in Dallas-Fort Worth, every day.