For the current edition of ICYMI, click here. Don't miss a thing: Sign up for Dallas Innovates Every Day, the best of Dallas-Fort Worth innovation delivered straight to your inbox. 
---
Friday, September 30
The Most Popular Stories on Dallas Innovates This Week
⓵ 'Trick Shot Town': Frisco's Dude Perfect Plans New HQ To Serve as a Destination for Fans
⓶ IBM Acquires Dallas' Dialexa to Tap Its Product Engineering Expertise
⓷ Form Bio Spins Out of Colossal Bioscience to Offer Scientists the 'Missing Piece'
⓸ HiFAB Studio and Plant in Grand Prairie Will Create Modern Modular Homes by Lake/Flato Architects
⓹ Dallas Route Optimization Startup Routora Aims to Help You Save Time, Money on the Road
⓺ Innovative Spaces: AIA Dallas' 2022 Built Design Award Winners
⓻ DI People: Wingstop, JLL, EWF International, Starla Wines, and More Make Leadership Moves
⓼ Dallas Financial Services Firm Beneficient Company Group to Go Public in $3.5B SPAC Deal
⓽ Amber Venz Box on Adding Virtual Storefront Checkout to the LTK App
⓾ A Texas Delegation Is on a Business Development Trip Across Europe This Week
More Things to Know
Eden Greens Grows Its 'Hyperlocal, Hyperfresh' Vertical Farm With Acres of New Greenhouses in North Texas
⟫ Eden Green Technology's new greenhouses will be able to grow 1.8 million pounds of produce annually in just 62,500 square feet of growing space, the company says. The facilities use Eden Green's proprietary microclimate environments, lighting solutions, and hydroponic vine systems. A second phase of the ag-tech startup's planned $47 million expansion in Cleburne is now under construction. That's expected to triple total production to more than 5 million pounds of produce annually. "We're proud to have been one of the earliest—and now one of the largest—leaders in the space, creating fresh food and new opportunities for workers," says CEO Eddy Badrina. Read more here.
—
Comerica Bank Women's Business Symposium Is Coming to Irving October 27
⟫ The Comerica Bank Women's Business Symposium is returning to North Texas in an in-person format Thursday, October 27, from 10 a.m.  to 3 p.m. at the Irving Convention Center. Designed to help businesswomen "Learn, Connect, Grow & Celebrate" their potential, the networking event will feature (above, left to right) speaker and adviser Erica Dhawan, who's been called the "Oprah of Management Thinkers"; Aimée Mullins, an inspiring Paralympian, actor, model, and speaker; celebrity chef, radio host, and cookbook author Jamie Gwen, who's emceeing the event; and Cassandra Worthy, who's known as the world's leading expert on "Change Enthusiasm." For more info and to register, go here.
—
Dallas' HN Capital Partners Acquires Rosewood Mansion on Turtle Creek
⟫ The historic Rosewood Mansion on Turtle Creek—originally built as a private estate in 1925 before being transformed in the early 1980s by Caroline Rose Hunt into a premier hotel destination—has been acquired by Dallas-based HN Capital Partners. Terms of the transaction weren't disclosed. The hotel will continue to operate as a Rosewood Hotels & Resorts-managed hotel under HN Capital ownership, the private investor group said. "Our goal is to respect the hotel's history and work closely with the Rosewood team to further expand the luxury offerings," HN Capital Partners Founder Vipin Nambiar said, adding that new services will ensure the property "remains the most beloved hotel for the Dallas community and travelers alike."
---
Thursday, September 29
DFW International Airport Orders Fleet of CNG, Electric Buses
⟫ Building on its status of being the "first carbon neutral airport in North America," Dallas Fort Worth International Airport has put in an order with transit bus manufacturer ElDorado National to purchase 22 compressed natural gas-powered and four battery-powered buses. The subsidiary of Wisconsin-based specialty vehicle manufacturer REV Group said it expects to deliver the buses by next summer, making DFW one of 33 other airports to implement the vehicles. According to Ken Buchanan, executive VP of revenue management and customer experience at the airport, the buses will help transport the more than 70 million travelers that pass through the airport annually, while helping it reach the goal of net-zero carbon emissions by 2030.
—
Texas to Build EV Chargers Along 'Major Highways'
⟫ In more electrification news, Texas is taking the first step toward its goal of having an electric vehicle charging station in every county. With approval from the Federal Highway Administration, the Lone Star state plans to use $408 million in funding from the Bipartisan Infrastructure Law to begin building the stations. In the first year, TxDOT is looking to build more than 50 stations along major interstates, the Texas Tribune reports. Over the following years, the goal is to have at least one charger in all of Texas' 254 counties. According to the Tribune, while electric vehicles make up only around 1% of vehicles in the state, their number has tripled since 2020 to more than 150,000.
—
Lument Moving to New Dallas Office to 'Attract and Retain Top Talent'
⟫ Lument, a New York-based commercial real estate firm, is moving its Dallas offices. The company announced plans to move from its location in Uptown to a new more than 22,700-square-foot space on an entire floor at downtown Dallas' Plaza of the Americas development. With 120 employees at its local office, Lument's move will place it closer to its parent company Orix Corp. USA, which is in the Trammell Crow Center. In a statement, Lument CFO Bob Kirkwood said the move will position the company to meet client needs and "create a space that will attract and retain top talent." Lument has more than 30 offices across the U.S., per its website.
—
KeHe Distributors Opens its Largest Center in Dallas
⟫ KeHE Distributors, a North American wholesaler focused on natural and organic foods, has opened the largest distribution center in its network of 16 other facilities in Dallas—one that comes with "enhanced technology," including a climate-controlled ice cream room, robotics, and automation. The Illinois-based company announced the opening of the nearly 1-million-square-foot center this week, with Dallas City Councilmember Tennell Akins saying it will create more than 500 new jobs. KeHE said the new facility will help it provide "more dedicated support" to new and existing clients, with its VP of Operations Era Vaughn adding that the technology in the new center will allow it to "provide an expanded assortment of items." KeHE's new distribution center is located in far southern Dallas at 4450 Logistics Drive.
—
Dallas' Thomas O. Hicks to be Inducted into Texas Business Hall of Fame
⟫ Six business leaders from across the Lone Star State are set to be inducted into the Texas Business Hall of Fame —and one of them is from Dallas. A leader in the local private equity and sports business space, Thomas O. Hicks will be inducted at a ceremony put on by the Texas Business Hall of Fame Foundation in early November, joining others from Houston and Austin. A private equity veteran and former owner of the Dallas Stars and Texas Rangers, Hicks currently serves as the founder, chairman, and partner of local family office Hicks Holdings.  Hicks also currently serves as a senior partner and director at Dallas financial services platform The Beneficient Company Group, which recently announced plans to go public via a SPAC deal that values it at $3.5 billion. Read more about Hicks and see the other inductees here.
---
Wednesday, September 28
Report: Dallas Is Top U.S. Metro for Office Building Sales
⟫ With a steady stream of companies expanding and relocating to the region, it's no surprise that Dallas' office real estate market is hot. Citing a report from Yardi Systems, The Dallas Morning News reports that for the first eight months of the year, the city was No. 1 in the nation for office building sales, with nearly $3.5 billion in deals (including one for Element Towers in North Dallas, above). And that's not the only thing Dallas was noted for in the Yardi report. The city topped the list of metros with the largest increase in office-using business employment, a number that has grown by close to 10% over the last year. According to the DMN, business expansions and relocations have taken up more than 3.3 million square feet of space in DFW.
—
Jordan Spieth Foundation Donates Its Largest Gift Ever to Children's Health
⟫ The fundraising arm of Children's Health announced landing the largest gift ever made by the Jordan Spieth Foundation. The $500,000 donation will go toward the expansion of the pediatric health care provider's Children's Medical Center Plano, where a family support lounge in the newly expanded Allen Gill Center for Cancer and Blood Disorders will be named after the foundation, which was formed by the pro golfer and his family (Spieth is shown above with his wife, Annie). The hospital's 395,000 square-foot expansion—set to be completed in late 2024—will nearly double the size of the facility and expand its care programs in areas like cardiology, oncology, gastroenterology, and neurology.  
—
Founders Fund Aims to Invest in Veteran-Owned Small Businesses
⟫ National nonprofit Founders Fund is looking to invest in veteran-owned small businesses across the country. Through its Stephen L. Tadlock Fund, the organization is planning to distribute $1,000 in grant funding to 25 small business entrepreneurs. To qualify, U.S. businesses must be veteran-led and have between two and 50 employees. Applications are open through Oct. 18, with recipients planned to be announced on Veterans Day. According to Darlisa Diltz, managing director of the North Texas Entrepreneur Education and Training Center, which landed a grant last year, Founders First also helps with "gaining practical and tangible business best practices."
—
KERA Wants to 'Preserve Local Journalism' by Acquiring the Denton Record-Chronicle
⟫ In a move to "preserve local journalism," local public radio station KERA is looking to acquire the Denton Record-Chronicle. The move, which is expected to close next year, is being facilitated by The National Trust for Local News. While still working through the details, KERA said that a focus of the acquisition will be to keep Denton County's largest newspaper "local and hyper-focused on the issues and people" of the region. The announcement comes after KERA took over classical radio station WRR 101.1 FM earlier this year.
---
Tuesday, September 27
Trinity River Waterwheels Get a Design Reveal in Fort Worth
⟫ We told you last December about the solar-powered, trash-gobbling waterwheels coming to the Trinity River in Fort Worth. Powered by the sun and the river's current, two waterwheels costing around $600,000 each will be able to capture tons of floating pollution daily—keeping the waterway's surface pristine as it flows through Fort Worth. A canopy over each "trash interceptor" will be laden with solar panels capable of producing 30 kilowatt-hours of electricity each day. Now the city of Fort Worth has released a rendering of the waterwheel's design (above), Fort Worth Magazine reports. You can read all about the moored garbage munchers in our story here.
—
Perficient Brings its STEM Career Bootcamp to Dallas
⟫ Global digital consultancy Perficient is bringing its Bright Paths Program to Dallas, with the goal of attracting local talent. In partnership with Strayer University's Hackbright Academy and DevMountain, the St. Louis-based company's program focuses on providing STEM education and training bootcamp to underserved communities. The local program kicks off at the end of October, with up to 25 students attending the 16-week program. Upon graduation, some of the candidates will be offered jobs at Perficient in areas like software engineering and development. The company said that anyone living in or near the Dallas area can apply.
—
SunOpta's $100M Plant-Based Milk Plant in Midlothian Nears Production
⟫ Plant-based milk products will soon be flowing from Midlothian. Minnesota's SunOpta is close to finishing its $100 million, 285,000-square-foot Midlothian facility by the end of the year—making it the largest of the 12 other plants it operates across the U.S., Mexico, and Canada, The Dallas Morning News reports. Through a bacteria-free process, SunOpta plans to produce milks, teas, and broths from the facility. The company has already brought on 30 employees, with plans to reach up to 150 by the end of next year. Seeing room for growth, SunOpta has already unveiled plans for a 150,000-square-foot expansion to the facility to up its production space.
—
CEDIA Home Tech Expo Is Coming to Dallas This Thursday-Saturday 
⟫  The latest in cutting-edge home tech is on the way to Big D. The annual CEDIA Expo is coming to Dallas Thursday through Saturday, September 29-October 1, at the Kay Bailey Hutchison Convention Center. CEDIA says it's the only show dedicated to residential tech, aimed at home tech pros in the industry. Inside will be everything from home office video tech to connected products to an Innovation Hub. Outside, a 24,000-square-foot Destination Backyard will showcase things like a Séura weatherproof television (above). Over 150 sessions will be offered on new markets and emerging trends. For more info, go here.
---
Monday, September 26
Richardson Named a Top U.S. city for Esports Software Development
⟫ Site-selection firm The Boyd Company has released a list of the Top 25 U.S. and Canadian cities for esports software development. Richardson landed at No. 14 with a total cost of just under $19 million, a figure calculated based on operating a 50,000-square-foot center with 150 employees, NTX Inno reported. The study was based on the total estimated annual cost of operating an esports software development center in each city. Boyd notes that esports revenue is slated to reach $350 million in the U.S. this year and $1.41 billion globally—with expectations for $10 billion in global revenue by 2025, NTX Inno adds. 
—
Saltbox to Open Its Second DFW Co-Warehousing Facility
⟫ When startups and small companies can't afford a big office, they move into a coworking space. So what do they do when they need a warehouse? A lot of them call Saltbox, an Atlanta-based flexible logistics firm. Saltbox is opening a 128,000-square-foot co-warehousing facility in Carrollton, its second DFW location after opening one in Farmers Branch last year, the Dallas Morning News reports. The new location will offer 169 flexible warehouse suites and 10 offices, with tenants gaining access to a photo studio along with the loading docks.
—
The YTexas Summit Is Coming to AT&T Stadium This Friday
⟫ The field at AT&T Stadium won't have Cowboys on it this Friday. But it will have drones, robots, a self-driving Indy car, a military-grade helicopter, VR tech, and more. That's because YTexas, the network for businesses expanding, relocating, and growing in Texas, is presenting its annual YTexas Summit at the stadium in Arlington this Friday, September 30, from 10 a.m. to 3 p.m. The largest business symposium in the state, it will feature networking, exhibitors, panel discussions, live demos, and more. "Our event will demonstrate the scope and scale of Texas' massive $2 trillion dollar economy while also showcasing some of the state's most noteworthy and iconic brands," says YTexas CEO Ed Curtis. You can find out more, including ticket info, by going here.
---
Friday, September 23

The Most Popular Stories on Dallas Innovates This Week
⓵ HiFAB Studio and Plant in Grand Prairie Will Create Modern Modular Homes by Lake/Flato Architects
⓶ Dallas Route Optimization Startup Routora Aims to Help You Save Time, Money on the Road
⓷ Integrated Defense Products Relocates Its HQ from California to Rockwall
⓸ Comerica Bank Is Building a New Business and Innovation Hub at The Star in Frisco
⓹ 'A Global Influencer of Technology and Innovation': Richardson Opens HQ for Its Innovation Quarter
⓺ UNT Dallas' New Ryan Tower Is a Beacon of Promise in Southern Dallas
⓻ Follow the Money: Cerebro Sports Lands Mark Cuban Backing, Ryan Snags Tax Products from Thomson Reuters, and More
⓼ Plano-Based Universal EV Chargers Gets Nearly $10M in Federal Grants for Hotel EV Charging Expansion
⓽ Pier 1 Imports Owner Invests in Local Retailer Tuesday Morning in $32M Deal
⓾ Gamified Exercise, Medical Devices, and More: 10 Startups Bring Their Ideas to Techstars Physical Health Fort Worth Accelerator
More Things to Know
North Texas Giving Day Raised Over $62M from 94,000 Donors
⟫ Yesterday's 14th annual North Texas Giving Day raised over $62 million from more than 94,000 donors, reports the Communities Foundation of Texas, the nonprofit that founded and leads the event. The donations were raised for over 3,200 participating nonprofits serving across 20 counties in the region. All together, North Texas Giving Day has raised over $500 million since its launch in 2009. But the money given this year wasn't just from locals—gifts were sent from all 50 states and 41 countries, the foundation says. Three weeks of early giving boosted the total in the run up to yesterday, with concerts, community events, and festivals prepping people to give. Dave Scullin, the foundation's president and CEO, says the funds raised "will do a tremendous amount of good for our community." This year's event was presented by Amazon.
—
Report: Texas is America's No. 1 State to Launch a Business
⟫ Texas is the No. 1 Best State to launch a startup in the U.S., according to a new report from Lensa, the jobs and recruitment platform. "Texas saw 492,243 new business applications in the last year, beaten only by California and Florida. This demonstrates just how many ambitious entrepreneurs there are in Texas," the report states. Lensa notes that Texas' corporate tax rate is just 3.95%, ranking it in the top 10 and helping small business owners maximize their profits. Texas also made the list of top 15 states for cost of living, which Lensa says can help startup entrepreneurs bootstrap their businesses. Texas was followed in the Best State Top 5 list by Georgia, California, Illinois, and North Carolina.
—
Dallas' Historic Magnolia Building Is Getting a $65M Makeover
⟫ The landmark Magnolia Building in downtown Dallas is slated to get a $65 million redevelopment beginning in early 2023, reports the Dallas Morning News. The former headquarters of the Magnolia  Petroleum Company, which merged with Mobil Oil in 1959, is famous for the winged pegasus that crowns it. The building was turned into the Magnolia Hotel in the late 1990s, and was purchased last year by Grapevine-based hotel company NewcrestImage. Gensler's Dallas office will be doing the redesign, which is expected to be completed in 2024, the DMN writes.
—
Mavericks' Luka Doncic Turned Into Digital 'MetaHuman' on TikTok
⟫ Dallas Mavericks superstar Luka Doncic turned his TikTok account over yesterday to a "digital metahuman" version of himself that can interact with fans—and grow increasingly "smarter" along the way, WFAA reports. You can see real-life Luka helping to initiate the process in this tweet. The tech behind Luk.AI is called "MetaHuman Creator," a browser-based software tool run by Epic Games' Unreal Engine 5. Epic Games says the tech "empowers anyone to create photorealistic digital humans, complete with hair and clothing, in minutes."
---
Thursday, September 22
Toyota, Kenworth Prove Fuel Cell Electric Truck Capabilities
⟫ Plano-based Toyota Motor North America and Kenworth Truck Company say they've proven the capabilities of their jointly designed "Ocean" heavy-duty, Class 8 fuel cell electric vehicles. A potential zero-emissions replacement for diesel-powered trucks, the EVs were developed as part of the Zero- and Near-Zero Emissions Freight Facilities (ZANZEFF) "Shore to Store" project in the Los Angeles area. The Ocean has a range of around 300-plus miles when fully loaded to 82,000 pounds, the companies say—adding that with no downtime between shifts for charging and a relatively short 15- to 20-minute fill time, the FCEVs could run multiple shifts a day and cover up to 400 to 500 miles. A Toyota chief engineer says the successful demonstration "opens the door to even broader future deployment."
—
Dallas-based Cinemark Is Bringing Multi-Wall Tech to Texas Theaters
⟫ Like going to movies, but tired of only seeing them on one wall? You're in luck. Dallas-based Cinemark is partnering with South Korea's CJ 4DPLEX to bring a new way of seeing movies to Texas theaters: ScreenX, an immersive, 270-degree format with images appearing on the left and right cinema walls. Recent ScreenX films have included Elvis, Bullet Train, and Top Gun: Maverick. ScreenX works closely with filmmakers and studios to ensure the highest quality presentation of the film in select key scenes, Cinemark says. The companies plan to convert auditoriums in six Cinemark theatres in Texas and California by year end
—
Alto Is Giving Away Boots and Beer for State Fair Tailgating Season
⟫ Alto, the Dallas-based rideshare service now operating in six markets nationwide, is kicking things up a notch for the tailgating and State Fair of Texas season. From Oct. 1 through Oct. 7, riders will find a scratch off ticket inside their Alto ride. If you find three gold boots, you've won the grand prize of a $2,000 gift card for Lucchese boots. And starting Oct. 2, every Alto vehicle will have complimentary EIGHT beer (Troy Aikman's newly launched brand, get it?) waiting for riders. Depending on how the Cowboys do in the New York Giants game Monday night, you might need to find some extra, too. 
---
Wednesday, September 21
Al Franken to Receive the Dallas VideoFest's Ernie Kovacs Award Thursday
⟫ Former U.S. Senator and Saturday Night Live comedian Al Franken will receive the Dallas VideoFest 2022 Ernie Kovacs Award in an event that begins Thursday at 7:30 p.m. at the Texas Theatre in Oak Cliff. VideoFest Founder Bart Weiss will present the award. Franken will be attending along with Joshua Mills, son of Edie Adams, who was married to legendary TV comic Ernie Kovacs until his death in 1962. "Many comedians today talk about the tremendous influence of David Letterman and Conan O'Brien, and deservedly so," Franken said in a statement. "Both have inspired today's generation of comedians in the same way that Kovacs inspired me and so many others." Once the award is handed out, the 2006 documentary "Al Franken: God Spoke" will be screened. Tickets are available here.
—
Report: Dallas Is No. 2 in the U.S. in Fastest-Growing Tech Salaries
⟫  Careers marketplace Hired is out with its annual State of Tech Salaries report, and anyone following the North Texas tech jobs boom of the last year knows we probably came out well. How well? Dallas-Fort Worth ranks No. 2 in the U.S. in average local tech salary increases, with an 11.3% increase. Only Philadelphia ranked higher in the category, with an 11.9% increase. "The hiring climate this year has been full of contradictions and challenges," Hired CEO Josh Brenner said in a statement on U.S. tech jobs overall. "We've seen climbing salaries, aggressive hiring, and layoffs—all at once. However, the hiring landscape remains competitive as companies innovate and diversify their teams through remote work."
—
'Flagship Suite' Premium Seating Coming to American Airlines
⟫  Fort Worth-based American Airlines has unveiled a nicer way to fly by introducing its new Flagship Suite premium seating. As seen above on the Boeing 787-9, the new seats will have sliding privacy doors. Once inside your cloud-piercing domain, American says you'll be "surrounded with comfort and expansive personal surface and storage areas." The seat's chaise lounge position can be converted into lie-flat seating to make those long-haul flights go by in a blink. But don't pack your bags yet—Flagship Suites won't be available until 2024, with new deliveries of American's Boeing 787-9 and Airbus A321XLR aircraft. The airline will also be retrofitting some existing aircraft with the new suites by late 2024.
—
Chicago Title Becomes First Tenant of The QUAD in Uptown
⟫ After breaking ground earlier this year, Dallas' Stream Realty Partners has landed its first tenant for its 12-story The QUAD in Uptown, which is expected to open doors in early 2024. While not moving far, Chicago Title has inked a deal to take up 20,000 square feet of space in the building. Previously, the company had a 15,600 square-foot space on a building the same site as The QUAD. Clark Pulliam, Chicago Title's director of operations and counsel, said the move will provide an easier commute for employees as well as providing amenities for client meetings. In addition to office space, the 345,000-square-foot building will offer features like a "penthouse amenity club" and fitness studio, along with surrounding green and retail space.
---
Tuesday, September 20
DFW Airport Named No. 2 "Most Connected" Airport in the World
⟫ OAG, a leading data platform for the global travel industry, released its Megahubs 2022 list today. Of the Top 50 "most internationally connected airports in the world," Dallas-Fort Worth International Airport now ranks No. 2. The North Texas airport made a big leap from its 2019 ranking, when it placed No. 19. Only Chicago's O'Hare International Airport ranked higher, with a total of 66 international destinations served. OAG noted that American Airlines is the dominant carrier at DFW Airport, with an 85% share of flights.
—
MoneyGram International Helps Empower Digital Payments for Millions in Asia, Africa, Middle East
⟫ Through an expanded strategic partnership with Emirati tech and investment group e& International, Dallas-based MoneyGram International is helping empower digital payments to 160 million people across Asia, Africa, and the Middle East. Utilizing MoneyGram's network of locations and services, the millions of e& customers will be able to send real-time payments globally via e&'s money mobile wallet. The companies said the service is now live in Saudi Arabia, the United Arab Emirates, and Afghanistan, with Egypt, Pakistan, and "several other markets in Africa" launching over the next few months.  "As a result of our strategy to invest in our digital network that now extends to over 100 countries, we're seeing increased demand to access our global platform," says MoneyGram's chairman and CEO Alex Holmes (above).
—
Proposed Development Could House More Than 300 Families in Oak Cliff
⟫ A proposed development in Oak Cliff could potentially provide housing to more than 300 families, with the goal of focusing on ownership rather than rentals. The proposed 63-acre mixed-used development—called the Parks at Oak Cliff—is led by real estate development firm Oak Cliff Investment Fund (OCIF), the Dallas Observer reports. In addition to alleviating affordable housing needs in Southern Dallas, the project hopes to build community and economic development through things like health clinics, cultural centers, and hotels. After gathering community feedback and drawing up concepts, the OCIF is in the process of raising funds to purchase land, with plans to begin construction next year.
—
Boss Women Media Launches Three-City Tour
⟫ In partnership with Amazon's Black Business Accelerator, Dallas education and empowerment platform Boss Women Media is launching a new initiative. Called Building Women for the Future, the three-city popup event is aimed at providing female entrepreneurs of color the "tools and resources needed to create successful brands and businesses." In addition to programming and networking, the initiative will include pitch competitions, with the goal of providing $10,000 investments to five winners. Building Women for the Future kicks off in Washington, D.C. on September 23, before rolling into Dallas on September 30 and Atlanta on October 23.
—
Two DFW Eateries Make New York Times' Top 50 Restaurant List
⟫ The New York Times is out with its Top 50 Restaurant List for 2022, and two local eateries made the grade. One is Sister, the "Italian-ish" restaurant on Lower Greenville in Dallas, which lives in the hallowed former home of the legendary The Grape. (Sister is from Duro Hospitality, the group behind The Charles, Bar Charles, and an upcoming restaurant in the former Highland Park Pharmacy.) The other is Smoke'N Ash B.B.Q. in Arlington (above), whose owners Patrick and Fasicka Hicks fuse Texas barbecue with Ethiopian fare. The Times says the restaurant's "vibrant Ethiopian flavors" are "an ideal match for barbecue." Only one other Texas restaurant made the list: Canje, a Guyanese-Caribbean spot in Austin.
—
Burleson's BTX Best Fest Offers State Fair-Inspired Foods
⟫  Participating restaurants in Burleson, just south of Fort Worth, have worked up their own State Fair-inspired culinary creations for the 2022 BTX Best Fest. The items above are just some of the delights on offer (Fried Oreo Truffles? Yum).Diners can go here to vote for their favorites and find out how to get a "passport" stamped by each restaurant they peruse, with a prize package awarded by participating businesses. Alex Philips, economic development director at City of Burleson Economic Development, wrote on LinkedIn that this is BTX Best Fest's third year. It was originally launched when the State Fair of Texas was cancelled due to the pandemic.
---
Monday, September 19
Siemens Partners With sustamize to Add Carbon Footprint Calculator to Its Platform
⟫ Plano-based Siemens Digital Industries Software is collaborating with climate tech company sustamize GmbH to add Carbon Footprint Calculator software to the Siemens Xcelerator platform. The new solution enables companies to measure, simulate, reduce, and track their product carbon footprint early in the development phase. Siemens VP of sustainability Eryn Devota says the solution can help companies "avoid hazardous materials, use materials and energy efficiently, develop clean manufacturing procedures, and help to accelerate the transition to net zero."
—
JCPenney to Expand JCPenney Beauty Experience Nationwide in October
⟫ In a partnership with e-commerce destination thirteen lune, Lewisville-based JCPenney has announced plans for a nationwide rollout of its new JCPenney Beauty experience. Beginning in October, the inclusive experience will expand from 10 pilot locations to over 600 stores by spring 2023. Thirteen lune focuses on "beauty brands created by Black and Brown founders that resonate with people of all colors." According to the Dallas Morning News, the offering was created to replace Sephora in-store shops in JCPenney's brick-and-mortar stores. The first DFW JCPenney stores to get the new experience will be in Fort Worth, Frisco, and Denton; Town East Mall in Mesquite already launched it in the pilot phase.
—
Uber Rolls Out Electric-Only Ride Option in Dallas as Part of Sustainability Effort
⟫ Uber customers in Dallas can now request more than just a ride. With a click of a button on the Uber app, they can go electric in a premium EV like a Tesla, Polestar, or Ford Mustang Mach-E. Uber's Comfort Electric service debuted four months ago in a few California cities. Now, partnering with Hertz, Uber is enabling 25,000 drivers in Dallas and 24 other cities to rent an EV to pick up passengers. The program is part of Uber's commitment to becoming a zero-emissions mobility platform by 2040.
—
Dallas Holocaust and Human Rights Museum Launches First Brand Campaign
⟫ From its new 55,000-square-foot home in downtown Dallas' West End, the Dallas Holocaust and Human Rights Museum offers a wide array of cutting-edge exhibits and immersive education resources. Now it's getting the word out in its first big 360-degree brand campaign. Local agency of record Tegan Digital, which already redesigned and launched a new website for the museum, will kick off the campaign this month across connected TV, out of home, print, digital displays, paid search, and paid social. Tegan client services VP John Herrington says the campaign will help the museum fulfill its mission to "keep the truth of history alive and accessible for new generations and to continue inspiring people to stand up to injustice."
---
Friday, September 16

The Most Popular Stories on Dallas Innovates This Week
⓵  Dallas-Based Texas Brand Bank Will Merge with 121-Year-Old Harmony Bank, and Take Its Name
⓶ Dallas Water Commons Project Will Transform 17 Acres of Wetlands Into a Public Greenspace in The Cedars
⓷ Dallas Startups Deposits.com and DUKE.AI Land Google As New Backer
⓸ Innovative Greenspace Coming to Frisco Is Named 'Kaleidoscope Park,' Gets Its Own Foundation
⓹ DI People: EarthX, Match Group, Bonton Farms, and More Make Leadership Moves
⓺ Pier 1 Imports Owner Invests in Local Retailer Tuesday Morning in $32M Deal
⓻ Hitachi Vantara Opens First North American Cloud and Engineering Center in Dallas
⓼ Meet the 43 Finalists for the 2022 Tech Titans Award
⓽ 'Fast N' Loud' Star Richard Rawlings On Selling His Collection and Opening Two New Venues
⓾ Comerica Bank Is Building a New Business and Innovation Hub at The Star in Frisco
More Things to Know
Fort Worth Pledges $15M to Advance the National Juneteenth Museum
Slated to be built in Fort Worth's Historic Southside neighborhood, the planned $70 million National Juneteenth Museum aims to turn an annual holiday into a year-round global attraction. To advance the project, the Fort Worth City Council voted unanimously Tuesday to pledge $15 million for the museum's development.  Designed by the New York office of Denmark-based Bjarke Ingels Group—which co-designed the stunning new Google HQ in Northern California—the building will house the museum on its second level, with a business incubator, restaurant, 250-seat amphitheater, and storefronts at ground level.
"Literally and figuratively, it was designed to be a beacon of light in an area that has been dark for a very long time," says Jarred Howard, principal of the project's developer.
—
Player Analytics Startup Cerebro Sports Lands Pre-Seed Funding from Mark Cuban
⟫ After inking agreements with a number of collegiate and NBA teams, Dallas-based Cerebro Sports is looking to "break down barriers across the basketball industry" with funding from someone who knows a thing or two about the sport: local billionaire and Dallas Mavericks owner Mark Cuban. Using its technology, the company provides data and analytics on basketball players to help in the recruitment process, with the goal of making it more objective. Launched last year, Cerebro said it plans to use the pre-seed funding to help scale internal data operations, in addition to growing its institutional client base as it gears up for the release of its consumer offering. Eventually it aims to add more sports to its platform.
—
TGI Fridays Inks Its 'Most Significant Development Agreement' with Increased Asia Expansion
⟫ In what it calls the "most significant development agreement" in its history, Dallas-based TGI Fridays has entered a 10-year partnership agreement with Singapore franchisor Universal Success Enterprises to bring 75 new restaurants to South and Southeast Asia. Adding to the 385 franchised locations TGI Fridays has in more than 52 countries, the deal is expected to drive more than $500 million in revenue over the course of the agreement for the company. The announcement comes as TGI Fridays said it has seen its same-store sales grow on average by 23% globally.
—
United Way of Metropolitan Dallas Kicks Off $120M Fundraising Effort
⟫ The United Way of Metropolitan Dallas is kicking off its annual fundraising effort with the goal of raising $120 million over the next three years. It's already got $3 million in backing via $1 million donations from Comerica, Pepsico Foods North America, and Trinity Industries, The Dallas Morning News reports. Money raised will help the organization fund regionally focused projects in areas like education, income, and health. According to the DMN, United Way raised $79.1 million last year.
—
Site Selection Magazine Explores Fort Worth's 'HOT Business Climate'
⟫ Fort Worth has gone from being the country's 15th largest city in 2017 to its 13th largest today. According to Site Selection Magazine, that growth is thanks in part to the city's regional development, entrepreneurship, and innovation. On the entrepreneurship and innovation side, the magazine points toward early-stage companies like Revitalize Charging Solutions and supporters like startup incubator TechFW, along with established tech firms like Linear Labs, which are collectively helping drive new innovations, especially in the realm of mobility. The magazine also spotlights health care innovation being driven in large part by the UNT Health Science Center. In addition, it says that public-private partnerships in the city have helped add thousands of housing units and millions of square feet of commercial space, all of whicFh are making Fort Worth attractive to new residents and businesses.
—
German Medical Device Firm ulrich medical Relocates U.S. HQ to Plano
⟫ German spinal implant-focused medical device company ulrich medical is relocating is U.S. headquarters from Chesterfield, Missouri to Plano—a move expected to begin in Q1 of next year. While not disclosing names, the company said the move follows a sales agency agreement with "a premier global orthopedic leader," driving the need for a larger facility. President and CEO Hans Stover calls the move in the company's "best strategic interest," with his company saying it chose Plano due to the region's talent pool and "business-friendly environment."
---
Thursday, September 15
'Choreographed' Interactive Fountain Opens at Klyde Warren Park
⟫  By day, it's a 5,000-square-foot splash pad with enough room for hundreds of kids. After sunset, it's a light and music show with dancing waters lit in varied hues. It's the newly opened Nancy Best Fountain at Klyde Warren Park in downtown Dallas, funded by a gift from park board member Nancy Best and her husband Randy. Created by Fluidity Design Consultants, it features three stainless steel "trees," 14 "rosebud" bubblers, and 106 tiny nozzles that can burst out giant "leaves" at the same time. Your move, Mother Nature. 
—
Amazon Is Planning a New Data Center in DeSoto 
⟫  Here's one more sign of the data center boom in North Texas: Amazon is planning to build a nearly 30,000-square-foot data center in DeSoto just south of Dallas, reports the Dallas Morning News, with the project slated to begin in early 2023 before completion in 2024. Amazon Data Services acquired the vacant 9-acre-plus site for the center near Hampton Road and I-20 late last year, the DMN says, adding that Dallas-based HKS Architects is drawing up the center's design. 
—
Dave & Buster's To Open 11 Locations Across the Middle East
⟫ Dallas-based restaurant and arcade entertainment powerhouse Dave & Buster's has signed its first-ever multi-country international expansion deal with Saudi Arabia-based Abdul Mohsen Al Hokair Holding Group. The franchise partnership aims to open 11 Dave & Buster's units, with the first ones located in the Kingdom of Saudi Arabia, followed by later openings in the United Arab Emirates and Egypt. For its Middle Eastern expansion, the company says it plans localized menus "with high regional resonance" along with a "differentiated and unique amusement strategy and packages."
—
Dallas Agency Is the First to Join Roku's TV Streaming Ad Program for Small and Medium Businesses
⟫  Dallas-based Camelot Strategic Marketing & Media has signed on to be the first agency to join Roku's certified partner program for its OneView TV streaming advertising platform. Camelot will use the data, tech, and tools from Roku's platform to make it easier for small and medium businesses to place ads on ad-supported networks and apps within the growing streaming universe.  "Camelot prides itself on building fact-based, insights-driven programs for our clients, which is why we chose OneView to deliver the best TV ad experience," CEO Sam Bloom said in a statement.
---
Wednesday, September 14
9-Year-Old Kidpreneur Tastes Sweet Success in Texas Pitch Competition
⟫ Skylar Lewis, who owns Skylar's Sweet Snacks, squeezed out a big win in today's Texas Junior Small Business Pitch Competition. Presented by Lemonade Day in partnership with the Governor's Commission for Women, the ambitious young entrepreneur from Ellis County won $1,000 from the Beacon State Fund in the North Texas region pitch.
—
North Texas Taxi Mom Is Regional Winner in Governor's Commission for Women Pitch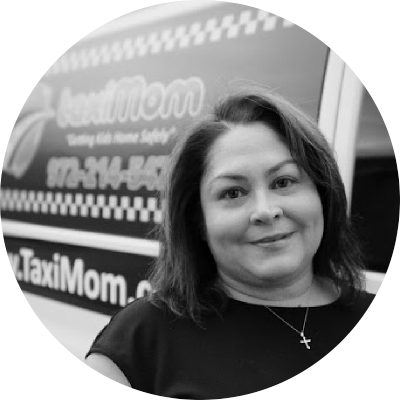 ⟫ In related pitch news, Taxi Mom Founder Yolanda Stevenson won the Women-Owned Small Business Pitch Competition for her innovative business. The North Texan was awarded the regional grand prize of $7,000 by the Beacon Street Fund and the Governor's Commission for Women. Stevenson founded the business as a solution to bus shortage issues in her part of town. Her "why" is simple, she says in a post on the company's website: "I needed a service like this myself when I was working full-time, especially on those days when you're stuck working late or in traffic. You know that feeling when you start to panic because you're late picking your child up, and when you arrive, your child is sitting in the school office because all of the other kids have gone home." The name Taxi Mom is meant to say it all: It "supports what we do and offers a 'comfort feeling' to our parents." Her business currently serves 15 areas in DFW, Houston, Austin, and Waco.
—
Fort Worth's Nacuity Partners to Fight Rare, Fatal Disease in Iceland
⟫ Fort Worth-based biopharma firm Nacuity Pharmaceuticals is looking to use one of its therapies to help fight a fatal disease most commonly found in Iceland. Through an exclusive licensing agreement and strategic partnership, Arctic Therapeutics International can develop and commercialize Nacuity's NPI-001 therapy to fight a rare disease that causes paralysis and dementia in young adults. Nacuity chairman, co-founder, and CEO Halden Conner (above left, with Arctic CEO Ívar Hákonarson) says Nacuity is forwarding its "mission to develop therapies that stop oxidative tissue damage." The clinical-stage company is a leader in treatments for oxidative stress, a driver of blinding eye diseases and other serious chronic conditions. In June, Nacuity landed a $16.5 million Series B funding round led by the Foundation Fighting Blindness.
—
Catalyze Challenge Winners Get Career-Connected Learning Awards of Up to $500K
⟫ The Catalyze Challenge—a joint venture between American Student Assistance, Arnold Ventures, the Bill & Melinda Gates Foundation, the Charles Koch Foundation, and others aimed at funding great ideas in education— has unveiled the latest round of 25 grant recipients who could receive up to $500,000 in funds. The awardees were picked out of 550 total applicants for the $5 million challenge round. North Texas-related awardees include The SkillUp Coalition/LevelUp Dallas, which helps students pursue career paths based on their preferences via curated content and training programs on its online platform, and Stepmojo, a hybrid credential-bearing computer science pathway with a presence in North Texas.
Per Catalyze, The SkillUp Coalition/LevelUp Dallas supports students in grades 10-14 in pursuing a career path based on their preferences via an online platform. Students are given curated career recommendations and connected with vetted training programs to pursue the options.'
Stepmojo Education "supports students to take 'steps' to increase their 'mojo'" (aka special talents). The program aims to "radically" expand a student's access to high-quality, live online courses through its platform. North Texas-based Bret Gosselin works with course developers and aligns on the organization's approach, he says. 
---
Tuesday, September 13
Dallas County Commissioners Eye Plans to Renovate or Relocate Jail, Courthouse
⟫ Dallas County commissioners are looking at plans to renovate or demolish the Dallas County criminal courthouse and jail located just across the river from downtown. If it goes with a teardown, the current jail and courthouse would be relocated, with a smaller, "smarter" jail focused largely on violent offenders. The issue is the rising costs of updating the jail facility to meet new standards, WFAA reports. If relocated, new space for economic development would open up in an area that has been underdeveloped for decades. Commissioners are currently in the process of naming members to a committee to make recommendations, which will likely take more than a year. So far, WFAA says Country Judge Clay Jenkins plans to tap Noé Hinojosa, Jr., chairman and CEO of Estrada Hinojosa, and commissioner J.J. Koch has asked former Irving Police Chief Jeff Spivey to be part of the committee.
—
Award-Winning Art Critic Jerry Saltz Is Coming to UNT Wednesday for a Lecture and Book Signing
Award-winning art critic Jerry Saltz will be at the University of North Texas Wednesday (September 14) for a 7 p.m. lecture and book signing. Saltz, senior art critic for New York magazine and Vulture, won the 2018 Pulitzer Prize for criticism and a 2019 National Magazine Award. Known for his witty, provocative writing style, Saltz has been called "a critic of the people" by Architectural Digest for attracting a broader audience to fine art while celebrating works by long-overlooked artists. The event will be held at University Union Lyceum 326 and is presented by the Mary Jo & V. Lane Rawlings Fine Arts Series. Tickets are available here.
—
Blackstone Firm Revantage Plans New Dallas Office for Team of 160
⟫ Chicago's Revantage, the corporate service-providing arm of global investment giant Blackstone, is eyeing office space around downtown Dallas to house at least 160 employees. The Dallas City Council will vote soon on a $1 million incentive package that would require Revantage to take at least 50,000 square feet of space by the end of next April and offer full-time salaries of $120,000, per The Dallas Morning News. The firm already lists more than 30 open Dallas positions in a wide range of functions on its website. A new Dallas office would add to Revantage's presence in the U.S., Europe, and Singapore. The DMN says potential Revantage sites include Uptown's new Quad building, 23Springs (above), downtown's East Quarter development, Victory Park, and The Epic in Deep Ellum.
—
Ericsson and AERPAW Collaborate on 5G Drone Research for Smart Agriculture
⟫ Global telecom company Ericsson, which has its North American headquarters in Plano, is working with the National Science Foundation-funded Aerial Experimentation and Research Platform for Advanced Wireless and a handful of other industry partners to show off the 5G capabilities for using drones to support "smart agriculture." In a demo, the orgs remotely flew a drone over a cattle field to collect information on grazing patterns. Ericsson's Per Wahlen wants to show how network coverage can safely expand drone use beyond line-of-sight to help expand the tech's use. In the ag space, drones can help with animal monitoring and tracking, along with supply delivery.
---
Monday, September 12
Southlake's Trukera Medical Launches 'First and Only' Portable Osmometer
⟫  Southlake-based Trukera Medical—formerly known as TearLab Corporation before its rebranding last week—has launched what it calls the "first and only" portable osmometer in the U.S. Used to measure patients' corneal health, the handheld ScoutPro system enables eye care practices to do lab testing for hyperosmolarity quickly and efficiently. "Toxic hyperosmolarity damages sensitive corneal nerves and may cause refractive instability," said Dr. Lisa Nijm, a corneal surgeon in Illinois and Trukera's chief medical advisor for ophthalmology. "As cornea and cataract/refractive specialists, we're cognizant of the importance of this to our surgical outcomes and the overall health of our patients' eyes."
—
Spacee launches HoverTouch Wall
⟫ Addison-based computer vision and AI solutions startup Spacee is launching new technology that enables businesses to turn a wall into an interactive experience. The HoverTouch Wall is a 100-inch "screen" that allows users to interact with digital content, manipulating it without the need to touch it. The company said it has applications from retail and manufacturing to communications and marketing. According to CEO Skip Howard, the technology "empowers businesses to better use their space, creating interactive displays on any spare wall, while providing that invaluable user data that is so readily available in the online world."
—
A 1.76M-SF Industrial Project is Going Up in Forney
⟫ In partnership with investment giant Principal Real Estate Investors, Dallas' Holt Lunsford Commercial Investments is looking to bring a 127-acre business park to Forney. The Gateway Crossing Logistics Park will feature three buildings totaling more than 1.76 million square feet—the largest of which is more than 1 million square feet. The firms said the project will also feature built-to-suit offices and will target businesses in areas like e-commerce, manufacturing, and distribution. The expected delivery date is late 2023. 
---
Friday, September 9
The Most Popular Stories on Dallas Innovates This Week
⓵ Innovative Greenspace Coming to Frisco Is Named 'Kaleidoscope Park,' Gets Its Own Foundation
⓶ UT Southwestern Opens Its Largest Regional Medical Center at RedBird in Southern Dallas⓷ China's NetDragon Has a New Robot CEO—and North Texas Ties
⓸ Legendary Dallas Innovator John Carmack Raises $20M for Artificial General Intelligence Startup Keen Technologies
⓹ Wealth Management Tech Startup VRGL Raises $15M to Help Firms Acquire Clients, Manage Proposals
⓺ Innovative Spaces: PGA of America Unveils Its New $33.5M Headquarters in Frisco
⓻ City of Fort Worth Appoints Chief of Strategy and Innovation
⓼ Meet the 43 Finalists for the 2022 Tech Titans Awards
⓽ Dallas-Based DataBank Sells 35% Stake for $1.5 Billion
⓾ The Last Word: American Airlines CEO Robert Isom on Fort Worth Mayor Mattie Parker's Podcast
MORE THINGS TO KNOW
Tall Wall: Summit Gym Opens New Outpost in Grapevine
⟫  Summit Gym is reaching new heights in Grapevine—literally. It's opened a new 36,000-square-foot rock climbing, yoga, and fitness gym with what it calls "more wall space than any gym" in DFW. With 50-foot walls, over 12,000 square feet of rope climbing, and 6,000 square feet of bouldering, it's Summit's seventh facility across North Texas and Oklahoma. Summit CEO Jason McKenzie promises a "Texas-sized climbing experience" for a DFW climbing community he says has grown significantly over the past 20 years. If the photo above makes you dizzy, don't worry—the gym also has yoga and fitness studios plus a full layout of cardio and weight equipment. 
—
Dallas Water Commons Project Will Create a Wetlands Greenspace Attraction in The Cedars
⟫ The Dallas Water Commons project, slated to break ground in 2024, will transform 17 acres of wetlands in Dallas' Cedars neighborhood into something both beautiful and purposeful: a public greenspace with hike and bike lanes that will cleanse and filter 650 million gallons of run-off stormwater each year. A big bonus: protecting the wetlands habitat and the species that live and breed there. "This is a game changer for Dallas," says Vickie Meeks, a local artist and member of the project's advisory board.
—
Report: Texas is the No. 1 Destination for Rich Young Professionals
⟫  According to a new study from SmartAsset, Texas was the most popular destination for wealthy millennials between 2019 and 2020. More than 15,000 millennials earning $100,000 or more a year moved to the Lone Star State, while only about 11,200 left. That led to a net inflow of around 3,800 "rich young professionals," SmartAsset says—more than in any other state. Florida and Washington were the second- and third-ranked states at attracting these cash-happy young people. For the study, SmartAsset defined "rich young professionals" as being under age 35 with a $100K+ income. (Whether $100K a year truly makes one "rich" is open to argument, of course—and perhaps calls for another study.)
—
Fair Park Seeks Tenants for Its Band Shell and the Magnolia Lounge and Margo Jones Theater 
⟫  Fair Park is looking for organizations that want to become tenants at two of its historic attractions. One is the Fair Park Band Shell (above), which sprawls across 7,175 square feet and has seating for 3,800. The other is the Magnolia Lounge and Margo Jones Theater, an Art Deco landmark built in 1936 that offers 6,100 square feet and a 100-seat theater. Fair Park says it will consider proposals for uses in the arts, civic, culture, educational, entertainment, recreational, retail, food and beverage, and other park-activating uses. For more info, contact Alyssa Arnold at Fair Park First. Responses are due by 2 p.m. October 19.
—
Rooftop Cinema Club Coming to Downtown Fort Worth Hotel
⟫  Fort Worth's Wheelhouse Innovations is slated to design and build out a Rooftop Cinema Club venue on the The Terrace of the Worthington Renaissance Hotel in downtown Fort Worth. The club promises to be the "ultimate open-air cinema experience" with a mission to transform nights at the movies into "cinematic events like no other." with city skylines, sunsets, starlit evenings, food and drink, and iconic movies on a big screen. Wheelhouse says it will construct the box office, food concessions, a cocktail bar, and a storage building as part of the project.
---
Thursday, September 8
Fort Worth Police Call License-Scanning Camera Tech a 'Game Changer'
⟫  The Fort Worth Police Department has been using a Flock Safety security camera system to scan license plates on city streets—and Police Chief Neil Noakes told Fox 4 News "the technology has been a game changer." His department uses the cameras in high-traffic areas throughout Fort Worth, scanning for license plates involved in offenses like felonies, stolen vehicles, and other major crimes. In one case last May, the tech was used to arrest a man who allegedly flew a drone carrying drugs, mobile phones, and MP3 players into Fort Worth's federal medical prison.  Flock Safety's Josh Thomas told Fox 4 his company works with over 2,500 cities across the U.S. and helps solve between "700 and 900 crimes every single day."
—
GameStop Ramps Up Its NFT Focus, Partners with FTX US Crypto Exchange
⟫  Last May, Grapevine-based GameStop launched a digital asset wallet for cryptocurrencies and NFTs. Yesterday it doubled down on the strategy by announcing a new partnership with FTX US, a cryptocurrency exchange. "The partnership is intended to introduce more GameStop customers to FTX's community and its marketplaces for digital asset," GameStop said in a statement. "In addition to collaborating with FTX on new ecommerce and online marketing initiatives, GameStop will begin carrying FTX gift cards in select stores." As part of the team-up, GameStop will be FTX's "preferred retail partner" in the U.S.
—
Dallas-Based Istation Will Provide Free Math and Reading Instruction to Ukrainian Refugees in Poland
⟫  Dallas- based Istation—an education technology leader founded in 1998—has signed an agreement with Poland's Ministry of Education and Science to provide its digital reading and math curriculum to students in Poland. The initiative specifically aims to assist Ukrainian refugee students, many of whom have fled to nearby Poland to escape the ongoing war with Russia. Students will receive Istation's services and programs at no cost to the student. CEO Richard Collins says his company is honored to be selected "to support the needs of Ukrainian refugees, and we look forward to serving as a collaborative partner to Poland throughout this implementation."
---
Wednesday, September 7
Report: DFW Female Founders Have Raised Nearly $1.2B Since 2020
⟫  Dallas-Fort Worth is the No. 4 fastest-growing metro in the U.S. for female-founded startups since 2020, according to a new PitchBook report. These DFW startups have seen a 158% growth in capital raised since 2020 compared to funding raised from 2008 to 2019, hauling in a total of almost $1.2 billion since 2020, PitchBook's data shows. Among the fastest-growing major metro areas in the category, only St. Louis, Phoenix, and Austin showed more growth than DFW. Average deal value for DFW female-founded startups has increased as well, shooting up  more than 89%—second only to St. Louis in the U.S. 
—
Southlake's TearLab Rebrands as Trukera Medical, Plans Expansion in Corneal Health
⟫  TearLab Corporation—a Southlake-based developer and marketer of corneal health technologies—is rebranding under the new name Trukera Medical as it targets a broader set of "unmet needs across corneal health." The company says its flagship testing device, the TearLab Osmolarity System, has been used over 24 million times worldwide. The first new product under the Trukera Medical brand will be announced and launched at the World Cornea Congress in Chicago September 28-29. "Our vision is to be the world's leading and most trusted corneal health company for providers and patients," Trukera Medical CEO Adam Szaronos said in a statement.
—
Dallas Apartment Investor S2 Capital Raises $400M for First Fund
⟫ Blowing past its initial goal of $250 million, Dallas-based multifamily investor S2 Capital announced the final close of its first investment fund—titled S2 Multifamily Value-Add Fund I, LP—hitting a hard cap of $400 million. The firm said it was able to raise it all in eight months. S2 says it will use the money to continue its focus of investing in apartment properties across the Sun Belt region. With $6 billion under its management, S2 has acquired around 46,000 multifamily units with about $7.5 billion in transaction volume since its founding a decade ago.
—
Seven North Texas Execs Shared Their Top Podcast Picks with D CEO. Have You Heard Them?
⟫  Looking for great podcasts that could inspire you to be more innovative? D CEO asked seven top North Texas execs to share their favorites. From Zirtue CEO Dennis Cail to Aardvark Communications owner Carolyn Alvey to Medical City Healthcare President Erol Akdamar and more, the seven leaders offered their picks. The must-hear podcasts include "What's Next In," hosted by Vicki Hyman; "The Voice of the Underdog," hosted by Mike Sullivan and Michael Tuggle; "The Craig Groeschel Leadership Podcast"; and four other great listens. Get all seven tips and read why the execs like them in D CEO's story here.
PLUS
Fort Worth Mayor Mattie Parker is back with her Go Time podcast. Today she dropped a new episode featuring American Airlines CEO Robert Isom. Find out more about it in our Last Word today.
---
Tuesday, September 6
Fort Worth's Bell Designed This to Replace the Legendary Black Hawk; Will the Army OK It?
⟫  It took its first test flight back in 2017. Now the Bell V-280 Valor long-range assault aircraft may be only months away from a big green light. The Dallas Morning News reports that execs at Fort Worth-based Bell are "confident" the U.S. Army will choose their tilt-rotor warbird to replace the legendary Black Hawk helicopter. Their competition is a rival design from Boeing and Lockheed Martin-owned Sikorsky. The companies are also competing to manufacture the Army's next attack recon helicopter. Bell told the DMN that if it lands either deal, "hundreds of additional jobs" could be coming to Fort Worth, Arlington, Amarillo, and beyond. "It's going to be a manufacturing boost to the Fort Worth area, certainly, and advanced manufacturing too," Carl Coffman, Bell's VP for military sales and strategy, told the DMN.
—
Texans are Hard At Work, Study Finds
⟫ Texas residents have been clocking in the hours, big-time. For the second year in a row, the Lone Star State ranks No. 5 among the hardest-working states in the U.S., CultureMap Dallas reports, citing a study by WalletHub. Looking at metrics like average workweek hours, employment rates, and the amount of vacation time unused, only North Dakota, Alaska, Nebraska, and South Dakota came in above Texas. Lazing things up at the bottom of the list were Rhode Island and New Mexico.
—
CBRE Leads $125M Series E for Proptech Firm VTS
⟫ Dallas-based real estate giant CBRE has led a $125 million Series E funding round for New York proptech company VTS. As part of the deal, CBRE said it plans to roll out the VTS platform, which helps with leasing and asset management, to its teams in areas across the U.S. According to VTS, its platform helped users execute more than $31 billion in leases last year. The funding round, which was joined by BentallGreenOak, AmTrust, Brookfield Ventures, and Insight Venture Partners, comes as VTS also announced securing $150 million in debt financing from CIBC Innovation Banking.
—
Aligned Data Centers Aims to Triple its Plano Footprint
⟫ Coming in front of Plano's planning commission is a project that would see locally based Aligned Data Centers add more than 220,000 square feet to its existing Plano data center—more than tripling its current size. The move comes after the company grew its debt program to $1.75 billion to accommodate new growth, The Dallas Morning News reports. As part of that plan, the company said it was looking to increase its data center footprint in places like Chicago, Phoenix, and Salt Lake City.
---
Thursday, September 1
MoviePass Picks Dallas, Two Other Cities for Its Beta Relaunch
⟫ After a rather wild and turbulent history that saw it shut down in 2019, subscription-based move ticket app MoviePass announced earlier this year that it was relaunching. It said the cities where its beta would launch would be determined by activity seen on its waitlist. Well, Dallas movie fans must have turned out. The company is targeting Dallas, Chicago, and Kansas City first, Insider reports. According to Endgadget, more than 775,000 people signed up to the waitlist in just five days after its announcement. Beginning September 5, residents in Dallas and the other cities who joined the waitlist will be able to sign up for subscription packages that include $10 for three movie passes per month, $20 for four passes, and $30 for five.
—
AI-Enabled Lending Platform GoFi Launches in Dallas
⟫ Arizona-based Bridgecrest, the third-party loan servicing provider for DriveTime and its affiliated companies, is launching its latest affiliate, GoFi, which it calls an "AI-enabled, digital-first lending platform." Based in Dallas, the company says its loan origination technology helps banks, lenders, and other financial partners enable "auto-decisioned responses across the full credit spectrum." Karl Stabler (above), former senior managing director of corporate development at DriveTime, is serving as GoFi's head of lending.
—
ItalianCarFest 2022 Is Coming to Grapevine's Nash Farm
⟫ The Italian Car Club of North Texas and the Grapevine Convention & Visitors Bureau are bringing what they call the largest show of Italian vehicles in the Southwest to the city's Nash Farm on September 10. In addition to modern and classic cars from brands like Lamborghini, Maserati, Siata, and Lancia, the ItalianCarFest 2022 will feature food and beverages from Chez Fabian and Main Street Bistro. The event, which will serve as a prelude to Grapevine's annual wine-centric GrapeFest: A Texas Wine Experience, is free to the public.
---
Wednesday, August 31
Meet the Best Employers in North Texas, According to Forbes
⟫ It's no secret that individuals and companies are moving to North Texas. While the reasons vary, it could be due to the density of having some of the best places to work for, according to Forbes. Based on interviews with 70,000 workers at companies with at least 500 employees, the publication has unveiled fourth annual list of America's Best Employers by State, which is designed to show how different companies are viewed across state lines. This year, a quarter of the top 20 in Texas are based in DFW, with the University of Texas Southwestern Medical Center ranking the highest at No. 7. While other businesses in the top 20 have operations in the area, like Capital One and H-E-B, others with their headquarters based in the region include UT Dallas (No. 16), Southwest Airlines (No. 17), Lewisville Independent School District (No. 18), and GM Financial (No. 19). Overall, 101 companies were selected in each state, including Washington, D.C.
—
Toyota Adds Billions for Newest North American Facility to Support BEVs
⟫ Toyota will invest an additional $2.5 billion in Toyota Battery Manufacturing North Carolina, adding capacity to support battery electric vehicle battery production, along with another 350 jobs. The investment is part of a future battery production commitment of up to $5.6 billion. Last year, Toyota Motor Corporation announced a global investment of about $70 billion to support electrification overall. The North Carolina facility is expected to begin production in 2025, producing batteries for hybrid electric vehicles (HEV) and BEVs. It's a "significant milestone for our company," said Plano-based Norm Bafunno, senior vice president, Unit Manufacturing and Engineering at Toyota Motor North America. 
—
UT Arlington Researcher Looks to Put NASA Climate Modeling Tools into High School Classrooms
⟫ A UT Arlington professor is looking to put NASA climate modeling tools into the hands of high school students in order to better educate them on climate change. With the aid of a $1.7 million National Science Foundation grant, UTA researcher Cory Forbes, a Fenton Wayne Robnett Endowed Professor of Science Education and director of the university's STEM Education Research Collaboratorium and Resource Center, is training high school teachers across the country how to use the modeling system, so that students can use it to experiment and analyze data on the current and future impacts of climate change.
—
UT Dallas Uses Tech to Explore '20 Years in 20 Minutes' at Richardson's Eisemann 
⟫ An immersive projection experience by UT Dallas students explores the Eisemann Center's impact on the arts landscape of North Texas and the city of Richardson. The signature art project celebrates the 20-year history of the Charles W. Eisemann Center for Performing Arts. "It's an opportunity to use our technologies to tell stories," said Andrew Scott, associate professor of arts and technology in the recently combined School of Arts, Humanities, and Technology. Tying together art, tech, and time, the project includes work by the school's 3D Studio Lightsquad. The installation, which runs from September 9 to 30, is the second at the Eisemann for Lightsquad. The first was March 2020's "MotherBoard," which was also funded by the Eisemann Edge Endowment Fund. 
—
Methodist Richardson Medical Center Breaks Ground on $46M Expansion
⟫ Less than 10 years after opening its doors, the Methodist Richardson Medical Center broke ground this week on its "third major expansion." The $46 million project focusing on the hospital's emergency department includes adding 18 new patient suites, 25,000 square feet of new space for trauma patients, and 80,000 square feet of space for a new pharmacy and expanded laboratory services. The project is expected to wrap up in 2024.
---
Tuesday, August 30
Innovative Eats: The Big Tex Awards Winners 
⟫  Going to the State Fair of Texas this fall? Get ready for the sugar crash of all sugar crashes. The 2022 Big Texas Awards winners have been announced, and the Best Taste/Sweet winner is the Peanut Butter Paradise from Chris Easter and Nicole Sternes (above). It's a deep-fried honey bun injected with caramel and topped with creamy peanut butter, then layered with peanut butter treats, Reese's Pieces, Butterfinger crumbles, and topped with peanut butter cups, drizzled caramel, and  powdered sugar. Once you come down from that rush, you can try the Best Taste/Savory winning Fried Charcuterie Board, the Most Creative winner Cha-Cha Chata, and the other seven finalists. All 10 will be available all 24 days of the State Fair, which opens September 30 at Fair Park—along with a "full slate" of other new foods.
—
UNT HSC Teams Up With MedStar To Tackle 'Big-Picture Health Issues'
⟫ With the goal of creating a healthier North Texas, the University of North Texas Health Science Center at Fort Worth and ambulance services provider MedStar Mobile Healthcare are expanding their working relationship. The two organizations say they plan to "collaborate on big-picture health issues in the community." As part of the move, MedStar will provide the UNTHSC with health and safety data for academic research, in addition to seeking out new grant and partnership opportunities. The UNTHSC will then help MedStar develop training and will consult on emerging health care issues. MedStar CEO Kenneth Simpson said the collaboration will "take EMS care delivery to a new, transformative direction" while meeting the "changing EMS needs of our community."
—
McKinney Student Lands $10K Scholarship in Hopes of Combatting Online Misinformation
⟫ For the second year, Massachusetts-based digital transformation business Navisite has announced the recipients of its Next Steminist scholarship program—which is aimed at closing the tech industry's gender gap by helping women pursue careers in STEM-related fields. Taking home one of the three $10,000 scholarships is McKinney's Madison Nguyen (above). With the scholarship, Nguyen said she plans to get her computer science degree from Duke University. She intends to use her degree to help tackle misinformation and disinformation on digital platforms. She said she hope to "lobby and create solutions to increase the political presence and socioeconomic status of not just my own Vietnamese community, but all minority groups affected by disinformation." Another Texan, Houston's Tatiana Vassiliev, was also awarded one of the scholarships.
—
Bank of America Aims to Help Remove Racial Barriers to Home Ownership
⟫ Bank of America aims to help 60,000 individuals and families purchase homes by 2025, while removing the historic racial barriers that have kept many from doing so. Part of the way it's doing that is through a new program—the Community Affordable Loan Solution—that offers home loans to people in Black and Latino communities find home loans with zero down payment or closing costs. With credit factors like rent, utility, and phone payments taken into account, eligibility will be based on income and the location of the home, rather than credit score. The bank is kicking off the program in Dallas, Charlotte, Detroit, Los Angeles, and Miami, The Dallas Morning News reports. In addition, the bank is launching a grant program to help female and minority business owners buy commercial real estate in Dallas and many of the same cities in which it's launching the Community Affordable Loan Solution.
---
Monday, August 29
Vonlane Expands Luxury Bus Service From Fort Worth to Austin and Houston
⟫ As it moves closer to returning to its pre-pandemic capacity, Dallas-based luxury bus service Vonlane is upping the number of departures from Fort Worth to other Texas destinations. The company will now be rolling out of Cowtown to Austin and Houston four times per day for both cities, with modified weekend schedules, Culture Map Dallas reports. With eyes on re-opening its out-of-state routes to Oklahoma City later this year, Vonlane operates in Dallas, Fort Worth, Houston, Austin, and San Antonio.
—
Real Estate Investment Firm Launches Rental Auction Platform in Dallas
⟫ The proptech division of New York-based real estate investment firm Chesterfield Faring, Ltd. is launching a new app aimed at connecting renters and landlords, beginning in the Dallas metro area. Through its leasedigs.com platform, landlords can list their properties to be auctioned off to renters, who are able to tour the site before moving in. The platform, which is open to brokers, also helps streamline processes like credit approval, lease signing, and payments. The company currently lists seven units in the Dallas area, the majority of which are at the Alto Townhomes on Hall. Based on its website, the company will be launching the service in Miami, Los Angeles, and New York City as well.
—
Dallas Law Firm Highlighted for Gender Equality
⟫ Local law firm Berry Appleman & Leiden (BAL) is leading the way in gender equality, according to Law360. In its 2022 Glass Ceiling Report, the industry publication ranked the firm second best in the U.S. among comparably sized competitors and No. 1 in its amount of female partners and attorneys. Overall, nearly 61% of the firm's partners are female, as are 71% of its attorneys. BAL's COO Leslie Rohrbacker partially attributes the firm's ability to support its female staff to its policies surrounding unlimited vacation and a hybrid work environment.
—
Taysha Gene Therapies Seeks Accelerated Drug Approval
⟫ Dallas biotech Taysha Gene Therapies is looking for accelerated approval in the U.S. for its drug targeting giant axonal neuropathy, a fatal nervous system disorder. Already with orphan drug approval, if fast-tracked, the drug could be available as early as late 2023, per The Dallas Morning News. Initially targeting a number of rare diseases, the company—which went from launch in 2020 to making its $157 million public debut on the Nasdaq Global Select Market in five months—is now focused on targeting GAN and Rett Syndrome. The scaling back in focus, in addition to layoffs, came earlier this year as the company looked to extend its runway, which could run out by mid-2023 if the company is not able to land new financing or licensing agreements.
—
Dynata Named Most Innovative Supplier of Market Research Industry
⟫ Speaking of Dallas businesses leading the way in their industries, the 2022 Business & Innovation GRIT report by market research industry insights provider GreenBook has named local data and analytics firm Dynata as the most innovative supplier in the industry, as well as the No. 1 data and analytics provider and field service provider. Company CEO Gary Laben (above) said the announcement validates Dynata's "continuous strategic transformation." Dynata was chosen by GreenBook, based on thousands of interviews with market research leaders and clients globally.
---
Friday, August 26
The Most Popular Stories on Dallas Innovates This Week
⓵  Legendary Dallas Innovator John Carmack Raises $20M for Artificial General Intelligence Startup Keen Technologies
⓶  PGA of America Unveils Its New $33.5M Headquarters in Frisco
⓷  Meet the Inaugural Board of Directors of the Dallas Economic Development Corporation
⓸  DI People: Toyota, ERCOT, Bank of Texas, Comerica Bank, LERMA/, and More Make Leadership Moves
⓹  In All-Dallas Deal, Parking Tech Platform ParkHub Bolsters Its Payments Solutions
⓺  Runway Growth Capital Adds to Life Science Team With New Dallas Managing Director
⓻  Lighting Up a Growing Bond: The Indian American Impact on Business in North Texas and Beyond
⓼  See Inside McLaren Automotive's New North American HQ
⓽  Deposits, a Dallas Startup, Raises $5M for Its Plug-and-Play Financial Services Platform
⓾  Dallas-Based Dave's Gourmet Is Taking TikTok-Viral 'Pink Sauce' to Store Shelves Everywhere
More Things to Know
RailPros Aims to Hire More Pros—200 This Year Alone
⟫ RailPros, the Irving-based rail industry construction and engineering firm, plans to grow and is hiring 200 employees by the end of the year. The company said it's already reached half that goal, adding 100 to its more than 900-person team. The largest number of hires will be in RailPro's safety services group, the Dallas Business Journal reports. Other hires will be in areas like finance, marketing, and construction management. The company's CEO, Ken Koff (above), told the DBJ that the company has been able to grow through tough times due to the constant demand for infrastructure improvements in the U.S.. With the new hires, the company aims to expand internationally and grow its work with commuter rail systems.
—
Fast Company Names The Starr Conspiracy a Best Workplace for Innovators 
⟫  Fort Worth- and San Francisco-based marketing agency The Starr Conspiracy has been named—with only 10 other small companies worldwide—to Fast Company's 2022 Best Workplaces for Innovators list. The magazine cited Starr's pandemic response of using a "reverse mullet" workplace model, (party in the front, business in the back). The model "gives employees full autonomy over selecting clients, permanent three-day weekends, daily two-hour blocks of quiet time, and meal reimbursement funds," Fast Company writes. "Our goal is to create a decentralized autonomous organization that supports people so they are better able to focus and create a great experience for our customers,"says Bret Starr (above), the agency's founder and CEO.
—
Shops at Willow Bend Moves Retailer Inventory Online
⟫ Want to check out store shelves without the hassle of traffic and actually walking around a mall? Through a partnership with e-commerce startup Adeptmind, patrons of Plano's Shops at Willow Bend can browse what 22 retailers there have on their shelves on the mall's website. The online inventory is available via Adeptmind's platform Shop Now! The move makes the Shops at Willow Bend the first mall in the region to implement the technology, The Dallas Morning News reports, noting that the mall's owner—Dallas-based real estate investment firm Centennial—has been using the Shop Now! platform at some of its other properties since 2020. The mall is planning to add more shop inventories to the platform as the retailers integrate the tech.
—
Plano's LEARFIELD Teams up with Electronic Arts for National Collegiate Esports Competition
⟫ Plano-based collegiate athletics media and technology services provider LEARFIELD and video game giant Electronic Arts have put out a call to college students across 2,500 schools nationwide to register for their 2022 LevelNext Madden National Championship esports competition. Competing in Madden NFL 23, the tournament will kick off in September, with the finals—which will be broadcast live on social media with celebrity guest appearances—taking place on the week of October 20. Up for grabs is a cash prize pool of $150,000. Now in its third year, the LevelNext competition is aimed at bringing collegiate esports players together in order to officially represent their schools.
—
Wagamama Is Bringing Its 'Kaizen' Spirit to Uptown Dallas
⟫  U.K.-based Asian-fusion restaurant brand Wagamama is expanding its U.S. presence into Texas with a new Dallas location at The Link at Uptown, a new 25-story tower at 2601 Olive St. The 4,700-square-foot restaurant will draw inspiration from the flavors of Japan, Korea, and Vietnam, with shareable sides and craft cocktails as part of the mix—and a large, private outdoor patio to enjoy them on. "Our elevated pan-Asian concept and engaging, high-energy dining experience will be a perfect complement to The Link at Uptown's array of sophisticated amenities," says Richard Flaherty, co-CEO of Wagamama USA. Wagamama has more than 200 locations worldwide, including six already open in the U.S.
---
Thursday, August 25
⟫The 3,000-square-foot store at the Shops at Park Lane is the sixth U.S. store for the company best known for its high-tech vacuum cleaners and hair dryers. But Dyson's Dallas demo store is the first in the country to offer virtual and in-person assistance of on-site repairs, free checkups, and product cleaning. 
—
Dallas Entrepreneurs Take Home $10K at H-E-B Competition
⟫ As it announces new stores across North Texas, grocery chain H-E-B has unveiled the winners of its annual Quest for the Texas Best competition. Tying for the for the No. 3 spot of the competition that highlights food and beverage entrepreneurs across the Lone Star state was Dallas' Brent and Juan Reaves, the brothers behind Smokey John's BBQ Rub, landing them a $10,000 prize. They shared the third-place spot with Guthrie-based Chuck Wagon Chile Mix. Taking the top prize of $25,000 was McAllen-based I Love Chamoy Sauce. Last year, Dallas bakery Savor Pâtisserie took home the grand prize.
—
Omni Logistics Opens New Facility in Euless
⟫ After opening its new corporate headquarters in Dallas in May, logistics solutions provider Omni Logistics has opened a more than 366,000 square-foot facility in Euless, adding to new space the company has opened in Phoenix, San Francisco, and Philadelphia. The Euless facility includes three buildings dedicated to things like cross-dock operations, warehouse operations and e-commerce fulfillment. The company said it chose the location due to its proximity to the urban cores of Dallas and Fort Worth, in addition to its proximity to Dallas Fort Worth International Airport and Love Field Airport.
—
Nickson, a Dallas Furniture Subscription Startup, Expands Outside Texas
⟫ Fueled by a $12 million Series A funding round led by Pendulum Opportunities that it landed last year, Dallas furniture subscription startup Nickson is expanding outside of the Lone Star state, opening operations in Oklahoma City and Norman, Okla. Launched in 2017 by Cameron Johnson, Nickson said the two cities' growing populations were part of its decision to expand to the state.
—
Free Play Arcade Expanding to Dallas
⟫ After planting locations in Richardson, Arlington, Fort Worth, and Denton, retro arcade and bar concept Free Play is coming to Dallas with a Trinity Groves location. The company said the new location will feature more than 150 arcade games, pinball machines, and skeeball, along with a bar and kitchen. Free Play first opened in North Texas in 2015. It said that finding real estate in Dallas was difficult, adding that "the pandemic sucked."
---
Wednesday, August 24
Cowboys QB Dak Prescott Inks Deal With Blockchain.com
⟫  In three weeks, Dallas Cowboys QB Dak Prescott will throw his first pass of the 2022 NFL season. But he called a time out recently to sign a multi-year deal as brand ambassador for crypto trading platform Blockchain.com. Dak's first commercial for the company puts a clever spin on how he calls plays in the Cowboys huddle, and you can see it here. In April, Blockchain.com signed a multi-year partnership with the Dallas Cowboys as the team's official digital asset sponsor.
—
Waymo Partners With Daimler Trucks for Dallas-Houston Autonomous Runs
⟫  Germany-based Daimler Trucks is partnering with Waymo to deploy autonomous SAE L4 technology—which means a unique version of Daimler's Freightliner Cascadia will soon be driving freight runs autonomously between Dallas and Houston, The Dallas Morning News reports. Last month, Dallas Innovates gave you a first look at Waymo's new $10 million self-driving trucking hub in Lancaster, just south of Dallas. A subsidiary of Google's parent company, Alphabet Inc., Waymo Via has been testing and driving self-driving trucks in the Dallas area since 2020. Its autonomous freight runs on I-45 have a backup safety driver behind the wheel and a software technician in the passenger seat.
—
Dallas Real Estate Entrepreneur Rogers Healy Launches a Podcast
⟫  Rogers Healy runs the largest independently owned real estate brokerage in North Texas, Rogers Healy Associates, with over 400 real estate agents and a projected $1 billion in 2021 revenue. Now he's taking on another role—podcaster. The first episode of "Rogers That" drops today. In a LinkedIn post, Healy says his podcast will feature interviews and authentic success stories with a theme focused on how to "sell without selling out." His first episode—an interview with Dallas investor and YouTuber Chris Camillo—can be heard here.
—
Waco's Stellar Service Brands Is Relocating to Uptown Dallas
⟫ Dallas is getting another corporate headquarters relocation, but rather than rolling in from the coasts, it's coming from 100 miles down I-35. Stellar Service Brands, a holding company for multiple residential and commercial service franchises, is planning to move its HQ from Waco to the Uptown area this fall. The company said it aims to move most of its employees to the new 60,000 square-foot space, which it said is designed to foster more collaboration through open workspaces. Stellar said the move puts it in closer proximity to international airports and access to a larger talent pool. Its portfolio brands include Restoration 1, bluefrog Plumbing + Drain, The Driveway Company, and Softroc (whose poured-in-place rubber surfacing, as seen on the pool deck above, is "anti-microbial, slip-resistant, and UV and chemically stable").
---
Tuesday, August 23
Air National Guard Deploys Tech Developed by Dallas Startup Adyton
⟫ After launching its flagship Mustr app last October, the innovation unit of the Air National Guard is deploying the technology developed by Dallas-based mobile software startup Adyton to its wings in Nevada, New York, and Arkansas. The Mustr app helps the military—or other large organizations—manage distributed personnel from a desktop or mobile device via built-in communication tools and automated data collection. Jeff Prosek, Adyton's head of growth, said the year-long pilot with the Air National Guard will eventually expand to units in other states. Adyton was founded in 2018 by President JJ Wilson and CEO James Boyd (above, left and right).
—
Korean Solar Panel Maker Eyes North Texas Manufacturing Sites
⟫ North Texas could soon be the home of a large new solar manufacturing plant. Korean solar panel maker Hanwha Solutions is eyeing two local sites, according to Fort Worth Report—one on the border of Tarrant and Parker counties, where Rivian once considered planting operations, another in southern Dallas County—for a 5.7 million square-foot facility that would produce panels, ingots, wafers, and cells. The company's filing with the Texas Comptroller's office says the plant would create at least 229 jobs. Hanwha is also considering sites in Georgia and South Carolina. It won't decide where to put the new facility until the end of the year, but plans to break ground by Q2 of 2023.
—
Bonton Farms Aims to Create $5.5M Wellness Center in Southern Dallas
⟫ Dallas nonprofit Bonton Farms is looking to provide more than healthy food to the community it serves. The organization is planning to build a 10,000-square-foot wellness center, with eyes on a September 2023 opening. The $5.5 million project will see Bonton partner with organizations like Parkland Health, Momentous Institute, and Baylor Scott and White to provide services centered around healthy cooking and living, the Dallas Business Journal reports. The center will also include a "financial resource center," offering things like small business lending and certification for women- and minority-owned businesses.
—
Oil & Gas Services Firm Plans Fort Worth Manufacturing Facility
⟫ Oklahoma-based oilfield services and hardware company MidCentral Energy Partners is expanding its presence in North Texas with a new 50,000 square-foot manufacturing facility it says will support its manufacturing, remanufacturing, and site services businesses. The Fort Worth facility will also include a 40,000-square-foot storage space for its inventory. With plans for the facility to be fully operational by October, MidCentral says it plans to hire 30 people locally. MidCentral has other Texas locations in Midland and San Antonio, along with locations in Oklahoma, Pennsylvania, and Colorado.
---
Monday, August 22
Forbes: Dallas Cowboys Are First Team on Earth Worth $8 Billion
⟫ Forbes is out with its 25th Annual NFL Team Values list, and the Dallas Cowboys are No. 1 for the 14th straight year. But this year they've kicked it up a notch, becoming the first sports team on earth to be valued at $8 billion. Forbes says the Cowboys are also the first team to pull down $1 billion-plus in revenue, thanks partly to their long list of sponsorships, including a $200 million, 10-year deal with Molson Coors inked last fall. The 'Pokes made $220 million in 2021 stadium advertising and sponsorship earnings, Forbes says, more than twice as much as any other NFL team. With the 2022 NFL season kicking off in less than three weeks, let's hope the good Cowboys news continues—right through Super Bowl LVII.
—
YouTube Star Sisters Launch Dallas-Based Skincare Line
⟫ Brooklyn and Bailey McKnight have racked up over 1.5 billion views on their YouTube channel, with vlogs about everything from fashion to periods to Brooklyn's seaside wedding proposal. Both Baylor graduates, they're co-founders of M-Star Media, with CEO Brooklyn based in Dallas-Fort Worth and COO Bailey based in the Waco area. Today they launched itk, a skin care line available in 3,800 Walmart stores nationwide. They co-created the Dallas-based line in partnership with Maesa, a beauty incubator based in New York and L.A. 
—
SMU Students Win Multiple Grants for Their 3D-Printable 'SteadiSpoons' for Parkinson's Patients
⟫ Raleigh Dewan saw his grandmother struggle with Parkinson's disease, unable to eat without spilling her food at family dinners. So as a student entrepreneur at SMU, he did something about it. Working with fellow SMU student Mason Morland and Johns Hopkins student Emily Javedan, he co-launched SteadiSpoon, a medical-tech startup named after its core product, a 3D-printble self-stabilizing eating utensil that allows people with tremors to feed themselves "with ease and dignity." The team won $7,000 in grants through SMU initiatives including the 2021 Big iDeas Pitch Competition, along with $7,500 from TCU's Values and Ventures competition and $15,000 awarded by the Texas Business Hall of Fame to Dewan for winning the Lucy Billingsley Future Texas Business Legend Award.  On top of all that, the team was recently awarded a new grant for $20,000 from VentureWell.
—
Frisco Designer is a Finalist in Toilet Paper Wedding Dress Contest 
⟫ Bridezillas must go batty when they hear about this Innovative way to make a wedding dress—by using only toilet paper, tape, glue, and needle and thread. Them's the rules of the 16th Charm Weddings Toilet Paper Wedding Dress Contest. Toni Araujo of Frisco is one of 10 finalists who'll be traveling to Fort Lauderdale, Florida, for the September 15 finals and the $10,000 grand prize. (The photo above is a toilet paper design by Tennessee's Donna Vincler.) With the average cost of a wedding dress now approaching $2,000, we say let's roll.
---
Friday, August 19
The Most Popular Stories on Dallas Innovates This Week
⓵  Lighting Up a Growing Bond: The Indian American Impact on Business in North Texas and Beyond
⓶  188 North Texas Companies Made the 2022 Inc. 5000 List. Three of Them Cracked the Top 20
⓷  Local Tech Founders Duke it Out at Digital Fight Club
⓸  Innovative Spaces: See Inside McLaren Automotive's New North American HQ
⓹  Lendistry Expands to Texas With Dallas Office, $5M Funding From Texas Capital Bank
⓺  Dallas-Based Colossal Is 'De-Extincting' the Tasmanian Tiger
⓻  From Trout Jerky to Bike Safety to Cancer Fighters: 13 DFW Startups Selected for MassChallenge Accelerator
⓼  Toy Story: Why a Former CyrusOne CEO Is Creating Homes for Grownups' Playthings with RecNation
⓽  UT Arlington, Texas A&M Partner to Advance Aerospace Manufacturing in Texas
⓾  Toyota's Trey Spyropoulos on the SWARM Connected Mobility Hackathon
More Things to Know
Mouser Electronics Breaks Ground on Robotics-Packed Expansion
⟫ Mouser Electronics—a global distributor of semiconductors and electronic components  based in Mansfield, just south of Arlington—has broken ground on a new HQ and distribution center expansion. Featuring automation technology and robotics, the new space will add about 416,000 square feet to Mouser's 78-acre site, bringing its distribution center total to nearly 1.5 million square feet. Pete Shopp, SVP of business operations for the Berkshire Hathaway-owned company, said the move will help prepare it "for the future while ensuring the highest levels of customer service."
—
Job Growth Continues in Texas in July 
⟫ Texas added 72,800 jobs in July—marking the ninth consecutive month of record-setting employment. According to the Texas Workforce Commission, July also marked the lowest unemployment rate since the pandemic began. The organizations most recent numbers put the statewide unemployment rate at 4%. In Dallas-Fort Worth-Arlington, unemployment was even lower at 3.8%. Across the state, the industries with the biggest gains in new jobs were mining and logging, followed by education and health services.  
—
Plano Sobriety App Plans 'Tech Innovation Hub' in Europe
⟫ Sober Peer, a Plano-based company using AI to help people with addictions, is expanding to Europe. The health care platform focused on recovery management announced plans to open a European Tech Innovation Hub in Bratislava, Slovakia. At the new hub, the company says it will "integrate deep learning computer models with AIoT edge-connected devices" for global distribution. Sober Peer's founder and CEO Ed DeShields said the goal is to make "healthcare data more understandable and interoperable." (With views like the one above, we understand why they chose Bratislava.)
—
Teqball Tables Come to Forth Worth
⟫ If you cross soccer with table tennis, you'll get something that looks like teqball. And now Fort Worth has  a couple of places where you can play it. At Trinity Park and Marine Park, the city has set up teqball tables for public use. The sport involves passing a soccer ball back and forth over a tabletop net, using any part of your body except your hands. The tables come from Teqball USA, which plans to donate hundreds of tables to communities across the country.
—
Pause for a Coffee, Leave With Some Paws
⟫ Like cats and coffee? Get ready for Cat Café. The new venture from the nonprofit A Voice for All Paws is slated to open later this year in East Dallas near Garland Road and Easton, next door to a new boarding facility to be run by the agency. "Our team, along with volunteers, will run the cat café and adoption center," AVAP President Caroline Stovall said in a statement. "We'll run it like a business with a coffee shop where people can work. We see the coffee shop as a means of funding our non-for-profit organization, too." The two adjacent buildings, which were purchased through a donation by Stovall and her husband, are currently being renovated. Milo, above, is one of the cats currently listed for adoption through A Voice for All Paws.
---
Thursday, August 18
'Intelligent' Food Delivery Lockers Coming to Westdale Apartment Properties
⟫ Dallas' Westdale Real Estate Investment and Management is looking to make food delivery easier for apartment dwellers. The company announced it's deploying the Pickup Pod food lockers at five of its multifamily properties in Texas, Florida, and Georgia. Designed by Seattle-based Minnow for short-term food storage, the contactless lockers feature "insulated cubbies, "anti-microbial surfaces, and the ability to track and monitor deliveries.
—
UT Arlington Researcher Explores Earthquake Tech Commercialization
⟫ A UT Arlington researcher is exploring potential commercialization options for technology that could help make cities more resilient in the face of earthquakes. With the help of $50,000 in grant funding from the National Science Foundation's (NSF) Innovation Corps, associate professor of civil engineering Moshen Shahandashti is looking to bring to market an algorithm that can model an earthquake's effect on water pipeline infrastructure, detecting places where vulnerabilities could leave residents without water and first responders without the ability to combat fires in an earthquakes' aftermath. Jay Rosenberger and Victoria Chen—both professors at UT Arlington's Industrial, Manufacturing and Systems Engineering Department—are co-principal investigators on the project, which was previously funded by the NSF in 2019.
—
UT Southwestern Gets $2M Grant to Recruit Researcher and Open New Lab
⟫ The UT Southwestern Medical Center has landed a $2 million grant from the Cancer Prevention and Research Institute to bring new intellectual talent to North Texas. The institution will use the funding to relocate current Rockefeller University researcher Dr. Siqi Liu to the region, where Liu will set up a new lab at UTSW and hire a team of three to five to study the mechanisms that cause skin cancer, The Dallas Morning News reports. The funding is part of $90 million in awards CPRI approved this week for public and private institutions.
—
Digital Pharmacy Unicorn Takes Bigger Digs in Plano
⟫ Alto Pharmacy, which brought its pharmacy doorstep delivery to North Texas in 2020, is growing its Plano presence with an expansion to over 40,000 square feet in International Business Park. The seven-year-old telehealth pharmacy startup employs about 1,000 people overall with offices in San Francisco, Denver, and Plano. Considered a "digital health unicorn" with a valuation above $1 billion, it's racked up $550 million in VC funding, reports FierceHealthcare. The founders, two software engineers who had worked at Facebook, learned the business in a "trial by fire": The duo bought an independent "mom-and-pop" pharmacy in San Francisco to better understand the "nuances of the industry."
—
Plano Retailer Launches 'Modern Farmhouse' Line
⟫ Plano-based home goods retailer At Home is launching a new private label modern farmhouse line of indoor and outdoor décor. From cutting boards to furniture, the company says the line of products—called Honeybloom—will have items for every room of the home and be available at its more than 250 retail locations. Chad Stauffer, At Home's president and chief merchandising and product officer, said the line "celebrates life lived together," and is one of a number of private labels the company plans to launch.
---
Wednesday, August 17
Junior Achievement of Dallas Lands $1.2M Gift from Billionaire Philanthropist
⟫ Junior Achievement of Dallas, a nonprofit aimed at developing workforce readiness, entrepreneurship, and financial literacy in students, has received a $1.2 million gift from billionaire philanthropist MacKenzie Scott. The gift is the chapter's largest donation to date and part of Scott's nearly $40 million gift to the national organization. Locally, that money will go toward expanding virtual programming, staff, and new initiatives, local CEO and President Jan Murfield told The Dallas Morning News. With this most recent gift, Scott has donated more than $10 million to North Texas organizations this year, the DMN notes.
—
Dallas College Bringing Workforce Training to Shops at RedBird
⟫ After landing an $8.8 million grant from the U.S. Economic Development Administration to help train workers for the region's growing biotech and life sciences sectors, Dallas College is again growing its workforce development offerings through a new training center at The Shops at Redbird in southern Dallas (above). At the 22,000 square-foot center, where Dallas College has partnered with the United Way of Metropolitan Dallas and Workforce Solutions of Greater Dallas, the college plans to offer career training services in areas like heavy equipment operation, avionics maintenance technicians, and logistics and mechatronics. In addition to resources like a staff of certified instructors and workforce placement specialists, the center will include classroom space, workstations, and computer labs. Dallas College will join other educational institutions at The Shops at Redbird, which is undergoing a $200 million redevelopment, including UT Southwestern Medical Center and Jarvis Christian College.
—
Report: Irving has the 'Hottest' Zip Code in Texas
⟫ Looking at two aspects on its platform—the number of unique views on a property listing and the number of days a listing remains active—Realtor.com has named the top 50 "hottest zip codes" in the U.S. Surprisingly, Texas has only two cities on the list. One of the Lone Star state codes to make the cut was Irving's 75060 zip code. With an average of 2.5 unique views and an average 18 days on the market, the local zip code ranked No. 44 overall, putting it above the only other Texas city on the list: El Paso, which squeaked in at No. 50. The list's top 10 hottest zips are in New York State, New Hampshire, Ohio, Maine, Pennsylvania, Tennessee, and Massachusetts.
—
Statues of Female STEM Leaders Return to Dallas
⟫ After making its debut at NorthPark Center last year, then making its way to the National Mall and Smithsonian museums in Washington, D.C., #IfThenSheCan: The Exhibit is coming back to Dallas this fall. Starting in September, a portion of the sculpture exhibit, which features life-sized statues of women making waves in various STEM fields, will be on display at the Dallas Arboretum and Botanical Garden. In early October, a portion of the exhibit will be on display at the Perot Museum of Nature and Science. The exhibit of 125 3D-printed statues is part of The IF/THEN Initiative, a campaign by Dallas-based nonprofit Lyda Hill Philanthropies aimed at opening the eyes of young girls across the country to potential career paths. Each statue comes with a QR code that links to their personal biographies.
—
Immersed in the Holiday Spirit
⟫ Lighthouse Immersive, the production company behind immersive, Instagram-worthy art exhibits featuring the works of names like Vincent Van Gogh and Frida Kahlo, is bringing some holiday cheer to Dallas later this year. After making its premiere in Toronto last year, "Immersive Nutcracker: A Winter Miracle" is coming to Lighthouse Dallas starting November 19. Featuring special effects, large projectors from Storywall Entertainment, and "life-sized nutcrackers," the exhibit will abbreviate the classic tale into a 30-minute immersive experience. Dallas is one of a handful of cities that will simultaneously host the exhibit, Culturemap Dallas reports.
---
Tuesday, August 16
Dallas-based Recreational Realty Rebrands as RecNation, Expands Into Arizona
⟫ After going from storing data as the president and CEO of Dallas data center firm CyrusOne to storing outdoor "toys" as the founder of specialized storage company Recreational Realty, Gary Wojtaszek is rebranding the new Centerbridge Partners-backed company as RecNation. With the new name, the startup, which aims to "institutionalize" the RV and marine storage business, is expanding beyond its current locations in Texas and Florida to its first Arizona property, in Phoenix. From there, RecNation says it plans to acquire additional locations in cities like Las Vegas, Denver, and Salt Lake City—places in close proximity to state and national parks. RecNation says it currently owns 31 locations and plans to close on an additional nine in the next couple of months, bringing its total leasable space to 4.1 million square feet. Austin-based CMO Consulting Group developed the rebrand strategy, Wojtaszek told Dallas Innovates.
—
Southwest Is Launching a 'Business Assistant' Platform
⟫ Southwest Airlines is releasing a new tool to focus on a key growth area:: business travel. The Dallas-based carrier has launched the Southwest Business Assistant,  a "one-stop shop" aimed at corporate businesses and travel management companies to help manage their business travel through things like unique dashboards, reports, automated processing of contractual benefits, and streamlined customer service requests. After the platform goes live later this month, Southwest will look to add features like travel fund management, increased sustainability reporting, and increased automation. The move comes as Southwest reported that its managed business revenues were down 19% in June 2022, compared to its level at the same time period in 2019. That's up from the 31% it was down in April, compared to 2019 levels.
—
Nanoscope Therapeutics Moves Its HQ to Dallas Medical District
⟫ Nanoscope Therapeutics has moved its corporate headquarters from Bedford to Trinity Towers in Dallas' Medical District, the company announced today. The biotech and gene therapy startup is focused on developing sight-restoring optogenetic therapies for "the millions of patients blinded by retinal degenerative diseases" that have no cure. Last year, a study found their approach restored "meaningful vision" in patients blinded by advanced retinitis pigmentosa. In June, co-founder and CEO Sulagna Bhattacharya was named one of the 11 winners of the EY Entrepreneur of the Year 2022 Central Plains Award. 
—
Free Wi-Fi Access To Be Offered in Five Under-Connected Fort Worth Neighborhoods
⟫ Around 60,000 residents in Fort Worth lack home access to Wi-Fi. Now a new public-private partnership is looking to change that. Through an initiative between the city of Fort Worth, Cisco, and digital services company Presidio, community Wi-Fi infrastructure will be set up in five of the city's most under-connected neighborhoods—Ash Crescent, Como, Northside, Rosemont, and Stop Six—reaching an estimated 40,000 residents. The project is expected to be completed this fall, with the goal, according to Fort Worth Mayor Mattie Parker, of "bridging a steep digital divide" in the city. 
—
Report: Dallas' Tri Global Ranks in Top 10 in Renewable Energy in the U.S.
⟫ A local firm has been recognized as one of America's biggest producers of sustainable energy resources. According to the American Clean Power Association, which looked at data from Q2 of this year, Dallas-based renewable energy firm Tri Global Energy ranked No. 10 among companies nationwide in renewable energy development. When it comes to onshore wind development, the firm ranks No. 3 in the U.S. and No. 1 in Texas, the ACPA says. With wind, solar, and battery projects across Texas, the East Coast, and the Midwest, Tri Global CEO John Billingsley said the rankings show that "clean power is here to stay."
---
Monday, August 15
Toyota adds Diversity Advisory Board members
⟫  Toyota Motor North America appointed three new members to its North American Diversity Advisory Board. Robert C. Davidson Jr., CEO of Surface Protection Industries; Domenika Lynch, executive director of the Aspen Institute Latinos and Society Program; and retired Army Major General Tammy S. Smith joined the advisory board on August 1. Toyota's DAB and its members have helped the company achieve a No. 4 rank among DiversityInc's Top Companies for Diversity, says Sandra Phillips Rogers, senior vice president, corporate resources and chief diversity officer, TMNA. "Toyota's core philosophy of Respect for People is part of our DNA," she said. Created in 2022, the DAB plays a key role in fostering a more diverse and inclusive company culture. 
—
Is your business future-ready?
⟫  Last year, top challenges for small- and medium-sized enterprises included talent acquisition and retention; survival and expansion; funding and access to capital; a non-supportive policy environment; and the difficulty of maintaining a strong culture and clear company purpose and value. The World Economic Forum wants to know if that's still true in 2022. Businesses can participate in the SME Readiness Survey to be included in this year's white paper— and get a full future-readiness profile for their company. The assessment—built on methodology developed by the WEF with the University of Cambridge and the National University of Singapore and Entrepreneurs' Organization—takes about 20 minutes to complete. 
—
What Makes a Good Story? The Mayborn Gets Back to Basics With a Focus on the Craft  
⟫  Storytellers, reporters, photographers, and narrative nonfiction writers can engage with some of the nation's best authors, Pulitzer Prize-winning journalists, agents, and storytellers in Dallas on October 28-29. The renowned Mayborn Literary Nonfiction Conference, hosted by the University of North Texas Frank W. and Sue Mayborn School of Journalism and Mayborn Graduate Institute of Journalism, will be in person this year in downtown Dallas and online. Writers can enter contests for cash and recognition. For more information and a speaker lineup, go here.
—
Dallas Startup Week Was Awesome. Here's a Rewind
⟫  Last week, the five-day event at SMU brought together innovators and change-makers in North Texas. The DEC's flagship event, Dallas Startup Week sponsored by Capital One, may be officially over, but you can relive the experience or explore what you may have missed on Vimeo. You'll find recaps of each day and many of the keynote sessions. Enjoy, and start planning for #DSW23. 
---
Friday, August 12

The Most Popular Stories on Dallas Innovates This Week
⓵  Dallas Philanthropist Lyda Hill Is One of Five Winners of the Carnegie Medal of Philanthropy
⓶  Your Definitive Guide to Dallas Startup Week's 100+ Events
⓷  Dallas College Lands 'Historic' $8.8M Grant to Train Workers as North Texas' Life Sciences Sector Soars
⓸  Lendistry Expands to Texas With Dallas Office, $5M Funding From Texas Capital Bank
⓹  DI People: Dallas Cowboys, Hilti, Neiman Marcus Group, MoneyGram, and More Make Moves
⓺  Dallas' Access Healthcare Doubles Head Count to 25,000 in 15 Months, Plans to Hire 18,000+ in 2022
⓻  Toshiba's Retail Division Plans New Innovation and Incubation Hub in
Frisco's Hall Park
⓼  NPower Texas Expands Free Tech Fundamentals Program to Dallas-Fort Worth. But Hurry, Fall Deadline is August 15
⓽  Rise of Rugby: Dallas Jackals Name New President With NHL, MLB Experience to Join Recent GM Hire
⓾  Check Out the Emerging Tech Trends This Dell Technologies Leader Is Tracking
More Things to Know
Dallas Regional Chamber Named National Chamber of the Year
⟫  The Dallas Regional Chamber has been named Chamber of the Year by the National Association of Chamber of Commerce Executives. The DRC won in the association's largest category, lauded for its success in recruiting business relocations to North Texas. The association also noted the DRC's Take Care of Business campaign, an awareness effort which encouraged hundreds of thousands of North Texans over age 16 to get COVID-19 vaccines so the region could get back to work. "The bar has been high here, and we choose people who can jump over that bar," DRC President and CEO Dale Petroskey told the Dallas Morning News, adding that the strength of his staff is the biggest of many reasons the DRC won the award. Petroskey is seen above at right, holding the trophy with Bob Pragada, president and CEO of Jacobs, who's serving as DRC chair.
—
Plant-Based Snacks Coming to Frisco RoughRiders' Ballpark
⟫ After launching last month, plant-based food brand Better Balance is bringing its vegan snacks to Riders Field—home of the Frisco RoughRiders—in its U.S. debut. The Dallas-headquartered company plans to sell things like BBQ sliders and Guajillo tacos from a food cart near section 118 of the stadium. Created by food giant Sigma, Better Balance also has operations in Mexico and Spain.
—
Pony Up: NIL Organization Aims to Help Pay SMU Athletes
⟫ An SMU alumni group has formed a name, image, and likeness organization called the Boulevard Collective. Formed by Hunt Realty Investments CEO Chris Kleinert and Silver Hill Energy Partners president and CEO Kyle Miller, Boulevard will act as an agent to help student athletes get paid for appearances, networking, and other "meaningful activities," WFAA reports. Unaffiliated with the university itself, the collective has already signed the entire roster of SMU's men's football and basketball teams, with plans to extend contracts to other SMU teams as well. The move comes after the NCAA changed its rules about paying student athletes last year. It's worth noting that paying college athletes is what landed SMU the NCAA "death penalty" in the late 1980s, which saw the school go two seasons without a football team.
—
Dallas Mavericks Donate Tech Center to Dallas Leadership Foundation's Ring of Hope Boxing Club
⟫ It's not uncommon to see students practicing their jabs at the Ring of Hope Boxing Club in Dallas. And now they'll be using tech there too, to do things like work on projects and apply for college. Through grant funding, the Dallas Mavericks and the team's charitable foundation have opened their newest technology lab at Ring of Hope. Equipped with laptops, projectors, and school supplies, the lab will serve as a space for education and mentorship for Ring of Hope's members. Ring of Hope was formed in 2010 to help underserved students in Southern Dallas via a partnership between The Bolos Foundation and The Dallas Leadership Foundation.
---
Thursday, August 11
With Arlington Plant Launching This Fall, Wallbox Acquires EV Charging Installation Firm
⟫  Wallbox, the Barcelona, Spain-based EV charger manufacturer, plans to being production this fall at its new Arlington manufacturing facility. But hey, someone's gotta install all those chargers when they pour out of the plant—so Wallbox just called in backup. It's acquired Coil, Inc., an EV charging installation service with a nationwide presence in the U.S. "This acquisition allows us to further enhance our service offerings to our customers in residential and commercial settings, while also expanding into the rapidly growing DC fast-charging installation market," said Douglas Alfaro, Wallbox's North America GM.
—
FedEx Office Is Piloting Electric Vans in Frisco and Allen
⟫  Plano-based FedEx Office has made its first foray into all-electric, no-emissions delivery. It's begun piloting 10 Ford E-Transit all-electric vans across its FedEx SameDay City network as part of the goal to transition its entire pickup and delivery fleet to zero-tailpipe-emission vehicles by 2040. The e-vans are delivering packages to homes in Frisco and Allen, as well as in cities in Florida, Arizona, California, Michigan, and Illinois.
—
Dallas-Based Flite Golf Breaks Ground on Flagship Las Vegas Experience
⟫  Dallas-based Flite Golf & Entertainment hopes that what happens in Vegas stays in Vegas—with "modernized golf" as a big part of the memory. Flite broke ground this week on Atomic Range, a flagship golf entertainment venue on the Las Vegas Strip. The 99,000-square-foot, four-story facility will have 103 separate hitting bays, six bars, 10 putting bays, an Astrocade multi-use area, plus meeting space for those all-business Vegas conventioneers. "Flite's Atomic Range will give guests an experience that redefines the golf entertainment industry and sets a new standard for active entertainment destinations," says John Vollbrecht, Flite's founder and CEO.
---
Wednesday, August 10
Plano-Based Siemens Division Selected for Defense Department's RAMP Program
⟫  Plano-based Siemens Digital Industries Software has been selected to participate in the Defense Department's Rapid Assured Microelectronics Prototypes Phase II initiative. RAMP's goal is to develop secure design and prototyping capabilities to demonstrate how the DoD can securely leverage state-of-the-art microelectronics technologies without depending on a closed-security architecture fabrication process or facility. Siemens will be working with Microsoft on the project. It has been Microsoft's longtime lead partner for enabling electronic design automation in the cloud, 
—
Dallas Energy Firm Helps School Districts Electrify Their Bus Fleets
⟫ As the school year comes close to kicking into gear, Irving-based energy company Vistra is teaming up with California intelligent energy platform Nuvve to help school districts across the country switch to electric buses. Through the partnership, the two publicly traded companies will help districts access grant funding from federal and state agencies to replace older bus fleets with electrified ones. They'll do that using Nuvve's technology, which allows energy from electric batteries to be transferred back to the grid, opening up additional revenue streams. So far, Vistra and Nuvve say they've helped school districts apply for more than $4.5 million in grant funding.
—
Membership-Based Medical Care Comes to Dallas
⟫ In the process of finalizing its $3.9 billion acquisition deal by Amazon, membership-based healthcare clinic company One Medical is expanding into North Texas. The San Francisco-based company has already opened one location in Dallas, with plans to open one in Addison later this month and an additional Dallas office by the end of the year, the Dallas Morning News reports. For a $199 yearly membership fee, One Medical customers get virtual care services 24/7, plus other benefits. With plans to collaborate locally with Baylor Scott & White Health for specialty care services, the new locations will add to the more than 125 other locations One Medical operates across 17 markets. When One Medical's deal with Amazon was announced late last month One Medical CEO Amir Dan Rubin said the move provides the "opportunity to transform healthcare and improve outcomes by combining One Medical's human-centered and technology-powered model and exceptional team with Amazon's customer obsession, history of invention, and willingness to invest in the long-term."
—
DFW Organizations Land $1.1M from UnitedHealthcare
⟫ Through its Empowering Health program, health insurance giant UnitedHealthcare is awarding $11 million in grants to organizations across the country. And more than $1.1 million of that is coming to North Texas. Four local community-based organizations—the Grant Haliburton Foundation, the North Texas Food Bank, Texas Health Resources Foundation, and the Resource Center of Dallas—received awards ranging from $250,000 to $300,000 each from UnitedHealthcare. The funding is aimed at helping those experiencing food insecurity, social isolation, and behavioral health issues by promoting wellness and health literacy efforts. Don Langer, CEO at UnitedHealthcare Community Plan of Texas, said the grants will help "produce better health outcomes and make the health system work better for everyone." 
---
Tuesday, August 9
Three North Texas Cities Make List of Best Places to Live in the U.S.
⟫  What do McKinney, Plano, and Denton (above)  have in common? All three made Livability's Best Places to Live in The U.S. list for 2022 among mid-sized cities. McKinney (No. 18) was noted for its "Texas-size charm and opportunity," along with its flourishing tech and aviation industries. Plano (No. 29) was lauded for its "affordable homes, top-notch schools, and super safe neighborhood," plus its collection of Fortune 1000 companies. Denton (No. 83) won plaudits for its "top of the triangle" location with "the perks of a more laid-back lifestyle" and "youthful, college-town vibe." They were the only Texas cities to make the Livability list. (Madison, Wisconsin, topped it at No, 1.)
—
Esports Invade Country Club in Frisco (Hey, Golf Can Wait)
⟫  Country clubs. They're not just for yelling "Fore!" anymore. At least not at Stonebriar Country Club in Frisco. One of hundreds of clubs owned by Dallas-based Invited (formerly ClubCorp)—which has a mission of inviting more tech-based entertainment into its portfolio— Stonebriar has partnered with Haven Gaming to launch an "esports experience" at the club. "Gaming has become the dominant form of entertainment for many, especially for younger members," said Invited CEO David Pillsbury. Members from age 8 to 18 "can play, learn, and compete with fellow gamers in their own private hangout," Invited says, with state-of-the-art gaming equipment and dozens of the most popular games provided.
—
Pay-What-You-Can Restaurant Coming to Arlington
⟫  The Taste Project—a nonprofit that aims to help feed, educate, and serve Tarrant County's food insecure residents—plans to open its second "pay-what-you-can" Taste Community Restaurant on Cooper Street in downtown Arlington. Its first Taste eatery opened in Fort Worth in 2017. Like the Fort Worth location, the future Arlington spot will have no listed menu prices for its "healthy, high-quality meals, which are made from local seasonal ingredients." Instead, diners will be asked to "pay what they can afford, pay what they would typically pay, or pay what they would typically pay plus a little extra to help a neighbor in need." On August 2, the Arlington City Council approved a 10-year lease agreement for Taste, with two five-year options to renew.
—
New 1.2M-SF Industrial Park Gets Groundbreaking in Denton
⟫  Dallas-based development and PE firm CLX Ventures and Principal Real Estate Investors have broken ground on a 1.2 million-square-foot Class-A industrial park in Denton. The three-building project will be sited on around 73 acres on the northwest corner of I-35W and Hwy 288. Completion is slated for August 2023. The property will be leased by Holt Lunsford Commercial. "The supply is limited currently in Denton with just about all industrial land sites now tied up," said Matt Carthey, partner and managing principal for Hold Lunsford's Fort Worth office, adding that the new park, ICC-35, "will lead the next wave of industrial developments."
---
Monday, August 8
7 Woman-Owned Startups Selected for TechFW Programs 
⟫  Seven woman-owned startups have been selected to take part in TechFW programs funded by Texas Woman's University's Center for Women Entrepreneurs.  "We're excited to continue this incredible female founders award program with Texas Woman's University for a second year," Hayden Blackburn, TechFW's executive director, told Fort Worth Inc. "During the past year, as many as 48% of our clients have been women-led, and this partnership has expanded the opportunities for women that are building the future."  The TWU center awarded the startups up to $2,000 each to be part of TechFW's ThinkLab accelerator or SmartStart business incubator.  The startup founders include Stellah Onyancha of the fintech Jabss Inc.; Melissa Tammen of the incontinence company 4-Mankind; Kim Pallister of the hospital bed device startup Revision Medical; Ruby Bhayani of the remote healthcare startup Carewaves LLC; Sonya Webb of the restaurant tool company Meathead & Potatoes; Mindy Hansen of the neural patterning device company Sola Gratia; and Niameh Freeman of the electronic shoe insole startup Red Puppy; 
—
CVS Sets Sights on Dallas-Based Signify Health
⟫  CVS Health Corp. wants to expand into home health services—and it's targeting Dallas-based Signify Health to help achieve it. According to the Wall Street Journal, CVS plans to submit a bid to acquire the home healthcare provider. The WSJ says Signify is exploring its options, including a possible sale. Last December, Signify Health CEO Kyle Armbrester (above) said his company was in a "watershed moment to activate the home as a health hub at scale." The company went public in February 2021 with an initial market cap of over $7 billion.
—
Dallas-Based Compass Datacenters Expands Into Europe
⟫  Dallas-based Compass Datacenters has made its first move into Europe—and it's going Italian. Working with London-based global real estate firm Hines, the company has acquired land in the metro area of Milan, where it plans to build one of the largest data center campuses in Italy. The planned 2.3-million-square-foot site aims to support 48MW+ of IT load, with groundbreaking slated for 2023. "Building our first European campus in Milan is a major step in Compass' global expansion strategy," said AJ Byers, the company's president and chief development officer.  
—
UNT Dallas Names Its First-Ever Chief of Staff
⟫ The University of North Texas at Dallas has named Dr. Macario Hernandez as its first chief of staff. Hernandez was selected as the top candidate for the position after a nationwide search. He began the newly created cabinet position on July 27 and has joined the UNT Dallas leadership team, reporting directly to UNT President Bob Mong. In the new role, Hernandez will serve as a key strategist representing Mong in critical support roles, UNT says, while focusing on local, political, school district, and legislative initiatives. He'll also be involved in university decision-making, administrative operations, and the highest-priority work of the university. "Being well-informed about the pressing challenges our communities of color face due to their historical lack of social mobility, specifically in the Southern Dallas area, gives me insight into past and current issues," Hernandez said, adding that a key goal is "to provide students a high-quality education that will enhance their social economic mobility."
---
Friday, August 5
The Most Popular Stories on Dallas Innovates This Week
⓵  After Merging with North Texas' Funimation, Anime Streaming Platform Crunchyroll Names New Dallas Exec
⓶  Junior League of Dallas Appoints New Board, Kicks Off Its 'Next 100 Years'
⓷  Frisco's Dude Perfect on a Ticket to Space Thursday
⓸  HGTV Drops Two Couples Into Dallas, Asks Them to Flip Homes 'to a Million'
⓹  Fueling the Biotech Boom: Dallas College Lands 'Historic' $8.8M Grant to Train Workers as North Texas' Life Sciences Sector Soars
⓺  Dallas' Access Healthcare Doubles Head Count to 25,000 in 15 Months, Plans to Hire 18,000+ in 2022
⓻  Bidding Wars Begone: Opendoor Exclusives Launches in DFW With 'First‑Come, First‑Serve' Home Shopping
⓼  Canadian Chocolate Maker Brings Tech, 120 Jobs to New Rockwall Production Facility
⓽  DI People: Kimberly-Clark, Sabre, Charles Schwab, and More Make Leadership Moves
⓾  Activate Games Is Bringing Its Live‑Action Indoor Experience to Plano This Fall
More Things to Know
Dude Perfect's Coby Cotton on His Blue Origin Space Flight
⟫  Coby Cotton, a member of the Frisco-based sports and comedy group Dude Perfect, blasted off yesterday for a short ride on Blue Origin's New Shepard rocket system, spending several minutes weightless in sub-orbital space. After landing safely in the West Texas desert, he admitted he'd planned to play mini ping pong and shoot a mini hoop basketball shot while weightless—but all that stuff stayed in his pockets. "I mean, all I wanted to do was look out and just float around," he told Space.com. "And I wouldn't trade it. It was unbelievable." He called the experience "the most fun 12 minutes of my life," adding that "to just be there seeing, like, Earth in that way just made me feel so small in a really cool way." 
—
NPower Texas Expands Free Tech Training Program to Dallas-Fort Worth
⟫  NPower Texas—the state arm of a national nonprofit offering free tech training to 18- to 26-year-olds and veterans—has expanded its flagship Tech Fundamentals program to DFW, helping young, underserved people skill up for in-demand tech jobs that are forecasted to grow in 2022. Now it's extended the application deadline for its next training cohort to August 15. The free, 16-week virtual training program was created for young adults from underserved and marginalized communities in Dallas-Fort Worth, as well as military veterans and their spouses. The program teaches students the basics of programming and IT and offers opportunities to earn various certifications. In March, philanthropist MacKenzie Scott donated $15 million to NPower, its largest donation ever.
—
Wells Fargo Latest to Bring Financial Workers to DFW
⟫ This week's announcement that Wells Fargo is setting up operations in a $200 million, 800,000 square-foot space in Irving—a move the city is offering more than $30 million in economic incentives to make happen—marks the latest in a string of large financial firms planting physical footprints in the region. Earlier this year, Teachers Insurance and Annuity Association announced plans to occupy more than 500,000 square feet of office space in Frisco. That announcement was followed by Goldman Sachs' decision to house 5,000 workers in Dallas—a project the city is providing $18 million in incentives for. All told, the 2.1 million square feet of new office space announced this year will soon house more than 10,000 local financial workers, with local economic incentives totaling more than $236 million, the Dallas Morning News reports, adding that the three projects will cost more than $750 million.
---
Thursday, August 4
Plano's Boardwalk To Be Exclusive 'Hypercar' Dealer
⟫ For a cool $2 million to $2.5 million, Texans will be able to purchase an AI-designed "hypercar." Plano's Boardwalk Auto Group has inked a deal to become the exclusive dealer of California-based Czinger's vehicles in the Lone Star state, according to The Dallas Morning News. Reaching a top speed of around 253 mph,  the company's two-seat vehicles were designed to minimize drag and have set a handful of lap records at various tracks. They'll begin shipping to customers in Q4 next year. Czinger already has a local buyer lined up, the DMN reports.
—
DFW Is a U.S. Leader in Job Growth
⟫ Dallas-Fort Worth is one of the leading metro areas in the country when it comes to job growth. Overall, the region added nearly 294,000 jobs, an increase of 7.7%, over the past year ending in June, according to data from the Bureau of Labor Statistics. In terms of raw growth, that puts the region behind only the New York and Los Angeles metros. Much of that growth came from the eastern part of the metro including Dallas, Plano, and Irving. Between May and June, the region added 18,200 jobs, with unemployment 0.3% below the state average of 4.1%.
—
More Equitable Internet Access
⟫ In an effort to make the internet more accessible to all, the city of Dallas has announced that certain residents may be eligible for a $30 subsidy on their internet bills via the Federal Communications Commission's Affordable Connectivity Program. Residents that meet the requirements, like receiving certain federal assistance programs, could also be eligible to receive a $100 one-time discount on the purchase of a desktop, laptop, or tablet. Mayor Eric Johnson said the move is "vital for the future" of making Dallas a more "equitable and vibrant 21st century city."
---
Wednesday, August 3
'Future of Venture Forum' at Dallas Startup Week
⟫  What's new and next with venture funding? Find out during Dallas Startup Week at the Future of Venture Forum on Wednesday, August 10, at the Crum Auditorium of SMU's Cox School of Business. A CEO-packed lineup will share insights and knowledge on unique problems facing investors and startups in today's economic climate. Vari Co-Founder and CEO Jason McCann (above) will be the keynote speaker. The 5 p.m. Entrepreneur Discussion will feature Zirtue CEO and Co-Founder Dennis Call; Alto CEO Will Coleman; Avisare founder and CEO Sky Kelley; Booktoken.io CEO Josh Stone; and moderator Cheri Garcia, founder of Cornbread Hustle. The 5:45 Investor Discussion will feature Jim Adler, Founding Managing Director + Board Member at Toyota Ventures; Upsie Founder and Executive Chairman Clarence Bethea; and Promise Phelon, Founder and Managing Partner of Growth Warrior Capital. A networking event follows at 7:30 p.m. (Note: The event is exclusively for accredited investors and entrepreneurs raising seed, series A, and beyond. For more info and to register, go here.)
—
Dallas ISD Acquires Tower on LBJ Freeway
⟫  The Dallas ISD has acquired the 12-story Crossings II building on LBJ Freeway near The Galleria, reports the Dallas Morning News. The building is also close to the former Valley View Mall, an area being transformed into a planned Dallas International District. Funded by a public-private partnership, the district is slated to be a sprawling home for international businesses of all sizes, as well as a testing ground for innovation with a civic smart zone and automated people mover.
—
Tyler Technologies Manager Wins Leadership and Innovation Award
⟫ Silas Deane III, manager of Community Readiness for Plano-based Tyler Technologies, has received the Leadership and Innovation Award from the National Association of Community and Restorative Justice. The 8th annual NACRJ Conference was held in Chicago last month for an audience of nearly 2,000 attendees. Silas manages Tyler's Community Readiness solution, which bridges the gap between jails and the community by connecting the incarcerated with community organizations. The organizations assist them in gaining an education and finding a job, and a place to live once they're released. "Reducing recidivism is more than a goal, it's a need as the U.S. continues to lead the world in repeat offenders," Deane said. "This impacts the individual, their families, communities, and local economies."
—
Dallas is a Top 10 City for 'Fixer-Uppers'
⟫  A new StorageCafe report ranks the Top 10 cities in the U.S. for buying "fixer-upper" homes that need a lot of work, but fit the buying power of budget-minded buyers. Dallas came in at No. 7 and is the first Texas city to make the list. "With median home prices skyrocketing in Dallas—currently at $585K—a fixer-upper can seem the best solution to climbing the homeownership ladder," the report says. "The difference between a regular home listing and a fixer-upper amounts to $260K. That's a 44% discount when you go for a home with a little more charm but in need of repairs."
---
Tuesday, August 2
Texas Joins Anti-Robocall Task Force
⟫  Around 33 million scam robocalls are made to Americans every day, according to the National Consumer Law Center and Electronic Privacy Information Center. Now Texas aims to do something about it, by joining 49 other states in the nationwide Anti-Robocall Litigation Task Force. The task force will investigate and take legal action against telecommunications companies responsible for bringing a majority of foreign robocalls into the U.S. In the meantime, Texas Attorney General Ken Paxton advises you to be wary of callers who ask you to pay by gift card, wire, or crypto: For example, "the IRS does not accept iTunes gift cards." Also, look out for prerecorded calls from impostors posing as government agencies; hang up when you're suspicious; file a consumer complaint here; and get on the national Do Not Call Registry here.
—
NCTOG Gets $270K to Study 'Innovative Transit Solutions' for Fort Worth Neighborhood
⟫ The North Central Texas Council of Governments has been awarded a $270,000 Federal Transit Administration "to identify innovative, affordable transit solutions to improve access to basic needs and create strategies to reduce greenhouse-gas emissions in a part of Fort Worth identified as an area of persistent poverty." The ZIP Code involved, 76104, is the home of the Fort Worth Medical District, but a study by UT Southwestern Medical Center says it has the lowest life expectancy in the state. The 2021 Areas of Persistent Poverty Program grant could lead to the development of transit solutions to connect the community to healthy food, health care, affordable housing, and employment, while improving air quality, the NCTOG says. "We can use the data from this study to proactively prevent creating new disparities for the future," said Christina Brooks, Fort Worth's chief equity officer and director of its Department of Diversity & Inclusion. "Ultimately, every resident, regardless of your ZIP code, should have access to quality, affordable transportation that supports a thriving quality of life in our community."
—
'Squid Game' Experience Coming to Immersive Gamebox in Grandscape
⟫  If you're a fan of the Netflix series "The Squid Game" and would like to play it (without getting killed), you'll have your chance starting in September. That's when Immersive Gamebox at Grandscape in The Colony (formerly known as Electric Gamebox) launches its Netflix-approved, 60-minute "Squid Game" experience. The multiplayer game will feature all six challenges from the show, including Red Light, Green Light; Dalgona; and the Squid Game itself. But don't worry, if you lose a challenge, you'll only lose a "virtual life." The game will be played in the chain's "Gameboxes" (as seen above), using motion sensing tech and touch screens. 
—
Chef Tim Love's New Fort Worth Restaurant Bans Cell Phones—and Requires Jackets
⟫  In an era when people take foodie photos of every entree, one restaurant in Fort Worth's Mule Alley isn't having it. Caterina's, the new outpost from celeb Chef Tim Love, is banning cell phone use in its dining room. Guests at the upscale Italian eatery are given a bag to place their phones in on their way to their table. "The cell phone thing will no doubt be a hurdle, but I think people will thank me on the way out," Love told Fort Worth Magazine. Love, who previously launched Gemelle, Atico, and Paloma Suerte in Fort Worth, named Caterina's after his sister Kathleen, who died during the pandemic, FW reports. And if you're still mulling over the idea of a phone-less dinner, Love has one other rule for his intimate Italian dining experience: Men must wear jackets.
---
Monday, August 1
Wells Fargo Plans $200M Campus in Las Colinas for 4,000 Workers
⟫  San Francisco-based Wells Fargo plans to build a lakeside $200 million regional office campus in Irving's Las Colinas Uban Center. The 22-acre center will be built on the north shore of Las Colinas' Lake Carolyn (above). On Thursday, the Irving City Council will vote on more than $30 million in incentives to land the development, which could see 4,000 workers occupying 800,000 square feet of new office space by December 2026, according to the Dallas Morning News. 
—
Amazon Begins Same-Day Delivery Direct from Dallas Retail Stores
⟫  Amazon has begun offering its Prime members same-day delivery direct from a number of Dallas retail stores. Customers can now shop items from PacSun, GNC, SuperDry, and Diesel and get their purchases delivered the same day. The service is free for U.S. Prime members who spend $25 or more on qualifying items and $2.99 for members who spend below $25. In the coming months, Sur La Table, 100% Pure, and other retailers will join the program too. The service is being offered in more than 10 other U.S. cities, but Dallas is the only Texas city to get it so far. "We're excited to see this new model come to life and look forward to adding more brands, stores, and locations to the program," says Sarah Mathew, director of Amazon Delivery Experience.
—
Aurora, Schneider to Haul Freight Autonomously Between Dallas and Houston
⟫  Pittsburgh-based Aurora Innovation has begun a new pilot partnership with Schneider National to haul freight autonomously with the Aurora Driver between Dallas and Houston. "Understanding more about an autonomous future is the logical next step to build a network that continues to deliver the best service for our customers," said Rob Reich, EVP and chief administrative officer at Schneider. Based in Green Bay, Wisconsin, Schneider provides transportation, intermodal, and logistics services with $5.6 billion in annual revenue. It's the fourth commercial pilot for Aurora, which has partnered with other freight companies on test runs from Dallas, along with testing self-driving hybrid-electric Sienna S-AM minivans on Dallas-Fort Worth streets and highways.
---