"Our goal at Toyota is to help develop the next wave of talent entering the job market."
Trey Spyropoulos
Manager of Communications and Organizational Effectiveness 
Toyota North America
.…on the SWARM Connected Mobility Hackathon, held at Toyota's Plano campus in July.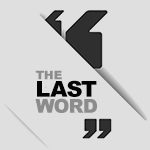 Over 400 Toyota software and hardware engineers from around the world gathered at the company's Plano campus last month for the SWARM Connected Mobility Hackathon—a 36-hour company-wide "concept-to-creation" challenge.
And seven UT Dallas students were along for the ride.
Last spring, Toyota had met six of them—all young women—when they won WEHack, a Society of Women Engineers hackathon held on the UT Dallas campus and sponsored in part by Toyota. Matthew Chang, a UTD computer science graduate student and an intern with Toyota Connected, also took part in the SWARM hackathon.
The SWARM event challenged teams to develop new tech to prevent drunken driving, reduce carbon dioxide emissions, and more. The UTD students joined different teams to tackle the challenges, gaining new insights and experience along the way.
"Our relationship with UT Dallas is just the beginning of what we're looking to grow into a widespread collaborative research opportunity between our organizations," Spyropoulos said in a statement.
Besides Chang, the other UT Dallas students taking part in SWARM included Nithila Shenoy, Palak Bhargava, Allison Pham, Vyshnavi Nalla, Gail Hernandez, and Keyan Huang.
"The length of the hackathon and the high-stakes evaluations were not something I was used to," Bhargava, a UTD computer science senior and Toyota intern, said in the statement. Her team worked on a drunk driving prevention solution.
"The thing that made me most nervous was that I was an intern competing against experienced, full-time employees," Bhargava added. "However, everyone at Toyota was incredible. We received mentorship throughout the process, and their feedback and words of encouragement were just the confidence boost my team needed."
For more on what's new and next in North Texas, check out Every Last Word.

Get on the list.
Dallas Innovates, every day.
Sign up to keep your eye on what's new and next in Dallas-Fort Worth, every day.