"LET'S GOOOO (TO OUTER SPACE)!"
Coby Cotton
Co-Founder 
Dude Perfect
.…tweeting with his Dude Perfect team about his space launch this Thursday on Blue Origin.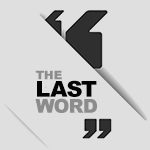 Dude Perfect, the sports and comedy group that's been doing stunts, trick shots, and viral videos since 2009, is about to really take off. Or at least one of them is: Co-founder Coby Cotton has a seat on Thursday's scheduled Blue Origin space flight.
Headquartered in Frisco, The group consists of Tyler Toney, twins Coby and Cory Cotton, Garrett Hilbert, and Cody Jones—all  former college roommates at Texas A&M whose YouTube channel has over 57 million subscribers 
They've raced camels in Qatar, built a "real life invisibility shield," and, just last month, had a model rocket battle. Now Coby Cotton is about to blast off in a real one.
Coby's seat was sponsored by MoonDAO, a blockchain startup working to decentralize space travel. It raised $8.3 million in Ethereum with part of that going to pay for Cotton's space ticket, according to the Dallas Morning News.
Coby will be joined on Blue Origin's NS-22 mission Thursday by Mário Ferreira, a Portuguese entrepreneur, investor, and the president of Pluris Investments Group; Clint Kelly III, who launched the Autonomous Land Vehicle project at the Defense Advanced Research Projects Agency (DARPA); Vanessa O'Brien, a British-American extreme explorer on land, sea, and air; Sara Sabry, an Egyptian mechanical and biomedical engineer; and Steve Young, the former CEO of Florida-based Young's Communications LLC.
The space flight is scheduled for liftoff from Blue Origin's Launch Site One Thursday with a launch window opening at 8:30 AM CDT / 13:30 UTC. The webcast will start at T-30 minutes. 
:::::
For more on what's new and next in North Texas, check out Every Last Word.

Get on the list.
Dallas Innovates, every day.
Sign up to keep your eye on what's new and next in Dallas-Fort Worth, every day.