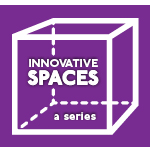 PGA of America unveiled its new headquarters in Frisco yesterday, offering 600 PGA members, dignitaries, and guests a look at what it calls "a destination for the future of golf." The opening day event coincided with soggy climes—North Texas had over 9 inches of rain in 24 hours as of midday Monday—but the rain had passed by in time for the festivities. And from the look at what its new home has to offer, decades of sunny skies may lie ahead.
The PGA's $33.5 million, 106,622-square-foot, four-story HQ offers features that would make millions of work-from-homers think about going to the office again—no matter what their handicap is. 
Built by Adolfson & Peterson in partnership with construction manager Cushman & Wakefield—with architecture by the design firm Page—"The Home of the PGA of America" is constructed of Texas limestone and lots of glass, much of which can slide away to let golfers launch balls far out onto the Texas prairie.
$2.5B in economic impact expected over next 20 years
PGA's new headquarters is just part of a new 660-acre PGA Frisco campus, which is expected to have $2.5 billion in economic impact for North Texas over the next 20 years, according to a state of Texas economic development office study. 
Besides the new HQ—which houses around 150 corporate employees—the rest of the $550 million, 600-acre PGA Frisco campus is slated to be open by spring 2023. It will include two new 18-hole championship courses, the new 510-room Omni PGA Frisco Resort, a 30-acre practice facility, a performance center, and the PGA District, featuring a "one-of-a-kind" indoor and outdoor golf-centered entertainment area. 
PGA Frisco is currently the largest development under construction in North America, according to the organization. Its new facility joins a long list of golf-related headquarters in the Dallas area, including the corporate homes of Topgolf, Drive Shack and its Puttery entertainment concept, Invited (formerly ClubCorp), and Arcis Golf.
A 'first-of-its-kind golf laboratory'
PGA President Jim Richerson says the new HQ "will be a first-of-its-kind golf laboratory that offers the best in professional development for our nearly 28,000 PGA professionals."
From cutting-edge tech to education facilities, PGA Frisco will be a destination and gathering place for PGA professionals, Richerson added in a statement—delivering " the best in coaching, player engagement, golf operations, and executive management," as well as hosting "some of golf's greatest Championships."
Located just a few miles from the Dallas Cowboys headquarters at The Star in Frisco, the PGA's new four-story HQ features both open and enclosed offices, a "social staircase" primed for selfie opportunities, an executive boardroom, outdoor terraces, and a video studio. There are also seminar and meeting rooms, along with a PGA Professional Development Center.
Then there's the fun stuff. The building offers indoor golf training facilities including a swirling and swooping putting area, a chipping area, driving range simulators, and interior hitting bays with exterior windowed walls that accordion away for direct access to the driving range outside.
Creating a 'Silicon Valley of Golf'
"PGA Frisco is much more than a new home for the PGA of America," PGA of America CEO Seth Waugh said in the statement. "Aligning with world-class partners in a world-class location is a once-in-a-lifetime opportunity to create the Silicon Valley of Golf from a commercial perspective." Along with PGA championships coming to the courses outside, "our aim is to challenge golfers of all skill levels to improve, enjoy, and ultimately, fall in love with the game for a lifetime."
Granger Hassmann, VP of preconstruction and estimating for AP, says the new HQ won't just grow the game of golf in North Texas—it'll provide "an introduction for local businesses to a whole new customer base. This project is a tribute to the future of golf and a boon for Frisco and the entire DFW metroplex as we welcome new visitors to the region."
It's also an opportunity to give back. PGA Members will deliver outreach programs through the PGA's charitable foundation, PGA REACH, including PGA HOPE (Helping Our Patriots Everywhere), PGA Jr. League, and PGA WORKS.
Expansive views of championship golf courses
All that glass offers expansive views of two championship-level golf courses, designed by noted golf course architects Gil Hanse and Beau Welling.
Last October, Dallas Innovates offered a first look at both the beauty and the challenges the two courses will offer players for years to come.
Gil Hanse designed PGA Frisco's East Course, which in coming years will host a long list of marquee events including the PGA Championship, the KPMG Women's PGA Championship, and the KitchenAid Senior PGA Championship.  
Beau Welling oversaw the West Course, which will host smaller tournaments and be open to PGA of America members and the golfing public. Welling is also serving as the master planner for the Frisco project as a whole.
Seeking LEED Silver through sustainability efforts
Sustainability played a key role in the design and construction of the PGA's new home, says PGA president Jim Richerson, which has led the HQ to seek LEED Silver certification.
"The PGA took a conscious effort in reducing, reusing, and recycling during design, construction, and in-building usage after moving in," Richardson said in a statement. "More than 75% of construction waste was recycled or reused."
"Energy conservation efforts include daylight harvesting, 100% LED lighting throughout the headquarters, and efficient mechanical equipment," he added.
Regional and local materials were used to create the building, including the Texas limestone, noted AP project executive Mike Ortiz. The building's orientation maximizes natural light while minimizing solar gain, and its interior features natural, recycled, and low-VOC materials to enhance indoor air quality.
A 'world-class' workplace
This is a headquarters, after all, so the new building offers three floors of office space. A top-floor conference room is where officials will no doubt be having meetings on what to do about LIV Golf, among other cheerier topics. An outdoor terrace lounge overlooks the driving range and offers golf course views.
The ground floor serves staff, PGA members, and guests, and includes both a video studio and an education center.
James Tanner, a principal at Page, which designed the HQ, says collaboration was kept top of mind.
"Page, along with The PGA and the entire design team, worked closely together to create such a facility where collaboration is a focal point of the building while maintaining departmental groupings," Tanner said in a statement. "The ease of impromptu gatherings is a testament to the overall design of the building but more importantly to the layout of the interconnecting spaces."
Take the PGA fly-through tour:
More looks at the new home of PGA of America:

Get on the list.
Dallas Innovates, every day.
Sign up to keep your eye on what's new and next in Dallas-Fort Worth, every day.