"To have that kind of interaction, you actually have to bump into people."
Robert Isom
CEO 
American Airlines
… on working in person at American's 300-acre campus: "You can come in, everybody gets to talk to everybody," via Mayor Mattie Parker's "Go Time" podcast.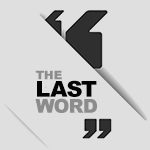 Fort Worth Mayor Mattie Parker is back with her Go Time podcast after a summer break—and her first fall episode is a chat with American Airlines CEO Robert Isom. 
One of the things that came up: American's $350 million, 300-acre Fort Worth headquarters campus, which opened in 2019 after a project more than five years in the making.
At a time when WFH vs. office remains a hot topic, Isom is very big on people being at the office—especially when it's a sprawling HQ like American's, with Skyview buildings facing each other across a a water-filled ravine accessible by a bicycle and cart bridge.
"Having this campus and having it built in a way that encourages people to interact has been fantastic," Isom tells Parker. "You can come in, everybody gets to talk to everybody."
With 120,000 global team members and 600,000 customers a day, American has a lot to interact about. And Isom doesn't do it from a remote corner office—he says he's out among his team members to ensure everyone is moving in the same direction.
American's HQ keeps busy—and buzzing
"Every day at the headquarters we train almost 1,100 people that need hotel rooms, so we're actually building a hospitality center," Isom added, inviting Parker to come see it at the end of the year.
The CEO also notes that DFW Airport is the world's second business airport hub,  with 85% of its total traffic coming from American Airlines alone. That's another reason American's HQ location in Fort Worth is ideal.
"We have everything from staff functions [to] our Operations Control Center, all of our pilot and flight attendant training. We have a reservation center. We have an operations control and engineering center. All that kind of stuff is buzzing all the time," Isom says.
In the rest of the podcast episode, Isom talks about how his airline has navigated the pandemic; why he's in a "people-serving-people" business; how Fort Worth can attract more corporate relocations; and more.
You can hear the whole podcast here.
For more on what's new and next in North Texas, check out Every Last Word.

Get on the list.
Dallas Innovates, every day.
Sign up to keep your eye on what's new and next in Dallas-Fort Worth, every day.