Two veteran Dallas ad agency CEOs launched a new media platform today to help brands deliver "authentic messaging" primarily to multicultural audiences, as well as the general market. 
Pedro Lerma, CEO of LERMA/, and Rodrigo Vallejo, CEO of RO2 Media, announced the launch of YouNite Media, a demand-side platform (DSP) that helps advertisers connect with audiences in an automated, anonymously trackable way, leveraging both "cultural intelligence" and the co-founders' deep experience in multicultural marketing.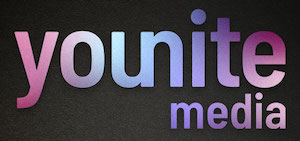 Lerma says YouNite can help brands achieve their supplier diversity investment goals by using the new platform, while gaining valuable insights and data.
"YouNite hopes to let brands live up to their multicultural commitments," Lerma told Dallas Innovates. "Over the last couple of years, you've seen brands talk a lot about how important the multicultural part of their customer base is. Some brands have lived up to those commitments, and others are still somewhat behind. So this is yet another way for us to enable those brands to meaningfully make investments in minority-owned businesses, and at the same time reach the audiences that they need to, from a media planning and buying perspective."
Launching from LERMA/'s offices, but poised for growth on its own
YouNite Media is launching "for the time being " within LERMA/'s offices at The Luminary in downtown Dallas' West End Innovation District (above). But Lerma told us it's a "totally separate" entity from both LERMA/ and RO2 Media. The startup is launching with nine employees, but Lerma expects it "to scale quite a bit" moving forward, requiring additional hiring along with a potential dedicated space at the Luminary or a relocation.
Helping brands get "in tune" with increasingly multicultural audiences
"Lots of brands in the last couple of years have felt the urgency of being more in tune with their increasingly multicultural audiences," Lerma told us.
As brands focus on issues of diversity, equity, and inclusion, they're "willing to make investments with minority-owned media companies," Lerma added. "And the truth is, there aren't that many. And the ones that are aren't always scalable. So we wanted to build a platform that would be minority owned, and that would allow for scale."
Lerma and Vallejo both believe the concept of the "general market" is an antiquated term.
"The general market is incredibly multicultural," Lerma said. "The multicultural culture is infusing the general market and the other way around, too. So it's a much more diffused market than we've ever seen in the past."
YouNite can reach 'anybody' through the platform
YouNite isn't exclusively targeting minority audiences, however—it can cast a wide net, too.
"When advertisers come to us, we can absolutely help them be better [at] connecting with multicultural segments like African-Americans or Hispanics or LBGTQ," Lerma said. "But we also help them be better and smarter with the general market, the whole audience. We can reach anybody through the platform. The difference is an advertiser going through us will be doing it with a minority-owned company, whereas a lot of the other DSPs out there are not minority-owned."
Strategic alliance with 'people-based' ad software firm
YouNite is launching in a strategic alliance with Viant, a people-based advertising software company based in Irvine, California. YouNite says it will tap into Adelphic programmatic software and Viant's proprietary Household ID to help brands connect and measure engagement with key audiences across the open web, including CTV, mobile, desktop, DOOH, and streaming audio.
"Our goal is to create a media company as diverse and evolving as the people that businesses are hoping to engage with," co-founder Rodrigo Vallejo said in a statement. "YouNite offers a full suite of services to optimize a brand's unique messages across relevant channels as well as effectively measure both offline and online conversations."
Blazing trails on the 'cookie-less frontier'
Anyone who's browsed brands on the web has seen endless "cookie" notifications with boxes to check for privacy preferences. YouNite aims to help brands prepare for what calls "the cookie-less frontier."
"Viant has for several years refined a tool that they call the Household ID," Lerma said. "As cookies have become less reliable and as more platforms and browsers are blocking cookies, Household ID is a much more viable and sustainable way to gather and track user behavior. It's all anonymous. None of that data is personally identifiable. But it allows us to have a line of sight into the best ways to target these users."
Unlike cookies, which have historically been limited to one device, Household ID can anonymously track users from their phone to their laptop to their TV's OTT devices, enabling YouNite to "target on behalf of the advertiser in a hyper-relevant way," Lerma said. On their end, users will see ads presented that are relevant to their experience, "so I think it serves both the advertiser and the user."
Elevating minority-owned entities—and scoring how companies perform 
YouNite will place an emphasis on "elevating minority-owned entities," the company says. 
"YouNite believes cultural diversity is more than just a trend, but rather the future of marketing," the company said in a statement. "Not only can YouNite speak authentically to a diverse range of consumers, but [it's] equipped to manage evolving web compliance."
The startup will do that by utilizing proprietary tools like the Brand Inclusivity Performance Index (BIPI), which was developed at LERMA/, to score how brands stack up to their competitors across a variety of indicators of multiculturalism.
"We worked with data scientists to arrive at a scoring mechanism that would give a brand a point of reference. And from there we can help them with recommendations on how they can get better, make their brands more attuned to the multicultural [market]," Lerma said.
With the BIPI tool, one can type in a company's name and see its BIPI score. The score is calculated by what percentage of a company's customer base is multicultural; how diverse the company is; their current diversity hiring; whether they use diverse suppliers; whether they have DEI programs in place; and other factors.
"We have a history of connecting with multicultural audiences. So from the get-go, we're going to be able to help brands do that," Lerma added.
5% of profits will go to fund minority-owned startups
YouNite says it will allocate 5% of its profits to fund minority-owned startups. Both Lerma and Vallejo acknowledge that "there were people who believed in and gave them opportunities early in their careers," so they see this allocation as a way to support underrepresented communities.
To help choose which startups to participate with, YouNite's co-founders plan to leverage their relationship with Austin-based TXV Partners, an early-stage VC firm that provides funding to minority-owned startups. 

Get on the list.
Dallas Innovates, every day.
Sign up to keep your eye on what's new and next in Dallas-Fort Worth, every day.