With its first fund closed, a venture capital firm co-founded by a Dallasite aims to help Black and Hispanic founders build their startups.
New Age Capital, a firm co-founded by Dallasite LaDante McMillon and Brooklyn-based Ivan Alo, focuses on seed-stage tech companies and has raised $25 million for its debut fund. The new fund has already begun deploying capital.
"New Age Capital is literally us," McMillon, who serves as managing partner, previously said in a post by Boston College. "It's about all the experiences we've had in our lives that shaped the men we are today and how we think about the world, particularly Black and Latino entrepreneurs who are building world-changing companies and how we can be a part of that."
The two co-founders graduated from Boston College in 2012, McMillon with a BA in communications and Alo with a BS in finance.
Looking to lead seed-stage rounds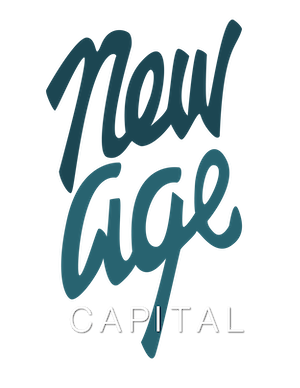 Agnostic to where a company is located, New Age invests in seed rounds for startups with Black and Hispanic founders. Specifically focused on leading seed-stage rounds that are between $1.5 million and $2.5 million, the firm says its typical investment size is about $900,000, with an ownership target between 10% and 15%. While New Age says it is largely industry agnostic, its website says the firm doesn't invest in spaces like fashion, media, web3, and medical devices.
Rather than having specific focuses tied to locations or industries, New Age says its main mission is to support "historically underfunded entrepreneurs" that have deep expertise in their industries. It's focused on building relationships with founders before investing and providing guidance on scaling their companies to the Series A level. The firm says it wants to see early customer traction and at least $10,000 in consistent monthly revenue before investing in a company.
"In essence, we were trying to create something that had never existed—recreate the narrative of what it meant to be a successful entrepreneur through the lens of Black and Latino entrepreneurs," Alo, who also serves as a managing partner, told Boston College.
Founded in 2016, New Age has eight companies in its portfolio
The announcement of the initial fund comes more than six years after New Age was founded. In that time, it has added eight companies to its portfolio, including "sports stock market" platform Prediction Strike, autonomous drone platform Rizse, and spatial computing company Teleportal. Its other companies range from edtech to communications to artificial intelligence.
65% of fund's capital comes from institutional LPs
According to New Age, 65% of capital commitments to the fund come from institutional LPs, including the University of Chicago, Boston College, Lightspeed Venture Partners, Wellington Management, and Bank of America. Individual LPs contributing to the fund include First Round Capital's Josh Kopelman, Amity Ventures' Peter Bell, and Scale Venture Partners' Kate Mitchell.
"Our goal is to make the VC industry approachable and transparent to founders, thus creating loyalty and affinity for our mission," New Age writes on its website.
From lack of funding to becoming funders
While New Age was formed in 2016, the idea behind it stems from two years before that, when McMillon and Alo discovered the barriers that many founders like them face when raising venture capital for a previous fintech venture called LionShare.
After that, the two set out to become the type of investors they were unable to find, initially getting their start through Lightspeed Venture Partners' 2018 scout program, where they were given $500,000 to invest in a dozen companies to prove out their thesis of investing in early-stage Black and Hispanic founders.
Looking ahead, New Age says "work is just beginning" on becoming the "go-to institutional VC firm" in their space, adding the belief that by focusing on underfunded entrepreneurs, "outsized returns will come."
"We knew if we could build an institutional venture firm that focused on investing in the communities we know best and help entrepreneurs build truly scalable, world class companies, we would create tremendous returns for LPs and ourselves as well as support the new age of global business leaders," New Age adds on its website.

Get on the list.
Dallas Innovates, every day.
Sign up to keep your eye on what's new and next in Dallas-Fort Worth, every day.