---
STARTUP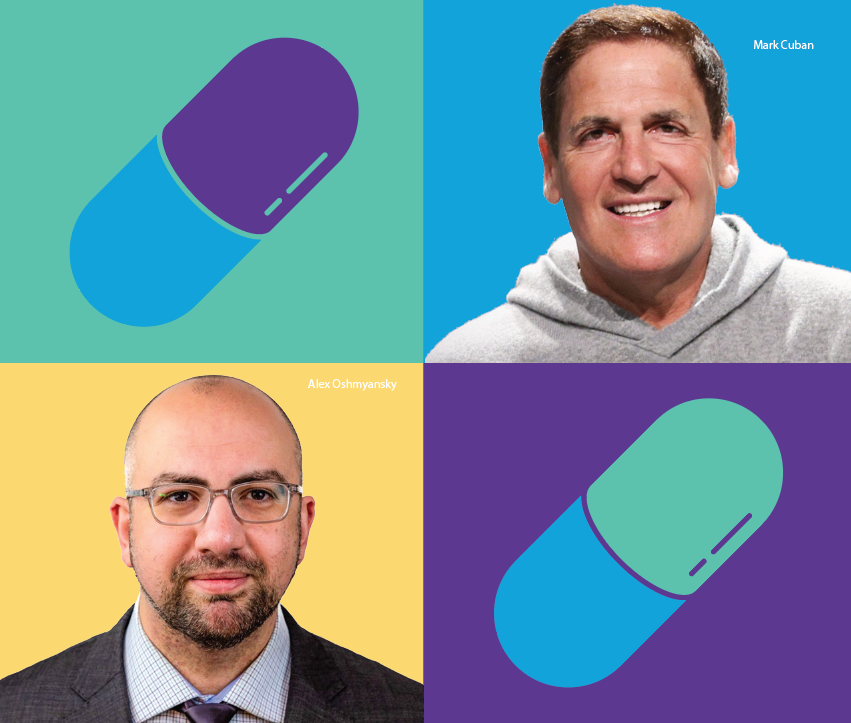 PHARMA MAVERICKS
Mark Cuban & Alex Oshmyansky
Co-Founders, Mark Cuban Cost Plus Drug Company
Dallas billionaire entrepreneur Cuban and radiologist Oshmyansky co-founded the Mark Cuban Cost Plus Drug Company with an aim to "disrupt and disable big pharma" by reducing the cost of prescription drugs. In January 2022, they met their first goal: launching their own "radically transparent" online pharmacy that offers generic drugs directly to consumers on a cash-pay basis. The enterprise—the only one Cuban has ever put his name on—began with a cold email from Oshmyansky to Cuban.
---
VISION VISIONARY
Sulagna Bhattacharya
Co-Founder and CEO, Nanoscope Therapeutics
Most patients with retinitis pigmentosa lose much of their sight by young adulthood and are often legally blind by the age of 40. Bhattacharya, who leads Nanoscope, a biotech company working on a single-injection gene therapy in the field, is doing something about it. The company, which has restored "meaningful vision" in blind patients, has been granted fast-track designation by the FDA to restore sight in patients with retinitis pigmentosa. Bhattacharya says the biotech is also tackling more common retinal diseases.
---
FITNESS ENGINEER
Mohammed "Rab" Shanableh
Co-Founder and CEO, OxeFit
Shanableh, co-founder of Plano-based startup OxeFit, saw the potential in combining AI and advanced robotics to create "smart gyms" that offered real-time feedback and deep learning analysis. He also believed that if the startup's fitness technology could be successful among professional athletes, then it could thrive among everyday enthusiasts too. Today, his vision is a reality backed by more than $35 million, including investments from Dallas Cowboys QB Dak Prescott, PGA star Dustin Johnson, LA Rams cornerback Jalen Ramsey, and other pro athletes.
---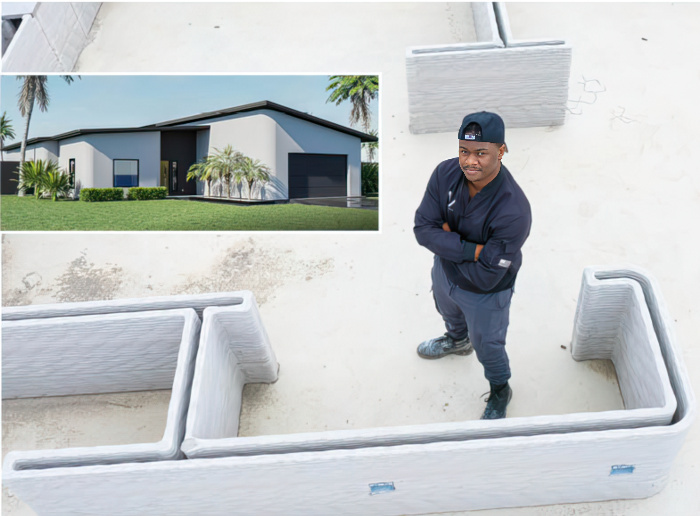 3D HOMEPRINTER
Treyvon Perry
Co-Founder and CEO, Von Perry
Perry and Sebin Joseph, co-founders of the Dallas-based proptech startup Von Perry, are revolutionizing the housing industry. Using digital and prefab construction together with 3D printing, they're building sustainable homes that won't break the bank. The first of these homes, a modern three-bedroom in Collin County spanning 1,700 square feet (seen above), was built with geopolymer concrete and 3D printing, a feat that Joseph says is the first of its kind. Perry and Joseph's proprietary software, Arcus, consolidates the entire construction process, setting the bar high for the proptech industry.
---
HEALTH TECH TITAN
Michael Gorton
Founder and CEO, Recuro Health 
Gorton, who co-founded Teledoc more than 20 years ago, is pioneering telehealth once again. The serial entrepreneur launched Richardson-based Recuro Health in 2021 to provide convenient, personalized healthcare through video and message-based interaction. His benefits-agnostic virtual services platform offers digital healthcare services such as on-demand primary and urgent care, behavioral health, at-home lab testing, and chronic condition management. The startup also provides optional genomic-powered genetic testing to its clients. Gorton is expanding Recuro's capabilities with acquisitions in quick succession, including buying California-based digital health solutions firm Competitive Health to build out integrated benefits like advocacy and companion care. Other acquisitions include DFW-based MyLifeIQ and WellVia, and Minnesta-based SupDoc.
---
PROPTECH PIONEER
Clifton Harness
Co-founder and CEO, TestFit
With their innovative approach to real estate feasibility, Harness and TestFit co-founder Ryan Griege are transforming the way developers and investors make decisions in the industry. Their goal is simple: to make construction cheaper and more efficient. To achieve this, TestFit offers an AI-powered building configurator that delivers real-time insights on cost, asset design, and constructability. By doing so, they help companies "de-risk decisions" and quickly underwrite development opportunities.
---
WEB 3.0 GURU
Samy Fodil
CEO and President, Taubyte
Fodil is building the future of cloud computing with his company, Dallas-based Taubyte. The startup, which emerged from stealth in 2020, targets IoT developers building applications and protocols with its Web 3.0 edge-based smart-computing platform. The platform allows individuals and organizations to focus on product features with distributed edge computing that eliminates software development, deployment, and routing complexity.
---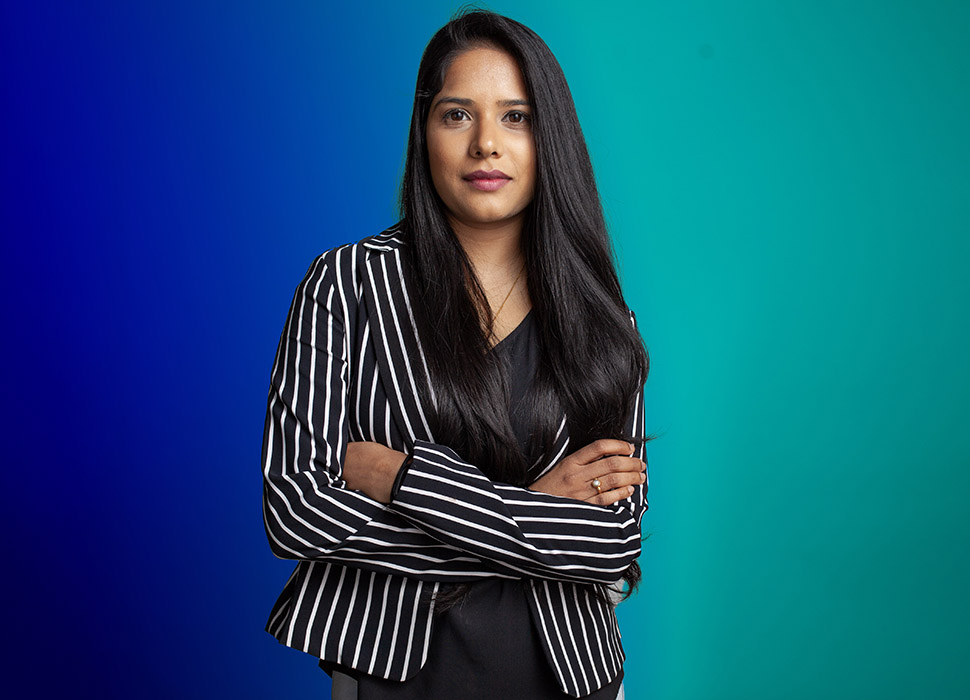 REALITY AUGMENTOR  
Veena Somareddy
CEO and Co-Founder, Neuro Rehab VR 
Somareddy, co-founder of Neuro Rehab VR, had an early infatuation with technology. As a child, she fell in love with computers, fueled by the thrill of playing PC games like Doom, GTA, Age of Empire, Sonic, and Diablo. It was through these games that she learned programming, developing skills that would serve her well in the future. Today, Somareddy's passion for tech drives her to create cutting-edge virtual reality therapy programs for physical rehabilitation, helping patients recover from strokes and brain injuries. Through her Fort Worth company's innovative approach to rehabilitation and its use of virtual reality technology, patients have seen significant improvements in their quality of life.
---
LENDING EXPANDER
Joe Beard
Co-Founder and CEO, CollateralEdge
CollateralEdge, launched by VC-turned-entrepreneur Beard and financier Joel Radtke, is a fintech platform designed to give community and regional banks a competitive edge in commercial lending. The platform's innovative "collateral coverage" solution helps banks expedite committee approval and meet borrowers' credit needs while adhering to the bank's underwriting standards. As credit officers see tightening loan standards coupled with less loan demand, CollateralEdge aims to provide attractive credit alternatives that can help banks "earn loyal customers for life."
---
TRUCKERS' FRIEND
Marcus Cooksey
Founder and CEO, DUKE.AI
Cooksey founded Duke.ai to tackle challenges that plague the trucking and transportation industry—from cash flow issues to staying compliant with regulatory issues. His payment platform is paving the way for a smoother, more secure, and more profitable future for truckers and companies with automated accounting software, fast payment options, tax tracking, and fraud detection. Launched in 2019, the Dallas-based company garnered $100,000 in new funding via the Google for Startups Black Founders Fund last fall.
---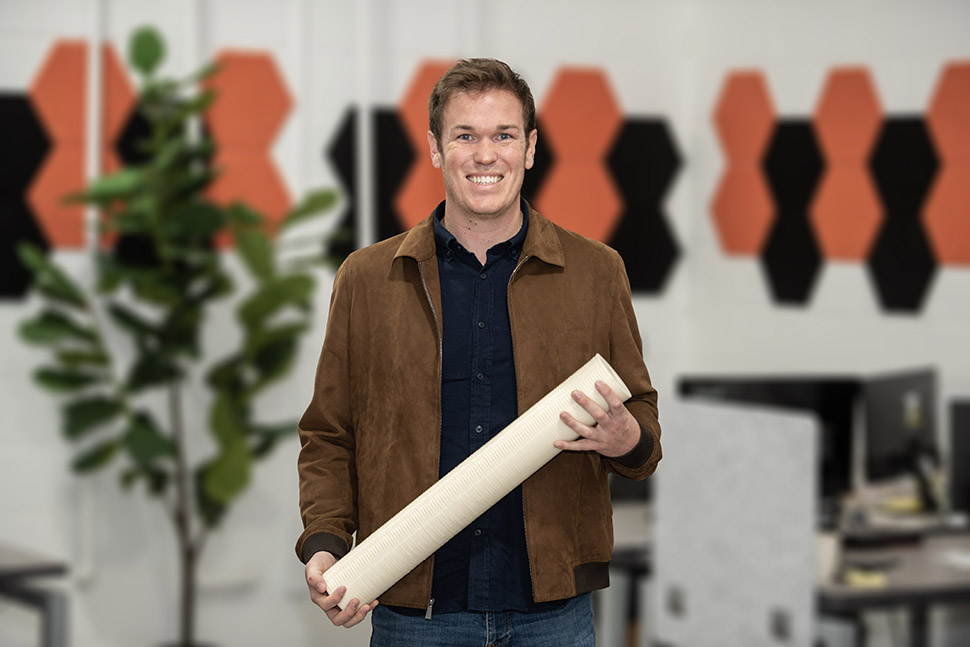 ROCKET FUELER 
Will Edwards
Co-Founder and CEO, Firehawk Aerospace
Firehawk Aerospace, a cutting-edge startup that has collaborated with Raytheon on innovative propulsion technologies, is developing high-performance hybrid rocket engines and state-of-the-art 3D-printed solid rocket fuel. As the company continues its rapid growth trajectory, Co-Founder Will Edwards envisions Addison-based Firehawk becoming a new "industry prime," uniquely positioned to offer new capabilities for both defense and space systems. 
---
DETECTION DYNAMOS
Sandeep Apsangi & Preeti Pathak
Co-Founders
MechaSense 
MechaSense was launched to help predict HVAC and refrigeration system failures before they occur. The company's patented smart device uses algorithms, AI, and ML to gather insights and analyze data to avoid costly unplanned downtimes and repairs. Founded by Apsangi and Pathak—CEO and CIO/CSO, respectively—the Irving-based company aims to revolutionize the HVAC and refrigeration industries by providing proactive and efficient solutions to a common problem.
---
SENSOR SCIENTIST  
Katy Roodenko
Founder and CEO, Max-IR Labs
Max-IR Labs, founded by Roodenko, uses patented ISMIR water-quality sensor technology to help ensure safe drinking water and efficient wastewater treatment while safeguarding the environment. The company most recently received a patent in May 2022 for a device that can identify the presence of analytes in fluids. That could have practical applications in fields such as medical diagnostics, environmental monitoring, and food safety. For example, the device could be used to identify pathogens in clinical samples or to detect contaminants in water or food.
Meet the startup innovators here.

ENTERPRISE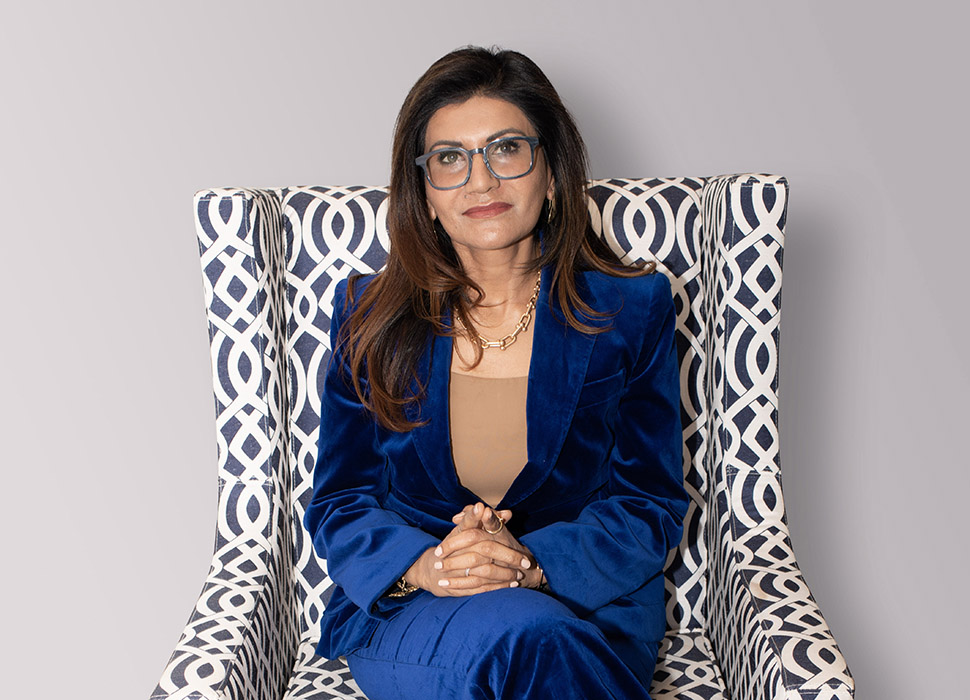 CHARGEBACK CHANGEMAKER
Srii Srinivasan
Co-Founder and CEO, Chargeback Gurus
Srinivasan saw the need for a service that could aid merchants in preventing and fighting chargebacks when a customer disputes a transaction with their bank or credit card. Together with Suresh Dakshina, she co-founded McKinney-based Chargeback Gurus in 2014, initially providing consulting services.  Since then, as CEO she's grown the company into an AI-based chargeback management company that specializes in risk management, e-commerce fraud prevention, and on-demand analytics for large enterprise merchants. Chargeback Gurus offers a suite of tools and services that has proven beneficial to thousands of merchants across multiple industries.
---
CAREGIVER SOLUTIONIST
Michael Walsh
Co-Founder and CEO, Cariloop
Walsh, the co-founder of Cariloop, takes a human-centered technology approach to simplify the complex process of caring for aging loved ones. Walsh's Dallas-based healthcare tech company provides caregivers, families, and employees dealing with eldercare, childcare, and other family care issues with resources and support through its innovative tech platform. The company, which was one of the first to pair families with healthcare professionals on a HIPAA-compliant, cloud-based application, launched a new education support offering last year. And Cariloop's B-Corp certification on its 10th anniversary demonstrates an unwavering commitment to be a "force for good" in the world.
---
ELECTRIC TRANSFORMER
Joel Austin
SVP and Chief Digital Officer, Oncor Electric Delivery
Austin leads the charge to transform how Oncor Electric communicates with customers using a cutting-edge analytics platform called Grid Echo. The platform allows the company to replay power outages, giving crucial insights that improve response times and understanding of grid distribution. As the largest regulated electricity transmission and distribution company in Texas, Oncor supplies power to over 12 million Texans. The company's mission to "create self-healing grid technology" hinges on leveraging advanced technologies like smart metering, predictive analytics, drone tech, and automation.
---
INSURANCE INNOVATOR
Jack Hooper
Founder and CEO, Take Command Health 
Hooper, the mastermind behind Take Command Health, set out to reimagine health insurance. Hooper founded the company in 2014 after struggling with the confusing and murky healthcare system while dealing with a twin pregnancy on a tight budget during grad school. Today, Take Command Health has emerged as a leader in the industry, thanks to innovative solutions like its Health Reimbursement Arrangement (HRA) platform. The platform enables employers to set aside tax-free funds to reimburse their staff for qualified medical expenses, giving them more control over their healthcare spending. Last year, Take Command Health acquired tech from Savvy, based in San Francisco, to upgrade their reimbursement and payment process, proving the company's commitment to staying ahead of the game in the industry.
---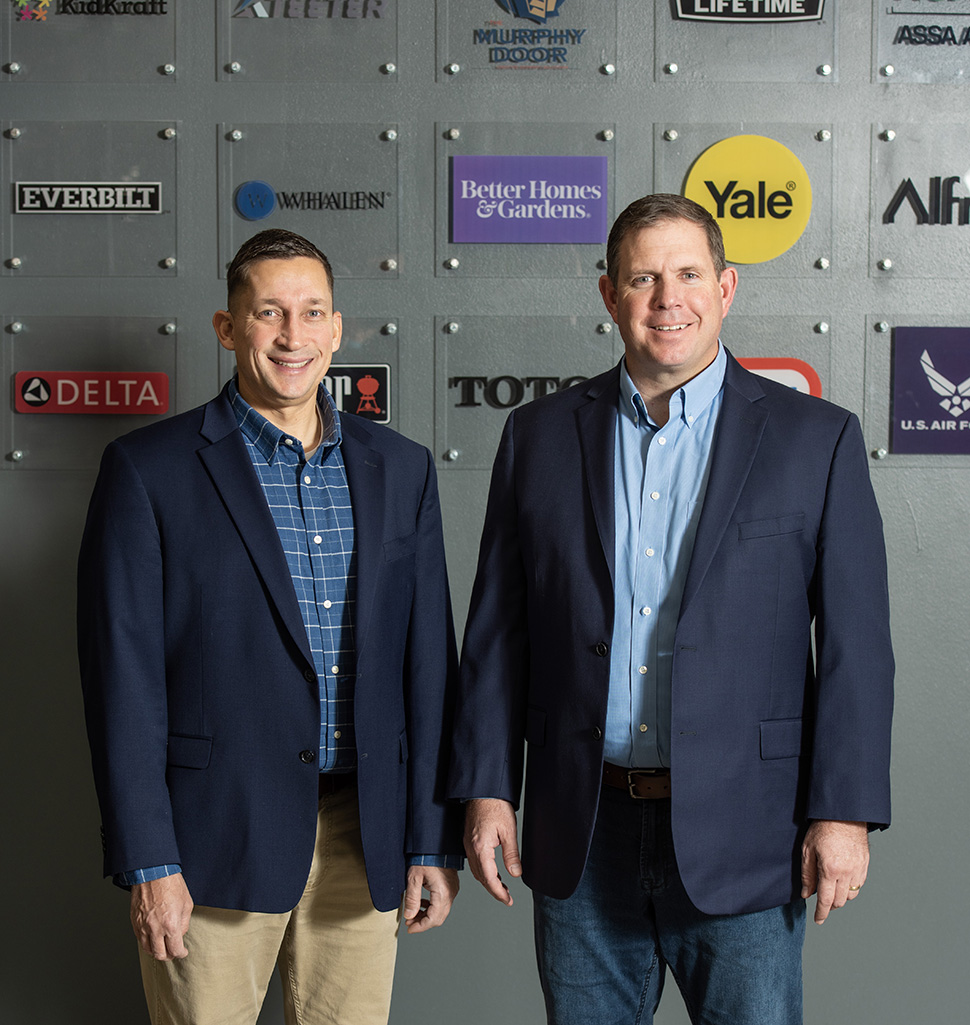 INSTRUCTION INNOVATORS
Ahmed Qureshi & Nate Henderson
President and COO; Chairman and CEO
BILT Incorporated
BILT—led by CEO Henderson and COO Qureshi—is revolutionizing product assembly with its interactive 3D instructions. The company's user-friendly approach, which helps people put together products like BBQ grills, treadmills, and more, ultimately improves customer satisfaction. That's won BILT major brand partnerships. Now, the company has expanded its reach to America's armed services, securing contracts with the U.S. Air Force and the U.S. Navy. Last year, with the goal of making assembly easier and more streamlined for the military, BILT aimed to make a significant impact as it brought "the future of instructions" to the U.S. Air Force, Navy, and Army in a test. 
---
ASSET ACE
Charmaine Tang
President, ORCA AG
Dallas-based Tang is leading the U.S. expansion of Swiss-based ORCA AG and its intelligent administration tool for wealth and asset managers. Tang, a strategist with 25 years in investment banking, private banking, and equity capital markets, says the SaaS platform, ORCA, combines the key functionalities of Powerpoint, Excel, and Dropbox in a single tool, saving wealth and assets administrators hours on vital tasks from wealth structuring to tax, compliance, legal operations, investment reporting, succession planning, and more.
---
AIRLINE OPTIMIZER
Tim Niznik
Director of Analytics, American Airlines
Niznik, American Airlines' Director of Analytics, is leading a charge to revolutionize air travel with data science and advanced analytics for increased safety, efficiency, and sustainability. Niznik's experience in delivering advanced analytics, simulation analyses, and performance analytics has positioned him as a key innovator in the airline industry, while his responsibilities include developing technical roadmaps and delivery strategies for industry-first learning and feedback systems.
---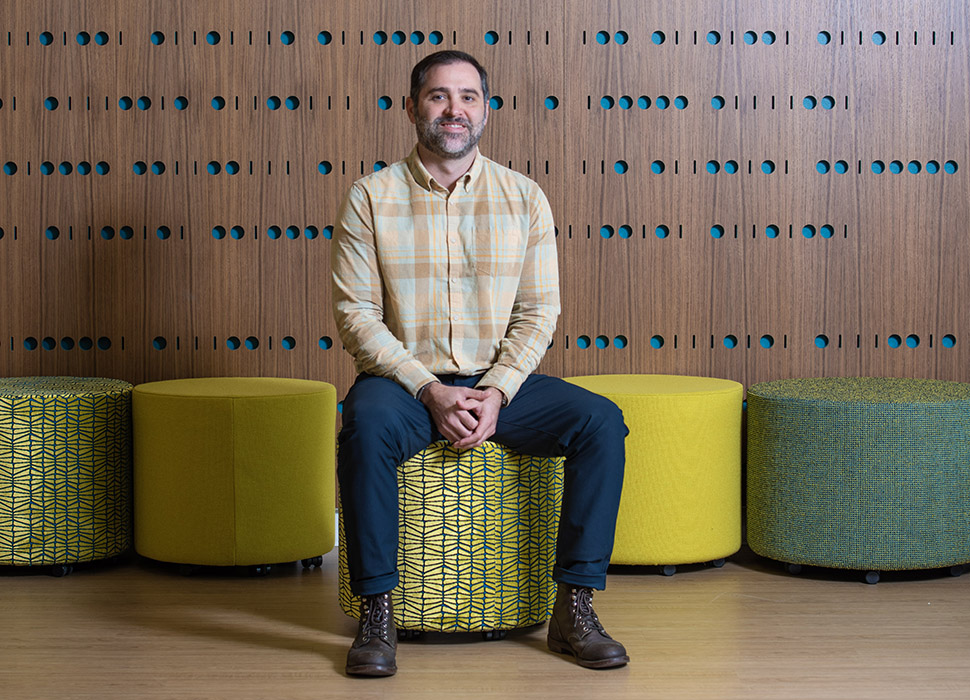 CITIES SUPERMAN 
Joshua Shane
Project Manager and Urban Planner, AECOM
Shane, a leading urbanism and transportation planner at AECOM, the Dallas-based infrastructure consulting giant, is leveraging technology to construct smarter cities and address issues such as increased efficiencies, enhanced safety, and greater equity. Shane's dedication to improving the quality of life in urban areas, coupled with his efforts to bridge the digital divide, has made him a prominent figure in the field of urban planning. Through his emphasis on cutting-edge technology and pioneering methods, he has emerged as a key thought leader, shaping the future of cities on a global scale.
---
LEADERSHIP LUMINARY
Sindhu Avalokita
Vice President, Jacobs 
As the operations leader for North Texas and Oklahoma at Dallas-based Jacobs, Avalokita delivers on the global company's commitments to clients, while creating a supportive work environment and building a pipeline of projects. A two-decade veteran of the tech-focused solutions giant, Avolokia uses her experience across finance, project control, and as a civil and transportation engineer to support the company's workforce and partner with sales and leadership in building a project pipeline.
Meet the enterprise innovators here.

INVENTION / I.P.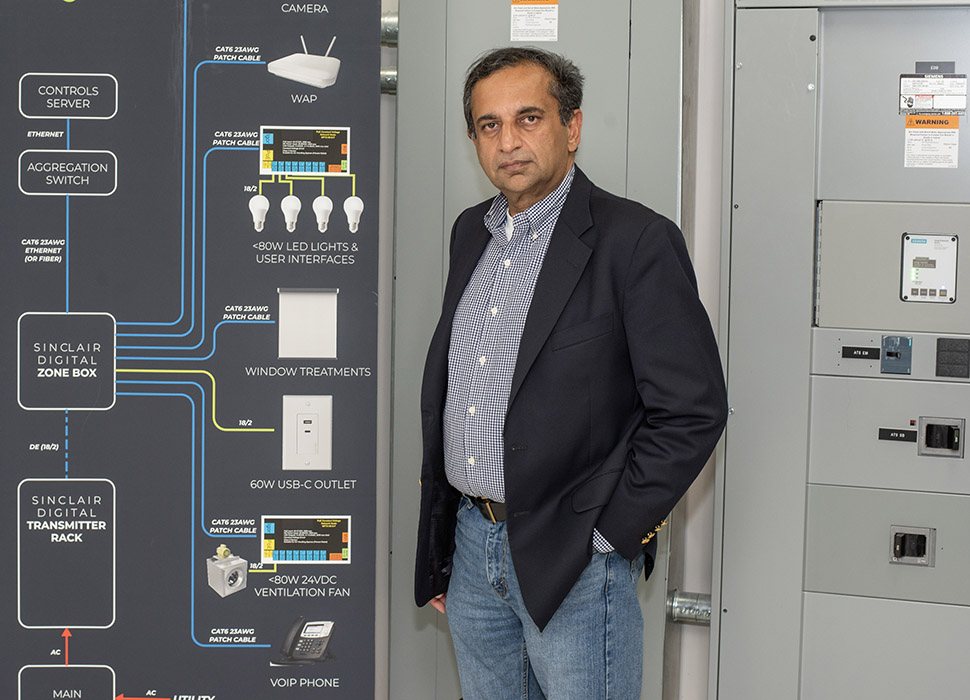 SUSTAINABILITY SAGE
Farukh Aslam
CEO, Sinclair Holdings and Sinclair Digital Services 
Aslam, a visionary in the building industry, believes that safe, direct current power is the future of sustainable development. Through his Fort Worth-based company, Sinclair Digital, he's creating "intelligent" buildings that use 80% less copper and reduce overall energy consumption. The design and implementation firm, which takes an innovative infrastructure approach to sustainability, focuses on cutting-edge DC microgrids, battery storage systems, and advanced connected buildings. Aslam's forward-thinking approach has already resulted in "high-profile" DC buildings, including the Sinclair Marriott in Fort Worth and the Hotel Marcel in New Haven, Connecticut.
---
IMPLANT INNOVATOR
J.-C. Chiao
Professor, Southern Methodist University
J.-C. Chiao is transforming the field of medical devices with his cutting-edge research on wireless, batteryless implants. With a focus on micro and flexible sensors, Chiao, a Mary and Richard Templeton Centennial Chair Professor at SMU, is developing devices that can manage patients' pain, record vital signs, and enable long-term monitoring, all implanted during an outpatient procedure. Chiao's innovative work in using electromagnetic waves in medical applications, including closed-loop pain management systems and gastric motility management, has earned him widespread recognition as a leader in the field. His groundbreaking research has already earned him numerous accolades, including his election as a fellow of the American Institute for Medical and Biological Engineering last year, in recognition of his outstanding contributions to the development of novel wireless and batteryless implantable devices for chronic disease management.
---
ONCOLOGY PIONEER
H. Paul Dorman
Chairman and CEO,
DFB Pharmaceuticals and NanOlogy LLC
Fort Worth-based CEO Paul Dorman, who heads DFB Pharmaceuticals and is known for his entrepreneurship, investments, and philanthropy, has long been recognized for his contributions to the North Texas life sciences sector. Dorman's latest venture, NanOlogy LLC, is developing a submicron drug development platform for oncology. The clinical-stage oncology company's nanoscale drug delivery tech tackles cancer by sending chemoimmunology agents directly to a tumor and aims to keep cancer drugs at a therapeutic level. Dorman's firm, DFB Pharmaceuticals, played a pivotal role in the formation of NanOlogy in collaboration with CritiTech and US Biotest.
---
SENSOR SCIENTIST
David Lary
Professor of Physics, UT Dallas
Lary's groundbreaking work revolves around remote sensing technology—from satellites to wearables. But his passion for keeping people out of harm's way is at the heart of his mission. The scientist, a professor of physics in the School of Natural Sciences and Mathematics at UT Dallas, has a focus on societal applications for robotic aerial vehicles and satellites, machine learning, and big data. He and his team developed a fleet of robots that can be used in disaster settings or contaminated environments where humans can be at risk, demonstrating the capability to disarm chemical, biological, radiological, and nuclear devices using sensors and autonomous learning. His team also uses sensors to help public entities across the state and country. For example, they listen to pipes and help identify leaks, which can help save water and prevent waste. Lary is also the founding director of MINTS—an acronym for the Multi-scale Integrated Interactive Intelligent Sensing and Simulation. At a lab housed at the IQHQ in Richardson, he and his team work on a holistic vision for solving a range of problems (think public health, drought and fire monitoring, agriculture, oil spill response, and more) using a more comprehensive analysis of complete datasets from multiple sensing sources like satellites and robots at different times and places.
---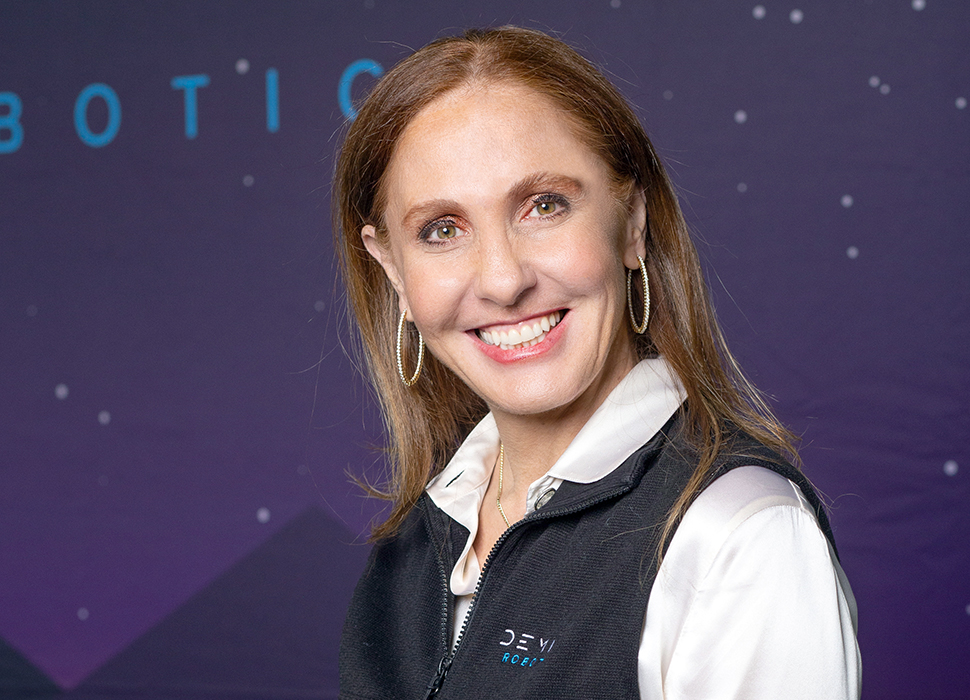 ROBOTIC REVOLUTIONARY
Mirna Abyad Baloul
President, COO, and Secretary of the Board, Spacee
Dallas-based Spacee is on the "bleeding edge" of technology, using AI and computer vision to give retailers real-time visibility to track inventory. Its Deming shelf-mounted robots, which provide stores with precise customer behavior and supply-chain data, have an easy-to-define ROI. And its HoverTouch interactive systems have myriad creative use cases, reinventing the way customers interact with a company's products.  But behind these transformative technologies is Baloul, the legal brain helping protect and advance Spacee's innovations. The startup currently has 14 patent families equating to around 60 to 70 patent applications worldwide, Baloul says. As an engineer with a background in electrical engineering and a woman in AI, she also advocates for more diversity and inclusion in the field. Baloul speaks around the world at conferences, finding opportunities to encourage "influencers of change."
---
LOGISTICS LEADER
Adam Crossno
Founder and CEO, OnAsset Intelligence
When Crossno started OnAsset Intelligence in 2005, he was a pioneer in supply chain visibility—a category that's booming today. His Irving-based visualization platform provides data that lets companies know where shipments are, if they will arrive at their intended destination on time, and in the right condition. As an early innovator in the field, Crossno recognized the need for companies to monitor high-value shipments like advanced cancer treatments and vaccines or valuable art with humidity thresholds. That led to the creation of the world's first asset-tracking device for use on aircraft—a forerunner to the development of a family of technologies that track individual items within a shipment that can now provide valuable insights to shippers via their online or mobile dashboard.  Today, the logistics company leverages AI and ML for real-time shipment tracking. OnAsset's latest product, a 6th generation tracking device, offers even more advanced features, including an on-screen display and leveraging 5G networks and LoRaWAN for wider reach. Crossno likens it to "going from a flip phone to a smartphone for shippers."
---
BIOTECH BOOSTER 
Gabby Everett
Director of Business Operations & Strategy and Site Head, BioLabs at Pegasus Park
Everett is uniquely qualified to help startups in the biotech industry succeed. At BioLabs Pegasus Park, Everett leverages her extensive experience in product development and commercialization—which includes six U.S. patents granted and another eight pending—to support researchers in their mission to bring game-changing treatments to trials more quickly. As the former lead scientist in the Biotech group at NCH Corporation, she oversaw product development from ideation. Now Everett is dedicated to helping other researchers achieve success. Driven by a desire to help "de-risk the science," she encourages collaboration among startups to accelerate progress and the flow of ideas. The success of BioLabs Pegasus Park has been a testament to the thriving biotech ecosystem in North Texas. In fact, the coworking lab exceeded its four-year projections in just six months of operation, Everett says. She attributes that to "the health—and draw—of the growing biotech ecosystem in North Texas."
---
SIGNAL SAGE
Andrew Silver
Co-Founder and CTO/CISO, Tango Networks
Silver is a driving force behind Frisco-based Tango Networks' success in the wireless communications industry, partly thanks to his inventive leadership. He's personally been granted more than 100 patents across multiple disciplines and marked a recent milestone for Tango with its 100th patent in 2022. Many of the company's patents reflect its innovative solutions for giving businesses control over mobile voice, messaging, and data in a "work-from-anywhere world," which is increasingly relevant as more people work remotely or on the go. Under Silver's leadership, Tango has developed technology that gives businesses new ways to stay connected and productive.
Meet the invention and I.P. innovators here.

EDUCATION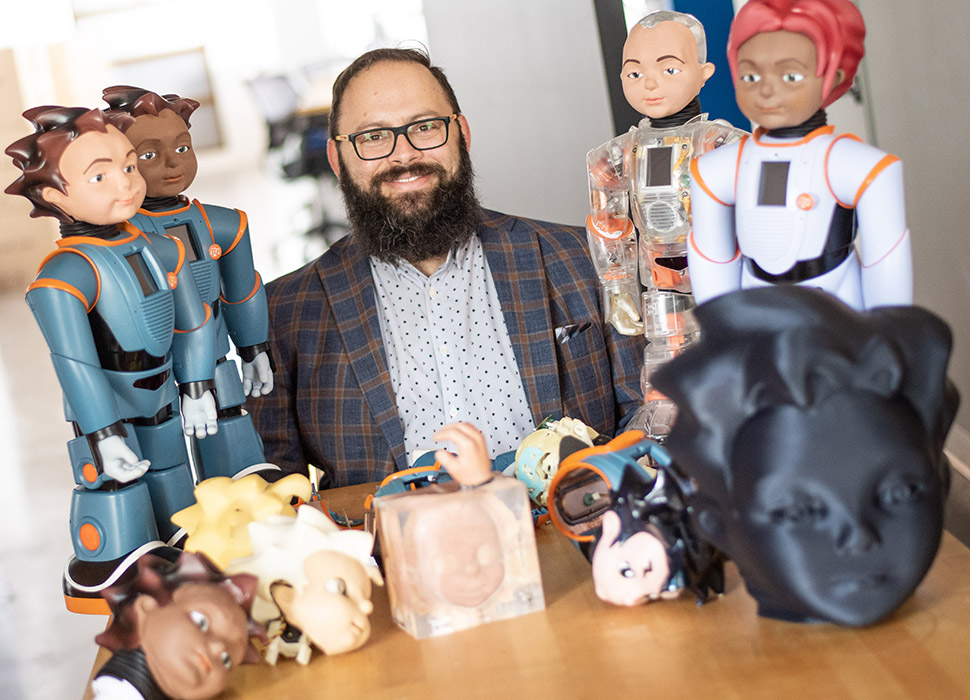 ROBOT REVOLUTIONARY
Richard Margolin
Founder and CEO, RoboKind
By designing and building facially expressive robots, Margolin is providing a solution to a unique problem faced by many special education teachers: how to effectively teach social, emotional, and behavioral skills to students with autism. RoboKind robots are consistent, nonjudgmental, and infinitely patient, making them ideal for students who require extensive repetition to acquire new skills. In fact, research shows that students on the autism spectrum engage with RoboKind's robots 87.5% of the time, compared to only 2-3% with a human therapist alone.
---
MAKERSPACE MASTER
James Henningson 
Board Member and Outgoing President, Dallas Makerspace
Henningson is a driving force behind Dallas Makerspace, the largest public, member-driven makerspace in the U.S. Comprised of local artists, engineers, and thinkers, the organization promotes science, tech, and art by providing access to its tools and resources. Located in Carrollton, this collaborative workshop and lab features cutting-edge equipment and encourages people of all experience levels to work, experiment, and learn. Henningson initially joined the makerspace to "wire up" a prototype for his day job. However, alongside the dedicated board, officers, and members, he's contributed to its transformation into a flourishing center of innovation and creativity. Today, the 36,000-square-foot makerspace houses 18 labs, offering both traditional tools and advanced technologies such as electronics, robotics, and 3D fabrication. This diverse range of resources empowers makers to bring their ideas to life.
---
OPPORTUNITY CREATOR
Ben Magill
Associate Vice Chancellor, Economic Opportunity, Dallas College
Magill is an innovative thinker who's committed to transforming lives and shaping the future of Dallas County's economy. The data-driven mastermind founded the Labor Market Intelligence Center at Dallas College as a research tool to explore labor market characteristics and demographics. The platform, among other things, assesses current job trends and matches companies with candidates. Last year, Magill and his team helped secured a grant of $8.8 million from the U.S. Economic Development Administration's Good Job Challenge, creating a regional career pathway in biotechnology, biomanufacturing, and bioinformatics. His efforts aim to help folks in underrepresented communities secure entry-level jobs in the booming life science industry. His work is critical for the students and communities he serves—and it could also position North Texas as a major biotech hub.
---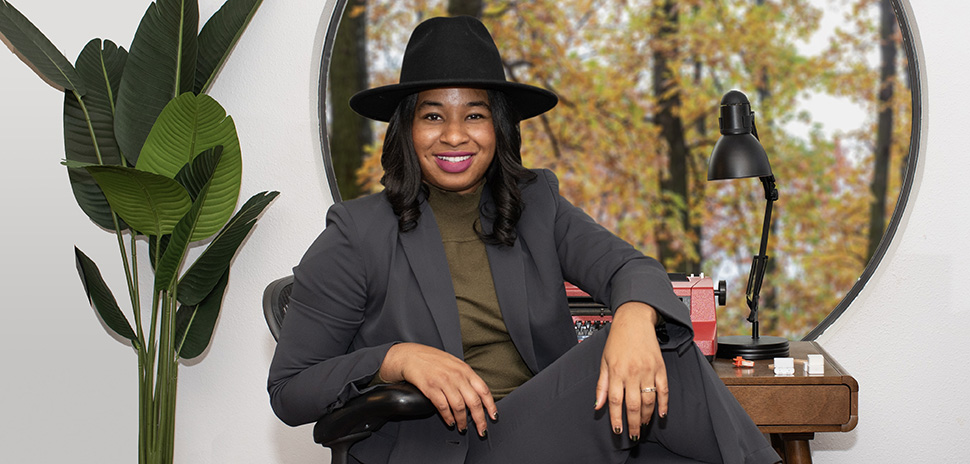 STEMULATOR
Taylor Shead
Co-Founder and CEO, STEMuli Studios
Shead is on a mission to revolutionize education and empower students with her game-based, "educational metaverse" platform. With STEMuli, students enter a 3D virtual classroom where they're rewarded for learning, just like in video games. Her vision is to bring the education system into the 21st century, transforming the way students learn and preparing them for tomorrow's workforce. STEMuli launched in 2020 and has since received $3.25 million in seed funding. As STEMuli expands across the U.S., Shead aims to give all learners equal opportunities to secure high-paying jobs through education.
---
PRINCIPAL POWERHOUSE
Amanda Dudley
Executive Director, Principal Impact Collaborative
Dudley—a former principal, district leader, and teacher with a PhD in education—is driving the mission of the Principal Impact Collaborative to improve public school outcomes and address high rates of principal turnover in the Dallas-Fort Worth area. The UNT program—called PIC for short—puts Dallas-Fort Worth public school principals together to develop innovative ideas. According to PIC, its principals are "more visionary, innovative, and resilient"—and prepared to put "big ideas" into action.
---
MANIKIN MASTER
Karen Meadows
Director, Simulation Center, UNTHSC
Imagine a training space for medical professionals that replicates real-life scenarios, complete with state-of-the-art technology and lifelike manikins. Meadows has turned that concept into a reality at the University of North Texas Health Science Center. Under her guidance, the HSC Regional Simulation Center has tripled in size, now featuring 3D immersive projections on all four walls and advanced tech like virtual and augmented reality. Meadows believes the future of healthcare education encompasses the metaverse, telehealth applications, and wearable technology. But she stresses the importance of human-to-human interaction, which remains crucial to providing quality patient care. The Simulation Center is the best of both, offering a space for learners to refine their skills and enhance teamwork and communication.
---
CAMPUS CAREGIVER
Luke Hejl
Co-Founder and CEO, TimelyMD
Hejl is breaking barriers to healthcare for college students with a virtual platform. Co-founded with Chris Clark and Alan Dennington, TimelyMD complements on-campus health centers with on-demand medical and mental health care. The student-centered TimelyCare platform is a free 24/7 service that can diagnose and treat many common concerns remotely. Serving over 1.5 million students at nearly 250 colleges and universities nationwide, TimelyMD recently became the first higher-ed-focused virtual care company to receive URAC accreditation. Hejl emphasizes the mental health need on campuses: "80% of our visits this year have been for mental health, compared to 10% pre-pandemic," he said in late 2022.
Meet the education innovators here.

IMPACT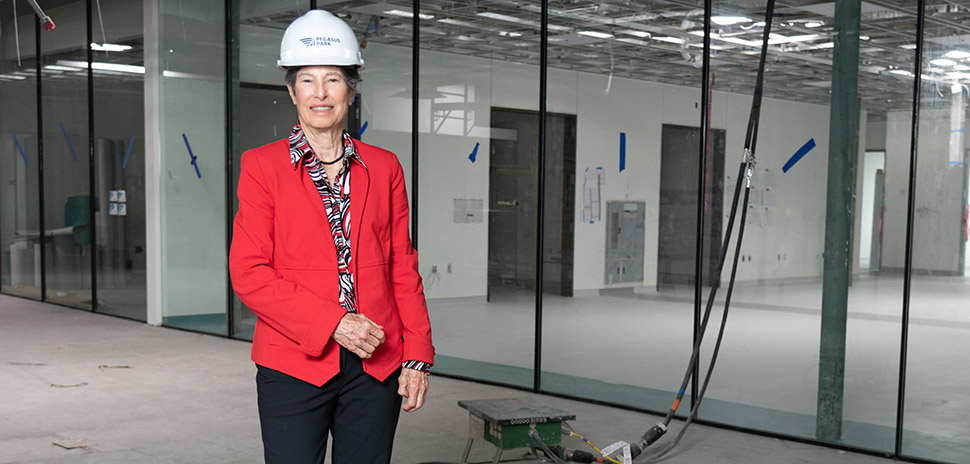 PHILANTHROPRENEUR
Lyda Hill
Founder, Lyda Hill Philanthropies and LH Holdings

Hill, founder of Lyda Hill Philanthropies and LH Holdings, was one of five recipients of the Carnegie Medal of Philanthropy last year. The philanthropist has led the way for years in supporting groundbreaking causes, from urban greenspace and life sciences to food safety and motivating women and girls in STEM fields. She's also a driving force behind the 23-acre Pegasus Park office development, which includes a social impact hub called the Water Cooler—the largest shared nonprofit space in Texas. Other causes benefiting from Hill's vision and generosity include Klyde Warren Park, the Center for BrainHealth, and the Perot Museum of Nature and Science.
---
RESIDENT ENTREPRENEUR
George Tang
Managing Director, Communities Foundation of Texas
Tang is a man on a mission to ensure that all kids are "equipped to conquer the world." The entrepreneur and innovation executive for Communities Foundation of Texas' Educate Texas initiative, Tang works to help Texas students graduate from high school prepared for college, career, and life. With a focus on low-income, first-generation students, Tang believes that a solid education is the key to success.
---
SOCIAL ACTIVIST
Opal Lee
Retired Educator
"Grandmother of Juneteenth," National Juneteenth Museum
Lee, a 96-year-old retired educator, is known as the "grandmother of Juneteenth" for her decades-long campaign to make June 19 a national holiday. The day marks the end of slavery in the U.S., and Lee would walk 2.5 miles each year to symbolize the time it took for the news to reach Black Texans. Her efforts paid off when President Biden signed a congressional bill into law last year. Lee, a nominee for the 2022 Nobel Peace Prize, has also been instrumental in plans for a National Juneteenth Museum to be built in Fort Worth, Texas, where she operated a small museum for years. Demolition has already begun at the museum's site in Fort Worth's Historic Southside neighborhood, with plans to break ground for the $70 million museum project later this year.
---
BREASTFEEDING BOSS
Kelli Mumphrey
Founder and CEO, MilkSpace LLC
Mumphrey's story is a reminder that innovation with impact can come from everyday struggles. Inspired by a frustrating problem—the lack of places to nurse her baby or pump breast milk while out and about—she set out to create a comfortable and safe space for nursing mothers at events and public spaces. Mumphrey's company, MilkSpace, provides pop-up breastfeeding and pumping stations at events, using an 18-foot climate-controlled trailer with a "lay space" to cater to nursing mothers. And it's also sparked a larger conversation about the need for breastfeeding-friendly spaces. The social innovator is committed to providing service on an in-kind basis at events in predominately black communities, where fewer mothers breastfeed than the national average. Her goal is to expand the business and develop a nationwide fleet of Mobile MilkSpaces.  
---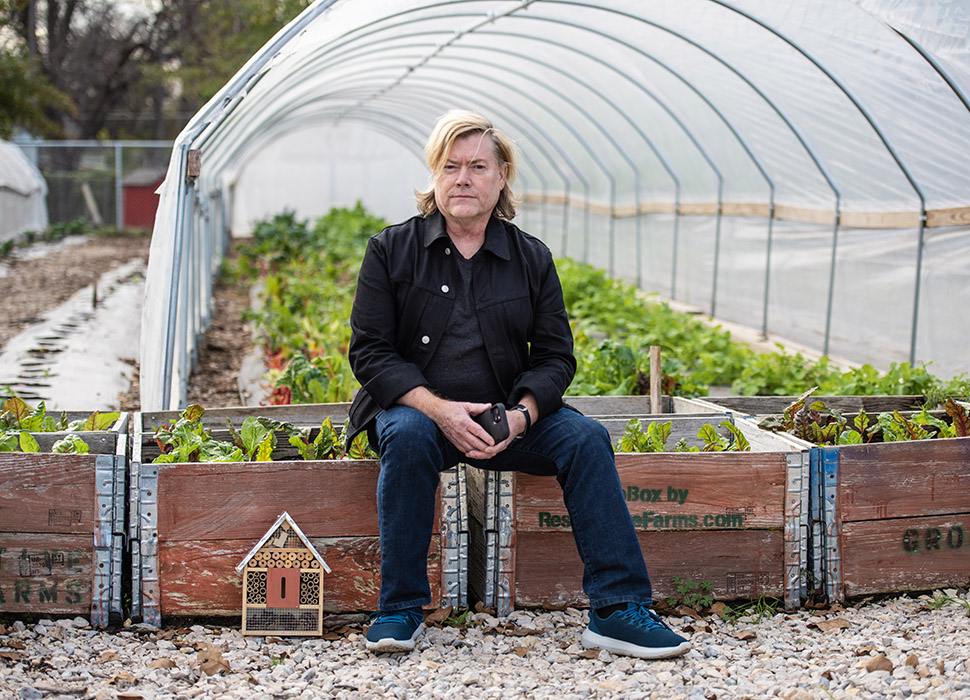 POLLINATION PIONEER
David Burrows
Founder and Managing Director, ArkEarth
Burrows, a serial entrepreneur from Dallas, is buzzing with innovation. Burrows and his wife, Margaret, started ArkEarth, a nonprofit with a mission to save bees and pollinators while increasing crop output in food deserts. ArkEarth's inaugural collaboration was with Restorative Farms, a non-profit organization that has teamed up with DART to establish an "agrisystem" in South Dallas with community gardens and urban farms. ArkEarth has already installed beehives at the one-acre Hatcher Station Farm, which will be populated with honeybees this spring. The nonprofit also offers butterfly enclosures and bathouses for other pollination accelerators. But ArkEarth is just the beginning of bee-related innovations for Burrows. He recently launched an e-commerce site for the nonprofit and is developing two other startups, Hivessence and Hiveshine.
---
ACCESSIBILITY ADVOCATE
Tiffani Martin
Founder, JancynCo and VisioTech
Martin refused to let her disability hold her back. Losing her sight at age 28 only made her more determined to succeed with her digital marketing startup JancynCo. But her journey didn't end there. Martin founded VisioTech, a social impact company that educates organizations on technology inclusion for people with disabilities. Her personal struggle inspired her to help others facing similar difficulties, and she's dedicated to hiring more people with disabilities for her companies. As the pandemic forced the world to shift to remote work, Martin saw an opportunity to level the playing field for those with disabilities. As tough as the pandemic was overall, Martin says that it also "forced the entire global workplace into a new way of working."
---
CRISIS CHALLENGER
Kevin Patel
Founder and CEO, HermTac
Give Patel a problem, and he'll find a way to solve it. When faced with the alarming suicide rates among active-duty military personnel and post-9/11 veterans, Patel knew he had to act. As the founder of HermTac, Patel has made it his mission to create bespoke precision mental health and other healthcare programs that can make a real difference in people's lives. His dedication and commitment to the cause took him to rural Alaska, where he spent a month studying suicide rates among Alaska Native vets. Using the insights he gained, Patel and his team developed innovative programs, including free micro-credentialing certifications, an AI-based audio "mood ring" visualization to enhance crisis helpline training, and promoting the new three-digit 988 Suicide and Crisis Lifeline. His work is being recognized. The innovator has been recently honored with several national innovation awards and as a finalist in the Department of Veterans Affairs' Mission Daybreak challenge.
Meet the impact innovators here.

CREATIVE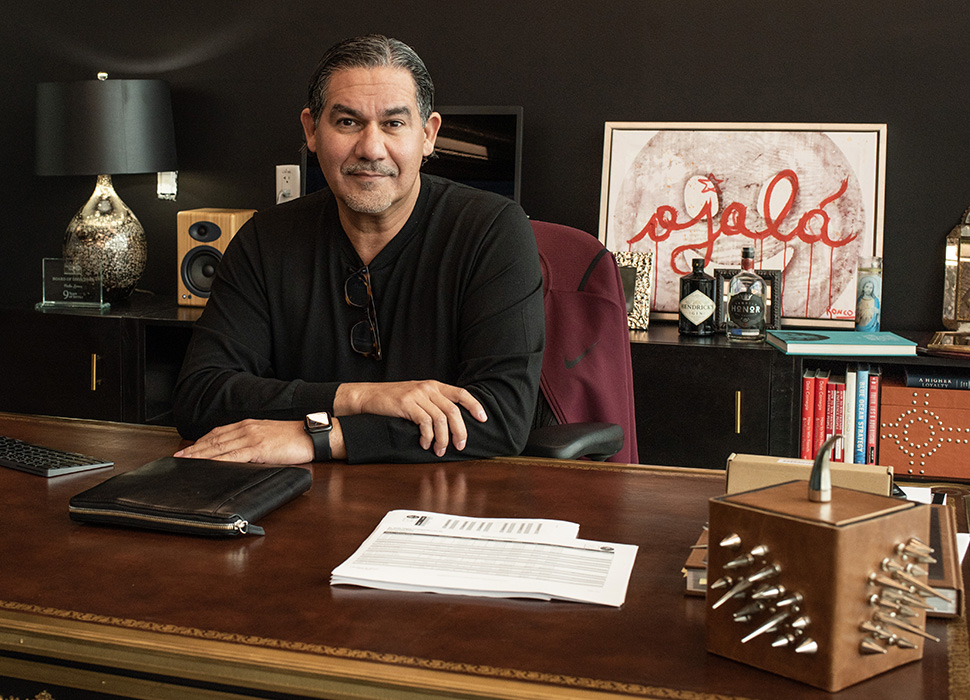 MULTICULTURAL MAESTRO
Pedro Lerma
Founder and CEO, Lerma/
Lerma is carving a unique niche in the branding and advertising industry. His eponymous agency, honored as Ad Age Gold Small Agency of the Year in 2022, aligns with what he calls a "societal evolution toward more multiculturalism." Notable work includes a Spanish-language Home Depot commercial celebrating family bonds. Recognizing that many clients need guidance on how to be more representative of today's marketplace, Lerma launched Inclusivista, a consultancy aimed at fostering diversity, equity, and inclusion. In collaboration with RO2 Media CEO Rodrigo Vallejo, Lerma also co-founded YouNite Media, a minority-owned platform designed to reach an audience of 250 million diverse individuals. Lerma takes an innovative approach to forging meaningful connections between brands and consumers—and aims to help brands achieve their supplier diversity investment goals.
---
INTERACTIVE VIRTUOSO
Steve Deitz
Founder and CEO, 900lbs
Deitz is the innovative mind behind 900lbs, a tech-driven design agency that's been creating interactive experiences for clients since 2008. One of their most popular projects is the Speed Wall in the Lamar Hunt Family Sports Hall at Dallas' Perot Museum of Nature and Science. The interactive installation lets visitors test their speed against professional athletes like Patrick Mahomes and Moriah Jefferson, as well as a cheetah. But Deitz and his team have also created scores of other unique experiences, such as an augmented-reality Vespa ride and digital scorecards for mini-golf. Through all of their work, 900lbs focuses on achieving results that can drive digital transformation—and create incremental social impact, he says.
---
IMMERSIVE IMPRESARIO
Ilknur Ozgur
Executive Director, Artstillery
Ozgur is a visionary who's harnessed the power of multicultural storytelling to bring diverse communities together. With Artstillery, she's pushed the boundaries of performance art by using advanced technology to create immersive experiences that can uplift marginalized voices. Since starting it as a grassroots project in 2016, Ozgur has poured her heart and soul into Artstillery, volunteering her time to bring her vision to life. Now, with operational funding from Santander USA, Ozgur can devote full-time focus to the immersive arts experience venture that inspires people to see the world through different perspectives. Her next productions include "nolongerland," a production that will travel DFW, and "Flamenco y Frida."
---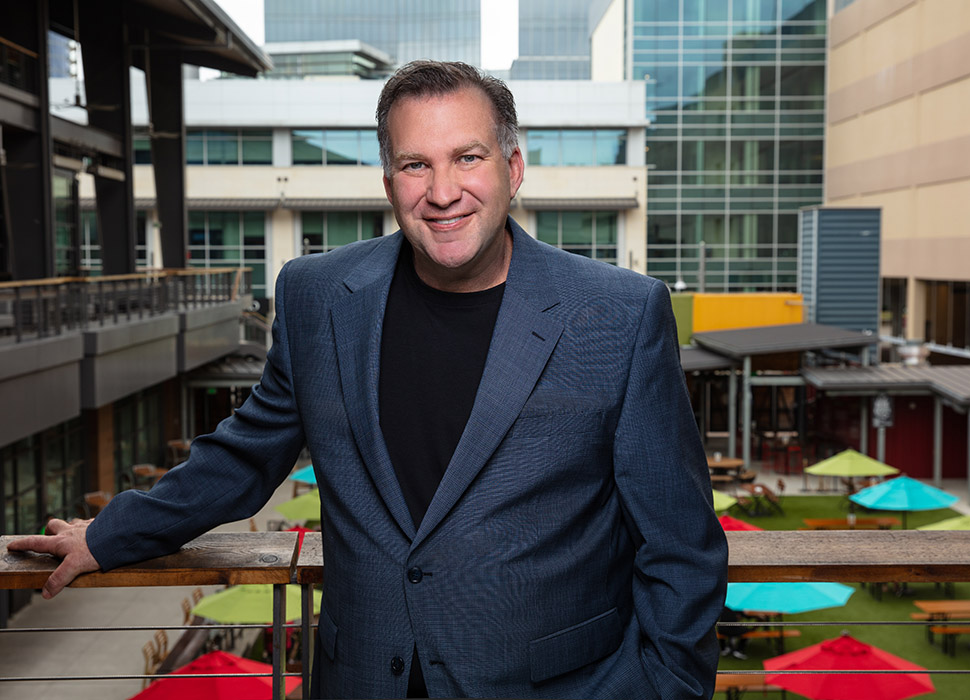 RESTAURANT RACONTEUR
Jack Gibbons
CEO, FB Society
Gibbons incubates and oversees buzzy, experiential restaurants—like Whiskey Cake, Ida Claire, Mexican Sugar, and many more—with a focus on creating "experiences never imagined." For more than 12 years, he and his team have been cooking up new ideas and recipes for success. But how do they come up with their deliciously innovative ideas? "We're always in discovery mode," Gibbons says. "It all begins with an idea, oftentimes ideas that are born from travel around the world." The FB Lab is where magic happens, where innovative concepts are seasoned to perfection. But it's not just about creating unique dining experiences. At 60 Vines, FB Society is proving that sustainability isn't just a side dish—it's baked right into the recipe for success. Gibbons and his team have implemented a wine tap system that saves over 100,000 wine bottles, corks, and labels from landfills annually. Even the used corks donated by guests are recycled into artworks, wine totes, and more. Whether it's through sustainable sipping or creating one of "America's Hottest Startups" like Son of a Butcher, Gibbons and FB Society are constantly pushing the boundaries of culinary innovation. And as he likes to say, "We believe there is no idea 'too big'."
---
ESPORTS ENTREPRENEUR
Hector "H3CZ" Rodriguez
CEO, OpTic Gaming
It's fair to say Rodriguez, as the founder of OpTic Gaming, has revolutionized the esports industry. A pioneer in the esports community, "H3CZ" was instrumental in pushing the industry to the global phenomenon in entertainment and competition it is today. That's thanks in part to his innovative approach to fan engagement. By prioritizing relationships on a one-on-one level, OpTic has built a global community of fans spanning 90 countries and all 50 states, he says. That fan-centric approach has earned the organization numerous accolades, including being named Esports Organization of the Year in 2022. OpTic Gaming, which is considered one of the most successful and well-known esports organizations in the world, has a passionate fanbase and a history of success in a variety of esports titles, including Call of Duty, Overwatch, and League of Legends. 
Meet the creative innovators here.
A version of this story was originally published in Dallas Innovates 2023.
David Seeley, Glenn Hunter, Sandra Engelland, Lance Murray, Maroof Ahmed, and Leslie Barker contributed to this report.

Read Dallas Innovates 2023 online
Take a journey into the heart of North Texas business. Our annual magazine takes you on a tour of the innovative and creative forces shaping the future.
WHAT ARE YOU INNOVATING? Let us know.

Get on the list.
Dallas Innovates, every day.
Sign up for our daily digest to keep your eye on what's new and next in Dallas-Fort Worth.